Japan's capital is a city you'll never forget, a city of the imagination. The futuristic skyline combined with the ancient customs make it an iconic travel destination. You'll see and do things here you'll always remember.
You cannot underestimate just how much Tokyo has to offer for visitors; even if you had 3 years you might never manage to see everything this incredible city has to offer.
If you've only got 3 days, you can still have an amazing time and see some crazy, weird, mind-blowing things…
[/sc]
Every time you visit Tokyo, there is always something new and exciting to see and do. Japan is one of the most loved and appreciated destinations, where modernity and tradition coexist, the beauty of nature with the urbanity of the city. It gives unique emotions, able to surprise even the most restive people.
The country offers so much, that it is difficult to understand where to start to fully experience it. One of the best tips we can give you for exploring Japan is to order an airport travel SIM card for easy pickup and activation the moment you land so you will not pay a fortune for international roaming – and can truly travel like a local.
Restaurants recommendation and reservations on the fly, public transport instructions up to the minute, opening hours, translations and further information – and of course, social media posting, if that's your thing – all become just that much easier.
Mobile data is fast, cheap and available almost everywhere in Asia so it is no wonder the only way to truly explore like a local, and to get off the beaten track (without worrying about ever being lost) is to get connected. So why wait? Discover more in Japan by getting the best local SIM card now.
With a short period of time, it's difficult to know where to start to fully experience Tokyo, but luckily we have some great suggestions of what to do in Tokyo in 3 days – by night, with local experiences or by Mario-Kart: we have you covered!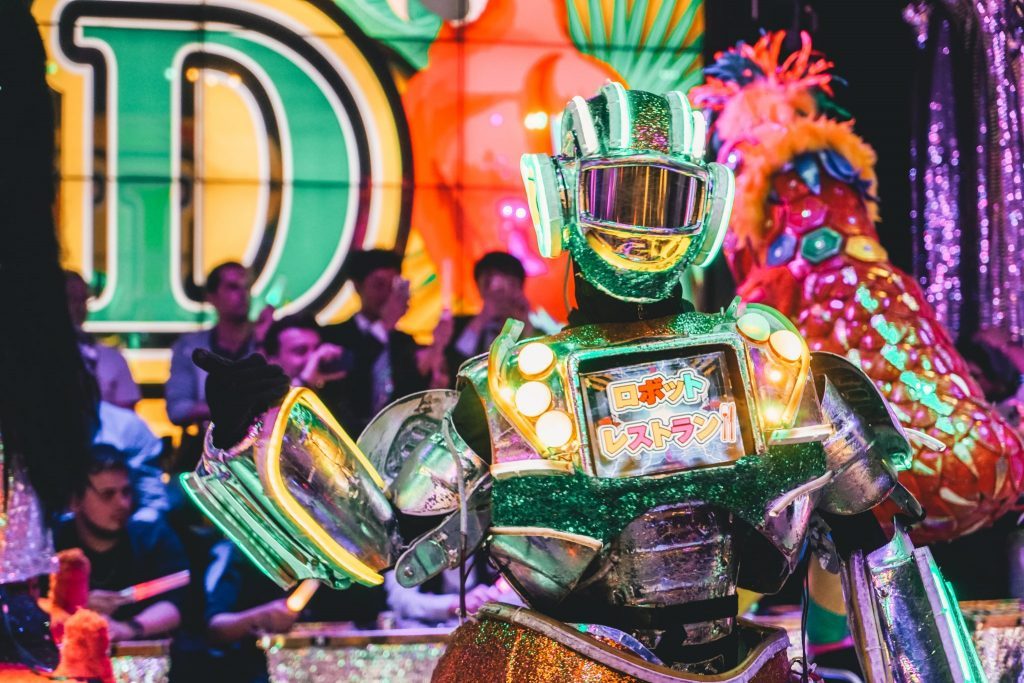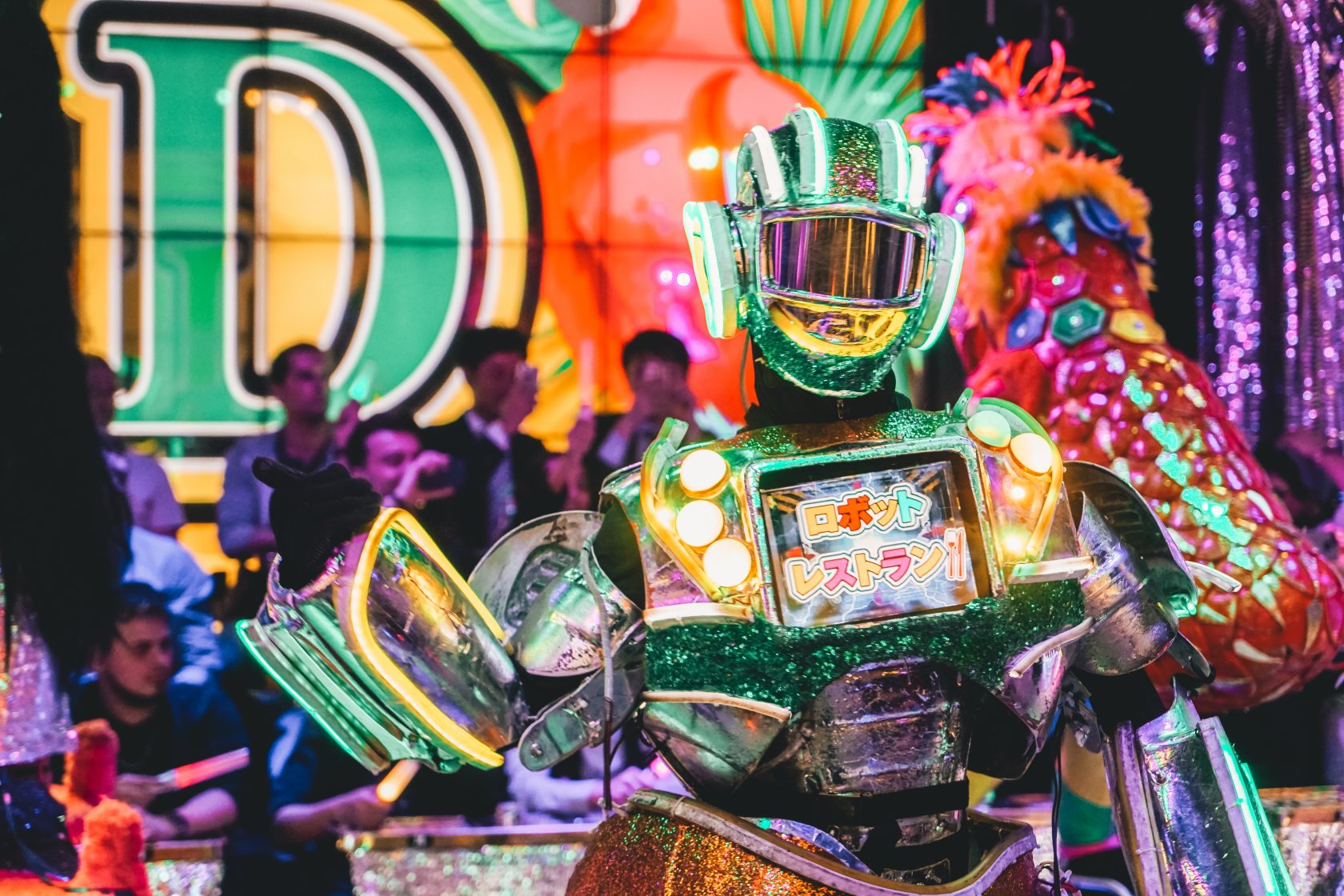 What To Do In Tokyo In 3 Days: A Simple-To-Follow Guide! 🇯🇵
Day 1 Of What To Do In Tokyo In 3 Days
Let's kick off your three days in Tokyo with one of the most recognizable locations at the busiest intersection in the world – although, even if you have seen it on TV or in a film, nothing prepares you for the glorious chaos of Shibuya Crossing. At the Shibuya Station Hachikō exit you will see literally hundreds or thousands of people dashing in every direction as the lights change; it's called the Shibuya Scramble for a reason!
Take a seat at the Starbucks overlooking the crossing, which has front-row seats at its bar, if you don't mind waiting. Alternatively, spend a bit more money to get a spot at L'Occitane Café Shibuya. Be warned, though: you could end up hypnotized for hours!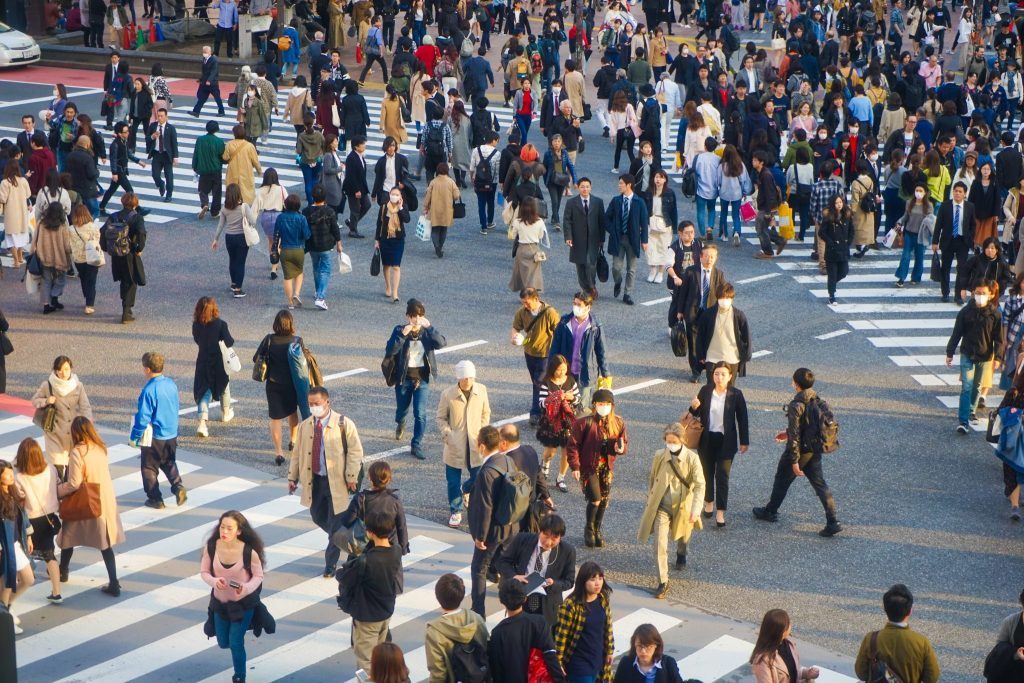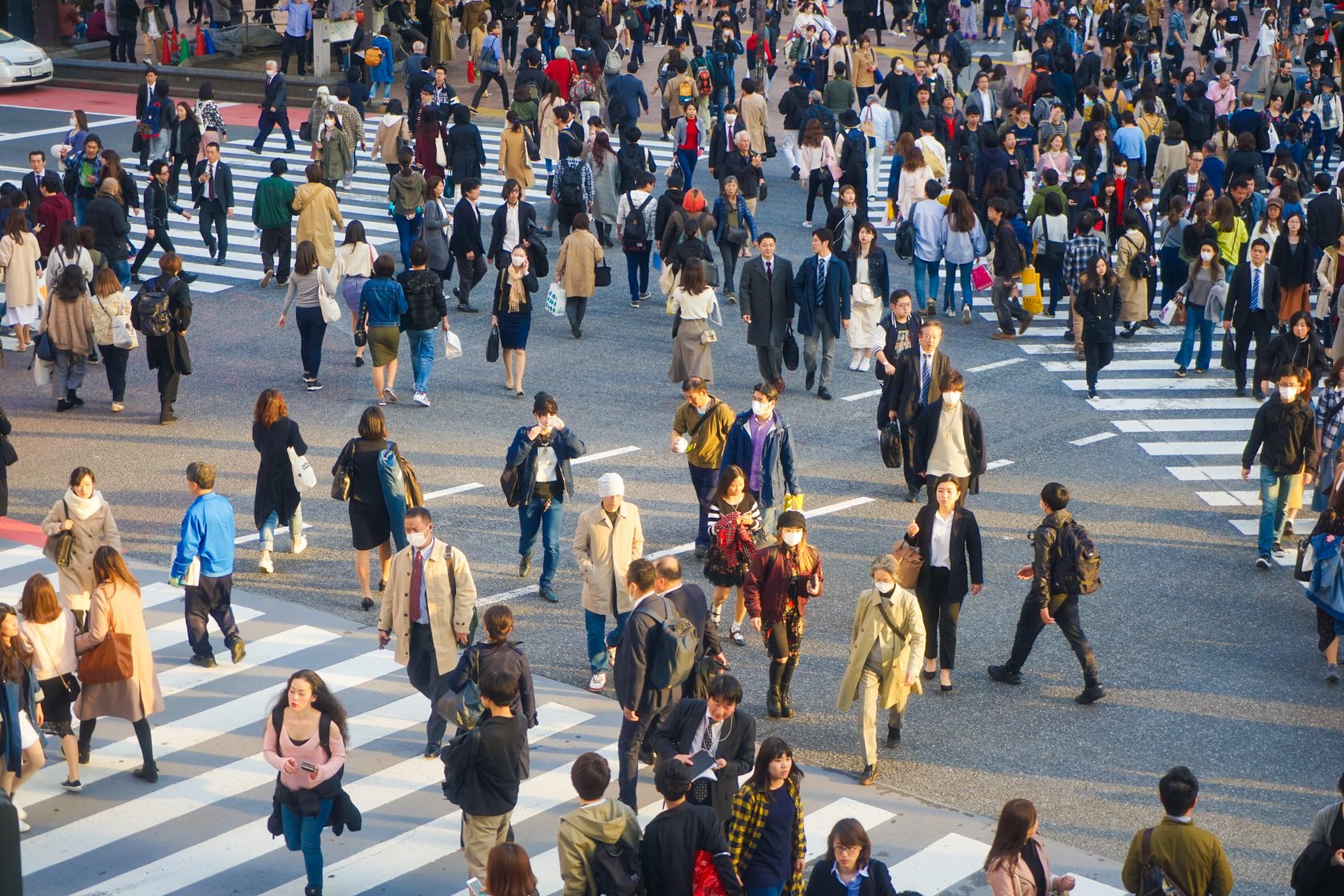 Grab some lunch at one of the many Katsuya restaurants. These are basically fast food restaurants, but faster, cheaper and tastier than any McDonald's. Get a generous portion of Katsu, plus salad and soup from the set menus, wolf it down and then head back out into the city refueled.
Now you've got your energy back, get your souvenir shopping done at Japan's biggest discount shop: Don Quijote. You'll find them all over the city, often open 24/7, and they are completely fascinating.
The largest one is in Shibuya, although if you're in Shinjuku or Akihabara you'll find pretty sizable ones. Here you can buy everything you can imagine from anime memorabilia to chocolate bars, children's toys to sex toys. And before you ask: no, these are not kept in separate sections.
End the afternoon with a wild real-life Mario Kart racing through the most populated city on earth, adrenaline pumping, wind blowing in your face as you pass by many of the most famous landmarks of Tokyo! Traverse a big chunk of the central city while children and their parents stop and stare at you – no boring facts, forced souvenir shopping or stuffy museums guaranteed!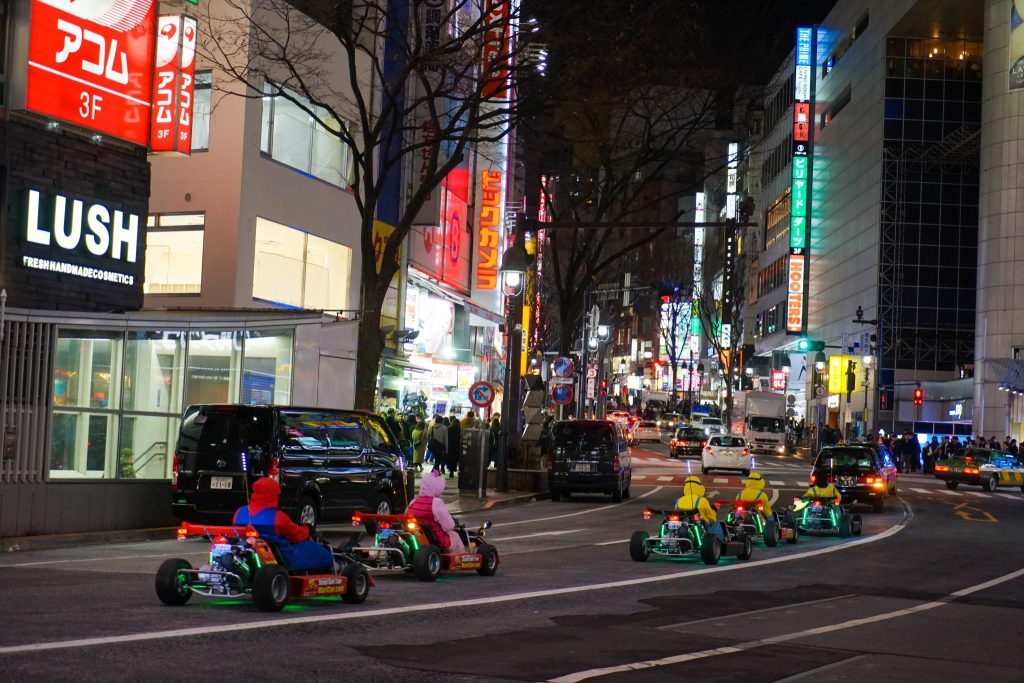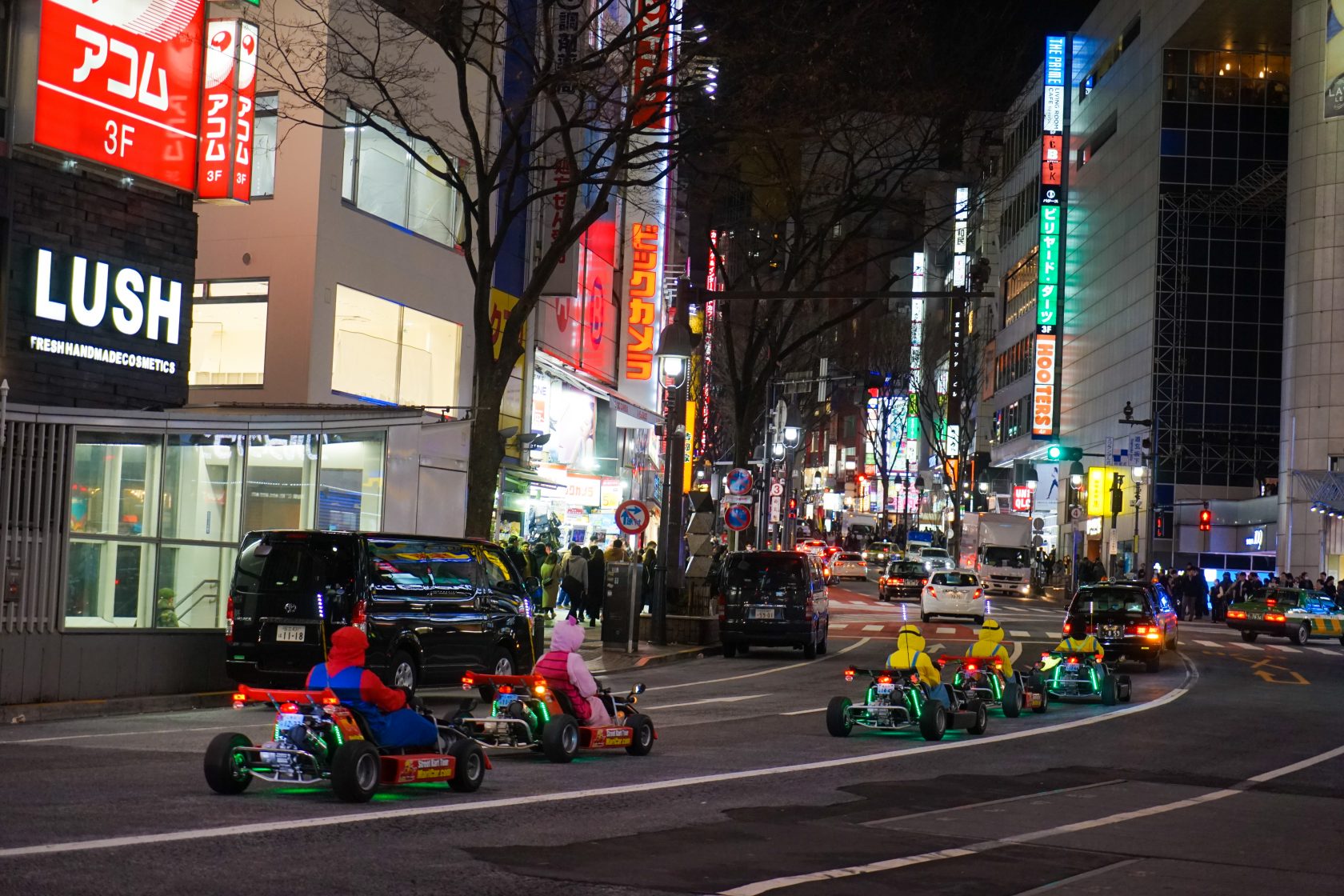 Day 2 Of What To Do In Tokyo In 3 Days
Start your second day with some history at the Tokyo Imperial Palace (if you've arranged tickets in advance!).
Unlike many royal palaces, Tokyo's Imperial Palace is the current home of Japan's royal family and so you can only get into the inner grounds on December 23 and January 2 for the Emperor's birthday and New Year's Greeting respectively. On these occasions, there are public balcony appearances.
The rest of the time you can buy tickets for a 75 minute guided tour of the grounds (in Japanese), which are spectacular and well worth visiting if you can get a ticket. Try to book as soon as you book your plane tickets!
Another great place to grab a quick bite in between sightseeing and shopping, Ginki Sushi is where you should head to next. This is what Yo Sushi restaurants seek to emulate, but they will never come close to these original conveyer belt sushi restaurants. This chain has spread over the world but is still worth visiting in Japan, where sushi just tastes better.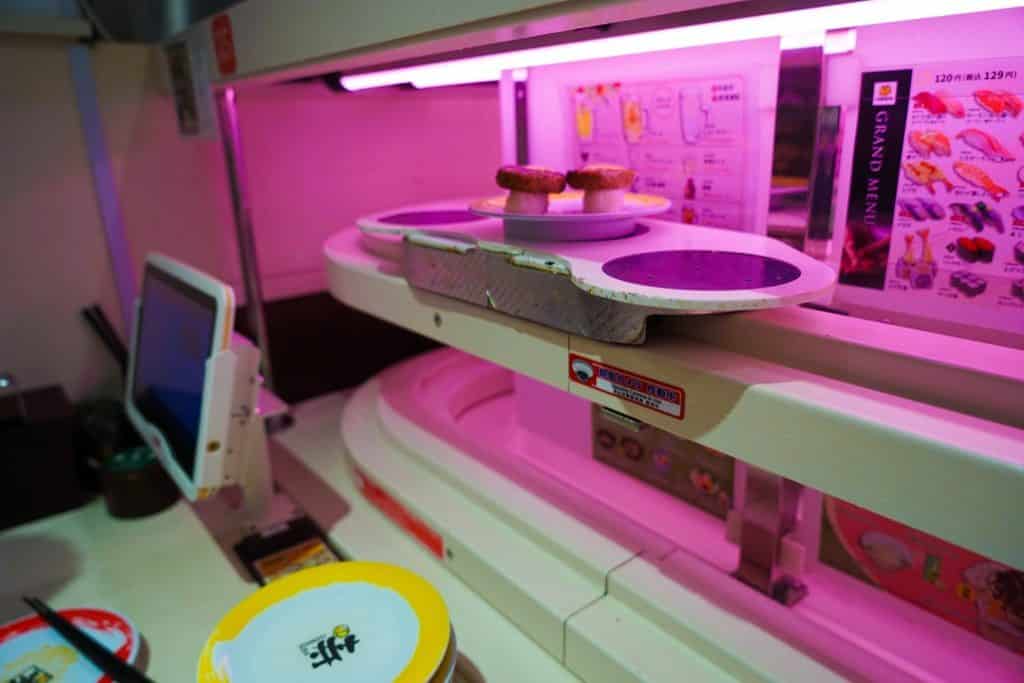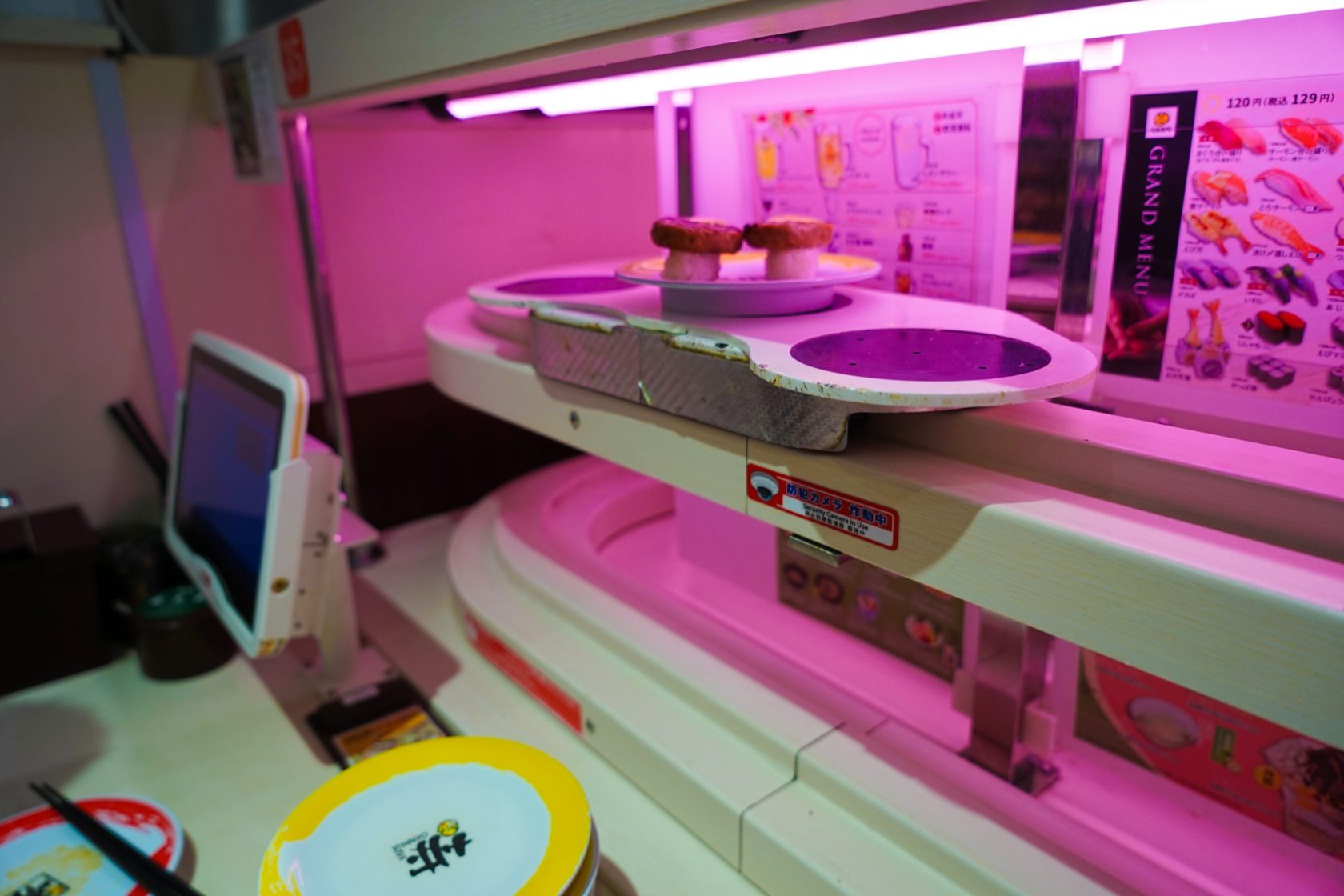 Choose from a huge range of sushi and sashimi (there's even horse meat sashimi), select on a tablet and then sit back and watch your order make its way to you on a sushi train. It's not every day that you can go to a restaurant where it's this much fun to watch your order arrive.
In the afternoon of your second day, head from ancient history in Japan to a more modern-day historic attraction, although another one you have to pre-book tickets far in advance. The Studio Ghibli Museum is something you have to do in Tokyo in 3 days. Even if you're not already a Hayao Miyazaki fan, you will be by the time you've visited here.
Creators of popular anime films Spirited Away and Howl's Moving Castle, among others, here you can see these magical characters brought to life, learn more about the techniques and history of animation and visit the green rooftop garden, guarded by a Robot Soldier.
Finish the night off with a crazy, bizarre – and quite frankly world-shifting – night at the Tokyo Robot Restaurant. I could not possibly oversell the insanity on offer here, but trust me when I tell you will be the absolute craziest thing you with your time here!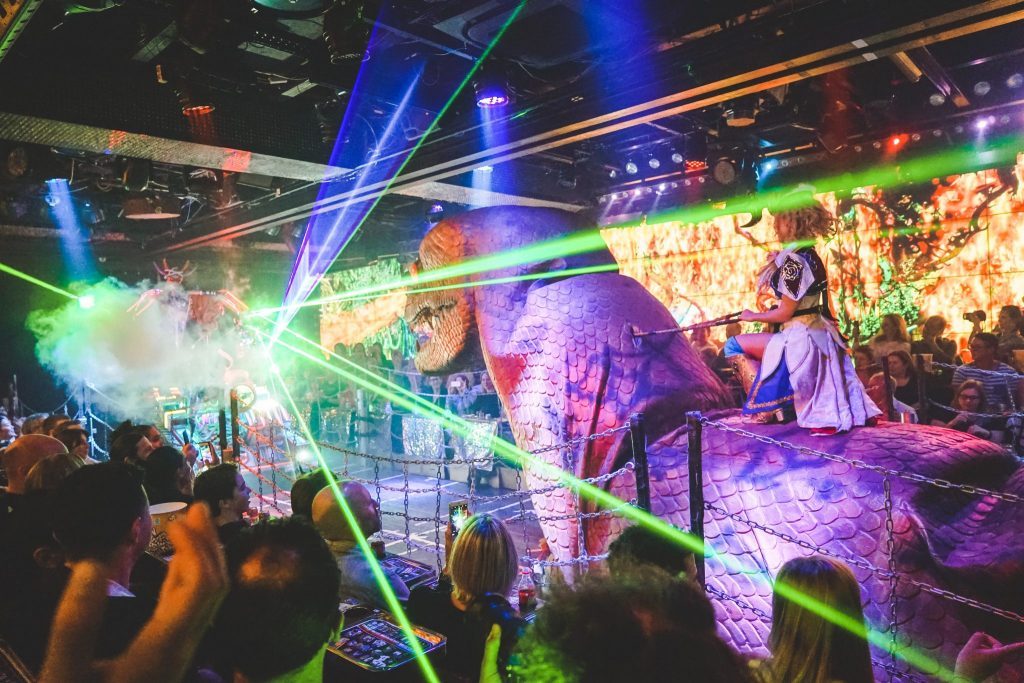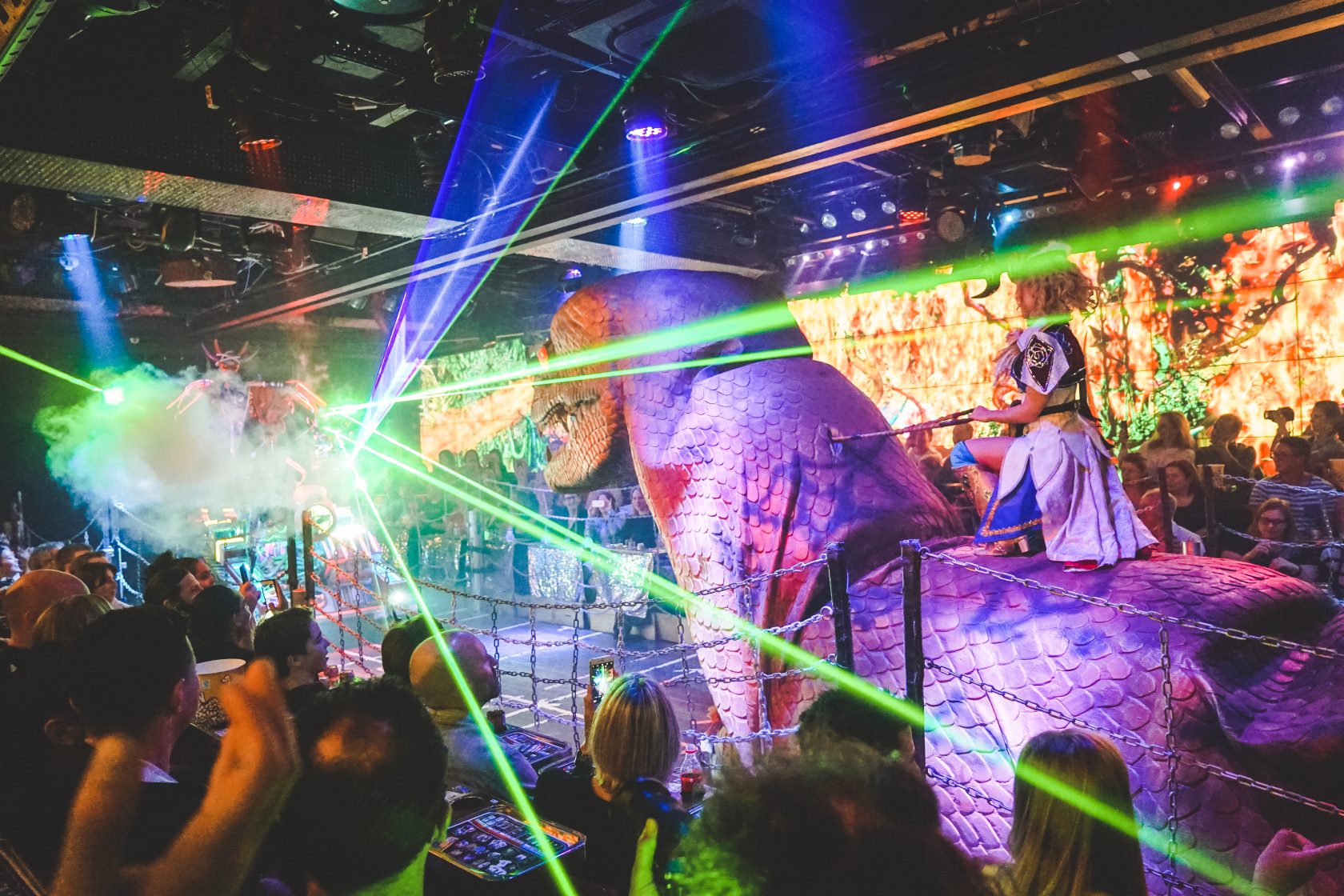 Day 3 Of What To Do In Tokyo In 3 Days
Start your final day in Tokyo with one last bit of shopping at the Yodobashi Akihabara Mini-City, a 9-floor electronics shop that takes up an entire block of the city and houses everything you could possibly imagine. Warning: it will ruin you for all other electronics stores.
Phones, TVs, cameras, games, restaurants, virtual reality gadgets… You could get lost for hours among all these things that you might not need, but you know you really want!
Instead of grabbing another quick lunch on the go (as great as the fast food in Tokyo is), how about going beyond sushi with a Tokyo Food Tour. You'll get some lunch and discover a world of deliciousness. Japanese cuisine is so much more than just sushi!
Not to mention the fact that you'll learn so much more about the city itself as you sample its many dishes.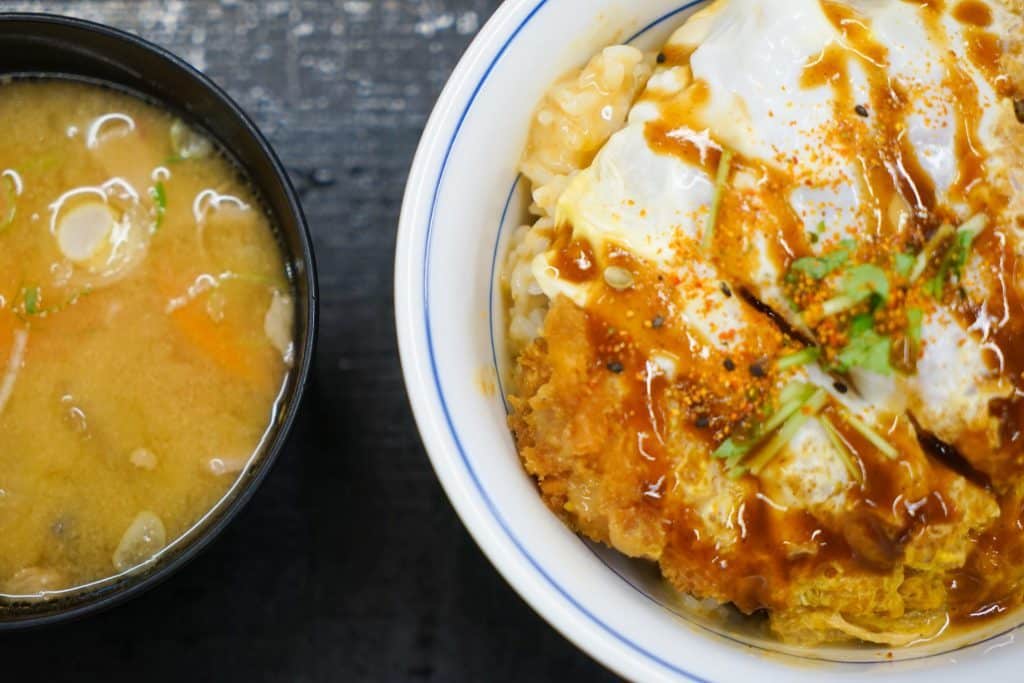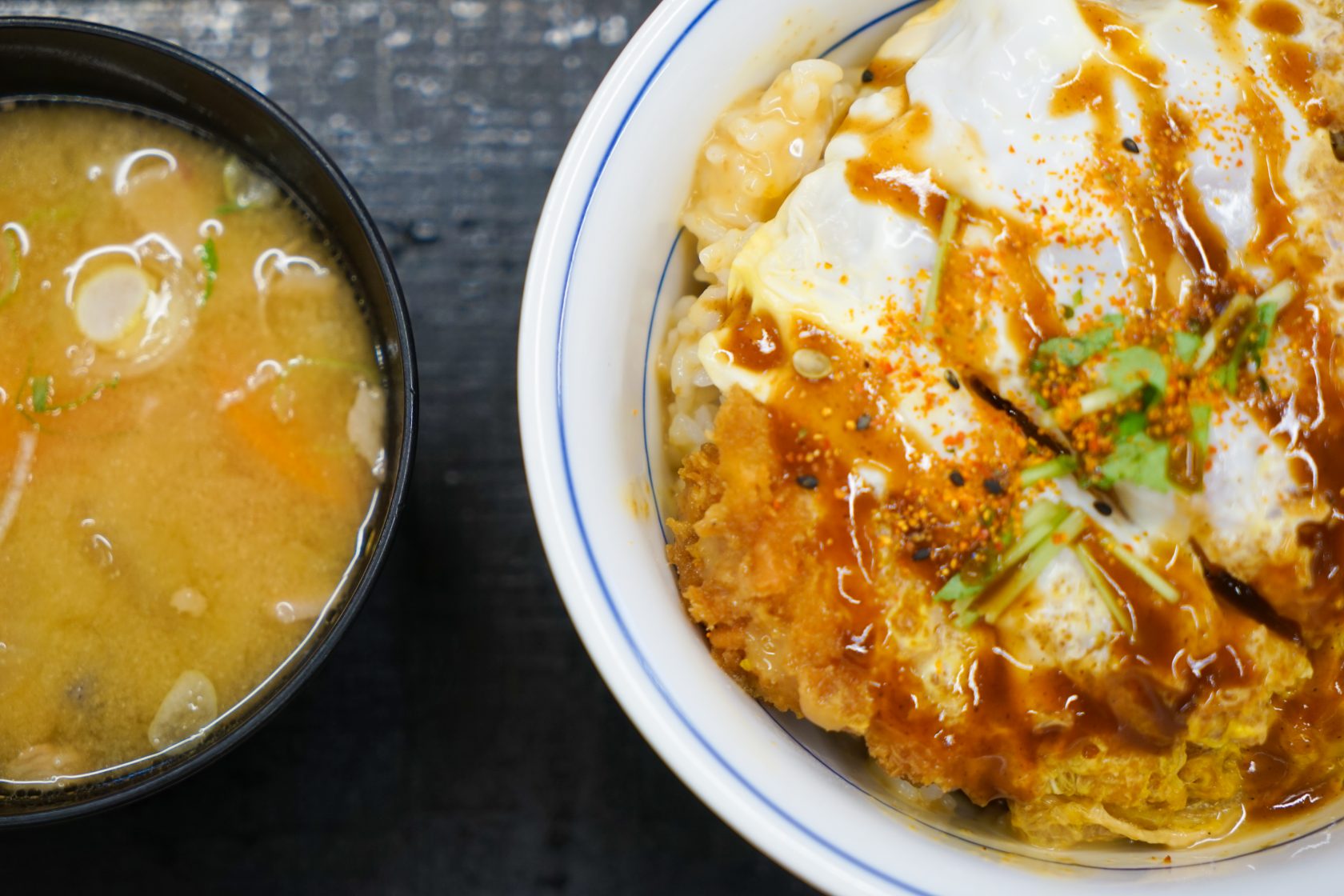 Finish your three days with a moment of calm in Ueno Park. Your time in Tokyo has been pretty full-on: shopping, food, museums. There is also a wealth of things to keep you busy in Tokyo at night. So you want a chilled moment at the end of your trip to think back on your time in this city.
Ueno is one of the city's original public parks and is an unusually large open space to find in central Tokyo, so plenty of people come here to relish the peace and quiet. It also has a surprisingly attractive Starbucks where you can get a coffee to accompany your wander.
If you need some more sightseeing, museums and the Tokyo Zoo are not far away! Otherwise just enjoy the nature and take the time to plan what you'll do on your next visit to Tokyo – you know there's going to be a next visit!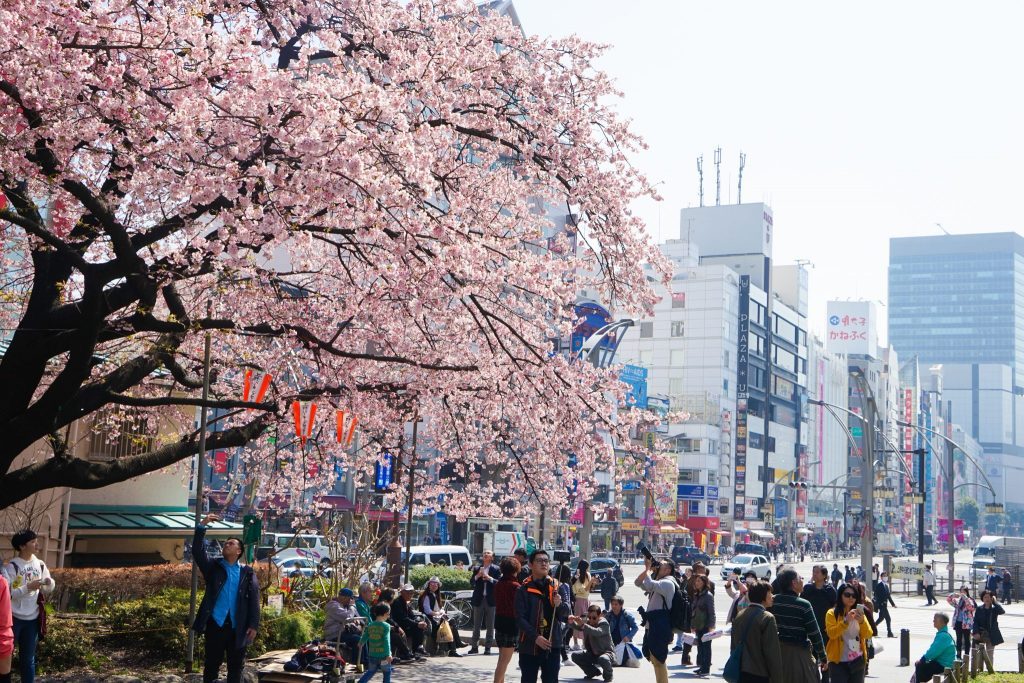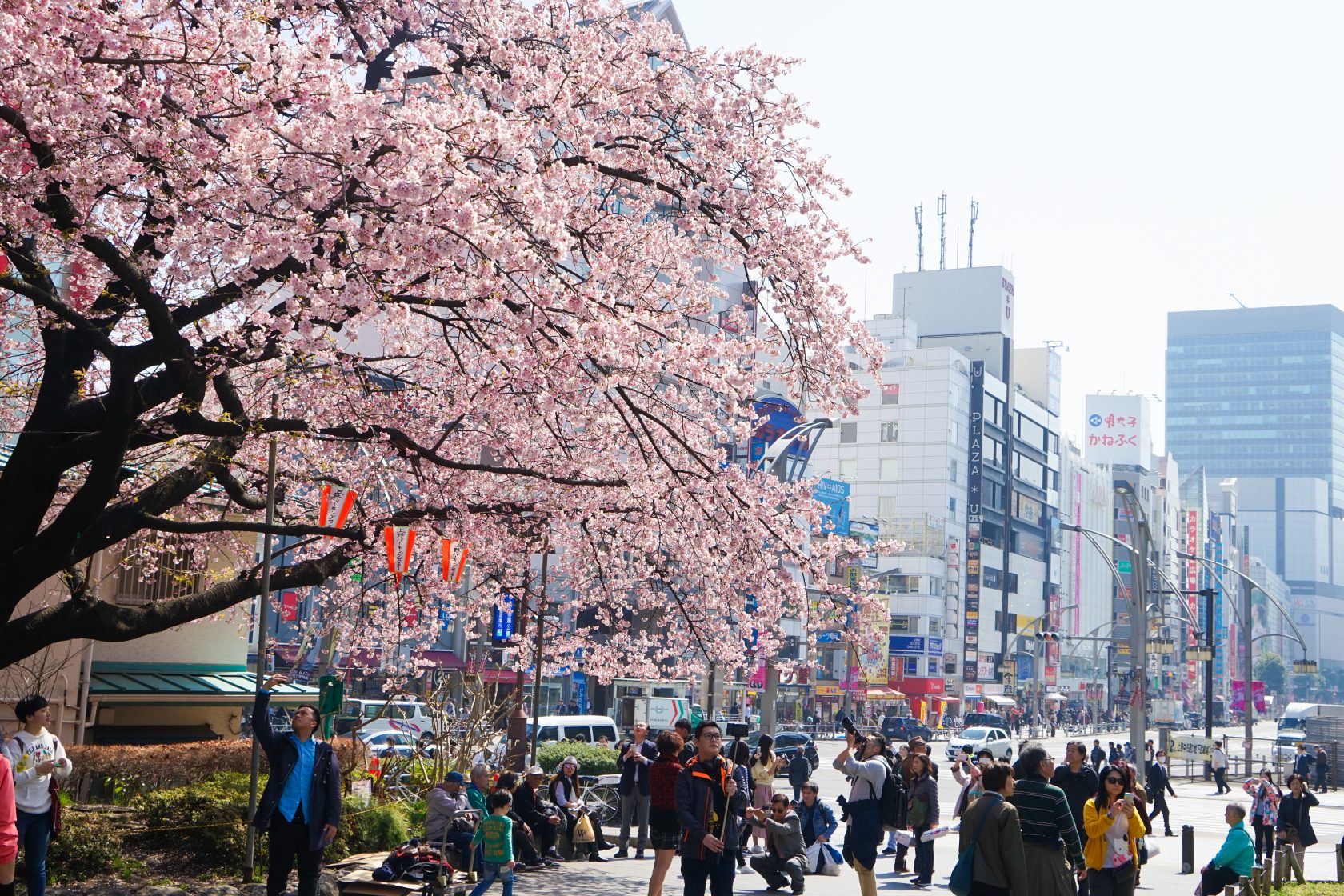 Further Things To Consider Before Any Adventure
Now you're all set and prepared to explore our big wide world, why not sort out everything else out all in one go? If necessary for your travel plans make sure you have brought proper travel insurance, protected your privacy by getting a secure VPN, compared all the top hotel booking sites to find just what you're after, reserved an unbeatable rental car price and - of course - booked the best flight deals!
Or maybe just forget it all and go for a last-minute cruise or effortless tour instead?
Many budget travelers (including me) indulge in worldwide airport lounge access, so we can experience luxury while still slumming it in economy. Naturally, we would never leave home without a more general travel guide since we couldn't possibly cover everything here!
Just add an adventurous attitude and plenty of smiles - they go a long way - and that about covers it all! Now go out, find your own path and don't forget to share your best inspiration stories with me on Facebook, Twitter, and Instagram...I'd love to hear from you!