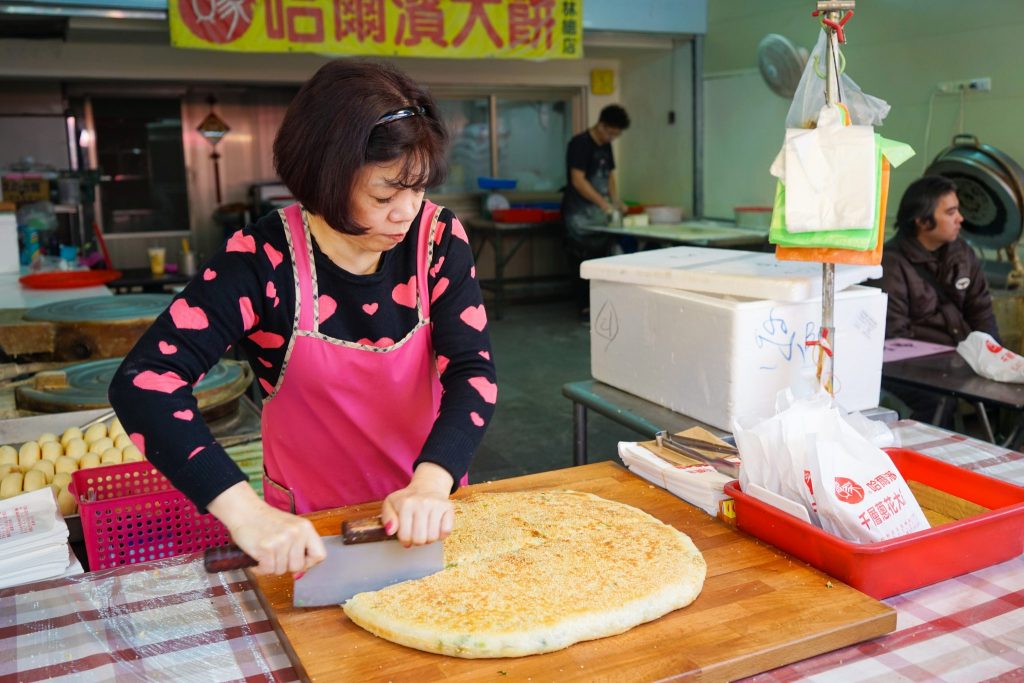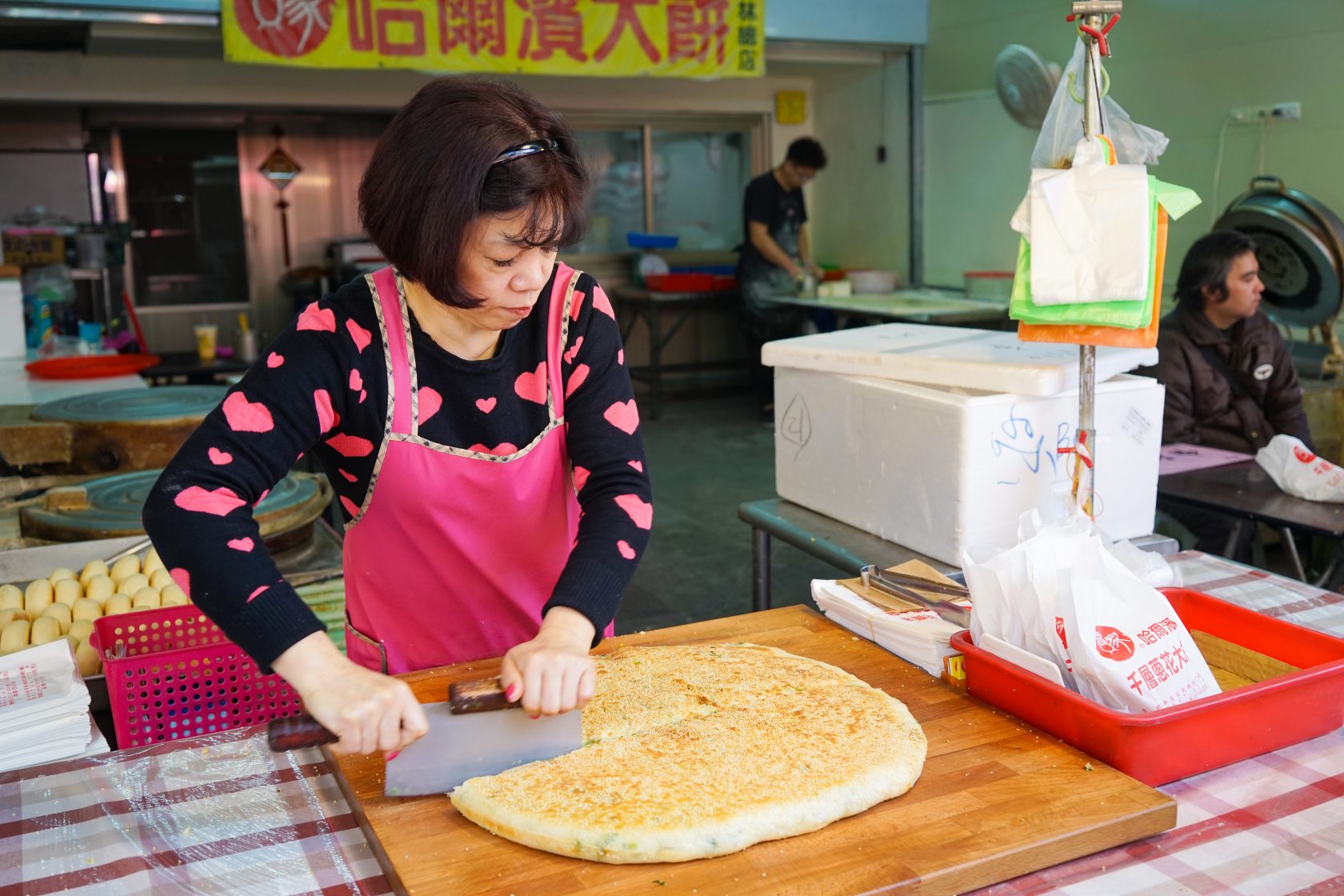 If there's one thing that travelers to Taiwan will regularly wax lyrical about – it's the food, especially Taiwanese vegetarian food, sugary snacks, and meat feasts.
Rarely in the world do you get such an eclectic, delicious palate, in a comparatively small catchment area. The delights and delicacies on offer across this little island are sure to keep you coming back for more, where the only difficult decision will be what to choose from the menu!
One of the best tips we can give you for exploring Taipei is to order an airport travel SIM card for easy pickup and activation the moment you land so you will not pay a fortune for international roaming – and can truly travel like a local. Restaurants recommendation and reservations on the fly, public transport instructions up to the minute, opening hours, menu translations and extra food information – in addition to social media posting, if that's your thing – all become just that much easier.
Mobile data is fast, cheap and available almost everywhere in Asia so it is no wonder the only way to truly explore like a local, and to get off the beaten track (without worrying about ever being lost) is to get connected. So why wait? Discover more in Taiwan by sorting out the best local SIM card now.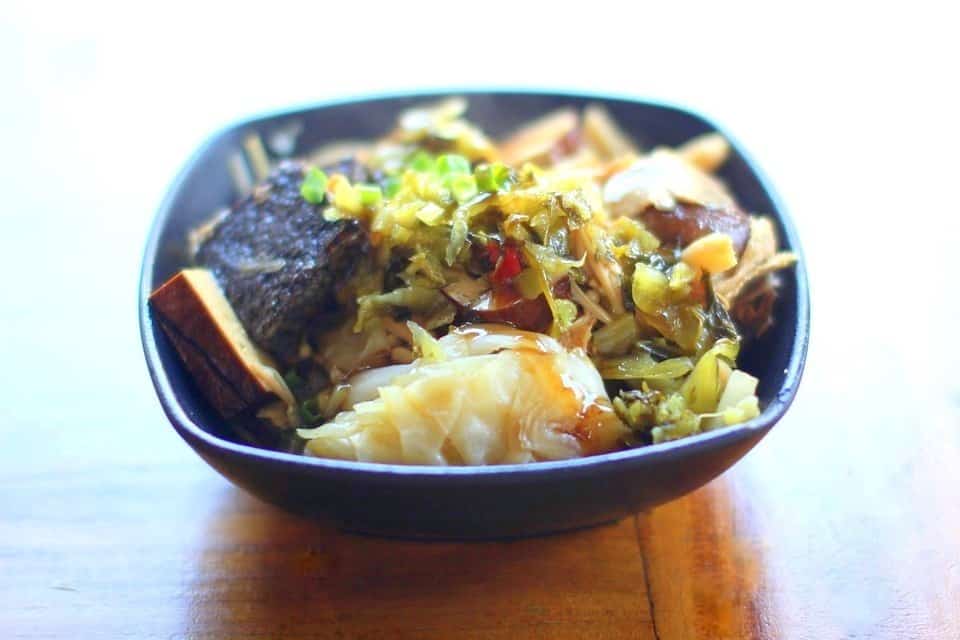 So, with that in mind, current Taiwanese residents and travel bloggers Agness and Cez are here to give you a rundown of the best eats and where to eat them.
The duo set up eTramping back in 2011 and have been bringing you tips, tricks and advice for adventure travel ever since. And there is little more as adventurous as trying out new cuisine. Here's just a dash of the best food in Taiwan to tickle your taste buds.
Gastronomical Travels: A Culinary Journey Across Taiwan 🇹🇼
Beef Noodle Soup
If you're looking for one of the staples and stalwarts of Taiwanese cuisine, look no further than beef noodle soup.
It's extremely popular all over the island, but you're going to be hard pressed to find the best purveyor of the dish in the restaurants of Taipei – because everyone claims to serve the definitive version, and this is where you'll find the best night markets in Taiwan anyway.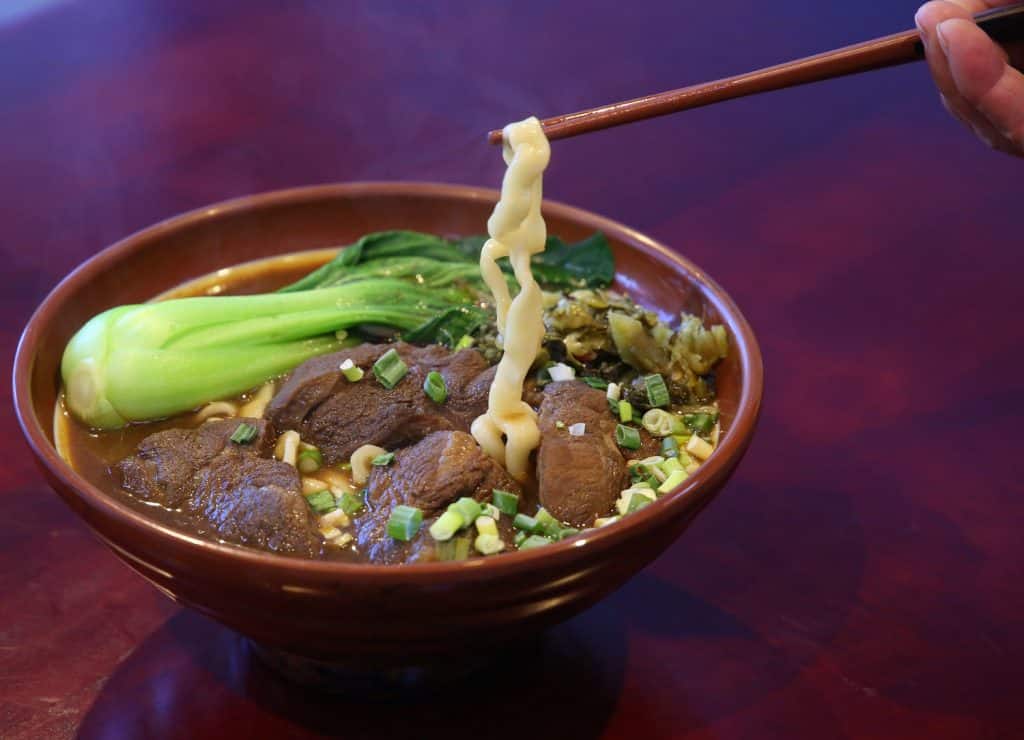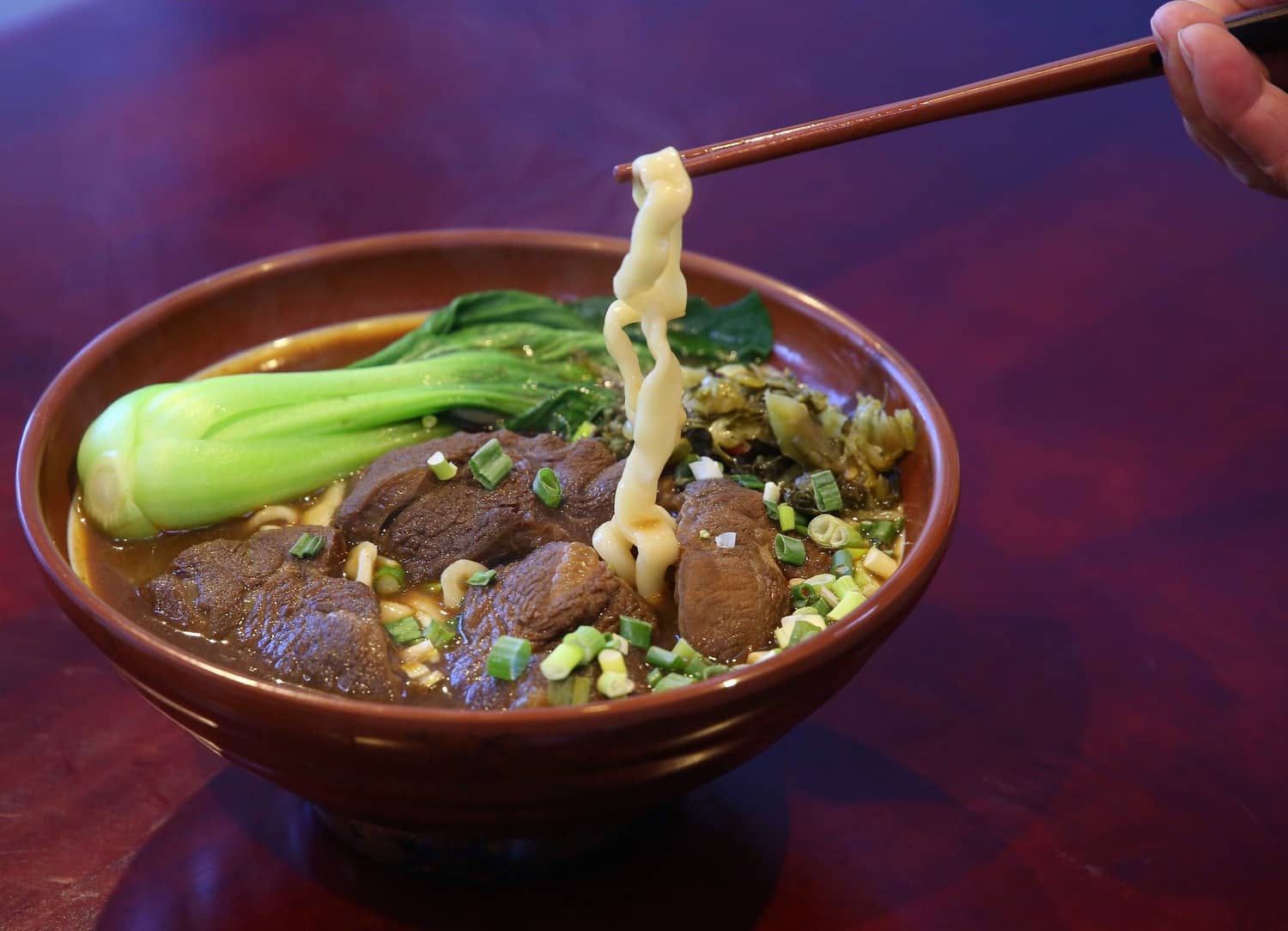 The dish is so revered in these parts there's even a festival dedicated to it. Called 'niú ròu miàn' in the local lingo, this broth-based dish is the go-to choice for young and old.
If you're serious about finding the finest version, you could do worse than checking out the Michelin Guide!
Oyster Omelette
Although famous all over the island (what island doesn't have good seafood?!), Taiwan's delicious oyster omelet dish is arguably best served in Yunlin. As simple as the dish sounds (fresh oysters with egg) it's the spices and flavorings added that give it that unmistakable Taiwanese taste.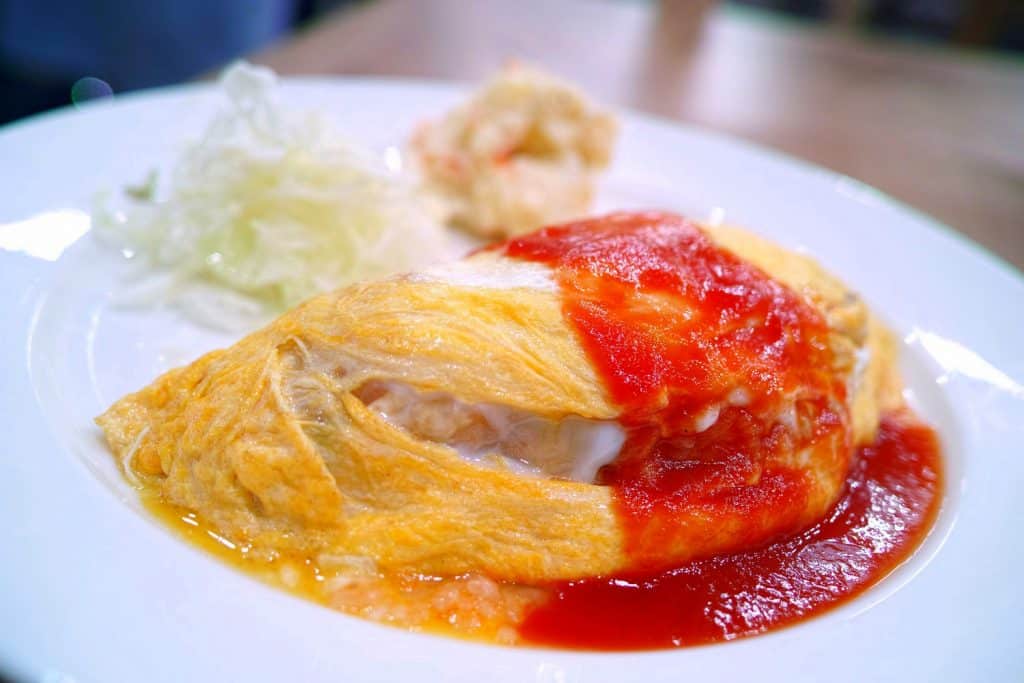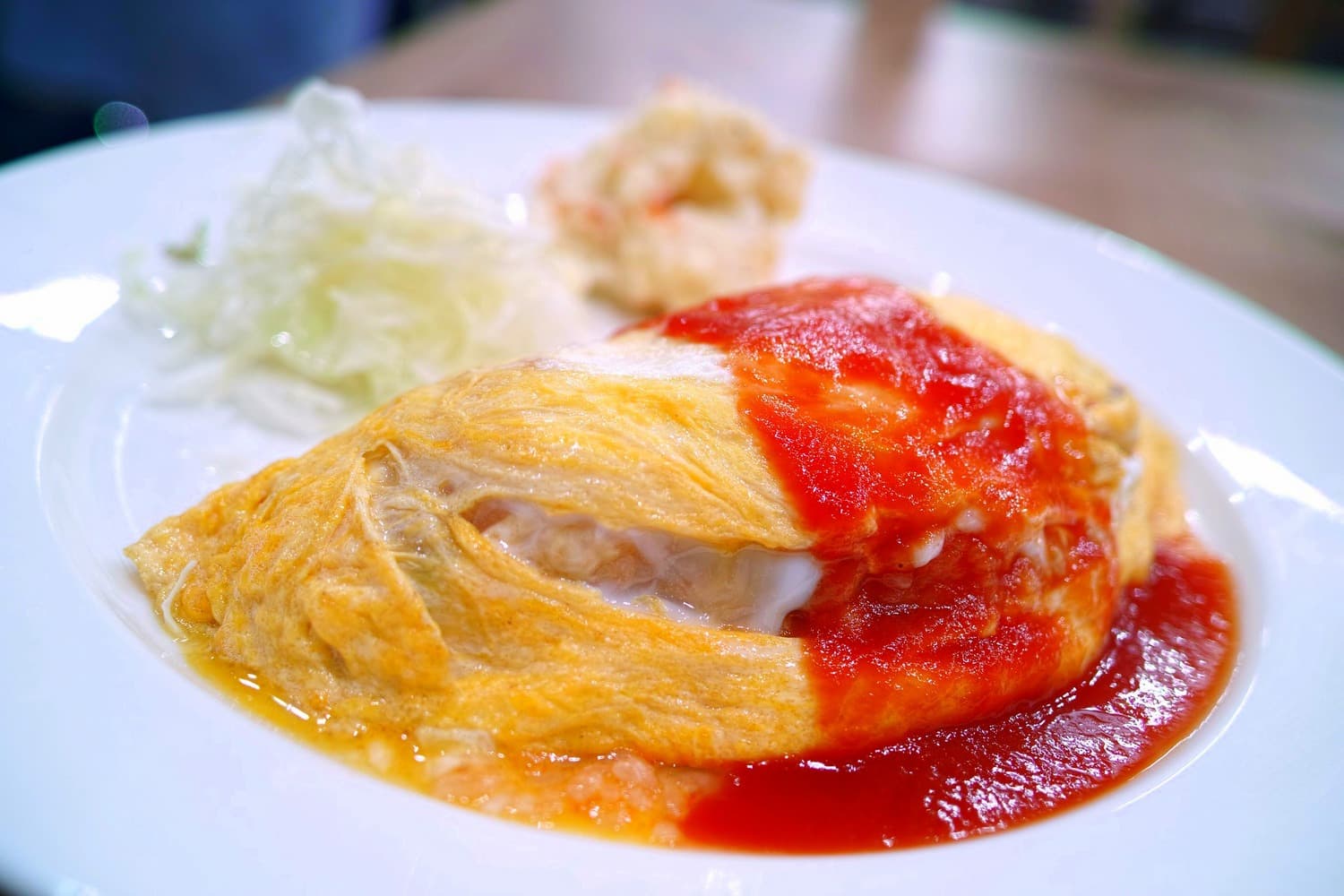 Along with the beef noodle soup, the oyster omelet takes its place as a hugely popular Taiwan night market food and you simply can't leave until you've tried one.
Coffin Bread
Heading further south on the west coast and you'll come to Tainan – famous for the unusual but aptly named coffin bread. It's been on the menu since around the 1940s and is more or less exactly how you imagine.
Hollowed out husks of bread are filled with a variety of fillings ranging from soup to seafood and everything in between.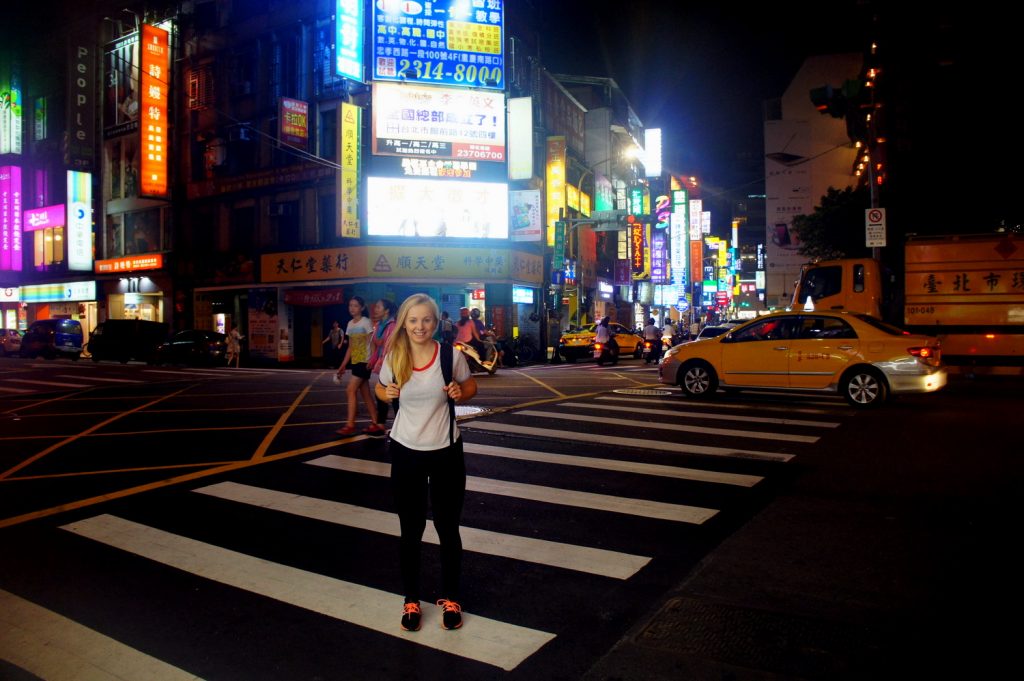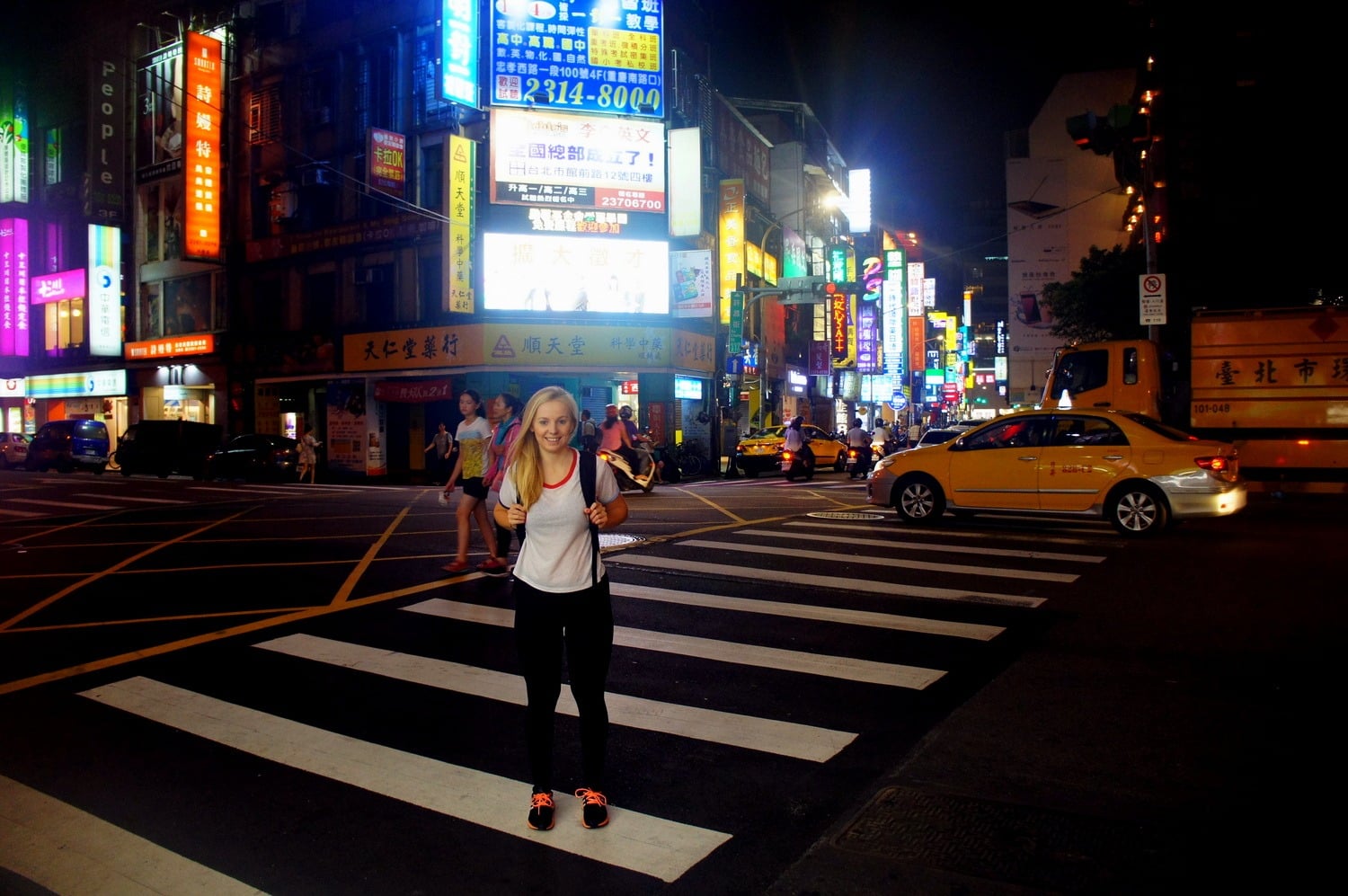 The bread is toasted and the top replaced, and given that it's square shaped it looks not too dissimilar to a coffin (hence the name). Please, don't be put off by the moniker – you're not going to need a real one after eating this.
Steamed Pork Buns
Move over McDonald's, the Taiwanese version of a hamburger is a significant improvement on anything a fast-food joint can do. It's called 'guà bāo' in these parts, and you should head over to the Taitung region to sample some of the best.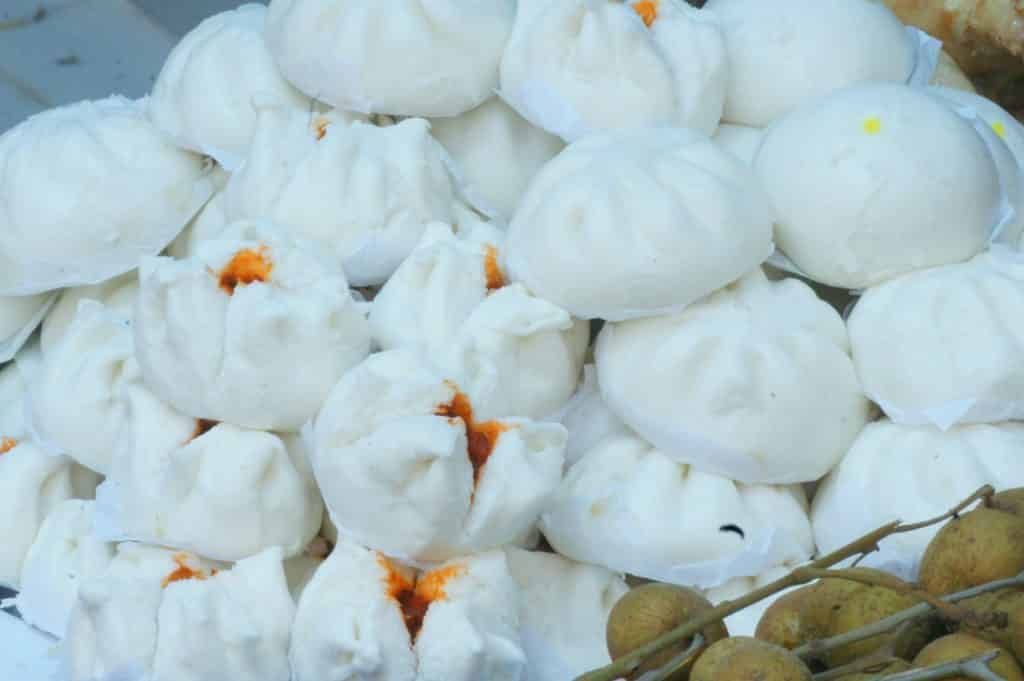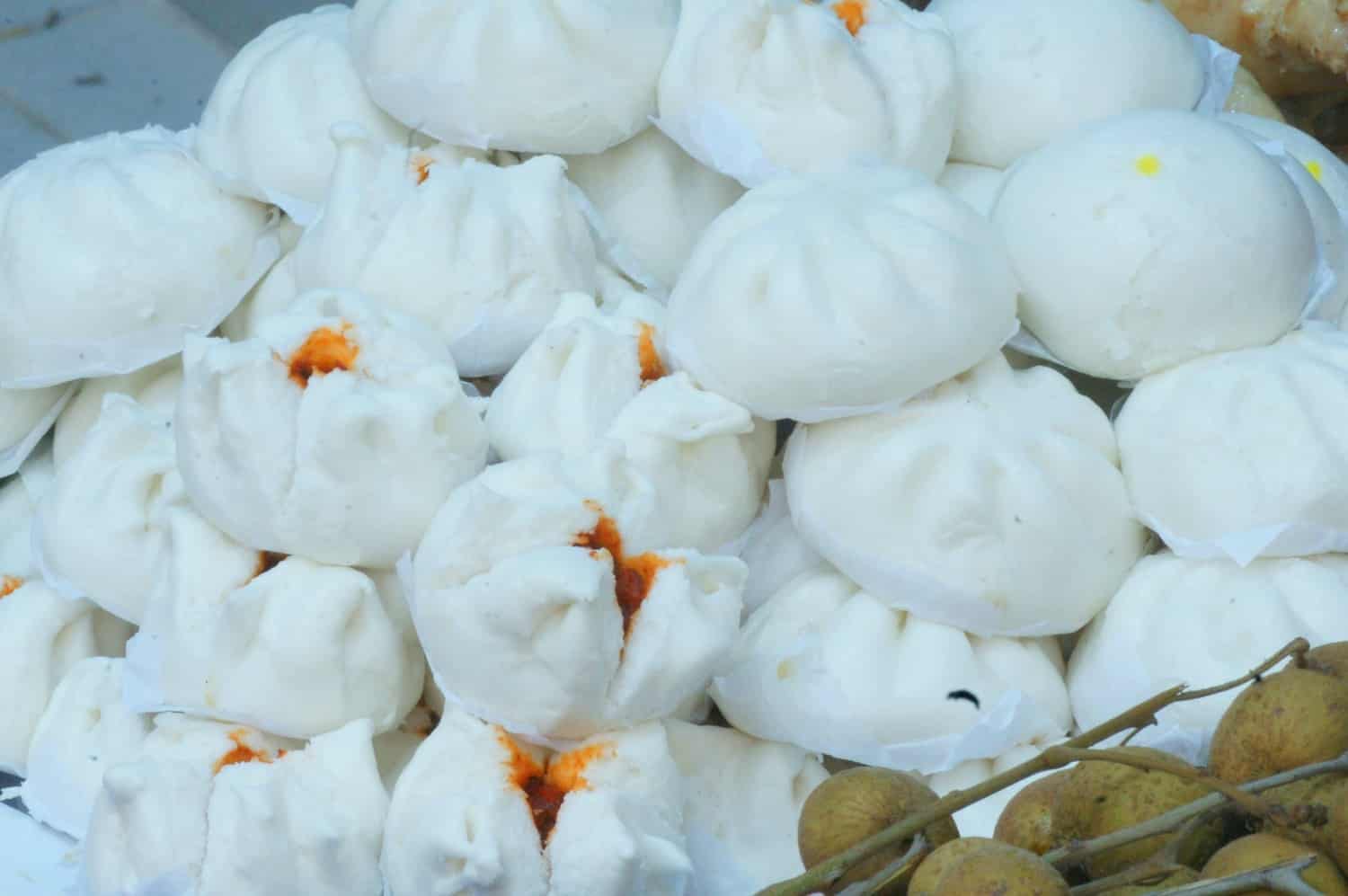 The dish consists of a steamed bun packed full of pork and pickled cabbage, as well as ground nuts and coriander. It's a belly filler for sure, but don't burn your mouth off when sinking your teeth in for the first time – the contents are extremely hot temperature wise.
Iron Egg
Predominantly hailing from the Tamsui district of northern Taipei is one of Taiwan's most famous delicacies – the 'iron egg.' So-called because it's a chewy, tough egg that has been died black due to its lengthy infusion with copious amounts of soy sauce. It's then repeatedly cooked and dried until it is the right texture and bite.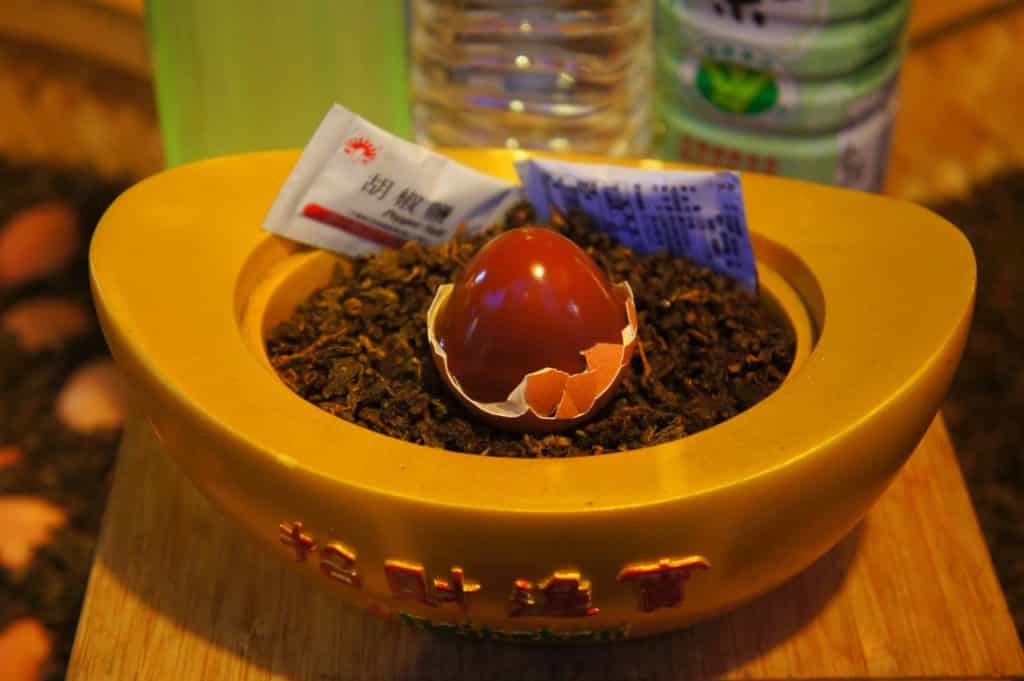 Apparently, it was originally made by accident, but the dock workers loved it and it caught on. Today, it's a great snack when coupled with a cold beer – as if you needed an excuse for one.
Stinky Tofu
Another must-try food in Taiwan is the dubiously named stinky tofu – so called because of its rather pungent odor. Eaten all over the country, it's arguably best in Taichung City in central Taiwan.
If its smell doesn't put you off, you'll be enjoying fermented tofu, deep fried and served with a variety of accompaniments.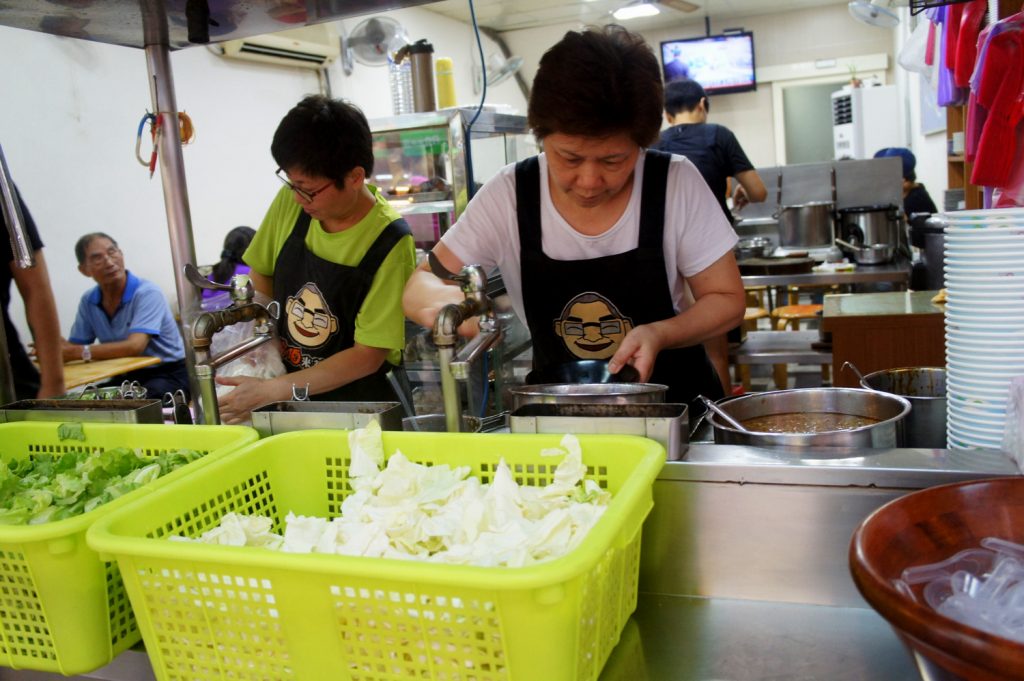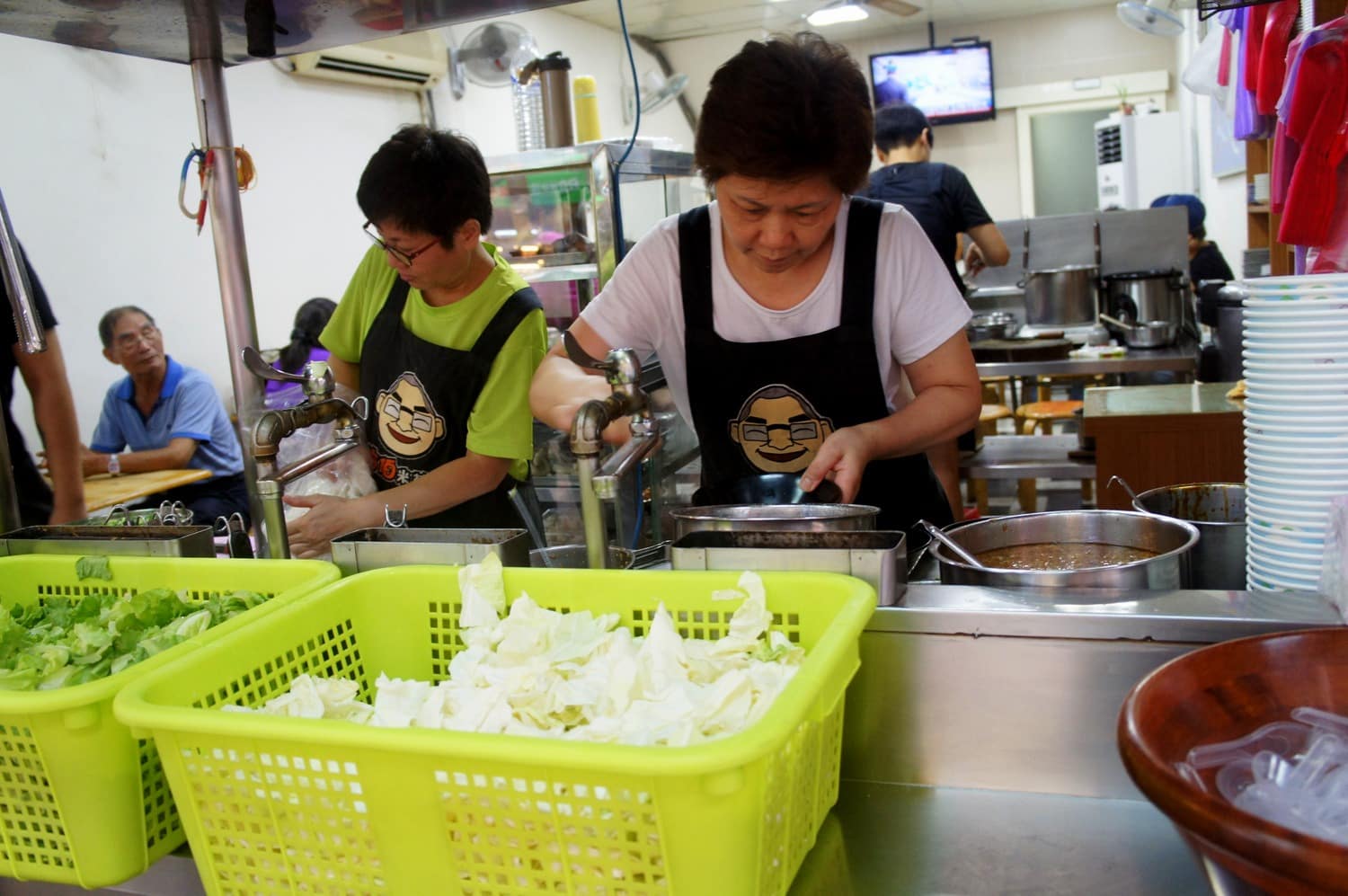 It's rarely available as restaurant food, but it's a winner as a quick street food bite, in fact laying claim to being Taiwan's official national snack. It's very much an acquired taste, but something you should taste nonetheless.
Bubble Tea
A Taiwanese beverage makes it onto our list since it very nearly took over the world not too long ago. It is reputed to have been invented by accident (seemingly a common occurrence in Taiwanese dishes) in a tea shop in Taichung sometime in the 1980s. It also goes by the name of pearl milk tea.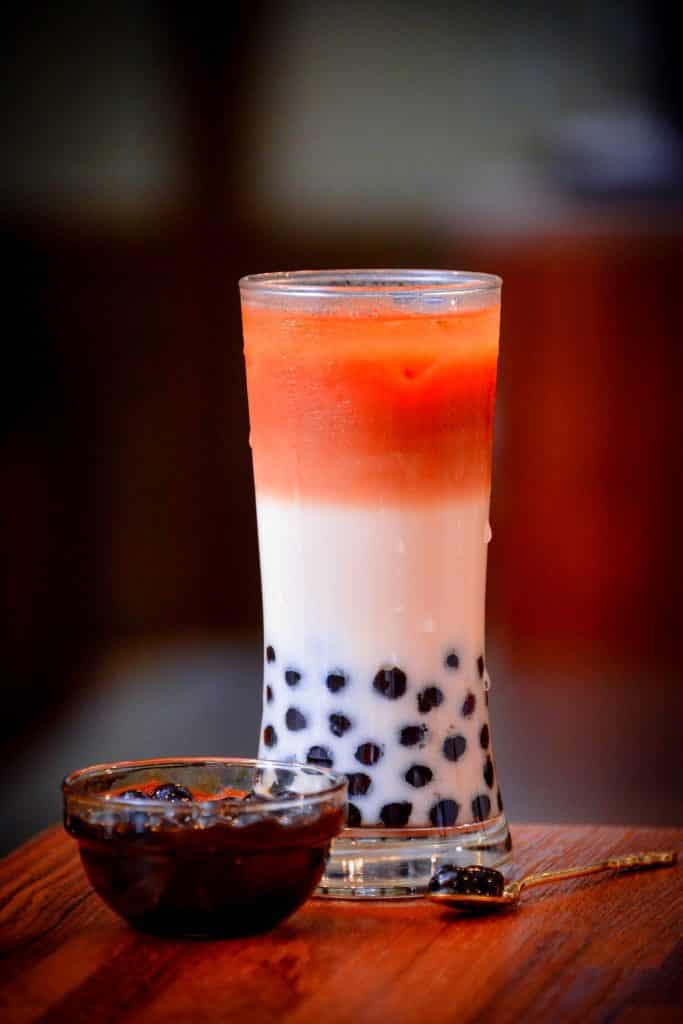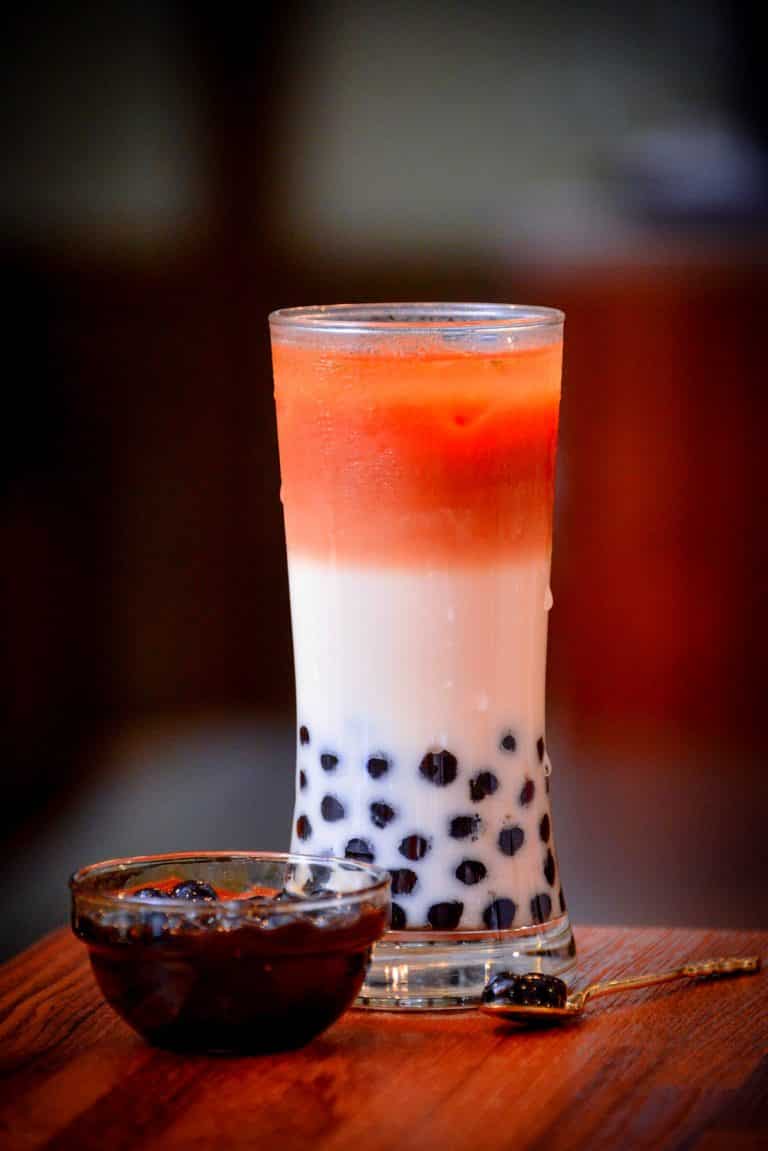 It's basically a glass of milky tea containing tapioca "bubbles," which you proceed to half eat/drink with an oversized straw. It can come in a gazillion different types and flavors though, making it one of Taiwan's most famous foods. Or drinks. Whatever you prefer.
Food Glorious Food
Well, if that hasn't whetted your appetite we don't know what will! It all but makes you want to rush to book a ticket to Taiwan to gorge out on an epic food tour.
We've not even begun to highlight the seemingly endless variations and varieties of sustenance you can gobble on these shores – you'd need to spend a lifetime here to sample it all. But with a great climate, friendly people, clean and vibrant cities and a beautiful landscape – that just might be a really good idea!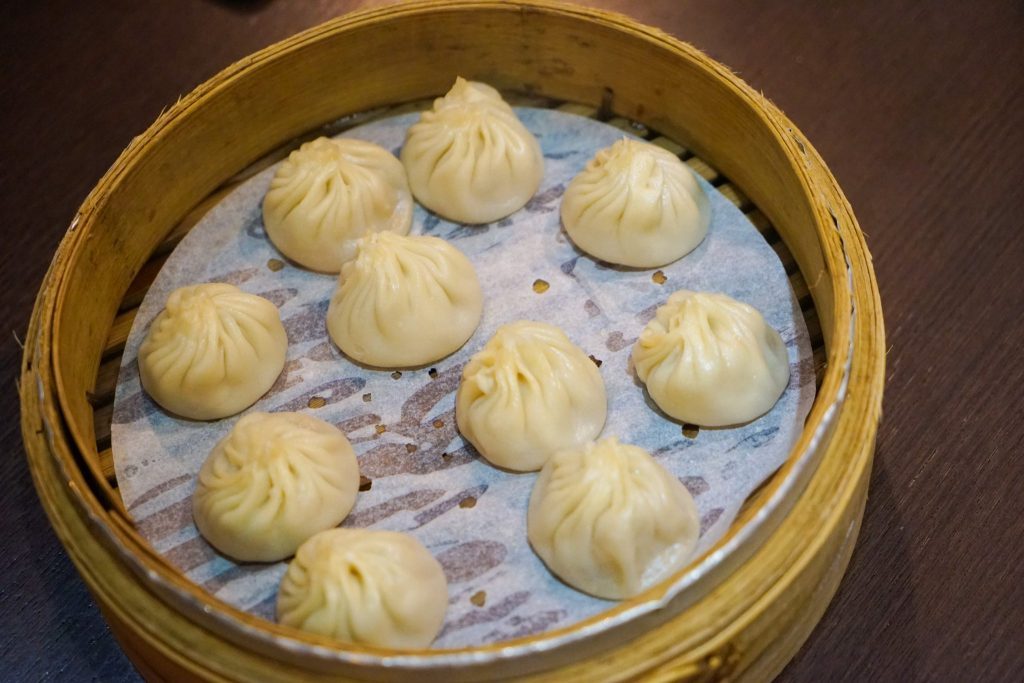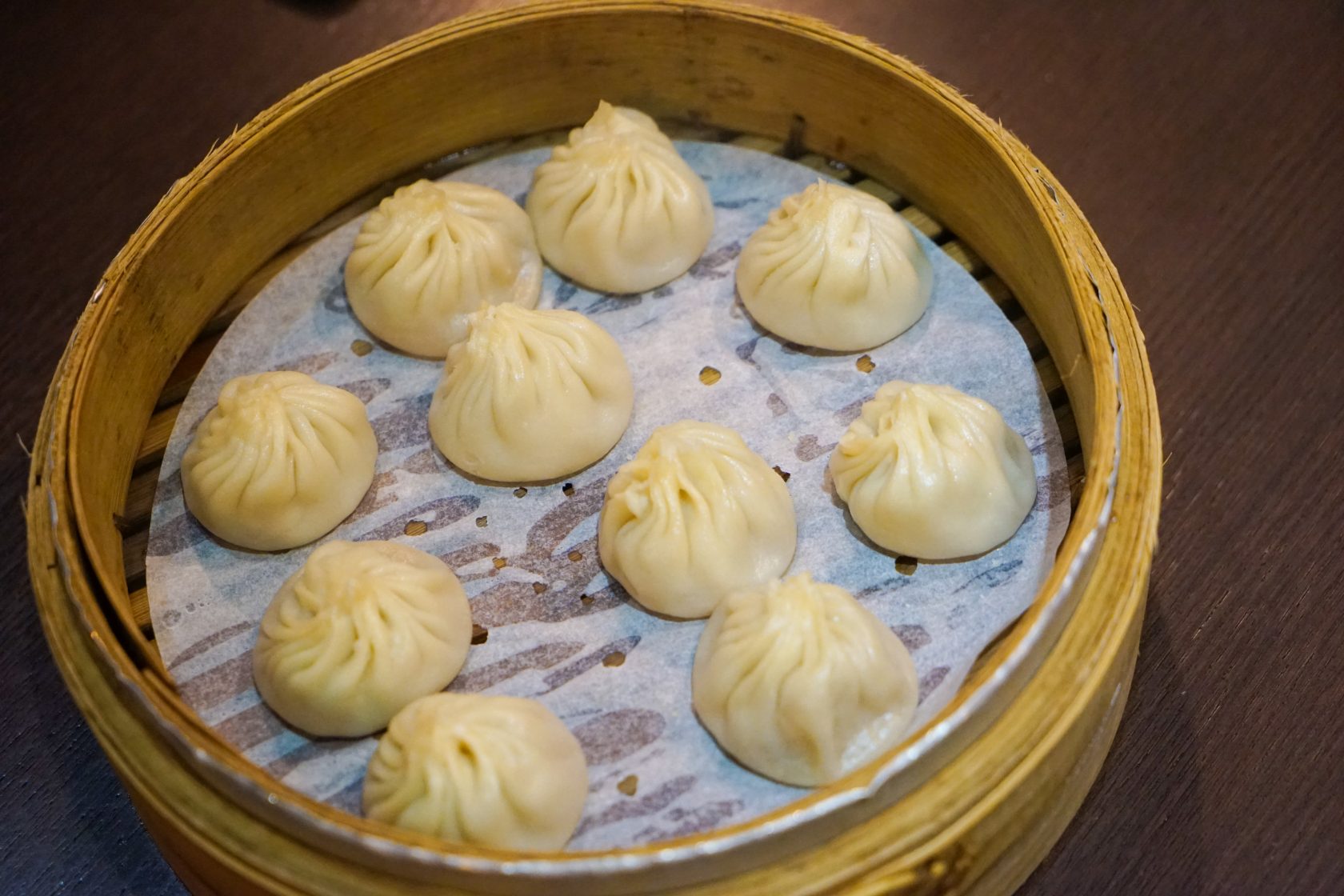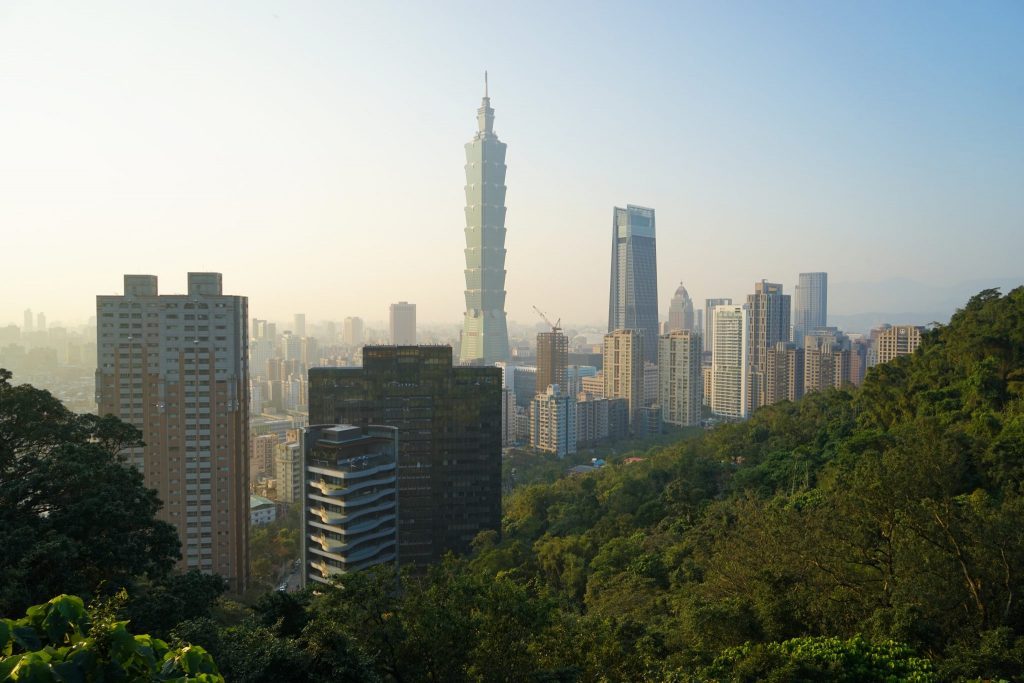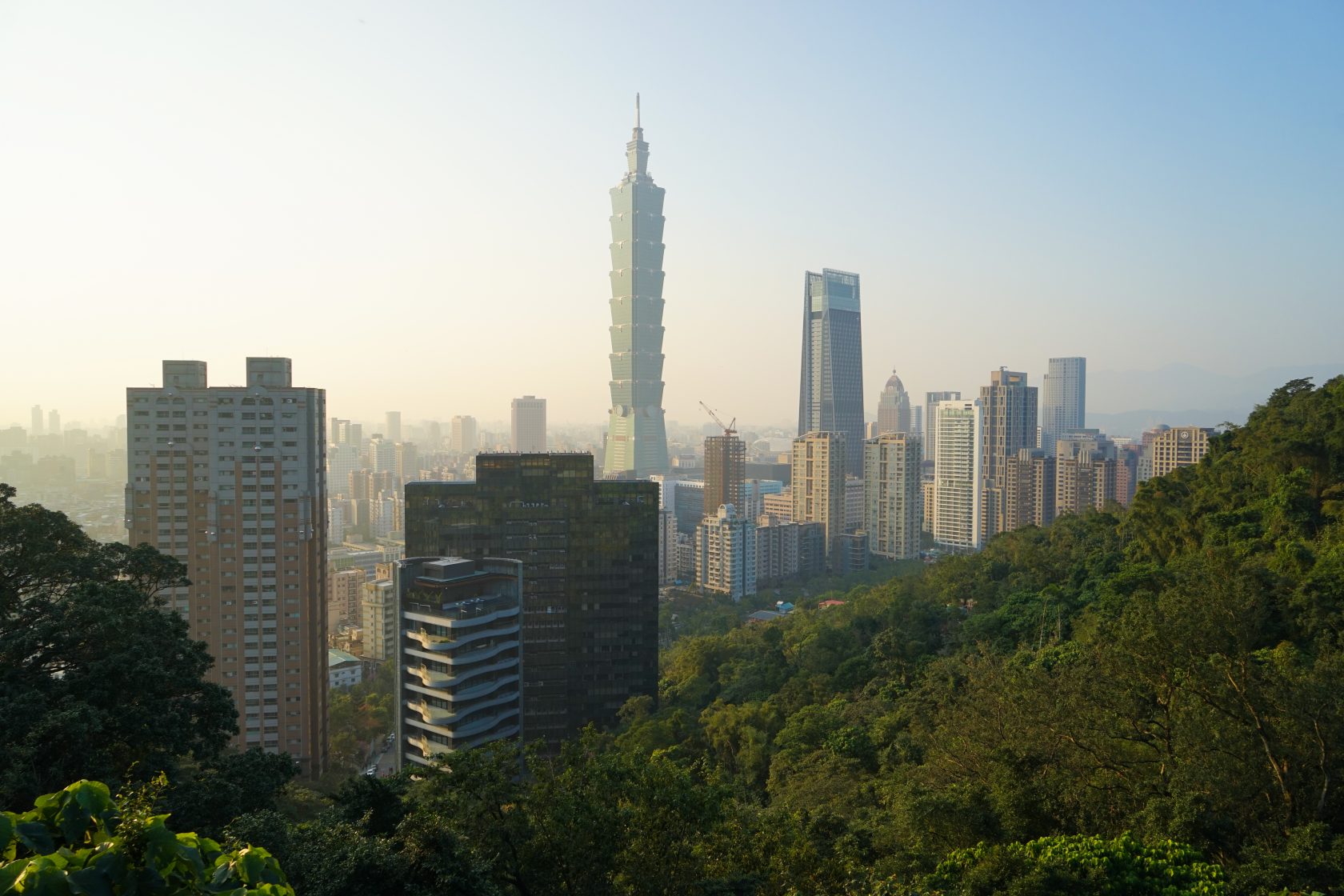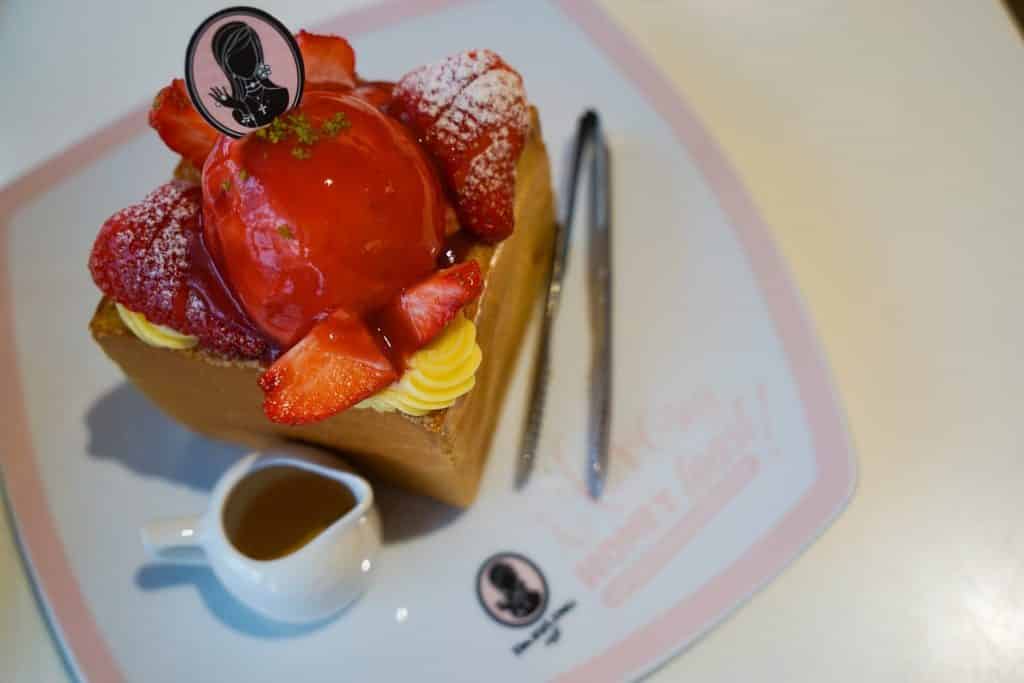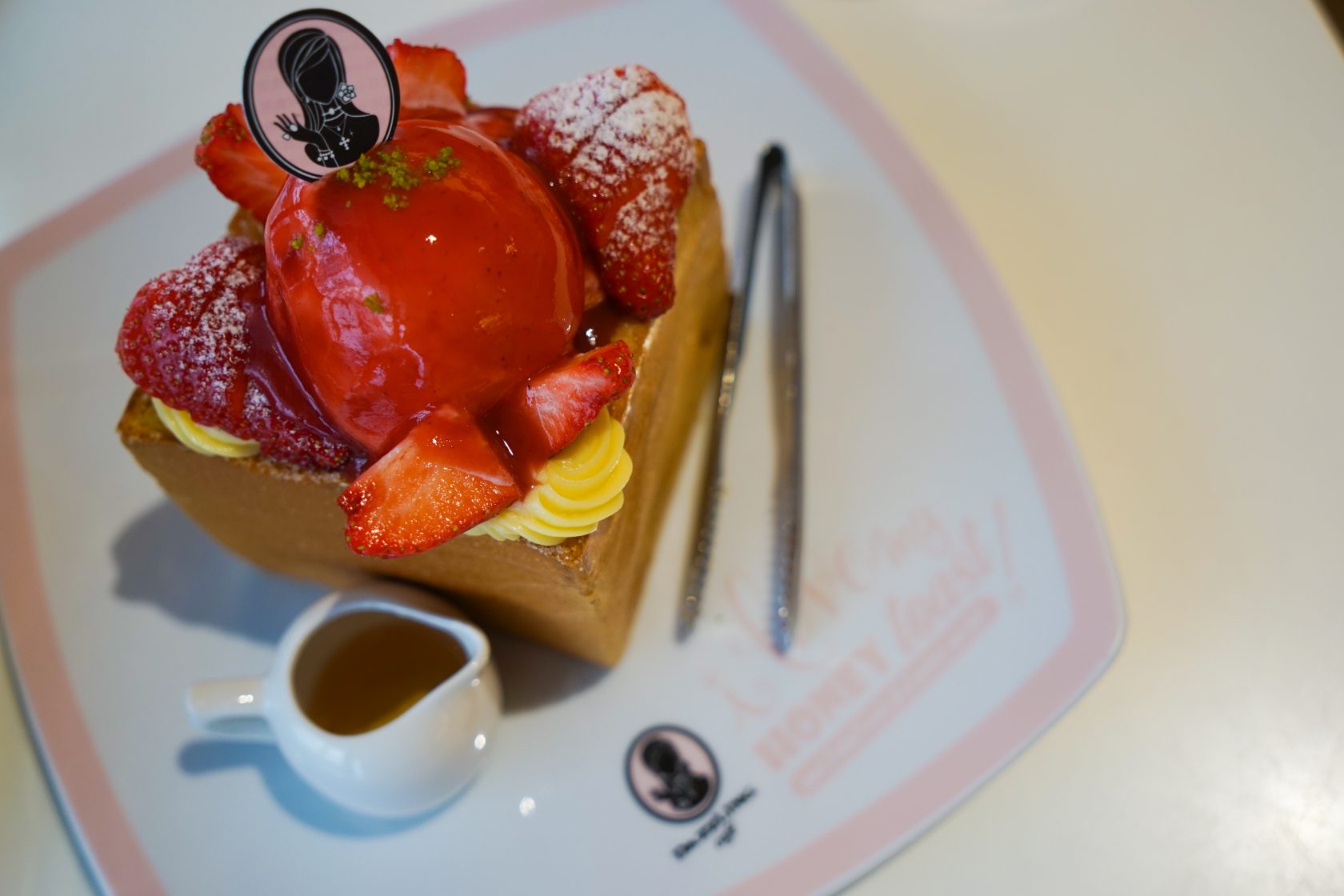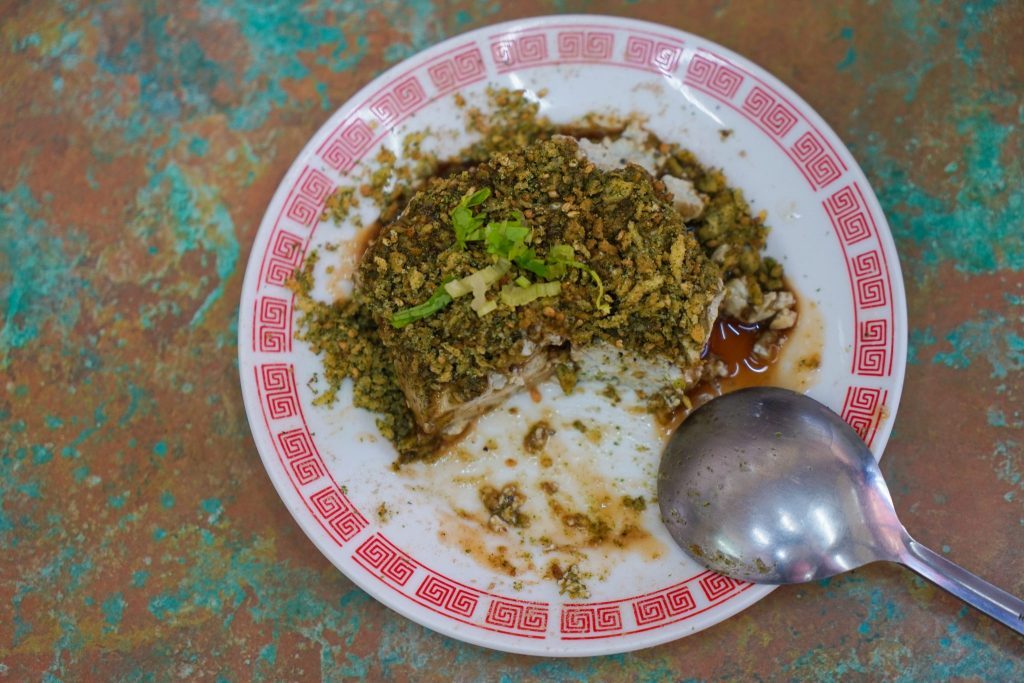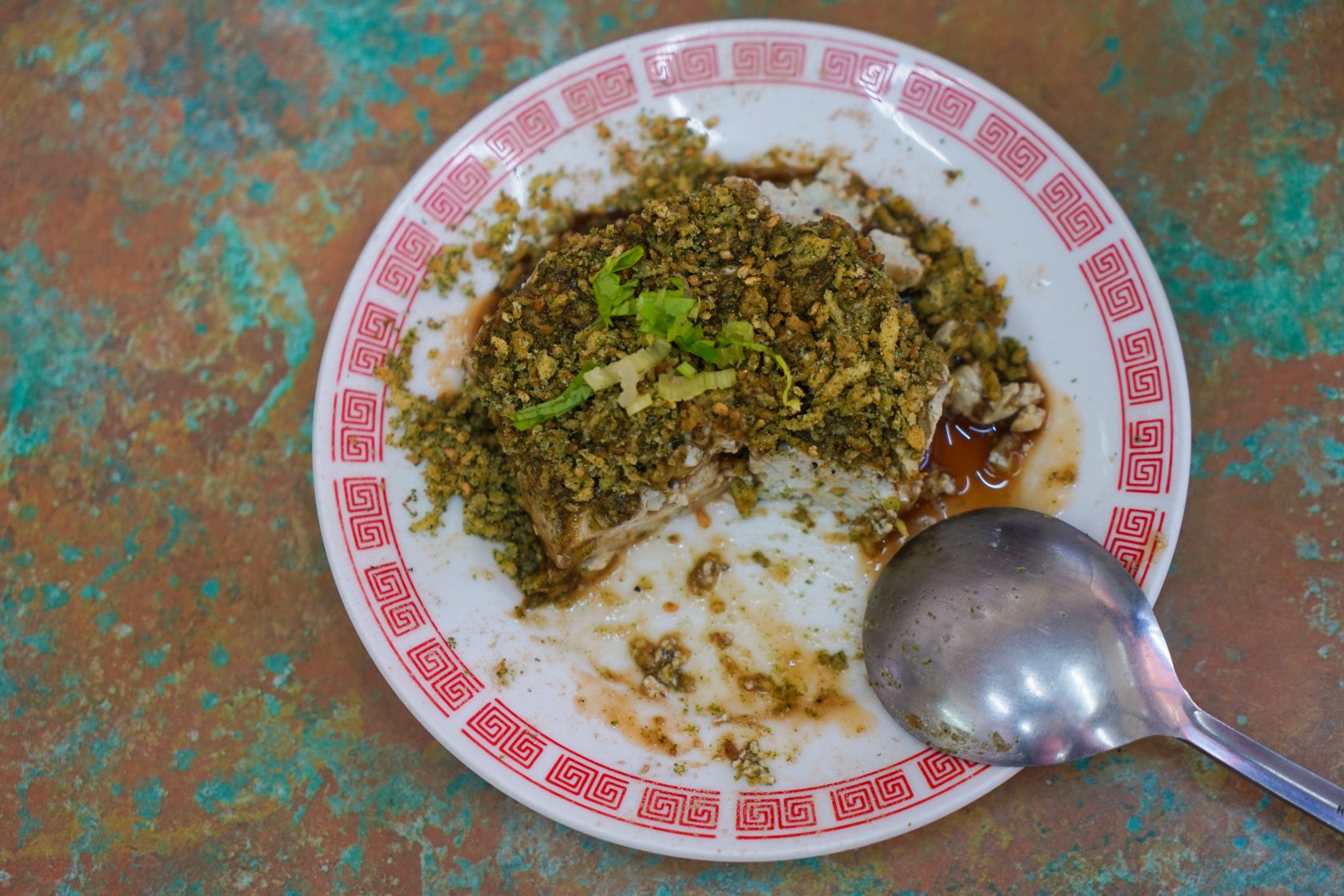 ---
Have you tried any of these Taiwanese dishes? Let us know!
About Authors: Although travelers Agness and Cez are currently enjoying the culinary delights of Taiwan for the foreseeable future, they're usually to be found wandering the globe in search of new and exciting experiences. They pen the adventure travel blog eTramping – in the hope that it encourages you to do the same. Follow them on Instagram, Facebook, and Pinterest to see what they're getting up to each week.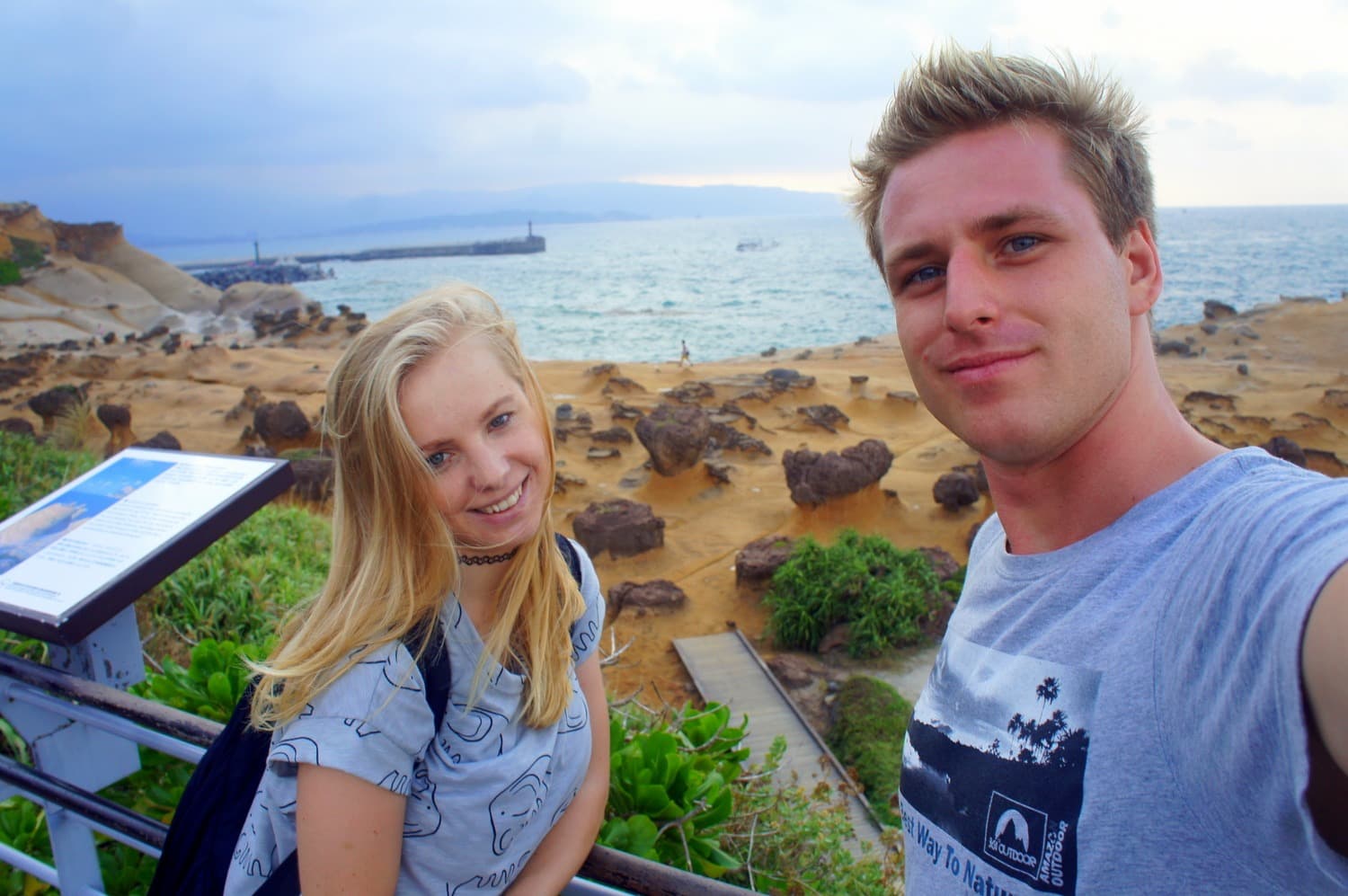 Further Things To Consider Before Any Adventure
Now you're all set and prepared to explore our big wide world, why not sort out everything else out all in one go? If necessary for your travel plans make sure you have brought proper travel insurance, protected your privacy by getting a secure VPN, compared all the top hotel booking sites to find just what you're after, reserved an unbeatable rental car price and - of course - booked the best flight deals!
Or maybe just forget it all and go for a last-minute cruise or effortless tour instead?
Many budget travelers (including me) indulge in worldwide airport lounge access, so we can experience luxury while still slumming it in economy. Naturally, we would never leave home without a more general travel guide since we couldn't possibly cover everything here!
Just add an adventurous attitude and plenty of smiles - they go a long way - and that about covers it all! Now go out, find your own path and don't forget to share your best inspiration stories with me on Facebook, Twitter, and Instagram...I'd love to hear from you!