A boutique family run hotel, H177 Hotel Campeche in Mexico offered everything you could want for the perfect stay in Mexico's UNESCO listed rainbow city: location, comfortability, great service and a stellar view over the city.
And perfect compliment to the relaxed and tranquil Campeche which is best enjoyed slowing – H177 Hotel was one of my favorite hotel stays in my 2.5 months through Mexico (and yes you too can learn how to travel afford to travel every month).
Read on for a full review and to find out more about what makes this beautiful accommodation so unique!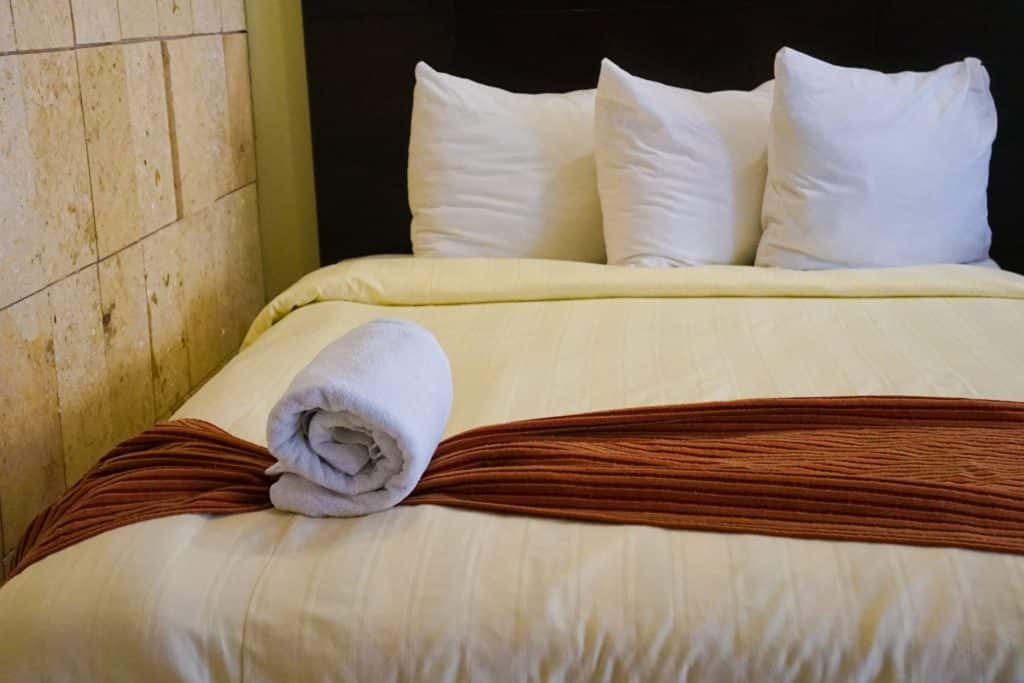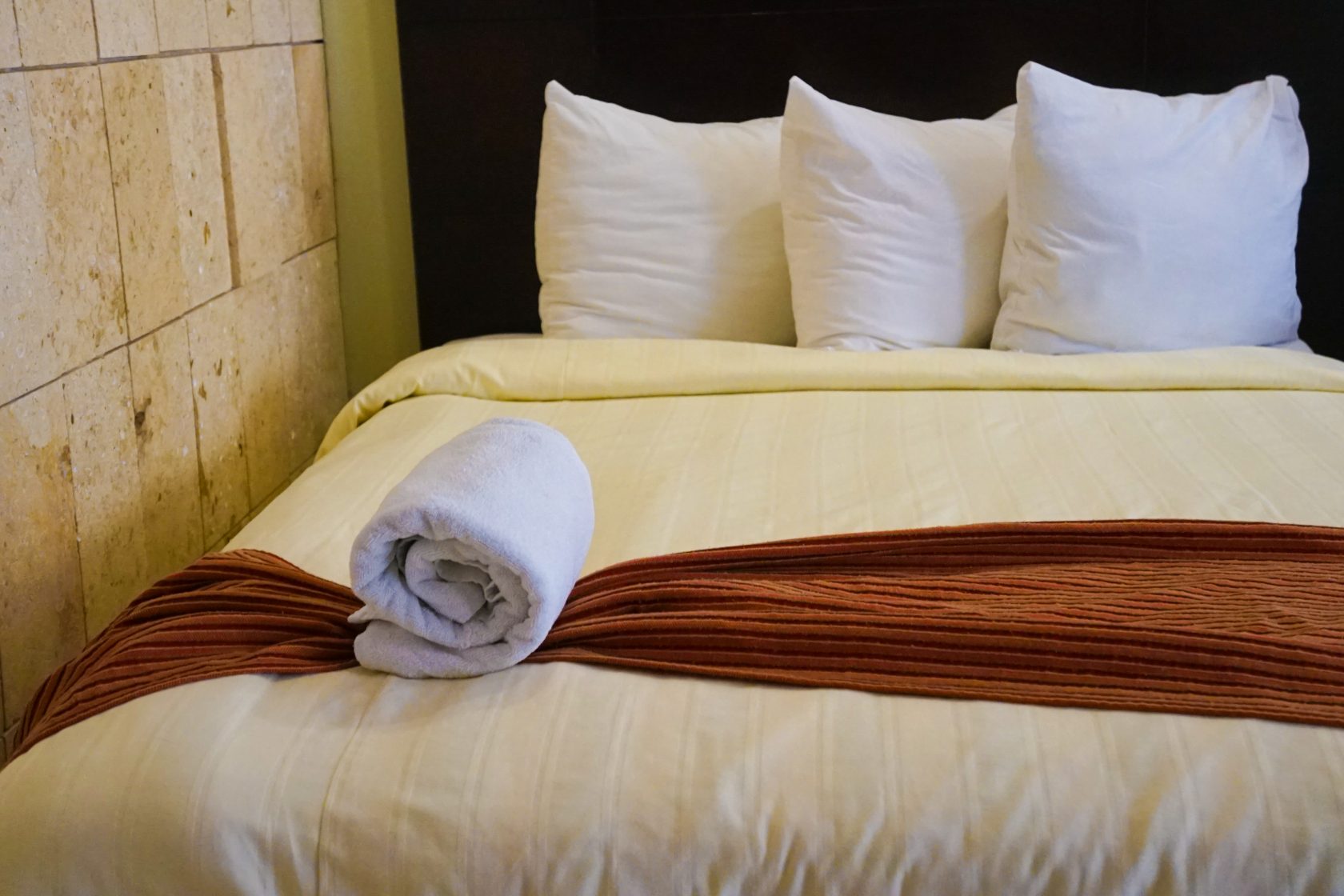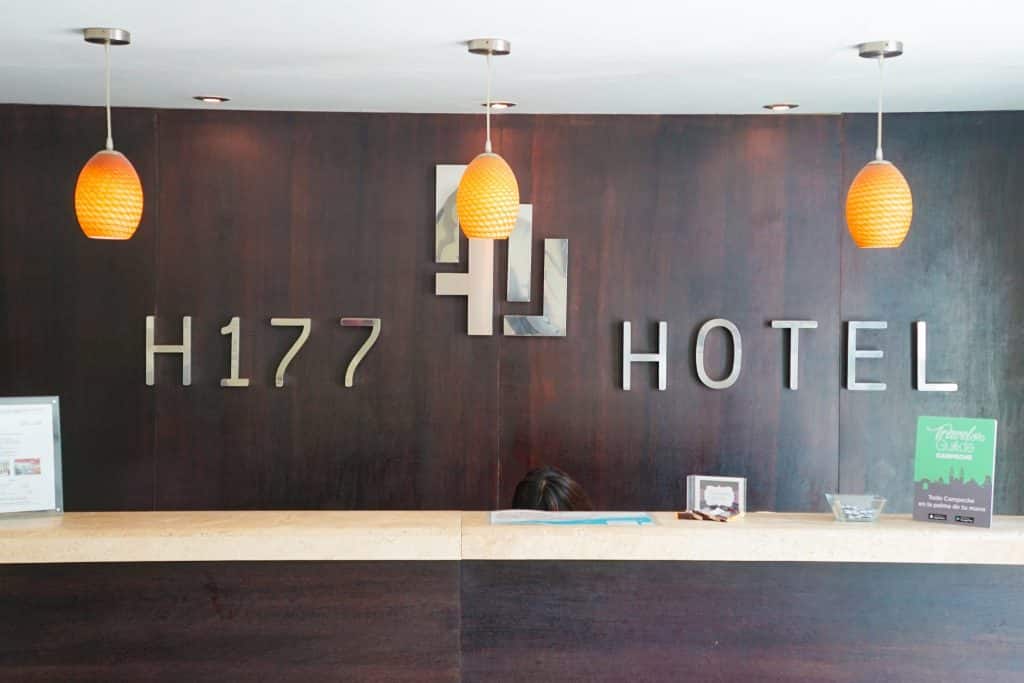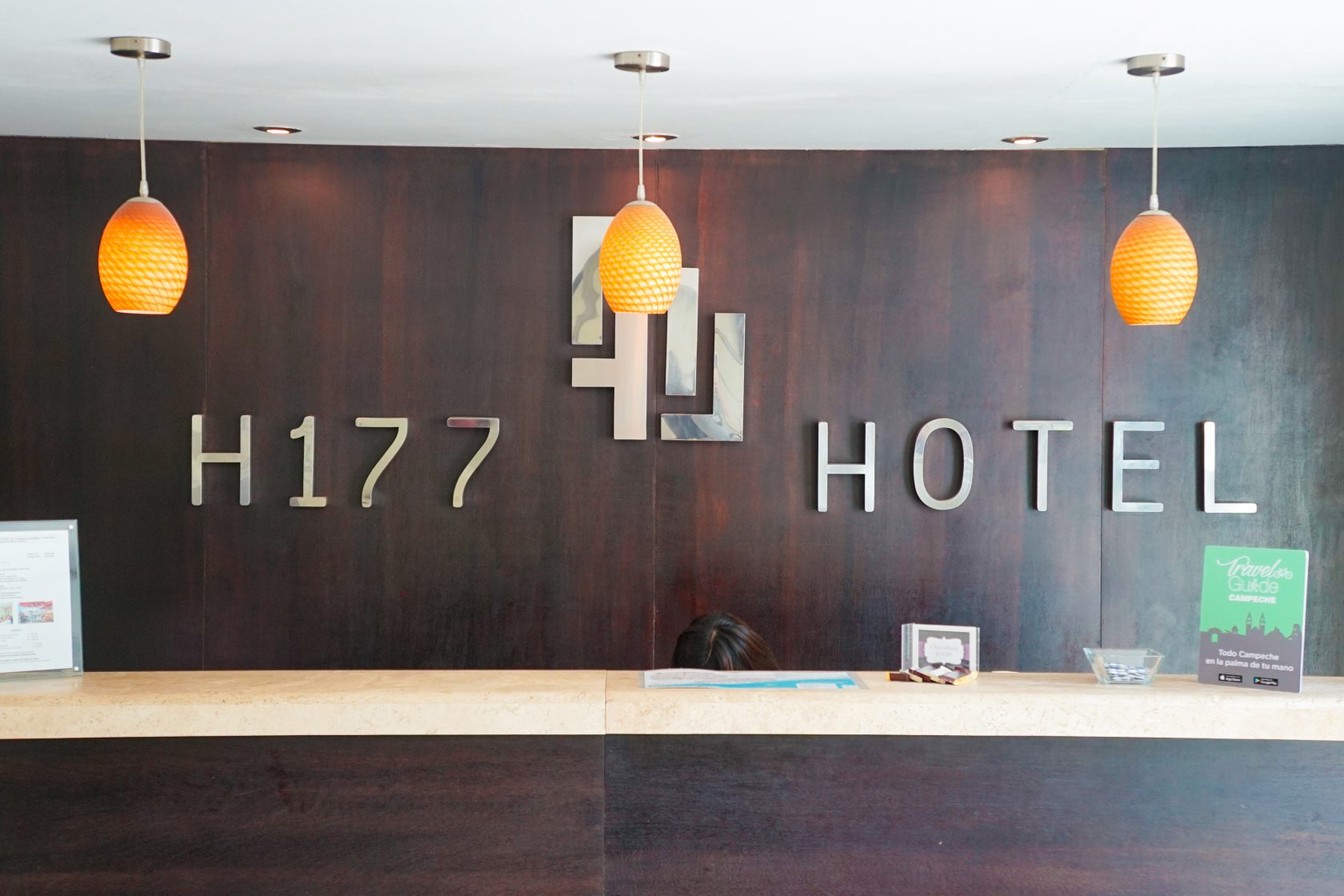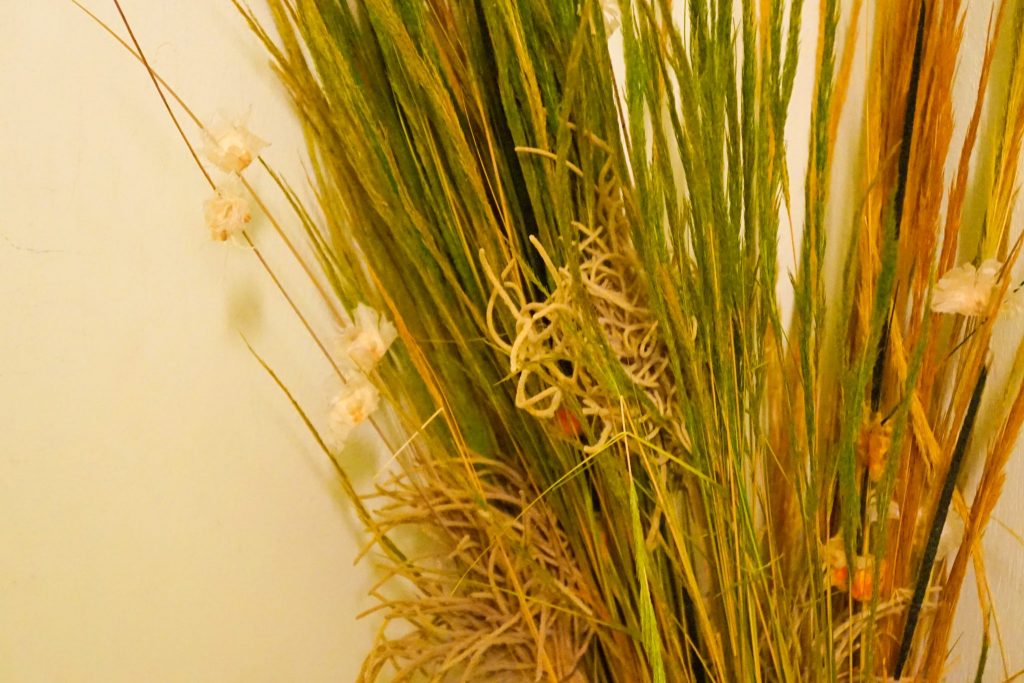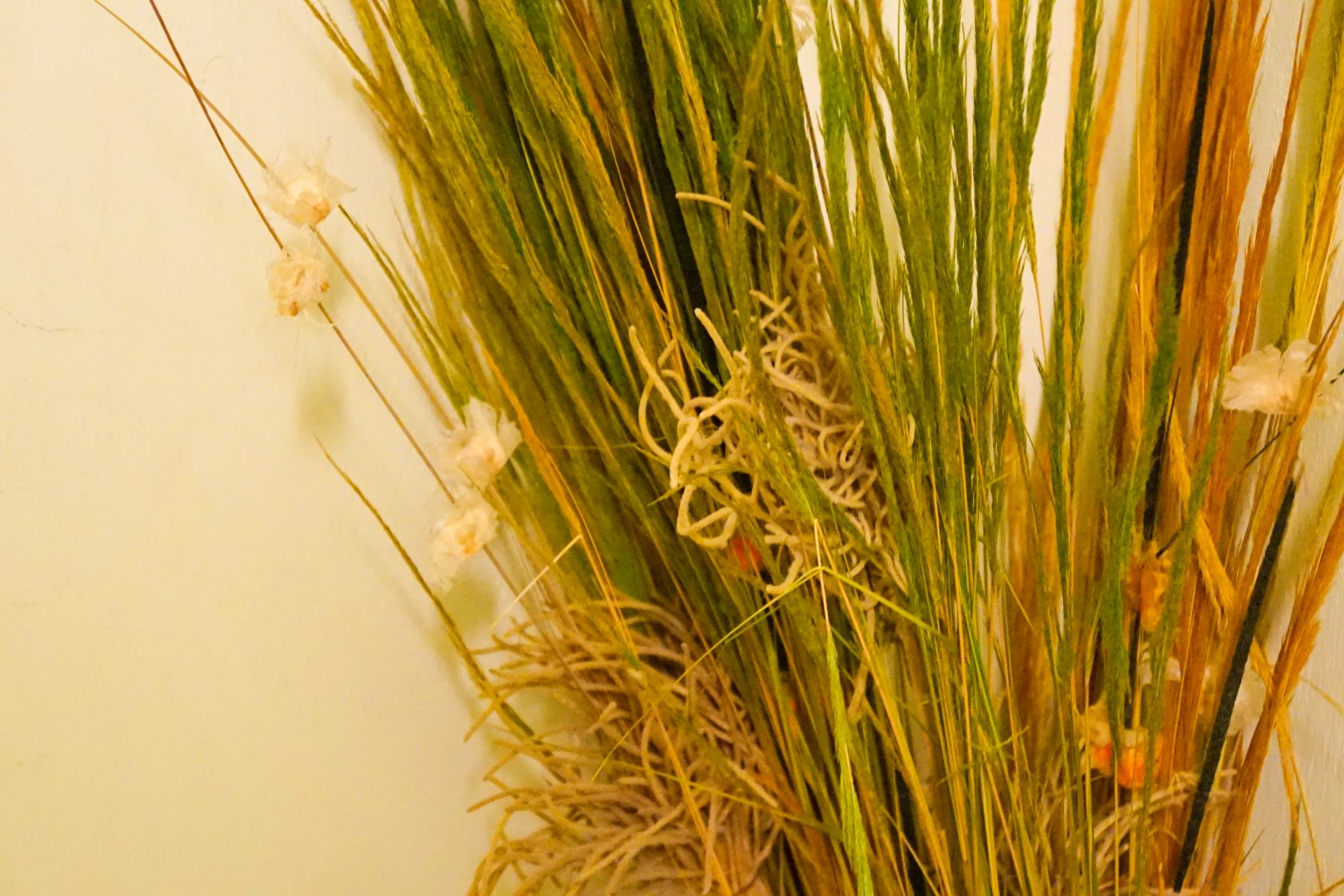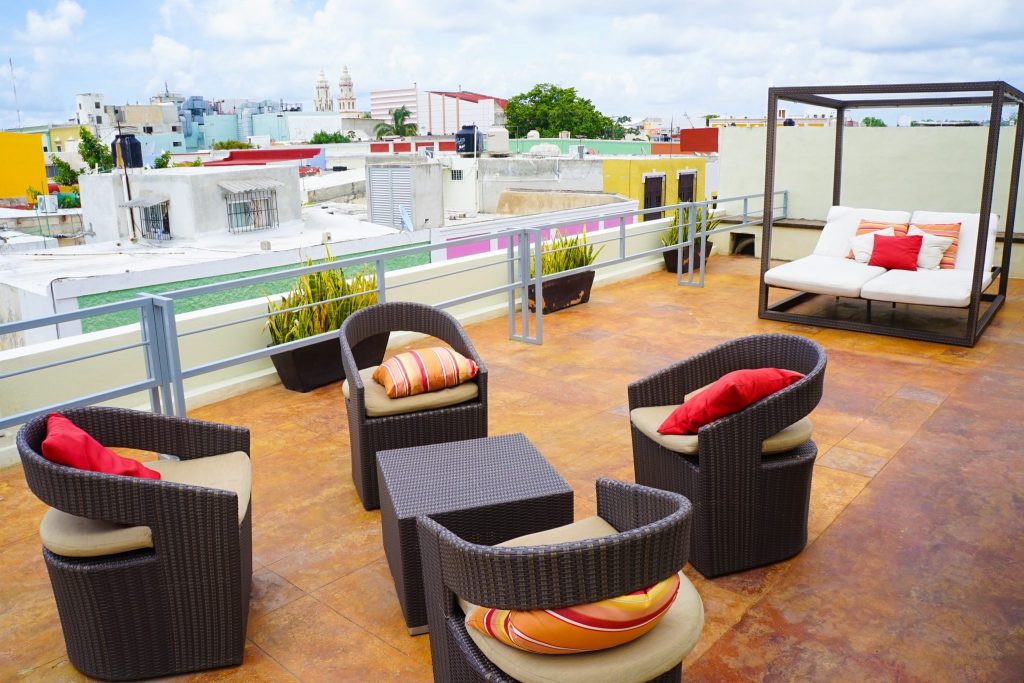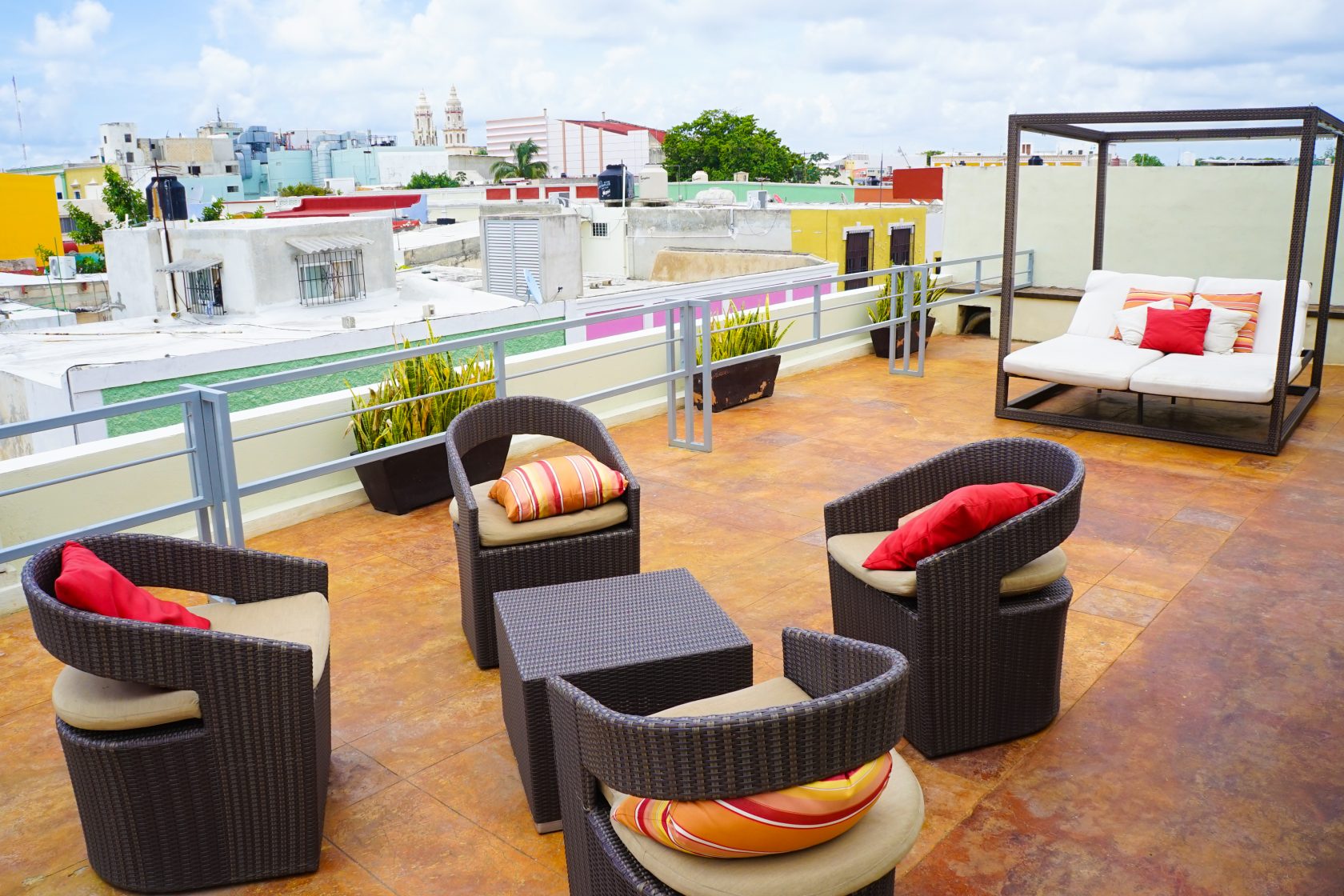 H177 Hotel Campeche Mexico: It's The Little Things That Count! 🤩
Housed in an original colonial villa, this family behind H177 has loving resorted this heritage building keeping the traditional elements and innovating where possible.
Previously used as an office space, it has now been transformed into a spacious hotel, with visually arresting modern elements, a plunge pool complete with waterfall, high ceilings, and an enviable roof-top zone to relax.
In the lobby, there is a 24/7 reception and a spacious seating area to host impromptu meetings or just for a change of scenery from the rooms, pool or terrace.
Staying a heritage building adds a lot to the experience of Campeche, amongst the thousands of Patel colored colonial manors you know lies yours and instead of wondering what is beyond those closed doors – you actually get to sleep in them!!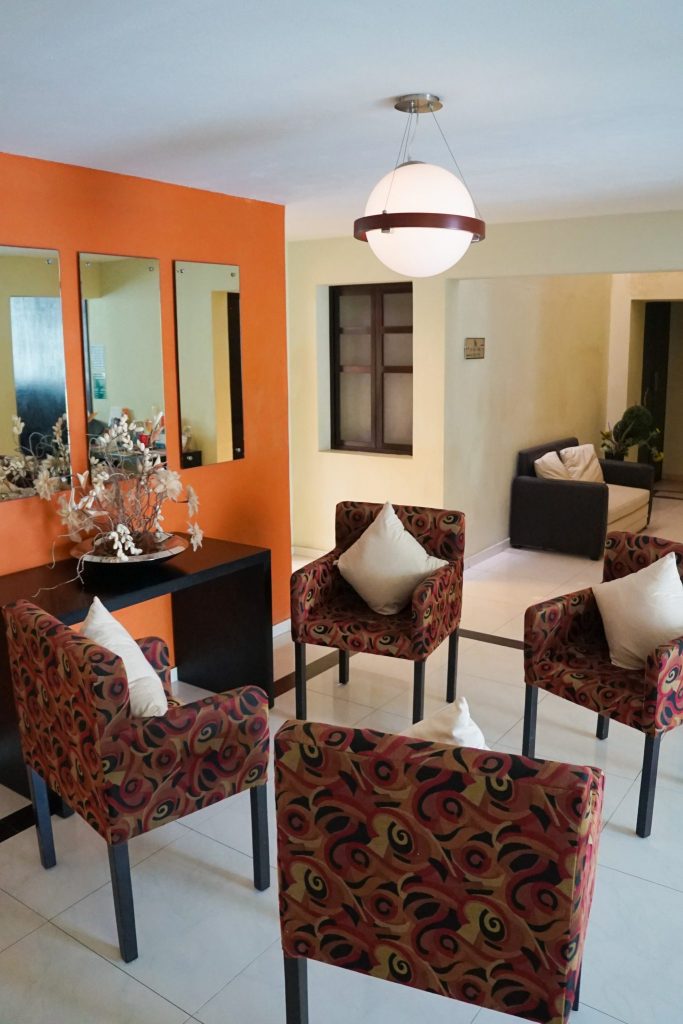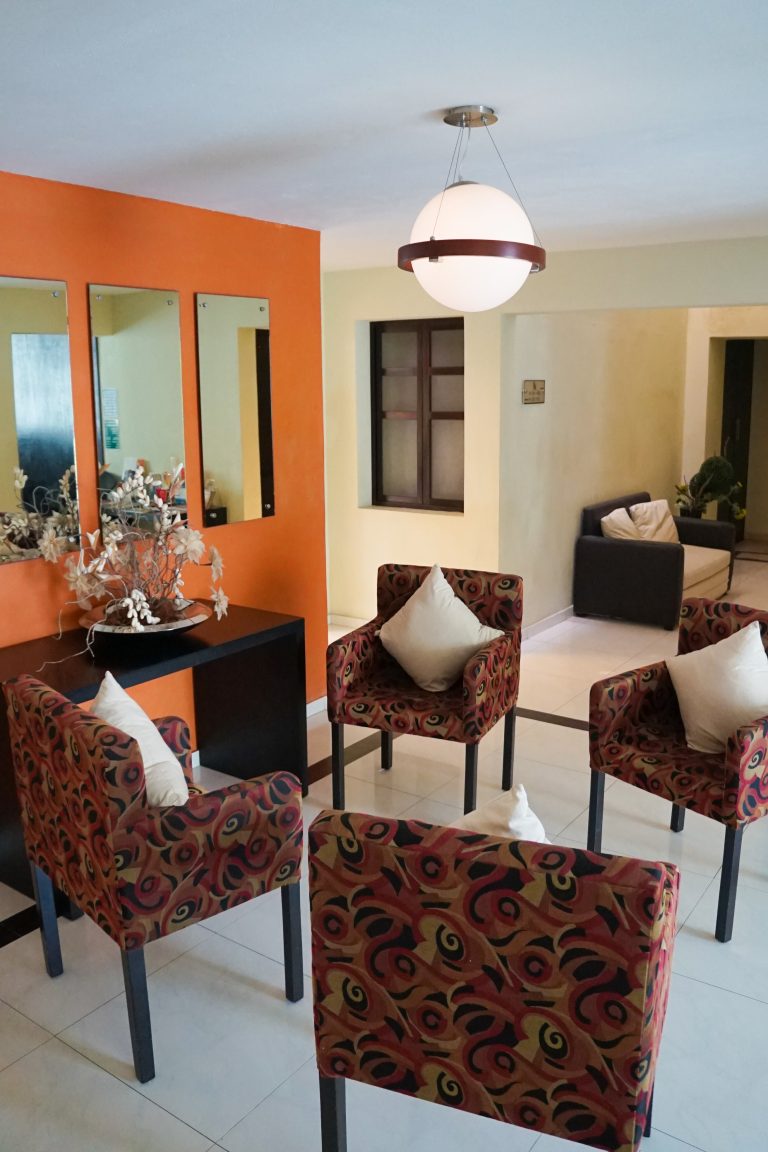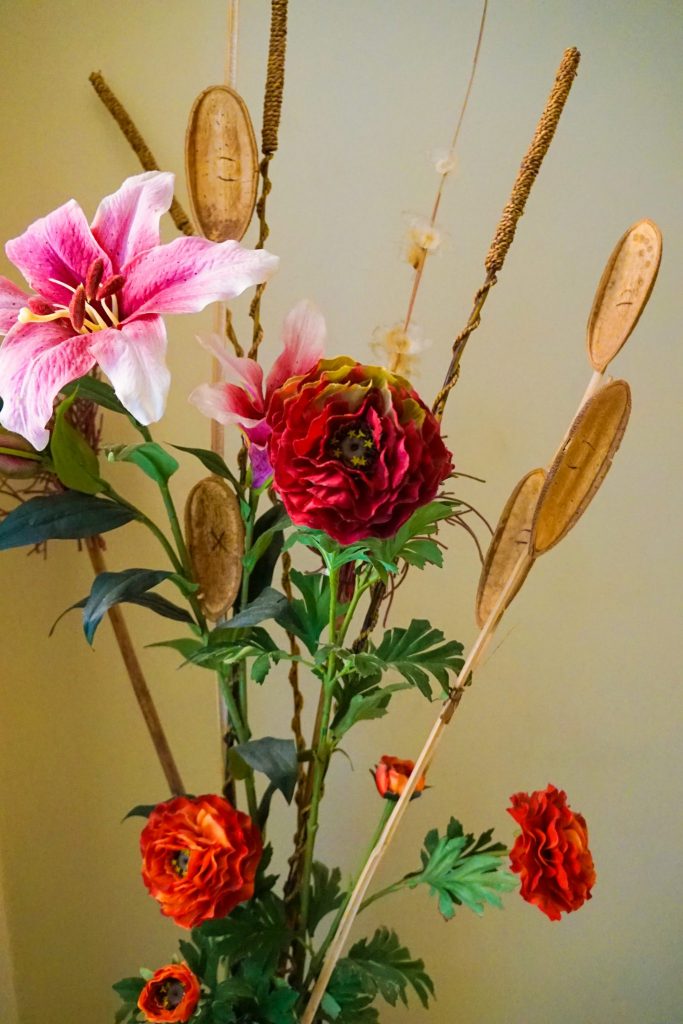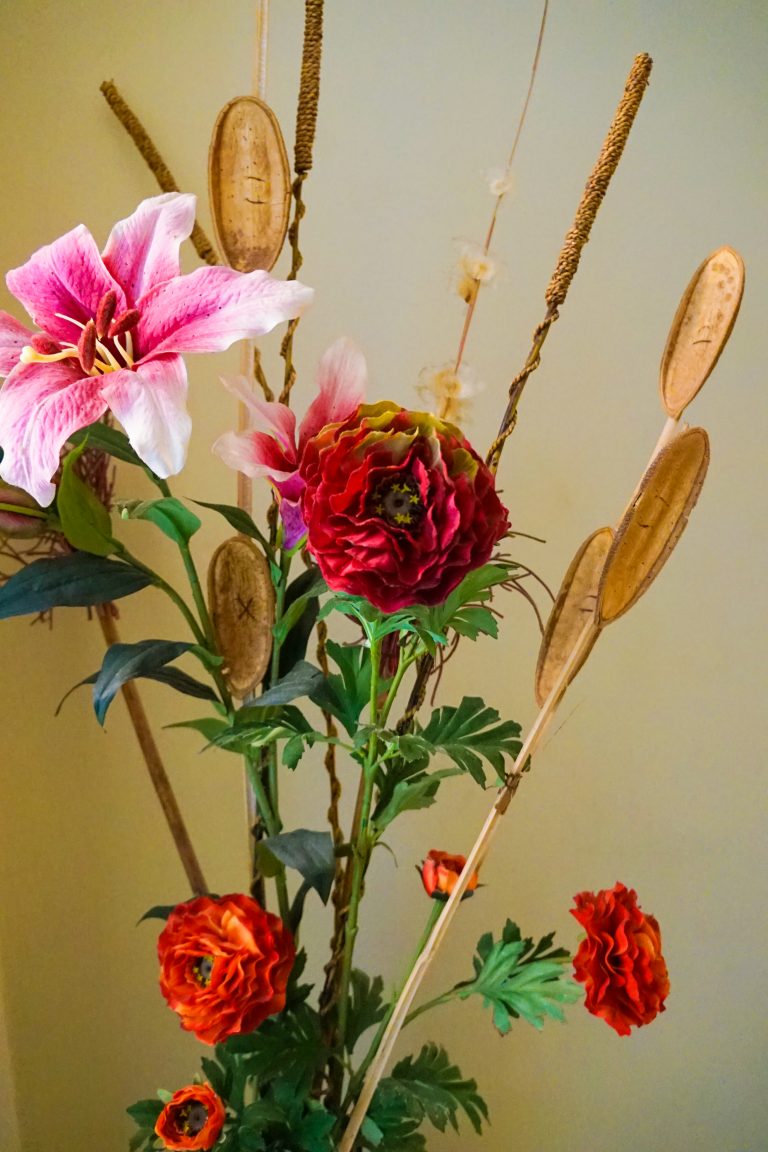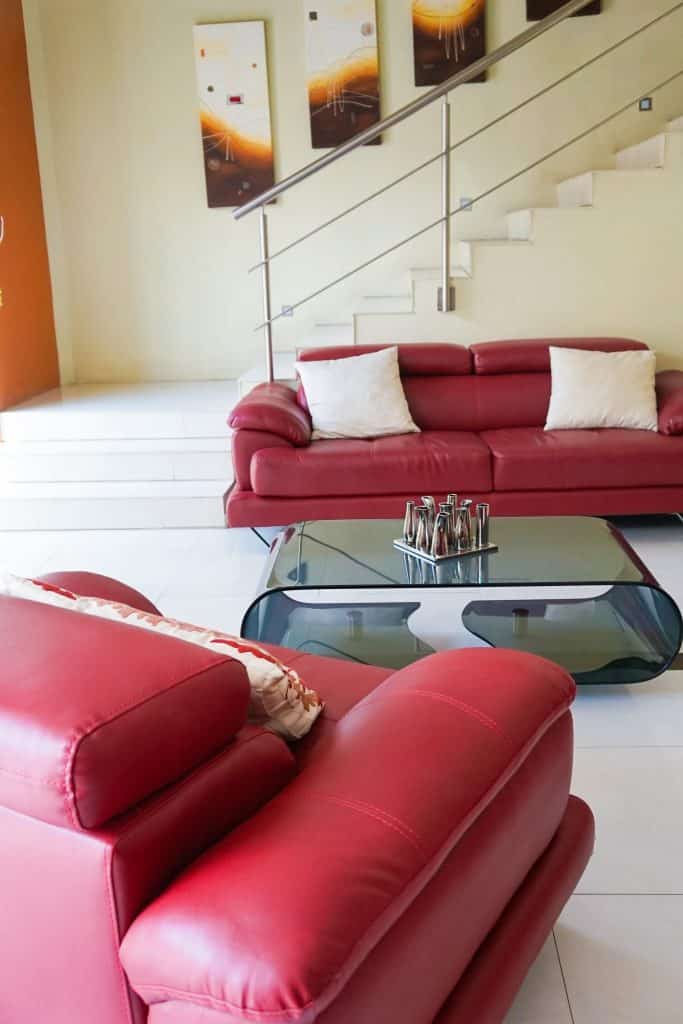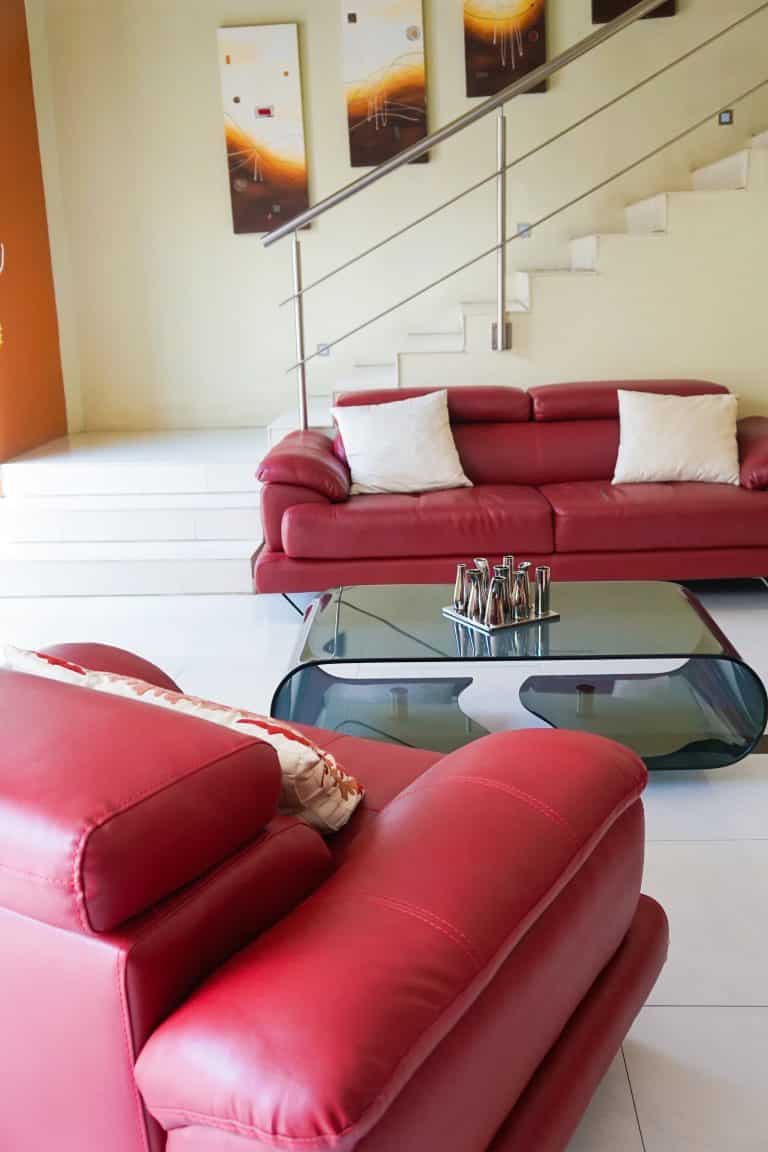 The location of H177 Hotel is also one of its greatest assets – only one block from the main dining street/precinct but set far enough back to enjoy a quiet stay and to see a splash of the local life which still – incredibly – plays out within the fortified walls of Campeche.
This is one of the main highlights here as comparable colonial cities such as Cartagena are often so unaffordable and renovated that local life is driven out, but Campeche maintains, for now, a nice balance between local life and small-scale tourism which for now works perfectly in harmony.
H177s desirable location in the central city – as opposed to the gaudy modern accommodation blocks built out of a town – also means you can be anywhere in the city within a few minutes, and just as importantly return quickly if the heat of the day becomes too much and you just want to relax in the shade.
I recommend a mojito or cold coffee on the rooftop, under an umbrella where you can take in the views and capture the sea breeze that blows over the buildings. Or bring back some of the delicious fast food in Mexico and enjoy with a glamorous view…Pure perfection!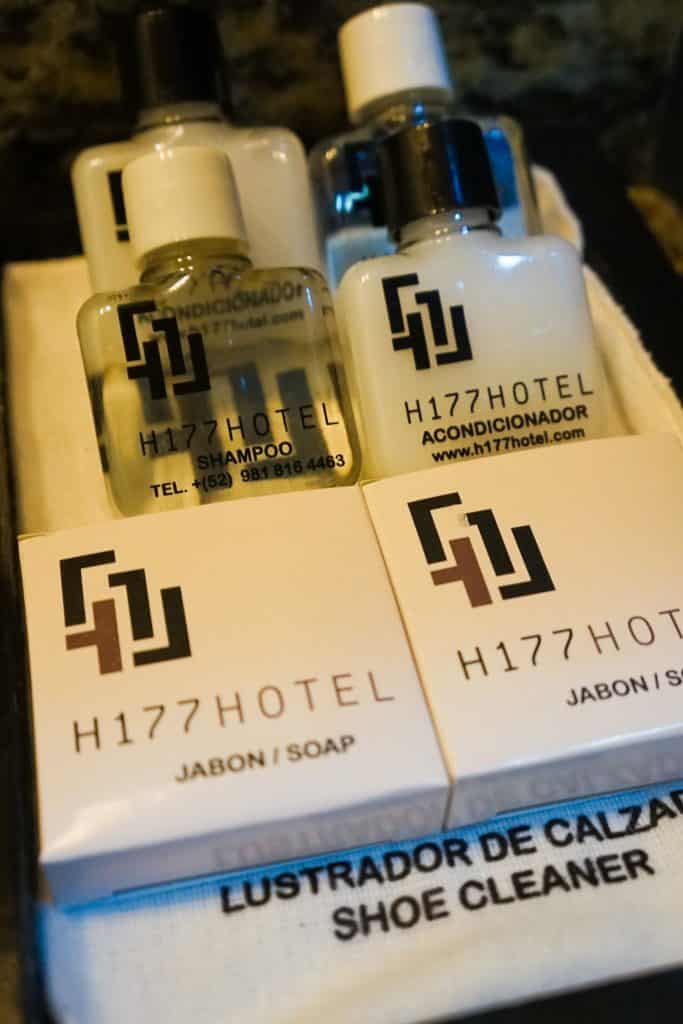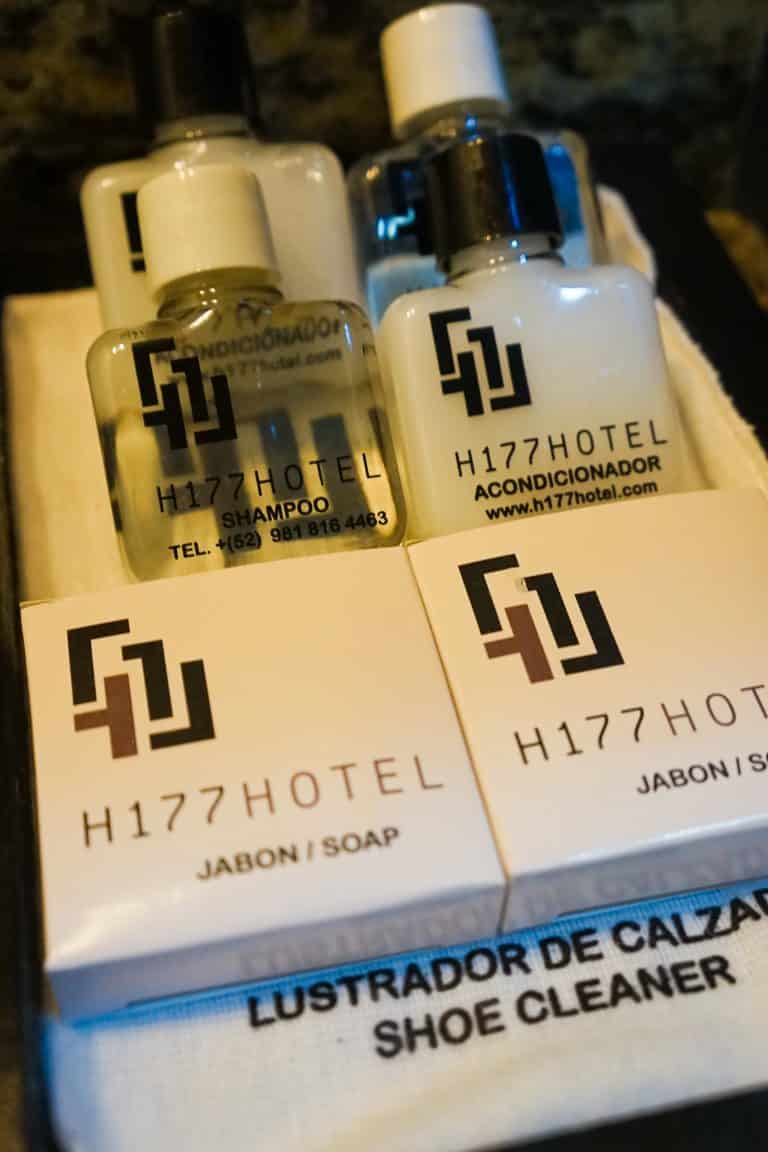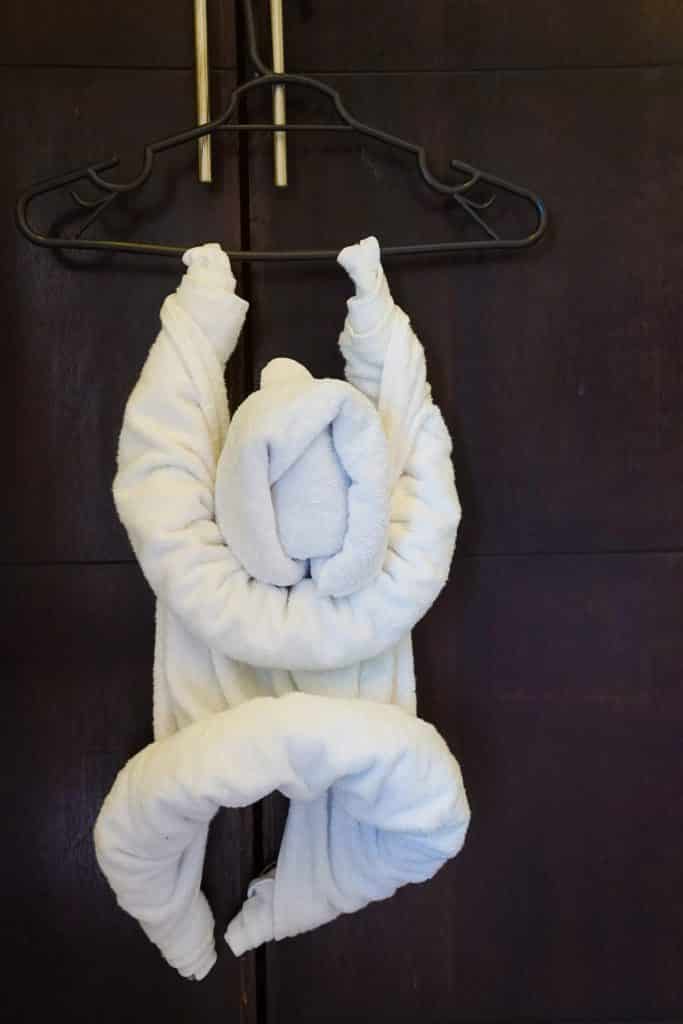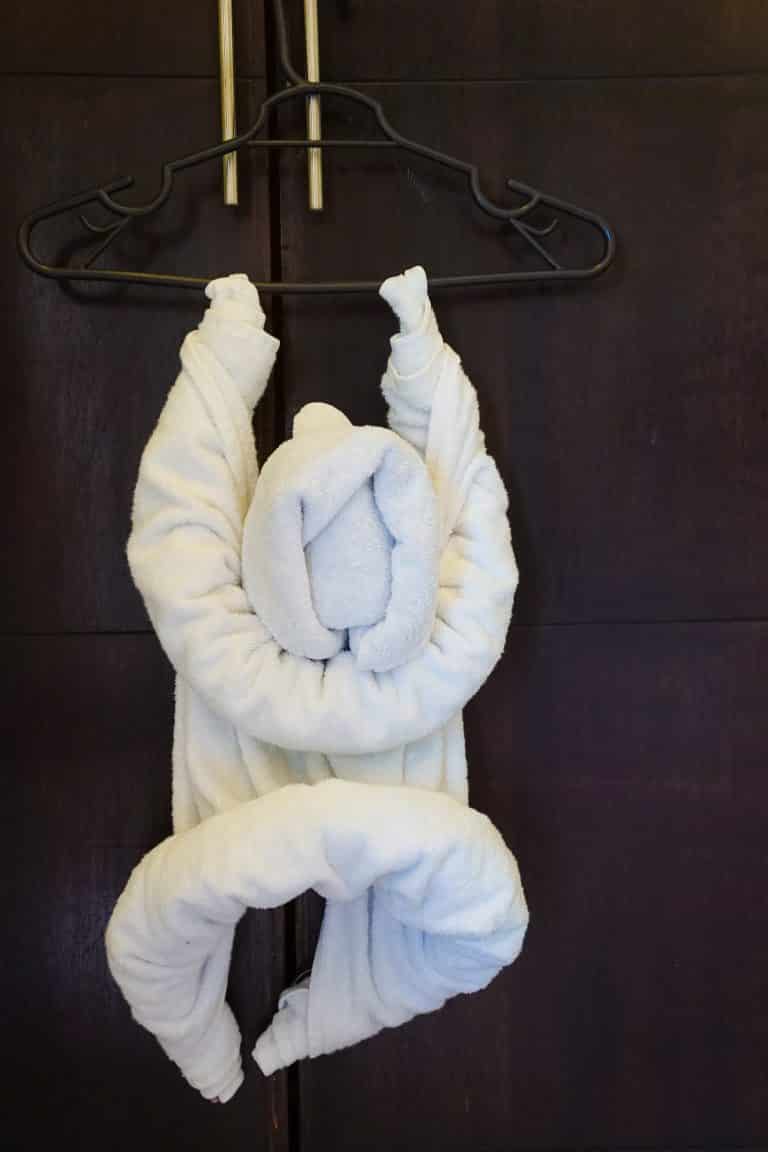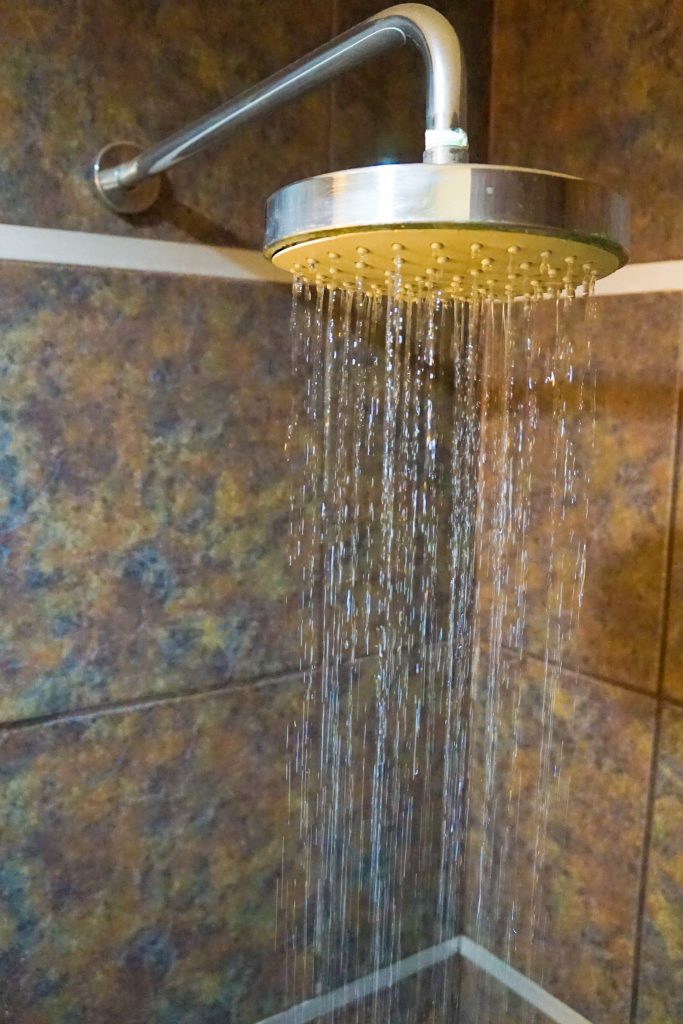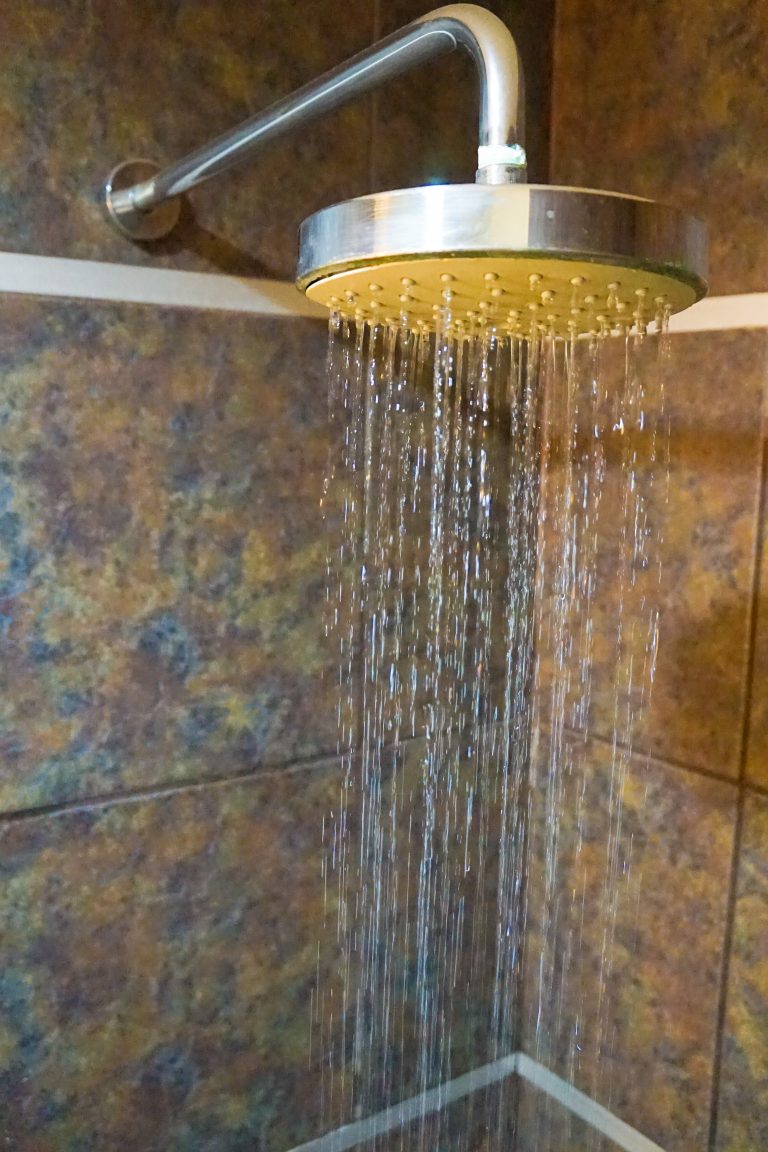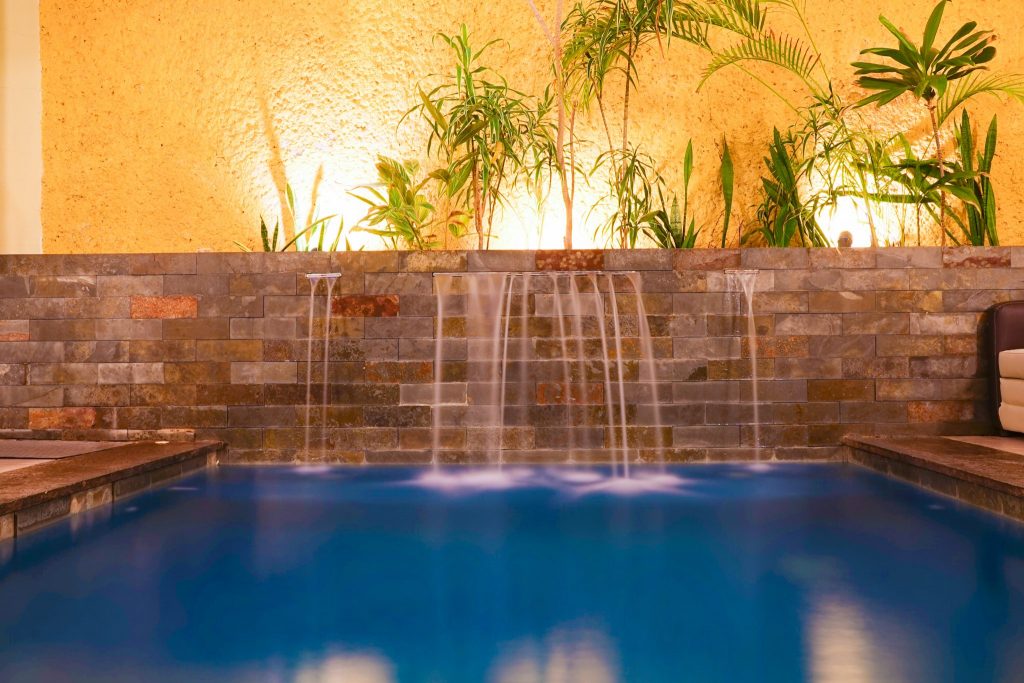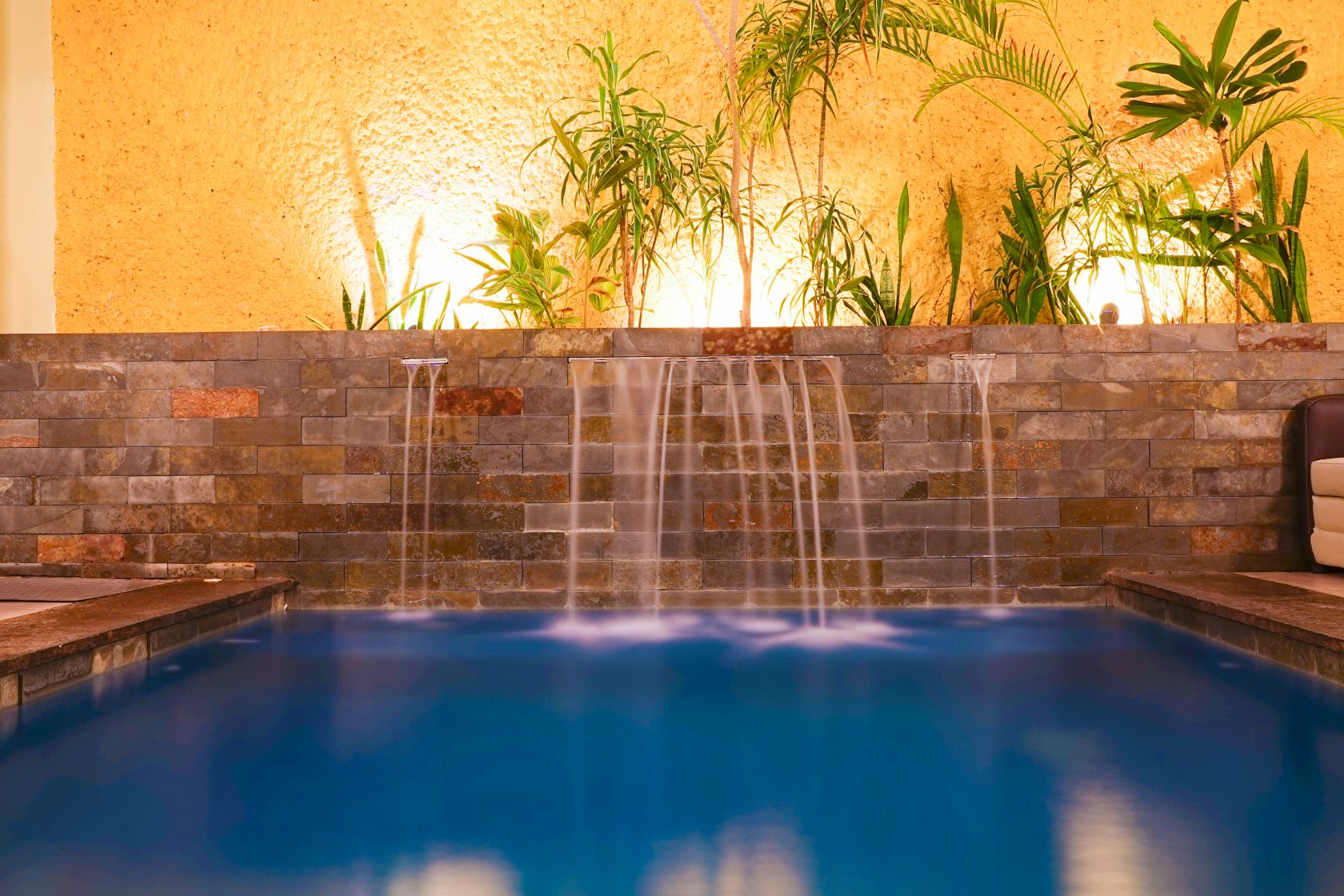 Back inside the hotel, there are 23 individual rooms spread over 3 levels which a mix of configurations: perfect for family, couples or friend travel with Mexico (and of course solo travel as I was!).
All rooms have air-conditioning, high-pressure showers with hot water, new, comfortable beds, plus bathroom amenities, fast wifi, daily house-keeping and my personal favorite – towel art!
I mean I bet you have never had an elephant waiting on your bed at a hotel before! If you are looking for an extra special stay you should also consider splashing out for one of the two deluxe suits located on the top floor – with plenty of extra space and the terrace on your doorstep, it's hard to imagine a better view to wake up to every morning!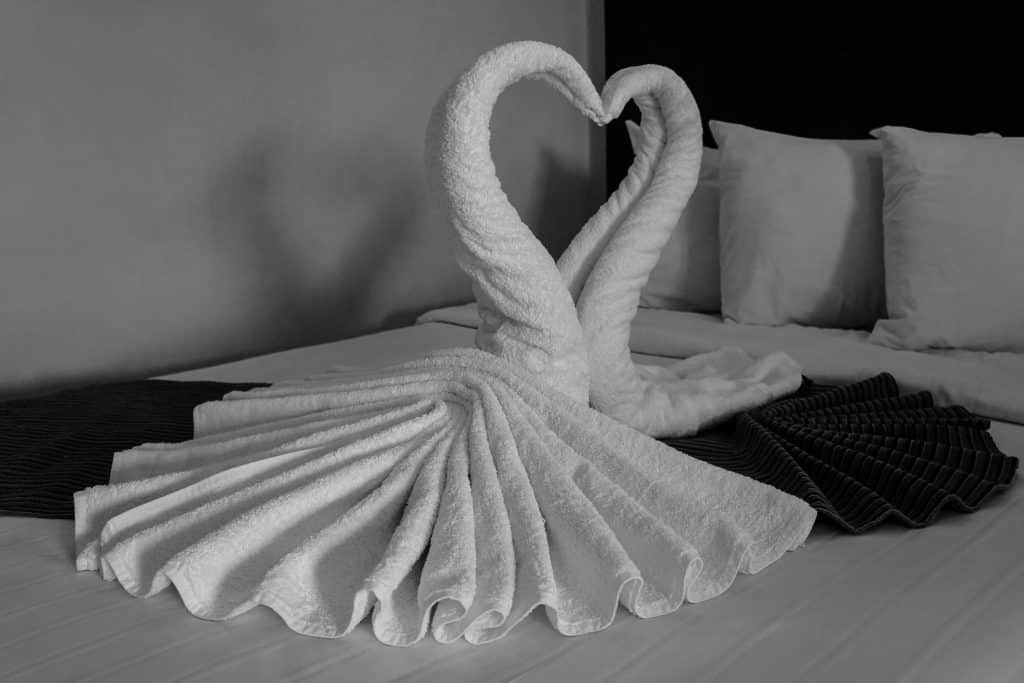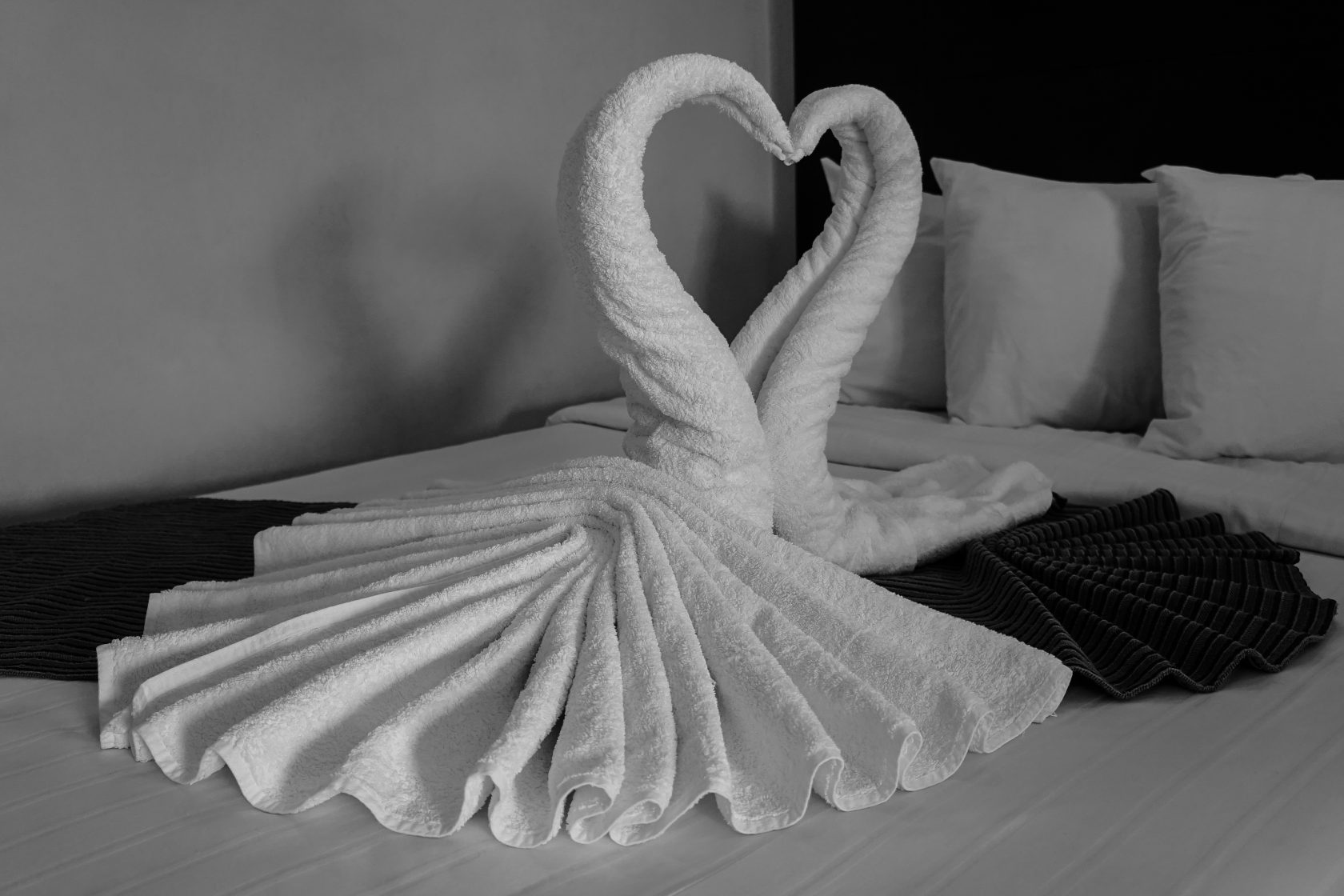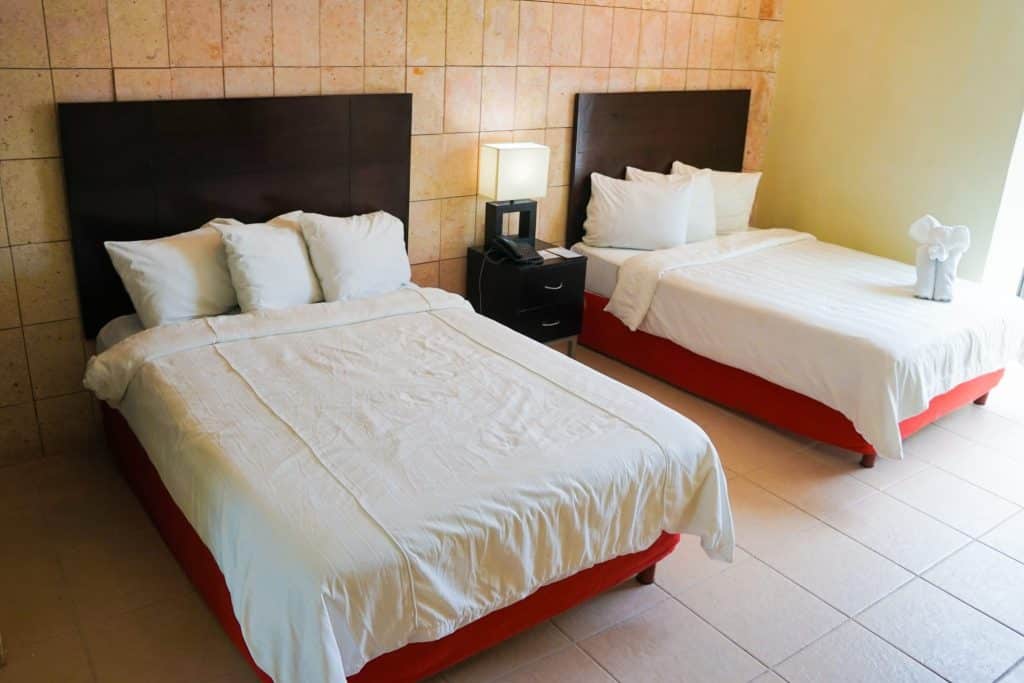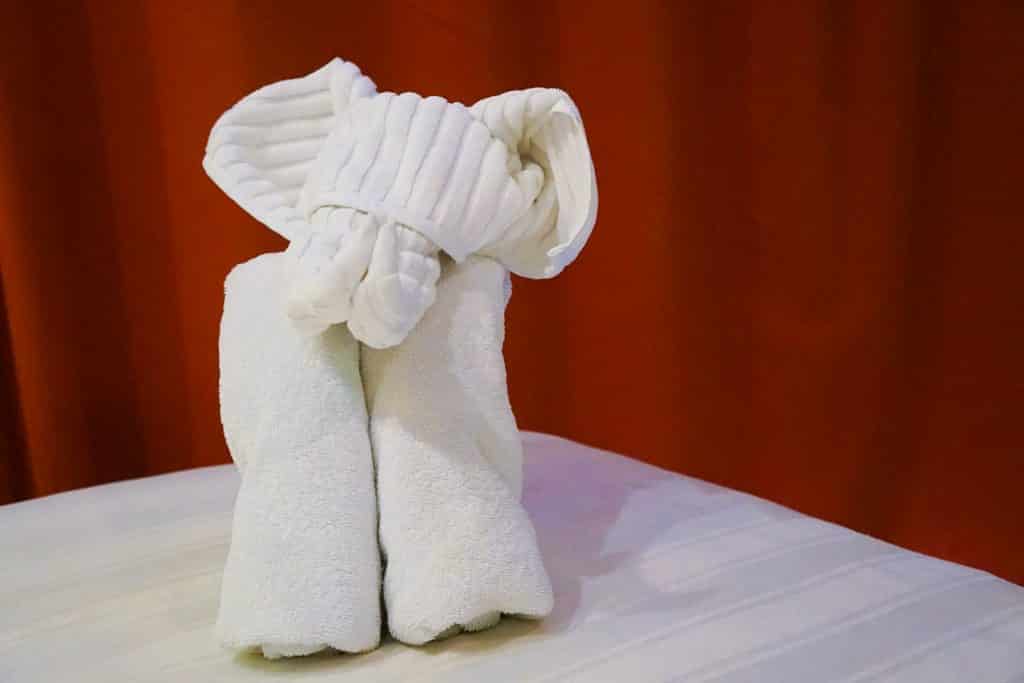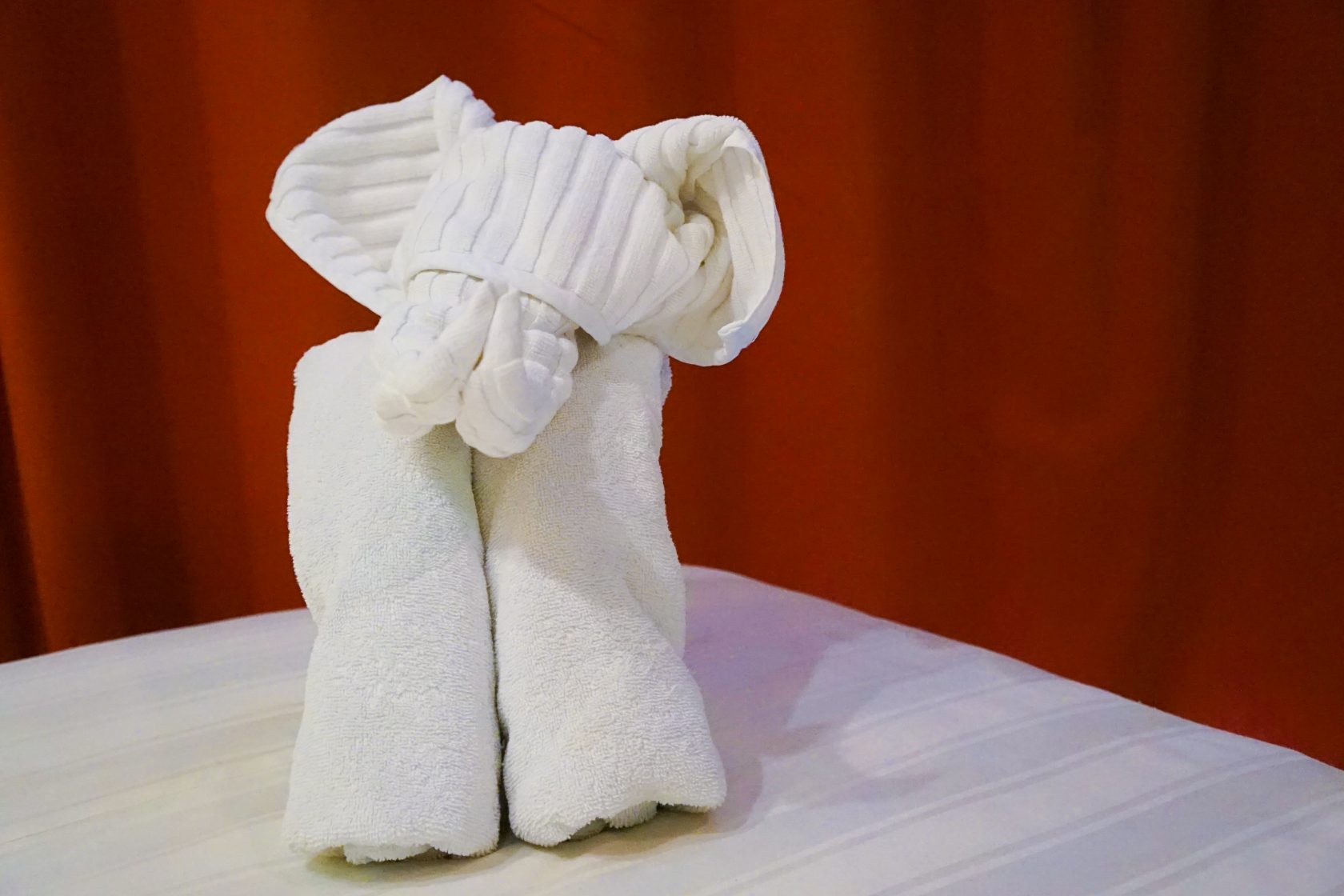 Being a family run boutique hotel in Campeche it's the small things that really make this hotel shine out – like the staff at the front desk remembering your name as you walk in, or one in particular – Oscar – who is probably the best source of Campeche travel information. Seriously he knew everything, from the best place to eat the traditional food of Campeche, to taxi prices, museum and show times.
He often had extra information that you couldn't find anywhere else and discounts or free drink offers at the best restaurants in Campeche. Speaking of which – you must have the breakfast at H177 Hotel at least once.
Ordered from the best cafe in Campeche, for the price you can enjoy it on the terrace, lovingly presented and with the stunning view out over the churches and pastel-colored buildings. And of course, it was fantastic.
As I said – it's the little details on which the hotel shines!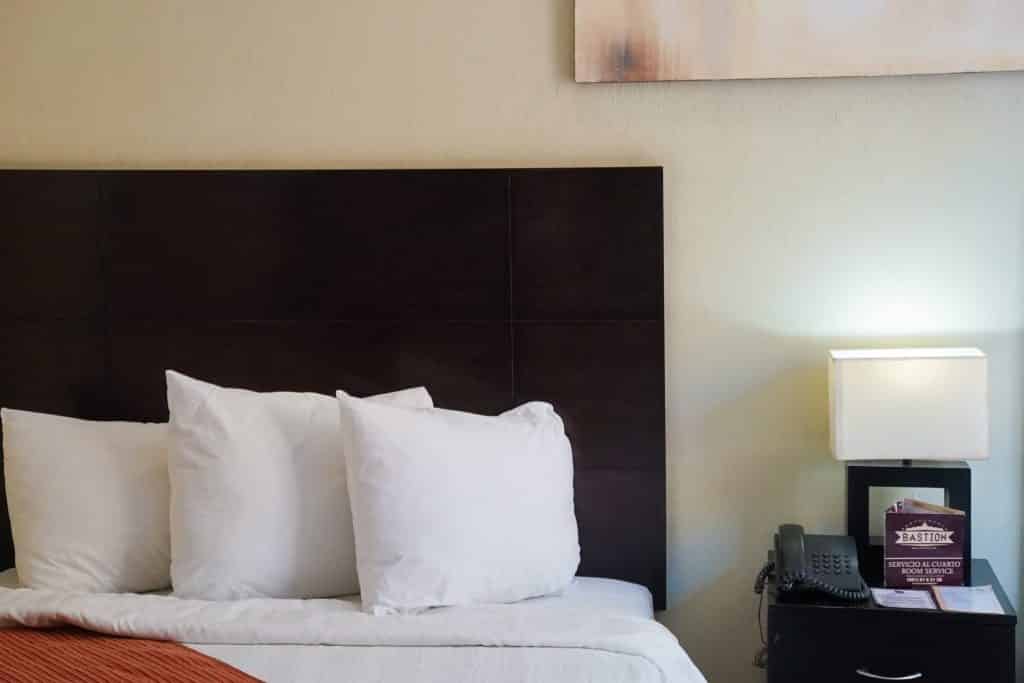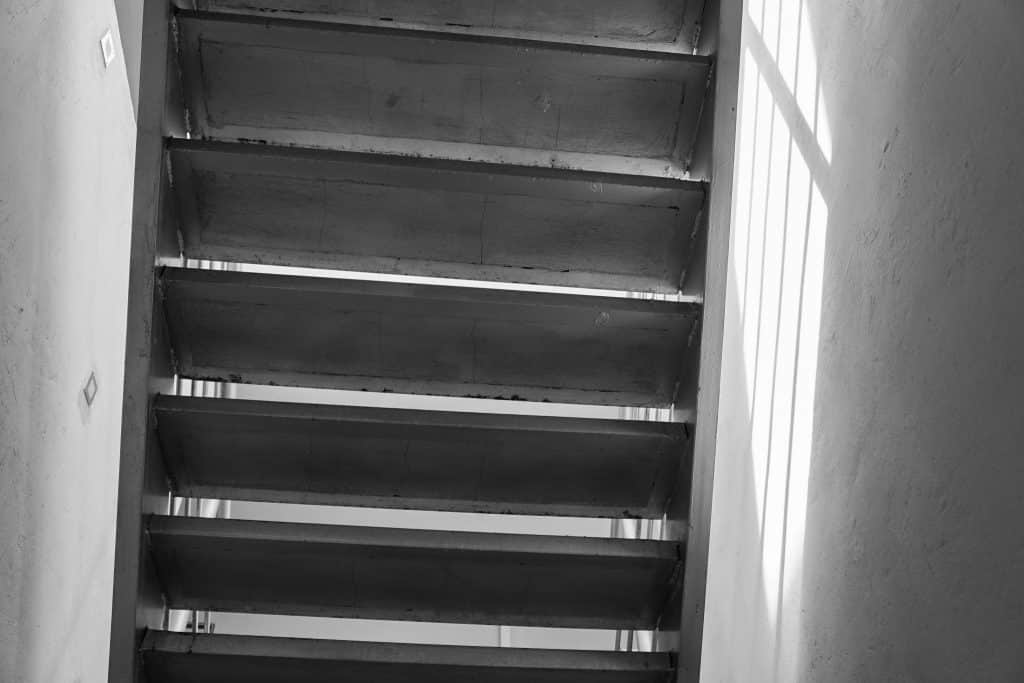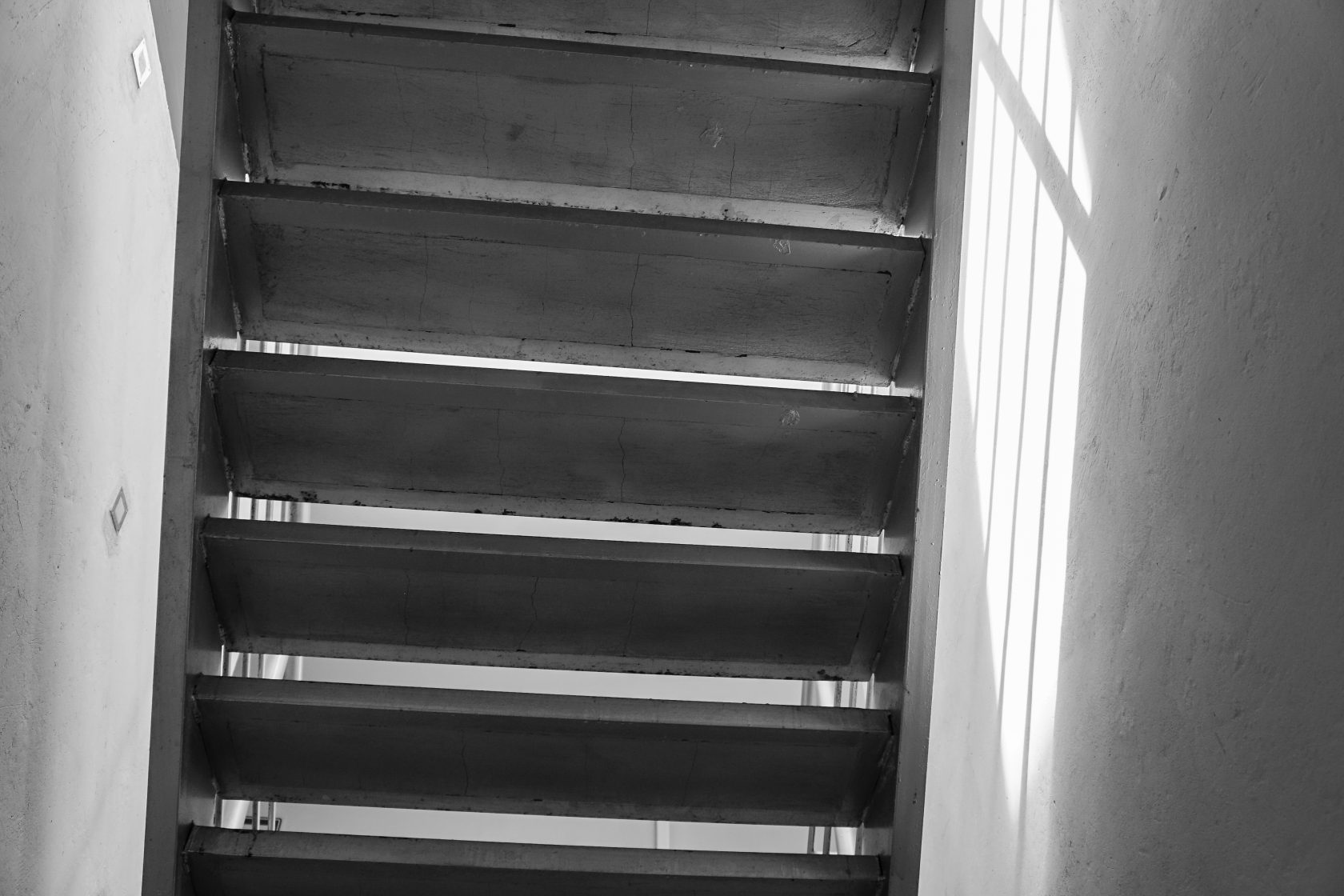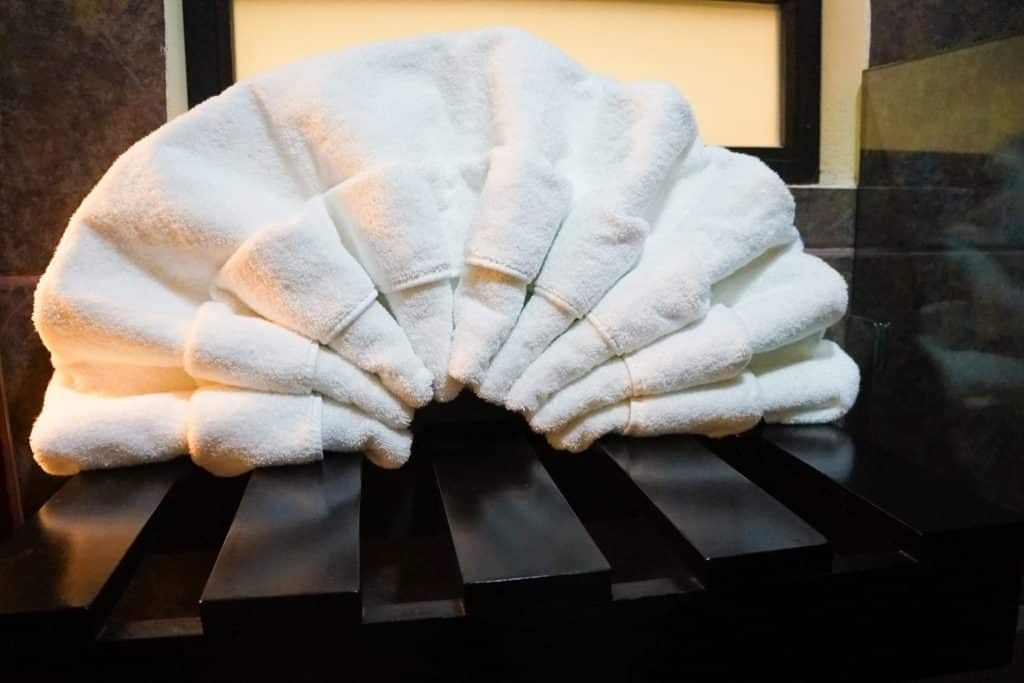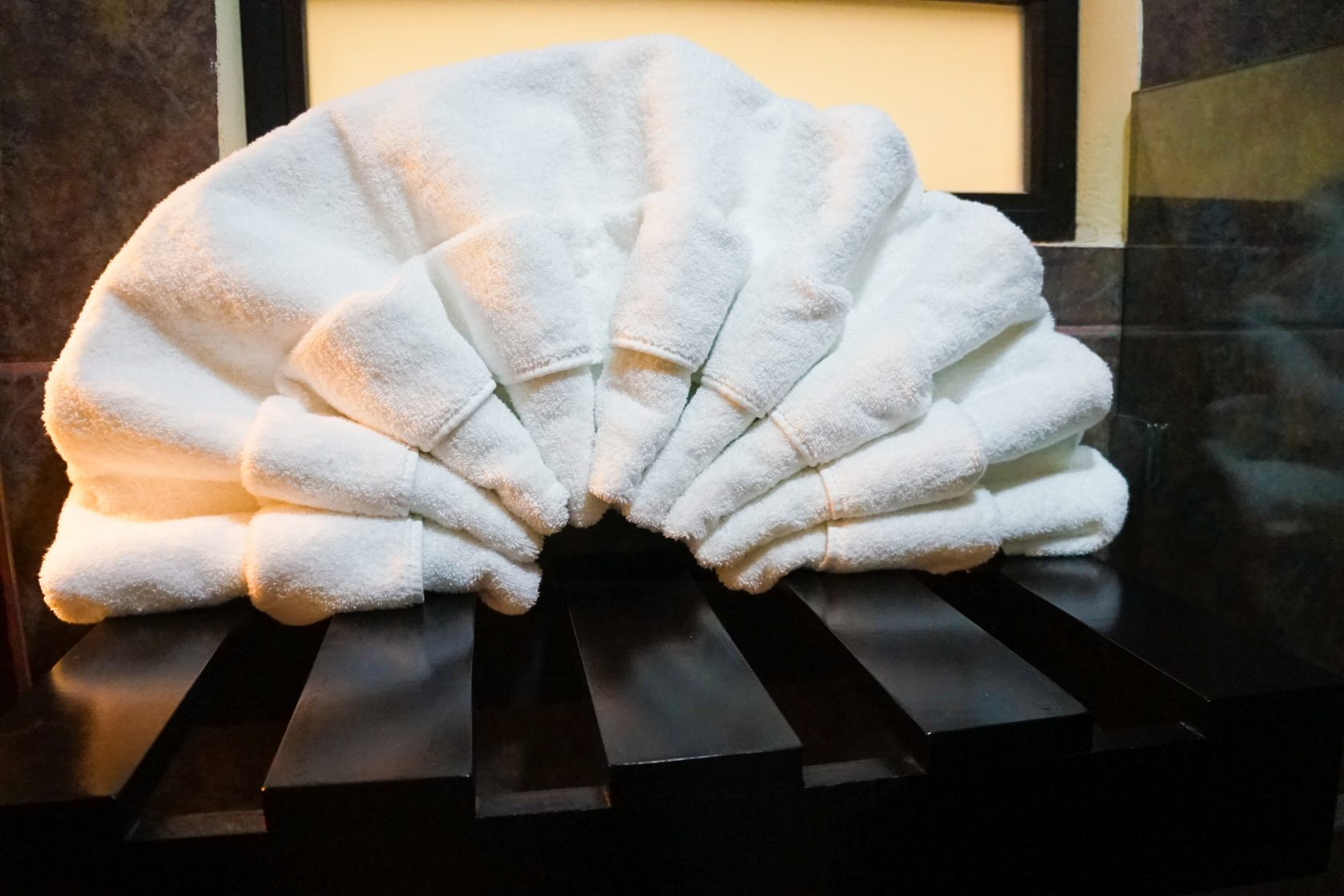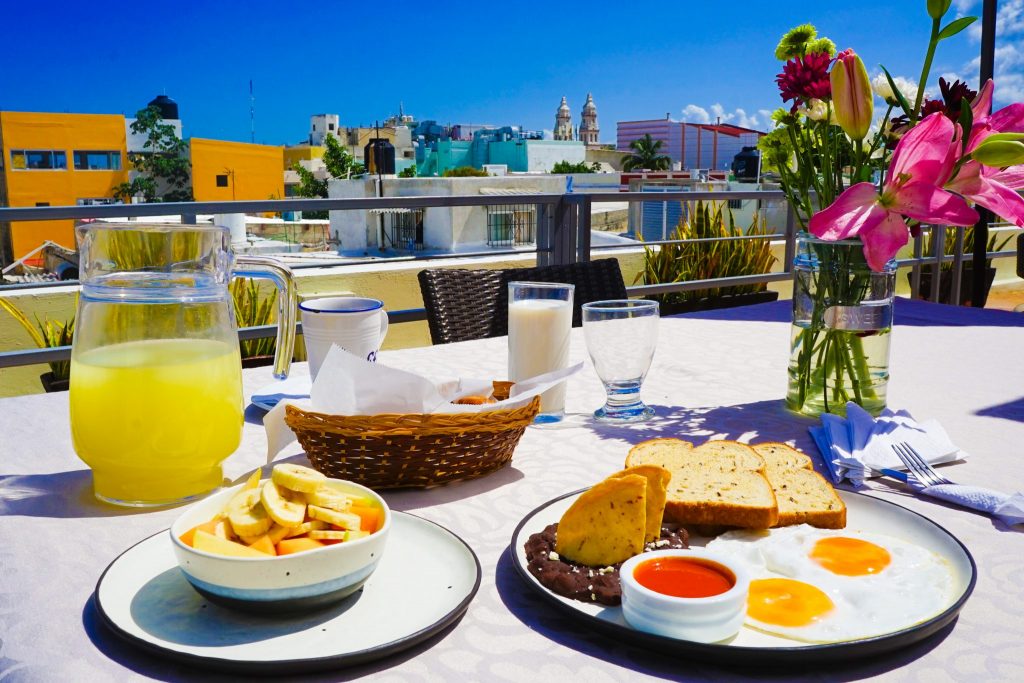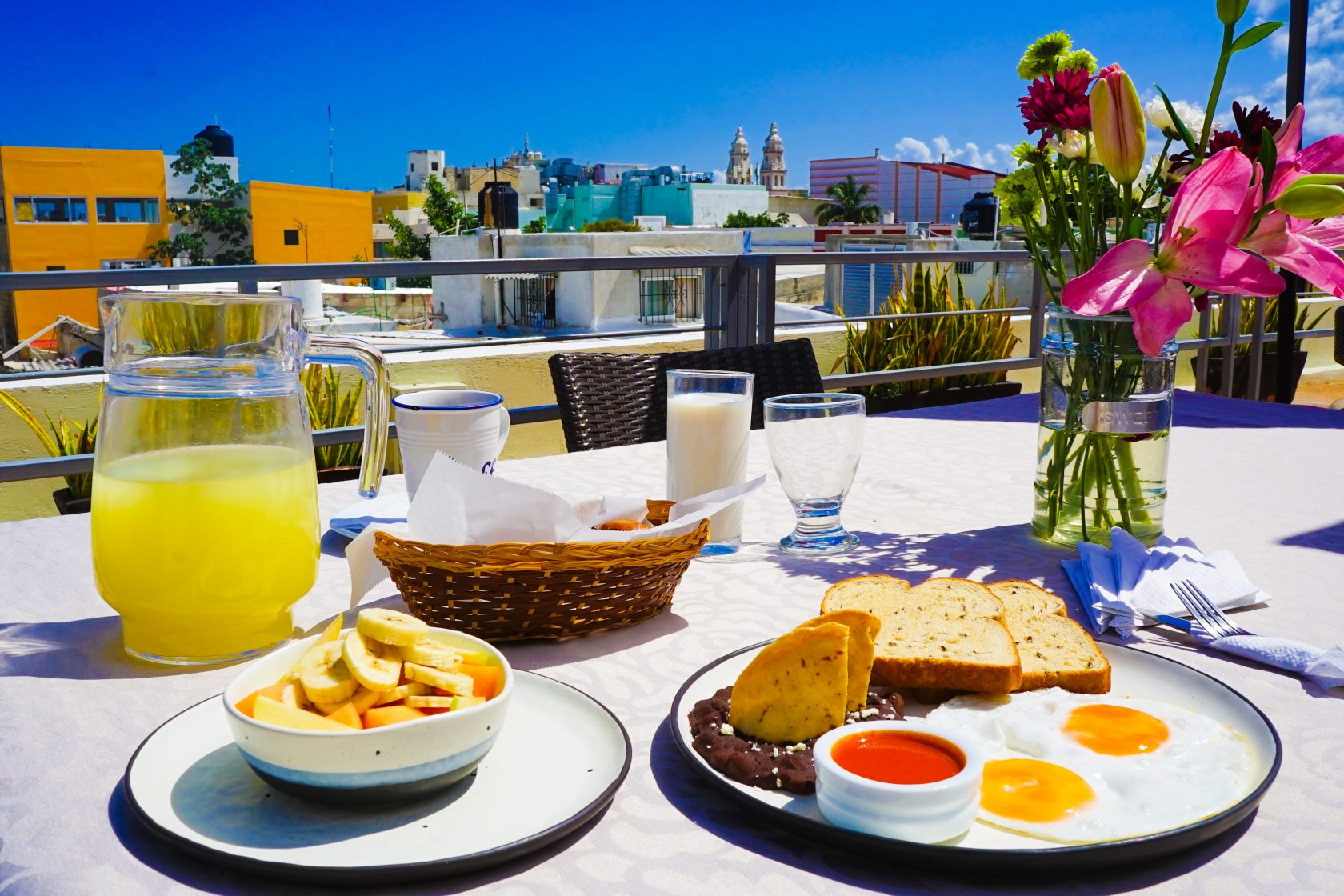 Campeche, the UNESCO listed colonial city of Mexico, offers plenty more to tempt you to stay longer and I recommend a stay of at least three nights to take it all in – and allow sufficient time to relax in the cities many fine cafes and museums.
I have put together a comprehensive list of things to do in Campeche here – but do not miss the Pirate Show at night, the local cuisine, the beautiful churches and a stroll on the famed city wall.
Further afield you also have untouristy Mayan Ruins and forts meant to keep the pirates at bay who for centuries threatened this rainbow city! Read my companion article here for the 11 Reasons Why You Have To Go To Campeche: Mexico's Rainbow City!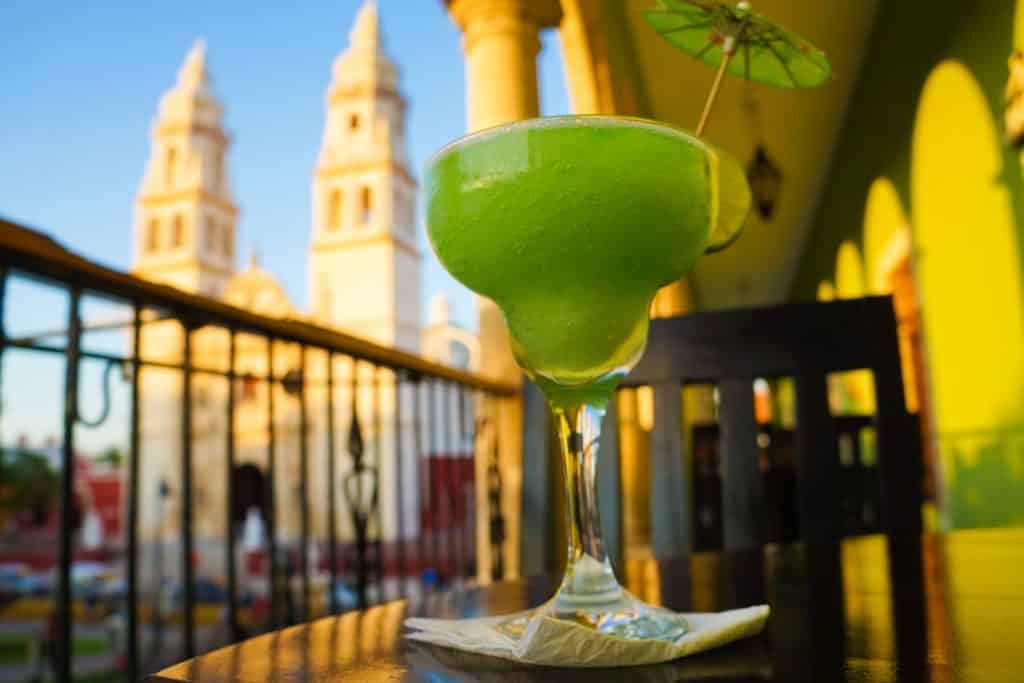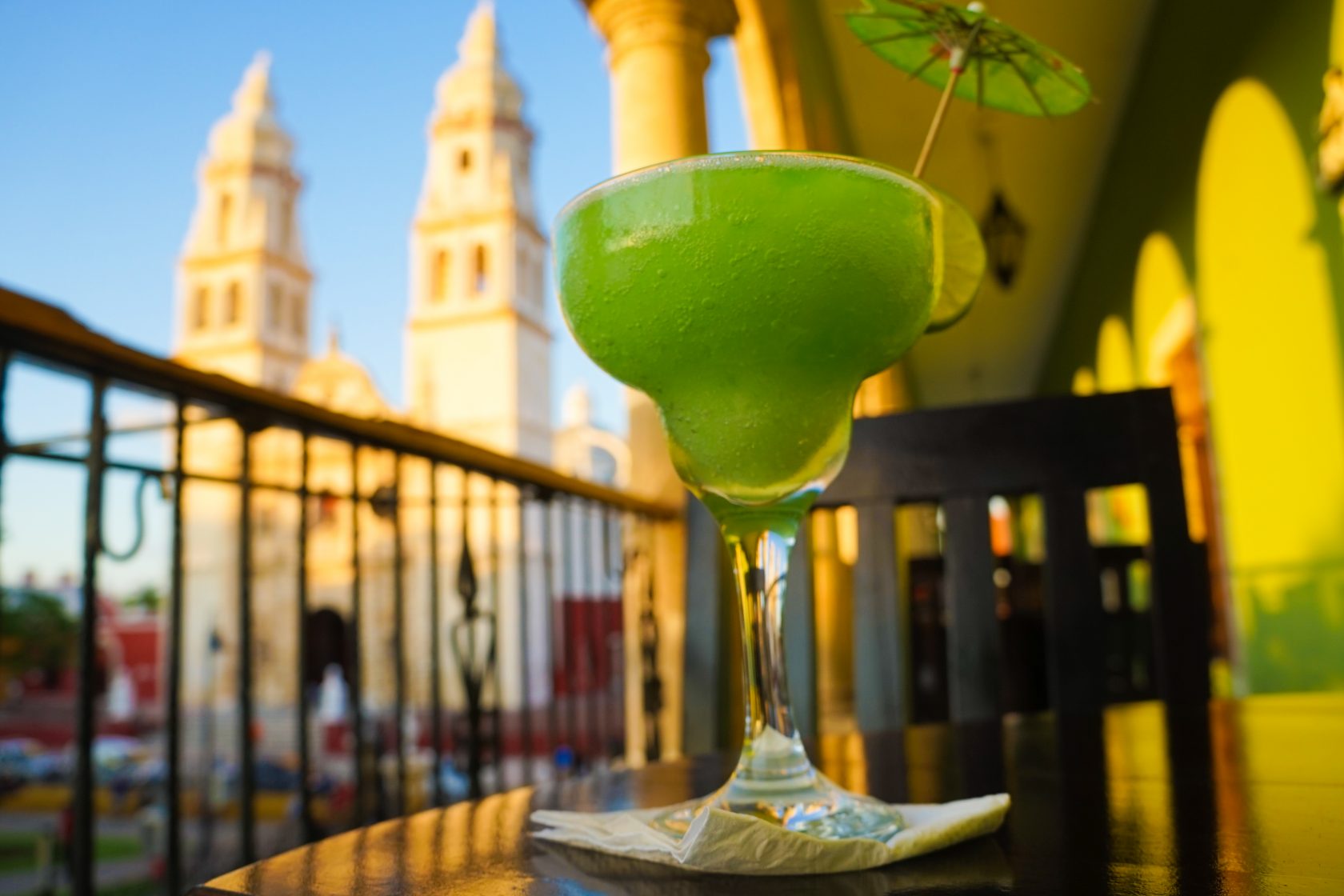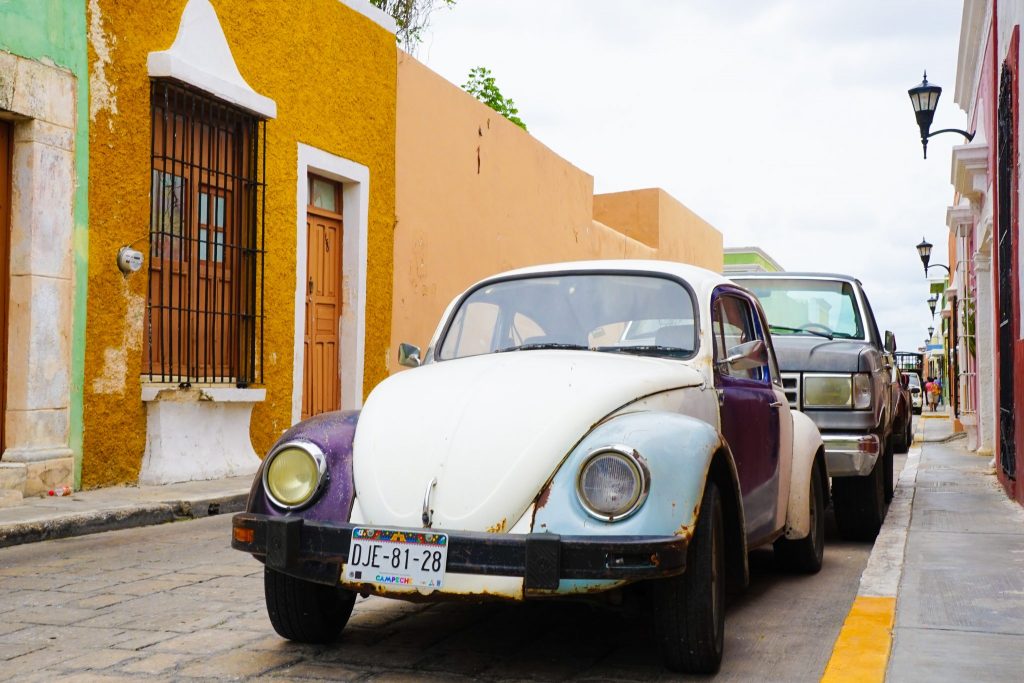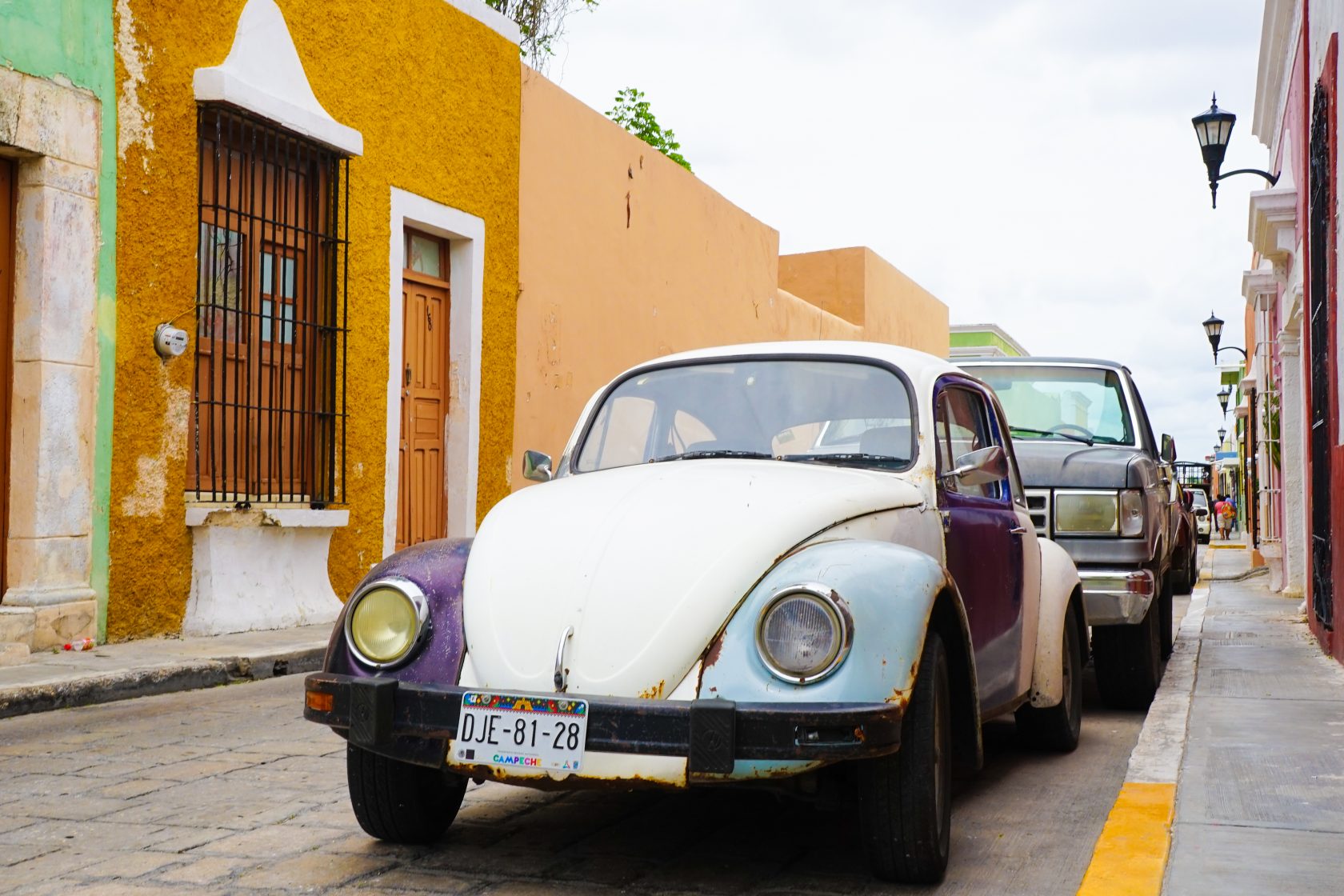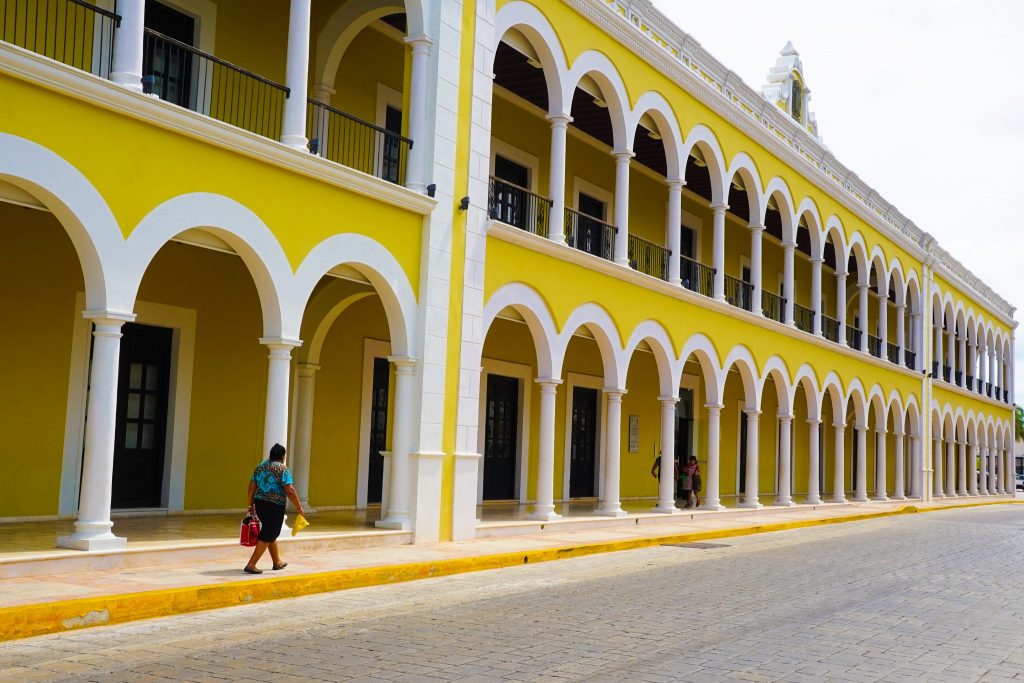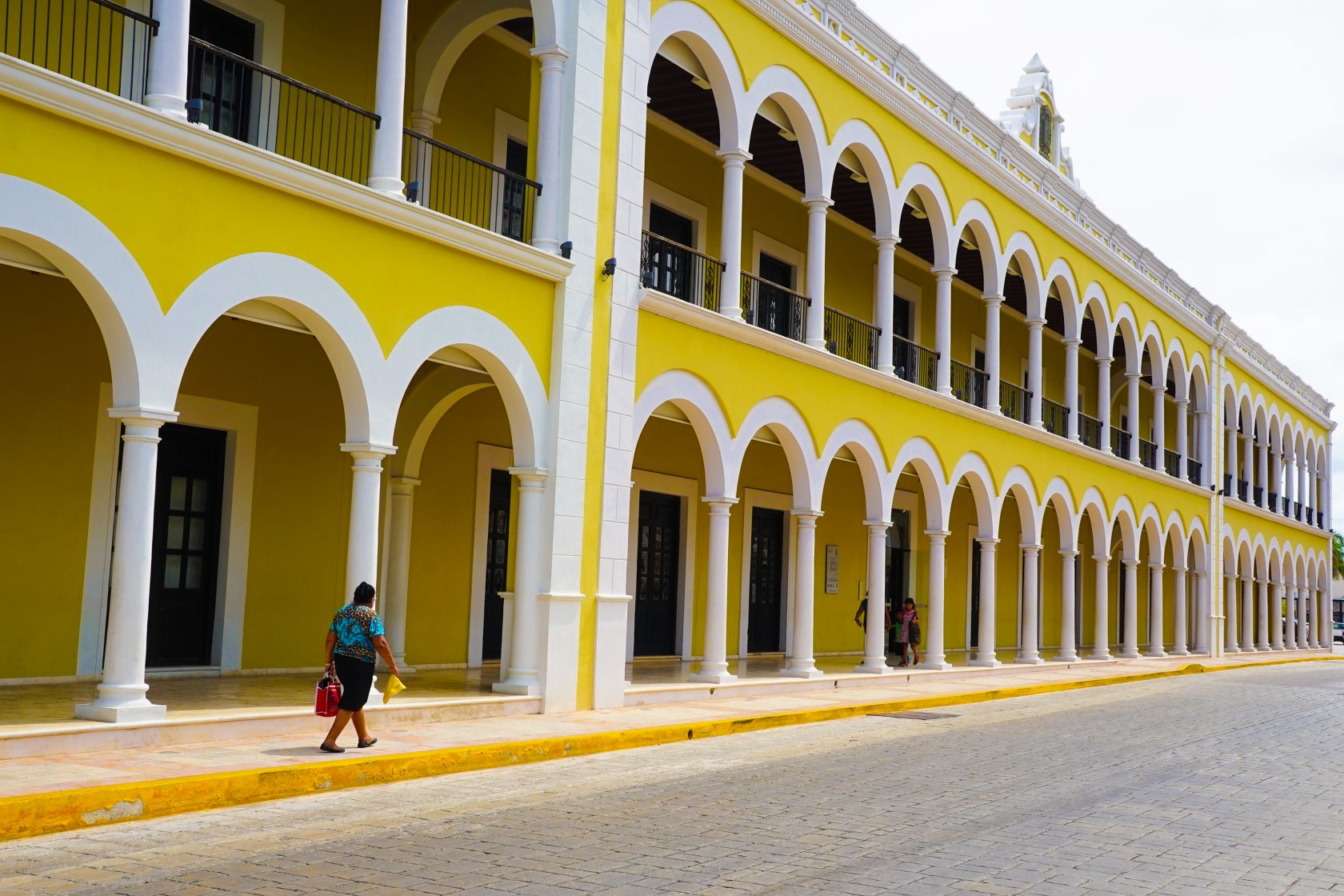 Campeche offers a tranquil, quiet holiday alternative to Cancun and the Mayan Riviera, and H177 Hotel Campeche offers the perfect opportunity to capitalize on that: to extend the colonial experience into your accommodation and relax.
Here you can enjoy great facilities, a plunge pool to cool down, an awe-inspiring rooftop with one of the best views in Campeche and of course – delightfully appointed rooms and great service. My stay in H177 Hotel really made my entire visit to Campeche more memorable and I am sure they can for you too!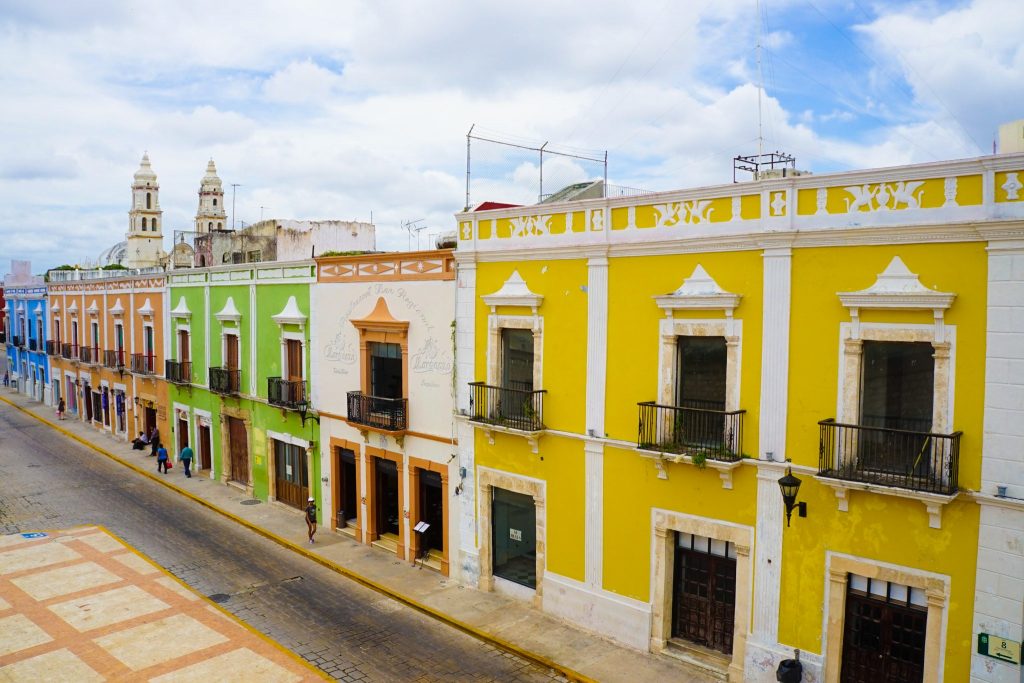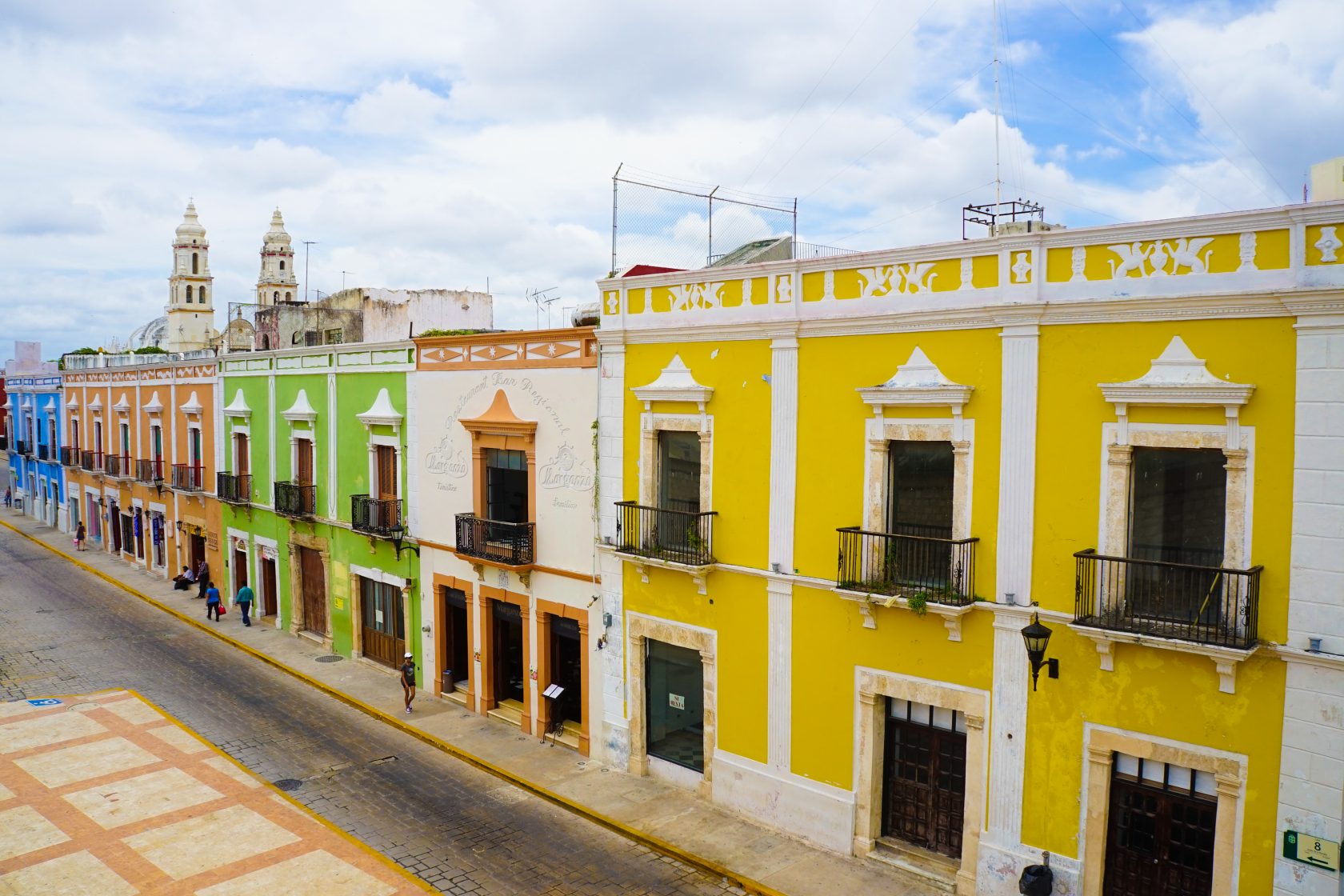 Further Things To Consider Before Any Adventure
Now you're all set and prepared to explore our big wide world, why not sort out everything else out all in one go? If necessary for your travel plans make sure you have brought proper travel insurance, protected your privacy by getting a secure VPN, compared all the top hotel booking sites to find just what you're after, reserved an unbeatable rental car price and - of course - booked the best flight deals!
Or maybe just forget it all and go for a last-minute cruise or effortless tour instead?
Many budget travelers (including me) indulge in worldwide airport lounge access, so we can experience luxury while still slumming it in economy. Naturally, we would never leave home without a more general travel guide since we couldn't possibly cover everything here!
Just add an adventurous attitude and plenty of smiles - they go a long way - and that about covers it all! Now go out, find your own path and don't forget to share your best inspiration stories with me on Facebook, Twitter, and Instagram...I'd love to hear from you!