With all the California vibes of LA but less of the sprawling maze of highway, Santa Monica is your dream West Coast getaway. On the edge of the glorious Pacific Ocean, it's hip, liberal and free-wheeling, welcoming everyone to its sun-drenched streets and pier.
There's no need to rush around when you visit 'SaMo'. The city takes life at a laidback pace, allowing its inhabitants to take things down a notch or several.
Even the celebrities are eating at family-run businesses rather than 5-starred spots, by which we mean, there's no pretension here, no need to 'see and be seen'. Instead, enjoy ambling along the pier, shrieking on the rollercoaster, cycling from coffee shop to coffee shop or explore the rooftop bars.
While its status as an artsy hub has been somewhat challenged by tech companies like Google getting in on the action, you'll still find a range of art projects and festivals across the city. The influx of techies merely brings more variety to the population and they appear to be embracing the beach-and-yoga culture of the city.
And hey, if you feel like a bit of Hollywood glamour, LA is easy to get to. Trust us, though; you'll be happy to get back to the SaMo beach afterwards! So let's have a look at some of the fun things to do in Santa Monica.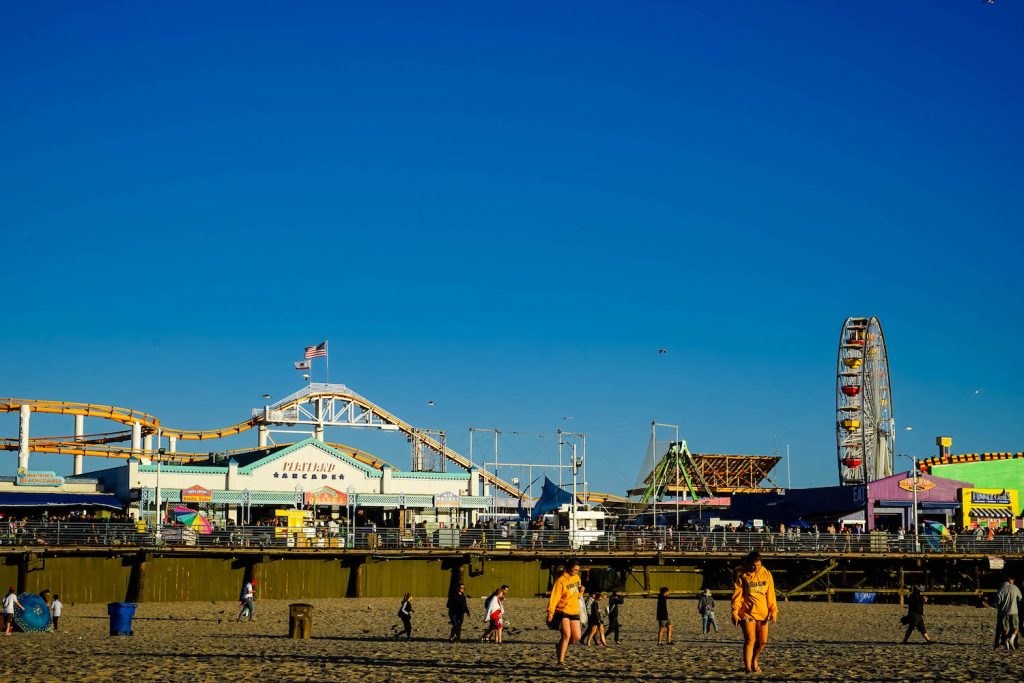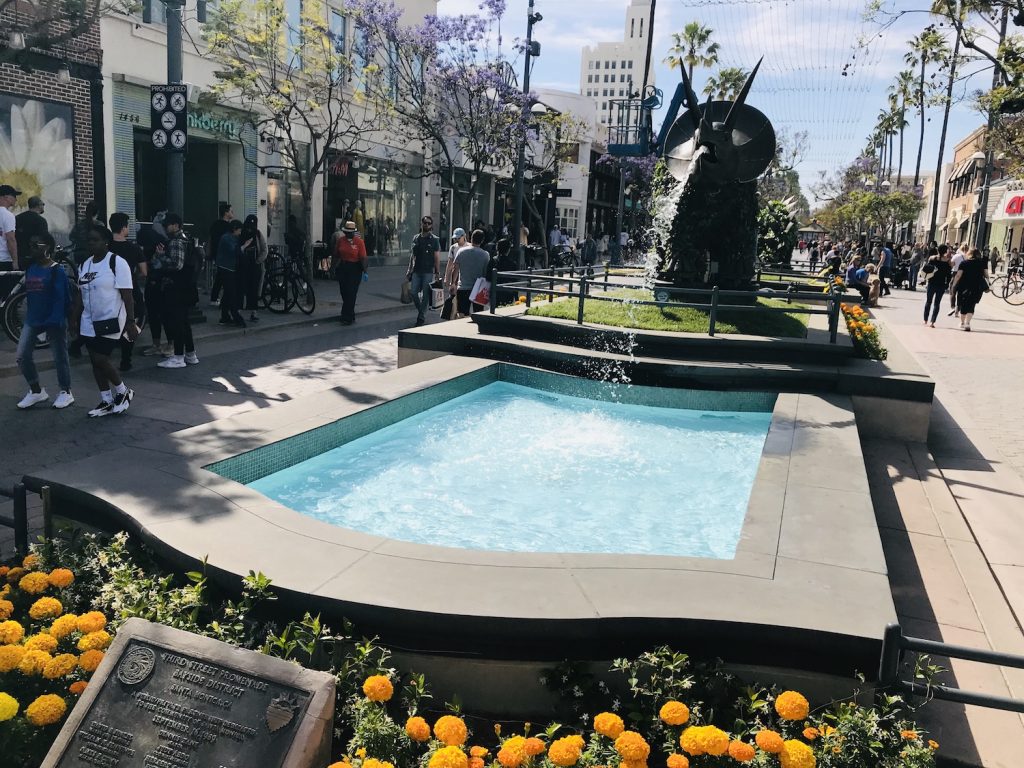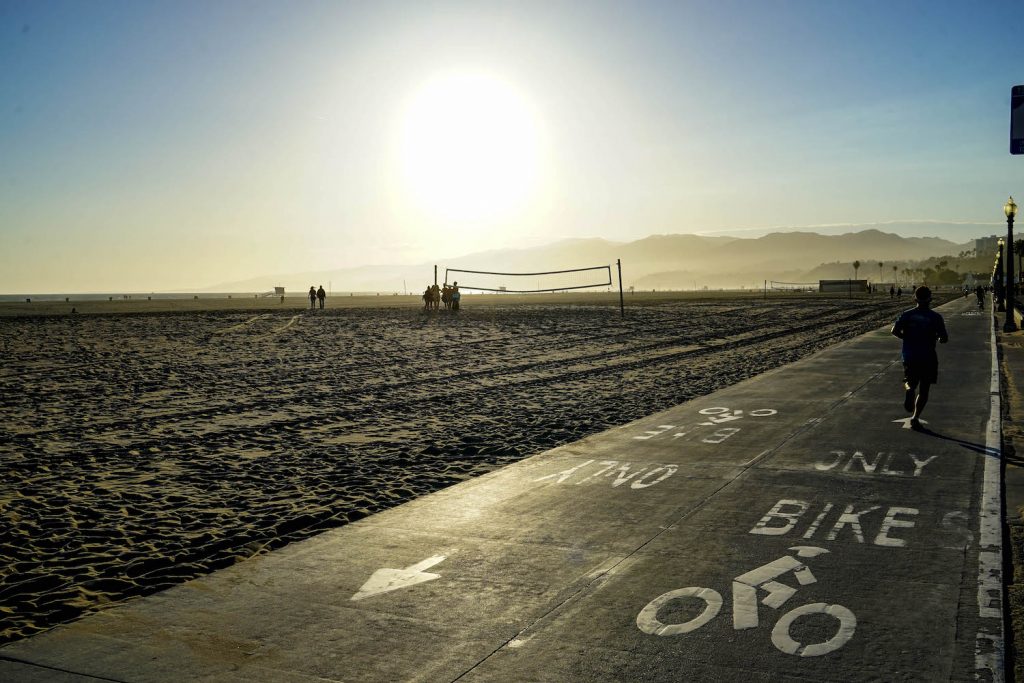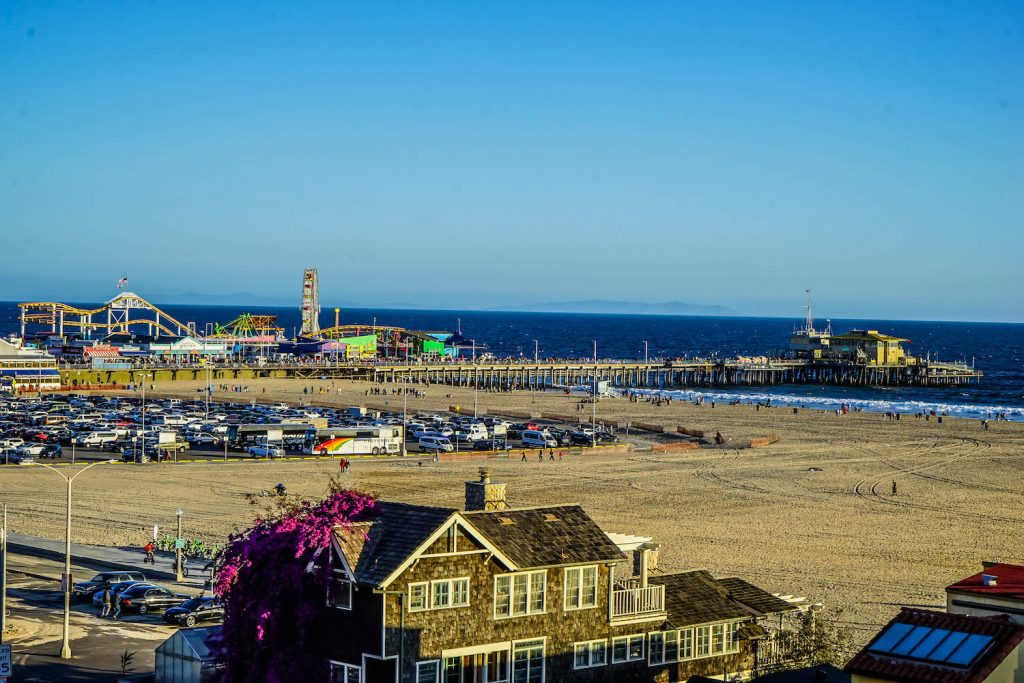 10 Fun Things To Do In Santa Monica: Seaside Bliss And Relaxed Exploring 🇺🇸
Get Right To The Heart of The Action At Santa Monica Pier
At the change of the century from 19th to 20th century, America had what some have described as a 'love affair with the amusement park' and Santa Monica Pier is one of the triumphant outcomes.
Over 100 years old, it's been entertaining visitors and locals for decades and has lost none of its charm (and perhaps gained some safety features!). The 1600 foot long boardwalk has an arcade, cotton candy stands, an aquarium, the iconic Ferris Wheel and much more.
Strolling along here in the afternoon sunshine with the sea breeze in your hair evokes powerful feelings of nostalgia, even if they're for a past you didn't know. The fairground is such a symbol of early-American innocence; it's hard not to feel swept up in childlike joy when you're spending time here.
Play some air hockey, go on the carousel, have an ice cream – enjoy that sense of holiday freedom that comes naturally on the Pier.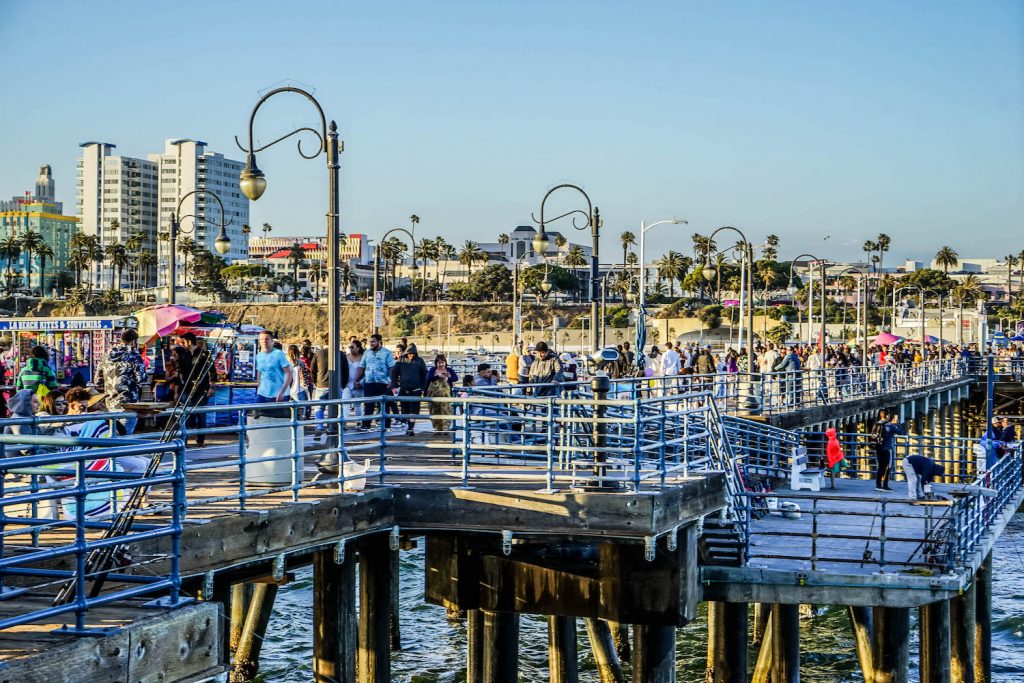 Get Arty At L.A. Louver
We told you L.A. wasn't far, didn't we? So lose, in fact, that this modern art gallery in Venice, L.A. can justifiably be included on a list of things to do in Santa Monica!
Open since 1975, L.A. Louver is a minimalist white building designed by Frederick Fisher that houses a range of work by American and European artists. Cool, open spaces are the perfect backdrop to works by Hockney, Sean Scully and Deborah Butterfield (to mention but a few).
There's a roster of exhibitions that are always respectfully and creatively curated to maximize the potential of the space and the work. It's also free, which is something we really admire – it's important that art is available to a wider audience, and free exhibitions are a big part of this.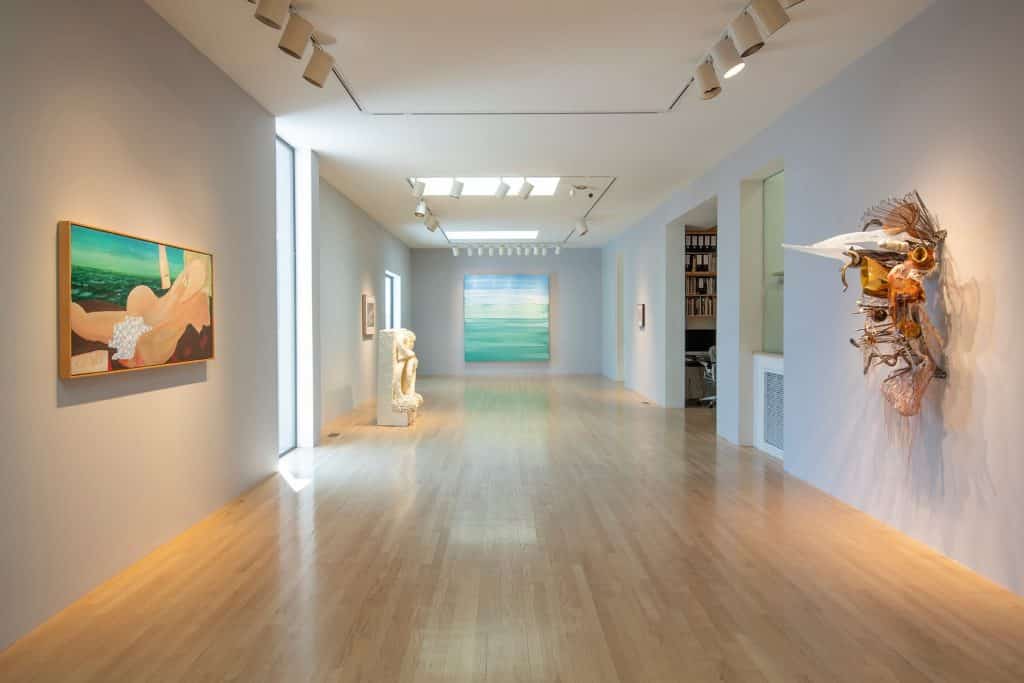 Chill Out On Santa Monica State Beach
Of course we can't talk about all the fun you can have in Santa Monica without talking about the State Beach. After all, it's the lifeblood of the city and where all residents flock to hang out and enjoy themselves.
The 3 and a half mile stretch offers plenty of places to sunbathe, swim, try out some gymnastics equipment and sip a beer – whatever your beach personality is, there's a place for it here.
Usually people divide the beach into North of the Pier and South of the Pier. North is more family-friendly, perhaps; where you can find playgrounds for the kids with sensory equipment and accessible paths. This is also where the famous Annenberg Community Beach House is – an open-to-all recreation area complete with volleyball courts, play areas and pool. South of the Pier is also buzzing.
As it is level with the city, you might find more people here to enjoy the sunset with a beer or the original Muscle Beach! Always pulsing with life, SaMo Beach is where you want to be.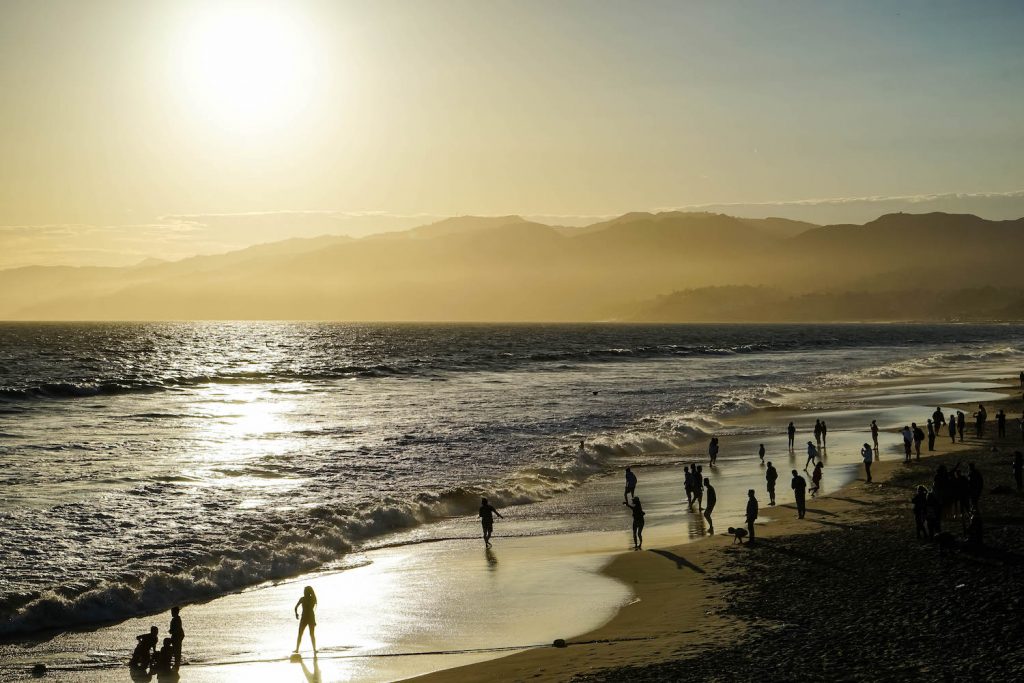 Stay At HI Santa Monica Hostel
There's really no point in coming to SaMo and not staying as close to the beach as you can – luckily HI Santa Monica Hostel is an affordable and fun way to do that! The biggest custom-built hostel in the USA, the 273-bed capacity offers options for all budgets. The dormitory rooms are particularly good value and don't mean compromising on style or comfort.
The whole place has a beachy, light and bright vibe and is basically the ideal location. You're seconds away from the beaches and pubs, restaurants and galleries are everywhere. Everyone you meet here – staff and fellow travelers – is super-friendly, so it's a great base to explore the area. Even better, Hostelling International USA (HI USA) is a nonprofit organization that fosters a deeper understanding of people, places, and cultures for a more tolerant world – and during your stay ask the staff about the great programs and events they support in the local community.
Yes, your stay here not only will add to your travel experience – but help those of the entire community. Every little bit helps after all.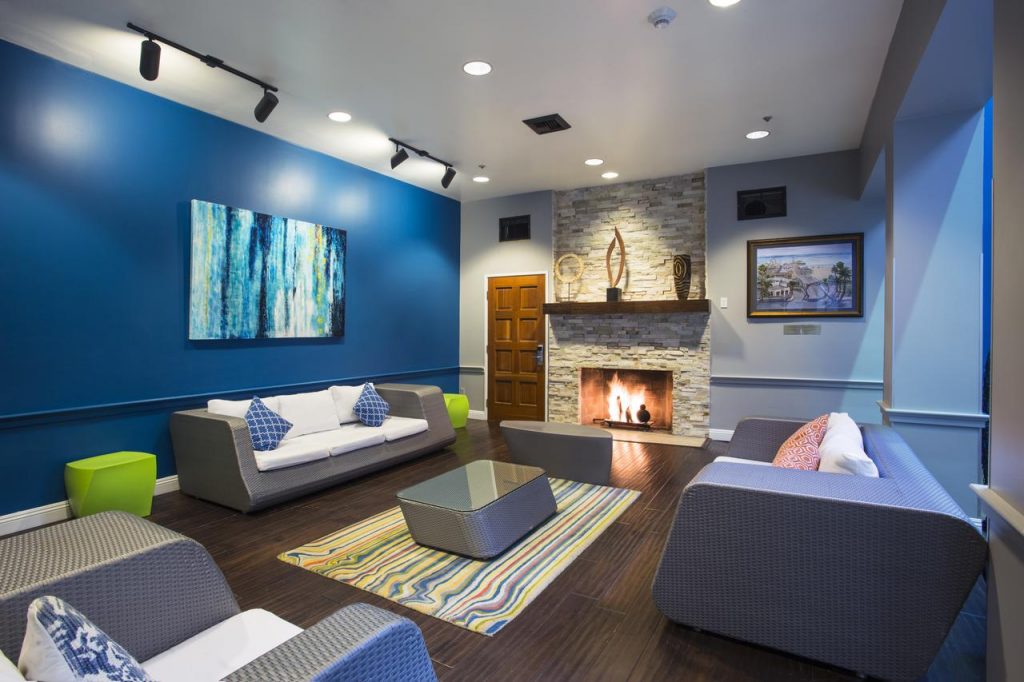 We loved the diversity of travelers you could chat with over breakfast (included of course), in the TV room, dorms or in the lobby and met new friends to go out and explore with each day. If you are shy – or want to sign up for something really exciting – check out their jam-packed events roster with funky highlights each day.
In particular, we loved the HI Santa Monica Friday night limo 'club crawl' in Hollywood with some included drinks, pumping music, VIP entrance and most importantly – a large crowd of international travelers who know how to get the party started. Just because you are staying at a hostel doesn't mean you can't go out in style after all…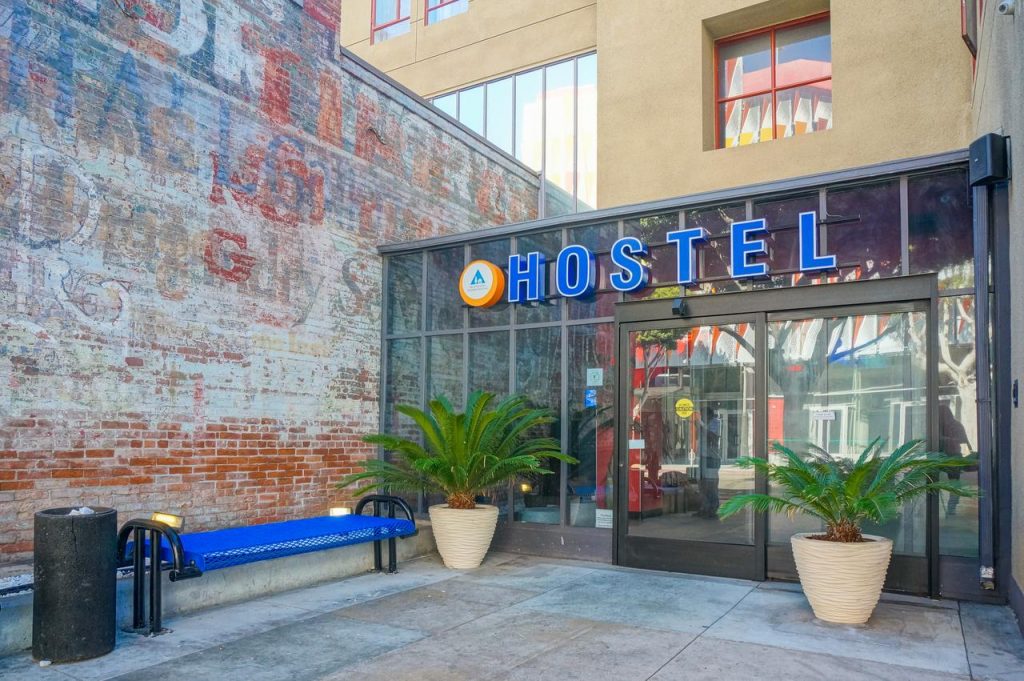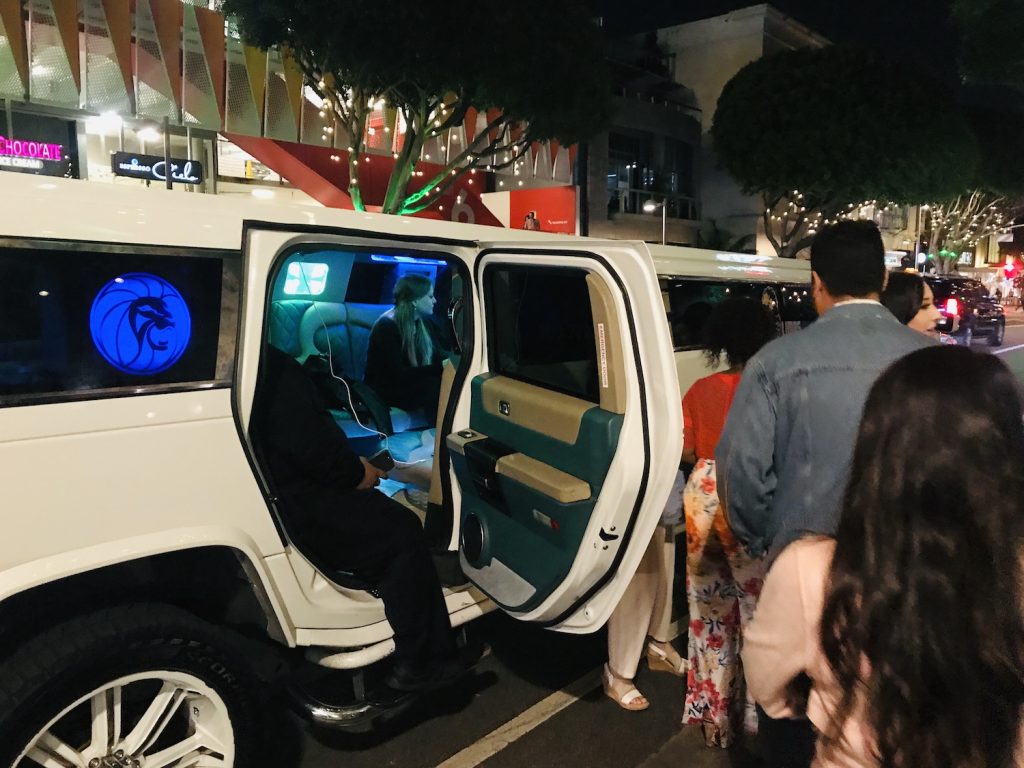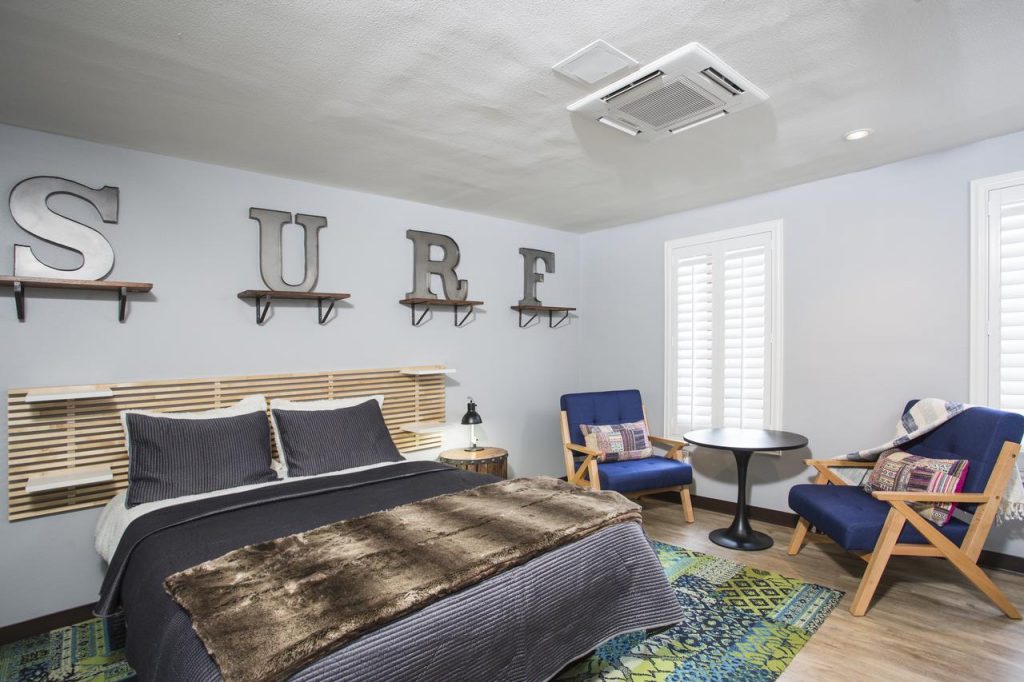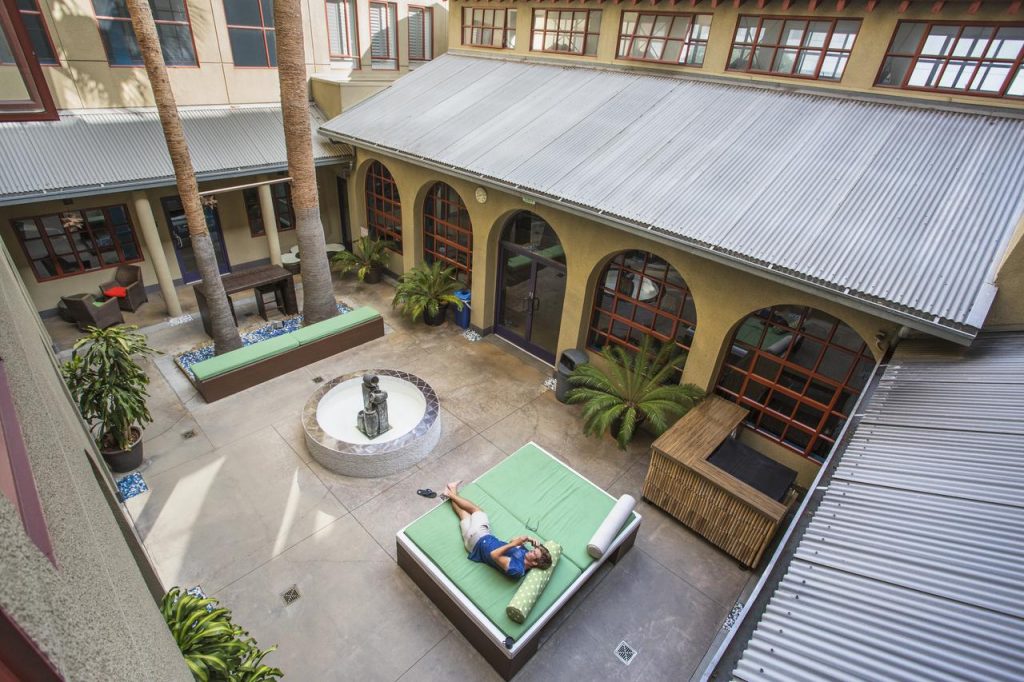 Soar Above The Sea At Pacific Park
Sure, you might love chilling on the beach, but if you want to kick things up a notch then Pacific Park is where you should head.
This is the amusement park on Santa Monica Pier, home to the iconic Ferris Wheel that you see in silhouette on any image of the city. This Ferris Wheel is actually solar-powered and will take you 130 feet above the ocean to drink in the views.
For a more adrenaline-pumping ride, try out the West Coaster that runs around the outside of the Park, or the Sea Dragon, a swinging pirate ship. There are also bumper cards if you feel like something a bit more retro. It's also the only free-entry park in L.A., so you've got to take advantage of that!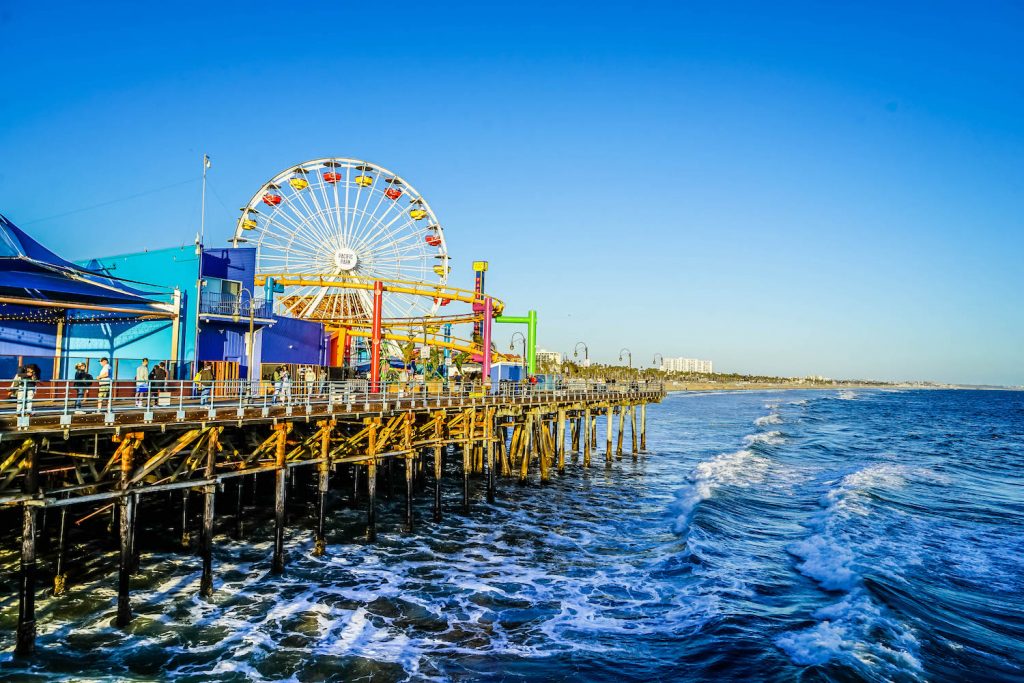 Get In Touch With Your Inner Creative At Venice Beach
This quirky beach, renowned for being SaMo's hub of creativity and eccentricity, is home to many of the city's artists and bohemian types.
While it's nothing like Venice in Italy, it's every bit as enthralling (although in quite a different way!). This is essentially the southern part of the Santa Monica State Beach, where you'll find Muscle Beach, the recreation centre and seemingly endless places to play beach volleyball.
You could easily people-watch for days, here. It's a colourful cacophony of street performers, stalls, foodie cafes, murals and skateboarders. Venice Boardwalk is a treasure trove of independent shops and delicious meals, all just waiting to be discovered – so embrace your wild side and head down there!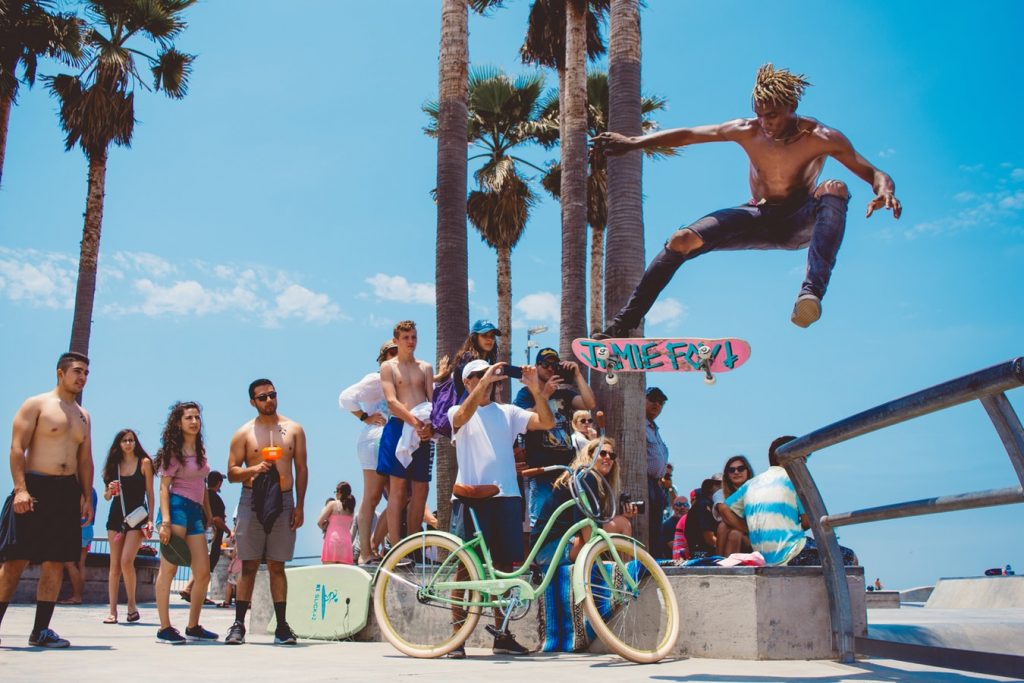 Get To Know The Sea life At Santa Monica Pier Aquarium
That's right; there's even more to do on Santa Monica Pier! This public aquarium might be tiny, but this simply makes it a more intimate and friendly experience. It's the marine educational facility of a non-profit group, Heal the Bay, dedicated to protecting the Santa Monica Bay.
You might not see massive manta rays or sharks here, but who needs those when you can interact with sea urchins and cucumbers (sea ones!) in the touch tank, or see the local crabs do their thing? We love how educational it is and how keen the team is to involve visitors – it might not take long, but it's definitely one of the more unique things to do in Santa Monica.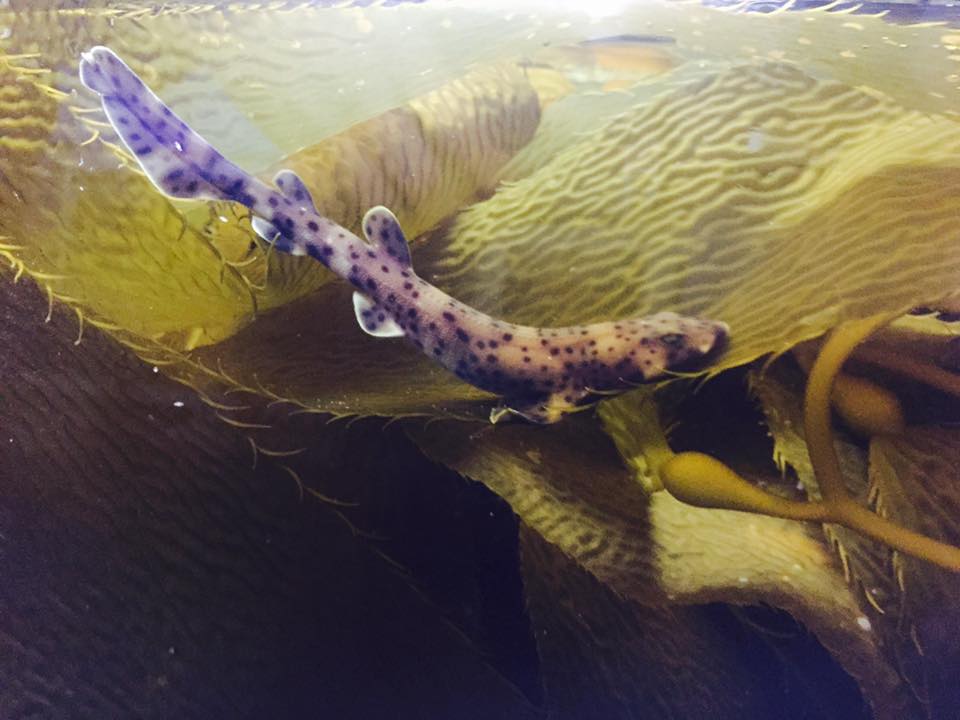 Get Your Art Fix At Bergamot Station
This is a fantastic art gallery complex that gets its name from the rail station that the site used to be. Luckily, there are now many more interesting things to see here than resting train cars! It's still got quite an industrial look, with block-like buildings and solid edges, but the art it houses is in no way limited!
There are approximately 30 galleries on site featuring regular and rotating exhibitions from international artists. It's free to explore and there's a great café to revive yourself at when you're all arted-out! Check out the website before you go as each gallery has different opening times and exhibits.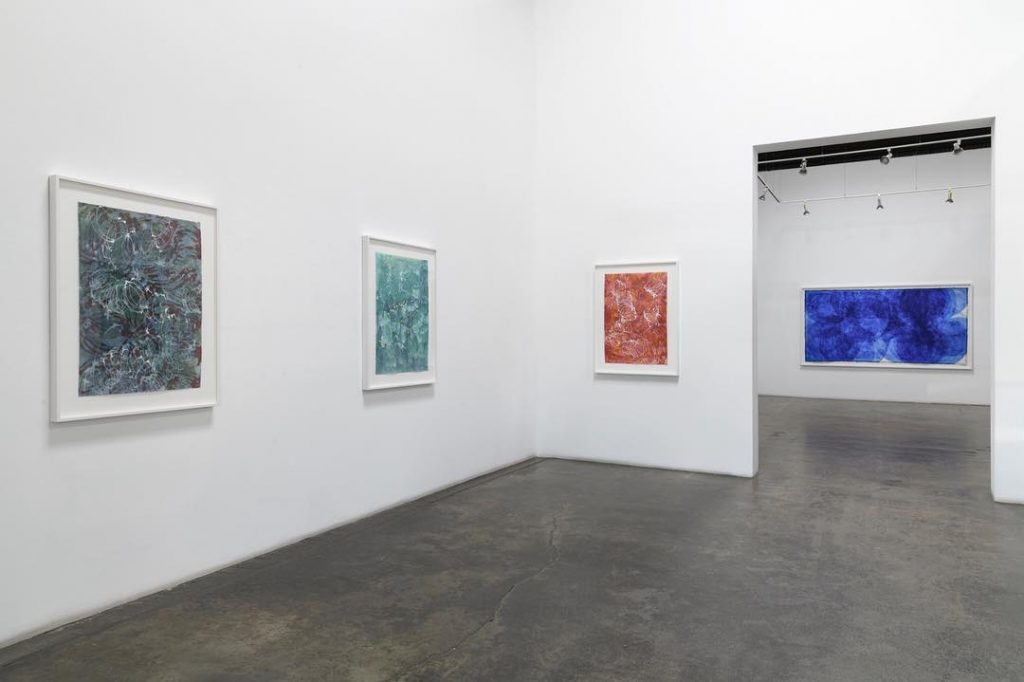 Spread Your Wings At The Museum of Flying
If you're in any way interested in aviation and/or the history of transport in the US, this is the museum for you. With almost 2000 square metres of exhibit space, it's a fascinating insight into Southern California's aerospace and aviation industry. There are about 12 aircraft from various points in history as well as recreations of rooms at the Douglas Aircraft Company.
There's also a wide range of photographs, various artifacts and an amazing flight simulator, the only one of its kind in L.A. The perfect place in Santa Monica if you're more of a science person than an art one!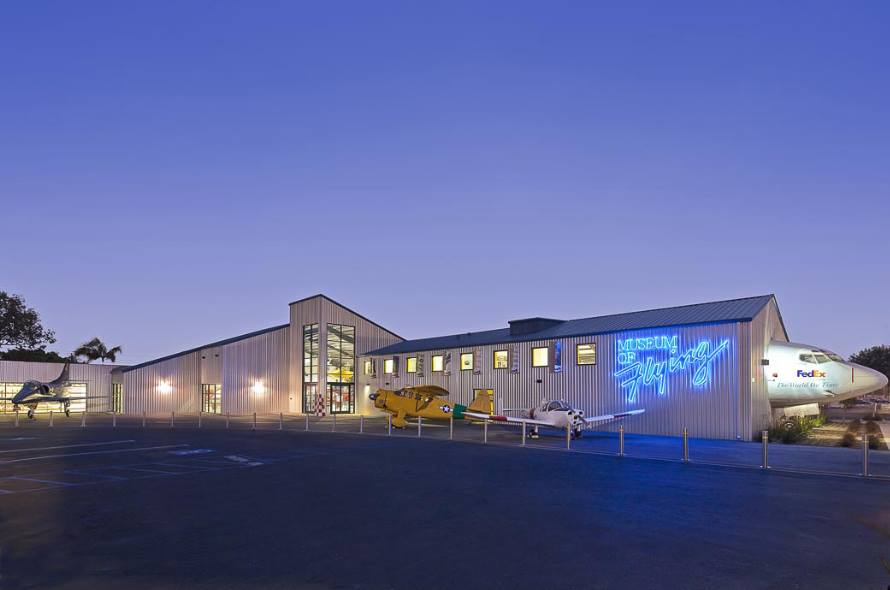 Explore The Famous Gehry Residence
The 'Gehry Residence' isn't just a name – this is actually architect Frank Gehry's house and therefore one of the most sought-after things to do in Santa Monia.
While he did not build the house from scratch, he made some pretty creative changes to an existing Dutch colonial-style bungalow in the suburbs, for example wrapping the exterior in metal and chain-link fences. You can imagine how the neighbours might have felt about this!
Enjoy the unique opportunity to step inside something that's much more than your average family home.
Further Things To Consider Before Any Adventure
Now you're all set and prepared to explore our big wide world, why not sort out everything else out all in one go? If necessary for your travel plans make sure you have brought proper travel insurance, protected your privacy by getting a secure VPN, compared all the top hotel booking sites to find just what you're after, reserved an unbeatable rental car price and - of course - booked the best flight deals!
Or maybe just forget it all and go for a last-minute cruise or effortless tour instead?
Many budget travelers (including me) indulge in worldwide airport lounge access, so we can experience luxury while still slumming it in economy. Naturally, we would never leave home without a more general travel guide since we couldn't possibly cover everything here!
Just add an adventurous attitude and plenty of smiles - they go a long way - and that about covers it all! Now go out, find your own path and don't forget to share your best inspiration stories with me on Facebook, Twitter, and Instagram...I'd love to hear from you!