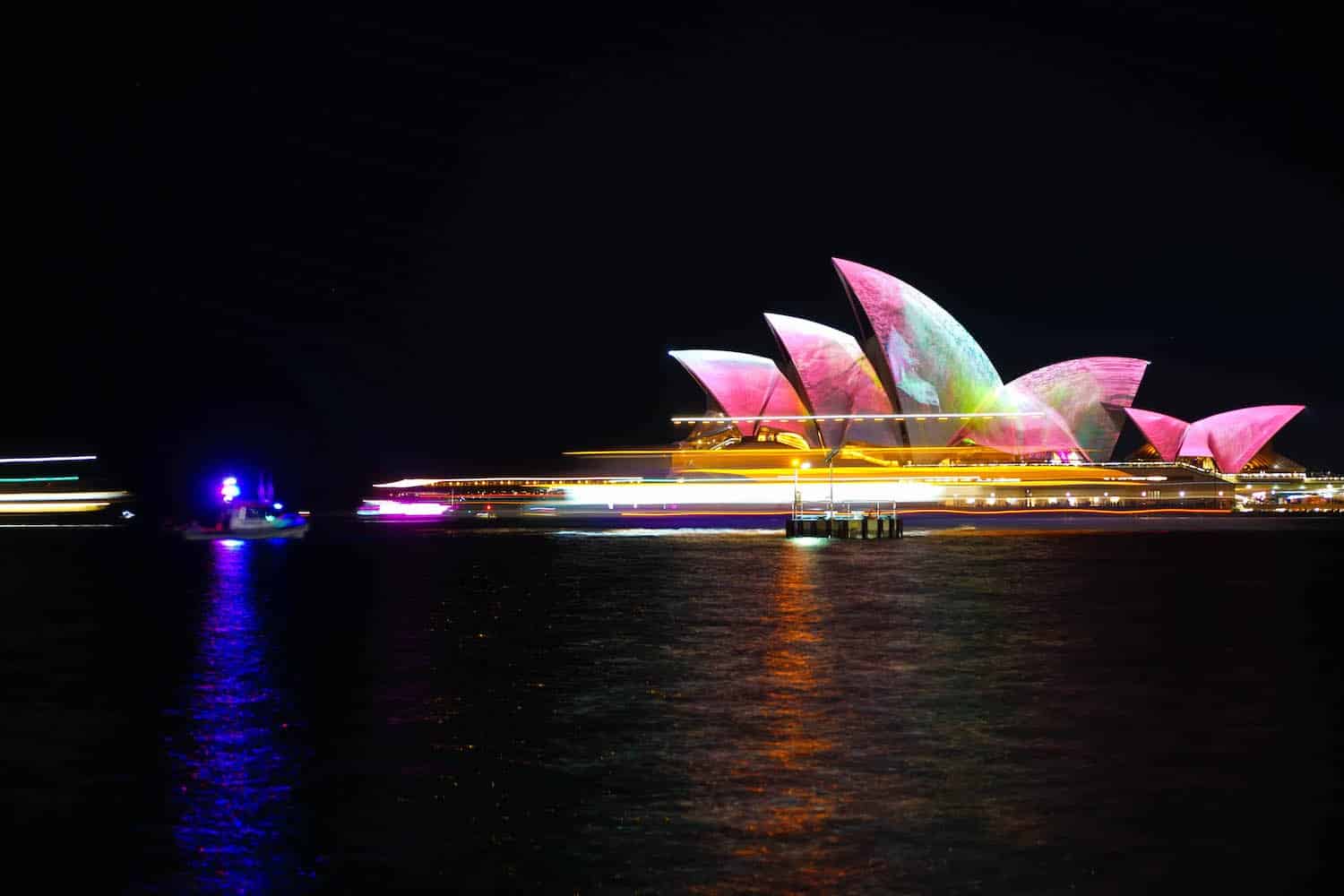 Australia's most famous city, Sydney (people tend to think it's the capital – it's a good pub quiz question!) is also its most visually arresting, with its iconic skyline, striking harbor and gorgeous beaches.
Add to that a chilled atmosphere, epic nightlife, and some truly spectacular coffee and you've got a city we'd be happy to spend months exploring.
For those who prefer their cities quietly grand, modestly beautiful, Sydney might not be for you. It's bright, fun, loud, and uncompromising – and as such, throws one hell of a party. Aside from the incredible Mardi Gras, a perfect example of Sydney's ability to dazzle is Vivid Sydney.
Never heard of it? Never fear! We're here to help with some more information about this festival and why you should go out of your way to experience it. It's not like any of us need another excuse to explore fun Sydney, but this will certainly persuade any of us who might need one more reason on the list!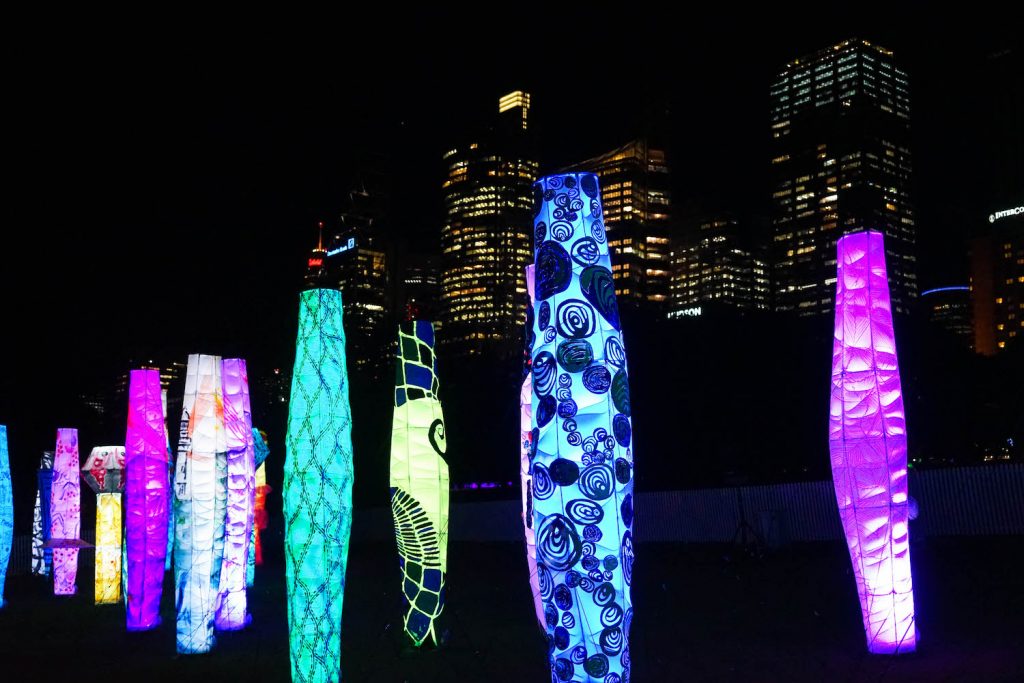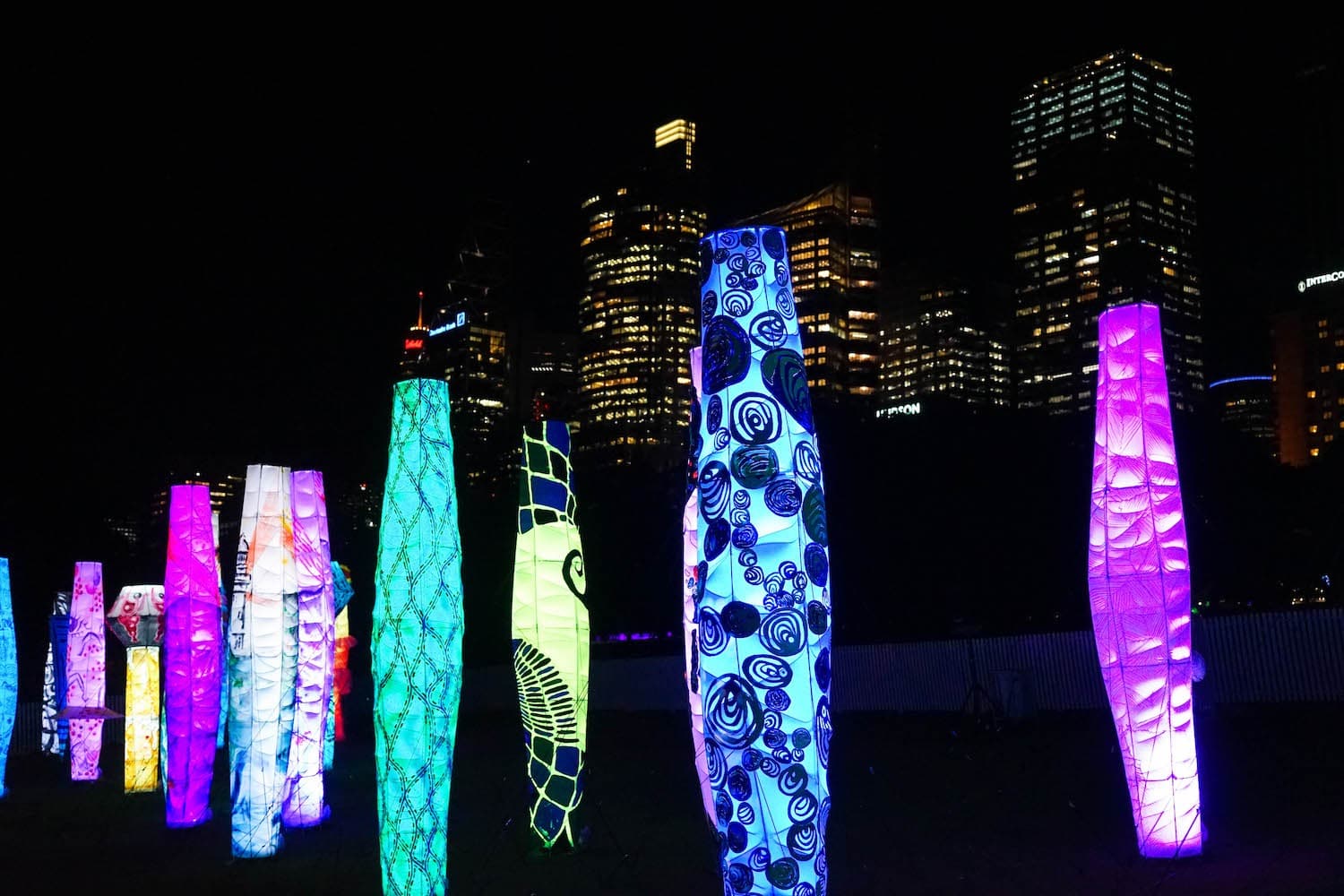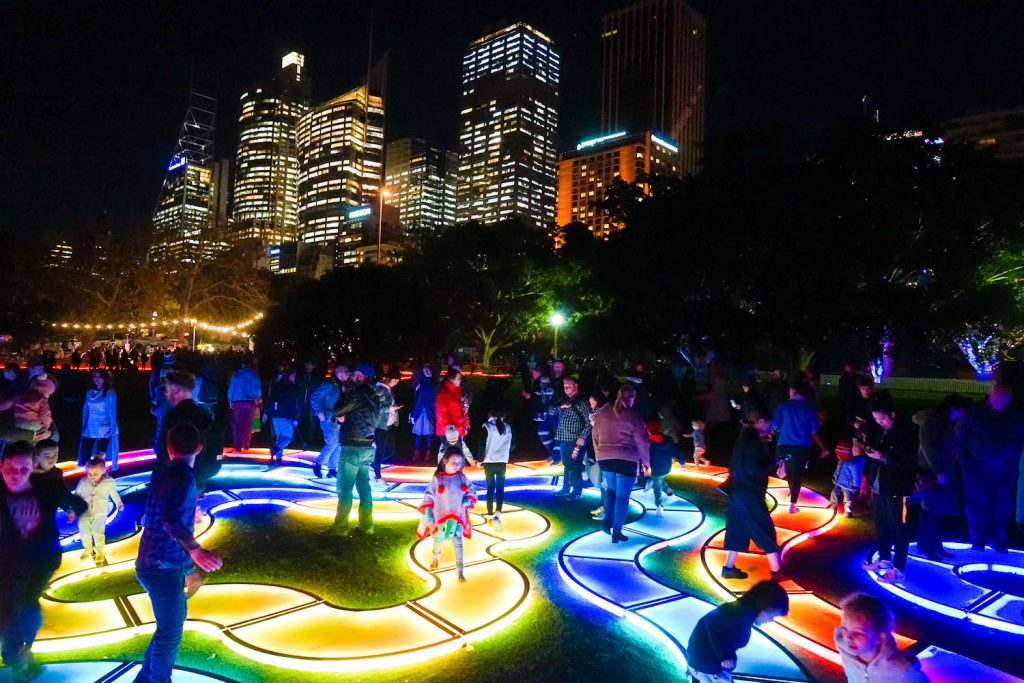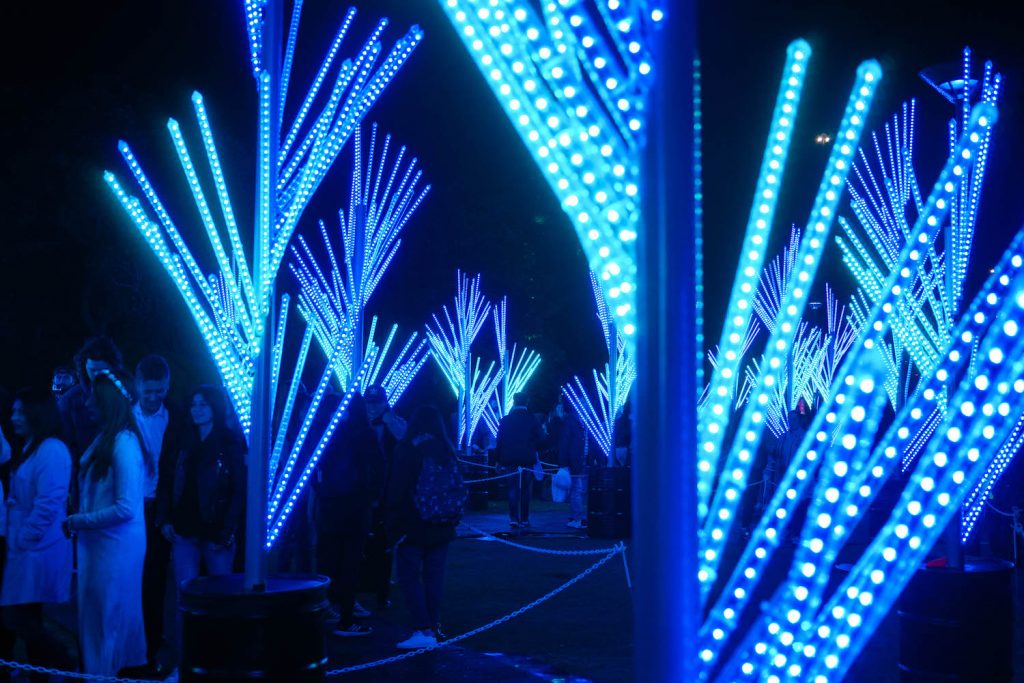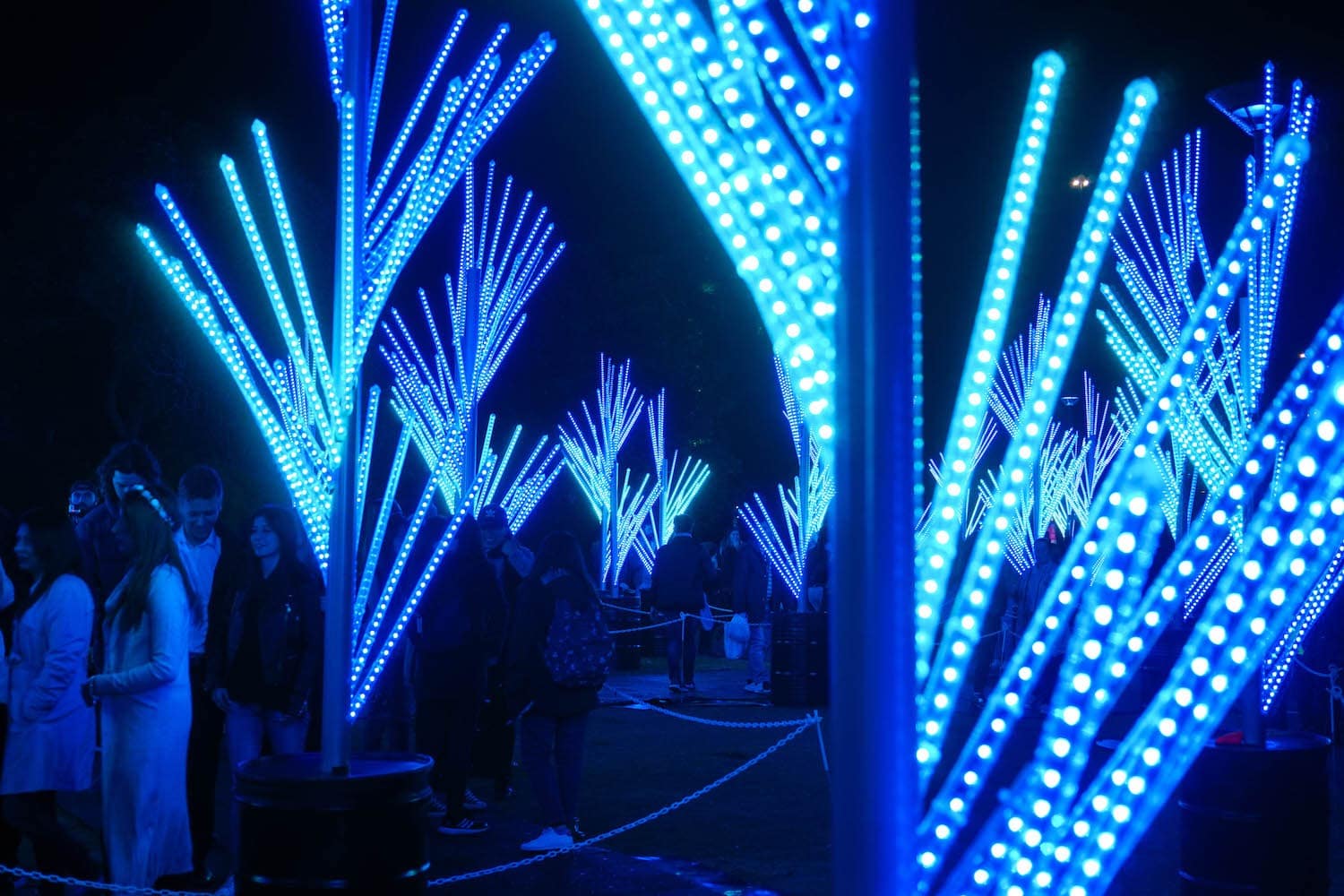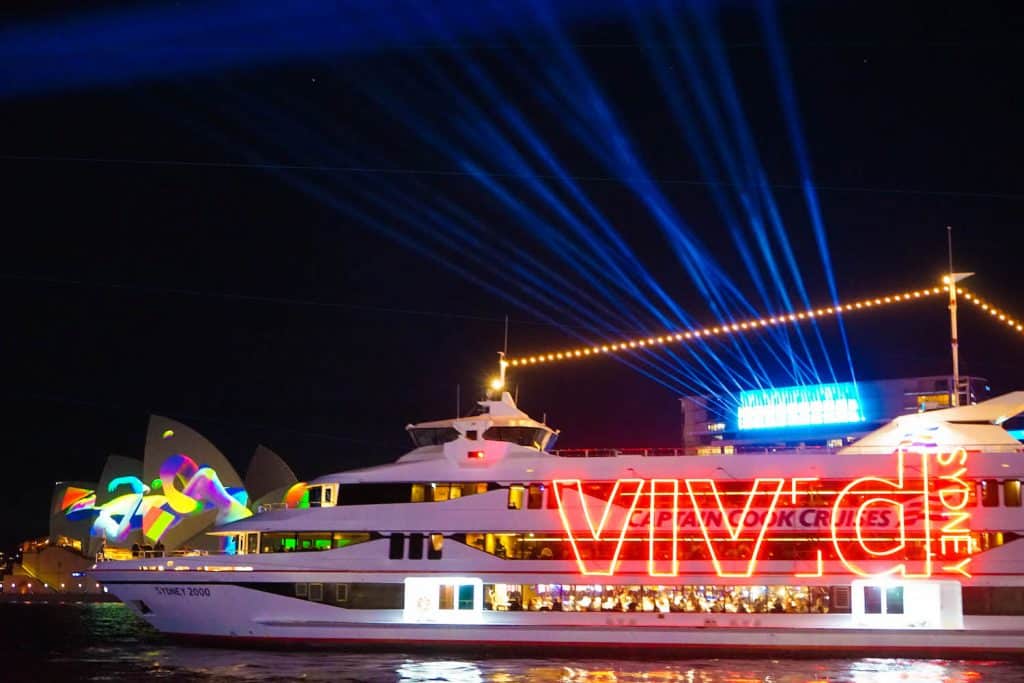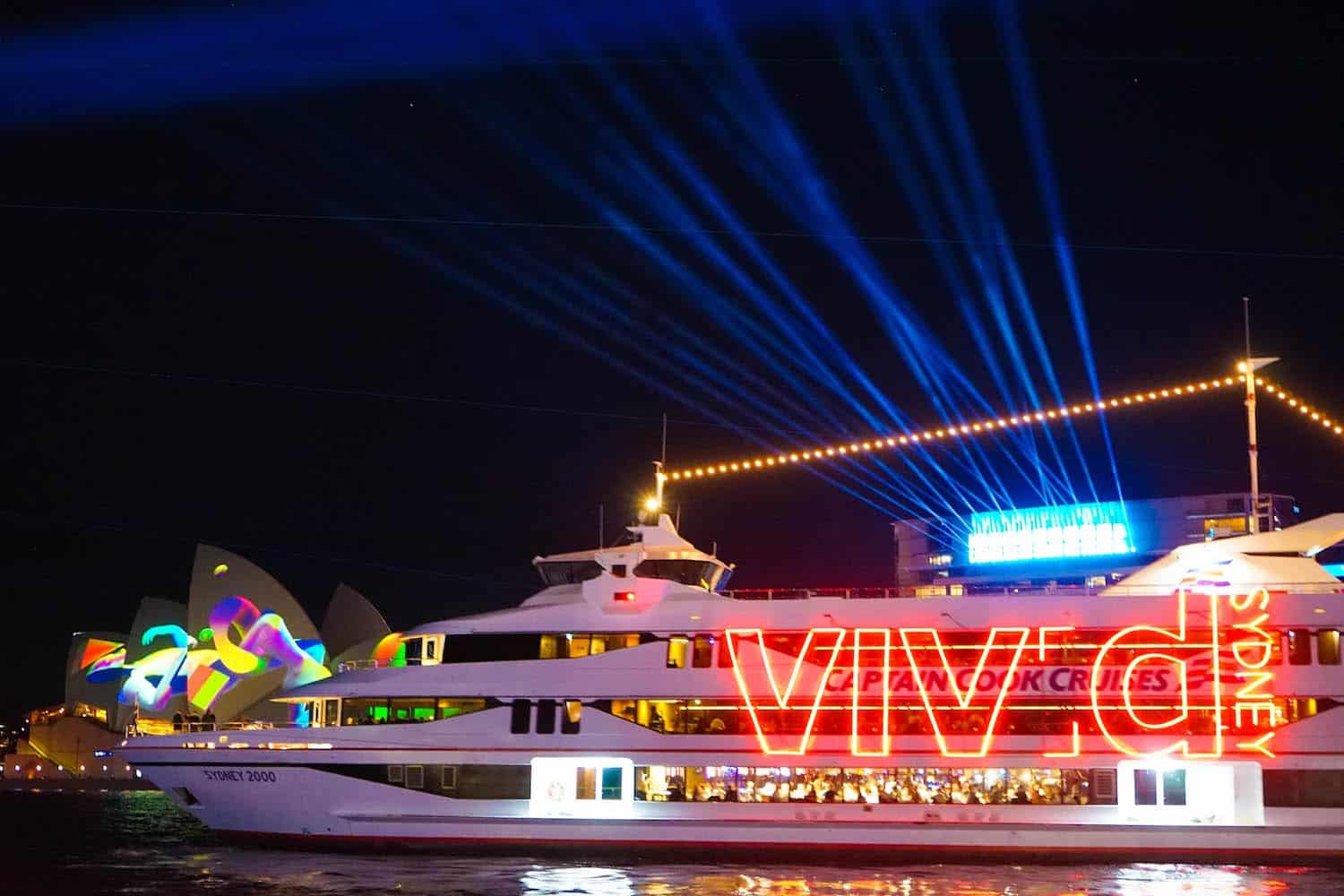 So, What Exactly Is Vivid Sydney?
You know how we said Sydney is dazzling? Well, Vivid Sydney has taken that aspect of the city and multiplied it by about a thousand! During this festival Sydney's buildings and sights are lit up with multi-colored lights, dappling the famous architecture in artistic lighting displays. We told you before, Sydney knows how to be romantic!
As well as these breathtaking installations, which aim to treat Sydney as a canvas for art, there are also interactive activities, musical performances, public talks and debates with creative thinkers and forums to exchange ideas. The festival is all about celebrating creativity, technology and innovation, and a lot of it is free – which we love, of course!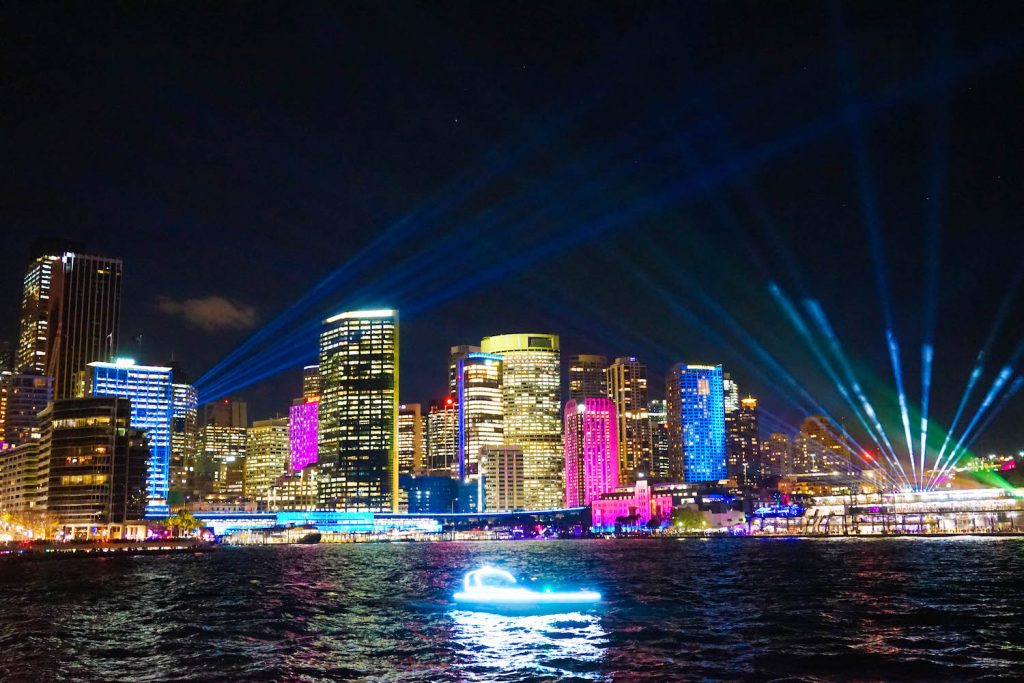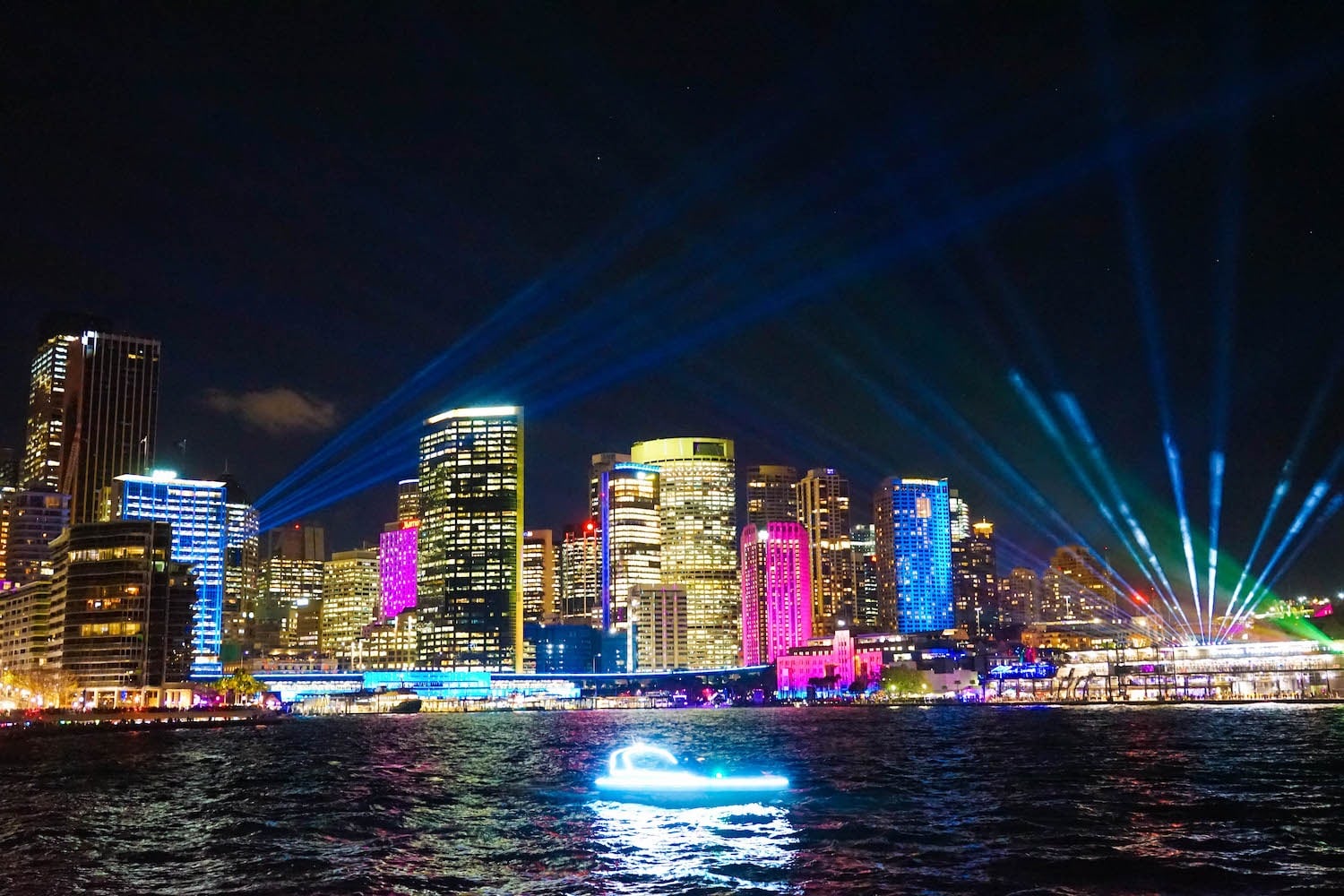 It's actually the biggest festival of its kind in the world and has only got bigger over time. Some examples of the things you can see or take part in include (of course) the Sydney Opera House's Lighting of the Sails, enormous displays at the Royal Botanic Gardens like 500 fireflies and 4-meter-tall blades of grass, and interactive musical cubes down by the harbour.
There are also often Vivid Cruises which take you out onto the Harbour so you can enjoy the whole spectacular display from afar. It's a great thing to do, but make sure you have time to see things close-up as well.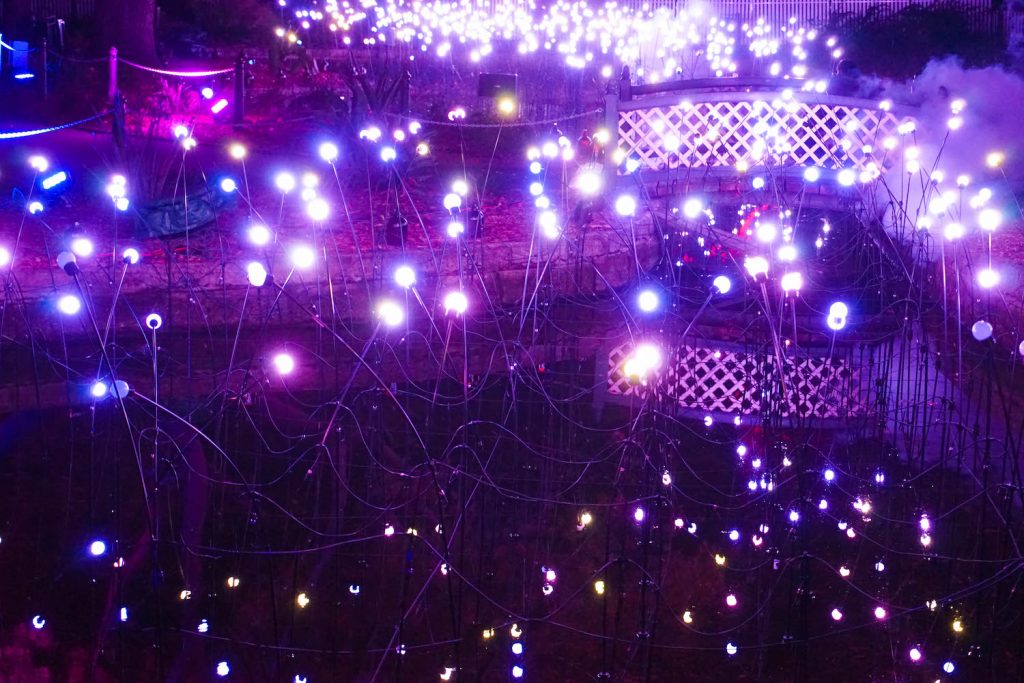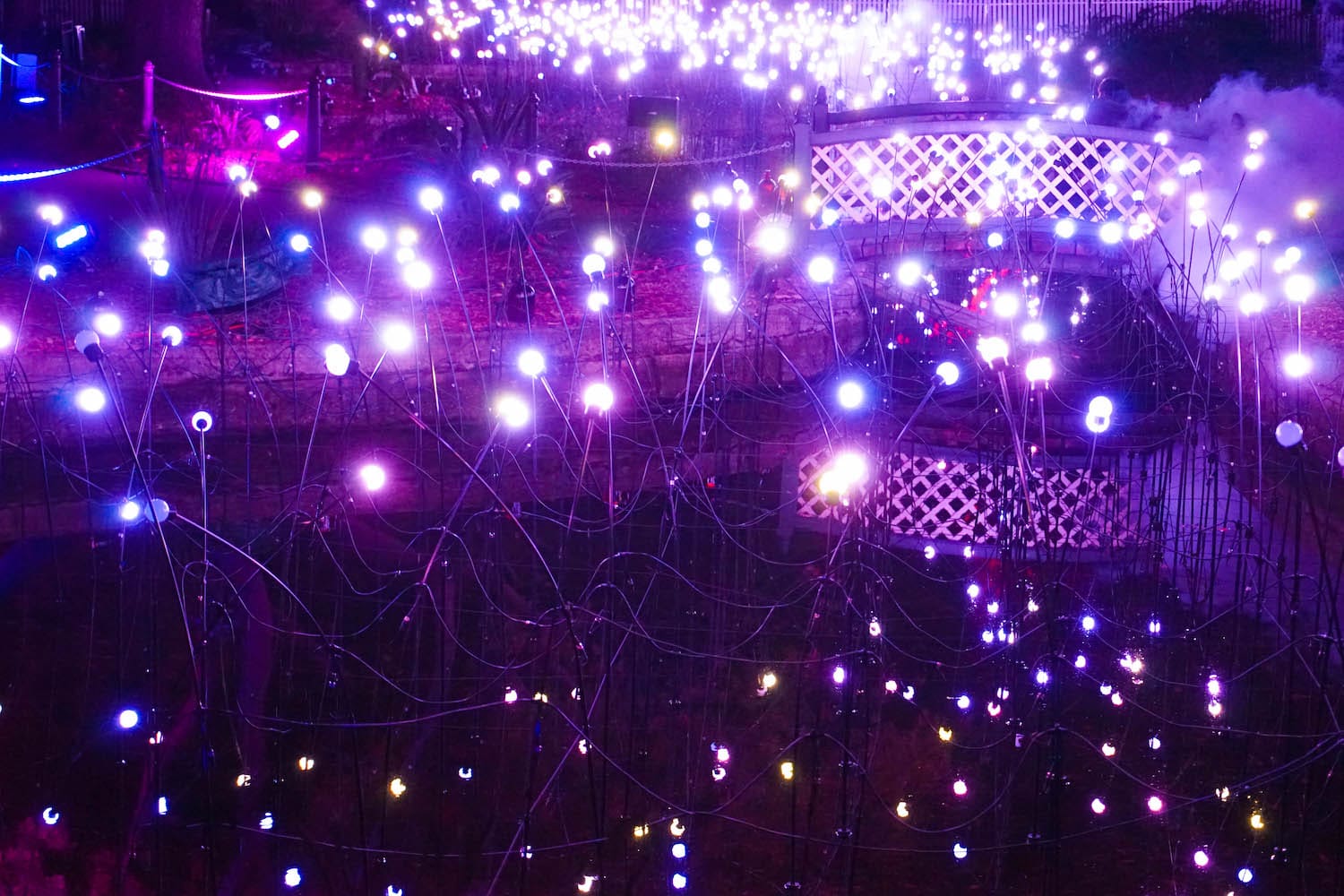 Ok, I'm Intrigued – Give Me The Deets!
It's an incredible concept, right? Luckily, there's plenty of time to catch it as the festival runs over three weeks in May and June. We're sure it goes without saying (although we'll say it anyway) that it will be quieter and accommodation will be cheaper if you go during the week rather than over the weekend.
The cruises will also be less expensive, so it's win-win. Let's be honest, Sydney is never the cheapest city and an event like this one means the prices will creep up, so any way you find to save a bit is a good thing.
That's the when; the where is easier to answer as you'll find things happening all over the city. There are always amazing displays at famous city spots like the Sydney Opera House, Harbour Bridge and Customs House, as well as the Botanic Gardens displays that we mentioned before.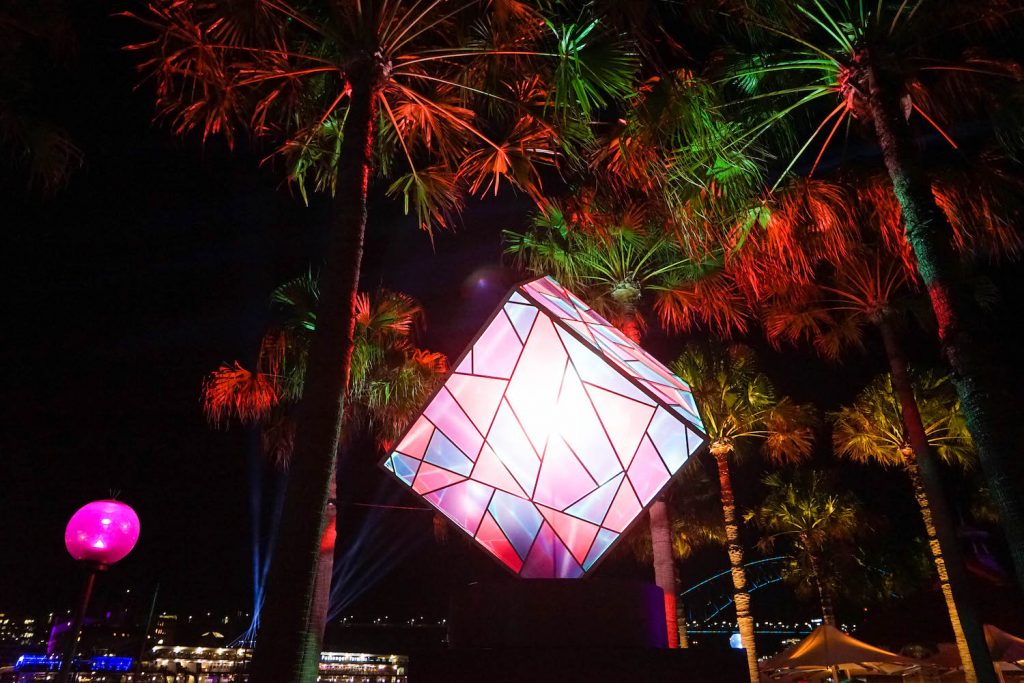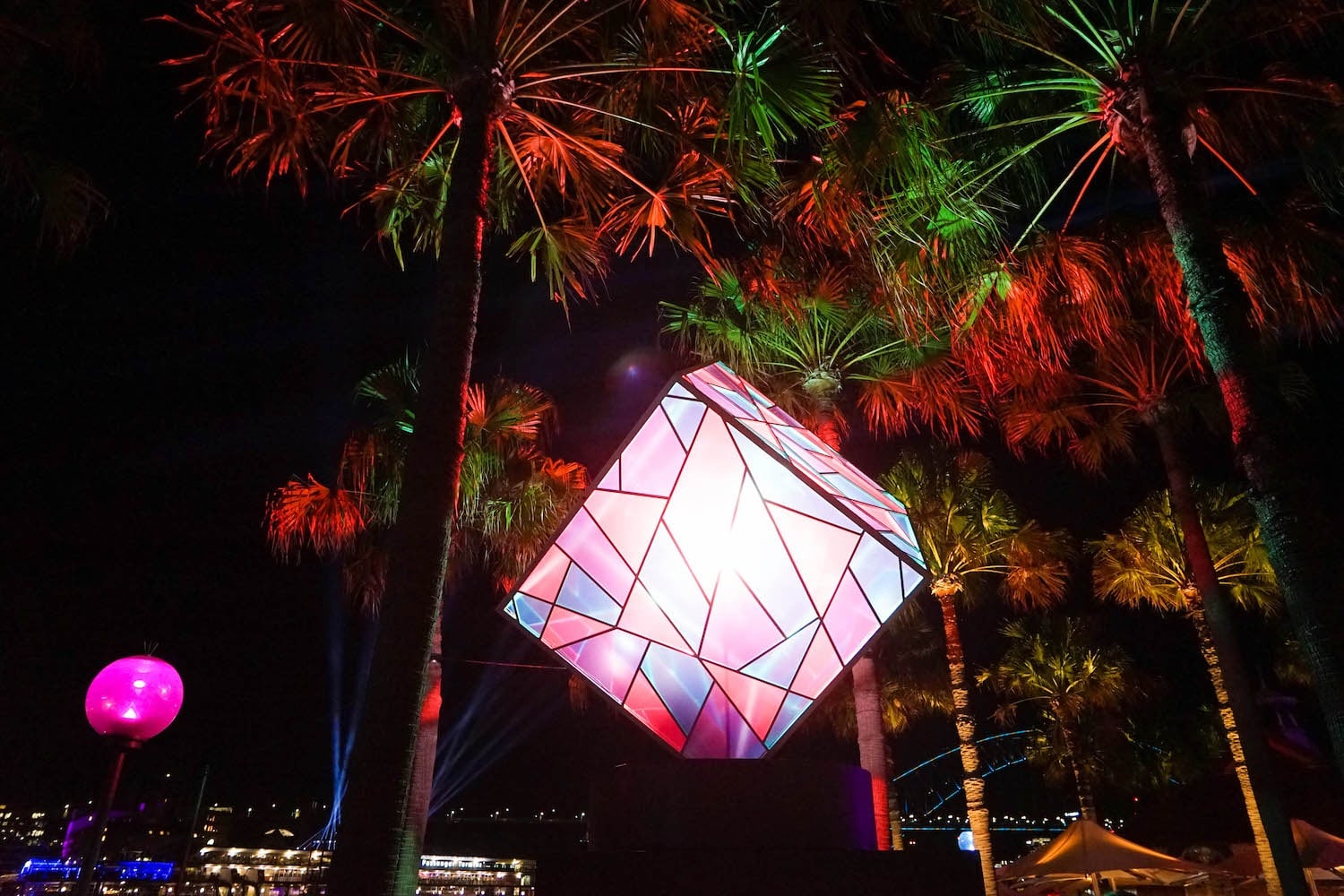 Most of the city's big venues get involved by hosting the musical performances and talks. These talks might be about technology, new ideas, start-ups and design. Some of these events are free but others are ticketed so you might need to plan a bit in advance. This is the same for the music performances.
It goes without saying that the bigger the name, the more in-demand the tickets.
Luckily the best way to get the overall picture of Vivid Sydney is also free – a curated walk around the displays and installations called the Vivid Light walk which runs for over 2 kilometres from Sydney's old town to the Opera House, going through the Botanic Gardens on the way. You'll pass the Harbour Bridge, Museum of Contemporary Art, Customs House and The Rocks as you go along.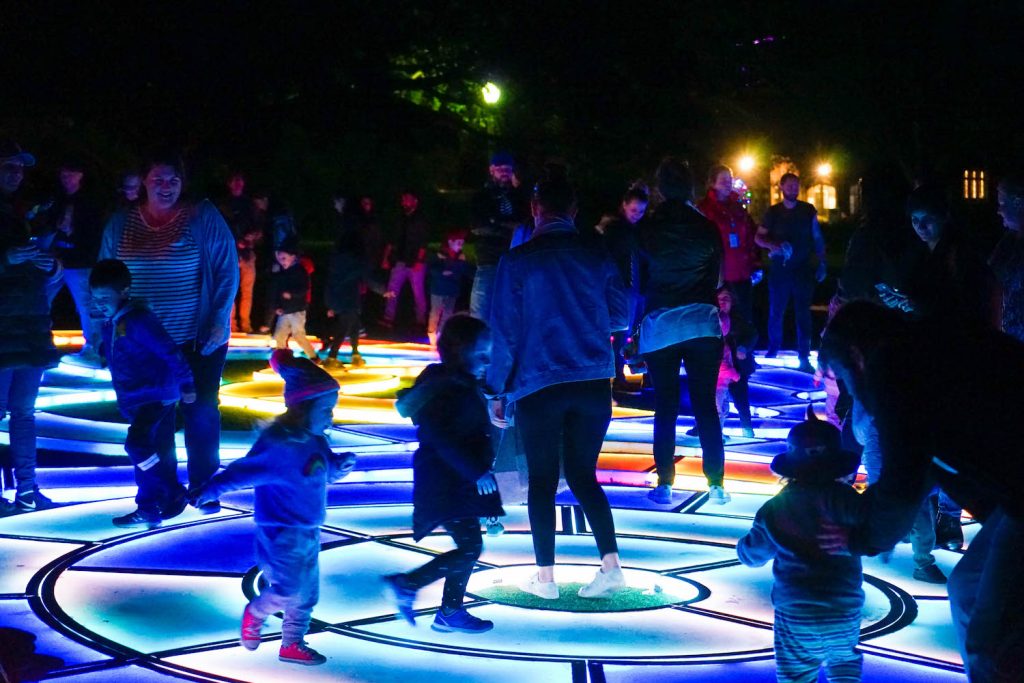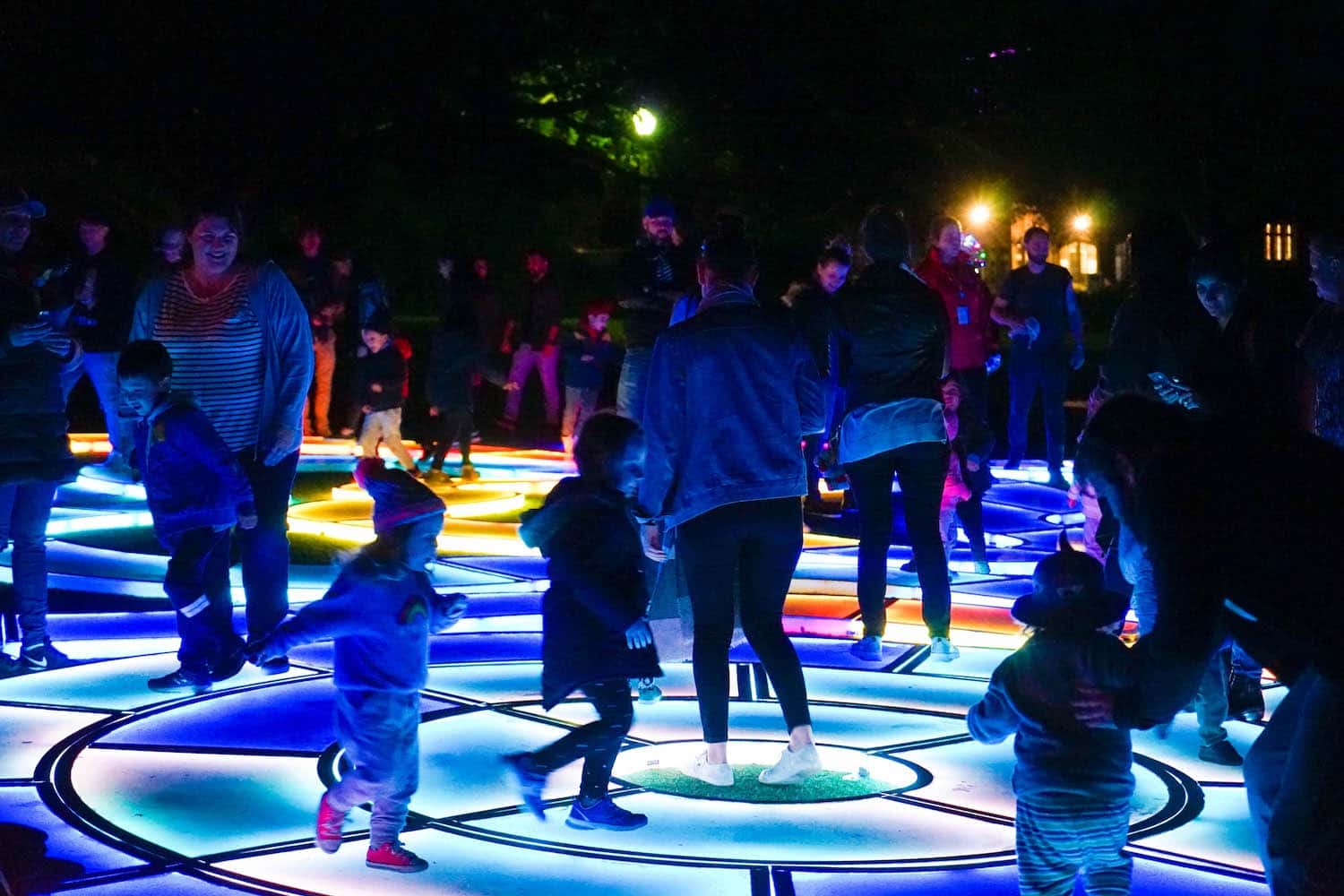 What Kind Of Things Might I See At Vivid?
The programme and displays change yearly and as the festival has grown they have become bigger and bolder. Past musical acts have included The Cure, St. Vincent and Solange.
A great example of a previous talk is the one made by James Cameron in 2018 which covered his career as a marine explorer complete with in-depth descriptions of journeys to the bottom of the ocean and the technology required to do so.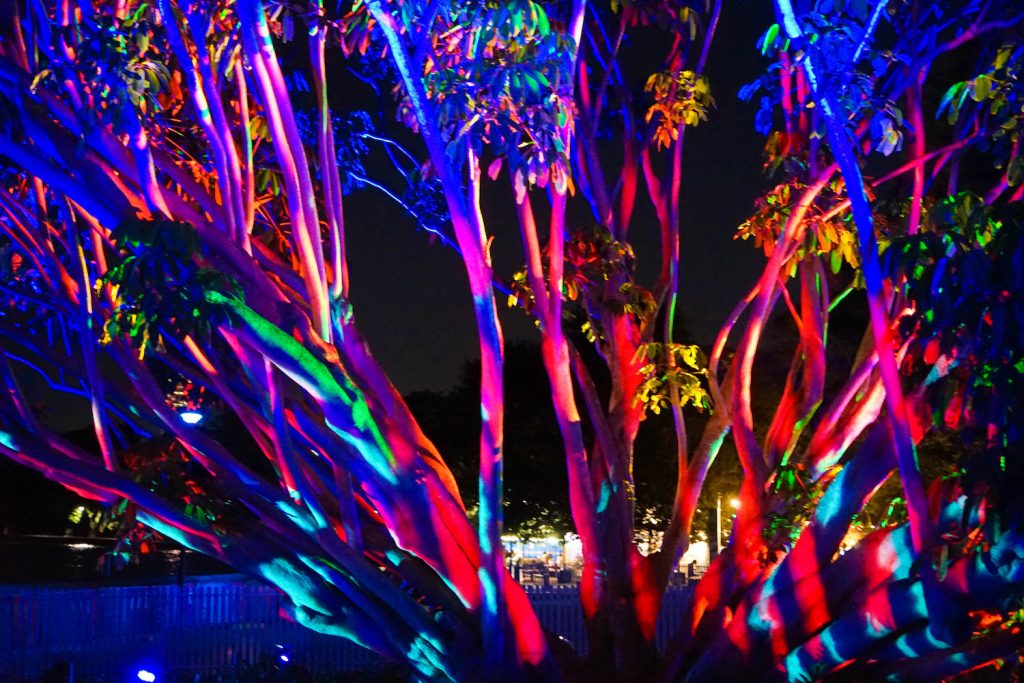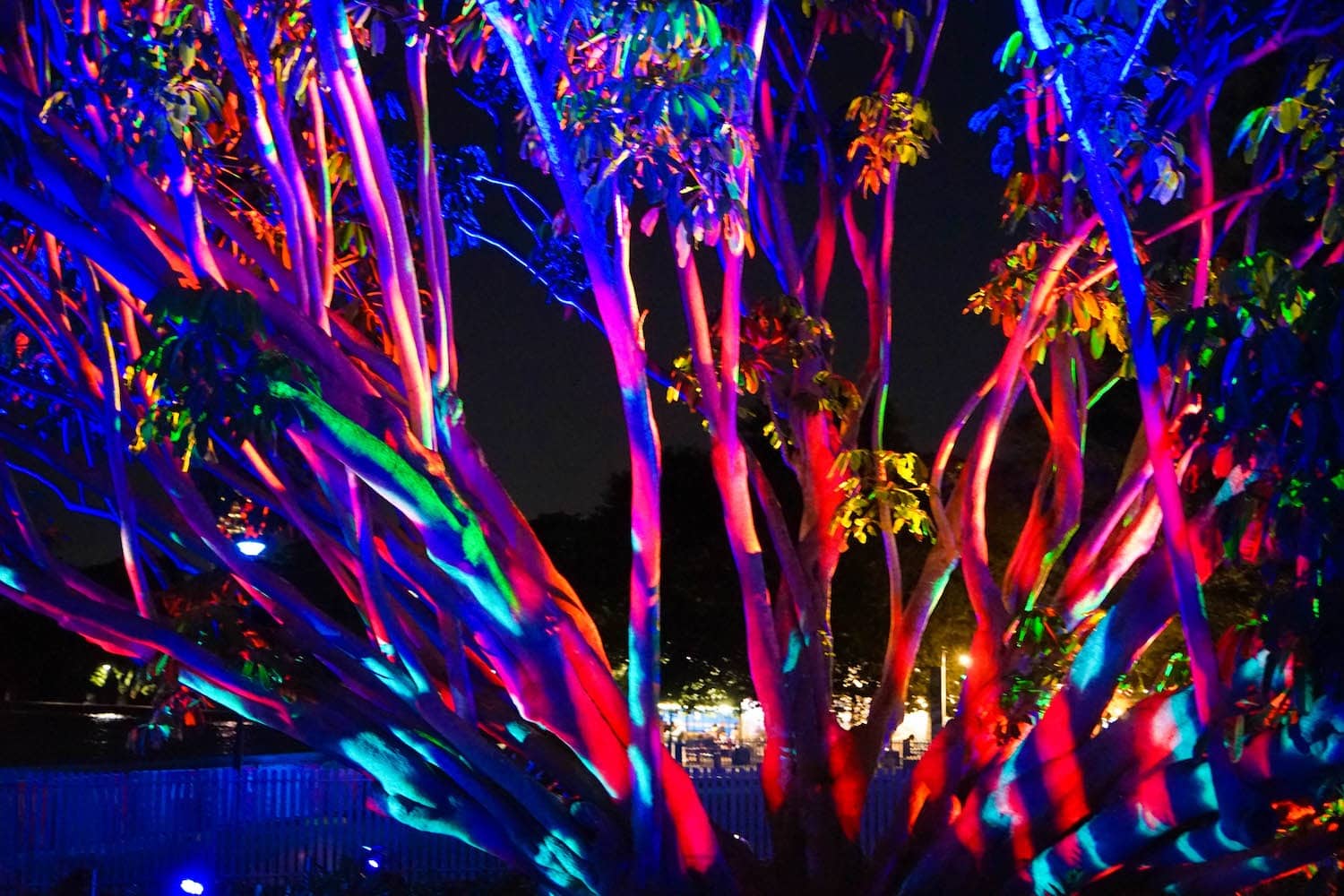 Other noteworthy talks include one by gamification expert Jane McGonigal and a visual strategist for NASA. These kind of things offer fascinating insights into innovations and ideas of today – even if you're not massively into science or technology you'll find them interesting.
As for the light installations, the sky is the limit. The Botanic Gardens displays mentioned before are always spectacular, with paths weaving through lit-up trees and plants. In 2018 the waterside precinct of Barangaroo played host to a giant illuminated puppet shaped like a woman dancing along the water's edge, while the zoo had Lights for the Wild with glowing sculptures of the animals the zoo is helping to save from extinction.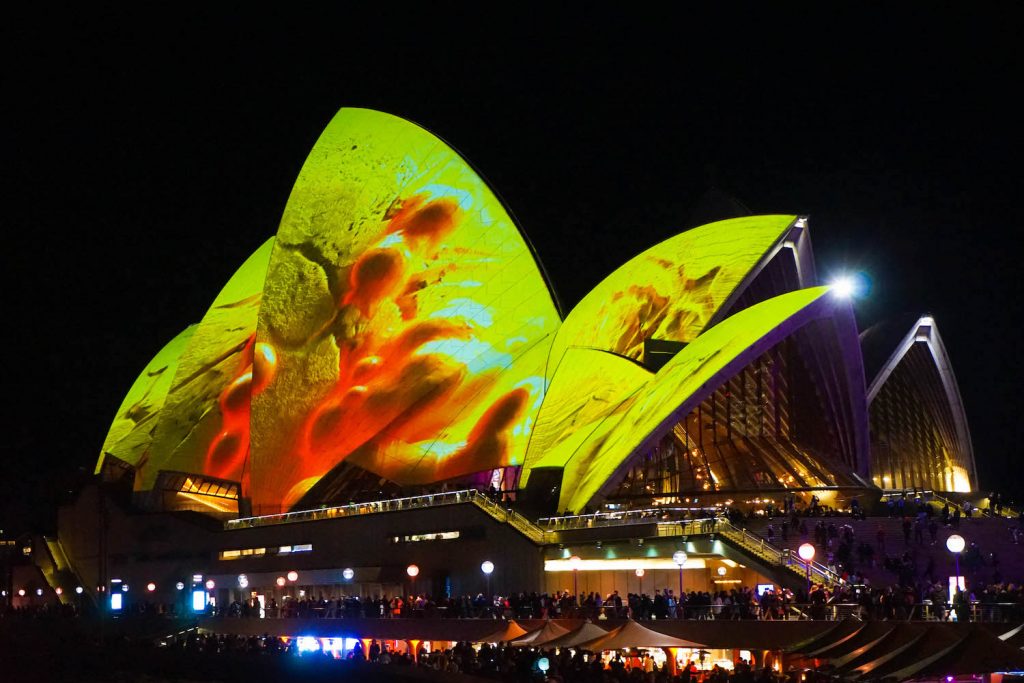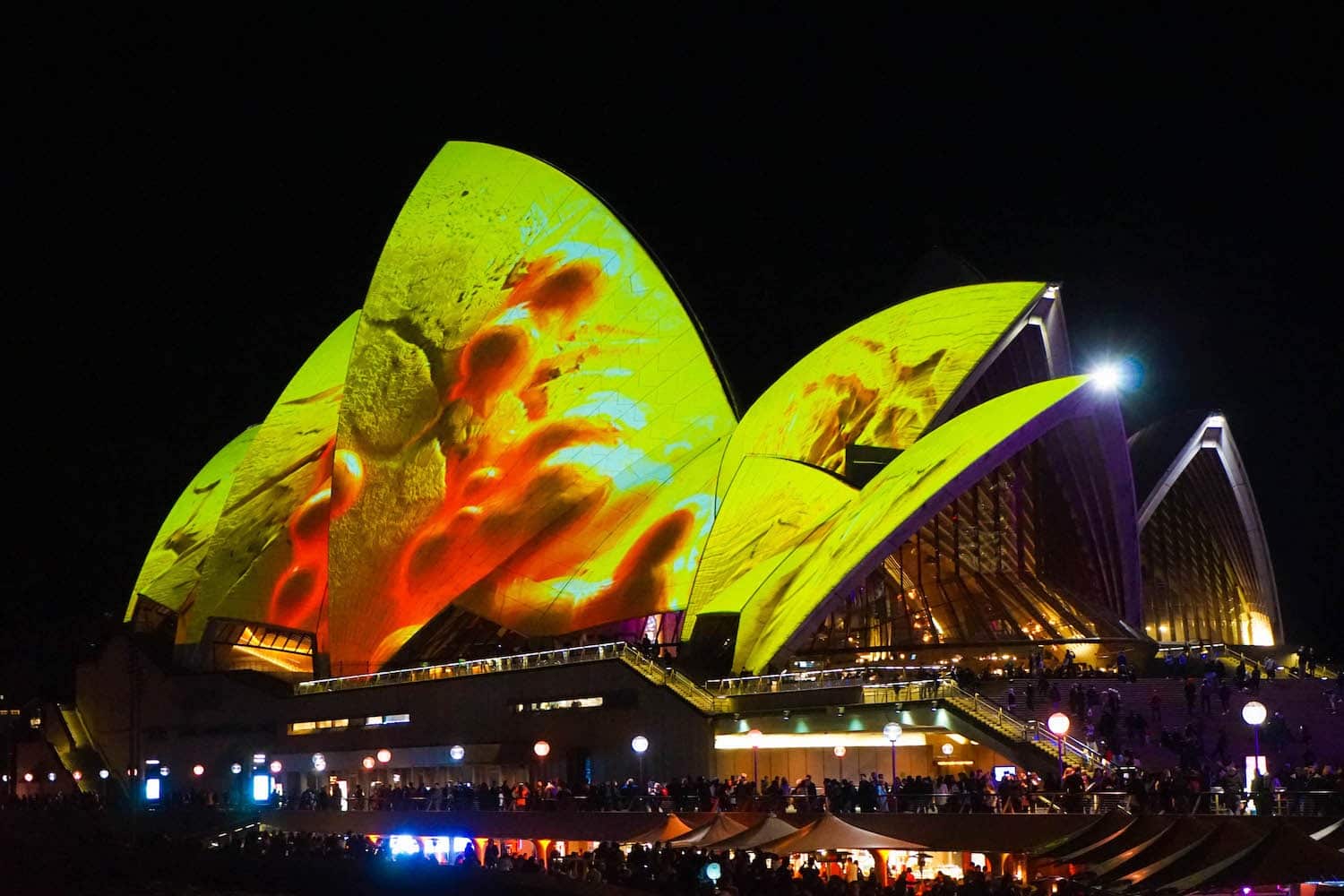 Why Should I Plan My Travels Around Vivid Sydney?
It's wonderful to see the city in this way, its incredible buildings treated like a living work of art and highlighted in light and colour. If you know Sydney well already, this feels like greeting it anew; if it's your first time to this amazing city then it's the perfect introduction.
Festivals like Vivid Sydney simply have an inspiring atmosphere. They are all about development, about thinking outside the box, about bringing art and ideas to the general public, not only those who can pay high prices. It's a way to see the very best side of Sydney – and learn something at the same time – so it's well worth planning your Australia sightseeing trip around this vibrant event.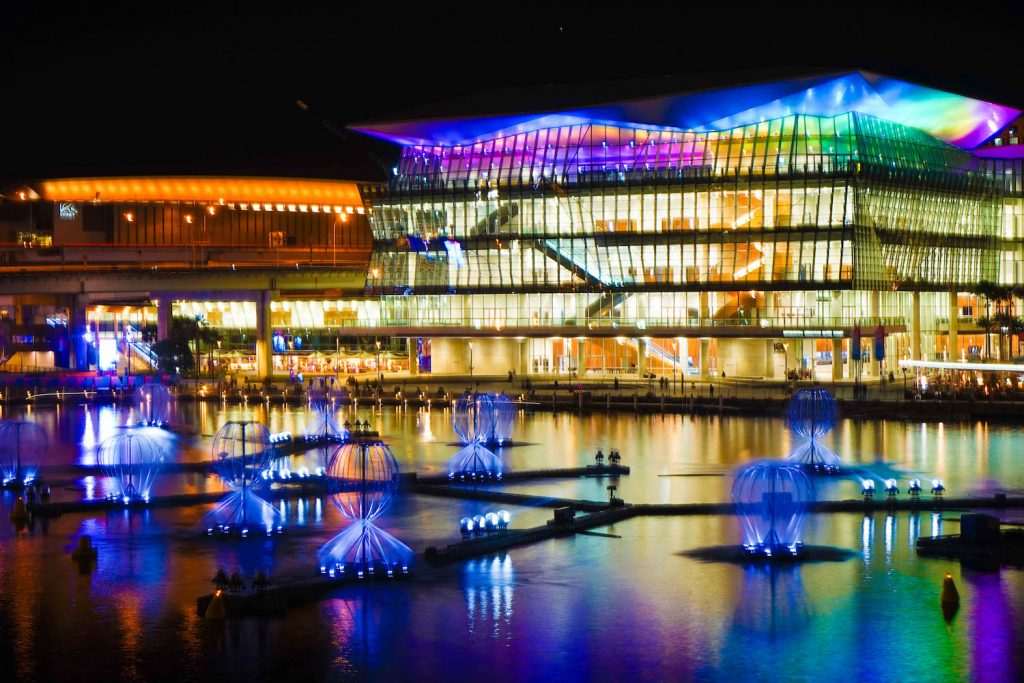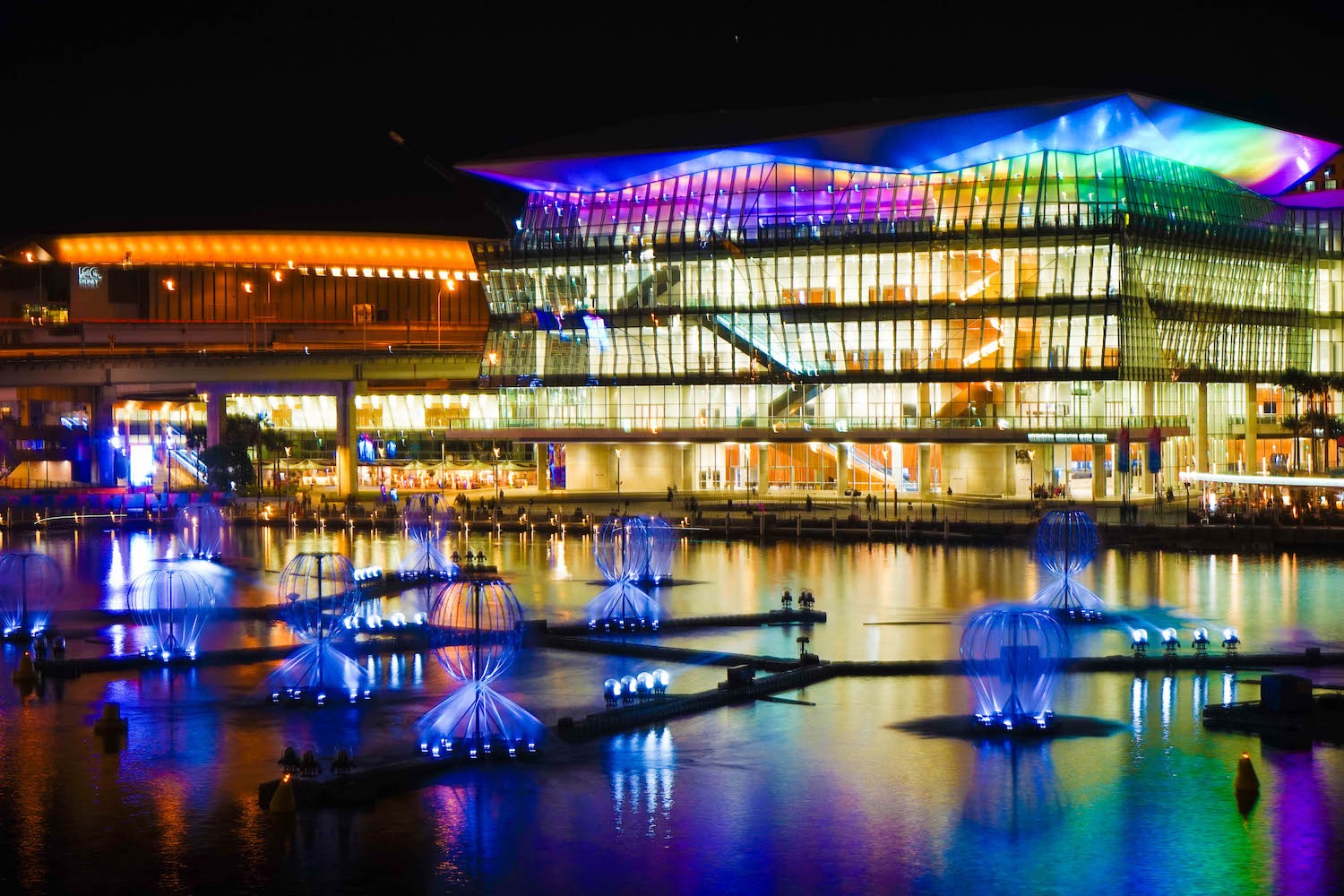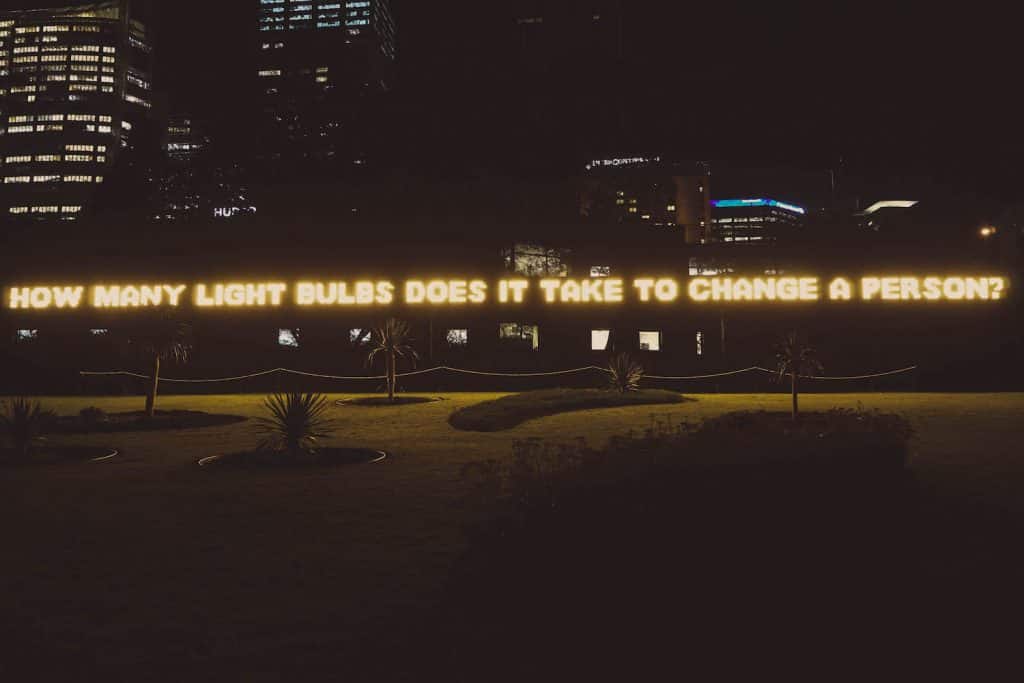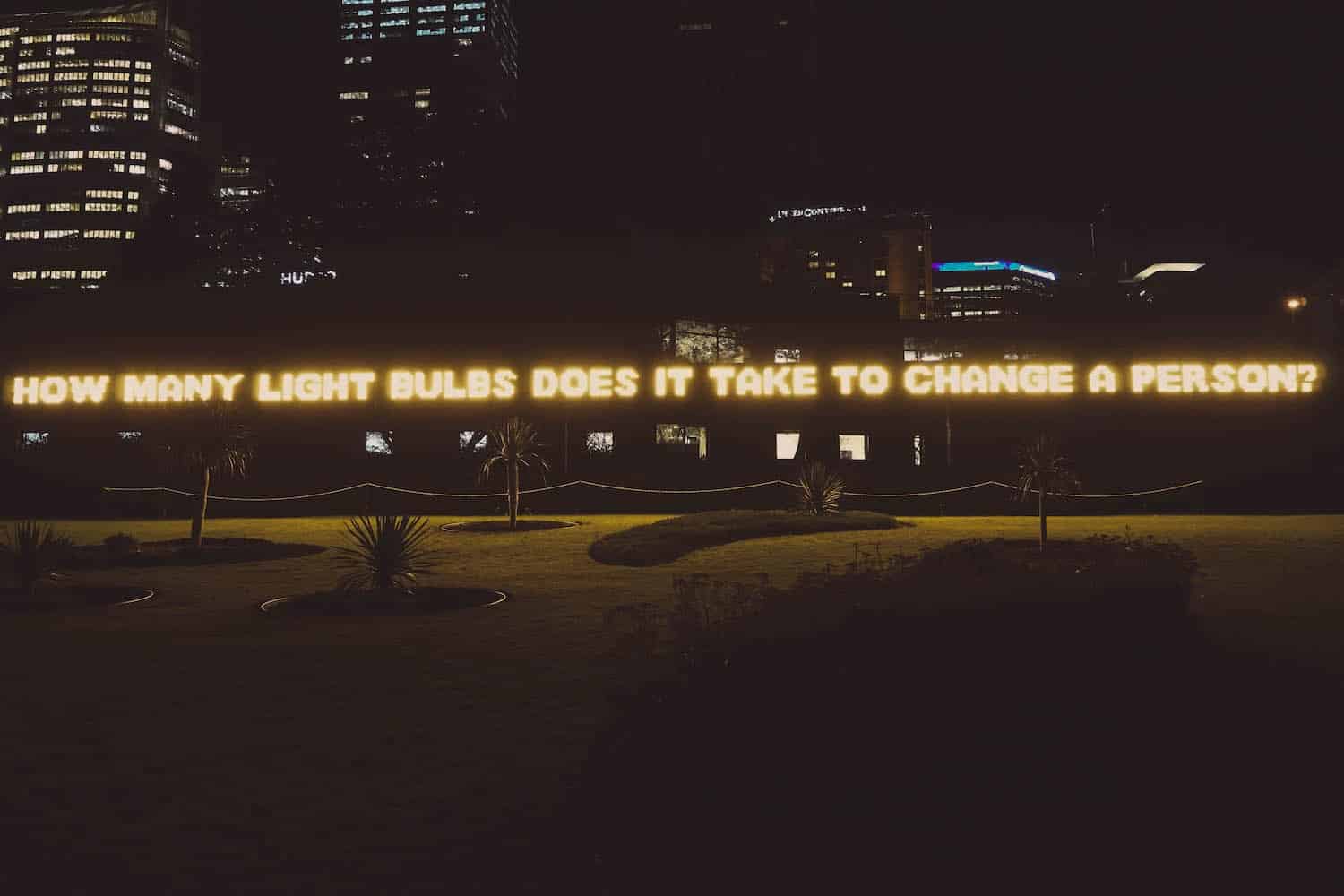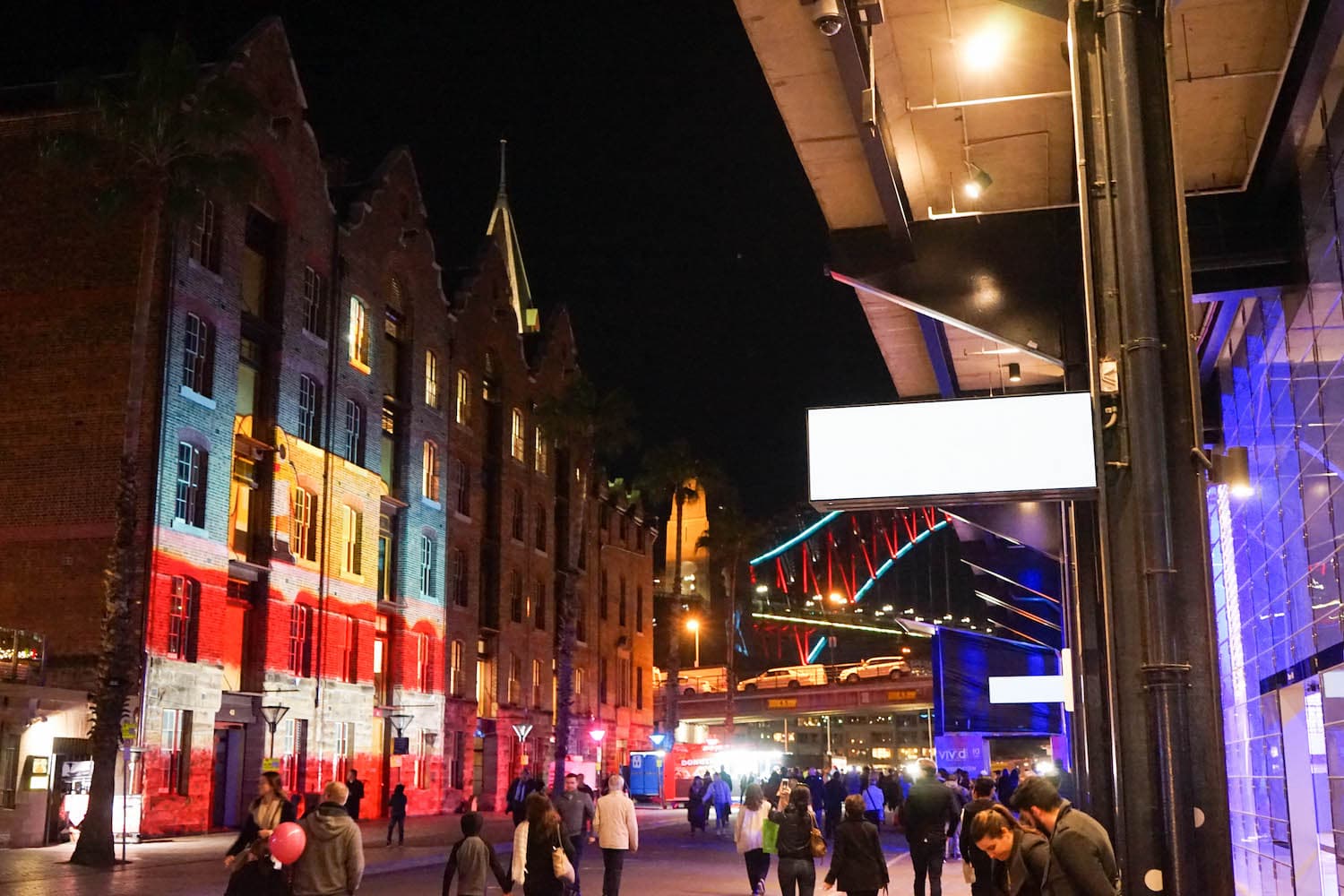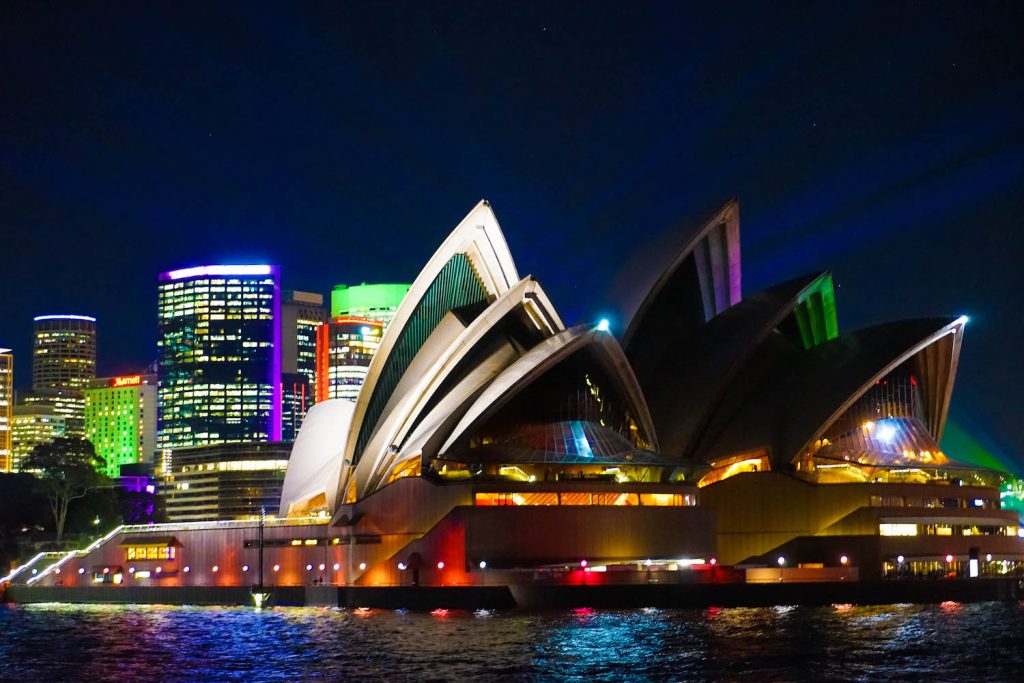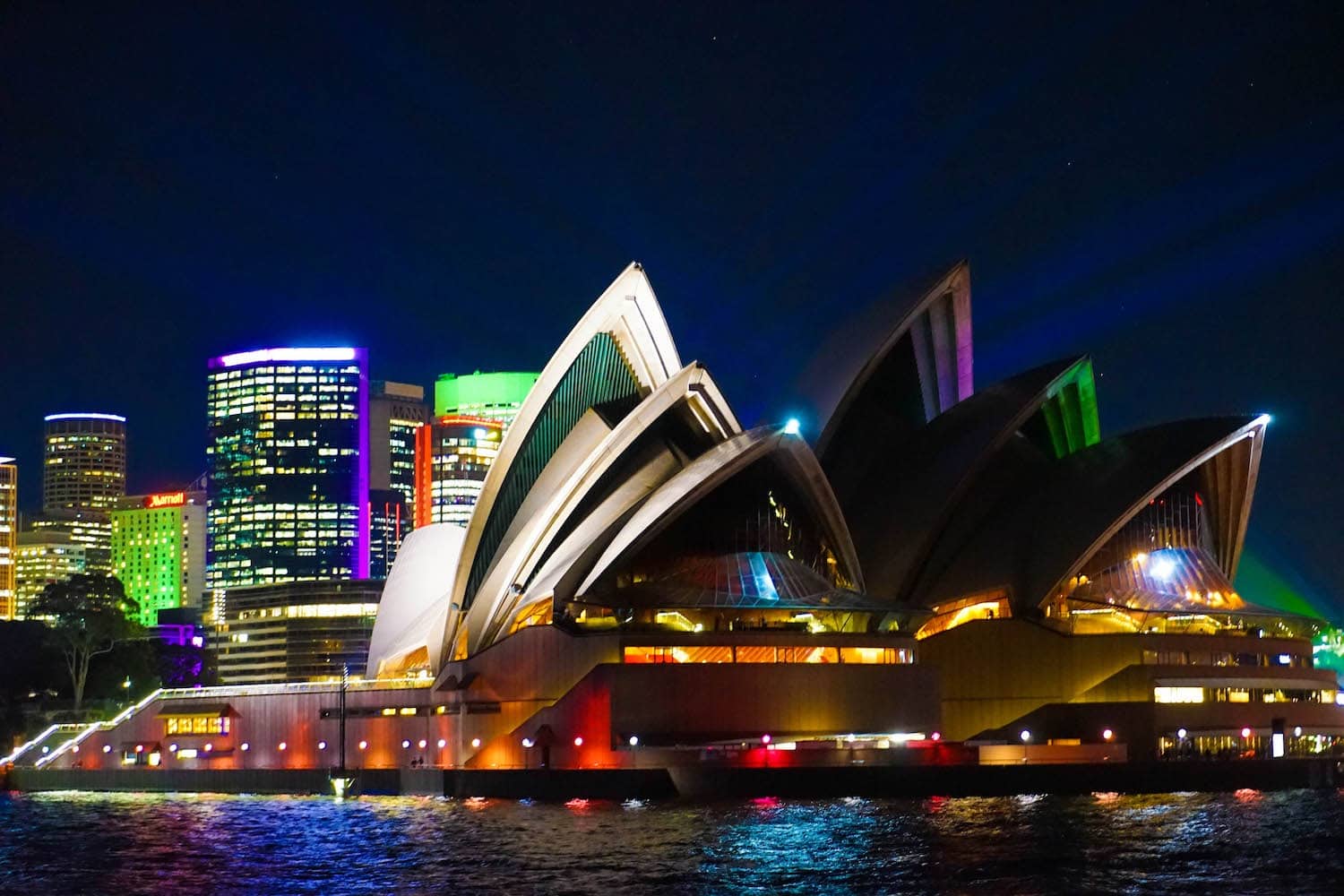 Further Things To Consider Before Any Adventure
Now you're all set and prepared to explore our big wide world, why not sort out everything else out all in one go? If necessary for your travel plans make sure you have brought proper travel insurance, protected your privacy by getting a secure VPN, compared all the top hotel booking sites to find just what you're after, reserved an unbeatable rental car price and - of course - booked the best flight deals!
Or maybe just forget it all and go for a last-minute cruise or effortless tour instead?
Many budget travelers (including me) indulge in worldwide airport lounge access, so we can experience luxury while still slumming it in economy. Naturally, we would never leave home without a more general travel guide since we couldn't possibly cover everything here!
Just add an adventurous attitude and plenty of smiles - they go a long way - and that about covers it all! Now go out, find your own path and don't forget to share your best inspiration stories with me on Facebook, Twitter, and Instagram...I'd love to hear from you!