There is no doubt that Mexico is home to many talented artists. From this beautiful country, several Oscar nominees and winners have emerged: directors such as Guillermo del Toro, Alfonso Cuarón, and Alejandro Iñárritu are only the tip of the iceberg.
With its wide territory, Mexico is also known for its diversity of landscapes. Vast deserts, magnificent mountains and beaches, and gorgeous cities are some of its highlights and has something to offer for all tastes.
Mexico has a rich history forged by conquers and revolutions. The pre-Columbian times, the Spanish colonization, and the Mexican Revolution have left a map of historical landmarks, as well as a prolific cultural mixture. The native and the European have converged for centuries, and this shows in the country's language, music, food, and literature. And what better way to get to know this country's culture than through movies set in Mexico that capture the Mexican essence.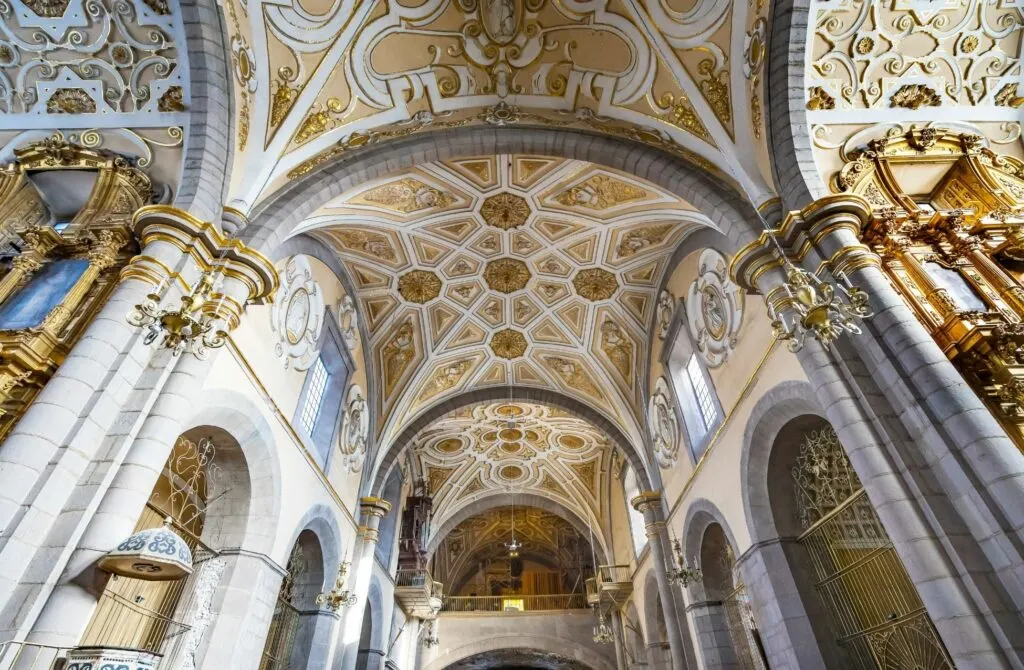 All of these unique elements have fascinated storytellers and filmmakers for years and result in a wonderfully complex and rich array of movies set in Mexico – and you would expect nothing less for such a rich and complex country.
We love this because one of the reasons why we watch movies is that they are a perfect way to travel to different places while staying at home – and to decide if a destination evokes that sense of wanderlust in us before ever investing in a ticket there.
This is what inspired us to visit Greece, Russia, and Brazil, among many other places. Sometimes you can then visit different locations and feel like you were inside the movie (thus the popularity of visiting Middle Earth / New Zealand or James Bond's Skyfall). When it comes to Mexico, these films promise to have you wanting to visit the mystical Chichén Itzá, to relax on the paradisiacal beaches of Tulum, or explore the countless other incredible things to do in Mexico.
In the following paragraphs, we dive into some of Mexican best cinematic pieces and why they deserve to be watched, as well as the locations featured and the reasons to visit them.
Wondering where to watch? It depends on where you live in the world and which streaming services you have. We link to the streaming service we watch on in each case - be it Netflix, Amazon Prime, Apple TV+, or elsewhere.
You can get one month free of Amazon Prime (or a 6-month trial for students) of Amazon Prime and also get immediate access to FREE Two Day shipping, Amazon Video, and Music. While you won't be charged for your free trial, you'll be upgraded to a paid membership plan automatically at the end of the trial period - though if you have already binged all these, you could just cancel before the trial ends.
Apple TV+ also has a one-week trial, and Hulu has a one-month trial (which can be bundled with Disney!). Another option might be using a VPN to access Netflix titles locked to other regions. Netflix is now available in more than 190 countries worldwide and each country has a different library and availability. US Netflix is (understandably) one of the best.
While we wish everything could just be in one place - for now, it seems these are the best streaming platforms to watch on.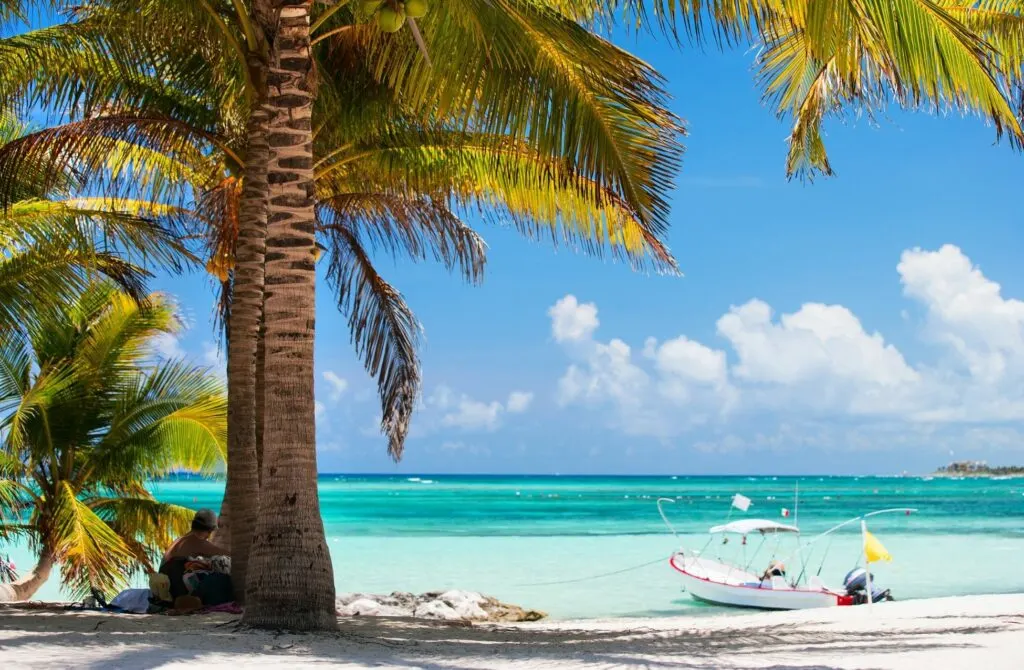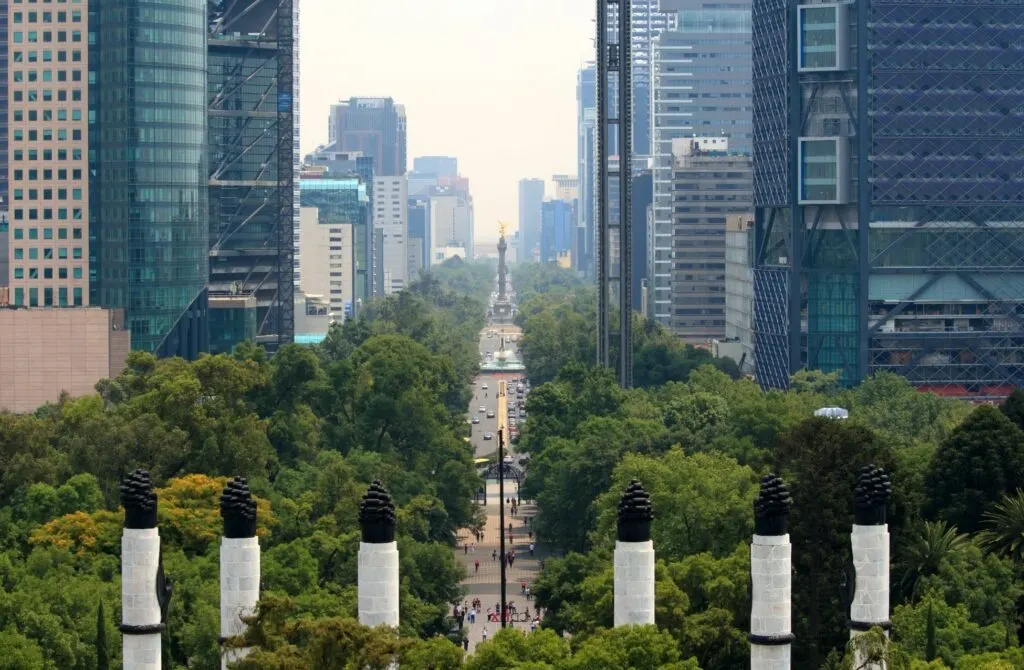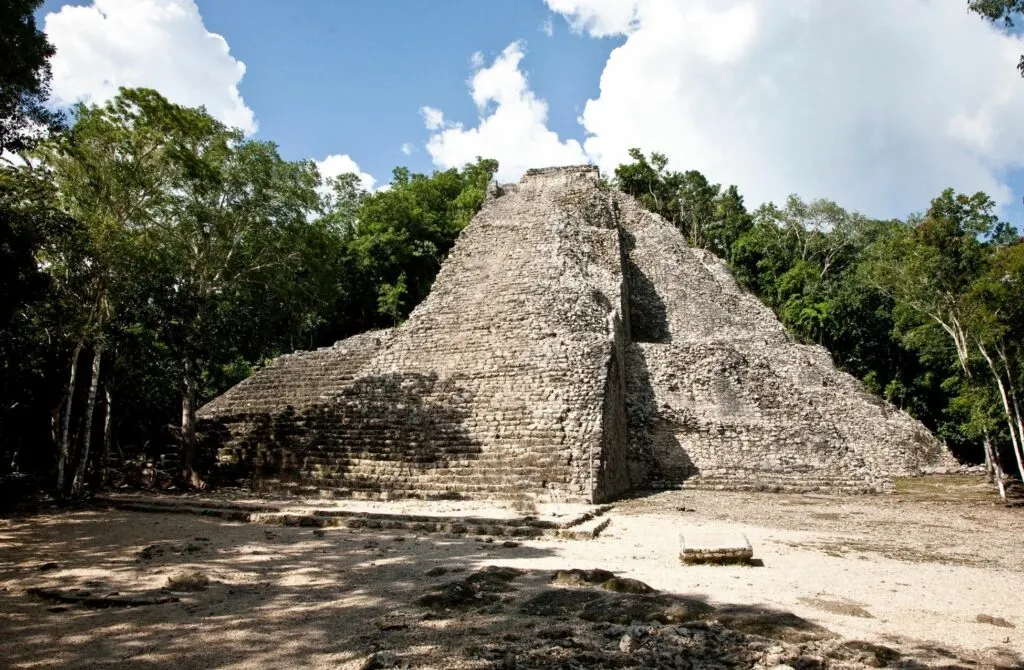 And Your Mother Too [Y tu mamá también] (2001) is possibly the most famous film from the New Mexican Cinema movement. It was directed by Alfonso Cuarón, who directed other critically acclaimed films, such as Gravity (2013), as well as blockbusters like Harry Potter and the Prisoner of Azkaban (2004).
In this movie, two friends, Tenoch (Diego Luna) and Julio (Gael García Bernal), who have just finished high school, meet an enigmatic and attractive Spanish woman, Luisa (Maribel Verdú). They convince her to go on a road trip with them to a fantastic beach called "La boca del cielo" ("Heaven's Mouth"). After fighting with her longtime boyfriend, she agrees to go with them, but there is one problem: the beach doesn't exist.
During the trip, conflicts within the trio will arise as sexual tension builds up and secrets are revealed. At the same time, the film explores the complex political background and class relationships between the characters.
Along the trip, they visit an array of small towns, but it's their final destination that catches the viewer's eyes. By chance, the trio ends up on a magnificent beach that may look like heaven's mouth but is, in fact, called Cacaluta, and it's located in the Huatulco Bays. A lot of people have been inspired by the movie to travel there, finding it just as wonderful in real life as in the picture.
Cacaluta Beach is actually inside a protected National Park, which is why in the film, the landscape looks so intact and untouched by humans. Visitors can travel there by boat, or they can book an authorized excursion, either by horse or quadricycle. You can also get a permit to camp there, which locals usually do around New Year's.
Also by Cuarón, Roma (2018) is an intimate and heartbreaking story about a maid, Cleo, and the family for which she works. It is set during the 1970's -a time of turbulent political movements in the country- in the Roma Colony, a rich area of Mexico City. This film is truly one of a kind for many reasons. The lead actress, Yalitza Aparicio, was on her way to becoming a teacher when she auditioned, with no acting background or training.
Aparicio's mother had actually been a maid in Mexico City, so the role might have echoed some of her mother's experiences. Another peculiarity is that Roma was shot in chronological order, and many times, the actors were not given a script until the same day of the shooting. Cuaron's intention was to bring authenticity to the scenes and characters by having the story play in an organic way that would feel real to the cast.
The Roma Colony canalizes the character's frustrations and fears as they navigate the intersections of class, gender, and ethnicity in a post-colonial Mexico. For this film no sets were built, it was shot in the city, so all the buildings and houses shown are in fact there and can be visited. The area was in its prime during the 1920s when many rich families had their mansions and small palaces built there. It gradually lost its place at the top since other areas of the city offered better accommodations for modern needs.
However, it has been revalorized in recent years due to its historical significance and extraordinary architecture, mostly in art deco and neocolonial styles. The song "Roma," from Music Inspired by the Film Roma, combines everyday sounds from the Colony to create a symphony that perfectly captures the atmosphere of the neighborhood.
Desperado [La balada del pistolero] (1995), is an action film by Robert Rodriguez, starred by Antonio Banderas and Selma Hayek. It is the sequel to El Mariachi, but it works as a standalone film. In a John Wick fashion, El Mariachi (Banderas) seeks revenge against Bucho, a drug cartel leader, for killing his girlfriend and shooting his hand, leaving him unable to play guitar. He turns into a killing machine that will not stop until his anger is satisfied.
The film is ridiculous, but it's self-aware. From Mexican stereotypes to western clichés, this film has it all. It even has a Quentin Tarantino cameo (with whom Rodriguez worked on From Dusk till Dawn), who only shows up to tell a joke. The movie is fast-paced and filled with violence (guns, explosions, and Danny Trejo shooting from moving vehicles), but also romance and seduction, brought by Hayek's wonderful performance.
One of the best movies set in Mexico; you can visit make of the scenes in real life as it was shot in Coahuila. Full of desertic landscapes and historical monuments, this state has many sights to offer. In this region, you will find the stunning gypsum dunes, a completely white desert, where there once was a sea. You can also visit the town of Saltillo, where you will find the Dessert Museum, a museum that collects the rarest species of desert plants.
This state is also home to the Poza Azul, a deep body of water in the middle of the dessert that reflects light in a unique way to create all different shades of blue.
If you are interested in Mexican art, you might have heard the term "magical realism." Like Water for Chocolate [Como agua para chocolate] (1992) is a cinematographic adaptation of a novel by the same name, by Mexican author Laura Esquivel. This movie was shot partly in Texas and partly in Coahuila. While not being fully a fantasy film, there are subtle magic elements that usually work as a metaphor for something else.
The story centers on Tita, played by Lumi Cavazos, the youngest of three sisters. As tradition dictates, she will remain to be her mother's caretaker in old age, so she is not allowed to marry the man she loves, Pedro. He marries one of her sisters instead, and they all must live in the same house, but while her mother may have forbidden a marriage, she cannot by any means stop the infatuation that keeps growing between Tita and Pedro.
Tita discovers that she possesses an extraordinary talent for cooking, and so she channels her emotions through the art of food. As the plot moves, we witness a display of Mexican traditional cuisine, such as "Pastel Chabela" (peach cake), "Codornices en pétalos de rosas" (quail on rose petals), or "Chiles en nogada" (chiles filled with stew and fruit). Food plays such an important role in the story that the author released a second book with Tita's recipes and annotations.
The dishes have extraordinary effects on those who eat them because they are influenced by the protagonist's moods. Some of the effects are longing for a lost lover, sudden infatuation, or reminiscence for childhood memories. The film combines food and eroticism in a unique way that inspires a desire to travel to Coahuila and taste all the different recipes.
Pedro Páramo (1967), by Carlos Velo, is also an adaptation of a book, in this case, the namesake novel by Juan Rulfo. Often considered one of Mexico's best pieces of literature, the film translates the desolated landscapes and magical realism from the pages to the screen.
Pedro Páramo is the story of Juan Preciado, a young man who goes in search of his father to the rural village of Comala. Unknowingly, he wanders into a town full of ghosts, where the echoes of political and personal violence still haunt those who enter. The film submerges the protagonist (and the spectator) in the period of the Mexican Revolution, its turbulence reflected in the romantic aspirations of Juan's father, Pedro Páramo, and his incessant yearning for the love of his life, Susana San Juan. In order to fulfill his ambition, Pedro Páramo is willing to destroy a whole region and the lives of many.
In modern times, when every book seems to get an adaptation, it is worth questioning if this story works as a film. In this case, even the most fervent Rulfo fans will agree that the adaptation is wonderfully done. Calvo understands the symbolism and national epic that lies within Rulfo's story. The black and white images don't diminish the impressive nature of the land and manage to capture the splendor of Páramo's ranch and the misery in which Comala's inhabitants must live.
While there is a real town in Mexico named Comala, this is not this town's story. But it might as well be. In its specificity, Pedro Páramo manages to address a question of Mexican identity. The question of ownership and land, of freedom and heritage.
The movie was shot mainly in the region of Hidalgo, which has a rich history, in particular during the Mexican Revolution, when farmers abandoned their crops to fight along with Zapata. Nowadays, it is known for its colorful houses on the hills, which give the impression of having a patchwork blanket draped upon them.
The Beautiful Game [Rudo y Cursi] (2008), by Carlos Cuarón, reunites once again Diego Luna and Gael García Bernal in a dramatic comedy about two half-brothers. Tato (García Bernal) and Beto (Luna) Verdusco work in a banana plantation in the region of Guerrero, where they live with their abusive father.
The brothers dream of earning lots of money so they can build a big house on the beach for their mother. Luna and García Bernal have an undeniable chemistry that makes their relationships on-screen feel real. They flawlessly capture a sibling relationship, both the good and the bad, the affection and the jealousy.
They find a way to accomplish their goals when Batuta (played by Guillermo Francella), a soccer recruiter, spots them and convinces them to let him be their manager. They end up playing in two different soccer teams in Mexico City, but they both have other interests to keep at bay, or they may ruin their careers. Tato loves women and wishes to be a country singer, only he's terrible at it, while Beto has a gambling addiction that he must hide from everyone else.
In this film, we get to see one of Mexico's great passions: soccer. There's not a single moment of boredom in The Beautiful Game, but it is especially during the matches that tensions are high since everything that happens in the field will eventually determine the fate of the Verduscos.
The crowds go crazy with euphoria or anger, just like in real life, and we get to experience the highs and lows of Mexican soccer fans. If you plan on traveling to Mexico City, this movie might spike your curiosity to see a real match and participate in the crowd's extreme rush of adrenaline.
Frida (2002), by Julie Taymor, tells the story of the famous painter, Frida Kahlo, who is played by Selma Hayek. Perhaps the most famous Mexican artist of all time, Kahlo's life was everything but boring.
The film shows the artist from her teen years when she got in a traffic accident, from which she suffered a back injury that would eventually leave her bed-bound. We see her relationship with renowned muralist Diego Rivera. Their troubled relationship is full of romance, fights, and infidelities. In fact, one of Frida's most famous lovers was Leon Trotsky, who is also portrayed in the movie.
Throughout the film, we can see different parts of Mexico City. As spectators will appreciate, a lot of colonial-style buildings still remain in the country. The constructions manage to impress the viewer and create a traditional atmosphere that goes perfectly with the artist's clothing and hairdressing styles. Frida's house, which is shown in the film several times, has been turned into a museum that people can visit. It is called the "Museo Casa Azul," which translates to "Blue House Museum," due to the walls being painted a bright hue of blue.
Inside, you will find some of Frida's belongings, such as her orthopedic corsets and traditional dresses; you will be able to step into her studio and, of course, admire her art. Some of the pieces are not actually movable since she wrote and painted on the building itself, so you will only find them there.
The Comet's Journey [El viaje del cometa] (2009) is a documentary film set in Mexico by Ivonne Fuentes. It is a real story about two retired teachers, Enoc Fuentes (Ivonne's father) and María Luisa Aguilar, who transform a school bus into an RV, which they pack with telescopes and drive all over the northern Mexican region.
Their goal is to teach astronomy in rural schools and to share their passion for the discipline with others. The opening sequence holds a beautiful shot of an old lady sitting on the shore, contemplating the mountains and rocks that hover over the blue water. Then the camera zooms in on the details: a hand that hangs from a chair, the ribbons tied to the tree's branches flowing in the wind, petrified shells lined up on the sand.
The film is a creative account of the importance of sharing knowledge and the need to appreciate nature's beauty. The real footage is intervened with maps, illustrations, and animations that make for engaging viewing. Each landscape the teachers visits is even more beautiful than the one they left behind. The nocturnal shots especially hold a mystical atmosphere that moves the spectator and truly captures the essence of their journey.
The Comet's Journey reminds us to pursue our dreams and live in the moment, to appreciate our surroundings for what they are, to try to understand nature and its many offerings, and most importantly, to share those experiences with others so that they can, in turn, be inspired to follow their passion.
Prayers for the Stolen [Noche de fuego] (2021), by Tatiana Huezo, is a brutal account of life in a mountain town where violence and fear lurk at every corner. The story centers on a group of girls who grow up in an area where opium is the main produce. Huezo shows what it is like to grow up in a violent world and the rapid loss of innocence these children must endure.
The girls are at great risk, not only living among drug dealers but also human traffickers. However, by focusing on the lives of the youths affected by corruption and decadence, instead of the powerful men that move the strings, the film turns into a bittersweet display of female friendship and adolescence. The girls must take care of each other since nobody else will, and so they develop strategies to avoid being taken while still trying to enjoy their childhood and teenage years.
Prayers for the Stolen was Mexico's submission for the 2022 Oscars. Its beautiful cinematography, passionate performances, and a script that allows silence to speak the truth is certainly a winning formula. Huezo had previously worked on documentary films, and she transports her usual approach to real life and real people to fictional stories and characters. She manages to dive into the psychological aspect of each character, creating a convincing world filled with suffering people looking for ways to escape their reality.
The town where the story takes place is located in the state of Guerrero (the same region where The Beautiful Game starts), a word which in Spanish means "warrior." While it's true that certain regions are unsafe for tourists, most of the area is actually peaceful, since their main economic activity is agriculture, growing coffee, rice, and corn, among other foods. These mountains are home to dense vegetation and rich wildlife, which are worth exploring with the help of a guide.
On the other side of the spectrum, Treasures [Tesoros] (2017), by Maria Novarro, is a film that the whole family can enjoy. Novarro was amongst the first generation of female directors to graduate from a Mexican film university. Treasures is a sweet, innocent story about a group of children who go hunting for a pirate's treasure.
The director claims she wanted to make a different version of what we get today as children's movies. The difference is clear in that the film is mainly realistic and dives into the friend and family relationships while still allowing for imagination to grow. She also wanted to show a different side of Mexico. Mexican films often draw on the violence and crime that seems to take over the country, but Novarro proves that there's still a Mexico that values fantasy, family, and childhood.
The film begins with a shot of the tropical forest, showing our protagonist, Dylan, and his family traveling to Barra de Potosí, a beach town. With his new friends, he will travel through the islands that line the coast in search of hidden treasure. The bright, colorful palette and the dreamy sequences -such as the shots of the group crossing the water by canoe- awaken a child's perspective in the viewer. If we can learn something from this film, it is that imagination enhances our travels by creating wonder and thrill at every turn.
Barra de Potosí is a hidden gem. It may not be as popular a destination as seeing the whale sharking in Cancún, but the deep blue water, golden sand, rich vegetation and wildlife, delicious seafood, and the friendly people that live there are more than enough reasons to visit it.