Finland is the happiest country in the world, at least according to the World Happiness Report. But you don't need anyone to tell you that when you're wrapped up in warm layers, sitting by a campfire – or sleeping in a glass igloo – gazing upward, spellbound by the sky ablaze in ethereal light.
The Aurora borealis or Northern Lights is on many travelers' bucket lists not only because it is a natural spectacle of epic proportions, but also because it can be elusive. The universe has to, quite literally, conspire for this dazzling sky show to appear, which is why it can only be seen in certain places at certain times of the year under very specific conditions. It's truly a once-in-a-lifetime experience worth planning for.
And because you'll want it to be perfect, you would want to work with industry experts who know when and where to take you to increase your chances of seeing the spectacular light show. You just might miss it by one night and not get another chance for a long time. Because it's a rare natural phenomenon, the Northern Lights are best experienced under the care and guidance of experienced tour providers.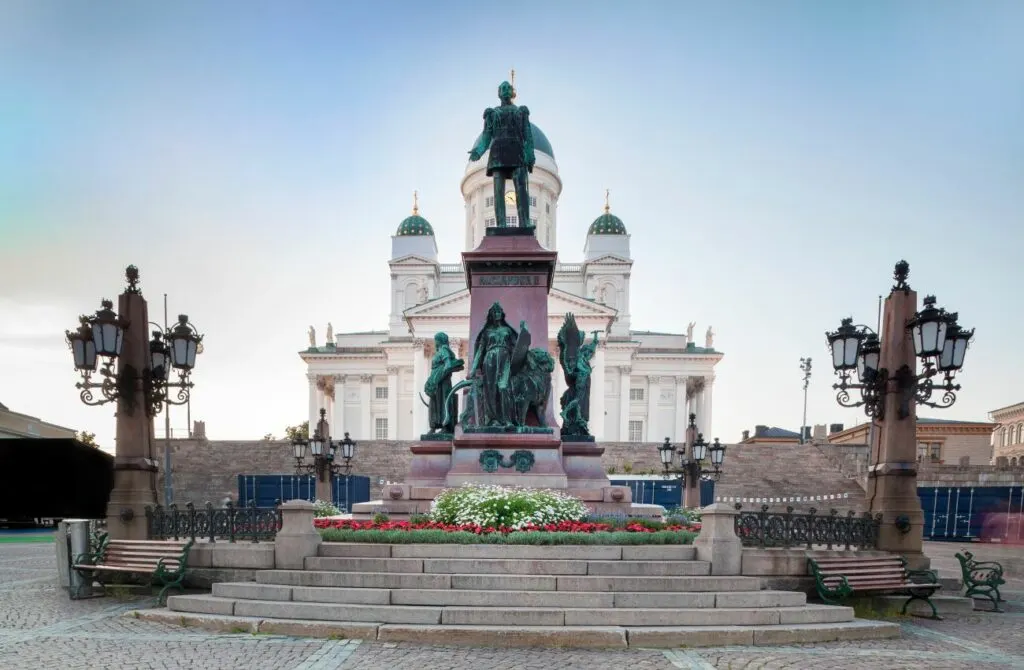 On the ground, Finland lures active adventurers into its myriad playgrounds, whether blanketed in thick powdery snow, dotted with inlets and islands, or blessed with hundreds of placid emerald lakes. Whizz past wintry forests while riding a wooden sled powered by a motor or pulled by pack animals.
Ride on a wooden sled pulled by reindeer through snowcapped woodlands and breathe in the crisp winter air. Soak up the stillness of a wintry world that seems to be at the very ends of the earth, and let that dancing curtain of eerie green glow speak to you at a primal level. Maybe then you'll understand why the Finns are one of the happiest peoples on Earth (and science backs them up).
Let experts on the ground arrange these expeditions for you and take the hassle out of packing gear. You won't need to bring skis or snowshoes or bicycles as they can be supplied onsite by well-equipped tour operators. All you need to pack is your personal effects and travel documents. And, of course, a yearning for adventure.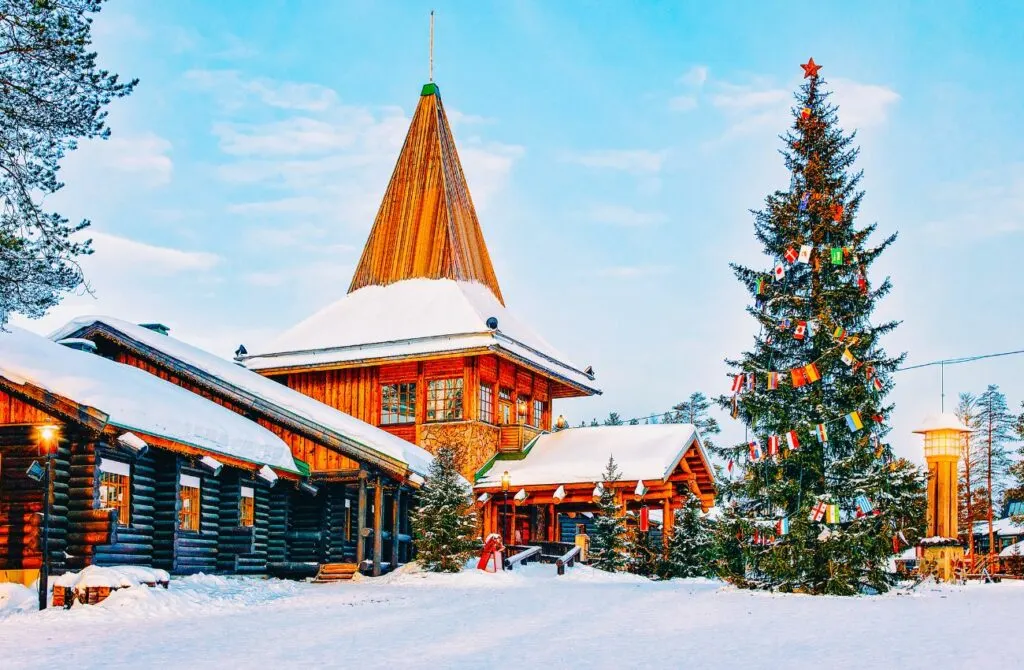 Below the Arctic Circle, Finland beckons with vast waters stretching east to the Russian border in a region known as Lakeland. Well-connected to Helsinki by rail, Lappeenranta is the gateway to cruises on Lake Saimaa, the country's largest. Enjoy a dinner cruise as the ship navigates narrow channels, quiet beach coves, forested islands and boreal woodlands.
To the southwest lies the jagged coast of Finland extending into the Baltic Sea. It is strewn with inlets and islands linked by ferry service. At its heart lies Turku, once the Finnish capital, now a thriving university town with a trove of historical riches. Gear up with a helmet and fill your panniers. The gravel roads and narrow lanes beg slow travel.
And then there's Helsinki and the capital region, with hints of Scandinavian influence in its design aesthetic, and obvious Russian influence in its Neoclassical brick buildings. It has kept its heritage well-preserved in dozens of museums and UNESCO sites.
Helsinki is well connected internationally, but so are Turku and Rovaniemi. So where to? Let these tours help you decide where to go. Wherever you end up, you'll likely find a sauna to soak in.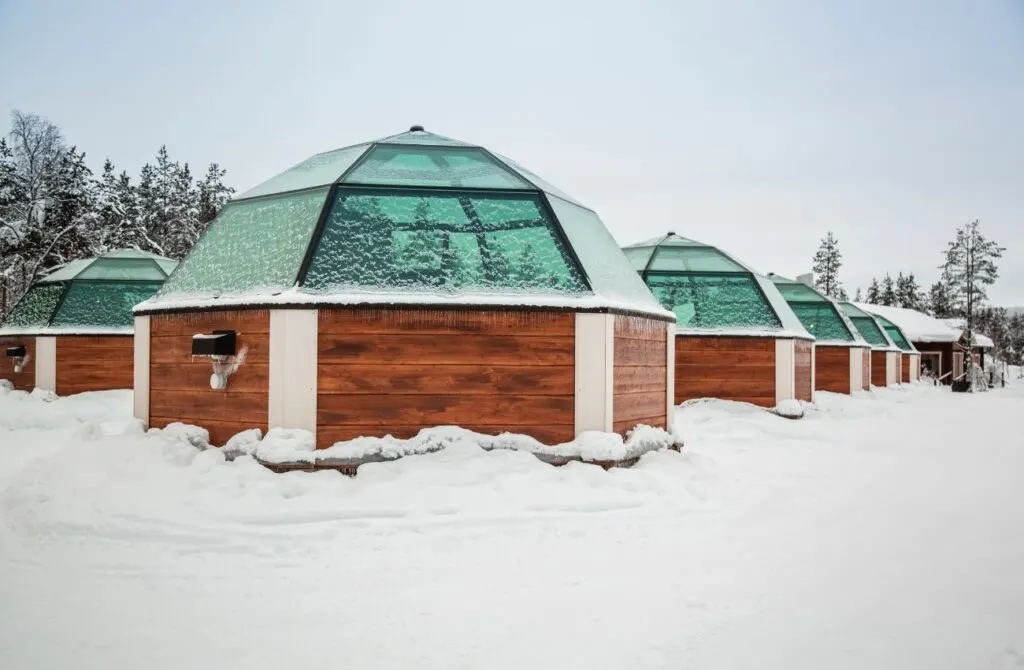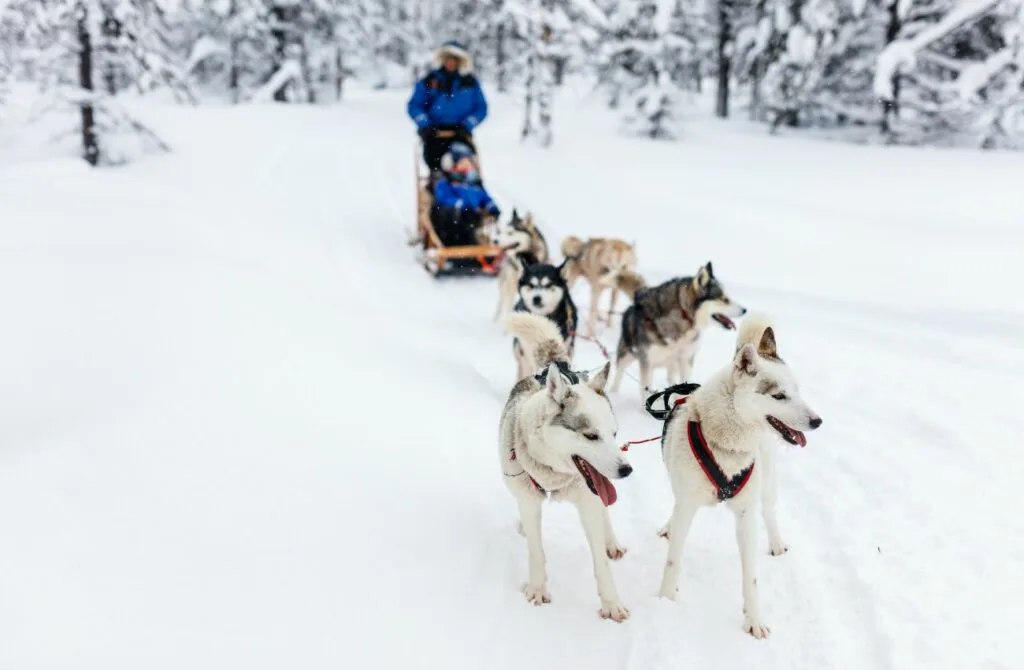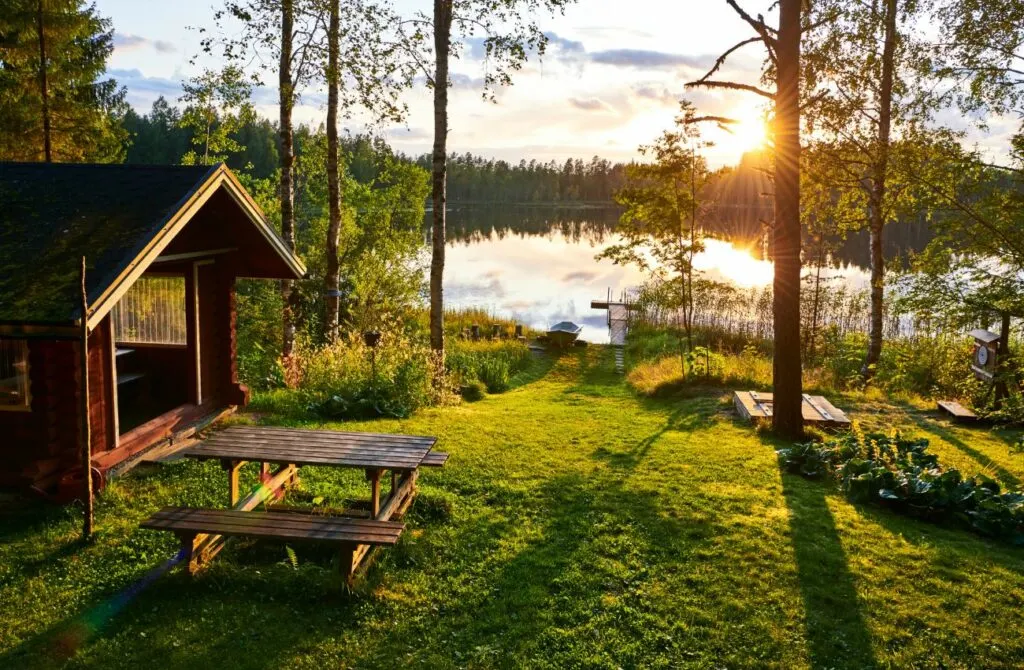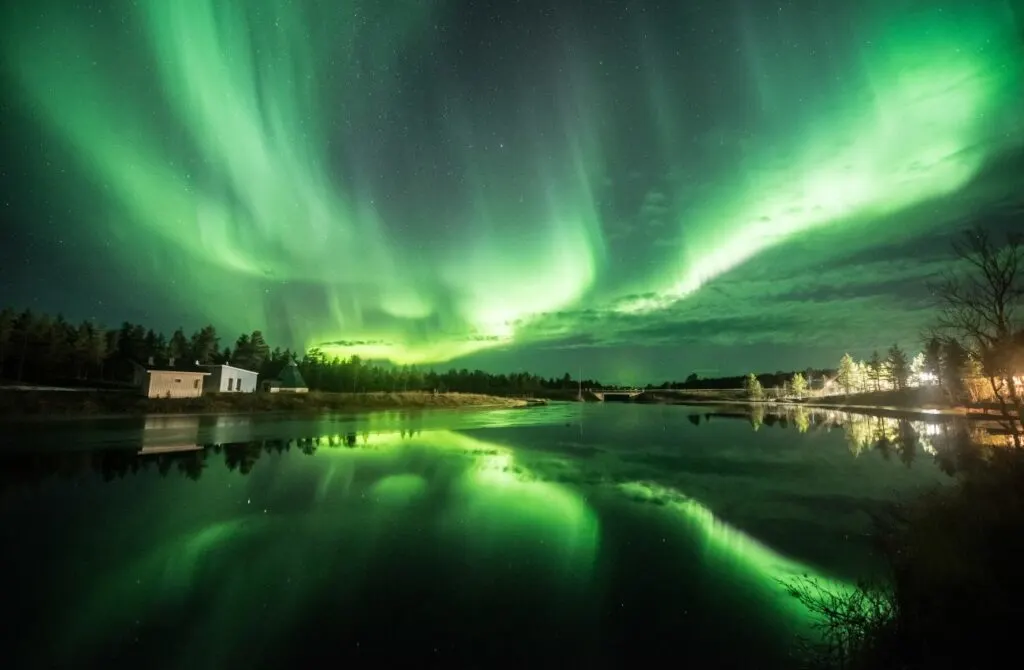 Location: Lapland
Itinerary: Saariselka
Group Size: 4
Age Range: 2 to 80
Physical Activity:
Operator: Agate Travel
Length: 4 Days
What to Expect
Short, small-group taster tour that combines Aurora hunting with sleigh rides and Sami cultural immersion.
Northern Lights
Sleigh ride
Snowmobile safari
Glass Igloo
What the Experience is Like
Zip through the wintry landscape on a snowmobile safari to meet a Sami host on a reindeer farm. Learn about reindeer farming, sledding and their traditional way of life. Hop on a night bus to chase the Auroras and witness, by the campfire, how they magically light up the sky if the conditions are right.
(Would you like to learn more about the Sami, Lapland's indigenous people? Sign up for this 4-day Aurora-hunting tour and get it straight right from a reindeer farmer's mouth.)
Continue on to Muotka Wilderness for a husky safari and a range of other optional activities like snowshoeing and snowmobiling. Spend a warm night under a glass igloo, with the enchanting auroras dancing overhead. Explore Muotka at your own pace before transferring to Ivalo Airport.
Inclusions are three nights in a standard hotel, including an Aurora glass cabin, with three breakfasts.
This tour is run by Agate Travel who's been in the business for 25 years providing guided tour service, and flights and train booking. They focus on offering tailor-made tours to ensure their clients realize their dream holidays regardless of budget, group size or travel style.
In a nutshell
More than just an Aurora-hunting trip, this 4-Day Finland Northern Lights Tour combines cultural interaction and active holidays in one short and nifty package.
Location: Lakeland
Itinerary: Helsinki – Lappeenranta
Group Size: 15
Age Range: 4 to 99
Physical Activity: Low to Medium
Operator: Click Tours
Length: 5 Days
What to Expect
Fully guided, small group taster tour of Helsinki and the Lakeland region in eastern Finland.
Helsinki highlights
Dinner Cruise
Rail journey
What the Experience is Like
Discover the headline attractions of the Finnish capital – Senate Square, Church-on-the-Rock, and Sibelius Monument – on arrival and on the second day of your tour. Arrange an optional ferry trip to the Suomenlinna Fortress to see this 18th-century fortification up close.
(Do you love rail journeys? And maybe a dinner cruise? This 5-day tour package from Helsinki to Lake Saimaa hits both.)
Board a train bound for Lappeenranta to explore this lakeside town, gateway to Lake Saimaa and the Saimaa Canal. Hop on board a ship to enjoy a dinner cruise. Before boarding the afternoon train back to Helsinki, explore the local museum exhibiting the history of the (Russian) border region and fill up with slow-cooked Karelian meat stew of beef, pork and lamb.
Enjoy centrally located 4-star hotel accommodation with 4 buffet breakfasts. Economy-class express train tickets are included. Operated in English and German in Helsinki.
This small group tour is run by Click Tours and offers an exhaustive menu of tour packages and tailor-made trips that suit all travel types, age groups and group sizes so anyone can "travel.discover.enjoy."
In a nutshell
This 5-Day Small Group Helsinki and South Karelia tour hits headline attractions to whet your appetite for more.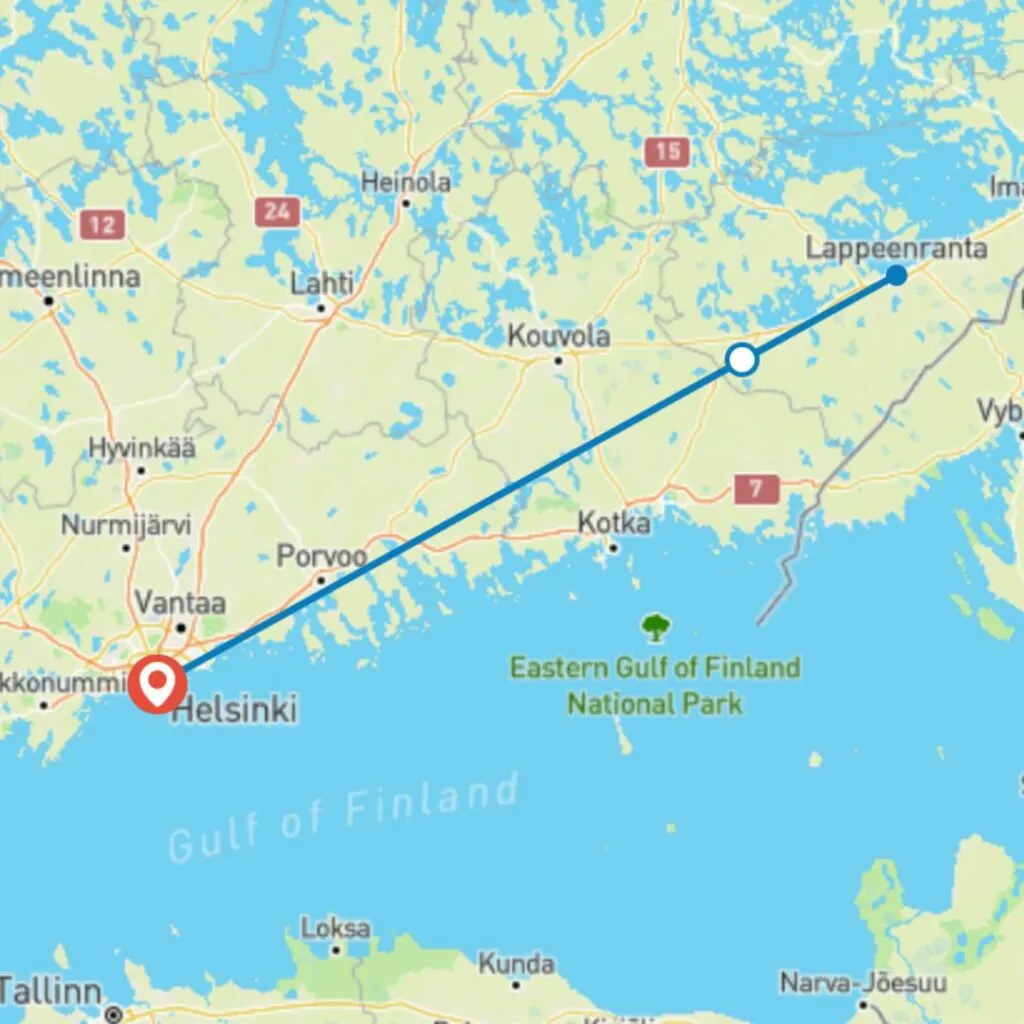 Location: Lapland
Itinerary: Rovaniemi
Group Size: 30
Age Range: 12 to 80
Physical Activity: Medium
Operator: Vision of Scandinavia DMC
Length: 5 Days
What to Expect
This partially guided explorer tour into the capital of Lapland brings you to Santa's doorstep and under a glass dome for a chance to see the Northern Lights.
Husky sleigh ride
Santa meet and greet
Glass Igloo
What the Experience is Like
Cross the Arctic Circle, meet and greet Santa Claus in his hometown, and saddle up for a reindeer sleigh ride. Visit a husky farm, go on a short husky safari led by a musher, and see elk, Arctic fox, wolverines and bears in their wilderness environment in Ranua.
Round out the tour with free time in Rovaniemi to learn about the Sami, indigenous people of Lapland. Explore the town at your own pace and sleep in the warmth of a glass igloo with the enchanting Northern Lights overhead.
(Book this 5-day Rovaniemi tour with an overnight stay in a glass igloo if you want the beguiling Aurora borealis to put you to sleep.)
Standard hotel and heated glass igloo accommodation are included. Breakfasts are daily, with one farewell dinner.
This big-group tour is run by Vision of Scandinavia, a Copenhagen-based destination management company (DMC) with 25 years of experience providing tours to individuals and groups, with an eye for customized and luxury packages.
In a nutshell
So maybe you want the Northern Lights to come to you instead of you chasing them? Then this 5-Day Aurora Borealis & Glass Igloo tour would be perfect for you.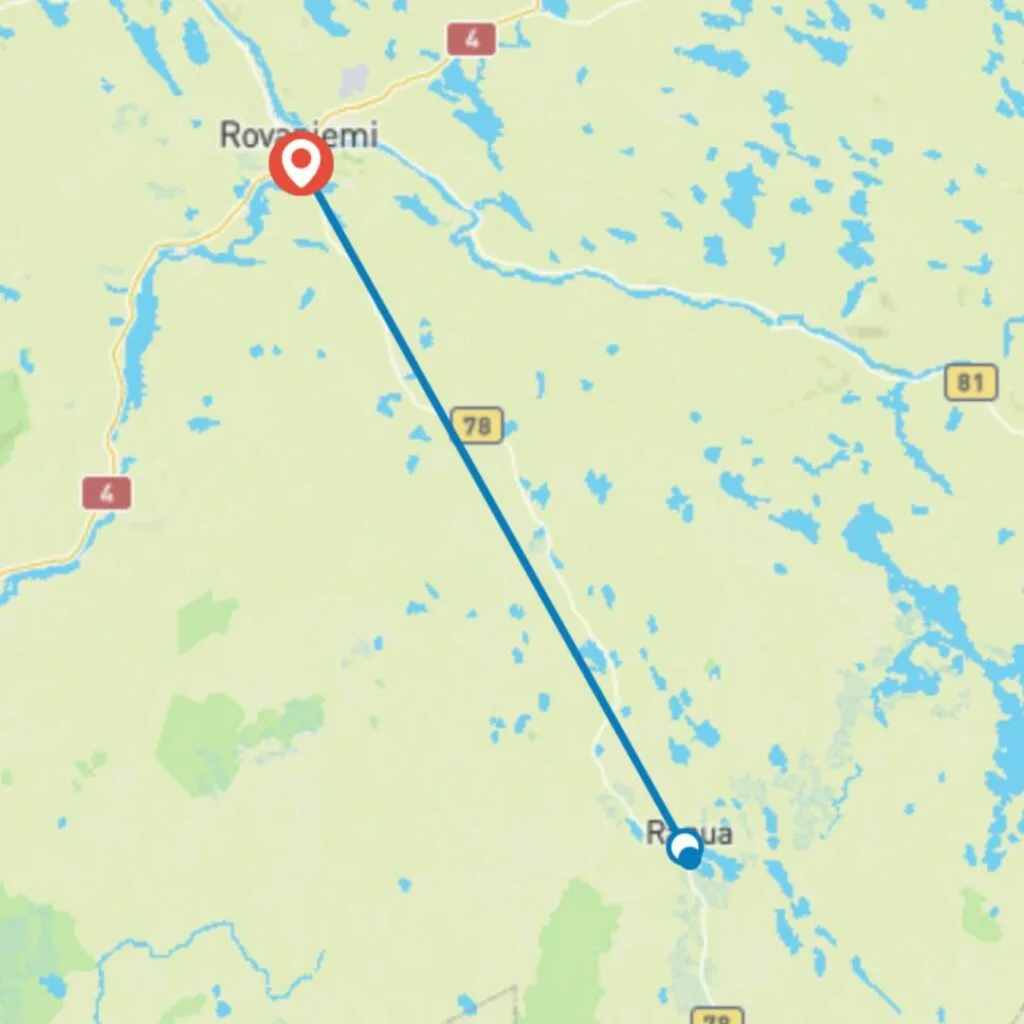 Location: Lapland
Itinerary: Kittila
Group Size: 30
Age Range: 5 to 99
Physical Activity: Medium to Active
Operator: On The Go Tours
Length: 5 Days
What to Expect
A short fully-guided Arctic adventure packed with sleigh rides for the whole family to enjoy.
Husky sledding
Reindeer sledding
Aurora hunting
What the Experience is Like
Transfer to hotel in Yllasjarvi on arrival at Kittila Airport. Head outside tonight and scout the skies for the ethereal Northern Lights. After learning the basics of husky sledding, take turns in the driving position as you follow the guide through snow-covered forests and tracks.
Sit behind a caravan of reindeer and zoom through forests heavy with snow after meeting the animals on a farm. Venture out on an optional snowmobile safari through the Arctic wilderness in your free time. Enjoy well-earned hot drinks after the rides.
Enjoy 4 nights' accommodation at a 3-star hotel with four breakfasts (vegan/vegetarian options available).
Award-winning On The Go tours specializes in offering group tours to the most popular sites and destinations where passengers enjoy authentic experiences. On The Go, Tours guarantees departures on group tours when minimum passenger numbers are met.
In a nutshell
Take the kids on this Finland Family Adventure – for 5 Days and they will come away with memorable animal encounters and have lots of fun with you.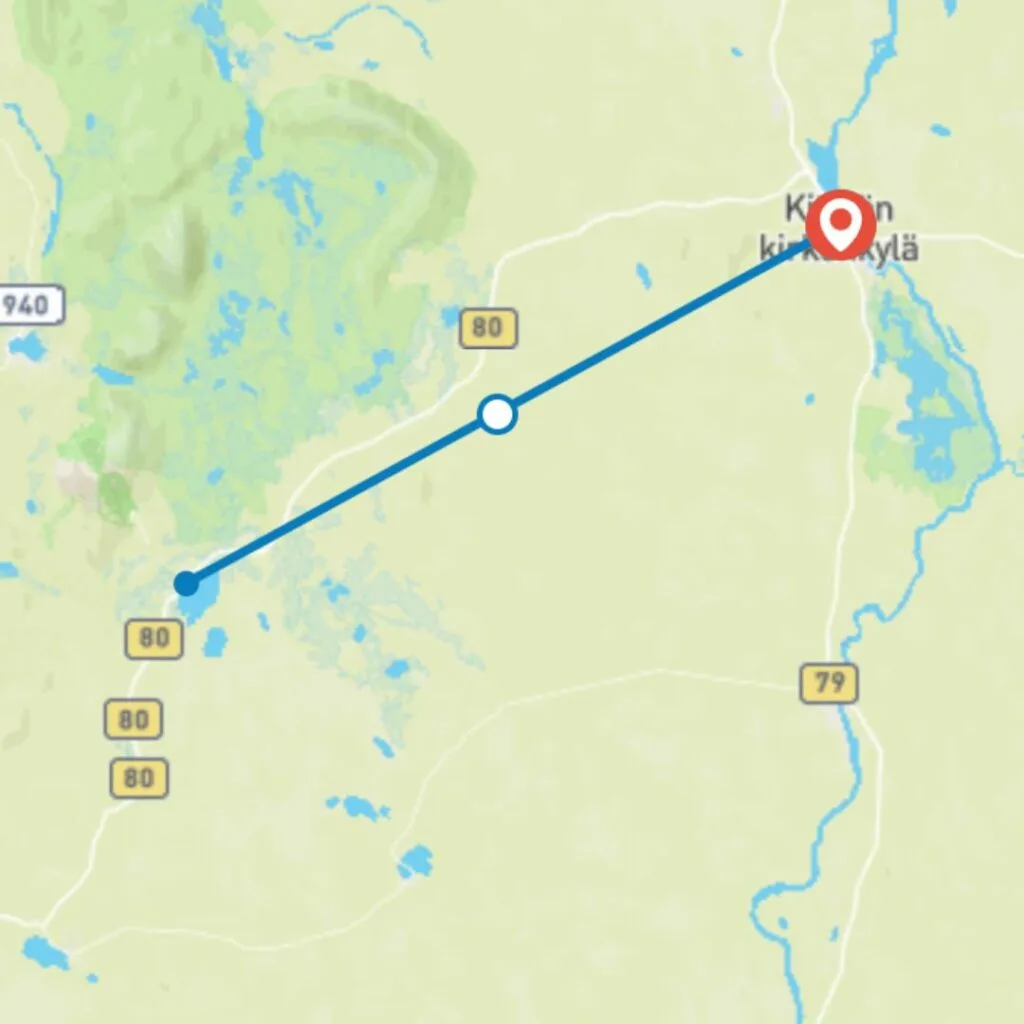 Location: Lapland
Itinerary: Hossa National Park
Group Size: 12
Age Range: 14 to 75
Physical Activity: Active to Adventurous
Operator: Upitrek
Length: 7 Days
What to Expect
Small group, weeklong snowshoeing trek from one wilderness cabin to another, encountering sites of historical and archaeological importance along the way.
Stay in wilderness cabins
Lots of picnics around an open fire
Ancient rock paintings
Places of historic significance
What the Experience is Like
Settle in at your lakeshore accommodation in the heart of Hossa National Park, which will be your base for the first three nights. Learn the necessary snowshoeing skills and start venturing out. Warm up in the lakeside sauna and if you can brave it, take a dip in the icy waters.
Venture into Colour Rock to see the 4000-year-old rock paintings. Proceed on snowshoe to the next wilderness cabin until you reach the last cabin, which will house you until the end of the trek. Trek through snow-laden birch, pine and spruce forests, along ridges and on frozen lakes. Enjoy a picnic lunch by an open fire as you go along.
Head back to the Hossa National Park visitor center to soothe aching muscles in the sauna and enjoy a well-deserved farewell dinner. Leave for Kuusamo airport after breakfast.
(Does trekking on icy wilderness appeal to you? This week-long tour in Lapland's taiga lets you experience nature at its purest.)
Expect to share accommodation in 2-4 person and dormitory-type log cabins. Meals include 6 breakfasts, 5 lunches (4 outdoor), 5 dinners and snacks on arrival night. Vegetarian food is available on request. Five evening saunas and 3 ice swimming are included in the package. Sleeping bags, mummy liners, bed linen and bath towels are supplied on some nights.
Upitrek specializes in offering un-motorized small-group activity holidays in the Kainuu area of Eastern Finland. These include summer and winter multi-activities, snowshoeing treks, hikes, cross-country skiing and husky sledding. Their snowshoeing treks are guaranteed departures.
In a nutshell
If you'd like to experience the Arctic wilderness on foot on a weeklong journey from hut to hut with plenty of picnics and saunas in between, book this 7-Day Off The Trails – Snowshoeing tour for a Lapland adventure you will long remember.
Location: Lapland
Itinerary: Rovaniemi – Luosto – Inari
Group Size: 12
Age Range: 18 to 60
Physical Activity: Active
Operator: Bucket List Group Travel
Length: 7 Days
What to Expect
Partially guided Aurora hunting tour with a good measure of active diversions, wildlife (and Santa Claus) encounters and sleigh rides along the way.
Chasing the Northern Lights
Arctic wildlife
Amethyst mine
Meet and greet Santa Claus
Reindeer sleigh ride
Snowshoeing and snow castle
What the Experience is Like
Enjoy a welcome dinner by the campfire before going out to chase auroras. See Arctic animals in their natural environment. Soak in a traditional sauna and brave swimming in the ice. Buckle up on a snowmobile to chase Auroras while enjoying BBQ by the campfire.
(Do you love to hunt for something elusive? Go on and spend six nights in Lapland chasing Auroras in this weeklong Arctic adventure.)
Daytimes are spent digging up for your own amethyst at a mine, visiting museums to learn about Lapland and the native Sami, meeting with Santa Claus at his hometown, and seeing reindeer in their farms. Expect snowshoeing excursions into the Arctic forest and sleigh rides.
Night times are mostly spent chasing the Northern Lights. A visit to a snow castle caps off your Lapland adventure.
Accommodation for 5 nights is in a forest cottage, glass igloo or 4-star hotel with 6 breakfasts (vegetarian/vegan food options available on request). Winter clothes are supplied.
Like what it says on the label, Bucket List Group Travel offers several travel themes designed around bucket list interests. Their group tours are usually small and solo-travel friendly, which means no mandatory single supplements on most of their trips.
In a nutshell
If Aurora hunting is at the top of your bucket list and you also want to enjoy winter activities on the side, this 7-Day Finland – Arctic Adventure with Northern Lights & Glass Igloo tour is for you.
Location: Southwest Coast
Itinerary: Turku archipelago
Group Size: 15
Age Range: 2 to 99
Physical Activity: Active
Operator: UTracks
Length: 7 Days
What to Expect
A weeklong, self-guided ferry-hopping bicycle tour around the Turku archipelago on Finland's southwest coast.
Ferry connections
Island hopping
Daily cycling
What the Experience is Like
Explore the top tourist attractions of Turku, like the medieval castle and cathedral, on early arrival. Collect your bicycle the following morning and pack your panniers for a cycling tour of the Turku countryside before hopping on a ferry to various islands over the next several days.
Explore the islands on two wheels, then hop on the ferry again to the next destination. Along the way, celebrate with a well-earned five-course tasting menu of local cuisine.
(Would you rather travel on two wheels at your own pace for as long as it fits nicely with the ferry schedule? Try this 7-day bicycle tour around Finland's Southwest archipelago.)
Expect six nights of accommodation in guesthouses or small hotels on a twin-share basis. Six breakfasts and two dinners are provided, with the option to go vegan or vegetarian. Ferry fees, bicycle, bicycle rental, helmet, repair kit, lock, pump, panniers, and GPS tracks are included.
This self-guided bicycle tour is organized by UTracks and aims to make travel in Europe affordable for travelers who want to follow their passions and explore the less traveled paths. They specialize in organizing active holidays on foot, by bicycle or by boat.
In a nutshell
Do you want to smell the sea and admire the coastal scenery of Finland's Southwest archipelago? Book this 7-Day bicycle and ferry tour of the Turku Archipelago and burn calories.
Location: Helsinki – Lapland
Itinerary: Helsinki – Kakslauttanen
Group Size: 44
Age Range: 5 to 99
Physical Activity: Active
Operator: Collette
Length: 8 Days
What to Expect
Big group, the weeklong nightly pursuit of the Northern Lights with active daytime diversions like safaris and sleigh rides, and in-depth cultural interactions. Fully guided.
Nightly Aurora-hunting
Safaris and sleigh rides
Santa Claus meet and greet
What the Experience is Like
Explore Helsinki at your own pace on Day 2 after an overnight flight and meet new friends during the welcome dinner. Discover the capital city highlights on Day 3 with a local guide. Fly to Ivalo (included) for a trek toward Inari in pursuit of the Northern Lights. Meet and greet Santa Claus at his home. Saddle up for a reindeer safari through the Arctic wilderness to hunt for auroras.
Lead a team of huskies on a safari after learning the necessary skills. Sleep in warmth under a glass igloo with the Northern Lights flaming overhead. Fly back to Helsinki for an afternoon of free time before regrouping for a farewell dinner downtown.
(Want to increase your odds of seeing the Northern Lights? Nightly outings on this 8-Day Northern Lights of Finland might just do the trick.)
Expect six nights' accommodation in a 4-star and a 5-star hotel with six breakfasts and five dinners. A covid-19 vaccination certificate printed on paper is required for international travelers to join the tours.
Collette is a multi-awarded family-owned travel company headquartered in the United States with 100 years of experience in the travel industry. Given its lengthy existence, it offers an exhaustive list of land tours, river cruises, rail journeys and more for all types of travelers of any group size or age.
In a nutshell
Sign up for this 8-Day Northern Lights of Finland tour for a nightly search of the Northern Lights with sleigh rides, cultural immersion, and a touch of luxury.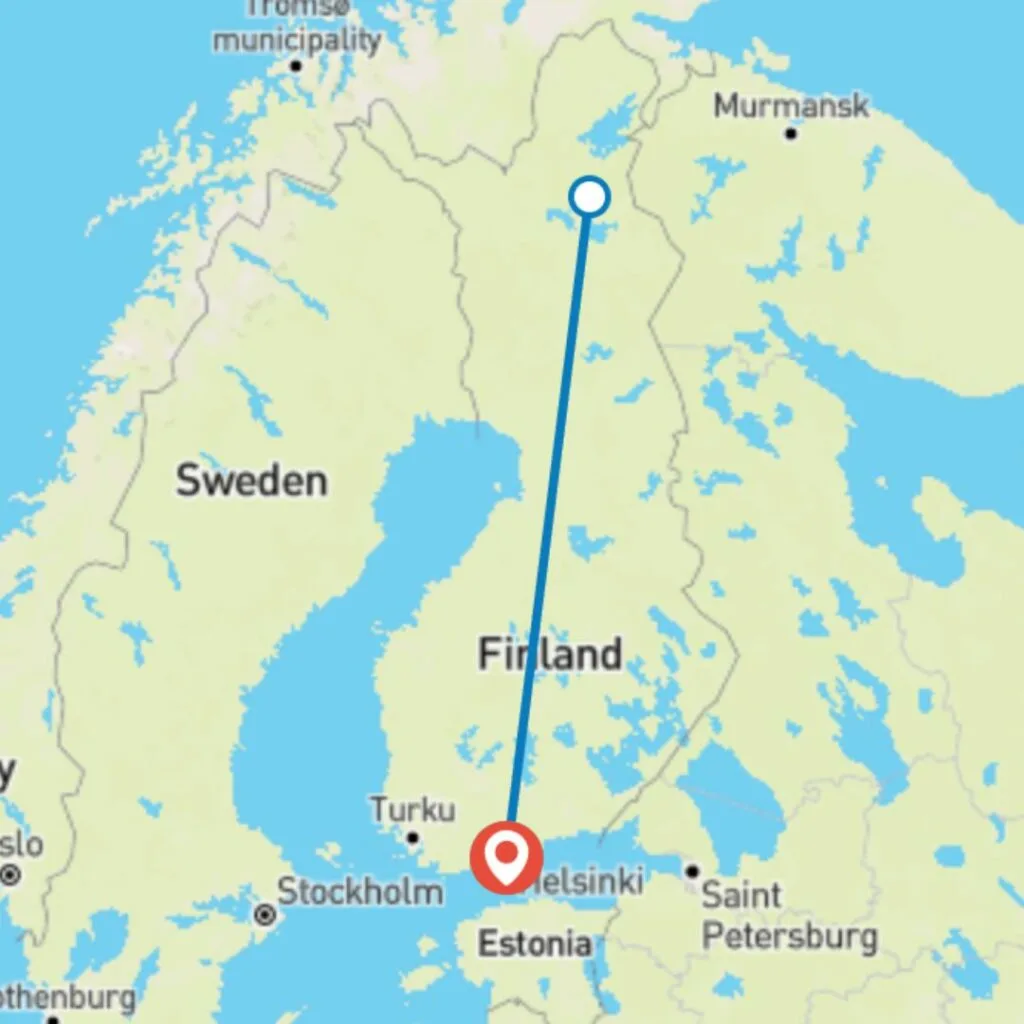 Location: Lapland
Itinerary: Rovaniemi – Oulanka National Park
Group Size: 16
Age Range: 16 to 99
Physical Activity: Active to Adventurous
Operator: Exodus Travels
Length: 8 Days
What to Expect
Daily expeditions to the surrounding trails on snowshoes, skis, and husky sleds.
Winter sports
Husky sledding
Aurora hunting
Lots of saunas
What the Experience is Like
Settle in at Basecamp in the heart of Oulanka National Park in northeastern Finland. Learn the basics of cross-country skiing, wilderness survival, and quinzee-making.
Explore the snow-laden wilderness trails, glide through fresh powder, or chase the Northern Lights on skis, snowshoes and husky sleds. Soak in a sauna in your free time. Enjoy a farewell dinner before flying back to Rovaniemi.
(Can't decide which winter sport suits you best? Go out and try your hand at several this Finnish Wilderness Week.)
Twin-room sharing, sometimes with a member of a different Exodus tour. Seven breakfasts, five lunches and seven evening meals will be served using locally sourced ingredients that may include the wild game. Vegan and vegetarian options are available. All specialist and Arctic winter equipment and clothing are provided.
National Geographic's pick for Best Tour Operator of 2021, Exodus Travels specializes in offering activity and adventure holidays, which they began 45 years ago. As they are pioneers in this type of travel, Exodus champions travel that is eco-friendly and beneficial to local communities.
In a nutshell, if you'd like to get away from it all but still want to have full meals and warm shelter, this Finnish Wilderness Week package is perfect for you.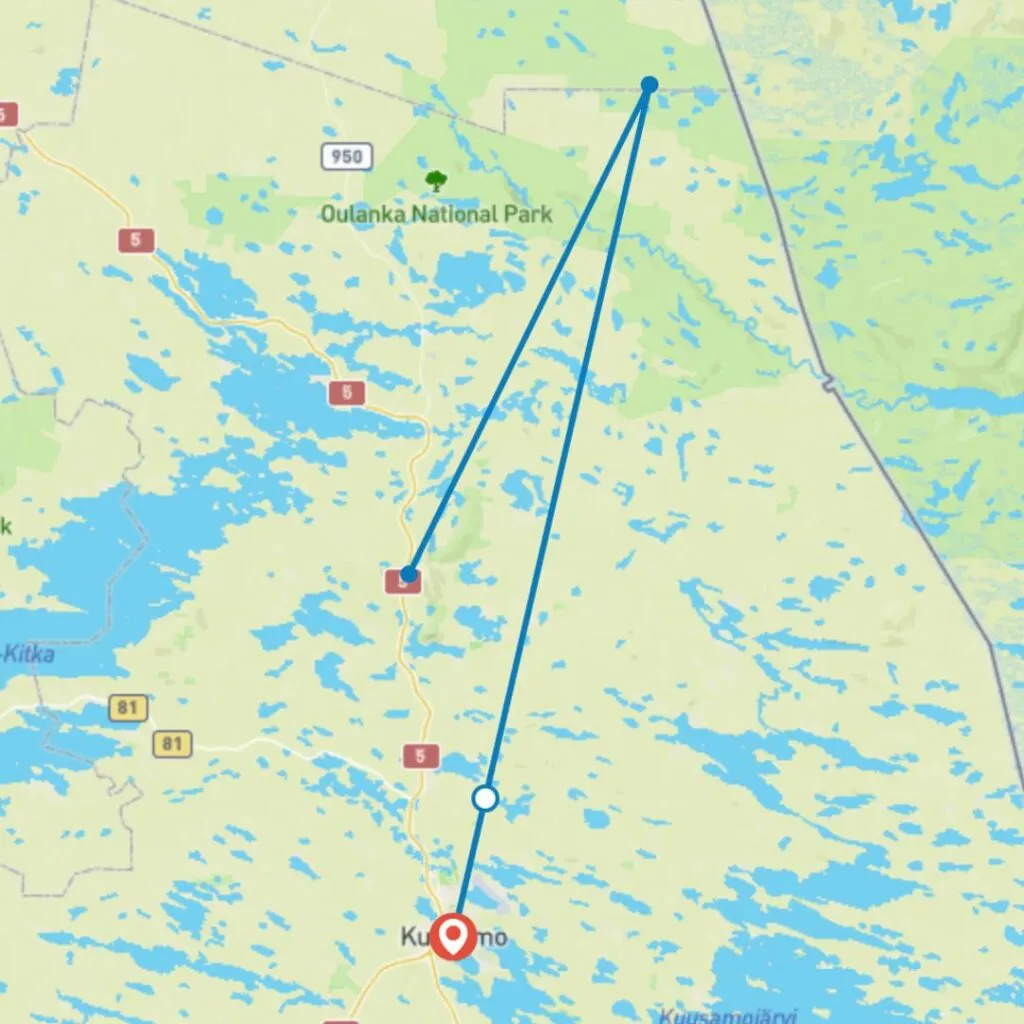 If none of these tours work for you in Finland, please do not worry. There is a wide variety of tour options in the country, and we are confident that there will be something that fits your needs and interests.
Take a look at all the group tours in Finland now, which you can sort by private or group, maximum sizing, budget, dates and much (much more). The team at TourRadar is also always more than happy to answer any questions, provide further information or assist in any way in finding the perfect tour for you.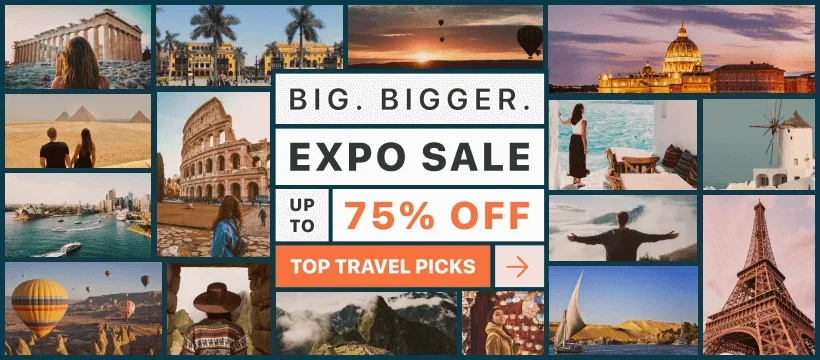 Staying Connected While Travelling
In today's increasingly connected world, staying online while traveling has become essential for a seamless experience. That's where eSIMs come into play, revolutionizing the way we access mobile networks during our global adventures. Say goodbye to hunting down local SIM cards at the airport; eSIMs provide instant activation the moment you land, sparing you the fortune usually spent on international roaming and allowing you to genuinely travel like a local (without getting hopelessly lost!).
With eSIMs, tasks like restaurant recommendations and reservations, up-to-the-minute public transport instructions, checking opening hours, and accessing further information become a breeze. And, of course, sharing your journey on social media is easier than ever. To stay connected wherever you roam, consider using either Airalo or Holafly. Airalo boasts the most extensive range of destinations worldwide, offering smaller data bundles tailored to your needs, while Holafly provides unlimited data packages and fantastic EU data deals.
So why wait? Embrace the future of travel connectivity with eSIMs and make your next journey effortlessly smooth.
Further Things To Consider Before Any Adventure
Now you're all set and prepared to explore our big wide world, why not sort out everything else out all in one go? If necessary for your travel plans make sure you have brought proper travel insurance, protected your privacy by getting a secure VPN, compared all the top hotel booking sites to find just what you're after, reserved an unbeatable rental car price and - of course - booked the best flight deals!
Or maybe just forget it all and go for a last-minute cruise or effortless tour instead?
Many budget travelers (including me) indulge in worldwide airport lounge access, so we can experience luxury while still slumming it in economy. Naturally, we would never leave home without a more general travel guide since we couldn't possibly cover everything here!
Just add an adventurous attitude and plenty of smiles - they go a long way - and that about covers it all! Now go out, find your own path and don't forget to share your best inspiration stories with me on Facebook, Twitter, and Instagram...I'd love to hear from you!