Picture the idyllic serenity of Hallstatt, Austria, a town nestled within the breathtaking embrace of Upper Austria. This UNESCO World Heritage site, celebrated for its quaint buildings, immaculate lake, and rich historical tapestry, draws travelers with its fusion of natural splendor and cultural magnetism.
Indulge in the exceptional luxury, comfort, and charm offered by the best hotels in Hallstatt, enhancing your stay and turning your journey into an unforgettable voyage.
As you lose yourself in Hallstatt's car-free heart, every cobblestone underfoot, every breeze carrying whispers of ancient tales, every crystalline ripple on the lake surface, beckons you to uncover more. But exploring this captivating town demands a relaxing retreat, a place that embodies the charm of Hallstatt while providing unparalleled comfort.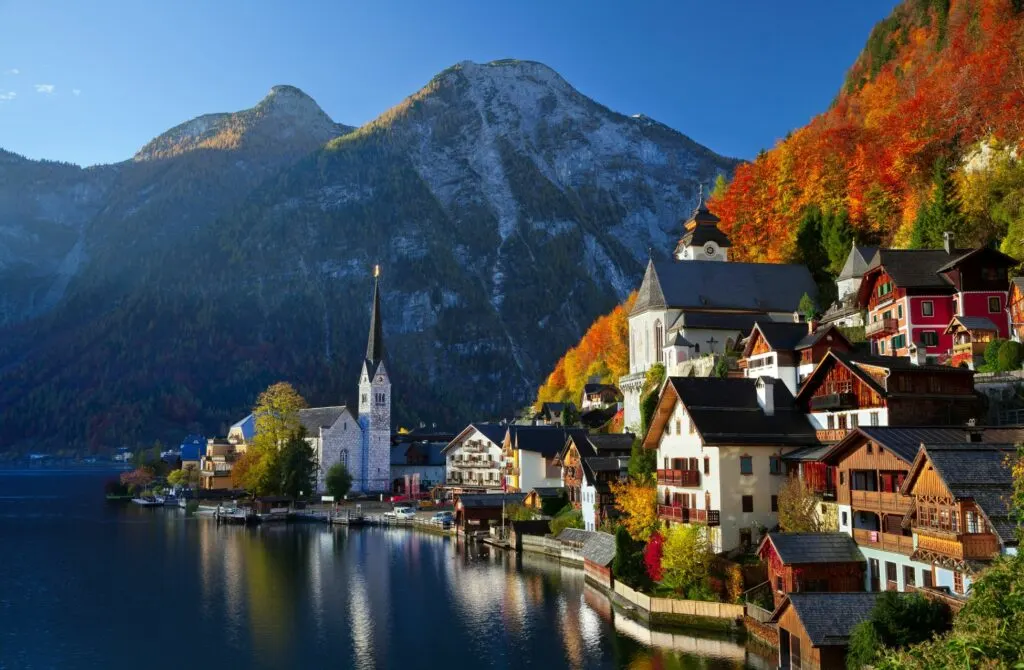 Your chosen hotel can paint your Hallstatt canvas with an entirely different palette as you visit the picturesque town of Hallstatt.
The town's top hotels don't simply provide a room to rest your head; they offer a gateway to immerse yourself in the locale's essence. They sit at prime locations, nestling you in the lap of Hallstatt's beauty while extending traditional Austrian hospitality to ensure your stay is warm and welcoming.
Experience first-hand the grandeur of the landscapes mirrored in your room's panoramic views. Relish the rich, rustic flavors of Austria as you dine in sumptuous on-site restaurants. Revel in the allure of refined interiors that seamlessly blend with the town's storybook aesthetic.
Be it the serene calm of the lakeside or the tranquil charm of a mountain retreat, your choice of accommodation paints your Hallstatt adventure with its unique colors.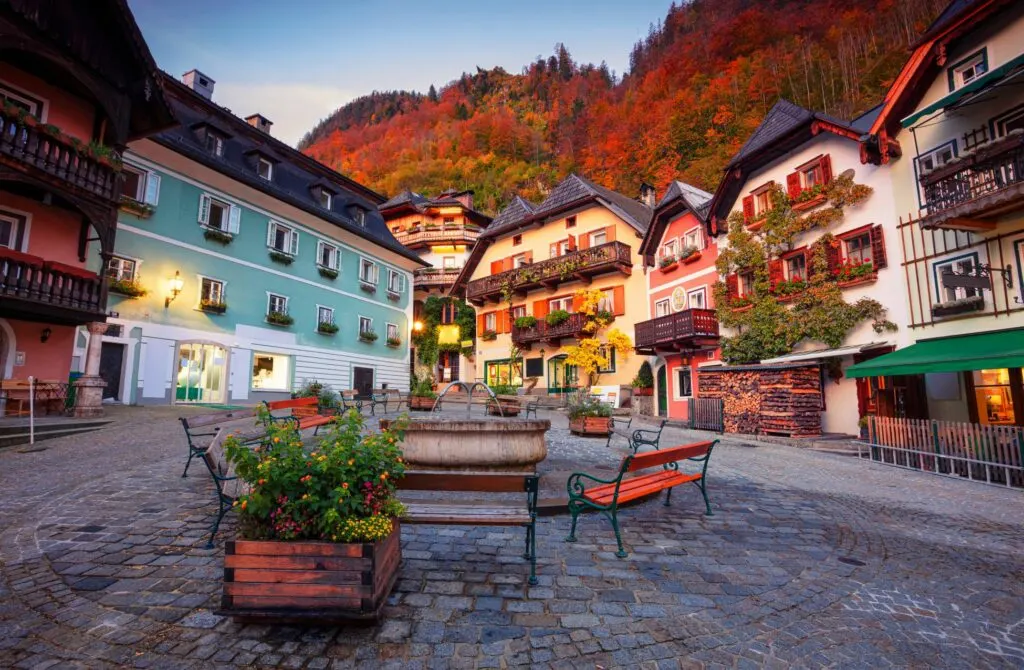 The best hotels in Hallstatt don't just offer lodgings; they enrich your stay, steeping your visit in authenticity. They serve as your retreat amid the explorations, your sanctuary to recharge and reflect on the day's discoveries.
By selecting the perfect hotel, you can transform your stay into a true Hallstatt experience, one where you live the rhythm of the town and etch the Austrian serenity in your memories. So as you plan your voyage to Hallstatt, Austria, let the best hotels be your haven, your home, and your guide, turning your visit into an unforgettable journey.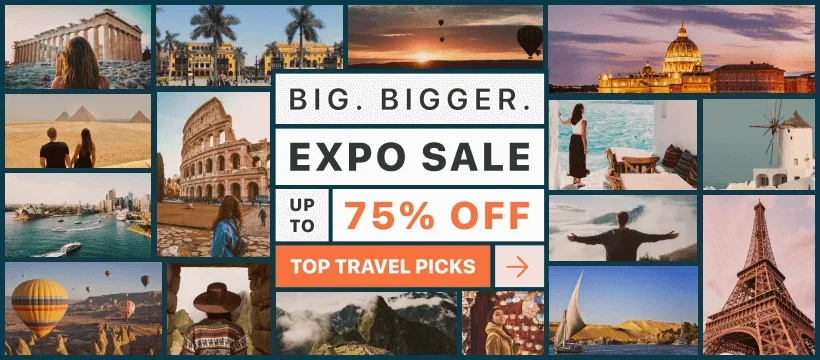 Luxury Hotels In Hallstatt
Seehotel Grüner Baum is truly a diamond in the crown of Hallstatt, Austria. This 5-star gem boasts an enchanting location, perched at the water's edge of the serene Lake Hallstatt, providing a breathtaking view that you'll treasure forever.
Stepping into Seehotel Grüner Baum, you'll be captivated by the fusion of history and modern luxury, creating a romantic atmosphere perfect for couples seeking that dreamy getaway. The private beach beckons you to unwind as the water laps gently at your feet, and the whispering breeze playfully teases the swaying trees above.
In each elegantly designed room, the warm hues and graceful furnishings envelop you in an ambiance of tranquility, while modern amenities cater to your every need. Picture yourself waking to the soft melody of birdsong as the sun rises over the lake, and relishing a leisurely breakfast in the hotel's renowned lakeside restaurant, where gourmet delights await to tantalize your palate.
In the evenings, the flickering candlelight casts a magical glow, as you and your loved one indulge in dishes artfully crafted from the finest locally sourced ingredients.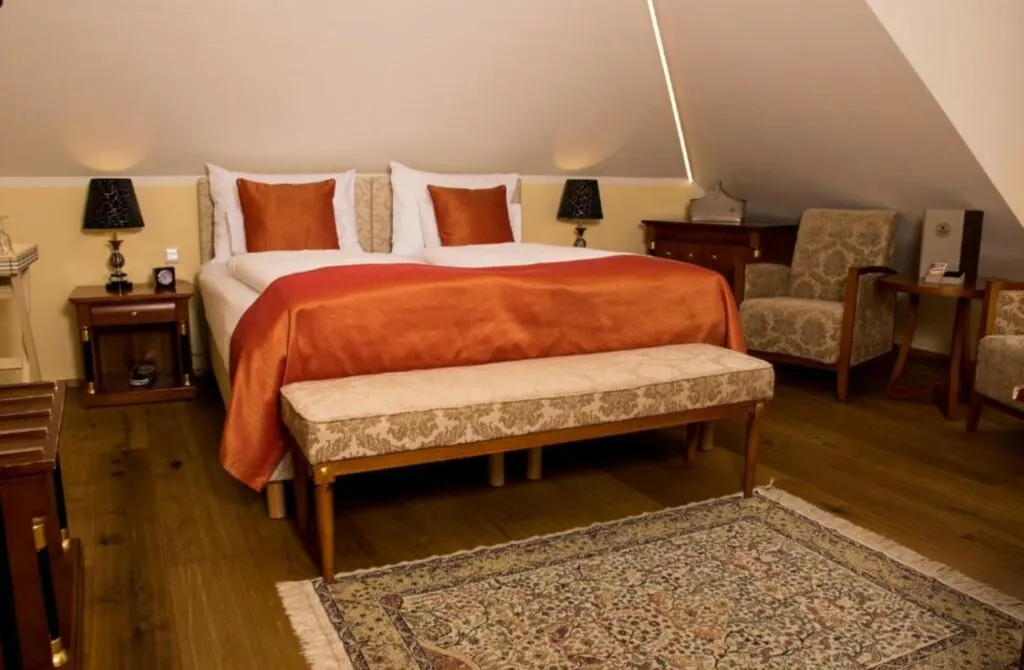 Venture off the beaten path and discover the tranquil oasis of Hallstatt Hideaway. This luxurious mountain retreat is nestled in idyllic surroundings, providing an intimate escape from the bustling world.
Fall in love with the elegantly designed accommodations, offering the perfect blend of comfort and style to make your stay truly unforgettable. As you immerse yourself in the serenity of this hidden gem, the majesty of Hallstatt and the Salzkammergut region serves as a breathtaking backdrop to your unforgettable vacation.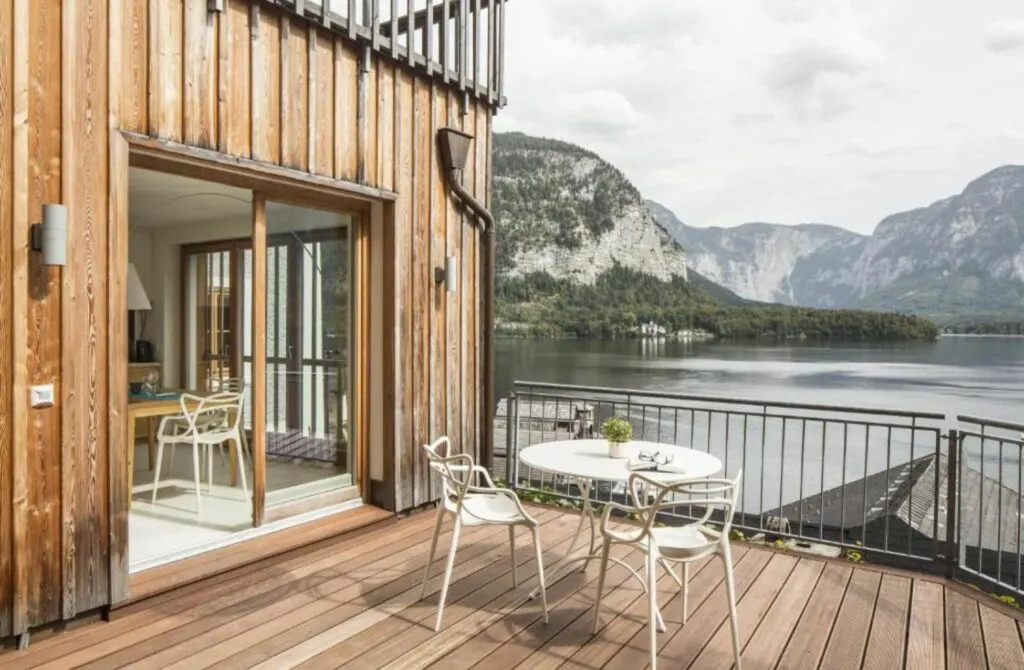 Heritage Hotel Hallstatt is an exquisite, 4-star piece of heaven nestled in the heart of Hallstatt's picturesque World Heritage Site. Situated near the iconic Hallstatt Skywalk "Welterbeblick," guests are treated to unparalleled views of the awe-inspiring town and the surrounding mountains from their very own balconies.
The hotel is a blend of three historic houses that harmoniously come together, weaving a tapestry of intriguing stories with a serene lakeside location. Be enchanted by the distinctive design of each room, offering a symphony of charming wooden accents, lavish furnishing, and contemporary amenities that effortlessly cater to your comfort.
As the sun sets over the majestic alpine backdrop, the Heritage Hotel's Spa invites you to indulge in an array of revitalizing treatments in the warmth of a centuries-old salt mine, promising not only relaxation but a unique experience that stays etched in your memories for a lifetime.
Boutique Hotels In Hallstatt
As you make your way to the picturesque town of Hallstatt in Austria, you'll find extraordinary boutique hotels that will enhance your experience in this stunning destination.
Nestled amidst the breathtaking Salzkammergut region and by the lake, each hotel showcases distinct features that will make your stay unforgettable. Here, we'll introduce you to exceptional boutique hotels, boasting the best views, exceptional amenities, and unique designs.
Boutiquehotel Strand Hallstatt, an adults-only retreat, takes pride in its unbeatable location right by the shore of the crystal-clear lake. This luxurious hotel is not only a feast for the eyes but also a haven for those seeking utmost relaxation and romance.
Each room exudes an air of sophistication and style with carefully selected decor, while the common area offers a cozy atmosphere, complete with top-notch kitchen amenities and a top-of-the-line coffee machine. Additionally, the hotel staff goes above and beyond to ensure your stay is comfortable and memorable.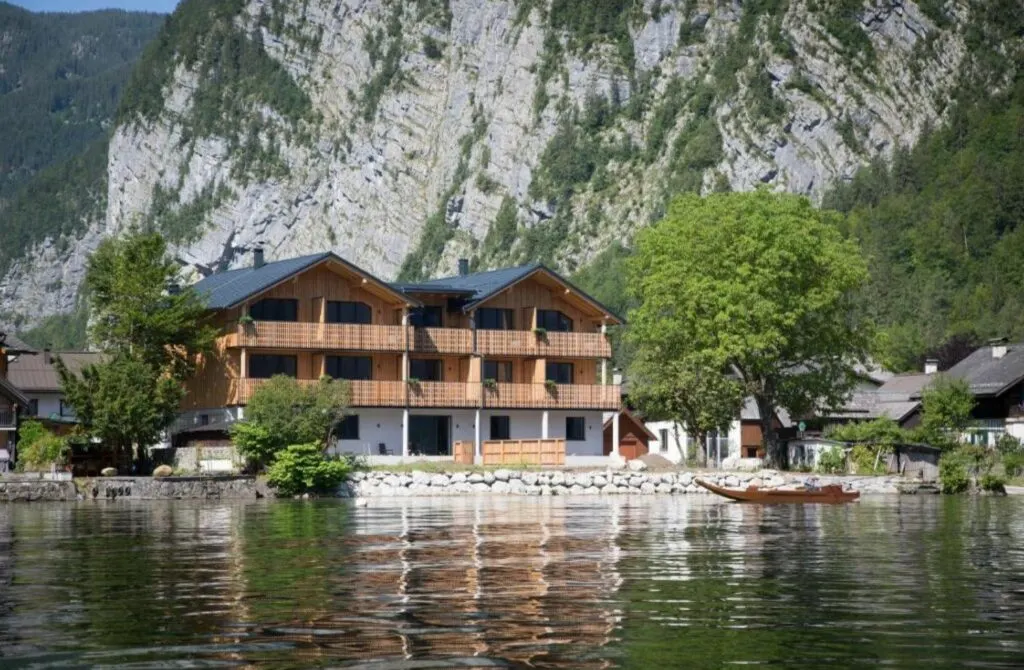 Delighting in a central location within the UNESCO World Heritage region of Hallstatt Dachstein Salzkammergut, the Fenix Hall Boutique Hotel Hallstatt stands out thanks to its magnificent historical building that houses an equally grand interior.
You will be enthralled by the authentic elegance gracing every corner of this hotel, from the carefully crafted rooms with hand-picked furnishings to its intimate dining experience. The stunning views of the surrounding mountains and the lake, coupled with the hotel's warm, attentive service, will have you feeling truly enveloped in the remarkable beauty of Hallstatt.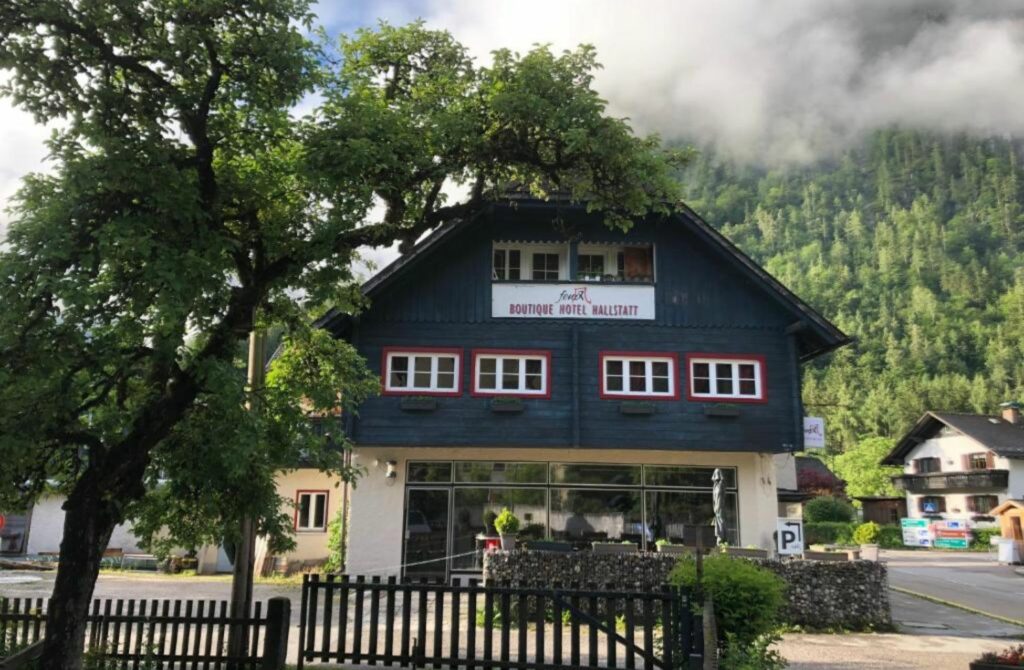 Embark on an unforgettable journey to the enchanting town of Hallstatt, and let the breathtaking lake, astonishing views, and remarkable boutique hotels, such as Boutiquehotel Strand Hallstatt and Fenix Hall Boutique Hotel Hallstatt, sweep you off your feet.
Don't miss the opportunity to indulge in the exceptional luxury, comfort, and charm that these extraordinary hotels have to offer. Relax and enjoy every moment of your stay as you plan your trip to explore a multitude of exciting activities and attractions in various cities across Austria, including the magnificent city of Vienna.
Budget Hotels In Hallstatt
Imagine discovering a quaint Austrian town without breaking the bank! Hallstatt has a variety of budget hotels that will allow you to fully experience this charming destination without sacrificing comfort or amenities.
With an assortment of 1-star and 2-star accommodations, you can expect friendly and welcoming staff, satisfying breakfasts, and attractive prices. Among the numerous options available, two standout choices worth considering are the Pension Bergfried and Polreich Bed & Breakfast.
Resting just a stone's throw from the center of Hallstatt, Pension Bergfried takes pride in its prime location and splendid surroundings. Set against the backdrop of majestic mountains, this 2-star hotel delights its guests with a heartwarming ambiance that captures the essence of Austria's idyllic Salzkammergut region.
As you enter the premises, you will be welcomed by a team of hospitable staff who go above and beyond to ensure your stay is nothing less than perfect.
Embrace the traditional design of Pension Bergfried, where cozy, well-maintained rooms await you. Boasting lovely views of the surrounding landscape, each room features modern amenities to make your stay as comfortable as possible.
Start your day with a hearty and delicious breakfast, impeccably prepared using fresh, local ingredients. After a day spent exploring this extraordinary town, you can return to your haven and unwind with ease.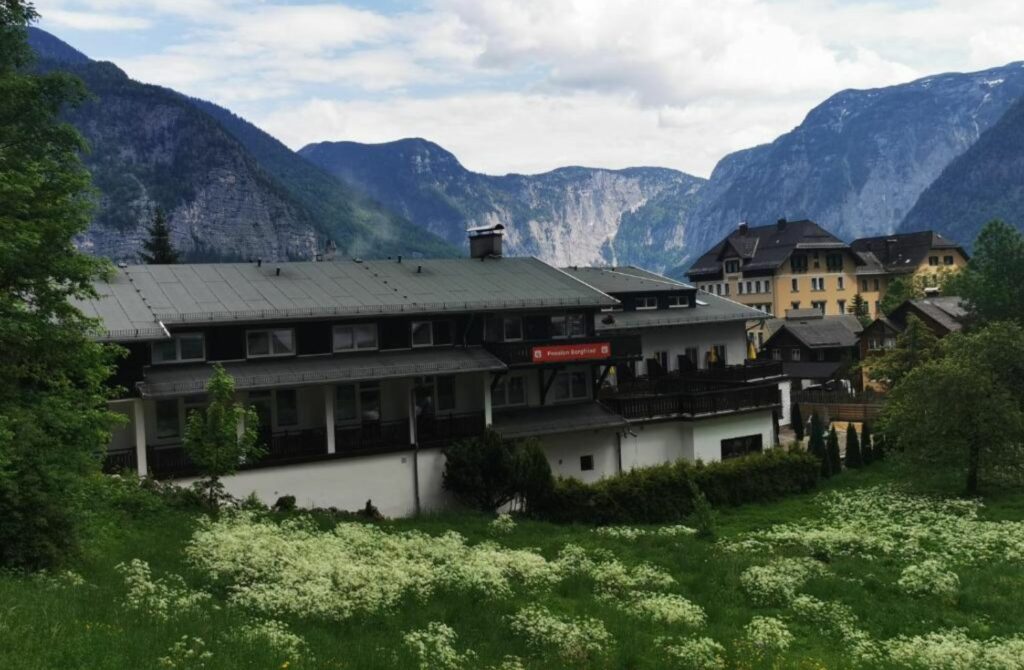 Not far from Pension Bergfried, another excellent choice in budget hospitality awaits you at Polreich Bed & Breakfast. Let yourself be enchanted by the homey atmosphere of this charming establishment. Along with its welcoming staff, Polreich Bed & Breakfast boasts clean, well-appointed rooms adorned with tasteful wooden furnishings and fitted with all the essentials you need for a comfortable sojourn.
Awake every morning to an exquisite breakfast served in the quaint dining area, designed to kick-start your day on a high note. The Polreich Bed & Breakfast presents you with a convenient location near the heart of Hallstatt, allowing you to easily wander its cobblestone streets and immerse yourself in the town's everlasting charm.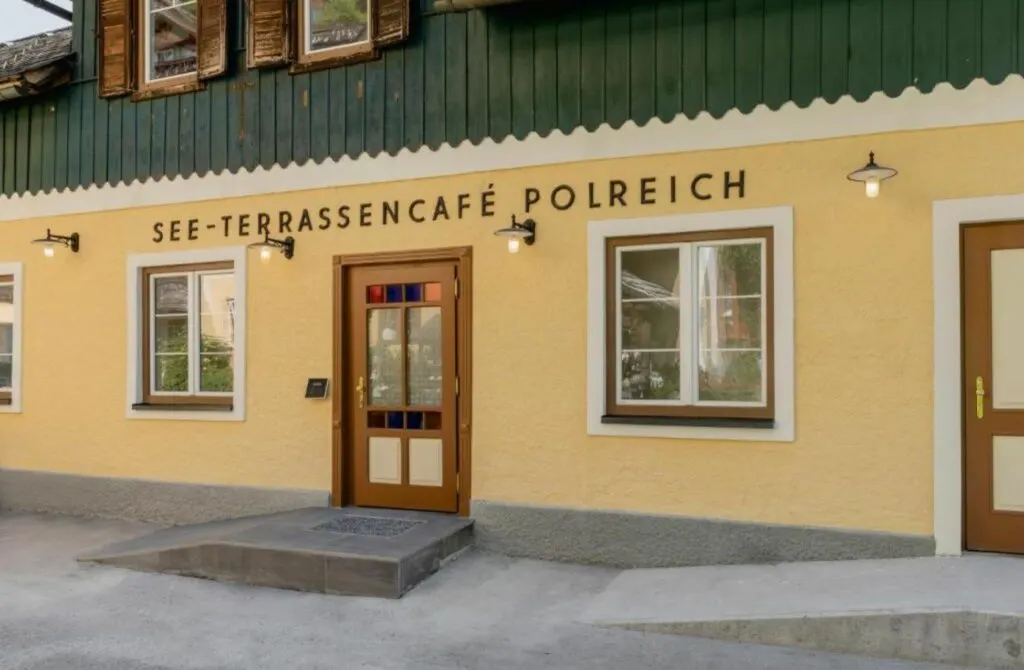 In the midst of Hallstatt's captivating allure, these budget hotel options offer you the perfect blend of comfort, affordability, and convenience.
Before planning your next adventure, watch movies set in Austria for inspiration because these hidden treasures are bound to make your Austrian adventure an unforgettable experience. So pack your bags and get ready for an enchanting stay in the enchanting town of Hallstatt!
Hotel With A View In Hallstatt
Away from the lake's edge, immerse yourself in the tranquility of alpine nature at Landhaus Koller. This marvelous country house resides amidst rolling hills, providing you with awe-inspiring mountain views and a hideaway that exudes warmth and elegance. Each room, lovingly furnished with exposed wooden beams and pine furniture, evokes the intimate spirit of your alpine escape.
The soothing crackle of roaring fireplaces creates an ambiance of enchantment and unparalleled relaxation. As you step outside into the enchanting garden, the vibrant greenery and tranquil atmosphere will enrapture you.
Take a refreshing dip in the heated outdoor pool where the skywalk viewing platform affords astounding panoramas of the picturesque landscape. For the discerning epicurean, relish the gourmet offerings of Landhaus Koller's fabulous restaurant, where your taste buds will embark on an exquisite journey.
This secluded idyll in the Hallstatt wilderness promises seclusion, elegance, and unequalled vistas – an alpine sanctuary that will keep you longing for more.