Oh, Japan! A land of timeless beauty and innovation, where ancient tradition meets cutting-edge technology. If you've ever wondered about the secrets to living a longer and healthier life, look no further than this beautiful island nation in East Asia. With over 2 million people above the age of 90 in 2019, Japan seems to have unlocked the secrets of vitality. But that's just the beginning!
From the electrifying hustle and bustle of Tokyo City to the tranquil serenity of Kyoto's temples and gardens, Japan offers an intoxicating blend of experiences that captivate the soul. And let's not forget the culinary delights! With healthy meals shaping the Japanese cuisine, packed with lots of greens and low fats, foodies can embark on a gastronomic adventure unlike any other. Ready to explore?
The best Japan tours are here to take you on an unforgettable journey, offering stunning views of city skylines and immersive cultural experiences. Whether you're a history enthusiast, a tech-savvy traveler, or a culinary explorer, the best Japan tours have something extraordinary for you. Dive into the perfect blend of modernity, technology, and nature. Embrace the contrasts. Experience Japan like never before!
Generally, when you think of Japan, you're probably thinking of the country's densely populated cities, with Tokyo being the world's most populated city. Surprisingly, more than half of Japan is covered in green forests, and 73% of the land is mountainous. News has even reached us that every year there are 1500 recorded earthquakes in Japan, but most of them are not dangerous to a certain extent.
With over 12900 mountains spread across Japan but overshadowed by the rise of technology, hiking is certainly not the first thing many people, including yourself, will think of when you visit Japan. The country has a decent supply of mountains and hiking trails, and because of its geographical diversity, there is an abundance of different types of hikes to choose from.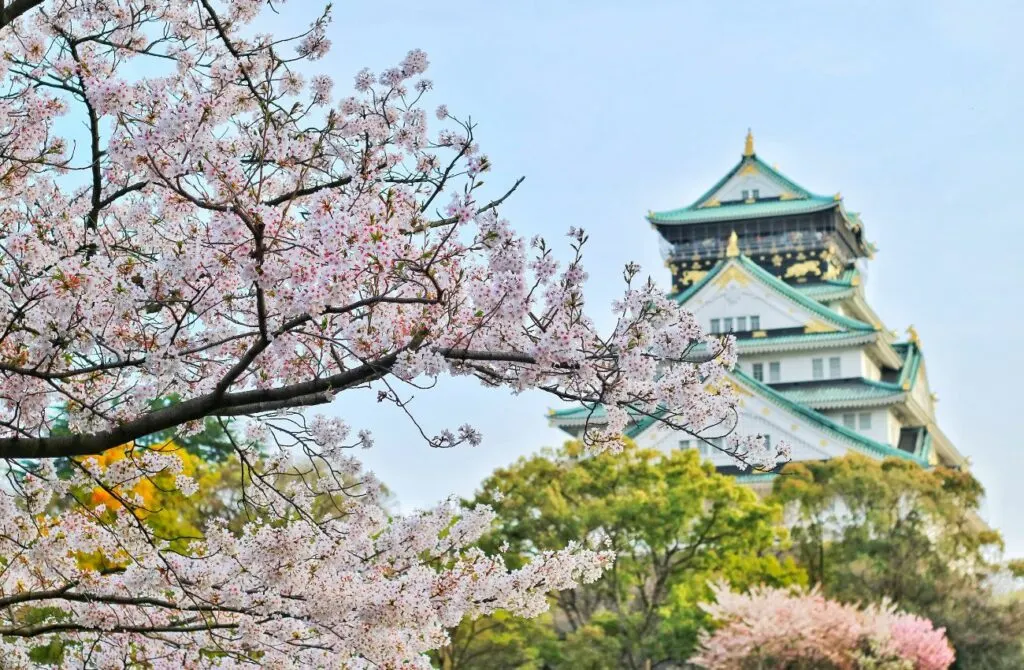 Regardless of your trip choices to Japan, you will surely find a pool of activities that match your travel taste. Whether you want to immerse yourself in the vibrant and exciting culture that has been preserved so well, hike through the beautiful mountains, or enjoy the scenic beauty of the country's beaches, you will always find something for you, except if you do not know where to go or where to start.
And the beautiful thing is that we will tell you the tours to help you get the most out of your Japan trip. Times that will take you to the majestic Mount Fuji, Japan's highest mountain, the stunning cherry blossom trees in bloom during spring, and many other unimaginable places we cannot even begin to mention or else, we might take up the rest of the article.
We recommend taking a group tour to get the best of Japan without much struggle. You can explore Japan on your own, but the best way to experience the country is by joining a group tour; you will thank yourself for making that decision.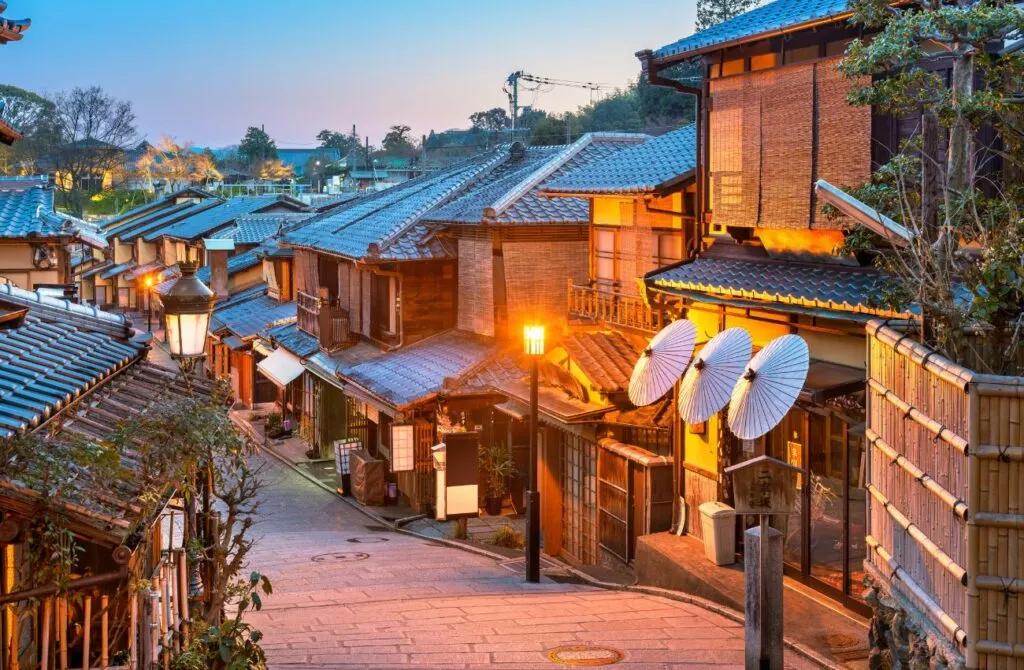 Here's why: Group tours offer an opportunity to discover Japan with people from a wealth of backgrounds from whom you may learn a thing or two from two or three different nationalities that you probably might not have known even existed.
Aside from that, group tours help you to find the best places to stay and restaurants to eat at in this busy country of Japan, with cities having millions of inhabitants. The frustration of planning your trip might be underestimated in Japan; in fact, why take the burden when you have experienced companies willing to do all the hard work for you?
You should enjoy your Japan experience and even be busy explaining it to fellow travelers; you might want to share your adventure in the bamboo forest of Arashiyama or how much you enjoyed the hot springs in Hakone. Not so?
With that said, here are the 7 Best Tours To Discover Japan with ease. Let's dive in.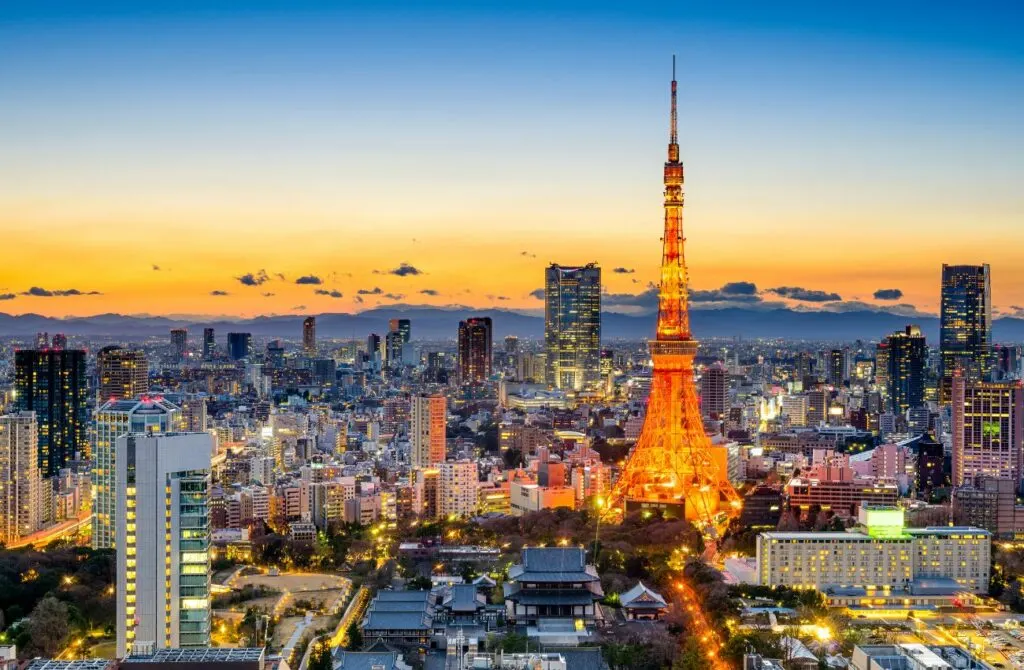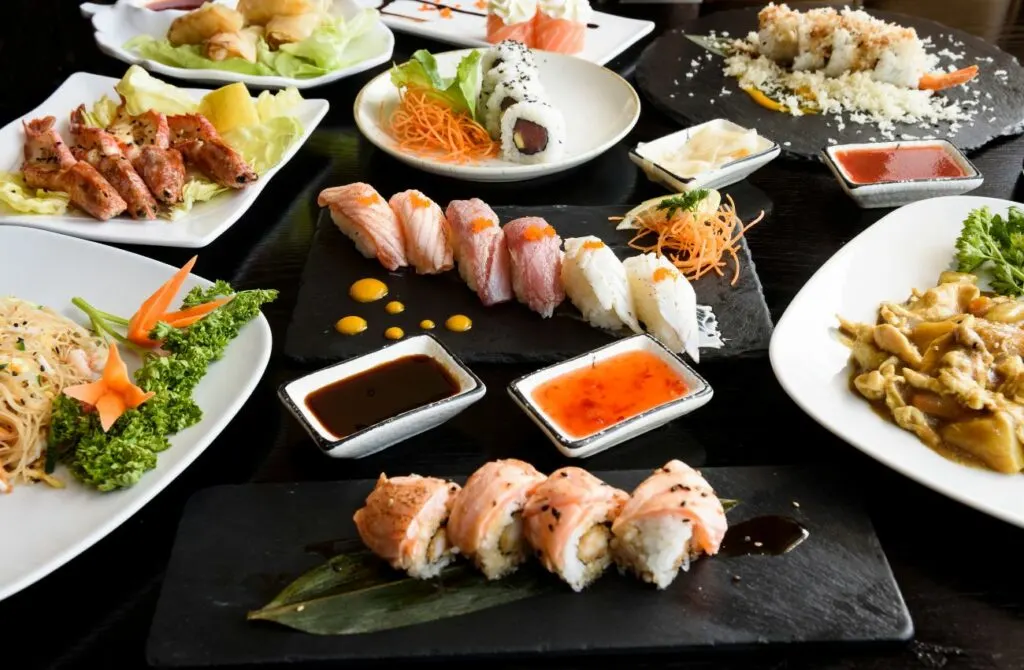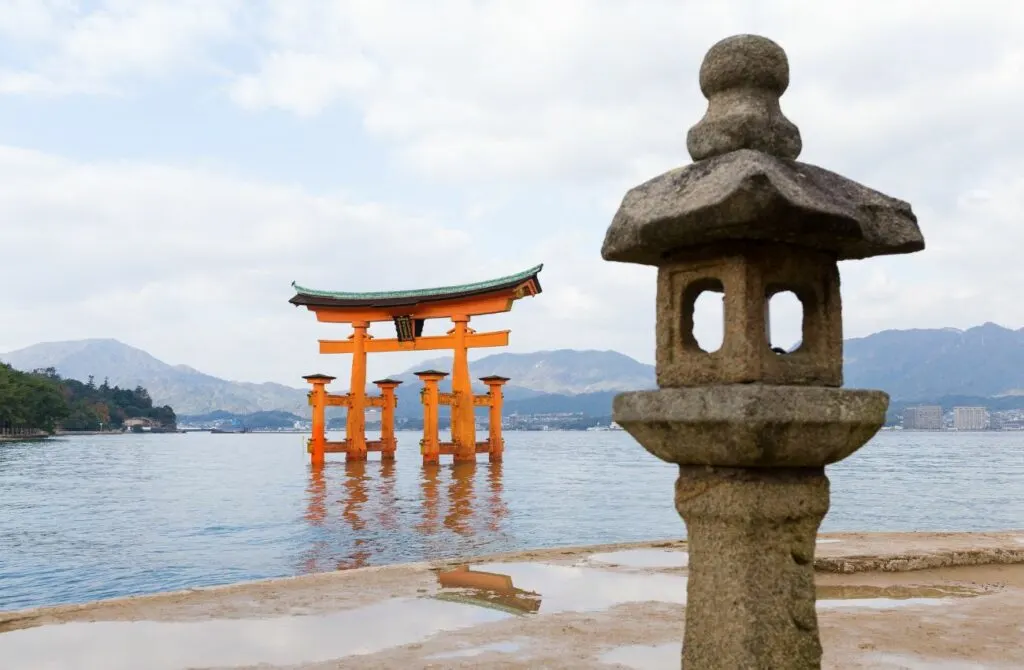 One Life Adventure is a travel company that started in the Philippines and quickly moved to other countries, including Japan, for excellent tour choices. They believe that traveling should be more than just getting to a place and building memories. Instead, travel can be and should be ethical and responsible for our planet.
The company has gathered so many accolades under its belt as one of the best tour providers in Japan. This might be a result of its smaller group travel sizes that allow maximum interactions between and among tour pals as well as being able to provide all the basic needs of its guests as required.
If you have ever traveled to Japan, you will realize that with all of its technological advancements, the country remains true to its ever-fascinating culture and tradition. With that, you will be taught simple Japanese customs and phrases to help you dictate your way across the country in case you want to stroll alone down the busy streets.
The first stop on your journey will be to the birthplace of Japanese teen pop culture, Harajuku, which is very popular and has somewhat gotten Western media attention. You will seriously be dazzled by the vibrant colors on display, the funky fashion and the unique street styles that will make you feel like you've stepped into a real-life anime scene. You are not ready for this! The music, the dance, the fashion, and all that comes with it perfectly fused will make your day entertaining.
And there is more; you will be taken away from all that craziness to the serenity of Yoyogi Park, which houses the magnificent Mei-ji Shrine. With this transition, you will feel like you have been completely taken to a different country if not for the mountainous areas dotting everywhere; the peaceful silence of Yoyogi will make you ask if you are still in Japan.
From witnessing the crazy pop culture to taking in the serenity of Yoyogi, it is time to experience some technology which is why you will head to Akihabara – Tokyo's electronic town. You will be blinded by all the neon lights and crazy items in the stores; it feels as if you've stepped into a futuristic world.
Everything here seems to be different, even the games. You will be challenged upon your arrival at the Sega Centre, where you will be provided with a map that contains the best things to do so you can explore the area on your own. Remember the little Japanese you were taught? They'll come in handy here as you get ready to test your gaming skills and discover a whole new level of fun. Have it!
This tour takes a group of 22 persons between 18 to 39 years old and costs $1704 per person for 10 days of lodging, meals and transportation. It is suitable for families and completely guided.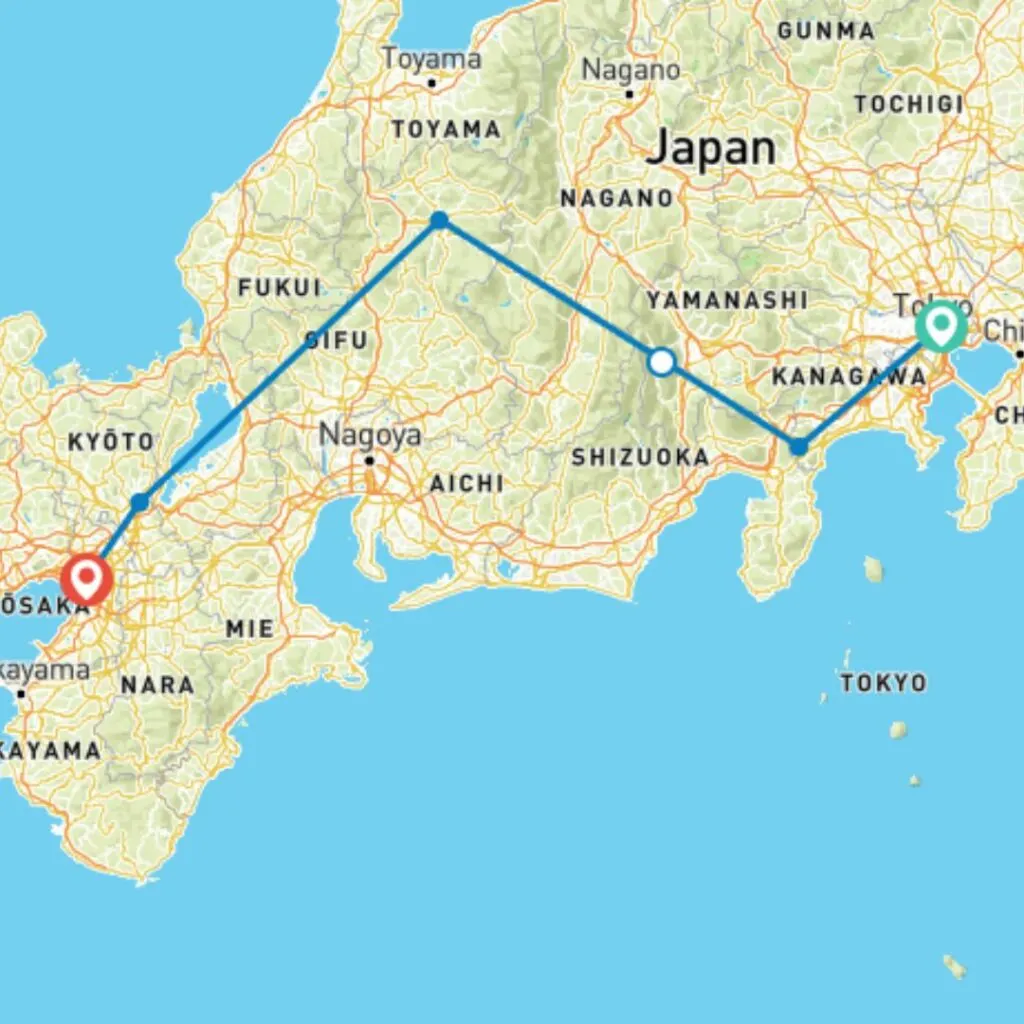 G Adventures lets you visit new and surprising areas at a low cost, with reviews indicating that all aspects of the trip received high rates from satisfied customers. There are numerous adventure styles and itineraries to fit various interests in various regions; this time in Japan, they will take you through the spectacular sights of Osaka, Koya-san, Hiroshima, and Kyoto for an amazing experience.
They offer adventures to people from all over the world, allowing you to travel with a diverse mix of people with diverse experiences, extraordinary and interesting backgrounds, opinions, and funny stories. You can discover new experiences and make lifelong friendships with other like-minded travelers as you stroll in the busy streets of Japan.
You know we meant it when we said that Japan is full of surprises. The previous tour was about the fancy, the crazy and all the entertainment stuff. This tour is a combination or somewhat different. You will be taken to the very center of Buddhism in Japan, where you are expected to sleep in a temple atop the majestic 800m Mt Koya. But that is a long story short.
At Mt Koya, you'll be treated to one of the most stunning rail journeys you will ever take in Japan. The train will ride up the mountain, giving you the chance to take in the picturesque views of the surrounding landscape in an epic panoramic fashion. You'll feel a sense of anticipation building up inside you as you get closer to the religious center founded in 816 by the Buddhist monk Kobo Daishi.
Upon arrival at the temple, you'll be greeted with a warm welcome and a traditional dinner of Shojin Ryori – a Buddhist vegetarian cuisine with a unique taste, flavor and texture. These types of dishes might be the reason why the Japanese have record-breaking live expectancies. Good food is life!
As the night falls, you will be taken to your room in the temple, where you'll sleep soundly in the peaceful surroundings of Mt Koya and have a wonderful good night's sleep. When the morning falls, you will awaken by the sound of the monks praying with devotion and dedication. After the morning prayer, you'll have the opportunity to explore the temple grounds and take in the stunning views of the surrounding mountains, feeling a sense of freedom and liberation as you immerse yourself in the natural beauty of this sacred place.
This tour takes a group of 15 persons between 12 to 90 years old and costs $3299 per person for 9 days of lodging, meals and transportation. It is suitable for families and completely guided.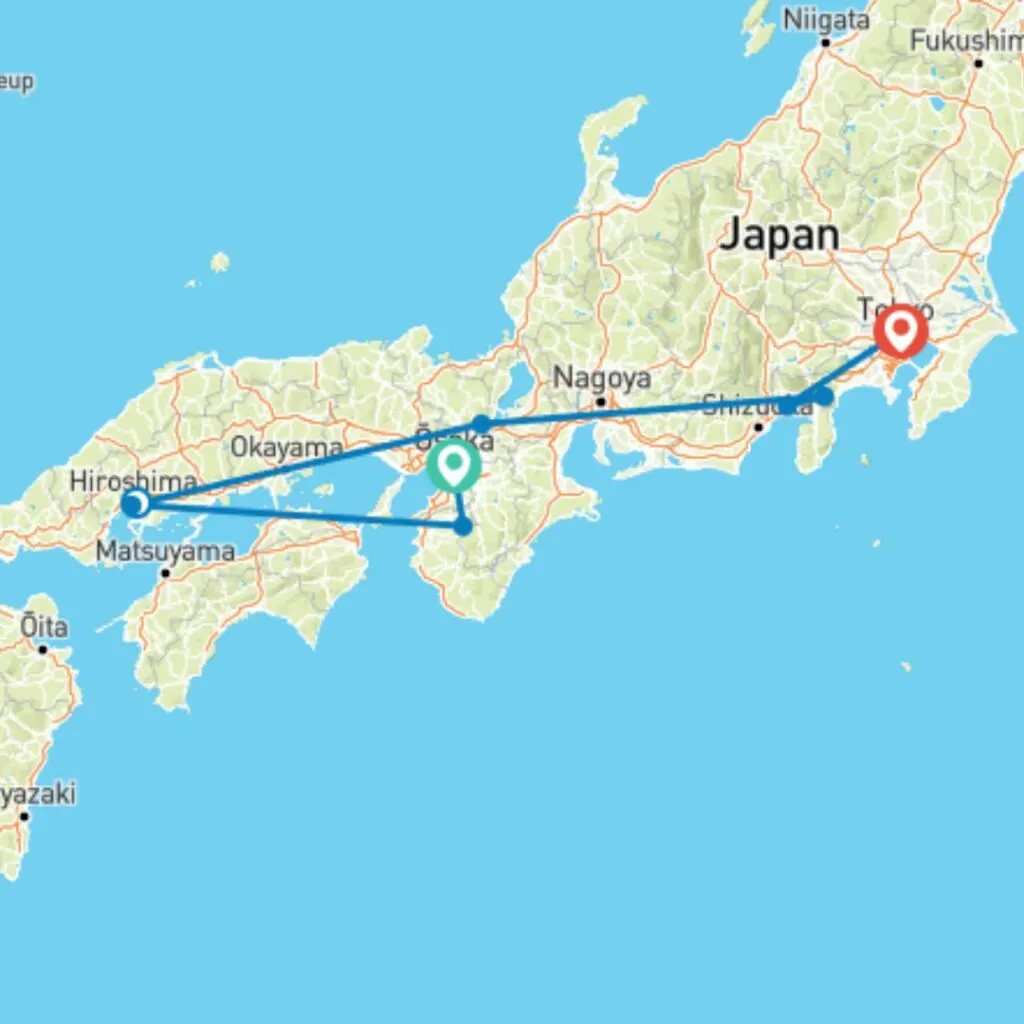 Europamundo is a travel firm that operates under the JTB umbrella, Asia's biggest tourism and travel organization that was founded more than 100 years ago and is known for finding out the best and most incredible sites it can take its clients to.
When you travel with Europamundo, you will be able to see the world's diversity as travelers from all over the world gather on one bus to get to a single destination. In 2019, Europamundo transported over 140,000 passengers from 57 different countries; this might clarify why they are currently the only bus tour operator company affiliated with the United Nations World Tourism Organisation. That is immense.
With such a business leading your adventure through Japan, you can expect chilly feelings and excitement at every turn as you travel through Tokyo, Mount Fuji, Kawaguchiko, Iyashinosato medieval Japanese town, and three other locations.
As the sun rises over Tokyo, you will be taken on a 5-hour journey to explore the vibrant city accompanied by a knowledgeable guide who will show you around. You'll witness the hustle and bustle of modern districts that coexist with peaceful inhabitants as you stroll down the densely populated avenues. Your first stop on this tour will be at the Zojoji Temple, where you'll take a stunning photo of the iconic Tokyo Tower.
Tokyo can be such an interesting place to visit, with buildings almost defying the laws of gravity. Do not be surprised when you set your eyes on highways running through complex buildings in the most bizarre ways. That's Japan for you!
Next on this journey, you'll be taken to the world-famous Shibuya Junction, known to be the busiest intersection in the world. Yep, that's right. As you go through the bustling streets, you'll catch a glimpse of the Imperial Palace and its stunning gardens, with a stop at the famous Nijubashi Bridge. You can take as many photos as you would like in this futuristic city for your IGs and FBs; build that memory block as much as you can.
It is not news to you anymore that Japan is full of mountains, and its highest peak is Mount Fuji. After you tour Tokyo, you'll embark on a journey to this perfectly beautiful natural magnificence, passing through some picturesque and stunning countryside along the way.
You will be completely left in awe as you approach the mountain, wondering about nature's creativity. You'll have the opportunity to take in the incredible scenery and explore the area at your leisure, whichever way you will want; maybe meditating at this height while the sun sets down with gentle winds blowing will be a great option you will consider.
This tour takes a group of 50 persons between 1 to 99 years old and costs $2059 per person for 7 days of lodging, transportation and meals. It is suitable for families and completely guided.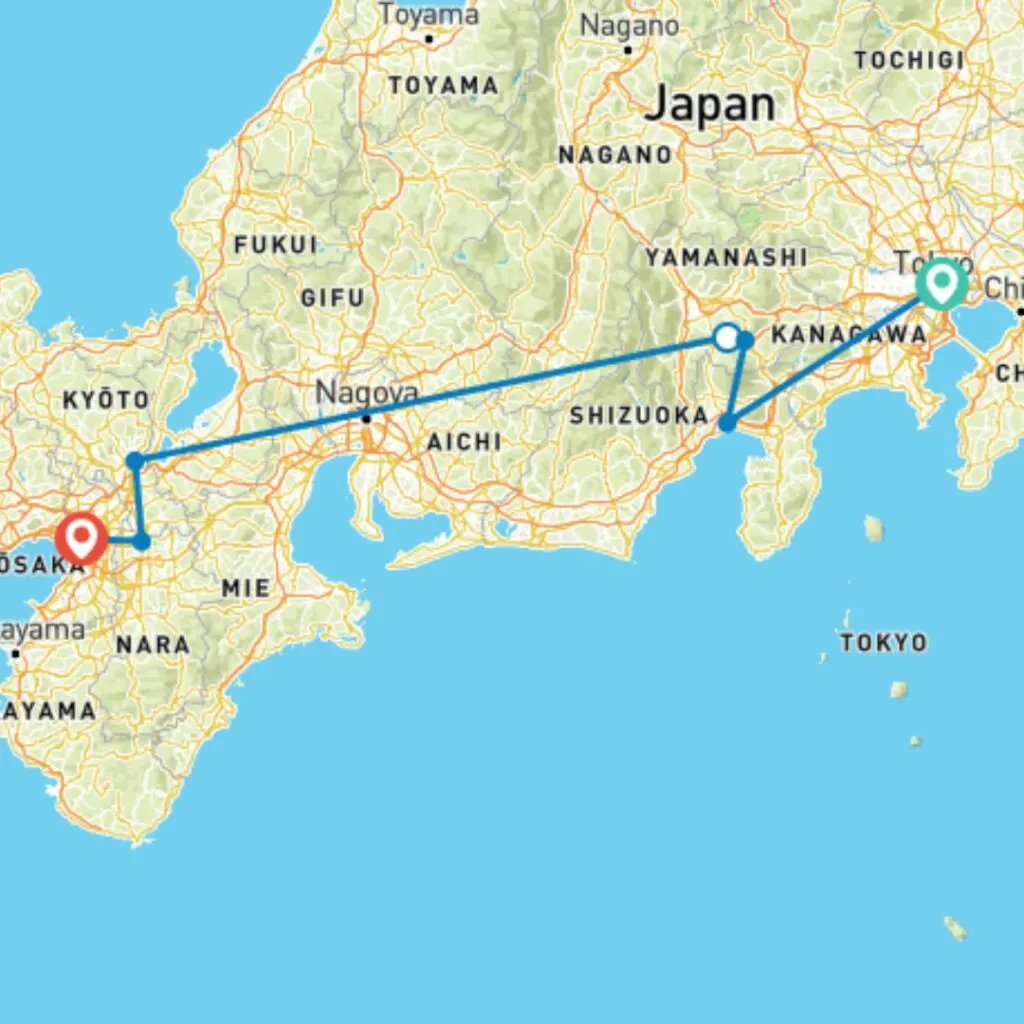 INTRO Travels was started in 2015, and they have been offering significant travel experiences for the younger population aged 18 to 40. Their travel experiences are designed to assist young people in creating memories by connecting with other friends and traveling the world with an attitude of giving back to our precious planet, all while meeting an outstanding group of new friends who become family along the journey.
While traveling, accommodation and feeding might be the most important items on your list. INTRO Travels puts extra effort into finding that one unique and comfortable accommodation for its clients because, after a tired day of exploring and eating up your energy, you deserve a comfortable bed to relax that body.
When traveling with INTRO Travel, you will be accompanied by highly skillful and knowledgeable local guides who are ready and willing to be at your service as and when you need it 24 / 7.
This epic journey will take you to the magnificent Senso-ji Temple, one of the oldest and most important temples in this busy city of Tokyo. Despite the bustling nature of Tokyo, Senso-ji Temple will give you all the silence and tranquillity you will need to admire the intricate details of the architecture as you gently roam about the temple.
And then, you will make your way to Harajuku, the fashion-forward neighborhood that's a hotspot for style-conscious Tokyoites and teen pop culture. The crazy ambiance in this area will leave you well entertained throughout the day. You'll be amazed by the colorful and eclectic fashion on display here.
After a quick break, we'll take on the challenge of crossing the world-famous Shibuya Crossing, where thousands of people cross the street every minute. Do you remember the game we talked about earlier? Exactly. You will have fun with it and find your way through the city.
The following day, you will leave the crowded city behind and head to Jigokudani Monkey Park, where you'll see Japanese macaques bathing in the hot springs, a different scene from the towering city. To make your journey even more spicy, you will learn the art of sushi-making from a master chef before you head to the ancient Matsumoto Castle. You can learn a bit about Japanese food to take home and how their diet shapes the lives of its beautiful people.
This tour takes a group of 16 persons between 18 to 50 years old and costs $2560 per person for 13 days of lodging, transportation and meals. It is suitable for families and completely guided.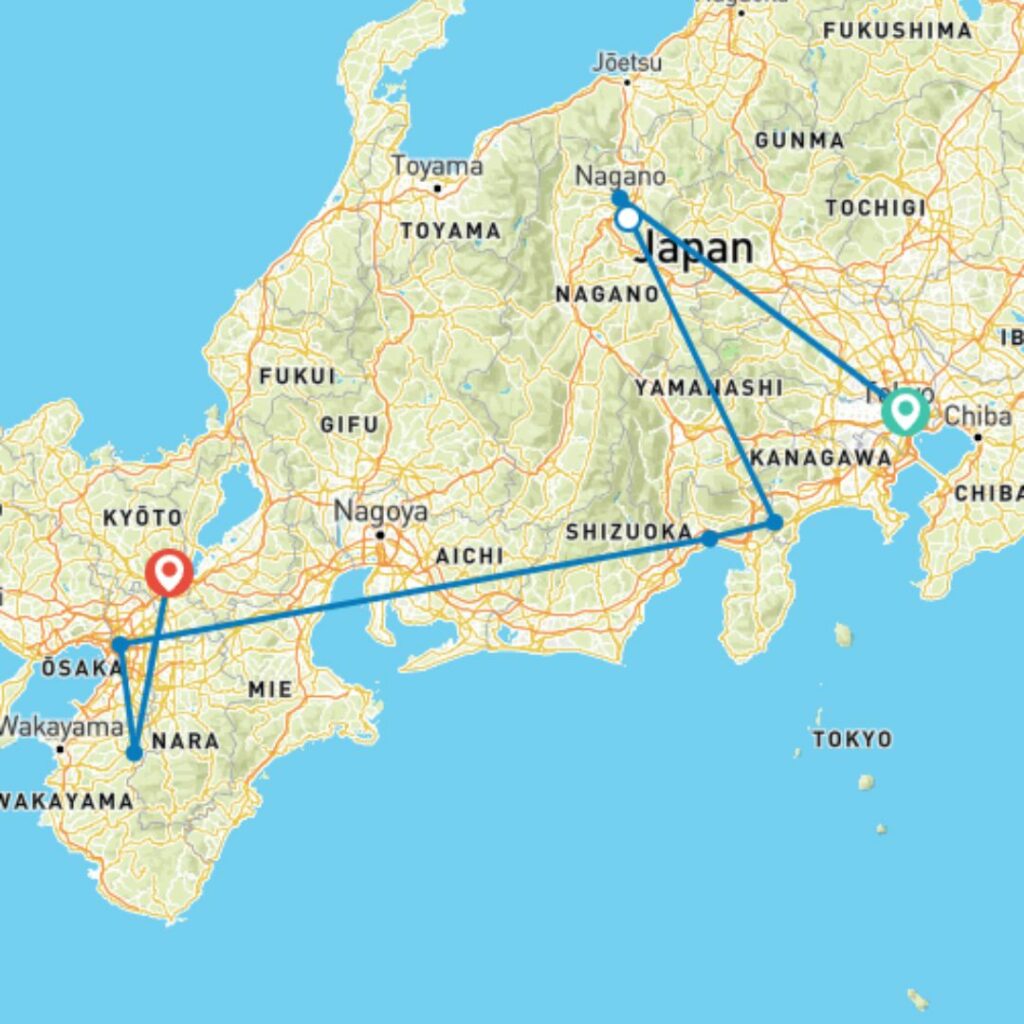 Intrepid Travel was founded in 1989 by two guys from Melbourne, Australia, who set off on the unusual tourist trail to Africa in their customized truck, which they stocked up with a variety of food items ranging from beer to bread.
As they experienced a new path to travel that felt so much more different than the conventional way of traveling, They deemed it fit to start something like it, which will help travelers like them to also embark on trips like theirs, unlocking the secrets to authentic experiences – this is how Intrepid Travel was born.
Intrepid has come a long way since then, offering more than 100,000 guests per year the opportunity to enjoy small group travel worldwide. They travel by local bus, stay in local hotels, and hire local leaders. This is what it means to give back to the community that has so generously given so much to its guests. Intrepid Travel intends to make your tour unforgettable by taking you around Japan's busiest metropolis and many other sites to see and experience.
This tour will take you on an adventure as you travel to Tokyo, where you will discover a melting pot of cultures, traditions, and technological marvels. Your adventure will begin in the bustling Shibuya district, where you will witness one of the world's busiest crossroads, with roughly 1000 people crossing every minute. Umhu! That's correct. As you navigate through the crowds, you will be astounded by the city's vitality and fast-paced lifestyle, which feels unlike anything you have ever seen.
After absorbing yourself in the hustle and bustle of Tokyo, you'll enter a depachika, an underground food hall, where you can try the delicious and healthful Japanese cuisine that is said to have been one of the powerhouses fuelling their long life span. Whatever happens, you can expect a lunch full of greens with nearly little fat.
It is very dramatic how people can quickly change modes in Japan, transitioning from a noisy city to a silent corner that almost feels like two different worlds. The majestic Meiji Shrine will be your next stop on your adventure, where you will enter through a giant Torii gate and leave the city commotion behind as you enter the calm woodland. You can observe the shrine's grandeur and beauty while feeling at ease as you stroll through the quiet surroundings, infusing your inner serenity.
This tour takes a group of 16 persons between 15 to 99 years old and costs $2705 per person for 9 days of lodging, transportation and meals. It is suitable for families and completely guided.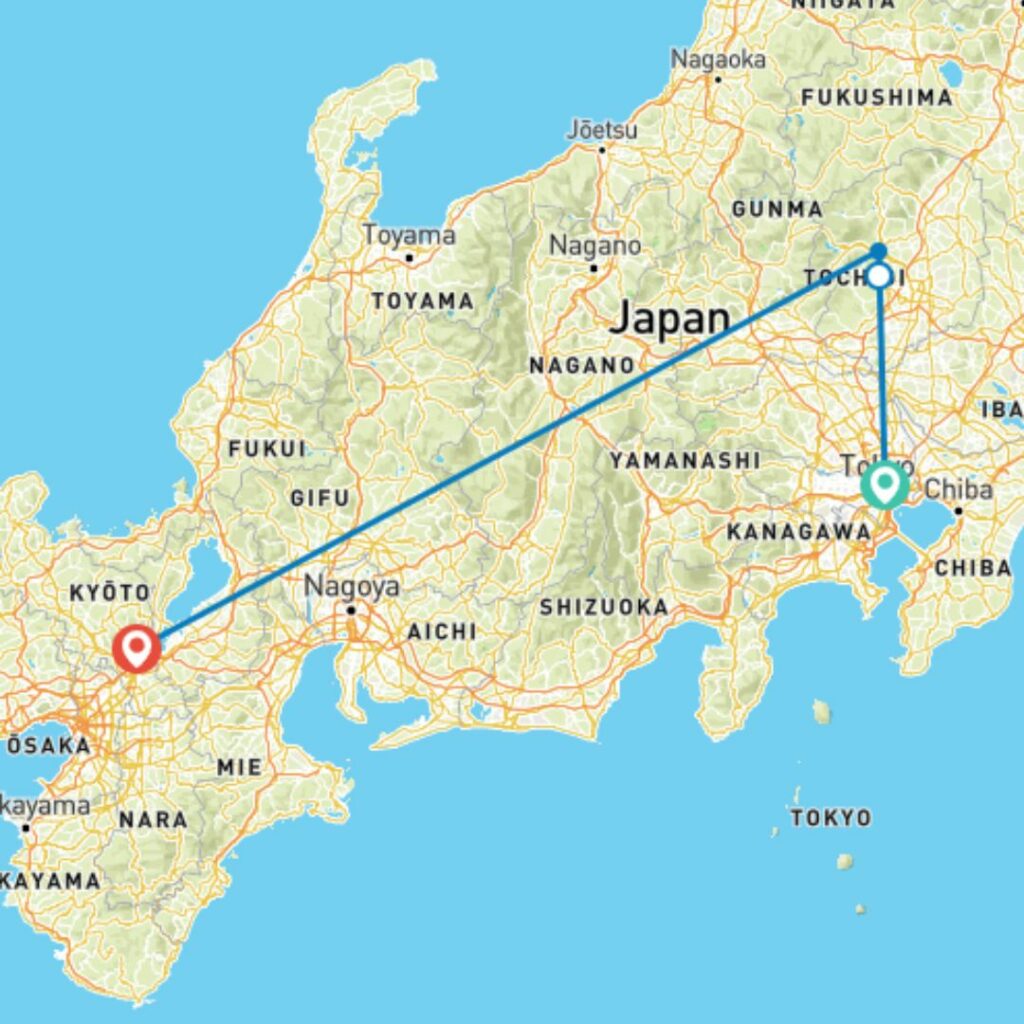 Supera Tours is a service-focused tour operator that offers award-winning tours throughout Asia. Their team develops and conducts their excursions to ensure the greatest quality. They tend to prioritize people before profits, which is why all of their trip packages, including this one in Japan, are all-inclusive.
They do not compromise with their travelers' experience. As a result, they holistically do everything by themselves, involving no third party. From chartering private ships to hand-picking every hotel, you are to stay with high comfort in mind.
Supera Tours vows to never jampack your travel itinerary with less interesting and time-wasting activities that you will forget before the end of the day after another action starts. Their amazing guides will take you through the best of Japan at a well-organized pace and let you get the most out of every experience in every destination; No rushing!
Japan has a lot to discover and experience first-hand, but there are must-see places that every tour operator will take you to visit because going to Japan without visiting them will feel like an incomplete journey. Part of these must-see places includes the Senso-ji Temple, Asakusa streets, Harajuka and, of course, the mighty Shibuya crossing.
Even though the destinations or places to visit might be the same, the style and spirit in which the activities are carried out are unique to each tour operator. That is why on this tour, you will visit all the places we have mentioned above and others that only this tour offers.
Part of your journey will be a visit to Kyoto from Tokyo, majestically boarding the high-speed Shinkansen, or you may call it the bullet train. Sit back and relax as you journey through the scenic countryside in less than 3 hours of a journey that for the fastest would have taken 6 hours of traveling; This is indeed a bullet train.
On arrival, you will explore the intimate city of Kyoto on foot, away from the crowded and noisy city. Your guide will take you through hidden alleyways and neighborhoods, giving you a glimpse of the authentic local culture you would have missed if your tour had been city-centered.
This tour takes a group of 26 persons between 2 to 99 years old and costs $4200 per person for 9 days of lodging, transportation and meals. It is suitable for families and completely guided.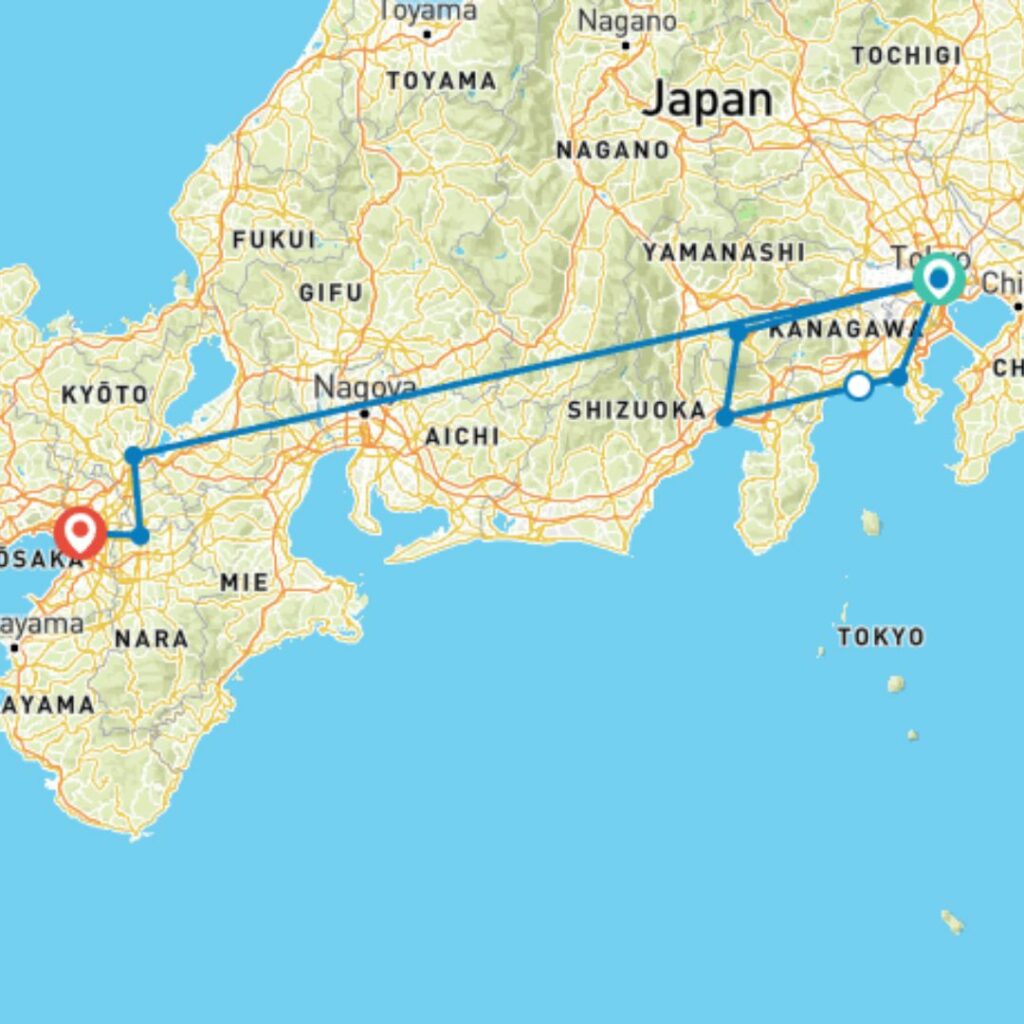 Conclusion
Japan is a land of endless fascination, rich with history, culture, and breathtaking landscapes. It's a country with stories that can never be fully captured in mere words, like the profound historical significance of Hiroshima in 1945.
Yet the beauty of exploration is that there's always more to discover. The best Japan tours are designed to take you beyond the surface, helping you uncover hidden gems and profound insights that a brief overview can't provide. Whether you're seeking the bright lights of Tokyo, the tranquil temples of Kyoto, or the culinary delights of Osaka, the best Japan tours offer something uniquely tailored to your interests and budget. If the six highlighted tours aren't quite what you're looking for, don't worry! Japan's wide variety of tour options ensures that the perfect adventure awaits you.
Why wait? Explore all the group tours in Japan now. You can easily sort by private or group, maximum size, budget, dates, and much more. And if you have any questions, the friendly team at TourRadar is always more than happy to assist in finding the perfect tour for you. Dive into the mesmerizing world of Japan, and book one of the best Japan tours today. Your unforgettable journey awaits!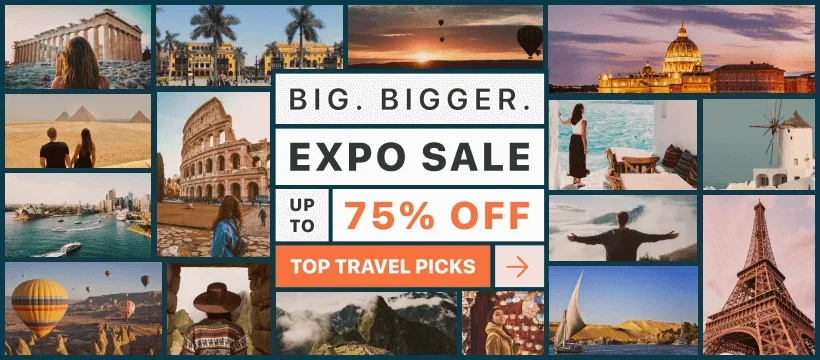 Staying Connected While Travelling
In today's increasingly connected world, staying online while traveling has become essential for a seamless experience. That's where eSIMs come into play, revolutionizing the way we access mobile networks during our global adventures. Say goodbye to hunting down local SIM cards at the airport; eSIMs provide instant activation the moment you land, sparing you the fortune usually spent on international roaming and allowing you to genuinely travel like a local (without getting hopelessly lost!).
With eSIMs, tasks like restaurant recommendations and reservations, up-to-the-minute public transport instructions, checking opening hours, and accessing further information become a breeze. And, of course, sharing your journey on social media is easier than ever. To stay connected wherever you roam, consider using either Airalo or Holafly. Airalo boasts the most extensive range of destinations worldwide, offering smaller data bundles tailored to your needs, while Holafly provides unlimited data packages and fantastic EU data deals.
So why wait? Embrace the future of travel connectivity with eSIMs and make your next journey effortlessly smooth.
Further Things To Consider Before Any Adventure
Now you're all set and prepared to explore our big wide world, why not sort out everything else out all in one go? If necessary for your travel plans make sure you have brought proper travel insurance, protected your privacy by getting a secure VPN, compared all the top hotel booking sites to find just what you're after, reserved an unbeatable rental car price and - of course - booked the best flight deals!
Or maybe just forget it all and go for a last-minute cruise or effortless tour instead?
Many budget travelers (including me) indulge in worldwide airport lounge access, so we can experience luxury while still slumming it in economy. Naturally, we would never leave home without a more general travel guide since we couldn't possibly cover everything here!
Just add an adventurous attitude and plenty of smiles - they go a long way - and that about covers it all! Now go out, find your own path and don't forget to share your best inspiration stories with me on Facebook, Twitter, and Instagram...I'd love to hear from you!