Welcome to Uruguay, a hidden treasure in South America that provides tourists with a wide range of activities. Uruguay, located between Brazil and Argentina, offers a rare combination of beautiful beaches, quaint colonial towns, lush scenery, and rich cultural history. Uruguay offers something to any traveler, whether they're searching for a tranquil beach vacation, a gourmet adventure, or a look into the culture and traditions of the nation.
There are several outstanding trips available for discovering the best of Uruguay. The historical and cultural excursions in Uruguay allow you to dig into the nation's colorful past and dynamic present, from the vibrant capital city of Montevideo to the lovely hamlet of Colonia del Sacramento, a UNESCO World Heritage Site.
Tours to Uruguay's stunning coastal communities like Punta del Este and Jose Ignacio offer amazing views, opulent resorts, and the chance to unwind by the Atlantic Ocean for nature lovers. On horseback or by bicycle, adventurers can discover Uruguay's varied landscapes, which include marshes, rolling hills, and vineyards.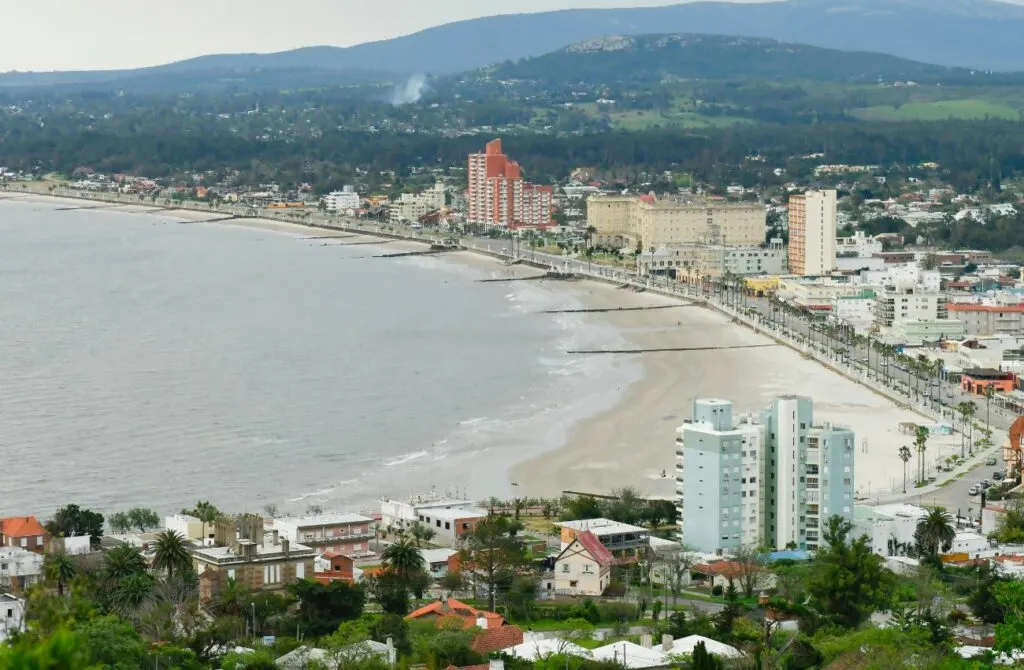 Additionally, due to its Spanish and Italian roots, Uruguay's culinary scene is a fascinating blend of flavors. You can enjoy the country's delicious cuisine, from traditional asados (barbecues) to excellent seafood meals, while partaking in food and wine tours.
Escape to the captivating charm of Uruguay, a South American gem concealed away, and set off on a discovery expedition. This captivating nation offers a fascinating fusion of culture, history, and natural beauty, from the busy streets of Montevideo to the immaculate beaches of Punta del Este. Explore quaint colonial towns, indulge in mouthwatering cuisine, and experience the welcoming warmth of the inhabitants.
Travelers looking for genuine experiences and off-the-beaten-path excursions are drawn to Uruguay by its rich cultural legacy and laid-back atmosphere. Discover the riches in this alluring location by letting the spirit of Uruguay inspire your wanderlust. Here is an in-detail look at the top five best tours in Uruguay.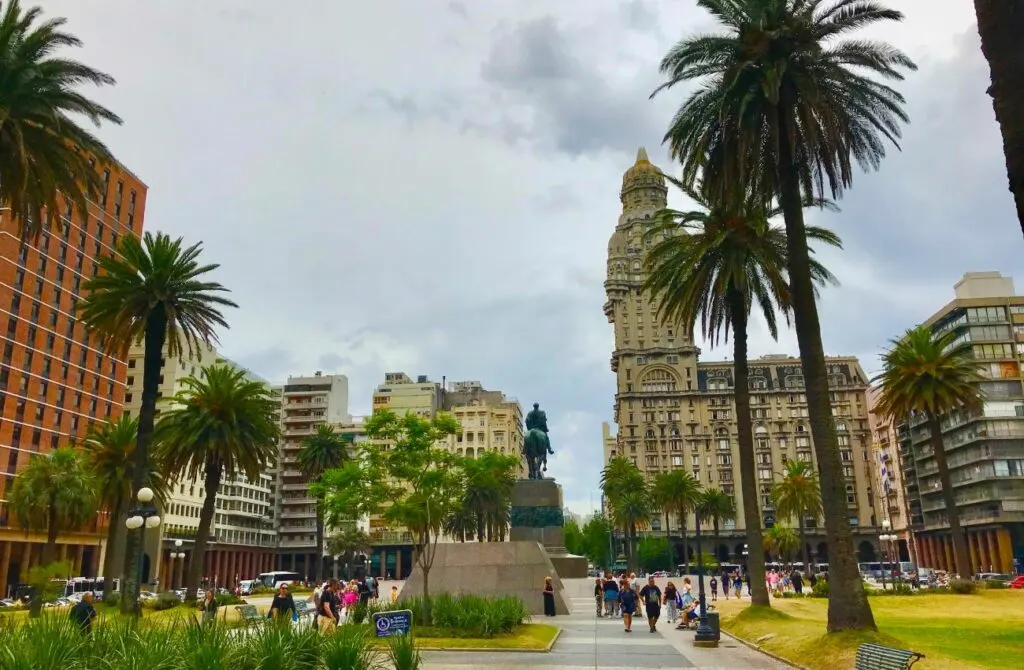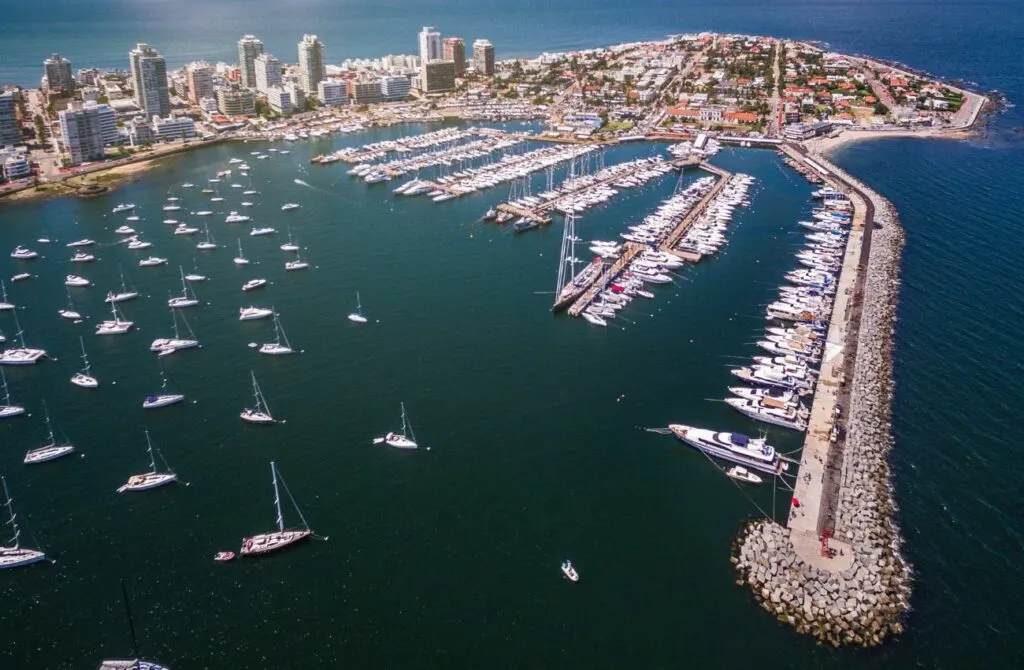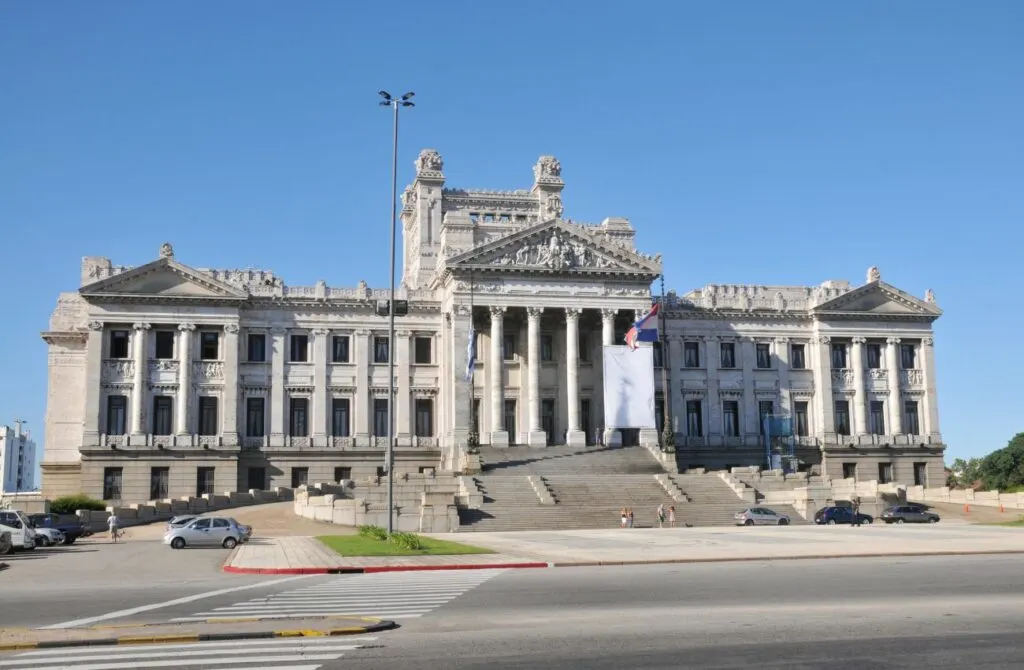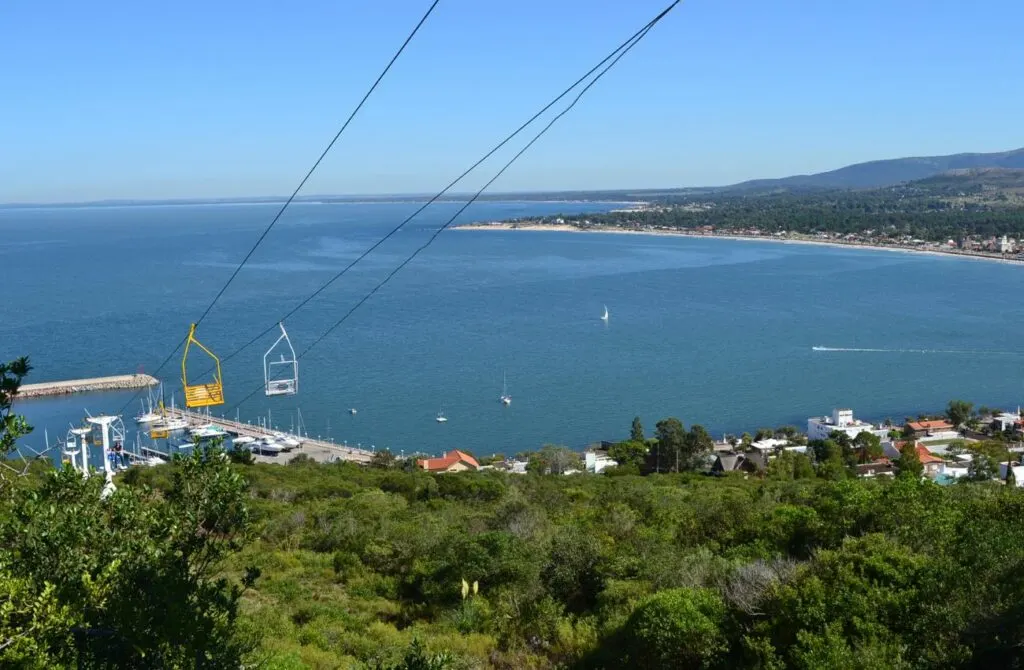 Welcome to Enjoy Punta del Este, a beachfront destination that seduces travelers with its seductive shores, exciting nightlife, and opulent hotels. Take a memorable 4-day trip with Receptivo Aborigen Tours to discover the best of this underrated location. Enjoy the world-famous beaches in Punta del Este, indulge in fine dining, and immerse yourself in the vibrant local culture.
This coastal treasure uniquely blends art and architecture, including the landmark Casapueblo and the beautiful La Mano sculpture. Whether you're looking for action or relaxation, our carefully chosen schedule this tour is for you. Here is a look at your day-to-day itinerary for this tour.
Day One: Arrive in Punta Del Este.

Day Two: In the afternoon, walk through the city visiting the Commercial Center of the Peninsula, Craft Fair, Puerto de Yates Parroquia Nuestra Señora de la Candelaria, Corner of the Four Seas, Lighthouse; Residential neighborhoods, with its beautiful gardens and spectacular mansions La Barra de Maldonado, Undulating Bridges, Indigenous Park, El Jagüel, Beverly Hills, Barrios Lugano, Cantegrille, Maldonado City Historical Capital, Pinares and Punta Ballena with the optional visit to know Casapueblo the Museum-Workshop of Carlos Páez Vilaró.
Day Three: Breakfast at the hotel. Free day for optional activities.
Day Four: Departure Day.
Bid farewell to the sun-kissed charm of Punta del Este, a 4-day coastal escape crafted by Receptivo Aborigen Tours. From the iconic La Mano sculpture to the vibrant cultural scene, you'll immerse yourself in the magic of this captivating destination. As your journey concludes, the echoes of Punta del Este's luxury resorts and world-class cuisine will resonate in your heart.
Overall, this quick four-day stop is great for those looking to see this one city or perhaps those traveling to Uruguay for the long term and exploring the country little by little. All in all, this is one of the best tours in Uruguay.
The 5-Day Luxury Experience – Unlock Uruguay from Montevideo welcomes you to a world of luxury and exploration in this fascinating South American nation. Start a unique adventure that will take you beyond Uruguay's superficial allure and give you a deeper understanding of its culture, history, and natural beauty.
This thoughtfully designed journey offers an amazing adventure, taking in everything from the energetic streets of Montevideo to the scenic vineyards and intriguing coastal towns. Enjoy the finest cuisine, luxurious lodgings, and welcoming atmosphere that are the hallmarks of Uruguay. Prepare yourself to discover Uruguay's hidden gems on this incredible 5-day journey. Here is a look at your full five-day itinerary!

Day One: Arrive in Uruguay.

Day Two: Enjoy a Montevideo City Tour and Winery Lunch.

Day Three: After breakfast, take a full-day trip to Colonia del Sacramento, Stop at Plaza de Toros de San Carlos. The next stop will be the Historic Plaza, where you will have free time to visit the Old Fort. Enjoy a local lunch at your own leisure. We can recommend a nice spot within the plaza.

Day Four: Have breakfast, then head to Punta del Este for a fun day trip with a stop at a new winery near Piriapolis. We will also stop at La Mano with free time in the afternoon.

Day Five: Depart Uruguay.

You'll always have the key to unlocking Uruguay's hidden gems as your opulent 5-day journey with The Wine Experience finishes. You will savor the diverse culture and cuisines of the nation, from the cosmopolitan attractiveness of Montevideo to the gorgeous vineyards and antique estancias.
Enjoy world-class vintages and the charm of boutique vineyards while reveling in the kind welcome of the locals. Keep the spirit of Uruguay close to your heart, and let the memories of this wonderful voyage inspire your next adventure. All in all, this can be considered one of the best tours of Uruguay.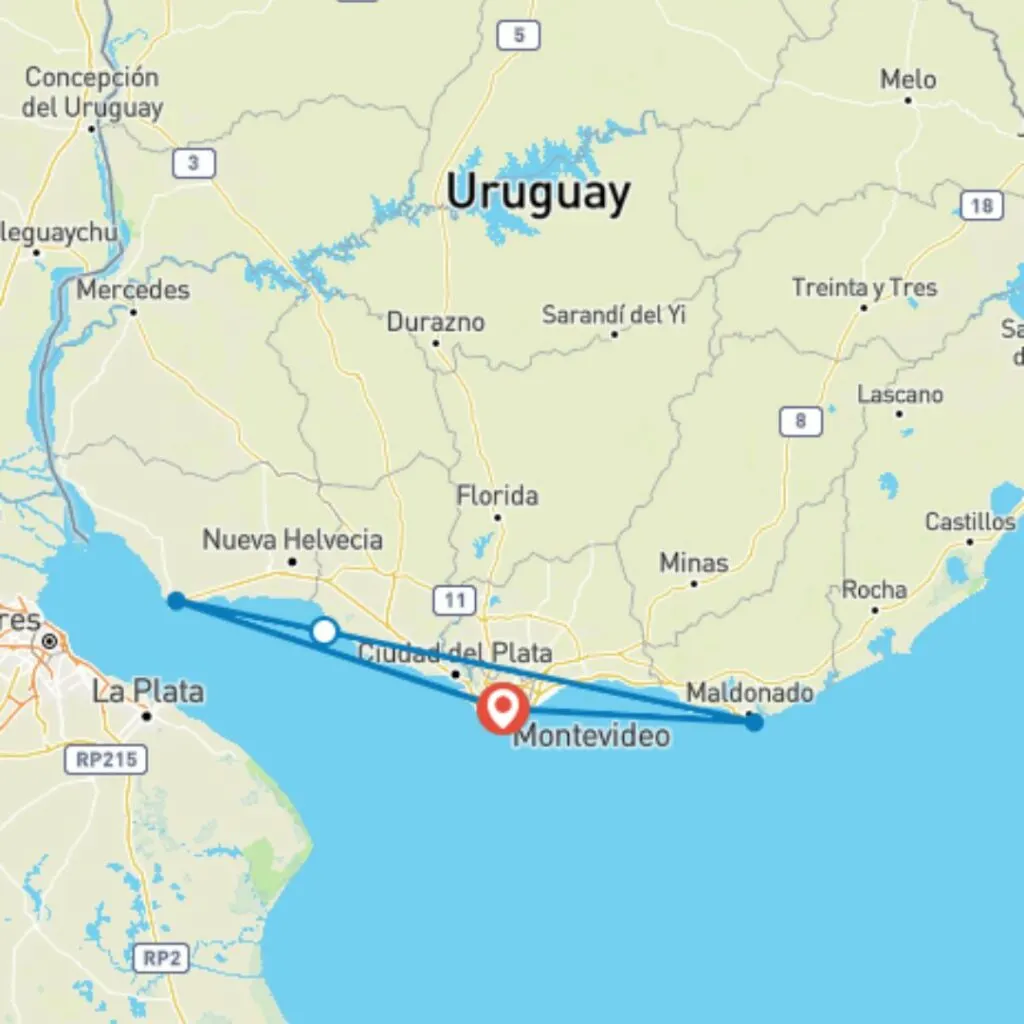 Your fantasy travel through the heart of Uruguay starts here on the Tailor-Made Best Uruguay Tour by Agate Travel. You can design your itinerary for this flexible vacation, allowing you to take your time discovering the nation's varied landscapes, rich cultural history, and friendly people.
This meticulously planned journey promises a once-in-a-lifetime experience, taking in the charming Colonia del Sacramento, the scenic wineries of Carmelo, and the breathtaking beaches of Punta del Este. Prepare to immerse yourself in Uruguay's best experiences as you make priceless memories and enjoy the freedom of custom travel with Agate Travel.
Day One: Arrival at the Port of Colonia Del Sacramento.
Day Two: Your driver will pick you up from the hotel and drive east for about 2.5 hours. After arriving at Montevideo and checking into the hotel, you will start your guided city tour from the Puerto Market.
In the afternoon, you will walk around the Ciudad Vieja area and visit the highlight attractions, including the Plaza Independencia, the Salvo Palace and the Solis Theater. Afterward, you will visit the Castillo Pittamiglio and the Playa Pocitos.
Day Three: Departing from the hotel after breakfast, you will take the private car for about 2 hours and stop at Altos de la Ballena in Punta Ballena, where you can enjoy the stunning view of the vineyards, try a complete wine tasting and also taste some plates of cheeses, cured hams and snacks. In the afternoon, you will visit Casapueblo. Later arrive at Punta del Este.

Day Four: Today, you will visit the lighthouse to learn the history of Jose Ignacio, explore the town and meet with the local people. In the afternoon, you will be transferred back to Punta del Este.

Day Five: Depart from Montevideo.
Please note this is only a sample. You can choose your full itinerary on this exciting, customizable tour. From vibrant street art to tango-filled plazas, you will experience the quirky charm of Uruguay in all its glory.
As you bid farewell to sunsets on sandy shores and delectable asados, the excitement of this fun-filled adventure will keep you smiling. Whether you discovered the soulful sounds of candombe or explored the rolling vineyards, you've truly unlocked the best of Uruguay. Let the spirit of this incredible journey inspire your future travels.
Set out on an exciting adventure through the pulsing heart of Uruguay. This tour is an exciting journey that will reveal Montevideo's essence in just three days. This carefully chosen schedule guarantees a flawless fusion of real interactions, breathtaking scenery, and regional treats.
Immerse yourself in this attractive city's rich culture and history with a focus on sustainable practices. Join Receptivo Aborigen Tours to make enduring experiences, interact with warm hospitality, and discover the true essence of Montevideo. Here is a look at your full, day-to-day itinerary for this tour.

Day One: Arrival in Montevideo.
Day Two: In the morning, enjoy a guided tour of the city in a comfortable air-conditioned minibus with stops to take photos in emblematic places of Montevideo. We will visit La Plaza Independencia, where the Puerta de la Ciudadela, the Solís Theater, the Estévez Palace, the Salvo Palace and a monument to the Uruguayan hero José Gervasio Artigas.
You will also get a chance to visit the Agricultural Market of Montevideo. The José Batlle y Ordoñez Park will be the next stop on the tour. Then we will continue then towards Rambla de Montevideo from Pocitos to Carrasco.

Day Three: Departure Day.

This 3-day quick trip to Montevideo displays some of the best of the city in a short amount of time. You will have the opportunity to uncover the soul of Uruguay's vibrant capital with a knowledgeable guide. This tour is the perfect opportunity to enrich your perspective and foster unforgettable connections.
Whether it's relishing local cuisine, exploring historic gems, or embracing warm-hearted locals, the spirit of this adventure will forever resonate within you when you take this tour!
Colonia del Sacramento's enchanted secrets will be revealed as you enter a time capsule over two days with Receptivo Aborigen Tours! Take a tour that combines history, culture, and scenic beauty. Explore the cobblestone streets where the remnants of ancient civilizations can be heard in every stone. Discover the UNESCO-listed old town, which features amazing museums and colonial architecture.
Observe how the Rio de la Plata and the great Horizon merge mesmerizingly to create stunning sunsets. At the same time that you indulge your palate with regional specialties, experience the welcoming warmth of Uruguay. Set out on this memorable journey and let Colonia's energy touch your soul. Here is a look at your full itinerary for this tour.

Day One: Arrival at the Port of Colonia, reception and transfer to the hotel. On this day, you can choose between having bicycles to ride around Cologne at your own pace or joining the experience of our City Tour Hop On Hop Off, in which you can visit all the city's emblematic sites in a tour of 10 stops, accompanied by a local guide.
If you opt for the city tour, it also includes a walking tour of the Historic District to learn more about the place declared a World Heritage Site by UNESCO.

Day Two: Breakfast at the hotel. At the indicated time, transfer the Port or Colonia del Sacramento Bus.

The memories carved in your heart will forever light your path as the sun sets on your incredible adventure through Colonia del Sacramento – 2 days with Receptivo Aborigen Tours. Your sense of wonder and adventure will be sparked by the lingering remnants of colonial legends and the seamless fusion of history and modernity.
With its eternal appeal and enthralling sceneries, this UNESCO gem will permanently imprint your soul. Carry the spirit of Colonia with you as you continue your journey as a constant reminder of the beauty found in appreciating the past and the present.
Conclusion
A hidden jewel in South America, Uruguay is home to several attractions that make it a superb location for a multi-day vacation. You'll take with you memories of a journey that exceeds expectations and has an enduring effect on your soul as you say goodbye to this lovely country.
The perfect harmony between its breathtaking surroundings and rich cultural past is what gives Uruguay its particular attraction. Each day of your multi-day journey unfolds like a painting, exhibiting the country's varied beauty, from the immaculate beaches of Punta del Este to the rolling hills of Colonia's wineries.
While its bustling capital, like Montevideo, vibrates with a dynamic vitality, giving a fascinating blend of history and contemporary, its charming colonial towns, like Colonia del Sacramento, whisper tales of an ancient past.
While the rest of the world frequently speeds by, Uruguay urges you to take your time, appreciate the moment, and interact with its kind people. You will feel at home thanks to the friendly smiles and warm hospitality of the locals, who will make you feel like an honorary Uruguayan. Sharing traditional mates, a representation of friendship, with new acquaintances makes the experience symbolic and stays in your heart long after you leave.
It is admirable that Uruguay is committed to eco-friendly methods and ethical tourism. Future generations will be able to enjoy the same breathtaking vistas and genuine interactions you have treasured over your multi-day visit because of the country's commitment to protecting its natural beauties and cultural heritage.
Culinary connoisseurs will find Uruguay's culinary gems a treat for their taste senses. Every mouthful conveys a tale of regional passion and devotion to culinary craft, from the scorching smells of an asado, a traditional barbecue, to the enticing flavors of newly caught seafood. A delicious symphony of flavors is produced by blending Spanish, Italian, and indigenous elements, leaving you wanting more.
Uruguay invites you to explore year-round with its inviting environment and pleasant temperature. This South American treasure accommodates a variety of interests and tastes, whether you're looking for a tranquil beach getaway or a cultural excursion.
You'll long for more time in Uruguay as your multiday journey ends. In addition to its beautiful landscapes and lively culture, this country has a certain enchantment that makes you feel alive, connected, and inspired. Uruguay is a country where once-in-a-lifetime encounters develop into priceless memories, perhaps luring you back for another multi-day tour so you may immerse yourself even more deeply in its alluring embrace.
If none of these tours work for you in Uruguay, please do not worry. There is a wide variety of tour options in the country, and we are confident that there will be something that fits your needs and interests.
Take a look at all the group tours in Uruguay now, which you can sort by private or group, maximum sizing, budget, dates and much (much more). The team at TourRadar is also always more than happy to answer any questions, provide further information or assist in any way in finding the perfect tour for you.