In the Caribbean Sea, not too far away from Miami, is Cuba, the Caribbean's largest island. Cuba is often known for its cigars, classic older cars, old squares, and lively people. Famed as a perfect place to relax on the beach or watch the historic cars drive by. Cuba is most popular for its cheap all-inclusive vacations, but there is more to see outside those resort walls.
The long, narrow island that makes up this Caribbean nation is roughly 1,200 kilometers long and only 100 km wide. Cuba comprises lowland plains primarily used for farming, with just around one-third of the country being covered by high mountains and rolling hills. From alpine forests to jungles and plains, Cuba boasts a wide variety of regions. With a wide variety of animal and plant life, you are bound to see something unique when you visit Cuba.
The Ciboney and Guanahatabey people were Cuba's first settlers. The Taino people of Venezuela occupied the island until about a thousand years ago. After defeating the Taino in 1511, Spanish armies seized control of the island.
Numerous Taino people were forced into slave labor by the Spanish. Overwork and infections brought by Europeans caused the majority of deaths.
By 1902, Cuba had achieved independence. American forces had assisted in the 1898 expulsion of the Spanish from the island. Nevertheless, the United States exerted considerable control over the island until 1959, when Fidel Castro's communist rebels seized power. Until February 2008, when his brother Ral Castro took over, Fidel Castro served as the country's president, prime minister, and military leader. Miguel Dáz-Canel became the new head in 2018.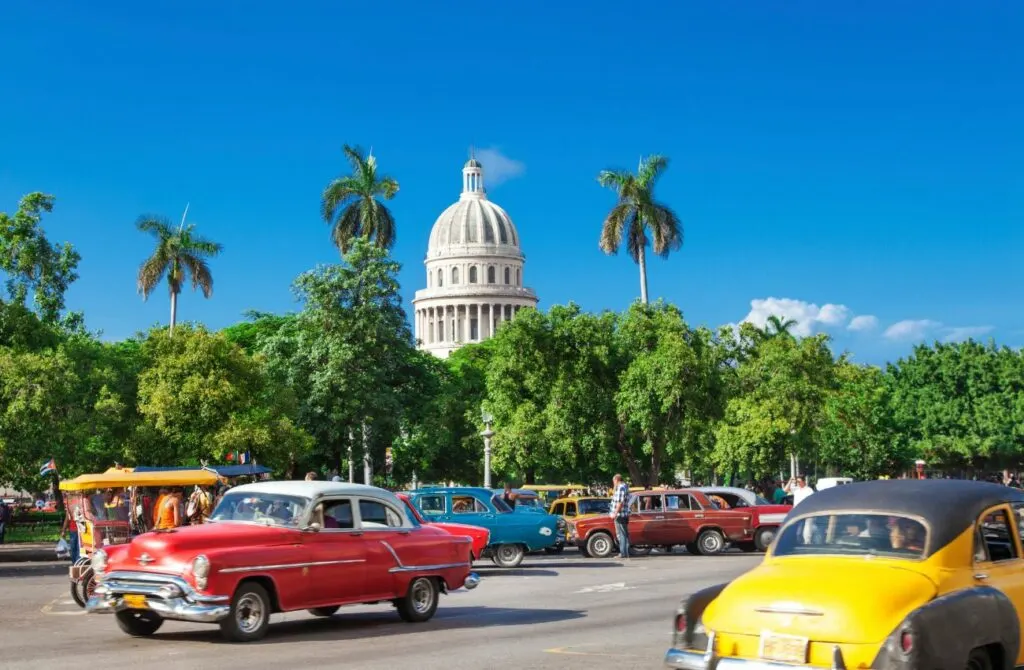 Cuba's vibrant and well-known culture is a result of the island's blend of indigenous, African, and European influences. The country's transition to communism in 1959 significantly impacted the culture, both positively and negatively. Cuba's history is present in its cuisine, language, culture, and, above all, music. In Havana, music is always playing, and people are always lively. Cuba is a beautiful place to discover, one to truly explore.
Because of Cuba's past, visiting Cuba can be difficult for some as travel is restricted. A visa is needed before departing, and some countries will limit you from seeing if you've been to Cuba. It's also almost impossible to book a trip to Cuba independently.
So instead of securing an all-inclusive resort and staying on property the entire time, why not take the time to see the whole country in detail, where you can meet the locals, learn about the traditions and see every corner of the country? That's why a multiday organized tour is your best bet when traveling to Cuba. Here are the top six best tours in Cuba.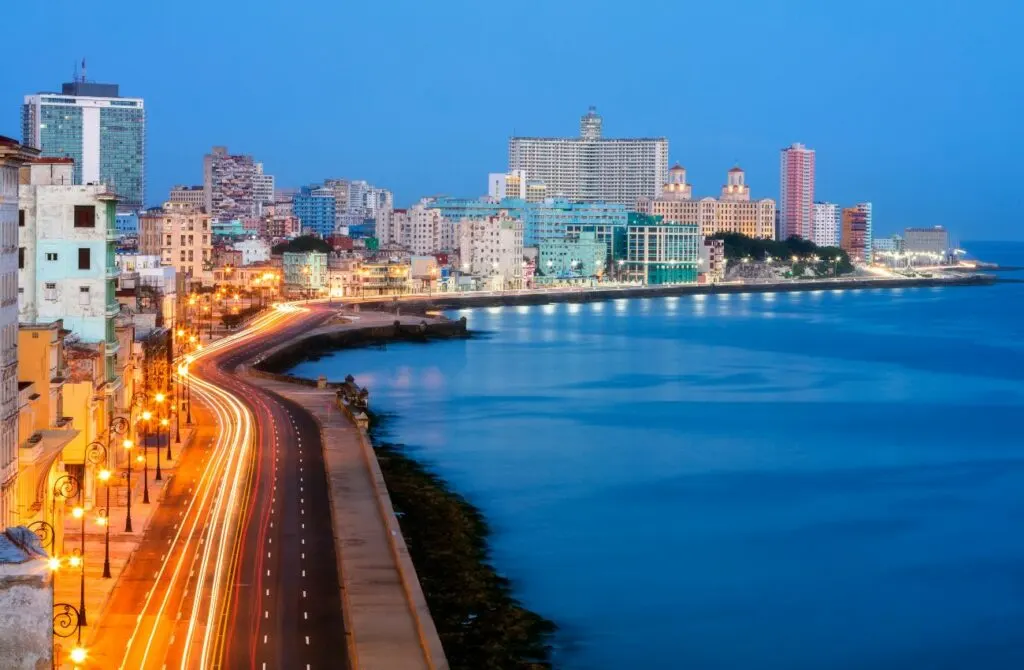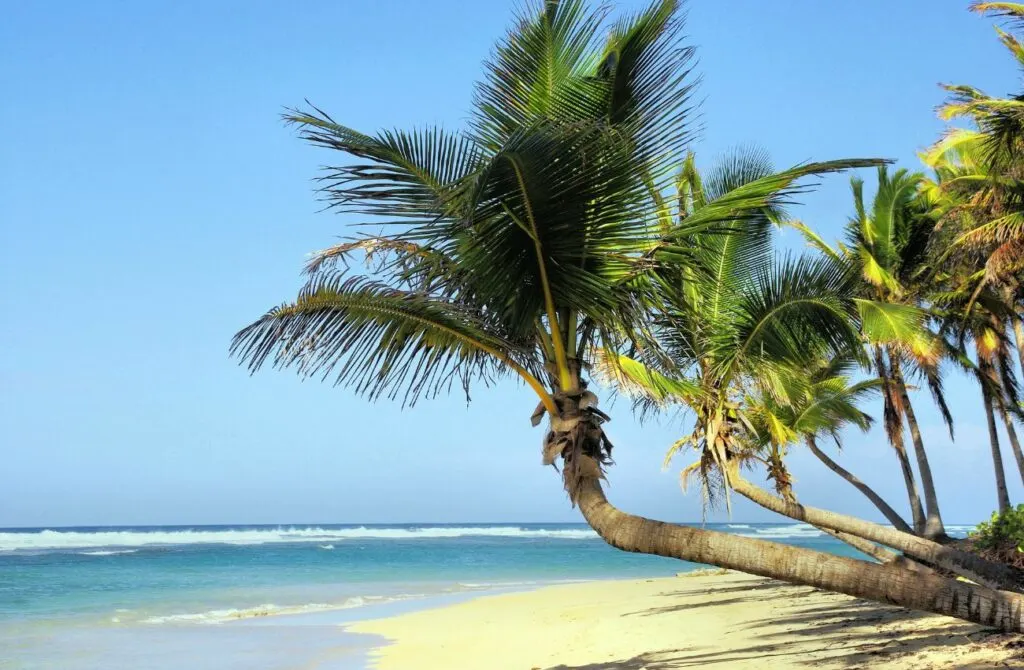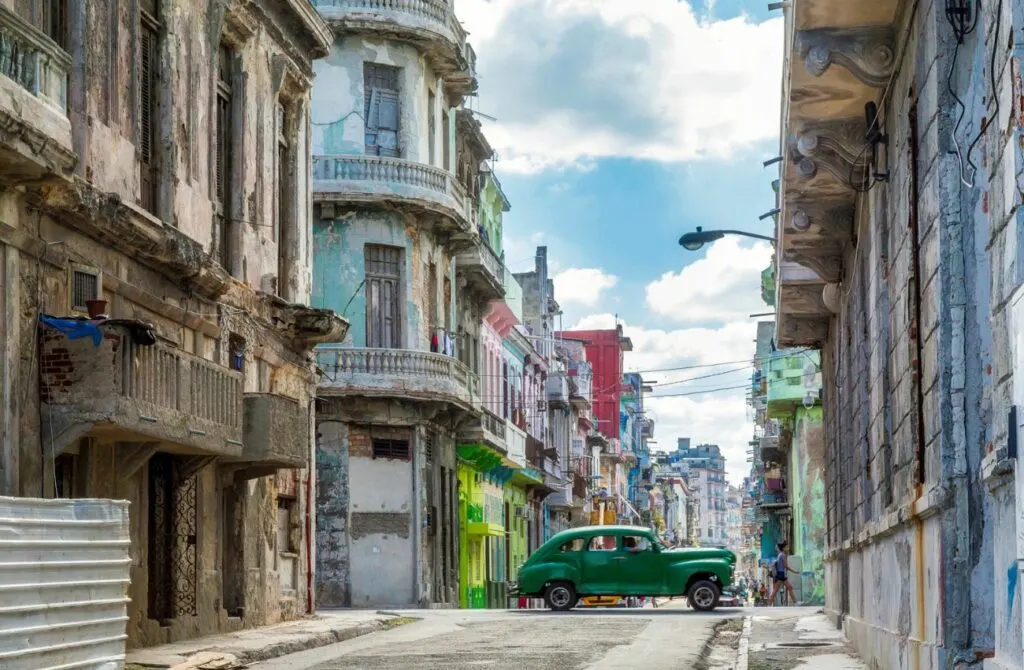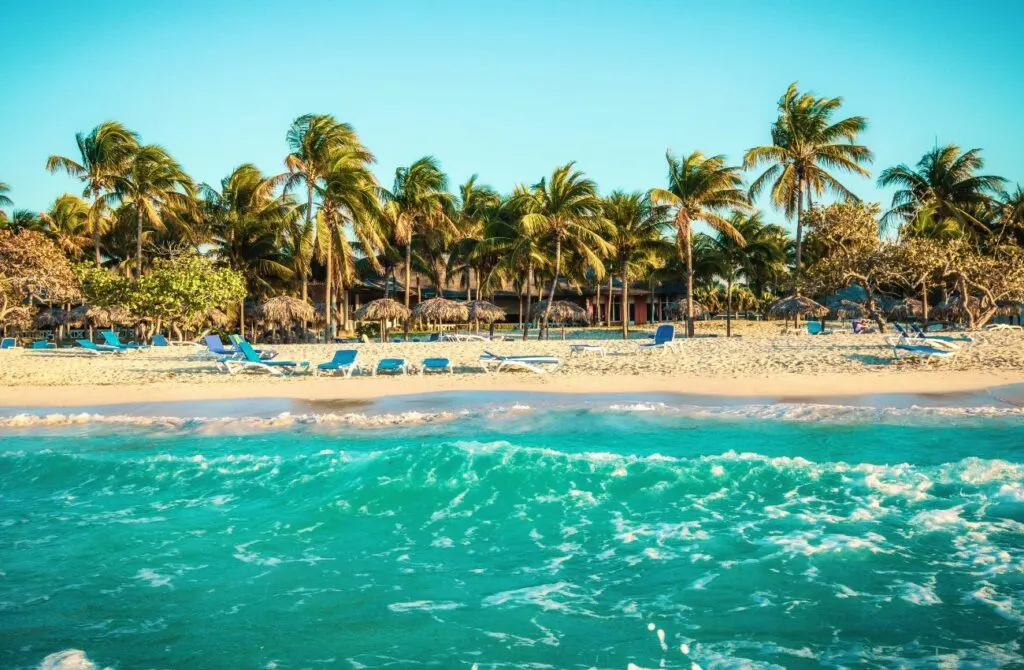 Leave your resort and experience the real Cuba. With its historic cars, Spanish colonial squares, and significant landmarks, you will have an experience like no other. Explore churches, forts, and cobblestone streets as you immerse yourself in Spanish-Cuban history. For a truly authentic experience of Cuba that few visitors receive, spend the night in a homestay.
Take the less-traveled route by dancing instead of merely walking. Possibilities are endless, and you're bound to enjoy this tour of Cuba. You will start your journey in Havana and end there too! With visits to ten Cuban cities over 15 days. Meals, transportation, accommodation, excursions, and more are also included in this tour. Here is a good look at your full itinerary over the next 15 days.
Day One: Arrive at any time. An arrival transfer is included in the tour's starting point.
Day Two: Tour the city by vintage car before a walking tour of Old Havana with the CEO. In the afternoon, opt to visit museums or attend a cabaret performance at the Tropicana.
Day Three: Travel to Sancti Spiritus today and enjoy an orientation walk of this beautiful but often overlooked colonial city.
Day Four: Travel overland across Eastern Cuba to Bayamo. Enjoy a free afternoon to explore.
Day Five: Continue on to Baracoa, and get the lay of the land with an orientation walk. The area offers everything from beaches to waterfalls to hiking opportunities and museums.
Day Six: Explore Cuba's rural communities and small businesses in Baracoa, a G Adventures-supported project. Enjoy a free evening.
Day Seven: Take advantage of a full free day to enjoy Baracoa.
Day Eight: Drive along the rugged coast towards Santiago de Cuba and take an orientation walk with the CEO on arrival. Enjoy free time to explore this Afro-Cuban city.
Day Nine: Learn more about Cuba's past by walking across the Sierra Maestra mountains in Che Guevara in Fidel Castro's footsteps. Afternoon arrival in Camagüey with some free time for exploration.
Day Ten: Hike through the Sierra Maestra mountains in the footsteps of Che Guevarra and Fidel Castro and learn more about Cuba's history. Arrive in the afternoon in Camagüey with some free time to explore.
Day Eleven: Enjoy an orientation walk and include a salsa lesson in Trinidad.
Day Twelve: Enjoy free time in Trinidad.
Day Thirteen: Travel along the coast to colonial Cienfuegos. Detour along the way through Santa Clara to visit the Che Mausoleum. Then continue on to Cienfuegos and enjoy an orientation walk to learn more about this city.
Day Fourteen: Drive along the picture-perfect Bay of Pigs, and learn more about the Cuban victory in 1961 at the Giron Museum. Enjoy free time in the afternoon.
Day Fifteen: Depart Havana at any time.
Enjoy a full fifteen days of exploring the top ten cities and landmarks within Cuba. You'll get to see the entire country in all four directions over two weeks. This tour is for those who want to explore Cuba in depth and immerse themselves there. This tour can be considered unique from others as it is such a diverse itinerary with tours and excursions in several cities around the country.
You'll get the opportunity to see almost every region within the country, and you'll have the chance to learn about it too. You also have a great mix of free time and guided excursions giving you the best of both worlds to truly discover Cuba your way.
This is considered one of the best tours for its diversity in the itinerary, but it's also one of the best-rated tours and is operated by one of the best tour operators out there. G-Adventures, a sister company to National Geographic, offers this tour. This tour operator is considered one of the best and has an overall rating of 4.6 out of five stars. In conclusion, this is one of the best tours in Cuba and one you should consider if you want to experience the country to the fullest.
Salsa your way to the vibrant city of Havana and around the lovely island of Cuba, passing by antique vehicles, smoky cigars, and wonderful, happy people. Immerse yourself in the culture, music, and mojitos or Roll a cigar and drink rum with residents in the small village of Vinales. Feel the sea breeze along Cienfuegos' waterfront, and take in the seductive rhythms of salsa in the historic town of Trinidad.
Experience a country as endearing and diverse as its people on this 8-day adventure that immerses you in the color, culture, and natural beauty of this alluring Caribbean island, from the pristine beaches of Cay Coco to the vibrant culture and city life of Havana, this IS Cuba!
On this tour, you'll start and end in Havana! With eight days to explore six different cities in Cuba, you will get to see most of the country. It's important to note that amenities like accommodations, meals, transport, excursions, an expert guide, and much more. From Havana to Trinidad, let's look at your exciting itinerary for this tour!
Day One: Begin with a welcome meeting at 6 pm. If you do come in early, you have the entire day to explore and get to know Havana on your own.
Day Two: Spend the morning on a short tour around Old Havana. Then you will stop for a tasty lunch and tour an orchid garden with many Cuban herbs before continuing to Vinales. An optional hike is available.
Day Three: Enjoy a walking tour through farms and tobacco plantations for a unique look into rural life in Vinales and free time in the afternoon.
Day Four: Begin the day by traveling to the Bay of Pigs. Continue to Cienfuegos, known as the "Paris of Cuba," with a photo stop at Palacio del Valle.
Day Five: Start your morning by boarding the bus for a short drive to Trinidad; take a one-hour salsa lesson with free time to explore independently.
Day Six: Enjoy a free day to check out Trinidad at your own pace.
Day Seven: On the way back to Havana, you'll stop in at Santa Clara to visit the Che Guevara mausoleum and memorial. Upon arrival in Havana, stop by Revolution Square, then prepare for a final night of celebrations where you can toast to an incredible adventure across beautiful Cuba!
Day Eight: Departure after breakfast.
It is important to note that A single supplement is available if you'd prefer not to share a room on this trip or if you want some extra privacy. Airport transportation is also included in this excursion and throughout the tour, and you must provide your flight details to the tour operator five days before your departure.
Intrepid Travels operate this tour. A company focused on giving travelers the most authentic experience possible. You will surely experience the local way of life and learn about the country in detail. With high ratings and very satisfied travelers, you can count on this particular tour operator to deliver both a life-changing and memorable experience.
This experience is unique because it allows you to see the whole country in detail rather than just a few Cuban cities. You'll get an opportunity to mingle with the locals, learn about local life, and taste delicious traditional snacks. Overall this can be considered one of the best tours in Cuba and one you should consider when looking to experience the country in detail.
This multi-sport tour of Cuba offers you the chance to do biking, hiking, and diving and have some free time to explore the cities to learn more about Cuba. This will be the ideal Cuba vacation package if you appreciate being outside, staying active, and having fun with other like-minded tourists!
A two-day hike to discover undiscovered waterfalls in Cuba's verdant Escambray Mountains is also included, as is a half-day bicycling tour through the stunning Vinales Valley. Anyone who can ride a bike and is reasonably fit can participate in the included excursions because they are easier activities. While the rest of the tour group engages in the included training, we can help you arrange some alternatives in Cuba if you decide to forego any included activities.
The tour guide may put for you to go diving, snorkeling, caving, and ziplining, and there is free time to explore the towns and Cuba's culture. You will start and end in Havana. You'll explore six cities over ten days with access to accommodation, transportation, meals, and an expert guide. Here is a look at your full itinerary for this tour.
Day One: Arrive in Havana and join an optional dinner with your guide at 7 pm
Day Two: The road trip to Vinales today takes 3 to 4 hours. Once you arrive, you can choose to go ziplining or swimming.
Day Three: we include a half-day off-road bicycle excursion in the valley, through tobacco fields, with the chance to meet locals and take in the wonderful views of the pincushion hills.
Day Four: The drive to the Bay of Pigs takes most of the day. There is optional snorkeling on the way.
Day Five: We spend the morning in the Bay of Pigs before heading to Trinidad in the afternoon. The activity options for the morning are scuba diving over some of the best coral reefs in Cuba or taking a trek with a national park guide to one of the Cenotes, where you can swim with turtles and fish.
Day Six: Trek in the mountains of Sierra Del Escambray, where you will camp overnight.
Day Seven: continuing trekking through the mountains. You'll return to Trinidad in the evening.
Day Eight: We have a full day in the beautiful city of Trinidad. Scuba diving is optional; if you aren't interested, you're welcome to go ziplining.
Day Nine: Visit the city of Santa Clara, where you'll see the Che Guevara Museum. You'll have an optional farewell dinner once you return to Havana.
Day Ten: Depart Havana.
This unique excursion through the most majestic towns in Cuba will leave you speechless, and perhaps you'll want to return immediately. With visits to the famous Havana and other cities around Cuba, you'll be able to gain the full perspective of the country while enjoying each aspect thoroughly. This tour is unique as it allows tourists to choose what they want to do.
Not everyone has to do the same thing, and you have more of a sense of freedom, which Travelers always love. This tour is rated highly among travelers and is operated by Cuban Adventures, a local tour operator dedicated to sharing their country with the world. Overall, this is one of the best tours in Cuba.
On this nine-day journey, see a side of Cuba that few people can see. Drive a vintage automobile through Trinidad's cobblestone streets while listening to music resonating from open windows, or cruise Havana's streets rich in history. Visit a tobacco plantation to see a piece of iconic Cuban culture and enjoy the scenery of the western highlands of the island.
This tour starts and ends in Havana. With nine days to discover the island in detail, you'll mingle with the locals, try delicious traditional food, and travel to beautiful landmarks. Accommodation, meals, transportation, and an expert guide are all included in this tour. Here is a look at your full itinerary for this tour.
Day One: Arrive in Havana at any time.
Day Two: Enjoy a walking tour of historic Old Havana before hopping in a vintage automobile to cruise through the city. Enjoy free time in the afternoon to explore Cuba's capital.
Day Three: Travel to lush Viñales with a cigar tour en route.
Day Four: Take a walk through the countryside to enjoy the stunning outdoors. Enjoy free time in Viñales in the afternoon.
Day Five: Settle in for a travel day to Cienfuegos. Stop off at the Giron Museum at the Bay of Pigs. Opt to go for a swim in the beautiful waters.
Day Six: Travel to Trinidad, tour the city, and take a salsa dancing lesson.
Day Seven: Enjoy a free day in Trinidad.
Day Eight: Start the day with a visit to the G Adventures–supported Manaca Iznaga community center that enables local women to sell traditional textiles. Take a guided tour of key historical sites, including the famous Che monument in Santa Clara, en route back to Havana.
Day Nine: Depart Havana.
With Nine days to discover Cuba and everything within it, you'll truly become mesmerized by its beauty, friendly beauty and rich culture. Many consider This tour unique as you get the chance to visit a Co-op meant to help the locals. This is both s rewarding and educational experience as you will learn about their lives and the art they make daily.
This is also considered one of the best tours for its mix of freedom and guided adventures and its jam-packed itinerary meant to show as much of the country as possible in just over a week. G-adventures offer this tour. G-Adventures continues to be one of the best tour operators in the world.
This is simply due to its dedication to helping the locals of each country and its well-crafted, life-changing itineraries that experts in the tourism industry have perfected. Overall, if you're looking to discover Cuba and support some of the locals, this is one of the best options.
Gardner Tours
This seven-day, six-night Premium Fishing Tour is geared toward ardent fishermen seeking a top-notch fishing experience in the beautiful waters of Cuba. This tour includes three days of fishing out of Havana and the typical Cuban experiences like learning about tobacco, coffee, cigars, history, etc.
This excursion includes opportunities to experience fishing from one of Havana's ports, eat at some of Cuba's best restaurants, tour the city in a vintage car, learn about Cuba's classic history on a walking tour of Old Havana, and learn how to make Cuban cocktails.
If that doesn't sound enough, you'll also visit an indigenous cave and discover the essence of the tobacco and coffee trade from the country's local farmers, among other activities. This tour starts and ends in Havana, with a visit to Vinales. Excursions, lodging, transportation, meals, and an expert guide are all included in this tour. Here is your full itinerary.
Day One: Arrival in Havana and Classic Car Tour.
Day Two: Fishing in the morning with a History and cultural tour.
Day Three: Fishing and Classic Havana Tour.
Day Four: Fishing in the morning, followed by a visit to Old Havana in the evening.
Day Five: Departure to Vinales, where you'll learn about the Cuban cigar process.
Day Six: Visit a local farm where you'll learn about coffee cultivation.
Day Seven: Departure from Havana.
Experience the full fishing experience while also learning about the Cuban people's history, culture, and life. With world-class dining options and access to some of the best day trips within the area, you won't be bored during this tour. If you enjoy fishing or being outdoors, this is the best tour for you and one you should consider.
Cuba is a country with one of the most fascinating people in the world. With everything from tobacco farms to fishing villages and tranquil beaches, Cuba is one fascinating place to explore. Discover old structures with deteriorating facades, chat with laid-back residents smoking cigars, and dig your toes in the sand on a deserted beach.
Discover the hues, cuisine, and culture that make this incredible island of Cuba. This tour starts and ends in Havana. You'll see a total of six cities in Cuba over 11 days. Lodging, transport, an expert guide, excursions, and meals are all included in the cost of the tour. Here is what your day-to-day would look like on this tour.
Day One: Arrive in Havana with the day to explore on your own.

Day Two: Drive to Vinales. Upon arrival, we will take an orientation walk through the main street. In the evening, watch as thousands of bats stream out of the limestone caves on a tour of the picturesque Vinales Valley.
Day Three: Join a guided walk with a local farmer. In the afternoon, visit the Cueva del Indio, an impressive limestone cave once inhabited by local aboriginals.
Day Four: Get up in the morning and drive to Soroa, where you can explore independently.
Day Five: Today takes you past the badlands of the Zapata Peninsula to Playa Larga, home of the Bay Of Pigs. Optional snorkeling or swimming in the afternoon.
Day Six: Drive to Cienfuegos and spend the day exploring the city. You will get either ice cream or a free treat from us.
Day Seven: visit Santa Clara in the morning, and stop off at a farm just on the edge of the Topes de Collantes National Park for lunch on the way to Trinidad. Continue to Trinidad, where you'll learn a bit about the city in the evening.
Day Eight: it's your last day in Trinidad. Enjoy a half-day walk to Salto de Javira and a trip to Playa Ancon.
Day Nine: drive from Trinidad to Havana today. You will stop for lunch. There are no planned activities or excursions for the day.
Day Ten: Enjoy a walking tour of Old Havana with free time in the afternoon.
Day Eleven: Depart at any time.
Eleven days to discover the beautiful island of Cuba is a remarkable experience you'll never forget. With an equal balance of free time and guided tours, you'll have the opportunity to learn about the country through the eyes of a local and experience things on your own. Intrepid Tours operates this particular tour.
Known for their authentic, local twist on terms, this tour operator works hard to immerse travelers in the culture of whatever country they travel to. With very high overall ratings and very happy travelers, this is one of the best tour operators for multiday trips. If you're looking for a unique and authentic experience, this is one of the best tour operators to book with and one of the best tours in Cuba.
Conclusions
Cuba is truly an extraordinary country to experience. From Havana's old historic cars and cigar smoke to the beaches of Holguin and the farms of Vinales, there is just so much to see and do within Cuba. Often, Cuba is overlooked by travelers due to its tough past, but rest assured, things are getting much better in Cuba, and you will truly enjoy yourself while you're there. These are officially the top six best tours in Cuba.
If none of these tours work for you in Cuba, please do not worry. There is a wide variety of tour options in the country, and we are confident that there will be something that fits your needs and interests.
Take a look at all the group tours in Cuba now, which you can sort by private or group, maximum sizing, budget, dates and much (much more). The team at TourRadar is also always more than happy to answer any questions, provide further information or assist in any way in finding the perfect tour for you.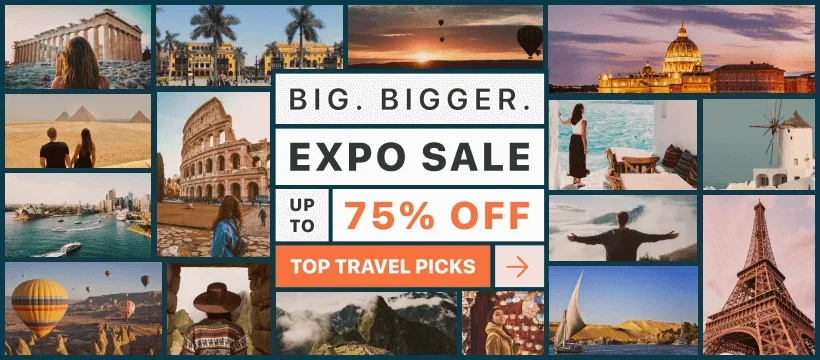 Staying Connected While Travelling
In today's increasingly connected world, staying online while traveling has become essential for a seamless experience. That's where eSIMs come into play, revolutionizing the way we access mobile networks during our global adventures. Say goodbye to hunting down local SIM cards at the airport; eSIMs provide instant activation the moment you land, sparing you the fortune usually spent on international roaming and allowing you to genuinely travel like a local (without getting hopelessly lost!).
With eSIMs, tasks like restaurant recommendations and reservations, up-to-the-minute public transport instructions, checking opening hours, and accessing further information become a breeze. And, of course, sharing your journey on social media is easier than ever. To stay connected wherever you roam, consider using either Airalo or Holafly. Airalo boasts the most extensive range of destinations worldwide, offering smaller data bundles tailored to your needs, while Holafly provides unlimited data packages and fantastic EU data deals.
So why wait? Embrace the future of travel connectivity with eSIMs and make your next journey effortlessly smooth.
Further Things To Consider Before Any Adventure
Now you're all set and prepared to explore our big wide world, why not sort out everything else out all in one go? If necessary for your travel plans make sure you have brought proper travel insurance, protected your privacy by getting a secure VPN, compared all the top hotel booking sites to find just what you're after, reserved an unbeatable rental car price and - of course - booked the best flight deals!
Or maybe just forget it all and go for a last-minute cruise or effortless tour instead?
Many budget travelers (including me) indulge in worldwide airport lounge access, so we can experience luxury while still slumming it in economy. Naturally, we would never leave home without a more general travel guide since we couldn't possibly cover everything here!
Just add an adventurous attitude and plenty of smiles - they go a long way - and that about covers it all! Now go out, find your own path and don't forget to share your best inspiration stories with me on Facebook, Twitter, and Instagram...I'd love to hear from you!