Vienna, Austria's mesmerizing capital, wraps every visitor in its rich historical tapestry and cultural charm. The city's symphony of architectural masterpieces, sophisticated streets, and vibrant spirit is a siren call to travelers worldwide.
Your immersion into the Viennese narrative can be elevated by choosing the right accommodation – the best hotels in Vienna are more than just places to sleep; they are keys to the city, unlocking an unforgettable journey.
Consider a haven steeped in glamour, just opposite the iconic Opera House – Hotel Bristol encapsulates Vienna's soul in 174 plush rooms and suites. Here, artful antiquities intertwine with modern amenities, while the city's cultural heartbeats are merely steps away. Every detail of this luxurious abode caters to those seeking not just to visit, but to live Vienna's allure.
Enhance your Viennese experience by immersing yourself in the captivating scenes of movies set in Vienna or in Austria, allowing you to indulge in the city's charm right from the comfort of your hotel room.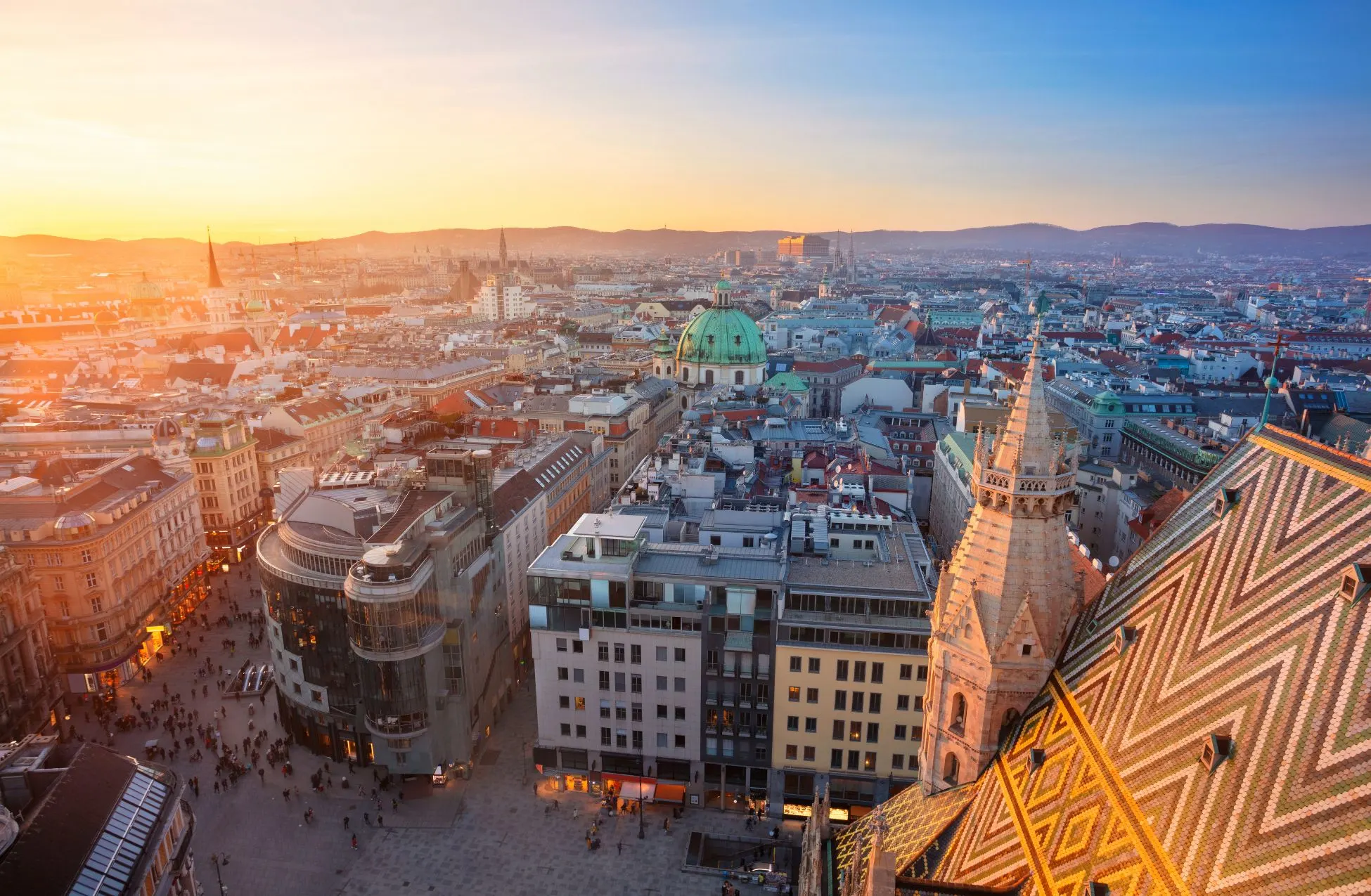 Envision a contemporary masterpiece nestled in a historic square. The Guesthouse, celebrated with a stellar rating from Telegraph Travel, sits shoulder-to-shoulder with the Albertina Museum and the legendary Sacher Café.
Luxurious yet comfortable, it infuses every corner with thoughtful touches, from private balconies to bespoke toiletries, offering a retreat that excels in both sophistication and warmth.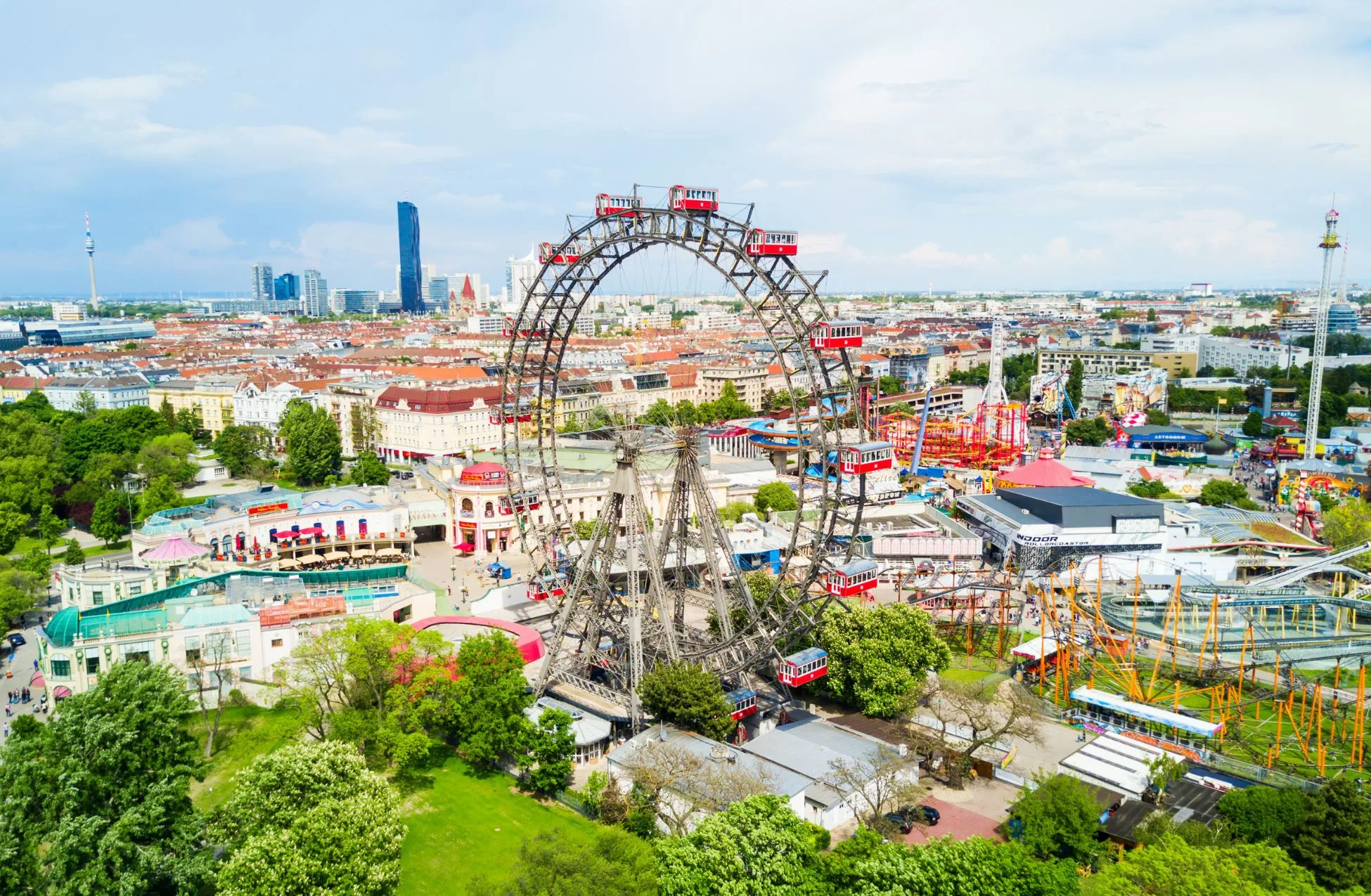 Imagine a vibrant newcomer making its mark on the city. Hotel Motto, part of 2022's Hot List of global newcomers, illustrates Vienna's rejuvenated spirit in its avant-garde design and sterling service.
It marries Vienna's grand history with a fresh and modern character, presenting guests with a stimulating and indulgent escape that is as much a part of Vienna as the city's timeless monuments.
Remember, in Vienna, the right accommodation can elevate your journey from delightful to extraordinary. These hotels stand as monuments to the city's spirit, ready to serve as your home during your Viennese adventure. Choose the one that speaks to you, secure your reservation, and brace for the transformative experience that Vienna promises.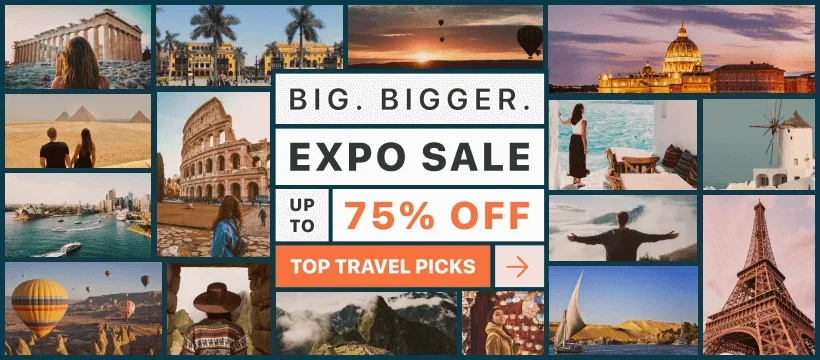 Luxury Hotels In Vienna
Vienna, the sparkling jewel of Europe, is home to some of the most opulent and prestigious hotels that cater to discerning travelers desiring lavish comforts and unparalleled service. The city's illustrious history, and extravagant tastes interweave in its architecture and luxury hotels within the heart of this imperial city.
Nestled among the splendors of the famed Ringstrasse and the cultural epicenter of the 1st district, the following hotels captivate guests with their exquisite grandeur and enchanting splendor.
The Hotel Imperial is a true Viennese icon, steeped in history and exuding an air of supreme sophistication. This palatial 5-star hotel stands proudly on the majestic Ringstrasse, showcasing a stunning marriage between historic opulence and modern luxuries.
Guests will be mesmerized by the hotel's ornate facade, complemented by its sumptuous interiors adorned with marble staircases, gold, and crystal chandeliers.
The Imperial's extraordinary rooms and suites boast an enthralling blend of regal elegance and contemporary amenities, with handcrafted antiques and opulent fabrics creating an ambiance of aristocratic serenity.
To further delight in the hotel's regal past, indulge in the legendary Imperial Torte or exquisite Viennese cuisine at one of its elegantly appointed dining venues.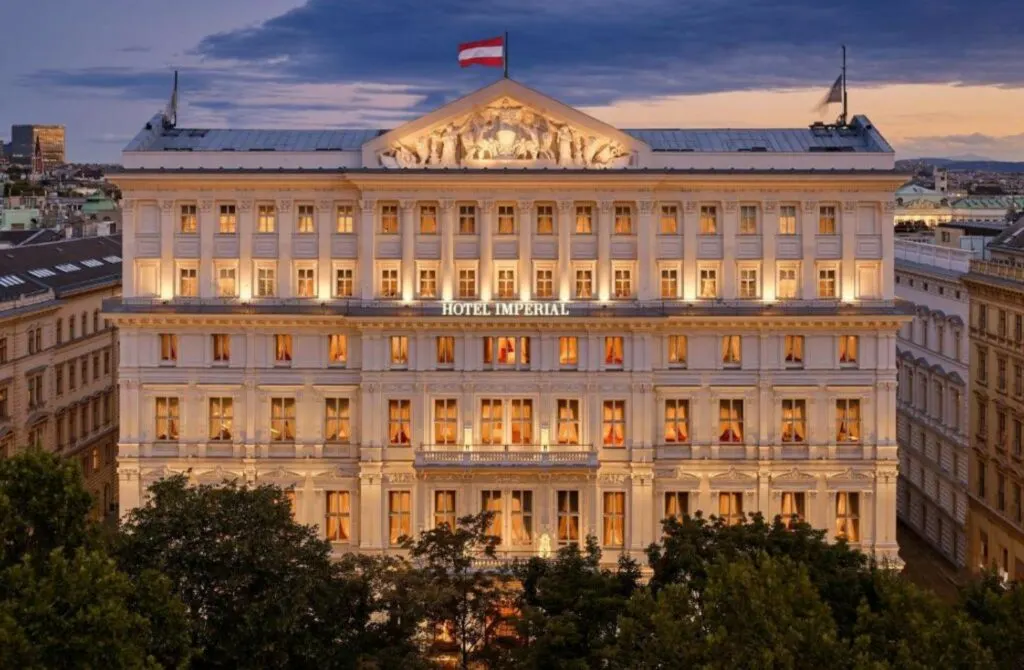 Nestled within the heart of the 1st district and just steps from the city's major landmarks, the Park Hyatt Vienna offers a perfect sanctuary for the modern luxury traveler. Housed within a beautifully restored 100-year-old building, this captivating property provides guests with a harmonious blend of refined elegance and contemporary charm.
Its spacious rooms and suites feature plush furnishings, state-of-the-art technology, and an understated, luxurious design. The hotel's remarkable amenities include an on-site spa that transports guests to a world of tranquility and rejuvenation, as well as a selection of fine dining establishments that cater to the most discerning of palates.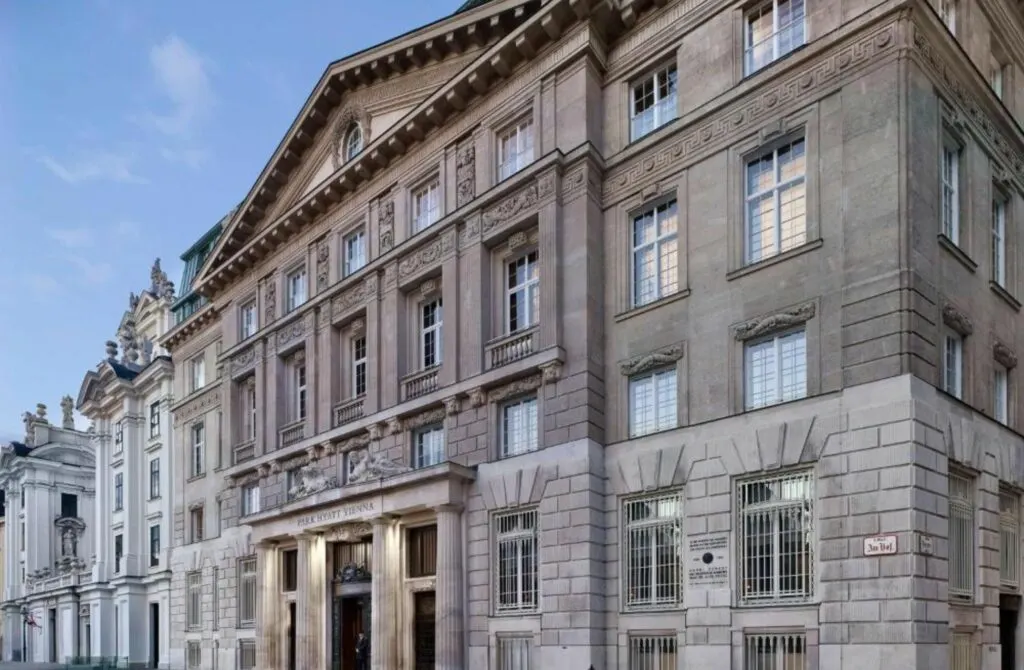 Few hotels in Vienna can compete with the timeless allure and rich heritage of the Hotel Sacher. As famous as its namesake dessert, the Sachertorte, this enchanting hotel is renowned for its illustrious clientele, sumptuous accommodations, and impeccable service.
Effortlessly blending contemporary luxury with the timeless charm of a bygone era, the Hotel Sacher is an experience in decadence. The individually designed rooms and suites are decorated with original artwork, fine silks, and intricate woodwork.
A truly memorable stay would not be complete without savoring the hotel's delectable culinary delights, from the beloved Sachertorte at Café Sacher to the sophisticated gourmet creations at the two in-house Michelin-starred restaurants.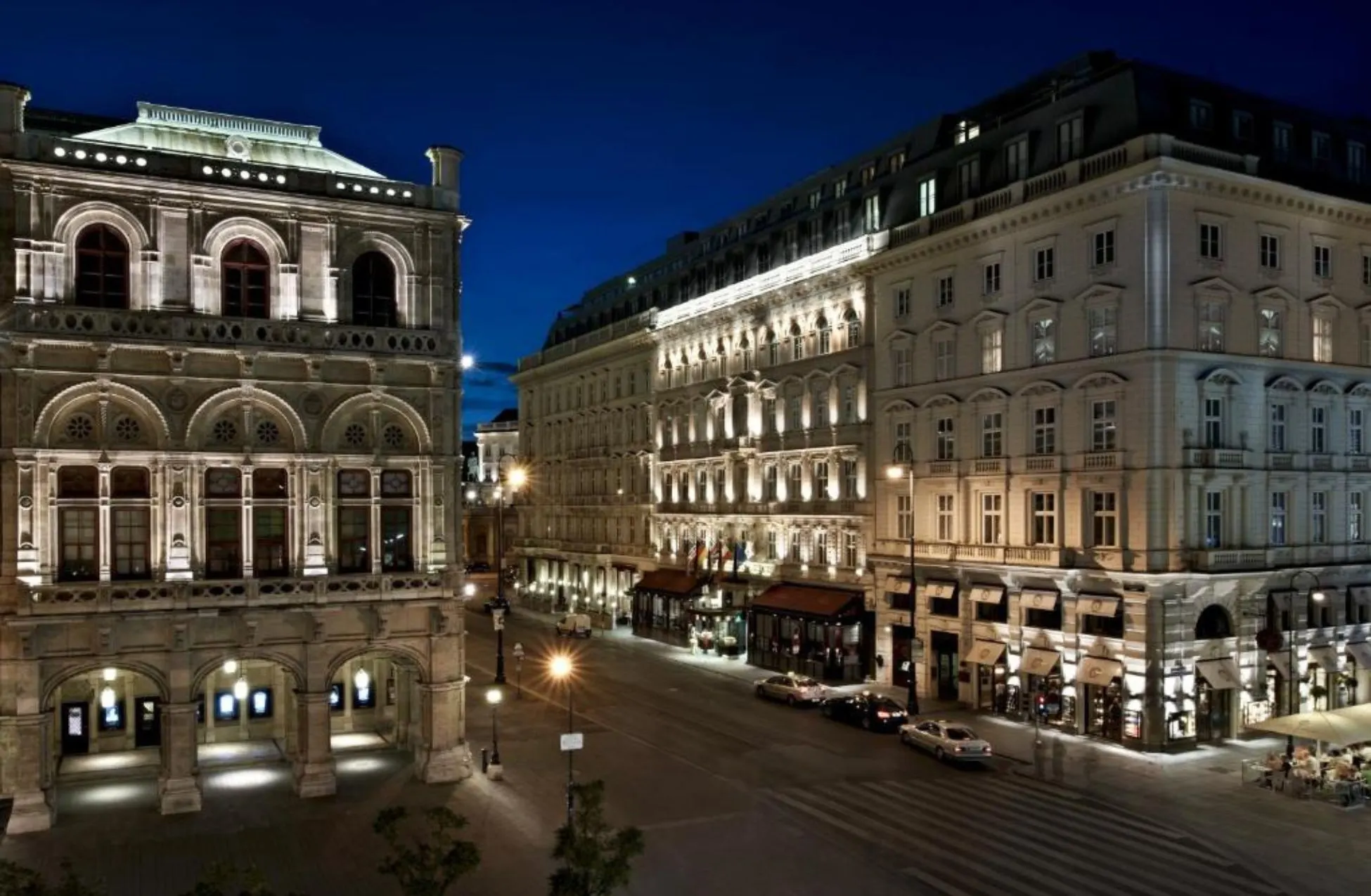 In an aura of European sophistication, the palatial hotels of Vienna stand as magnificent testaments to the city's rich history, evoking the grandeur of emperors and enthralling visitors with their splendid offerings.
With their lavish accommodations, unrelenting focus on guest satisfaction, and unparalleled attention to detail, these luxury hotels ensure that a visit to Vienna will be an unforgettable experience that echoes through time.
Mid-Range Hotels In Vienna
Vienna, the enchanting imperial city, offers a plethora of remarkable mid-range hotels that beautifully combine comfort, elegance, and excellent locations without breaking the bank. Let your senses be delighted by the unique charms and irresistible allure of these fantastic accommodations in the heart of Vienna.
Another exhilarating option in Vienna is the Hotel Daniel, located near the enchanting Belvedere Palace. With its superb blend of urban flair and warm hospitality, this stylish establishment is a modern oasis in the bustling city of Vienna.
The innovative design concept, featuring a mix of minimalist aesthetics and rustic, cozy elements, reflects the vivacious and creative spirit of the hotel.
Among the numerous highlights are the lush rooftop gardens where guests can relax and admire the breathtaking views, a delectable in-house bakery offering mouthwatering pastries, as well as art installations scattered throughout the property, adding an extra touch of sophistication.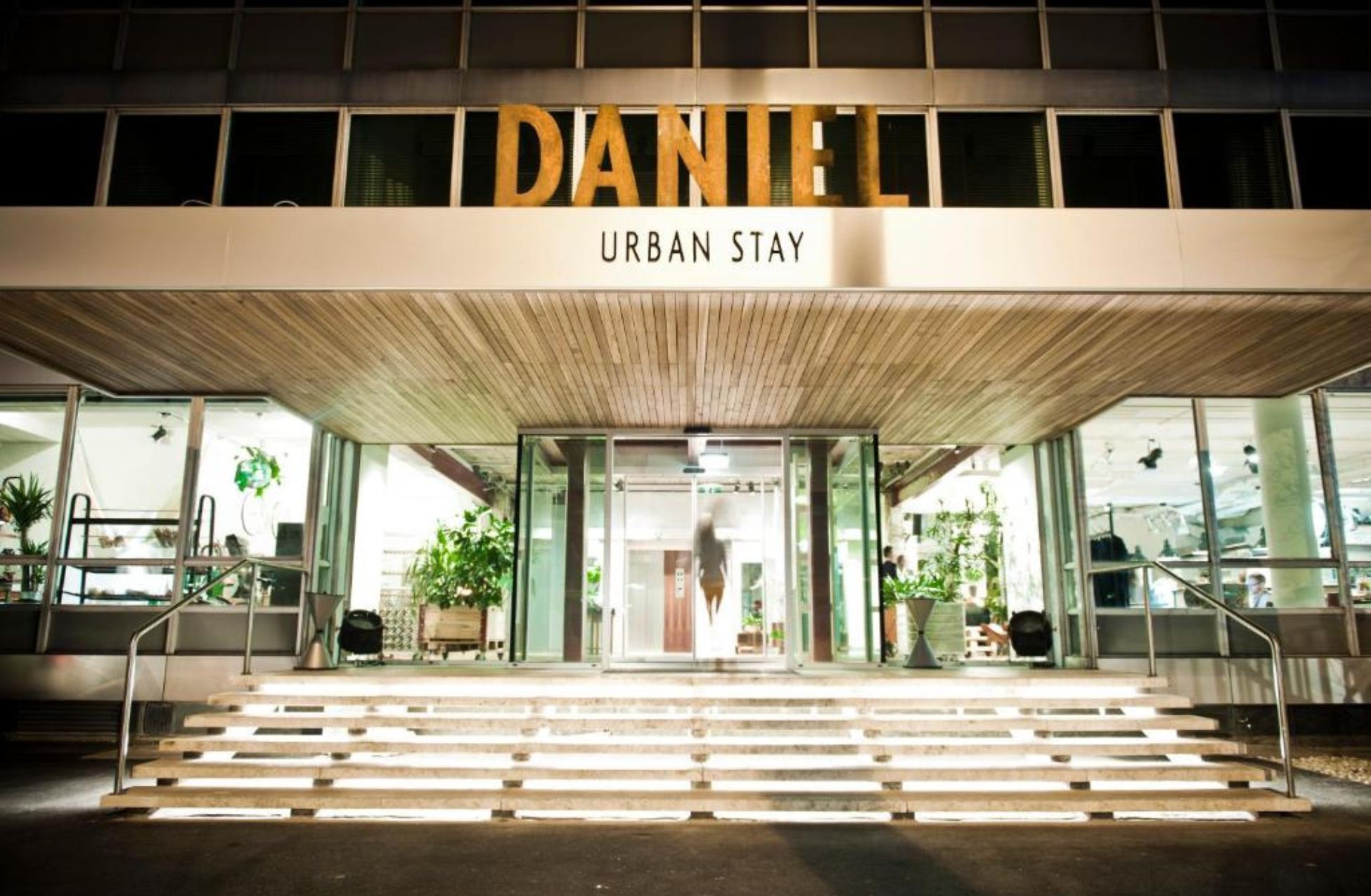 Thirdly, daring to surprise and charm with its distinctive personality and fascinating blend of vintage and contemporary design, Hotel Am Brillantengrund has established itself as a mid-range gem in Vienna's bustling arts scene.
Located in the buzzing Neubau district and surrounded by vibrant galleries, hip boutiques, and trendy cafes, this marvelous hideaway offers an immersive stay that pushes the boundaries of conventional hospitality.
The individually styled rooms reflect the hotel's eclectic spirit, offering a delightful balance of retro elements, modern comforts, and artistic flourishes. Also, make sure you don't miss the opportunity to indulge in the mouthwatering dining experiences in the courtyard, where the atmosphere is both welcoming and irresistibly enchanting.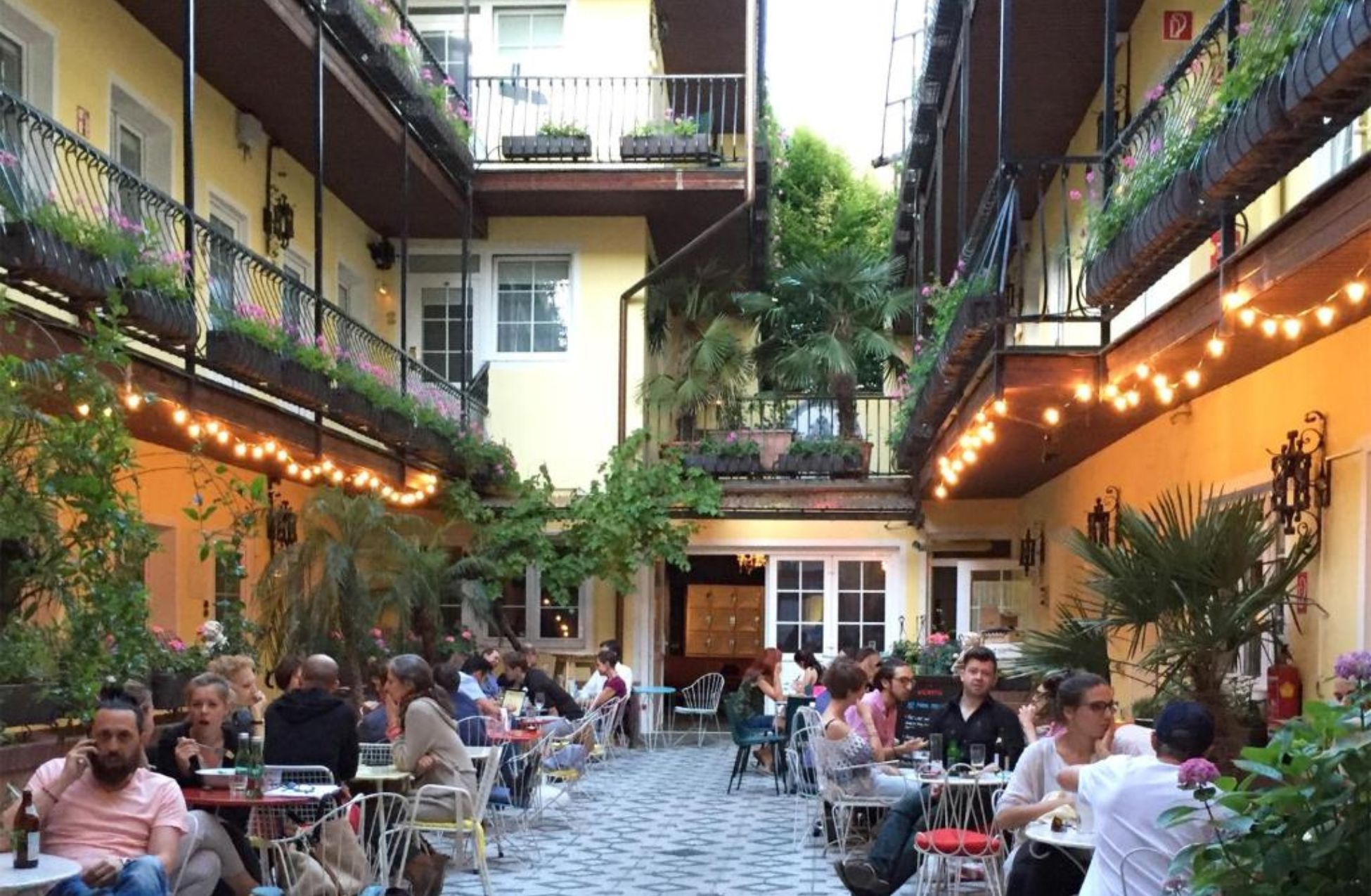 Overall, Vienna's mid-range hotels serve as idyllic sanctuaries where you can revel in the delightful fusion of history, culture, and contemporary flair that the city offers.
With their superb locations, unparalleled amenities, sumptuous design, and exceptional hospitality, these captivating accommodations promise to enthrall, inspire and tantalize, beckoning you to book your Viennese getaway as soon as possible.
Boutique Hotels In Vienna
Immerse yourself in the world of opulence and sophistication with these glamorous boutique hotels in Vienna. Combining luxury, contemporary designs, and exceptional amenities, these accommodations offer remarkable experiences that will make your stay unforgettable.
The Hotel Topazz & Lamée stands proudly in the heart of Vienna, just steps away from St. Stephen's Cathedral. With its shimmering façade reflecting Vienna's rich cultural heritage, it perfectly marries modern luxury with historic grandeur.
Revel in the sumptuous rooms adorned with velvet furnishings and bold patterns that evoke a turn-of-the-century glamour. Delight your senses with a panoramic view of the city from the elegant rooftop terrace, where you can indulge in exquisite cocktails and mouth-watering treats.
Whether you seek relaxation or adventure, the Hotel Topazz & Lamée is your gateway to the best of Vienna.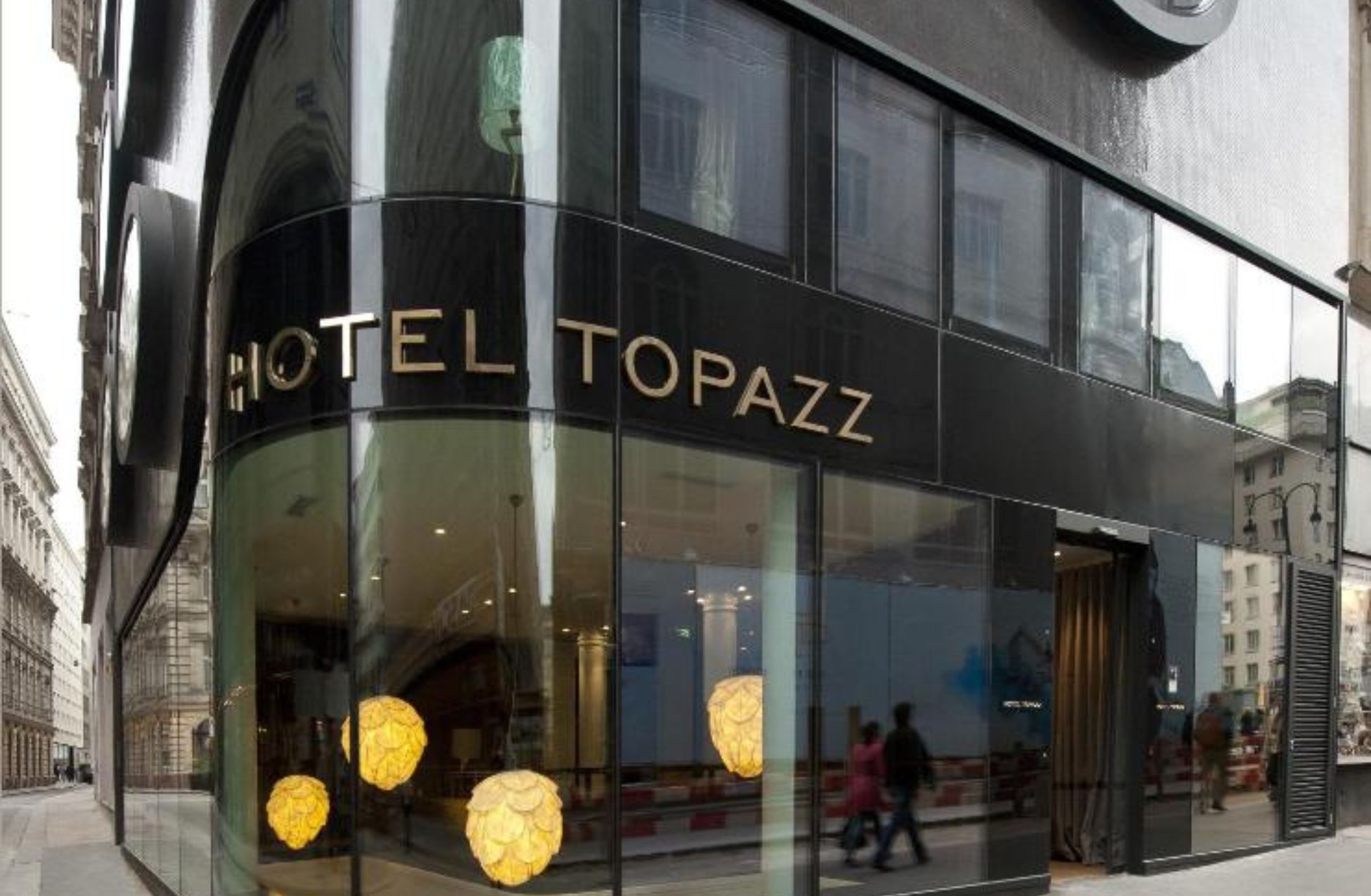 The Ruby Marie Hotel Vienna is a beacon of avant-garde design, nestled in the chic Neubau district. Sleek interiors and minimalist, yet luxurious, décor create an ambiance of understated elegance, truly setting this boutique hotel apart. Each room features a harmonious blend of form and function, with rain showers, plush bedding, and cutting-edge technology.
Delight in the hotel's 'Lean Luxury' philosophy, which delivers a high-quality experience without the superfluous extras. Enjoy a hearty breakfast at the Bakery & Café, or create your own bespoke experience by utilizing the hotel's communal spaces designed for work, play, and relaxation.
For the discerning traveler seeking innovation and style, the Ruby Marie Hotel Vienna is the ultimate destination.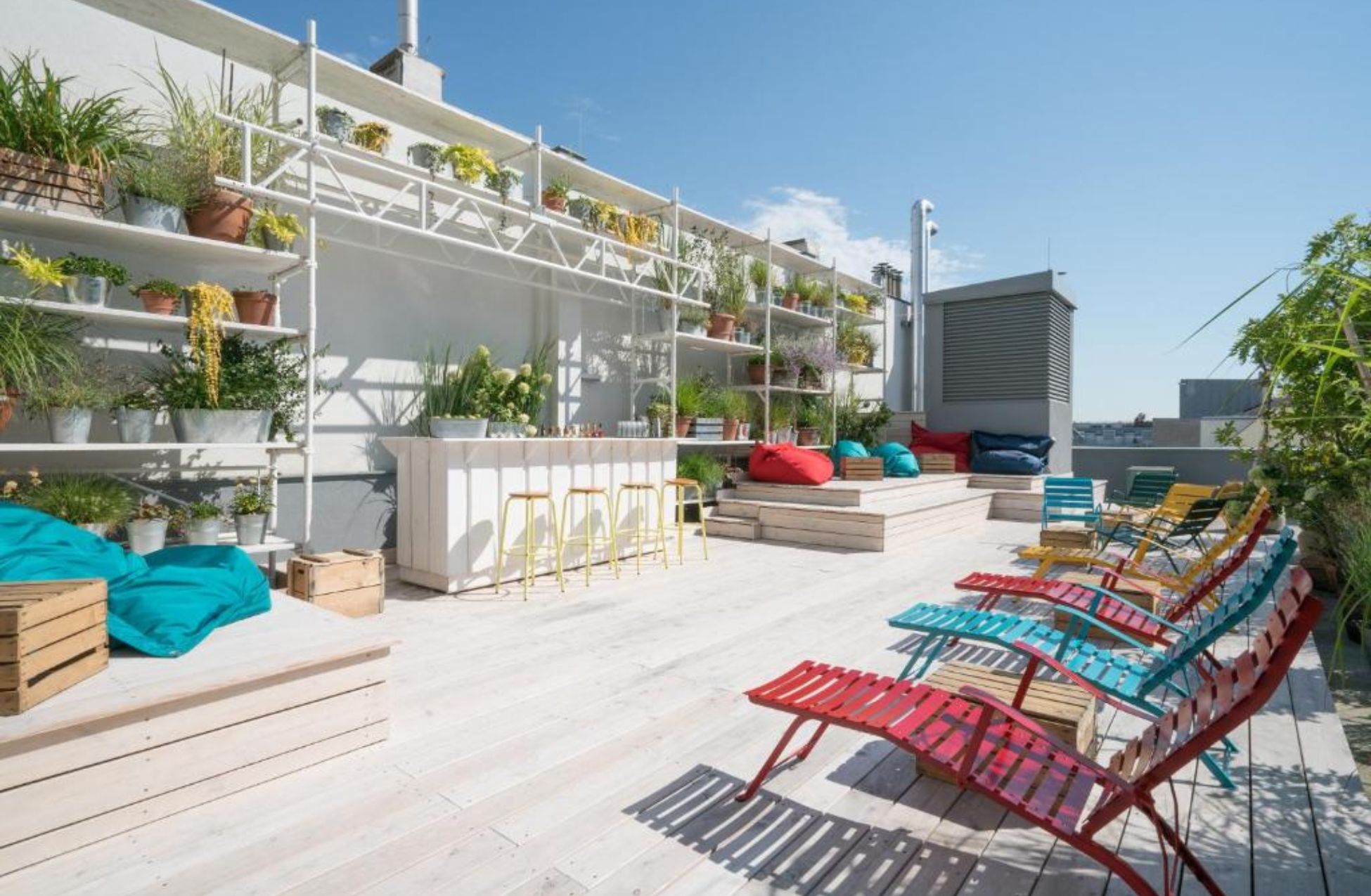 Hotel Sans Souci Wien beckons you into a world of refined elegance and timeless beauty. Situated near Vienna's cultural landmarks, this sophisticated haven is the epitome of modern chic and classic style.
Masterfully designed by renowned designer YOO, the opulent rooms and suites boast custom-made furniture, marble accents, and thoughtful touches that create an atmosphere of serenity and indulgence.
Savor delectable cuisine at the pristine La Véranda restaurant, or pamper yourself with a rejuvenating treatment at the world-class Sans Souci Spa. With its exceptional service, stunning architecture, and attention to detail, Hotel Sans Souci Wien is the ultimate luxurious retreat for your unforgettable Viennese experience.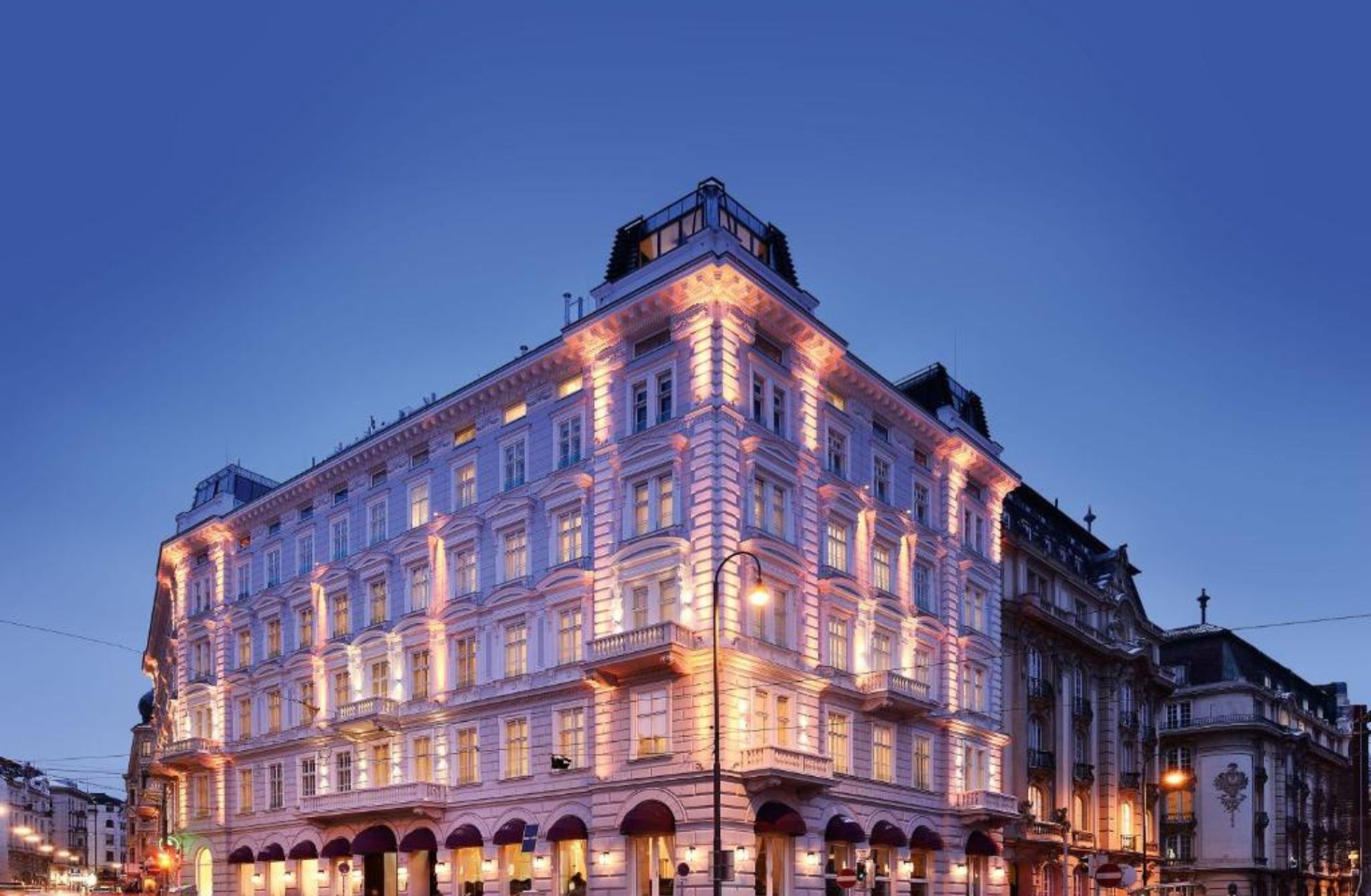 Budget Hotels In Vienna
In the heart of Vienna, nestled between artistic hubs and stunning architecture, budget-seekers will find exquisite yet affordable accommodations. These hotels offer an eye-catching blend of design, amenities, and prime locations without breaking the bank.
Discover hidden gems in the city, such as charming apartments in Neubau and MuseumsQuartier, unique establishments like Hotel Daniel, and the eclectic flair of 25Hours Hotel Vienna.
Marshaled in the trendy seventh district of Neubau, Apartment Mimi emanates an inviting atmosphere wrapped in the warmth of modern design. This captivating lodging resides in a historical building, providing guests with a tangible connection to the city's rich history.
Staying at Apartment Mimi awards travelers with easy access to vibrant MuseumsQuartier, where the juxtaposition of art and history creates an enriching Viennese experience. Delight in the close proximity to an array of hip cafes and boutiques while relishing in the apartment's tastefully adorned interiors.
With stylish furnishings and a fully-equipped kitchen, Apartment Mimi will make any stay in Vienna enchanting.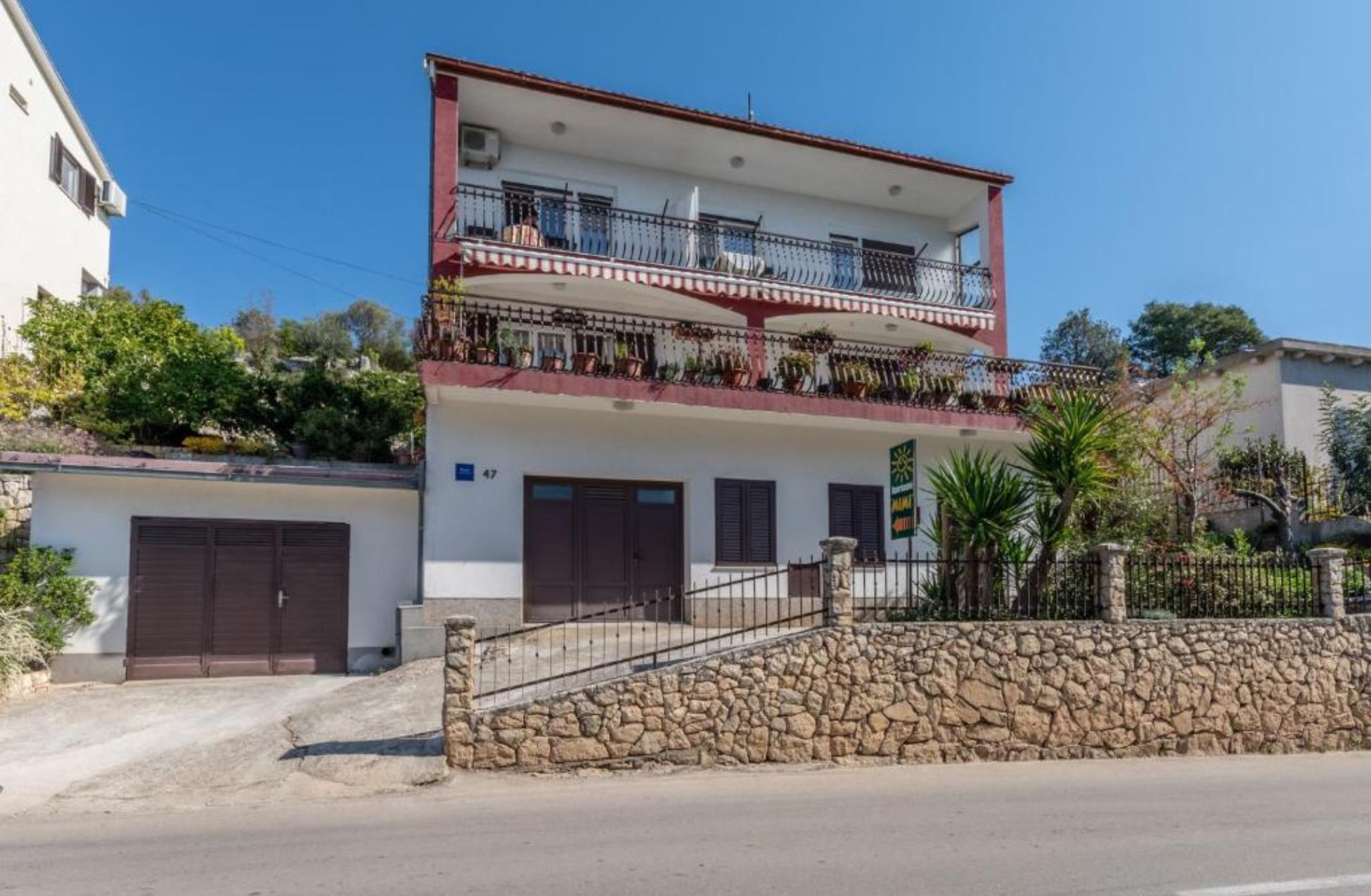 25Hours Hotel Vienna is like no other, irresistibly charming and adorned with eclectic circus-theme decor that leaves one spellbound. Situated in the lively Leopoldstadt district, this 4-star hotel carries the spirit of Vienna's renowned Prater amusement park, which is just a stone's throw away.
Each room is beautifully designed with bold colors and whimsical touches perfect for an unforgettable adventure. Delight your senses at the hotel's rooftop bar, offering a panoramic view of Vienna while enjoying tantalizing drinks. Additionally, the hotel features an exquisite Italian restaurant, a trendy burger joint, and a relaxing spa area.
For those looking to explore, the city's historic center is easily accessible via nearby transport options.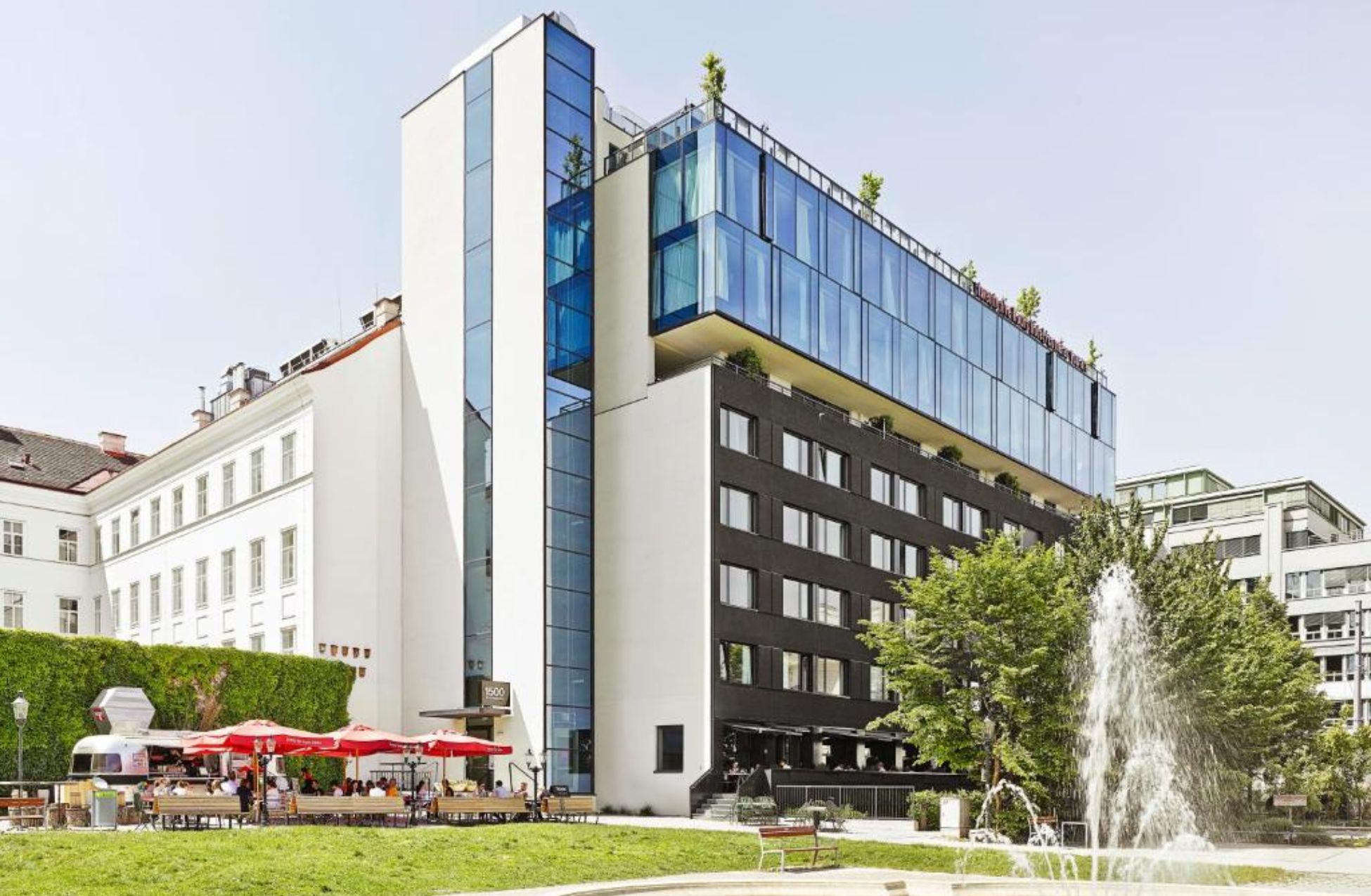 Visitors seeking an authentic Viennese experience with a tight budget should look no further than the marvelous Pension Stadthalle, nestled in the shadow of the enchanting Schönbrunn Palace. This eco-friendly hotel, adorned with quaint, elegant interiors, offers a harmonious soireé of sustainability and Viennese charm.
A short walk from the Westbahnhof station, Pension Stadthalle boasts easy access to Vienna's most picturesque attractions. Marvel at the verdant foliage surrounding the hotel, savor a satisfying organic breakfast buffet, and allow the allure of Vienna to mesmerize you. With Pension Stadthalle, an idyllic vacation awaits.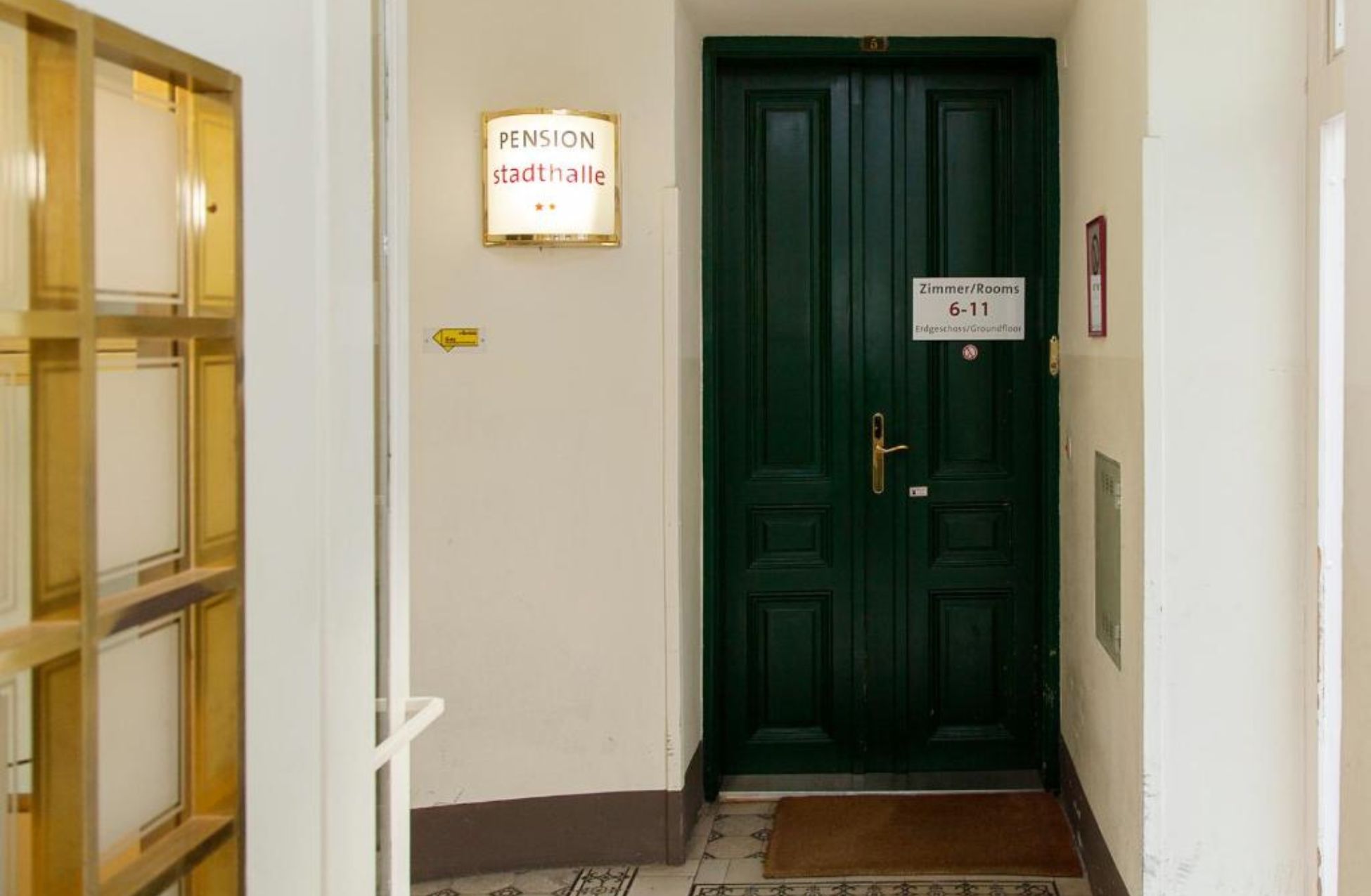 Hotels With A View In Vienna
Vienna, a city adorned with imperial palaces and baroque architecture, offers breathtaking views that can be experienced firsthand at some of its most impressive hotels. The following properties not only provide stellar accommodations but also allow guests to immerse themselves in the picturesque surroundings of the city.
Andaz Vienna Am Belvedere is a luxurious oasis located just a stone's throw away from the historic Belvedere Palace. This five-star hotel boasts an awe-inspiring view of the palace and its gardens, providing guests with a harmonious blend of classic Viennese elegance and contemporary design.
Architects and interior designers have thoughtfully crafted each of its 303 rooms and suites, ensuring a unique and memorable experience that extends far beyond a mere comfortable stay.
The rooftop bar is the pièce de résistance of the Andaz Vienna Am Belvedere, offering unparalleled panoramas of the palace as well as the city's iconic St. Stephen's Cathedral.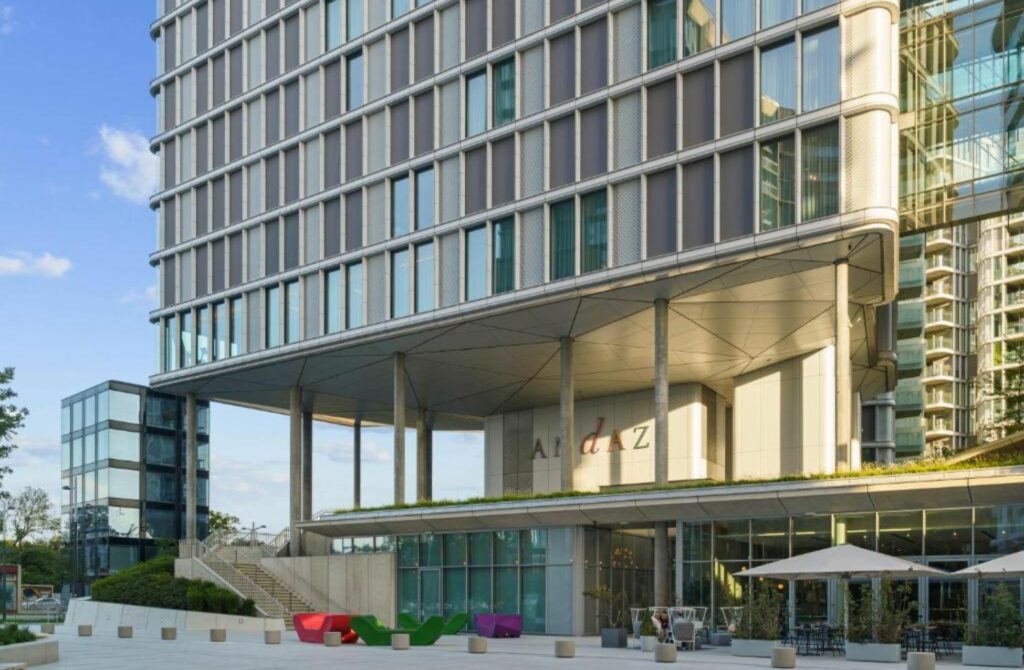 Gaze upon the resplendent Belvedere Palace from the comfort of your own private sanctuary at the Imperial Riding School Renaissance Vienna Hotel. Just a short stroll from the palace grounds, this hotel encapsulates the essence of Viennese luxury and elegance.
Housed in a former military academy, the hotel has been meticulously transformed into a palatial retreat, complete with 369 regally-appointed rooms and suites.
Guests can enjoy a suite of amenities, including a marble-lined indoor pool and an enchanting rooftop terrace adorned with lush greenery, making this an idyllic haven that perfectly captures the essence of Vienna's past and present.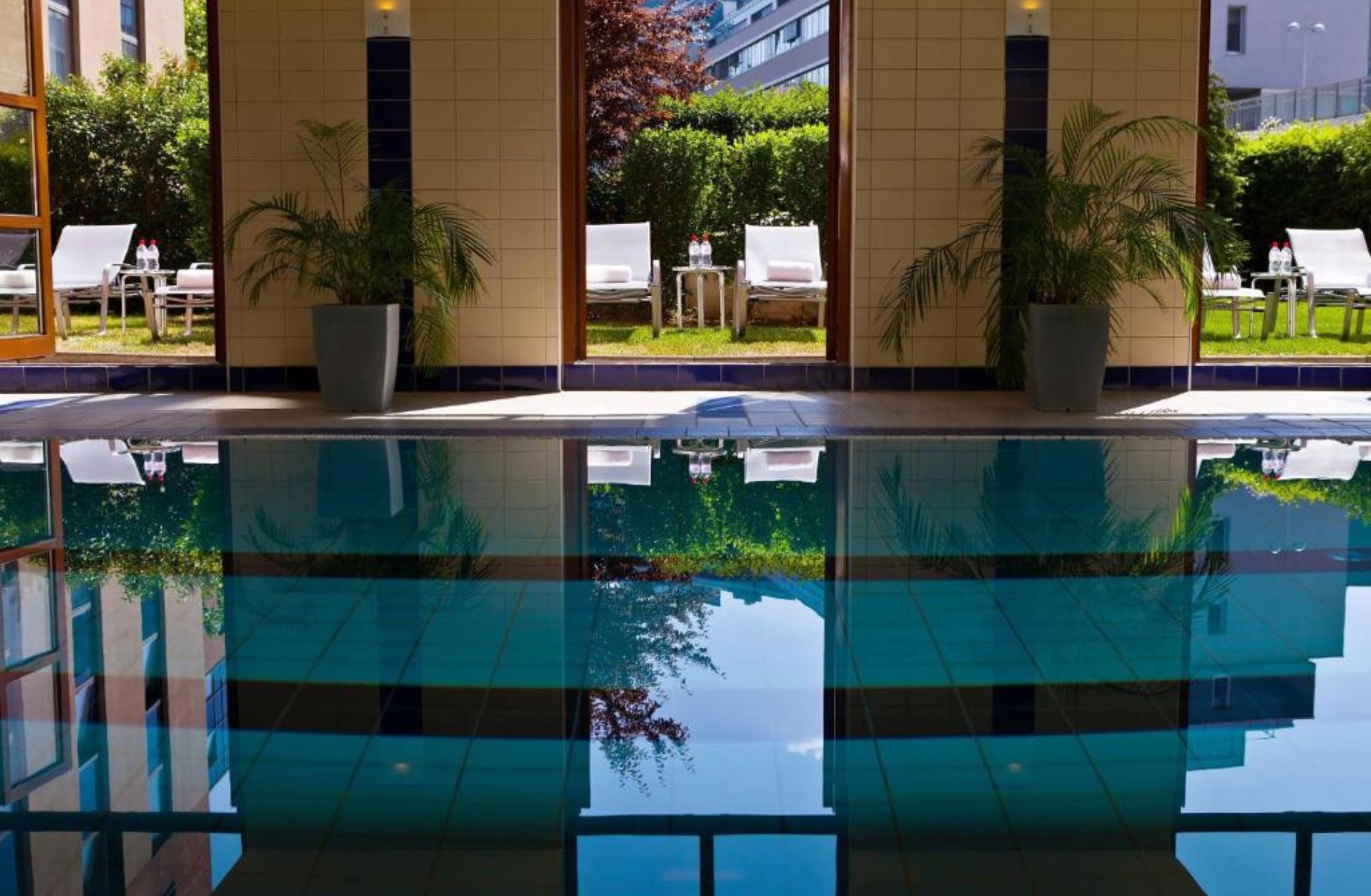 Hotels With A Pool In Vienna
Vienna, the capital city of Austria, offers a plethora of luxurious hotels with stunning pools to cater to discerning travelers seeking relaxation and rejuvenation. In this exciting section, we will delve into the enticing world of Viennese hotels with pools, sparking wonder and enthusiasm for an exemplary stay.
The Adina Apartment Hotel Vienna Belvedere stands tall and proud in the city's 10th district, Favoriten. This charming hotel presents a harmonious fusion of contemporary design and traditional Viennese architecture. Every corner of the hotel exudes sophistication and elegance, making it an ideal choice for those seeking a stylish retreat.
The treat begins with the hotel's crown jewel – a remarkable pool that entices its guests to unwind and indulge in a refreshing swim. Adina Apartment Hotel's expansive pool area meticulously exhibits a serene ambiance, beckoning guests to forget about the world outside and fully immerse themselves in a haven of aquatic pleasure.
The hotel is merely a stone's throw away from the famous Belvedere Palace, offering an excellent opportunity to explore Vienna's rich history.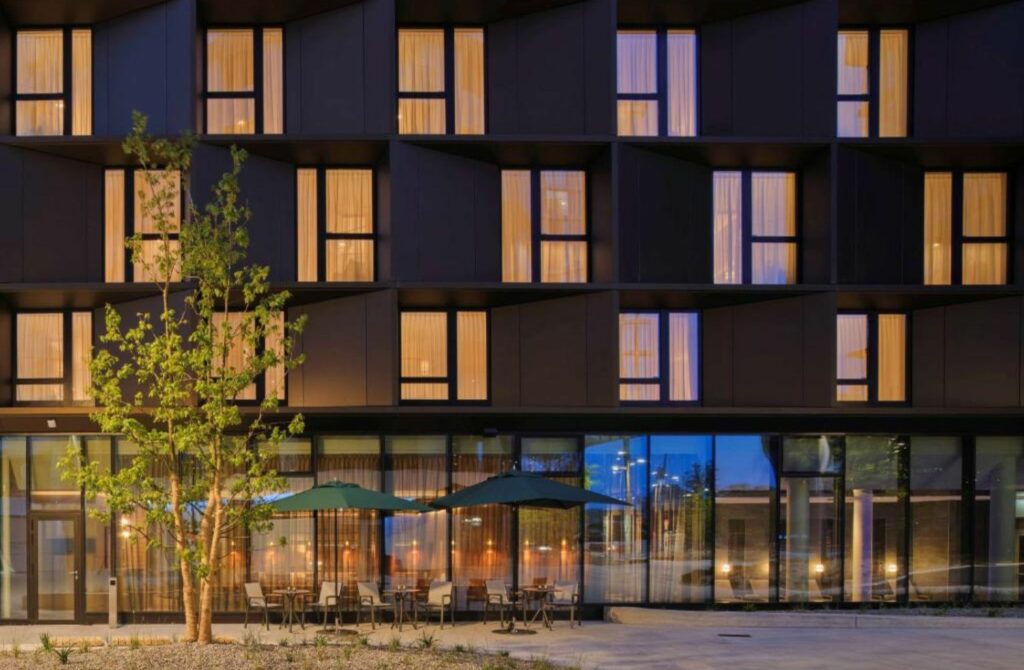 The vibrant city of Vienna celebrates its unparalleled beauty through the opulent embrace of Palais Hansen Kempinski, located on the historic Ringstraße boulevard. Be prepared to be swept off your feet by the hotel's arresting interiors, steeped in a rich legacy that exudes timeless elegance and modern sophistication.
The enticing allure of Palais Hansen Kempinski unveils further in its sumptuous, temperature-controlled pool area. Surrounded by lavish loungers, the pool provides the perfect setting for leisurely swims and rejuvenating water-based relaxation.
The illustrious spa at this marvelous hotel bestows an exclusive selection of indulgent treatments, assuring a comprehensive and enriching retreat. The Kempinski's prime location invites guests to bask in Vienna's architectural marvels and vibrant culture, making this magnificent hotel the quintessential Viennese sanctuary.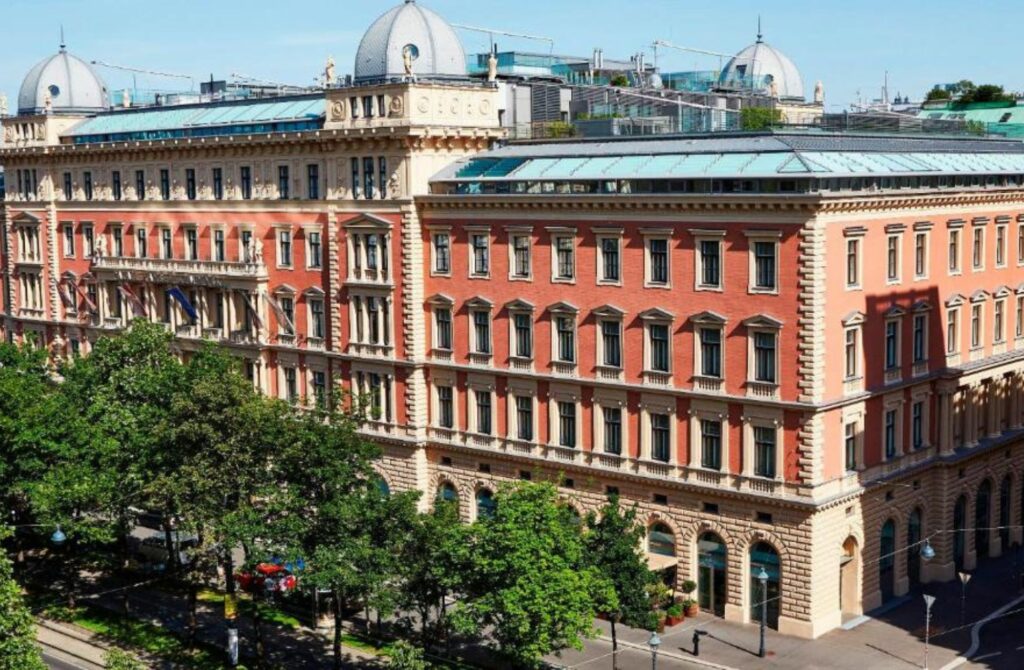 Nestled within the shimmering tapestry of Vienna's skyline is the spectacular Sofitel Vienna Stephansdom, situated on the banks of the Danube Canal. Designed by the iconic architect Jean Nouvel, this sublime hotel epitomizes luxury and style with its glass facades and awe-inspiring contemporary design.
The majestic, heated indoor pool located within the So SPA enchants its guests with a breathtaking display of light and reflection, providing an unparalleled swimming experience. Sofitel Vienna's mesmerizing pool area is further elevated by the hotel's spa and fitness center and offers holistic rejuvenation and revitalization.
The dazzling perspectives of the city's skyline from the hotel's renowned Das LOFT restaurant heighten the senses, with its artistically-driven decor and culinary delights that have been hailed as divine. The Sofitel Vienna Stephansdom promises a transcending escapade, where luxurious experiences become treasured memories.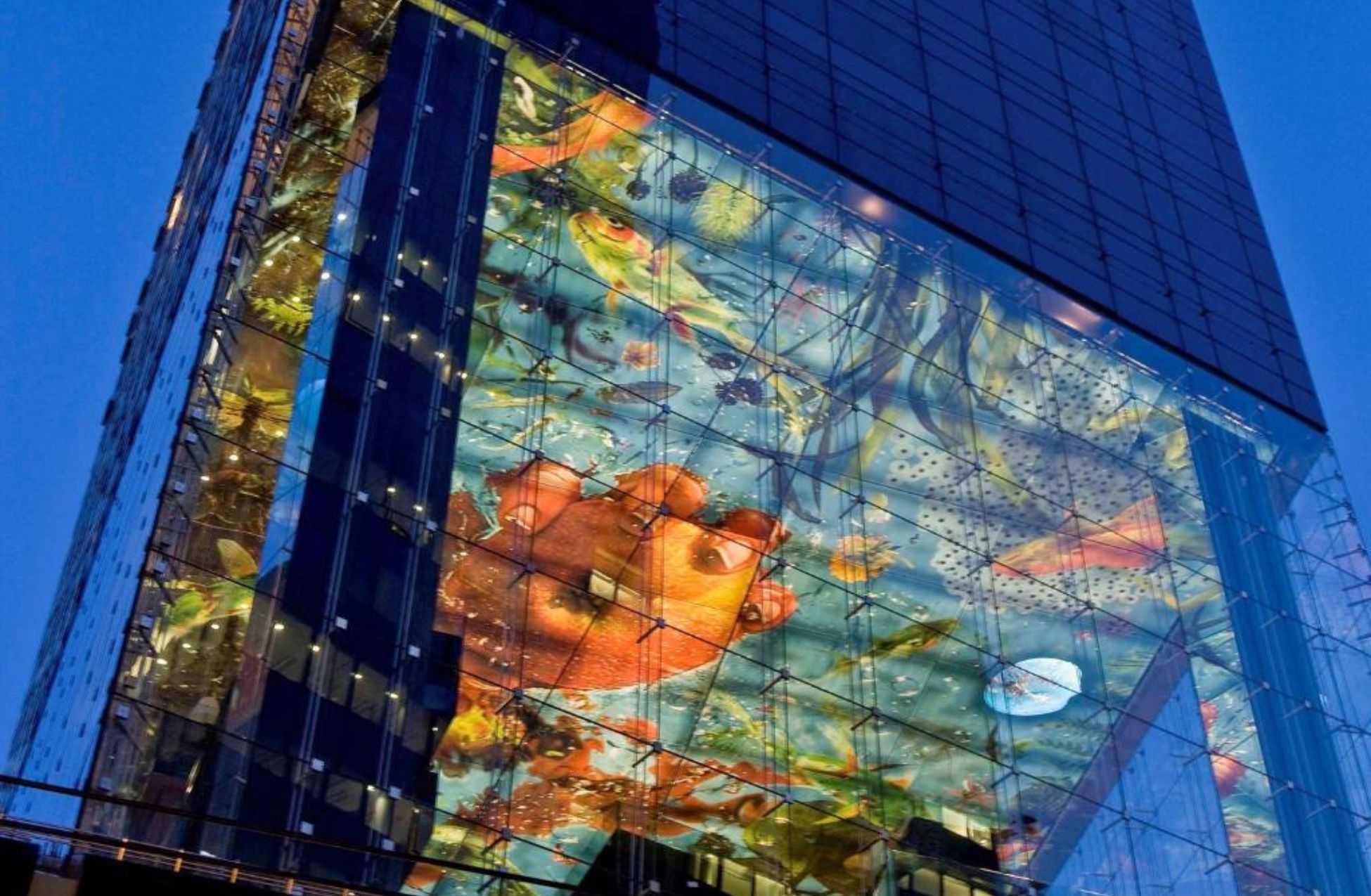 Hotels With Free Parking In Vienna
Vienna, Austria's captivating capital, is a traveler's paradise, offering stunning architectural marvels, fascinating history, and mouth-watering culinary delights. For those seeking accommodations that provide the convenience of free parking, the city has some excellent options.
In this section, we delve into a selection of exceptional Vienna hotels that not only offer this essential amenity but also boast strategic locations, impeccable facilities, and unique characteristics that set them apart from the rest. Let's explore these hotels that are sure to make your stay in this enchanting city an unforgettable experience.
The O11 Boutique Hotel Vienna, located in the prestigious 3rd district of Landstraße, is a prime example of exquisite design and world-class service. From the moment you step foot in its opulent lobby, adorned with luxurious furnishings and tasteful artwork, you'll be whisked away into a realm of sheer elegance.
This boutique hotel offers spacious and impeccably designed rooms fitted with the latest technological amenities, ensuring that your stay is both comfortable and convenient. An added bonus is that this extraordinary hotel offers guests free parking, a rare and truly sought-after commodity in Vienna.
The hotel's proximity to significant historical landmarks, such as the Belvedere Palace and St. Stephen's Cathedral, ensures that guests can easily navigate the city and immerse themselves in the very essence of Viennese culture.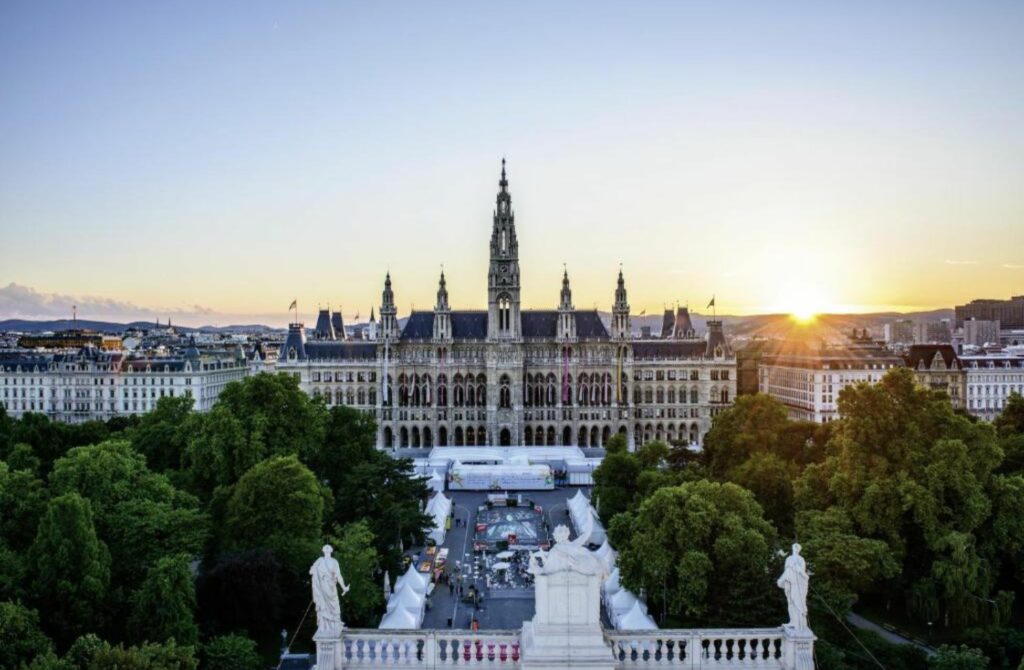 Another remarkable establishment that combines free parking with an exceptional location is the Austria Trend Hotel Schloss Wilhelminenberg. Nestled atop the lush forests of the Wienerwald, this serenely secluded palace hotel offers breathtaking panoramic views of the city below.
It is hard to fathom that such an idyllic retreat could be just a quick drive from the bustling city center. Here, guests can luxuriate in tastefully decorated rooms that exude both comfort and style, all the while enjoying state-of-the-art amenities.
The hotel's in-house restaurant offers divine dining options that celebrate local Austrian flavors alongside international cuisine. The combination of stunning views, delightful dining, and the cost-saving boon of free parking make this stately hotel nothing short of a haven for visitors seeking to experience the full splendor of Vienna.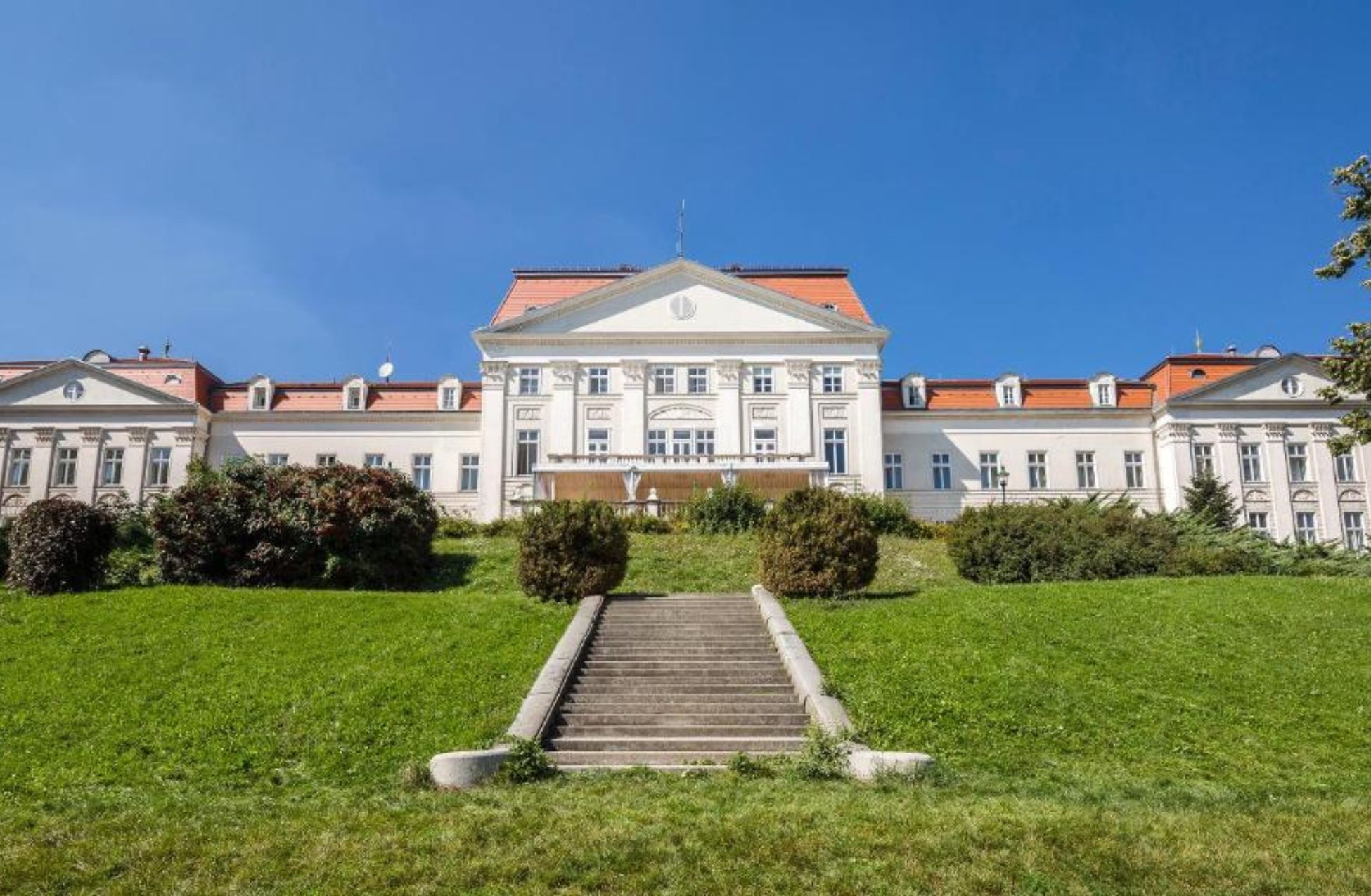 For visitors seeking a unique fusion of contemporary design and traditional Viennese charm, the BASSENA Wien Donaustadt in the 22nd district is the epitome of modern luxury. Its cutting-edge architecture, complete with sleek lines, warm tones, and an inspired blend of chic decor, beckons those with an eye for aesthetics.
The hotel features a state-of-the-art fitness center, a shared lounge, a terrace, and an in-house restaurant that caters to even the most discerning palates. With free parking as an added bonus, guests can confidently venture into the heart of the city without the worry of finding a secure spot for their vehicles.
The hotel's proximity to the majestic Danube River allows for leisurely strolls along its banks or perhaps a scenic dinner cruise through the heart of Vienna. The BASSENA Wien Donaustadt is an exemplary choice for discerning travelers who appreciate style, comfort, and ease of access.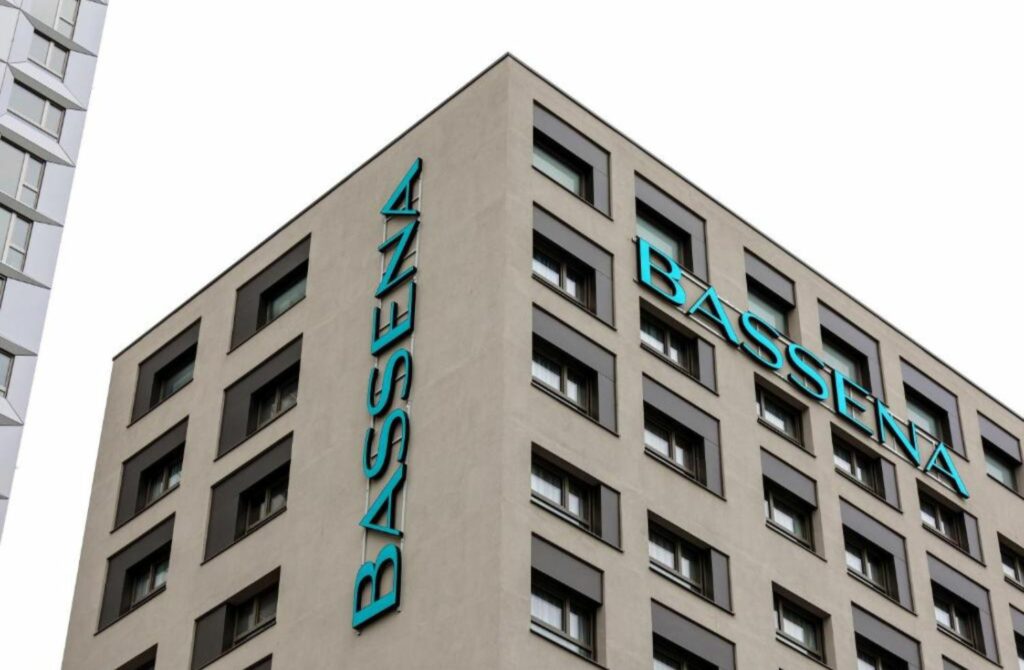 These hotels, united by their commitment to providing guests with free parking and extraordinary experiences, exemplify the best that Vienna has to offer.
Whichever option you choose, rest assured that you'll find yourself immersed in the very essence of Viennese hospitality and history – all while comfortably leaving your vehicle in a safe and convenient location.
Hotels That Serve Food and Drinks In Vienna
Vienna, the baroque heart of Europe, is famed for its splendid architecture, world-class music, and an exceptional culinary scene that celebrates the flavors and delicacies of Austria. Waking up at the break of dawn, the scent of exquisite Austrian breakfast wafts outside the plush hotels as they prepare to welcome visitors with an array of tempting dishes.
The Guesthouse Vienna is a luxury boutique hotel conveniently located just steps away from the iconic St. Stephen's Cathedral and the exclusive shopping district of Graben. Boasting a stunning design that harmoniously entwines contemporary elegance and Viennese charm, The Guesthouse Vienna offers its guests a perfect setting to enjoy the Austrian capital in style.
The hotel's restaurant serves delectable breakfast buffets accentuating the region's delicacies and flavors, ensuring that its patrons start their day on an indulgent note. As the day unfolds, immerse yourself in a maze of cobbled streets that leads you towards numerous restaurants, bars, and cafes that capture the essence of Austrian spirit.
The area surrounding the Musikverein, the renowned concert hall, is a gastronomic paradise teeming with establishments offering an unforgettable dining experience. Patrons can choose from traditional fare to modern fusion cuisine, and everything in between.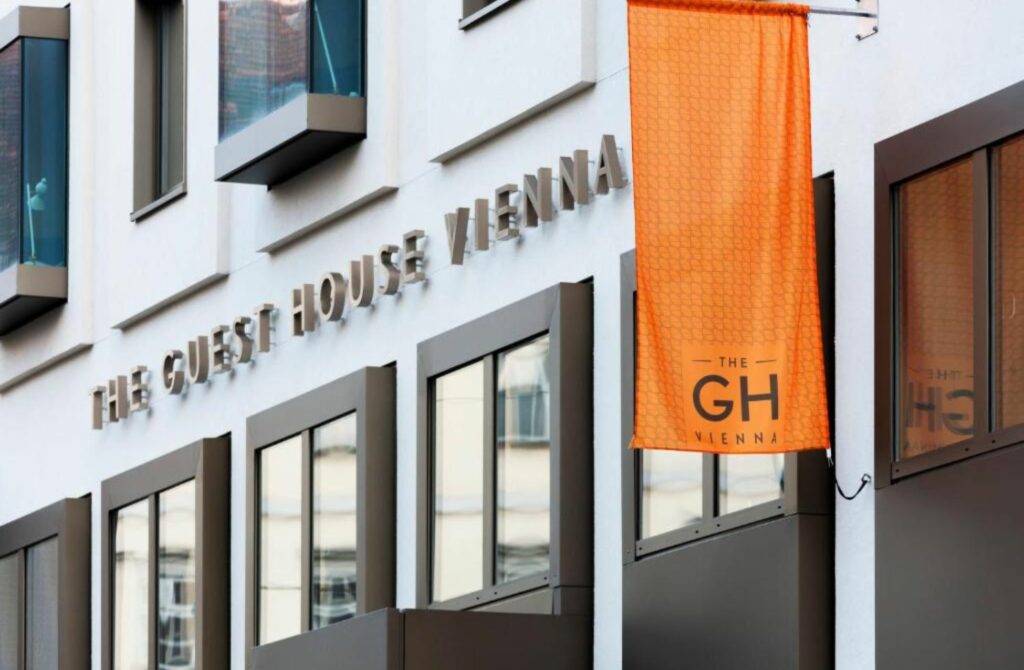 Close to the heart of the bustling city, Hotel Motto Vienna makes its presence felt with unparalleled commitment to elegance and luxury. Listed as one of the best new hotels globally, Motto Vienna is an exquisite sanctuary set in a historic building, blending contemporary design and innovative concepts.
Apart from its luxurious rooms, the hotel boasts an on-site restaurant that showcases an enviable menu masterfully crafted by talented chefs, showcasing the best of Austria's sumptuous cuisine. Every meal is complemented with a fine selection of wines to enhance the overall dining indulgence.
And as the sun dips below the horizon, brace yourself to uncover Vienna's thriving nightlife. From quaint taverns to swanky lounges, the city has something for everyone. Blending the energy of the East with the sophisticated charm of the West, Vienna is home to plenty of delightful bars.
Don't hesitate to ask your hotel's concierge for recommendations, and they will gladly point you towards hidden gems waiting to be uncovered.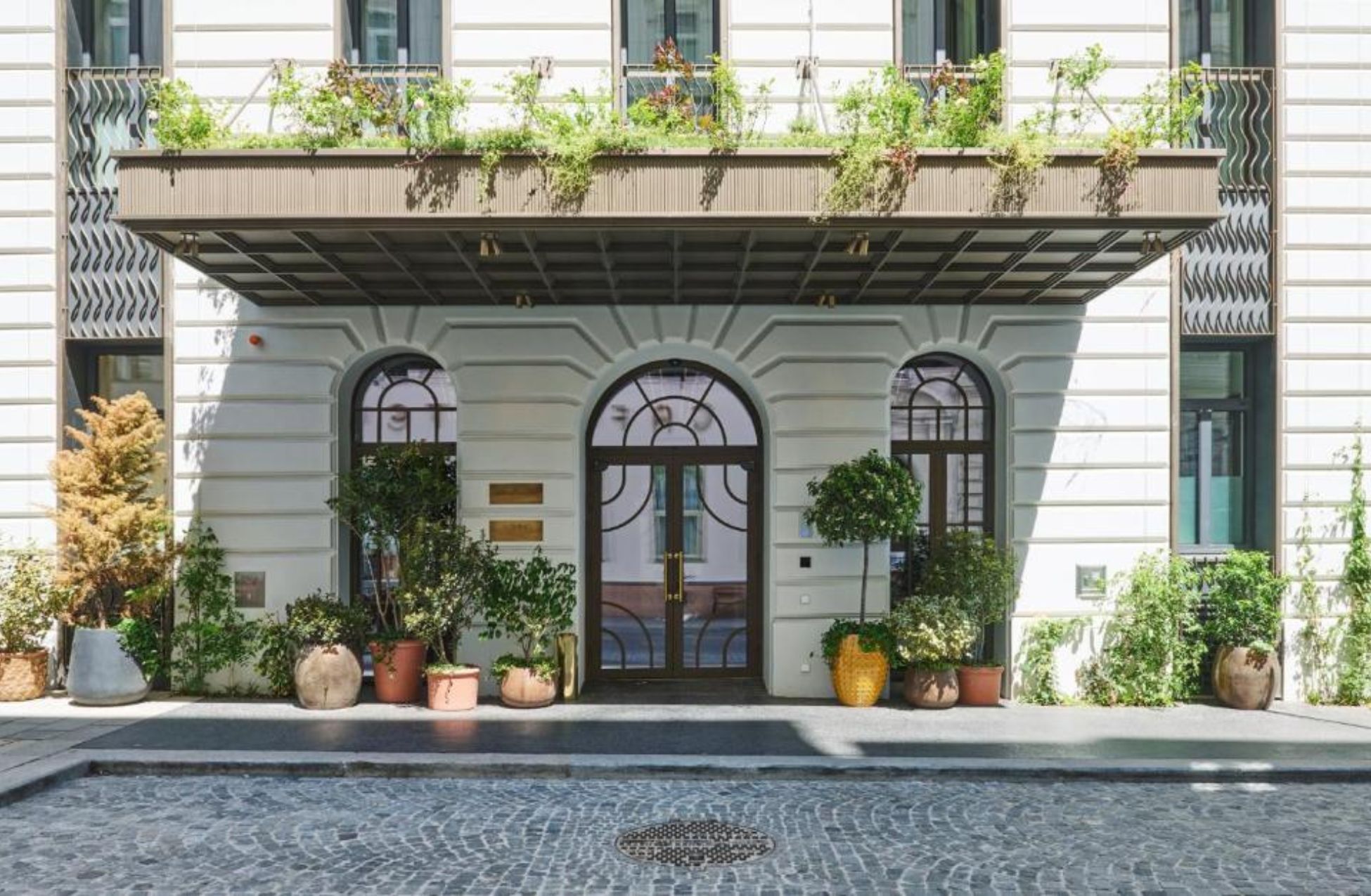 Another shining example of Viennese luxury within the city is Altstadt Vienna, a boutique hotel that blends artistic sensibilities with top-notch amenities. With a bold and quirky personality, this hotel delivers an experience tailored to modern travelers seeking a unique stay in Vienna.
It's only fitting that their in-house restaurant and bar embody the same spirit by offering an ever-evolving menu that celebrates the confluence of Austrian traditions and contemporary influences.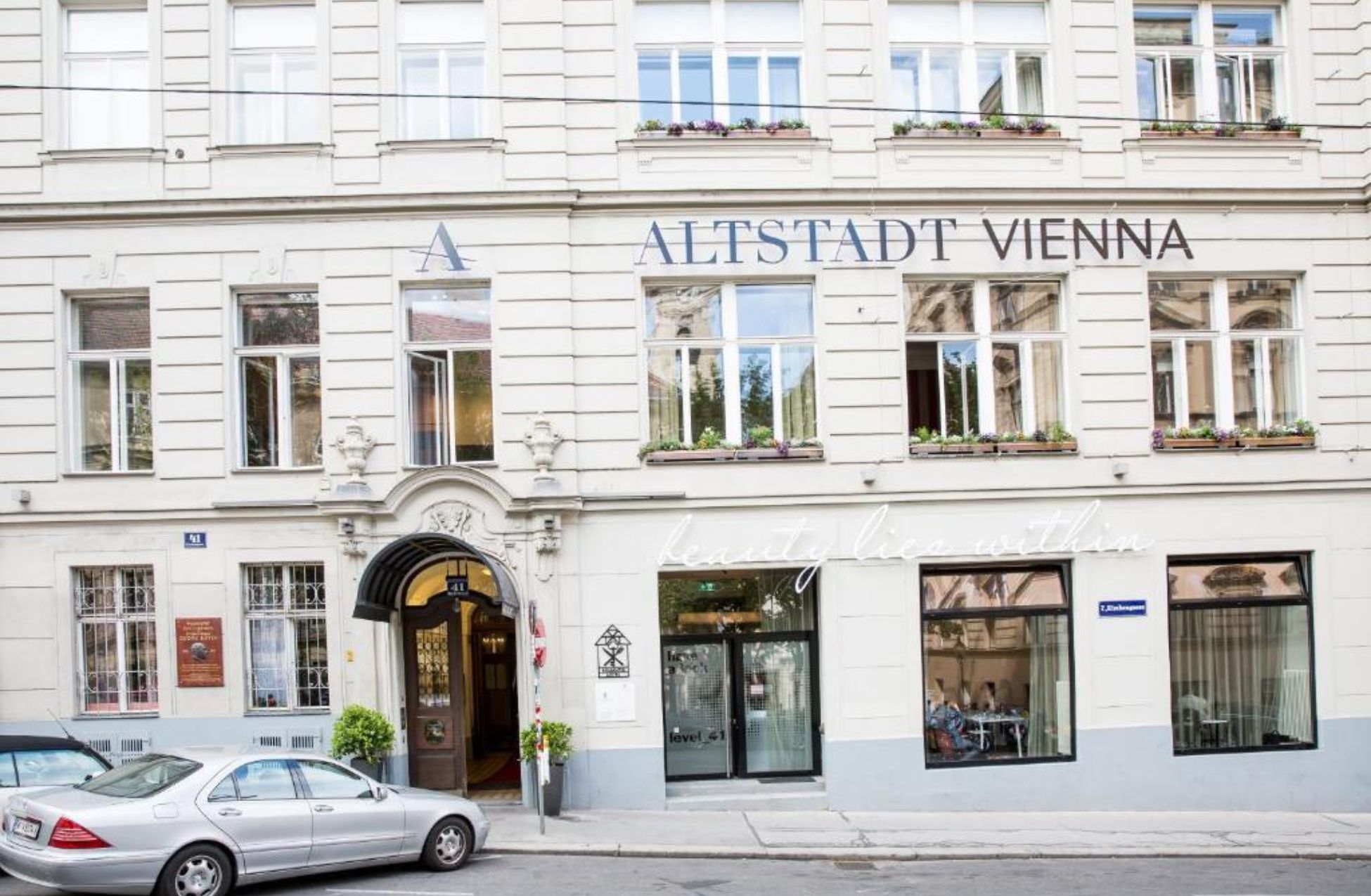 In essence, Vienna is a treasure trove of culinary delights, offering visitors a tantalizing journey through the Austrian heritage of food and drink. And with these exceptional hotels serving as your gateway, the city's captivating culinary world is yours to explore.
Be prepared to satiate not only your taste buds but also your soul as you embark on a gastronomic adventure while basking in luxury at the finest hotels in Vienna.
Hotels Near Attractions In Vienna
Vienna, the Austrian capital, is an enchanting city that abounds with art deco architecture, exquisite culture, and stunning attractions. As such, selecting the perfect hotel to comfortably accommodate and dazzle you during your stay can be a rewarding challenge. Within the 01.
Innere Stadt district, you'll encounter a treasure trove of things to do, from marveling at the towering St. Stephen's Cathedral and exploring the grand Hofburg Palace to wandering down the bustling Mariahilfer Strasse and indulging in world-class performances at the State Opera House.
And while you're out and about, don't forget to discover the fun things to do in Vienna, including exploring charming coffeehouses, strolling through picturesque parks, and savoring the city's delectable culinary offerings.
One fabulous hotel choice nestled within this spectacular district is the Hotel Bristol, A Luxury Collection Hotel. Renowned for its timeless glamour and elegance, this iconic establishment is just a whisper away from the Vienna State Opera House, putting you at the heart of Austria's illustrious and diverse cultural scene.
You'll also appreciate the hotel's close proximity to the Austrian National Library and the Naschmarkt, granting you convenient access to a wealth of knowledge and culinary delights. An enduring emblem of opulence, the Hotel Bristol artfully merges splendid history with bespoke contemporary design to create an unmatched Viennese experience.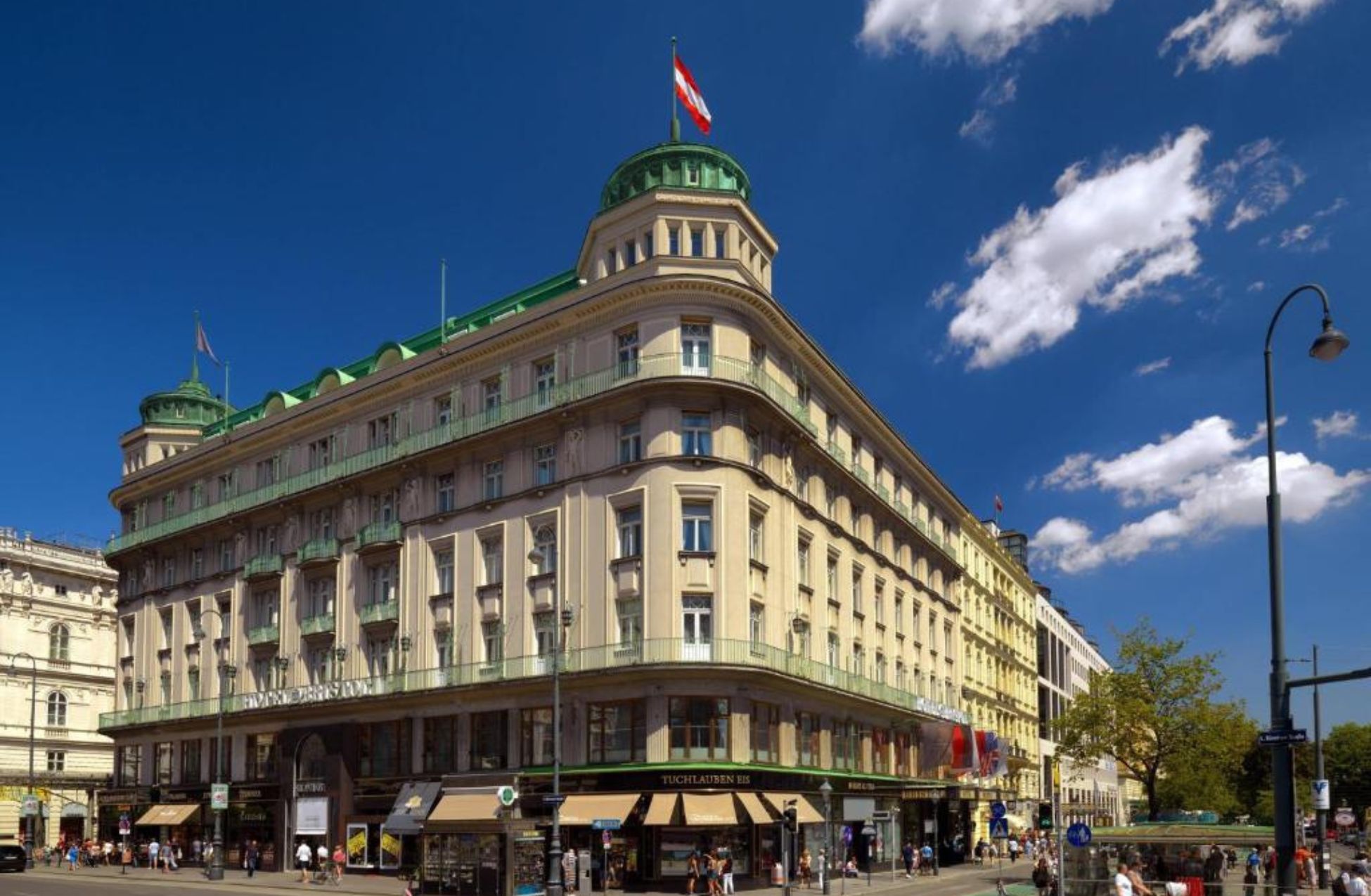 Another splendid offering in central Vienna is the vibrant Hollmann Beletage Design & Boutique Hotel. A mere 0.2 miles from the city center, this charming haven offers a refreshing blend of modern design and comfort within an elegantly restored historic building.
Its prime location places you within easy reach of St. Stephen's Cathedral and the renowned Hofburg Imperial Palace, ensuring countless hours of cultural amazement and exploration. Moreover, you're just a short walk from the beloved Mariahilfer Strasse, a vibrant haven for shoppers and café enthusiasts alike.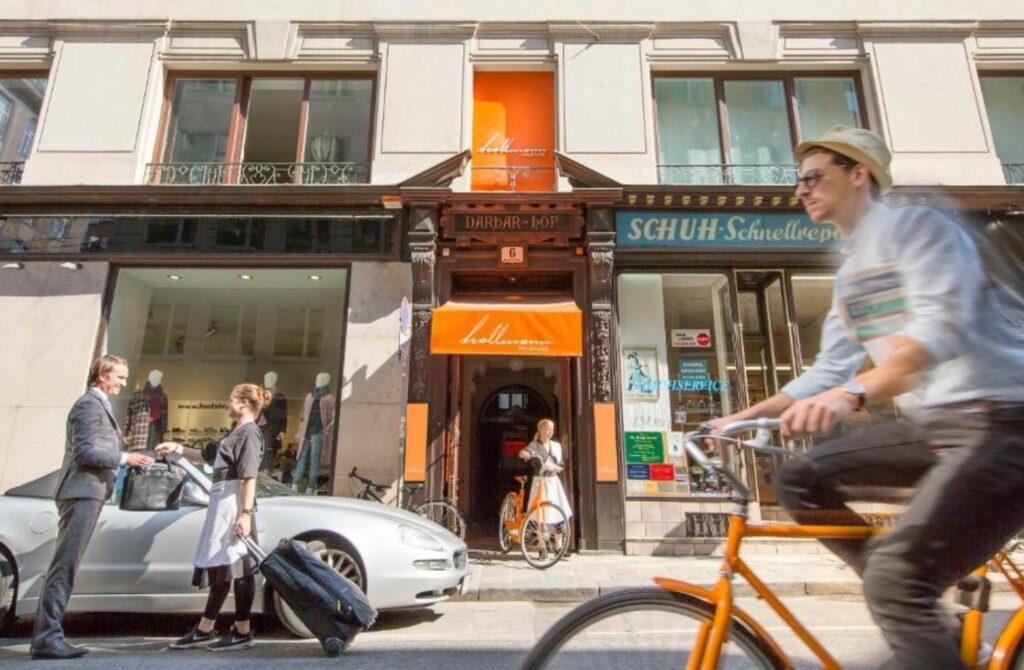 For those seeking an enchanting fusion of contemporary opulence and historic grandeur, look no further than the illustrious Grand Hotel Wien. This legendary hotel, located just a stone's throw away from the bustling Kärntner Straße and the beautiful Stadtpark, boasts over 150 years of providing exceptional service and unparalleled luxury.
You'll find yourself within effortless reach of the State Opera House, Schönbrunn Palace, and a plethora of exquisite eateries and shopping options.
Celebrated for its palatial architecture, world-class dining, and sumptuous accommodations, the Grand Hotel Wien is an unforgettable choice for discerning travelers seeking the ultimate Viennese adventure.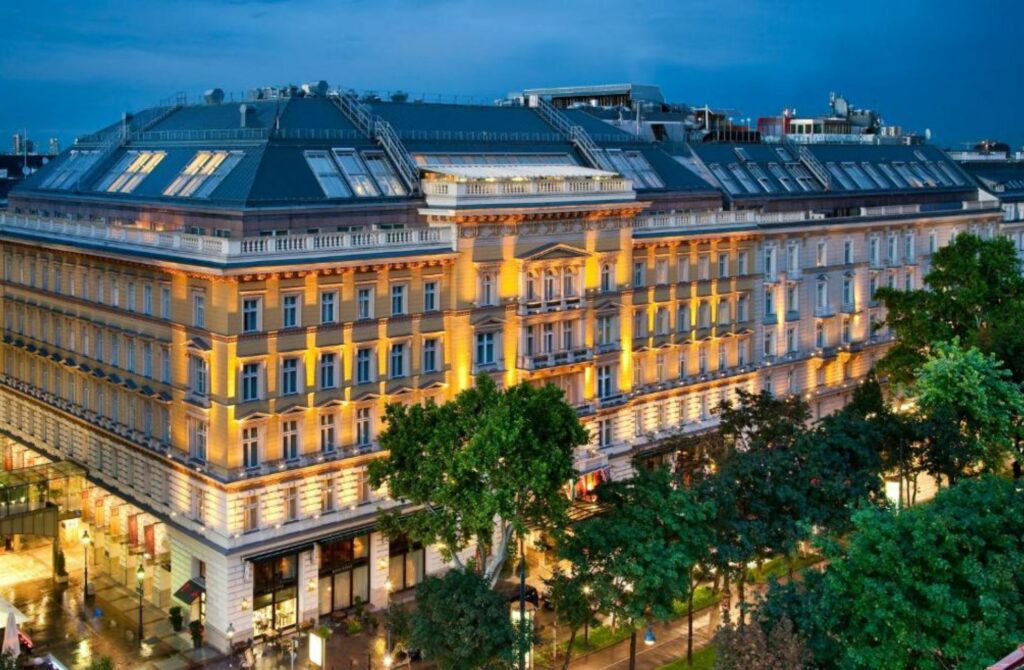 The charming Schönbrunn Palace is a must-see attraction while visiting Vienna, and what better way to experience its grandeur than by staying at a hotel within its vicinity? Enter the divine haven of comfort and serenity with the nearby hotels that cater to travelers seeking to relish the opulence of this historic gem.
Delight in the luxurious offerings, modern amenities, and warm hospitality provided by these hotels, all the while dreaming of the regal past that once graced the halls of Schönbrunn. Not only is staying at one of these hotels a gateway to the palace, but it also promises easy access to the city's myriad wonders, with public transport facilities just a brisk walk away.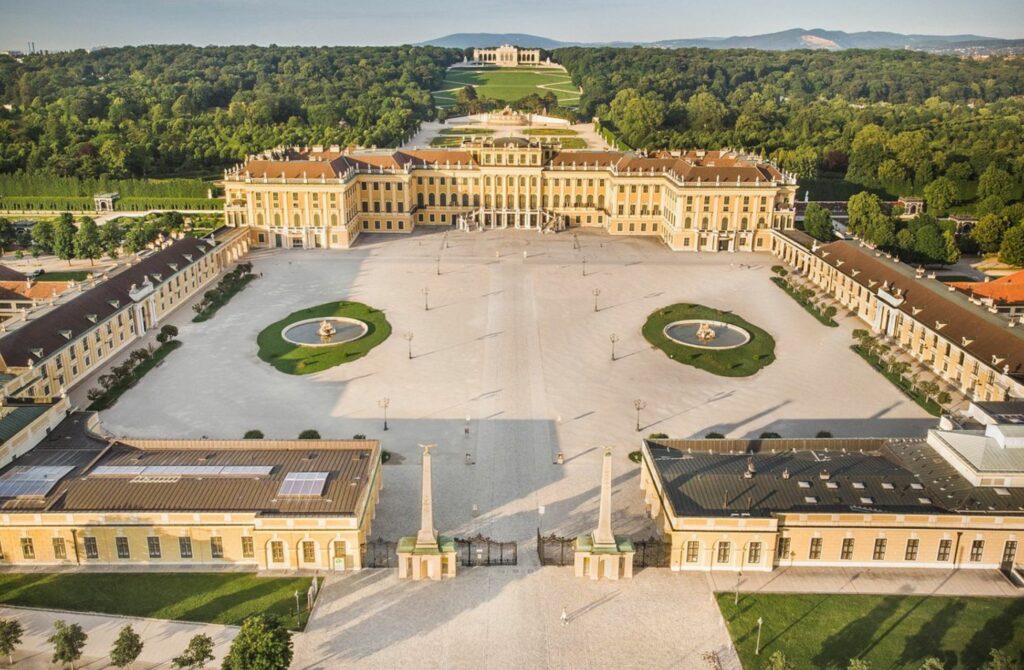 Each of these hotels will undoubtedly enhance your Viennese experience, allowing you to discover and revel in the wealth of history, culture, and beauty that flow through this magnificent Austrian capital.
The breathtaking location and attractions paired with the singular charms of these sumptuous establishments serve to create a truly memorable and enchanting adventure in the heart of Vienna.