Mexico is a North American country bordered by the United States to the north and Belize and Guatemala to the south. If you're familiar with Western news, you must have heard at least a little about this country – but don't be put off by this.
Mexico is a must-visit destination for travelers looking to venture into North America's deep and rich cultural findings or want a stunning getaway from the usual into the marvelous landscapes of such a magical country.
In this article, we will introduce you to the six best Mexico tours to discover the great hidden gems of this magical country without hassle. We will also discuss the tour operators that offer these tours, but before we get to that, let's get to know Mexico a little bit more.
When we talk about Mexico without its long coastline and sparkling beaches accompanying the turquoise waters of its oceans, we must go back to our geography notes and do justice to this beachy nation of 9330 km of coastline. Wait, there is more!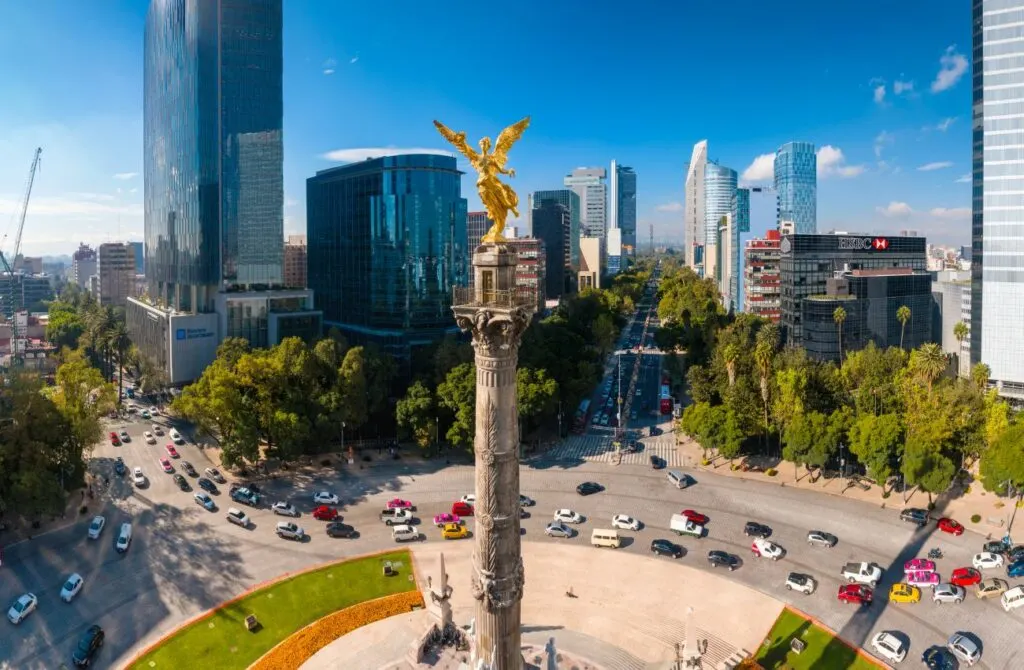 There are almost 500 beaches spread across the Pacific Ocean, the Caribbean Sea, the Gulf of Mexico, and the Sea of Cortez. You will find the famous beaches of Cancun and Acapulco with their extensive span of creamy-colored sand and many other identical beaches under Mexico's attractions list. And guess what? We have not even talked about their picturesque Islands yet.
With so many things to do and see, Mexico offers an abundance of options for those looking for deep relaxation; an adventure into the deep sea to observe the underwater world or a mix of both. You choose.
Even though its beautiful coastline has taken the face of the country, Mexico is also home to many historical and cultural treasures, including ancient ruins such as the Mayan city of Chichen Itza and the Aztec temples of Teotihuacan.
You can freely explore colonial towns like San Miguel de Allende and Guanajuato, learn about their vibrant art and music, and witness the amazing scenes of preparing delicious Mexican cuisine.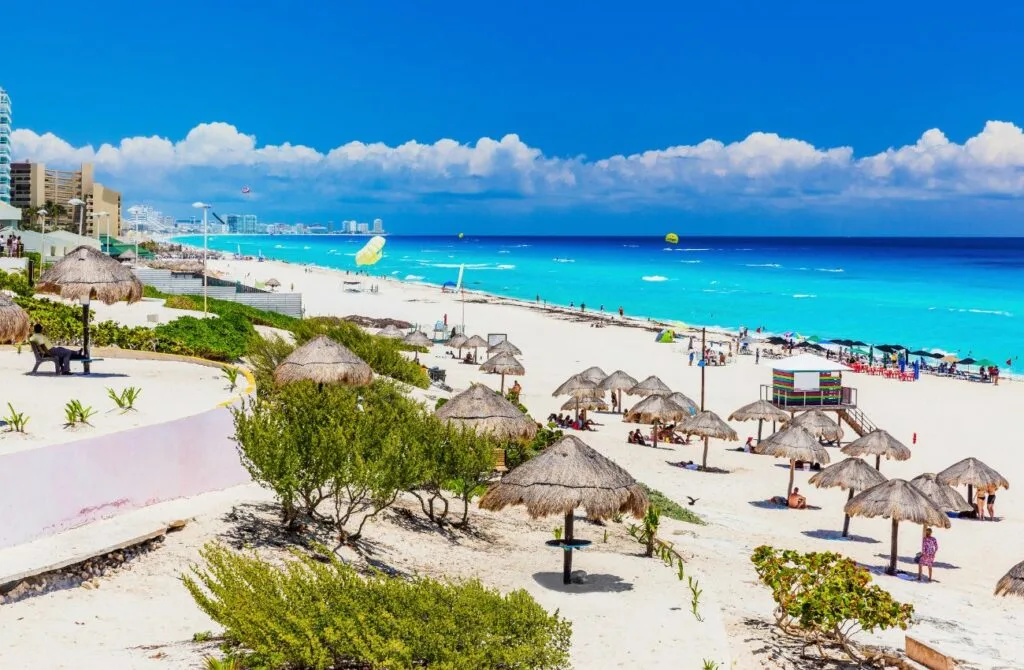 Unarguably, one of Mexico's most famous cultural icons is its cuisine; they are appealingly colorful and superbly flavourful dishes that you cannot miss to taste while you are in Mexico. A few of them we know are the all-yummy tacos, ah, tacos!
The enchanting enchiladas and the mouth-watering gourmet taste of guacamole. You will have an endless list of foods to taste, and bravo if you are a freaky foody like some of us. Mexico also produces some of the world's finest tequila and mezcal; to add to your already long list of foods to taste, you can equally taste these amazing dishes at local restaurants in just about every corner of the cities you will visit.
With all that we have mentioned so far, can you imagine how unlively and lonely it will be to venture on such a should-be fantastic experience alone? How about a happy group of fellow travelers tasting different foods and arguing about which one is better? Think about it. While it's possible to explore Mexico independently, it is no doubt that joining a group tour can offer a more immersive experience than traveling alone.
Group tours provide the opportunity to share your travel experiences with fellow travelers while forging new friends and gaining insights into Mexico's rich history and culture from knowledgeable local guides willing to share everything to make your experience epic.
With all that said, here are the six best Mexico tours to easily discover this country for yourself.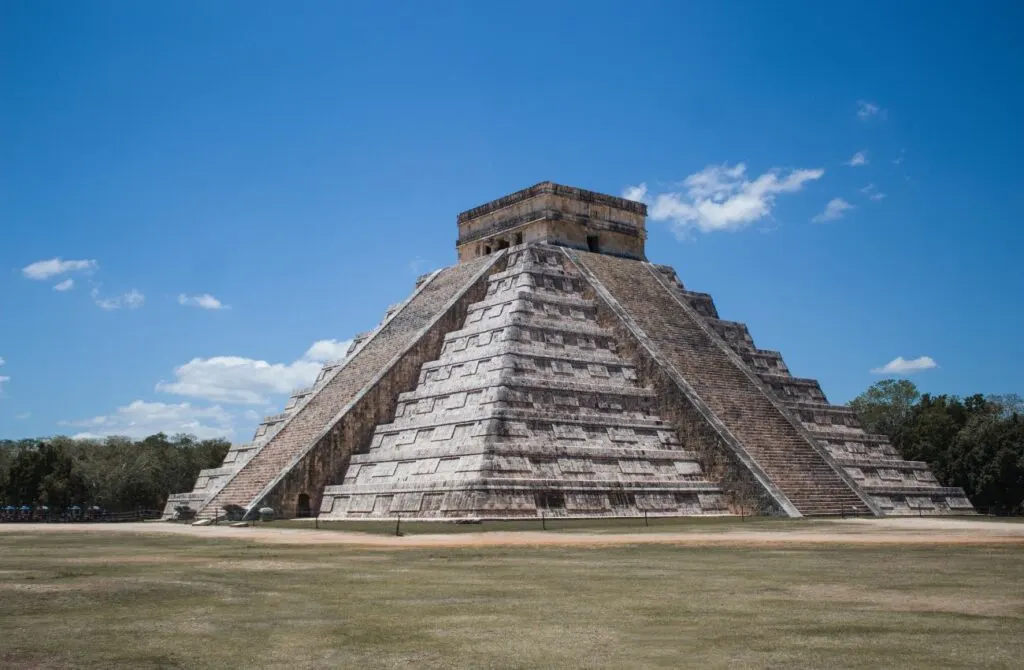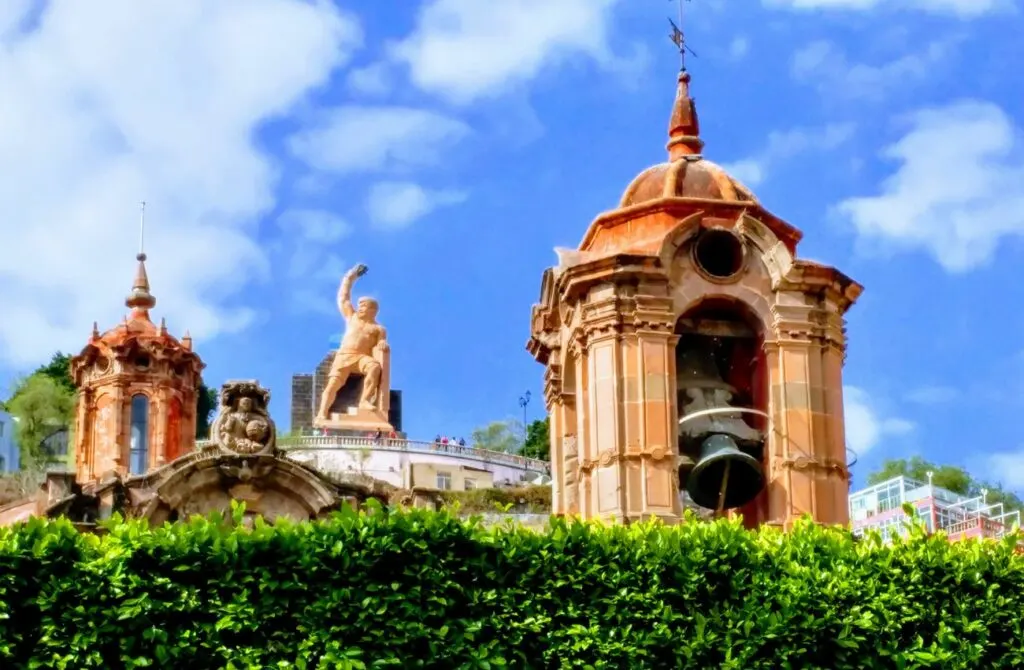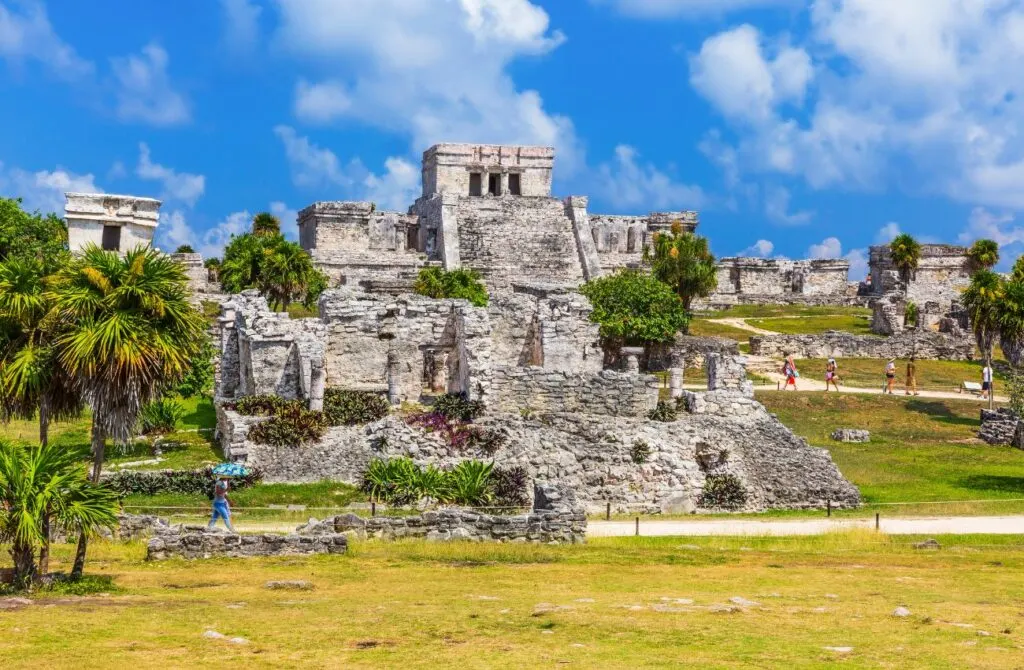 TruTravels is a small organization comprised of professional travelers and backpackers that offers short group excursions in Mexico in the backpacker style, which is ideal for young individuals looking to develop travel memories with minimal hassle.
Because their tour guides are backpackers who have explored the depths of your trip destinations, they know how to save as much money as possible, allowing you to have more purchasing power with the same amount of money you would have spent twice.
This is a significant difference that distinguishes TruTravels because other large tour companies are concerned about poor profit margins. TruTravels is seizing the opportunity to treat their guests well because they respect your experience and comfort.
On this tour, you will be set to touch down in the beautiful city of Cancún and prepare to explore the crystal clear waters of the Caribbean Sea on an unimaginable Island boat trip.
With your tired body and exhausted mind as a result of everyday hustles, this will be the perfect time to relish all that accumulated stress and let the gentle breeze blow it away as you set sail down the Island, feeling the wind blowing through your hair and taking in the beautiful and magical views of the surrounding.
Didn't we say that Mexico is dotted with pristine sandy beaches? Well, It's time to have an epic experience of a lifetime as you feel the rough and smooth combo of the sand particles beneath your feet and the sun's warmth on your skin when you stroll down the beach side. You truly deserve this moment of pure bliss.
Ahha! The beach experience almost carries us away, but this tour is not just about relaxation; it's also about exploring the region's rich culture. You will be taken on a guided tour to the ancient Mayan site of Chichen Itza, where you can learn a lot about the history of mysterious and wondrous events. As you explore the ruins, marvel at the ingenuity and architectural prowess of this ancient civilization.
Hear us out! No trip to Cancún or Mexico, in general, would be complete without a tequila-tasting session. We said earlier that the most amazing cultural experience you can encounter in Mexico is its food. You will experience the true taste of this cultural country as you sample some of the finest tequila the region offers. You cannot afford to miss this one, so remind your tour guide if need be because you must have a taste of that Mexican tequila.
This vacation takes 20 people aged 18 to 39 years old and costs $1,720 per person for 11 days of lodging, meals and transportation. It is suitable for families and completely guided.
Touring the world along with CharlieTheTraveler is a life-changing experience that provides people with perpetual memories to cherish for as long as they live.
Not many people can take a little time or have the discipline to research where to go, what to see and do, and how to explore their destination, but CharlieTheTraveler discovered how to travel without stress and tiredness. They handle everything so that people can enjoy their journey rather than be concerned about every stage of the planning process.
CharlieTheTraveler treats its clients like no other, creating unique experiences they will remember for the rest of their lives. Unlike many other travel companies who overcharge for their services, CharlieTheTraveler offers excellent service at a reasonable price, which may be why travelers highly rate them.
On this trip, you will start your journey from the pier in Playa del Carmen, where you catch the ferry to the island of Cozumel to embark on a guided dune buggy tour, yep, an adrenaline-pumping catalyst. This will take you through the lush mangrove forests that cover large parts of the island.
As you drive through the winding trails, knocking off the accumulated sand on the beautiful beach and feeling triumphant all the way. You cannot help but feel grateful for being able to witness the unique beauty of this place as you spot the diversity of the animal species that call this island home.
Following an exciting trip, you arrive at Chichen Itza, a UNESCO World Heritage Site and unquestionably one of the most visited archaeological sites in the Americas. When you set foot on the grounds of this old city, you will be taken to a realm of mysterious and wondrous happenings that you cannot ever begin to understand.
We mean it! You'll learn a lot as your expert local guide tells you intriguing anecdotes about the history and significance of this landmark, which draws an uncountable number of tourists each year.
There are many additional destinations to see on this vacation, including Tulum, Cancun, and Mujeres Island, all fantastic places to explore and experience. You will also see Cenote Ik Kil, a natural sinkhole thought to have formed roughly 66 million years ago.
It was formerly used for sacrificial offerings by the indigenous tribe, but it is now a popular tourist destination for those like you who enjoy swimming in pristine waters. You will have a mysterious pool to test your swimming prowess.
This vacation takes 8 people aged 1 to 99 years old and costs $1,758 per person for 6 days of lodging, meals and transportation. It is suitable for families and completely guided.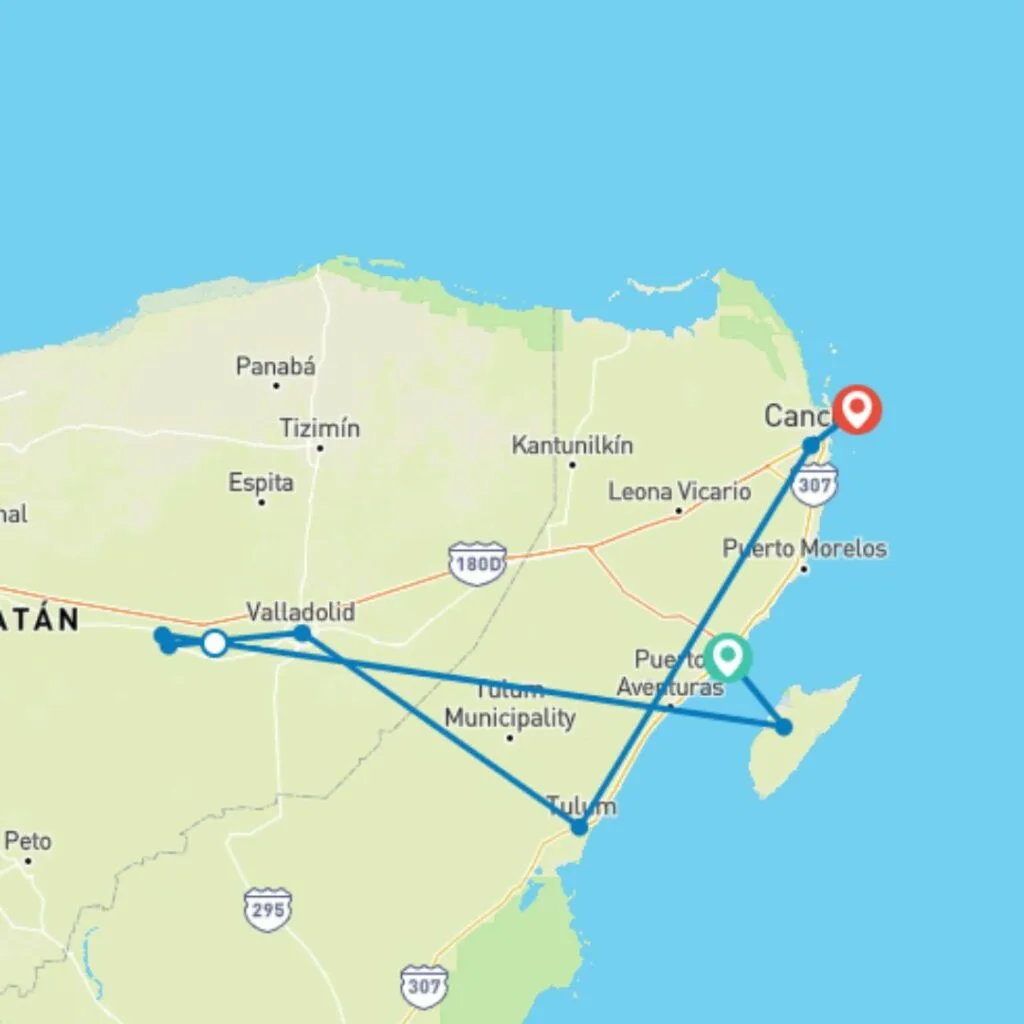 G Adventures allows you to see unique and unexpected locations at a low cost, with their evaluations demonstrating that all trip components received excellent marks from delighted consumers. Many adventure styles and itineraries suit different interests in different areas; this time in Mexico, they will take you through the magnificent sights of Merida, Valladolid, and Tulum for an unforgettable experience.
G Adventures provides adventures to people from far and wide in every part of the world, allowing you to travel with a diverse group of people with a wide range of experiences, remarkable and interesting backgrounds, viewpoints, and entertaining stories to share. You can seek out new experiences and form lifetime friendships with other like-minded travelers.
This tour will take you to some of Mexico's most beautiful cenotes, gigantic sinkholes created by underground freshwater rivers. Your experience will be enhanced when you hop on a bike and cycle between a few of them, feeling the breeze in your hair as you take in the breathtaking scenery and the serene mood of the pure blue skies.
Your journey will lead you to Mérida, the white city and capital of Yucatán, where you can spend the rest of the day strolling the city or just chilling in a hammock under the warm sun with your glasses, reading your favorite novel or flipping through the pages of your favorite magazine.
As the sun sets, it's time to venture deeper into the jungle to the massive Mayan ruins of Chichen Itzá with your knowledgeable guide leading the way to discovering the history and grandeur of this mostly-visited archaeological site. You will also have plenty of time to explore the area at your own pace; you might be lucky to find an ancient hidden gem. Just saying!
As the evening draws to a close for the day, You will be served a variety of delectable Yucatecan foods cooked over an open fire and eaten in the heart of a cenote. Mind-blowing! Some tamales with fresh homemade tortillas or yummy tacos will do justice to your hunger and leave you feeling sated, content, and ready for the adventures ahead. You still have some really interesting places like Valladolid and many others like it to visit. So gear up.
This vacation takes 24 people aged 18 to 39 years old and costs $526 per person for 6 days of lodging, meals and transportation. It is suitable for families and completely guided.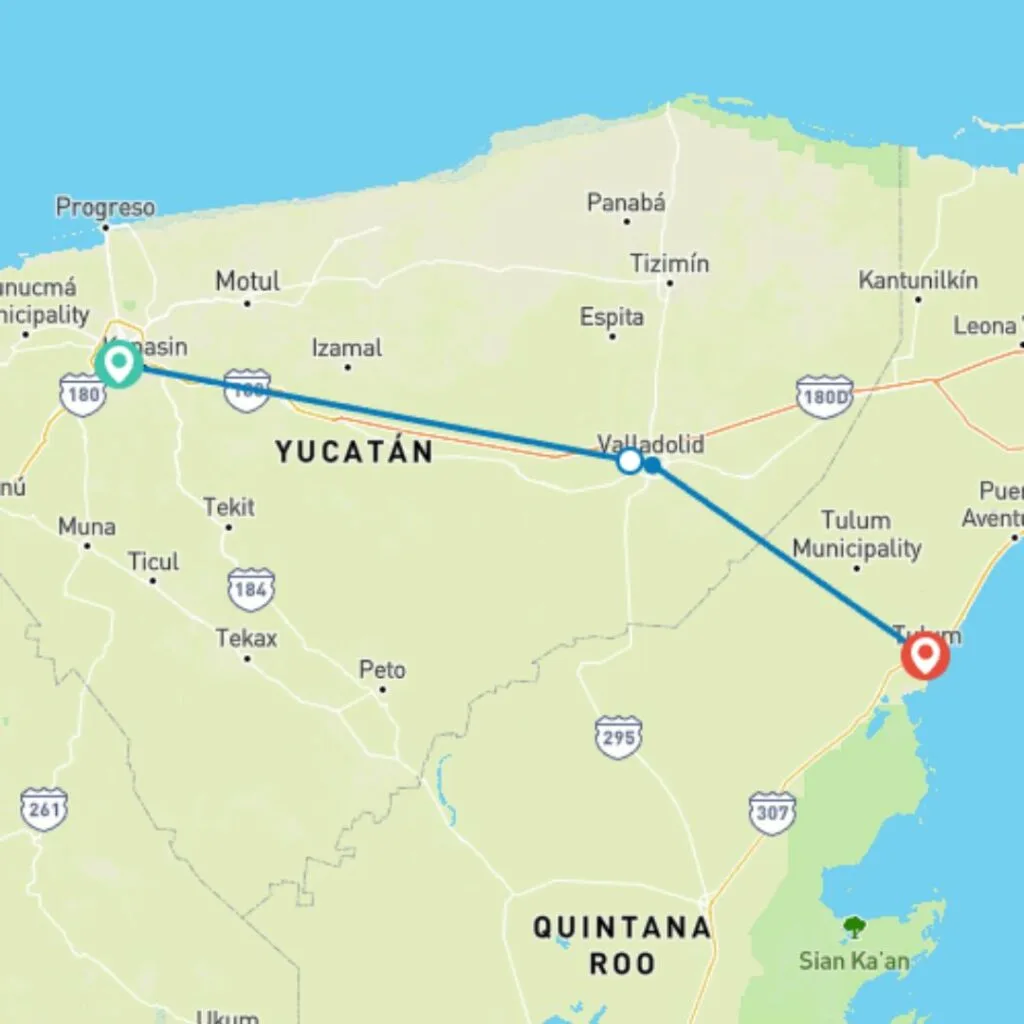 This is the narrative of Intrepid Travel in a nutshell, from humble beginnings to establishing itself as the world's largest small group adventure travel operator.
A quick story; Back in 1989, two guys from Melbourne, Australia, set off on the abnormal tourist route to Africa in their customized truck, which they stocked with a variety of food items ranging from beer to bread and a slew of aviator sunglasses, bringing along a few buddies to share the experience. During their adventure, they thought that others could get interested in traveling like they were doing and voila, Intrepid was born instantly.
Intrepid has gone a long way since then, today providing over 100,000 visitors per year with the chance to enjoy small group travel worldwide. They use local transportation, stay in local hotels, and recruit local leaders.
This truly means giving back to the community that has given so much to its visitors. Intrepid Travel will make your tour remarkable by taking you through Mexico's magnificent beaches and leading your experience in Puebla, Oaxaca, and San Cristobal de Las Casas.
Over the following 15 days, you will travel through the heart of Mexico's Aztec, Zapotec, and Maya civilizations, finding sites, seeing pueblos, and meeting beautiful locals along the way. The relaxing coasts of the Yucatan Peninsula are the first stop on your tour, where you can soak up the sun and let your troubles melt away while the wind blows gently.
You'll go to San Cristóbal de las Casas, one of Mexico's most diversified cultural treasure troves, where aboriginal and medieval practices collide with modern-day Mexico. You will learn about the stories of the pre-Hispanic era as revealed by archaeologists' efforts and admire the level of consciousness of this ancient society.
As you explore the ancient ruins and wonder at the city's architecture, you will get the opportunity to discover the culture and traditions of the local people, giving you the true sense of an authentic experience. After all, what is a trip to Mexico without meeting its lovely people?
You know that Mexico is synonymous with magnificent beaches and an unending coastline that provides several opportunities to participate in water sports. Not so?
You can go swimming, snorkeling and even whitewater rafting which will give you a chance to feel yourself through the natural beauty of this vibrant land. On this tour, you will have the opportunity to experience the best of Mexico's beaches. You will need deep relaxation before you journey to other destinations such as Oaxaca and Palenque.
This vacation takes 16 people aged 15 to 99 years old and costs $1,556 per person for 15 days of lodging, meals and transportation. It is suitable for families and completely guided.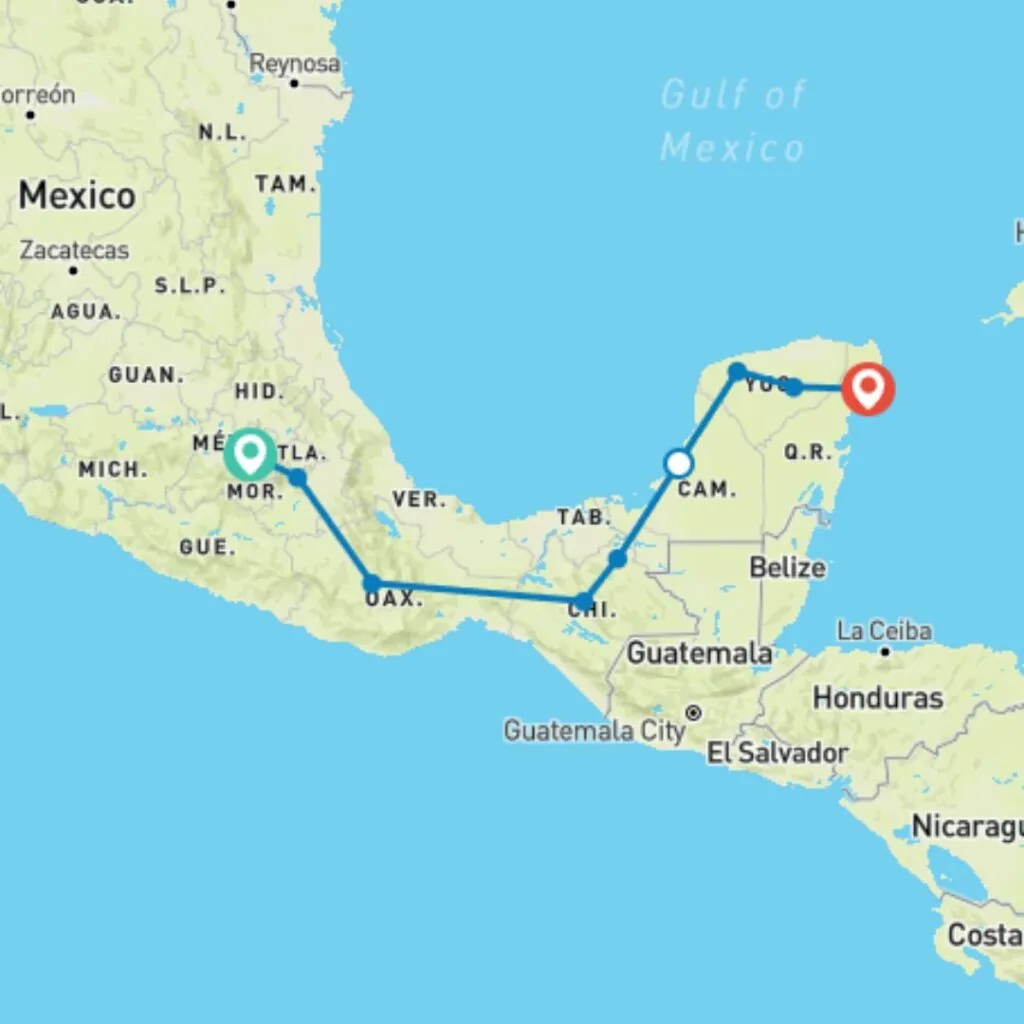 Europamundo is a travel company that operates under the umbrella of JTB, Asia's leading tourism and travel organization. That was created over a century ago and is known for seeking the best and most amazing destinations to take its travelers to.
When you travel with Europamundo, you may see the world's diversity through every journey with a group, as tourists come from all over the world and converge on a single bus to a single destination. More than 140,000 travelers from 57 different nations traveled with Europamundo in 2019, which may explain why they are the world's only bus tour operator company connected with the United Nations World Tourism Organisation. Now that's huge.
With a company like such leading your journey through Mexico then, you can expect the chills and thrills of every moment as you travel through Mexico City, Morelia, Janitzio Island and 7 other places.
This 8-day tour is jam-packed with exciting destinations that will leave you in awe as you start with a sightseeing tour of the cities of Mexico, the historic center, and the imposing Metropolitan Cathedral that stands tall on the
Zócalo. You'll also visit the main Aztec temple, where you'll get a glimpse of the ancient civilization that once ruled this land.
You will be taken to Chapultepec Park, one of the largest urban parks in the world, where you can soak up the beauty of nature and admire the stunning views of the city skyline.
You will be left dumbfounded as you stroll down the busy streets of "Paseo de la Reforma" Avenue, witnessing the hustle and bustle of the everyday life of the Mexican people. But the highlight of your day will undoubtedly be your visit to the Basilica of Guadalupe, the most visited Catholic temple in the whole of the Americas.
There is so much more to this trip than we can write in this article. No matter how much we try. You'll wrap up your journey with a transfer to the Plaza de Garibaldi, a lively square packed with bars and restaurants serving delicious tacos and tequila.
Remember tacos and tequila? And as the Mariachis serenade you with their beautiful music, you'll feel like you're truly part of Mexico's rich and colorful culture as the melody moves you to try an epic and maybe not perfect salsa dance.
This vacation takes 50 people aged 1 to 99 years old and costs $870 per person for 8 days of lodging, meals and transportation. It is suitable for families and completely guided.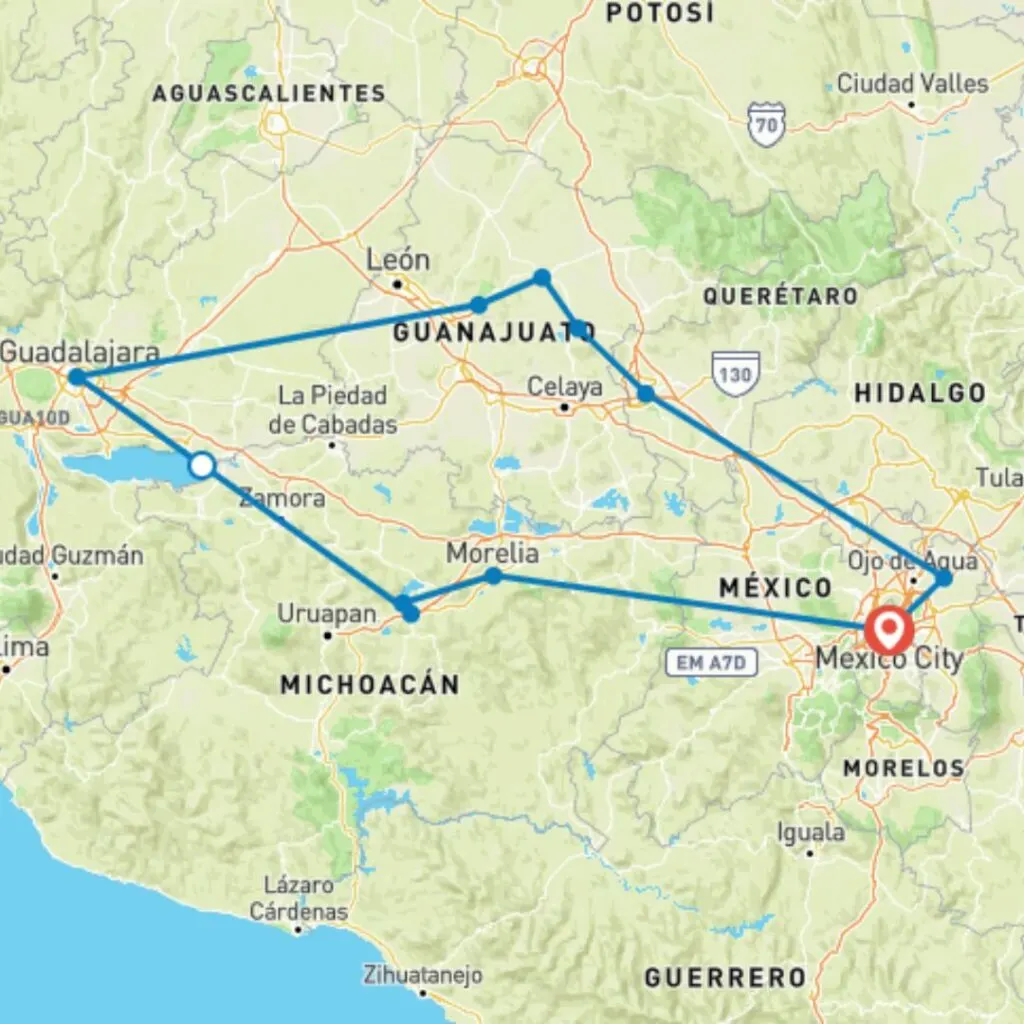 Destination Services Mexico is a subsidiary of Destination Services, a global travel company comprising local travel experts who create international experiences while achieving cutting-edge industry-leading standards in everything they do. They offer original and mind-blowing destination experiences with their local partners, and they have a habit of exceeding all expectations, owing to their skilled travel planners and local guides.
With Destination Services Mexico, you can anticipate authentic and one-of-a-kind experiences as they take you off the beaten path to discover Mexico's true hidden pearls, from beautiful beaches to underwater activities, all at a fair price that won't break the bank.
You can rely on their great service, as evidenced by their high rating by travelers who have embarked on the same adventure you plan.
This tour is full of surprises, but let us summarise some of the wonderful places you will visit. Counting…! You'll have the chance to visit Palenque's amazing archaeological sites, the murals of Bonampak, and the ruins of Yaxchilan. You will learn about the old Mayan culture and visit San Cristobal de Las Casas, San Juan Chamula, and Zinacantan.
Don't worry about the names of these cities since you have a local guide who will show you everything you need to know. Just know that you have a long list of locations to see and experiences that no one else has ever had.
An amazing cultural introduction to Mexico is its food, but experiencing the warmth of the people will make your trip more enjoyable and welcoming, giving you a chance to have the stable mind to explore the cities as much as you like.
A trip to Mexico's archaeological sites can be both interesting and educational about the ancient civilization of this culturally diverse country. From the ruins, you will be taken to the stunning Montebello Lakes, a series of crystal-clear water lakes that shimmer like diamonds in the sunlight. There is so much to discover.
This vacation takes 25 people aged 10 to 99 years old and costs $827 per person for 6 days of lodging, meals and transportation. It is suitable for families and completely guided.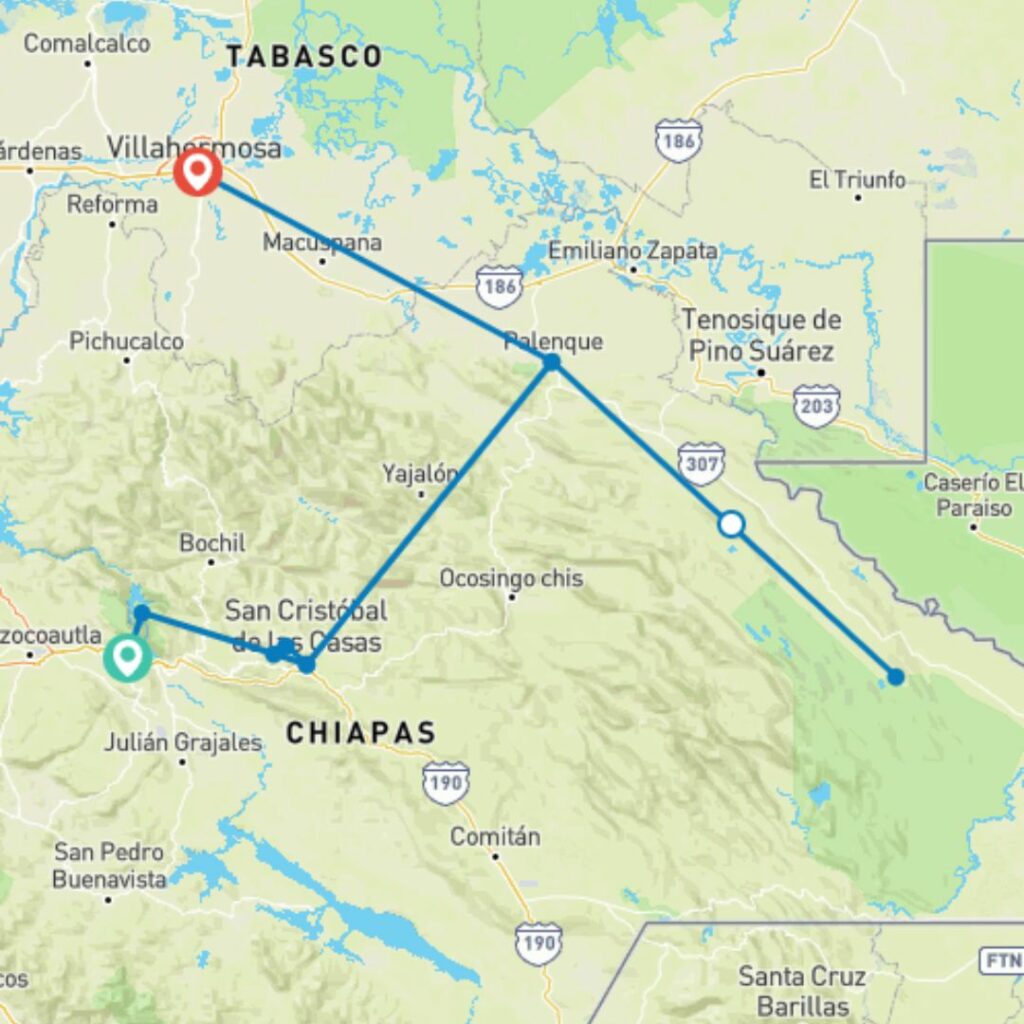 Conclusion
These are the six best tours o discover Mexico with ease. Each tour has been correctly filtered and highly rated by travelers, so you will surely get an epic experience when you choose any of them.
If none of these tours work for you in Mexico, please do not worry. There is a wide variety of tour options in the country, and we are confident that there will be something that fits your needs and interests.
Take a look at all the group tours in Mexico now, which you can sort by private or group, maximum sizing, budget, dates and much (much more). The team at TourRadar is always more than happy to answer any questions, provide further information or assist in finding the perfect tour for you.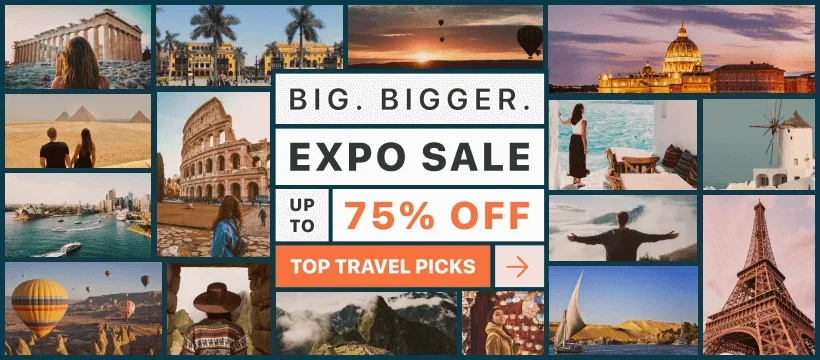 Staying Connected While Travelling
In today's increasingly connected world, staying online while traveling has become essential for a seamless experience. That's where eSIMs come into play, revolutionizing the way we access mobile networks during our global adventures. Say goodbye to hunting down local SIM cards at the airport; eSIMs provide instant activation the moment you land, sparing you the fortune usually spent on international roaming and allowing you to genuinely travel like a local (without getting hopelessly lost!).
With eSIMs, tasks like restaurant recommendations and reservations, up-to-the-minute public transport instructions, checking opening hours, and accessing further information become a breeze. And, of course, sharing your journey on social media is easier than ever. To stay connected wherever you roam, consider using either Airalo or Holafly. Airalo boasts the most extensive range of destinations worldwide, offering smaller data bundles tailored to your needs, while Holafly provides unlimited data packages and fantastic EU data deals.
So why wait? Embrace the future of travel connectivity with eSIMs and make your next journey effortlessly smooth.
Further Things To Consider Before Any Adventure
Now you're all set and prepared to explore our big wide world, why not sort out everything else out all in one go? If necessary for your travel plans make sure you have brought proper travel insurance, protected your privacy by getting a secure VPN, compared all the top hotel booking sites to find just what you're after, reserved an unbeatable rental car price and - of course - booked the best flight deals!
Or maybe just forget it all and go for a last-minute cruise or effortless tour instead?
Many budget travelers (including me) indulge in worldwide airport lounge access, so we can experience luxury while still slumming it in economy. Naturally, we would never leave home without a more general travel guide since we couldn't possibly cover everything here!
Just add an adventurous attitude and plenty of smiles - they go a long way - and that about covers it all! Now go out, find your own path and don't forget to share your best inspiration stories with me on Facebook, Twitter, and Instagram...I'd love to hear from you!