Welcome to Scotland, a country known for its untamed lands, historic forts, and lively traditions. Scotland, a country in the northern part of the United Kingdom, charms tourists with its majestic highlands, lovely lochs, and ancient cities.
Let's explore the enthralling country of Scotland through the best Scotland tours, where the elements of history, pristine nature, and kind people come together.
In Scotland, multi-day tours are common and draw a sizable number of tourists each year. Scotland is the perfect location for immersive experiences because of its rich history, beautiful landscapes, and cultural heritage. The comfort of having transportation, lodging, and itinerary preparation taken care of on a multi-day tour frees travelers from the responsibility of having to plan everything themselves.
These best Scotland tours frequently visit well-known locations like Edinburgh, Glasgow, Loch Ness, the Scottish Highlands, Isle of Skye, and the North Coast 500 route. They offer the chance to explore ancient castles, learn about Scottish folklore, take in stunning vistas, and become fully immersed in local music and culture.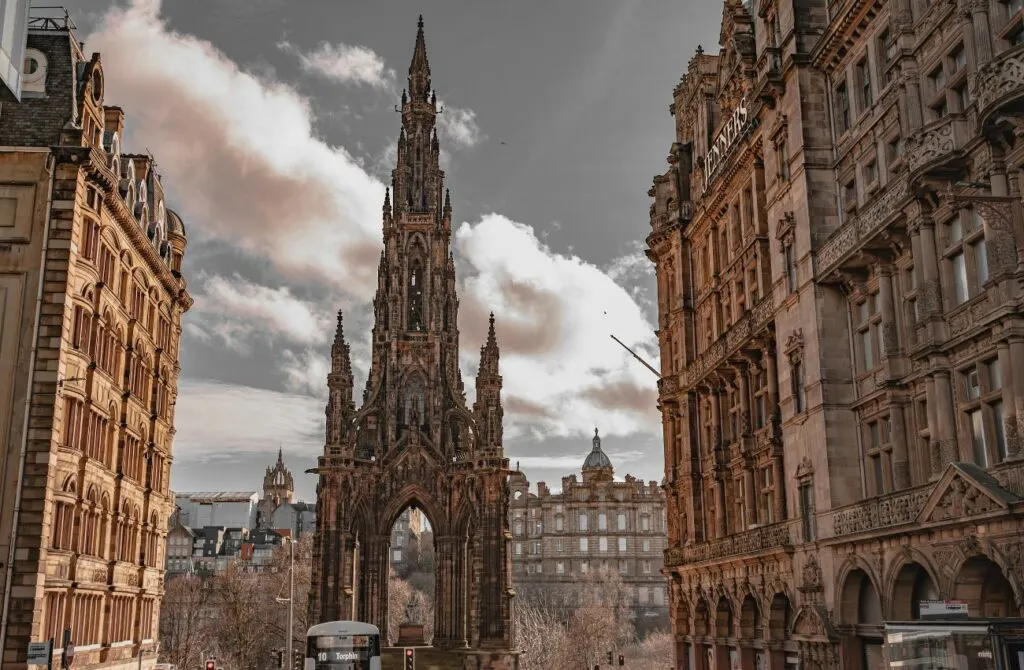 Scotland offers multi-day trips to suit a variety of interests and tastes. Some excursions concentrate on a particular theme, such as whisky tasting, where visitors can tour renowned distilleries and see how whisky is produced.
Others emphasize outdoor activities, including excursions such as hiking, wildlife watching, and discovering isolated islands. Furthermore, Scotland's small size, which enables visitors to enjoy a variety of sights in a relatively short amount of time, contributes to the appeal of multi-day excursions.
Multi-day excursions in Scotland provide a practical and immersive approach to discovering the nation's stunning landscapes, extensive past, and dynamic culture. Whether it's a picturesque Highland tour or a whisky-tasting excursion, these tours offer visitors a unique experience.
In conclusion, Scotland entices travelers with its stunning scenery, fascinating past, and lively culture. Scotland has something to offer any traveler, whether looking for natural beauty, cultural heritage, delicious foods, or outdoor experiences. A multi-day tour offers an outstanding chance to explore the nation's riches and make lifelong memories, whether you're a seasoned traveler or a first-time visitor. Here are the top six best tours in Scotland.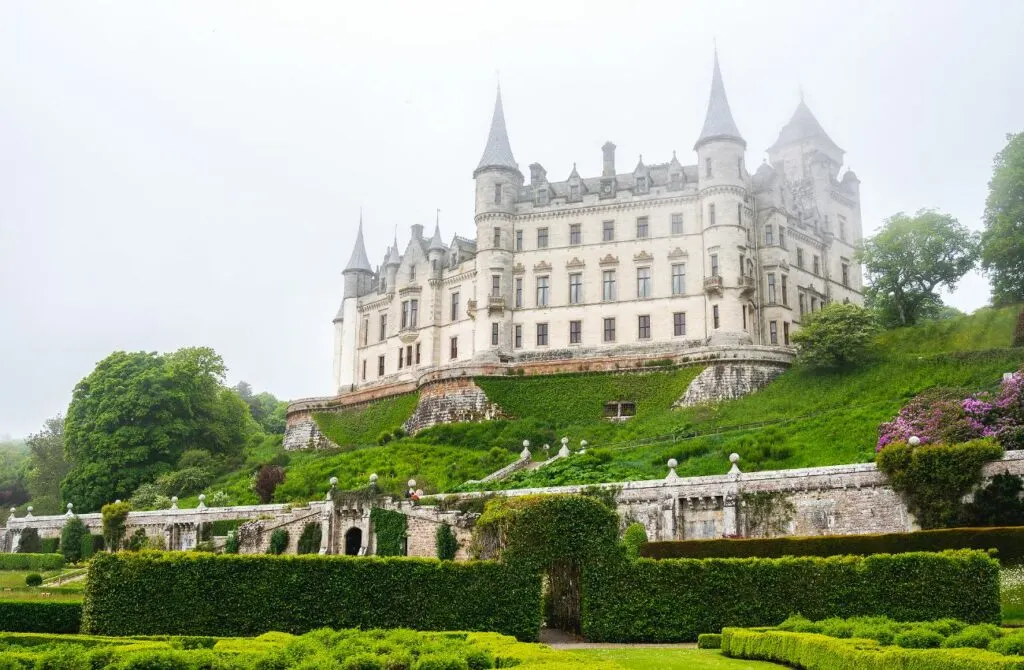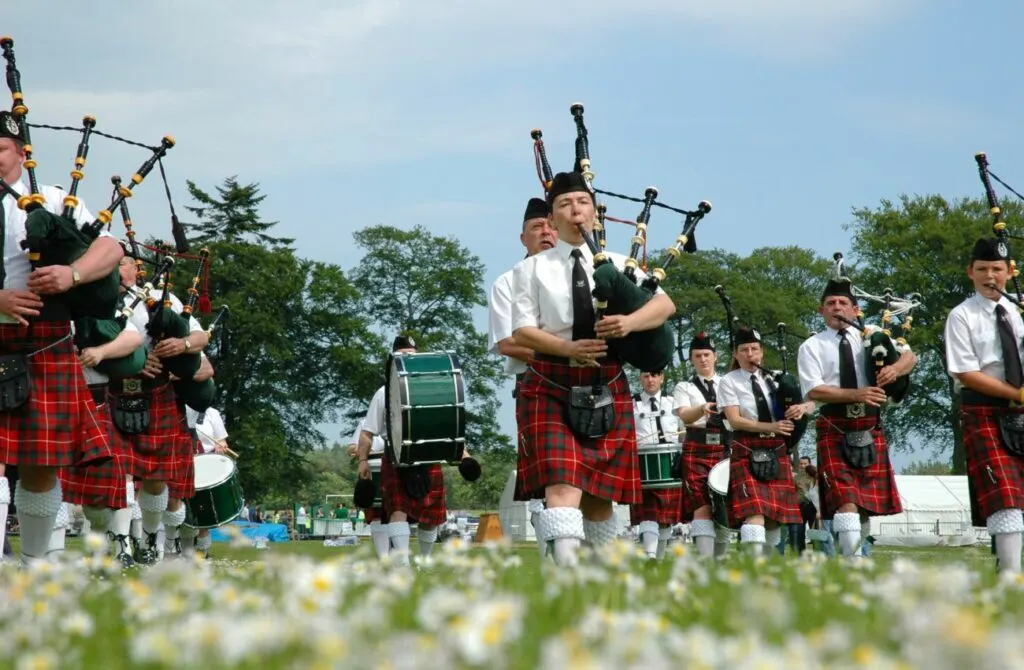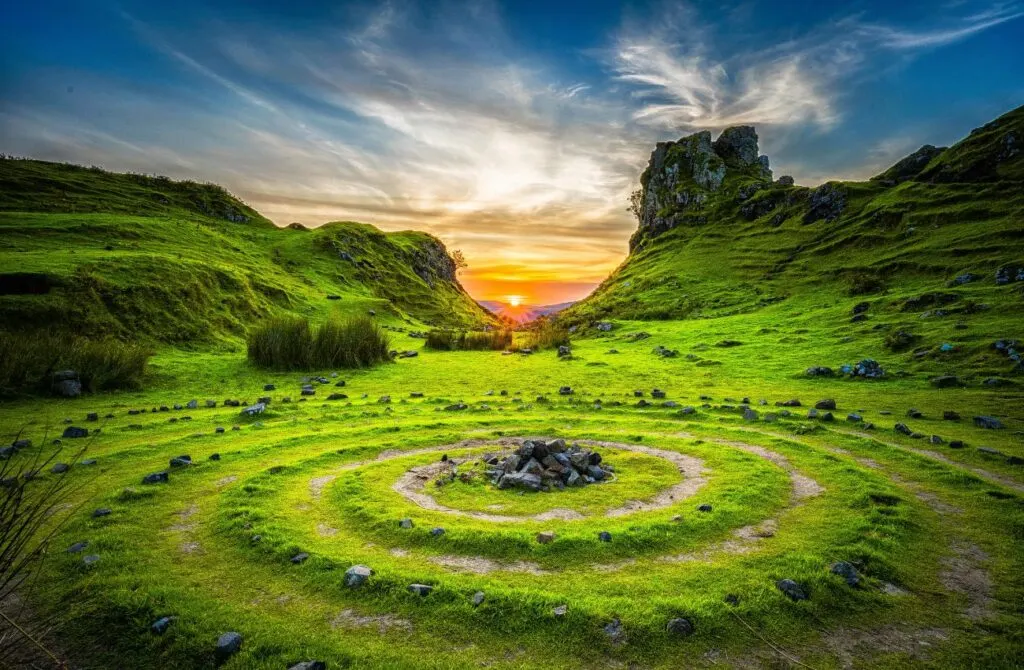 Your five-day award-winning trip will involve castle storming, whisky drinking, ceilidh dancing, and monster hunting. Our guides will take you through the best of Scotland as you meander across the Highlands, guaranteeing an unforgettable experience.
The overnight stays include Inverness, two nights on the Isle of Skye, and either Oban (April to October) or Fort William (November to March). This tour starts and ends in Edinburgh. You have five days to discover the highlands of Scotland while also visiting 15 Scottish cities. An expert guide, transportation, and accommodation are included in the cost of this tour. Here is a look at your full itinerary.
Day One: cross the iconic Forth Bridges before heading into the highlands. You have the option to swim in Loch Ness before heading into Inverness.
Day Two: The voyage continues as we head west, crossing the Corrieshalloch Gorge and admiring Torridon's breathtaking beauty and historic mountains before heading across the river to the Isle of Skye!
Day Three: A full day on Skye! Hike up to one of the island's more distinctive rock formations.
Day Four: Waving goodbye to Skye, we take the ferry off the island and visit the Glenfinnan viaduct, the Bonnie Prince Charlie monument, and Glen Coe before heading to Oban.
Day Five: On our final day, we make our way through Argyll and into the Trossachs National Park. You'll also visit St. Conan's Kirk. Kilchurn Castle (Summer months only). Callander, Doune Castle, Wallace Monument or. Bannockburn Battlefield.
Spend five full days experiencing Scotland and its stunning highlands. You'll witness firsthand the Scottish way of life and the intriguing wonders that make this place their home. This tour is offered by Macbackpacker a platinum tour operator. For almost 20 years, MacBackpackers has organized enjoyable, fully guided excursions around Scotland.
Their excursions provided a fun, interesting, and completely different perspective of Scotland and were designed for young travelers and backpackers between the ages of 18 and 39. As you travel along some of Scotland's most picturesque routes, your guides, who are passionate about their country and its history, will introduce you to this wonderful nation while weaving together the rich tapestry of Scottish history and culture.
Overall you can expect to have a fantastic time as you tour Scotland. This tour has an overall rating of 4.8 stars and is remarked as one of the best tours of Scotland.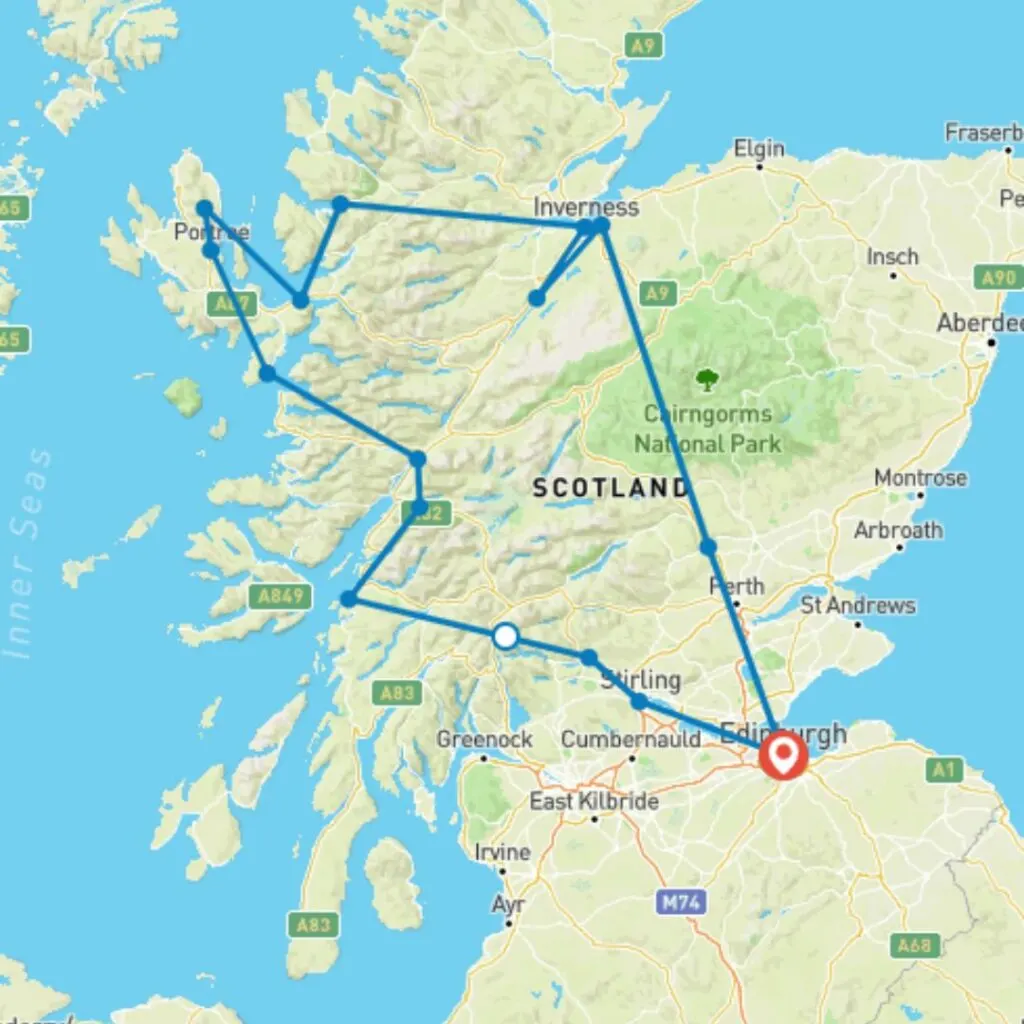 Discover Glasgow's opulent Georgian architecture, the Military Tattoo's birthplace in Edinburgh, and the Isle of Skye, the most picturesque island in the Inner Hebrides, by taking a cruise. As you pass by Britain's most northern point at John O'Groats and take a ferry to the Orkney Islands, join Local Experts on this great Gaelic tour.
On these serene isles, take advantage of a slower pace of life as you explore Skara Brae, a town that is 5,000 years old, and the enigmatic Ring of Brodgar. On this tour, visit the intriguing Heritage Museum or sip a small dram of whisky at the Old Pulteney Distillery in Wick. Take afternoon tea at Blair Castle, which has been the Atholl family's ancestral home for more than seven centuries, after touring St. Andrews' lovely cobbled alleys.
You'll Begin your journey in Edinburgh and finish in Glasgow! Your 9-day tour takes you through Edinburgh, Scotland, and 8 other locations in Scotland. This tour also includes lodging in a hotel and a knowledgeable guide, meals, transportation, and other amenities. Here is your full itinerary.
Day One: Arrive in Edinburgh.
Day Two: Take a day tour of the highlights of Edinburgh.
Day Three: To St. Andrews and the Highland Capital of Inverness
Day Four: Culloden, Loch Ness, and onto Thurso
Day Five: A Day in the Orkney Islands
Day Six: Over the Sea to Skye
Day Seven: Pass Through the Scottish Highlands to Glencoe Relaxed Start
Day Eight: Along the Bonnie Banks of Loch Lomond to Glasgow Relaxed Start
Day Nine: The Tour Ends Here.
Explore Scotland's true winding country roads on this detailed nine day across the country. You'll meet friendly locals, learn about ancient Scottish traditions and immerse yourself in Scotland's intense beauty. Insight Vacations operate this tour. Each moment is extraordinary when you travel with Insight Vacations. You'll meet, feel, and taste a place in addition to seeing it.
Travel in style and stay in the best accommodations possible when you book with Insight Vacations. With real eating experiences that transport you to a location's core, learn about new cultures and people with one of the best tour operators. Overall this tour has a high rating of 4.3 out of five stars, and it is considered one of the best in Scotland.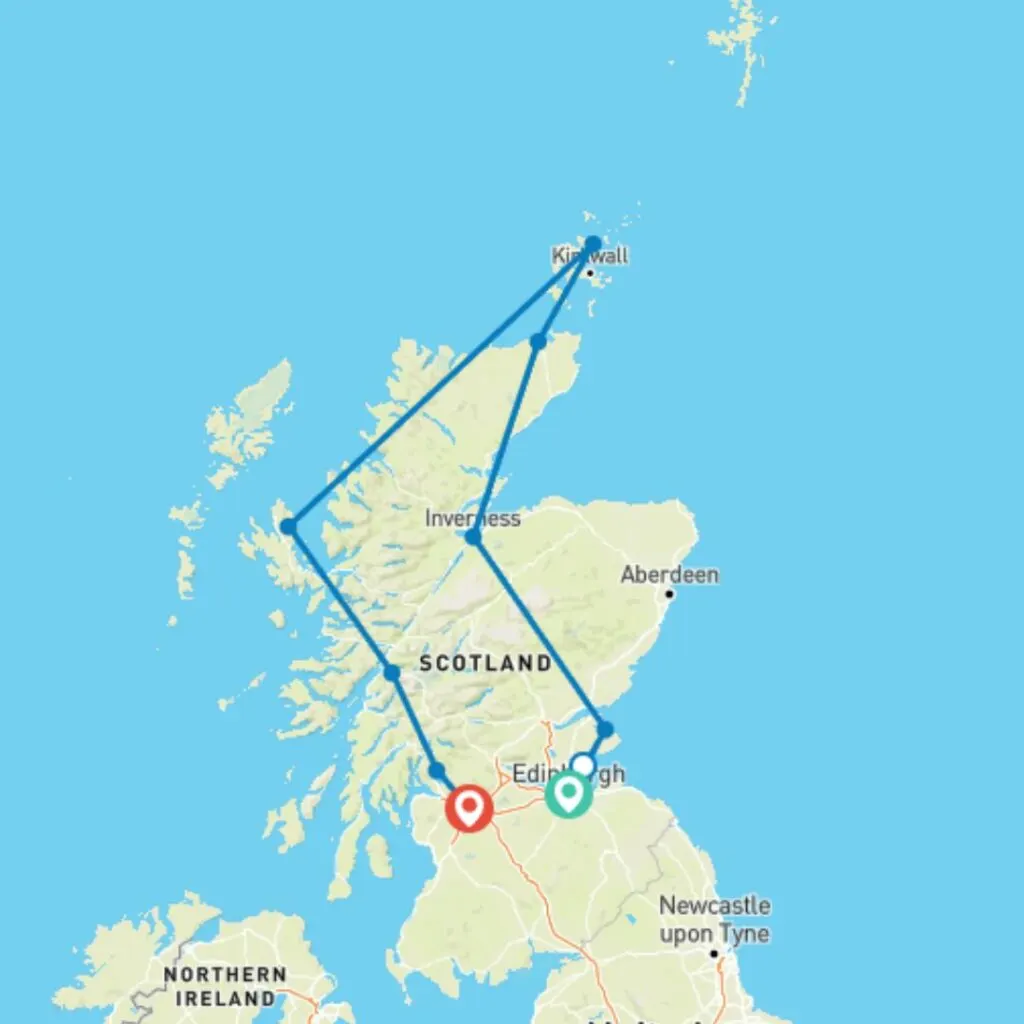 For historians or perhaps those seeking to learn more about their Scottish ancestry, Scotland is an attractive destination thanks to its rich folklore and breathtaking landscapes.
This seven-day journey takes you to all the best cultural highlights, stopping at significant Jacobite sites like Culloden Moor in Inverness, charming locations like the Glenfinnan Viaduct, and giving you time to take in the country's breathtaking natural beauty in Cairngorms National Park.
In between, you'll have the chance to sample authentic Scottish cuisine and discover how whisky is manufactured through a tour and tasting excursion. It's the finest way to simultaneously satisfy your inner whisky connoisseur and history buff.
Your tour starts in Edinburgh and ends in Glasgow. You have seven days to explore 4 destinations in Scotland. Accommodation, an expert guide, meals, and transportation are all included in this tour. Here is your full itinerary.
Day One: Arrive in Edinburgh at any time.
Day Two: Enjoy an orientation walk of Edinburgh ending in the heart of the city
Day Three: This morning, opt to visit Cairngorms National Park and enjoy a CEO-led hike in Glenmore Forest, ending in Loch Morlich Beach. Or, consider a kayaking excursion or a visit to a reindeer farm with a ranger. After lunch, board a cruise toward Loch Ness.
Day Four: Discover the Isle of Skye with a scenic drive to the Isle, stopping at the Eilean Castle while en route for a snap of the old fortress. You'll also visit Sligachan and Head north to visit Dunvegan Castle and its Gardens.
Day Five: Visit the Glenfinnan Viaduct, made famous by Harry Potter. Enjoy a forest walk in Ben Nevis, followed by a distillery tour and whisky tasting at Ben Nevis Distillery. Continue to explore Glencoe and learn about this key valley and its importance in Scotland's history.
Day Six: Enjoy some free time to explore Glasgow.
Day Seven: Departure at any time.
Spend a full week discovering the beauty of the Scottish highlands and the chance to discover the biggest cities within the country. With a good amount of free time to explore on your own accord and a mix of guided activities for you to choose from, you'll have the best of both worlds and never be bored. G-Adventures officially operate this tour.
Discover new and exciting locations with G-Adventures! With a large selection of destinations and departure dates, many different trips are available to suit different tastes. Overall this Scottish highlights tour offered by G-Adventures can easily be considered one of the best tours in Scotland.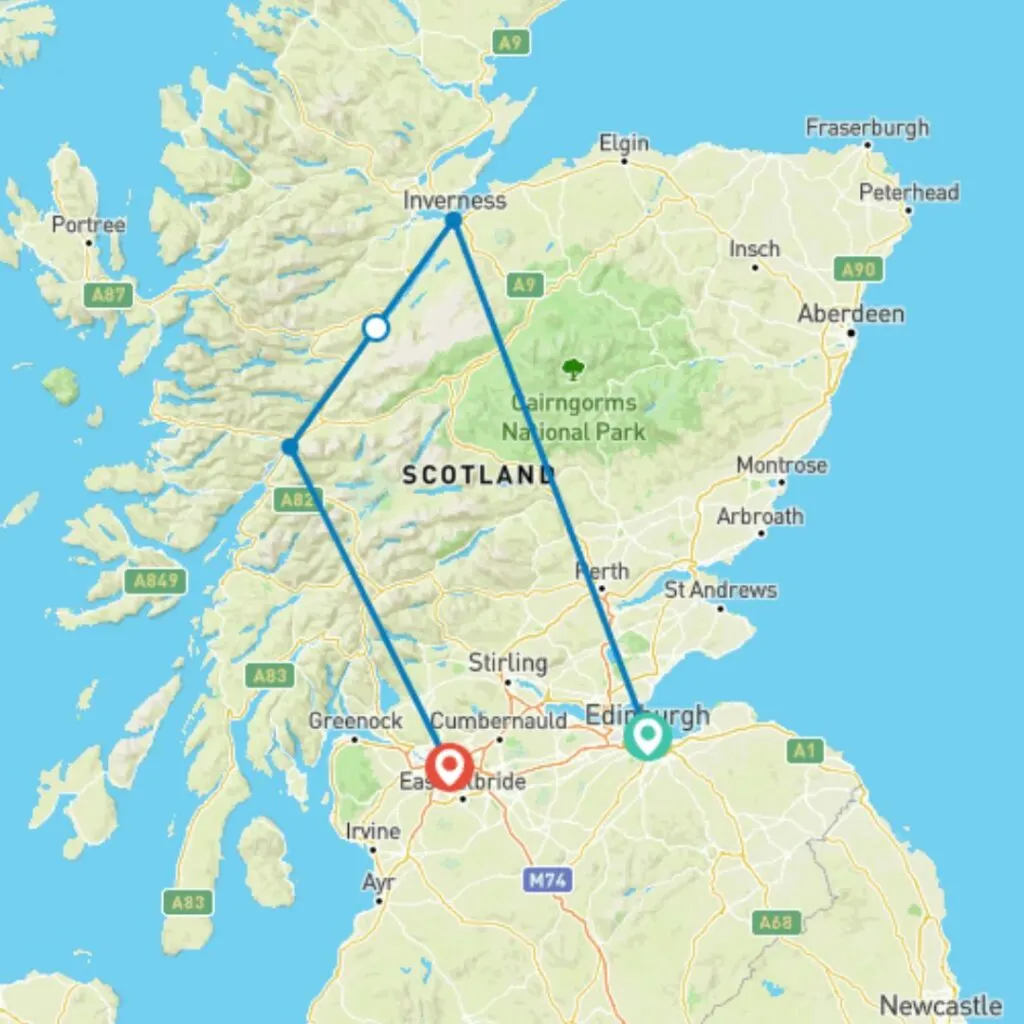 Off the northern coast of Scotland lie the Orkney Islands, which are full of secrets and history that can be explored by land and sea. Using Kirkwall as your base, spend five days exploring the best of the Orkney Islands, beginning in the highlands capital of Inverness.
Admire the Neolithic village of Skara Brae, which dates back to before Stonehenge, venture off the beaten path on a leisurely coastal stroll on Shapinsay Island, and round off your days with live music and whisky tastings at neighborhood pubs.
This period of European history has never been more alluring, thanks to a knowledgeable local leader and a group of learners who share your enthusiasm. This adventure starts and ends in Inverness. You'll experience three Scottish cities over five days. Accommodation, transportation, excursions, meals, and an expert guide are all complimentary on this tour. Here is what the full itinerary for this tour would entail.
Day One: Meet your tour guide, and then from here, take a train to Thurso, and on arrival, transfer to the nearby port of Scrabster to board a ferry over to Orkney. Then catch a local bus with your group to Kirkwall.
Day Two: Go on a walking tour of Kirkwall with free time in the afternoon.
Day Three: Head off with your travel crew in a private vehicle toward some of the islands' most historic sites. Start by visiting the Italian chapel. Continue west to the prehistoric village of Skara Brae. Pop into an old schoolhouse building for a picnic lunch of local Orkney produce.
Day Four: walk down to the harbor to board a ferry bound for the island of Shapinsay. Set off on a coastal walk past Balfour Castle and along the western coastline. Spend the afternoon at leisure.
Day Five: make your way back to Inverness and depart anytime.
This year's itinerary is brand-new and improved to give travelers the best possible experience, but please note there are a few things you need to know about this tour. You should bring fall or winter clothing from September through May, as it can get chilly in Scotland. It's also important to note that the accommodation provided is shared and if you'd prefer private accommodation it is available but at an additional cost.
This tour offers five days to truly discover the islands of Scotland. It is truly a gift to have the opportunity to make it out to the islands, as few tourists venture out that far. It is truly a remarkable experience you don't want to miss. That makes this tour unique and one of the best in Scotland.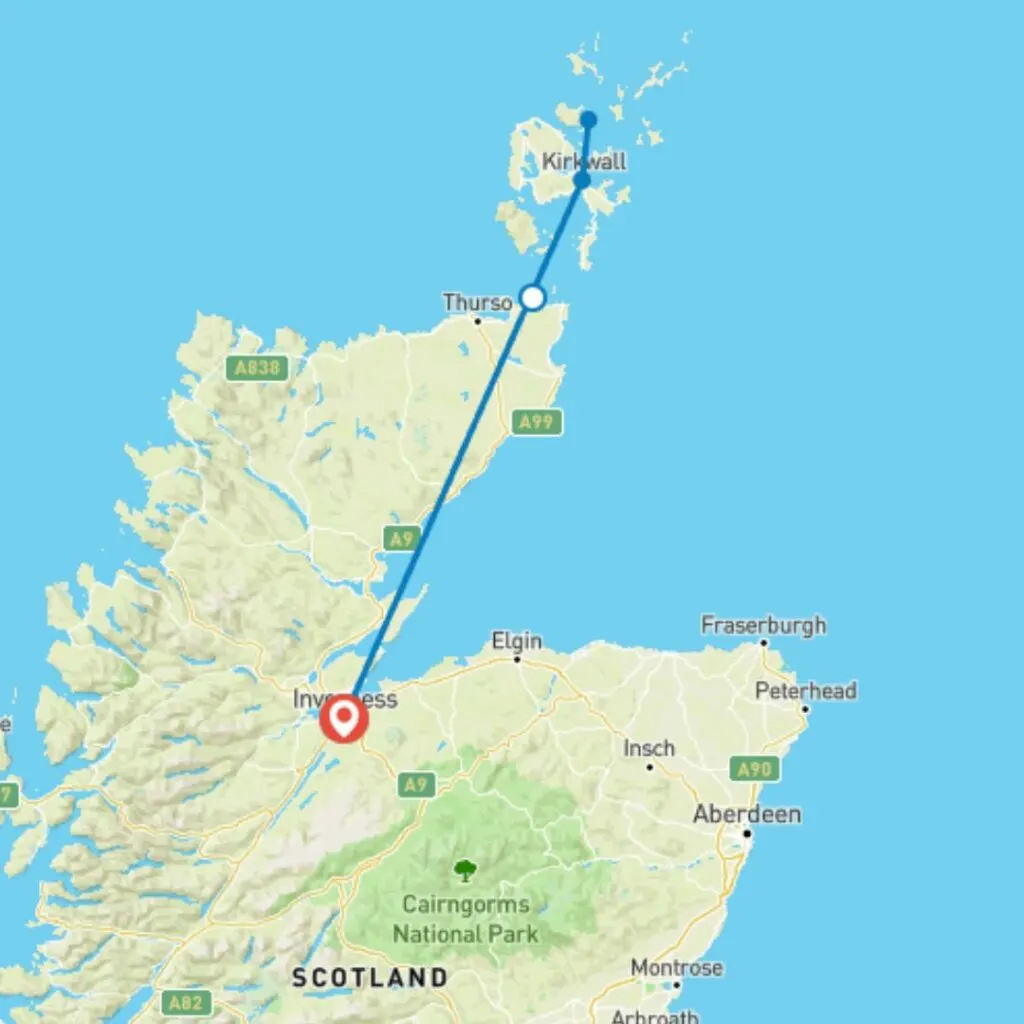 Scotland calls you in with its untamed, sea-sprayed islands and elegant, historically rich castles. At the farm-to-table restaurant of the National Piping Centre, you may learn how to play the bagpipes while having dinner. On a tour of a distillery, sample Scotch whiskey or Admire Isle of Skye's breathtaking beauty.
Visit the renowned Loch Ness via boat. Explore Skara Brae, a historic site in the Orkney Islands. Contemplate Dunrobin Castle. Meet the sheepdogs of a local family by visiting their farm. Spend some time at leisure in the Victorian city of Pitlochry.
Discover Edinburgh, a majestic city. During an interactive cooking lesson, give Scottish cuisine a contemporary spin. Learn about the friendly sheepdogs, lush, rolling Highlands, and delicious Scotch whiskey of this region.
This tour starts in Glasgow and ends in Edinburgh. With this package, you'll have 10 days to discover eleven different Scottish cities. Transportation, meals, excursions, an expert guide, and much more are included in the cost of the tour. Here is your full itinerary.
Day One: Arrive in Scotland.
Day Two: visit the National Piping Centre. After a demonstration and lesson with a renowned piper, it's your chance to give it a go! Then, join your fellow travelers for a lively welcome dinner at the Centre's farm-to-table restaurant.
Day Three: travel to the Highlands, passing by the beautiful scenery of Loch Lomond. This afternoon, stop by one of Scotland's whisky distilleries.
Day Four: Take a stunning drive along the "Road to the Isles" and over to the Isle of Skye. Visit Armadale Castle & Gardens* and the Museum of the Isles to learn about island life and the history of Skye.
Day Five: Travel through the Great Glen for a Visit to the striking ruins of Urquhart Castle before enjoying a cruise on Loch Ness.
Day Six: visit the Orkney Islands as well as Skara Brae and discover the remains of a Neolithic village.
Day Seven: visit Culloden Battlefield. You'll also stop at the majestic Dunrobin Castle with free time in the afternoon.
Day Eight: visit a family-run farm set in the heart of the Highlands. Continue to the vibrant Victorian town of Pitlochry for some time at leisure. End your day in Scotland's capital city of Edinburgh.
Day Nine: Enjoy a free day in the capital of Scotland!
Day Ten: Departure at any time.
Experience the true beauty of Scotland over ten days on this exciting tour! You'll see the top tourist sites and a unique look into life in Scotland. Oh, and don't worry, you will get to see lots of stunning castles!
Collette Tours offers this tour. Since 1918, Collette has established a name for itself as a travel agency that provides exceptional experiences, outstanding customer service, and a broad range of appeal. Benefits that elevate the guided travel experience are available when using Collette as your travel companion.
In addition to giving you better value for your money, their all-inclusive excursions guarantee that every component meets their high standards. Overall this tour operator is also considered "Gold" for its dedication to travelers. This can be said to be one of the best tours in Scotland.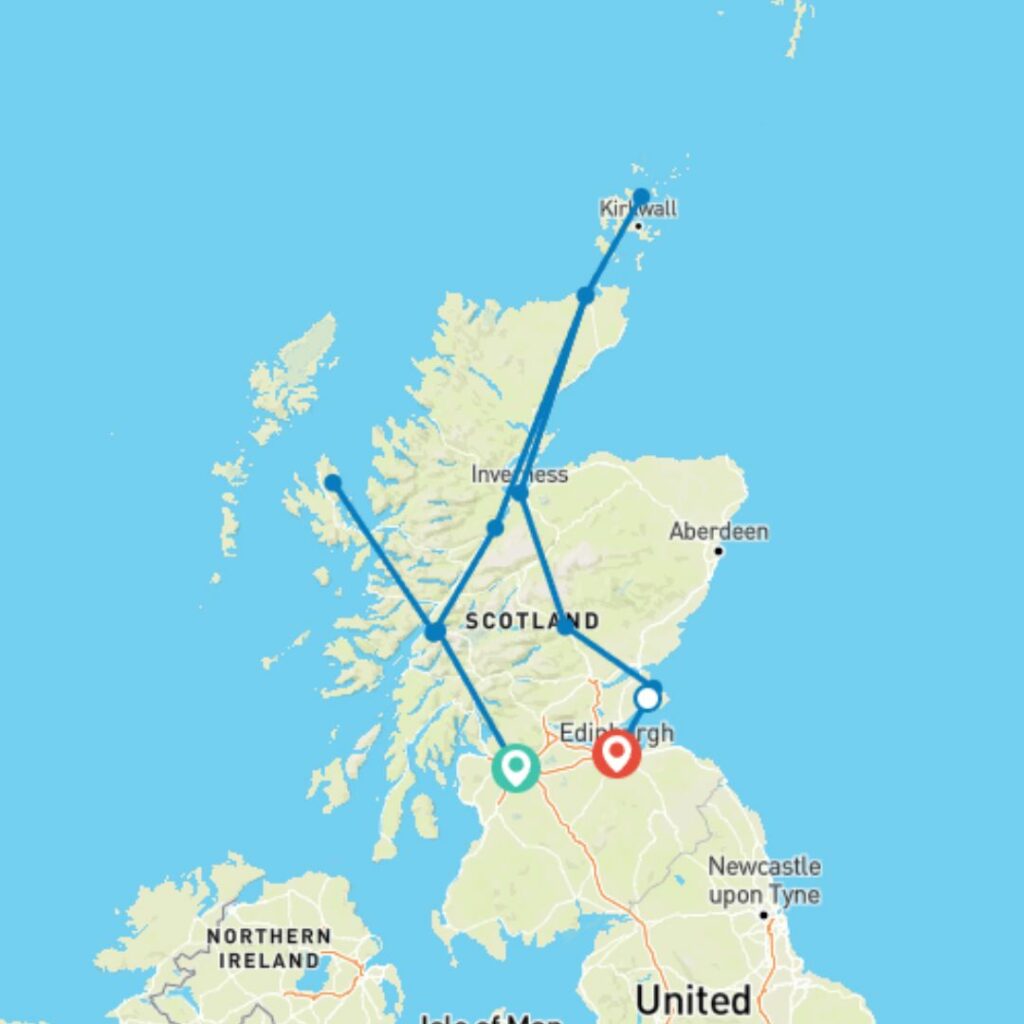 Discover the best of Scotland, from Glasgow's unique alleys to Edinburgh Castle. Enjoy the romance and history of the Scottish Highlands and consider the enigmatic depths of Loch Ness before toasting the beautiful lochs, glens, and fabled locals of Bonnie, Scotland.
Start your journey in Edinburgh and finish in Glasgow. Beginning in Edinburgh, finishing in Glasgow! This tour includes a 7-day tour itinerary that visits Edinburgh, Scotland, and 7 other locations in Scotland. This tour package also includes hotel accommodations, a knowledgeable time, meals, transportation, and more. Here is a look at your full itinerary for this tour.
Day One: Arrive at any time.
Day Two: Discover Enchanting Edinburgh
Day Three: Venture into the Scottish Highlands
Day Four: Explore Culloden, Loch Ness, and the Isle of Skye
Day Five: Journey to Thriving Glasgow
Day Six: Walk the Walls of Stirling Castle, Connect with Locals, Dive Into Culture
Day Seven: End in Glasgow.

A full week to truly discover Scotland and all of its four corners. This tour is operated by Trafalgar Tours, known for its well-put-together European itineraries!
For almost 70 years, Trafalgar has been handcrafting distinctive guided vacations. They were the first to introduce tourists to the local way of life, and they still do so today by offering carefully chosen insider experiences that bring destinations to life.
They open the way by featuring locals who share their lore, culture, and cuisine. Every year, Trafalgar introduces new travel options with more than 230 vacations in Europe, North, Central & South America, Australia, New Zealand, and Asia.
Select from 11 travel types designed to delight even the most experienced traveler. Therefore, Trafalgar offers the ideal selection of tours tailored to your preferences, whether you want to travel with your complete family or discover less-traveled locations in a small group. Overall, count this tour as one of the best in Scotland.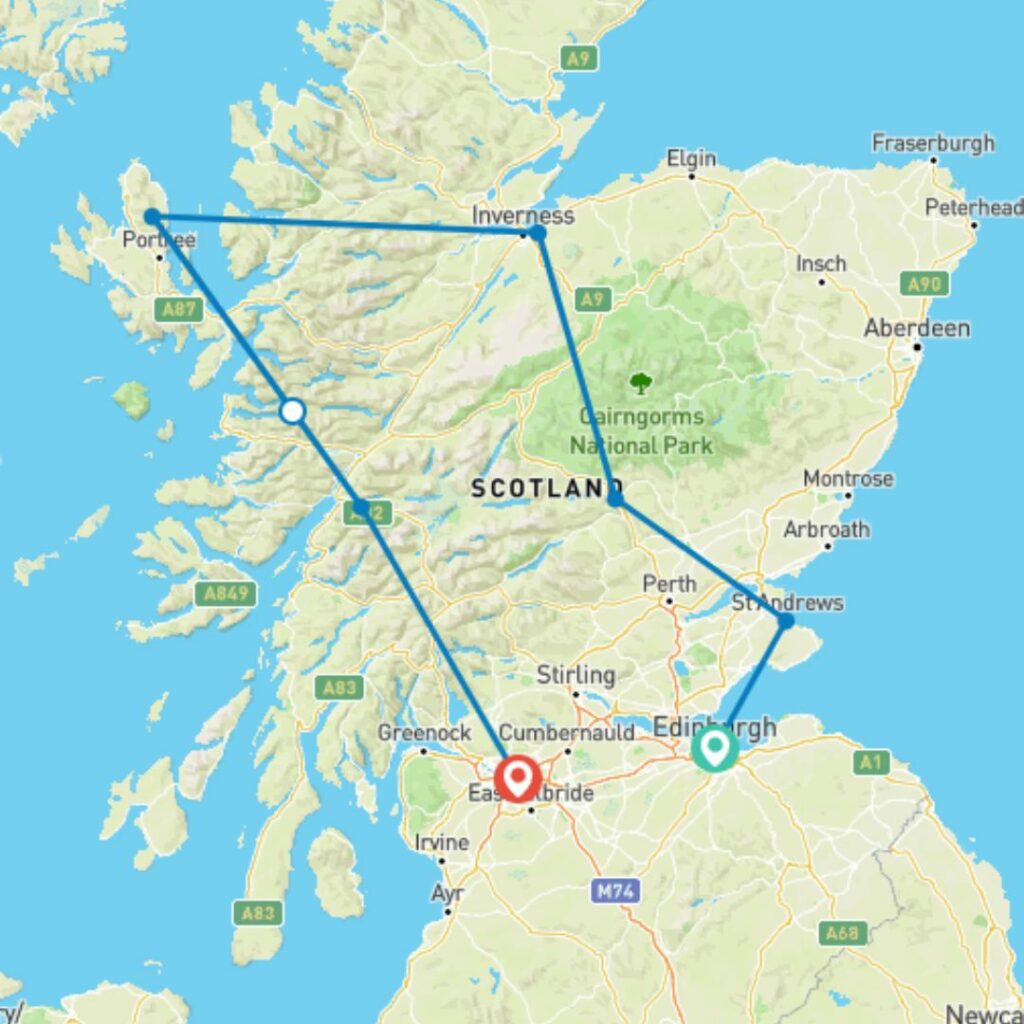 Scotland is home to a wide variety of beauties, including alluring lochs, eerie glens, and towering mountains. We'll see some of the nation's most breathtaking landscapes, intriguing tales, and enduring customs on this trip of the historic Borders and picturesque Central Belt, many of which may be discovered in less-traveled areas off the beaten path.
Are you willing to learn more about Scotland? You should take this journey. Starting and finishing in Edinburgh! You can take a 7-day travel package through Edinburgh, Scotland, and 5 other Scottish locations with the In-depth Cultural Tour Treasures of Scotland. Treasures of Scotland offers lodging, a knowledgeable guide, meals, transportation, and more. Here is your full itinerary for this tour.
Day One: Meet in Bonnie, Scotland's picturesque capital.
Day Two: board the mini-coach and make your way to Doune. Travel through the spellbinding Sma' Glen en route to Perthshire.
Day Three: set off to explore the vastness of the highlands with a kilted safari ranger with a visit to the Red Deer Centre
Day Four: Enjoy a whisky-tasting session to look forward to at the postcard-perfect Glengoyne Distillery. End the day along the western shore of Loch Lomond.
Day Five: take a day trip through the magnificent Glencoe Valley. Visit Glencoe Visitor Centre before returning to Luss.
Day Six: round off your visit to Loch Lomond with a scenic loch cruise. Make a stop in New Lanark to discover the city.
Day Seven: you will make a couple of historical stops before the tour ends then your tour will end.
Explore and get to know the true Scotland on this one-week tour. Experience the true Scottish culture and the beauty of Scotland's nature on this tour. This tour offers a busy itinerary perfect for those looking to take the ultimate adventure. Your tour continues even on your departure day!
Blue-Roads Touring offers this tour. Imagine a deeper-dived vacation that includes being taken off the beaten path to view each location through the eyes of the residents who call it home rather than just passing through famous landmarks and significant cities.
Blue-Roads has spent more than 30 years designing small group trips that expose you to real encounters and sights you'll never forget, all while offering the convenience, security, and knowledge that come with a luxury mini-coach tour. This tour has an overall rating of 4,4 out of five stars and is considered one of the best tours of Scotland.
In conclusion, Scotland is home to a fantastic selection of excursions highlighting the nation's stunning natural surroundings, extensive history, and dynamic culture. These top six tours in Scotland offer remarkable encounters and a thorough immersion into this incredible nation.

These itineraries provide something for every tourist, from the enchanting Scottish Highlands to the historic beauty of Edinburgh and the legendary attraction of Loch Ness. These tours are a terrific option for experiencing Scotland because of their expertly designed itineraries, expert guides, and stress-free approach. You are invited to begin a captivating journey of magnificent Scotland. Your Scottish experience is waiting for you!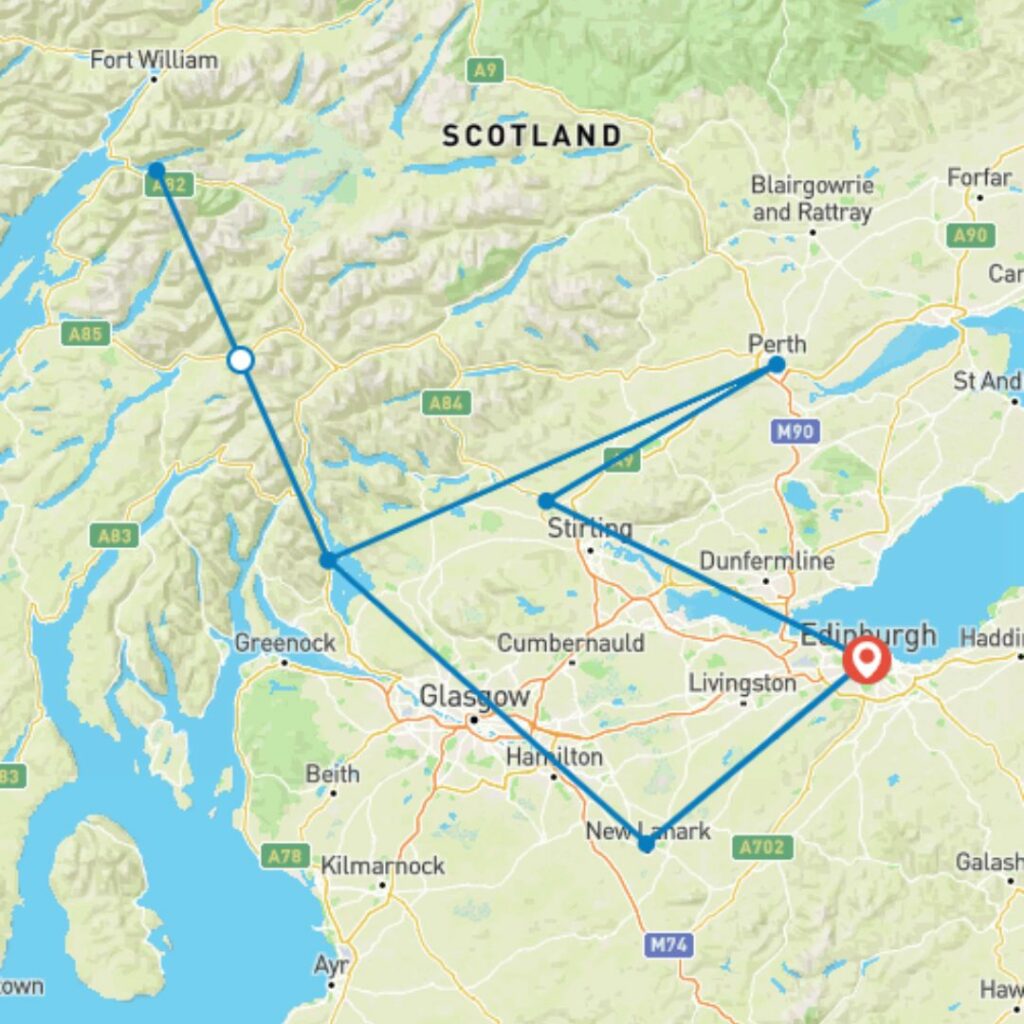 If none of these tours work for you in Scotland, please do not worry. There is a wide variety of tour options in the country, and we are confident that there will be something that fits your needs and interests.
Take a look at all the group tours in Scotland now, which you can sort by private or group, maximum sizing, budget, dates, and much (much more). The team at TourRadar is also always more than happy to answer any questions, provide further information or assist in any way in finding the perfect tour for you.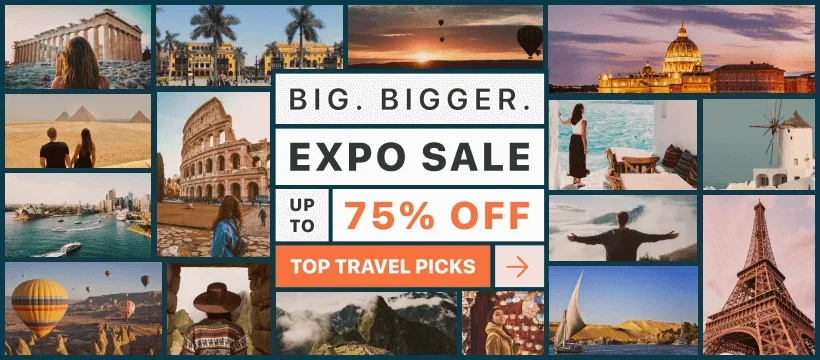 Staying Connected While Travelling
In today's increasingly connected world, staying online while traveling has become essential for a seamless experience. That's where eSIMs come into play, revolutionizing the way we access mobile networks during our global adventures. Say goodbye to hunting down local SIM cards at the airport; eSIMs provide instant activation the moment you land, sparing you the fortune usually spent on international roaming and allowing you to genuinely travel like a local (without getting hopelessly lost!).
With eSIMs, tasks like restaurant recommendations and reservations, up-to-the-minute public transport instructions, checking opening hours, and accessing further information become a breeze. And, of course, sharing your journey on social media is easier than ever. To stay connected wherever you roam, consider using either Airalo or Holafly. Airalo boasts the most extensive range of destinations worldwide, offering smaller data bundles tailored to your needs, while Holafly provides unlimited data packages and fantastic EU data deals.
So why wait? Embrace the future of travel connectivity with eSIMs and make your next journey effortlessly smooth.
Further Things To Consider Before Any Adventure
Now you're all set and prepared to explore our big wide world, why not sort out everything else out all in one go? If necessary for your travel plans make sure you have brought proper travel insurance, protected your privacy by getting a secure VPN, compared all the top hotel booking sites to find just what you're after, reserved an unbeatable rental car price and - of course - booked the best flight deals!
Or maybe just forget it all and go for a last-minute cruise or effortless tour instead?
Many budget travelers (including me) indulge in worldwide airport lounge access, so we can experience luxury while still slumming it in economy. Naturally, we would never leave home without a more general travel guide since we couldn't possibly cover everything here!
Just add an adventurous attitude and plenty of smiles - they go a long way - and that about covers it all! Now go out, find your own path and don't forget to share your best inspiration stories with me on Facebook, Twitter, and Instagram...I'd love to hear from you!