Popayan, Colombia, enchants with its charming blend of natural beauty and cultural heritage.
Selecting the right accommodations is crucial to fully experiencing this Colombian jewel, and the best hotels in Popayan don't just offer a place to rest—they provide immersive experiences that enhance every moment of your stay.
The Hotel Dann Monasterio stands as a testament to Popayan's rich history. Occupying a meticulously renovated 16th-century Franciscan convent, it encapsulates a bygone era of elegance and sophistication. Guests wander through lavish Spanish galleries and an ornate central courtyard, each corner whispering tales of the past.
Modern amenities like an enticing outdoor swimming pool and state-of-the-art gym blend seamlessly with historical elements, creating a unique harmony. From this coveted location in Popayan's heart, you can venture out, exploring the city's vibrant pulse and cultural treasures.
Popayan, a city steeped in history and charm, offers a myriad of experiences waiting to be discovered. To make the most of your time here, be sure to check out the top ten things to do in Popayan, ranging from exploring its colonial architecture to savoring its local culinary delights.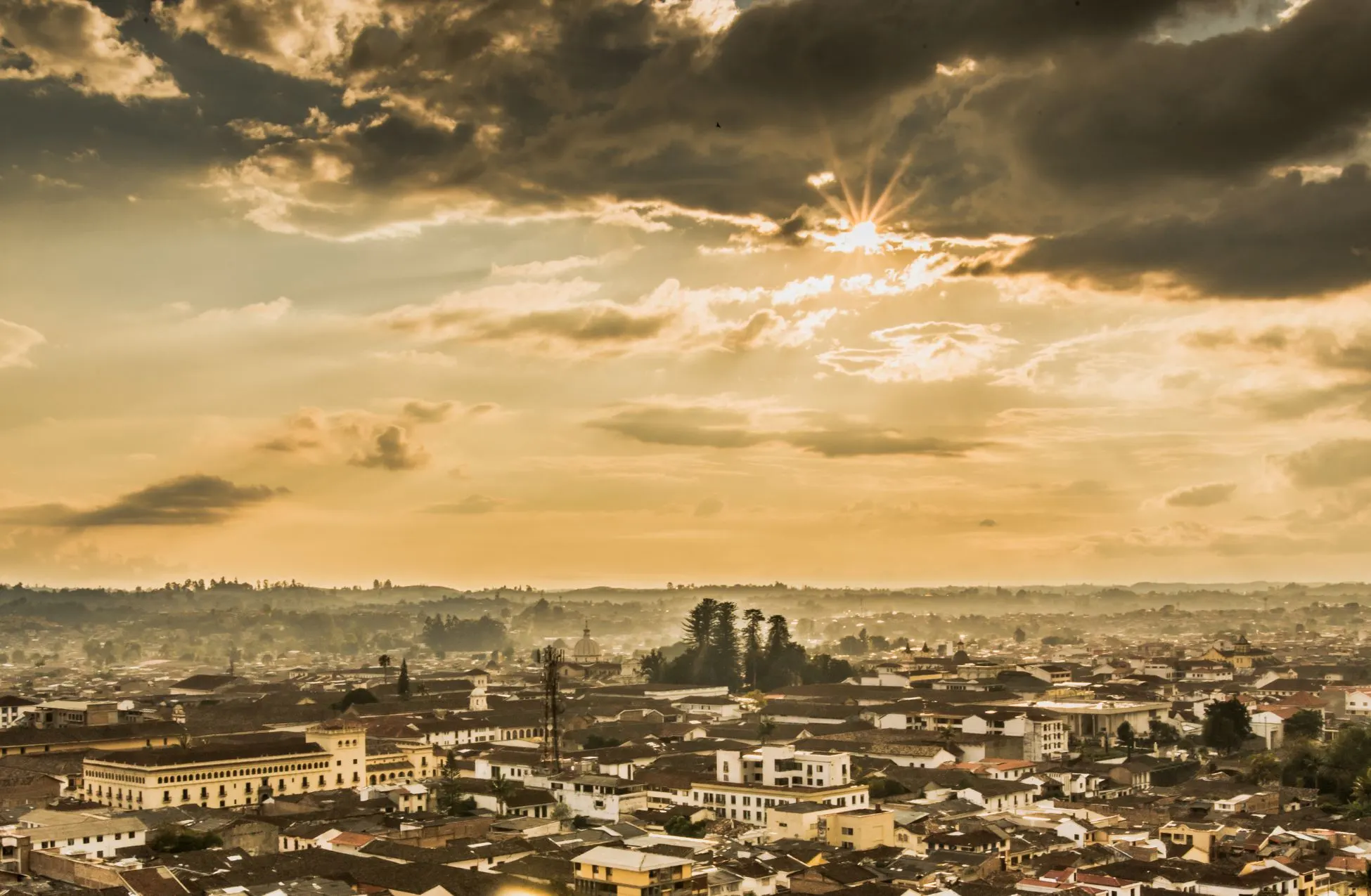 The Hotel Popayan Plaza offers a classy sanctuary for travelers seeking style and comfort. Each room showcases meticulous attention to detail and comes well-appointed, promising a tranquil retreat after a day of exploration.
As it stands in an ideal location, the Plaza becomes a gateway to Popayan's rich tapestry of culture and history—a perfect choice for an immersive Colombian experience.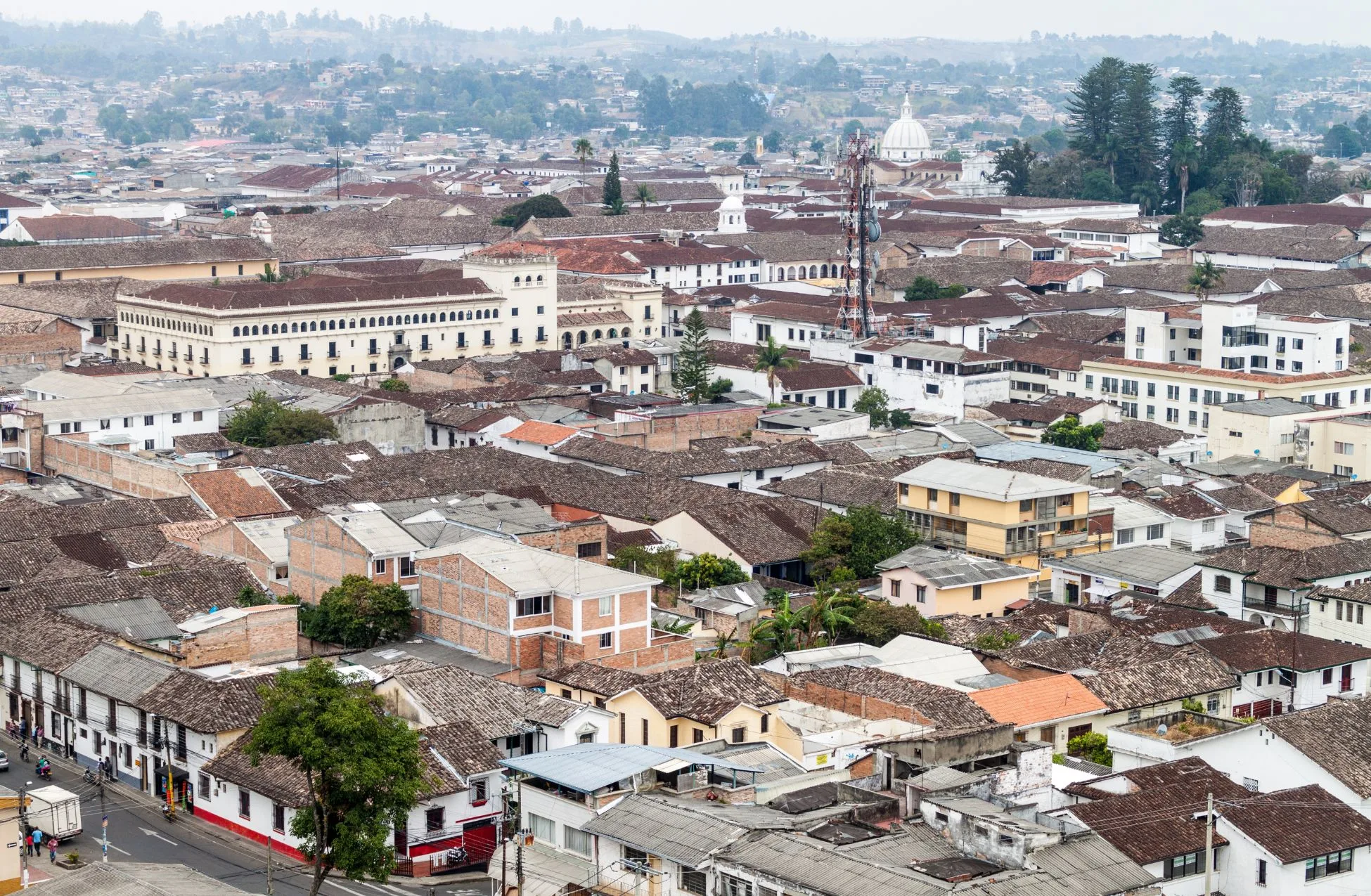 At the Gran Hotel Coral, comfort and style come together in an alluring dance. Here, rooms radiate warmth and contemporary elegance, creating a tranquil environment for relaxation. Exceptional service is at the heart of the Gran Hotel Coral, with friendly staff going the extra mile to ensure your stay becomes an unforgettable chapter in your travel journey.
Ideally located, it provides easy access to Popayan's landmarks, dining delights, and picturesque avenues.
Choosing to journey to Popayan is to opt for an enchanting adventure. The best hotels here envelop you in luxury, promising more than just a stay. They become a gateway to discover the city's heart, serving as a launchpad for exploration and a tranquil retreat after a day of adventure.
Whether you seek comfort, history, or an immersive experience, Popayan's best hotels are ready to elevate your journey.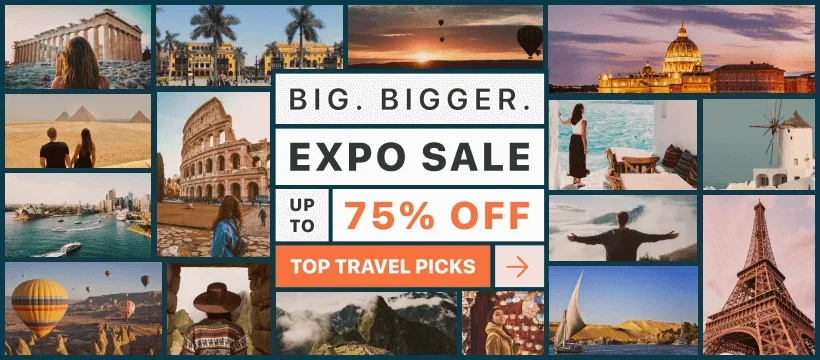 Luxury Hotels In Popayan
Popayan, Colombia, a city steeped in history and culture, offers several luxurious hotels for discerning travelers seeking comfort, style, and excellent service. In this section, we will explore three of the premier luxury hotels in the city, detailing their locations, amenities, design, and unique selling points.
The Hotel Dann Monasterio is a gem nestled in the heart of Popayan. This delightful property, once a renovated Franciscan convent dating back to 1570, now welcomes guests with charming Spanish galleries and a central courtyard adorned with a soothing water fountain.
Positioned conveniently near the main attractions of the city, guests can experience the historical charm of Popayan just steps away from this elegant hotel. The establishment boasts an outdoor swimming pool, gym facilities, and on-site restaurant, ensuring a memorable and refined stay for its visitors.
Along with its exquisite design and sumptuous ambiance, the hotel offers free Wi-Fi throughout the property, LCD cable TVs in each room to enjoy binge-watching movies set in Colombia for inspiration, and impeccable service around the clock with a 24-hour front desk. The nightly price for a splendid stay at the Hotel Dann Monasterio is worth every peso, providing an unforgettable experience.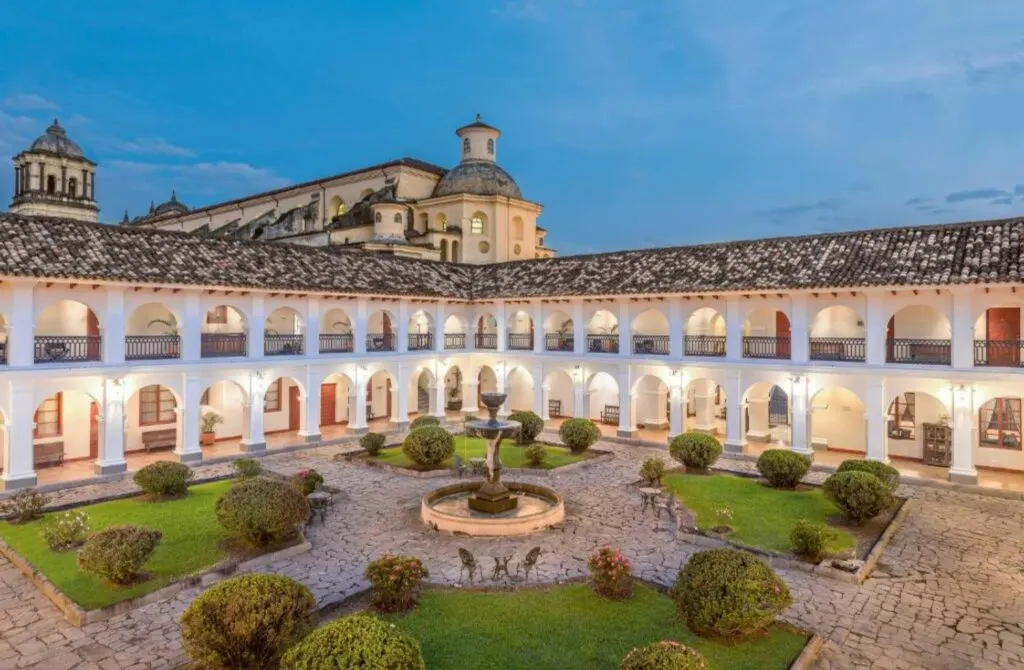 Next on our luxury hotel tour is the Villa Blanca Hotel, a picturesque establishment located right next to the famous "Puente del Humilladero." The prime location of this hotel ensures that guests are just a stone's throw away from the main attractions and beautiful sites of Popayan.
The Villa Blanca Hotel provides a 24-hour front desk, a shared lounge, and a shuttle service for the convenience of its guests. With free Wi-Fi available throughout the hotel, visitors can remain connected and share their Colombian experiences with friends and family.
This upscale hotel embodies elegance, offering a serene garden, a terrace to unwind and soak in the picturesque surroundings, and a stylish bar that invites visitors to relax and savor a fine cocktail. Guests of Villa Blanca Hotel will also appreciate the convenience of free parking during their stay.
Nestled on a quiet street in Popayan lies another luxurious option for travelers: the enchanting Hotel Boutique Anandá. This hotel provides a warm and welcoming atmosphere combined with the utmost elegance. Not only is the hotel's location perfect for exploring the city, but it also offers a tour desk to help guests navigate their sightseeing adventures in Popayan.
As visitors enter the hotel, they are met with beautifully decorated rooms equipped with LCD cable televisions, free Wi-Fi for connectivity, and tastefully selected furniture that exudes comfort. The inviting outdoor swimming pool is the ideal place for guests to bask in the Colombian sun and enjoy a leisurely swim.
Moreover, the delicious cuisine served at the hotel's on-site restaurant will surely captivate anyone's taste buds.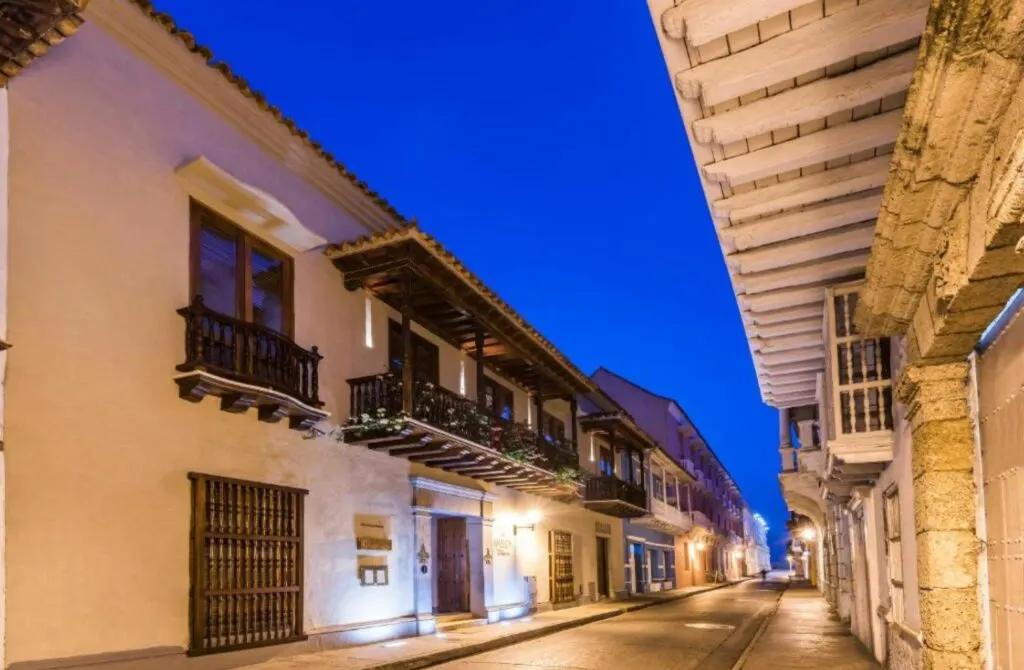 In conclusion, Popayan, Colombia offers a multitude of luxury hotel options for travelers eager to indulge in the rich culture, history, and beauty of this enthralling city. The Hotel Dann Monasterio, Villa Blanca Hotel, and Hotel Boutique Anandá each provide a distinct charm and a multitude of amenities to make any stay in Popayan an experience to be cherished forever.
Mid-Range Hotels In Popayan
Hotel La Plazuela offers a delightful stay immersed in the vibrant culture of Popayán. Located in the historic town center, this 3-star hotel boasts an exemplary combination of modern amenities and classic design elements reminiscent of the region's rich architectural past.
Guests can comfortably explore the surrounding attractions, quaint streets, and traditional restaurants nearby while enjoying a peaceful night's sleep in the elegantly designed rooms. Not to mention, the hotel's attentive staff contribute to a delightful experience in this charming Colombian city.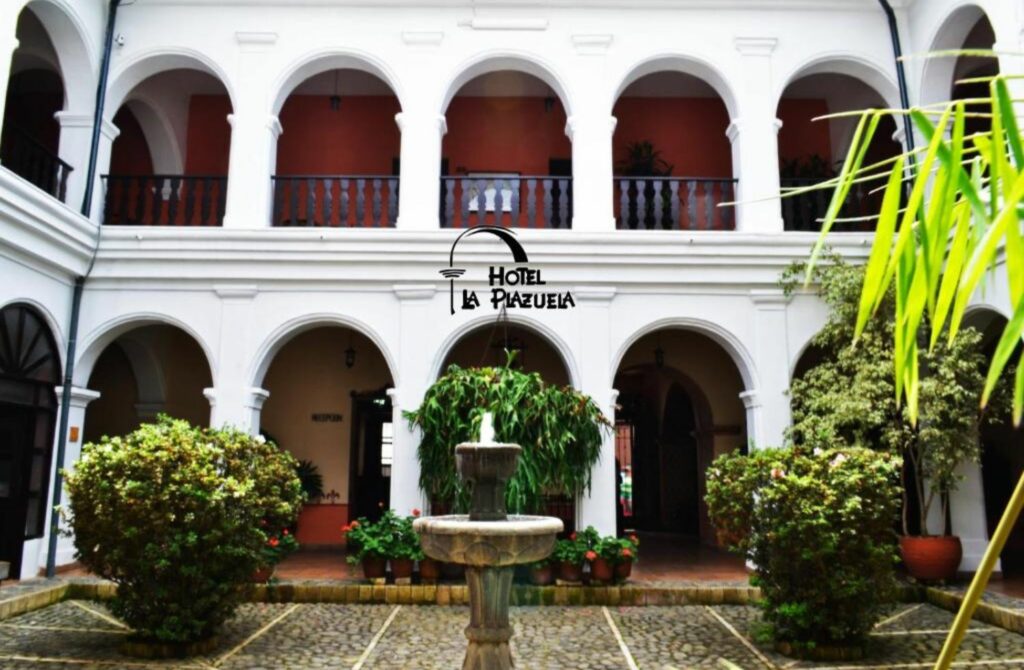 Another excellent lodging option is the Hotel Boutique Confort Suites which brings luxury and indulgence within the mid-range budget. This stunning hotel is situated close to several tourist attractions, allowing guests to immerse themselves in the beautiful culture of Popayán.
With its top-notch facilities and attention to detail, Hotel Boutique Confort Suites provides an extraordinary blend of cozy ambiance and sophisticated allure. The hotel expertly showcases the fusion of Popayán's cultural heritage and modern-day sophistication in its design and décor.
Hotel San Martin Popayan is an outstanding mid-range choice for travelers seeking a relaxing and delightful stay in Popayán. Committed to their guests, the hotel provides exceptional service, clean and thoughtfully furnished rooms, and an inviting atmosphere that captures the essence of Popayan's captivating allure.
The hotel closely adheres to taxes and regulations and has partnered with local businesses to enhance guests' cultural experiences. With fluctuating prices per night depending on the season, Hotel San Martin Popayan remains accessible all year round and is an attractive option for exploring the dynamic city.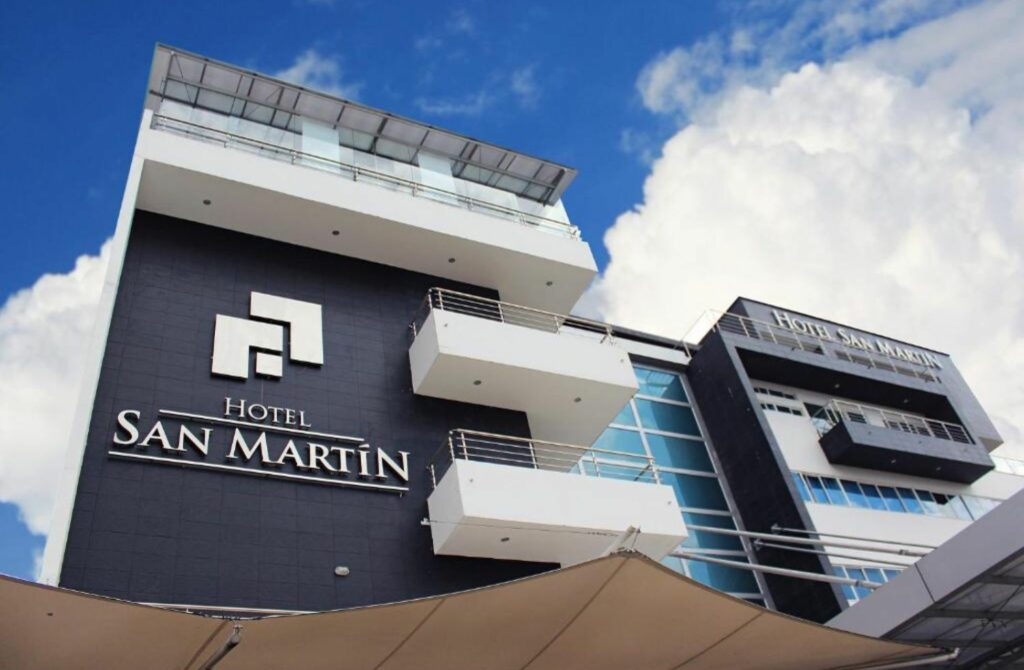 A stay at one of these mid-range hotels in the captivating city of Popayán will awaken your senses to the rich culture and beautiful surroundings of Colombia. Each hotel offers an opportunity to explore the city's unique characteristics while providing comfort and luxury at an affordable price.
Book your stay at one of these delightful hotels and experience the magic of Popayán for an unforgettable adventure.
Boutique Hotels In Popayan
Nestled in the charming city of Popayan, Colombia, we find an array of exquisite boutique hotels that offer a delightful blend of luxury, comfort, and culture. Here, we present you three boutique accommodations, each of which offers a unique experience, reflecting the diverse cultural heritage and natural beauty of this enthralling city.
A majestic colonial-style mansion that sits in the heart of Popayan, the Hotel Camino Real is a splendid choice for those who seek to immerse themselves in the rich history and cultural vibrancy of this city. As you step into this beautifully restored property, you are instantly embraced by a blend of classic architecture with stylish décor and modern amenities.
The hotel features a central courtyard with a mesmerizing fountain, providing a serene space to unwind after a day of exploring local wonders. Taste the flavors of Colombia at the on-site restaurant, venture out to nearby good restaurants, or stroll through the vibrant streets lined with local vendors and coffee shops.
Make sure to indulge in a rejuvenating experience at the nearby hotsprings or rummage through the treasures at the traditional indigenous market.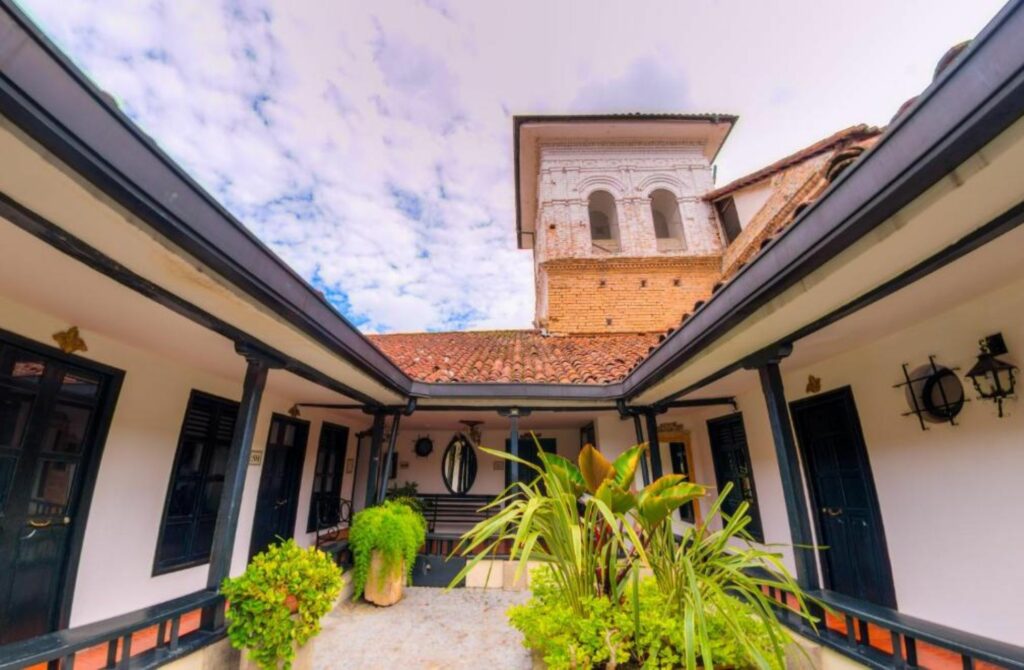 Situated just a stone's throw from Popayan's bustling city center, Hotel Santa Maria is an ideal retreat for both leisure and business travelers. This endearing boutique hotel offers an astonishing blend of modern elegance with a warm, friendly atmosphere that makes guests feel right at home.
The hotel boasts a shared lounge, perfect for socializing with fellow travelers and sharing stories of your Colombian adventures. You'll discover a plethora of good restaurants, local vendors, and coffee shops just around the corner, granting you ample opportunity to explore and savor the flavors of Popayan.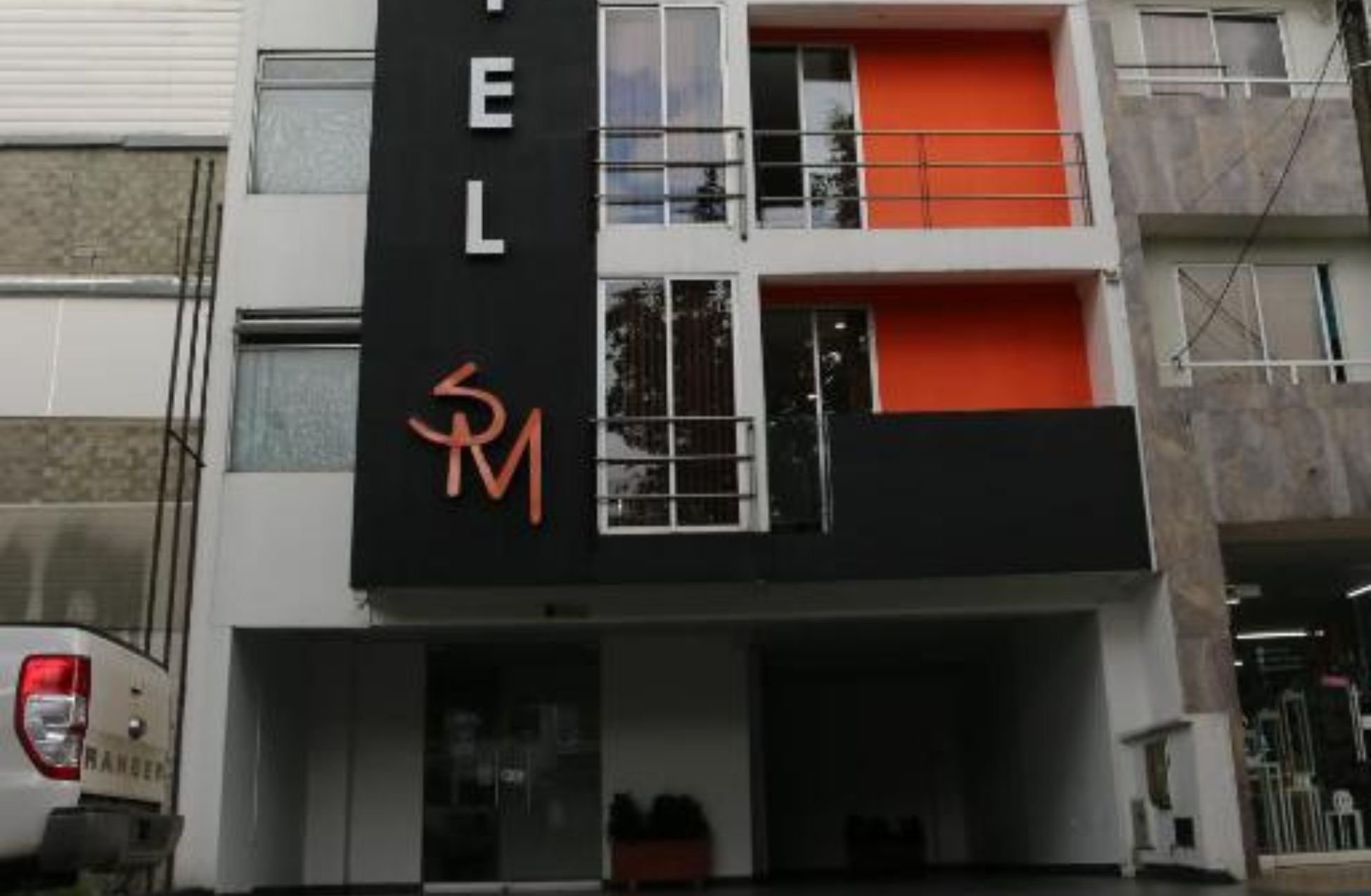 A true haven for art aficionados and those with an appreciation for elegance, Perugino's Hotel Galeria is a marvelous boutique hotel with a unique twist. This chic accommodation showcases an impressive collection of art, adorning its walls with captivating pieces that pay tribute to the vibrant local culture and international artistic expressions.
The hotel's stylish décor and refined ambience, coupled with an in-house artisan pizzeria, create a sophisticated and memorable stay for guests.
Situated within easy reach of the city's bustling heart, this boutique hotel allows you to explore the many treasures Popayan has to offer, including the lively traditional indigenous market, charming coffee shops, and a range of good restaurants.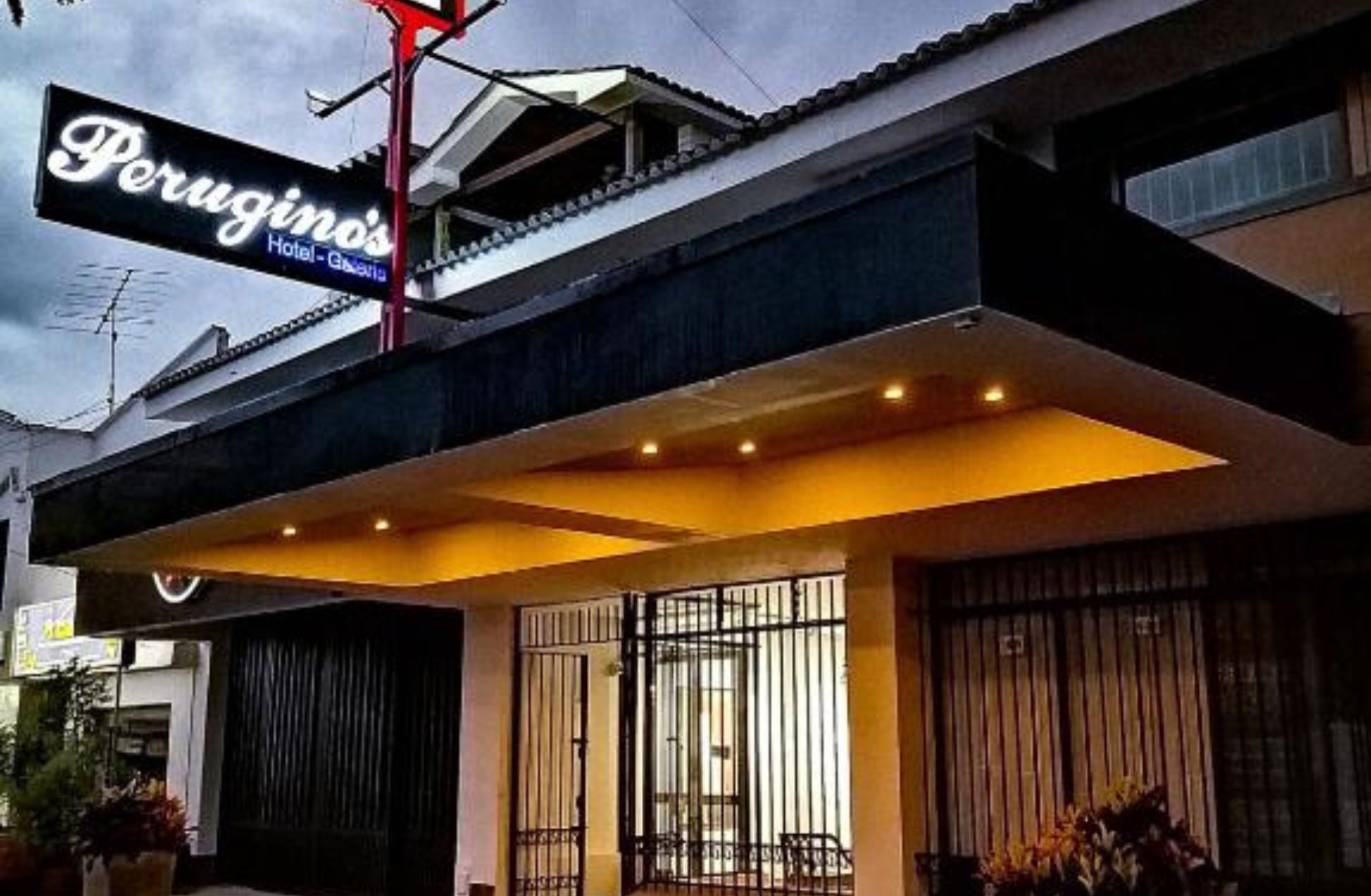 Each of these boutique hotels in Popayan offers exceptional experiences that cater to diverse tastes, preferences, and budgets. Their distinctive charm, combined with their top-reviewed status and fantastic locations, make them irresistible to travelers seeking an authentic and enchanting stay in this delightful Colombian city.
Budget Hotels In Popayan
Nestled in the culturally vibrant city of Popayan, Colombia, South America, travelers are sure to find an array of budget-friendly accommodations without compromising on quality. While Popayan is an enticing destination throughout the year, low season in December is known for offering splendid deals that cater to the budget-conscious wanderer.
Among these splendid spots, a few stand out as noteworthy experiences that must not be missed.
Plan your visit to this country and immerse yourself in the country's vibrant music festivals in Colombia, experiencing its rich musical heritage and lively celebrations.
The Casa Loma Hotel Boutique & Terraza Gastro captures the city's essence with its smartly designed spaces and exceptional customer service. Located near Parque Caldas, this delightful gem is perfect for those seeking a home away from home in the heart of Popayan.
With its tasteful decor and cozy ambiance, the hotel exudes the perfect blend of traditional sophistication and contemporary chic. Its strategic location allows easy access to nearby attractions while providing the top-notch amenities expected by a discerning traveler.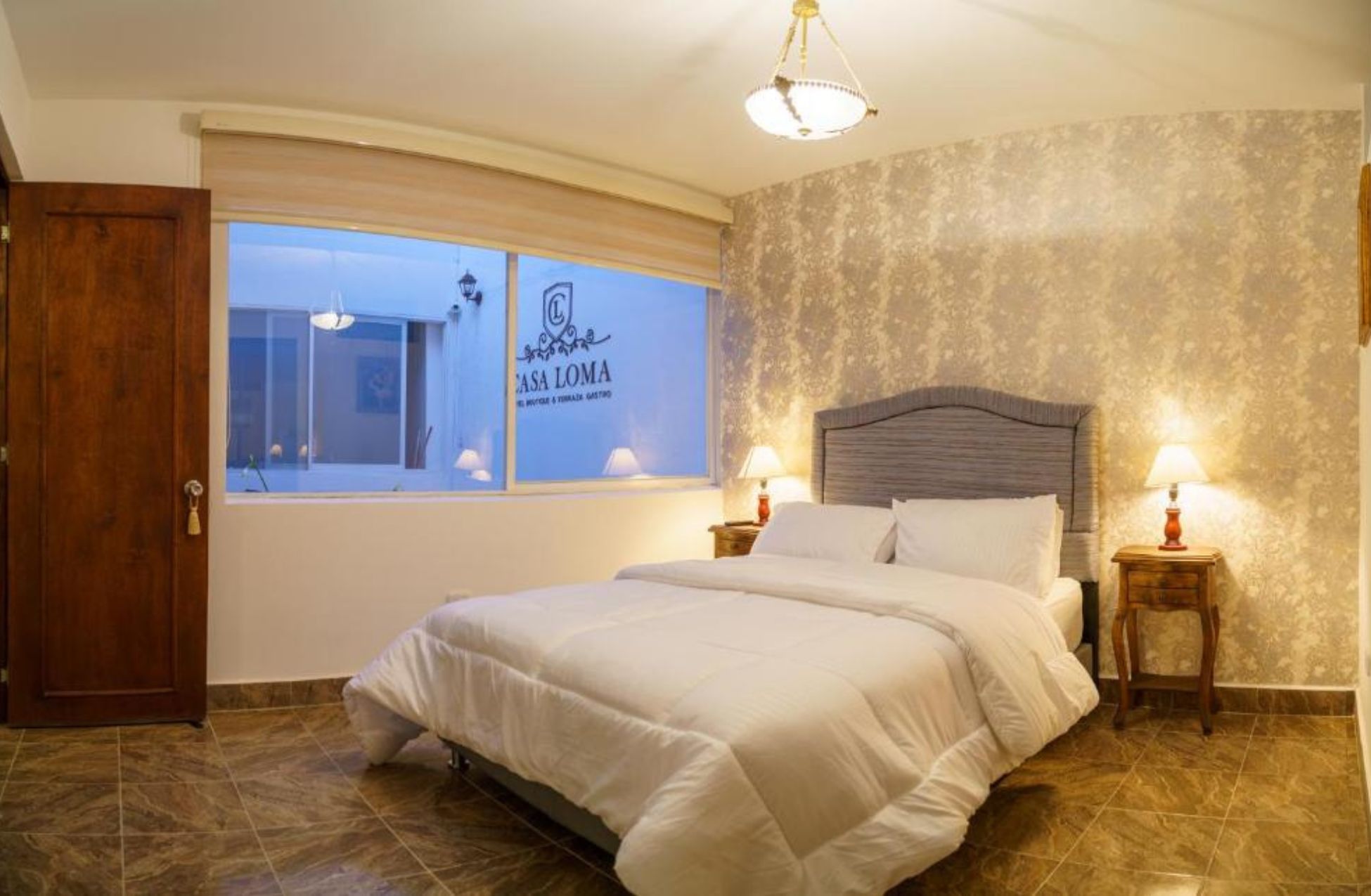 Hotel San Jeronimo is another affordable option with a unique touch. Situated at a stone's throw away from popular tourist destinations, visitors will immerse themselves in Popayan's history while enjoying modern comforts. The hotel's inviting atmosphere is complemented by a warm and attentive staff, ensuring a restful stay.
Designed to offer the ultimate lodging experience for those on a budget, Hotel San Jeronimo never fails to impress with its local charm and global sensibilities.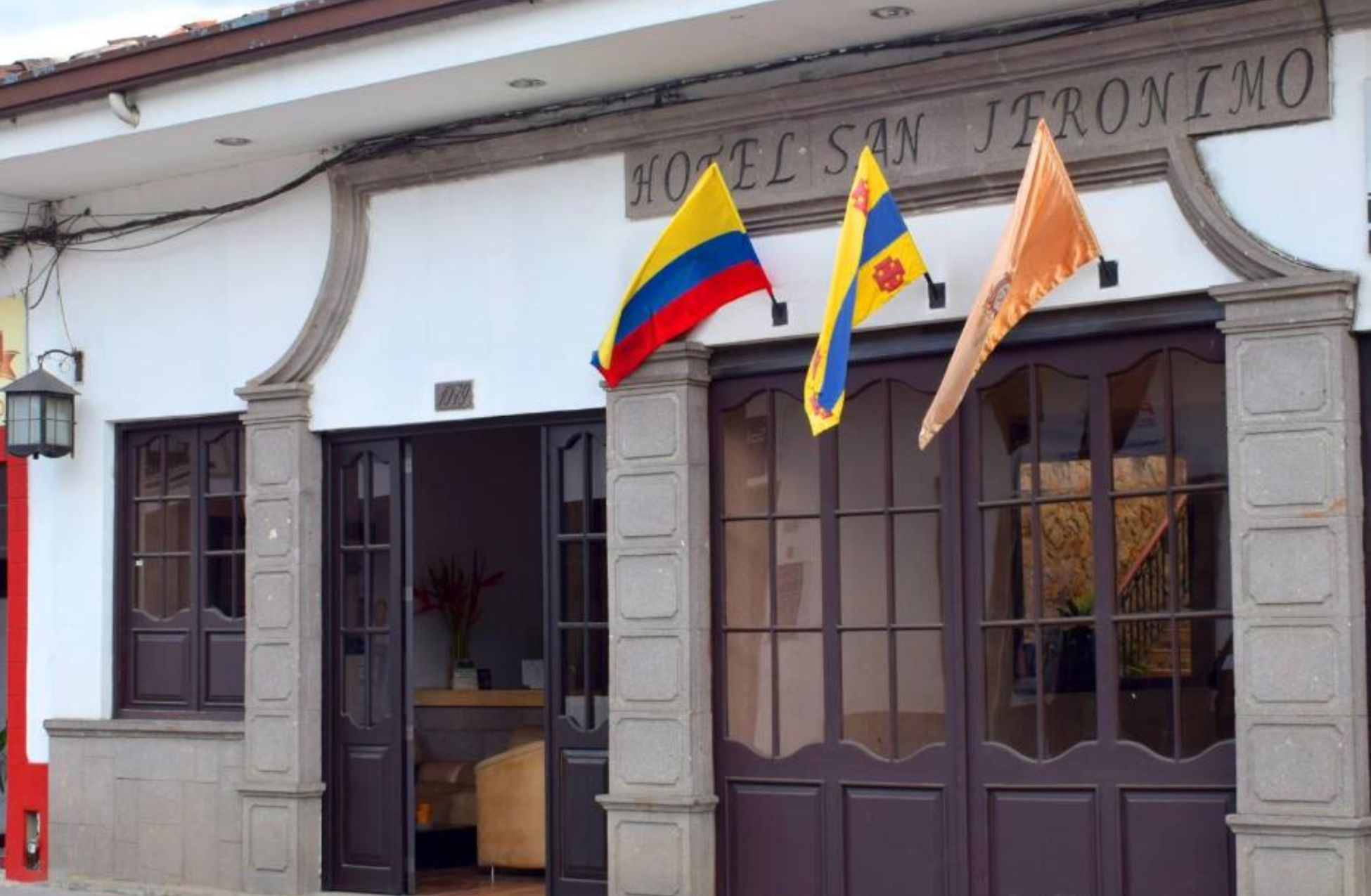 In conclusion, Popayan, Colombia, offers a vast array of budget-friendly hotels and hostels that will cater to the most discerning traveler. From cozy and charming boutique accommodations to social and lively hostels, there is something for every taste and budget. With the perfect blend of affordability, location, and amenities, Popayan is undoubtedly a destination where unforgettable memories will be made.
Hotels With A View In Popayan
Nestled within the enchanting landscape of Popayan, Colombia, a few distinguished hotels offer breathtaking views along with impeccable service and unparalleled amenities. These establishments delight visitors with their stunning designs and prime locations, ensuring a remarkable experience while visiting this charming city.
Picture the view from your hotel room as the sun sets over a charming colonial city, bathing the ancient churches and time-honored streets in the brilliance of a soft golden light. At Hotel Valkyrie, you'll find this dreamlike vision at every turn.
This boutique hotel sets the stage for memories that will last a lifetime with its luxurious design and central location, ensuring that guests are never far from the city's breathtaking offerings.
Each room at Hotel Valkyrie is tastefully furnished with a delightful blend of classic and contemporary touches. Relish peaceful mornings with a delicious breakfast, and slip into a gratifying state of relaxation as you gaze upon the unforgettable vistas from your private balcony.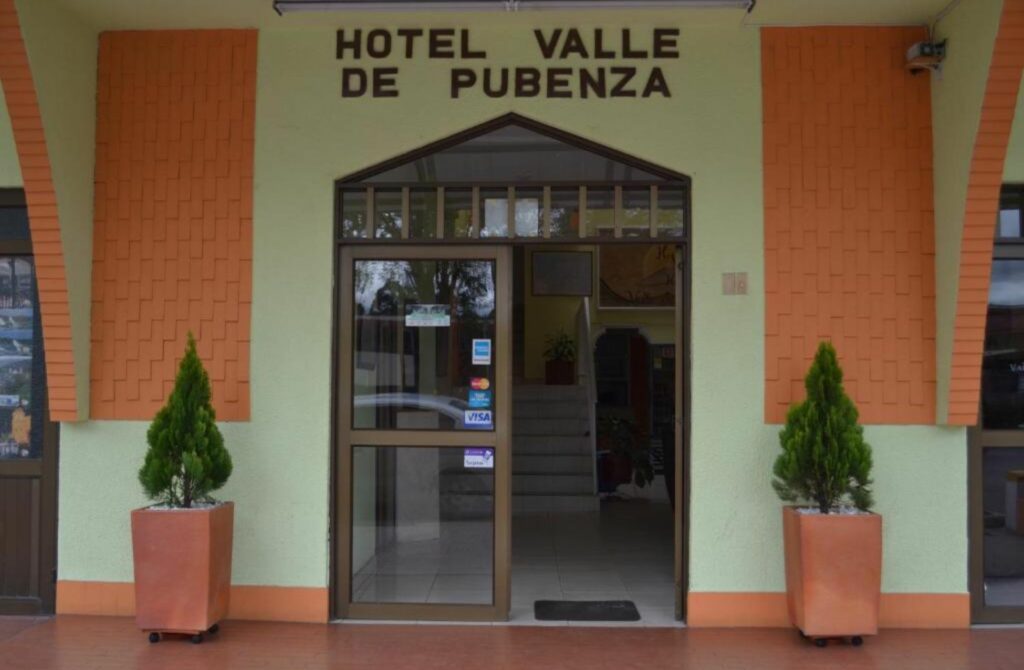 ParkLife Hostel Popayan, nestled amidst the captivating city landscape, offers a truly unique vantage point for discerning guests seeking humble yet comfortable lodgings. This delightful hostel, known for its welcoming atmosphere and friendly staff, presents an affordable alternative without sacrificing quality or charm.
Enjoy superb views from the rooftop terrace, where you can unwind as daylight fades and the city's dramatic nighttime illumination comes to life. Warm smiles greet you at the ParkLife's common area, inviting you to share unforgettable moments with fellow globe-trotters and locals alike.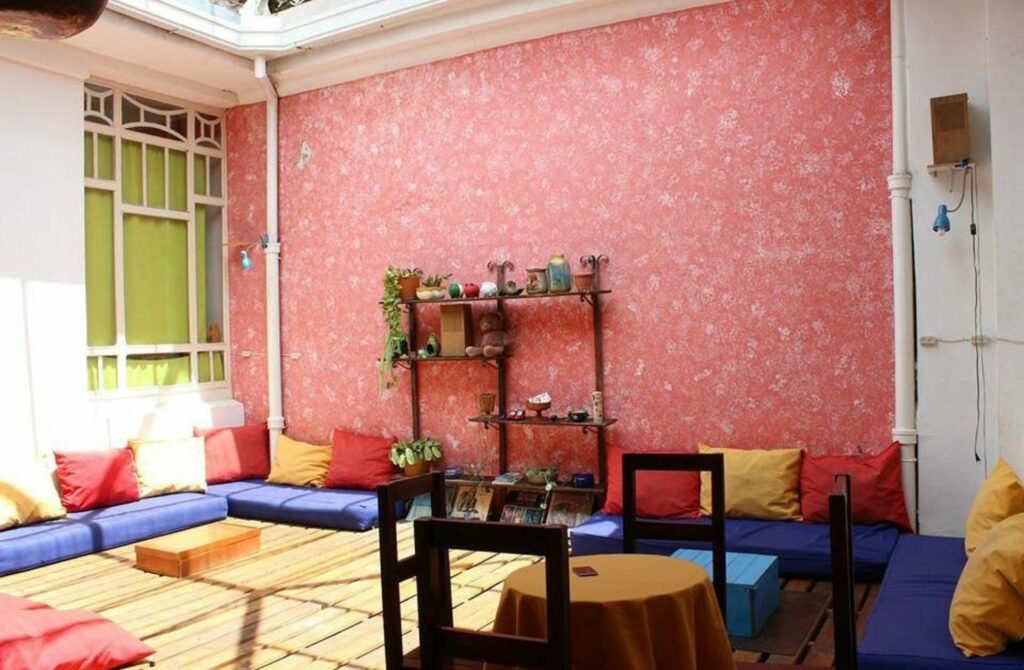 As you discover the magic of Popayan, bear in mind that these hotels await your arrival, with their cozy ambiance, outstanding amenities, and awe-inspiring panoramas. Delight in the unforgettable experiences they offer, immersing yourself in the rich culture of this enchanting Colombian gem.