There is no denying that the country of Colombia is one of South America's crown jewels. And that's saying a lot, for the continent bears some of the most beautiful places in the world. This goes a long way to explaining why so many gorgeous moves set in Colombia have been created…
A place extremely rich in culture, Colombia features some of the most exciting attractions one can visit as a tourist. To put it succinctly: the country has something for everyone.
If you like to sightsee and explore, Bogotá, the country's capital, will offer you many wonderful places to explore. From its museums and gardens to the awestriking Monserrate mountain right next to the city. Fans of music are bound to be enchanted by the rhythms and sounds of Cali, a city filled with music and celebrations. Not to mention the infectious coastal colorful Caribbean vibes of Cartagena…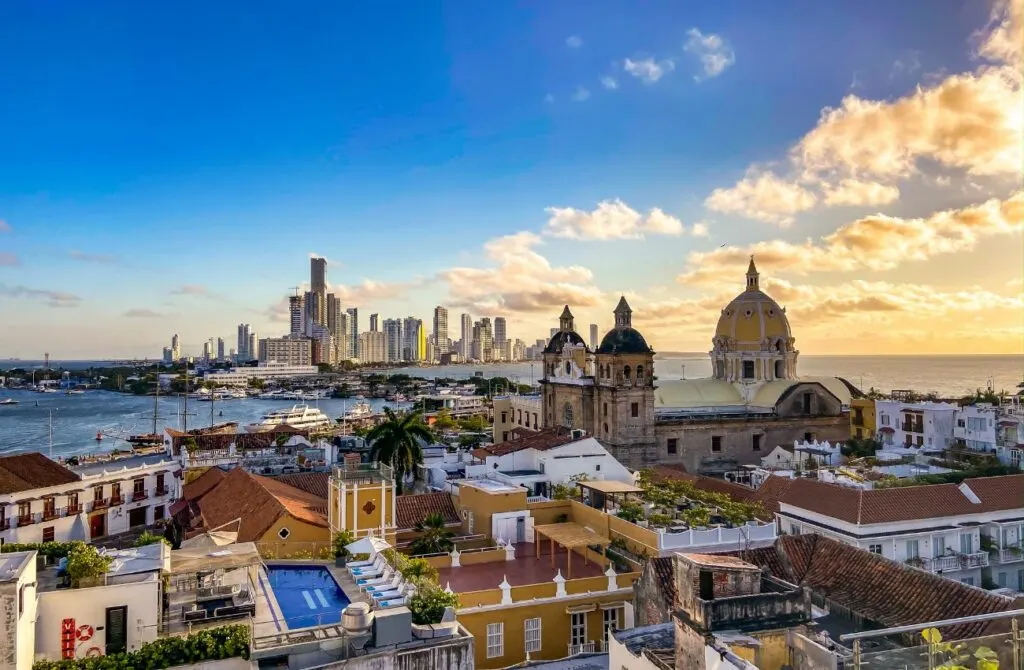 If you like to dance, be ready to learn salsa and merengue. Of course, coffee aficionados should not miss the chance to visit Medellín and its many coffee farms. In that city, you'll be able to drink the best brews in the whole world. And once you decide you want to move here, this is how to fill in the Colombia Check-Mig form.
As said, Colombia has a little something for each person visiting. To show that, we have assembled this list of the movies that will bring the country to your home.
These films set in Copenhagen have narratives that rely on their settings as much as their main protagonists, and as a result, spectators get a glimpse of this iconic city through the director's eyes. To honor the concept of cinematic travel, we have also assembled lists of our favorite films shot in some of our all-time favorite travel destinations: Latin / South America (in general), but more specifically Brazil, Argentina, Cuba and Mexico. And of course, Colombia…
Wondering where to watch? It depends on where you live in the world and which streaming services you have. We link to the streaming service we watch on in each case - be it Netflix, Amazon Prime, Apple TV+, or elsewhere.
You can get one month free of Amazon Prime (or a 6-month trial for students) of Amazon Prime and also get immediate access to FREE Two Day shipping, Amazon Video, and Music. While you won't be charged for your free trial, you'll be upgraded to a paid membership plan automatically at the end of the trial period - though if you have already binged all these, you could just cancel before the trial ends.
Apple TV+ also has a one-week trial, and Hulu has a one-month trial (which can be bundled with Disney!). Another option might be using a VPN to access Netflix titles locked to other regions. Netflix is now available in more than 190 countries worldwide and each country has a different library and availability. US Netflix is (understandably) one of the best.
While we wish everything could just be in one place - for now, it seems these are the best streaming platforms to watch on.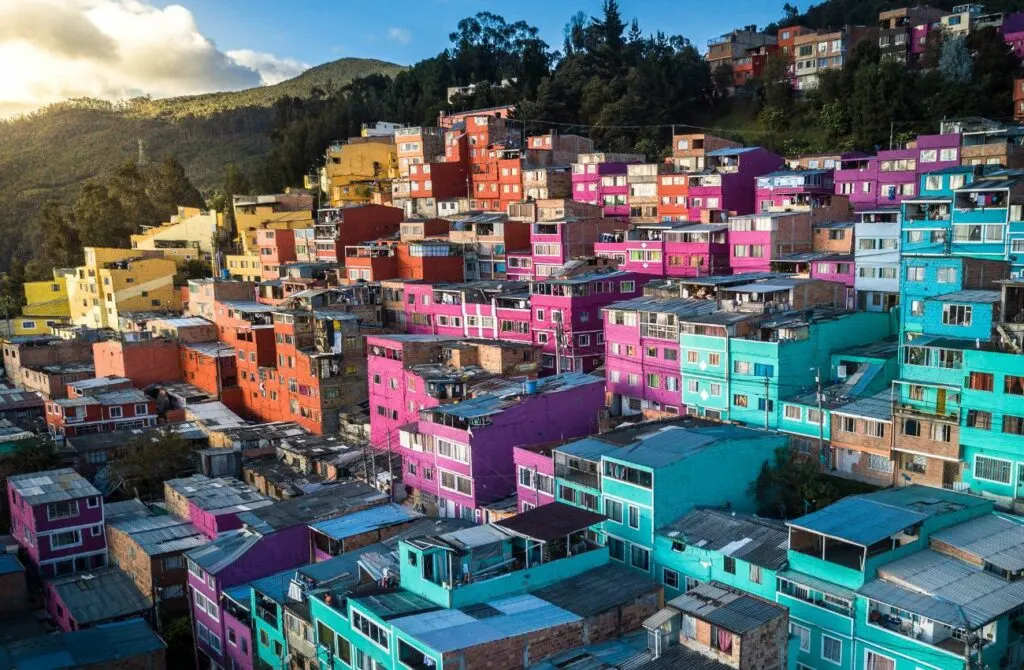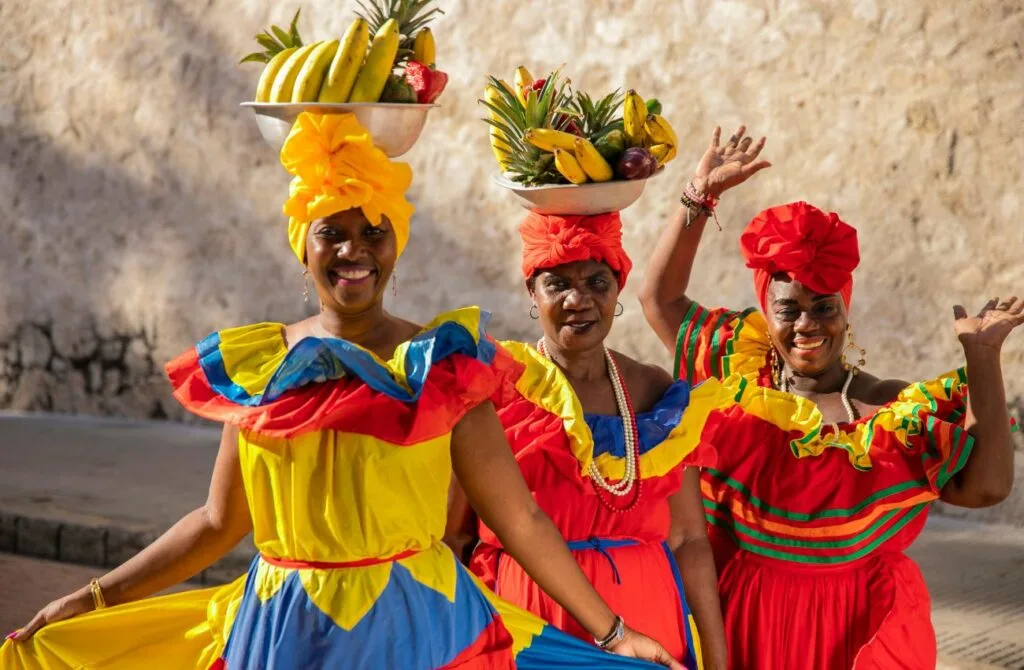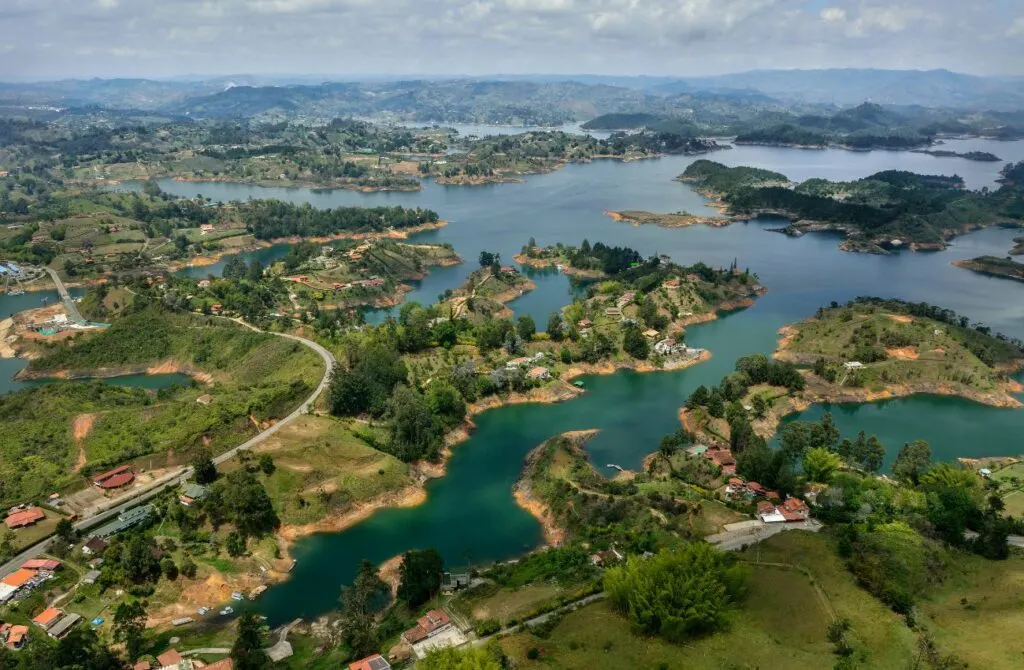 This recent Disney animated film became a worldwide sensation with its touching story and catchy songs by Lin Manuel Miranda. It even won Best Animated Feature at the Academy Awards. And it was set in Colombia! Although Encanto doesn't take place in any of the country's famous cities, it's filled with Colombian traditions and music, managing to portray both its culture and natural habitat in a beautifully magical way.
Encanto, by Jared Bush and Byron Howard, follows the Madrigal family, each of whom has been bestowed magical "gifts" by a candle. This isn't any candle: it's the last gift by Pedro, the family's grandfather, who died while trying to escape an armed conflict in the country. The grandmother, Alma, took care of her descendants with the magic of the candle, which protects them from the outside world.
The people living in this idyllic Colombian village gather around the Madrigal house, forever thankful for the help that they have given them again and again. But when Mabel, the only Madrigal without a "gift", discovers that the candle's flame is about to go out, she has to do something to keep the family together. But she has always been the black sheep.
Colombia magia salvaje was released with its original title both in Colombia and in the rest of the world. For those who don't speak Spanish, you should know that it translates to "Colombia Wild Magic". And that's exactly what the movie is about: the magic things that one can find in the Colombian wilderness.
With this documentary, the British director Mike Slee wanted to capture the varied forms of life that can be found in the wild places in Colombia. As the movie shows, Colombia is a pretty diverse country when it comes to its natural sights: extremely different ecosystems coexist in the same country, with a vast array of flora and fauna. The film will take you from the bottom of the ocean to some of the tallest peaks in the Andes, going through many amazing sights that you'd not believe are located in the same country.
The highlight of the film has to be its portrayal of Colombian wildlife. Among the many animals that live in the country, which counts both crocodiles and jaguars, the condor is king. Colombia magia salvaje shows his majestic flight in one of the best sequences in the film.
This charming film is a classic of Colombian cinema. Both produced and directed by Colombian filmmaker Sergio Cabrera, the film manages to strike a perfect balance between comedy and drama. It's one of those films that will make you fall in love with its characters, wish them the best, and be sad when the movie is done.
The Strategy of the Snail follows a group of neighbors who are living illegally in an abandoned building in Bogotá, a place known as The Uribe House. As the long-missing owner of the place suddenly appears, these illegal tenants have to figure out a way to keep living there. They come up with a crazy plan to have the house moved somewhere else. This story is being told after the fact to a journalist by one of the neighbors.
There's an interesting tidbit about the film: the role of the journalist was played by Carlos Vives. In case you aren't familiar with Latin music, Vives is one of the most famous singers and songwriters to come out of Colombia ever. In fact, he was selected to perform "Colombia, Mi Encanto", the main theme for the aforementioned Disney animated film.
When it comes to movies that touch you to the core, there's nothing like a political drama told through the eyes of young children. In this case, Carlos César Arbeláez made one of the most touching Colombian films ever.
The Colors of the Mountain is set around 1948. In April of this year, the country's presidential candidate was murdered and, as a result, many conflicts took place all over Colombia. The civil unrest went on for decades, sparking an undeclared civil war and a dictatorship after that. This is, in fact, the conflict that the family from Encanto was fleeing from. Its consequences can still be felt in the country to this day.
The film shows some of these consequences, namely the appearance of armed militias who fight for territory in the rural parts of the country. It follows Manuel, a young boy living in the Colombian countryside, and his friends, as they try to retrieve a football that fell on a minefield. While the film is all about the boy's dangerous adventure, it constantly reminds the viewer of the harsh reality of some places in Colombia.
Like The Colors of the Mountain, this film tells a small story concerning a man and his neighbor, all the while a bigger conflict is unfolding in the background. Confessing to Laura deals with the violent riots that took place after the assassination of Jorge Gaitán on April 1948. While the film's main focus is on the relationship between these two characters, the bigger conflict becomes more and more present as the film goes on.
Commonly known as "El Bogotazo", this conflict began when the people of Bogotá learned of this magnicide. The need to unleash their emotions after this event leads them to go to the streets. As more people gather and as the people got angrier, the protest became more and more violent, leading to the burning of many buildings and vehicles.
Confessing to Laura follows Santiago (Gustavo Londoño), a government employee who is worried about the magnicide. When he tells his wife, she ignores him and tells him to deliver a cake to their neighbor, Laura (Vicky Hernández). With the growing danger in the streets, he decides to stay with her and they develop romantic feelings toward each other.
Leaving behind the political turmoil of the middle 20th century, Rodrigo D: No Future, by Victor Gaviria, tells the story of a young boy living in Medellín who is trying to get by. He wants to be a musician, but not any musician: he wants to play punk something that was very frowned upon in Colombia in the eighties. Yet his biggest problem to become a real musician isn't the music that he likes, but the fact that he has no money.
The film sees Rodrigo struggling with the death of her mother and finding a way to deal with his emotions by playing a drum set he made with scraps. This is a sad film that deals with harsh subjects, mainly suicide. It portrays the sad reality of many young depressive men who are lost due to this mental illness and the lack of care by the system they live in.
Rodrigo D: No Future is known for being filmed during a hard time in Medellín. The city was a very violent place due to Pablo Escobar's influence. Sadly, several of the actors in the film were killed in this same conflict.
Like the film before, The Rose Seller was directed by Víctor Gaviria. For those unfamiliar with Colombian cinema, Gaviria is one of the most important filmmakers in the country. He's known for having been able to capture the darkest parts of Colombia, particularly of Medellín, at the time when the crime in the city was at its most violent. Nowadays, the city isn't the same: crime statistics have fallen and much order has been restored. But back in the eighties and nineties, things were very different.
The Rose Seller was Gaviria's biggest hit: a sad story that doesn't end with the film. It follows Andrea (Mileider Gil), a young woman who flees from her abusive household and finds a place among a group of drug dealers and other criminals. These people are led by Mónica (Leidy Tabares), who works as a rose seller as a cover. Andrea, herself becomes a rose seller, but her association with the others will lead her down a dark path. It's a movie filled with misery, just as the city was back then. It is considered to be one of the most important movies in Colombian cinema ever.
Sadly, no discussion about the culture surrounding Colombia can be complete without mentioning one of its most prominent characters of late: Pablo Escobar. It's hard to find someone who isn't familiar with this figure. Even the people who barely know him are aware of the fact that he drove Medellín, as well as a big part of Colombia, into violence and ruin.
While you may have seen the show Narcos, which dramatizes his story, The Two Escobars tells it from the perspective of the Colombian public. This documentary by Jeff and Michael Zimbalist shows something that people from other countries seem to forget: that Pablo had a brother that was, back then, much more famous than him.
As Pablo ran his drug-trafficking empire, Andrés, his brother, became the most famous soccer player in the country. He was the best player the country had seen in quite some time. With the help of his brother's drug money, he had led the Colombian team very far, to the point where they were lined up to win the 1994 World Cup. But when Andrés commits a mistake in a game, it turns out to be the worst mistake of his life.
What better way to finish this array of crime films set in Colombia than with one of the best movies set in Colombia in recent years? Birds of Passage was made by Cristina Gallego y Ciro Guerra, the latter of who is one of the best filmmakers in the whole country.
This film had quite an impact on the international scene, with it opening the Cannes Film Festival and being shortlisted for an Academy Award. While those may not seem like the highest of achievements, this list will show you that it's pretty rare for a Colombian movie to win many accolades internationally.
Set in the sixties, Birds of Passage follows Rapayet (José Acosta), a poor man who marries Zaida (Natalia Reyes), a woman who comes from a very important family in Wayuu culture. In case you weren't aware, the Wayuu or Guajiro are an ethnic group in the Guajira Peninsula, in the north of Colombia and Venezuela.
The film sees Rapayet becoming a drug dealer by chance after an encounter with Americans who were looking for marijuana. It shows his rise to power as he manages his wife's influence in order to become a bigger drug lord, as well as his fall.
As it was said, Ciro Guerra is one of the best filmmakers in Colombia, and Embrace of the Serpent was the film that gave him that title. He had done a couple of films before (one of which will be talked about later in the list), but none had received the acclaim that this one did. It's a complex film that deals with the country's heritage, as well as the effects that the different colonialist forces that struck against it.
It received numerous awards from all over the world. This is quite impressive for any Colombian movie. But Embrace of the Serpent also managed to be the first Colombian film to be nominated for an Academy Award.
The film tells of two trips made by white scientists in the depths of the Colombian Amazon Forest, a German in 1909 and an American in 1940, as they try to find a fictional plant that was held as sacred in the region. In their travels, they both meet with an indigenous shaman, who joins them in their search. Karamakate (Nibio Torres and Antonio Bolívar) is the main character of the film.
This is the last Ciro Guerra film on this list and undoubtedly one of the best movies set in Colombia. And it's one of his first. The film is closer to Birds of Passage than to Embrace of the Serpent, for it isn't very cryptic. The Wind Journeys follows a linear narrative that focuses on a single character through his travels.
Fans of music should check out this film, for its main character is a musician played by Marciano Martínez, a very famous actor and songwriter who went on to become a local politician. The film follows Ignacio Carrillo, a musician who plays vallenatos, and his apprentice, Fermín (Yull Núñez). For those who aren't familiar with Colombian music: this genre of folk songs is one of the most popular in the country.
The film sees Ignacio falling out of love with music after the untimely death of his wife. He decides that he will return his accordion to its previous owner, his old teacher. Legend says that the instrument bears a curse for it was won after a duel with the devil. Fermín will accompany him as he travels through 1960s Colombia.
Just as Ciro Guerra was releasing his masterpiece film in 2015, a lesser-known filmmaker released a very captivating movie that would go on to become one of the most loved cult classics. Land and Shade was made by César Augusto Acevedo and it's his first-ever full-length film. As usually happens with great filmmakers, you couldn't even tell that this was his film debut: Land and Shade is a masterful film that is sure to make you feel something.
The film follows Alfonso (Haimer Leal), a man who is forced to return to the home he had once left behind when his son falls gravely ill. There he finds that the Colombian countryside isn't what it once was: the massive sugarcane plantations have drastically changed the land. The family he left isn't the same either: they have forgotten him and don't care for their help. But they do need it. Alfonso finds out that the sugarcane plantations are about to destroy their home and that, if they don't do something quickly, they will be destroyed too.
Made in collaboration with México and France, this Colombian movie broke new ground when it premiered on the Internet, rather than in the theatres. A small production that was only made thanks to foreign capital, this way of the exhibition meant that the producers got to keep all the money the film made. It turned out to be an unexpected success and one of the best films of the year.
The Towrope, by William Vega, follows Alicia (Joghis Arias), a Colombian woman who is trying to keep on living after having witnessed the horrors of war in her home village. At just nineteen years, she feels her home and goes to live with Oscar (Julio César Robles), his only living relative. He's the owner of "The Towrope", a hostel by a lake that was once very beautiful, but now is falling down little by little. The two of them don't get along and the arrival of Oscar's son, Freddy (Heraldo Romero), makes things even worse.
This film is a cryptic one, in the vein of contemplative filmmaking like the one that can be seen in Embrace of the Serpent. However, it's totally worth a watch. It may become one of your favorites.
This list comes to an end with one of the most groundbreaking films set in Colombia. Made in collaboration with the United States, the film follows a young girl called María (Catalina Sandino Moreno), who quits her job in an unsafe flower plantation only to realize that she's pregnant.
As she desperately looks for a solution to her problems, she's offered the opportunity to become a drug mule. She takes it. Avoiding the X-ray scan due to her pregnancy, she manages to take the drugs to the United States successfully. But is there that she realizes that the drug traffickers are planning to kill her and the other mules.
Maria Full of Grace, by Joshua Marston,is a powerful film that, in 2004, was quite a success for Colombian cinema. Not only did it manage to show the ongoing drug trade that was rampant in the region, but it also won lots of praise for its filmmaking. Namely, it received an Academy Award nomination for the lead actress and a win at the Berlin Film Festival.
Staying Connected While Travelling
In today's increasingly connected world, staying online while traveling has become essential for a seamless experience. That's where eSIMs come into play, revolutionizing the way we access mobile networks during our global adventures. Say goodbye to hunting down local SIM cards at the airport; eSIMs provide instant activation the moment you land, sparing you the fortune usually spent on international roaming and allowing you to genuinely travel like a local (without getting hopelessly lost!).
With eSIMs, tasks like restaurant recommendations and reservations, up-to-the-minute public transport instructions, checking opening hours, and accessing further information become a breeze. And, of course, sharing your journey on social media is easier than ever. To stay connected wherever you roam, consider using either Airalo or Holafly. Airalo boasts the most extensive range of destinations worldwide, offering smaller data bundles tailored to your needs, while Holafly provides unlimited data packages and fantastic EU data deals.
So why wait? Embrace the future of travel connectivity with eSIMs and make your next journey effortlessly smooth.
Further Things To Consider Before Any Adventure
Now you're all set and prepared to explore our big wide world, why not sort out everything else out all in one go? If necessary for your travel plans make sure you have brought proper travel insurance, protected your privacy by getting a secure VPN, compared all the top hotel booking sites to find just what you're after, reserved an unbeatable rental car price and - of course - booked the best flight deals!
Or maybe just forget it all and go for a last-minute cruise or effortless tour instead?
Many budget travelers (including me) indulge in worldwide airport lounge access, so we can experience luxury while still slumming it in economy. Naturally, we would never leave home without a more general travel guide since we couldn't possibly cover everything here!
Just add an adventurous attitude and plenty of smiles - they go a long way - and that about covers it all! Now go out, find your own path and don't forget to share your best inspiration stories with me on Facebook, Twitter, and Instagram...I'd love to hear from you!