South America has a lot to offer both national and international filmmakers with exquisite natural and urban landscapes, a rich cultural tapestry – and various state-organized film tax credits and incentives programs. So it will come as no surprise that there are so many unforgettable movies set in South America…
It's widely known that South America it's home to some of the most beautiful and astonishing places in the world. From the biggest mountains and the largest forests to the driest desert and the coldest site all over the globe. Even the most treacherous of these lands are inhabited by interesting animals and lush flora. It´s one of the most varied continents to ever exist.
And in these places, one can find the remnants of ancient civilizations that thrived before the times of the colony. Their history, constructions and culture is fascinating and awe-inspiring. Although they may have gone, their heritage is still strongly felt in South America.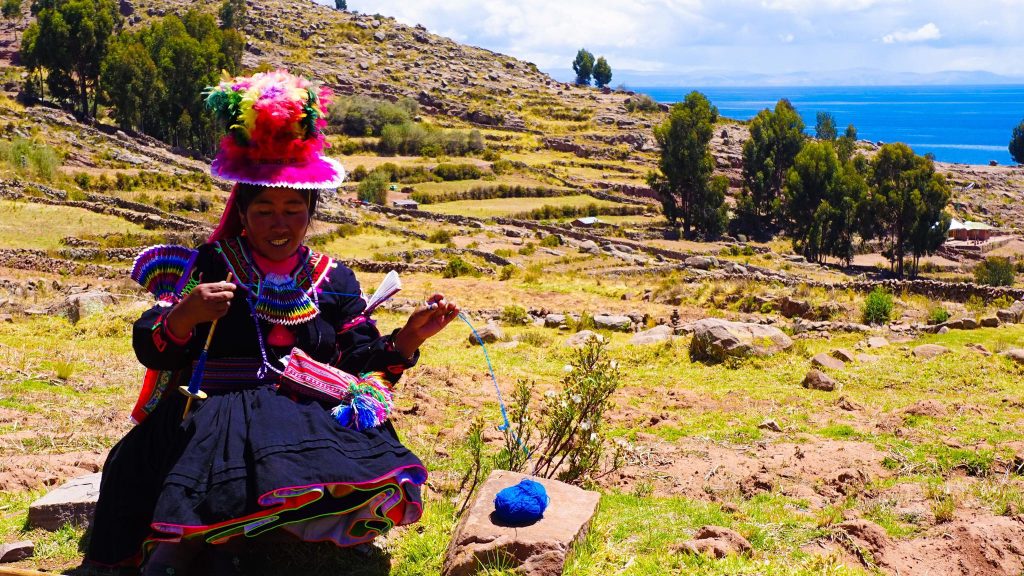 In South America, cultures from all over the world collide in the same place. And the result is something wonderful: some of the most multicultural metropolitan cities you may ever see, which is clearly shown in these cities' foods, arts and crafts. The wonderful things that South America has to offer are all the more evident in its people.
Latinos and Latinas are like no other people in the world: these charming folk have some unique outlooks on life and they face their day-to-day with joy and, if not, determination. As said before, South America has a rich history: some good, some bad. But Latinos and Latinas all over the world have always pushed forward with the best attitude, never losing what makes them unique. These films capture just that: both the cultural heritage coming from the great ancient civilizations and the wonderful people it made possible.
Watching a good movie is the best way to get inspired and choose your next destination. It is the reason we have assembled various lists of the best films shot in some of our all-time favorite travel destinations: Barcelona, Dubai, South Africa, Thailand, and New York City (among others). There are things that a photo alone can't capture. We are human, and we need movement: the waves crashing against a desolate beach, the sun setting against soaring mountains, and people walking side by side through an imposing urban canyon.
These are things that are better experienced with movement. These are things that belong in movies. And these things can be found in South America.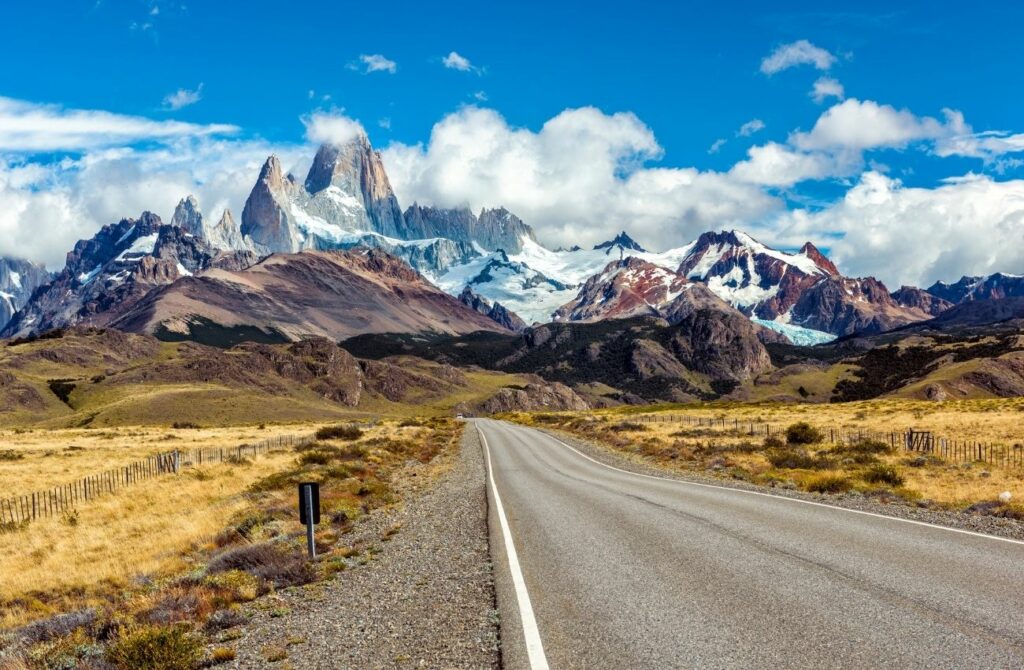 In fact, South American cinema has an exceedingly vast history, but within four distinct periods can be distinguished. The first runs from the 30s to the 60s, characterized by simple melodramas and cabaret girls. The second period corresponds to the 1960s and 1970s, with a politically and socially committed cinema of denunciation, which is conceived as a cultural weapon for social transformation. This second period ends in the 70s with various coups (frequently with US backing).
After the 1970s, the third period begins when problems in South America received a more intimate treatment. The new cinema begins to consider modern spaces, such as family contradictions, and humor takes a leading role. The fourth period of Latin American cinema is what is being done today where filmmakers manifest a strong pessimism, accompanied by corrosive humor, playfulness and a healthy dose of reality.
The films in this list of movies set in South America paint a picture of a complex region filled with gorgeous sights and diverse voices – yet a deep history and frequent conflict. With this, we hope to help audiences step into the often-contradictory world of South America and experience the scenery, subcultures, and different dynamics that make South America what it is today.
Be forewarned that not all of these films are happy – tragedies and misery are as unavoidable in cinema as they are in life – be we promise that each one provides panoramic vistas and thought-provoking narratives from this tantalizing country…
Wondering where to watch? It depends on where you live in the world and which streaming services you have. We link to the streaming service we watch on in each case - be it Netflix, Amazon Prime, Apple TV+, or elsewhere.
You can get one month free of Amazon Prime (or a 6-month trial for students) of Amazon Prime and also get immediate access to FREE Two Day shipping, Amazon Video, and Music. While you won't be charged for your free trial, you'll be upgraded to a paid membership plan automatically at the end of the trial period - though if you have already binged all these, you could just cancel before the trial ends.
Apple TV+ also has a one-week trial, and Hulu has a one-month trial (which can be bundled with Disney!). Another option might be using a VPN to access Netflix titles locked to other regions. Netflix is now available in more than 190 countries worldwide and each country has a different library and availability. US Netflix is (understandably) one of the best.
While we wish everything could just be in one place - for now, it seems these are the best streaming platforms to watch on.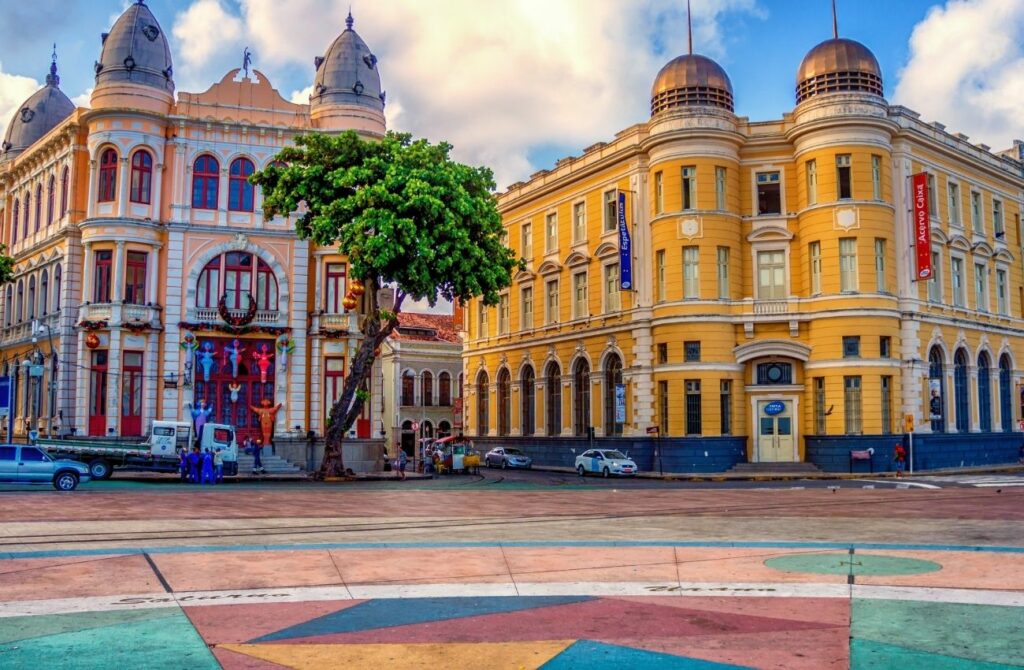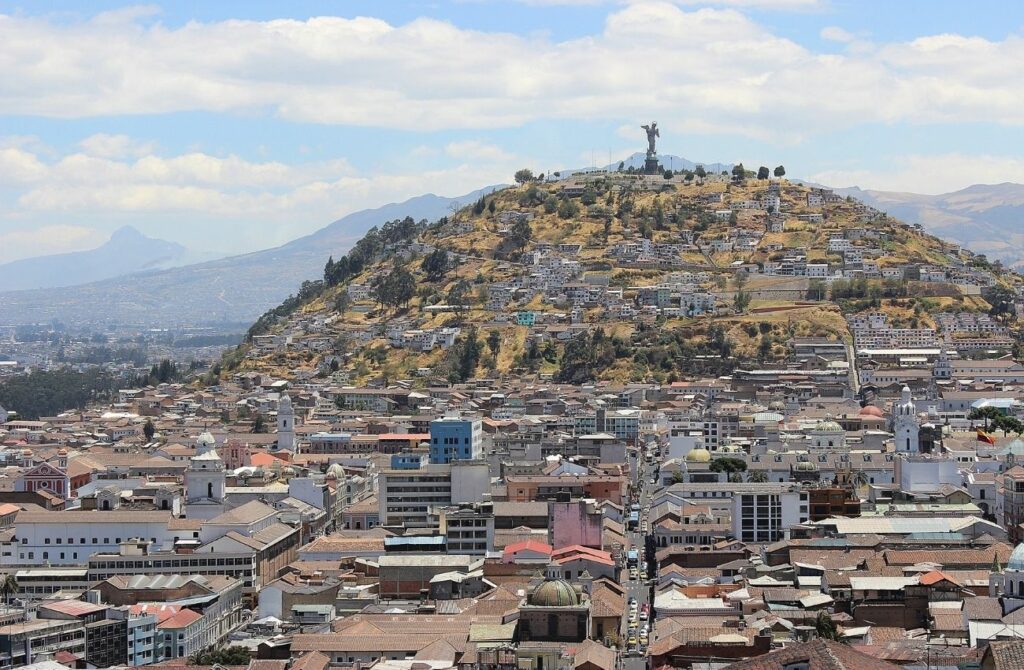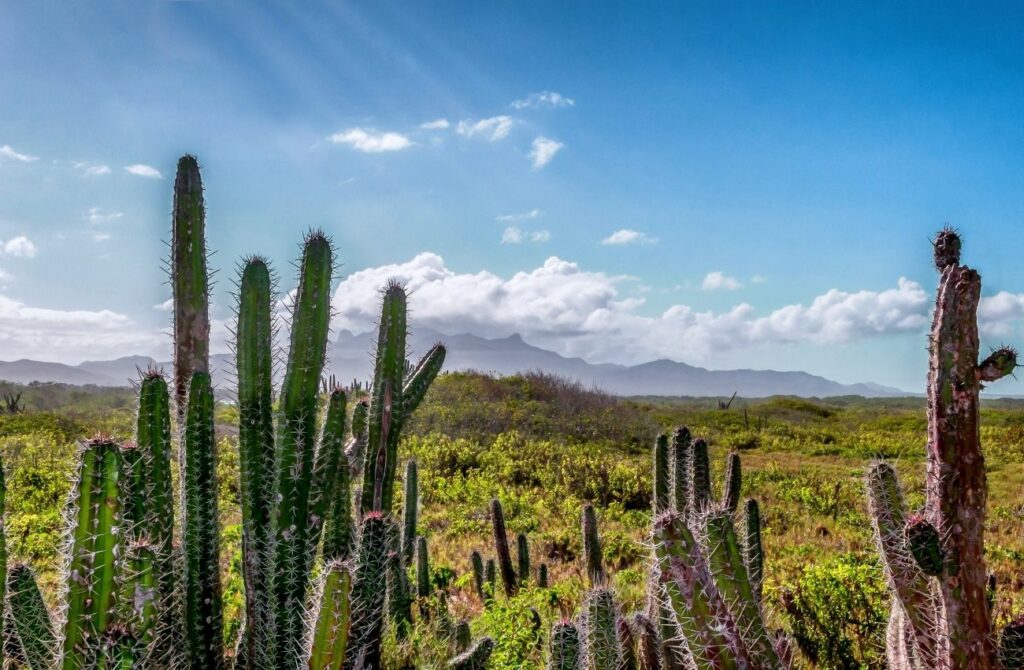 Amores Perros was Alejandro González Iñárritu directorial debut. The Mexican filmmaker would go on to become one of the most respected in the world, winning several of the most prestigious awards in film.
With films like Babel, Birdman and The Revenant under his belt, the fact that Amores Perros is still considered one of his best is no joke. In case you don't speak Spanish, the film's title would literally translate to "Dog Loves", but the word for "dog" could also be interpreted as misery, meaning that a more accurate translation would be "Bad Loves".
Amores Perros tells three different stories which, at first, appear only to be related due to a certain car crash in Mexico City. The three of them are about pairs of people who suffer from "bad loves". Octavio is a young thief who is in love with his brother's wife, Susana, and will suddenly become involved with a dogfighting ring. Valeria, a famous model, was in a car crash and broke her leg, but her lover moved in with her in order to help.
"El Chivo", a mysterious hitman, finds himself being unable to finish a job. Amores Perros smartly links these stories through the use of the many dogs that wander Mexico City.
Like the film before, The Mission brings South America's past to life. Directed by Roland Joffé (known for The Killing Field), the film tackles the conflicting subject of the missions undertaken by catholic priests during the times of the colony: while they also were part of the colonizing force that overthrew most of the continent's cultures, these priests actually came to care for the natives.
It could be argued that missionaries, particularly Jesuits, were the ones who understood and advocated the most for the indigenous Latin Americans of the time. The Mission does a great job of portraying both the good and the bad about Jesuits.
Set in the 1750s, the film follows a Spanish Jesuit priest as he tries to build a mission station on the Argentinian-Paraguayan border. This priest, Father Gabriel (played by Jeremy Irons), knows that the Guaraní, the native community, does not take kindly to strangers meddling in their life. Yet he's commanded by the Church to evangelize them.
Even after they kill the priest he sent before, Father Gabriel decides to go to the native's village himself. While he is initially met with animosity, he will gain the native's trust. But he isn't the only foreigner in the region: mercenary and slaver Rodrigo Mendoza (Robert De Niro) lurks through the Iguazu Falls looking for natives to kidnap.
Nine Queens, by the late Fabián Bielinsky, is regarded as one of the best movies set in South America and one of the greats films to ever be produced in Argentina. The film was a critical success: it was nominated for twenty-nine awards from all over the world, of which it won twenty-one.
The main reason for Nine Queens success lies in its incredibly accurate representation of Buenos Aires and the people that live there: while the film is about a heist, the character's attitudes towards life are very typically Argentinian.
The film tells the story of two con artists as they try to sell the titular "nine queens": a collection of German stamps from the times of the Republic of Weimar which are worth about half a million dollars. Experienced swindler Marcos (Ricardo Darín) learns about the stamps from his sister, and his young but talented pupil, Juan (Gastón Pauls) wants to be a part of the job in order to pay his imprisoned dad's fine. At first, the two of them conclude that the best course of action would be to forge the stamps and sell them, since not many people had ever seen them before.
Yet as they are walking through the street, two thieves on a motorcycle snatch the suitcase with the queens and ride away. After that, they are left with no other choice: they have to find real stamps and steal them.
The Secret in Their Eyes, by Juan José Campanella, was the first and only Argentinian movie to win the Academy Award for Best Foreign Language Film.
It's a great movie all around, as it tells a captivating story with some of the best shots ever filmed in the country. Based on a novel by Eduardo Sacheri, this film truly brings Argentina to the big screen: you'll get to see the city of Buenos Aires in all its splendor, with its charming cafes in cozy alleys, and feel the passion of Argentinian sports fans as they chant for their team in a soccer match. Campanella did an amazing job at showing everything that makes the country special to everyone in the world.
The film sees a retired criminal investigator, Benjamín Espósito (Ricardo Darín), trying to write a novel based on a mystery long forgotten: the rape and murder of a woman after her wedding. To achieve this task, he enlists a former colleague, Judge Irene.
As the two of them explore the case, we see through a series of flashbacks Benjamín's past and the clues he had not known to spot back then. Little by little, the secret is going to be revealed.
Adapting a 1956 novel of the same name by one of the greatest Argentinian writers, Antonio di Benedetto, Zama tells the story of a magistrate in a remote outpost in late 18th century Argentina. The film was directed by Lucrecia Martel, who is regarded as one of the country's best directors. The film was a commercial and critical success, thanks to the large following of its two creators (di Benedetto and Martel).
Don Diego de Zama (Daniel Giménez Cacho) is a Spanish born nobleman working as a magistrate in Argentina. He's looking for a way to be transferred somewhere else, preferably to Spain, but anywhere else would surely do. Zama hates the town. As time goes on, everything in Zama's life goes worse and worse, to the point where he will find himself hunting a murderer in search of a transfer.
Zama is a wonderful film about the chaos of social life, told through breathtaking visual and sound images.
Machuca, by Andrés Wood, is a Chilean film that tackles a very distressful subject. That of the 1973 military coup by Augusto Pinochet that would establish a dictatorship for over seventeen years. But the film doesn't begin there. In fact, the film is set several years before the coup and tells the story of two students of an elite catholic school who come from very different backgrounds.
First, there's Gonzalo Infante, the film's focus, a young boy of European descent who lives with his rich family in a beautiful house up the hill. Then there´s Pedro Machuca: he's the same age as Gonzalo, but that´s about it. Coming from a very poor indigenous family, Pedro can only attend the school thanks to a social integration project being developed by the principal, Father McEnroe, with the support of the recently installed socialist government.
Machuca sees these two boys become friends against all odds: not only the parents but also the rich kids at this school behave with bigotry towards the poorer students. Yet Gonzalo and Pedro become friends, a prime example of this social integration project working. However, the coup d'etat cuts their friendship short: the principal is deposed and the project dropped.
In perhaps the most shocking scene in the movie, Gonzalo witnesses the army destroy the village where Gonzalo lived. While Machuca may have a tragic ending, it's important to remember the good that came before, so that it could be achieved again.
This amazing Chilean historical drama was directed by Pablo Larraín, who went on to direct such globally acclaimed films as Jackie and Spencer.
Based on an unpublished stage play by Chilean-Croatian writer Antonio Skármeta, No explores the world of marketing. The film explores how advertising tactics can come into play with political campaigns, as these techniques are just as effective in publicity as in propaganda. One of the best things about this movie is that it features an award-winning performance by the loved Mexican actor Gael García Bernal (who also starred in a minor role in Amores Perros).
Set in 1988, the film follows René, an advertising expert whose services are required during that year's national plebiscite. After fifteen years after the military coup d'etat pictured in Machuca, the military junta holds a vote in order to gauge the public opinion on the government: people would be asked if they wanted the junta to govern for another eight years or not. In this context, René is approached by the "No" side of the political dispute and asked to handle their advertising.
No is an incredible movie that accurately portrays a political campaign that had tremendous consequences, as it led to the handing over of power from the dictatorship to a democratically elected government.
The Year My Parents Went On Vacation is one of the best movies set in South America and takes place during the months before the 1970 FIFA World Cup.
The story follows Mauro, a young boy from São Paulo whose parents are going on "vacation". In truth, Bia and Daniel Stein are trying to escape the military government that recently took over Brazil. The couple were political activists from the left, who, like other dictatorships in South America, were being persecuted by the government.
While Mauro doesn't know the truth, he still is very sad: he fears that his parents won't be back for the World Cup, which he's looking forward to. And his bad days aren't over: the day after his arrival at his grandparent's house, the old man dies.
The movie sees Mauro being taken care of by the Jewish community of Bom Retiro: while he is Jewish by birth, he doesn't know anything about the traditions or the Yiddish language. But, beyond all odds, he will find a hospice in this tiny town, make friends and fall in love. It's a sweet story about the bonds between people set in a time of much turmoil, which most Latin-American countries went through.
Aquarius, by Kleber Mendonça Filho, tells the story of Clara (Sônia Braga), the last tenant of a building who intends to stay there even though a construction company wants to demolish it in order to build a more modern edifice.
The film was widely praised, having won numerous awards from all over the globe. Aquarius came out during a difficult time in Brazil when again its democracy was threatened as then-president Dilma Rousseff was impeached. Thus, the movie was mired in controversies, but it still managed to rise above them and be acknowledged as one of Brazil's best films.
The beautiful Aquarius apartment building in the city of Recife has only one resident: Clara, who has spent most of her life there and plans to do the same with the days she has left. A development company, Bonfirm, wants to buy her out of the complex, but she refuses. So they start to annoy her however they can. As retaliation, Clara decides to investigate the company and finds some very dirty secrets about their past.
Coming from Colombia is this enthralling and mind-bending voyage through the Amazon Rainforest. Embrace of the Serpent, written and directed by Ciro Guerra, delves deep into the lost cultures of the Amazonian indigenous tribes through the eyes of Karamakate.
The story follows two journeys that took place over thirty years between one and the other: in both, Karamakate plays a crucial part, first as an inexperienced young man, then as a wizened old shaman. The film has been highly praised due to many reasons: for one, its captivating portrayal of the Amazon rainforest, as well as its thoughtful critique of colonialism and its consequences for the land and the natives. It was also the first film made in Colombia to be nominated for an Oscar. Embrace of the Serpent brings the mysticism of the Amazon to film in one of the most daring movies of recent years.
As said before, the film tells the story of two journeys into the Amazon Rainforest. Both of them follow scientists who are looking for a rare sacred plant, the yakruna. During the first journey, which takes place in 1909, we see the German Theo Von Martius looking for the plant, which he believes would be the cure for his terminal illness. He meets Karamakate, but the shaman refuses to help him.
The second journey, set in 1940, features an American named Evan. He too meets the shaman and asks for his help. Old and lonely, we see that Karamakate has changed a lot from his younger self. He receives Evan and undergoes the journey with him.
Ixcanul, with Jayro Bustamante, is a Guatemalan film set on the slopes of an imposing volcano.
The first film to ever be produced in the Kaqchikel language (which descends from Mayan), it's truly a story about the Guatemalan indigenous experience. In fact, the film used true Kaqchikle people, who didn't have any experience acting, to make the film as accurate as possible. Ixcanul became a very well-regarded movie among Latin-American film circles since it explores its themes in a very intelligent way: from its critique of other cultures' treatment of the Kaqchikel to the machismo inside that very society, everything is handled with great care and wit.
The film follows Maria, a young woman living with her family on a coffee plantation next to a volcano. Her life has always been about the plantation, with her parents having her promised to the foreman, who Maria doesn't care for.
She is, in fact, in love with Pepe, a young man on the plantation who wants to move to the United States. When Maria gets pregnant with Pepe's child, her life goes into disarray.
Coming from the tiny country of Uruguay, Whisky, by Juan Pablo Rebella and Pablo Stoll, is a touching and somber comedy about the need to be perceived as someone "better" than you are. While some may call it a drama, this film features something very typical in South America: Latinos and Latinas are humorous people, and they often laugh in the face of adversity.
As you may have glimpsed from the movies before, they are used to so many tragedies, that they have grown resilient. This is why Whisky, with its tragic and dark tone, was so loved upon its release: it even won the Un Certain Regard award at Cannes.
Whisky centers around Jacobo, an isolated and sad owner of a sock factory in Montevideo. One day, he receives the news that his long-lost brother is coming to the city for a wedding and wants to catch up with him. Jacobo quickly panics, since he doesn't want his brother to see where his life has led. There's one thing that embarrasses him beyond all else: he's still single.
So, Jacobo asks the supervisor of the factory, Marta, to pretend to be his wife. When Herman arrives, everything is awkward, but it gets worse when he and Marta start developing feelings for one another.
To understand South America is to understand the colonization of the continent by Spanish and Portuguese conquistadors. It´s a dark side of the continent's history, but one that shouldn't be forgotten.
Thanks to a film like Aguirre, the Wrath of God, by Werner Herzog, we are able to experience first-hand the foolhardiness of these conquistadors. As they colonized this land, they went on a foolish quest for mythical cities and hidden treasures, all the while they destroyed the actual cities that were already there. This film is a great depiction of the dangers of bigotry and hubris.
Set in 1560, the film tells the story of a group of conquistadores led by Lope de Aguirre (Klaus Kinski) who are trying to find a legendary city supposedly hidden somewhere in South America: the city of gold, El Dorado.
As they traverse the Amazon Rainforest, the biggest of its kind in the world, the madness of their endeavor starts to weigh on them. Aguirre, the Wrath of God shows just how beautiful this incredible landscape can be, and just how harsh. It's an enthralling story that says a lot about the continent's past.