Nobody could have predicted that Dubai would become a center for large-scale filming events a few decades ago. It is today a technologically advanced emirate with a thriving economy and Dubai is rapidly approaching the point where it is one of the biggest players in blockbuster filmmaking.
This city has attracted worldwide film directors for the time being due to its location, weather conditions, and unique atmosphere. Because of the growth of its own film industry, it is increasingly becoming a popular choice among regional and worldwide film experts. Since 2002, the UAE has made efforts to guarantee that, in addition to screening films from other cultures and regions, they are also able to convey their own narratives and history in theatres, even if they are only watched inside the Gulf area.
The Emirates Film Competition, which was established to encourage a new generation of Emirati filmmakers to experiment with the short film genre, was a key step in this direction. In 2005, this best quality of work was a watershed moment when 'The Dream' became the first Emirati film to be released in UAE theatres. Until then, the UAE had established itself as a powerhouse for South Asian films and television series, with Bollywood and Lollywood films attracting the most attention.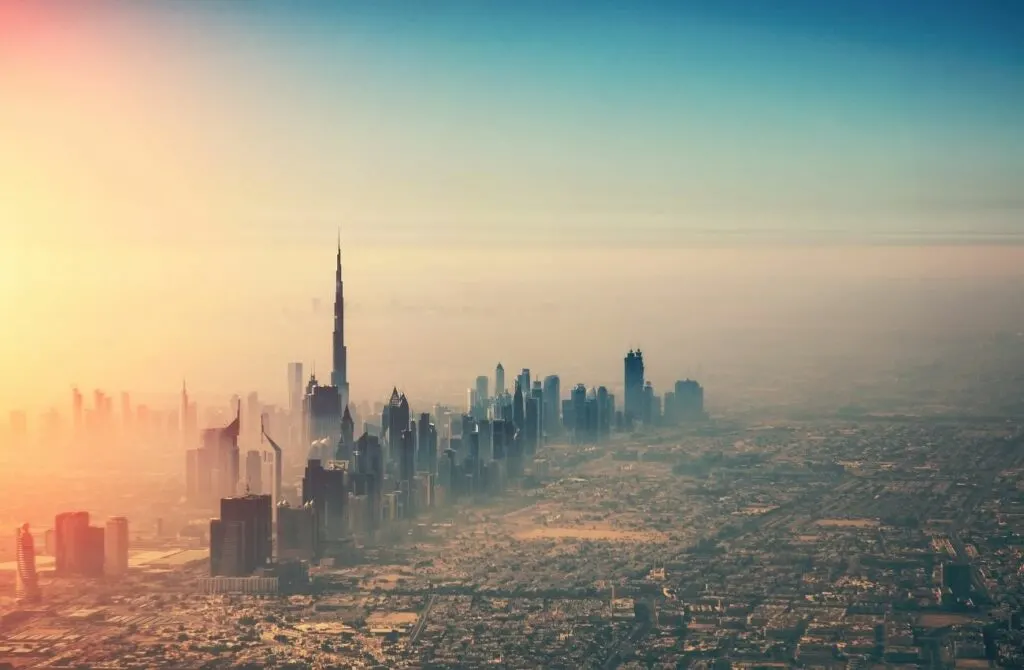 As we have seen, Dubai is not limited to portraying its own culture and history; rather, it serves as a hub for many filmmaking countries, providing them with the ideal environment and location for production. Dubai also has a lot to offer for both national and international filmmakers. The desert city has fabulous modern cityscapes and is known for its awe-inspiring architecture. It is also well known for its vibrant culture and fabulous wealth. So it really should come as no surprise that there are so many wonderful movies set in Dubai.
Dubai is a city from the future. If you've ever seen a picture of the city, you know that this is true. Dubai's skyline, with its slick buildings designed in a very modern fashion, looks like it was taken out of a science fiction movie.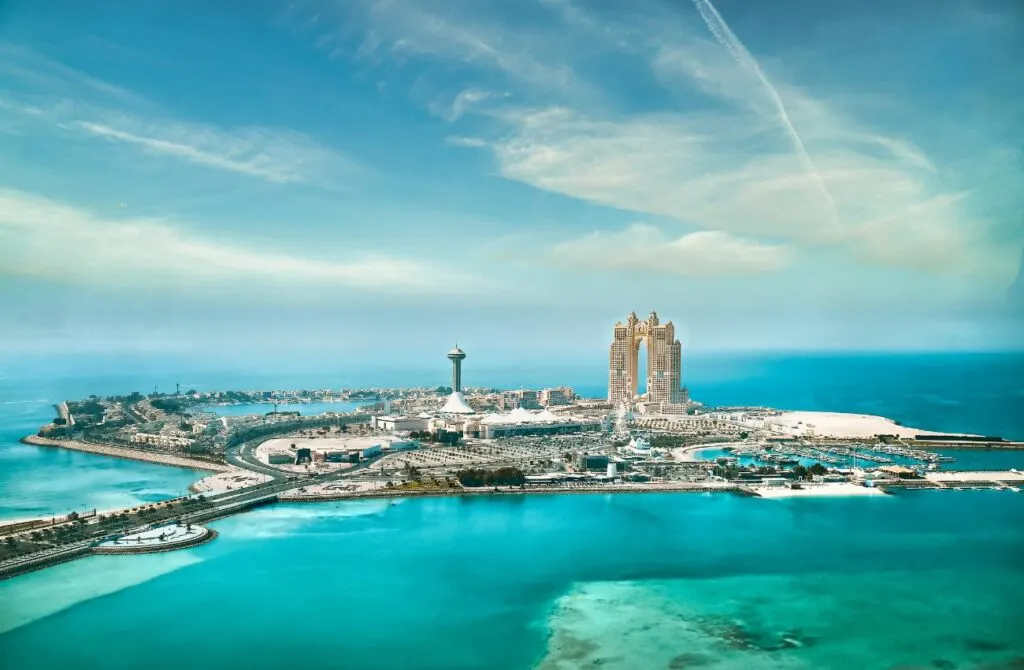 Perhaps what's most impressive is that the city wasn't like this just a couple of decades ago: the architectural beauty that is Dubai used to be a tiny city in the Arabian desert. Now it's a place of many wonders and riches, an economic hub for the Middle East, and the setting of some of the most thrilling films ever.
These films set in Dubai have narratives that rely on their settings as much as their main protagonists, and as a result, spectators get a glimpse of this iconic city through the director's eyes. To honor the concept of cinematic travel, we have also assembled lists of our favorite films shot in some of our all-time favorite travel destinations: Lisbon, Sydney, Barcelona, Edinburgh, Toronto and Venice.
Wondering where to watch? It depends on where you live in the world and which streaming services you have. We link to the streaming service we watch on in each case - be it Netflix, Amazon Prime, Apple TV+, or elsewhere.
You can get one month free of Amazon Prime (or a 6-month trial for students) of Amazon Prime and also get immediate access to FREE Two Day shipping, Amazon Video, and Music. While you won't be charged for your free trial, you'll be upgraded to a paid membership plan automatically at the end of the trial period - though if you have already binged all these, you could just cancel before the trial ends.
Apple TV+ also has a one-week trial, and Hulu has a one-month trial (which can be bundled with Disney!). Another option might be using a VPN to access Netflix titles locked to other regions. Netflix is now available in more than 190 countries worldwide and each country has a different library and availability. US Netflix is (understandably) one of the best.
While we wish everything could just be in one place - for now, it seems these are the best streaming platforms to watch on.
Mission: Impossible – Ghost Protocol is the fourth movie in the Mission Impossible film series. One would think that after four of these films, the premise of spies on the hunt would get old. But modern franchises like the MCU and old ones like James Bond have shown that the key to keeping a franchise fresh is to keep reinventing it.
This is what happened with Mission Impossible: since Ghost Protocol, each Mission Impossible film has been better than the last. And it's no surprise: the new director breathes fresh air into the franchise. The one who did this was no other than Brad Bird, the legendary animation director known for making The Incredibles.
The film follows Ethan Hunt (Tom Cruise), the talented agent of the Impossible Mission Force who has been fighting against global plots to sow corruption for years. However, this time he and his force are being framed as the ones behind an explosion in the Kremlin, the famous fort in the middle of Moscow where the top brass of Russian intelligence works.
Quickly he finds out that this bombing was used to cover the theft of a device that can activate Russian nukes. He and his team track down the thief to the Burj Khalifa, a major landmark that is characteristic of the city of Dubai and the UAE at large.
What most people liked best about Mission: Impossible – Ghost Protocol was its Burj Khalifa sequence. It's rare for a movie to make such a daring stunt on a real building, but the people behind the production team did it. We get to see Ethan Hunt climbing the tallest building in the world and the main landmark of Dubai. It's a very impressive scene that perfectly captures its thrilling premise.
Chekka Chivantha Vaanam, by Mani Ratman, is a thrilling crime drama film made in India but set in Dubai. The film is one of the very few to be entirely spoken in Tamil, one of the most popular languages in India.
The title of the film could be translated to "Crimson Red Sky", which already tells you what kind of film it is: a bloody one. Chekka Chivantha Vaanam's beginning will remind many viewers of Francis Ford Coppola's The Godfather, which was a clear inspiration in the making of this movie.
The story goes as follows: an old man known as Senapathi runs the city of Chennai, India, thanks to his far-extending crime empire. One day, a group of assassins try to kill him and his wife, but fail. Senapathi wants to find the person who tried to have him killed and he confides in his sons to do so.
The three of them live in different parts of Asia and the Middle East, controlling the international branches of their father's crime empire. While Varadan works in Chennai, Thyagu is in Dubai, and Ethi in Serbia. The three of them meet in Chennai in order to discuss what to do.
They decide to attack their father's long-time rival by killing his son-in-law, which unleashes a war amongst all gangs in Chennai. However, it's quickly revealed that his rival wasn't the one behind the attack, but rather one of Senapathi's sons.
Chekka Chivantha Vaanam will see each of his children returning to their homes, all knowing that one of them is the traitor. The sections featuring Thyagu, the most prominent of the three brothers, are all shot in Dubai and show the magic and splendor of the city through the eyes of its most dangerous citizens: the mob.
When it comes to local blockbusters, Naam ("Name"), by Mahesh Bhaat, is one of the most successful movies to ever be released in India. It was a very important movie for Indian cinema, for it established that great crime thrillers like the ones produced in Hollywood could be made locally (a lesson that would be taken to heart by the emerging Bollywood directors).
Naam also marked the rise to fame of its main stars and particularly of its director: Bhaat showed that he had the talent to spare and could go toe to toe with the best filmmakers in the West.
Naam begins in India by showing the life of the Kapoor family, who are constantly struggling to make ends meet due to the fact that only one of them has a stable job. While Janki, the mother, takes care of the house, her younger boy is the only one who can go to work every day in order to provide money and food.
Her older son, Vicky, an adult man who is in constant trouble with the law, can't seem to walk a straight line and is always getting himself in trouble. Even though he's more of a problem than anything else, family is family, and Ravi does what best he can to provide for his mother and brother.
One day, however, Vicky comes to Ravi with an idea: he wants to move to Dubai, where many Indians are emigrating because he heard that there are a lot of good jobs there. Ravi helps him get ready, giving him money and arranging his travel expenses.
At first, everything seems to go well, but then it's radio silence from Vicky. Turns out that even in Dubai he found trouble and he's now embroiled in a scheme with a local smuggler.
Naqaab (Mask) is one of the best Indian movies made in recent years. This suspense thriller sees a young woman who is engaged to a billionaire leaving everything behind in order to pursue a romantic relationship with another man.
The film was a very big success in local markets. For one, it was made by Abbas-Mustan, a duo of brothers who are also two of the most famous Bollywood directors ever: Abbas and Mustan Burmawalla. Having been making films since the seventies, they carry a lot of experience in the art of making cinema, which clearly shows. This film is a hidden gem when it comes to suspense.
Naaqab's story follows Sophia, a young woman living in Goa, in the southern region of India. She's a beautiful woman, but that can be a curse depending on where you live. In Goa, it means that Sophia is harassed and traumatized, to the point where she decides to leave the country and move to Dubai.
There she meets Karan Oberoi, a famous movie star who falls completely in love with her, asking for her hand in marriage just a few months later.
But in just those months Sophia also meets Vicky Malhortra, also an actor although not a well-known one, and finds herself more attracted to him than to Karan. This leads her to take the decision to abandon her future husband at the altar. He's so deeply hurt by her betrayal and the embarrassment he suffered that he kills himself just a few days later.
As the film goes on, it turns out that what happened had much more layers than we're initially led to believe. Sophia will learn how much of a lie her life had been in the last months. The end of Naqaab will leave you shaken to your core.
City of Life (2009)
As you may have gathered from this list up until now, many of the movies set in Dubai, and in the United Arab Emirates in general, were not actually produced in the country. It's not that there aren't artists or filmmakers there, but rather that the country has historically had very strong laws that deterred local producers from making films there.
While in recent years that has changed, with the United Arab Emirates producing more and more movies by the year (at least until the pandemic hit), the country has only produced around sixty movies since its inception in 1971.
It wasn't until the international success of films like City of Life that the opportunity to truly make films became real. The film was made by Ali F. Mostafa and supported by the Emirati government, even though most of the film doesn't showcase the country in its best light.
In fact, Mostafa's inspiration for making City of Life was to show people that Dubai it's not only the glitz and glamor of its buildings but a place where people live. Some live good, some live bad, but all of their stories are worth telling. With this approach to representing his home city, Mosfata managed to make a stunning portrayal of Dubai like no other out there.
City of Life features several characters who come from very different backgrounds. There's Faisal, a young man who uses his family's money without much regard. His best friend is Khalfan, a poor man who is always getting in trouble due to his loud mouth. Like these two, there are another two pairs of friends who show the contrasts in the city: flight attendants Natalia and Olga; and a charming foreigner who meets a wanna-be Bollywood star working as a taxi driver.
Black Friday is a thrilling crime film that will captivate anyone who watches it, but most particularly history buffs. Both written and directed by Anurag Kashyap, a thoroughly lauded Indian filmmaker, the film tells the story of the 1993 Bombay bombings.
As you may have guessed, a big part of the film takes place in Bombay, one of the biggest cities in India. But these bombings were actually planned and orchestrated all the way from Dubai. All of the events told in Black Friday were compiled in the non-fiction book by Hussain Zaidi that the movie is based on: "Black Friday: The True Story of the Bombay Bomb Blasts".
The film begins with a powerful real-life scene: one of the youngest members of a crime syndicate tells the Bombay police that someone is planning to bomb the city, but the police don't believe him and just let him go.
When the twelve bombings that shook the city of Bombay on 12 March 1993 take place, the police do everything they can to uncover this plot. What they find out is that Tiger Memon, a crime boss from Dubai, wanted to retaliate against India for the persecution of Muslims, so he and other members of the mafia decide to orchestrate the bombings.
As they try to find out where Memon and his goons are hiding, several inside witnesses are brought to justice, but none know where to find Memon. In fact, Memon betrayed all of his associates that took part in the bombing, destroying their passports and leaving them stranded in Bombay, with no way back to Dubai.
The movie ends, like a real-life story, with Yaqub Memon being incarcerated and confessing. Yaqub was Tiger's brother and knew about the plan. Tiger was never found again.
Hamari Adhuri Kahani (Our incomplete story) is an emotional romantic drama that is bound to make you shed tears. Directed by Mohit Suri and written by Mahesh Bhatt (the man behind Naam), the film is based on the real-life story of how Bhatt's parents met and the struggles they had to go through in order to finally be able to be together.
While it's a very sentimental story, the fact that it's based on real-life makes it much more interesting: instead of feeling like a cheesy romcom, it shows that life sometimes can feel like a movie.
Hamari Adhuri Kahani begins in the present, where Suri shows the viewer several conflicting scenes that leave them with many questions: a hallucinating man goes to his wife's funeral and he steals her ashes, leaving a diary behind. As the film dives into the past, we'll see how this strange beginning makes a lot of sense.
The film follows Vasudha, an Indian single mother who's waiting for his missing husband to come home after years of absence. Instead, what she gets is a notice from the police that her husband had joined a terrorist group and was being tracked down.
When she meets Aarav Ruparel, the owner of a hotel chain in the Middle East, he is stricken by her beauty and offers her a job in one of his hotels in Dubai. She takes the opportunity and moves there with her son.
Vasdha realizes quickly that she too likes Aarav. At first, she doesn't want to betray her husband, so she refuses Aarav's advances. But eventually, she gives in. However, everything will take a turn for the worse when her terrorist husband shows up in her Dubai home, asking for explanations.
Zero is one of those charming romantic comedies that is bound to put you in a good mood whenever you watch it. Directed by Aanand L. Rai and written by Himanshu Sharma, the film follows two unlikely people who fall in love against all odds.
The film wasn't watched by many people, even though it featured Shah Rukh Khan, one of India's most famous actors, often called the "King of Bollywood". It did so badly that it didn't even manage to recoup its budget.
However, even its worst critics and detractors can agree that it tells a heartfelt story that totally breaks the norm from what you'd normally see in a rom-com. In that sense, while Zero may not be the best romcom out there, it is a film that's pushing its genre forward, particularly in a country like India.
The film follows Bauua (Khan), a man with dwarfism who has a bit of tough luck with love. Most people he meets either ignore him or feel pity for him due to his condition, which makes Bauua feel very uncomfortable.
After years of trying to find a partner, it seems like all hope is lost for poor Bauua. That's until he meets Aafia Bhinder, a scientist working for an international space program who suffers from cerebral palsy. Unlike the other people around him, she doesn't see him as being less of a person for his condition. In fact, she feels it makes him more interesting.
However, their charming love story seems about to be cut short. On the very same day that they are meant to be married, Bauua learns that he will get a chance to compete in a dancing show. The prize? Getting to know a famous Bollywood actress that he's always had a crush on. He'll have to choose between superficial beauty and inner beauty, a choice that for some isn't so obvious.
Coming from the mind of revered Indian director and screenwriter Anees Bazmee is this lovely comedy film about a man who falls in love with a woman, only to realize that her whole family is composed of gangsters.
While Welcome didn't receive the best reviews by critics, it went on to become the second most watched film of the year. Not only that, but the film also garnered many fans in the years after its release, which led to a renewed interest in the characters of Welcome several years down the road.
This led Anees Bazmee to turn the film into a series, with its sequel Welcome Back coming out in 2015 and another film (Welcome to the Jungle) set to come out in 2022. Among the things that make this film special for Indian moviegoers is the fact that it was the last film that starred Feroz Khan, a legendary Indian actor.
Welcome tells the stories of two families. That of an Indian doctor living in Dubai who is trying to get his son, Rajiv, to marry. And also that of an Indian mobster living in Dubai who wants to assure that his daughter, Sanjana, marries a good man.
The two young suitors meet by chance and fall instantly in love with each other. The mobster is very happy, but the doctor gets scared when he finds out about his daughter-in-law's family criminal empire, so he moves to South Africa. Welcome will see the mobsters going after Rajiv's family in order to convince them to go back to Dubai and go on with the wedding.
Happy New Year (2014)
One of the biggest action comedy films to ever be made in India, Happy New Year, by Farah Khan, took the world by storm with its unruly humor, hilarious characters, and all-around great filmmaking. Happy New Year tells the story of a group of friends who out of the blue decide to become famous as a cover-up to steal some of the most expensive diamonds in the world.
While some critics weren't happy with the film, it was a smash hit with audiences, quickly becoming one of the most watched Indian movies of all time.
Happy New Year follows Charlie (played by Shah Rukh Khan), a fighter who wants to get his revenge against a man who conned his father and framed him for the theft of some very expensive diamonds. He plans to do so by doing his very own heist and framing his enemy for it.
His target is the Atlantis Hotel in Dubai, where the diamonds will be taken during New Year. To do so, he sets out to find a team of normal people with minor talents that can help him carry the job through. There's only one way to get to the diamonds: to become contestants in the World Dance Championship that will be hosted at the hotel that very same day.
The underlying motif behind The Misfits could best be described as follows: "You want me to go into a Middle Eastern country that is filled with terrorists to steal their gold?"
Shooting in Abu Dhabi and Dubai adds stunning production value to a film that embraces some fairly reverse views of Arabs, but the film feels like a late-20th-century smear of the people and culture one could expect to find there, as well as a marketing for this affluent, ultra-modern haven. The film feels downright archaic by the time a headscarves Cannon arrives in Arab dress.
The story goes like this: Richard Pace, an international thief, can't be held even in a federal maximum-security jail. But, after avoiding the FBI and cops with a spectacular escape and high-octane vehicle pursuit, he is captured by The Misfits (the name of the group who capture Richard pace), a band of modern-day Robin Hoods.
A secret organization led by the quirky and flamboyant Ringo the Prince and Wick, together with Pace's daughter Hope, does wicked things for all the right reasons. Pace is persuaded to join the expert squad in order to pull off the heist of the century: stealing millions in gold bars hidden beneath one of the world's most secure jails, owned by traitor tycoon Schultz and used to support terrorist organizations all over the earth. Apart from the cash, Pace wants vengeance on Schultz, the man who put him in prison.
To succeed from Los Angeles to Abu Dhabi, supercharged engines, fabricated identities, various cons, camels, nitro, and tremendous explosives will be required.
It is not a straightforward film. However, it is an adaptation of a work that is extremely tough to adapt by his standards. And, to be honest, Dune: Part One is just fascinating on a visual level.
However, I must say that I am not raving about it. Maybe I'm too connected to old adaptations – the first ones from the year 2000 -, maybe I feel the novel (Yes, a novel of the same name by Frank Herbert was published in 1965, and different movie sequels have been made on that novel) differently than the filmmaker, maybe I'm weary or too far off from modern cinematographic taste, but I enjoyed the novel much more.
"Dune" is a mythological and emotionally packed journey of a hero, that chronicles the narrative of Paul Atreides, a clever and gifted young man born into a tremendous fate above his comprehension who must travel to the universe's most perilous continent to protect the future of his family and people. But those who can overcome their fear will live as evil powers clash over the planet's unique supply of the most valuable resource in existence—a treasure worthy of releasing mankind's fullest chance.
Duke Leto Atreides assumes leadership of the treacherous desert planet Arrakis in the far future of mankind, the only source of the universe's most precious chemical, "the spice," a medication that extends human life and allows for higher levels of intellect.
This film is the epitome of fantasy, in all except its wildest excesses. After struggling to make an impression at home, Jackie Chan takes up Bond's exhibition place in the United States.
The film contains an odd combination of humor and genuine action ("deaths" and violence), especially when Jackie Chan has to walk that fine line between what his fans expect from him and having to murder individuals in order to defend others… I know it's weird that he's making fun (no pun intended) one minute and then shooting someone dead the next… but it's how it is.
Story: Vanguard, a secret security firm, is an accountant's last hope in life after he is targeted by the world's most dangerous mercenary organization.
Vanguard is a fast-paced piece of visual pleasure that's as mindless as any video game, not one but indeed multiple video games together. The movie might've flown as a larky fantasy adventure. Anyhow my humble opinion would be that if you want a thought-provoking story, then it's not your type, but if you are an action lover, relax, sit back and enjoy!
There is something really to be said for the reality that Bay is a unique director that you can tell who's behind the camera just by watching the opening five minutes of 6 Underground. Bay deserves credit for creating a film that is obviously his landmark. Anyone who has seen the "Bad Boys" or "Transformers" franchises would recognize this as a Bay film after only approximately five minutes.
What is the most enjoyable aspect of death? It's all about liberty—the ability to combat the evil that exists in our world. Unnamed members of the 6 Underground have chosen to alter the future. The crew is led by an enigmatic figure known only as 'One,' whose main objective is to guarantee that he and his comrades' acts are remembered.
"6 Underground" is from the school of thought that believes: "If you keep things going quickly enough, no one will challenge the reasoning."
The film explains how "One" made his riches (in "micro-magnets," which pays off late in a set piece involving a giant superconductor), but it never explains how or why he became such an effective assassin. Instead, the film portrays the world as "an infinite, horrible, crap covered in red tape," with the 6 Underground serving as the apolitical solution to our appeal.
Their aim is to assassinate a tyrant named Rovach, who is the top offender on One's private list of the world's ten most wanted evil-doers, leaving the others for possible sequels if Netflix finds the film's success worthy of a sequel.
Straight to the synopsis of Fast And Furious 7, which tells us: Dominic and his gang thought they'd left the life of an illegal fighter behind them. They had destroyed international terrorist Owen Shaw and parted ways. Shaw's brother, Deckard Shaw, is now out murdering the crew one by one for vengeance. Worse, a Somalian terrorist named Jakarde and a corrupt public servant known as "Mr. Nobody" is both trying to obtain "God's Eye," a computer-terrorism software that can transform any technology equipment into a weapon. Torretto must reassemble his squad in order to halt Shaw and recover the God's Eye program while embroiled in a power battle between the terrorist and the U.S. government.
Furious 7 is a must-see film because of its fantastic fight scenes, terrific acting, compelling plot, and a slew of cameos for all series fans. Even while I must confess that many of the action moments are surreal and out of this world, keep in mind that this is fiction and a film after all. There are also a few amusing bits and, most importantly, a heartfelt send-off and respect to Paul. The closing moment brought tears to my eyes, which was difficult for me to accomplish.
No film in the sequel has ever confronted a hurdle as apparently impossible as Furious 7, which had to make storyline and technical sense of Paul Walker's abrupt mid-production death while still providing an escapist excitement. That the film appears in such a cohesive and enjoyable form is no simple achievement on the part of Wan and the actors and production, but the fact that it's also the finest film in the series.
Star Trek Beyond uncovers all engrossed, overcoming a troubled production history and tenuous pre-release bang to emerge as yet another winner in the new Star Trek franchise, with the same level of heroism and determination.
Following 2009's successful Star Trek and 2013's disputed Star Trek Into Darkness, this third movie attempts to give a gratifying blend of action, narrative, and visuals. This sequel, co-written by Doug Jung and Simon Pegg, is produced by Taiwanese-American Justin Lin, who has produced three of the Fast & Furious franchise's most popular films. This film is essentially a beefed-up but otherwise accurate remake of an old T.V. episode, with the same simple narrative, but extended out over 122 minutes, with all of the key characters virtually reflecting the originals.
The storyline of the film is: Upon arriving at Starbase Yorktown, a lonely outpost on the outskirts of Federation space, the USS Enterprise is destroyed by an unstoppable wave of unknown aliens halfway through their five-year mission. With the crew imprisoned on an unfamiliar planet with no visible means of escape, they must confront a vicious enemy who has a deep hate for the Federation and everything it stands for.
Only a renegade alien warrior can assist them in reuniting and fleeing the planet in time to prevent this terrible threat from igniting possible cosmic warfare.
A short summary of the movie is: After a terrorist assault in Riyadh, Saudi Arabia, in which families and FBI Agent Francis Manner are killed, FBI agent Ronald Fleury blackmails the Saudi Arabian consul into gaining five days of inquiry in the area.
To avenge their companion and locate those guilty for the attack, he goes alongside agent Grant Sykes, Janet Mayes, and Adam Leavitt. The agents face several challenges during their investigation, but they are aided by Colonel Faris Al-Ghazi, who instructs the squad on how to behave in a hostile atmosphere.
I was somehow skeptical about the film: I assumed The Kingdom would be another dull film about terrorism in the Middle East. I'm pleased I didn't turn it down. This movie had me fascinated from the beginning and kept me hooked till the end. It's not an epic film by any means, but it's certainly enjoyable and action-packed. I'm aware that most action movies have poor narratives and storylines. I'm not trying to imply that the narrative was incredible.
The plot was actually rather fantastic, with powerful conversation and a memorable phrase near the end that made you think.
Syriana is a film about oil and money, Asia and South America, businessmen and spies, the Gulf States and Texas, reform and retribution, bribery and treachery that never ceases to fascinate. Stories like Syriana usually concluded with one common theme: there is less oil than the world demands, and this will make some people wealthy while killing others.
Syriana is a thriller about corruption and power in the oil industry that tells four parallel narratives: the CIA agent Bob Barnes, who has extensive experience in the Middle East, who falls into trouble after a failed mission dealing missiles in Lebanon; the inquiry of the attorney Bennett Holiday into the merger of two American oil companies, Connex and Killen; and the distressing relationship of the energy analyst Bryan Woodman with the son of a powerful Emir.
Syriana begins in Iran, with George Clooney almost losing control of the transportation of certain munitions, based on events from the non-fiction work See No Evil by Rober Baer. A few moments later, on the streets of Tehran, there is a casual, probably unrelated explosion that dispels any notion that this is a lovely, comfy espionage film.
Staying Connected While Travelling
In today's increasingly connected world, staying online while traveling has become essential for a seamless experience. That's where eSIMs come into play, revolutionizing the way we access mobile networks during our global adventures. Say goodbye to hunting down local SIM cards at the airport; eSIMs provide instant activation the moment you land, sparing you the fortune usually spent on international roaming and allowing you to genuinely travel like a local (without getting hopelessly lost!).
With eSIMs, tasks like restaurant recommendations and reservations, up-to-the-minute public transport instructions, checking opening hours, and accessing further information become a breeze. And, of course, sharing your journey on social media is easier than ever. To stay connected wherever you roam, consider using either Airalo or Holafly. Airalo boasts the most extensive range of destinations worldwide, offering smaller data bundles tailored to your needs, while Holafly provides unlimited data packages and fantastic EU data deals.
So why wait? Embrace the future of travel connectivity with eSIMs and make your next journey effortlessly smooth.
Further Things To Consider Before Any Adventure
Now you're all set and prepared to explore our big wide world, why not sort out everything else out all in one go? If necessary for your travel plans make sure you have brought proper travel insurance, protected your privacy by getting a secure VPN, compared all the top hotel booking sites to find just what you're after, reserved an unbeatable rental car price and - of course - booked the best flight deals!
Or maybe just forget it all and go for a last-minute cruise or effortless tour instead?
Many budget travelers (including me) indulge in worldwide airport lounge access, so we can experience luxury while still slumming it in economy. Naturally, we would never leave home without a more general travel guide since we couldn't possibly cover everything here!
Just add an adventurous attitude and plenty of smiles - they go a long way - and that about covers it all! Now go out, find your own path and don't forget to share your best inspiration stories with me on Facebook, Twitter, and Instagram...I'd love to hear from you!