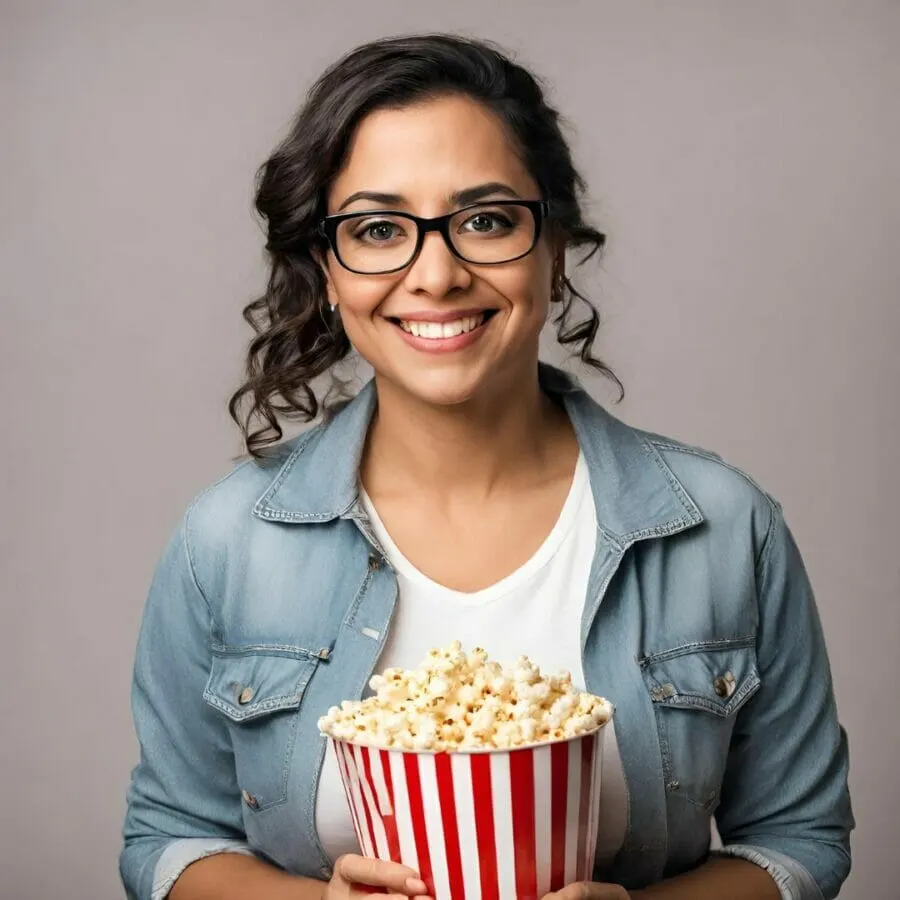 Sofia De Vera combines a heartfelt passion for cinema with over 15 years of critiquing for esteemed film publications, wielding academic credentials from the University of Southern California and New York University, to serve as your personal guide through the enchanting worlds of film and television.
Toronto has a lot to offer for both national and international filmmakers. The city has fabulous modern cityscapes, particularly its famous waterfront skyline. It is also well known for its ethnic and cultural diversity. So it will come as no surprise that there are so many wonderful movies set in Toronto.
There's a certain charm to the city of Toronto. It stems from the fact that wherever you come from, you'll always feel at home in Toronto. Perhaps one wouldn't expect it, since it's a visibly modern and highly-developed city. But unlike other big cities that are work hubs all over the world, Toronto still feels like a homely town.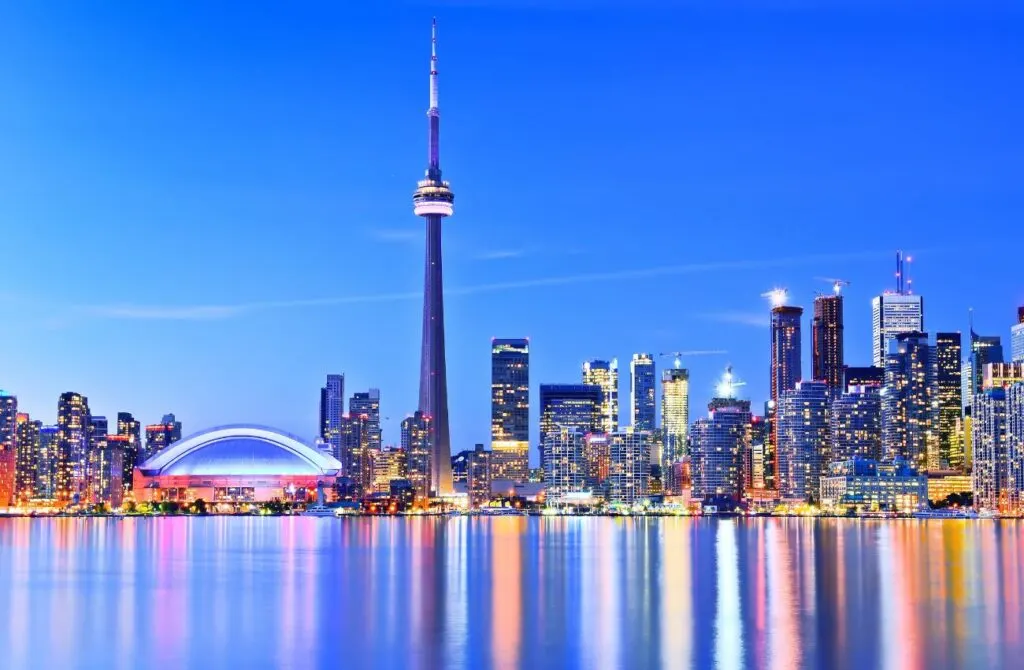 Like many places in Canada, its people are some of the most welcoming toward tourists you'll ever find. And that's thanks to the fact that many of them are either immigrants or descendants of immigrants. At the core of Toronto lies diversity: no matter who you are, Torontonians will welcome you with open arms to their beautiful city.
But it isn't only its people that are welcoming: the city itself is welcoming. One of the many wonders of Toronto is the fact that it was built with the good of the people in mind. Whether you're a tourist or a local, you'll be able to enjoy the comfortable walkable spaces the city has to offer. From lively parks filled with fun and music to charming alleys where one can enjoy a cold beer or a hot coffee.
Toronto may not seem like a big haven for artists, particularly when compared to cities from the Old Continent, but from its diverse community of inhabitants have appeared many interesting art scenes. It has a little bit of everything: interesting filmmakers, great musicians, and creative painters.
Torontonians are also known for their love of jokes and laughter. While there aren't enough films to cover all the great things one can find in the city, the films in this list will show you some of the best that Toronto has to offer.
These films set in Toronto have narratives that rely on their settings as much as their main protagonists, and as a result, spectators get a glimpse of this iconic city through the director's eyes. To honor the concept of cinematic travel, we have also assembled lists of our favorite films shot in some of our all-time favorite travel destinations: Prague, Vienna, Venice, Vermont, Hollywood, and Philadelphia.
Wondering where to watch? It depends on where you live in the world and which streaming services you have. We link to the streaming service we watch on in each case - be it Netflix, Amazon Prime, Apple TV+, or elsewhere.
You can get one month free of Amazon Prime (or a 6-month trial for students) of Amazon Prime and also get immediate access to FREE Two Day shipping, Amazon Video, and Music. While you won't be charged for your free trial, you'll be upgraded to a paid membership plan automatically at the end of the trial period - though if you have already binged all these, you could just cancel before the trial ends.
Apple TV+ also has a one-week trial, and Hulu has a one-month trial (which can be bundled with Disney!). Another option might be using a VPN to access Netflix titles locked to other regions. Netflix is now available in more than 190 countries worldwide and each country has a different library and availability. US Netflix is (understandably) one of the best.
While we wish everything could just be in one place - for now, it seems these are the best streaming platforms to watch on.
Since the people of Toronto love to laugh, there is no better way to start this list than with one of Canada's most iconic comedy films. Every Torontonian has watched or at least heard of, The Adventures of Bob & Doug McKenzie: Strange Brew. This 1983 film was a sensation in Canada upon its release, bringing the characters of brothers Bob and Doug McKenzie to the big screen.
Before the film, one could see the two of them on Second City Television, a Canadian TV show recorded in Toronto that featured some of the best sketch comedians in the country. Many great actors that you're surely familiar with come from SCTV. But the most famous of them are the ones that play Bob and Doug.
The two characters were created for TV by the comedy duo of Rick Moranis and Dave Thomas. While you may have seen Moranis in his roles in Ghostbusters, Spaceballs, or The Flintstones, Thomas appeared in several comedies as well as voiced many famous cartoon characters.
Since they were the soul of the show, Moranis and Thomas wrote and directed the film they'd star in. The Adventures of Bob & Doug McKenzie: Strange Brew follows the brothers as they try to find a way to make money.
First, they try to make a movie, but that fails horribly. Then they try to scam a local store by pretending that they found a mouse in one of the beer bottles. Surprisingly, this lands them a job in that same beer company as mouse inspectors.
While they are thriving on their new-found luck, a villainous beer-maker (Max von Sydow) is planning to take over the world with his mind-controlling beer. It will be up to the brothers to stop him. The film won the duo their second Emmy Award since they had won one before during their time on SCTV.
Canadian Bacon doesn't only poke fun at Canadians, but also at people from the United States. The film is a satire of the way that these two countries have dealt with each other over time. And what better director for that than Michael Moore.
Moore is a famous documentarian with a witty sense of humor that knows the ins and outs of American politics. While Canadian Bacon was made before any of his major documentaries, it still manages to say something quite interesting about American-Canadian relations.
The movie follows the President of the United States (played by the famous M*A*S*H actor Alan Alda) as he sees his approval rating fall after declaring that he doesn't want his country to wage war anymore. He decides to hear the people's demands and starts to look for a new enemy.
All the while, an American sheriff (John Candy) who is attending a hockey game in Ontario makes a snarky comment about Canadian beer, which causes a fight to ensue. Hearing about this incident in the news, the President decides that Canada will be their new enemy.
Canadian Bacon is a hilarious film that will take you throughout all of Canada: from its border in the United States by Niagara Falls to some of Toronto's most iconic landmarks. In fact, it's in the city of Toronto that the most important part of the film takes place.
There is the headquarters of the villain, an arms dealer known as Hacker (G. D. Spradlin) who is the one trying to make the war between Canada and the United States happen.
One of the many great things about the film is that it features the last performance of recognized Canadian actor John Candy. One of the most famous stars to come out of SCTV, he appeared in the Bill Murray-led comedy Stripes and the romantic classic Splash. His most renowned role, however, was in the classic comedy film by John Hughes, Planes, Trains and Automobiles. If only for him, the film is worth watching.
The best Canadian comedies aren't only those of the eighties and nineties. Scott Pilgrim vs. the World is a testament to the fact that Canadians will keep on rocking and laughing. The film was directed by Edgar Wright, one of Britain's most forward-thinking directors, who you may know from Shaun of the Dead or Baby Driver. Although, if you know him is most likely due to this great film.
Scott Pilgrim vs. the World is an adaptation of the Scott Pilgrim comic by Bryan Lee O'Malley, considered to be one of the most influential artists to come out of Toronto. The film tells the story of the titular Scott Pilgrim (played by Michael Cera in one of his best performances), a young man from Toronto who is trying to make it big with his indie band.
He's kind of lost in his life: the only thing he does is play music, or video games, and is dating an underage girl even though every one of his friends tells him that that's a bad idea.
His life seems to change, however, when he meets an alternative delivery girl known as Ramona Flowers. The two of them begin dating, but he quickly learns that to be her boyfriend he'll have to "defeat her seven evil exes".
This fun comedy becomes a quirky action film when Scott is faced with Ramona's exes, who he fights both with fists and music in a fashion much like a videogame.
Fans of romcoms (romantic comedies) should not fear, for there are many great romantic stories set in the streets and cafés of Toronto. One of them is The F Word, which you may know as What If, a lovely tale about two people from the opposite gender, one single and one taken, who are trying to look beyond their carnal impulses and just be friends.
The F Word is made by and for Canadians, with many of the creatives behind it being either from Toronto or Montreal. Adapting a not very well-known play called Toothpaste and Cigars, the film was directed by Michael Dowse and the screenplay, which won the Canadian Screen Award, was written by Elan Mastai.
While the actors are not Canadians, there is no doubt that this film is perfect for anyone wanting to know what Canadian filmmaking is like.
The film follows Wallace (played by Daniel Radcliffe), a young man who, after a tough break-up, has been isolated from everyone else. He's finally convinced by his best friend (Adam Driver) to come to a party at his house.
There he meets Chantry (Zoe Kazan), a sweet girl who thinks very much like him but is in a relationship. He asks for her number but doesn't plan on calling her. However, fate will have it that the two of them meet just a few days later. Their "friendship" will take them through the best spots in Toronto, which makes this film a must-watch for anyone planning to travel to the city.
Take This Waltz is another great Canadian rom-com, but this one does have a bit more drama than The F Word. It was made by Sarah Polley, one of Canada's most famed actresses. Although you may have seen her in one of the many Hollywood films she starred in, she's mostly known for her role as the main character in the Canadian TV series Ramona.
However, since the two thousands, she has started to work as a director, writer, and producer, pushing for new stories to be told in cinema. Her first film earned her an Academy Award nomination and, with Take This Waltz, she earned mainstream success.
The film follows Margot (Michelle Williams), a freelance writer who is in an unhappy marriage with a man named Lou (Seth Rogen). While traveling through Canada to do research for a writing assignment, she meets Daniel (Luke Kirby). This man, who is both an artist and works hauling rickshaws, keeps bumping into her all through Canada.
As she goes back to her home in Toronto, she meets him there too. The two of them share a cab and find out that they live right in front of each other. Margot and Daniel will become closer and closer, painfully aware that they love each other but can't be together.
One of the many things that Canadians love is their music. Many great indie rock bands come from different parts of Canada, and their most loyal fans are always Canadians themselves. So, it's no surprise that a film like This Movie Is Broken exists.
This charming film is both a rom-com and a live concert. The filmmakers behind the film, long-time collaborators director Bruce McDonald and Don McKellar, managed to mix these two genres in a fascinating way.
This Movie Is Broken is a must-watch for anyone interested in Toronto's music scene. The film follows Bruno (Greg Calderone) a man from Toronto who just had the best night of his life after having sex with his long-time crush, Caroline (Georgina Reilly).
However, not everything is good: Caroline is bound to go to France the day after that. But Bruno has something planned in order to convince her to stay: he got both of the tickets for her favorite band, Broken Social Scene, which will play that very night. Their romantic adventure will take them to the concert and to one of the best nights of their lives.
The concert is set to take place on the amazing Harbourfront. This park just by Lake Ontario is perhaps the most important cultural hub in all of Toronto. Many concerts, festivals and other artsy activities take place here. It's a common meeting spot and a perfect place to go out on a date or simply on a stroll.
Anyone visiting Toronto should stop by the Harbourfront. This Movie Is Broken will show you this location in all its excellence.
When talking about Torontonian and Canadian cinema, there's one director that cannot be avoided, for he's one of the best to come out of there. The director in question is David Cronenberg, the controversial yet thoroughly renowned artist who has captivated audiences with horrifying images that defy imagination.
His most famous movie is, perhaps, the 1986 remake of The Fly, where Jeff Goldblum is transformed into a fly-like monster. However, that's not regarded as his best film. Ask any Cronenberg fan and they'll tell you that his best has always been one of his first, Videodrome.
This amazing cult classic is set in a familiar yet strange depiction of Toronto. Videodrome follows Max Renn (James Wood), the director of a Torontonian television station who suddenly stumbles upon a weird show by the name of Videodrome. In this show, people from a faraway country are tortured and killed.
Instead of being repulsed, Max finds this interesting and decides to air the show on his own station. When his sexual partner, Nicki (Debbie Harry), goes missing after trying to contact the makers of Videodrome, Max is set to figure out who or what is behind this terrible show. The search will take him to the most underground of places and he'll uncover a terrible and deep conspiracy.
While the film did very badly at the box office, it became very popular when it was released on VHS and TV. Slowly but surely, it gained quite a big cult following of people that supported Cronenberg on his many projects to come. For example, his next movie, The Fly, was a total success.
Videodrome doesn't offer the most beautiful depiction of Toronto, but it is a part of its history and it has also marked the beginning of a new genre within horror.
There is no doubt that Denis Villeneuve is one of the most important directors to come out of Canada in recent years. While he had a successful and productive career during the two-thousands, it wasn't until 2013 Enemy that he broke out into international fame. It's a psychological thriller that loosely adapts the plot of The Double, a novel by Portuguese writer José Saramago.
The film follows Adam Bell (Jake Gyllenhaal), a man living in Toronto who works as a history professor at an undisclosed university there. One day, out of the blue, a colleague suggests that he should watch a certain film. Adam takes his advice and rents it.
He isn't much interested in the flick until he notices that one of the actors looks very much like him. This marks a break from his monotonous life: Adam decides to look this actor up on the Internet and stalks him in real-life.
Becoming careless, the actor, Anthony, becomes aware of Adam and their fateful meeting takes place. The Toronto Film Critics Association deemed Enemy as the best film of the year.
If you haven't seen this film, you'll surely have heard of Villeneuve's other great features. He made some other great amazing thrillers like Prisoners and Sicario. He also directed two of the best science fiction films in recent years, Arrival and Blade Runner 2049. Most recently he released his long-awaited adaptation of Frank Herbert's sci-fi classic Dune.
Owning Mahowny is a great film and a must-watch for all fans of true crime stories, particularly those about embezzling. While the film's director, a Polish filmmaker known as Richard Kwietniowski, isn't very known internationally, he managed to make a thrilling film that captivated both audiences and critics alike.
Set in Toronto in the eighties, the film follows Dan Mahowny (played by the talented Philip Seymour Hoffman), a man working at the Canadian Imperial Bank of Commerce. He's someone very good at his job, so he's constantly being asked to handle the accounts of the richest clients of the bank.
However, nobody in his job knows his secret: Mahowny has a very tough addiction to gambling. Making use of his privileges as an assistant branch manager, he takes money out of the biggest accounts and uses it to gamble weekly in a casino in Atlantic City.
The film is based on the real-life story of Brian Molony, who managed to embezzle more than ten million dollars, only to waste it all on his gambling addiction. Even though he got caught, Molony only served two years of his six year prison sentence and is now living a happy life in the city of Toronto.
A movie about the best films set in Toronto wouldn't be complete without what's considered to be the best movie ever made in Canada. Goin' Down the Road is a Canadian classic by Donald Shebib.
Most people aren't aware of who Shebib is, but he played a key part in the development of English-spoken Canadian cinema. He's a foundational figure who has made many great films, although he's now retired from the art.
Goin' Down the Road tells the story of two men (played by Dough McGrath and Paul Bradley) who leave their hometown in Nova Scotia and travel all through Canada in order to get to Toronto. What do they hope to find there? A job, simply. While they could surely find that in Nova Scotia, they are set on the idea that Toronto bears a brighter future for them.
When they get there, however, they find out that Toronto isn't all that better: jobs are scarce and the lack of money puts a heavy strain on their relationship. However, they stick together and try to see their plan through.
While the film doesn't portray the most attractive look at the city of Toronto, it does offer some really interesting insight into what living there back in the seventies was like. A sequel, Down the Road Again, was made in 2017. It marked the return of Shebib to directing.
This film stars only McGrath, for Bradley died in 2003. It sees the surviving member of the pair going back to Toronto after being absent for quite some time. There he reconnects with those he left behind, finding that the city has changed much ever since he first visited it.
If you have the chance, you should watch both of the films, for they make quite an interesting portrayal of the evolution of the city of Toronto.