There are many perks to solo travel. However, when you're going to the beach, you run into a major problem. If you want to take a dip in the water, you will have to leave your stuff unprotected. Anyone could come along and steal your phone or wallet.
Financially, this may not be such a massive problem. Renters insurance covers your personal belongings from theft while you're abroad. If your stuff gets stolen, you can put in a claim immediately. But it will still be very frustrating nonetheless, especially if you need your phone to get around and your wallet to pay for things.
The good news is that you can go swimming in the sea while at the beach alone without falling victim to theft. However, you may have to make some compromises.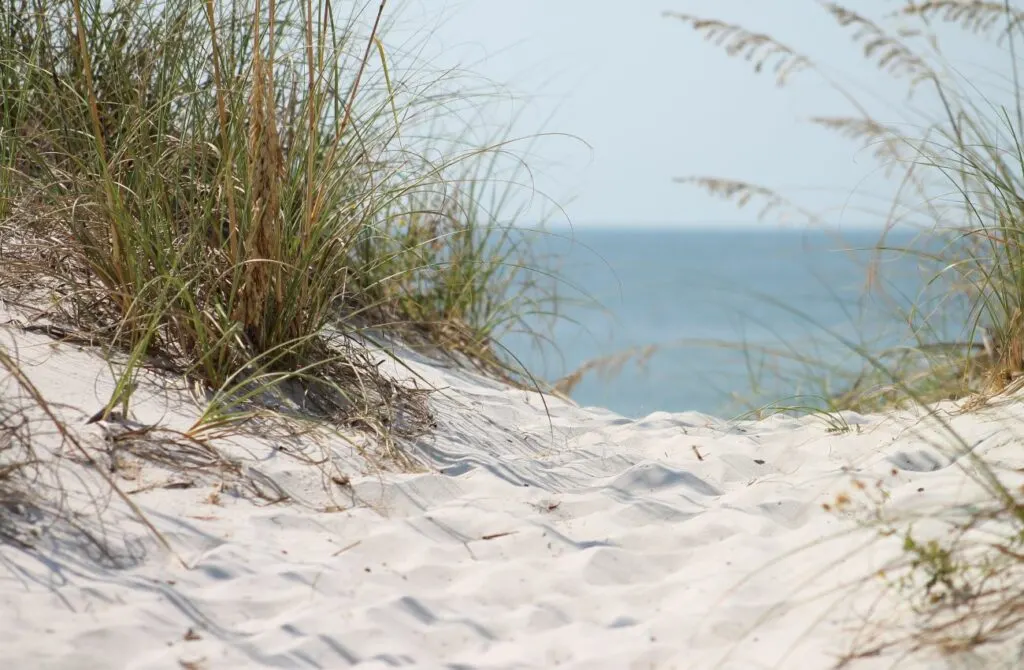 Leave Your Stuff Behind
If you are staying in a hotel or Airbnb near the beach, you may be better off leaving all of your stuff behind. You can put your wallet, phone, and other expensive devices in the safe. You can leave the key with the receptionist or in a lock box. By doing so, you will be most at ease.
Of course, this is not a great solution if you want to use your phone to listen to music or read, or you need money for snacks and drinks on the beach.
Find A Locker
Many beaches have lockers that you can use, either for free or for a small fee. You can take your phone and wallet onto the beach and put them in the locker when you are ready for a dip in the water. Make sure that any locker you use is not too flimsy. It should be lockable with a code of at least 4 digits.
This is perfect if the locker is not too far from where you are sitting and it is not inconvenient to walk to and fro. Unfortunately, not all beaches have lockers.
Go To A Beach Club
The most comfortable solution is also the most expensive. If you go to an exclusive beach club, your items are unlikely to get stolen while you're in the water. Other beachgoers are also paying for the privilege of using this beach, and the staff are highly unlikely to risk stealing from a patron.
At a good beach club, you can swim, fall asleep, or even go for a walk without any worries. This is one of the main reasons people are willing to pay high prices for beach clubs.
But what if none of these options suit you? Let's say there is no beach club, no locker, and you need your phone and wallet with you. Can you actually enjoy the beach without the constant anxiety that someone will steal your things?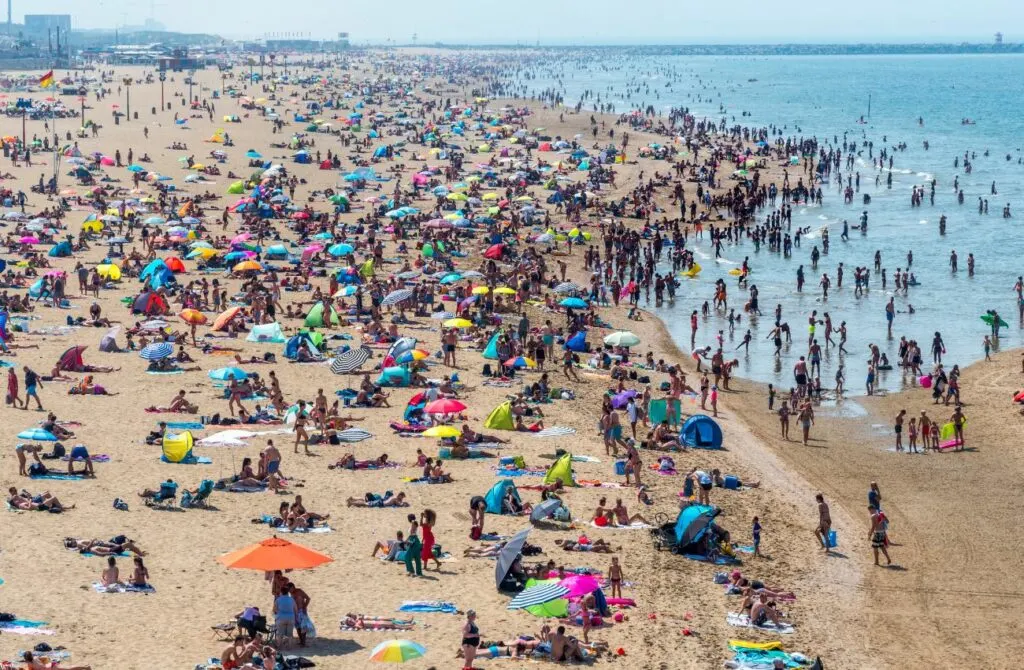 Get A Waterproof Pouch
You can go swimming alone without having to worry about theft. In most coastal locations, it is easy to find a place selling small waterproof pouches. These seal completely, and you can use them to take your phone and wallet into the sea with you. It's not the most comfortable solution as you will have to constantly ensure it will not get carried away, but it does allow you to have that refreshing swim while solo at the beach.
Don't Ask A Stranger To Keep Watch
As tempting as it might be to ask a stranger sitting near you to keep an eye on your stuff while you swim, this is not a good solution. They may be extremely responsible and take the safety of your things very seriously. But this may be a major spanner in the works of their own relaxing beach time. Instead of being able to lie back and close their eyes or go for a stroll by the water, they're stuck looking after your things.
You can enjoy the beach alone while traveling solo. Ideally, you won't have to take your valuables to the beach with you. But even if you do, there are ways to protect them.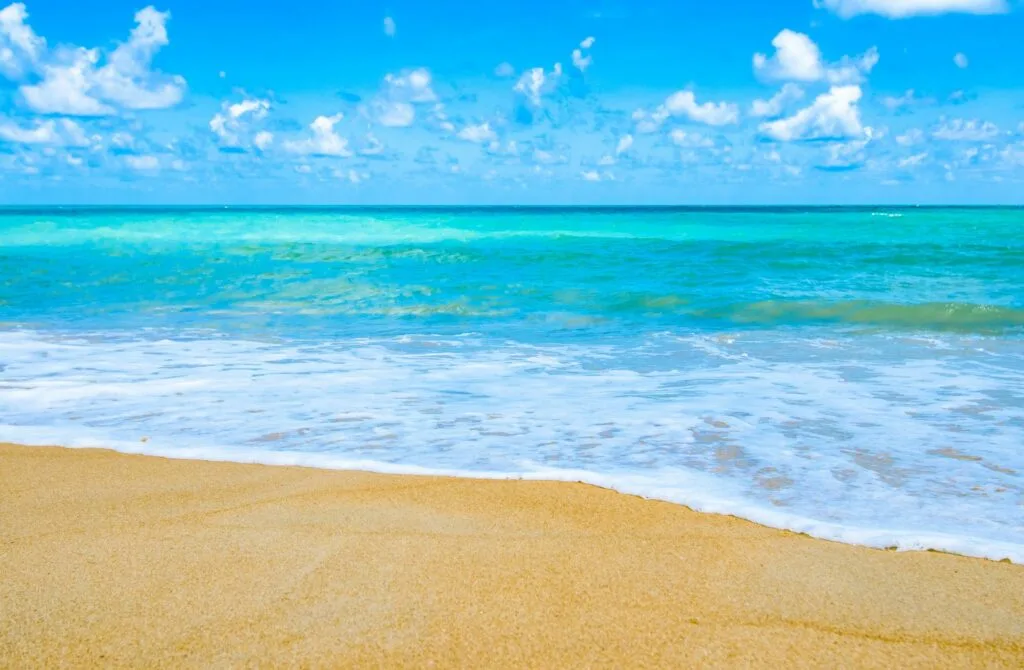 Staying Connected While Travelling
In today's increasingly connected world, staying online while traveling has become essential for a seamless experience. That's where eSIMs come into play, revolutionizing the way we access mobile networks during our global adventures. Say goodbye to hunting down local SIM cards at the airport; eSIMs provide instant activation the moment you land, sparing you the fortune usually spent on international roaming and allowing you to genuinely travel like a local (without getting hopelessly lost!).
With eSIMs, tasks like restaurant recommendations and reservations, up-to-the-minute public transport instructions, checking opening hours, and accessing further information become a breeze. And, of course, sharing your journey on social media is easier than ever. To stay connected wherever you roam, consider using either Airalo or Holafly. Airalo boasts the most extensive range of destinations worldwide, offering smaller data bundles tailored to your needs, while Holafly provides unlimited data packages and fantastic EU data deals.
So why wait? Embrace the future of travel connectivity with eSIMs and make your next journey effortlessly smooth.
Further Things To Consider Before Any Adventure
Now you're all set and prepared to explore our big wide world, why not sort out everything else out all in one go? If necessary for your travel plans make sure you have brought proper travel insurance, protected your privacy by getting a secure VPN, compared all the top hotel booking sites to find just what you're after, reserved an unbeatable rental car price and - of course - booked the best flight deals!
Or maybe just forget it all and go for a last-minute cruise or effortless tour instead?
Many budget travelers (including me) indulge in worldwide airport lounge access, so we can experience luxury while still slumming it in economy. Naturally, we would never leave home without a more general travel guide since we couldn't possibly cover everything here!
Just add an adventurous attitude and plenty of smiles - they go a long way - and that about covers it all! Now go out, find your own path and don't forget to share your best inspiration stories with me on Facebook, Twitter, and Instagram...I'd love to hear from you!