Films are a great way to find new places to visit and inspire people to travel into the unknown, and movies set in Brazil are no exception. Brazil is famous all around the world for its beautiful beaches, fun music, delicious food, vibrant carnivals, mountainous landscapes, and the Amazon rainforest.
All of these elements have interested storytellers for years and result in a wonderful complex and rich array of movies set in Brazil. However, you would expect nothing less for such a rich and complex country.
We love this because one of the reasons why we watch movies is that they are a perfect way to travel to different places while staying at home – and to decide if a destination evokes that sense of wanderlust in us before ever investing in a ticket to physically go there.
This 'travel via cinema' is what inspired us to then visit New Orleans, Ireland, and France … among many other places. Sometimes you can even visit different locations and feel like you were inside the movie (thus the popularity of visiting Middle Earth / New Zealand or James Bond's Skyfall). When it comes to South America's largest country, these films set in Brazil will have you wanting to visit the stunning Ouro Preto (the True El Dorado!), to relax on the paradisiacal beaches of Ilha Grande or to explore the countless other places to visit in Brazil.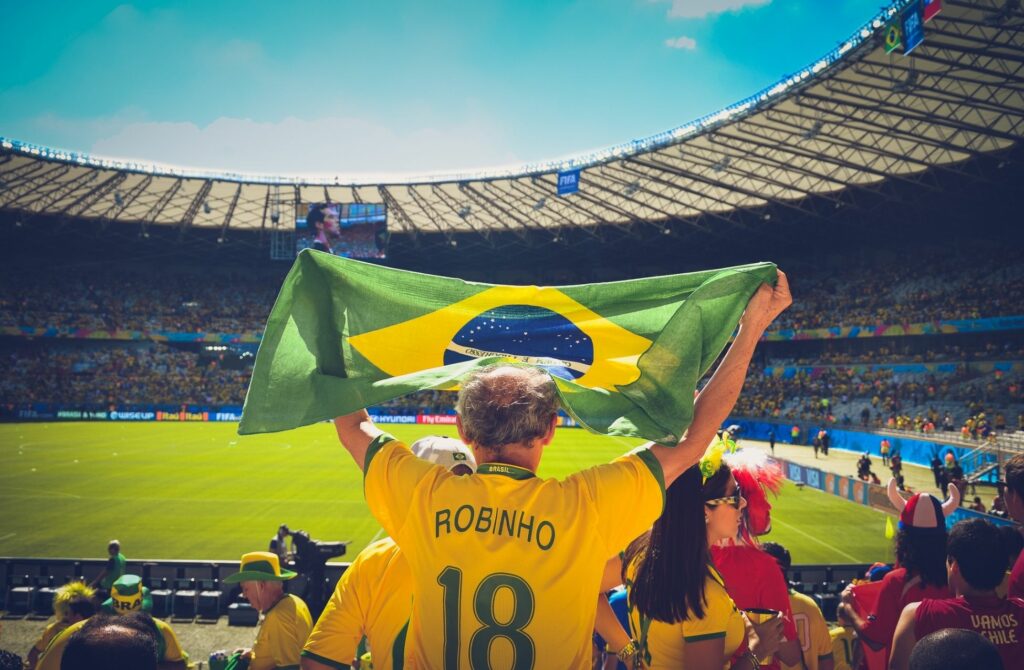 In the following paragraphs, we dive into some of Brazilian best cinematic pieces and why they deserve to be watched, as well as the locations featured and the reasons to visit them.
Wondering where to watch? It depends on where you live in the world and which streaming services you have. We link to the streaming service we watch on in each case - be it Netflix, Amazon Prime, Apple TV+, or elsewhere.
You can get one month free of Amazon Pride (or a 6-month trial for students) of Amazon Prime and also get immediate access to FREE Two Day shipping, Amazon Video, and Music. While you won't be charged for your free trial, you'll be upgraded to a paid membership plan automatically at the end of the trial period - though if you have already binged all these, you could just cancel before the trial ends.
Apple TV+ also has a one-week trial, and Hulu has a one-month trial (which can be bundled with Disney!). Another option might be using a VPN to access Netflix titles locked to other regions. Netflix is now available in more than 190 countries worldwide and each country has a different library and availability. US Netflix is (understandably) one of the best.
While we wish everything could just be in one place - for now, it seems these are the best streaming platforms to watch on.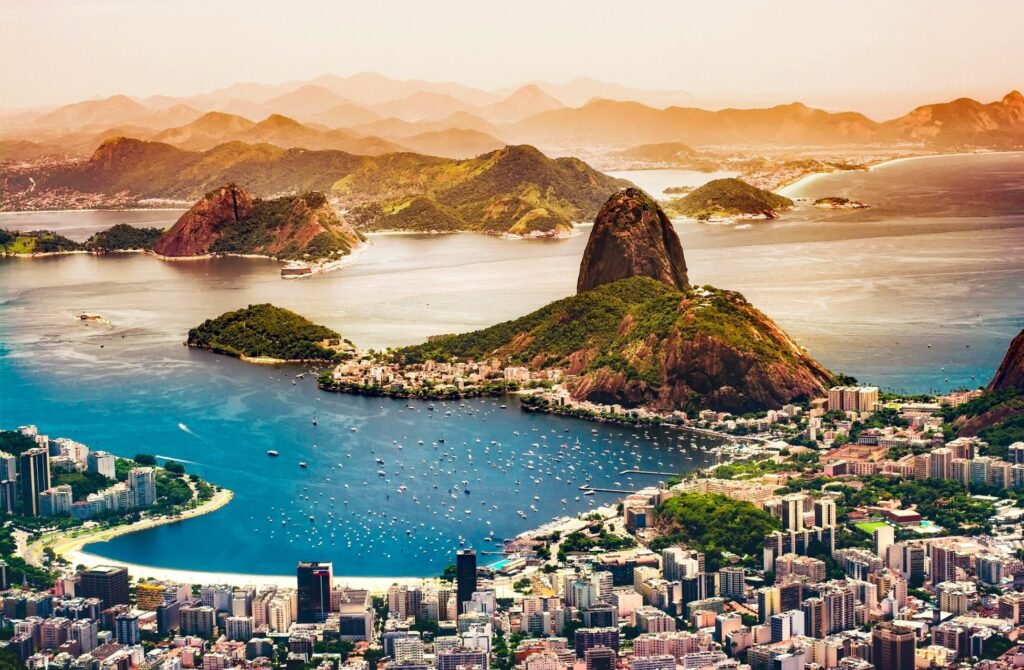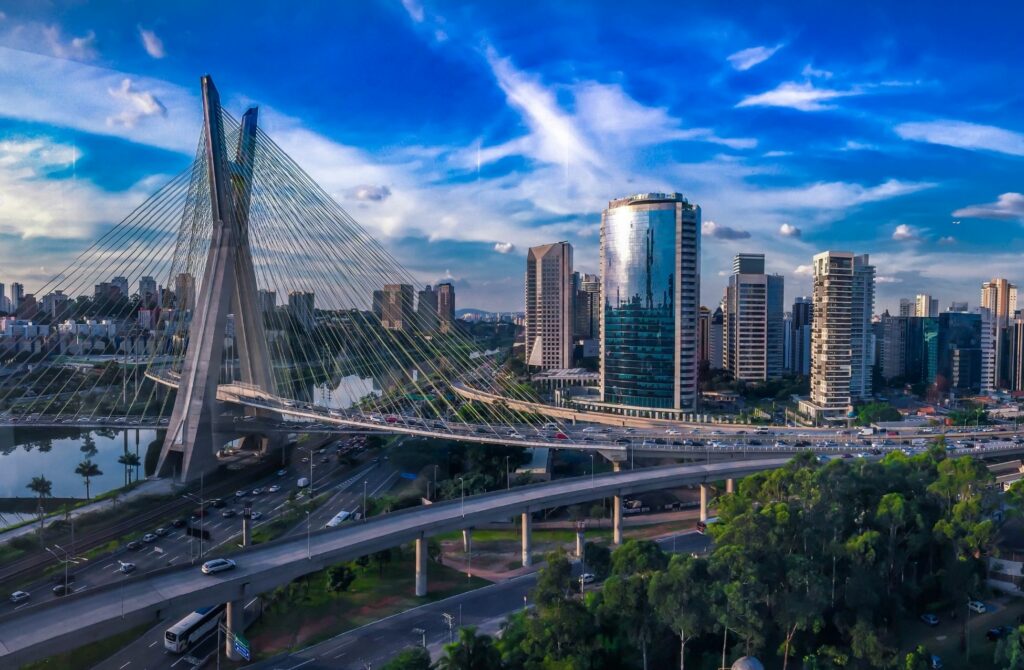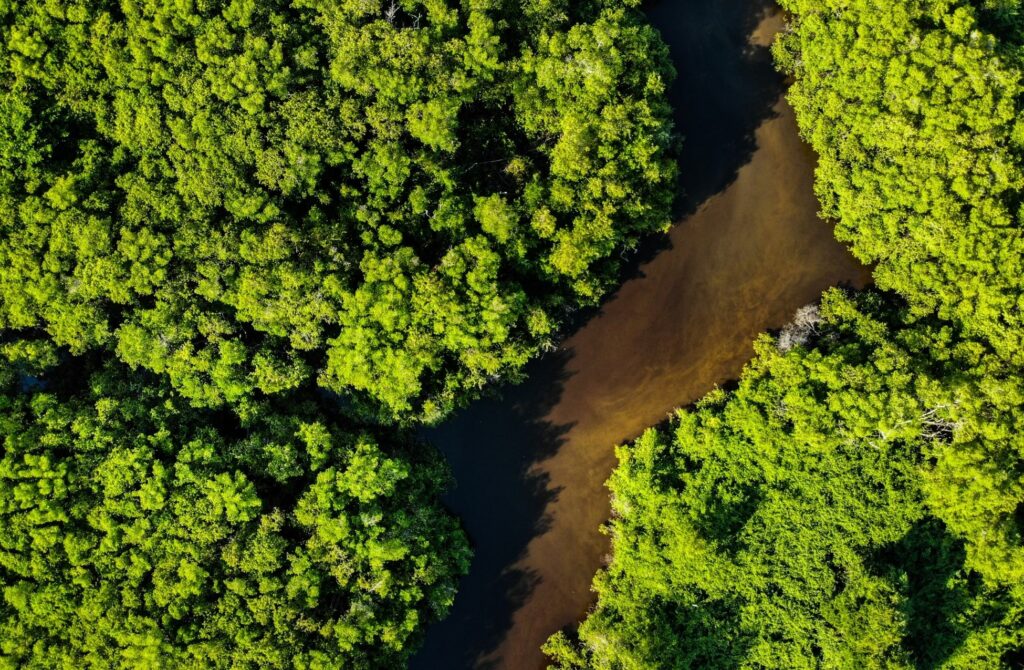 Central Station [Central do Brasil] (1998), by Walter Salles, is a moving story about a retired teacher, Dora, who works at the train station, writing letters that illiterate people dictate, and Josué, a young boy who goes in search of his father. After Josué's mother dies, Dora will have to abandon her indifference and coldness, to help the child. The film was nominated for multiple awards, including the Oscar for best foreign film. It engraves itself within the Brazilian road movie genre and is deserving to a place on any list of best movies set in Brazil
Dora and Josué's journey begins, as the title indicates, in Rio de Janeiro's central station, which was built in 1945 and still functions today as the city's main train and subway station. The busy and suffocating atmosphere of the city is encapsulated perfectly in the scenes inside the station, while panoramic shots of the city reveal its powerful architecture, with a mighty tower rising above all the characters.
However, the protagonists will soon get a whole lot more air, once they start traveling the northern countryside. Their odyssey is accompanied by endless roads, small houses, large earthy fields, and astonishing sunsets. The intimacy that grows between Dora and Josué is beautifully encompassed by the vast Brazilian countryside.
Black Orpheus [Orfeu Negro] (1959), by French director Marcel Camus, is a modern retelling of Orpheus and Eurydice's myth, but, instead of Greece, the story takes place in Rio de Janeiro during carnival. This film actually helped popularize Brazilian music all over the world, and it won the Palm d'Or at Cannes Festival. Just as in the myth, our protagonists will develop a beautiful relationship marked by music and tragedy.
Most of the film was shot in Morro da Babilônia, a favela located right behind Leme beach, which is now a popular place to visit in Rio de Janerio. While most tourists admit to having a prejudice against the neighborhood, they all declare it a marvelous and safe place after visiting it. And watching the movie is easy to understand why. The camera moves swiftly through different natural landscapes, such as the beach and the hills (morros), and the town center, full of life and color, with people dancing and celebrating at every step.
The film does a great job of displaying the kind and lively locals, and making the viewer fall in love with Brazilian sounds. Music plays such an important role, in fact, that in 1994 a remake was made, where Orpheus is played by famous singer-songwriter Caetano Veloso.
Continuing with films where music is central to the story, we find We Still Have The Deep Black Night [Ainda Temos a Imensidão da Noite] (2019), by Gustavo Galvão. Set in Brasilia, Brazil's political capital, the movie celebrates and criticizes the city in equal parts. Leading actress Ayla Gresta delivers a magnetic performance, incarnating the fierce, talented and stubborn Karen, for which she received the Best Performance award at Bafici.
She is an unsuccessful musician who reminiscences Brasilia's old days when avant-garde artists were praised and not told off by the more "respectable" citizens.
The film shows us the bureaucratic side of the city, with all of Karen's friends going to work for the government at one point or another. Meanwhile, she embarks on a journey to Germany and back to Brasilia, in order to try and make a living out of her music, while experiencing a troubled relationship with two different boys.
The city is shown in all its modernist glory. Brasilia is often called an architectural masterpiece, and it definitely shows in the film. The chosen locations subtly canalize the nostalgia for a past that cannot be retrieved and a future that may never come.
When you hear Copacabana, do you think of Barry Allan's catchy song? Copacabana, My Love [Copacabana Mon Amour] (1970), by Rogério Sganzerla, is just as extravagant as Alan's suits and may have more in common with his lyrics than one suspects.
In an experimental style, it tells the story of a young prostitute, Sônia Silk, who walks the city while dreaming of becoming a singer for the National Radio. His brother, Vidimar, is gay and addicted to sniffing his boss's underwear. Their mother argues that they are both possessed by the devil, and, in fact, Sônia believes she has visions of demons and seeks religious help to rid her of an inescapable fate.
Masterly alternating between comedy and drama, the camera follows the protagonist as she wonders through the streets and beaches of Copacabana. In a gritty way, it displays the whole city from the perspective of a working girl.
Like Lola the showgirl's story, Sônia's is at its core bitter and sad, but it shows Copacabana in a longing melancholic way, that incites the viewer to know more about it. A trait it shares with all the best movies set in Brazil, and one which will have you exploring Skyscanner for flights before the credits roll.
Vida de Menina (2003) is a film based on the diary of a real girl, Alice Dayrell Caldeira Brant, who published her work under the pseudonym, Helena Morley. Her diary was titled My Life As A Girl [Minha Vida de Menina] and it narrates her experiences as a teenager living in Diamantina, in a Brazil that had recently abolished slavery and proclaimed the Republic.
The region, once rich with diamonds, has been exhausted, and Helena's father chasing after this dead cause will cause the family to live in constant poverty. In this rich historical background, we attend to an intimate coming-of-age story. Helena will learn about family relationships, freedom, and staying true to herself.
The film contains several breathtaking shots of Diamantina, a region that has been declared a Unesco World Heritage Site. The city is often called Brazil's hidden gem, because, in spite of not being very well known, it offers some of the most exquisite of natural sceneries, such as the National Park Chapada Diamantina. If you choose to visit it you will find cascades, underwater rivers, rocky hills, and the enchanted lake, where light reflects in a magical way.
The region is also home to historical landmarks and museums, like Casa Gloria or Museu do Diamante.
For romance fans, Paulista [Quanto dura o amor?] (2009), by Roberto Moreira, is a must watch. The film tells multiple intertwined love stories, that take place in São Paulo. The city's uncaring frenetic rhythm leads the characters through their turbulent relationships, as they try to fulfill their ambitions in the hopelessness of modern life.
The film showcases an array of successful and unsuccessful artists, like Marina, an aspiring actress, Justine, a rock singer, and Jay, a writer obsessed with a prostitute, who he uses as a muse. There are several LGBTQ characters, that convey the diversity and inclusivity of the big city, such as Marina's roommate Suzanna, who is transexual.
In the midst of neon lights, traffic jams, bars, brothels, and Radiohead covers, the characters arrange and rearrange their relationships in multiple figures, falling in and out of love with each other. The panoramic shots of São Paulo reveal its beautiful skyline, the flowing lights of cars appearing and disappearing, and the intricate highway connections.
This film will make you want to travel to São Paulo (and explore its complex street art scene) and fall in love, either with someone or with the city itself.
Estômago, a Gastronomic Story [Estômago] (2007), is an Italian-Brazilian film, by Marcos Jorge. Raimundo Nonato, played by Joao Miguel, arrives from the Northeast to São Paulo, with no money and nothing to eat. After eating in a small restaurant, the owner, Zulmiro, allows him to clean to pay the bill.
The next day Nonato is hired to cook and clean. Soon his dishes become a success, and he is offered a job at a fancy Italian restaurant. But soon things will take a turn for the worst, as Nonato ends up in jail, where he becomes, once again, a cook. Although the main events are set in São Paulo, the movie was mainly filmed in Curitiba, in the Brazilian state of Paraná.
The main character is so naive and lovable, one cannot help but like him, and Miguel's stellar performance won him the Best Actor award in Rio's 2007 International Film Festival. The film takes us through a gastronomical journey with him. Nonato cooks traditional Brazilian dishes, and it's through them that he earns the respect of others, whether in a small restaurant, an exquisite cuisine, or prison.
The story may not inspire you to visit Brazilian prisons, but it most certainly will have you craving "coxinhas", (typical chicken croquettes), "pastel", (thin-crust pies, usually filled with meat), and all sorts of traditional foods. Brazilians definitely know how to cook, and the movie is a testimony to the country's rich gastronomical heritage.
I Travel Because I Have to, I Come Back Because I Love You [Viajo Porque Preciso, Volto Porque te Amo] (2009), by Marcelo Gomes and Karim Aïnouz, may also be regarded as a romantic film, a heart-break film, but it is one of a kind in the way it chooses to tell its story.
As we've previously mentioned, Brazil has its own tradition of road films, that explore the relationships between the wilderness and the urban space, in which this movie takes part. Right from the opening sequences (which may remind you of David Lynch's work), we find ourselves on the road.
The protagonist, José, is sent to northern Brazil as a geologist on a thirty-day assignment, after a terrible break-up with his girlfriend. The story itself is not particularly original, however, it is shown from the first-person perspective. We, as viewers, become José, and we see what he sees. Through pictures, flashbacks, POVs, and voice-overs we begin to experience the countryside's loneliness and abandonment, as well as the protagonist's heartache.
Watching it, you'll be transported to the less explored regions of Brazil, where we see the most stunning skies and meet all sorts of people. It is truly an inspiring film, with a message to seize life that awakens the desire to travel northern Brazil yourself and collect your own road experiences.
Have you ever dreamt of quitting your job, packing a bag, and leaving your life behind to travel the world? If you have (and let's be real, who hasn't?), this documentary film set in Brazil is just for you.
A Map for Saturday (2007) is Brook Silva-Braga's story, an American producer and Emmy award winner, who decided to quit his job and become a full-time traveler. Hence the title: when you're permanently traveling, every day feels like a Saturday. In his journey, he traveled through twenty-six countries in the span of a year. Across the world, he met other solo travelers who told Brook their own stories. Silva-Braga first visits Australia, then makes his way across Europe and Asia, and culminates the trip in Brazil.
The film is less concerned with documenting the places visited, than the people the director meets there, especially other backpackers like himself. It's a story of self-discovery and learning to cope with the loneliness of witnessing a beautiful sight and having no one to share it with, as well as a demystification of full-time traveling: it can and will get boring, tiresome, and repetitive if you travel alone for a whole year.
However, traveling alone is also shown as an opportunity for personal discovery and growth. A chance to meet new and different people from across the globe. As discouraged as Brook may seem at times, the impulse to keep exploring new places always wins in the end.
Tatto [Tatuagem] (2013), by Hilton Lacerda, is a love story. An almost impossible love. It is set in Recife, during the 1970s, a time during which Brazil was under a dictatorship. In the suffocating political environment, Clécio runs an anarchist theater group. Their performances defy the regimen by displaying nudity and being vibrant, colorful, camp displays of happiness. Clécio meets Fininho, a young soldier, and they become interested in each other, in spite of their political differences.
The film succeeds in showing a realistic gay relationship, with a complex political background. For anyone interested in learning a bit of the country's history before traveling, this would be a good movie to get a taste of Brazilian politics. Recife is shown to be as vibrant as Clécio and his theater group.
The typical music and dances, joined with the flamboyant costumes and make-up of the artists, brilliantly join tradition and diversity in organic musical numbers. After watching it, you may be tempted to travel to Recife and form your own performance crew.
Neighboring Sounds [O Som ao Redor] (2012), is also set in Recife, but in the modern-day. This film is mainly about estrangement. Due to a general feeling of insecurity, a community decides to hire a private security service. Then things start to get weird.
The director wants the viewer to pay attention and become aware of everyday sounds that, when combined, create environments that we always roam ignorantly. It is a great movie to get to know more about regular lives in modern-day Brazil and approach the real Recife experience. For those who are interested in visiting the town, it will be a sonorous experiment that may lead to a different way of perceiving things once they are there.
Much like traveling is about getting to know previously unknown places, Neighboring Sounds will wake up the ominous feeling that we never truly know a place.
Once we start paying attention to the unnoticeable, the familiar becomes unfamiliar. This movie set in Brazil may not awaken a sense of wanderlust, but it will definitely spike your curiosity for the places you visit and make you more aware of your environment, much like any good journey does.
Futuro Beach [Praia do Futuro] (2014), by Karim Aïnouz, is a tragic story, in which the sea has a central role. Praia do Futuro is a beach in Fortaleza. While, in real life, it is usually a beach recommended for families with kids because of its shallow waters, in the film the water becomes a dangerous and lurking presence, as it takes a character's life. Doni, the beach's lifeguard fails to save Konrad's friend who ends up drowning, but in spite of (or maybe because of) that, they embark on a romantic relationship.
It is a film where dialogue recedes and gives way to imagination. As in We Still Have the Deep Black Night, the film moves from Brazil to Germany, Konrad's home country. However, it might be the Brazilian locations that impress the most and remain in the viewer's memory for the longest.
The photography is astonishing, whether it's filming motorcycles in the sand, naked bodies in the water, or people in the aquarium, the shots are moving, somehow disconnected, and emotional at the same time. If you are traveling to Fortaleza, definitely visit Praia do Futuro. The bright blue water, the clear sand, and the pink skies combine to create the perfect beach.
Also by Karim Aïnouz, Love for Sale [O Céu de Suely] (2003) introduces a bizarre premise. A woman from Iguatu, a town in Northern Brazil decides to raffle her own body in order to get funds. The protagonist, Hermila, is played by Hermila Guedes, who offers a charming performance as a strong-willed, but ultimately free-spirited woman and mother.
After returning from Sao Paulo to her home in Iguatu, she waits for her baby's father, Mateus, to go reunite with her. She soon realizes Mateus will never come, and that she has been left alone with a baby at twenty-one years old. Hermila then decides she will move to a southern city and decides to raffle her own body to get the money for bus tickets, for which she adopts the name Suely.
The film really captures everyday life in a typical Brazilian town. Neither a rich city, nor an impoverished area, Iguatu is simply a quiet and mild place, something Hermila doesn't enjoy, but which may sound appealing to someone who needs a break from the stress of a big city.
Birdwatchers [La terra degli uomini rossi] (2008), by Argentinian director Marco Bechis, is not a comfortable movie to watch, but it presents us with an important reflection. While at times it can be funny, it is a film mainly concerned with the effects of colonialism and globalization in the modern world.
The story centers on the Guarani-Kaiowa tribe, a native Brazilian community who are forced to live in a designated settlement, instead of their ancestral sacred land. Their leader grows tired of watching white people profit from the land that once was theirs, and the tribe decides to start a fight for their right to their land.
However, this is not a one-sided movie. The arguments and points of view of the white farmers are also explained in an understanding light, exhibiting that there is no simple solution for such a conflict. From the opening shots, a panoramic view of the Amazonian jungle that then centers on a group of tourists floating along a river, we are immersed in this captivating environment.
The jungle is both fascinating and menacing. It's easy to understand why both parties of the conflict are interested in claiming the land since it is portrayed not only as a fertile source of resources, but also their home. If you plan on visiting the Amazon rainforest, it is advisable to book a native guide, who will be able to show you the stunning landscapes and wildlife, without putting yourself at risk.