Films are a great way to travel to a different country from the comfort of your own couch. While Hollywood is the famous epicenter of most movies, there have been many incredible films that were shot in Ireland.
Ireland is rich in cinematic settings. It has breathtaking scenery, historic buildings, quaint villages, and many more beautiful locations that can, and were, used in a wide variety of movies. Not to mention world-famous pubs and more iconic landmarks than you could shake a stick at – from spooky goals and gravesites to striking castles and historical abbeys.
We love this because one of the reasons why we watch movies is that they are a perfect way to travel to different places while being at home. It is what inspired us to visit Las Vegas, Japan, and Austria among many other places. Some other times you can visit different locations and feel like you were inside the movie (thus the popularity of visiting Middle Earth / New Zealand or James Bond's Skyfall).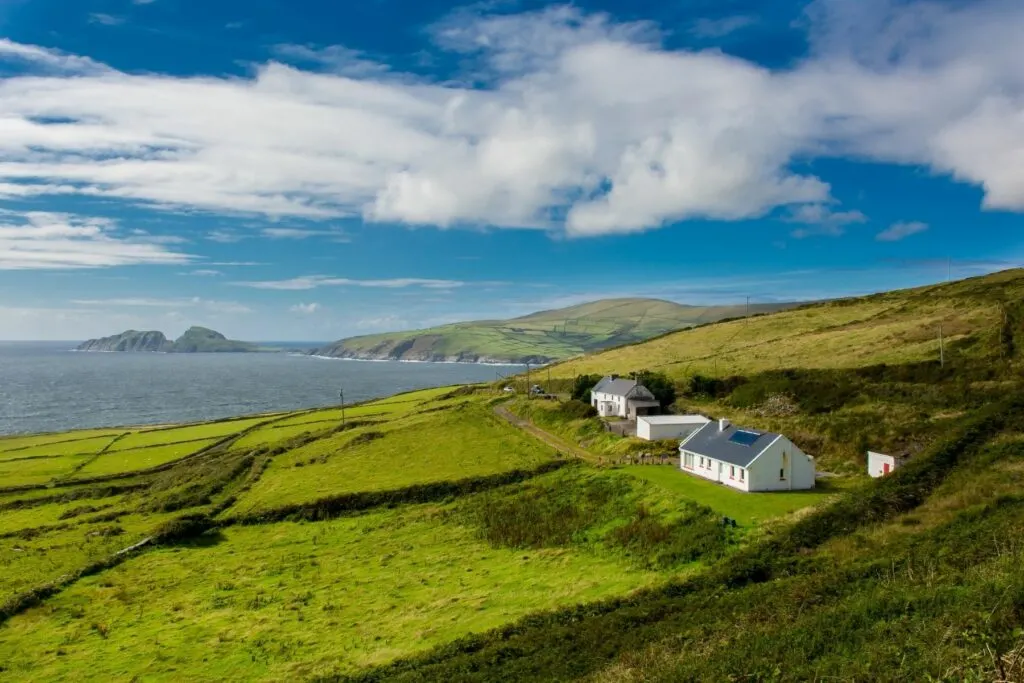 In this article, we are going to list ten movies that were movies set in Ireland. Well, most of them are, and all use Ireland's wonderful architectural and natural splendor. And some of the movies on this list might even surprise you.
With so many great classic and blockbuster films set here, however, just be sure not to overdose with an all weekend Netflix binge. Or do – we always thought moderation was overrated anyway.
So off we go with our list of ten movies set in Ireland…
Wondering where to watch? It depends on where you live in the world and which streaming services you have. We link to the streaming service we watch on in each case - be it Netflix, Amazon Prime, Apple TV+, or elsewhere.
You can get one month free of Amazon Prime (or a 6-month trial for students) of Amazon Prime and also get immediate access to FREE Two Day shipping, Amazon Video, and Music. While you won't be charged for your free trial, you'll be upgraded to a paid membership plan automatically at the end of the trial period - though if you have already binged all these, you could just cancel before the trial ends.
Apple TV+ also has a one-week trial, and Hulu has a one-month trial (which can be bundled with Disney!). Another option might be using a VPN to access Netflix titles locked to other regions. Netflix is now available in more than 190 countries worldwide and each country has a different library and availability. US Netflix is (understandably) one of the best.
While we wish everything could just be in one place - for now, it seems these are the best streaming platforms to watch on.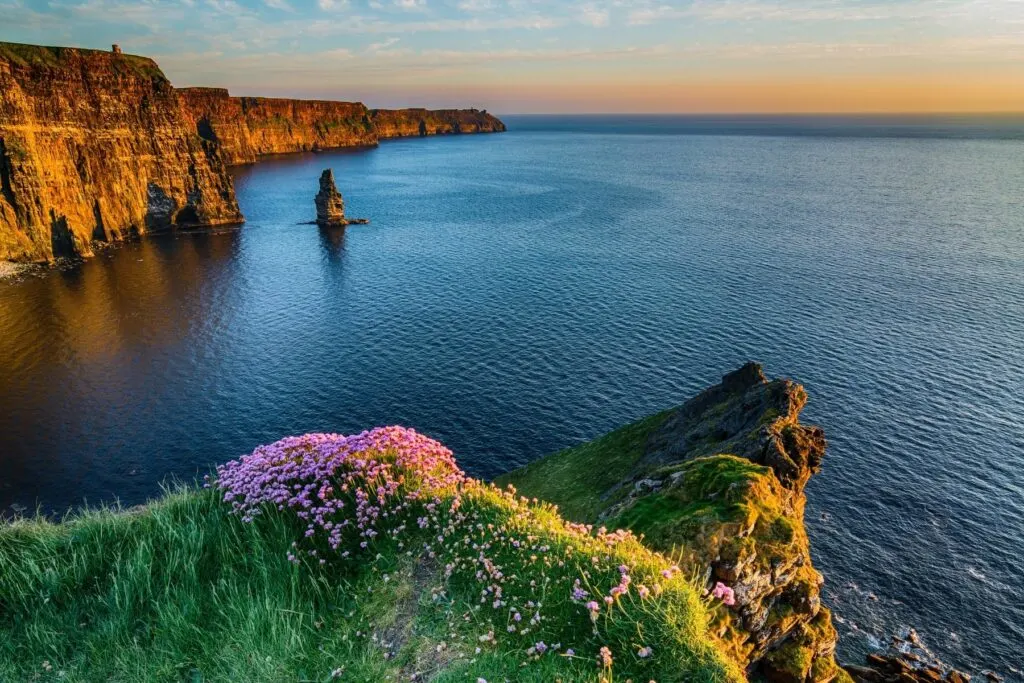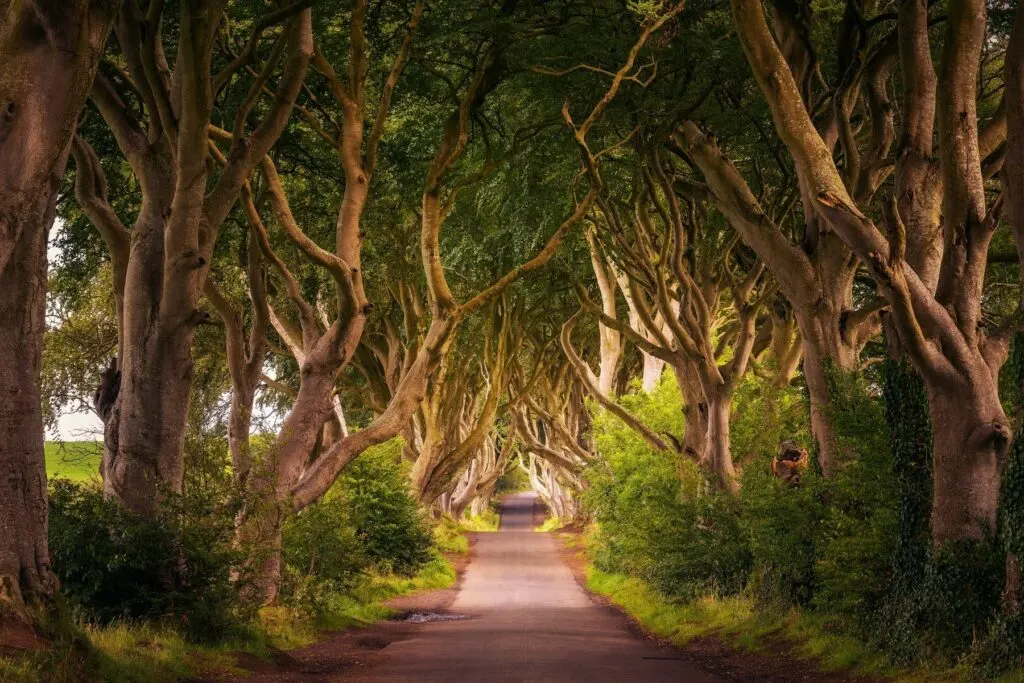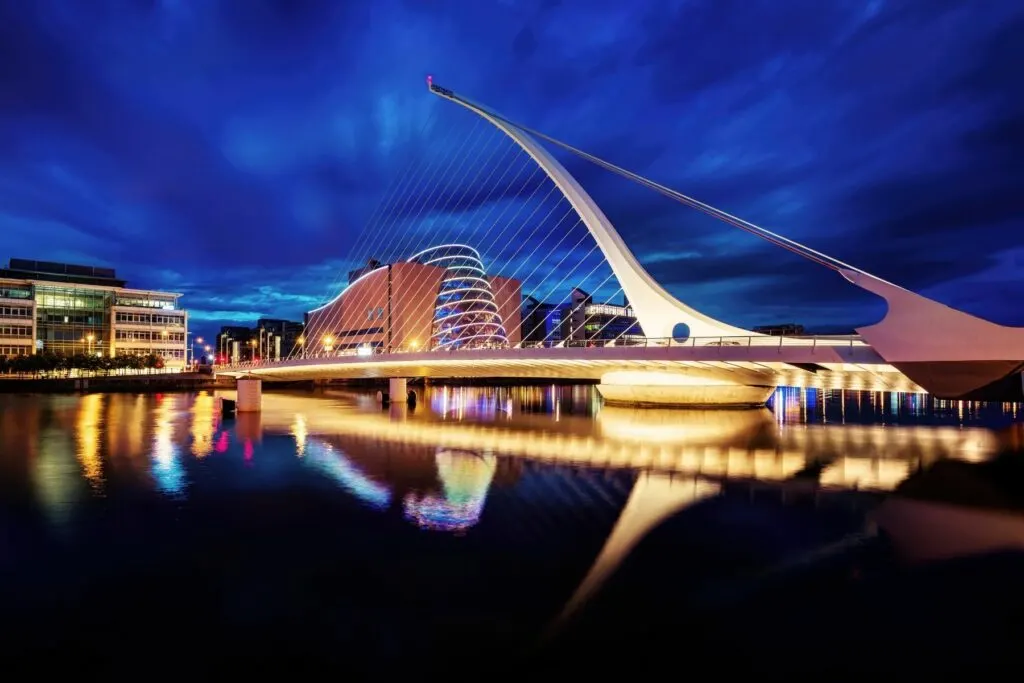 The Crying Game is a thriller film written and directed by Neil Jordan and starring Stephen Rea, Miranda Richardson and Forest Whitaker. The film tells the story of Irish Republican Army member Fergus (Rea) who forms an unexpected bond with kidnapped British soldier Jody (Whitaker), who is in his custody.
Jody makes Fergus promise he'll visit his girlfriend in London, and when Fergus flees to the city, he seeks her out. Hunted by his former IRA colleagues, he finds himself increasingly drawn to the enigmatic and surprising girlfriend.
The Crying Game was mostly shot in London, but the opening fairground scenes were filmed in Laytown, a village in County Meath, located on the R150 regional road and overlooking the Irish Sea. Some of the locals from the Laytown, Bettystown, and Mornington areas were used as extras.
The Princess Bride is a fantasy/adventure film directed by Rob Reiner and based on the William Goldman novel, starring Cary Elwes, Robin Wright, Chris Sarandon, and the late André the Giant, who was a professional wrestler at the time of filming.
This cult classic fairy tale tells the story of a beautiful young woman and her one true love. He must find and save her after a long separation. To be able to be reunited with each other they must battle the evils of the mythical kingdom of Florin.
The Princess Bride was mostly shot in the United Kingdom, but some filming was also done in Ireland, and this movie was actually one of the first to feature the breathtaking Cliffs of Moher, or the 'Cliffs of Insanity', as they are called in the film, located in County Clare, in the Mid-West Region and the province of Munster. This is the only Irish location that can be seen in the movie, but because it is such a stunning location and the first time it was used as a cinematic setting we decided to include this movie on this list.
You may also recognize the cliffs as the rocky shore where Dumbledore takes Harry to find the Horcrux in Harry Potter And The Half-Blood Prince (2009).
Grabbers is a horror/comedy film directed by Jon Wright and stars Richard Coyle, Ruth Bradley, Russell Tovey and Bronagh Gallagher. It is a co-production of Ireland and the United Kingdom.
Erin Island is a nice little (and fictional) fishing village off the coast of Ireland, where the charming Ciaran O'Shea is tasked with greeting Lisa Nolan, a straight-laced young officer who visits from the mainland when strange things start happening. The entire crew of a fishing boat disappears, whales wash up dead onshore, and a local lobsterman catches a strange creature with tentacles. Soon it becomes clear to O'Shea and Nolan that an alien invasion is upon them, and there is only one way for the villagers to stay alive: Get drunk.
Grabbers is a nice little horror-comedy that doesn't take itself too seriously. When you watch it you get the impression the director was going for a Tremors on the coast-like movie, but instead, the tone of the movie more resembles John Carpenter's The Fog at times, which isn't necessarily a bad thing. Erin Island is a fictional village, and production took full advantage of the beautiful Irish west coast, where the movie was filmed.
A large portion of the movie was shot on Rathlin Island, an island and civil parish off the coast of County Antrim in Northern Ireland. Most of the beach scenes were shot in Donegal, a small town located in County Donegal. Another location that can be seen in the movie is the beautiful Inishowen, the largest peninsula of Ireland.
Lassie is an adventure film based on Eric Knight's famous novel Lassie Come-Home published in 1940. The film was directed and written by Charles Sturridge and stars Peter Dinklage, Peter O'Toole, and Edward Fox.
The movie tells the story of Young Joe Carraclough and his family, who love their faithful collie named Lassie. When Joe's father gets fired from his mining job he has no choice but to sell the dog to the Duke of Rudling (O'Toole), who wishes to give Lassie to his granddaughter. When the duke moves to northern Scotland to avoid the dangers of World War II, Lassie escapes and starts on a 500-mile journey to reunite with her family.
Filming on Lassie took place in Scotland, the Isle of Man, and Ireland. Some of the Irish locations include Clancy Quay, a residential development of houses and apartments in Islandbridge, Dublin, The Grand Lodge of Ireland, the second most senior Grand Lodge of Freemasons in the world and the oldest in existence, and Killruddery House, a large country house on the southern outskirts of Bray in County Wicklow.
Back in early 2005, the then Minister for the Arts John O'Donoghue announced that Ireland had been chosen as the prime filming destination for the film and thus its position on this list of extraordinary movies set in Ireland.
Fun fact: Lassie is a remake of the film Lassie Come Home released in 1943, and the seventh movie about everyone's favorite collie.
P.S. I Love You is an American romantic comedy film directed by Richard LaGravenese and starring Hilary Swank, Gerard Butler, and Lisa Kudrow. The screenplay was written by LaGravenese and Steven Rogers based on the Cecelia Ahern novel of the same name published in 2004.
Swank won the 2008 People's Choice Irish Film and Television Award for Best International Actress for her role in the film. The story revolves around Holly Kennedy (Swank) whose husband Gerry (Butler) dies from an illness. But Gerry planned ahead anticipating how hard Holly would take his death.
As soon as Holly turns 30 she receives the first in a series of letters written by him, designed to ease her grief and encouraging her to move on with her life.
P.S. I Love You was mainly filmed in Ireland and features some beautiful and stunning scenery of the countryside of the Wicklow Mountains National Park. Some of the locations that can be seen in the movie are the Sally Gap, one of two east-to-west passes across the Wicklow Mountains, the Blessington Lakes, and Whelan's Bar located in Dublin, which in the movie stands in for the local pub.
If there is one movie that will make you want to take the trip to Ireland, this is it. And if you do like to visit the glorious locations featured in the movie it's as easy as just hiring a car and driving south of Dublin, or book one of the organized tours.
Braveheart is an American war/drama film directed by Mel Gibson, who also co-produced the movie and played the lead role. The film tells the story of the legendary thirteenth-century Scottish hero Sir William Wallace (Gibson), a late-13th-century Scottish warrior.
After he suffers a personal tragedy from English soldiers Wallace rallies the Scottish against the English monarch and Edward I. He tries to bring together a group of amateur warriors that are stronger than any English army.
Soon after the movie was released the tourism industry of Scotland recorded a boost of over 100 percent – with the Scottish Highlands and Isle of Skye being swamped. Little did these tourists know however that most of the battle scenes were actually filmed in Ireland. Scenes taking place in London were filmed at Bective Abbey, a Cistercian abbey on the River Boyne in Bective, County Meath. The Battle of Stirling Bridge was filmed on the Curragh Plains, One of the oldest and most extensive tracts of semi-natural grassland in Europe.
Other Irish locations that were used for filming are The Collegiate Church of St. Nicholas, a medieval church building located in Galway, Dunsoghly Castle, a National Monument, and a castle located in the civil parish of St. Margarets, Fingal, and the Coronation Plantation in the Sally Gap, Wicklow Mountains.
A lot of scenes were also shot in Scotland, but since this article is about movies set in Ireland, so we will leave the Scottish locations for another time.
Ella Enchanted is a romantic fantasy film directed by Tommy O'Haver, written by Karen McCullah Lutz and Kirsten Smith, and starring Anne Hathaway, Hugh Dancy, and Cary Elwes. The film tells the fairytale-like story of Ella (Hathaway) who lives in a magical world.
When she was a baby, she was enchanted by a fairy. Ella's gift, or curse, is that of obedience. She does whatever she is told. As a result, Ella is unable to refuse orders and is therefore at the mercy of all kinds of strange characters. In an attempt to regain control of her life, Ella sets off on a mission where she finds herself in a world of man-eating giants, deranged stepsisters, and talking books.
And with a bit of luck, she will also find the prince of her dreams.
Ella Enchanted was mostly filmed in Ireland, in and around Dublin and Wicklow. Appearing in the film are the Powerscourt Estate & Gardens, a large country estate which is noted for its house and landscaped gardens, located in Enniskerry, County Wicklow.
You can also spot the famous Fancy Mountain, which official name is Luggala, and is the 230th-highest peak in Ireland on the Arderin scale. Other scenes were filmed at Killruddery House, a large country house on the southern outskirts of Bray in County Wicklow, and the quaint village of Kiltegan.
Saving Private Ryan is an American war film directed by Steven Spielberg, written by Robert Rodat and starring Tom Hanks, Tom Sizemore and Edward Burns. The movie revolves around Captain John Miller (Hanks), who takes his men behind enemy lines. Their mission: to find Private James Ryan, whose three brothers have been killed during combat.
Set on the brutal stage of war each man embarks upon a personal journey and discovers their own strength to triumph over an uncertain future with honor, courage and decency.
A lot can, and has, been written about this Spielberg epic, so for the sake of this article we will focus solely on the Irish shooting location featured in the opening of the movie. To authentically depict the Omaha Beach landings in France, Spielberg wanted an almost exact replica of the Omaha Beach landscape for the movie, including sand and a bluff similar to the one where German forces were stationed at the time.
A very near match was found in Ballinesker Beach, Curracloe Strand, Ballinesker, just east of Curracloe, in County Wexford. Production of this sequence cost a whopping US $12 million and involved up to 1,500 extras, some of whom were members of the Irish Reserve Defense Forces.
Filming on the beach began in 1997 and lasted for two months, after which every trace of the set was removed, and the beach painstakingly restored to its previous state.
The Italian Job is a British crime/comedy film, directed by Peter Collinson, written by Troy Kennedy Martin, and starring Michael Caine, Noel Coward, and the famous British comedian Benny Hill. It tells the story of ex-con Charlie Croker (Caine) who has a plan for a grand theft in Turin, Italy.
The plan comes from Mr. Bridger (Coward), who has masterfully worked everything out while being incarcerated.
Together with other former prisoners, Charlie starts organizing a plot to steal a lot of gold by staging the biggest traffic jam of the century. A daring plan, especially since the mafia in the area is controlling everything and everybody.
The Italian Job was filmed in Italy, the United Kingdom, and Ireland. Some scenes in the movie are set within the Wormwood Scrubs prison located in London. This was actually filmed at the Kilmainham Gaol prison at Inchicore, located just outside of Dublin. The prison was not in use at the time of filming.
It can be seen in the opening scene in which Charlie Croker leaves the prison and later on in the movie when Bridger triumphantly walks down the central staircase once the robbery has been successfully executed. Today the former prison houses a museum.
The fake funeral scenes, which Bridger staged for his Great Aunt Nellie, and where he gives Croker and his mob one final briefing, were filmed on the outskirts of Dublin at the Cruagh Cemetery.
Bloody Sunday is a British-Irish film written and directed by Paul Greengrass and starring James Nesbitt, Tim Pigott-Smith and Gerard Crossan. The film is based around the Bloody Sunday shootings that happened in 1972 in Derry, located in Northern Ireland.
A peaceful protest march led by civil rights activist Ivan Cooper (Nesbitt) turns into a slaughter. British soldiers opened fire on a defenseless crowd, killing 13 people and wounding 14 more. This film follows Cooper throughout the day like it's a documentary, and it chronicles the events leading up to the horrific incident and the bloody aftermath that followed.
While the film is set in Derry, it was mostly shot in Ballymun, an outer suburb of Dublin, located at the northern edge of the Northside. Some filming was indeed done at Derry, however, at locations that were on the actual route of the march in 1972. The Guildhall for instance, is a guildhall in which the elected members of Derry City and Strabane District Council met. Other scenes were shot at Creggan, a large housing estate.
And that concludes our list of top ten movies set in Ireland. We hope this list will inspire you to watch some of these great films, and that in turn might inspire you to actually take the trip. There are plenty of reasons to visit Ireland. As we already mentioned, the Cliffs of Moher are a sight to be seen by itself. But Ireland is also perfect for hiking, taking road trips, exploring castles, eating seafood and drinking some of the finest whiskeys.
And then there are the many buzzing cities to visit, or you could explore the natural wonders and quaint villages that make up the countryside. If you are based in the UK, you can easily take your car and catch the Holyhead to Dublin ferry or be inspired by these Irish Ferries Holidays for a larger European movie location tour – perhaps with France, Germany, and the Netherlands?
There is plenty to see and do in Ireland, and watching some of the great movies set in on this list should whet your appetite quite a bit.