So you are finished in Ireland and now looking to catch the Dublin to Holyhead Ferry? The best option will be the to take the Dublin Wales Ferry or more specifically the Dublin – Holyhead ferry route.
Ferries from Dublin connect Ireland with Wales and are currently operated by 2 ferry companies; Irish Ferries and the Stena Line. From our research, they are more or less the same so I would go with the cheaper option/best sailing times that best suit you, but Irish Lines is generally a little more luxurious and happening…if that matters.
Irish Ferries has recently introduced a new ferry, the W.B. Yeats, and even though it is a vast improvement – it is not quite enough to stop us wishing there was a bridge, like between Anglesey and the Welsh mainland.
For specific policies, we refer to Irish Ferries as we had our experience with them, but as far as we can tell, most services are similar, have similar policies – and of course both leave and depart from the same place.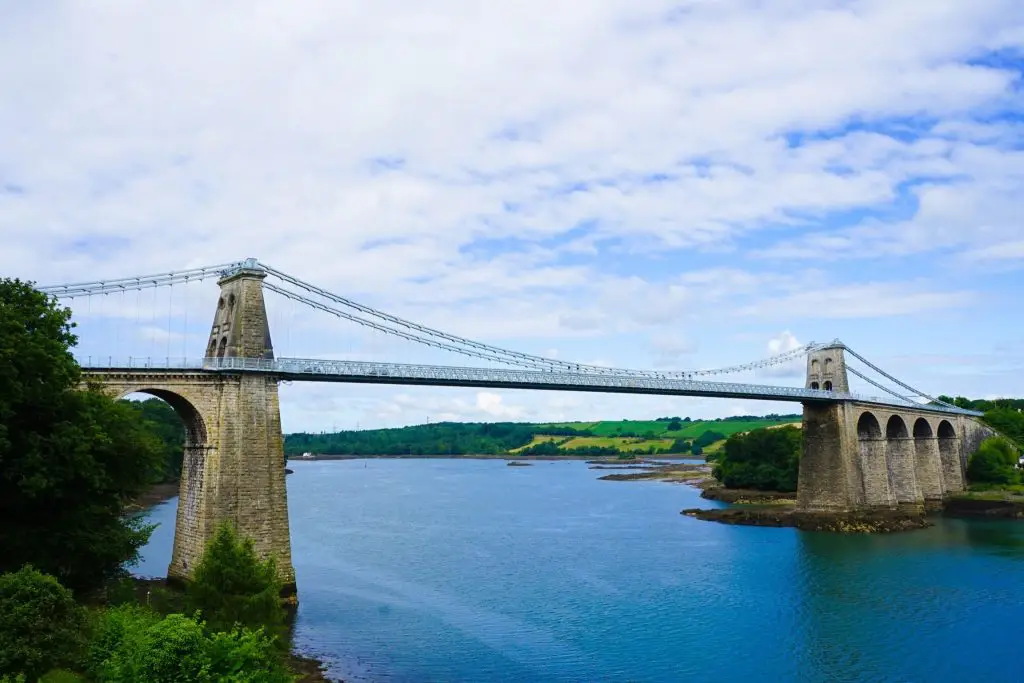 How To Catch The Ferry Dublin to Holyhead Wales?
The Irish Ferries service departs 4 times per day taking just 1hr 49 mins while the Stena Line service also makes crossings up to 4 times per day with a much slower duration from 3 hr 21 mins. If my maths is correct [and it often isn't!] that is a total of 56 crossings per week on Ferry From Dublin to Wales.
Best to triple check with the Irish ferries timetable in case things change before you head to the Dublin ferry port. And don't get your passport or identification. Irish and British citizens do not strictly require a passport to travel between the two countries – but some form of identification is required.
If you are traveling around Europe and in possession of a valid International Rail Travel Cards ( Eurail & Interail) Irish Ferries offer a 30% discount on the standard foot passenger rates (adult or child) on both Ireland/Britain/Ireland routes and Ireland/France /Ireland routes.
Discounts apply only to standard foot passenger fares and are not applicable to a special offer or discounted fares that may be available from time to time.
In order to claim the reduction you just need to make your booking online and pay in full – then e-mail your booking reference number and your rail pass number through to them and they will reimburse back to your credit card.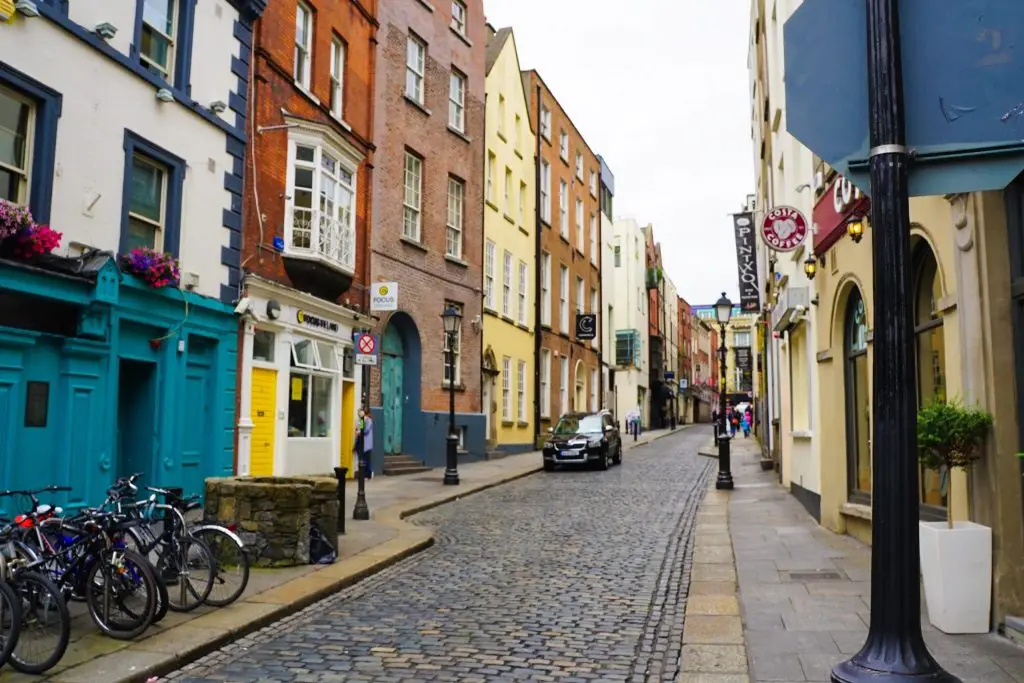 I recommend comparing prices online beforehand of the Dublin to Holyhead ferry. Check both directly with each line and for specials on a ferry price comparison website. We found that Irish Ferries was the cheapest, and most convenient on the Dublin to Holyhead line, and so booked the cheapest price we saw [which was directly on their website].
You should also be aware for Ireland /Great Britain Routes foot-passenger bookings are 100% cancellation charge with no refund given after booking. Car bookings have differing cancellation terms, so pay attention when booking if you think this could be relevant to you.
Good travel insurance should cover most cases of unforeseen circumstances, though they offer a flexibility ticket option that allows you access to reduced cancellation fees.
They leave from Dublin ferry port which is close to the city center and Port-to-Port takes just 1hr 49mins. Check-in for the ferries from Dublin close just a half hour before boarding as well so travel times are minimized, so you have more time to take photos of flower potted alleyways!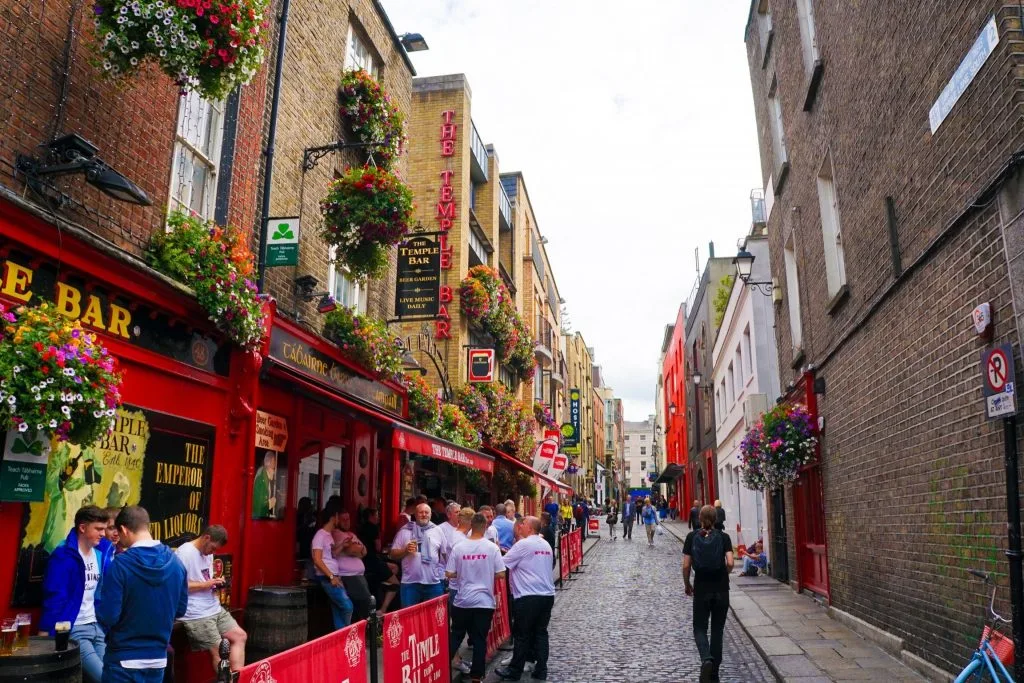 Getting from the Dublin Ferry Port to the city center (or vice versa) isn't too difficult – you can take a uber / cab or, like we did, take the Irish Ferries Express Bus Transfer which serves Dublin Port 7 days a week.
The fare is €3 for an Adult and €1.50 for a Child. Adult return is €5 and child return is €2.50, payable on board. For the inbound services, the coach meets all Irish ferry arrivals and drops you off at either Connolly or Westmoreland Street in Dublin City (close to all the fabulous Dublin Pubs).
Heading to the terminal, services operate from the Mortons Bus Stop located on Westmoreland Street daily at 07:00hrs, 13.30hrs & 19:00hrs.
There is also a regular city public bus service which operates between the city center and Dublin Ferryport, the #53, which starts and terminates at Talbot street. Standard bus fares apply to this service and free travel passes may be used.
Be sure to collect your ferry ticket and check-in when you arrive at Dublin Ferryport on your day of travel. When you make a booking, an email confirmation will be sent to you with your booking reference but this is not a travel ticket, but it will be needed to exchange for your ticket on departure.
The latest check-in time for Irish Ferries on this route is 30 minutes before departure when traveling on foot or by car.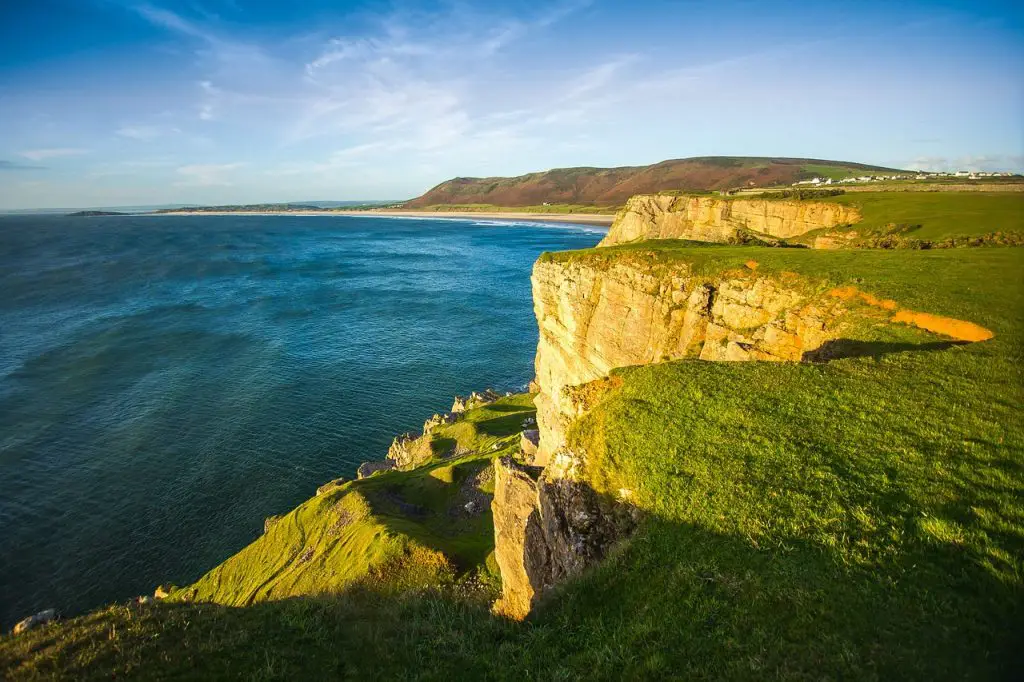 Other Useful Things To Know When Booking Irish Ferries
If you have an electric car, you should book specifically onto the Dublin – Holyhead Cruise Ferry: mv Ulysses as recharging point available onboard. The charge points available are only POD Point Type 1 chargers and pre-booking is required to ensure you reserve your space next to the charge point. You should also check-in one hour in advance of your sailing time if you require an electric car charging point. With an electric car you also scoot around seeing all the famous locations from movies set in Ireland without any guilt about the enviromental impacts!
All prices on board Ireland/Britain Routes are in Euro although Irish Ferries accept both Euro and Sterling as payment. Onboard currency exchange rates apply for payment by sterling, and money changing facilities are available on board all 3 ships serving these routes to make your life easier – though typically with higher commission / surcharge rates.
You can bring as much hand luggage as you can comfortably carry, but it must be packed in a suitcase or bag. No boxes or loose items are acceptable as hand luggage. One small piece of hand luggage will be permitted to be carried with you – the rest will be checked through their luggage handling facility. Remember each item of checked in luggage must not weigh more than 22kg and you will not be able to access these items during the crossing.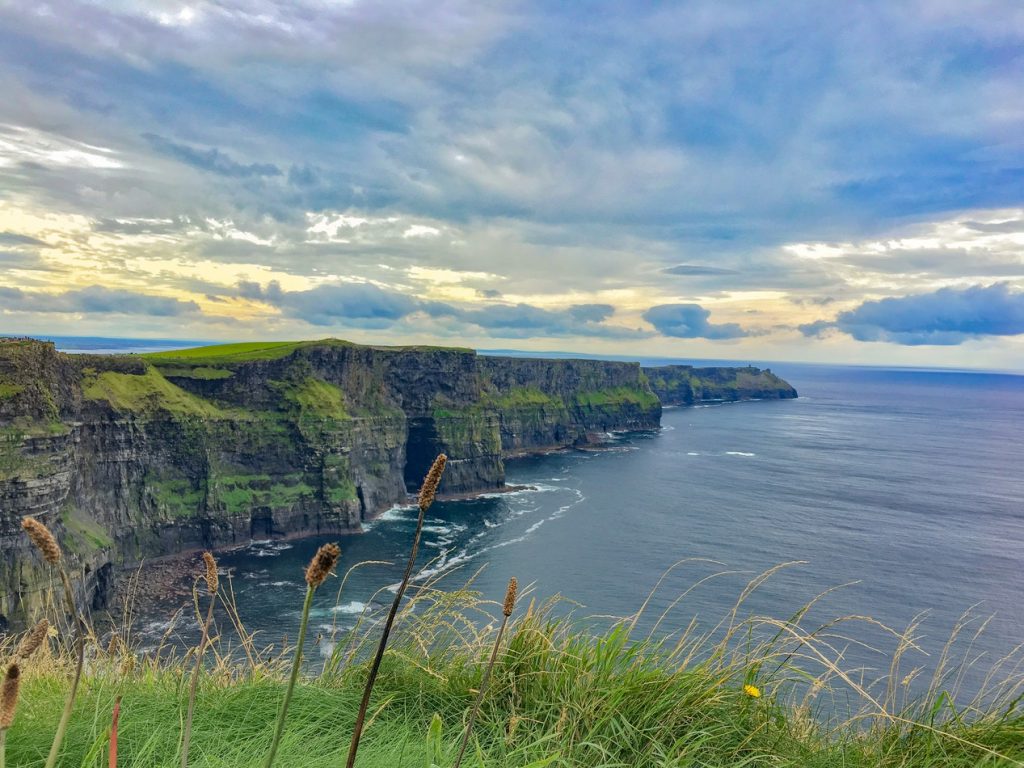 Where is Holyhead?
Holyhead is situated on the Isle of Anglesey in North Wales and if your driving is served by the A55 and A5 road networks, quickly linking you to the rest of the U.K.
Holyhead also has an excellent rail service direct from the terminal providing connections to rail stations throughout Britain. Holyhead port and train station are part of the same building – simply follow the signs within the terminal to get to the train platform.
This means if you are coming on one of the ferries from Dublin in the morning you can finish the day pretty much anywhere in the United Kingdom just with public transport! – Though in this part of the world public transport might not be the best option!
If you are travel planning before or after the Dublin to Holyhead Ferry you might also like: