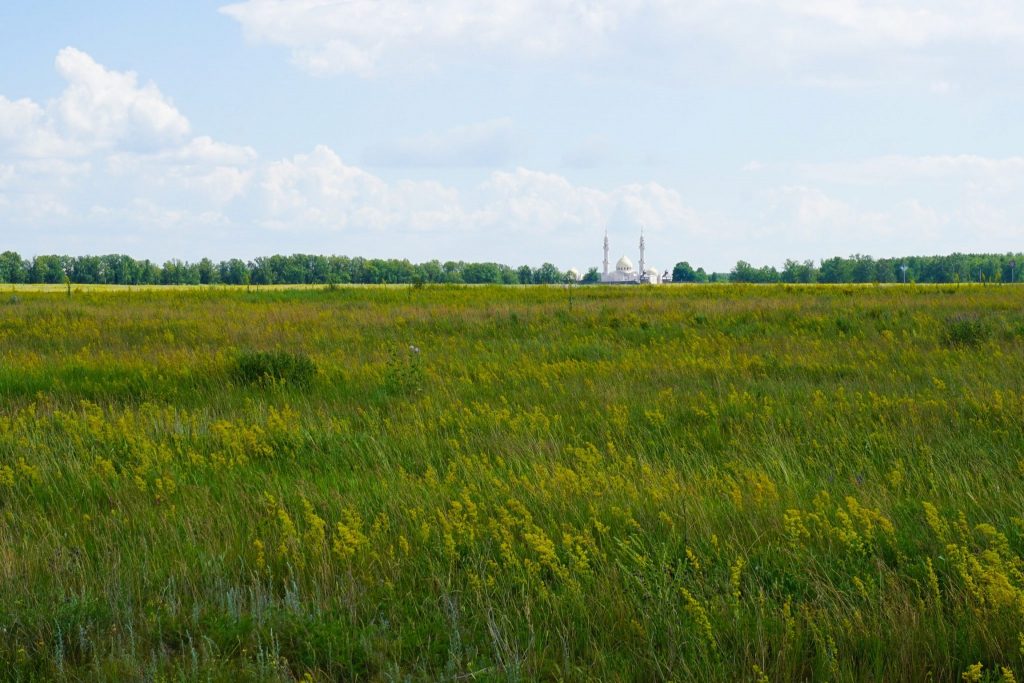 So your wondering how to get from Kazan to Bolgar? I guess you want to see the ancient Bolgar Hill Fort perched on the shores of the Volga River, south of the capital of Tatarstan, Kazan. Dating back to the 7th century AD, and later becoming the first capital of the Golden Horde in the 13th century, Bolgar is the physical embodiment of the historical cultural exchanges and transformations within Eurasia during this time and today serves as a important reminder of the acceptance and tolerance of Islam by the Volga-Bolgars over 1,000 years ago – and today Bolgar Russia still remains a sacred pilgrimage destination to the Tatar Muslims. Besides that, Bolgar is truly is a sight to behold and one of the best things to do from Kazan Russia. So read on to find out the best way to see the Bolgar UNESCO site on a great day trip from Kazan!
Have you booked a room in Kazan yet? The best places tend to sell out fast…. Compare great deals for hotels, hostels and B&B's now with a best rate guarantee, so you can splash out on other things instead!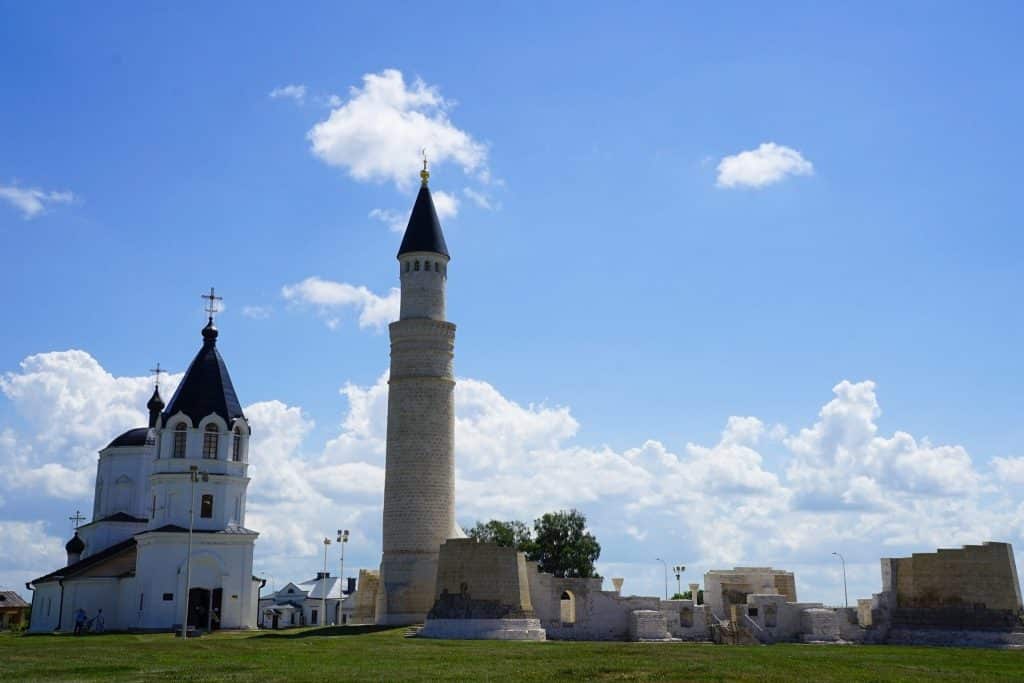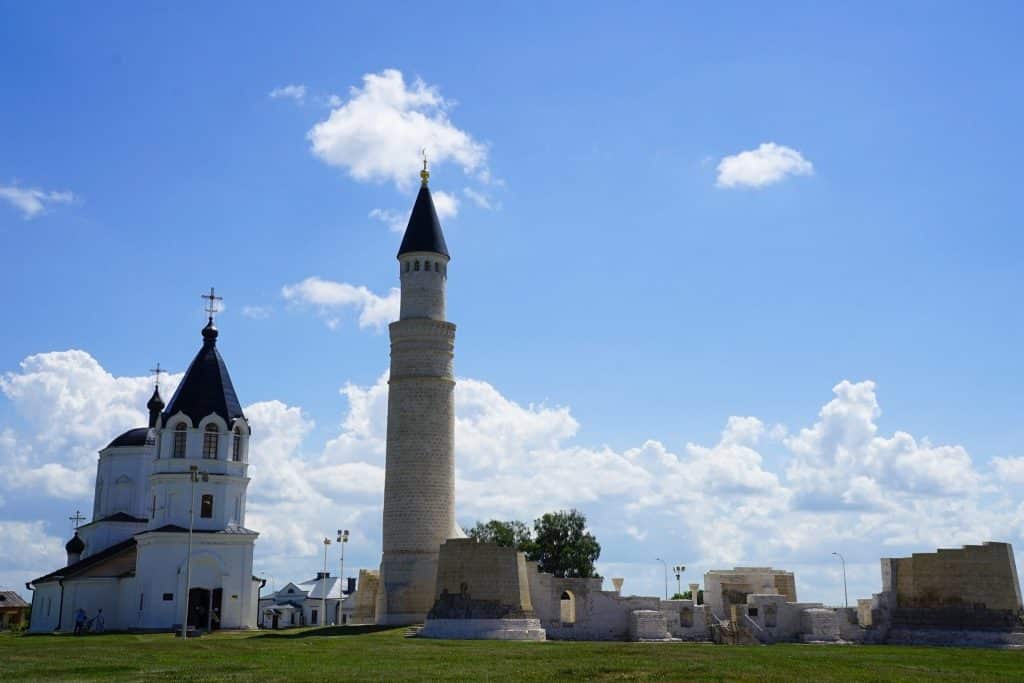 Its best visited in the summer. Long Northern Hemisphere days and sun shining with positive temperature makes for the best explore. Yes the Bolgar Historical and Archaeological Complex UNESCO site is something special idea!
---
How to Get from Kazan to Bolgar: Russia's Golden Horde UNECO Site!
In this case the best way to get from Kazan to Bolgar will be a boat trip on the Volga from the Kazan river port. If by some miracle you know even basic Russian you can try giving them a call about the timetable +78432330808 however honestly I recommend just to head down there the day before and buying your tickets. Someone there spoke English when I visited but maybe ask your hotel to write on a paper what you are looking for. "Bolgar Day Tour, 1 August, 2 people" should be sufficient otherwise to get you to the Bolgar historical and archaeological complex!
Easily one of the best things to see when you travel to Kazan! A UNESCO Site in Russia not to be missed!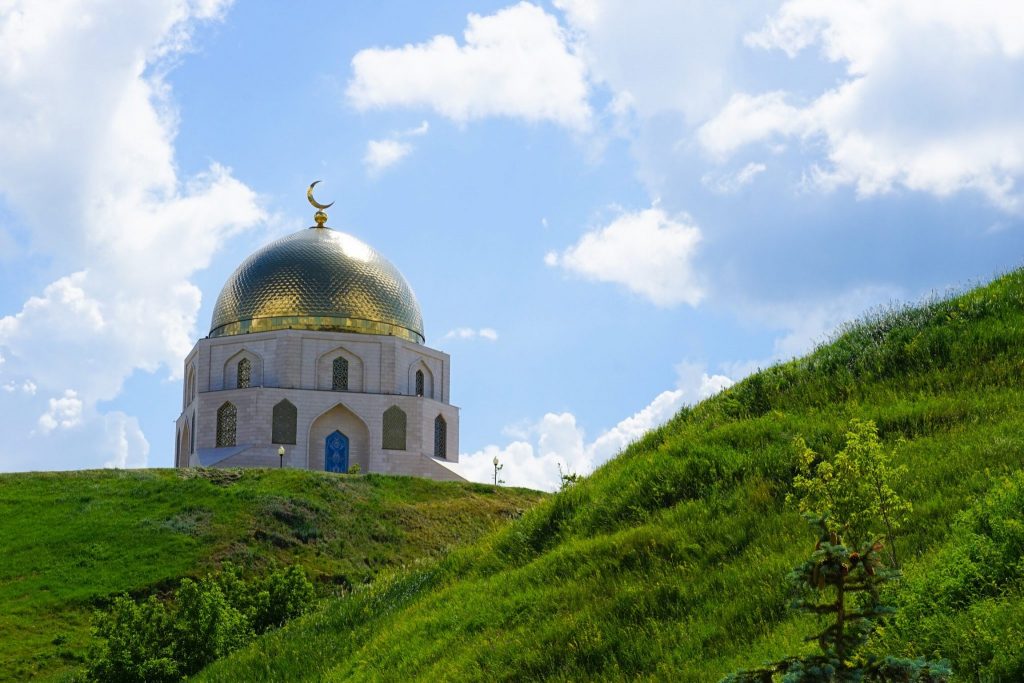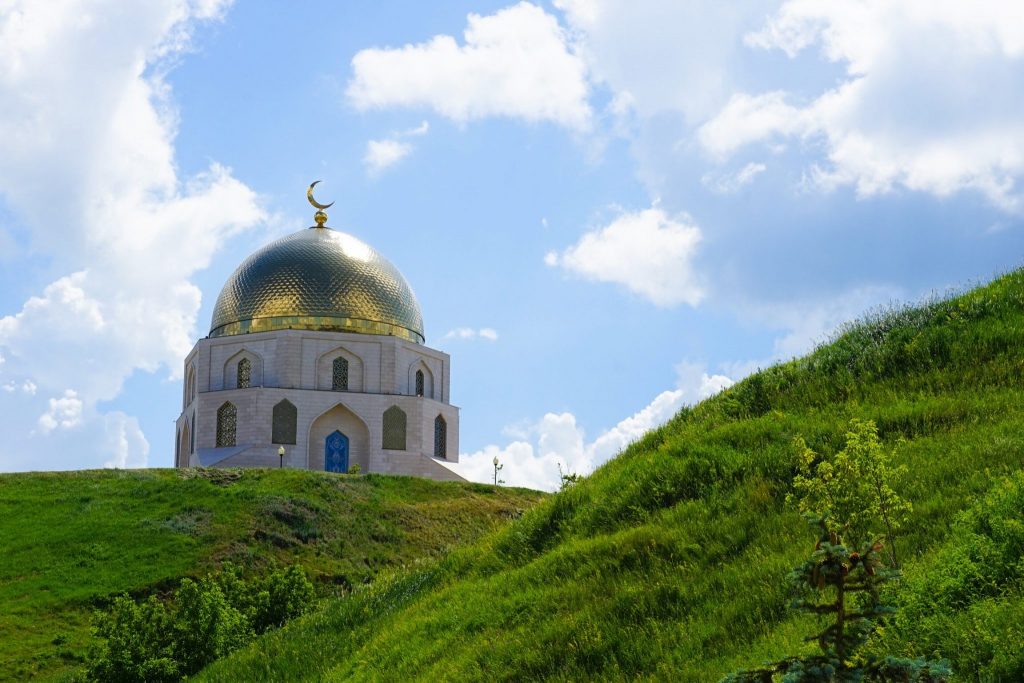 Trips to Bulgar run from May into August, they leave Kazan at 8 a.m. and leave Bulgar at 3.40 p.m. Its plenty of time there don't worry! It is better buy tickets in advance because the boat is very popular. Tickets should be 600 rubles per person so quite the deal. It is also possible to get to Bulgar by bus if needed by I really don't recommend this for day trips. Tourist agencies also offer excursions and day tours, but only once a week and possibly only in Russian. Volgar Tours, Advatour and Kazan Travels will be your best beat. These prices are usually set around 1600 RUB for 10 hrs day excursion!
---
Find this guide useful? Why not check out these other ones!
---
Don't know where or what Kazan is? Don't worry!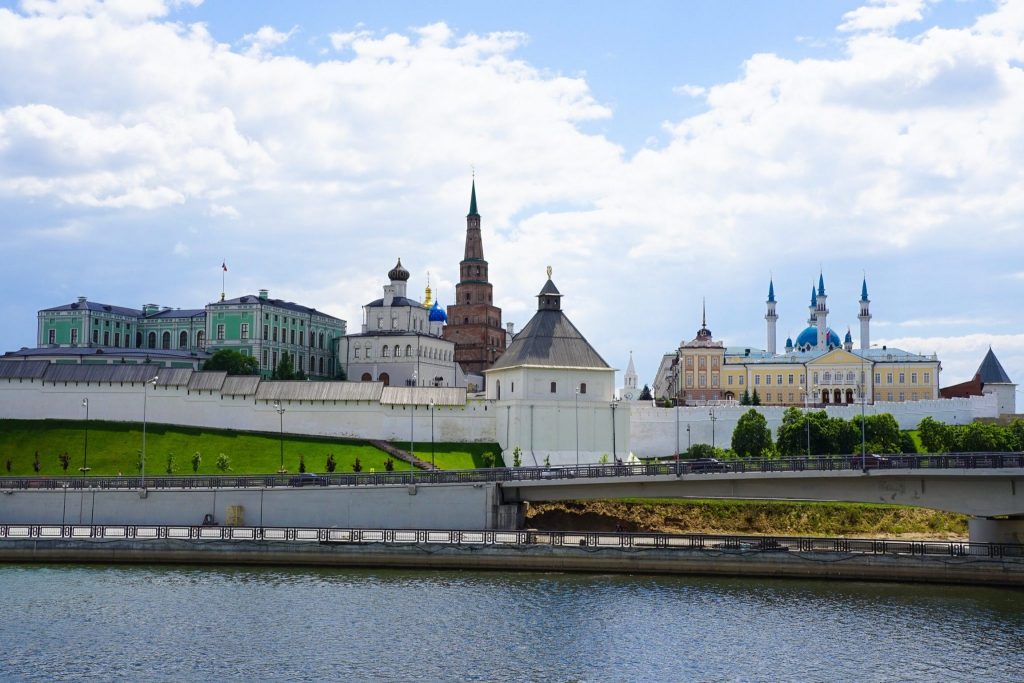 This photo pretty much sums up why you should know Kazan – and since everything is so compact, getting around Kazan is easy!
Before you can know how to get from Kazan to Bolgar, you first need to know about Kazan. Kazan is a very beautiful town founded in 1005 at the junction of the rivers Volga and Kazanka. Ivan the Terrible conquered the town for Russians in 1552. This is celebrated by the building of Saint Basils Cathedral in Red Square. Kazan is incredible as it has different cultures intertwined, Tartars and Russians live peacefully together. Christians and Muslims.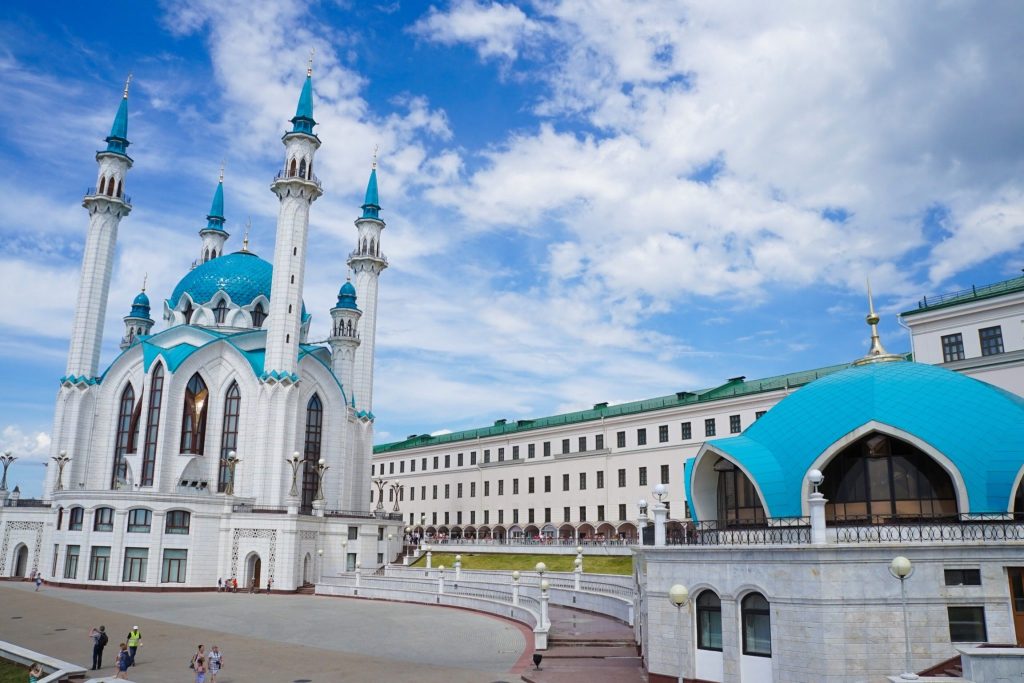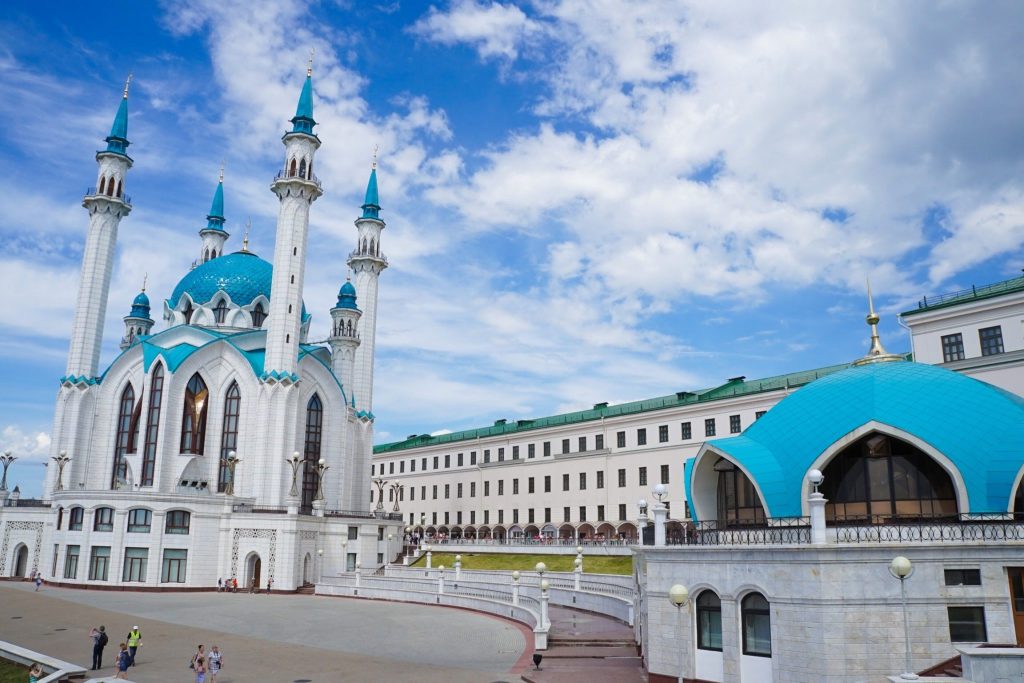 Where else can you get a mosque and a church built side by side. Just another reason travel to Kazan Russia!
Infact while Kazan in the 90's used to be considered quite 'dodgy' it down is one of Russian's most tourist-friendly towns and will be hosting games of the 2018 FIFA World Cup! On the other hand, the medieval city of Bolgar, which existed between the 7th and 15th centuries AD is almost completely deserted now days. What was once the first capital of the Golden Horde and represents the historical cultural exchanges and transformations of Eurasia over several centuries is now basically a few buildings crumbing in the sun. Its a gorgeous site and a symbolic reminder of the acceptance of Islam by the Volga-Bolgars in AD 22.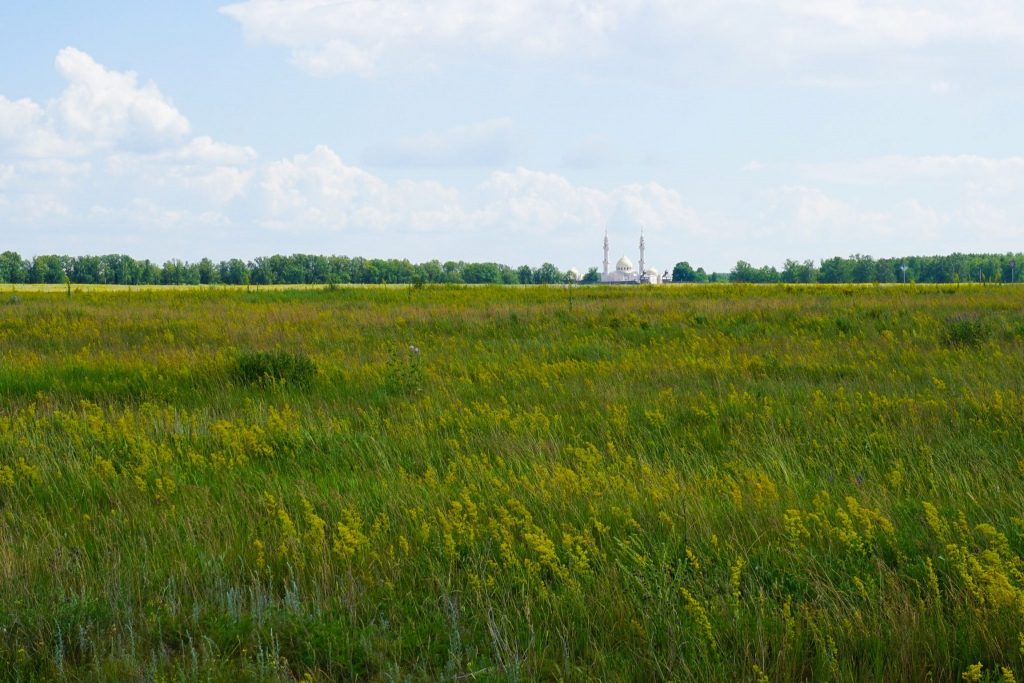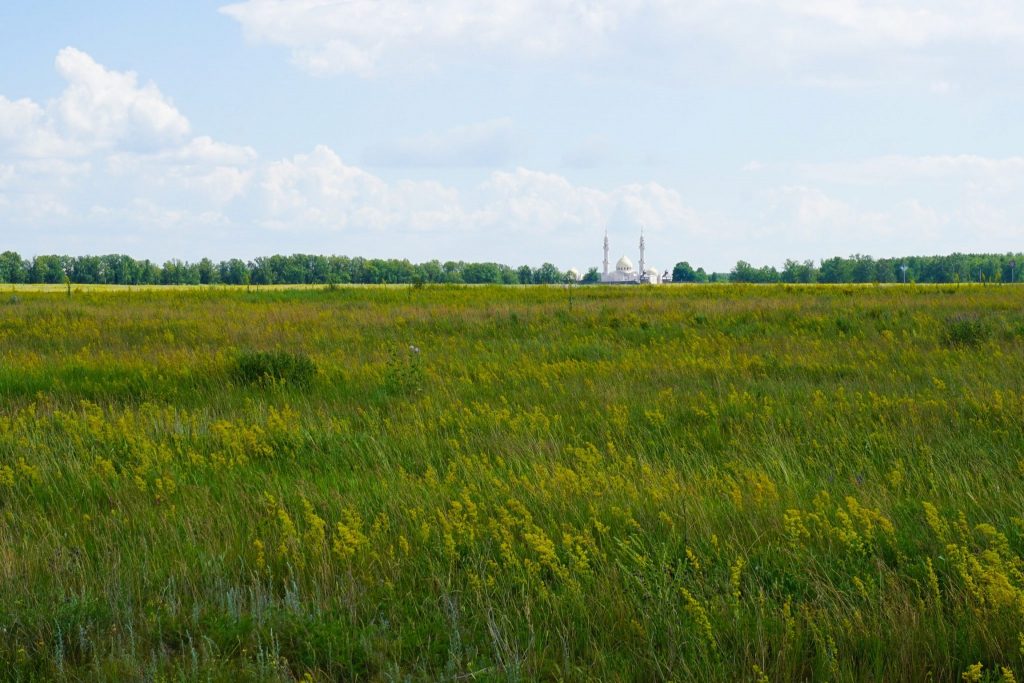 ---
While your looking at travel to Kazan – Why not look at some accomodation options in Kazan, Russia!
[one_third]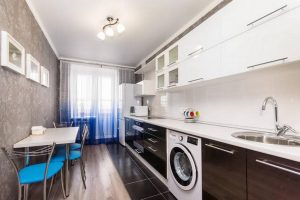 BUDGET
Apartment Na Serova
A great budget option for those wanting space and to stay in a local neighbourhood. Includes air conditioned, flat-screen TV and a kitchen –> Check it out
[/one_third]
[one_third]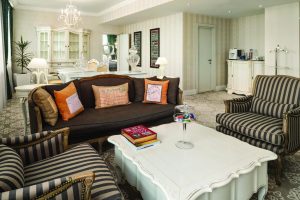 MID-RANGE
Ramada Kazan City Centre
A centrally located option with a trusty international chain – Ramada offer's modern rooms with all the expected amenities and a daily buffet breakfast is included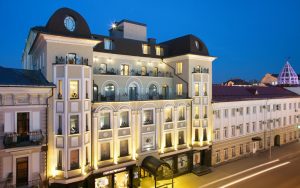 LUXURY
DoubleTree by Hilton Kazan City Center
The top-rated hotel in Kazan, perfect for some pampering and a stress free visit. A elegant building, trusted brand and stellar location make this a winner Have you booked a room in Kazan yet? The best places tend to sell out fast…. Compare great deals for hotels, hostels and B&B's now with a best rate guarantee, so you can splash out on other things instead!
Further Things To Consider Before Any Adventure
Now you're all set and prepared to explore our big wide world, why not sort out everything else out all in one go? If necessary for your travel plans make sure you have brought proper travel insurance, protected your privacy by getting a secure VPN, compared all the top hotel booking sites to find just what you're after, reserved an unbeatable rental car price and - of course - booked the best flight deals!
Or maybe just forget it all and go for a last-minute cruise or effortless tour instead?
Many budget travelers (including me) indulge in worldwide airport lounge access, so we can experience luxury while still slumming it in economy. Naturally, we would never leave home without a more general travel guide since we couldn't possibly cover everything here!
Just add an adventurous attitude and plenty of smiles - they go a long way - and that about covers it all! Now go out, find your own path and don't forget to share your best inspiration stories with me on Facebook, Twitter, and Instagram...I'd love to hear from you!
Find Unique Accomodation Options Around The World Now!