I loved exploring Romania – one of the best road trips in the world. Describing it as the poor man's Switzerland, while having an element of truth, doesn't adequately convey the complex beauty, culture and geography this ancient realm possesses.
Many visitors seem content with a fly-by stop to Bucharest and perhaps a side trip to Dracula's Castle or Brasov before confidently declaring 'I've seen Romania' – but this would barely be scratching the surface!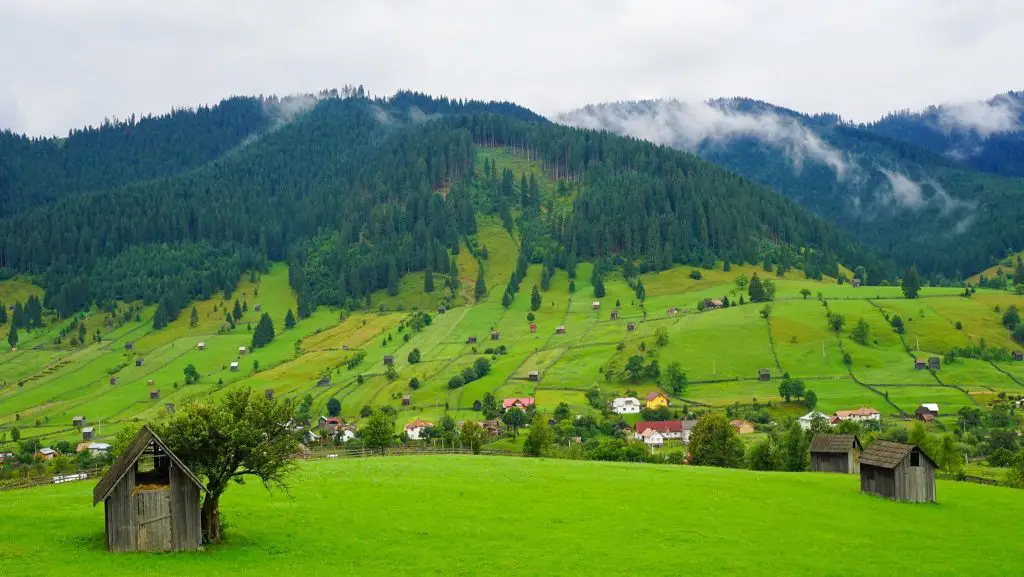 Ultimate Travel Guide To The Romanian UNESCO Sites You Need To Visit!
I have previously put together a list of the top 50 things to see in Romania to inspire people to stay longer, but to be honest, what tempted me to originally dedicate almost a month long road trip to this gem was the Romanian UNESCO Sites.
A healthy diversity of UNESCO World Heritage Sites – 7 beautiful, exotic and unique places like nothing I had ever seen or heard of before, rounded up with a healthy handful of tentative sites that I just had to see. For regular readers of my blog you will know I have a fascination with natural and cultural heritage and am an ardent collector of UNESCO sites – I've been to over 200+ in 5 continents so far!
Yes, it was all coming together for my missing Romanian UNESCO Sites.
In recognition of this inspiration I want to share with you these sites and a few tentative ones – like the Historic Centre of Sibiu and its Ensemble of Squares. If you are considering a trip to Romania hopefully you will try to visit as many of these as possible. You can then better appreciate how Romania indeed has a rich and under recognised historical legacy which extended far beyond that of Dracula!
Cultural Romanian UNESCO Sites
1. Churches of Moldavia
These eight churches of northern Moldavia, built from the late 15th century to the late 16th century, their external walls covered in fresco paintings are masterpieces inspired by Byzantine art.
They are authentic and particularly well preserved. Far from being mere wall decorations, the paintings form a systematic covering on all the facades and represent complete cycles of religious themes. Their exceptional composition, the elegance of the characters, and the harmony of the colors blend perfectly with the surrounding countryside.
The interior and exterior walls of the Church of the Suceviţa Monastery are entirely decorated with mural paintings of the 16th century, and this church is the only one to show a representation of the ladder of St John Climacus.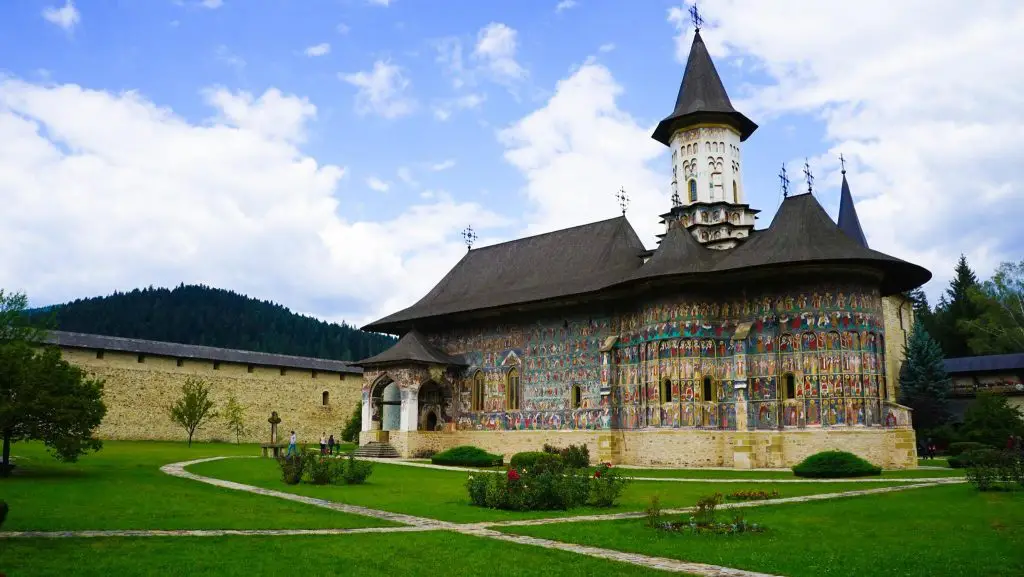 2. Dacian Fortresses of the Orastie Mountains
Built in the 1st centuries B.C. and A.D. under Dacian rule, these fortresses show an unusual fusion of military and religious architectural techniques and concepts from the classical world and the late European Iron Age.
The six defensive works, the nucleus of the Dacian Kingdom, were conquered by the Romans at the beginning of the 2nd century A.D.; their extensive and well-preserved remains stand in spectacular natural surroundings and give a dramatic picture of a vigorous and innovative civilization.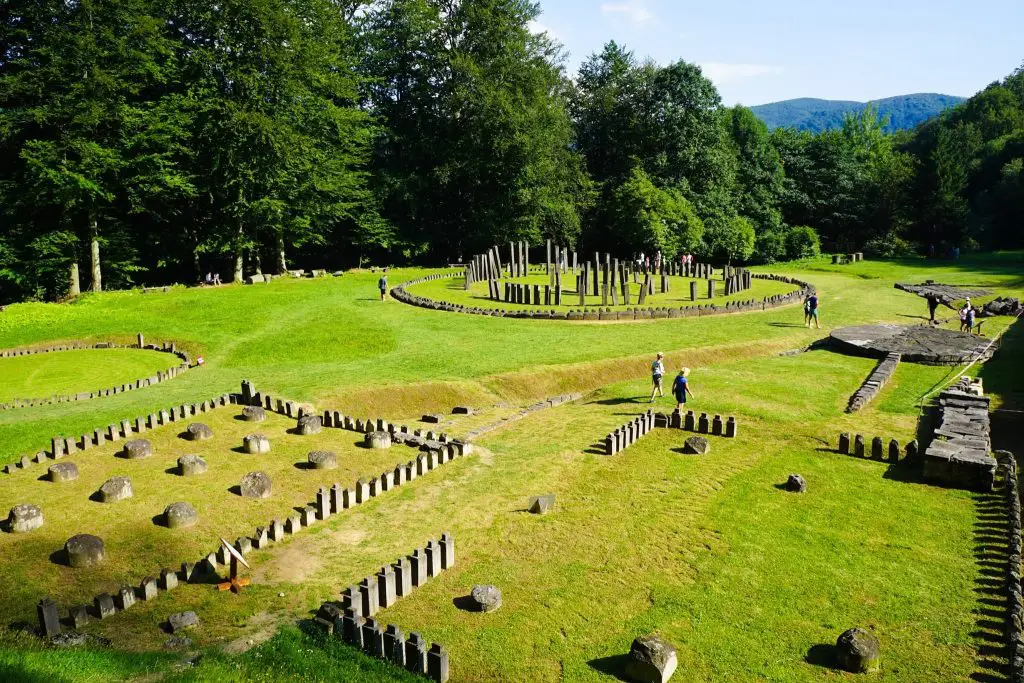 3. Historic Centre of Sighişoara
Founded by German craftsmen and merchants known as the Saxons of Transylvania, Sighişoara is a fine example of a small, fortified medieval town which played an important strategic and commercial role on the fringes of central Europe for several centuries.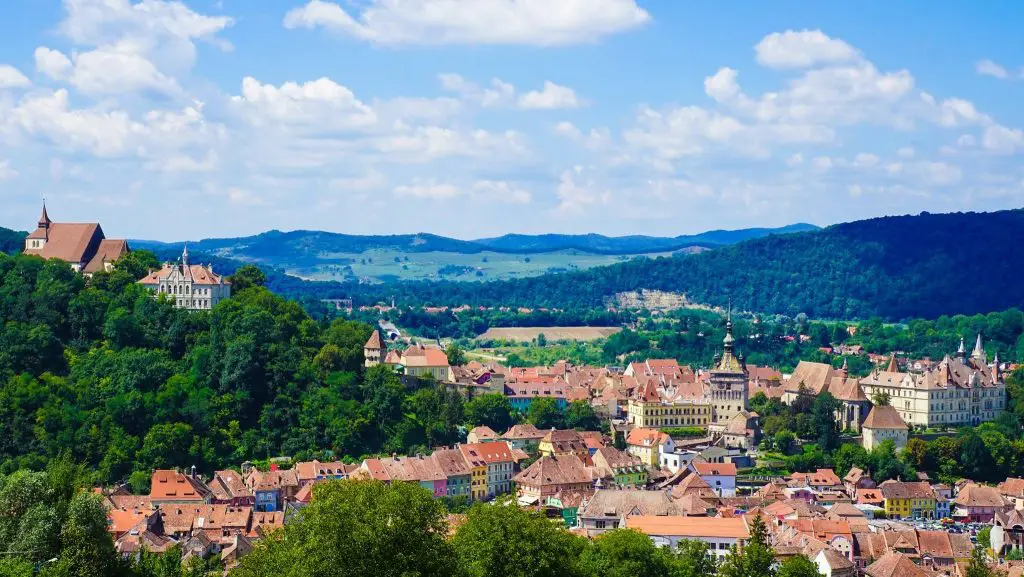 4. Monastery of Horezu
Founded in 1690 by Prince Constantine Brancovan, the monastery of Horezu, in Walachia, is a masterpiece of the 'Brancovan' style. It is known for its architectural purity and balance, the richness of its sculptural detail, the treatment of its religious compositions, its votive portraits and its painted decorative works.
The school of mural and icon painting established at the monastery in the 18th century was famous throughout the Balkan region.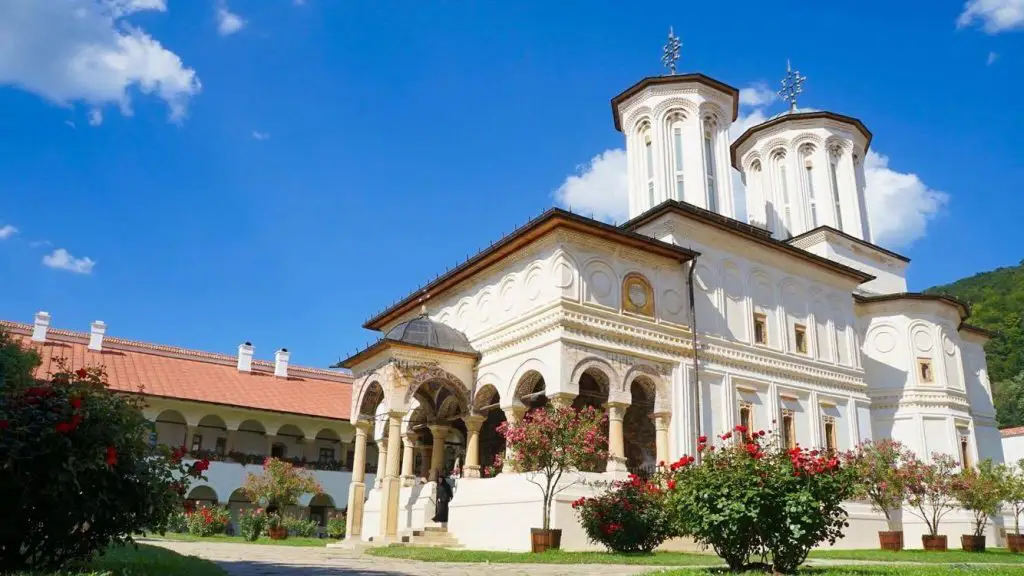 5. Villages with Fortified Churches in Transylvania
These Transylvanian villages with their fortified churches provide a vivid picture of the cultural landscape of southern Transylvania.
The seven villages inscribed, founded by the Transylvanian Saxons, are characterized by a specific land-use system, settlement pattern and organization of the family farmstead that have been preserved since the late Middle Ages. They are dominated by their fortified churches, which illustrate building styles from the 13th to the 16th century.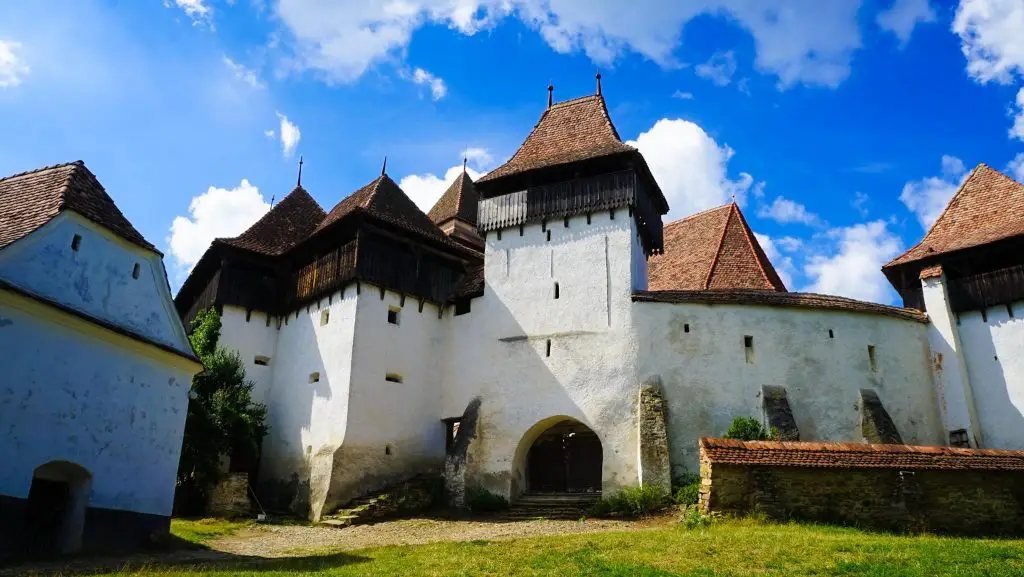 6. Wooden Churches of Maramureş
These eight churches are outstanding examples of a range of architectural solutions from different periods and areas.
They show the variety of designs and craftsmanship adopted in these narrow, high, timber constructions with their characteristic tall, slim clock towers at the western end of the building, either single- or double-roofed and covered by shingles.
As such, they are a particular vernacular expression of the cultural landscape of this mountainous area of northern Romania.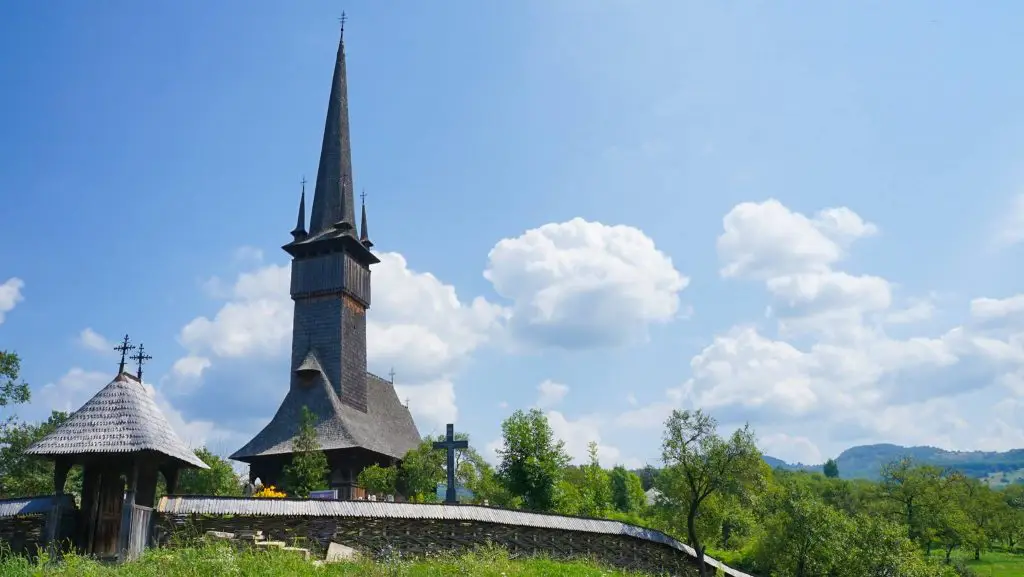 Natural Romanian UNESCO Sites
7. Danube Delta
The waters of the Danube, which flow into the Black Sea, form the largest and best preserved of Europe's deltas. The Danube delta hosts over 300 species of birds as well as 45 freshwater fish species in its numerous lakes and marshes.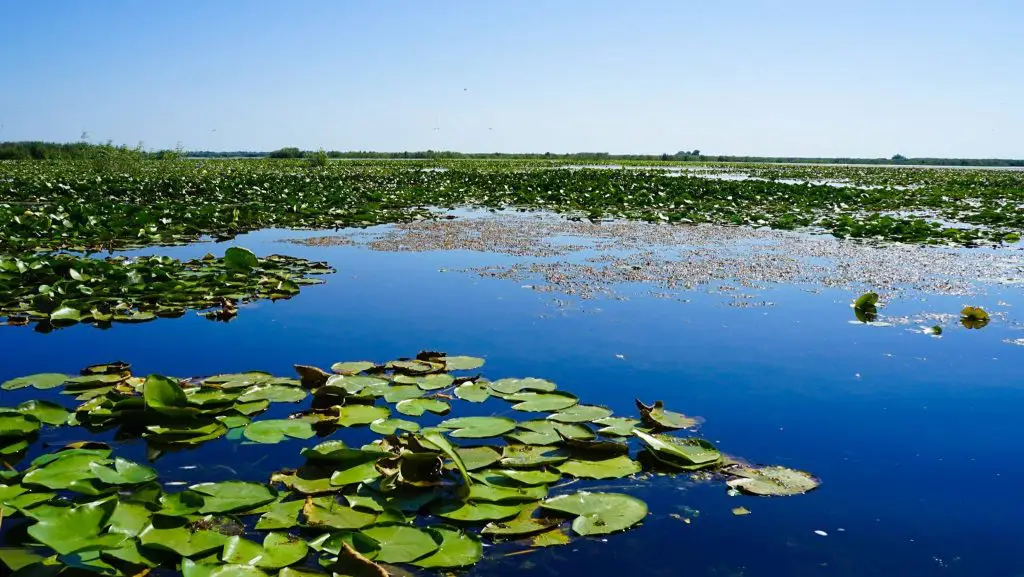 Tentative Romanian UNESCO Sites
While the Tentative Romanian UNESCO Sites list currently stands at 10 I think there are two in particular which would be worth an inclusion. They are:
The Old City of Alba Julia
A historic old town citadel with numerous ruins dating back to ancient times. Has particular significance for Romanians, Hungarians and Transylvanian Saxons.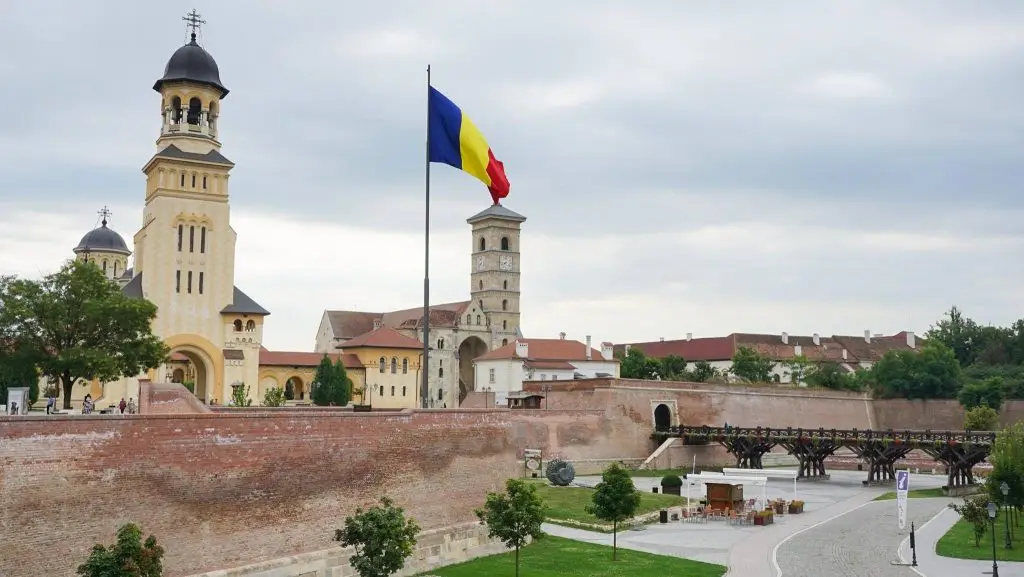 The Monumental Ensemble of Targu Jiu
A sculptural ensemble created by Constantin Brancusi as an homage to the Romanian heroes of the First World War. Includes three famous sculptures: the Table of Silence, the Kiss Gate and the Endless Column.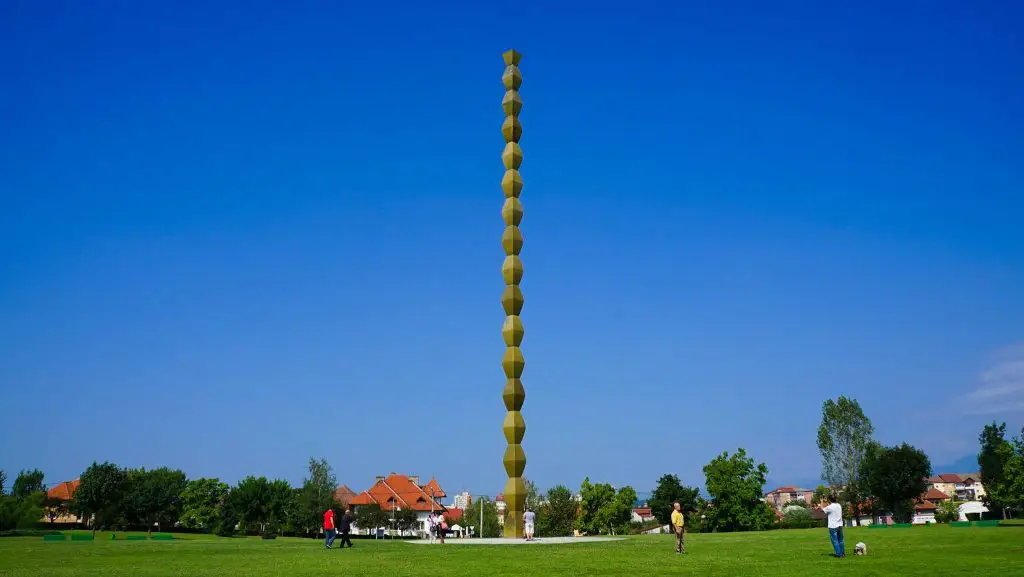 ---
So what do you think of the Unesco sites in romania? Ready to hop on the next flight? I for one can't wait to get back and explore further the Transylvanian Mountains, the mysterious Maramureş and the far-flung churches of Moldavia… Let me know what UNESCO site is your favourite or what one would be top of your list to visit!