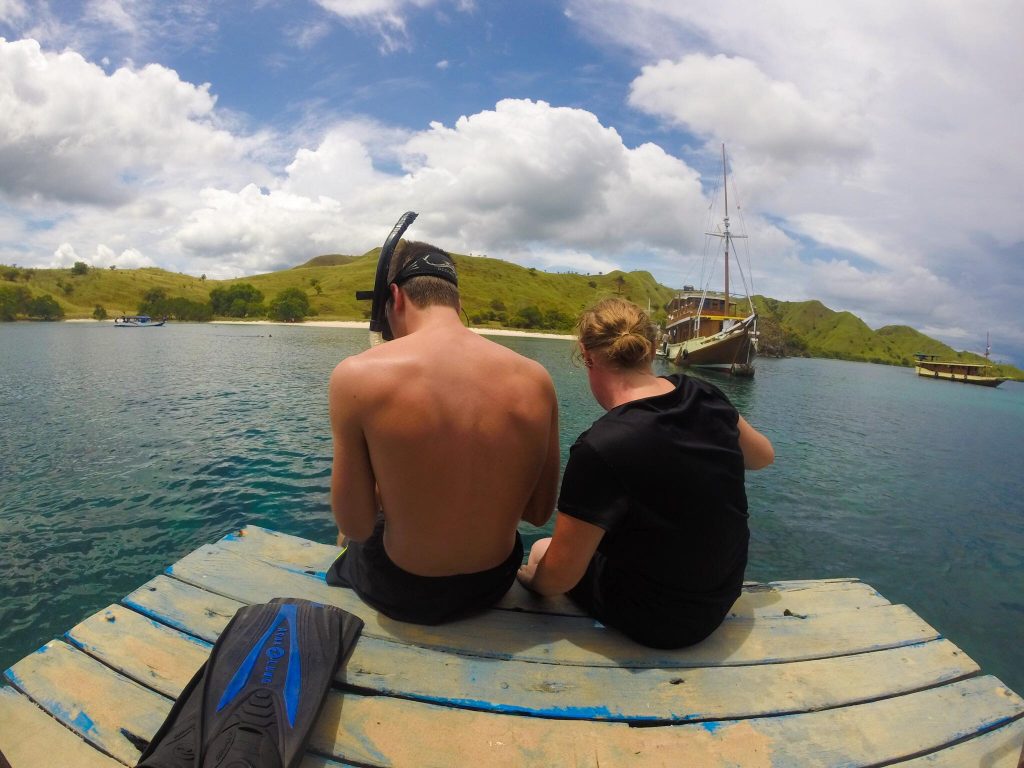 I love Indonesia. It's easily one of my favourite countries in the world – a fusion of landscapes, flavours, cultures and most importantly – wildlife.
It's a place I recommend highly to anyone who's looking for an exotic, luxurious adventure on a budget!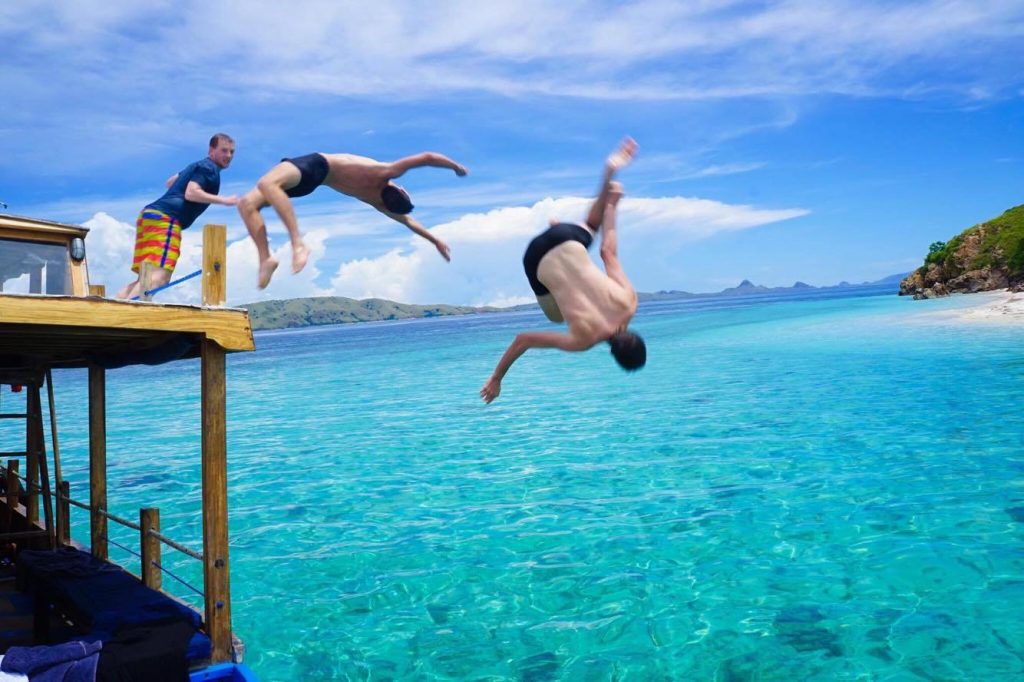 One of my favourite memories happened here, in the remote Komodo Islands, where I came face-to-face with my Manta family for the first time – which you can read about here.
This was part of our incredible adventure with Flores XP, a local outfit offering a unique 3 day itinerary to see the Komodo Islands, a jewel of South East Asia – both above and below the water. Of course the happening of town of Labuan Bajo has lots to offer but that's a tale for another time…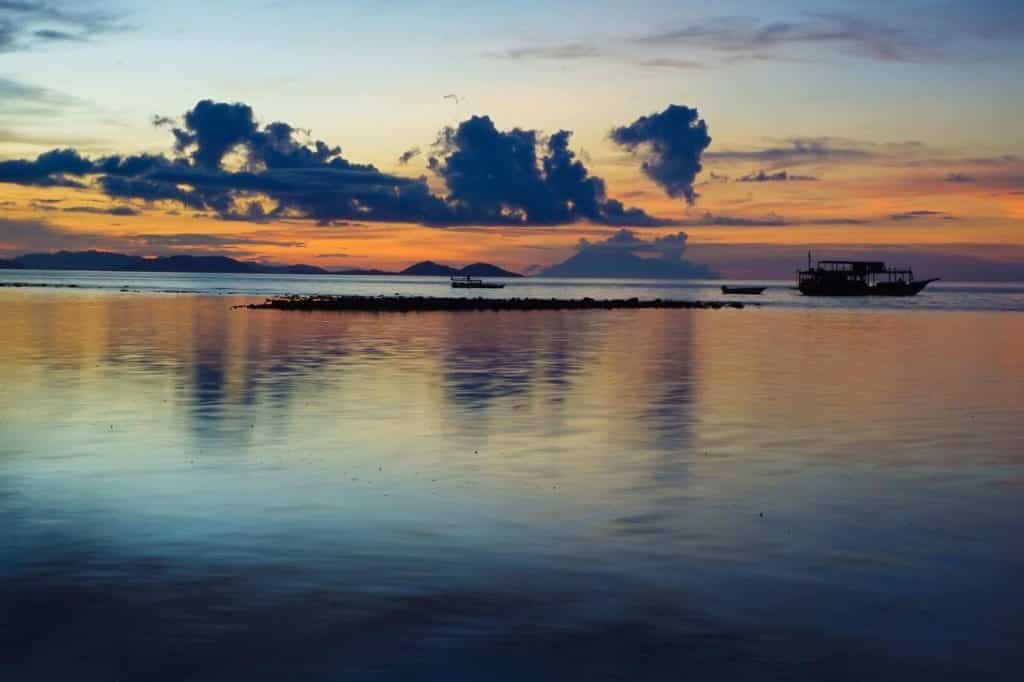 We recommended them to our friend Wayne, a prolific traveler and nature lover (and firefighter to boot!), when we stayed with him in Cornwall and Devon earlier this year – check out our guides to Cornwall and Devon here.
He took up our advice and headed down to Komodo for a trip of a lifetime with his daughter. I've always admired his travel musings and asked if I could share his below here for the world along with a few of my photos for visual aid. It will only make you want to travel to Indonesia more..
He gladly accepted as part of his quest to discover how to start a successful travel blog and here is a short story from the Komodo Islands to inspire your wanderlust and to visit this unique area of the world!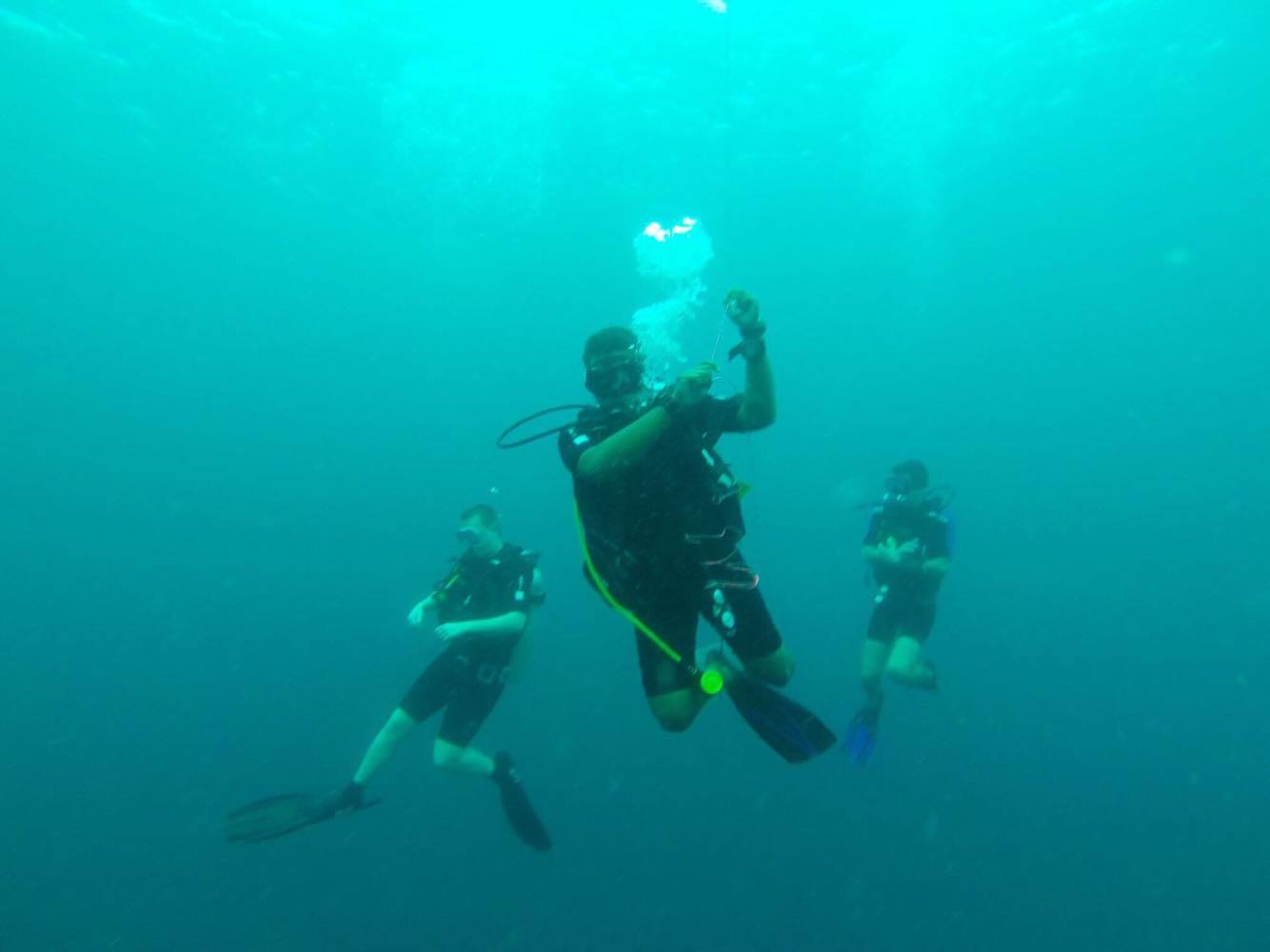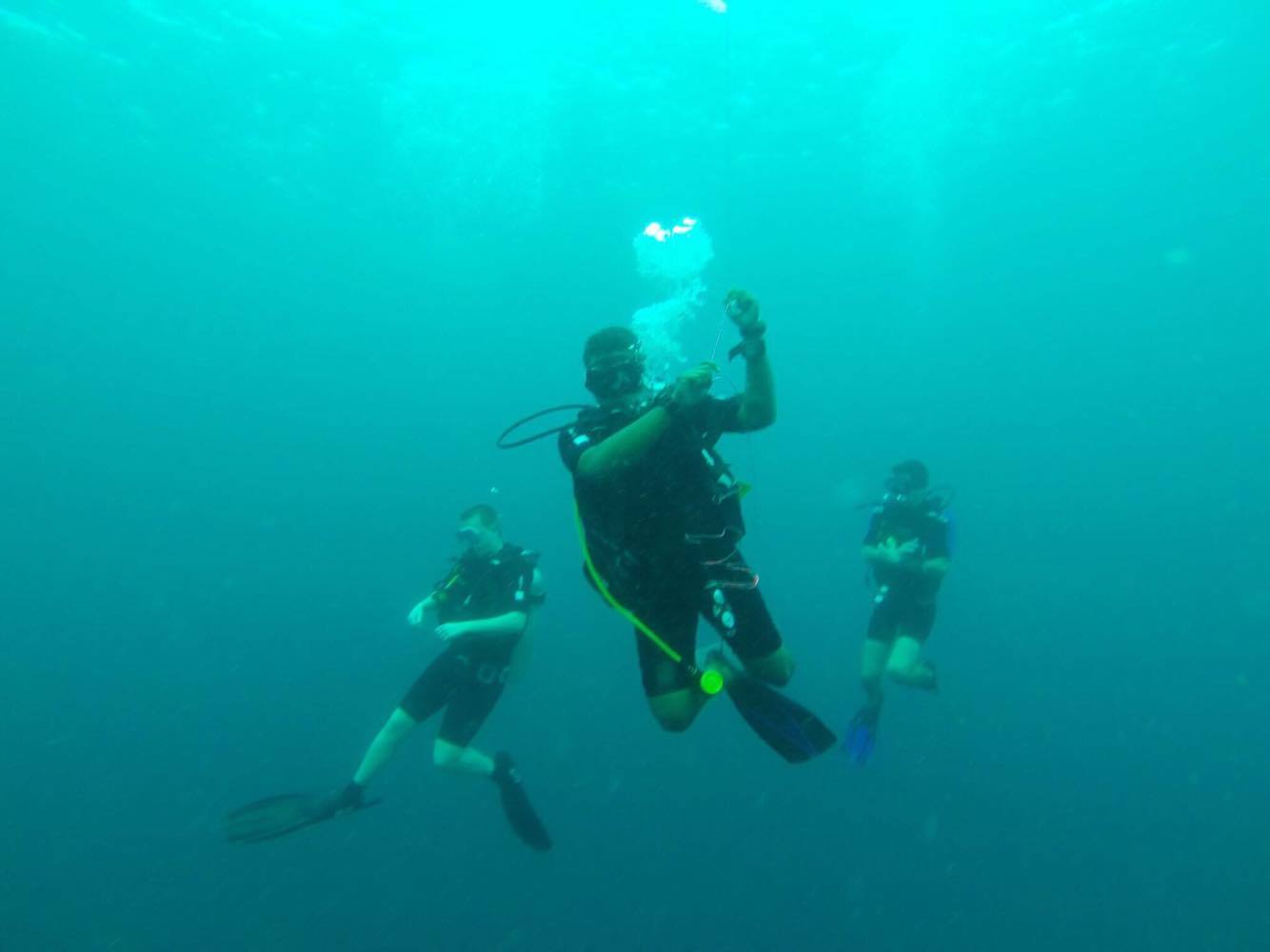 Inspired Tales From The Komodo Islands In Indonesia
There is a small rock called Batu Ballong in this Ocean, it lies between East Nussa Tengarra and the island of Flores, just east of the Komodo Islands. It's daunting for a novice diver like me.
The strong current bubbles around each side of the rock providing a small eddy that gives shelter from the ferocious torrent that threatens to sweep you away.
We enter the water and descend rapidly to 21 metres. These are nutrient rich waters and the fish gather here on the reef. All around us is life, so many species, more fish than I thought possibly existed, some as big as a man, some bigger.
Tuna and Barracuda dart around just off the reef and we make our way gingerly to one edge of the rock.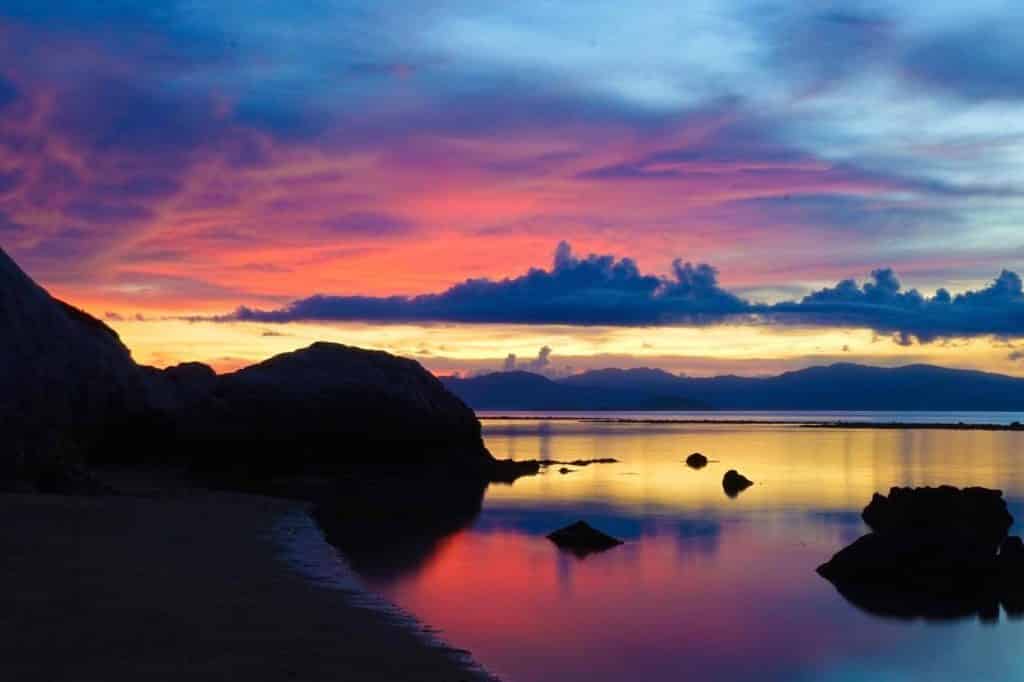 Sometimes it's hard to see your diving buddy as the fish block out the world around you.
I feel the current tugging and try to remain calm as the dive master makes his way to the edge of the rock. We turn to start our zig zag accent but as I kick hard I realise the power of the Ocean. I am aware that I am breathing too hard, I'm making little progress, a little afraid I take hold of the rock being careful to avoid any damage to the coral.
I pull myself back to the eddy against the current feeling the relief of the rocks shelter. We continue our zig zag journey for forty minutes dancing with the current. This is a lesson in the power and beauty of the Ocean.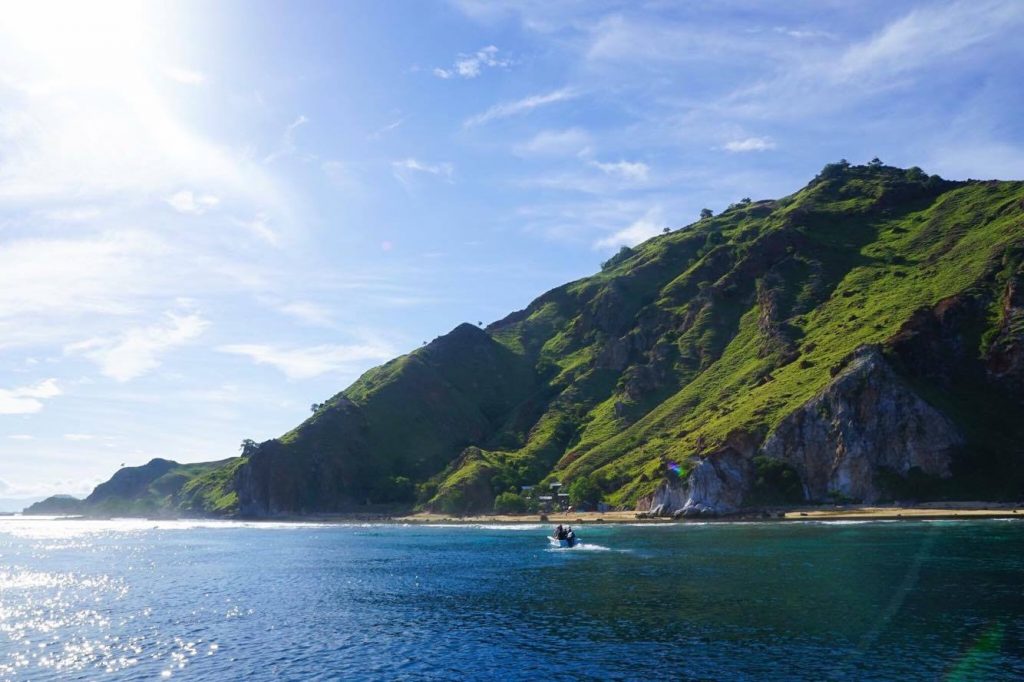 The next day we dive again. This time at Manta point. This must be one of the best days of my life. I've dreamed about seeing Manta Rays since I was nine years old after reading an adventure story that had Manta.
As we enter the Ocean the current grips us. This time we welcome the free ride along the floor of the Ocean, gliding along, it feels like we are flying. We are only at 9 metres and enter a small trench which we follow. We find a small rock to shelter behind and try to grip the Ocean floor but the current wins and we are swept along, another rock and this time we lock ourselves in, make ourselves small and humble, so that the Mantas won't be afraid of us.
From the blue comes a great shadow, Mantas glide gracefully around us flying through the ocean currents with such ease. It's like a ballet, their twists and turns are a dance in the oceans current. They come and explore these strange visitors to their world. They must wonder why we are so clumsy as they turn with ease, circling us again and again. We see a black Manta ray, no, two of them appear. I'm smiling with joy.
We spend an hour in their World breathing lightly to conserve air. Black tip reef shark and turtles look on. As we rise the Mantas swim below us, great shadows waving us goodbye from their underwater paradise.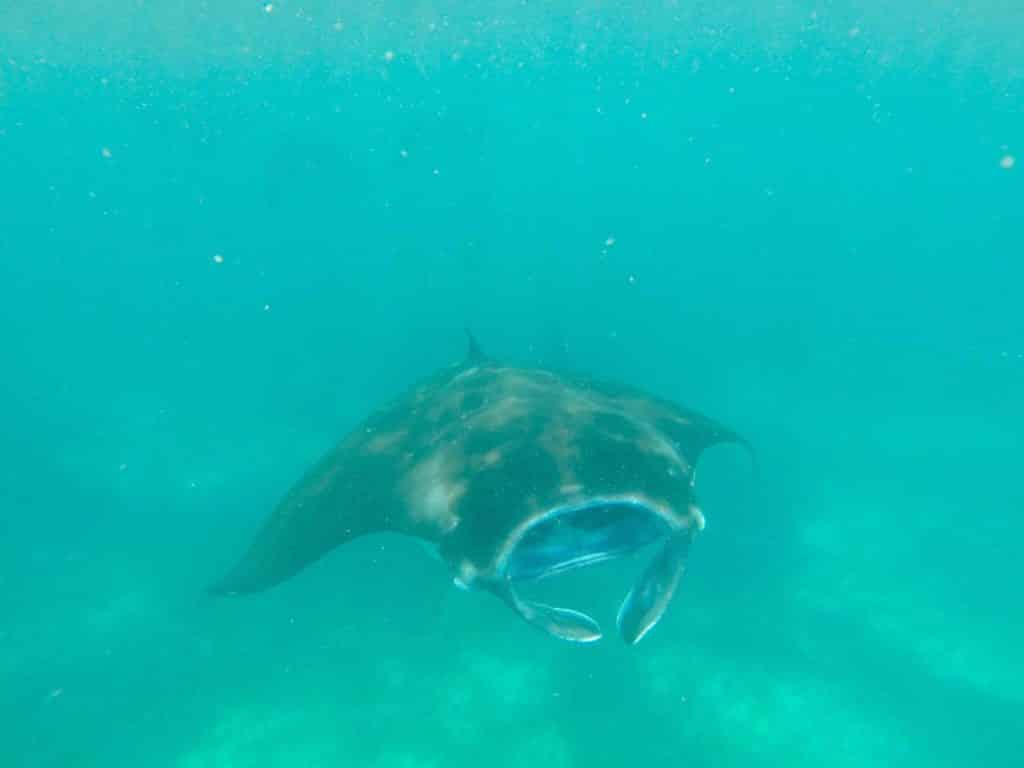 He's got some amazing talent right?!
Bet you're just itching to book that flight right now to the Komodo Islands – to further inspire you how about checking out my post on the Blue Fires of Mt. Ijen or Diving in Borneo!
Let me know below what your favourite places in Indonesia – with over 200,000 islands I'm sure everyone will have their own ultimate pick!
Further Things To Consider Before Any Adventure
Now you're all set and prepared to explore our big wide world, why not sort out everything else out all in one go? If necessary for your travel plans make sure you have brought proper travel insurance, protected your privacy by getting a secure VPN, compared all the top hotel booking sites to find just what you're after, reserved an unbeatable rental car price and - of course - booked the best flight deals!
Or maybe just forget it all and go for a last-minute cruise or effortless tour instead?
Many budget travelers (including me) indulge in worldwide airport lounge access, so we can experience luxury while still slumming it in economy. Naturally, we would never leave home without a more general travel guide since we couldn't possibly cover everything here!
Just add an adventurous attitude and plenty of smiles - they go a long way - and that about covers it all! Now go out, find your own path and don't forget to share your best inspiration stories with me on Facebook, Twitter, and Instagram...I'd love to hear from you!