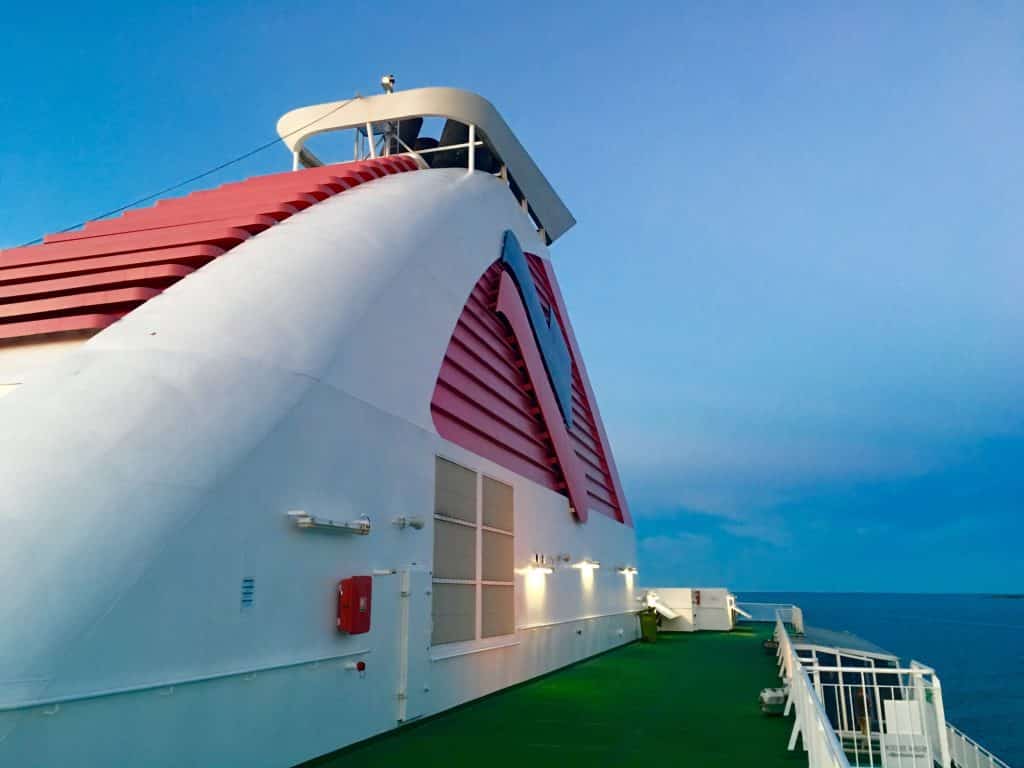 So your in Finland and looking to pop over to Scandinavia? One of the cheapest and easiest ways is to go with Viking Line Turku on the Ferry Turku Stockholm Route…. No need for expensive flights and small cramped chairs, this is much better! But don't just take my word for it…Read on to learn more about the Viking Line Turku experience and what you can expect on a Turku Stockholm ferry, if you can really bring yourself to leave all the amazing things in Finland that is…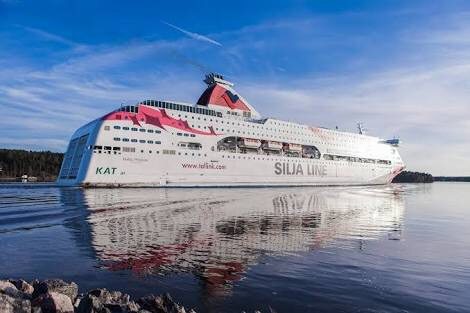 ---
How To Get A Cheap Ferry On The Turku Stockholm Route With Viking Line Turku
The two biggest ferry lines are Viking Line Turku and Silja Line Stockholm. Each one has a morning and an evening departure from Turku, Finland, with a brief stop at the Åland Islands. Sadly, it's not quite as common as the Helsinki-Tallinn ferry.
For a scenic view, a morning departure on the Turku Stockholm Ferry is best but if you want to save a nights accommodation either side [as it takes 11-12 hours] the evening overnight departure is best. The same advise applies for the Stockholm Turku return ferry!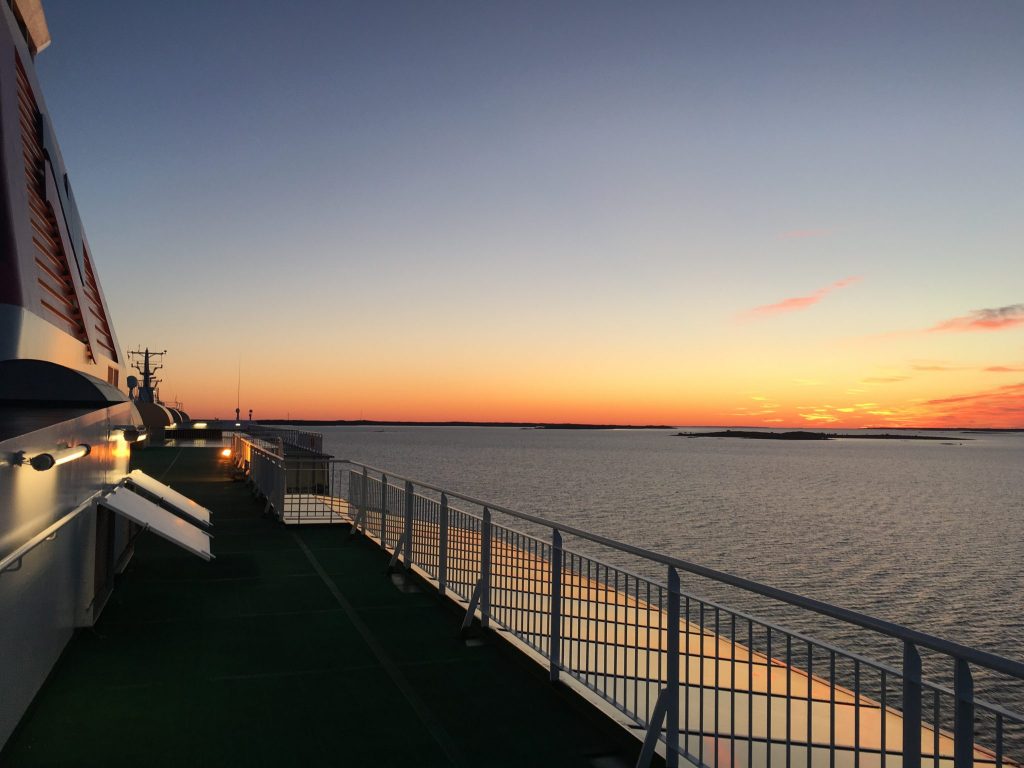 On the evening departures of Viking Line Turku don't forget to watch the sunset!
Both Viking Line Turku and Silja Stockholm offer incredibly competitive rates but the trick is to search for same day return fares rather than 'one way'. I'm not quite sure why this is but when looking in mid-summer Silja was cheapest at 29€ per person, return, versus 60€ per person one way. This price includes a two bed indoor cabin with bathroom which is ridiculously cheap for this part of the world and there is even free wifi on board. Don't worry at the port on either end you literally just walk off the ship – there are zero checks and stops, only getting on (I was worried about this with Viking Line Turku but had no need to be!). This is the cheapest way to go from either Turku Stockholm or vice versa!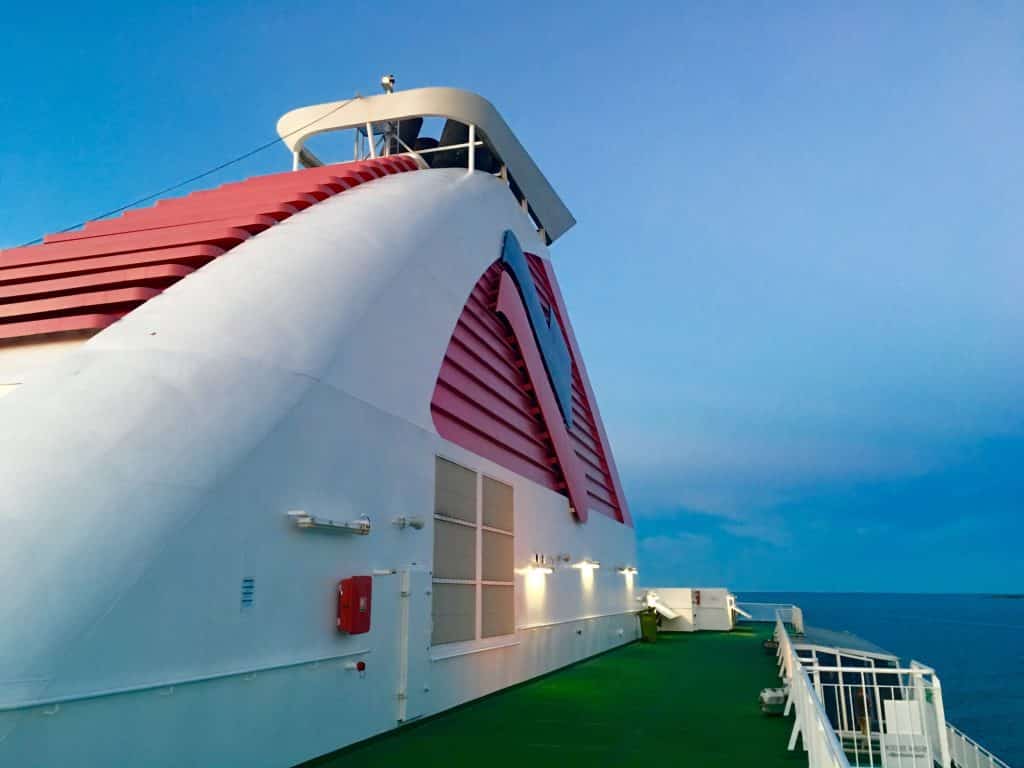 Also surprisingly no checks to get up here… Don't fall over!
Food is not included on either Viking Line Turku or Silja Stockholm in the base ticket so for those on a budget I suggest to bring with you [the nearest supermarket is 20 mins from the Turku terminal so be sure to organise before hand] but they do have plenty of dining options onboard at a cost – It set up just like a normal cruise ship.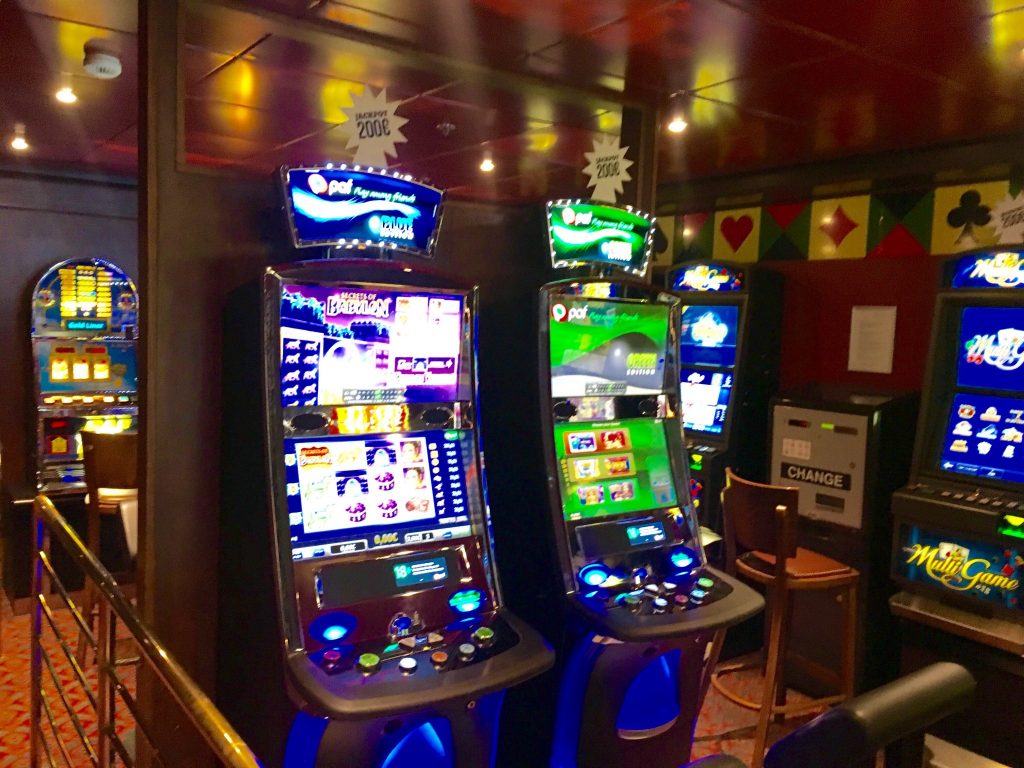 Including all the gambling – Just like Vegas but sadder!
On the evening departures with Viking Line Turku you will find plenty of night club activities on board as the Finns and Swedes cut loose. Alcohol is heavily taxed in this part of the world and the locals catch these 'party boats' to stock up duty free and have a good time in the process. Perhaps the extra profits the line assumes will be spent on-board is why the return ticket is cheaper.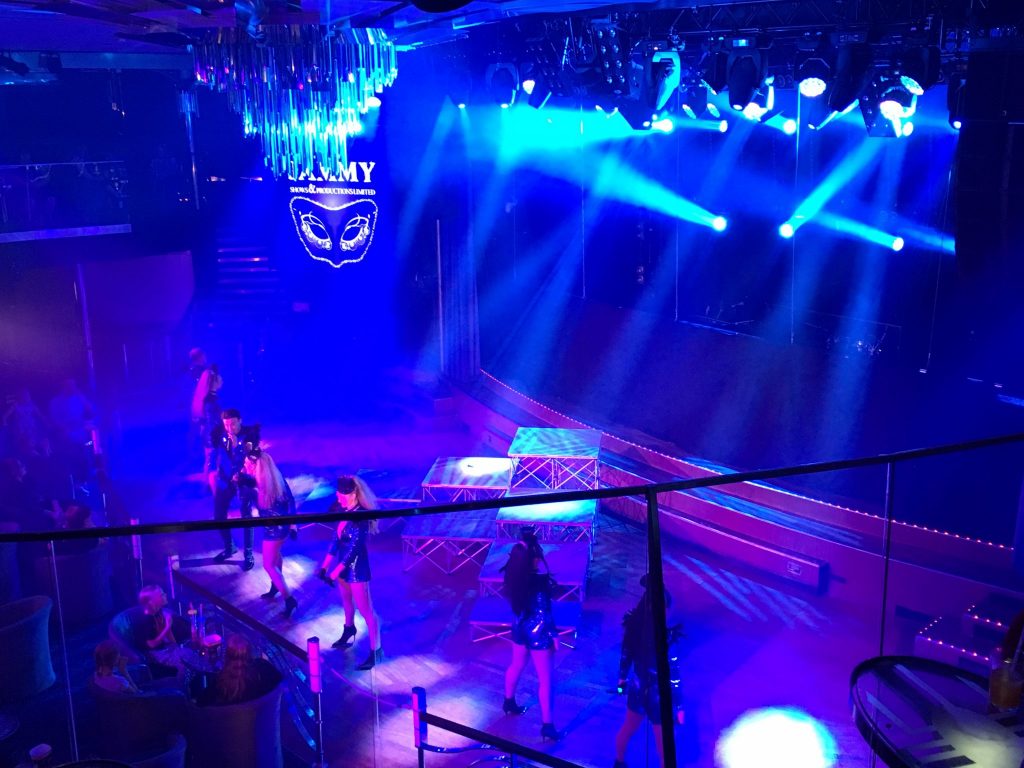 Plus the entertainment is … Haunting!
The Port of Turku is next to Turku Castle and is easily reached on bus line 1 from the Market Square (Kauppatori). The port is also directly reached by train station from other parts of Finland and you can also use Onnibus [find out why it is an incredible deal here]. Of course while we have focused here on a cheap ferry from Turku to Stockholm, the exact same trip can be made from Stockholm to Turku. In Stockholm the port is under renovation at the moment but is about a 10 min walk to the metro or 45 mins into the city centre.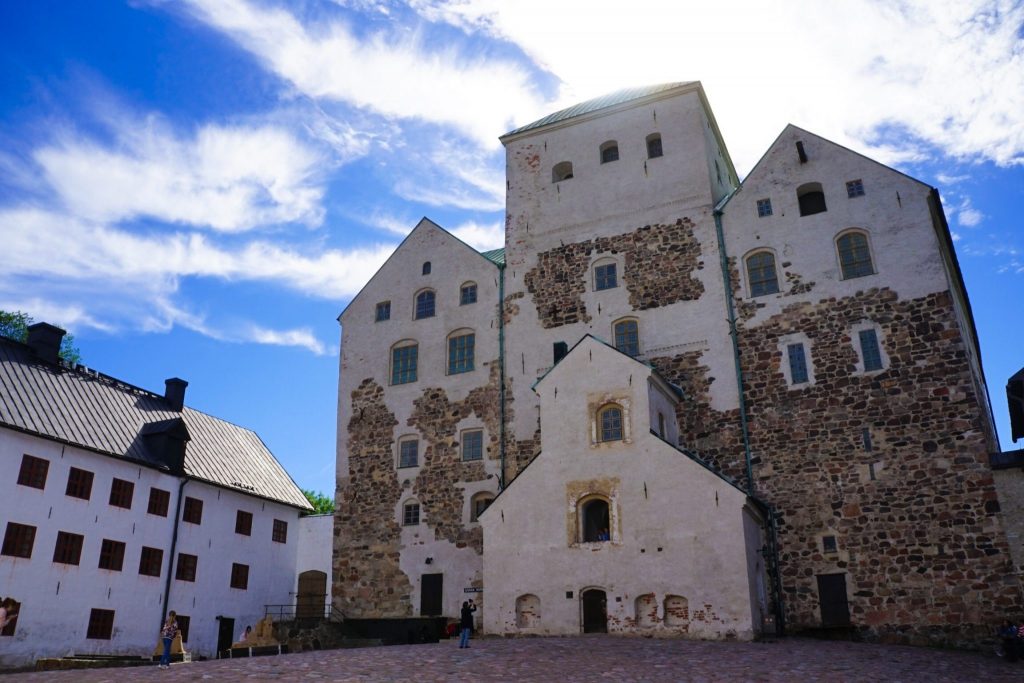 Turku Castle is worth a quick look in if you have time!
So now you know how to get a cheap ferry from Turku to Stockholm, there is exactly no reason to extend your time in this region of the world. Be sure to compare both Viking Line Turku and Silja Stockholm for the best rates. Enjoy slow and relaxed travel and then admire the views of the "Capital of Scandinavia" when you visit Stockholm.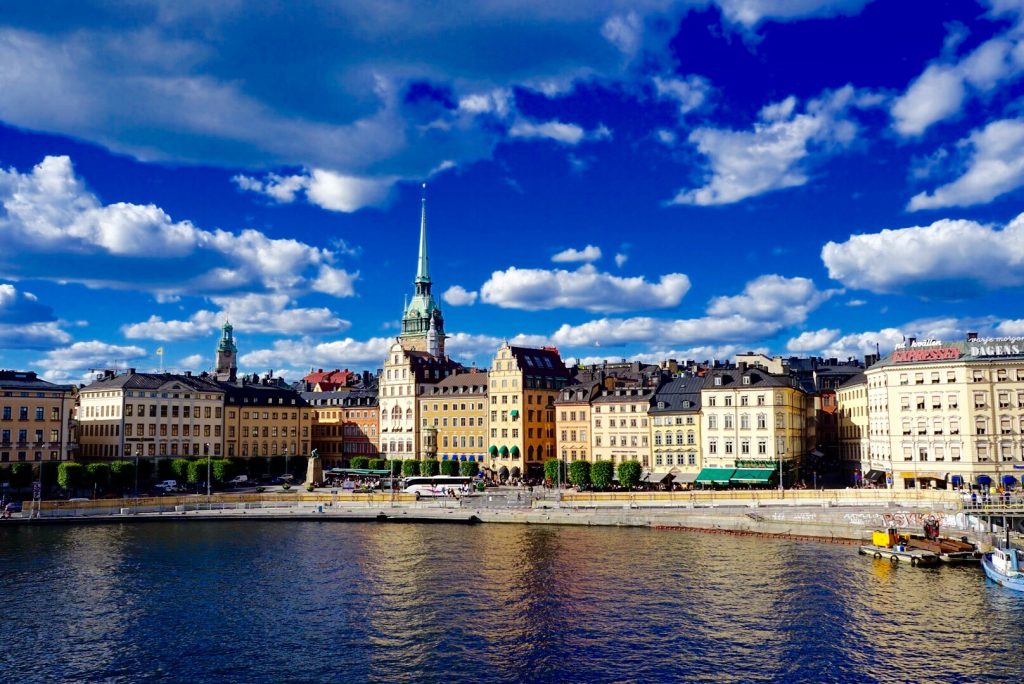 Further Things To Consider Before Any Adventure
Now you're all set and prepared to explore our big wide world, why not sort out everything else out all in one go? If necessary for your travel plans make sure you have brought proper travel insurance, protected your privacy by getting a secure VPN, compared all the top hotel booking sites to find just what you're after, reserved an unbeatable rental car price and - of course - booked the best flight deals!
Or maybe just forget it all and go for a last-minute cruise or effortless tour instead?
Many budget travelers (including me) indulge in worldwide airport lounge access, so we can experience luxury while still slumming it in economy. Naturally, we would never leave home without a more general travel guide since we couldn't possibly cover everything here!
Just add an adventurous attitude and plenty of smiles - they go a long way - and that about covers it all! Now go out, find your own path and don't forget to share your best inspiration stories with me on Facebook, Twitter, and Instagram...I'd love to hear from you!
Find Unique Accomodation Options Around The World Now!