Flying into Dublin Airport on Ryanair and want your onwards trip to be just as cheap? Well here is your guide to how to get from Dublin Airport to the City Centre on the cheap! Ignore all those costly private buses, taxis and pre-booked services that are well over 10€ each, just keep on walking! No need to pay those over-pricing vultures here. That money would be better spent on beer, am I right (and if yo why not check out this Dublin Pubs Guide: The Eight Best Pubs in Dublin To Drink The Night Away With The Locals!!)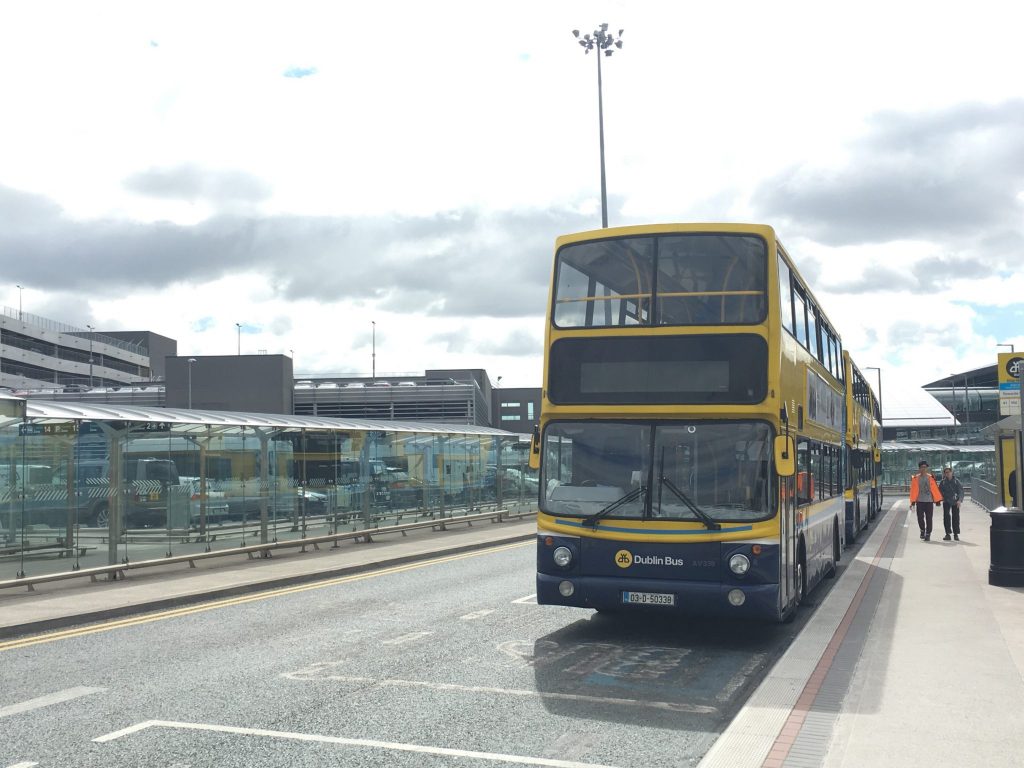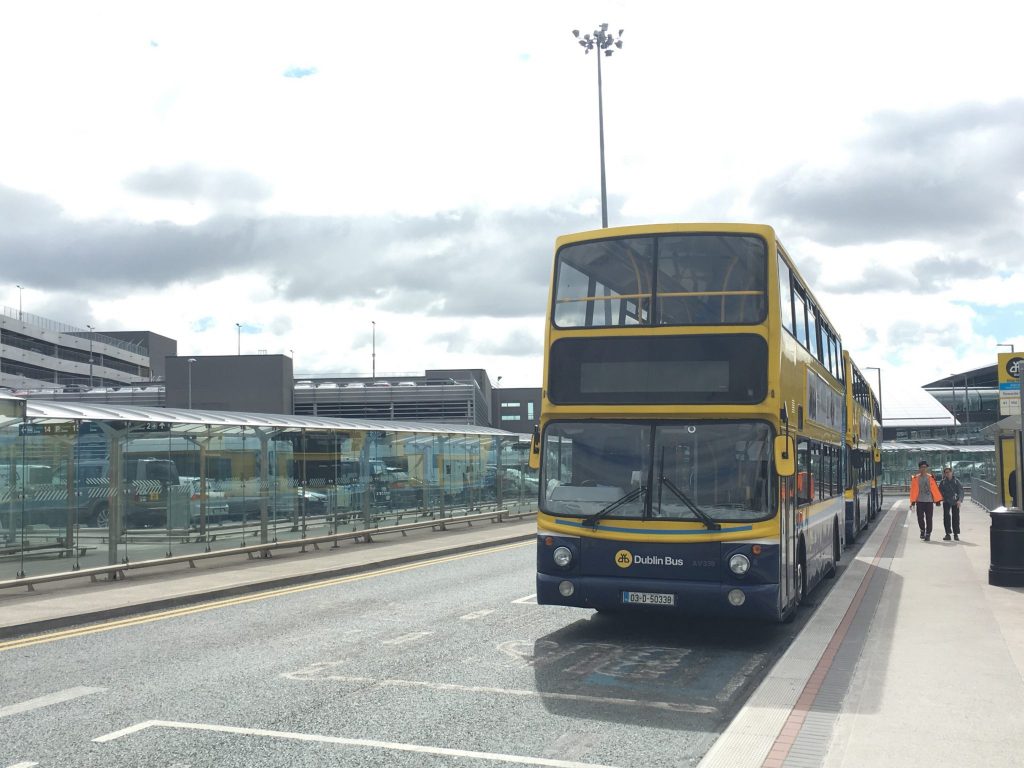 ---
How to get from Dublin Airport to the City Centre
Which bus from Dublin airport to city centre?
There are public buses here which are 3.30€ direct from the airport through the city centre and continuing to the South! The best bus I find is the #16 leaving from Zone 12 . Head out the airport doors, across the pedestrian crossing, through the secondary building and then you will arrive at the public bus stops – you want the one on the right on the far side!
For most buses in Dublin you need to pay exact fare in cash, with no change, but here you can purchase from an electronic machine. It gives change and even accepts credit cards so you can beat the crowds trying to use the ATM in the terminal and wait till later to get your euros!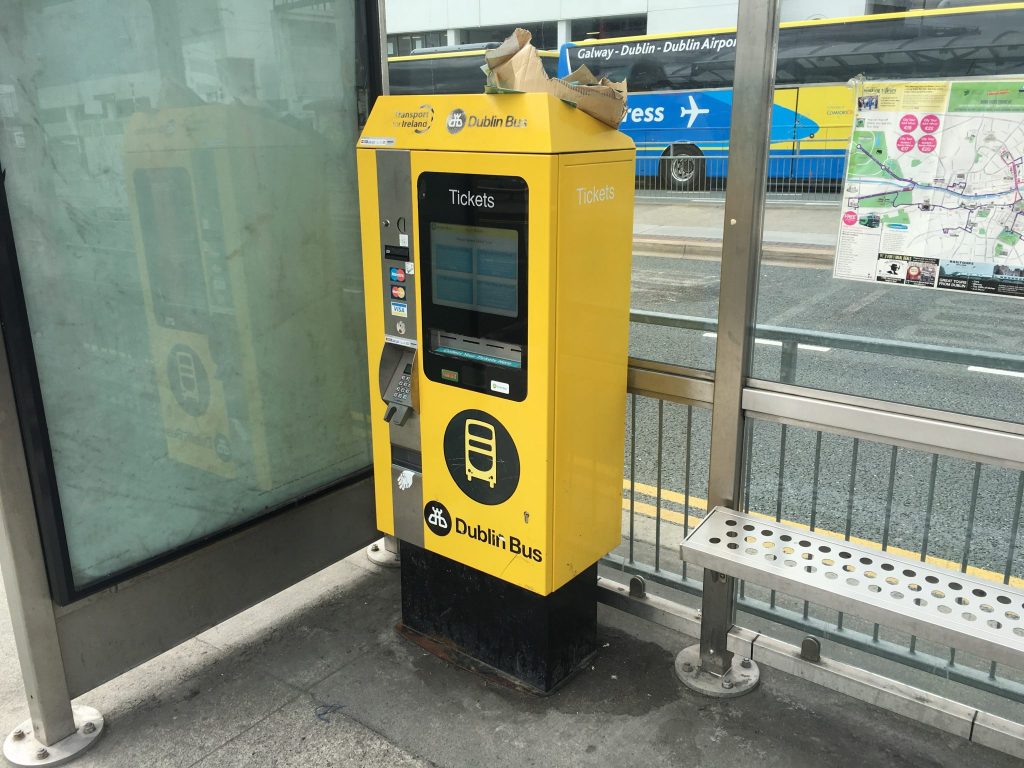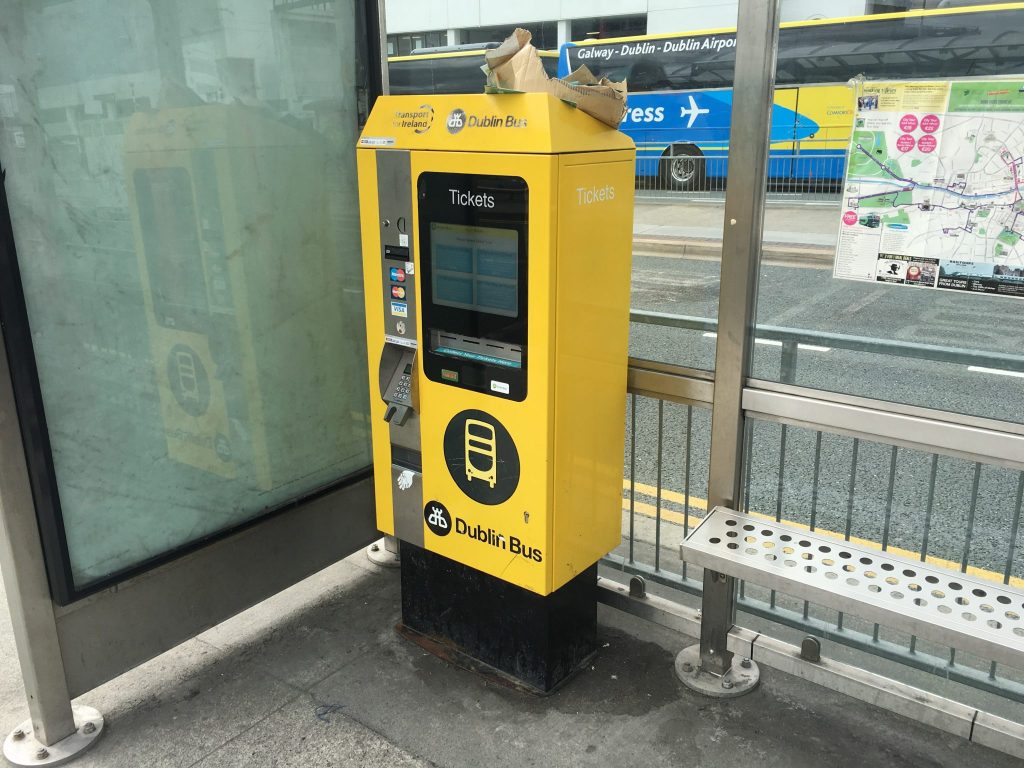 ---
Check out Google Maps before hand for other public bus options but it likes to tell you connecting options which are slightly quicker [but far more stressful]. You can also look for connections on the official website here – The tickets are good for 90 mins and include connections if you want though. On the #16 bus there is also a luggage storage area so it's all to easy! So now you know how to get from Dublin Airport to the City Centre on the cheap – so wait are you waiting for? Book that flight and explore the Emerald Isle…