Traveling by ship always feels like such a special experience, even when it's technically a ferry, not a grand ocean liner. Standing by the rail and looking out over the water, feeling the sea breeze in your face; it really brings you back to the wonder of travel.
Sure, it might take a little bit long but the journey's half the fun, isn't it? Plus, it's eco-friendlier than all those plane journeys. Going by ferry means you can take a car as well, offering you loads more freedom once you arrive at your destination.
So, you can see that there are lots of reasons why we're big fans of Irish Ferries, who offer ferry routes from Ireland to the UK and France, and back – three countries that we love visiting. From the astonishing green scenery of Ireland to the (hopefully) sun-soaked culture of France, Irish Ferries holidays can offer you a great range of travel experiences.
If you're looking for something different or to explore a bit more, we've got all the information and inspiration you need right here for your next Irish Ferries holiday.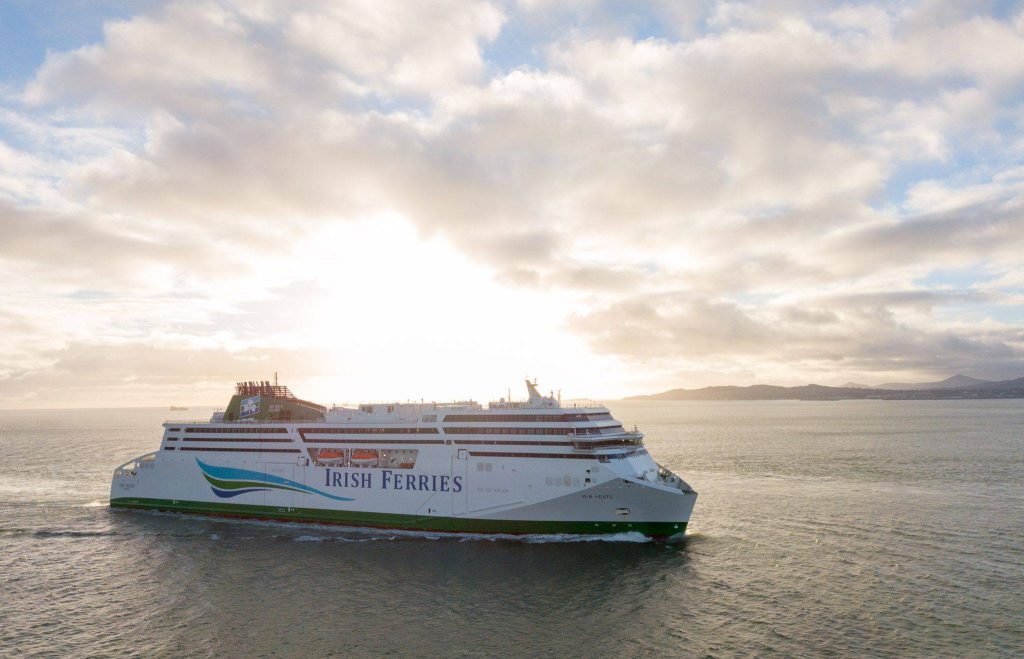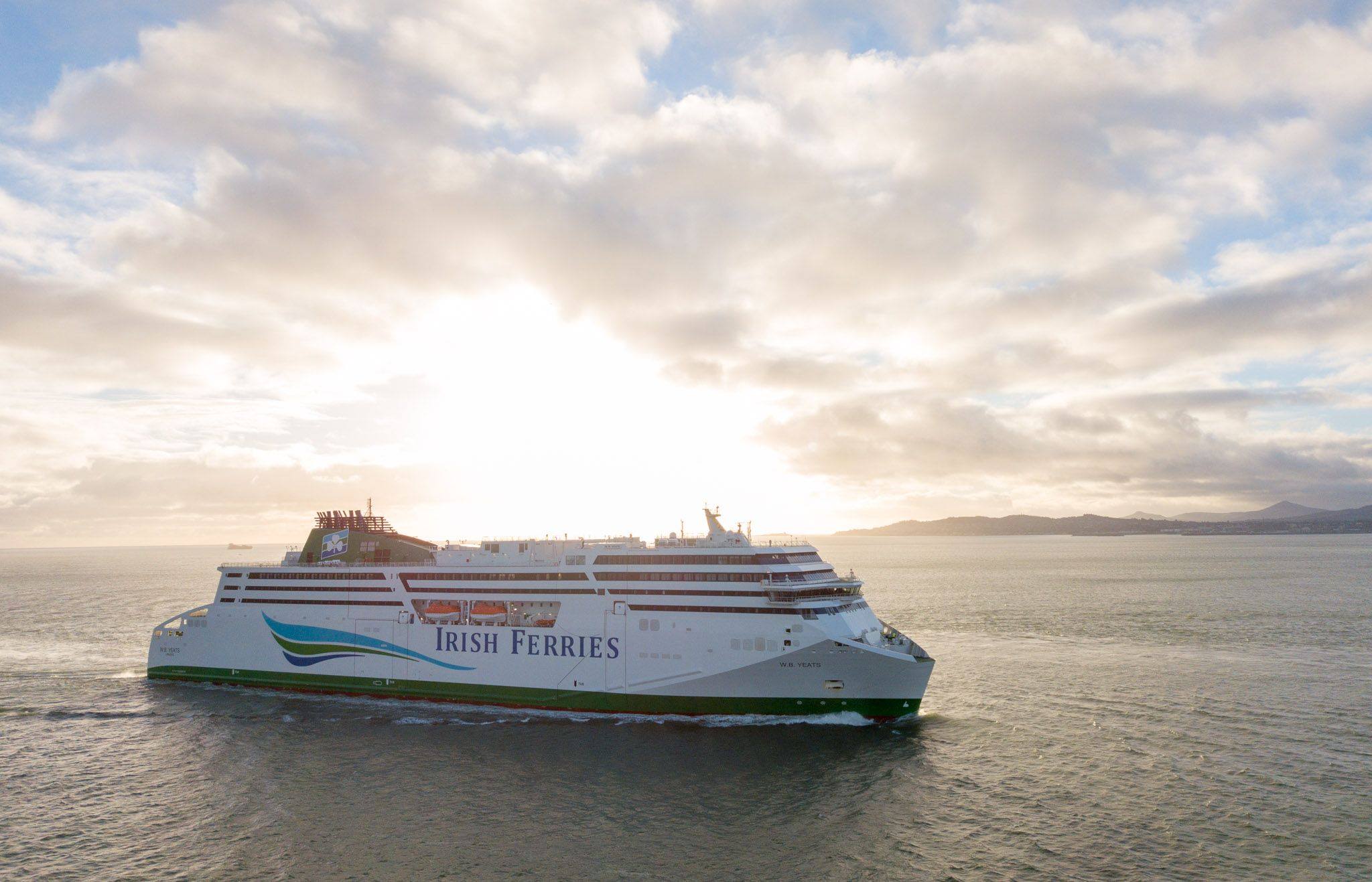 5 Inspirational Ideas For Your Next Irish Ferries Holidays ⛴
What Important Information Do I Need To Know About Irish Ferries Holidays?
With a fleet of mega-comfortable ships, Irish Ferries are your new favourite way to travel. There are up to 16 crossing between Britain and Ireland and several weekly between France and Ireland, so you know there'll be a convenient time for you.
With boats like The Dublin Swift (which crosses in only 2 hours!), the Ulysses and the Oscar Wilde, you know you're going to travel in style! We love it not only for the romance of being on a boat, but for how much stress it takes out of travelling. No need to limit your luggage to only one bag, or arrange a cat-sitter – take your car with you on the ferry and bring as much as you'd like!
There's also plenty to do onboard the ships if you get tired of gazing out to see (or if a bit of a storm leaves you feeling in need of distraction!). There's a huge range of dining options, from cafes to full meals, and rather grand bars as well. Beauty salons and shops help you wile away the time, and we loved the cinema!
Travelling by sea feels completely free, like you have no limitations – and relaxing, too!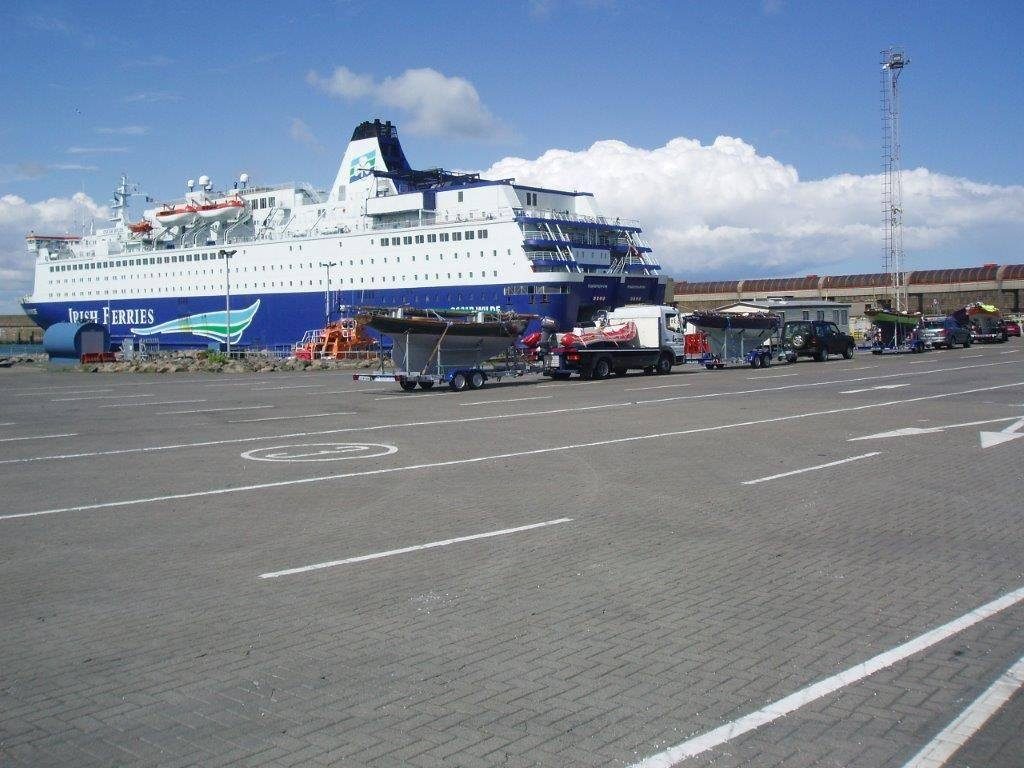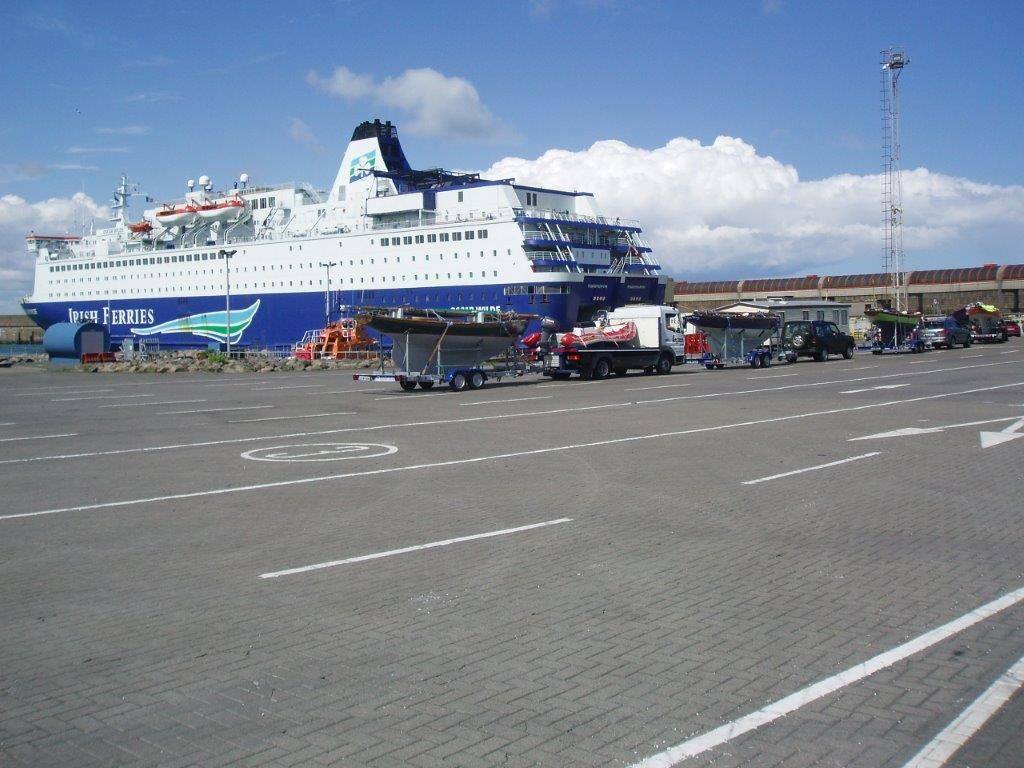 Other Useful Things To Know When Booking Irish Ferries
If you have an electric car, you should book specifically onto the Dublin – Holyhead Cruise Ferry: mv Ulysses as recharging point available onboard. The charge points available are only POD Point Type 1 chargers and pre-booking is required to ensure you reserve your space next to the charge point. You should also check-in one hour in advance of your sailing time if you require an electric car charging point. With an electric car you also scoot around seeing all the famous locations from movies set in Ireland without any guilt about the enviromental impacts!
All prices on board Ireland/Britain Routes are in Euro although Irish Ferries accept both Euro and Sterling as payment. Onboard currency exchange rates apply for payment by sterling, and money changing facilities are available on board all 3 ships serving these routes to make your life easier – though typically with higher commission/surcharge rates.
You can bring as much hand luggage as you can comfortably carry, but it must be packed in a suitcase or bag. No boxes or loose items are acceptable as hand luggage. One small piece of hand luggage will be permitted to be carried with you – the rest will be checked through their luggage handling facility. Remember each item of checked in luggage must not weigh more than 22kg and you will not be able to access these items during the crossing.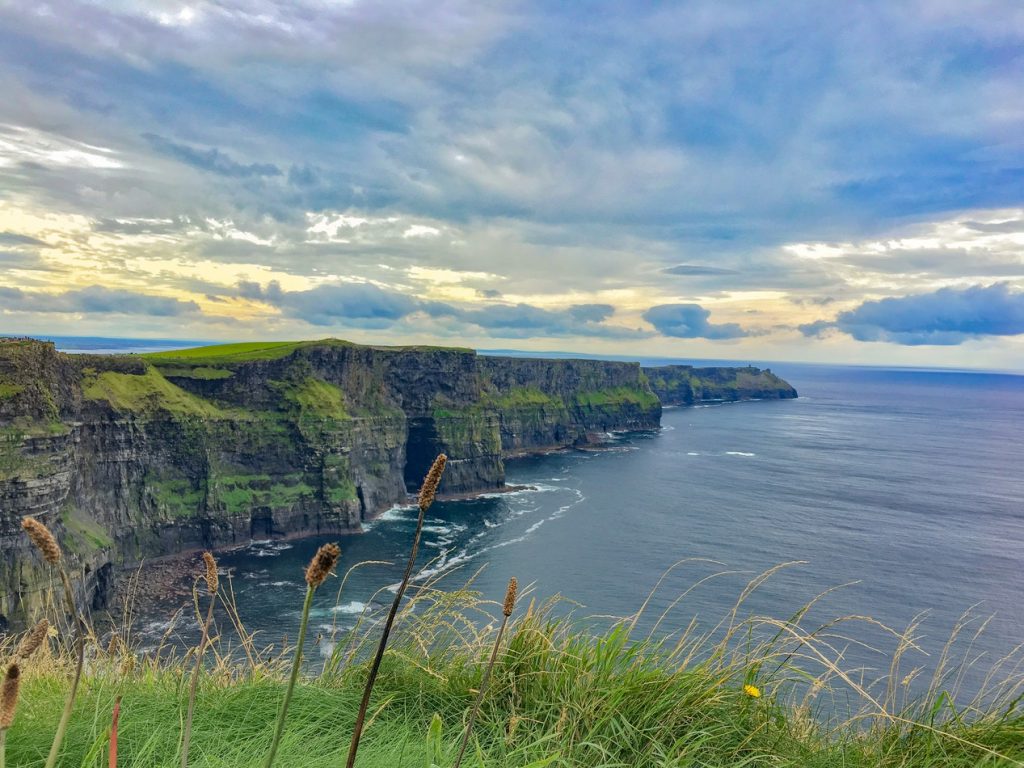 What Are The Irish Ferry Routes?
There are three main routes to choose from for your Irish Ferries holidays:
Crossings from Dublin on the east coast of Ireland to Cherbourg in Normandy and vice-versa.
Crossing from Rosslare on Ireland's south-east coast to Pembroke in the South of Wales, and the other way as well.
Crossing from Dublin to Holyhead, which is on the northern tip of the Welsh coast. This is only a two-hour crossing, so you could even do a daytrip from Holyhead to Dublin!
…So tell me more about the destinations!
Of course! All of these destinations are great places to visit in their own right, and even better when you can combine two of them with a ferry trip!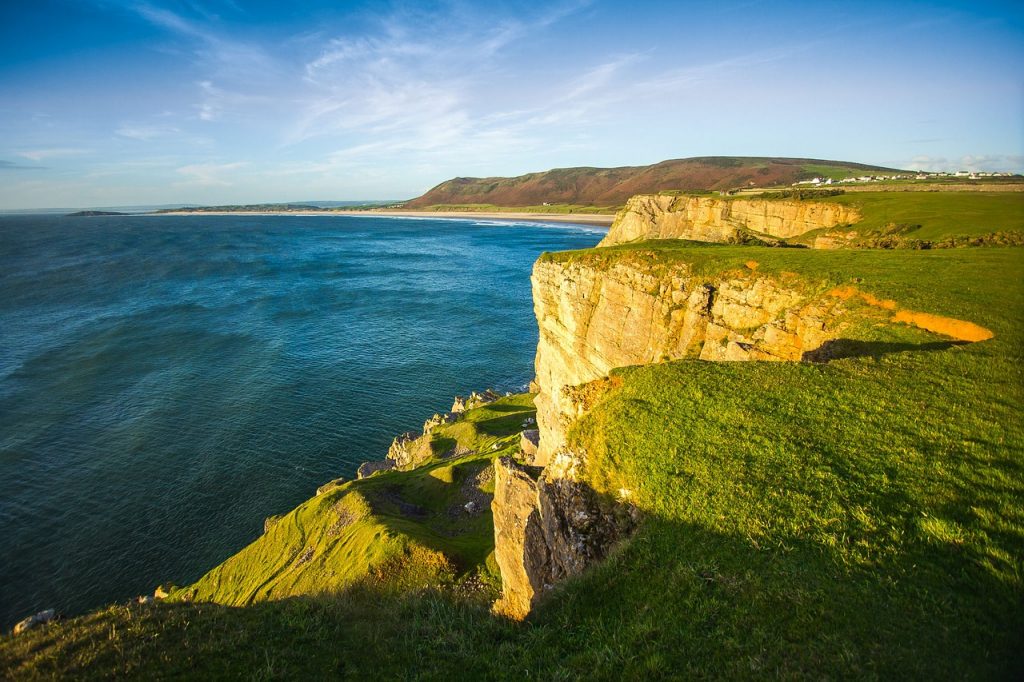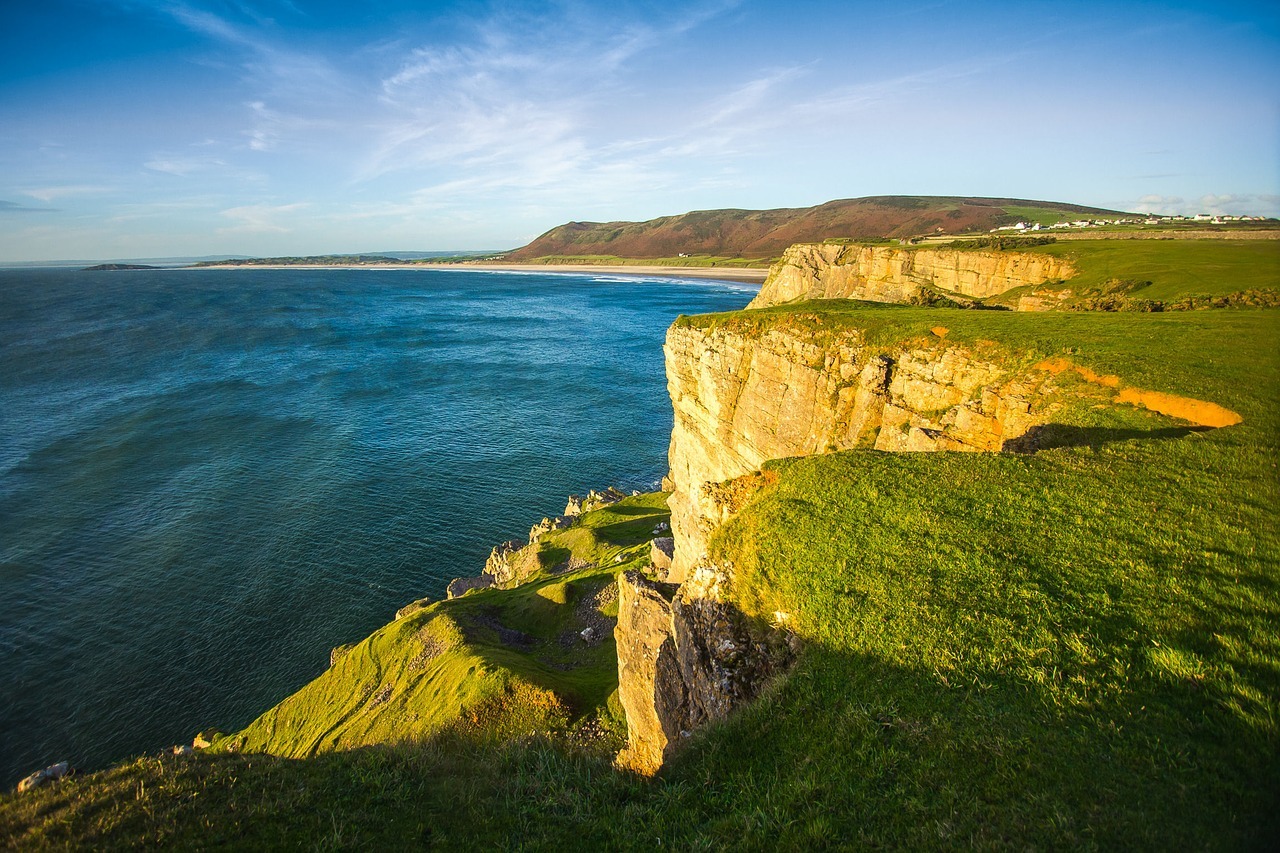 Dublin, Ireland
A city that probably needs no introduction, Dublin is the wild and wonderful capital of Ireland. It might be small, but it is mighty, and it's no wonder the name has become synonymous with hedonism. If you're in Dublin you know you're going to have a hell of a good time.
While it's not the most beautiful city in the world, pockets of it are stunning and sometimes it's like walking through a living museum, with grand Georgian buildings on one street and medieval cathedrals on the next. It's become more cosmopolitan in the last 50 years so as well as the ubiquitous pubs on every corner, there's a great range of restaurants.
What can you experience here? First and foremost, nights out that start with a 'quick' pint of Guinness and end at 3am with a whiskey in one hand, joining in with the traditional folk band who have spontaneously set up in the corner of the pub.
Then you can take your aching head to explore stunning Trinity College the next day, or find hair of the dog on the tour of the Guinness Factory. A walking tour is another way to see all the secret history – watch out for the statue of Molly Malone selling "cockles and mussels, alive, alive oh."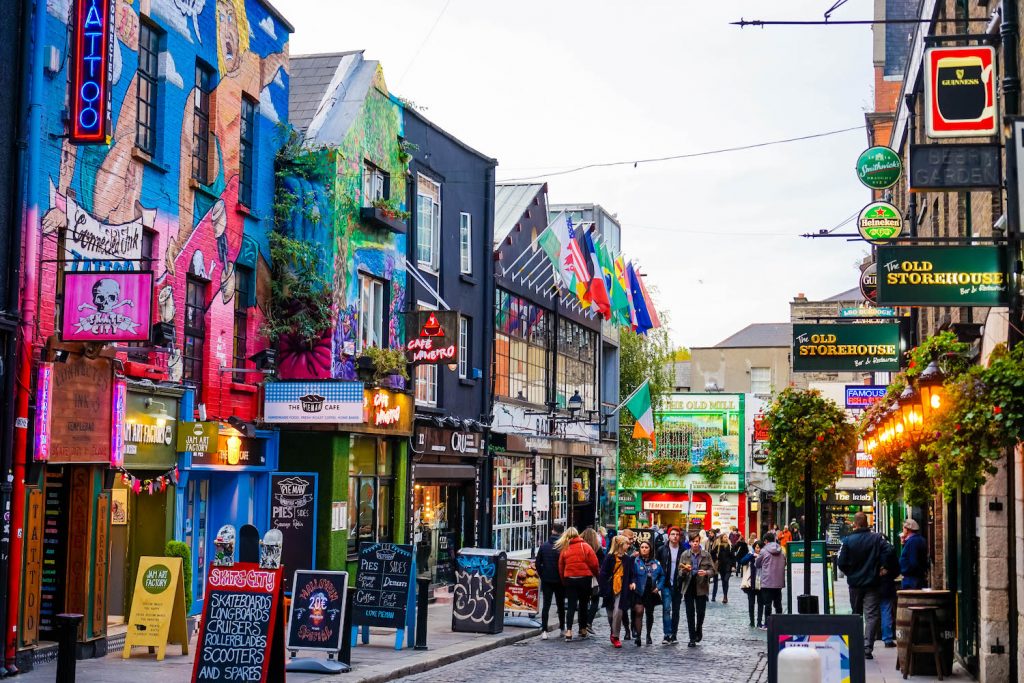 Rosslare, Ireland
The gateway to Ireland's 'sunny southeast' (clearly a relative term!) is no destination in itself, but brings you to some of the country's most beautiful scenery in Counties Wexford and Waterford. Believe it or not, there are some gorgeous yellow beaches here where you could even swim in the sea, if you're brave enough.
Aside from sea-swimming, there are tons of things to experience from this destination. Waterford is Ireland's oldest city and has a huge collection of Waterford crystal, but it's the countryside that draws you to this part of the world. Comeragh Drive is 106 miles of UNESCO European Geopark taking in jaw-dropping mountain scenery, the Mahon Falls and the Nire Valley, to name only a few.
From Rosslare, you can also explore Ireland's rugged Celtic Coast where history can be found on every mountain peak and in every valley. County Cork is home to rolling green hills, has fantastic hiking and the country's second largest city. You can experience the great outdoors by walking, cycling or driving through unparalleled landscapes.
All this is not far from Rosslare; with your car you could even get to the Wild Atlantic Way on the west coast and drive the 2500 km of majestic cliffs, sunsets over the sea and incredible views from points like Blaskets View, Skelligs Viewpoint and the Cliffs of Moher.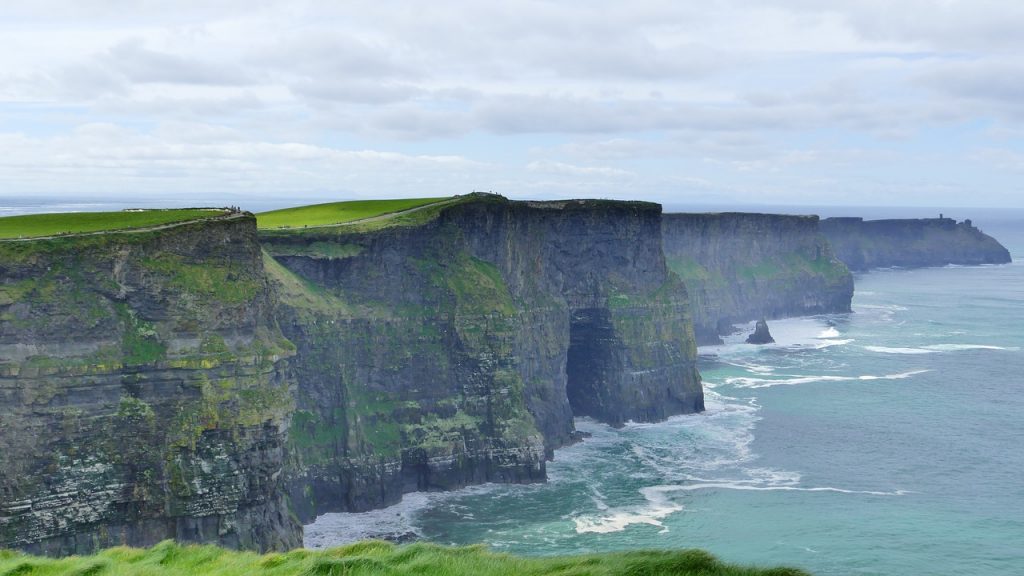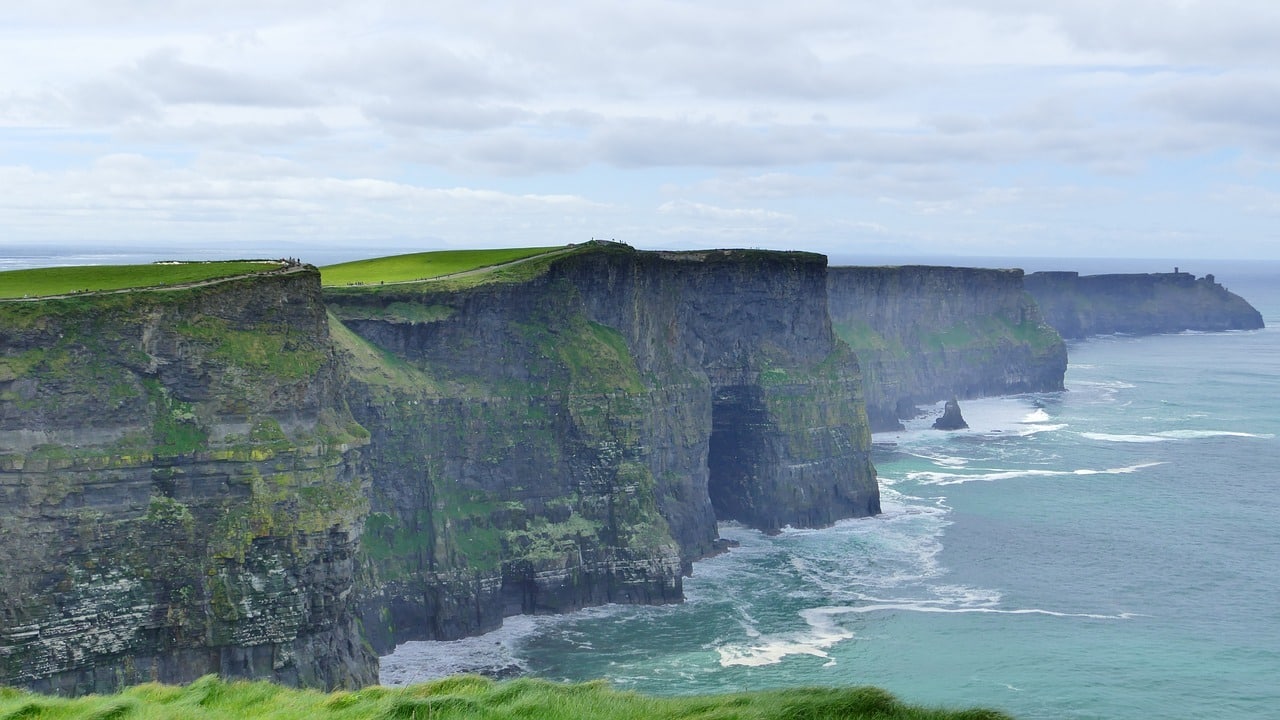 Cherbourg, France
Irish Ferries holidays give you a gateway into France's rich culture, rolling landscapes and (of course!) famous food. The port of Cherbourg is in scenic Normandy and from here you can sightsee, walk, spend time with your family or simply eat your way around the county.
As you'd imagine from a place with such a long history, Normandy is bursting with stories and places to visit. The world-famous Bayeux Tapestry with its vivid illustrations of life in the 11th century stretches for 70 meters in (where else?) Bayeux; D-Day beaches memorialise the events there with monuments; Rouen's old city is heaven for architecture fans.
If you prefer a more indulgent holiday, you can experience plenty of that here. Enjoy the Camembert, the food laced with cream and the local cider after a brisk walk along the beach. Take your car to the various picturesque villages and fill the boot with treats to take home – you can't do that on the place!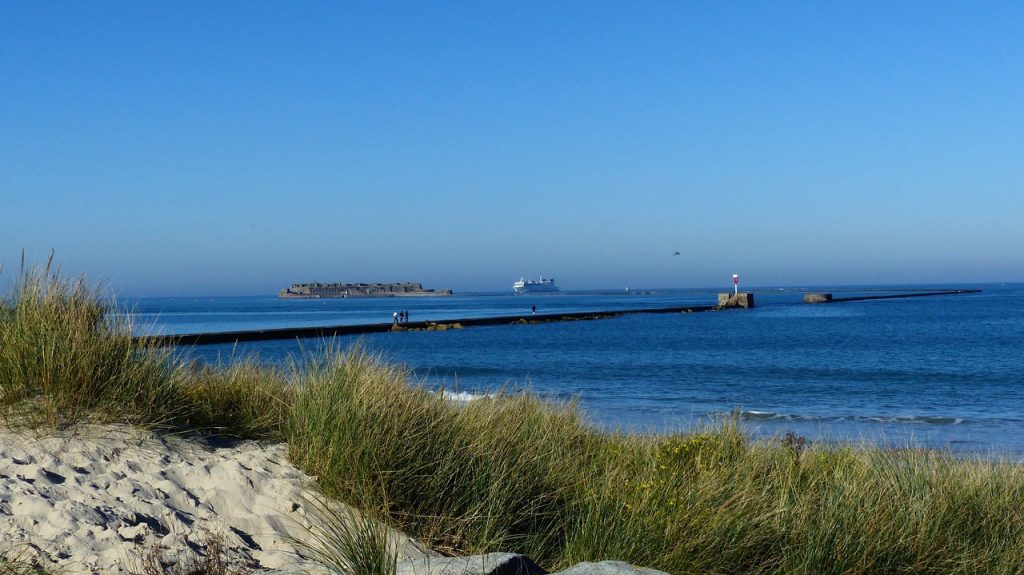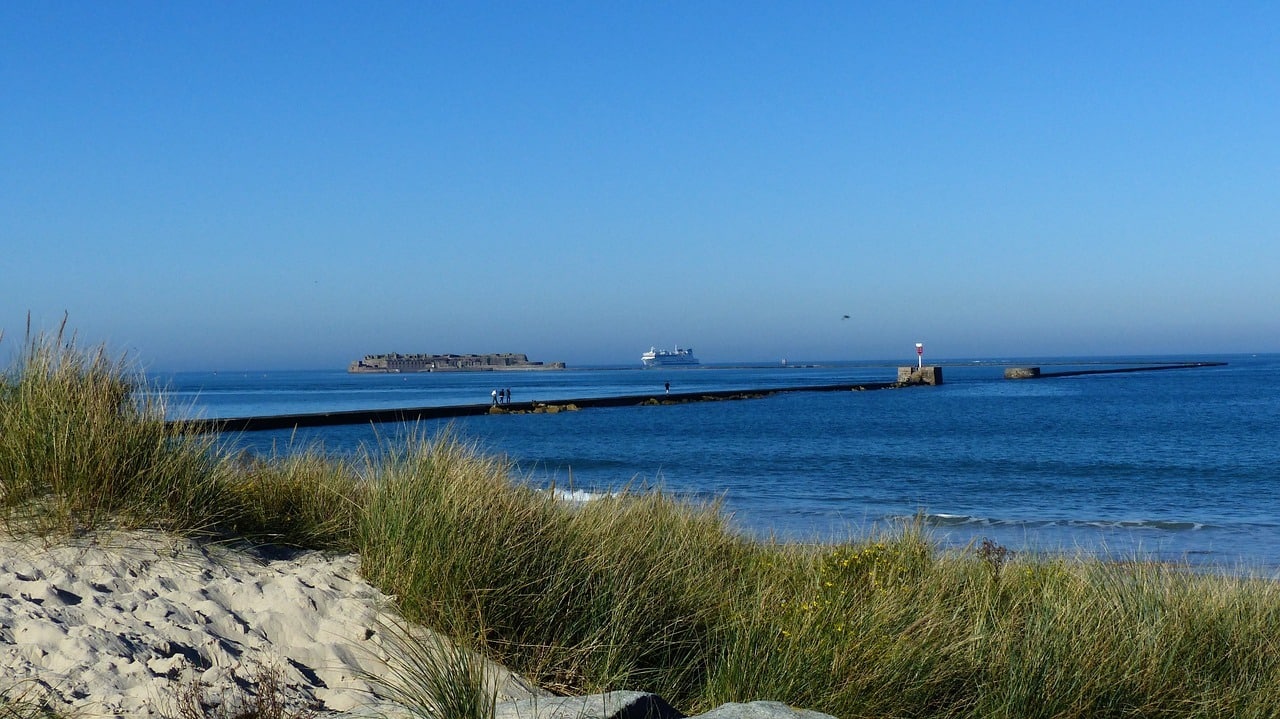 Pembroke, UK (South Wales)
Coming across from Ireland to Pembroke means you have the whole of the South of Wales to explore – and trust us, it's beautiful.
It's more populated than North Wales, meaning you'll find the city life in the capital, Cardiff, vibrant and varied, with a mixture of historical sights like Cardiff Castle and some great shopping options in the Edwardian and Victorian arcades. If you didn't get your full water fix on the Irish ferry, head out onto Cardiff Bay in a boat to see the city from the water and experience the waterpark across the Taff and Ely rivers.
For those of you who are in Wales for the nature, not the city, Brecon Beacons National Park has hiking trails that make you feel like you're on a quest with Frodo and Gandalf (shout out to Lord of the Rings fans and Hobbiton!). The breath-taking waterfalls have a fairy-tale quality, making you feel like you've stepped out of time.
Monmouthshire makes for a gentler walking experience, with pastoral views to stroll through and castles and ancient manors to explore along the way.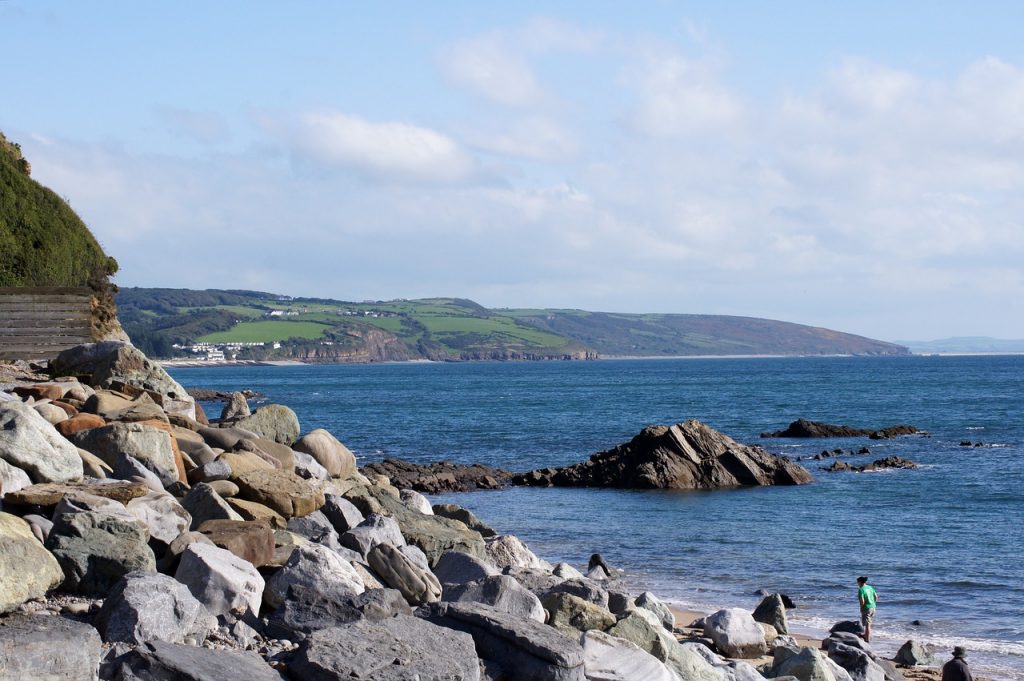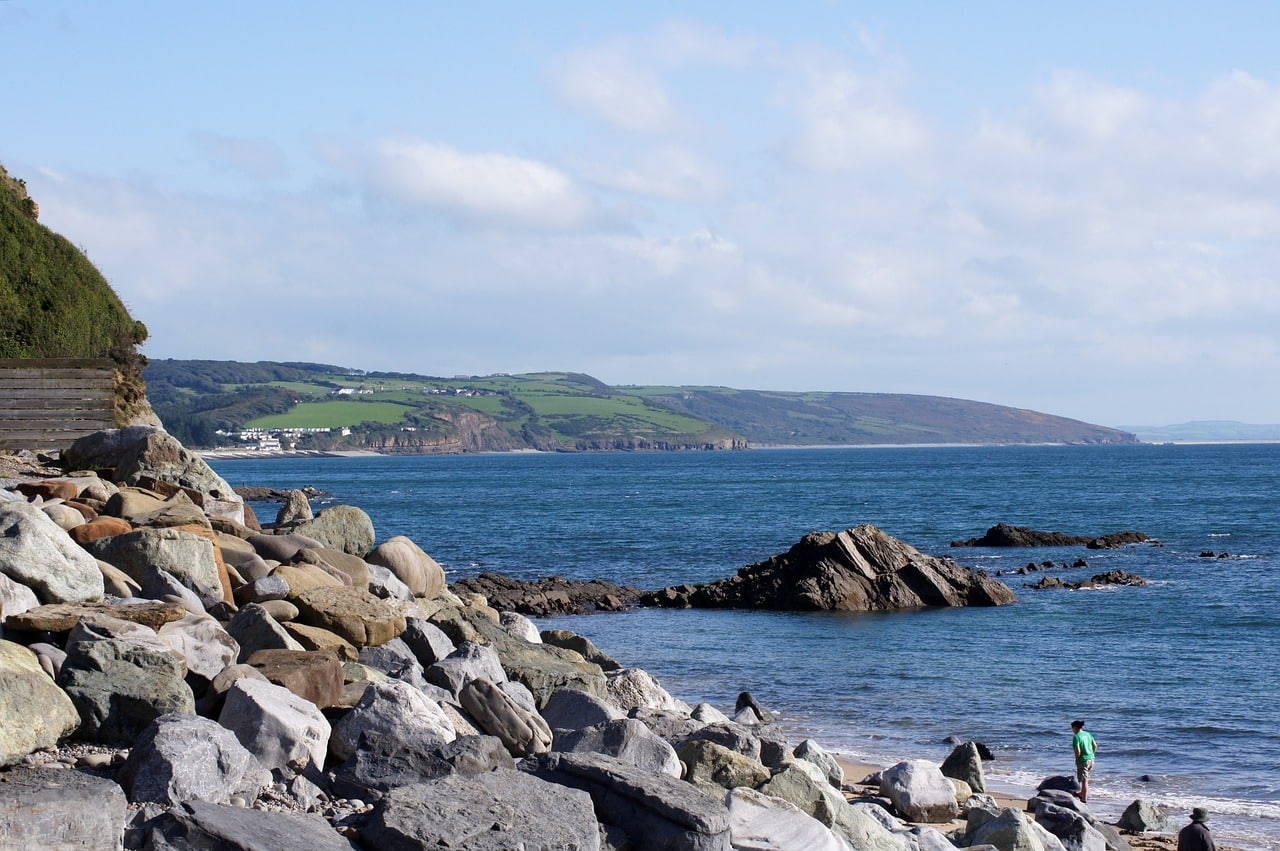 Holyhead, UK (North Wales)
Holyhead is the port town of the gorgeous Isle of Anglesey, so you can start your Irish Ferries holiday here with lots of outdoorsy adventures. Llanddwyn Island has beaches that wouldn't be out of place in a romantic film and you can visit the famous Twr Mawr lighthouse there as well.
Around the area you'll also be able to visit lots of fascinating towns and villages, from Conway with its vibrant Llandudno Pier and cable car to Portmeiron which genuinely looks like an Italian village (often minus the sunshine, let's be honest).
You can also experience the famous Snowdonia National Park, 2000 kilometres squared of natural wonders. Rugged mountains, vast expanses of lake, wild and isolated beaches are all there to be discovered, whether you're on foot, mountain biking or daring to dip in the water.
If you prefer more sedate activities, spend your time in the botanic gardens or castles that are dotted around the Park.
This gives you only a taste of the worlds to be discovered on Irish Ferries holidays – who could believe that such beautiful and fascinating places are only a boat trip away?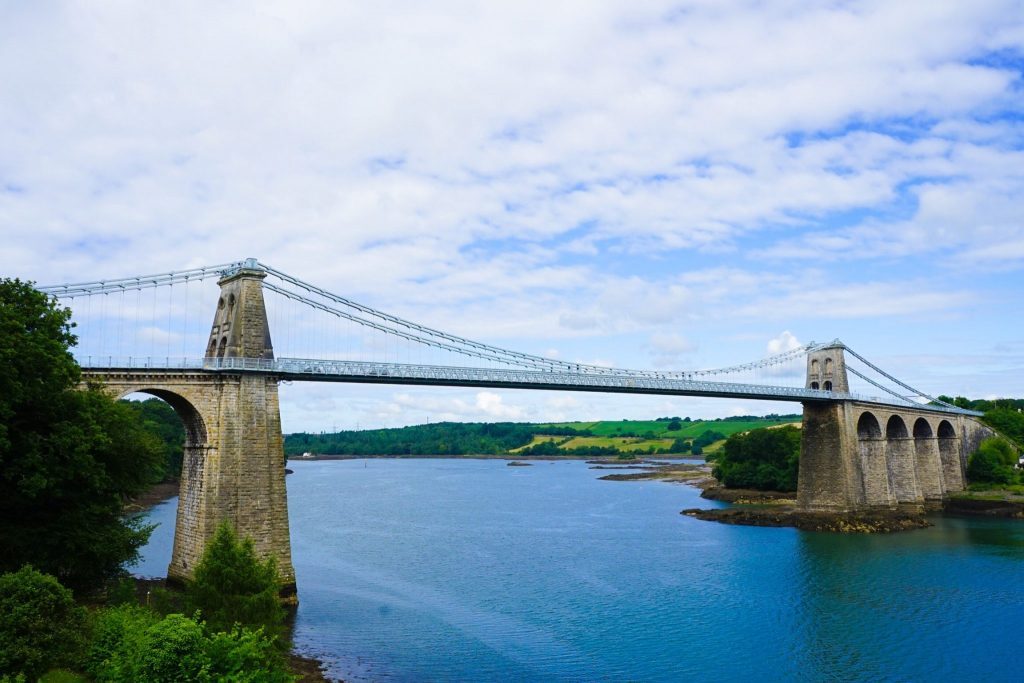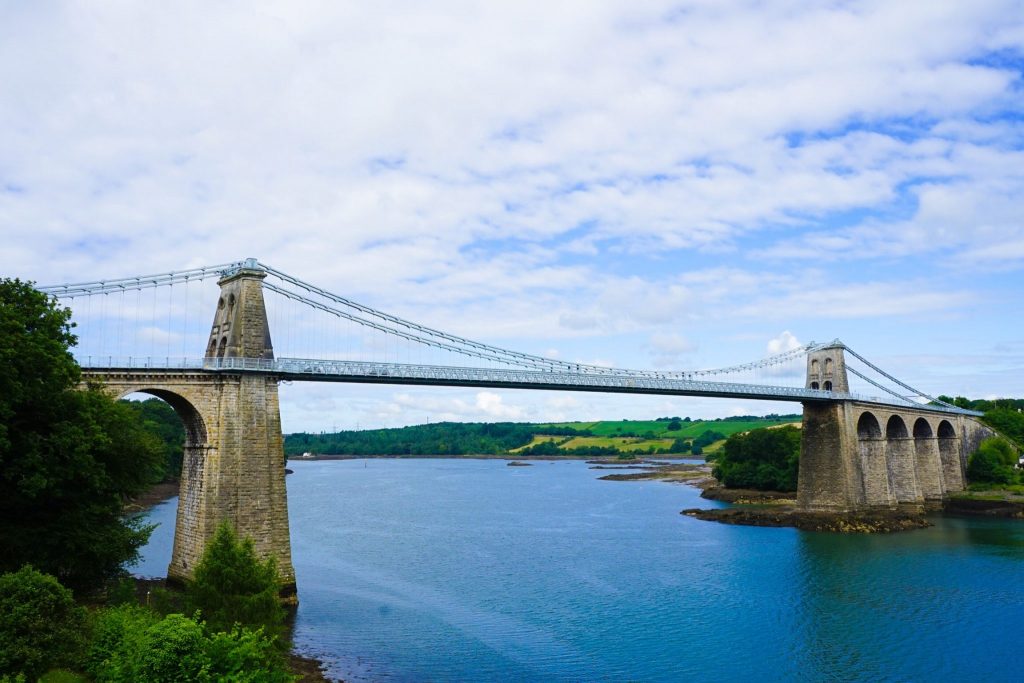 Further Things To Consider Before Any Adventure
Now you're all set and prepared to explore our big wide world, why not sort out everything else out all in one go? If necessary for your travel plans make sure you have brought proper travel insurance, protected your privacy by getting a secure VPN, compared all the top hotel booking sites to find just what you're after, reserved an unbeatable rental car price and - of course - booked the best flight deals!
Or maybe just forget it all and go for a last-minute cruise or effortless tour instead?
Many budget travelers (including me) indulge in worldwide airport lounge access, so we can experience luxury while still slumming it in economy. Naturally, we would never leave home without a more general travel guide since we couldn't possibly cover everything here!
Just add an adventurous attitude and plenty of smiles - they go a long way - and that about covers it all! Now go out, find your own path and don't forget to share your best inspiration stories with me on Facebook, Twitter, and Instagram...I'd love to hear from you!