Films have the potential to be magical. They have the ability to transfer audiences to other worlds, planets, continents, or even just a new state – and movies set in Maine are no exception.
The state of Maine has been the location of many ominous stories, some romantic comedies, and many other iconic films in between. It is a part of the United States that feels separate from the rest of the states, while it is still connected to the continental United States (unlike Hawaii), and often it feels like its own separate world sometimes with its rocky coastline, deep maritime history, and awe-inspiring natural areas.
All of these quintessential elements have attracted storytellers throughout the history of modern cinema and today the natural wonders have been immortalized in different films resulting in a wonderfully complicated and exquisite tapestry of movies set in Maine.
We love this because one of the reasons why we watch movies is that they are an excellent way to travel to different places while staying at home – and to determine if a destination elicits that oh-so-important spirit of wanderlust in us before ever investing in a ticket there.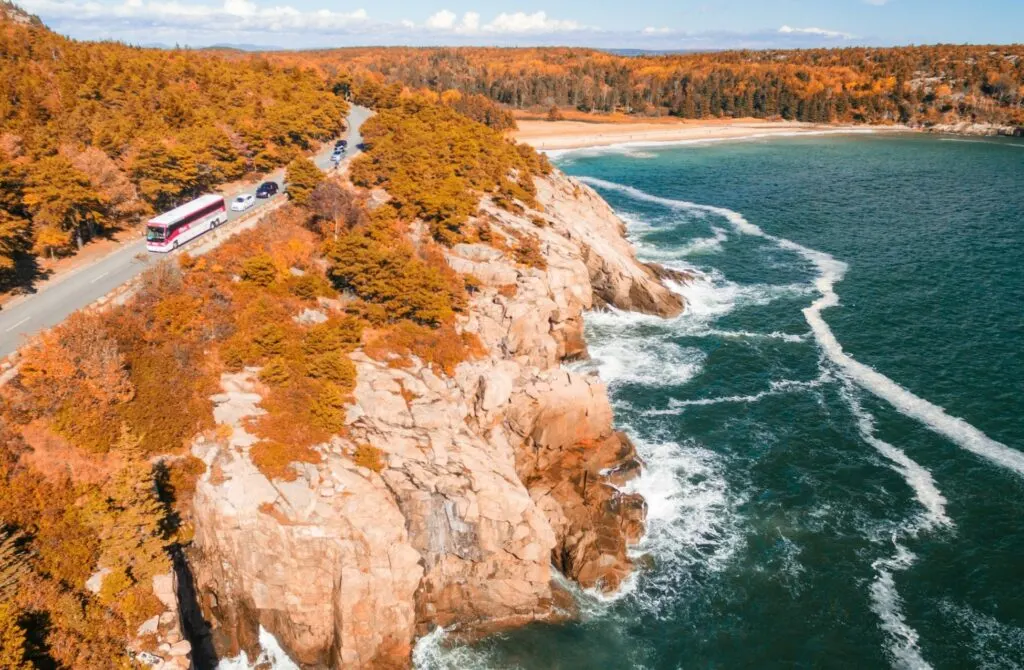 This is what motivated us to visit Ireland, Russia, and Japan – among many other places. Then there are those enchanting moments you can step out in a real-world location and feel spontaneously dispatched back inside an iconic movie frame (thus the abiding popularity of visiting Middle Earth / New Zealand or James Bond's Skyfall).
When it comes to Maine, these films will have you counting the days until you can explore the long rocky Atlantic Coast and frigid waters for yourself.
In the following paragraphs, we dive into some of Maine's best cinematic pieces and why they deserve to be watched, as well as some of the locations featured and the reasons to visit them. From auteur pieces to Hollywood hits, we share with you a list of titles to get to know this magical state and discover these enigmatic locations (that you then may be able to visit on your next trip!)
Wondering where to watch? It depends on where you live in the world and which streaming services you have. We link to the streaming service we watch on in each case - be it Netflix, Amazon Prime, Apple TV+, or elsewhere.
You can get one month free of Amazon Prime (or a 6-month trial for students) of Amazon Prime and also get immediate access to FREE Two Day shipping, Amazon Video, and Music. While you won't be charged for your free trial, you'll be upgraded to a paid membership plan automatically at the end of the trial period - though if you have already binged all these, you could just cancel before the trial ends.
Apple TV+ also has a one-week trial, and Hulu has a one-month trial (which can be bundled with Disney!). Another option might be using a VPN to access Netflix titles locked to other regions. Netflix is now available in more than 190 countries worldwide and each country has a different library and availability. US Netflix is (understandably) one of the best.
While we wish everything could just be in one place - for now, it seems these are the best streaming platforms to watch on.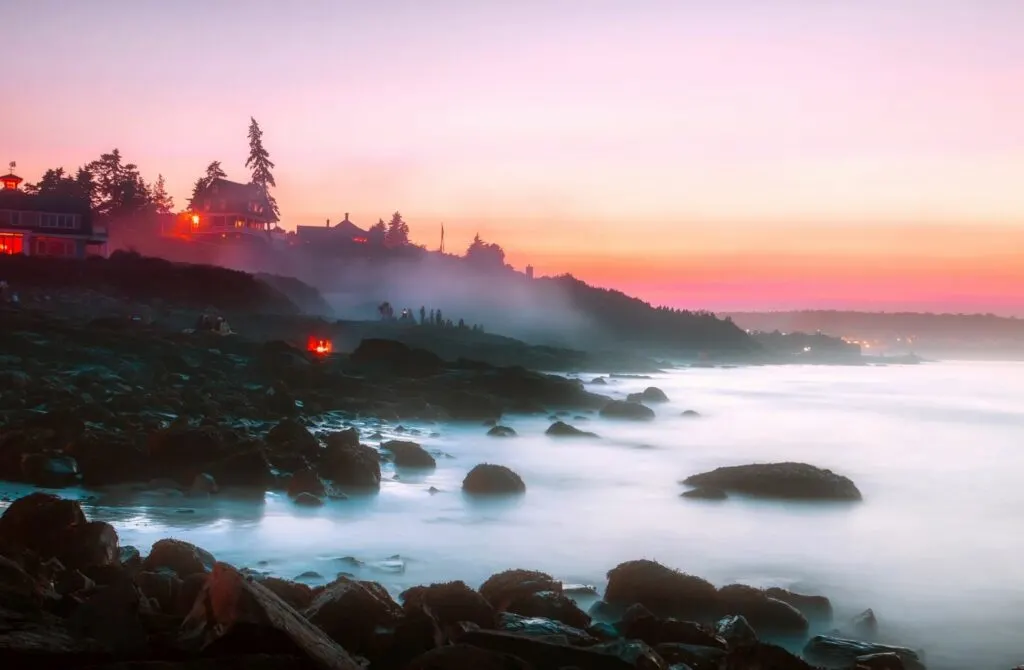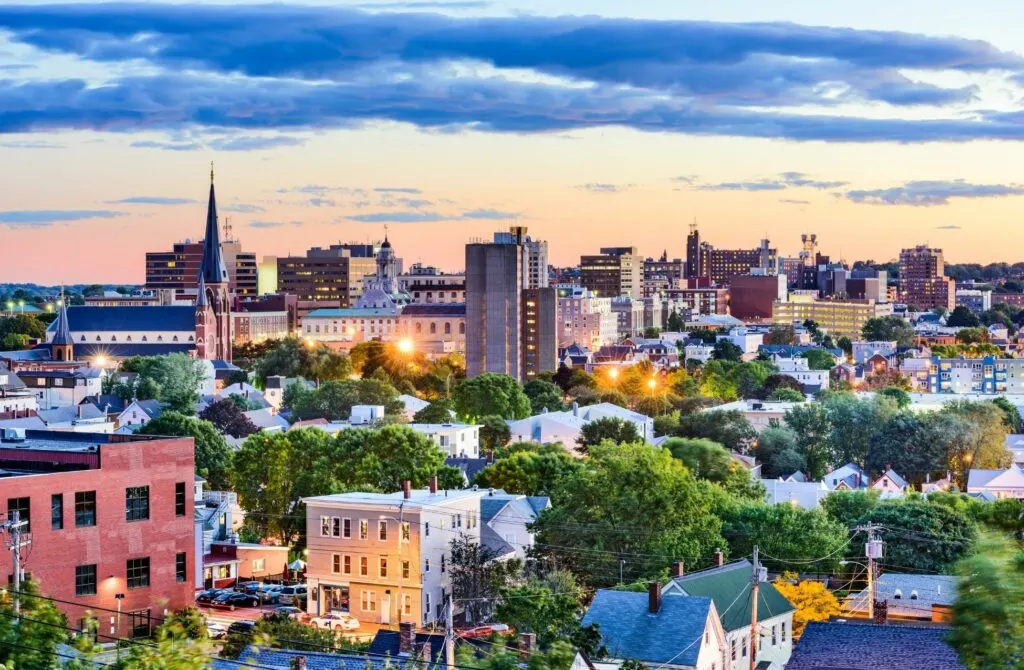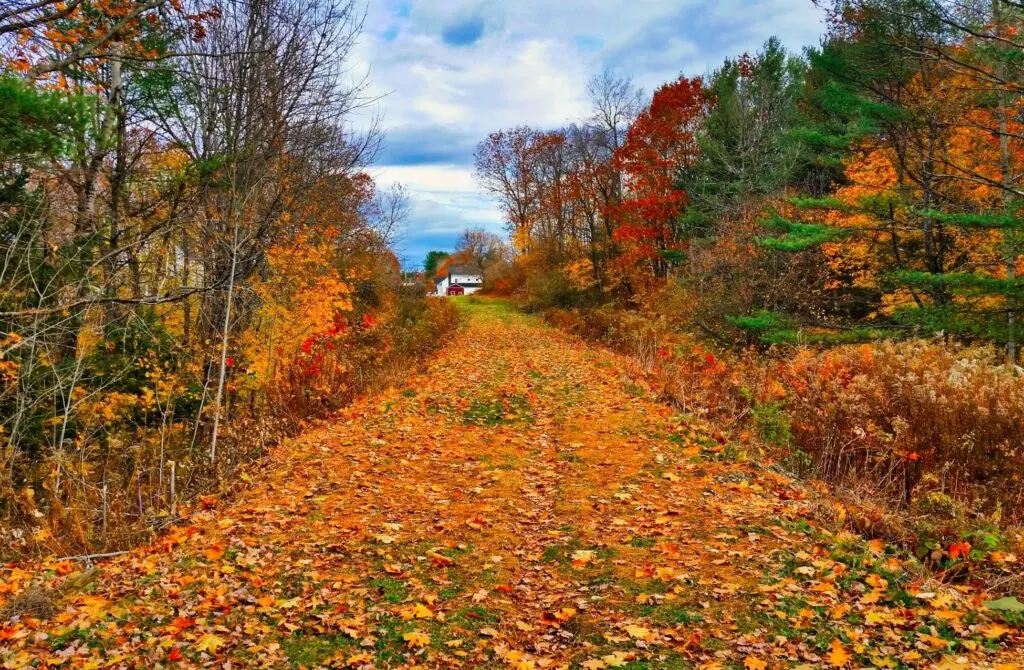 Carrie is the first of Stephen King's famous stories to be turned into a film; it was a painful look at a high school kid who accumulates fury and unleashes unthinkable retribution with unexpected supernatural powers in 1976. During its time, it was critically lauded and described as one of the most compelling horror films of the time.
Carrie is not for individuals who only want to watch people hacked up or who love fast-paced horror since it is portrayed as a heartbreaking drama with a terrifying twist. Betty Buckley as the friendly gym instructor and Nancy Allen as Chris, the horrible ring leader of this atrocious bullying, both gave outstanding performances to the superb cast. Carrie is absolutely worth a look for horror aficionados, in my view.
Carrie is a well-directed film with a fantastic screenplay by Larry Cohen and two of the best performances in horror history. It is the first of many horror films on this list that use Maine's out-of-the-way nature to make the cast and story feel isolated from the rest of the United States, which is one of the more unique parts of the state.
Cujo, a 1983 film adaptation that changed many people's perceptions about St. Bernards, is still as terrifying as ever. The plot revolves around a woman and her kid who are stuck inside an overheated automobile that is being pursued by a vicious dog with bloodlust.
The film was only moderately successful at the box office, but it remains a cult favorite among horror enthusiasts' home collections. It is another one of those films that isolate the state of Maine in such a way that it makes it feel like its own world or country from the rest of the continental United States.
Cujo is a heck of a film once it gets going, with lots of nerve-wracking thrills and dramatic action scenes. The animal action (directed by Karl Lewis Miller) is excellent, and the various St. Bernards who portray Cujo are all outstanding. The photography (by Jan de Bont) and camerawork are outstanding; observe how a scene in Tad's bedroom and a subsequent one inside the automobile are handled.
Also, the make-up is flawless. You can sense Donna and Tad's heat and agony as if you're imprisoned inside the car with them. Aside from Wallace's award-winning performance, the rest of the ensemble is fantastic all the way through.
The Creed family moves into their dream country home, only to discover a pet graveyard at the back of their property. The cursed burial place in the woods brings the dead back to life – although with "minimal" complications. Only the family's cat returns home at first, but an accident compels a bereft father to consider the unimaginable.
We can all identify with grief, death, and loss, which is why Pet Sematary is such a compelling film. When you get your mind around the narrative, it's rather disturbing. This is a classic Stephen King tale. This film's style and appearance are reminiscent of the classic films of the 1980s. Although some of the effects are old and appear to be manufactured, the spirit remains. Denise Crosby had a good performance as the neighbor, while Fred Gwynne performed well as the neighbor.
At the end of the day, we all understand that just because you can does not mean you should. Sometimes the price of the repercussions is too great. What really sticks out about this film is that it is filmed entirely in the state of Maine and the choice to film it all where it is actually supposed to take place enhances the setting of the film greatly.
Although calling this a movie set in Maine is a stretch; this war classic follows Alec Baldwin's Jack Ryan as he seeks to mediate a potential nuclear clash between the Soviet Union and the United States. The Penobscot River in Maine is reached at the end of the trek and therefore we are going to include it. The Hunt For Red October is regarded as a classic as the start of the Jack Ryan franchise and the events involved in this picture tie up beautifully in a very compelling way because of the mystery it provides.
Soviet (albeit Lithuanian by origin) submarine Captain Ramius (played by Sean Connery) is a highly worthy submarine captain who needs all of the factors to fall into place if his defection is to be successful. Ramius is the ideal ally for the west in maintaining the balance between the great powers in their military endeavors since he never cracks under pressure and does his duties properly.
The film's imagery, as well as the editing and sound, are tense, and director John McTiernan utilizes a fluid pace and lets the screenplay speak louder than his position as the guy in command of it all. This film is captioned by some outstanding sound editing and even won an Academy Award for the sound design.
The Shawshank Redemption, from 1994, is the best cinematic adaptation of a Stephen King novel (yes, many of the best films set in Maine are tied to Stephen King). Andy Dufresne, a Portland banker, is accused of killing his wife in this bizarre story. Dufresne is sentenced to Shawshank Prison, where he will complete his term. In this landmark film, which is now conserved in the Library of Congress as a timeless classic, atonement takes numerous forms.
Every technical aspect of the picture is flawless, from the directing to the music, editing, and acting; Morgan Freeman gives his greatest performance ever, while Tim Robbins demonstrates his versatility as a character actor. Even better, for a genre aficionado like myself, is seeing familiar faces like Clancy Brown, William Sadler, Brian Libby, and James Whitmore appear in the film together and in roles other than the standard good and evil guys.
Every performer in this film is fantastic, and the script (which closely follows King's writing) is near-perfect. This film, which is one of the best prison films ever, is full of emotion, thrills, drama, and the triumph of the human spirit.
This is the first film on this list that has a focus on romance and comedy in a Maine film, and it follows Hallie Parker and Annie James are identical twins who were separated after their parents divorced when they were young.
The sisters are sent to the same summer camp in Maine without their parents' knowledge, where they meet, learn the truth about themselves, and conspire with each other to trade places. For the first time in years, Hallie meets her mother, and Annie meets her father.
What we have is a light, hilarious, uplifting, and poignant picture, aided by a smart and quick narrative, deft directing, stunning photography and landscape, light music, and, of course, excellent acting. Lindsey Lohan had a lot to live up to, given how amazing Hayley Mills was, and she does a fantastic job in one of her finer performances, courtesy of some fantastic make-up. For the record, she has given some excellent performances in films such as this, Freaky Friday, and Mean Girls, but she has also starred in a number of mediocre to poor films, most notably Get a Clue.
Not only is The Parent Trap is one of her better films, but it's also one of her best. Her portrayal in the dual role is also one of her best. It's the perfect set of a Maine romantic comedy.
Before we knew anything about it, The Iron Giant reminds audiences of Stranger Things. The camaraderie and kinship between a small child named Hogarth and a 50-foot metallic robot following a crash landing off the coast of Maine is the subject of the 1999 film.
Although the picture was a commercial failure, the plot is appealing and has stood the test of time. This is a little different from the other best movies set in Maine as it is done in an animated style, but it nails the feeling of Maine in the autumn in the most perfect ways possible.
In a variety of ways, The Iron Giant is delightfully non-Disney. Instead of being a shallow rehash of an old concept, the characters appear to be real and selected to match the tale. The animation has its share of spectacular moments, but there are also situations of tremendous surprise, tragedy, and comedy that can only be conveyed by top-tier animation.
The Giant is a fantastic character that just gets more intriguing as the movie progresses (another huge break from Disney). In this picture, no scene is wasted; every set piece, even the truly hilarious ones, contributes to either the establishment of the film's world or the advancement of the story. You never get the feeling that you're just waiting for the tale to pick up again.
When a man is devoured alive by an unknown species, the local Game Warden joins up with a New York-based paleontologist to track down the beast. Add in an eccentric philanthropist with a taste for Crocs, and you have a recipe for disaster!
This peaceful, rural lake becomes the center of a frantic search for a crocodile with a thirst for live animals and humans alike. Lake Placid is a film that borrows inspiration from real-life Maine and creates a fictional town within the state known as Black Lake, Maine, and it is yet another film that nails the setting.
The plot is standard rampaging-animal fare: following a strange death, a mismatched group of paleontologists and law enforcement officers joins together to find the perpetrator in a remote New York lake. Crocodiles must be caught, adventure must be had, and a deliciously foul-mouthed Betty White must be dealt with. It's all thrilling, inherently humorous, and engrossing.
The film's ensemble, Stan Winston's monster effects, and David E. Kelley's storyline give the production a dynamic and engaging vibe. Bridget Fonda, Bill Pullman, White, Brendan Gleeson, and Oliver Platt are all oddly endearing, and they communicate with lighthearted sincerity. Winston's croc is powerful and frightening, thanks to a blend of CG and actual effects. Kelley's writing is full of natural comedy and clever wit.
Wet Hot American Summer was a box office disappointment when it was released in 2001. However, as more people have discovered the comic spoof over the last two decades, the film's popularity has grown; in many ways, it has become a comedic cult classic. It's set in Camp Firewood, a make-believe summer camp just outside of Waterville. Amy Poehler, Michael Ian Black, Paul Rudd, Christopher Meloni, Molly Shannon, and Bradley Cooper star in the ensemble cast.
Wet Hot American Summer is a nice, nostalgic picture in general. It's not fantastic, and I'm not sure if it deserves to be considered a cult classic, but there's no doubting that it's entertaining.
The satire is spot-on, although some of the jokes are a little too corny. On a plot that was entirely improvised, the film is well-acted, which is fantastic. It's a fine film, but it certainly has a specific audience is not the type of film that will appeal to everyone, but when it does land with an audience, it's pretty magical.
This story is a classic, and it follows Wilbur, the pig who is afraid about the end of the season since he knows he will wind up at the dinner table at that time. He devises a scheme with Charlotte, a spider who resides in his pen, to guarantee that this never happens again.
It's a lovely film that stays very faithful to the text. I could recite the concluding lines along with the movie since I am a fan of EB White's amazing writing. My companion was a die-hard lover of the animated version of Charlotte's Web; his only gripe was that this one had fewer musical sequences (none).
In addition, I believe the opening and closing titles pay respect to the animated version. This is a film that also highlights the farm culture of Maine and why it is such an aesthetically pleasing state to so many to go to visit.
The Mist is yet another Stephen King adaptation on this list, and it follows a story where a dense cloud of mist engulfs a tiny Maine town following a major storm, trapping artist David Drayton and his five-year-old son in a local grocery shop alongside other people. They quickly realize that the mist hides dangerous things that endanger their lives and, more importantly, their minds.
Frank Darabont does Stephen King-like no one else. In the opening of the film, you can see Thomas Jane's character painting Roland and the Tower in a field of flowers, which is a wonderful tribute to The Dark Tower. You can tell he's a die-hard supporter. He does a fantastic job with the tale.
The people become so insane and primitive that the monsters become nearly insignificant. Marcia Gay Harden was incredible.
The native children in Derry are disappearing one by one. A gang of seven youngsters in an area called 'The Barrens' is brought together by their terrifying and odd encounters with an evil clown and their vow to kill It. IT is one of the most famous Stephen King stories, and it feels that his adaptation is the definitive one and it nails King's story and the feeling of a horror story set in Maine.
It's fantastic because of how well the film combines comedy with terror. This film is both the funniest and the scariest film from 2017. This film has a lot of heart and is quite lovely on top of the chuckles and scares. I also liked how there weren't too many jump scares in this film; there are a few. The frightening cinematography and Bill Skarsgard's ominous acting, though, provide most of the scares.
It lasts around 2 hours 15 minutes and flies past. I was never bored, and the time flew by. Everything went out well for me. From beginning to end, it is one of the more immersing horror films of recent memory and one of the most iconic movies set in Maine of all times.