Films have a unique ability to transfer audiences to other worlds, planets, continents, or even just a new city. And movies set in New Orleans, Louisiana, offer an enchanting opportunity to visit one of the world's most stunning locations – without ever leaving home!
One of the reasons why we watch movies is to plan future trips and be spurred to action. Watching films is what inspired us to visit Scotland, Japan, and Ireland – and what initially made us dream of visiting New Orleans.
This city is known for its grand history, unparalleled music scene, diverse cultures, and electric feel. If you are an American history and movie buff, it is a cornerstone of history. It was the gateway for western expansion, colonization and has had an outsized international influence through immigration.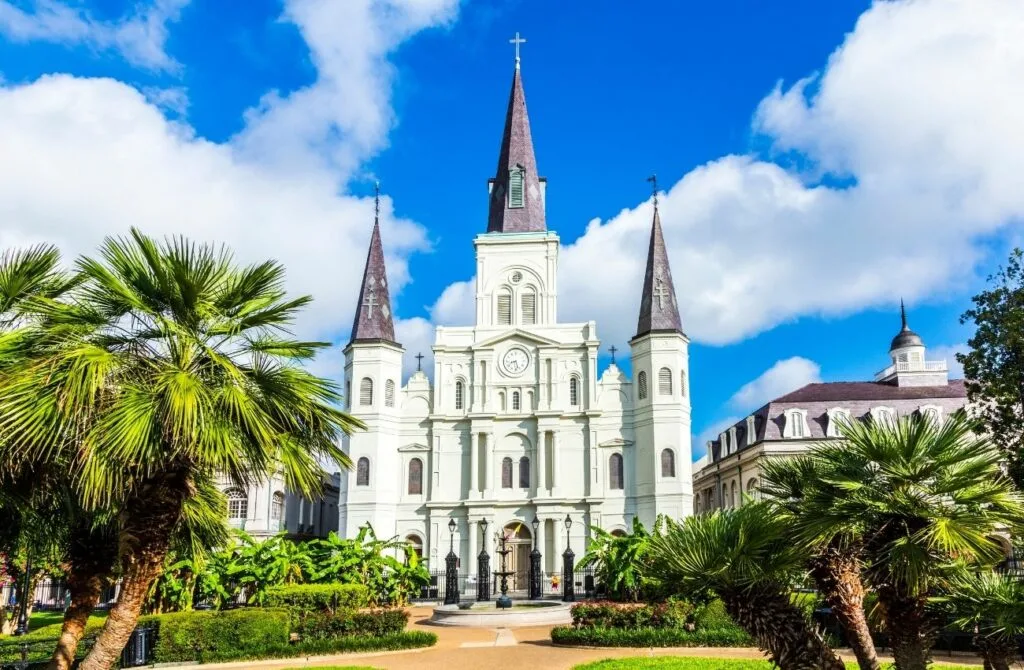 Many times throughout the history of film, there have been stories that were put to the screen that shows off the eccentric sensation that one feels while being in the city and experiencing the various cultures it has to offer. There is a level of artistry that can be found in New Orleans. And is part of what separates New Orleans from another famous party town (Las Vegas) which has very little else of substance…
Whether it is exploring the inner city, spending the day in the French Quarter, having a night out on Bourbon Street, taking a classic ghost tour, or just seeing the aftermath of Hurricane Katrina – it's a city that is rich with history, past influences, culture, and magnetic experiences. Of course, it's better to experience the city than just watch or read about it, but there are many films that effortlessly transport their audience to this magical city and capture the je ne sais quoi feeling of New Orleans.
With so many great classic and blockbuster films set in New Orleans, be sure not to overdose with an all weekend Netflix binge. Or do – we always thought moderation was overrated anyway.
So off we go with our list of thirteen movies set in New Orleans…
Wondering where to watch? It depends on where you live in the world and which streaming services you have. We link to the streaming service we watch on in each case - be it Netflix, Amazon Prime, Apple TV+, or elsewhere.
You can get one month free of Amazon Prime (or a 6-month trial for students) of Amazon Prime and also get immediate access to FREE Two Day shipping, Amazon Video, and Music. While you won't be charged for your free trial, you'll be upgraded to a paid membership plan automatically at the end of the trial period - though if you have already binged all these, you could just cancel before the trial ends.
Apple TV+ also has a one-week trial, and Hulu has a one-month trial (which can be bundled with Disney!). Another option might be using a VPN to access Netflix titles locked to other regions. Netflix is now available in more than 190 countries worldwide and each country has a different library and availability. US Netflix is (understandably) one of the best.
While we wish everything could just be in one place - for now, it seems these are the best streaming platforms to watch on.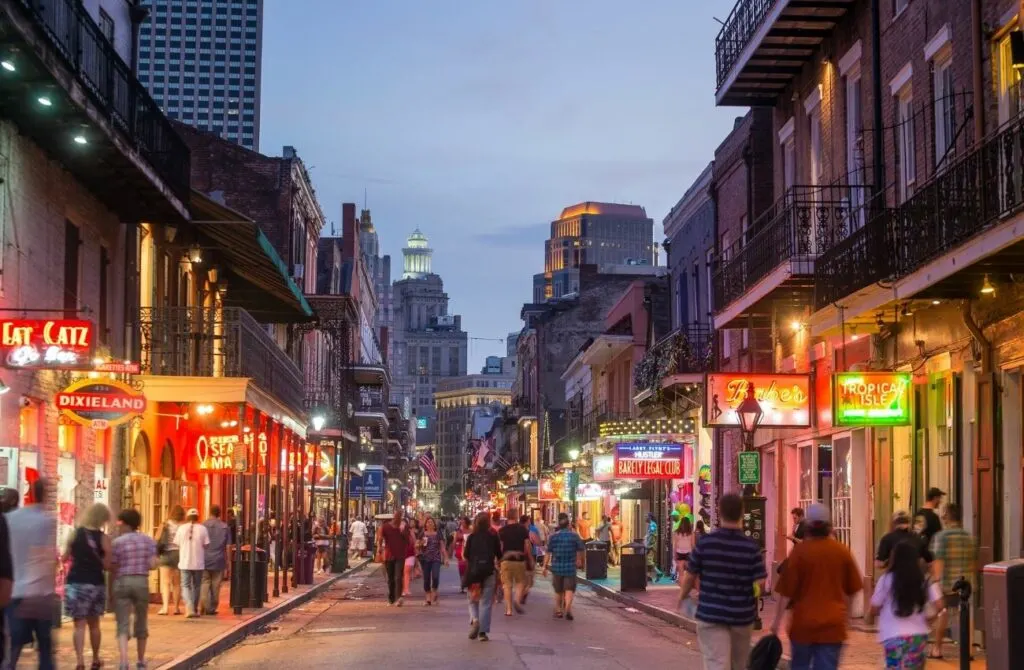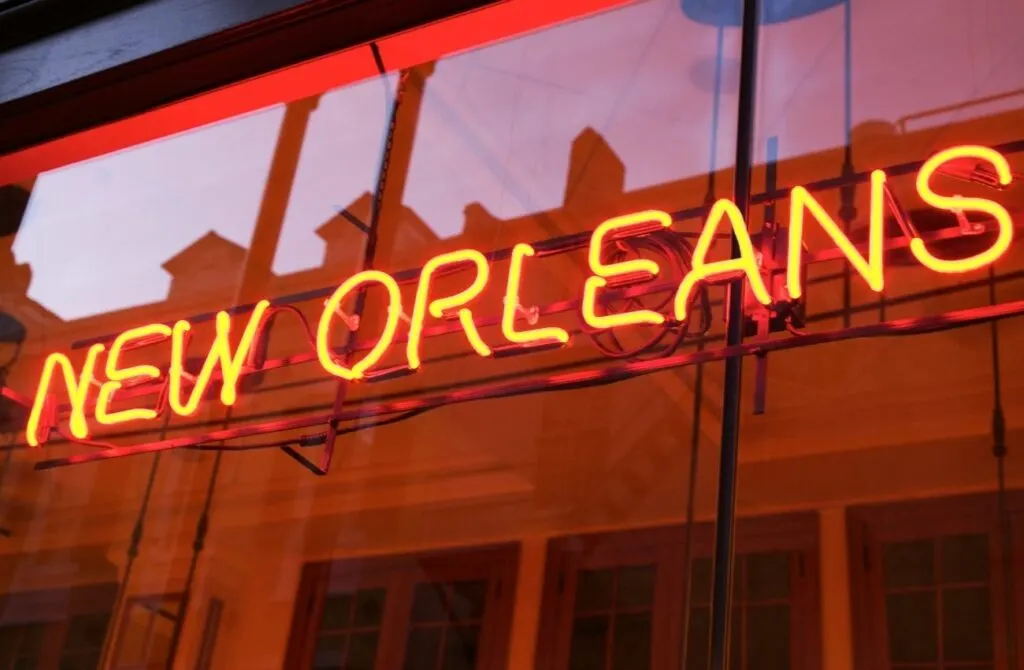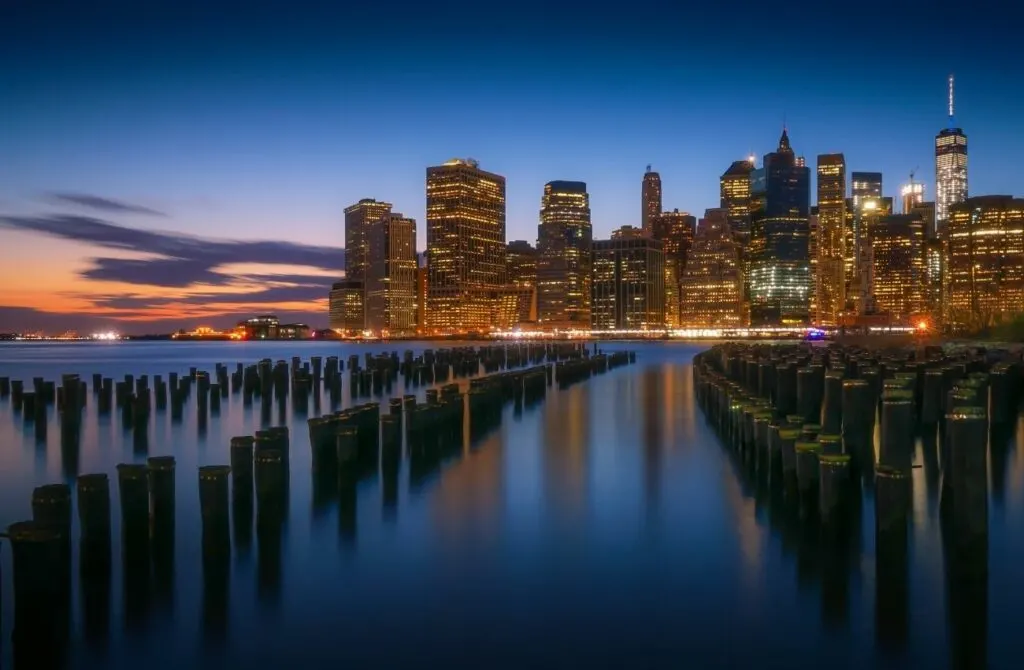 Bette Davis received Best Actress at the Academy Awards for her role as a feisty Southern belle in post-Civil War New Orleans. In Jezebel, she wrecks her own life by wearing a bold red dress instead of a staid white one, something that by today's standards might seem like a small offense, but this film takes its audience to a different time and shows what a seemingly minor offense could mean for someone.
It's a fast-paced historical epic with excellent production design and many top-notch performances, and it's as concerned with the uncertainty of a powerful woman in patriarchal culture as it is with the hierarchy's ruthlessly rational method of achieving its punishment.
Comparisons to Gone With the Wind are obvious, and while Gone With the Wind is a stronger picture overall, Jezebel is more historically sensitive and has a compelling tale with a memorable lead character. It does a fantastic job of portraying a post-Civil War New Orleans (and America) in one of the better period pieces from that era of history.
Though not regarded as a great classic, Arthur Lubin's musical romance New Orleans is set against the backdrop of the New Orleans blues scene, stars Billie Holliday and Louis Armstrong (as lovers) among a cast that includes a long list of jazz greats. With a historical cast like that, it's impossible not to fall in love with this one.
This is basically two films jammed into one. The first part of this movie set in New Orleans offers a questionable history of jazz's origin, which is mostly dictated by when white people thought black people's music acceptable.
The second part and more thrilling parts of the film, which takes up at least a third of the overall length, has Louis Armstrong performing numerous pieces, introducing the band members, and mingling with the white people — he's such a natural on stage that he could easily have anchored a film by himself. At times audience members will get lost in the film because of the way it transports Louis Armstrong into their lives through the screen.
This is a film that is necessary for highlighting the musical history of New Orleans. While I do have some gripes with the beginning of the film and how it could be better about acknowledging white colonization of the city, it is still an essential New Orleans film.
Among the various adaptations of Tennessee Williams' somber Southern tragedies, Elia Kazan's iconic film A Street Car Named Desire based on William's Pulitzer-winning play has to be the best. Blanche DuBois, played by Vivien Leigh, is a fading Southern beauty who comes to a breaking point when she meets her violent brother-in-law Stanley, played by a stunning Marlon Brando, in New Orleans.
Despite the bustling environment of New Orleans, Elia Kazan shoots this film effectively with shadows and gloom, almost like a noir, giving it a hopeless mood. Of course, the actors are all terrific. Marlon Brando once again proves why he is arguably the best actor and most unique talent to have ever graced the stage and film.
Like most of the work in Brando's career, there is this magnetic feel to this role. With his charm and natural charisma that oozes out in every scene, it demonstrates why he is considered one of the great movie stars of all time. He shows off why he is often considered the blueprint for a movie star. Brando plus the authentic New Orleans feel makes this one of the more true to the nature of New Orleans.
A must-watch for anyone that is fascinated with the city.
Early in his career, Elvis Presley starred in Michael Curtiz's King Creole musical drama about a young singer in New Orleans who gets mixed up with the wrong crowd (for which the renowned musician had his military duty postponed for 60 days). On Rotten Tomatoes, The King's fourth feature film is one of the few with a perfect score on Rotten Tomatoes.
One of Elvis Presley's first and greatest films. Elvis tried his hand at acting and did a fantastic job here before being Typecast into the same type of part (and with less effect in other films). The film has a decent core narrative and a terrific cast, despite the fact that he sings and obtains the girls (which has become the standard in his acting career).
Like most of Presley's films, this has an electric feel that is enhanced just by his presence on screen. This film, along with some of the musical-centric films on this list, will immediately have audiences craving a trip to New Orleans to explore the music scenes and musical history of the city.
The stakes are high in Norman Jewison's thriller, which stars Steve McQueen as "The Kid," a skilled poker player in Depression-era New Orleans who tries to defeat "The Man," the game's reigning champion, played by Edward G. Robinson.
At its best, The Cincinnati Kid is a fun alternative style film with a number of shining qualities to enjoy. Although the flaws have an influence on the entire experience, director Norman Jewison and the rest of the crew deliver an enticing star-studded night with plenty of drama and flavor. There is just something about films that include gambling and high-stakes card games that feel like a winning combination time and time again, and it is no different with The Cincinnati Kid.
It has a balance of grit, fun, and intensity that doesn't always happen in films of a similar tone. Tonally it is a film that perfectly fits the city of New Orleans.
Dennis Quaid plays a Cajun cop, and Ellen Barkin plays a state prosecutor, and their paths cross when they investigate a murder in Jim McBride's hilarious neo-noir. The comedy-thriller is so immersed in its setting's culture, with a NOLA-centric soundtrack and many historical sites, that you can almost feel the Louisiana humidity — unless it's really steam rising from the heated central relationship.
With its fast, witty banter, quickly-drawn yet unforgettable characters, cunning moral ambiguity, and economical directing, The Big Easy is downright Hawksian neo-noir. To be honest, it's more of a romantic comedy than a thriller, albeit the violence is far from sweet.
While thrillers don't always come to mind when you think of New Orleans, when there are thrillers set in the historic city, they seem to always be so high quality. The eccentric feeling of the city mixed with the mystery and intensity of a thriller is a match made in cinematic heaven.
Tom Cruise, Brad Pitt, and an 11-year-old Kirsten Dunst feature as vampires who have spent centuries of their immortality in New Orleans cursed to an eternity of being beautiful, murderous monsters of the night in Neil Jordan's compelling version of Anne Rice's gothic classic. There is a lot of folk tales and lore that surround the city of New Orleans, and Interview With The Vampire examines one of those folk tales perfectly.
Gothic horror and melodramatic over-the-top, hilarious costume drama that portrays Brad Pitt's moral dilemma of being a vampire with a human soul. Outstanding production design and a nasty, gruesome, fascinating picture with outstanding performers.
Very corny and operatic. In New Orleans, there are various haunted walking tours that you can take, and this film pairs so perfectly with such an attraction. For an enhanced viewing experience, one should pair one of those haunted walking tours with Interview With The Vampire for a perfect NOLA gothic experience.
Deja Vu follows federal agent Doug Carlin, who is masterfully played by Denzel Washington, is sent in to retrieve evidence after a catastrophic explosion on a New Orleans ferry; he is hauled away from the scene and transported to a top-secret government facility that utilizes a time-shifting monitoring technology to help prevent crime.
This is one of the most important American films of the twentieth century, a remarkable triumph in big-budget filmmaking that feels entirely out of place as if it belongs to no age in which a film like this would require a studio sign-off based on an account ledger and focus testing.
Although the critical tide has swung in Scott's favor, there is still a long way to go before this book is accepted into the current canon. It is yet another crime thriller that is set in New Orleans that uses the city and the circumstances of the city to create tension and excitement on such a high level. It is one of the few films that, while it is fictional, it incorporates post 9/11 and post Hurricane Katrina politics in ways that were unprecedented in 2006.
While it is an exciting political thriller, it has so much to say about American life during the mid-2000s.
This is the only documentary on this list, and it is without a doubt one of the great documentaries ever created. It is one of director Spike Lee's greatest feats as a filmmaker and one of the most important films of the 2000s. When the Levees Break: A Requiem in Four Acts takes a look at the aftermath of Hurricane Katrina in the city of New Orleans.
It examines how New Orleans as a city, and especially the back population of New Orleans, was left behind in one of the fiercest natural disasters in American history. It puts the political leadership (or lack of it) under a microscope in a way that few films ever have. It's a devastating look at the priorities of an administration, and through haunting and at times hopeless imagery, it transports the audience to a time in modern history that was one of the bleak moments of humanity in the United States in the mid-2000s.
It is one of the tougher films to watch concerning the city of New Orleans but is a must-watch for anyone that has some ounce of interest in the city or even American history.
David Fincher's fantasy version of F. Scott Fitzgerald's extremely weird short tale about Benjamin Button, played by Brad Pitt, who is born very old and matures backward, is set in an old, enchanted city. As New Orleans — and Benjamin's love, Daisy, who is played by Cate Blanchett — grows older and changes, our hero becomes younger.
The Curious Case Of Benjamin Button could have been fine-tuned a little bit more. This film's warmth is the most appealing aspect. The degree to which the sadness of Button's predicament and the romance he experiences with the leading lady are just some really fantastic stuff here, and Brad Pitt gives a performance of a lifetime, which is saying a lot. It looks fantastic, and the emotions are well-established and fleshed out.
It's a love story at its very core, and it shows that even through the test of time, love is everlasting. It does a great job of balancing its themes, and out of all the New Orleans-based films seems to demonstrate the aesthetic of the city better than most films.
With this adaptation of The Frog Prince, set in the 1920s in New Orleans, Disney finally gave us its first black princess. The jazz, zydeco, gospel, and R&B-infused soundtrack for the fairy tale (which features the legendary Dr. John on the introductory track "Down in New Orleans") was composed by Randy Newman. The fairy tale is about a gumbo-and-beignet-making waitress who transforms into a frog (and then a princess) through voodoo magic.
The Princess And The Frog has all of the hallmarks of Disney's great filmmaking period, but it never quite reaches those lofty heights. The film boasts a fantastic voice cast who do an excellent job of bringing their characters to life, but the whole narrative falls flat. This picture was given a reasonable budget by Disney, and if it hadn't been for the box office clout of Avatar, it might have done better.
If you had to compare this film to the rest of the library, I'd put it in the center. It isn't a horrible movie, but it isn't a classic either. It's a shame that this iconic animated feature didn't do better because it seems a little ahead of its time in terms of creating a diverse and inclusive film that highlights the magic of New Orleans. It is also up there as one of the best-animated travel movies guaranteed to inspire wanderlust!
This girls' getaway is nothing like your best friend's bachelorette party. Four old BFFs meet for a wild weekend at NOLA's Essence Fest, where they enjoy the city's down and dirty delights in Malcolm D. Lee's raucous summer blockbuster. Tiffany Haddish's performance as the craziest quarter of the "Flossy Posse" was a significant breakout, and it ensured that no one who saw it would ever look at a grapefruit the same way again.
The events that follow are a genuine test of female solidarity. They battle for one another, stand by each other, and pray for one another. Throughout Girls Trip, there is a feeling of showcasing the group's natural comedic chops. A lot of the film's raunchier, funnier scenes include Tiffany Haddish being her authentic self. Each moment shines as she dives headfirst (literally) into each one. In this film, though, each woman is completely realized in ways the most comedic films don't.
The transition from frantic to lonely to appreciated, aggressive to fiesty, frenzied to subdued, helps demonstrate the numerous sides of a black woman's personality. This film does a great job of honing in on the party culture that has appeared in a revitalized city in recent years.