After two years of the outbreak of Covid-19, tourism industries in countries have opened and started to develop again.
This is also a great chance for citizens from all over the world to go around and travel to some foreign countries. The United States, England and China are widely advertised as the best place to come for tourists.
However, when those countries seem to be overrated and familiar, a trip to Mexico can be a great option due to its cost as well as its beautiful and breathtaking view. And the following places are some top-rated attractions to visit in Mexico.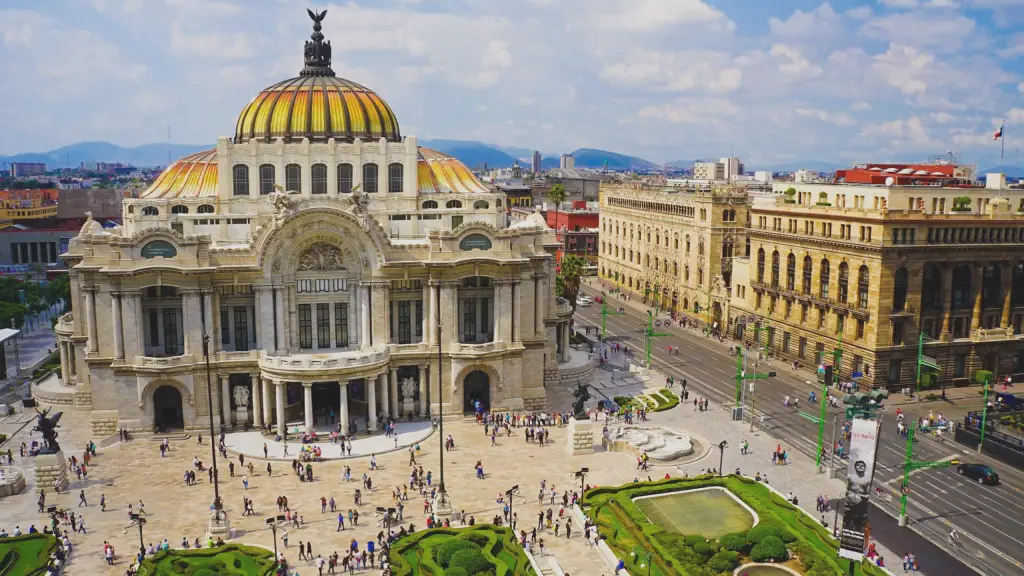 Copper Canyon: Mexico's Grand Canyon
Located in a region called the Sierra Madre Occidental in northwestern Mexico, Copper Canyon is 65000 square kilometres in size. Due to its large area, it consists of a spectacular group of deep canyons. These amazing natural structures were formed by six different rivers that drain the western side of Sierra Tarahumara.
All six rivers converge in the Rio Fuerte and empty the Gulf of California. The origin of the name is from the copper colour of the walls in the canyon. Due to the rise in the number of visitors coming here each year, there is a wide range of options available for tourists who want to explore this place of outstanding beauty.
People can choose between rail trips starting from the Ferrocarril Chihuahua al Pacífico or more adventurous excursions such as biking or even riding on horseback.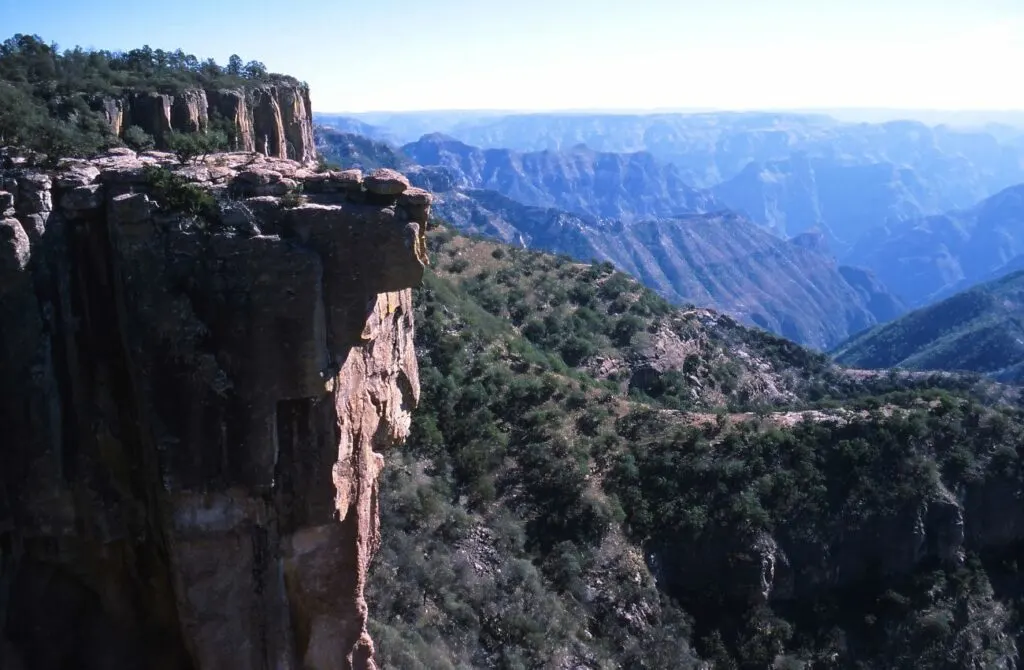 Mexico City's Historic Centre
Some visitors may just know Mexico City or Ciudad de México as the capital of the country and the seat of the government.
However, Mexico City is also one of the most popular tourist attractions, thanks to its world-class museums, art galleries and buildings. Despite its small size of just 15 square kilometres, this UNESCO World Heritage Site includes more than 1400 colonial buildings, which were constructed from the 16th to the 19th century. Here, you can find most of Mexico City's popular buildings, such as the National Palace and the Metropolitan Cathedral; those who are interested in history will become amazed and stunned when they come and visit Templo Mayor with its Aztec relics.
And also, when travelling in Mexico City, two volcanic mountains: Popocatépetl and Iztaccíhuatl, are must-go places due to the fact that each mountain is over 5,000 meters tall, and they all offer tourists a perfect reason to get out and discover the stunning scenery in this area of the Mexican Highlands.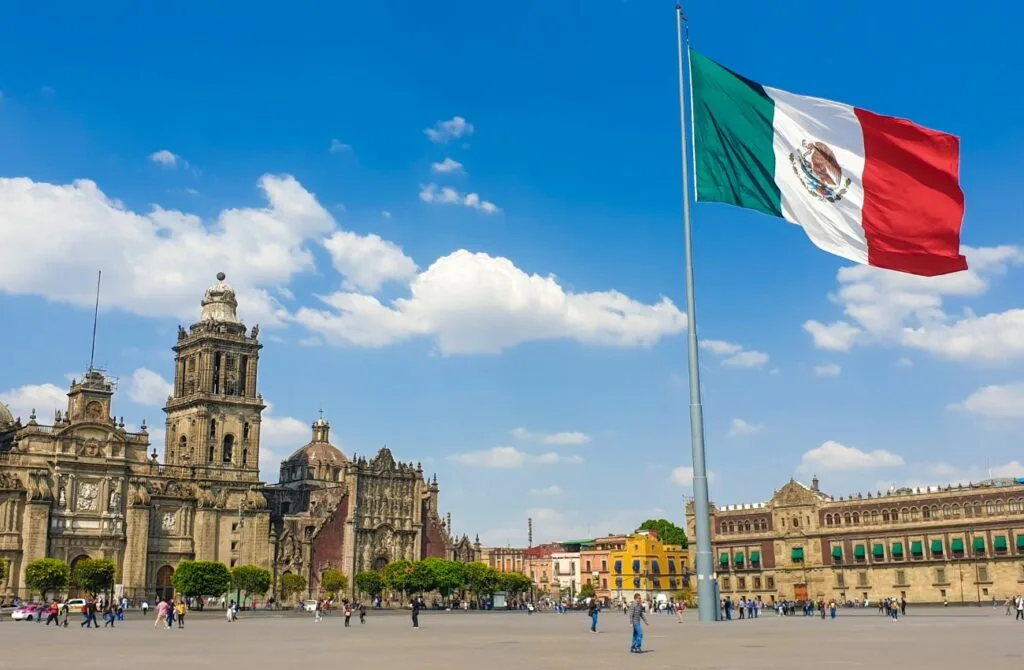 Conzumel – Island Life and Playa del Carmen
Located 20 kilometres from the eastern coast of Mexico's Yucatán Peninsula, this place is a tropical paradise in real life. It takes its name from the ancient Mayan – Ah-cuzamil, which in English is "The land of the swallows".
The top beaches which are always available for those who have an interest in endless sunshine are Playa San Juan, Playa San Francisco, and Playa Santa Rosa, to name but a few. This place can provide tourists with many adventurous diving experiences around its coral reefs. When diving here, they can see a wide range of fishes and other marine life. And if you have come Cozumel Islands, Playa del Carmen is another must-go place while you enjoy your trip here.
Thanks to its geological location, visitors will find it easy to travel to Playa del Carmen. People can grab a ferry for a day trip from Cozumel to Playa del Carmen. During this journey, people can see the spectacular view as well as the stunning scenery of the Playa del Carmen, from its white sand beaches, blue turquoise waters, and coral reefs to surrounding rainforests and balnearios.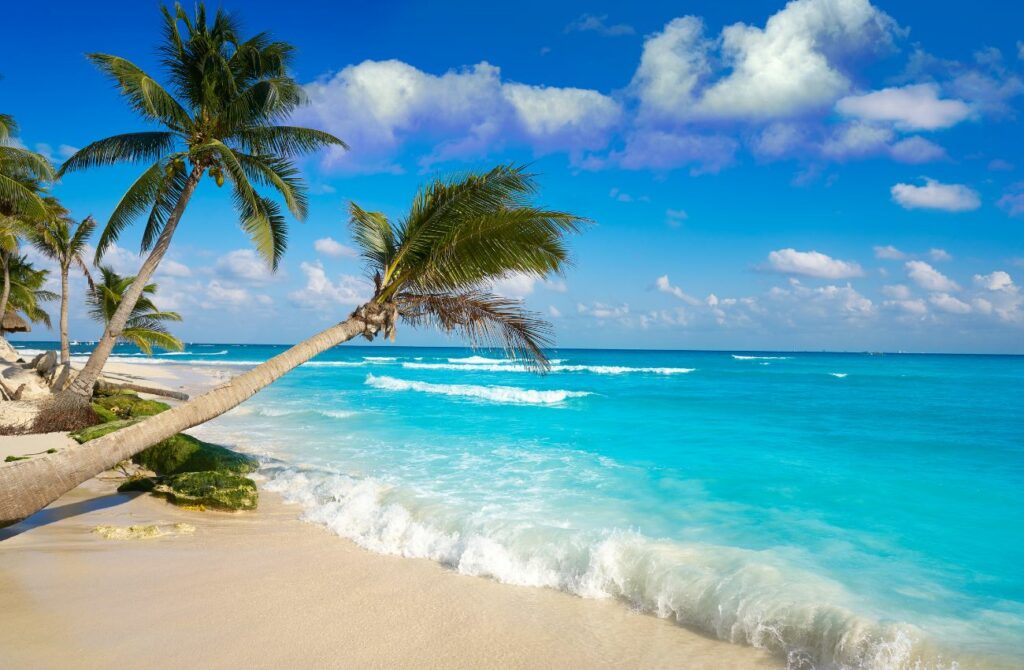 Guanajuato
Known as a UNESCO World Heritage Site thanks to its old colonial buildings, winding lanes, and alleys, Guanajuato is the city for those who truly desire to explore the whole history of this place to travel on foot. An enjoyable experience is visiting many plazas, such as the stunning Jardin de la Union, the city's main square, which has been built for centuries.
After that, you may want to head underground to the city's subterranean streets, which were a part of a network of tunnels that once carried a river but now, after the city's reconstruction, are used by cars and pedestrians wanting to get around the city quickly. Also, this city is home to many art galleries, as well as museums. Some of them are the Museum of Quixote, Museum of Casa Diego Rivera or the Museo Regional de Guanajuato Alhóndiga de Granaditas.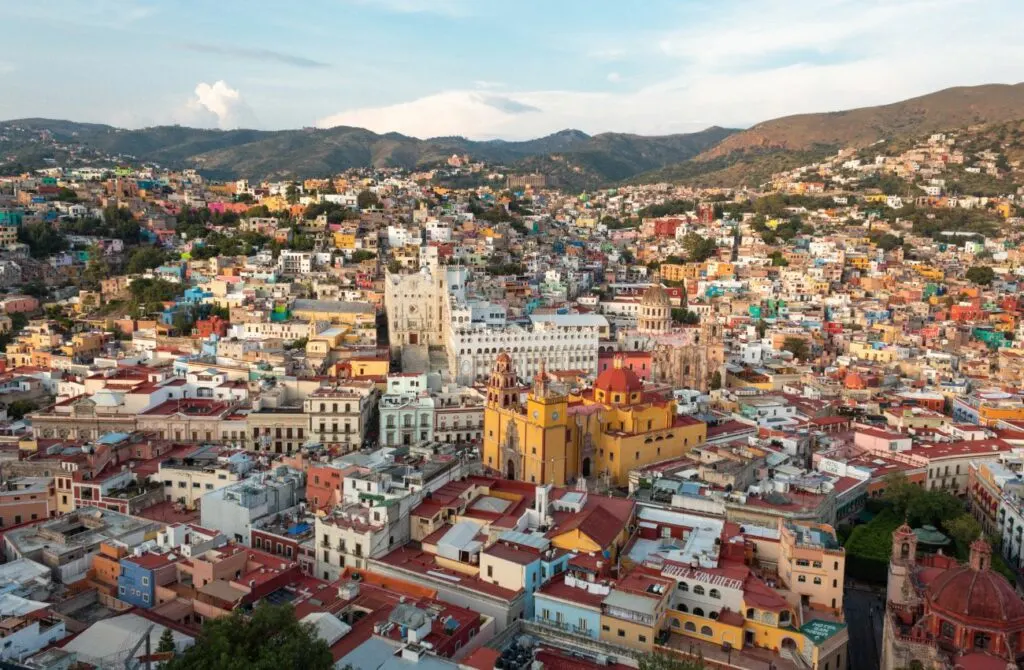 The Ancient Fortress of Tulum
Being widely known as the only fortified Mayan structure located on the coast, The Ancient Fortress of Tulum is one of the most visited attractions in Mexico. Because of its priceless value, the site is always well-preserved by the government. So that the ruins can be seen for miles around due to their location atop 12-meter-high cliffs looking to the beautiful Caribbean Sea.
Being constructed in the 13th century, the town contains many other important archaeological finds, including the Temple of the Frescoes (Templo de Los Frescos), with its sculptures and reliefs, and the Castillo, the site's largest building, famous for its cliff-side location. People can come to this site by bus, and on most tours, there will be an English tour guide to ensure that all visitors can understand all the historical value of this heritage.
There are also amazing whale sharks in Tulum or the possibility of cenote scuba diving!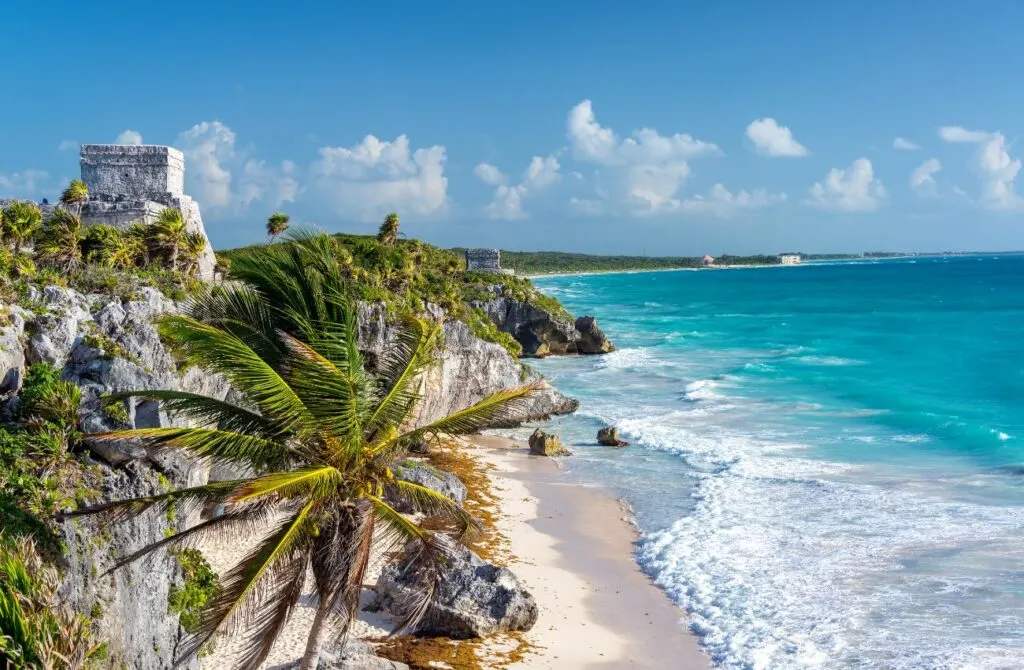 Mazatlán
Mazatlán can be considered one of the most underrated cities to visit in Mexico. In this city, you can explore the long history of this place or breathtaking beaches. This means visitors to Mazatlán can have the best of both worlds.
The Spanish colonial structure of this place can be seen in nicely decorated cathedrals, plazas, and buildings that are always bathed in bright, almost vibrating colours. Here, you can find many Mexican restaurants which serve traditional food. You can try and discover a part of Mexican cuisine in this place. In the morning, especially at dawn, you can walk along the beach to see the sunrise and enjoy the wind coming from the sea.
Or you can try the ATV service to go around the city, which is suitable for those who want a real thrill.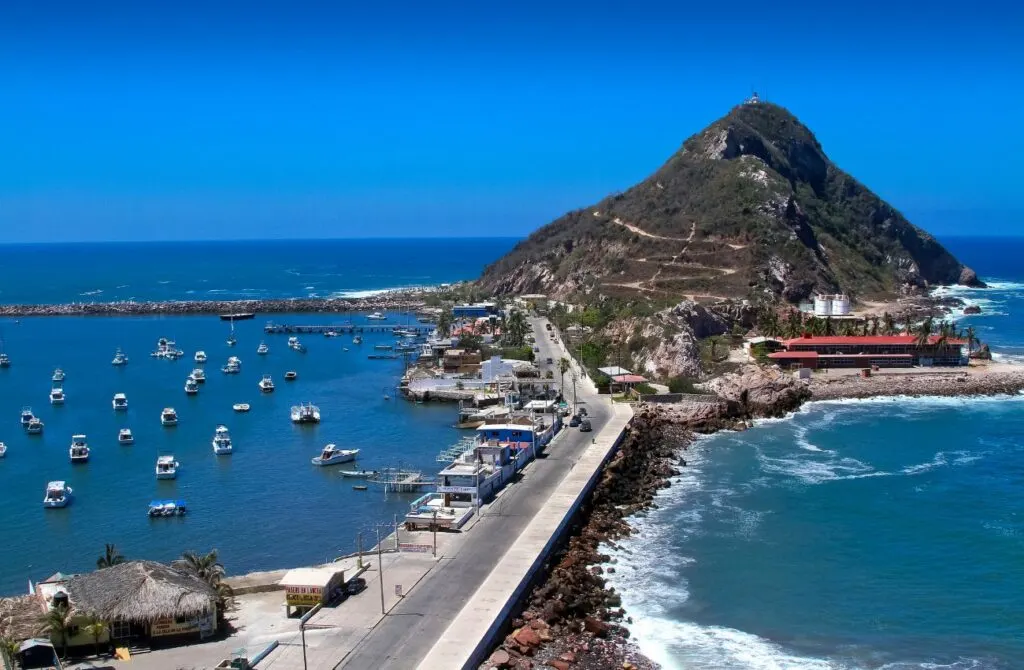 Staying Connected While Travelling
In today's increasingly connected world, staying online while traveling has become essential for a seamless experience. That's where eSIMs come into play, revolutionizing the way we access mobile networks during our global adventures. Say goodbye to hunting down local SIM cards at the airport; eSIMs provide instant activation the moment you land, sparing you the fortune usually spent on international roaming and allowing you to genuinely travel like a local (without getting hopelessly lost!).
With eSIMs, tasks like restaurant recommendations and reservations, up-to-the-minute public transport instructions, checking opening hours, and accessing further information become a breeze. And, of course, sharing your journey on social media is easier than ever. To stay connected wherever you roam, consider using either Airalo or Holafly. Airalo boasts the most extensive range of destinations worldwide, offering smaller data bundles tailored to your needs, while Holafly provides unlimited data packages and fantastic EU data deals.
So why wait? Embrace the future of travel connectivity with eSIMs and make your next journey effortlessly smooth.
Further Things To Consider Before Any Adventure
Now you're all set and prepared to explore our big wide world, why not sort out everything else out all in one go? If necessary for your travel plans make sure you have brought proper travel insurance, protected your privacy by getting a secure VPN, compared all the top hotel booking sites to find just what you're after, reserved an unbeatable rental car price and - of course - booked the best flight deals!
Or maybe just forget it all and go for a last-minute cruise or effortless tour instead?
Many budget travelers (including me) indulge in worldwide airport lounge access, so we can experience luxury while still slumming it in economy. Naturally, we would never leave home without a more general travel guide since we couldn't possibly cover everything here!
Just add an adventurous attitude and plenty of smiles - they go a long way - and that about covers it all! Now go out, find your own path and don't forget to share your best inspiration stories with me on Facebook, Twitter, and Instagram...I'd love to hear from you!