Colombia, a country known for its vibrant culture and rich musical heritage, offers an array of captivating music festivals throughout the year. These events are not only a perfect showcase of Colombia's diverse artistic talents but also a great opportunity for both locals and visitors alike to dance, celebrate and connect through the universal language of music.
One of the largest and most famous festivals in Colombia is the Barranquilla Carnival. This mesmerizing extravaganza takes place annually in the coastal city of Barranquilla, typically during the four days before Ash Wednesday.
Boasting a dazzling array of local and international acts, the event attracts millions of attendees, making it the second-largest carnival in the world. The Carnival offers a unique blend of various Caribbean and Colombian musical genres and dance styles, making it a must-attend experience for music enthusiasts.
Another major music event is the Cali Fair, held in the city of Cali – known as the Salsa Capital of the World. Taking place from December 25 to 30, the six-day festival is a non-stop party with a myriad of outdoor concerts, dance performances, and lively parades. Cali Fair attendees can expect a diverse lineup of national and international acts, highlighting sounds from traditional salsa and Afro-Colombian rhythms to modern Latin pop and reggaeton.
This festival is not only an exceptional showcase of Colombia's thriving salsa scene but also a joyous way to bring in the New Year. So, if you're a music aficionado, start planning your trip to Colombia and get ready to be swept away by its colorful, vibrant, and soul-stirring festivals!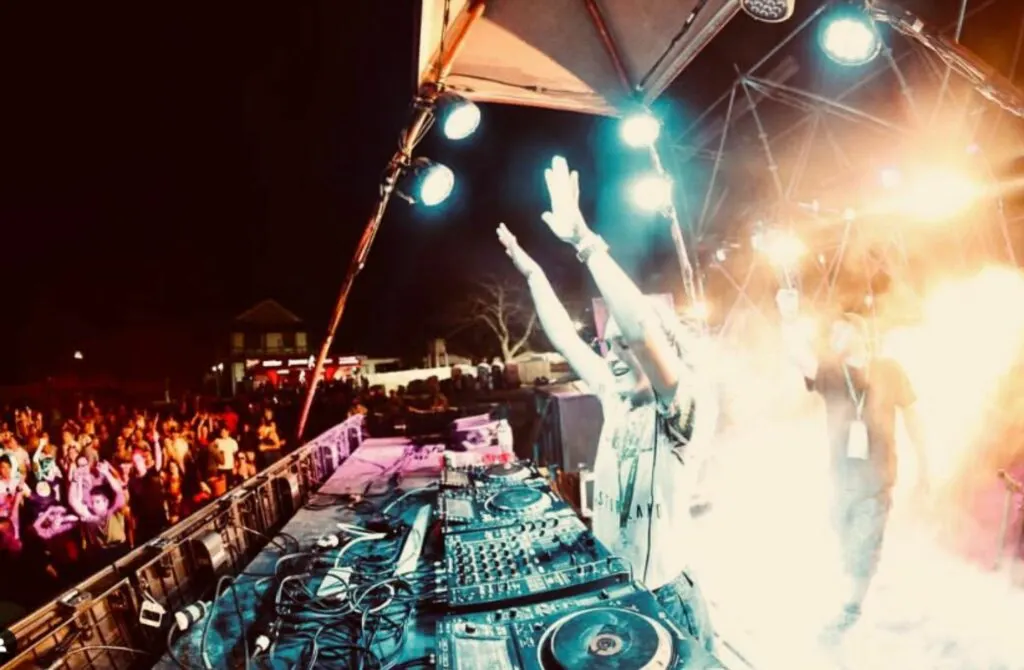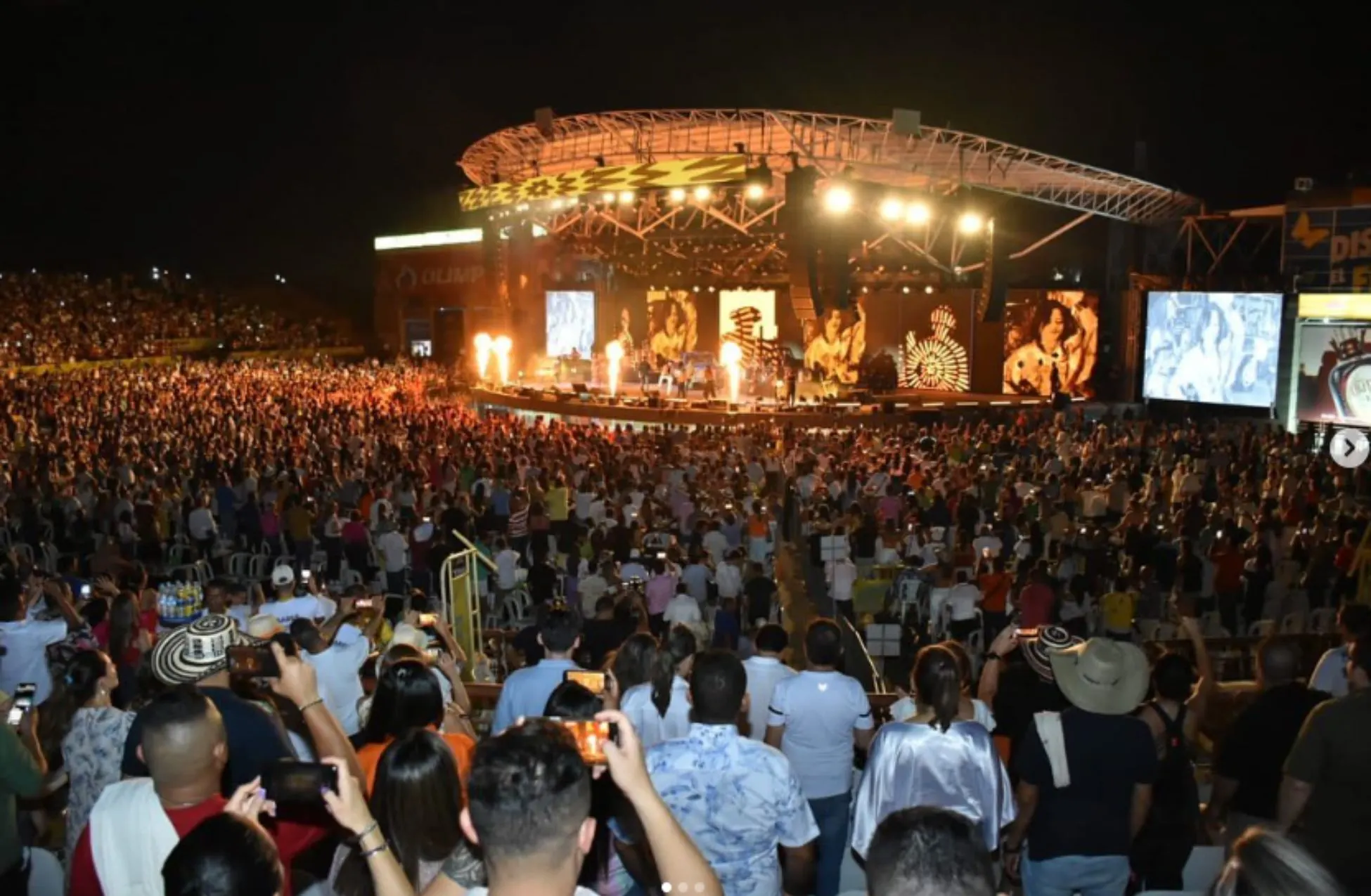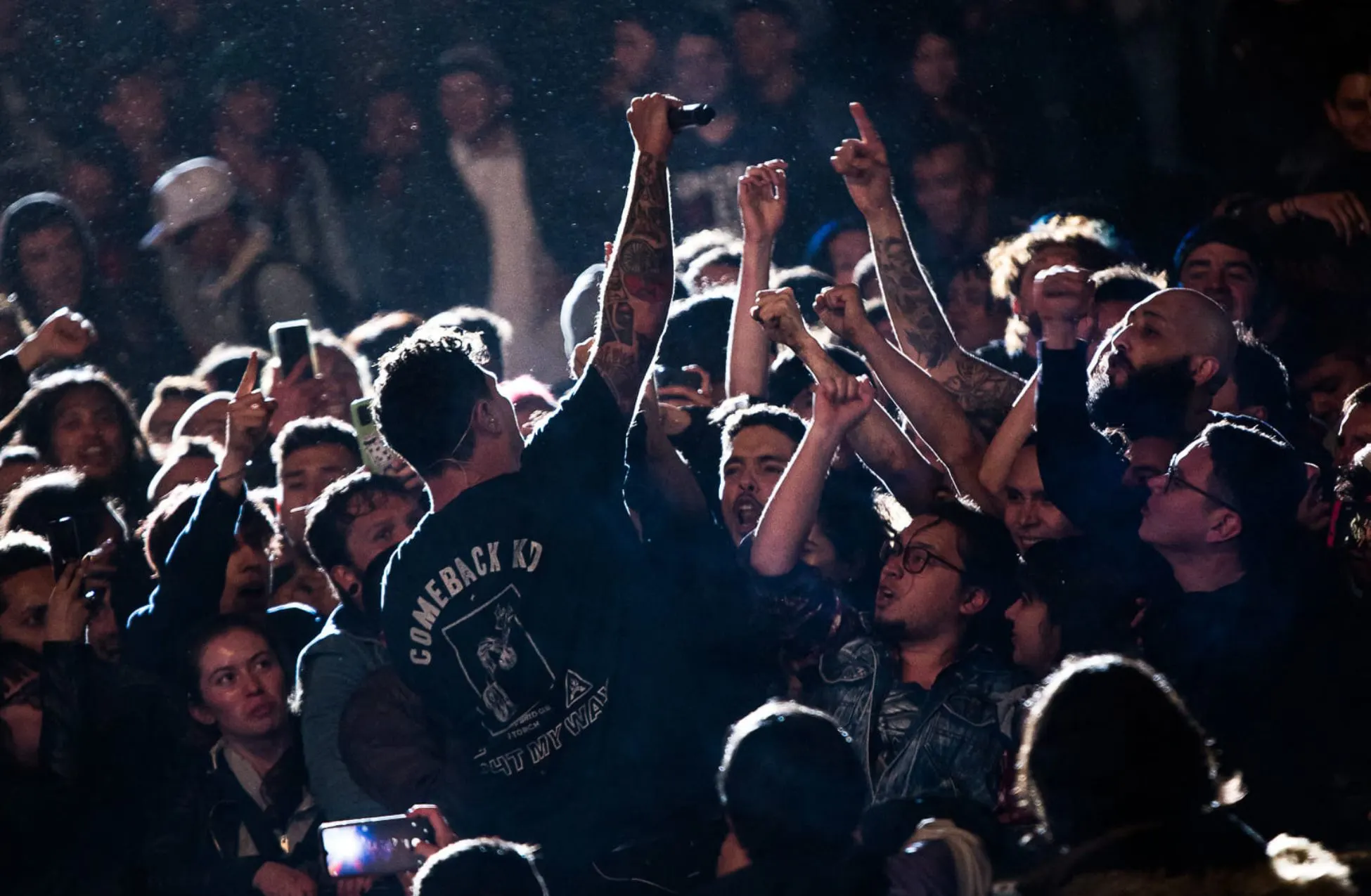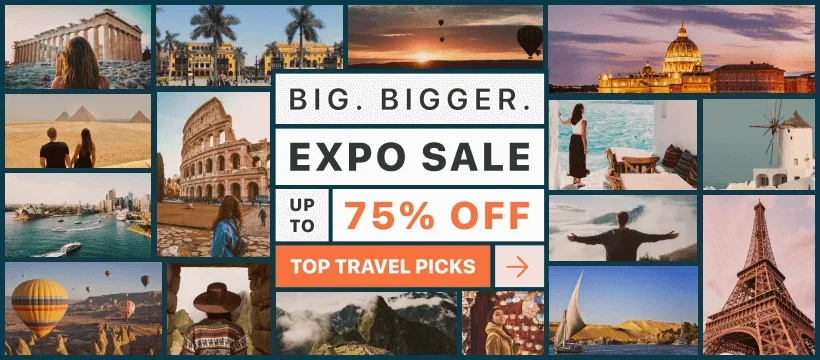 EDM Festivals In Colombia
Colombia is a culturally diverse country when it comes to music, and EDM festivals are no exception. The growing EDM scene has led to the emergence of several top-notch festivals throughout the country. Let's dive into one of the most popular EDM festivals in Colombia – Storyland Festival.
Storyland Festival is an annual EDM festival held in the stunning coastal city of Santa Marta. With its sandy beaches and natural beauty, Santa Marta provides a picturesque backdrop for this unforgettable music experience. The festival typically occurs in January, attracting thousands of EDM enthusiasts from all corners of the world. Spanning over a weekend, this vibrant event combines music, art, and culture in a unique celebration.
Year after year, Storyland Festival boasts a remarkable lineup of both international and local talent. In previous editions, the festival has featured renowned artists such as Snoop Dogg, Red Hot Chili Peppers, and several top-tier DJs. The diverse mix of genres ensures there's something for everyone – from thumping EDM beats, Colombian cumbia to hip-hop legends.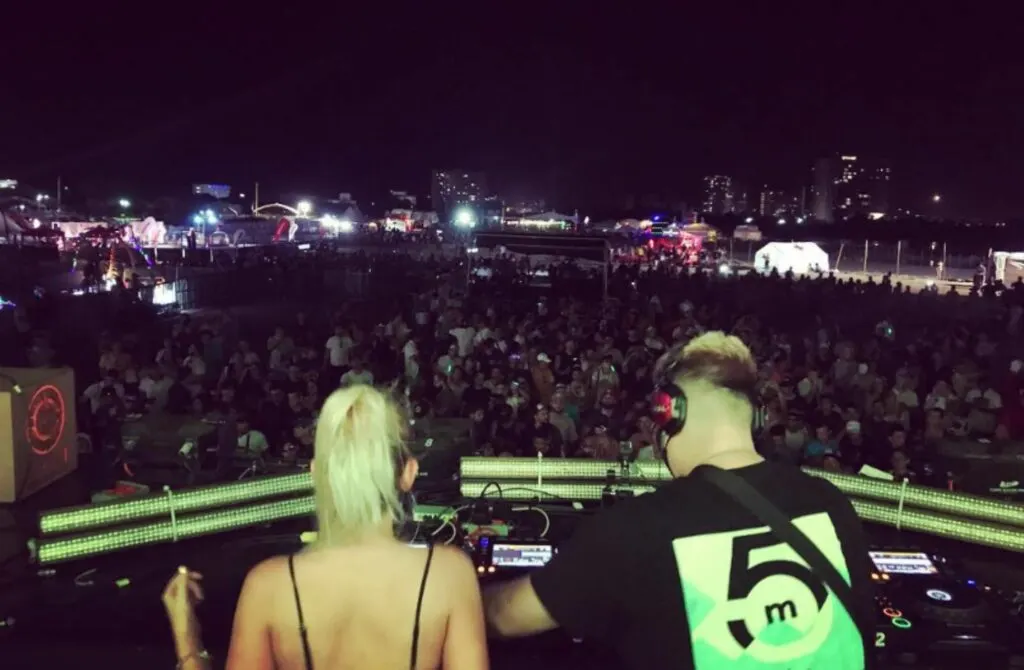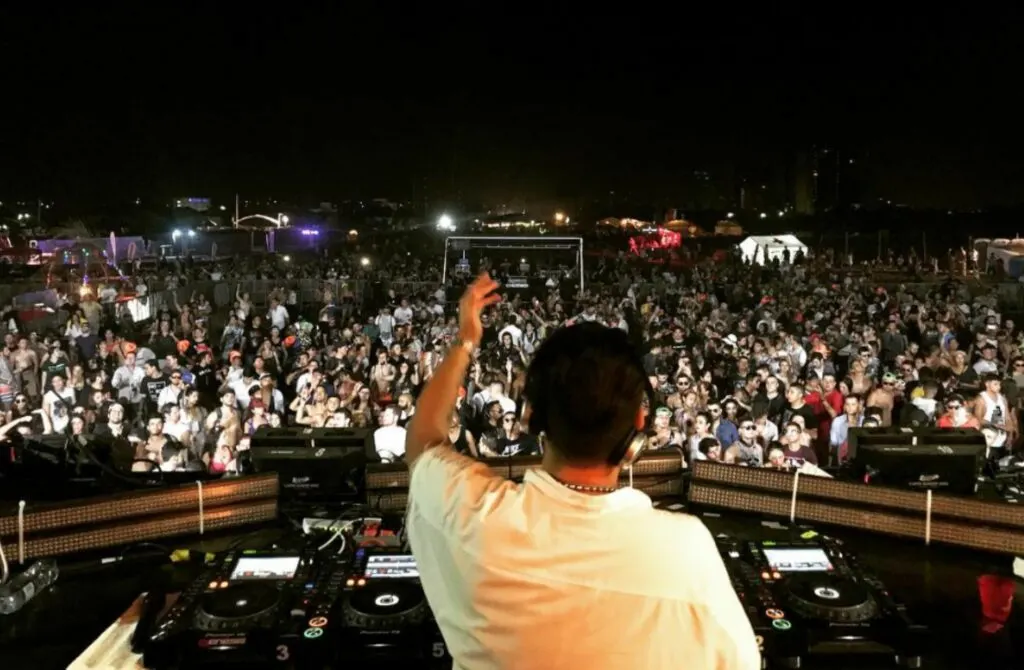 At Storyland Festival, you'll have a chance to enjoy:
Multiple stages showcasing a wide array of electronic music styles
Electrifying visuals and innovative stage designs for an immersive experience
Workshops focusing on dance, art, and cultural awareness
Food and drink vendors offering a variety of local and international cuisine
Storyland doesn't solely focus on EDM; its rich program also pays homage to Colombia's musical heritage. You'll have the opportunity to attend captivating performances by influential bands like Grupo Niche – the ultimate kings of salsa and cumbia.
What sets Storyland Festival apart is its commitment to social and environmental responsibility. The festival organizers place a strong emphasis on reducing the event's ecological footprint by promoting sustainable practices, such as waste reduction and recycling initiatives.
Don't miss out on a chance to experience the magic of Storyland Festival in Santa Marta. This exceptional EDM festival will immerse you in a world of pulsating beats, electrifying performances, and unforgettable memories, set against Colombia's remarkable natural beauty. Mark your calendars for an adventure of a lifetime!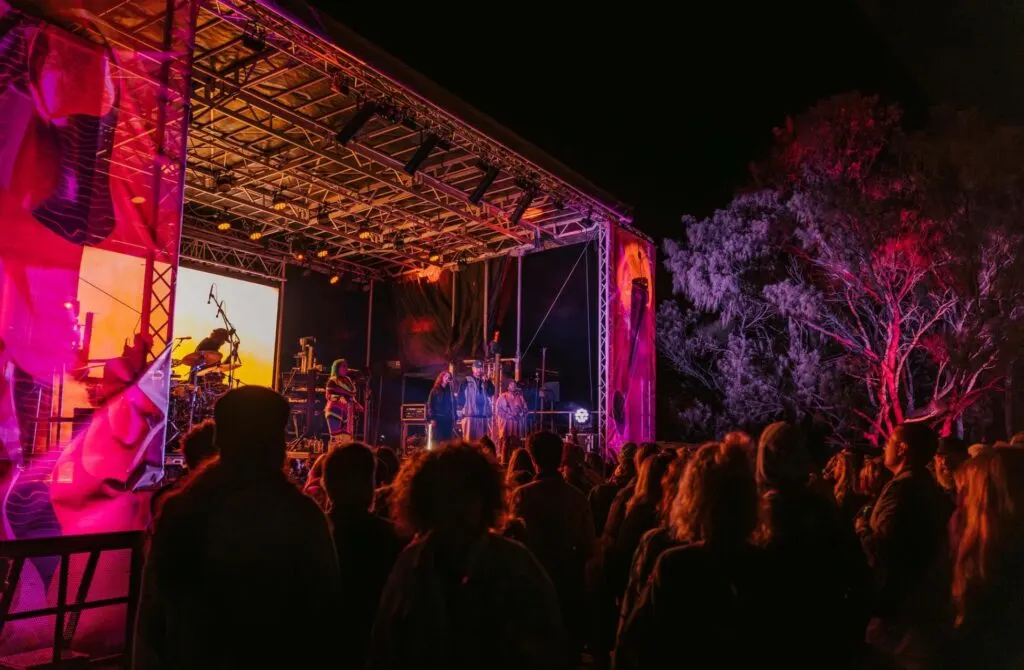 Rock Music Festivals In Colombia
Rock Al Parque is a renowned rock music festival in Colombia, celebrating the nation's vibrant rock and alternative music culture. Held annually in Bogotá, Colombia's energetic capital city, the event takes place over three days, usually in late June or early July. With a wide range of local and international artists representing various genres, including rock, alternative rock, metal, and hip-hop, it's a must-see event for music enthusiasts.
One of Latin America's largest and most iconic free music festivals, Rock Al Parque has attracted a crowd of over 400,000 attendees in previous years. The event's incredible energy, diversity, and spirit of unity make it a quintessential representation of Colombia's thriving music scene and cultural richness.
Previous years of Rock Al Parque have featured world-famous acts, such as The Killers, Gorillaz, and many prominent Latin American artists. The event is known for its dynamic and eclectic lineup of both established and upcoming musicians, offering a unique opportunity for artists to showcase their talent and for fans to discover new sounds.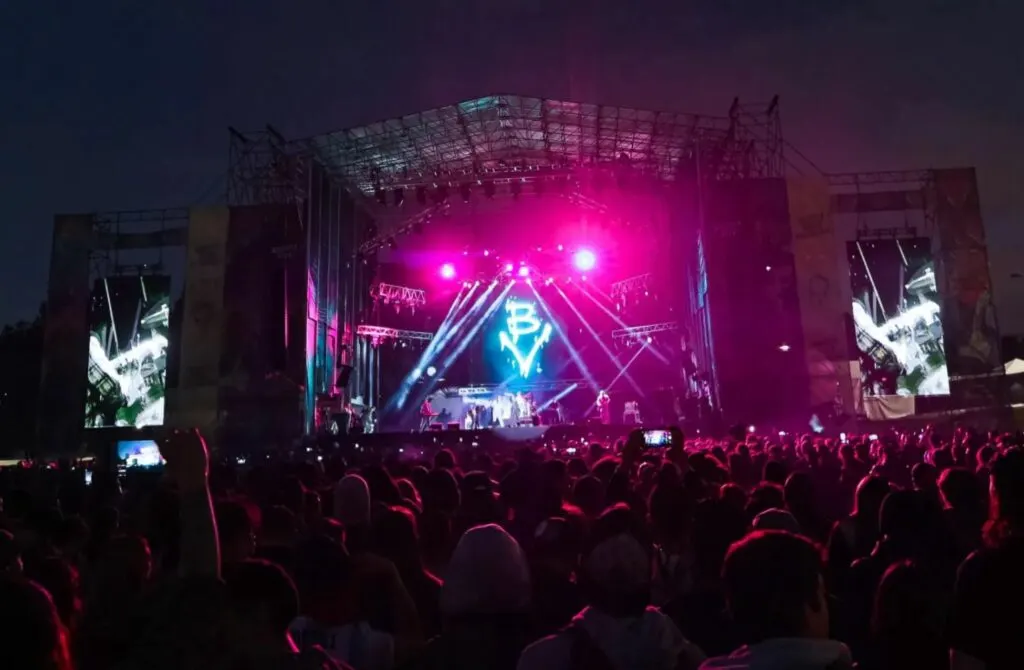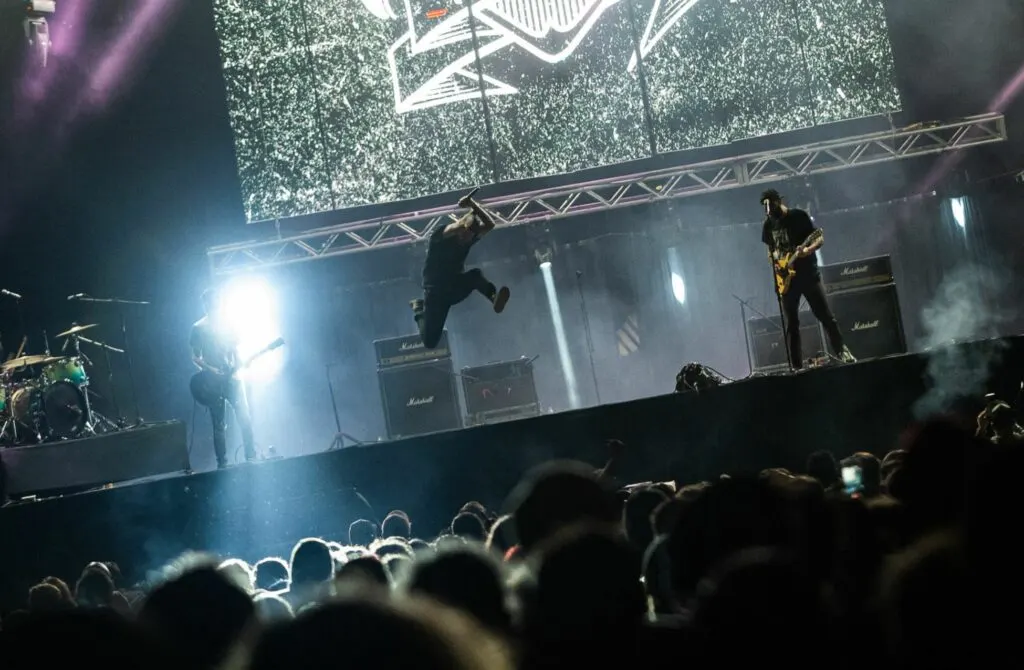 Not only does Rock Al Parque cater to rock music aficionados, the festival also embraces hip-hop, metal, and alternative rock genres, creating a melting pot of music styles that appeals to a wide audience. The festival prides itself on promoting sustainable practices, inclusivity, and traditions that foster social responsibility, making it not just a music fest but also a celebration of Colombia's progressive outlook.
The following are some standout features of Rock Al Parque:
Location: Held in Bogotá, the heart of Colombia, at the Simón Bolívar Metropolitan Park.
Lineup: A diverse array of international and local artists covering genres like rock, metal, and hip-hop.
Free event: Rock Al Parque is one of the largest free music festivals in Latin America.
Length: The festival spans across three days, making it an unforgettable weekend of music immersion.
Cultural Significance: It highlights the integral role of music in Colombia's culture, fostering unity and social responsibility.
So, if you're planning a visit to Colombia and are a fan of rock, alternative, metal, or hip-hop music, don't miss out on the chance to be a part of Rock Al Parque. This incredible festival offers a unique experience filled with high-energy performances, diverse genres, and cultural celebrations that you won't want to miss!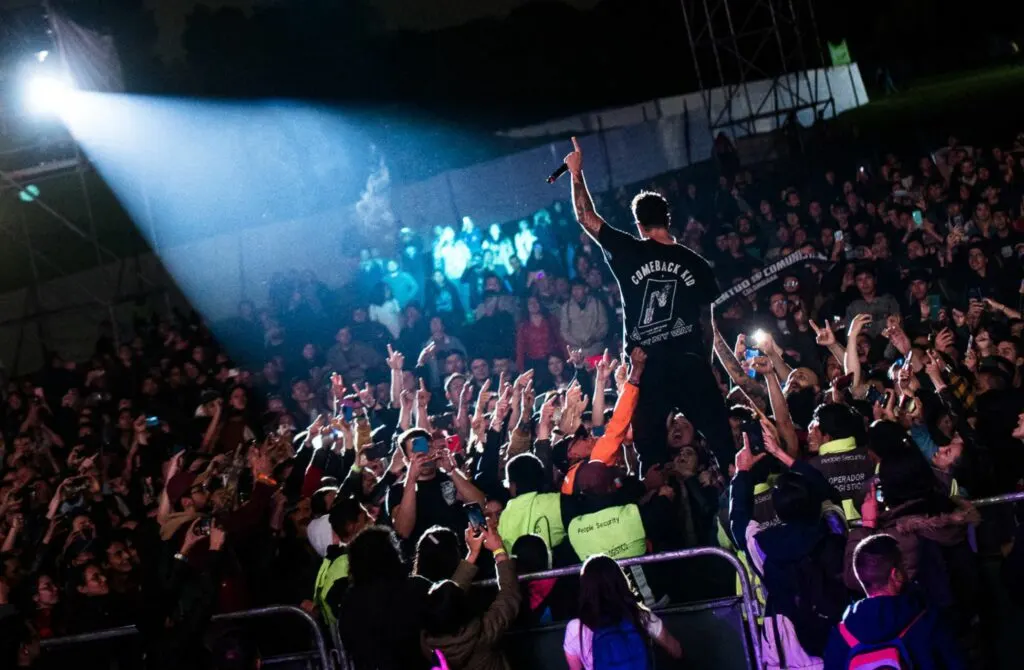 Jazz Music Festivals In Colombia
Colombia Al Parque is a spectacular music festival that focuses on showcasing amazing Colombian acts, generally performing traditional musical genres such as cumbia, vallenato, and champeta. The event takes place under the "Al Parque" banner, which also includes other music festivals like Salsa al Parque, Hip-Hop al Parque, and Opera al Parque.
The vibrant Jazz al Parque festival is usually held in mid-September in Bogotá, Colombia's capital city. Public spaces, including Simón Bolívar Park, National Park, Independence Park, and Renaissance Park, are transformed into musical havens where the melodious sounds of saxophones, pianos, and trumpets fill the air.
The festival typically lasts for two days and is a fantastic opportunity for attendees to explore and appreciate the complex and enriching genre of jazz.
Year after year, Jazz al Parque has drawn in thousands of music enthusiasts who gather to experience memorable performances by both local and international acts. Since its inception in 1995, the festival has grown considerably, attracting renowned international artists alongside talented local Colombian performers.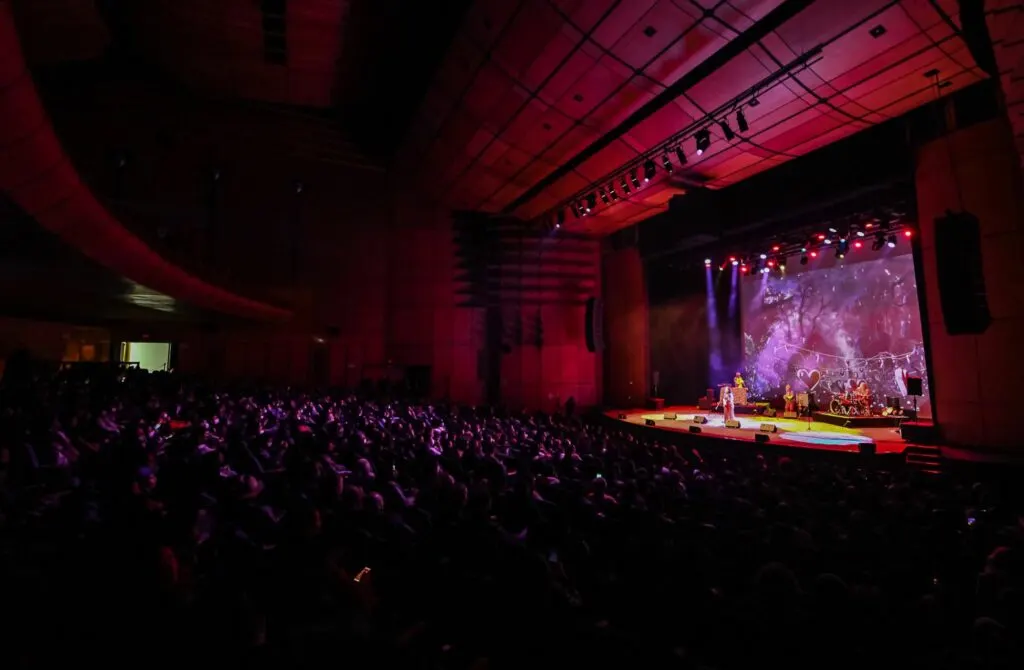 What makes Jazz al Parque truly unique is its accessibility. The festival is entirely free of charge, making it an inclusive event where people from various walks of life can come together and celebrate Colombia's rich musical heritage. The easy-going atmosphere and the diverse array of jazz styles on display create an inviting environment for seasoned jazz aficionados and new listeners alike.
In addition to jazz, music lovers can also enjoy other festivals within the "Al Parque" banner. Salsa al Parque showcases the hypnotic dance rhythms of Colombian salsa music, while Rock al Parque features an electric mix of rock styles from Colombia and beyond. For those with a taste for traditional Colombian music, Colombia al Parque displays the best of local talent in genres like cumbia, champeta, and vallenato.
In conclusion, if you're looking for an exciting musical adventure in Colombia, the Jazz al Parque festival should definitely be on your to-do list. With its lively atmosphere, world-class performances, and variety of jazz styles, it's a truly remarkable event that is sure to captivate your senses and leave you with unforgettable memories.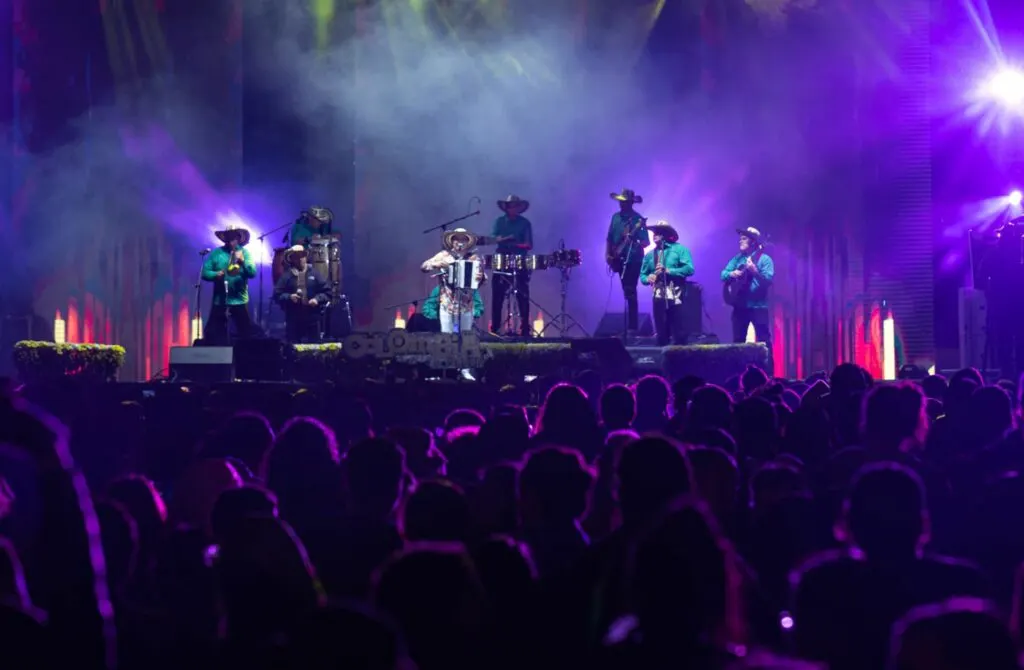 Salsa Music Festivals In Colombia
Colombia is well-known for its vibrant salsa culture, hosting numerous salsa music festivals that attract thousands of visitors who come to experience the infectious rhythm, dazzling dance performances, and live music. In this section, we will explore one of the most prominent salsa music festivals in Colombia: Salsa al Parque.
Salsa al Parque is a highly anticipated annual festival in Bogotá, happening under the "Al Parque" event series, which also includes Hip-Hop, Jazz, and Opera. This festival puts a spotlight on amazing Colombian salsa acts, showcasing an array of talented performers from diverse musical genres such as cumbia, vallenato, and champeta.
Boasting an impressive lineup of previous performers, Salsa al Parque is the top festival in Bogotá for discovering local artists and experiencing the authentic Colombian salsa culture.
Typically, Salsa al Parque takes place around February each year, bringing the city of Bogotá to life with pulsating beats and extraordinary dance performances. This event attracts a massive audience, with thousands of salsa enthusiasts attending each year to enjoy the vibrant atmosphere and immerse themselves in the music.
The festival spans multiple days, giving visitors sufficient time to savor sophisticated performances while exploring the stunning city of Bogotá.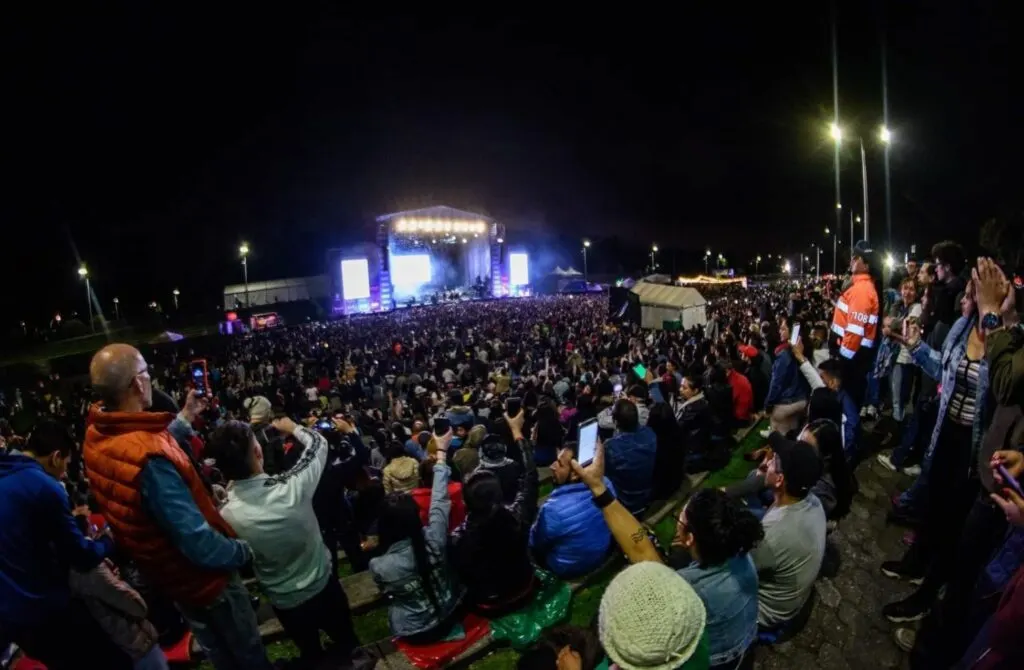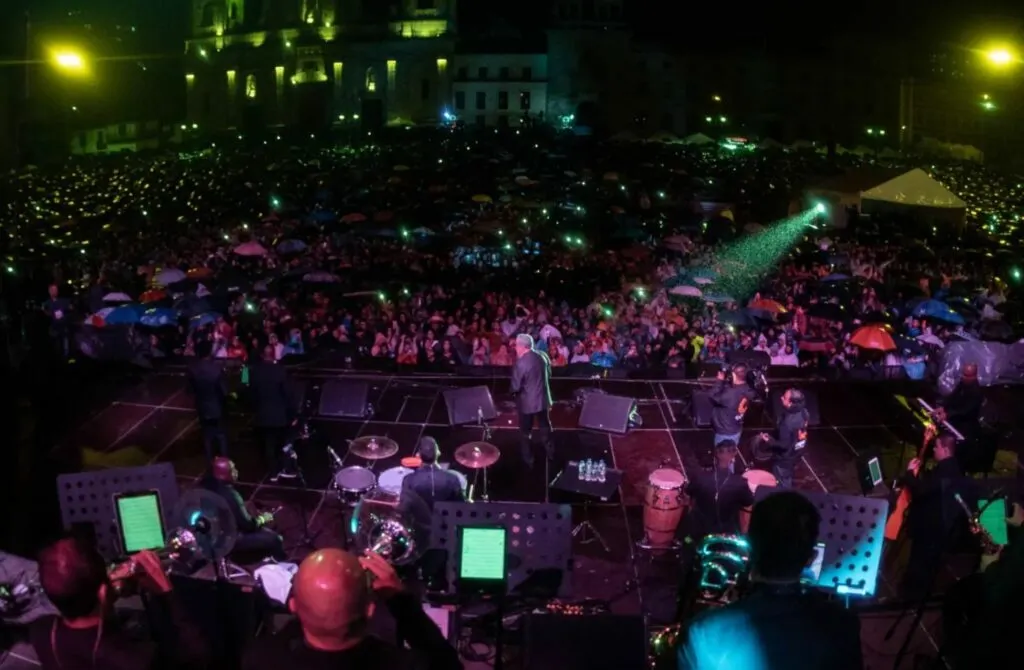 What makes Salsa al Parque unique is that the festival showcases a delightful blend of both traditional and modern salsa music styles while staying true to its Colombian roots. Dance lovers can indulge in energetic performances from local and international artists, offering a fantastic opportunity to appreciate the artistic depth, cultural relevance, and contagious excitement of Colombian salsa.
In order to further captivate its audience, Salsa al Parque frequently features workshops and discussions that delve deeper into the world of salsa. Participants can gain insights into various aspects of this dynamic dance, such as its history, origins, and intricate techniques. This enriching addition to the festival experience is just one of the reasons why any salsa enthusiast should consider attending Salsa al Parque.
Plan your visit to Colombia around the time of Salsa al Parque and embark on an unforgettable journey through the mesmerizing world of salsa music and dance. This remarkable festival will undoubtedly leave a lasting impression, as you relish in Colombia's rich cultural heritage and vibrant spirit.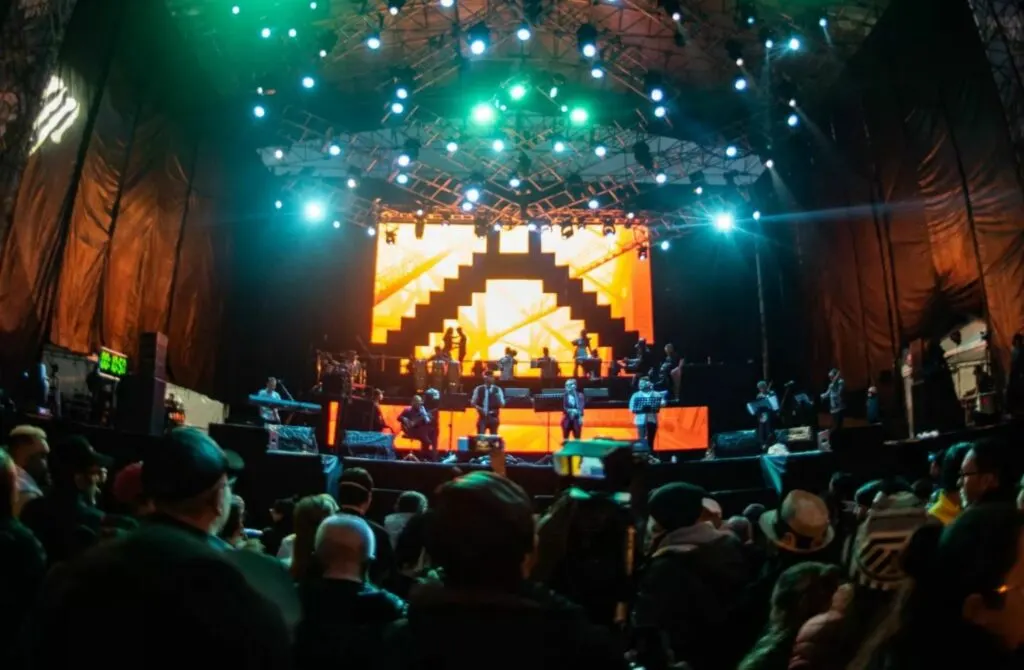 Regional Music Festivals In Colombia
Every year in Colombia, a unique music festival takes place that celebrates the rich heritage and culture of the country – the Vallenato Legend Festival! Held annually in the city of Valledupar, this event is a true testament to Colombia's music scene and attracts fans of traditional Colombian music who gather to enjoy the best of Latin American rhythms.
The Vallenato Legend Festival typically takes place in late April, lasting for about five days of non-stop music and festivities. As one of Colombia's most iconic festivals, it attracts a significant crowd, with thousands of attendees each year swaying to the infectious beats of the Vallenato music genre.
Vallenato, a traditional Colombian music style from the Caribbean region, is at the heart of this festival. It's a lively genre typically played on accordion, caja (a small drum), and guacharaca (a ribbed metal scraper), with lyrics that tell heartfelt stories about life, love, and the rural landscapes of Colombia. The festival features numerous contests between Vallenato musicians, showcasing their talent and engaging in fierce but friendly competition.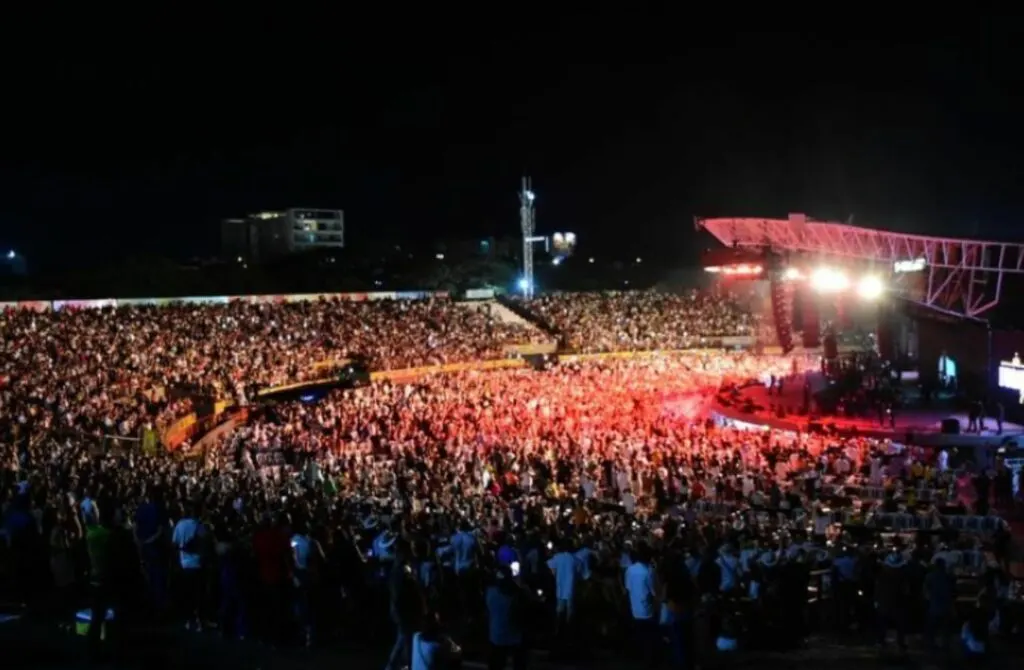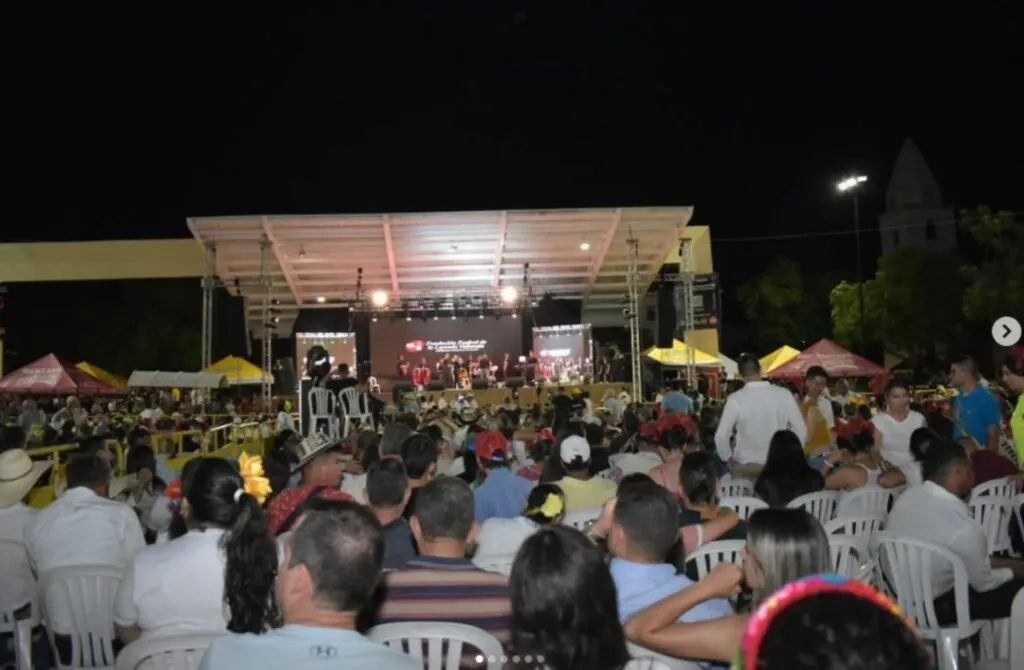 In previous years, the Vallenato Legend Festival has hosted legendary artists such as Carlos Vives, Jorge Celedón, and Silvestre Dangond, further cementing its status as an essential event on the Latin American music calendar.
The festival is not just about music; it's also a vibrant cultural experience that immerses attendees in the local traditions of the region. Besides the musical performances, you can expect horse parades, colorful costumes, street parties, and even a sampling of the delicious local cuisine – all making for an unforgettable experience.
Valledupar's lush, green Botanical Gardens serve as the backdrop for this exuberant event, providing an idyllic setting in March when the festival takes place. Amidst the vibrant hipster scene and the botanical beauty, this festival promises a lively and unforgettable experience for all attendees.
So, why wait? Plan your visit to Colombia to coincide with the Vallenato Legend Festival and immerse yourself in the authentic sounds, flavors, and traditions of this beautiful country. It's a once-in-a-lifetime experience that will leave you with memories to cherish and stories to share for years to come.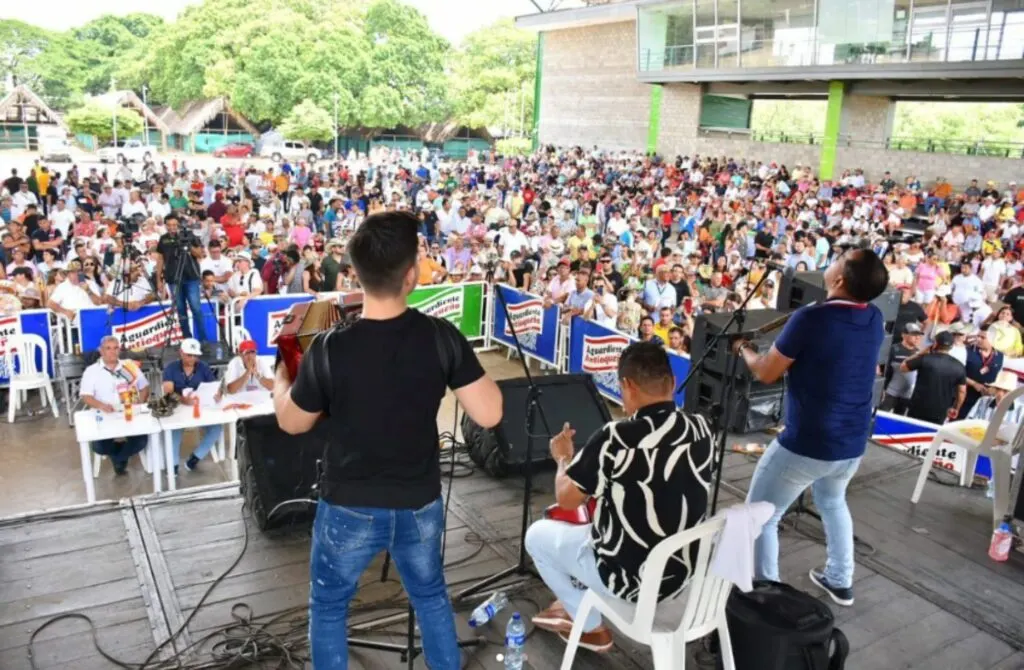 Cultural Festivals In Colombia
The Cali Fair (Feria de Cali) is one of Colombia's most exuberant festivals held every year in December, specifically from December 25th to 30th. The city of Cali transforms into a vibrant celebration of Colombian music, dance, and culture. With over a million attendees, the Cali Fair is definitely an unforgettable experience that you won't want to miss!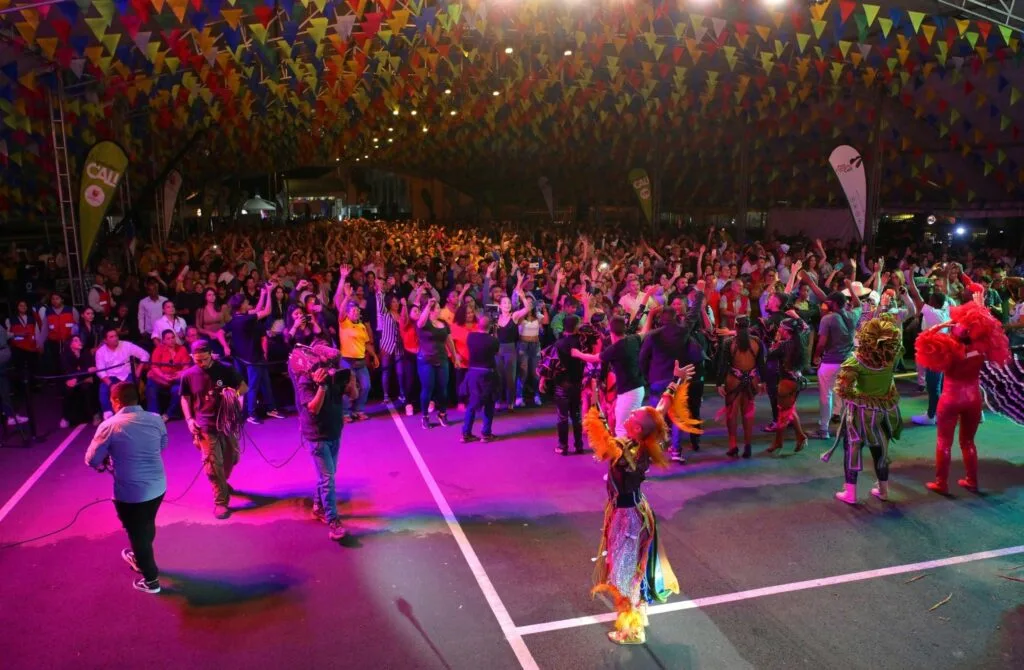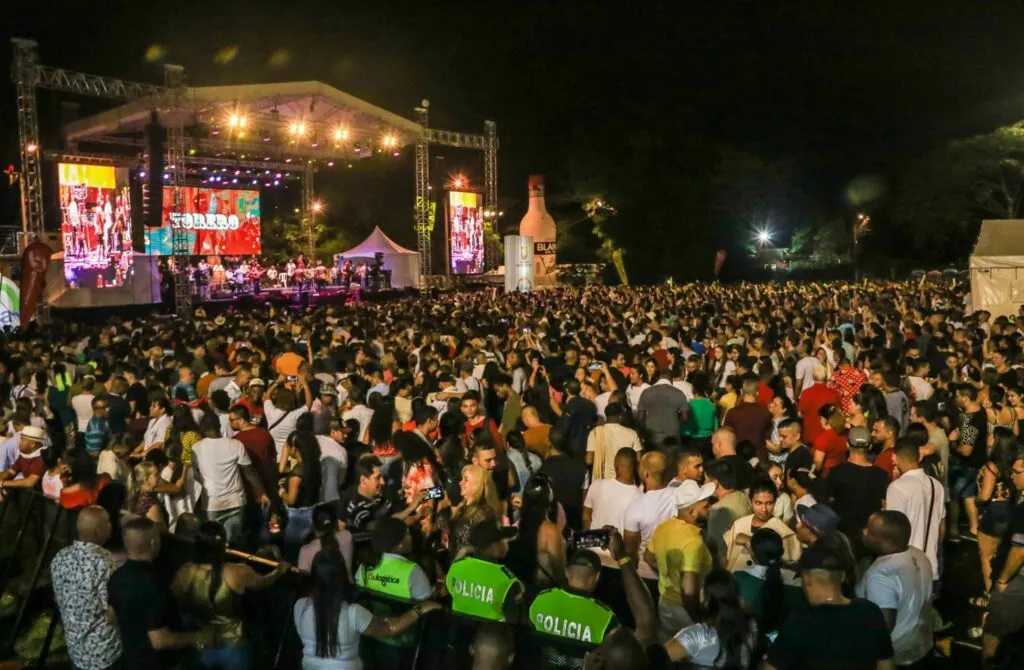 The festival showcases a variety of musical genres such as salsa, hip-hop, and Latin pop. In previous years, the Cali Fair has featured numerous local and international artists performing live to enthusiastic crowds. Some signature events you can look forward to at the Cali Fair include the Salsódromo, a massive parade showcasing the best salsa dancers, and Salsa al Parque, an outdoor dance party where you can dance the night away.
What truly makes the Cali Fair unique is its blend of contemporary music styles with traditional cultural elements. If you're planning to visit Colombia, this incredible festival is a must-experience event that will leave you with unforgettable memories of Colombian culture and the vibrant city of Cali.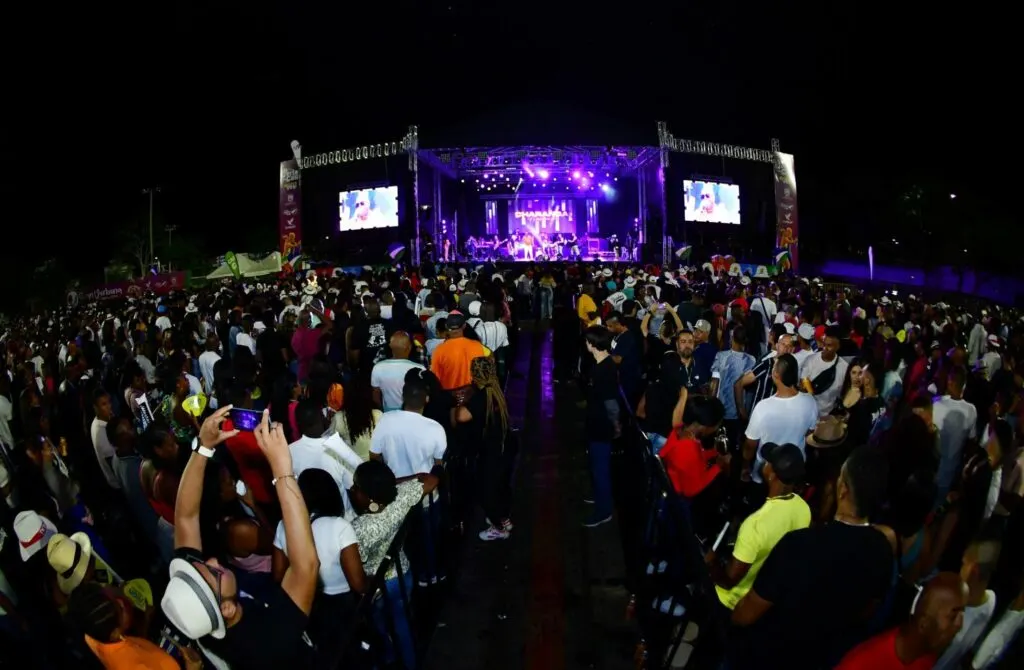 Celebrated in the city of Medellín, the Feria de Las Flores is a 10-day-long event taking place in August that honors Colombia's flower industry and cultural heritage. The festival is famous for its floral displays, traditional parades, music concerts, and of course, the stunning flower arrangements.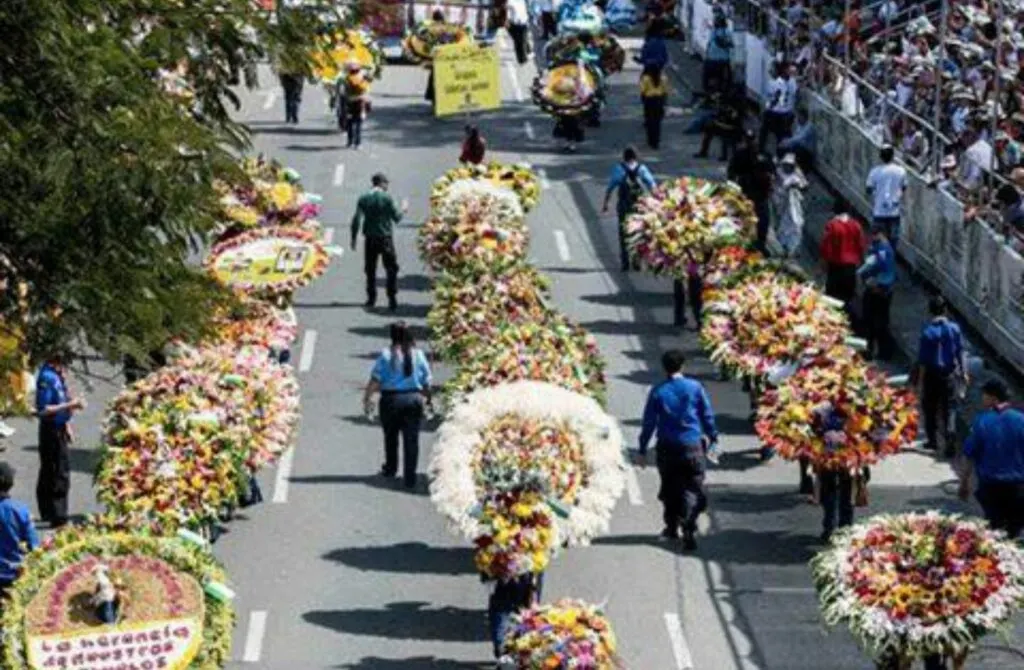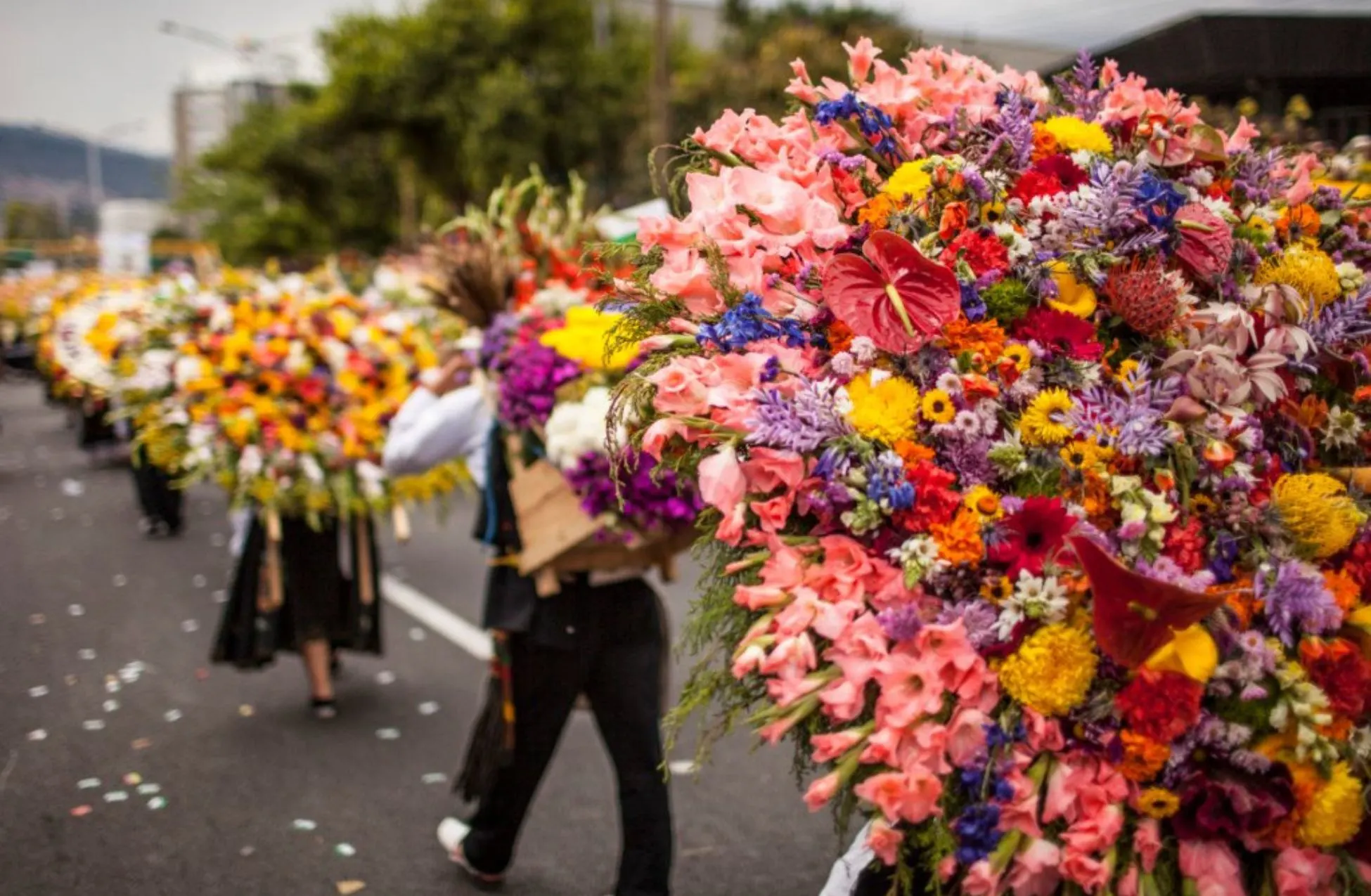 During the Feria de Las Flores, you can witness the grand El Defile de Los Silleteros, where locals carry enormous flower arrangements called "silletas" on their backs. This parade displays the diverse flora and fauna that Colombia has to offer, while showcasing the creativity and bountiful dedication of the artists involved.
The festival also hosts various events that cater to different music tastes, encompassing traditional, Latin pop, and rock music. In past years, artists from all over Latin America have graced the Feria de Las Flores stages with their incredible performances.
Visiting the Feria de Las Flores is not merely about admiring the beauty of the flowers but also experiencing the warmth and hospitality of the Medellín community and celebrating its cultural identity.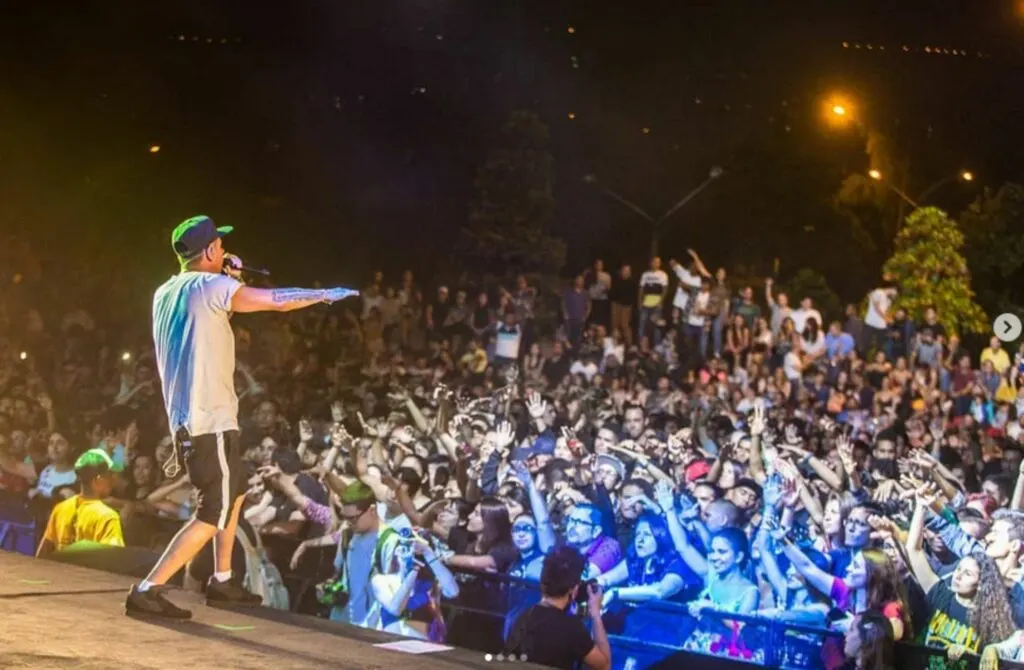 Held every year in February or March, the Barranquilla Carnival is one of the most significant cultural celebrations in Colombia and has even been declared a UNESCO Masterpiece of Oral and Intangible Heritage of Humanity. This four-day event takes place in the city of Barranquilla and attracts millions of visitors, both local and international.
The carnival is a vibrant explosion of color and culture, featuring various parades and dances. Some of the traditional dances you can witness at the Barranquilla Carnival are El Garabato, Cumbia, and Mapalé. The event reaches its climax with La Gran Parada, the Great Parade, which is a spectacle of incredible costumes, choreography, and creativity.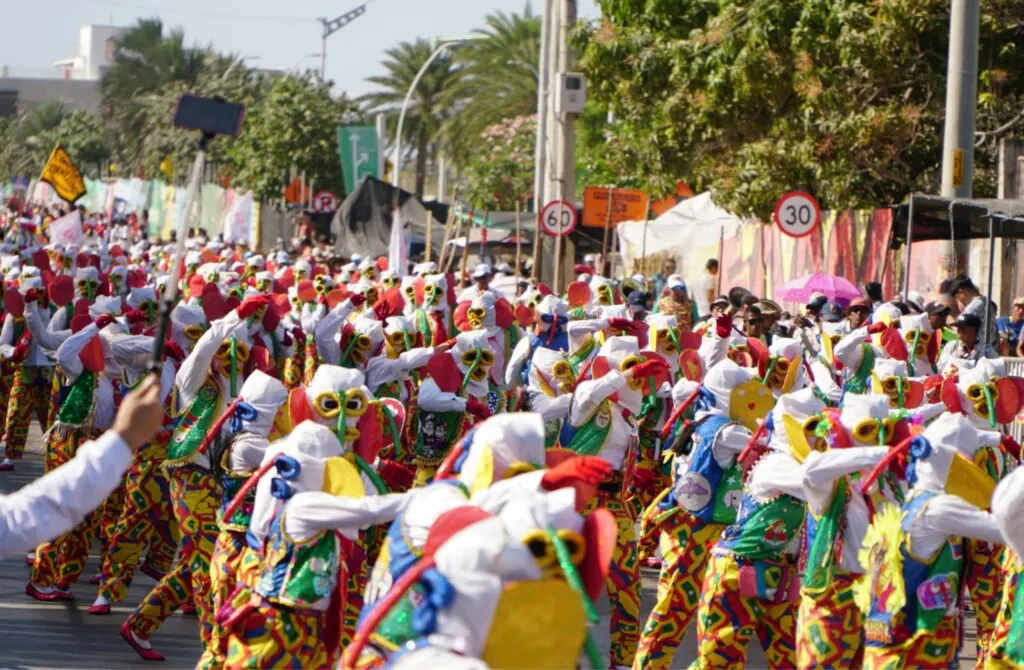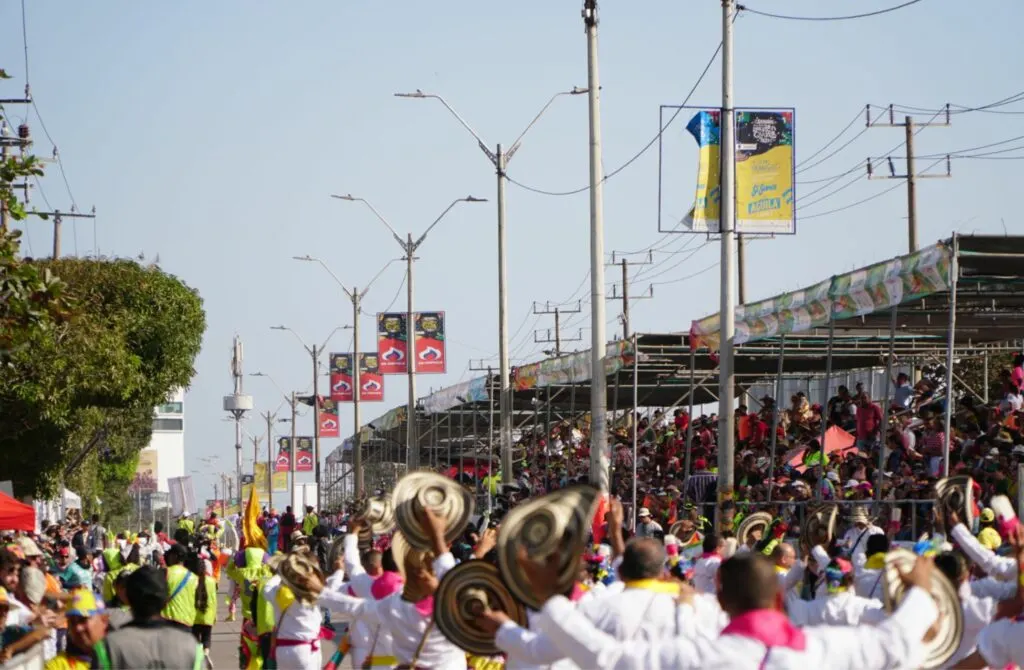 Musically, the Barranquilla Carnival offers a diverse range of genres, from Colombian cumbia and vallenato to more contemporary styles such as hip-hop and reggaeton. Over the years, it has hosted various international performers who contribute to the event's dynamic atmosphere.
Embodying the essence of Colombian culture and tradition, the Barranquilla Carnival is an event that every traveler should experience at least once in their lifetime.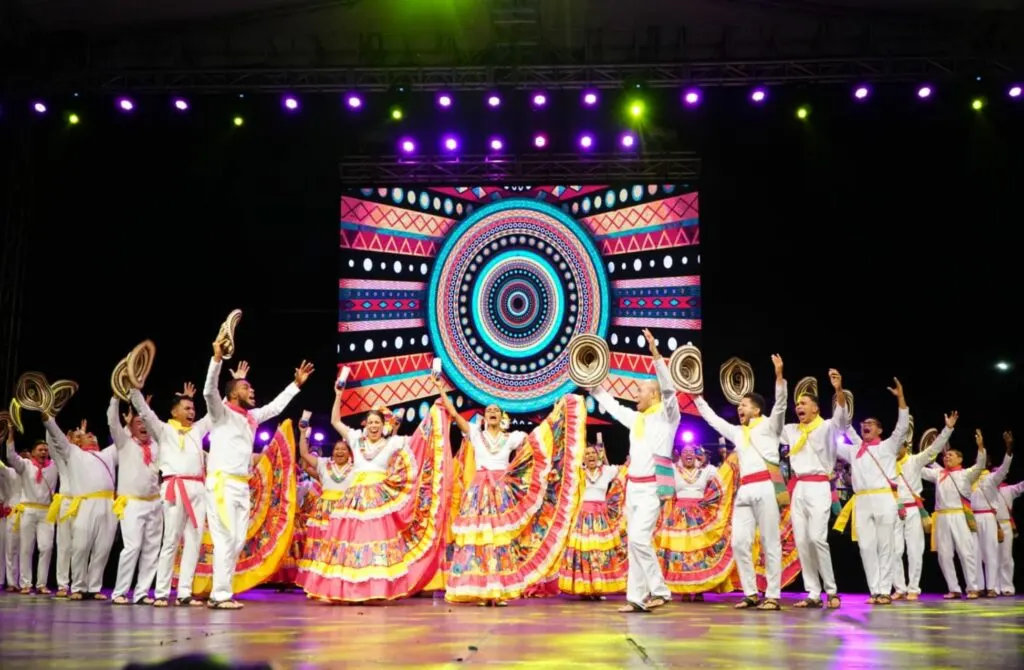 Although a key part of the aforementioned Feria de Las Flores, El Defile De Los Silleteros deserves special recognition as a unique and awe-inspiring sub-event that truly captures the essence of Colombia's diverse culture.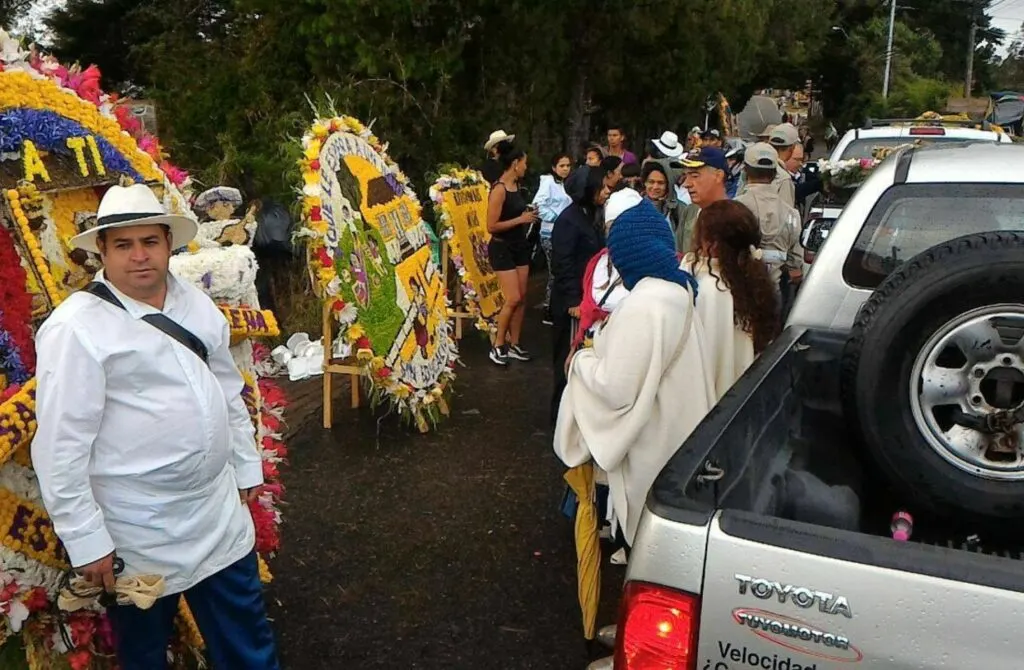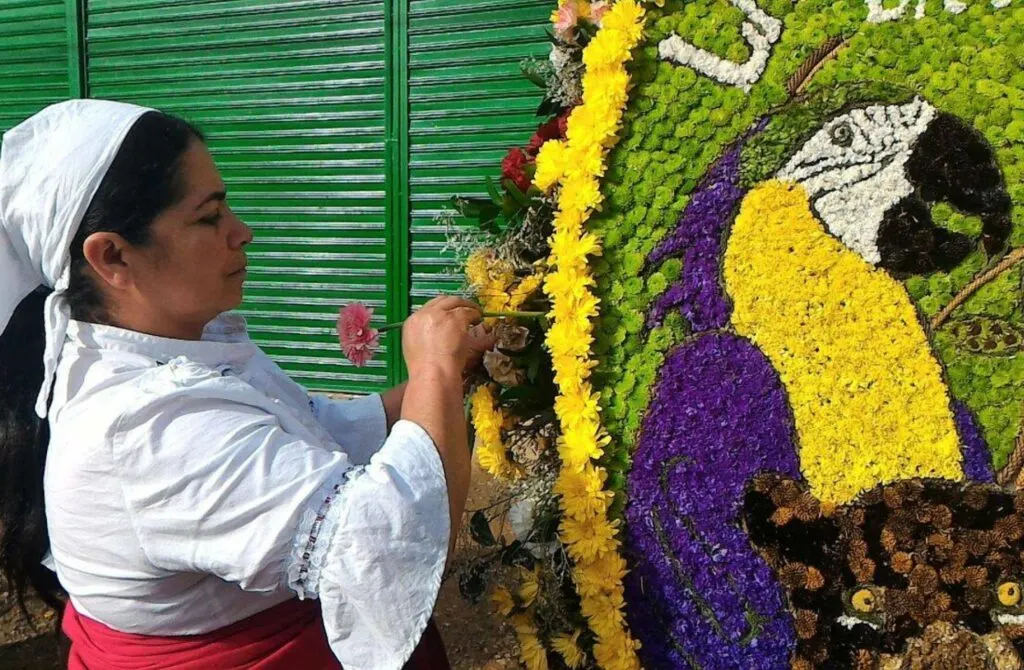 This incredible parade features locals who carry massive, elaborately designed flower arrangements on their backs. Each "silleta" is meticulously crafted to represent a specific theme, and the parade showcases the silleteros' incredible skill and dedication to their craft.
The El Defile De Los Silleteros parade is held in Medellín during the Feria de Las Flores, welcoming thousands of spectators who gather to admire the creativity and artistic talents of these dedicated artisans.
Experiencing the El Defile De Los Silleteros is not only visually stunning but also an opportunity to appreciate the rich cultural history and artistic skills that make Colombia such a fascinating destination for travelers from around the world.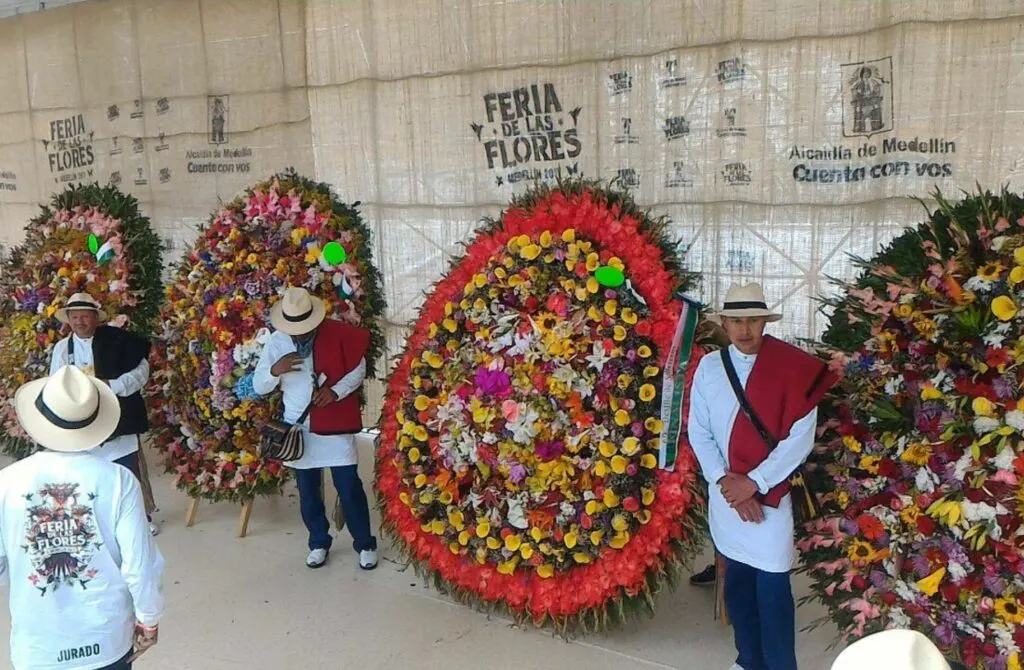 Additional Festival Information In Colombia
Many Colombian music festivals offer various ticket options, from general admission to VIP tickets, which often include access to exclusive areas, seating, and amenities. Prices vary depending on the festival and ticket type. Accommodations near the festival venues range from budget-friendly hostels to luxurious hotels. Be sure to book your stay well in advance, as accommodations tend to fill up quickly during festival season.
When: February
Where: Barranquilla, Colombia
Attendance: Thousands of people
Length: 1 day
Previous Acts: Local and national music and dance troupes
Guacherna is a vibrant and lively street parade that takes place during the famous Barranquilla's Carnival. The festival showcases Colombia's rich culture through music, dance, and elaborate costumes. Guests can expect an unforgettable experience filled with traditional Colombian sounds and dances, such as cumbia, mapalé, and champeta. Make sure not to miss this unique and captivating festival.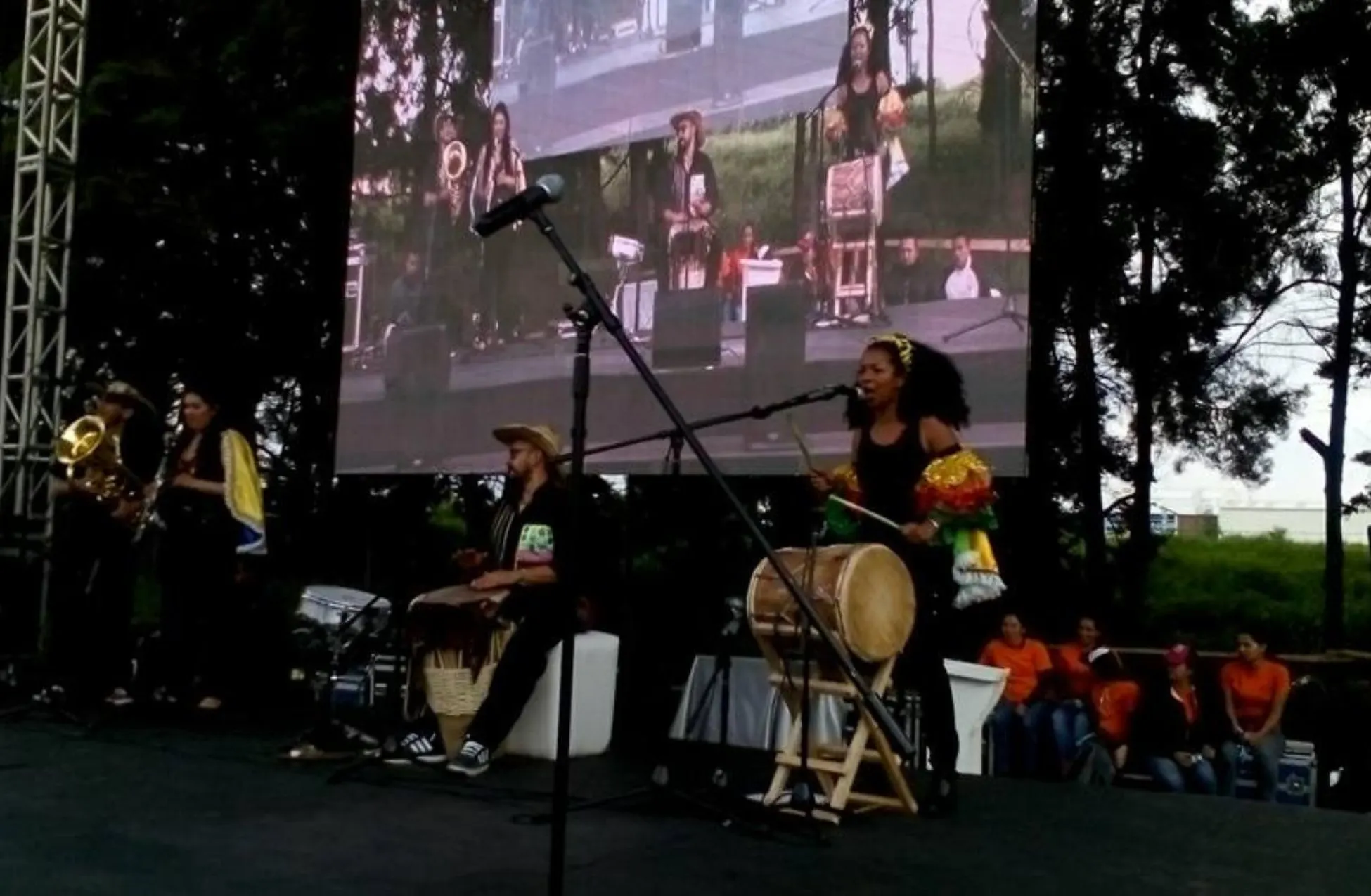 When: January
Where: Pasto, Colombia
Attendance: Thousands of people
Length: 6 days
Previous Acts: Indigenous and Afro-Colombian music groups, and artistic performances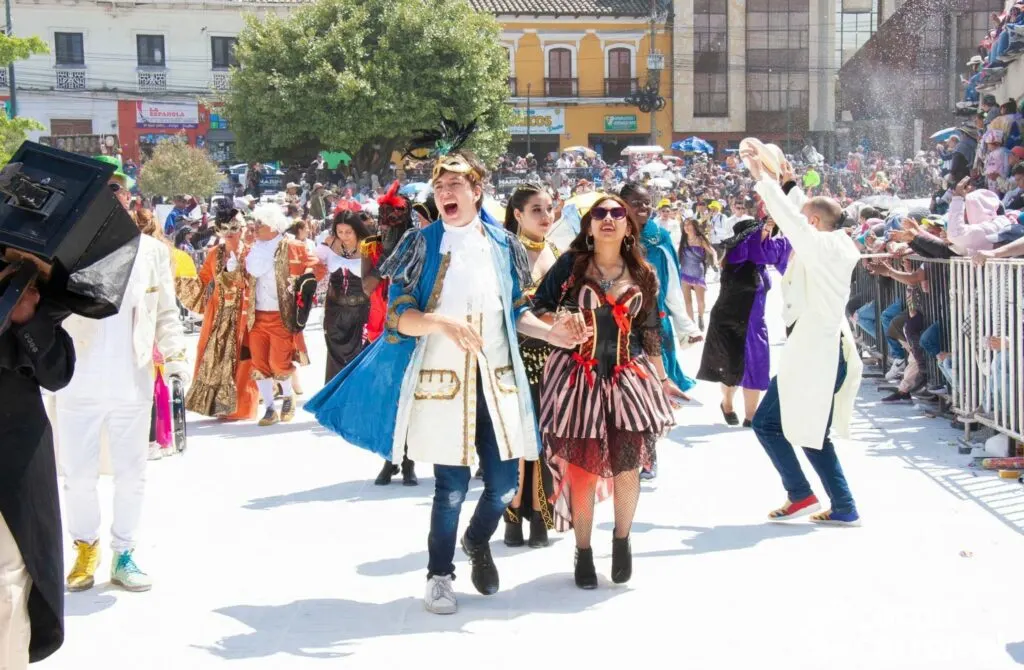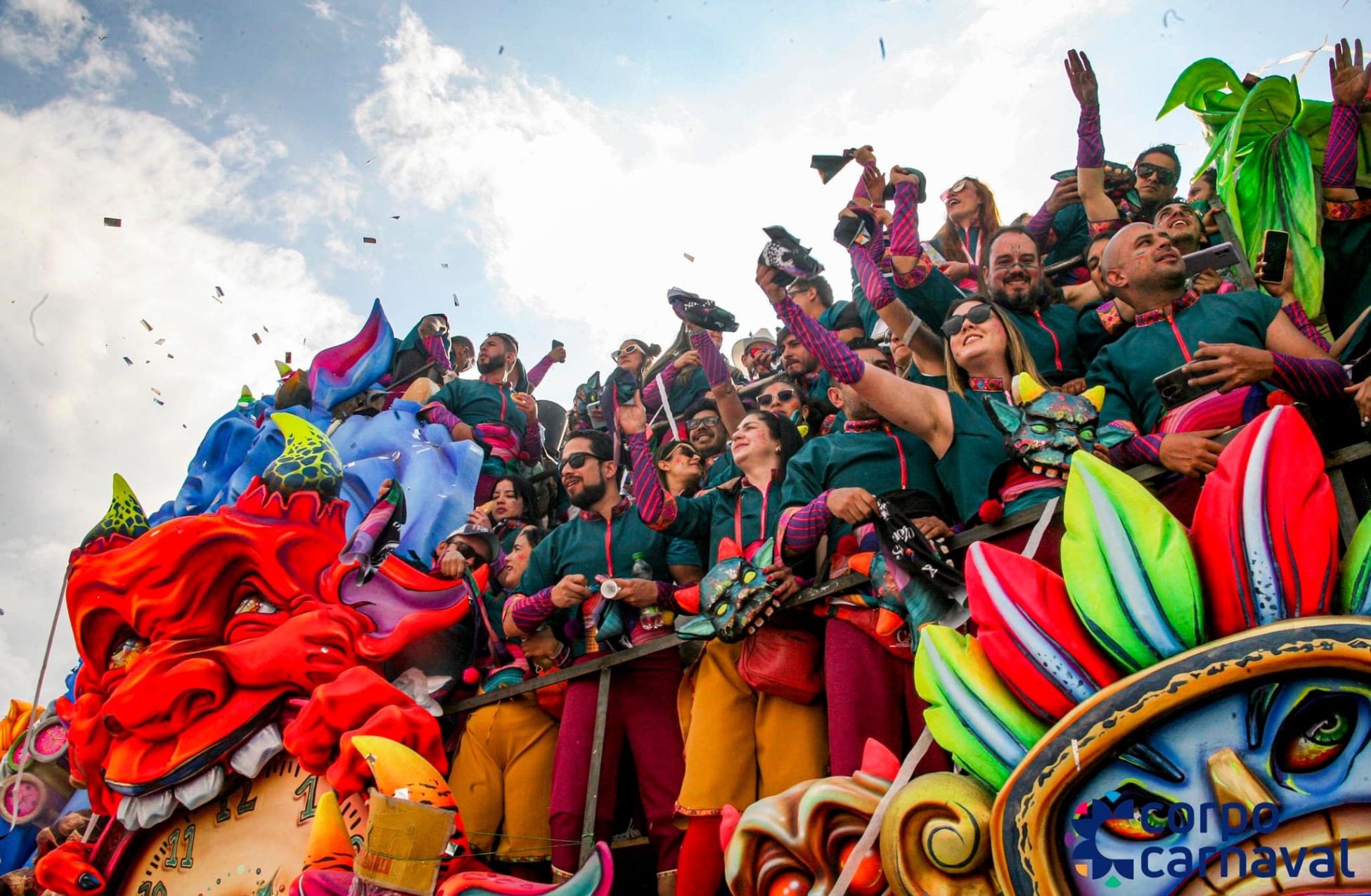 Carnaval de Negros y Blancos (Blacks and Whites Carnival) is one of Colombia's most significant cultural festivals, celebrating the country's diverse ethnic and cultural heritage. Taking place in the city of Pasto, the festival is a week-long celebration filled with parades, street parties, and live performances.
Attendees can expect traditional and contemporary music, stunning costumes, and a lively atmosphere that encourages unity and respect among the diverse communities in South America. With its fantastic array of music, dance, and cultural activities, Carnaval de Negros y Blancos should definitely be on every music fan's bucket list.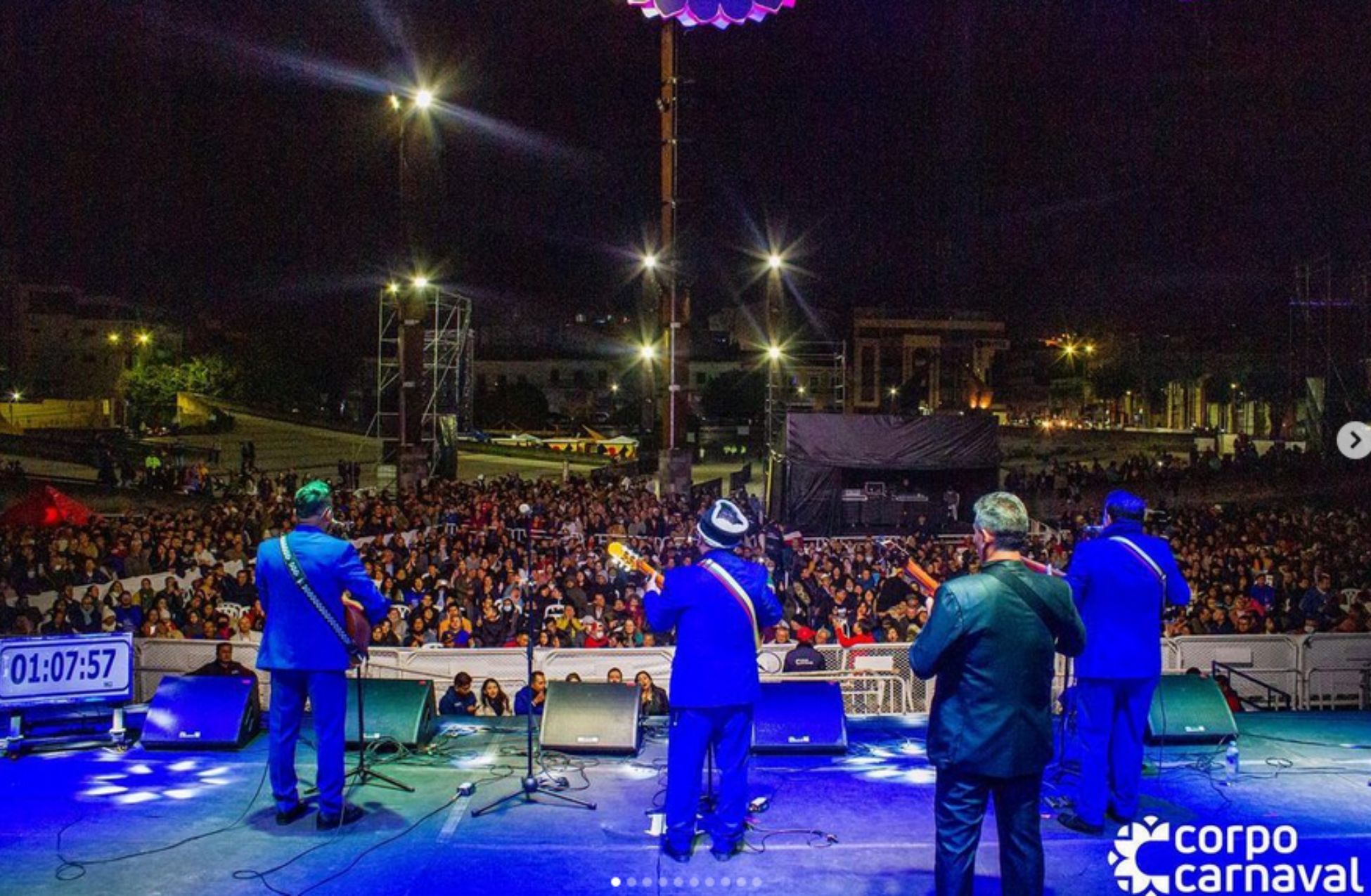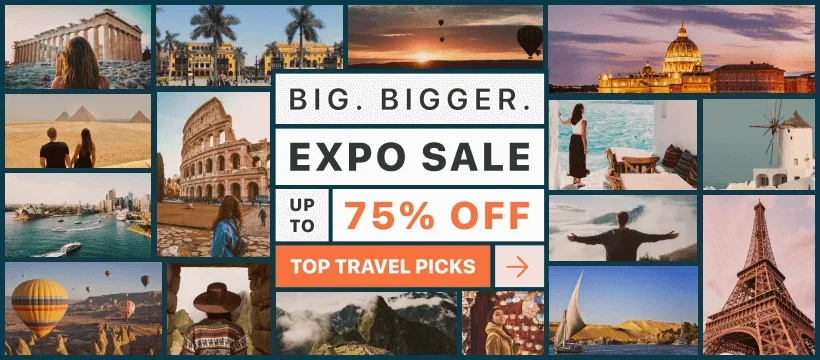 Staying Connected While Travelling
In today's increasingly connected world, staying online while traveling has become essential for a seamless experience. That's where eSIMs come into play, revolutionizing the way we access mobile networks during our global adventures. Say goodbye to hunting down local SIM cards at the airport; eSIMs provide instant activation the moment you land, sparing you the fortune usually spent on international roaming and allowing you to genuinely travel like a local (without getting hopelessly lost!).
With eSIMs, tasks like restaurant recommendations and reservations, up-to-the-minute public transport instructions, checking opening hours, and accessing further information become a breeze. And, of course, sharing your journey on social media is easier than ever. To stay connected wherever you roam, consider using either Airalo or Holafly. Airalo boasts the most extensive range of destinations worldwide, offering smaller data bundles tailored to your needs, while Holafly provides unlimited data packages and fantastic EU data deals.
So why wait? Embrace the future of travel connectivity with eSIMs and make your next journey effortlessly smooth.
Further Things To Consider Before Any Adventure
Now you're all set and prepared to explore our big wide world, why not sort out everything else out all in one go? If necessary for your travel plans make sure you have brought proper travel insurance, protected your privacy by getting a secure VPN, compared all the top hotel booking sites to find just what you're after, reserved an unbeatable rental car price and - of course - booked the best flight deals!
Or maybe just forget it all and go for a last-minute cruise or effortless tour instead?
Many budget travelers (including me) indulge in worldwide airport lounge access, so we can experience luxury while still slumming it in economy. Naturally, we would never leave home without a more general travel guide since we couldn't possibly cover everything here!
Just add an adventurous attitude and plenty of smiles - they go a long way - and that about covers it all! Now go out, find your own path and don't forget to share your best inspiration stories with me on Facebook, Twitter, and Instagram...I'd love to hear from you!