Are you a Canadian citizen looking to travel to Colombia? If so, you'll need to know the visa requirements for entering the country. Fortunately, Canadians don't need a visa when traveling to Colombia as long as they don't plan on staying longer than 90 days.
The most important thing you need is a valid passport that will be valid for at least six months beyond the date you expect to leave Colombia. It is also important to note that if you are traveling on official business, different entry rules may apply.
So, it is best to check with the closest Colombian Consulate before you start your trip. You will also need to show proof of sufficient funds for your stay in Colombia and have a return or onward ticket. In some cases, they may require you to show proof of health insurance coverage.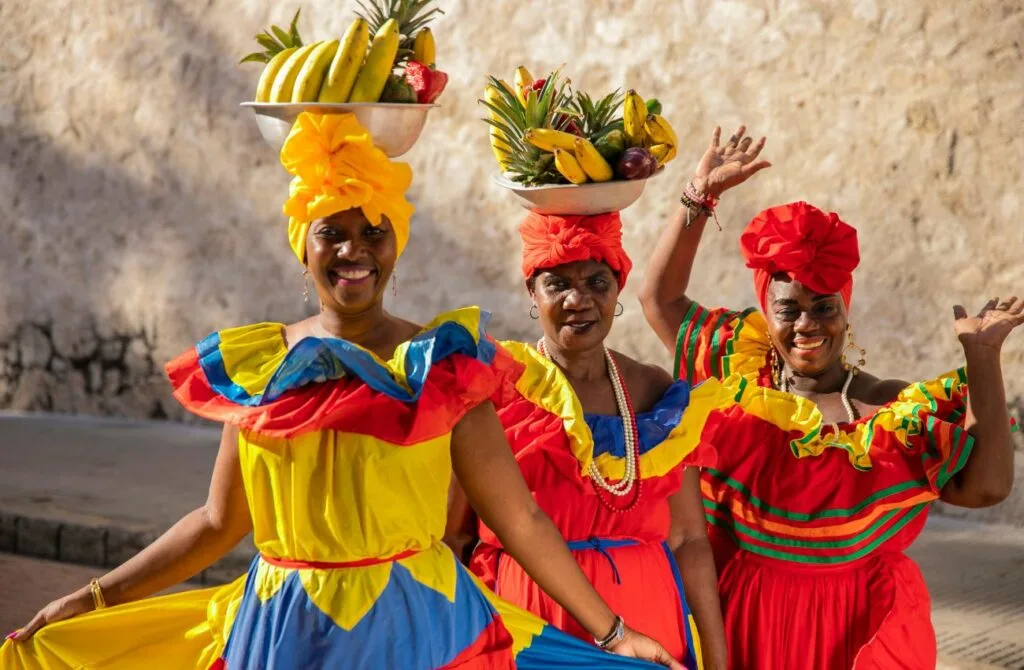 Do Canadians Need A Visa To Visit Colombia?
The answer is no! Canadian citizens are eligible for visa-free travel if they plan to stay in Colombia for 90 days or less. When traveling to Colombia, Canadians must present a passport that is valid for the duration of their stay. Dual citizens (Canadian and Colombian) may enter Colombia with either a Canadian or Colombian passport.
It is important to note that while Canadians do not need a visa to enter Colombia, they may be asked to provide proof of vaccination against COVID-19 upon entry. However, this requirement does not apply if you are fully vaccinated. Overall, traveling to Colombia as a Canadian citizen is relatively straightforward and hassle-free.
As long as you have your valid passport and any necessary documents, such as proof of vaccination, you should be able to enjoy your trip without any issues!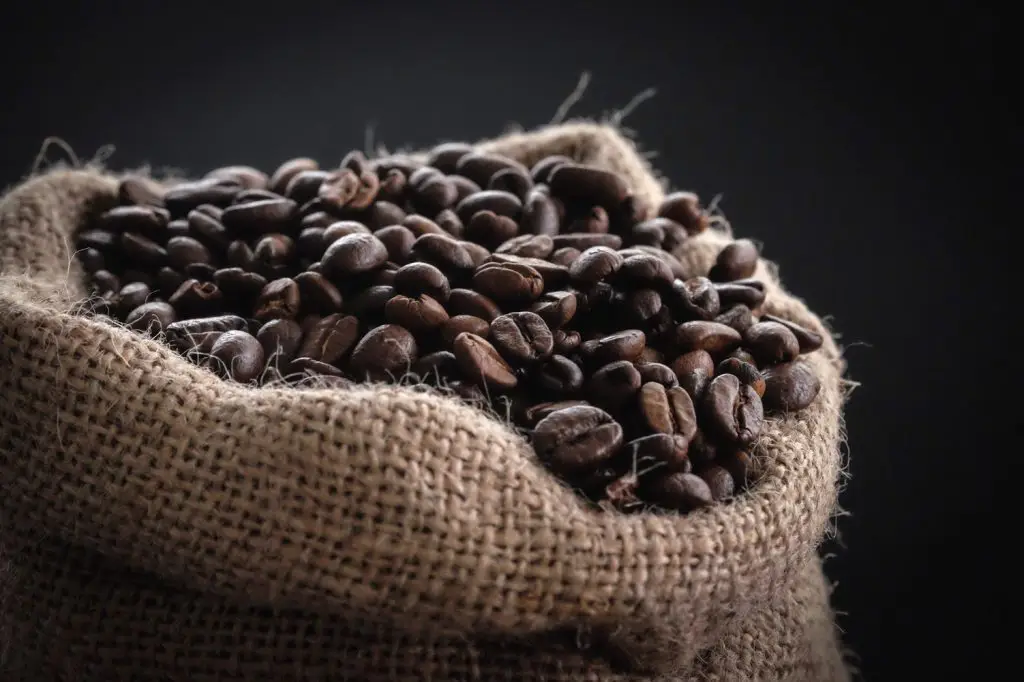 What Is The Colombian Check-Mig Form?
The Colombian Check-Mig for Canadians is an online application service available through the Colombian Ministry of Foreign Affairs. This form must be filled out and submitted in order for Canadians to enter the country.
The form requires personal information such as name, address, and passport number. It is important to make sure all information is accurate and up-to-date before submitting the form. The Colombian Check-Mig Form is available in English and Spanish.
Staying In Colombia For Over 180 Days
If you're planning to stay in Colombia for more than 180 days, it's important to understand the requirements and regulations. Here are some tips for staying in Colombia for an extended period of time. First, make sure your passport is valid for at least six months before entering Colombia. You may also need to enroll in Migración Automática if you plan on staying longer than 90 days.
This will allow you to extend your stay without having to leave the country. It's also important to take precautions when it comes to your health while staying in Colombia. Make sure you wear sunscreen, and protective clothing when out in the sun, and be aware of any potential health risks associated with certain activities or foods.
Additionally, make sure you have adequate medical insurance coverage while traveling abroad. When it comes to accommodation, there are a variety of options available depending on where you're visiting in Colombia. From luxury hotels and resorts to budget-friendly guesthouses and bed & breakfasts, there's something for everyone.
If you're looking for something a bit more unique, there are also innovative tourism options such as eco-lodges or treehouse stays that offer a truly memorable experience. If you need any inspiration, these Colombia movies will provide plenty of ideas.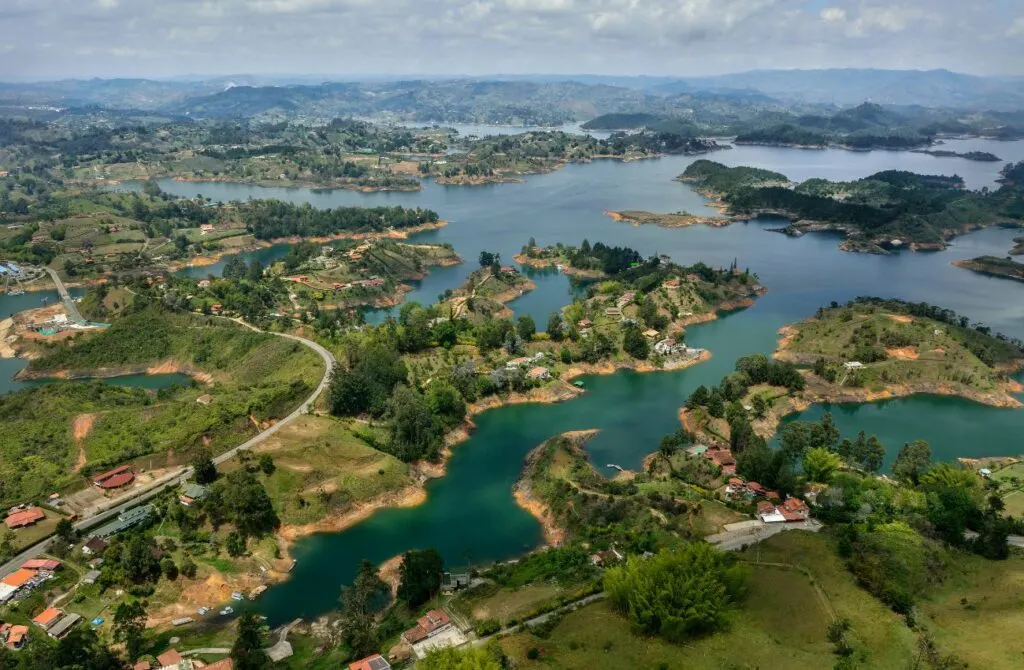 Long-Term Visa For Canadians
Are you a Canadian looking to stay in Colombia for more than 180 days? You'll need to apply for a long-term visa. The Ministerio de Relaciones Exteriores is the government office responsible for issuing visas in Colombia. Depending on your situation, you may be eligible for a residence visa or a migrant visa.
A residence visa is usually issued for five years and can be renewed from time to time. This type of visa is available to those who are married to a Colombian citizen, have children who are Colombian citizens or have lived in Colombia continuously for three years. A migrant visa (type M) is available to those who want to work or study in Colombia. This type of visa does not qualify for long-term residency, but it allows you to stay in the country for up to two years at a time.
It's important to note that if you entered Colombia without needing a visa, you would only be allowed to stay in the country for up to 90 days without applying for an extension. No matter which type of long-term visa you're applying for, make sure you have all the necessary documents ready before submitting your application. The requirements vary depending on the type of visa, so it's best to check with the Ministerio de Relaciones Exteriores first before submitting your application.
Colombia Student VISA For Canadians
Are you a Canadian looking to study in Colombia? If so, you'll need to apply for a Colombia Student Visa. This guide provides all the information you need to know about the process of obtaining a student visa for Colombia.
The Colombia Student Visa is intended for foreign students who want to enroll in an academic program at a school or university in Colombia. To be eligible for a student visa, you must be enrolled in a public or private educational establishment that is recognized by the Colombian government. Depending on your course of study, you may need either an M (Migrant) visa or V (Visitor) visa. The M student visa is designed for those studying a degree program, like a bachelor's degree. The V student visa is intended for non-degree programs like language courses and short-term studies.
When applying for your student visa, it's important to make sure that all of your documents are up-to-date and in order. You will need to provide proof of enrollment from your school or university as well as proof of financial means such as bank statements and evidence of health insurance coverage while studying in Colombia. Additionally, you will have to submit biometric data such as fingerprints and photographs with your application.
Once your application has been approved, you will receive an authorization number which will allow you to enter Colombia within 90 days of its issuance date. Upon arrival in the country, you must visit the nearest immigration office within 15 days and present your passport and authorization number to obtain the physical student visa sticker that will be placed inside your passport.
Studying abroad can be an exciting experience, but it's important to make sure that all paperwork is taken care of before leaving home! With this guide on how to get a Colombian Student Visa, Canadians can now start planning their studies abroad with confidence.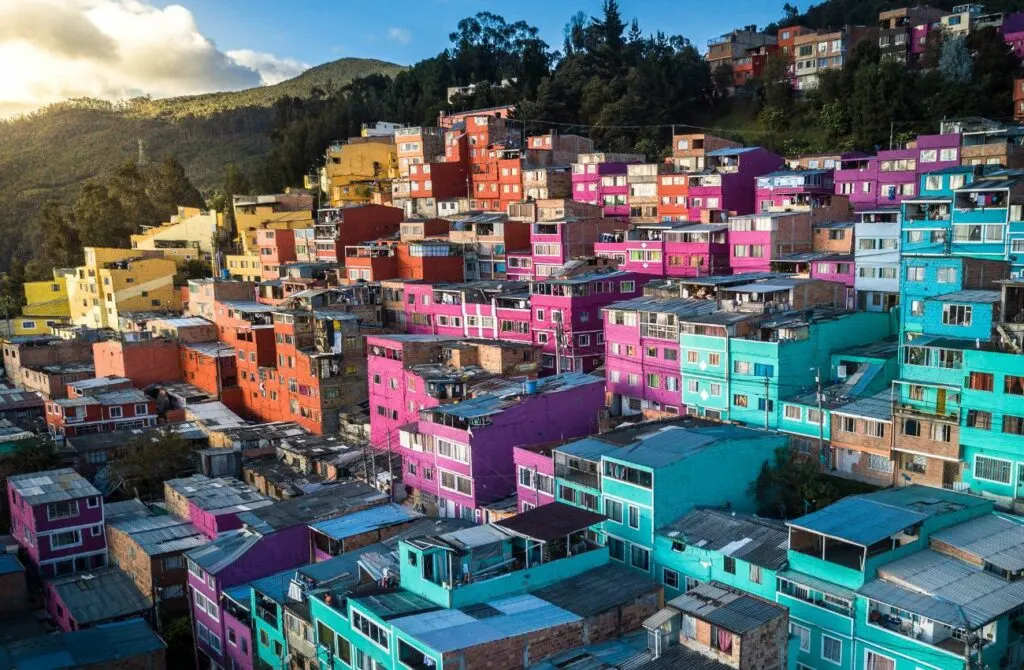 Conclusion
Getting a Colombian visa for Canadian citizens isn't difficult, but it does require some preparation beforehand in order to ensure everything goes smoothly upon arrival in the country. By familiarizing yourself with the necessary documents needed for entry into Colombia, as well as understanding what benefits come with having an extended stay, you can rest assured knowing that your trip will be enjoyable and hassle-free!
Natvisa can help you to make sure you have the right documents and information to ensure a smooth visa application process. Contact Natvisa today for more information on how to get the Colombian visa necessary for your travels!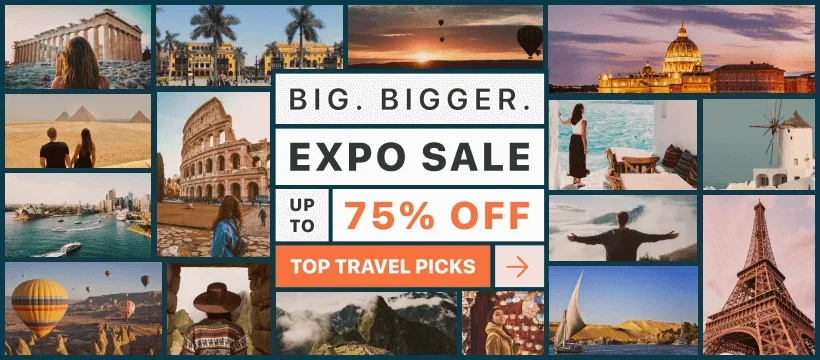 Staying Connected While Travelling
In today's increasingly connected world, staying online while traveling has become essential for a seamless experience. That's where eSIMs come into play, revolutionizing the way we access mobile networks during our global adventures. Say goodbye to hunting down local SIM cards at the airport; eSIMs provide instant activation the moment you land, sparing you the fortune usually spent on international roaming and allowing you to genuinely travel like a local (without getting hopelessly lost!).
With eSIMs, tasks like restaurant recommendations and reservations, up-to-the-minute public transport instructions, checking opening hours, and accessing further information become a breeze. And, of course, sharing your journey on social media is easier than ever. To stay connected wherever you roam, consider using either Airalo or Holafly. Airalo boasts the most extensive range of destinations worldwide, offering smaller data bundles tailored to your needs, while Holafly provides unlimited data packages and fantastic EU data deals.
So why wait? Embrace the future of travel connectivity with eSIMs and make your next journey effortlessly smooth.
Further Things To Consider Before Any Adventure
Now you're all set and prepared to explore our big wide world, why not sort out everything else out all in one go? If necessary for your travel plans make sure you have brought proper travel insurance, protected your privacy by getting a secure VPN, compared all the top hotel booking sites to find just what you're after, reserved an unbeatable rental car price and - of course - booked the best flight deals!
Or maybe just forget it all and go for a last-minute cruise or effortless tour instead?
Many budget travelers (including me) indulge in worldwide airport lounge access, so we can experience luxury while still slumming it in economy. Naturally, we would never leave home without a more general travel guide since we couldn't possibly cover everything here!
Just add an adventurous attitude and plenty of smiles - they go a long way - and that about covers it all! Now go out, find your own path and don't forget to share your best inspiration stories with me on Facebook, Twitter, and Instagram...I'd love to hear from you!