The USA has a lot to offer for both national and international filmmakers. The country has modern cityscapes, along with a strong sense of history and a myriad of regions to draw on. It is also well known for its awe-inspiring natural attractions and diverse culture. So it will come as no surprise that there are so many wonderful movies set in the USA.
The United States of America is a vast and diverse country. From the bustling cities of New York and Los Angeles to the breathtaking national parks of the Grand Canyon and Yellowstone, there is something for everyone there. American culture is a melting pot of various influences, with a unique blend of traditional and modern values.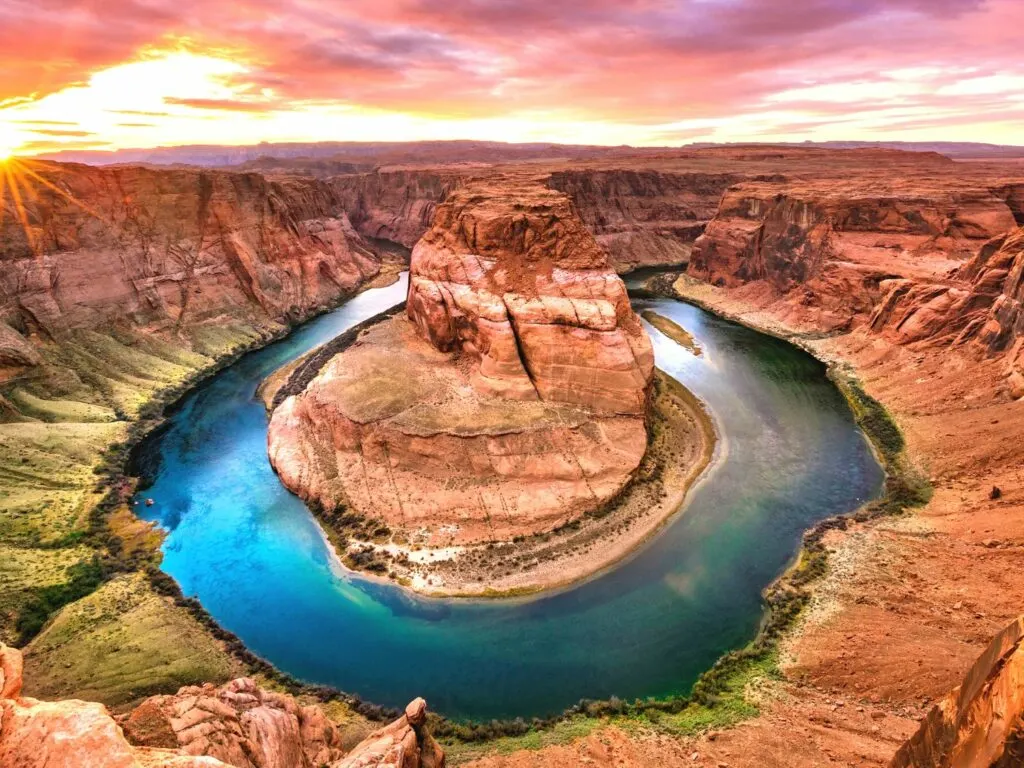 Some of the best film directors in the United States of America have managed to capture the essence of the country in their works. The likes of Martin Scorsese, Francis Ford Coppola, and Quentin Tarantino have all left their mark on the American film industry, creating some of the most memorable and iconic films of all time.
Filmmaking has a long and storied tradition in the United States, with Hollywood being the epicenter of the film industry. From the earliest days of cinema, American filmmakers have been at the forefront of innovation and creativity, pushing the boundaries of what was possible on screen.
The Hollywood studio system, which dominated the film industry in the 20th century, was known for producing some of the biggest and most extravagant films of all time. Classic Hollywood films are characterized by their glamorous stars, lavish sets, and epic storytelling.
However, the American film industry is not just about the big studios. The independent film scene in the USA is also thriving, with many small, independent filmmakers producing innovative and groundbreaking works. These films often offer a more personal and intimate perspective and are often made on a smaller budget than their Hollywood counterparts.
As you sit down to enjoy these films, you'll get a taste of the rich culture and history of the United States, all from the comfort of your own home. From the gritty streets of New York City to the sprawling landscapes of the American West, these films offer a window into the many facets of American life. So, sit back, relax, and get ready to discover the best films set in the United States of America.
These films often rely on the setting as much as the main characters, giving viewers an authentic and unique perspective of the location. This concept of cinematic travel can be applied to other destinations as well. For example, by watching movies that were shot in South Korea, the Philippines, Barcelona, Central America, or even the United Kingdom, you can gain insight into the culture, history, and landscapes of these places, and get ideas for your future travel plans.
Wondering where to watch? It depends on where you live in the world and which streaming services you have. We link to the streaming service we watch on in each case - be it Netflix, Amazon Prime, Apple TV+, or elsewhere.
You can get one month free of Amazon Prime (or a 6-month trial for students) of Amazon Prime and also get immediate access to FREE Two Day shipping, Amazon Video, and Music. While you won't be charged for your free trial, you'll be upgraded to a paid membership plan automatically at the end of the trial period - though if you have already binged all these, you could just cancel before the trial ends.
Apple TV+ also has a one-week trial, and Hulu has a one-month trial (which can be bundled with Disney!). Another option might be using a VPN to access Netflix titles locked to other regions. Netflix is now available in more than 190 countries worldwide and each country has a different library and availability. US Netflix is (understandably) one of the best.
While we wish everything could just be in one place - for now, it seems these are the best streaming platforms to watch on.
Citizen Kane is a classic American film directed by Orson Welles and starring Welles himself as the titular character. The film tells the story of Charles Foster Kane, a newspaper magnate whose life is explored through the use of flashbacks after his death.
The film is widely regarded as one of the greatest films ever made, and it won an Academy Award for Best Original Screenplay. Welles was only 25 years old when he directed and starred in Citizen Kane, and his innovative use of cinematography and storytelling techniques has made it a timeless classic.
Set in New York and Colorado, Citizen Kane features many important American landmarks, including Xanadu, Kane's lavish mansion that was inspired by Hearst Castle in California. The film also explores themes of power, corruption, and the American Dream, making it a relevant and thought-provoking watch even today.
Overall, Citizen Kane is a must-see for any film lover. Its innovative techniques, compelling story, and top-notch performances make it a true classic that has stood the test of time. The film's cinematography, music, and set design are all top-notch, making it a true masterpiece of American cinema.
Sunset Boulevard is a classic American film directed by Billy Wilder. The film tells the story of their tumultuous relationship, set against the backdrop of Hollywood's Golden Age.
The film stars Gloria Swanson as Norma Desmond, a once-famous actress who becomes consumed by her ego and delusions of grandeur. Joe Gillis, played by William Holden, is a struggling screenwriter who becomes entangled in Norma's web of deceit and manipulation. The two develop a tumultuous and ultimately destructive relationship as Norma becomes more and more obsessed with making a comeback in Hollywood.
Sunset Boulevard is a dark and cynical look at the glamour and excess of Hollywood, and it won three Academy Awards, including Best Screenplay. Wilder's direction and the performances of Swanson and Holden are all top-notch, and the film's cinematography, music, and set design all contribute to its enduring appeal.
The film is set in Los Angeles, California, and features several iconic landmarks of the city, including the famous Sunset Boulevard and the Hollywood Hills. The film is a commentary on the cutthroat nature of the Hollywood industry and the toll it can take on those who become caught up in it.
Sunset Boulevard is a must-see for fans of classic Hollywood cinema and is a testament to Wilder's exceptional directing abilities.
Vertigo is a classic film noir directed by one of the masters of cinema, Alfred Hitchcock. The film follows the story of John "Scottie" Ferguson, a retired police detective played by James Stewart, who becomes obsessed with a woman named Madeleine, played by Kim Novak, whom he is hired to follow. Scottie becomes increasingly obsessed with Madeleine and becomes determined to save her from imagined danger, ultimately leading to tragic consequences.
The film is set in the United States, specifically in San Francisco, and features iconic landmarks such as the Golden Gate Bridge and Mission Dolores. The film was shot on location in San Francisco and the surrounding areas, adding to its realistic and immersive atmosphere.
Vertigo was a critical and commercial success upon its release, and it has since been hailed as one of Hitchcock's greatest works. It won several awards, including Best Art Direction at the Academy Awards and Best Film at the BAFTA Awards. The film has also been selected for preservation in the United States National Film Registry by the Library of Congress for being "culturally, historically, or aesthetically significant."
In addition to James Stewart and Kim Novak, Vertigo also features a strong supporting cast, including Barbara Bel Geddes and Tom Helmore. Stewart and Novak give captivating performances as the troubled Scottie and the enigmatic Madeleine, respectively, and their chemistry is electric on screen.
Overall, Vertigo is a must-see for fans of classic cinema and Hitchcock enthusiasts. Its compelling plot, stunning visuals, and standout performances make it a timeless masterpiece that continues to captivate audiences to this day.
To Kill a Mockingbird is a classic film that was based on the Pulitzer Prize-winning novel by Harper Lee. The film tells the story of Scout Finch, a young girl living in the small town of Maycomb, Alabama during the Great Depression. Scout's father, Atticus Finch, is a lawyer who is assigned to defend Tom Robinson, a black man who has been falsely accused of raping a white woman.
The film explores themes of racial inequality and injustice, as Atticus fights to prove Tom's innocence in a court system that is stacked against him. The film also deals with themes of prejudice and intolerance, as Scout and her brother Jem learn about the complexities of the world around them and the importance of standing up for what is right.
To Kill a Mockingbird was directed by Robert Mulligan and starred Gregory Peck as Atticus Finch, Mary Badham as Scout Finch, and Brock Peters as Tom Robinson. The film was a critical and commercial success, winning three Academy Awards, including Best Actor for Peck's portrayal of Atticus Finch.
The film is set in Maycomb, Alabama, and features several local landmarks, including the courthouse where Atticus defends Tom Robinson. The film's setting in the Deep South during the 1930s adds to the tension and drama of the story, as the characters navigate the challenges of living in a racially divided society.
To Kill a Mockingbird is a powerful and thought-provoking film that explores themes of racial injustice, prejudice, and intolerance. With strong performances from the cast and a poignant message, it is a film that continues to resonate with audiences today.
The Good, the Bad and the Ugly is a classic western film directed by Sergio Leone and starring Clint Eastwood, Lee Van Cleef, and Eli Wallach. Set in the United States during the Civil War, the film follows the story of three gunslingers who are competing to find a hidden stash of gold.
The Good is played by Eastwood, a stoic and skilled gunslinger who is trying to outsmart his rivals. Van Cleef plays The Bad, a ruthless killer who will stop at nothing to get the gold. And Wallach plays The Ugly, a cunning and manipulative thief who is always looking for an angle.
As the three men search for gold, they are forced to confront their moral codes and make tough decisions about loyalty and betrayal. The film features iconic performances from all three actors and is known for its tense and explosive showdowns.
The film was shot on location in Spain, but it is set in the American Southwest, and several important local landmarks are featured in the film, including the Union Pacific Railroad and Monument Valley.
The Good, the Bad and the Ugly is a thrilling and memorable western that showcases the talent of its director and stars. If you're a fan of the genre or just looking for a classic film to enjoy, this is worth checking out.
The Godfather is a classic crime drama film that was directed by Francis Ford Coppola. It stars Marlon Brando as the patriarch of the Corleone crime family, Vito Corleone, and Al Pacino as his son, Michael Corleone.
The film tells the story of the rise of the Corleone family in the world of organized crime, set against the backdrop of New York City in the 1940s and 1950s. The plot follows the younger Corleone as he becomes increasingly involved in the family business, eventually taking over as the head of the organization after his father is murdered.
The Godfather was a critical and commercial success, winning three Academy Awards, including Best Actor for Brando and Best Picture. It is widely regarded as one of the greatest films ever made and has a strong cult following.
Coppola's direction, combined with the performances of the cast, including Brando and Pacino, make The Godfather a timeless classic. The film is also notable for its depiction of the city of New York, with several iconic landmarks shown throughout, such as the Brooklyn Bridge and Times Square.
The Godfather is a must-see film for fans of crime dramas and anyone looking to experience a piece of cinematic history. It is a powerful and engaging story that will leave a lasting impression on any viewer.
The Color Purple is a powerful and poignant film directed by Steven Spielberg and starring Whoopi Goldberg, Danny Glover, and Oprah Winfrey. The film received much critical acclaim upon its release, earning 11 Academy Award nominations and winning the award for Best Original Score.
Set in the rural South during the early 20th century, the film follows the life of a young black woman named Celie (Goldberg) as she navigates a world filled with racism, sexism, and abuse. Despite facing countless challenges and hardships, Celie finds the strength to persevere and ultimately triumph over her circumstances.
One of the standout performances in the film is Goldberg as Celie, who delivers a raw and emotional portrayal of a woman struggling to find her voice and assert her independence in a society that seeks to suppress and control her. Danny Glover also gives a strong performance as Mister, Celie's abusive husband, while Oprah Winfrey shines as Sofia, a headstrong and independent character who becomes a close friend and confidant to Celie.
The Color Purple is set in a small town in Georgia and shows the typical landscape of the region. The film's depiction of the harsh realities of life in the rural South during this period is both poignant and eye-opening, making it a must-see for anyone interested in American history or social justice issues.
The Fugitive is an action-thriller film directed by Andrew Davis and starring Harrison Ford, Tommy Lee Jones, and Sela Ward. The film is based on the 1960s television series of the same name and follows the story of Dr. Richard Kimble (Ford), a Chicago-based surgeon who is falsely accused of murdering his wife and goes on the run to clear his name and uncover the real culprit.
As Kimble evades capture and hunts for the one-armed man he believes is the true killer, he is pursued by Deputy U.S. Marshal Samuel Gerard (Jones), a relentless and determined lawman tasked with bringing Kimble to justice.
The film is set in Chicago, Illinois, and features several iconic landmarks of the city, including the Lakefront Trail, the Chicago River, and the Wabash Avenue Bridge. The Fugitive was a critical and commercial success and was nominated for seven Academy Awards, including Best Picture and Best Actor for Harrison Ford. Tommy Lee Jones won the Academy Award for Best Supporting Actor for his portrayal of Gerard.
The Fugitive is a thrilling and suspenseful film that keeps viewers on the edge of their seats with its fast-paced action and compelling performances from its cast. If you're a fan of action thrillers or simply enjoy a good man-on-the-run story, The Fugitive is a must-see.
Fargo is one of the best films by the Cohen brothers. Joel and Ethan Coen are American filmmakers known for their distinctive style and eclectic mix of genres in their films. They have gained a reputation for creating original, offbeat stories and for their use of dark humor and absurdist elements.
The film stars Frances McDormand as Marge Gunderson, a pregnant police chief from Brainerd, Minnesota, who investigates a series of homicides committed by two desperate men (William H. Macy and Steve Buscemi) who are trying to cover their tracks after a failed kidnapping scheme goes wrong.
Fargo is known for its dark humor and its depiction of small-town life in the Midwest. The film is set in the city of Fargo, North Dakota, and features several notable local landmarks, including the Fargo Civic Center and the Fargo Hotel.
The film received widespread critical acclaim upon its release and won several awards, including two Academy Awards for Best Original Screenplay and Best Actress (for McDormand). It has since become a classic of American cinema and has been listed on the American Film Institute's list of the 100 Greatest American Films.
Fargo is a must-see film for fans of crime dramas and dark comedies. Its memorable characters, clever writing, and stunning cinematography make it a true masterpiece of modern cinema.
Fight Club is a film directed by David Fincher and starring Brad Pitt and Edward Norton. The film is set in an unnamed city in the United States and features several important local landmarks, including the Space Needle in Seattle and the Bradbury Building in Los Angeles.
The plot of Fight Club centers on an insomniac office worker (played by Norton) who becomes disillusioned with his mundane life and forms an underground fight club with a mysterious soap salesman (played by Pitt). As the club grows in popularity, it attracts a group of devoted followers and evolves into a violent, extremist organization.
Fight Club was a critical and commercial success upon its release and has since become a cult classic. The film was nominated for several awards, including an Academy Award for Best Sound Editing, and won several others, including a BAFTA Award for Best Editing.
Fincher is known for his stylish, visually striking films and Fight Club is no exception. The film features impressive cinematography and strong attention to detail, as well as powerful performances from Pitt and Norton. The film's themes of masculinity, consumerism, and rebellion continue to resonate with audiences today, making it a must-see for fans of the director or the stars.
Mulholland Drive is a psychological thriller film directed by David Lynch. The film follows the story of Betty Elms, a young actress played by Naomi Watts, who arrives in Los Angeles to start her career. As she tries to make it in Hollywood, she meets a woman named Rita, played by Laura Harring, who has lost her memory after a car accident. Together, they try to uncover the mystery of Rita's identity and the circumstances of the accident, leading them down a twisted and surreal path.
The film is set in the city of Los Angeles and features several iconic landmarks, such as the Hollywood Sign and the Griffith Observatory. It also stars well-known actors such as Justin Theroux, Ann Miller, and Robert Forster.
Mulholland Drive was a critical and commercial success, receiving numerous awards and accolades. It won the Best Director award at the Cannes Film Festival and was nominated for four Academy Awards, including Best Actress for Watts. It has also been included in numerous lists of the greatest films of all time.
Mulholland Drive is a complex and mesmerizing film that explores the dark underbelly of Hollywood and the power of identity and illusion. Its unique and visually stunning style, combined with top-notch performances from its talented cast, make it a must-see for fans of psychological thrillers and David Lynch's work.
Brokeback Mountain is a romantic drama film directed by Ang Lee and starring Heath Ledger and Jake Gyllenhaal as two cowboys who develop a secret romantic relationship while working together on a ranch in Wyoming in the 1960s. The film, based on the 1997 short story of the same name by Annie Proulx, explores the struggles and consequences of their forbidden love in a time and place where homosexuality was not accepted.
The film received widespread critical acclaim and won numerous awards, including three Academy Awards for Best Director, Best Adapted Screenplay, and Best Original Score. Ledger and Gyllenhaal's performances were also praised, with Ledger receiving an Academy Award nomination for Best Actor.
Brokeback Mountain was filmed in various locations in Canada and the United States, including the Alberta Rockies in Canada and the Flathead National Forest in Montana. The film's stunning cinematography captures the beauty of the Wyoming landscape and its iconic landmarks, such as the Wind River Range and the Grand Tetons.
In addition to its awards and accolades, Brokeback Mountain has become a cultural touchstone and has been hailed as a groundbreaking work for its portrayal of LGBTQ+ relationships. Its powerful story and memorable performances make it a must-see for fans of romantic dramas and anyone interested in exploring themes of love, loss, and identity.
Staying Connected While Travelling
In today's increasingly connected world, staying online while traveling has become essential for a seamless experience. That's where eSIMs come into play, revolutionizing the way we access mobile networks during our global adventures. Say goodbye to hunting down local SIM cards at the airport; eSIMs provide instant activation the moment you land, sparing you the fortune usually spent on international roaming and allowing you to genuinely travel like a local (without getting hopelessly lost!).
With eSIMs, tasks like restaurant recommendations and reservations, up-to-the-minute public transport instructions, checking opening hours, and accessing further information become a breeze. And, of course, sharing your journey on social media is easier than ever. To stay connected wherever you roam, consider using either Airalo or Holafly. Airalo boasts the most extensive range of destinations worldwide, offering smaller data bundles tailored to your needs, while Holafly provides unlimited data packages and fantastic EU data deals.
So why wait? Embrace the future of travel connectivity with eSIMs and make your next journey effortlessly smooth.
Further Things To Consider Before Any Adventure
Now you're all set and prepared to explore our big wide world, why not sort out everything else out all in one go? If necessary for your travel plans make sure you have brought proper travel insurance, protected your privacy by getting a secure VPN, compared all the top hotel booking sites to find just what you're after, reserved an unbeatable rental car price and - of course - booked the best flight deals!
Or maybe just forget it all and go for a last-minute cruise or effortless tour instead?
Many budget travelers (including me) indulge in worldwide airport lounge access, so we can experience luxury while still slumming it in economy. Naturally, we would never leave home without a more general travel guide since we couldn't possibly cover everything here!
Just add an adventurous attitude and plenty of smiles - they go a long way - and that about covers it all! Now go out, find your own path and don't forget to share your best inspiration stories with me on Facebook, Twitter, and Instagram...I'd love to hear from you!