Austria, a country steeped in rich musical history, has a vibrant and diverse festival scene catering to enthusiasts of various genres. From classical events to modern pop and electronica, these gatherings showcase the finest talents and attract thousands of music lovers from around the world each year. In this article, we will explore some of the top music festivals Austria has to offer.
The Salzburg Festival, or Salzburger Festspiele, is a prestigious event held annually during the summer months in the beautiful city of Salzburg. Boasting an incredible lineup of classical music's greatest artists, this highly anticipated festival spans several weeks, offering attendees the opportunity to revel in sublime performances by distinguished stars such as Anna Netrebko, Ricardo Muti, and Edita Gruberova, among others. Its rich history and grandiose Baroque venues make the Salzburg Festival a must-visit for classical music aficionados worldwide.
Another unique and captivating event on Austria's festival calendar is the Danube Island Festival, or Donauinselfest, held in the vibrant capital city of Vienna. This free outdoor festival, spread over multiple stages, attracts millions of visitors each year who come to enjoy a diverse range of musical acts encompassing pop, rock, and electronic genres.
The Danube Island Festival is not only an extraordinary showcase of Austria's contemporary music scene but also a testament to the country's enduring passion for celebrating its cultural heritage. Make sure to add this lively event to your bucket list if you're seeking a thrilling musical experience in a picturesque setting!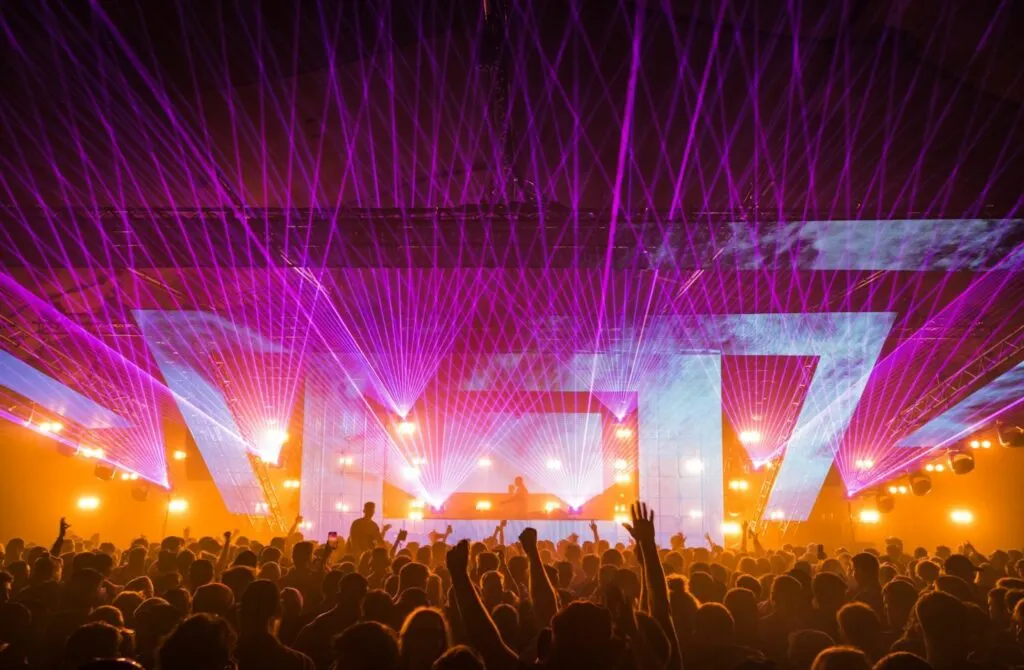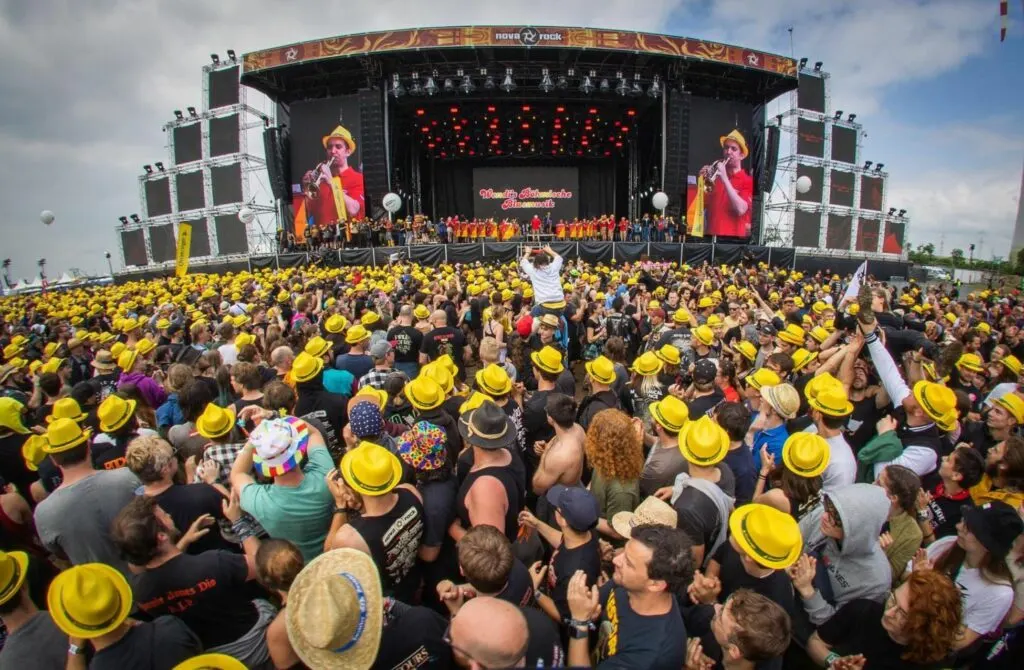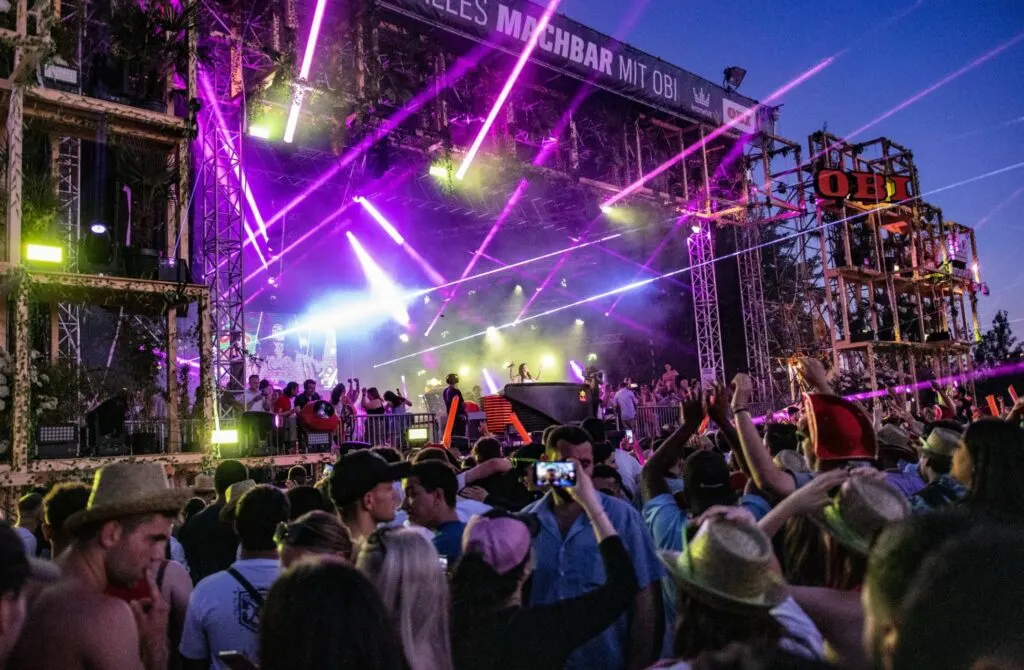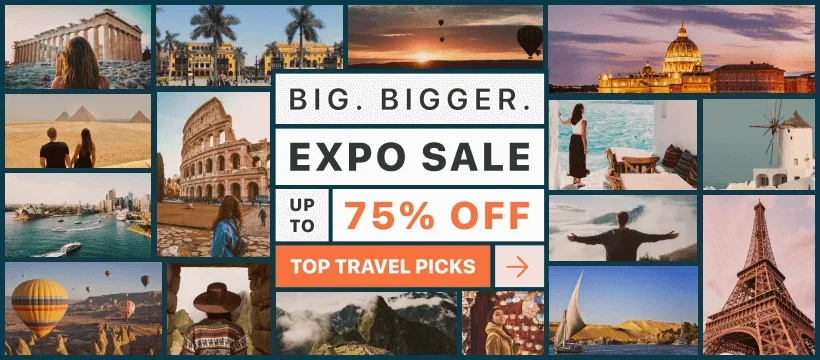 Dance Music Festivals In Austria
Snowbombing is a vibrant music festival that takes place in the charming Alpine town of Mayrhofen, Austria, usually during April. This week-long event features both dance music and skiing, making it the perfect experience for fans of both activities. With attendance typically in the thousands, you're sure to be surrounded by fellow music lovers.
The festival showcases a variety of renowned DJs and live acts from across the globe, which have included acts like Fatboy Slim, The Prodigy, and Groove Armada in the past. The 2023 line-up is expected to be just as impressive, so keep an eye on announcements.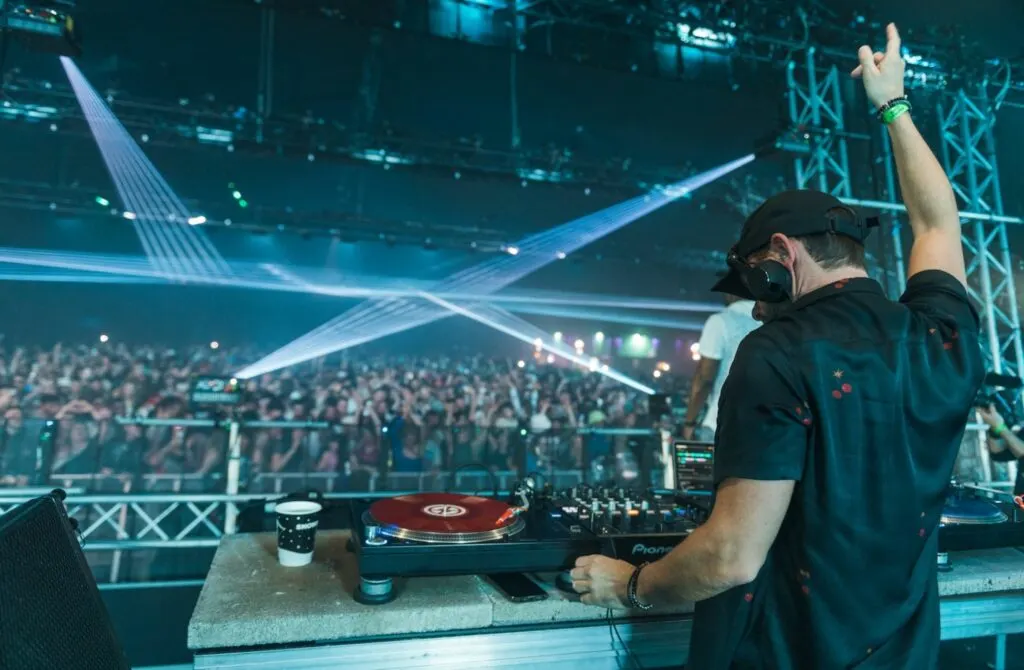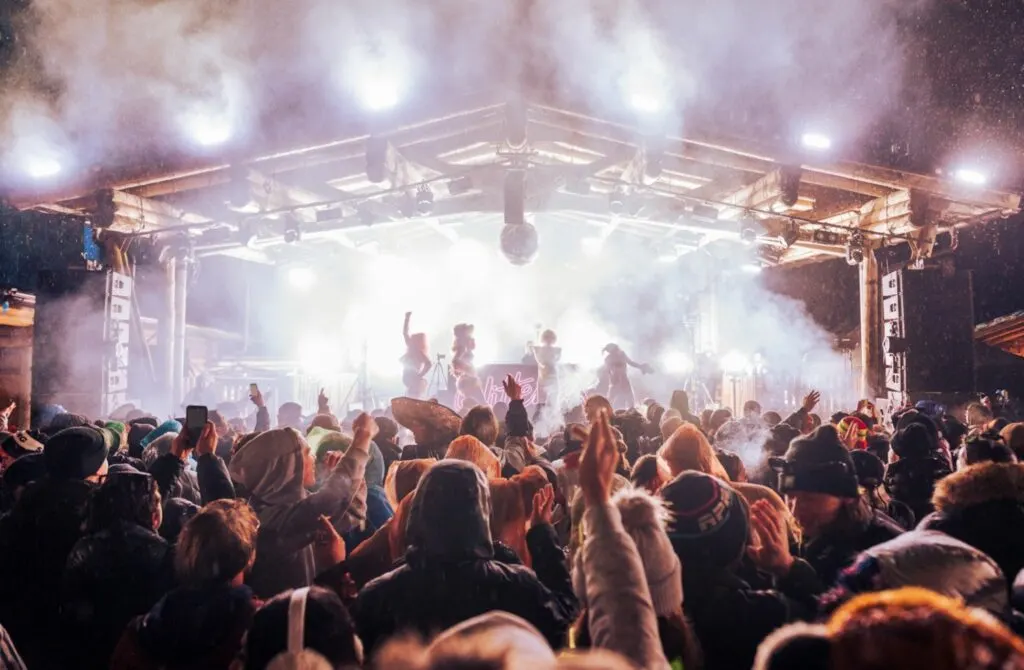 What makes Snowbombing unique is its location. With stages set up in the heart of the mountains, the picturesque snowy surroundings serve as the perfect backdrop for the festival. Attendees can ski and snowboard during the day, then dance the night away to their favorite beats.
If you plan on attending Snowbombing, make sure to book your accommodations early. There are numerous options available, from cozy chalets to luxurious hotels. Also, consider signing up for some of the festival's many side events, such as the avalanche of off-piste parties, or take part in a snowball fight.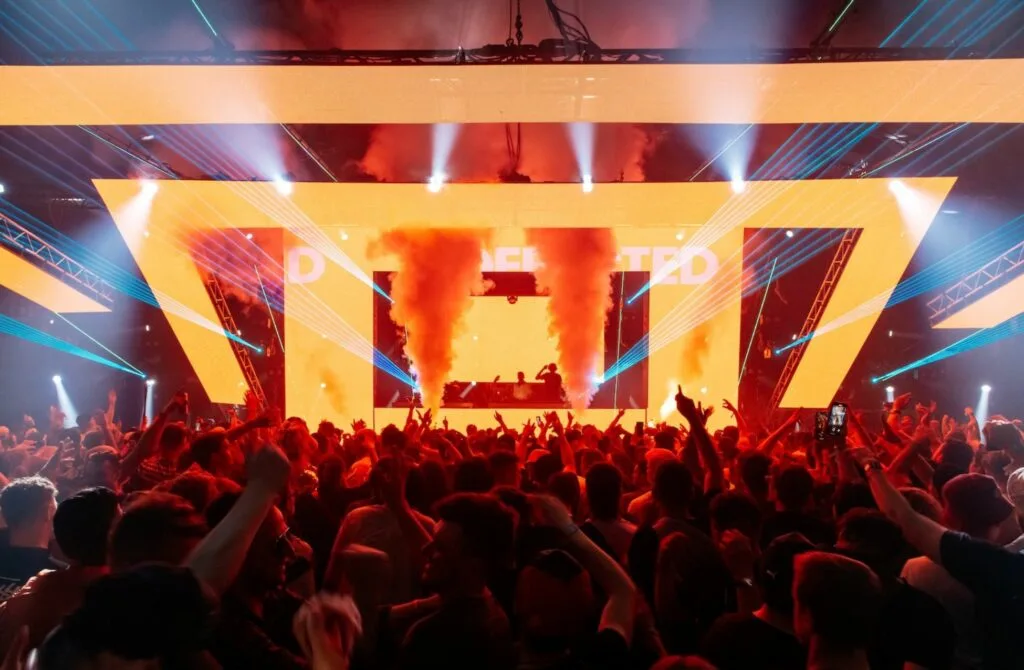 Impuls Tanz Festival is a prestigious event that takes place in Vienna, Austria, every summer, typically held in July and August. This cutting-edge dance and performance festival attracts an international crowd of music enthusiasts and dance artists, turning the city into the ultimate stage for contemporary dance.
During the festival's duration, you can expect performances from some of the world's most critically acclaimed dance companies and artists. Past participants have included Alonzo King LINES Ballet, RubberLegz, and Pina Bausch to name a few, with the festival priding itself on presenting diverse, innovative, and progressive works.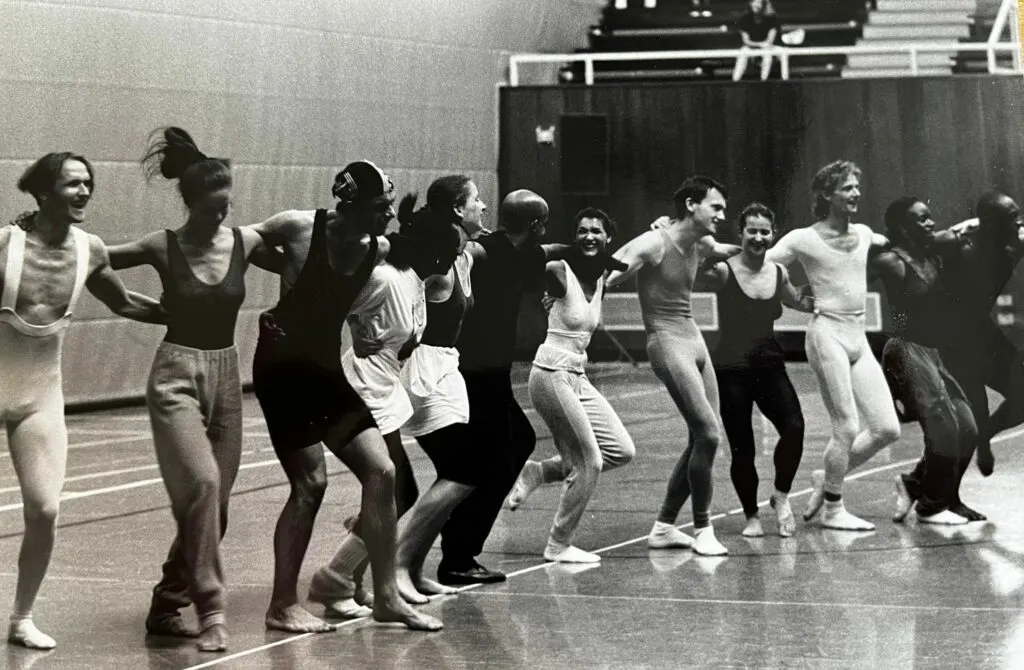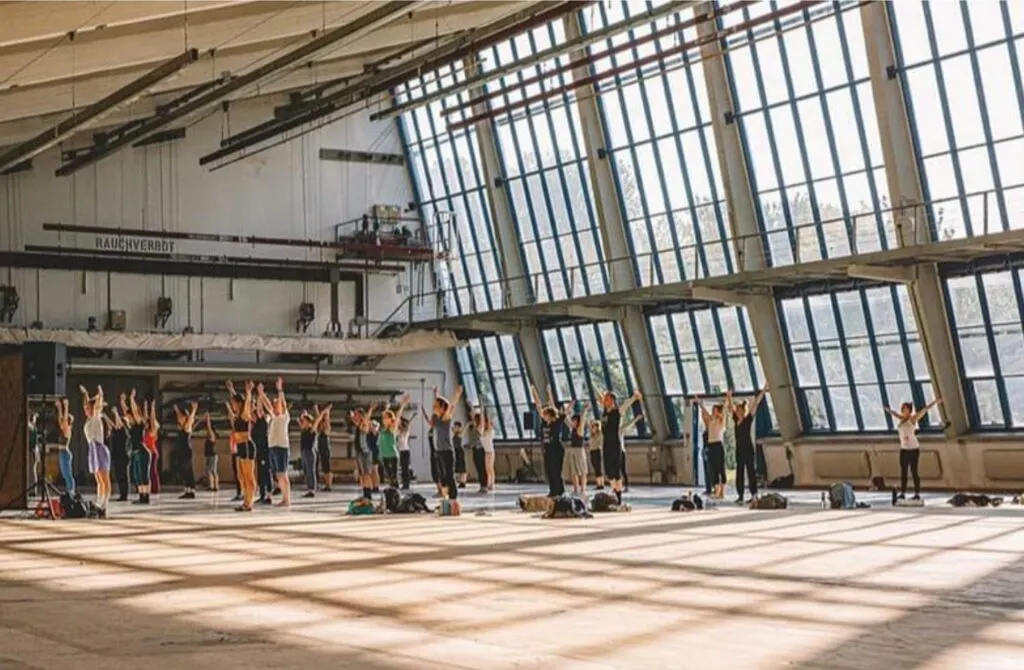 Impuls Tanz Festival is more than just a series of performances; it's also a platform for learning and growth. Each year, the festival offers dance workshops and educational programs catering to participants of all skill levels. Whether you're a beginner or an experienced dancer, there's something for everyone.
Another trait that separates Impuls Tanz Festival from other events is its commitment to fostering the development of new talent. By offering residencies and support to emerging choreographers and performers, the festival ensures the continuation of progress and innovation within the dance community.
In conclusion, if you're interested in attending a dance music festival in Austria, Snowbombing and Impuls Tanz Festival offer unique experiences you shouldn't miss. Each festival has its distinct charm, remarkable location, and dedication to showcasing top-notch talent, making them perfect choices for your next musical adventure.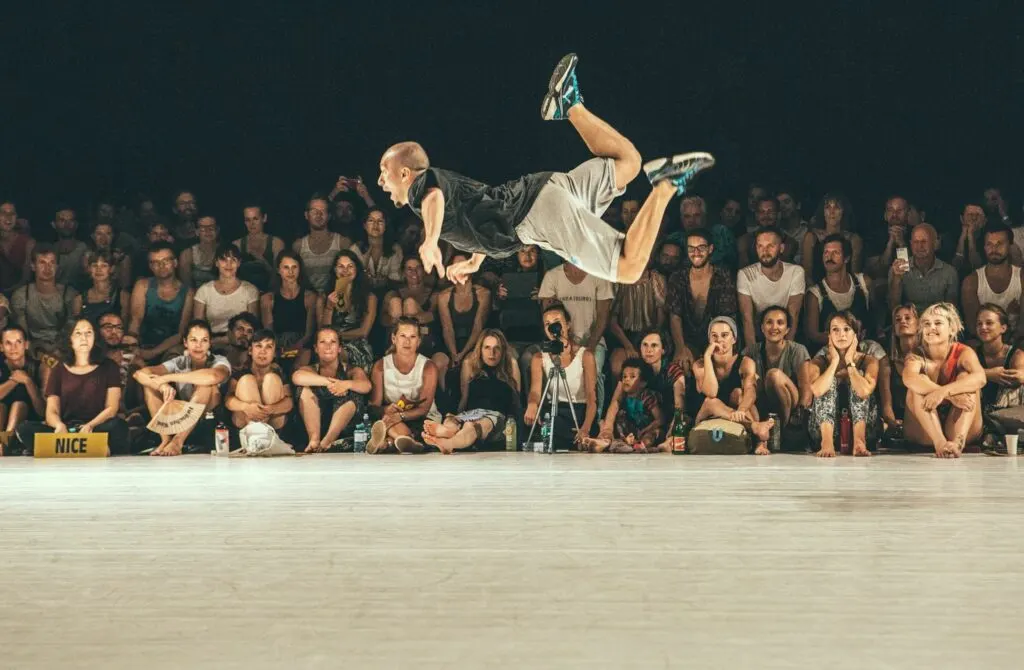 EDM Festivals In Austria
Austria is home to some fantastic music festivals, and when it comes to electronic dance music (EDM), one of the most popular is Nova Rock.
Nova Rock is a renowned annual music festival held in Nickelsdorf, Austria. Each year, the festival takes place over four days, usually in June. The festival attracts a massive crowd, with attendance typically in the range of tens of thousands of music enthusiasts.
It is not only the impressive lineup of international and local artists, but also the unique atmosphere of the festival that draws crowds from all over the world. Past years have seen performances from renowned acts such as:
The Prodigy
Deadmau5
Knife Party
Pendulum, and more!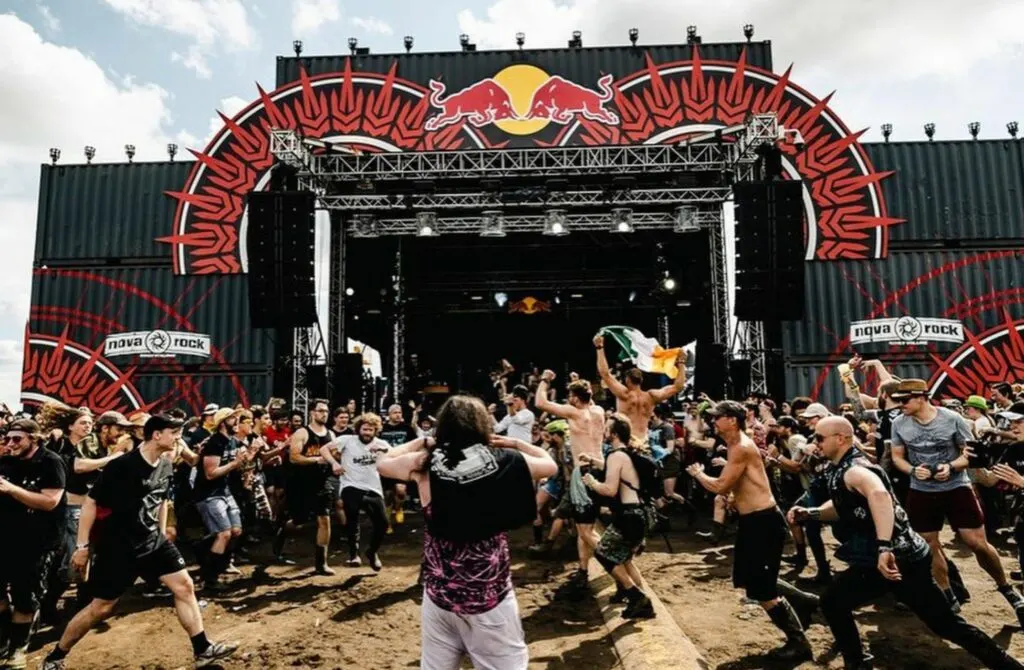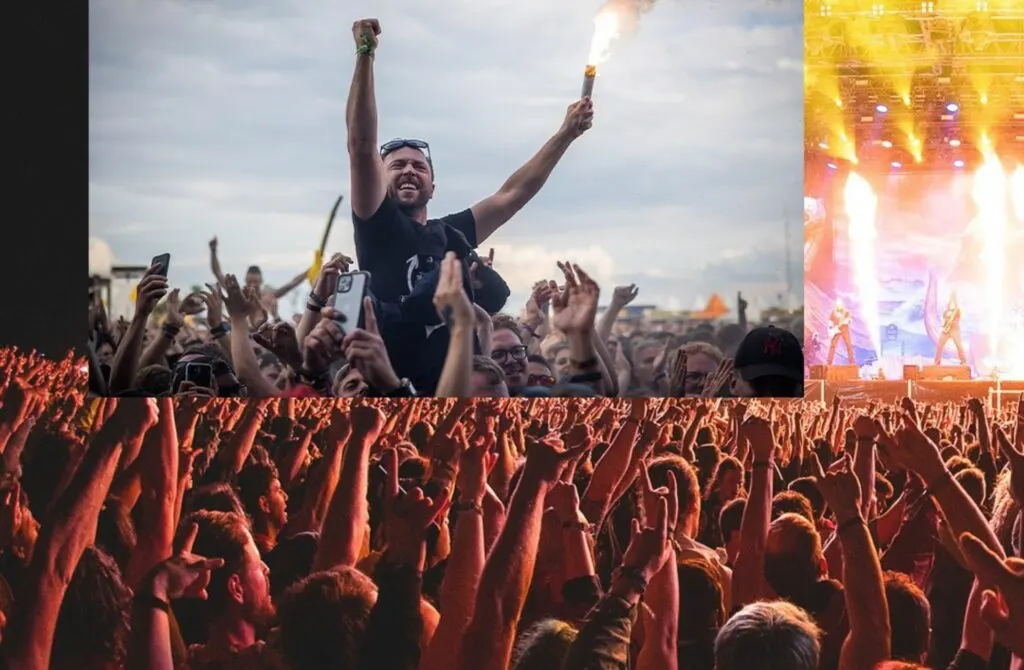 What truly sets Nova Rock apart from other EDM festivals is its eclectic mix of genres, ensuring that there is something for everyone. While electronic acts are the main focus, the festival also features rock, punk, and metal bands, creating a rich musical experience for attendees.
Nova Rock is held on the Pannonia Fields, a vast, open area that perfectly accommodates the massive stages, food stalls, and tents for fans. The picturesque setting lends itself to an unforgettable festival experience.
If you're an EDM fan and considering attending a music festival in Austria, Nova Rock should definitely be at the top of your list. With its diverse lineup of both well-known and up-and-coming artists, unique location, and energetic atmosphere, there's no better place to lose yourself in the music.
So, mark those calendars and pack your dancing shoes because this is an event you won't want to miss!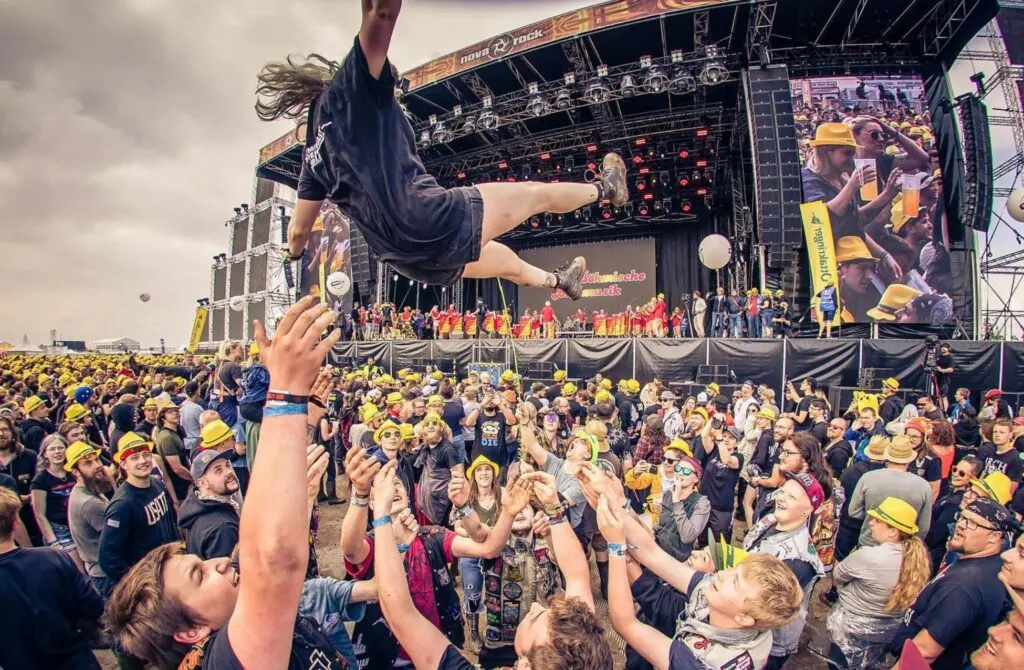 Rock Festivals In Austria
Austria is home to several exciting rock music festivals, showcasing local and international talents amid breathtaking landscapes. In this section, we will focus on two unmissable rock festivals: Danube Island Festival and Vienna Festival Weeks.
Held annually in June, the Danube Island Festival is a massive free outdoor event that takes place on the Donauinsel, an island in the heart of Vienna. The festival lasts for three days, typically attracting over 3 million visitors.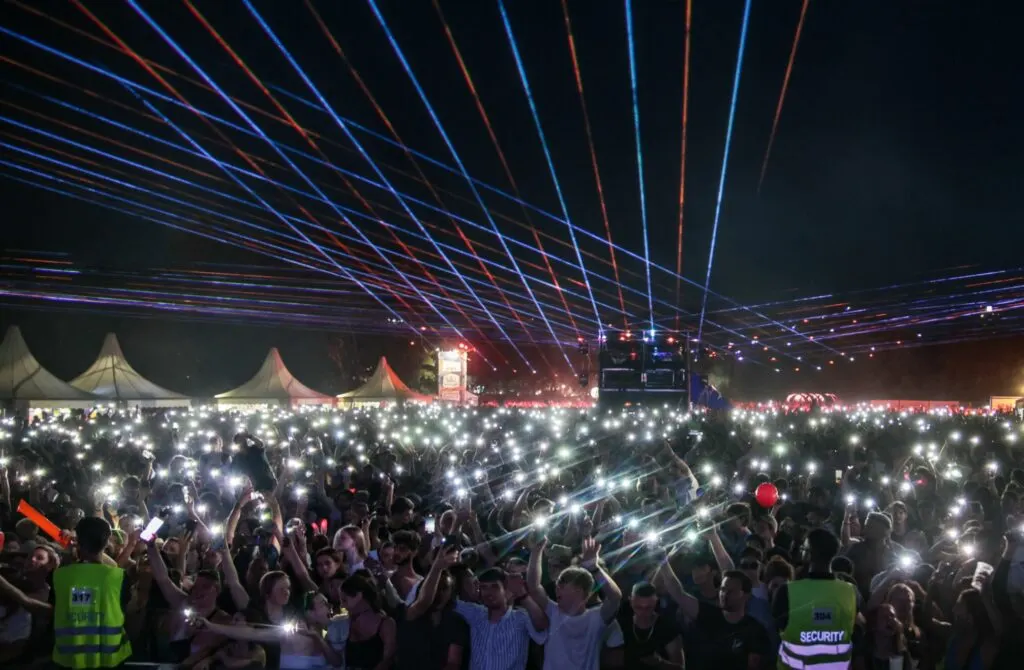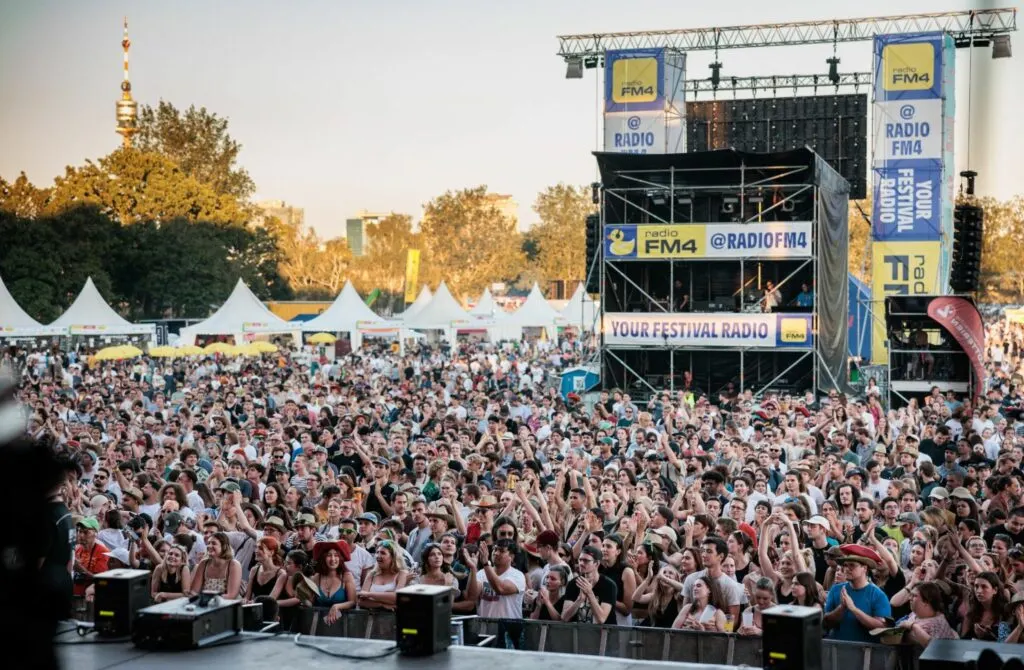 The Danube Island Festival is Europe's largest open-air music event, featuring a diverse range of music genres, including rock, pop, electronic, and folk music. In previous years, the festival has hosted acts like Mando Diao, Billy Idol, and Parov Stelar. With over 17 stages and more than 600 hours of live music, the festival offers something for everyone.
What makes this festival unique is its accessibility and commitment to the environment. As a free event, it encourages people of all backgrounds to enjoy the festivities. Additionally, organizers emphasize sustainability and eco-friendliness by providing recycling stations and encouraging the use of public transport to minimize the festival's environmental impact.
If you're a rock music enthusiast planning to visit Austria, the Danube Island Festival is a must-attend event, offering memorable performances and a vibrant atmosphere.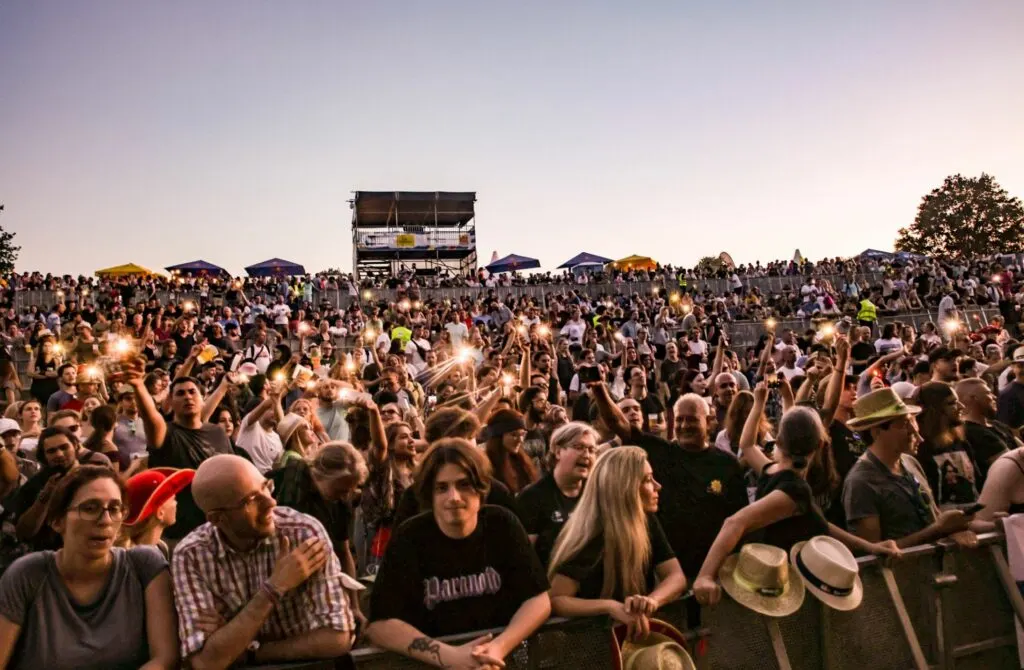 The Vienna Festival Weeks is another prominent music event held annually in Austria, kicking off the summer season. Taking place in May and June over several weeks, this festival is celebrated across various venues in Vienna, primarily focusing on the performing arts.
While the Vienna Festival Weeks encompass theater, dance, and opera, the event also features an impressive lineup of rock concerts. The program offers a diverse range of artists, from international headliners to upcoming talents. In previous editions, musicians like Iggy Pop, Nick Cave, and The Bad Seeds have graced the festival's stages.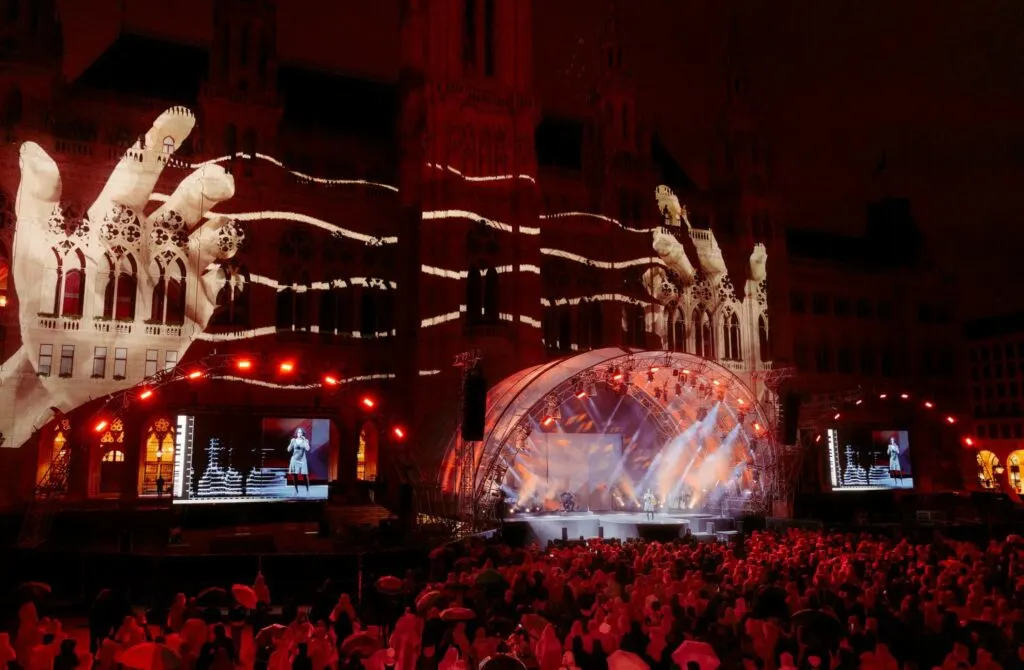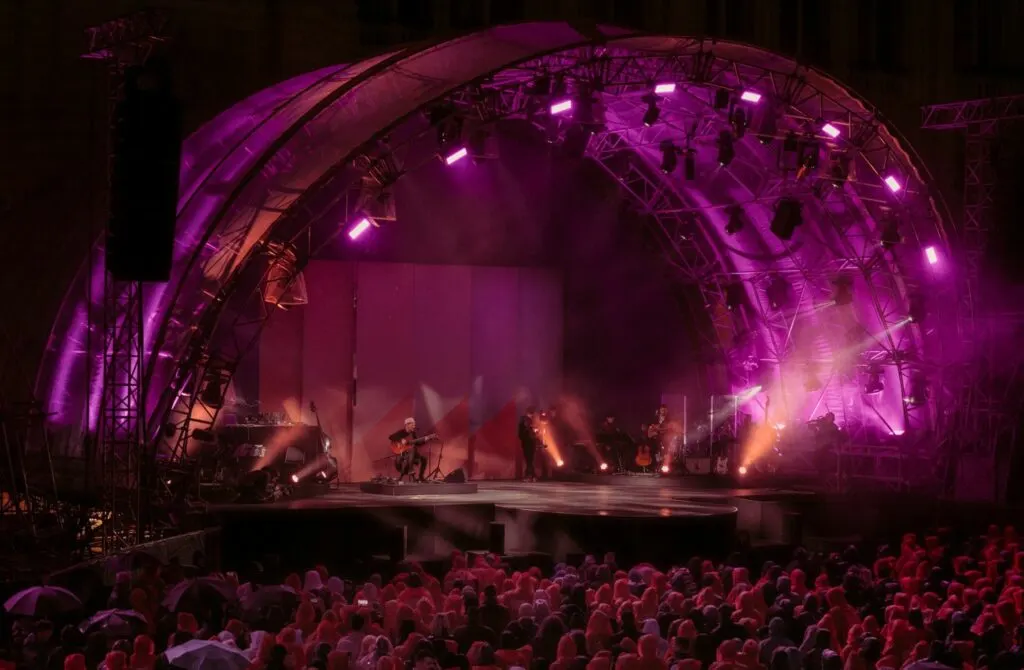 A unique aspect of the Vienna Festival Weeks is the celebration of both classical and contemporary art forms. The festival not only showcases prominent rock acts but also encourages innovative and experimental work, making it a cultural melting pot for art enthusiasts.
If you're looking to immerse yourself in Vienna's rich cultural scene while enjoying your favorite rock music, don't miss the chance to attend the Vienna Festival Weeks during your visit to Austria.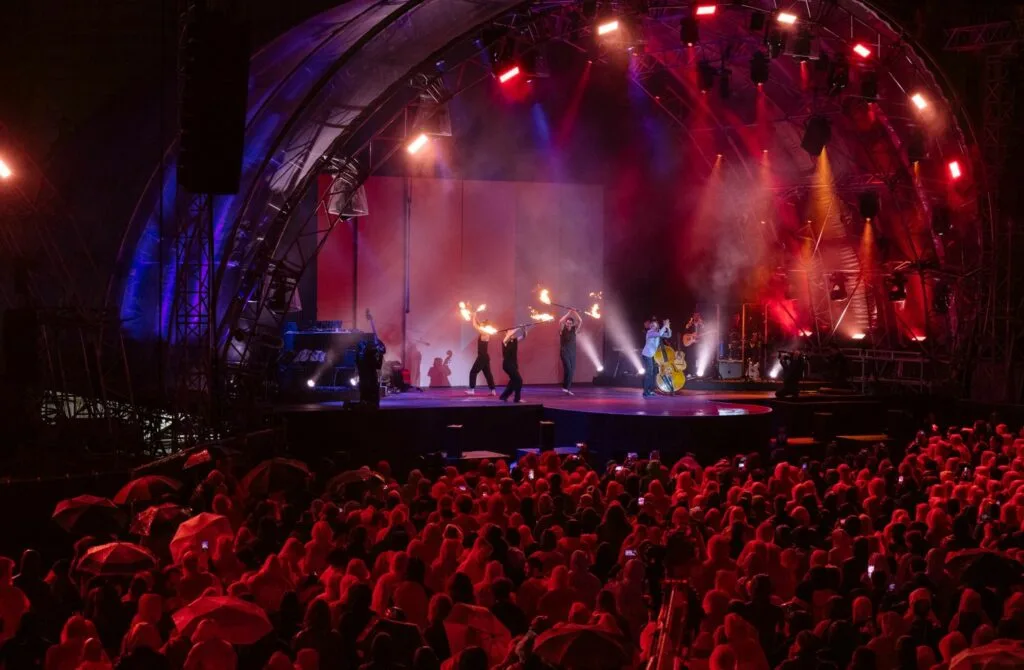 Jazz Festivals In Austria
The Bregenz Festival is one of Austria's most renowned music festivals, taking place in the picturesque town of Bregenz. The event typically occurs annually in July and August, lasting approximately one month. The festival boasts a diverse array of musical genres, including jazz, classical, and opera, attracting thousands of music lovers from all around the world each year.
One of the most unique aspects of the Bregenz Festival is its floating stage, located on Lake Constance. This surreal setting has become the centerpiece of the festival, providing unforgettable performances with a stunning backdrop. Guests can expect to enjoy world-class jazz acts, as well as other musical performances, in this one-of-a-kind venue.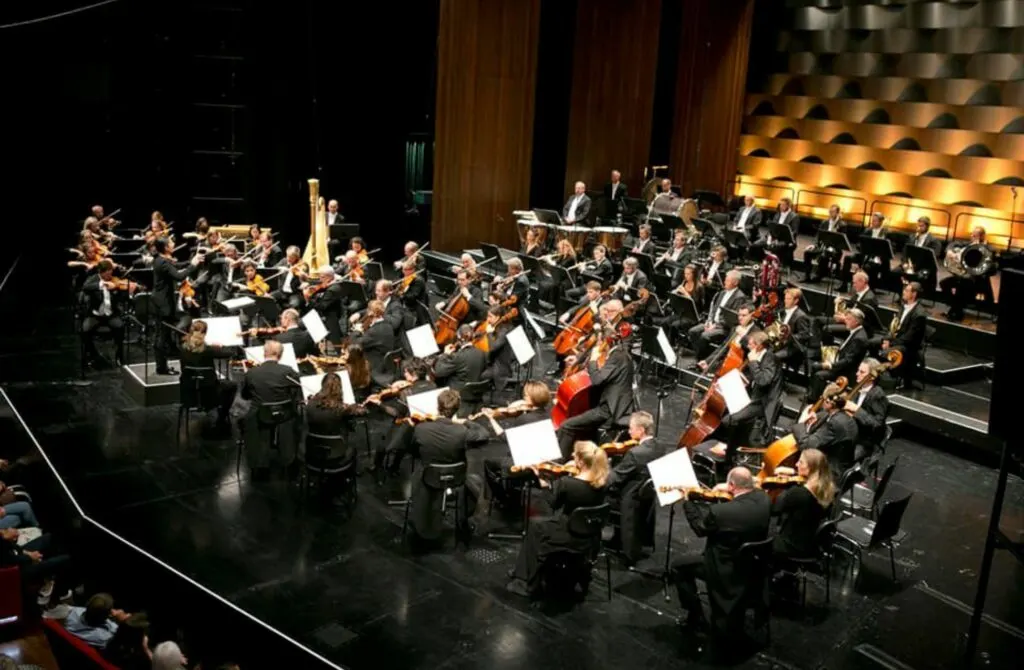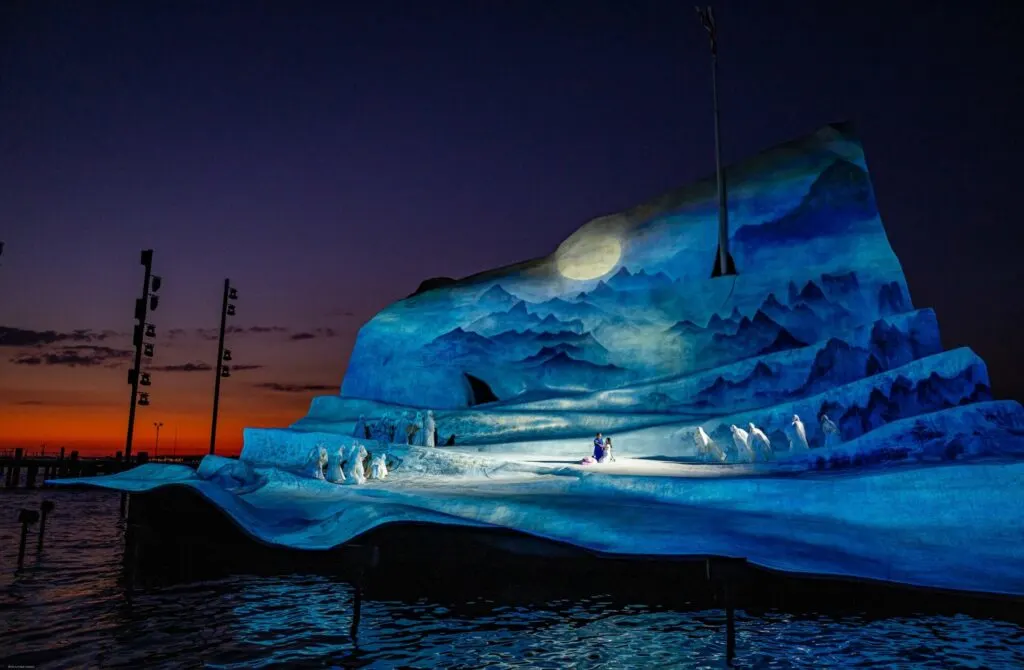 In previous years, the Bregenz Festival has showcased a diverse range of jazz artists, including renowned musicians such as Esperanza Spalding, Ibrahim Maalouf, and Hiromi. As the festival continuously strives to bring high-quality performances and emerging talent, guests can look forward to discovering new jazz sensations each year.
If you're a jazz enthusiast who's considering attending the Bregenz Festival, you won't be disappointed. With its unique floating stage, charming lakeside setting, and extraordinary musical lineup, this Austrian festival is a must-visit for any jazz fan looking for a truly unforgettable experience.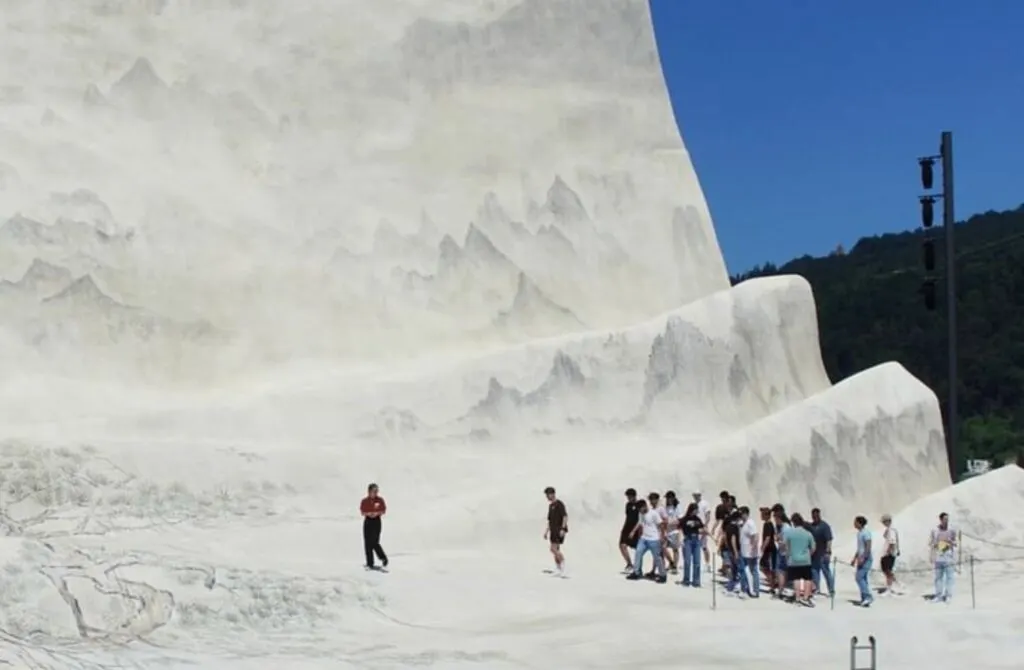 For those wanting to explore jazz beyond its contemporary forms, the Innsbruck Festival of Early Music offers a captivating alternative. Located in the historic city of Innsbruck, this festival, which usually takes place annually in July and August, has a long-standing tradition spanning over four decades.
The event lasts for about three weeks and is dedicated to showcasing early and Baroque music, weaving in jazz influences for a unique musical experience.
The Innsbruck Festival of Early Music has a reputation for its high-quality program and innovative performances rooted in historical music practices. The event features an eclectic range of concerts, including Baroque operas intertwined with jazz, and elegant soirees paying homage to the marriage of jazz and early music.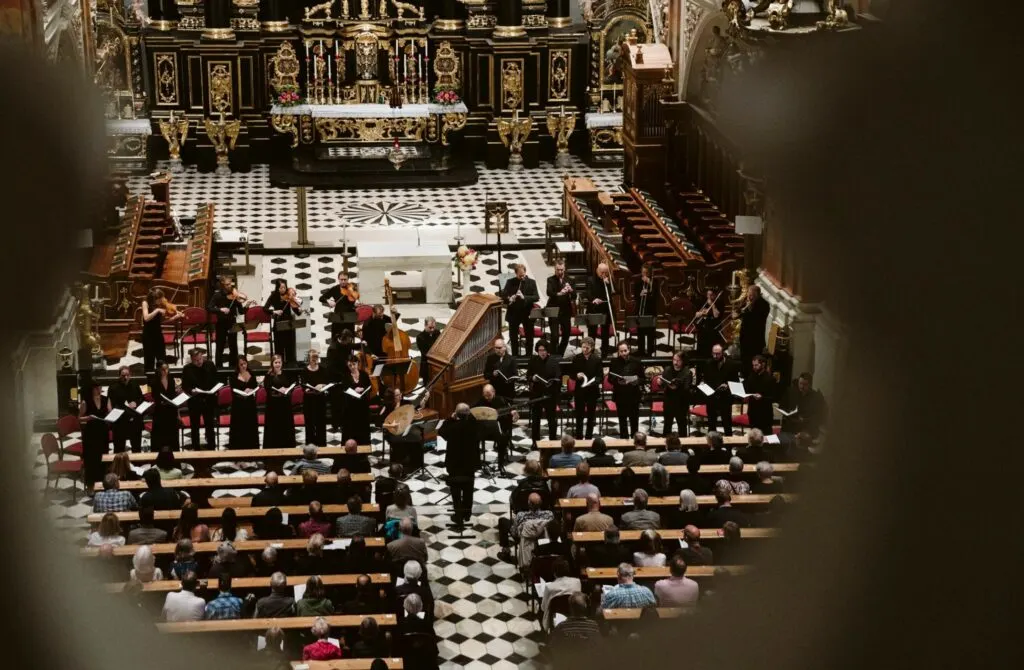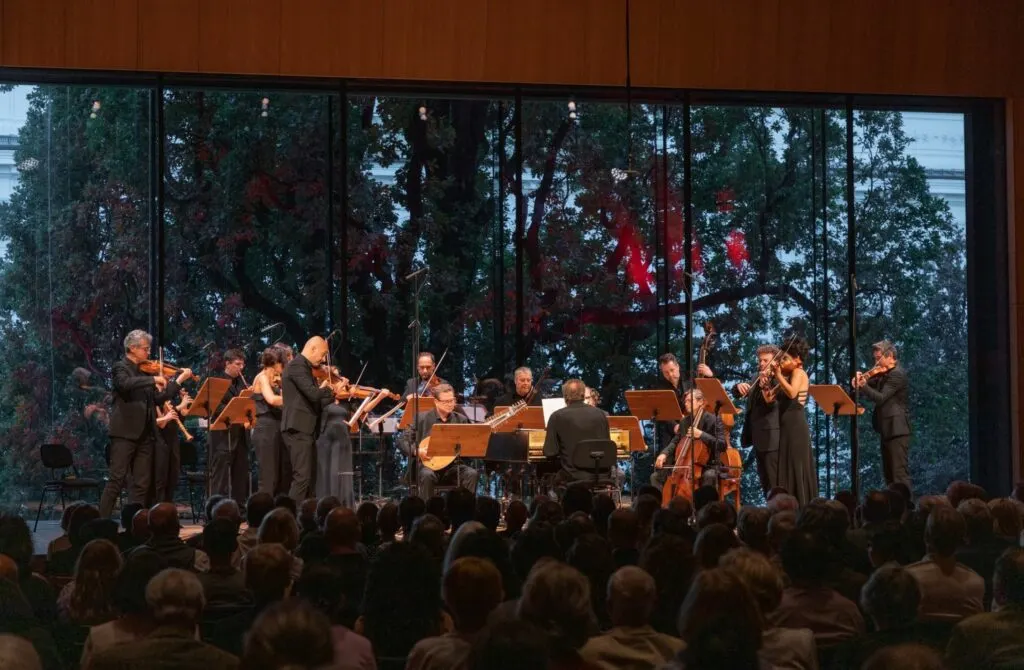 With a lineup consisting of both internationally acclaimed musicians and up-and-coming talent, the Innsbruck Festival of Early Music has seen some inspiring jazz acts come to its stage. Patrons can expect an immersive blend of music styles that showcase the versatility and nuances of jazz across the ages.
The timeless atmosphere of Innsbruck's architectural landmarks, such as the Court Church and Ambras Castle, further enhance the overall experience, creating an unforgettable fusion of historical charm and extraordinary musical talent. Visiting the Innsbruck Festival of Early Music, you'll be treated to a unique perspective on jazz that is sure to expand your appreciation for this versatile and expressive musical form.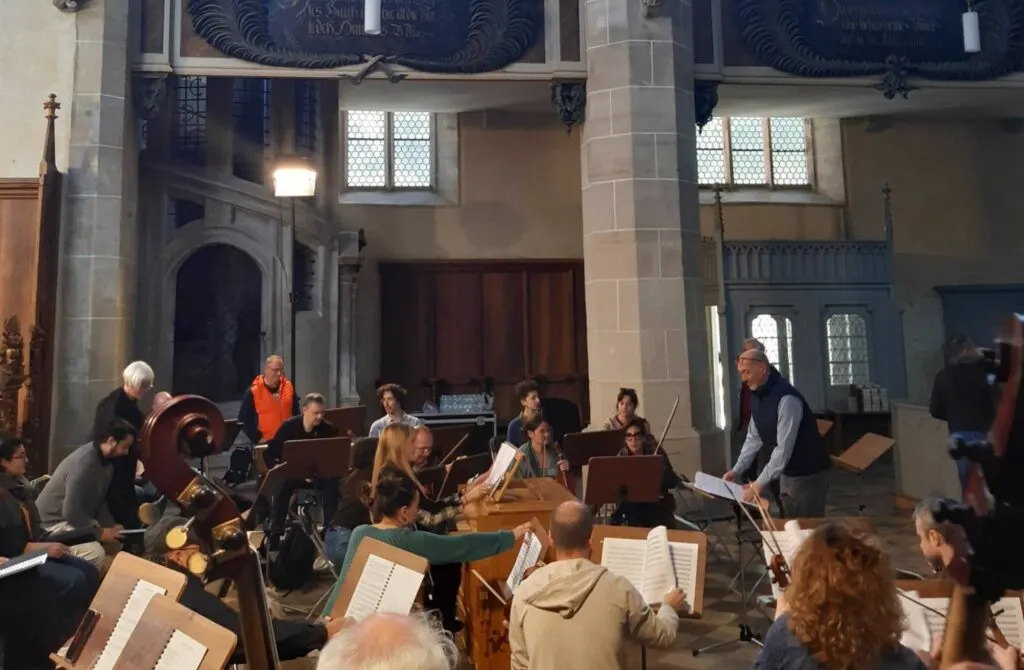 Pop Festivals In Austria
The Grafenegg Music Festival is a spectacular event held annually in the beautiful grounds of Grafenegg Castle. With a focus on classical music and contemporary acts, the festival attracts thousands of visitors each year. The festival usually takes place between August and September, spanning several weeks and featuring a star-studded lineup of performers.
The unique setting of Grafenegg Castle provides a picturesque backdrop for the open-air performances. Two music venues, the Cloud Tower and the Auditorium concert hall, were constructed to create a one-of-a-kind, open-air sound experience. This innovative design is a rarity in Europe, making the Grafenegg Music Festival truly special.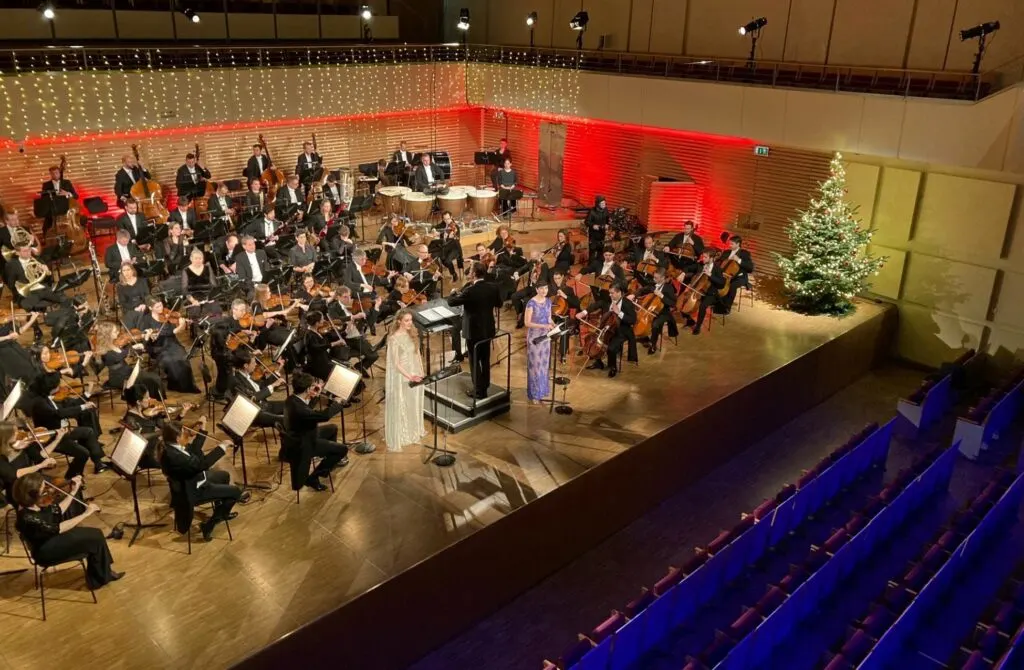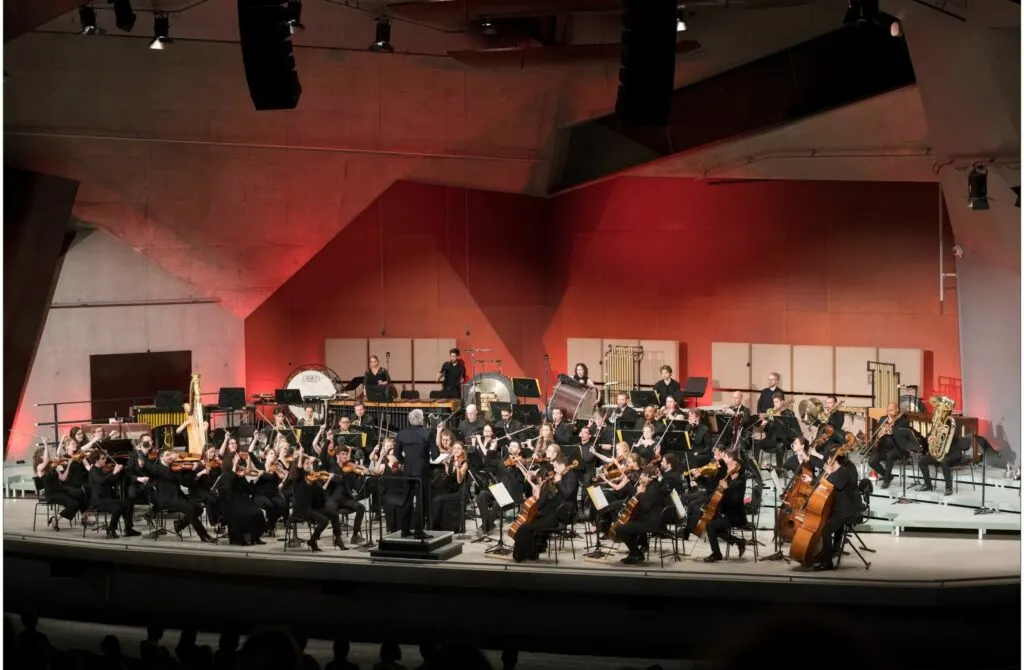 Notable acts in previous years have included world-class orchestras, such as the Vienna Philharmonic, as well as renowned soloists and conductors. The festival's program caters to a wide range of musical tastes, ensuring there's something for everyone.
Attending the Grafenegg Music Festival is an unforgettable experience, combining the rich history of Austrian music with the picturesque surroundings of Grafenegg Castle. Don't miss the opportunity to immerse yourself in this unique celebration of music, architecture, and nature.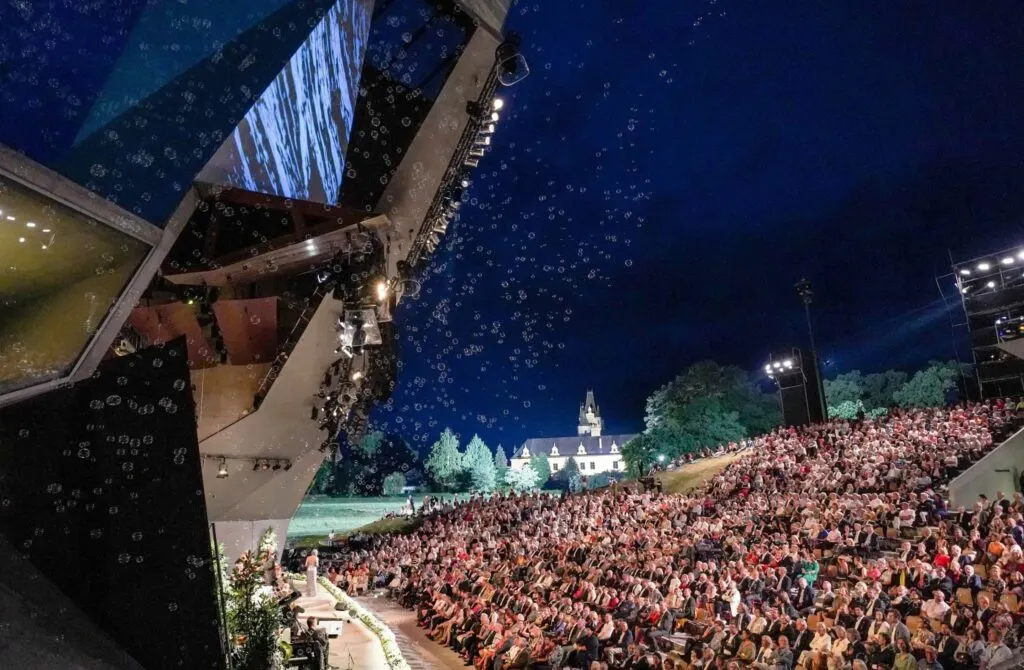 The Liszt Festival is a celebration of the life and work of the legendary composer Franz Liszt. Held annually in the charming town of Raiding, Austria, Liszt's birthplace, the festival offers an intimate look at the rich musical history of the region. The festival typically takes place in October, providing visitors with an opportunity to immerse themselves in the vibrant colors of autumn in Austria.
At the core of the Liszt Festival is a series of concerts featuring world-class musicians performing the works of Liszt and other prominent composers. The town of Raiding boasts a concert hall specifically dedicated to the composer, offering an intimate and immersive setting for enjoying the performances.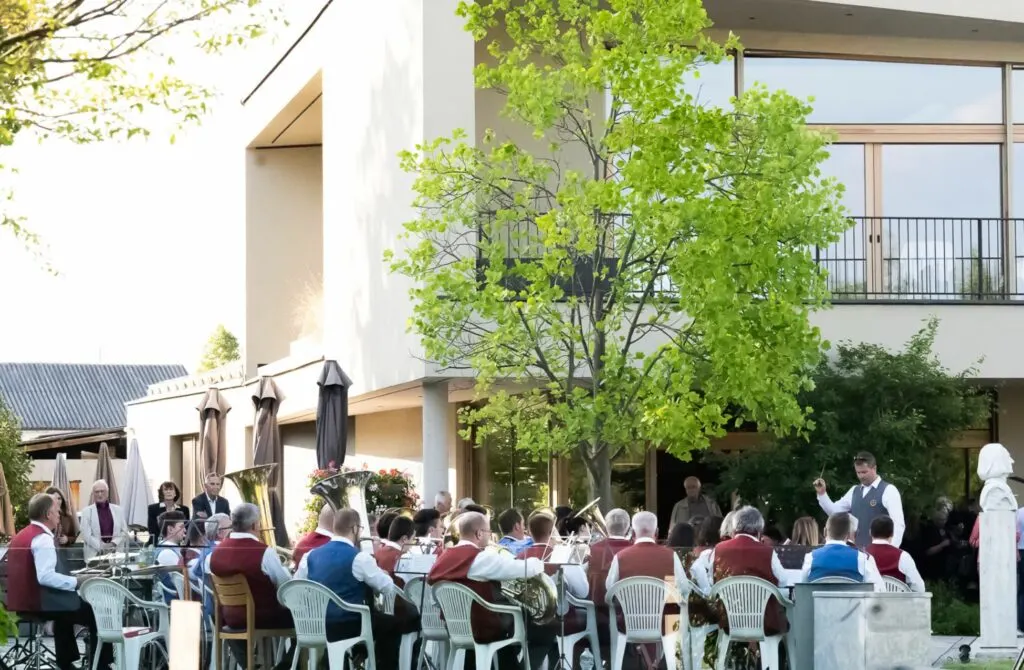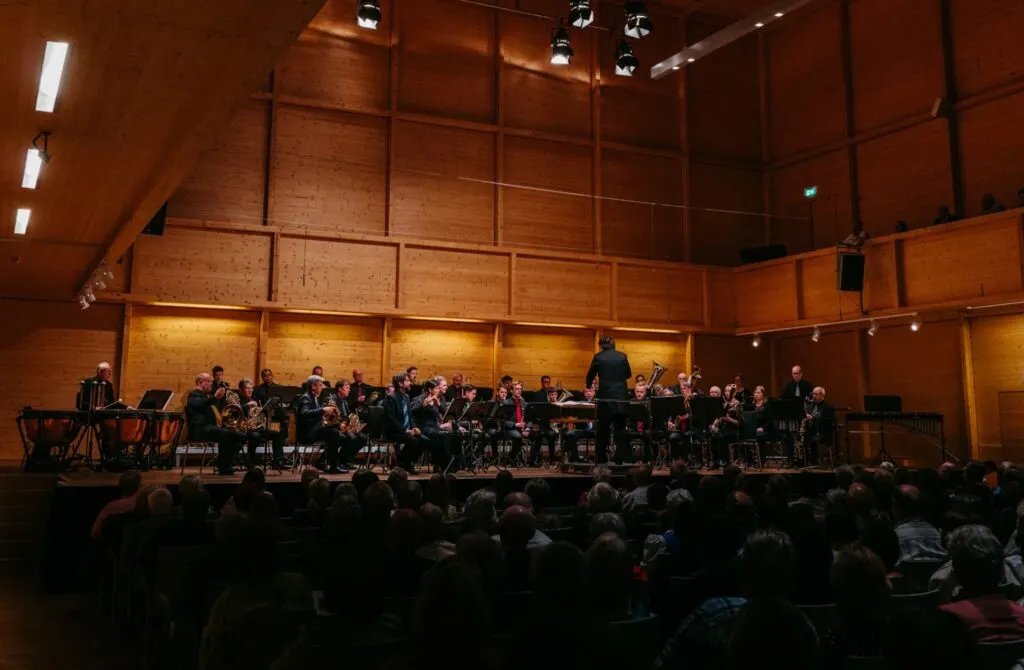 In addition to concerts, the festival offers a range of educational and social events, such as lectures, workshops, and guided tours. These activities provide attendees with a deeper understanding of Liszt's life and work, as well as the rich cultural heritage of Raiding and its surrounding region.
Visitors to the Liszt Festival should not miss the chance to explore the town's other historical and cultural attractions, including Liszt's birthplace, the composer's childhood home, which now serves as a museum.
Attending the Liszt Festival is a unique and memorable experience for lovers of classical music. The historical significance of Raiding, combined with the festival's rich programming and welcoming atmosphere, make it a must-visit event for music enthusiasts and casual visitors alike.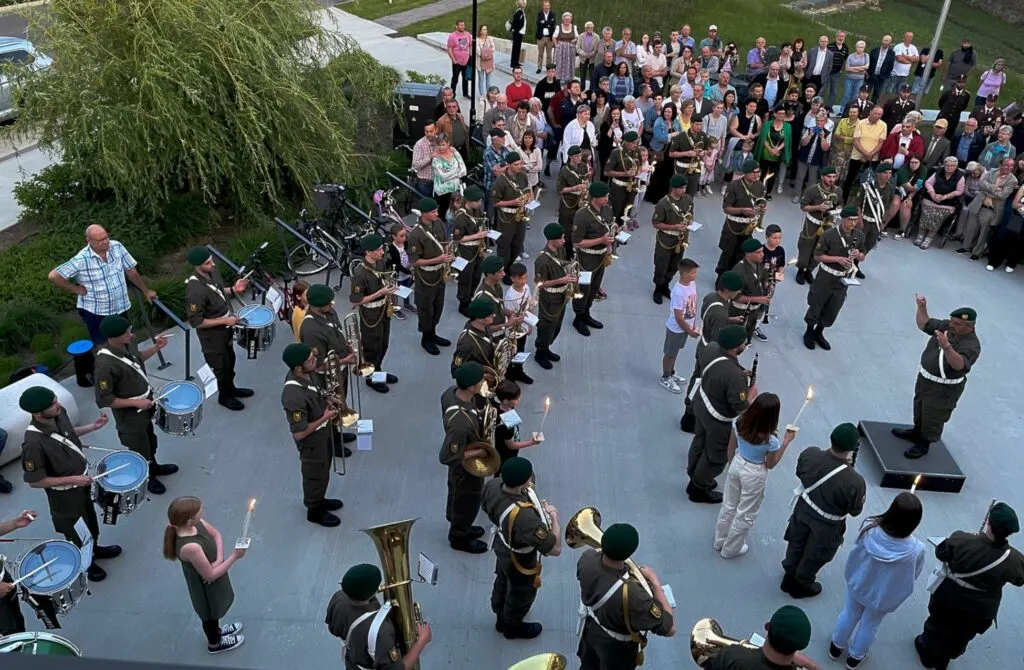 Classical Music Festivals In Austria
Austria is an outstanding destination for classical music lovers, with numerous festivals celebrated across the country. This section focuses on two of the most renowned classical music festivals: the Salzburg Festival and the performances by the Vienna Philharmonic.
The Salzburg Festival (Salzburger Festspiele) is a world-class classical music festival that has gained global recognition as one of the most remarkable events in its genre. Established in 1920, it is held annually in Salzburg, the birthplace of Mozart. The festival typically takes place from mid-July to the end of August, lasting around six weeks.
The Salzburg Festival showcases a diverse range of performances, including opera, drama, and concerts. Some key features of the festival are: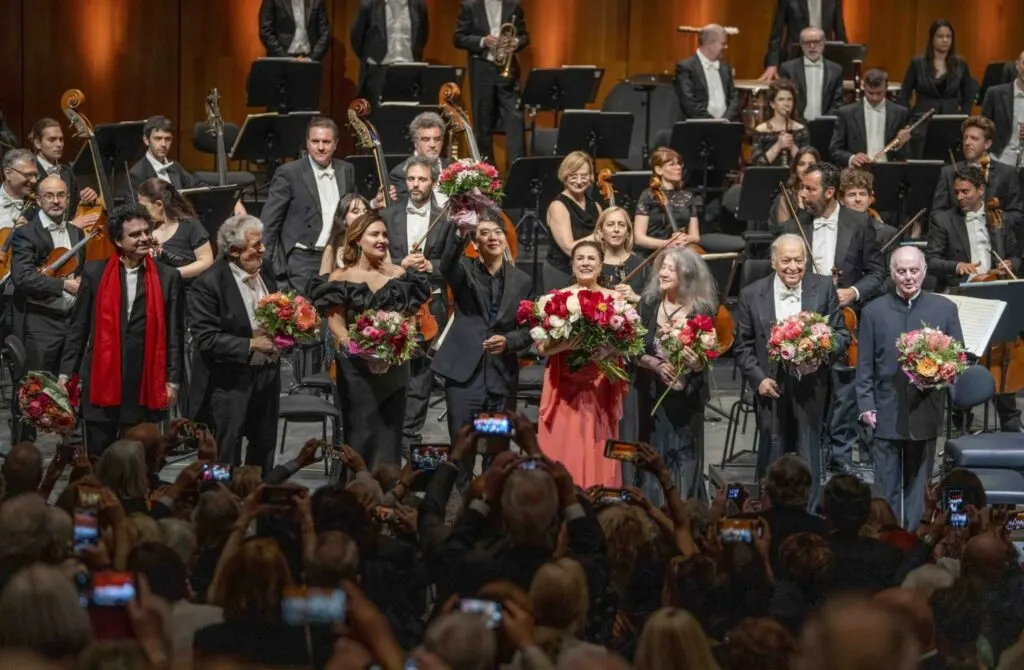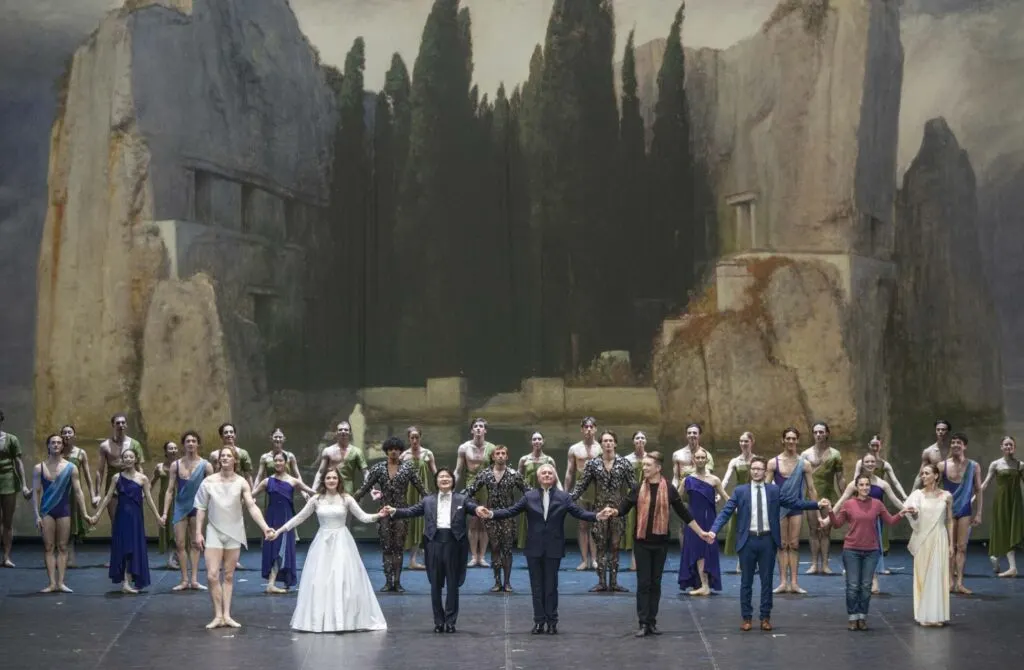 Location: Salzburg's historic city center, which is a UNESCO World Heritage site
Performing Venues: Various iconic venues like the Grosses Festspielhaus, Haus für Mozart, and Felsenreitschule
Acts: It features performances by renowned musicians and ensembles such as the Vienna Philharmonic, the Salzburg Mozarteum Orchestra, and the Salzburg Bach Choir.
Mozart's Legacy: The festival pays tribute to its most famous son, Wolfgang Amadeus Mozart, by hosting performances of his works and other composers like Strauss and Beethoven.
The Salzburg Festival attracts thousands of visitors each year, boasting an attendance of around 220,000 spectators in recent times. This prestigious event offers a unique opportunity for classical music enthusiasts to enjoy remarkable performances in a beautiful, historic setting. It's an unforgettable experience that every music lover should aspire to attend!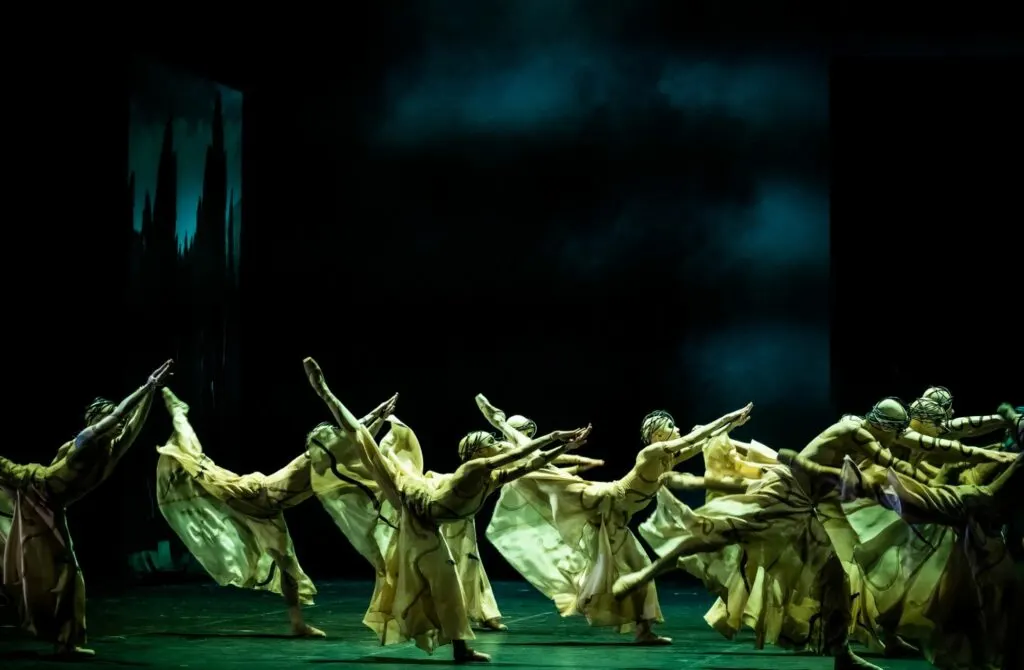 Witness the exceptional prowess of the Vienna Philharmonic (Wiener Philharmoniker), one of the world's leading orchestras, as they perform regularly throughout the year in Vienna. The orchestra has a long-standing tradition dating back to 1842 and has become synonymous with refinement and elegance in classical music.
The Vienna Philharmonic offers various exciting events that cater to classical music aficionados:
Vienna Philharmonic New Year's Concert: This annual event takes place on January 1st at the Golden Hall in the Musikverein, featuring popular works of waltz and polka by composers from the Strauss family.
Summer Night Concert: An annual open-air performance held in the beautiful gardens of Schönbrunn Palace, offering free admission and featuring well-known guest conductors and soloists.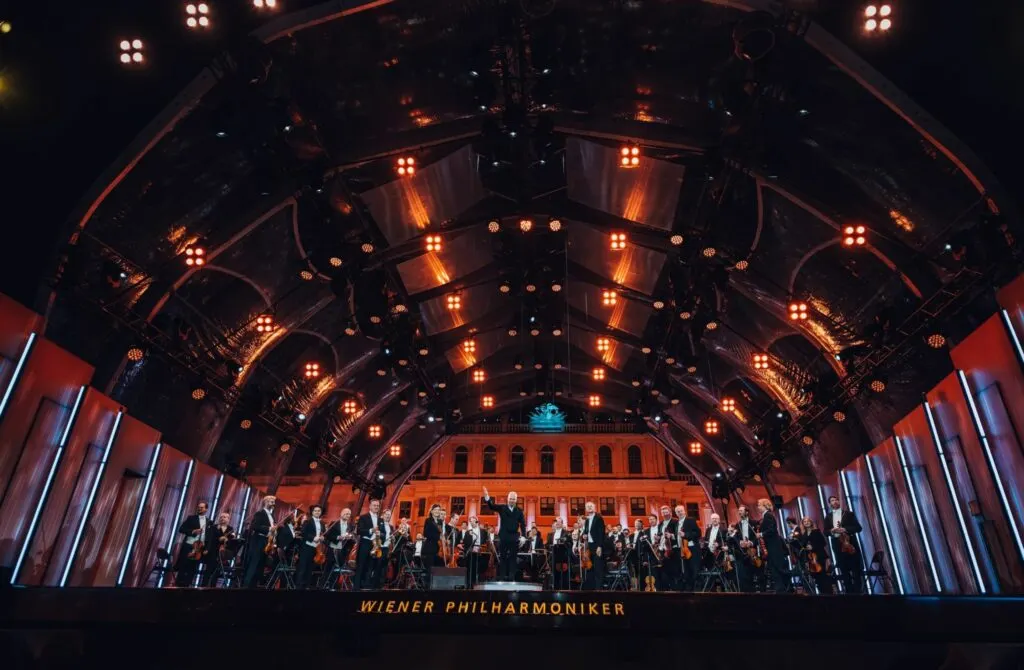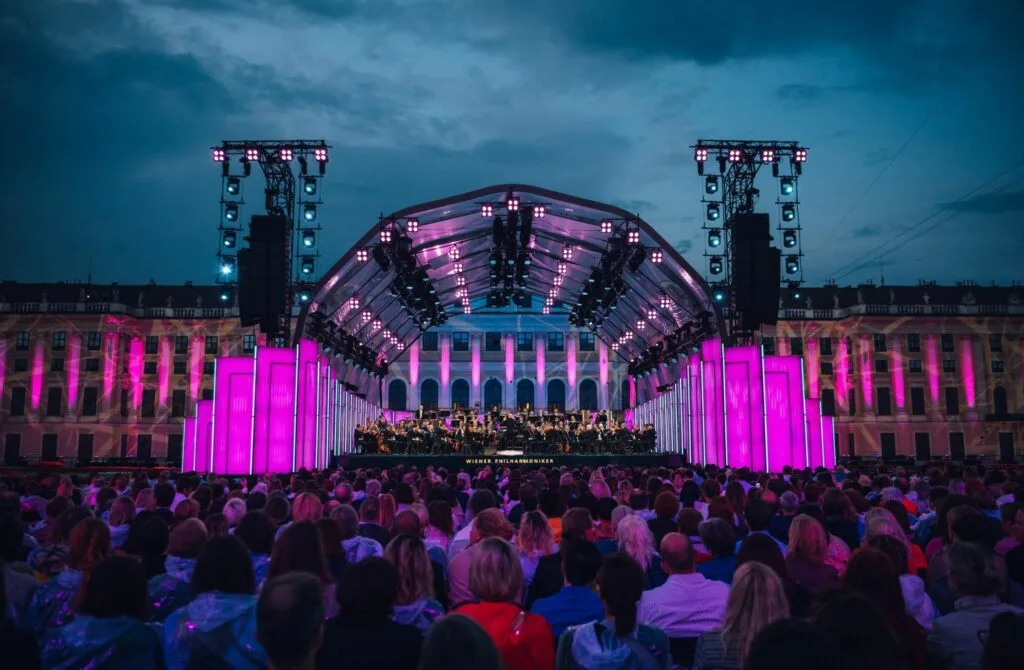 Some important aspects of the Vienna Philharmonic's performances are:
Location: The orchestra mainly performs at two venues in Vienna – the Musikverein and the Vienna State Opera.
Repertoire: The orchestra focuses primarily on the works of notable Austrian composers like Mozart, Beethoven, and Strauss, among others.
Attending a concert by the Vienna Philharmonic is a must for classical music enthusiasts visiting Austria. Its outstanding performances captivate audiences and leave an indelible impression on attendees. Don't miss this fantastic experience when you visit the enchanting city of Vienna!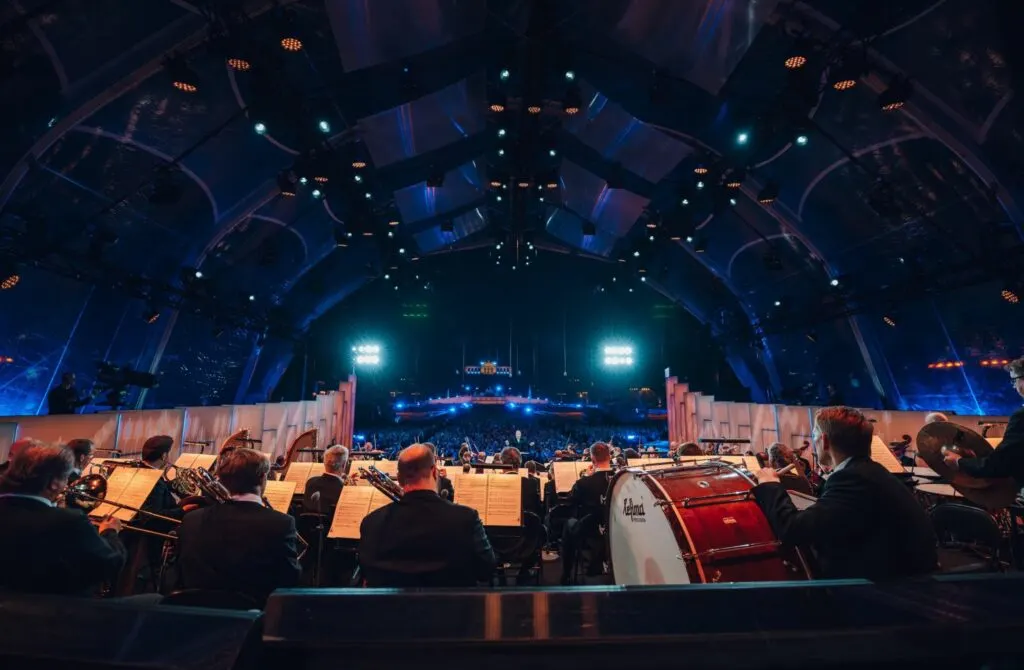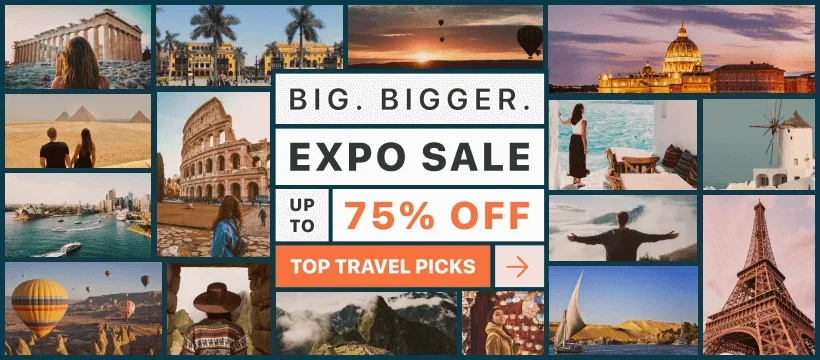 Staying Connected While Travelling
In today's increasingly connected world, staying online while traveling has become essential for a seamless experience. That's where eSIMs come into play, revolutionizing the way we access mobile networks during our global adventures. Say goodbye to hunting down local SIM cards at the airport; eSIMs provide instant activation the moment you land, sparing you the fortune usually spent on international roaming and allowing you to genuinely travel like a local (without getting hopelessly lost!).
With eSIMs, tasks like restaurant recommendations and reservations, up-to-the-minute public transport instructions, checking opening hours, and accessing further information become a breeze. And, of course, sharing your journey on social media is easier than ever. To stay connected wherever you roam, consider using either Airalo or Holafly. Airalo boasts the most extensive range of destinations worldwide, offering smaller data bundles tailored to your needs, while Holafly provides unlimited data packages and fantastic EU data deals.
So why wait? Embrace the future of travel connectivity with eSIMs and make your next journey effortlessly smooth.
Further Things To Consider Before Any Adventure
Now you're all set and prepared to explore our big wide world, why not sort out everything else out all in one go? If necessary for your travel plans make sure you have brought proper travel insurance, protected your privacy by getting a secure VPN, compared all the top hotel booking sites to find just what you're after, reserved an unbeatable rental car price and - of course - booked the best flight deals!
Or maybe just forget it all and go for a last-minute cruise or effortless tour instead?
Many budget travelers (including me) indulge in worldwide airport lounge access, so we can experience luxury while still slumming it in economy. Naturally, we would never leave home without a more general travel guide since we couldn't possibly cover everything here!
Just add an adventurous attitude and plenty of smiles - they go a long way - and that about covers it all! Now go out, find your own path and don't forget to share your best inspiration stories with me on Facebook, Twitter, and Instagram...I'd love to hear from you!