Is Panama next on your bucket list? If it isn't, it should be. The country may look small on the map, but it packs a lot of bang for its buck.
Panama is arguably one of the most famous isthmi in the world, connecting the two great continents of North and South America. To the South lies the shores of the largest and deepest ocean on earth, the Pacific, and to the North, the Caribbean sea.
For beach lovers, Panama is a haven of unspoiled beaches, tropical archipelagos, and abundant marine life. Its hot, humid tropical climate makes the surrounding waters comfortably warm and perfect for snorkeling, diving, and swimming. With so much coastline to choose from and over 1,500 islands surrounding its shores, Panama is the ideal destination for a tropical getaway.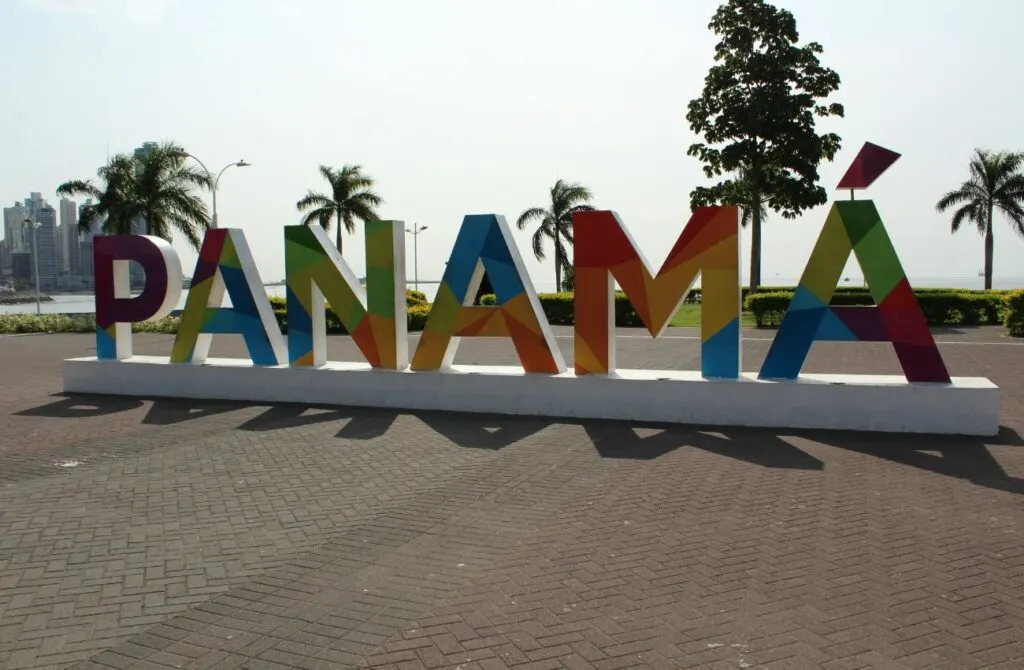 Tour Rader has an incredible selection of tours designed to help you experience the delights of this extraordinary country stress-free. Let the experts take care of the planning and logistics so you can concentrate on getting on with the good stuff.
Many tours start from Panama City. The unique history of the city and its importance to world trade routes make this city a real international melting point of culture, architecture, and nationalities. An incredible mix of new and old, there is nowhere on earth like Panama City. A visit to Casco Antiguo reveals the influence of colonial powers in the stunning architecture that stretches back to the 15th century.
Panama is a city that leaves you wanting more. Home to almost half of the country's population, it is a place for real adventures, from bar hopping to sampling some of the finest cuisines in the world. The vibrant atmosphere of this city leaves visitors entranced. History buffs will relish seeing the legacy of the oldest European settlement on the Pacific coast of the Americas.
Outside of the city, the country's natural wonders are an incredible draw. Panama is one of the most richly biodiverse countries in the world. Dense rainforests cover much of the country, providing an essential haven for wildlife and plant species.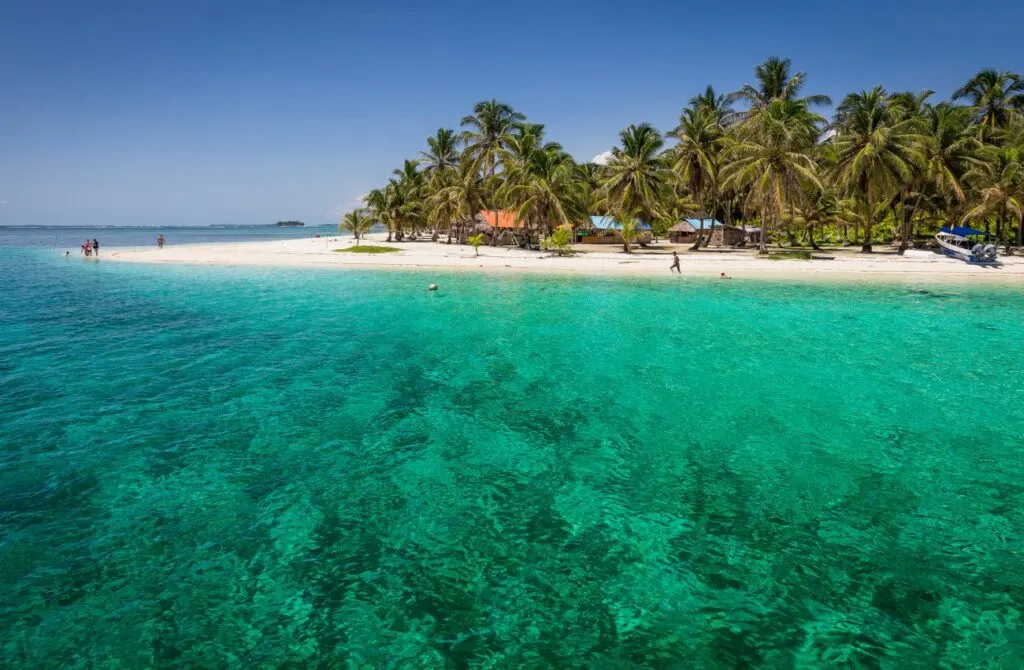 There are many opportunities to view wildlife, with over 16 national parks to visit. Immerse yourself in the verdant tropical ecosystem. Many tours include expert guides to help you access this untamed landscape and learn about the creatures that call it their home.
The Cordillera Central mountain range runs through the country's center, which separates the two coasts. With a cooler climate and awe-inspiring rugged green peaks, waterfalls, rivers, and streams, the mountain ranges make an ideal playground for hiking and exploring. Idyllic mountain towns nestle amongst peaks of extinct volcanos, and coffee growers use the cooler climates to grow some of Panama's finest coffee.
This gloriously diverse country has an array of tropical habitats to explore. Hike Panama's highest peak Baru Volcano or swim in a natural water hole at the foot of a waterfall. The options are endless.
If you are considering visiting, get ready to experience a truly spectacular expression of nature at its best.
Read on to discover some of the best tours in Panama available now on Tour Radar.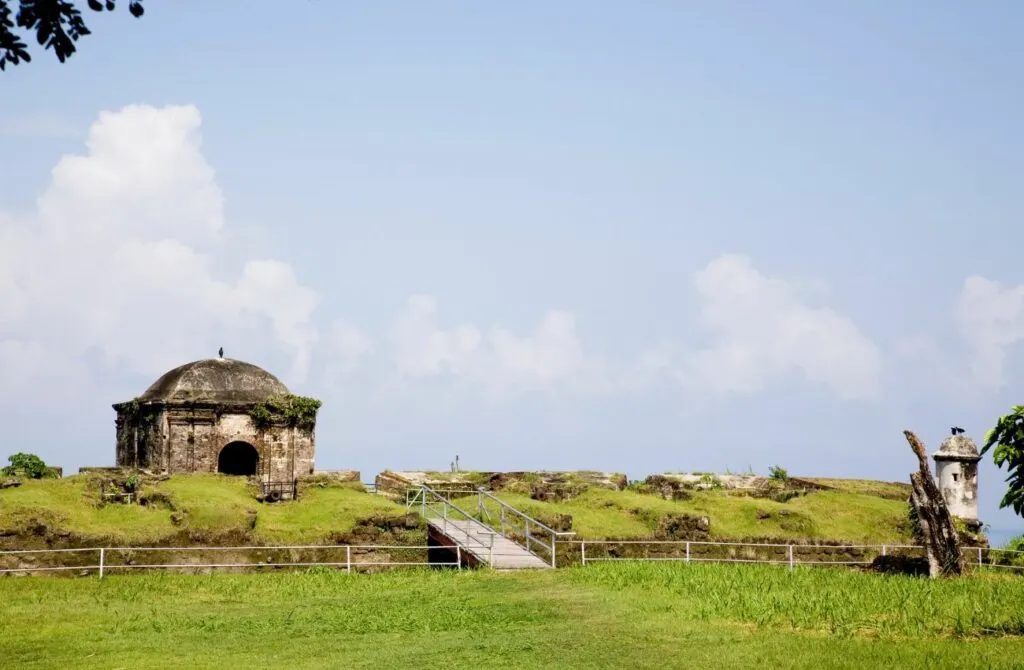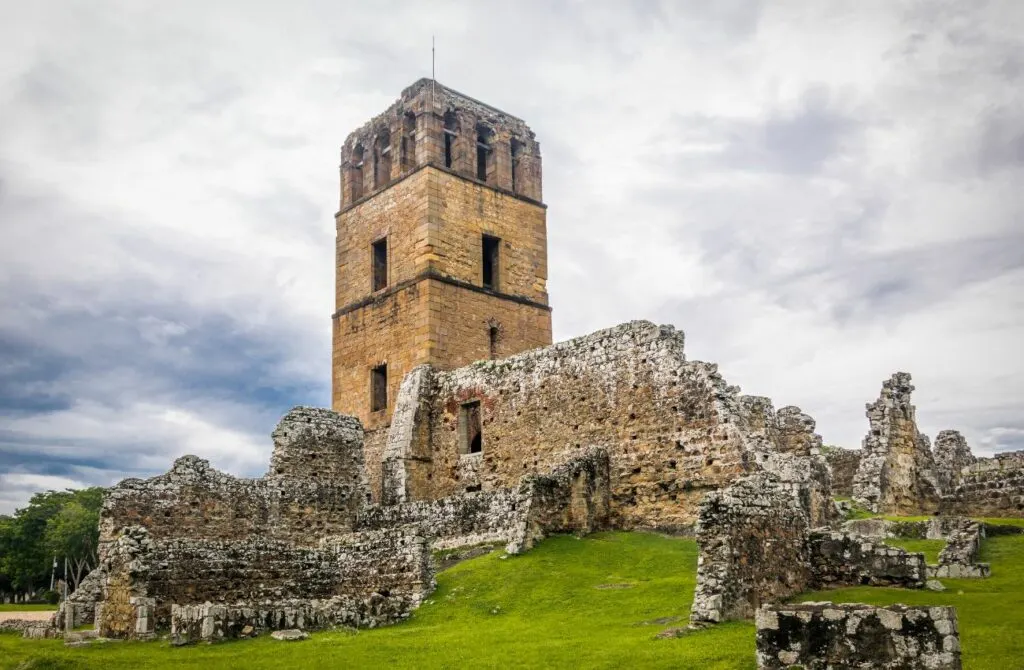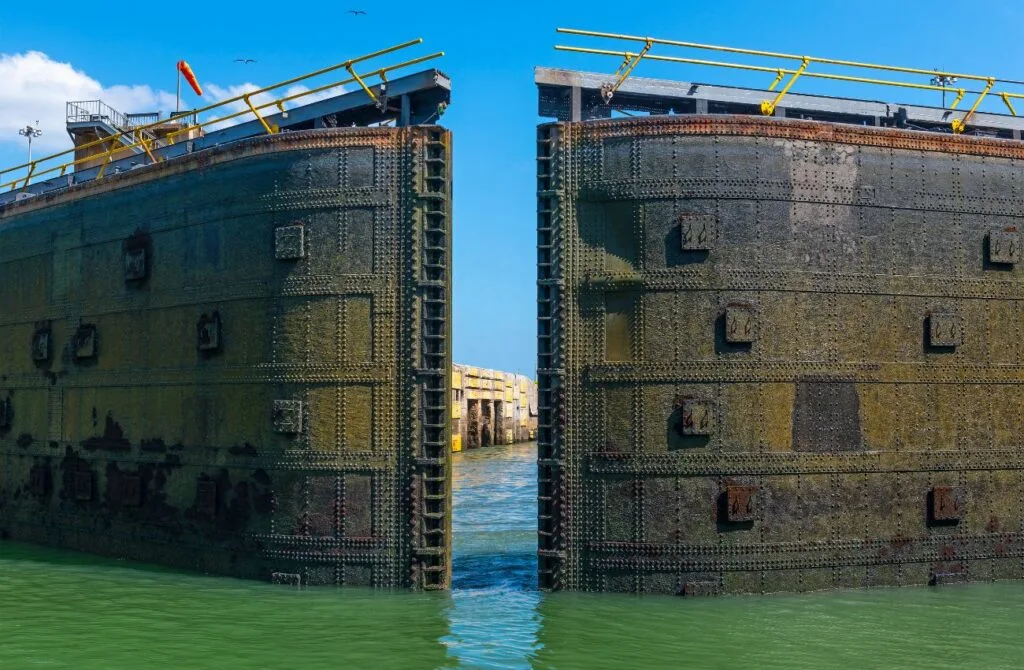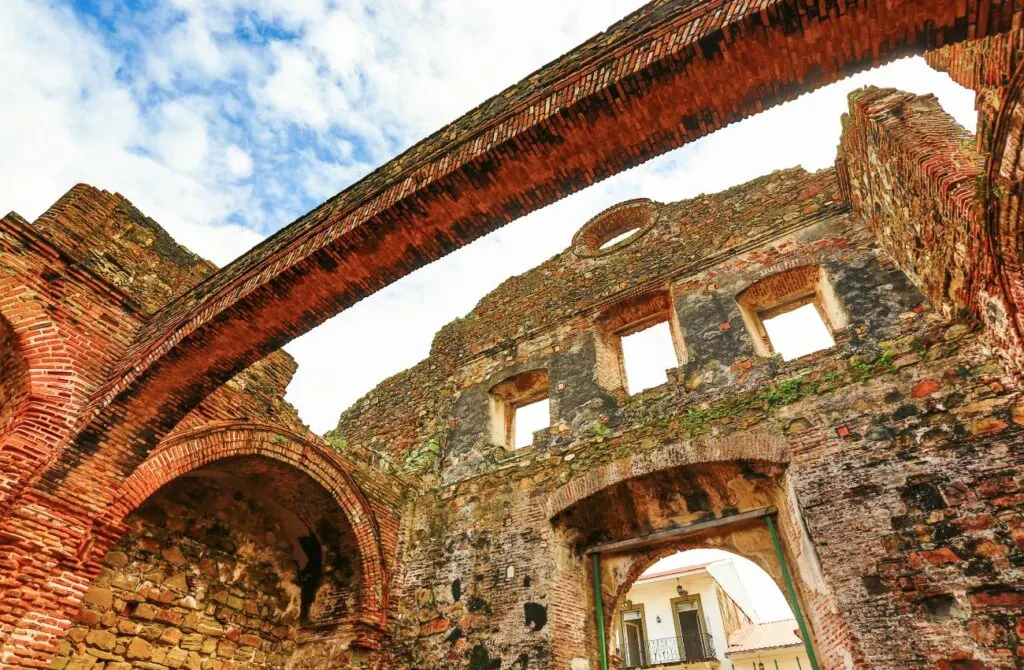 Are you looking for an epic Panama vacation that is easygoing, with just the right mix of activity and relaxation? Look no further than Globus's Independent Panama Tour.
This nine-day inclusive vacation provides incredible value for money and facilitates an incredible stay in Panama and the city's surrounding area.
Arrive in Panama, where you will be transferred to your hotel to explore this enigmatic city at your leisure. Panama City is a place where old-school glamour meets the new, where myths and legends abound, and the rainforest collides with the city itself.
Your expert guide will treat you to a city tour on your second day. Globus tours specialize in offering perfectly crafted adventures that take you to the heart of the destinations you are visiting. They pride themselves on delivering all the insider tips and local secrets to their guests, so you can quickly connect with your chosen destination.
Your guide will take you to visit the area of Casco Antigo, Panama City's old town. Soak in the character of this part of town listed as a UNESCO world heritage site. As an important trade site, Panama reflects a crossing of cultures, and the architecture in the old city reflects this legacy beautifully. The impressive colonial buildings, funky bars, restaurants, sea views, and narrow cobbled streets give the area a unique charm found nowhere else.
A treat lies in store for your next excursion with a partial transit down the infamous Panama Canal onward to your next destination, the charming Gamboa Rainforest Resort, for a two-night stay.
The resort lies only 17 miles from the city, so there is no long transit. Experience Panama's history while staying at the resort. It was built in the 1920s with Panama Canal officials living here while overseeing the canal's construction. The building retains its rustic charm and glamour of days gone by, exemplified by the three-level atrium lobby, with large glass windows and a waterfall.
Panama's tropical climate and rich forests support a tremendous amount of biodiversity. Set on 340 acres of Rainforest, the secluded resort offers incredible access to the Soberania National Park and borders directly onto the Panama Canal. There are great walking trails within easy access from your accommodation and plenty of opportunities to spot incredible wildlife, from monkeys to birds, butterflies, and lizards.
Your stay includes a cruise down the mighty Chagres river to meet members of indigenous people from the Emberra and Wuanaan ethnic groups to learn about their customs, lifestyle, and culture and participate in a guided walk down the trails their ancestors hunted on. This is a fantastic opportunity to learn firsthand about the rainforest from its guardians as they welcome you into their territory.
You have a free day to enjoy the facilities the resort offers, from an in-house spa, swimming pool, and three restaurants that serve an abundance of fresh seafood from the surrounding area. Or head back out to explore more of the surrounding rainforest area.
To finish this holiday of a lifetime, journey to the palm tree-fringed Pacific coast for a three-night stay at an all-inclusive resort. Catch surf, snorkel, lie on the beach, and listen to the waves. Three nights of relaxation, sunshine, and beach time ensures your trip finishes on a high.
Are you looking for a cruise with a difference? Intrepid Travel offers an eight-day adventure-style cruise from Puerto Caldera in Costa Rico to Panama. Think island hopping and sun-soaked fun amongst the wondrous beauty of some of Costa Rica and Panama's most beautiful national parks.
Intrepid travel creates big trips for small groups visiting off-the-beaten-track destinations while promoting responsible travel that benefits local communities. Your vessel will be the M/S Panorama, a motorized yacht accommodating 49 passengers. This small-style cruise provides a more intimate cruising experience and can dock where larger ships can not.
Live your best life aboard. The boat has an indoor and outdoor bar on the upper deck and a sun lounge area. Relax and grab a drink as you sail off on a journey of a lifetime.
The first port of call is Quepos, an optional excursion to the Manuel National Park is available where you can experience the natural beauty of the park's rich biodiversity. The park encompasses rainforests, beaches, and coral reefs.
Hike through the rainforest accompanied by local guides spotting abundant wildlife, from tropical birds to cheeky monkeys. Cool down with a refreshing swim at the end of your hike at one of the park's stunning horseshoe-shaped beaches.
Back on the boat, get ready to party with a tropical-themed dinner. Let your hair down and connect with other guests as you sail towards Drake Bay. The benefit of adventure cruising is that you transit during the night, maximizing your time. Awake the following day for your arrival at the next luscious destination.
Drakes Bay is set in stunning lowland rainforest. From here, you can visit Corcovado National Park. This wild area of forest is teeming with wildlife of all kinds, from over 100 species of butterflies to 40 species of frogs, snakes, monkeys, sea turtles, and more.
Your expert guide will be invaluable in escorting you through this untamed terrain. The park also includes some of Costa Ricas most jaw-droppingly unspoiled beaches so you can live out your desert island fantasies.
Enjoy the ride as you voyage toward Panama. Make land at Coiba Island, the largest island in Central America, which lies 30 miles off the Southern coast of Panama. This incredible island is a tropical paradise that was once the location of a prison and has remained largely untouched by development and, as a result, is a thriving area of biodiversity.
The crystal clear, turquoise waters are home to one of the most extensive reefs in the eastern Pacific and are packed with marine life. You can snorkel and explore the warm tropical waters, creating memories you will never forget.
Sail overnight to Iguana Island to continue your island-hopping adventure. The large coral reef surrounding the island is over 500 years old and one of Panama's largest. Bask in the sun's glow as you connect with the natural beauty surrounding you.
Arrive in Playa Muerto, a coastal village home to two indigenous tribes, the Kuna Indians and the Wounaan and Embera, who inhabit the area's riverbanks. Access to this remote area is complex, so it has remained largely untouched. By visiting responsibly, tourism can bring income to these indigenous villages. You will have the option to visit an Embera village to learn about their traditions and culture.
Your voyage continues into Panama itself to dock at the Flamenco Marina, a perfect way to arrive in Panama City in style. Join an optional guided city tour in the morning before returning to the boat for lunch. The ship will transit to the Panama Canal that evening, crossing the Pedro Miguel and Miraflores locks before entering Gatun lake and crossing the Gatun Locks.
Your journey ends the following morning as you disembark at the Colon 2000 port after breakfast. This epic voyage provides incredible value for money, treating you to some of Costa Rica and Panama's finest destinations and wildlife on the luxury of your own cruising yacht. Live the high life as you experience eight days sailing the high seas.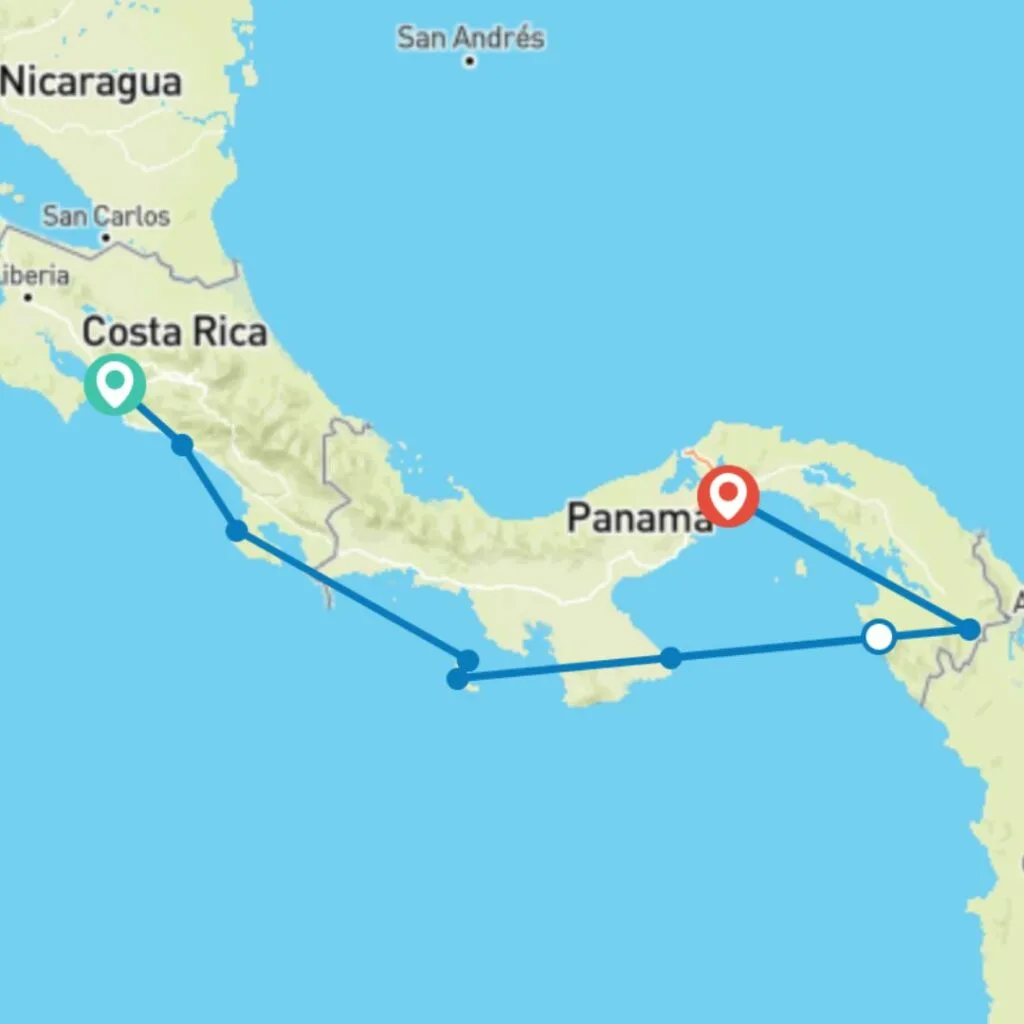 Are you in the market for a trip that combines the benefits of an organized tour and the freedom to branch out on your own?
This 15-day package takes you on a journey of exploration across Panama with inclusive accommodation, breakfast, and a hire car. On this self-drive holiday, you can go at your own pace and explore how and when you want.
Bamba aims to make independent travel easy, removing language barriers and acting as an office to facilitate quick access to up-to-date information about your chosen destinations. This particular style of the trip will appeal to the more adventurous traveler that wants to take a trip on their own terms but still have the reassurance of backup support and accommodation sorted.
The team is travel experts, so can help you get the most out of your time by delivering an outstanding itinerary for you to follow.
Begin your adventure in Panama city, where you will receive a transfer directly from the airport to your hotel. Enjoy a guided city tour the next day, visiting the colonial quarter of Casco Antiguo and a visit to the Miraflores Locks on the Panama Canal to acclimatize yourself to this bustling trade city.
You will have a free day to explore the city as you wish. Lose yourself in the marvels of this incredible place, from bars, restaurants, museums, and parks or a day excursion outside the city to the magnificent Soberrania Park. Embrace the nightlife in the old part of town, or simply relax. The choice is yours.
Your hire car will be delivered to your hotel the next day. Hit the open road and head west to El Valle de Anton. Leave the city's heat behind as you arrive in this mountainside town. Located in the crater of an extinct volcano, its fresh verdant landscape is accompanied by crisp mountain air.
The magnificent 35-meter Chorro El Macho falls are two kilometers outside town and feature a stunning natural swimming hole surrounded by luscious rainforest. There are plenty of hiking trails to explore in the area.
Spend the next day exploring the area, from hot springs to hikes, horseback riding, or chasing waterfalls. This beautiful location is sure to capture your heart.
Get back on the Panamericana highway heading west to Pedasi for a two-day stopover in this picturesque town on the tip of the Azuero peninsula. A five-minute drive from the town center, you will find unspoiled white sand beaches and the unrivaled beauty of the Pacific ocean. Embrace the laid-back lifestyle and small-town vibes.
There's plenty to do, from horse riding, snorkeling, and fishing to just sitting back and relaxing and watching life go by. This quaint town is a pleasure to explore, with a mix of nationalities calling it home. The colorful houses and murals dotted around the town add to the cheerful, vibrant atmosphere.
Your next destination is the town of Boquete, in the Chirqiui region. This delightful town is surrounded by luscious vegetation and blankets of multicolored flowers, adding to its idyllic feel. The Caldera river flows through the town, and the towering peak of the Baru Volcano can be seen in the distance.
The region is also known for making some of the best coffee in Panama. Sample some delicious coffee or join a coffee tour to learn more about the production. Or take a side excursion to hike the Baru Volcano, the highest peak in Panama; both the Pacific and the Atlantic Oceans can be seen from the summit. It's a long day's hike, but the views are worth the effort.
Make your last stop before returning to Panama City at Las Lajas beach. With its white sands and spectacular sunsets, this is the perfect place to spend your last days.
This incredible adventure takes you across an amazing variety of landscapes highlighting the diversity of this dazzling country. If you are considering this trip, don't delay this will be the road trip of your wildest dreams.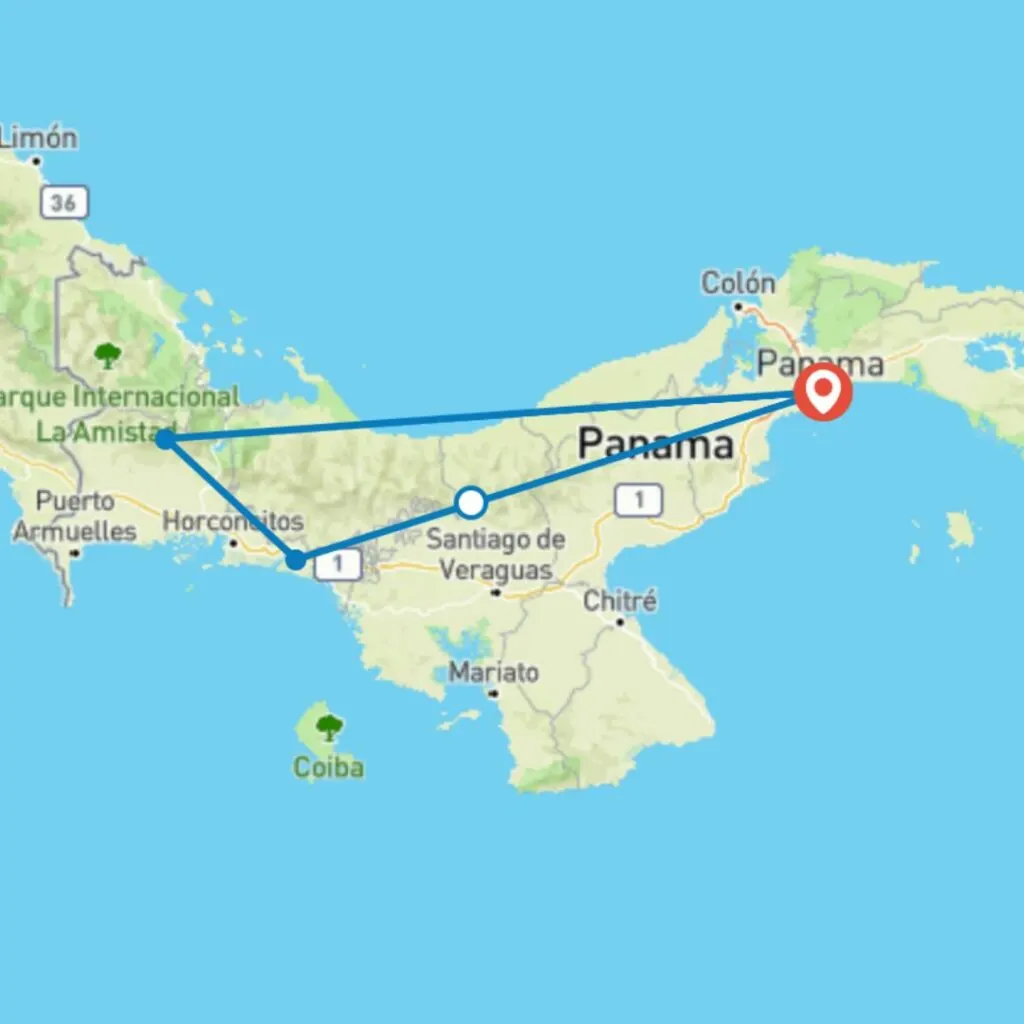 Combine the best of Panama City and the San Blas Islands in this holiday of contrasts.
Agate travel focuses on delivering spectacular itineraries so your trip is stress-free. Sit back and enjoy the ride knowing your journey is taken care of with the planning out of the equation. This private tour is great for groups that want to relax in their own company.
Kicking off from Panama City, you will be transferred directly to your hotel to settle in. Four-star hotel accommodation is included during your time in the city. Tick the Panama Canal off your bucket list on your first day with a cruise from Flamengo Marina.
The best way to experience the canal is on the water. Sail through the Bridge of the Americas, enjoying the spectacular views and waving to those onshore before transferring through Miraflores and Pedro Miguel locks onwards towards where the river Chargres flows into the canal.
Spend your second day in the city getting acquainted with everything this bustling trade hub offers. Your guide will ensure a smooth and comprehensive tour sharing their local knowledge to make sure you maximize your time here.
Depart Panama in style with a ride on one of the world's most iconic train journeys. The railway follows the canal route, passing luscious rainforests and connecting Panama City and the Pacific with the town of Colon and the Atlantic ocean. From here, head on to the small town of Portobelo to visit sites of interest, including the spectacular ruins of the Spanish colonial forts that guarded what was once the largest colonial Spanish port in Central America.
The shores of Ilsa Grand beach await you in the afternoon. Located on the Caribbean coast, the white sand beach is lined with picturesque palm trees and gently rolling hills framing its brilliant blue waters. Take a dip to cool off for your time on the road, snorkel, or simply sit back and drink in the surroundings.
Be whisked away by boat the following day to the stunning San Blas Islands. Find your own piece of paradise amongst this picture-perfect archipelago. On arrival, visit the Guna Yala community to learn about their history, culture and lifestyle. Mass tourism and development have been kept at bay by the islands' indigenous people, keeping them relatively untouched by the modern world.
Spend your last day exploring this beautiful, serene landscape. There are over 360 islands in the archipelago. Island hop by canoe and soak in this incredible tropical destination.
This tour perfectly balances the bustling vibes of the city with the remote tropical paradise of the San Blas Islands, taking in history, culture, food, and a healthy dose of sand, sunshine, and relaxation.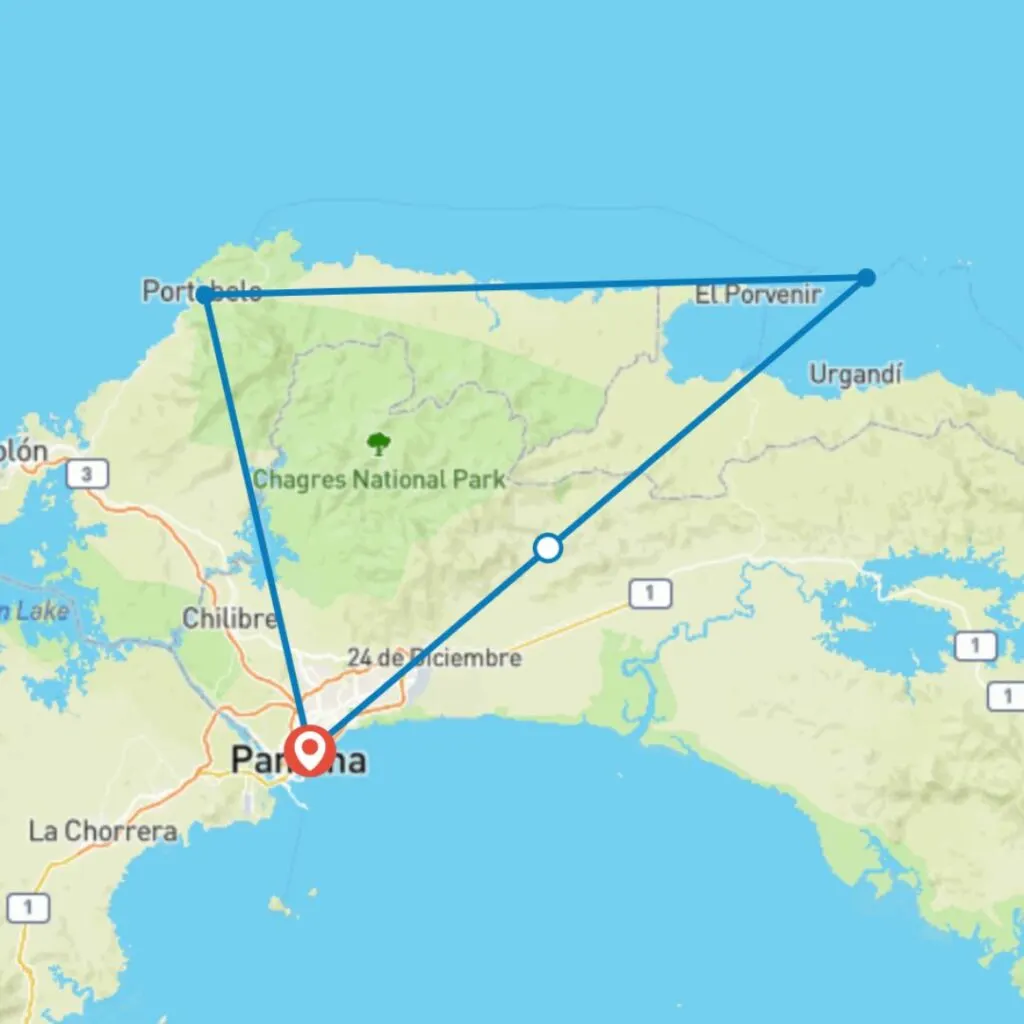 If none of these tours work for you in Panama, please do not worry. There is a wide variety of tour options in the country, and we are confident that there will be something that fits your needs and interests.
Take a look at all the group tours in Panama now, which you can sort by private or group, maximum sizing, budget, dates and much (much more). The team at TourRadar is also always more than happy to answer any questions, provide further information or assist in any way in finding the perfect tour for you.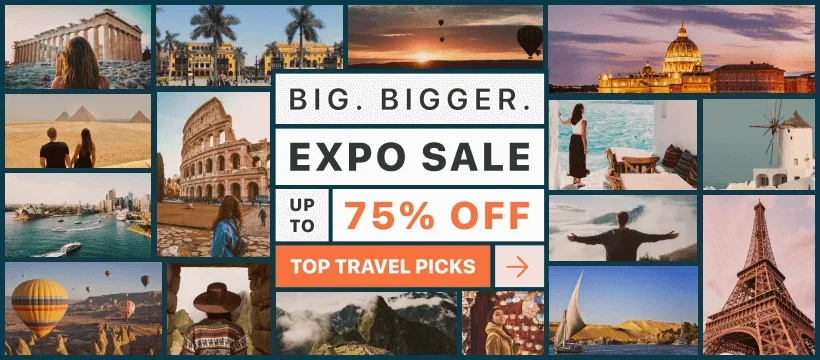 Staying Connected While Travelling
In today's increasingly connected world, staying online while traveling has become essential for a seamless experience. That's where eSIMs come into play, revolutionizing the way we access mobile networks during our global adventures. Say goodbye to hunting down local SIM cards at the airport; eSIMs provide instant activation the moment you land, sparing you the fortune usually spent on international roaming and allowing you to genuinely travel like a local (without getting hopelessly lost!).
With eSIMs, tasks like restaurant recommendations and reservations, up-to-the-minute public transport instructions, checking opening hours, and accessing further information become a breeze. And, of course, sharing your journey on social media is easier than ever. To stay connected wherever you roam, consider using either Airalo or Holafly. Airalo boasts the most extensive range of destinations worldwide, offering smaller data bundles tailored to your needs, while Holafly provides unlimited data packages and fantastic EU data deals.
So why wait? Embrace the future of travel connectivity with eSIMs and make your next journey effortlessly smooth.
Further Things To Consider Before Any Adventure
Now you're all set and prepared to explore our big wide world, why not sort out everything else out all in one go? If necessary for your travel plans make sure you have brought proper travel insurance, protected your privacy by getting a secure VPN, compared all the top hotel booking sites to find just what you're after, reserved an unbeatable rental car price and - of course - booked the best flight deals!
Or maybe just forget it all and go for a last-minute cruise or effortless tour instead?
Many budget travelers (including me) indulge in worldwide airport lounge access, so we can experience luxury while still slumming it in economy. Naturally, we would never leave home without a more general travel guide since we couldn't possibly cover everything here!
Just add an adventurous attitude and plenty of smiles - they go a long way - and that about covers it all! Now go out, find your own path and don't forget to share your best inspiration stories with me on Facebook, Twitter, and Instagram...I'd love to hear from you!