Immerse yourself in a grand symphony of modern luxury, harmonious elegance, and intricate design as you step into the UNITY Helsinki. This esteemed hotel is a magnificent confluence of style and functionality, an architectural masterpiece that pays homage to Helsinki's unique blend of history and innovation.
Here, sleek lines and vibrant hues compose a modern aesthetic, while luxurious touches and thoughtfully curated amenities resonate with a profound sense of comfort and warmth. From its commanding facade to the nuanced details found in every corner, UNITY Helsinki unveils a captivating narrative of inspired design, practical elegance, and the art of world-class hospitality.
As you approach this resplendent retreat, its impressively modernistic structure captivates your gaze. The contemporary facade echoes the vibrancy of the surrounding city, hinting at the wonder within. As you step inside, the grand scale of UNITY Helsinki unveils a beautiful harmony between space, light, and refined aesthetics – a testament to inspired design and intuitive hospitality.
Every step taken within its magnificent expanse unravels a new verse in this captivating narrative, revealing a symphony of innovation, elegance, and intricate detail that sets UNITY Helsinki apart from the ordinary. A place to relax, to call home, and to settle in – whether it be a night, a week, a month, or a year…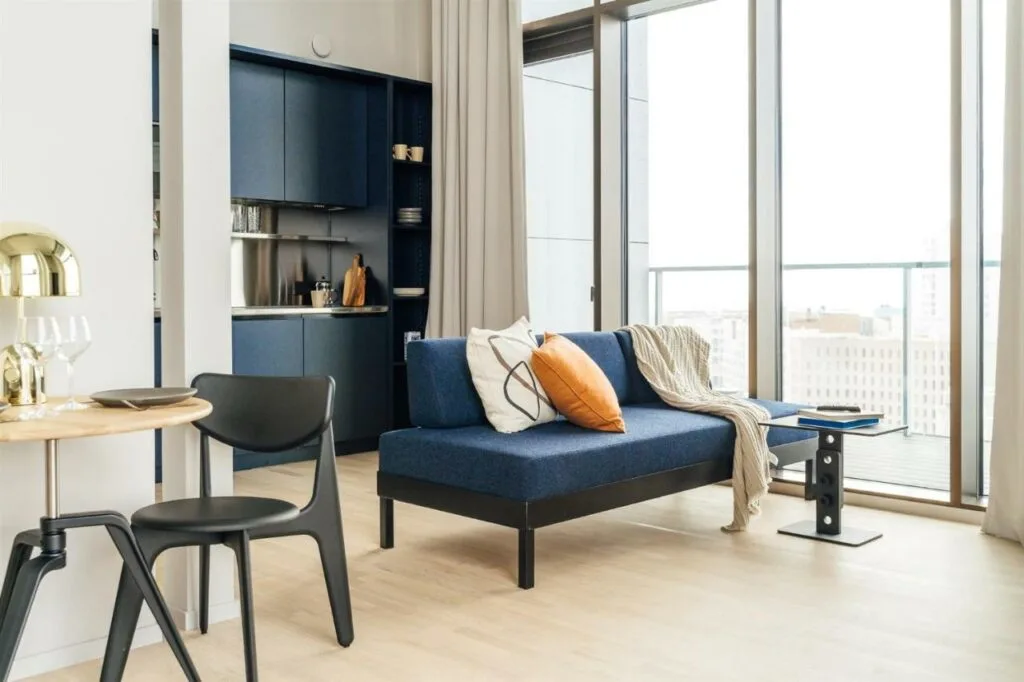 Location: The Pulse of Connectivity and Convenience
Poised amidst Helsinki's bustling and modern Jätkäsaari district, UNITY Helsinki offers a strategic vantage point, a harmonious blend of location convenience and urban charm. The hotel enjoys an impressive panorama of the city and the glistening Baltic Sea, providing a scenic backdrop that enchants the senses and soothes the soul.
Notably, its proximity to the Tallinn ferry terminal (or other Baltic destinations) weaves an easy cadence of connectivity, allowing guests to transition seamlessly from maritime travels to the inviting comfort of this hotel.
Moreover, the hotel embodies the pulse of Helsinki's multifaceted persona. Situated at the heart of a newly developed district, it stands at the crossroads of the city's historical grandeur and its contemporary heartbeat. Guests can traverse time as they step out, wandering from the echoes of history encapsulated in the city's architectural heritage to the rhythm of modern life reflected in the trendy boutiques, gourmet eateries, and lively cultural hubs – or find a moment of solitude at the quiet harbourside nearby.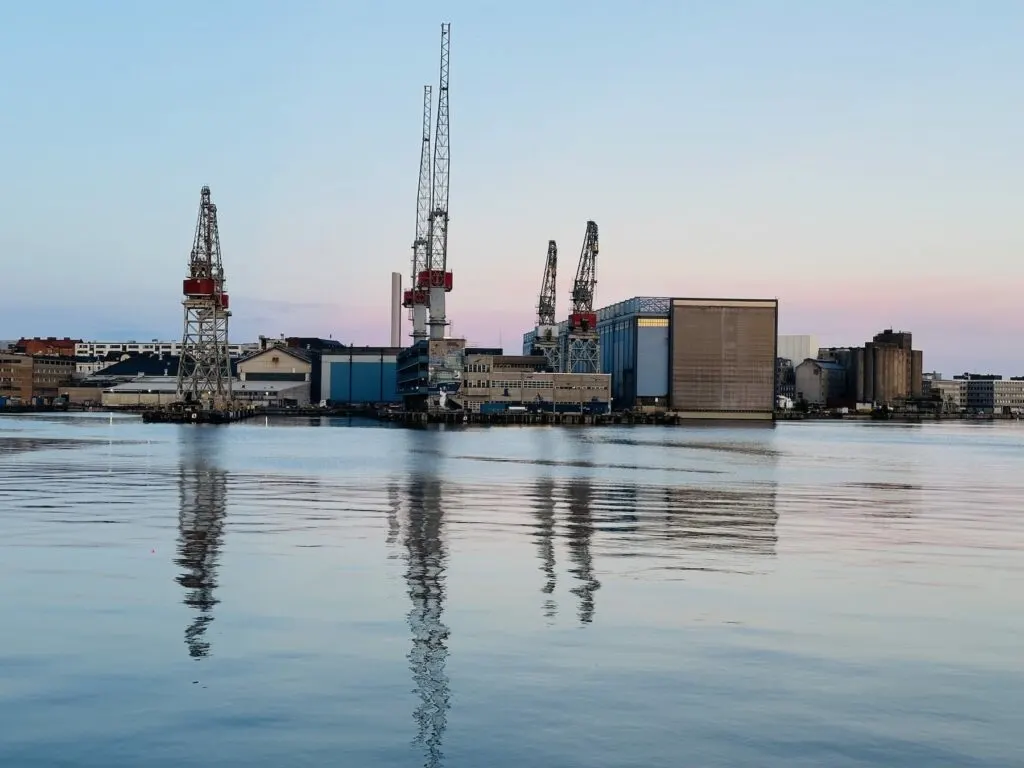 Accommodation Types: The Grandeur of Spacious Elegance
At UNITY Helsinki, the accommodation offerings sing a melodic composition of comfort, space, and modern aesthetics. From the fully furnished and move-in ready studio apartments to the expansive suites, each option provides an impeccable setting for relaxation, work, or both. The meticulous design within each space harmonizes functionality and style, creating an ambiance of airy tranquility and sophisticated comfort.
UNITY offers fully furnished and move-in ready studio apartments, designed to suit your every need, with services similar to a hotel and direct access to an array of on-site facilities. Every silhouette and material choice is carefully curated for a timeless feel and aesthetic appearance. In collaboration with renowned designer Tom Dixon, UNITY provides multifunctional interiors that allow residents to live better on less square footage.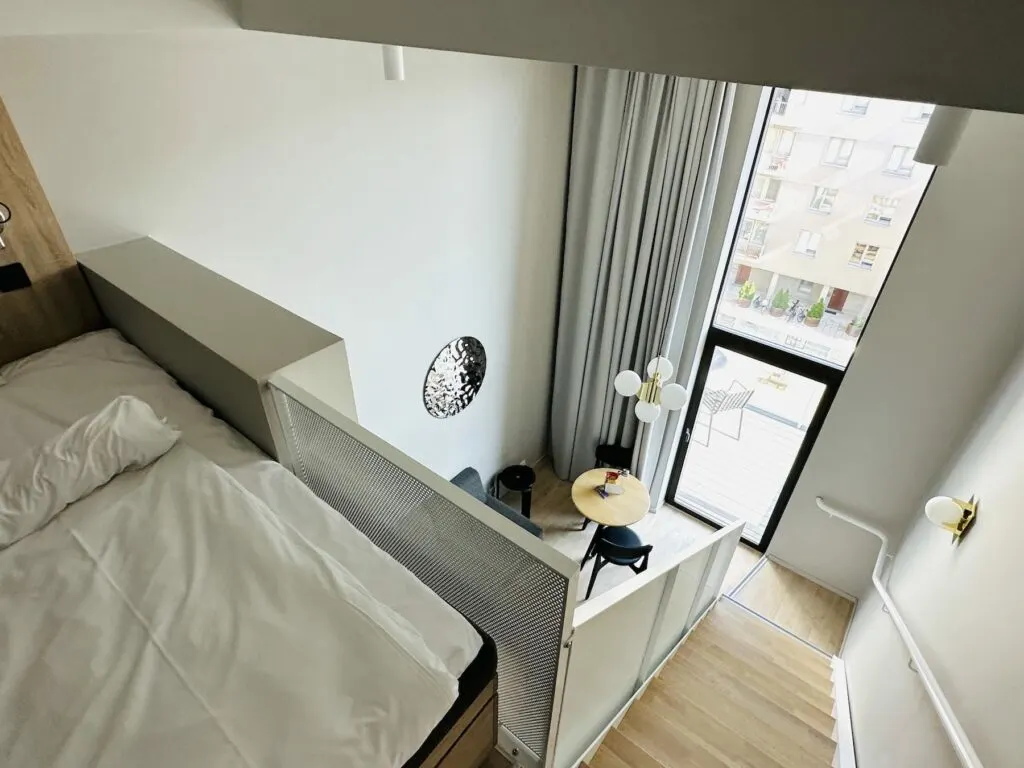 Within these intelligently designed studio apartments, each room is cleverly integrated, offering five rooms in one. From a cozy bedroom to a fully equipped kitchen, a comfortable living area, a functional workspace, and a well-appointed bathroom, every aspect of daily life is seamlessly accommodated. This innovative approach maximizes the use of space without compromising on comfort and style.
Each room sings a soothing serenade of muted tones, plush textures, and avant-garde furnishings. Luxurious bedding, swathed in fine linens, beckons for restful slumber, while floor-to-ceiling windows open up to panoramic views of the city's skyline – a mesmerizing dance of lights and shadows that add a touch of magic to the accommodation. The well-thought-out layout and design ensure an effortless flow of energy, enhancing the overall experience within the generous dimensions of each room.
UNITY Helsinki's commitment to providing fully furnished studio apartments goes beyond mere functionality. It is an invitation to experience a harmonious blend of luxury, convenience, and artistic design. Every element, from the carefully curated furniture pieces to the sophisticated color palette, creates a space that feels like a sanctuary, allowing residents to fully embrace the pleasures of a well-balanced lifestyle.
Discover the grandeur of spacious elegance at UNITY Helsinki, where every accommodation type has been meticulously designed to elevate your stay to new heights of comfort and style. Experience the art of living better with intelligently designed studio apartments that cater to your every need, while enjoying the convenience of hotel-like services and access to a range of on-site facilities. UNITY Helsinki invites you to immerse yourself in a world where luxurious living and exceptional design come together to create an unforgettable experience.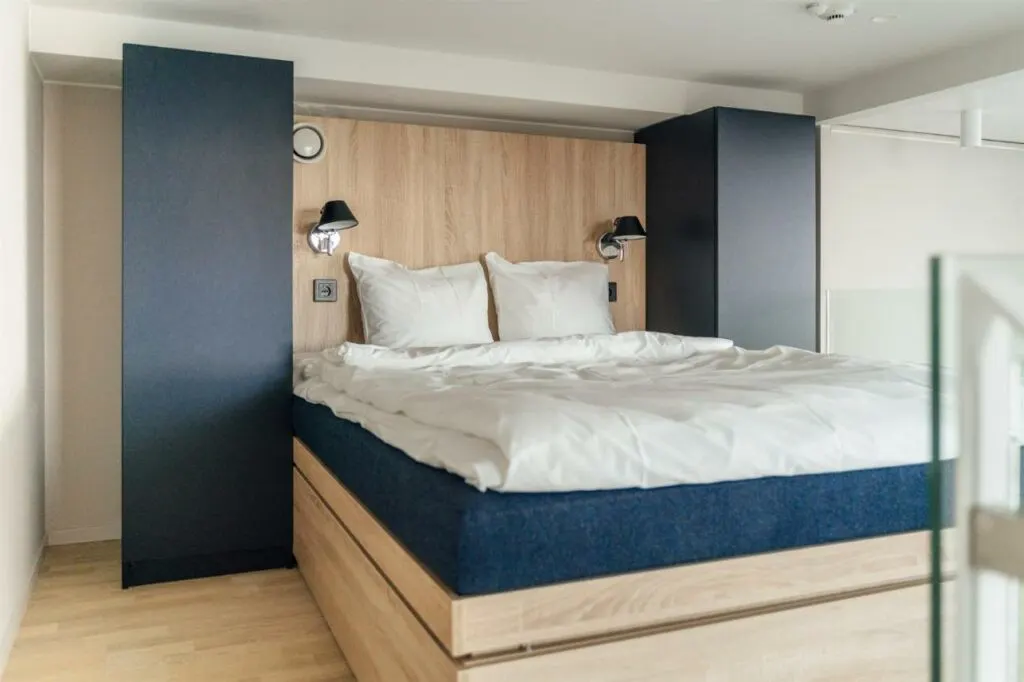 Amenities: Innovation and Indulgence Interwoven
UNITY Helsinki offers a distinctive fusion of advanced amenities and lavish comfort that impeccably encapsulates the spirit of luxurious hospitality. Its wide-ranging features are crafted to foster productivity, relaxation, and socialization, striking a sophisticated balance of design that not only meets guest requirements but also enlivens their senses. The harmonious atmosphere in the hotel seamlessly integrates convenience with sheer pleasure, ensuring an exceptional stay.
The practical amenities provided are aimed at ensuring utmost comfort and ease for the guests. The hotel boasts a 24-hour open gym powered by TechnoGym, allowing guests to continue their fitness regimen at their convenience. The inclusion of changing rooms and showers further adds to the convenience factor. The state-of-the-art fitness center serves as a haven of wellness, providing a revitalizing and rejuvenating sanctuary for the body and mind.
Guests are invited to find solace in the hotel's rooftop saunas, a serene retreat that offers the chance to unwind and savor the breathtaking Helsinki skyline. Exclusive to UNITY Helsinki residents, these saunas are a tranquil oasis, effectively melting away the stresses of the day.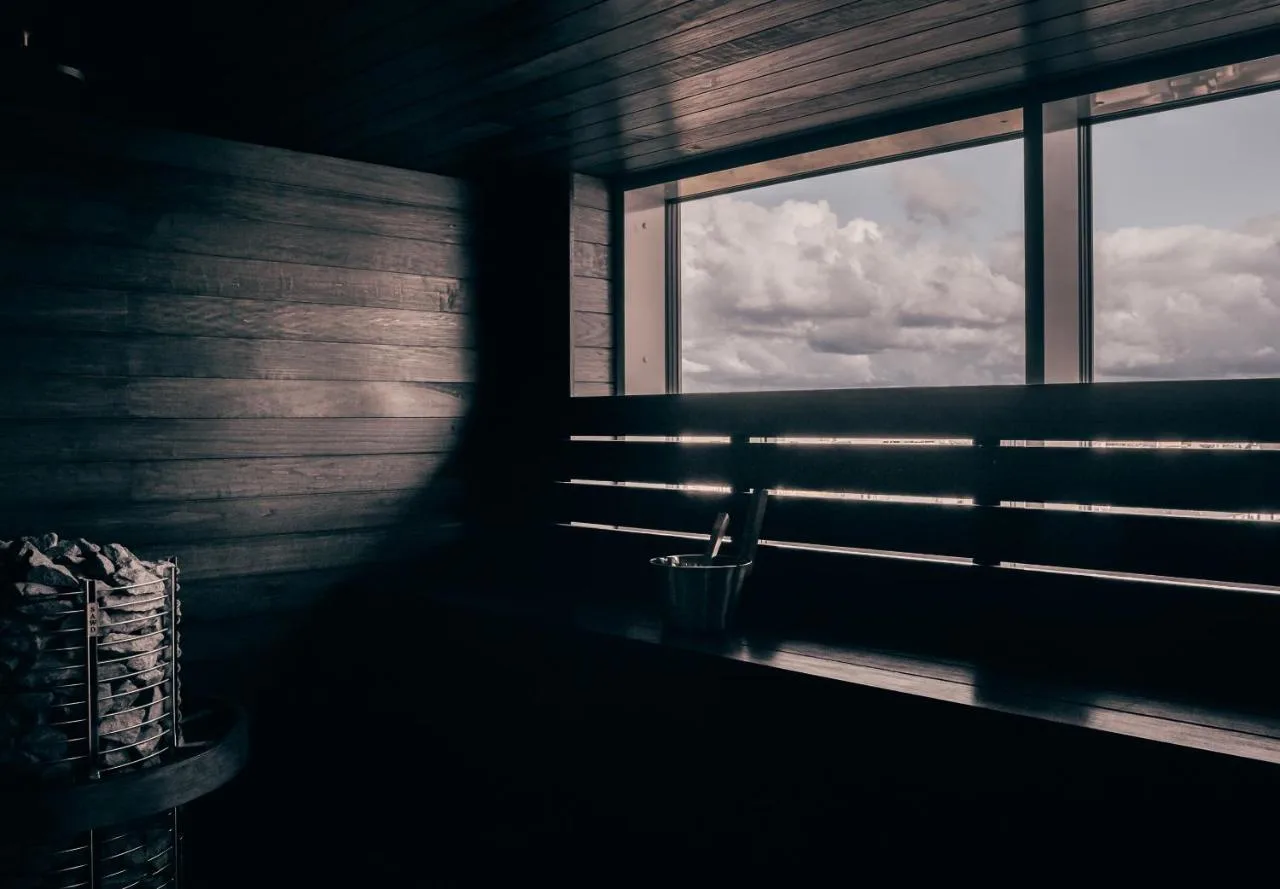 The hotel's rooftop bar provides an elevated social experience. Guests can sip on refreshing beverages while immersing themselves in an enchanting view of Helsinki. Open on Fridays and Saturdays, the rooftop bar fosters a chic atmosphere for unwinding and socializing, a platform to savor the pulsating spirit of the city.
Productivity needs are also well catered to with the hotel's advanced co-working space, uWork. It offers various work arrangements such as permanent desks, meeting rooms, or private offices. Coupled with free Wi-Fi and ergonomic furniture, uWork provides a conducive environment for creativity and collaboration. The co-working area has a direct link to several UNITY facilities, ensuring a smooth work experience.
Further enhancing the guest experience is the AeroGuest app, provided by UNITY Helsinki. The app facilitates remote check-ins, allows access to various services, and enables effortless communication with the hotel staff. The experience of keyless entry adds an element of modern convenience, making guests' UNITY journey even more efficient.
UNITY Helsinki is indeed a hub where innovation and indulgence intertwine. Each amenity offered in this luxury establishment is meticulously designed to heighten the stay of its guests, thereby redefining the notion of comfort and convenience. This hotel stands as an epitome of Helsinki's dynamic energy, promising an unforgettable experience to its patrons.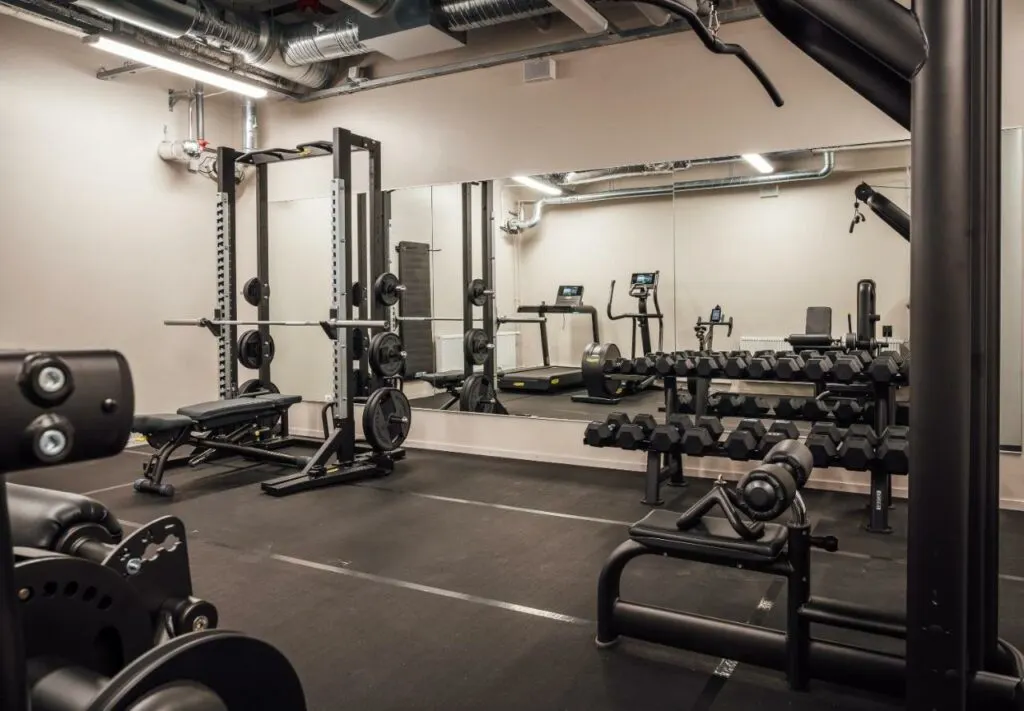 Final Impressions: An Unforgettable Melody
If hospitality were a song, UNITY Helsinki would undoubtedly be its most enchanting melody. From its harmonious location, nestled in the vibrant heart of Helsinki, to the opulent spaciousness of its accommodations, and the innovative co-working spaces that transcend the mundane, the hotel strikes all the right chords. The symphony extends to the realms of culinary delights and wellness, ensuring an all-round enriching experience for its guests.
The detail-oriented ethos of UNITY Helsinki shines through in every aspect, from the artisan-crafted bathroom products that add a touch of local luxury, to the personalised attention provided by the professional staff. The sweet surprise of a Finnish chocolate on your pillow, the breakfast spread that stretches as far as the eye can see, the melodious hum of the city that drifts into the rooms – every note of this hospitality symphony culminates in a beautiful harmony that leaves a lasting impression on its guests.
UNITY Helsinki, with its blend of elegance, modernity, and warm hospitality, is not just a place to stay; it's an experience, a beautiful sonnet that draws guests into a melody of memorable moments. It's a symphony of luxury and comfort that lingers long after the final notes have faded, inviting guests to return for an encore. For those seeking a blend of luxury, comfort, and innovation, UNITY Helsinki is the stage where this grand opera of hospitality is performed to perfection.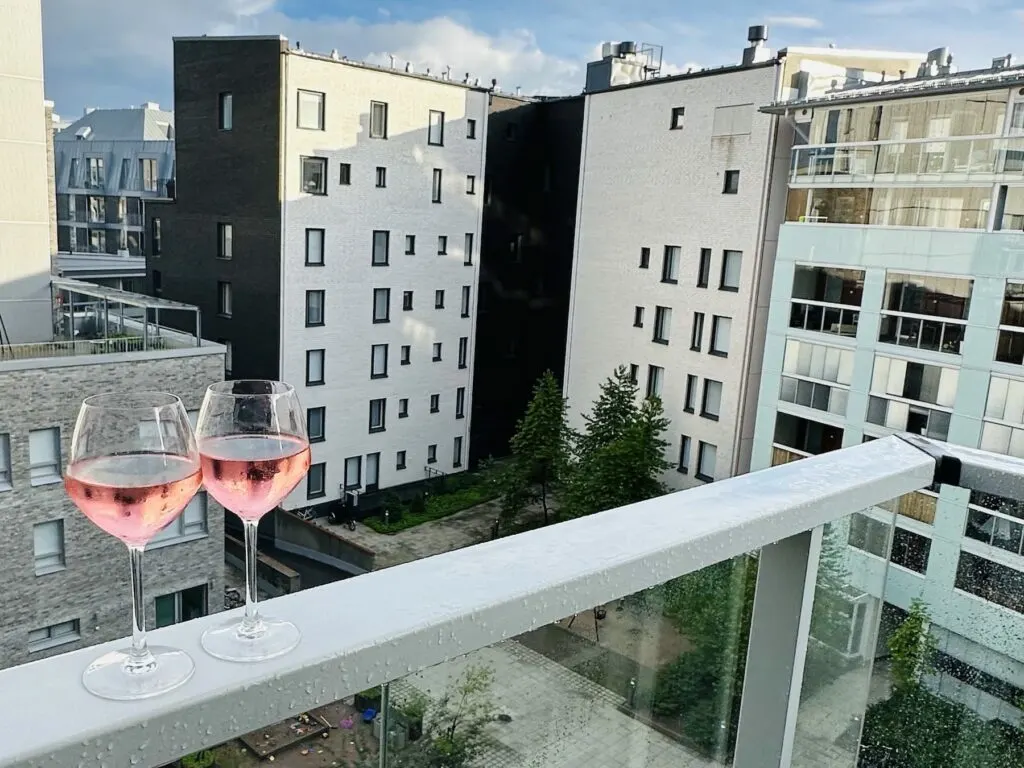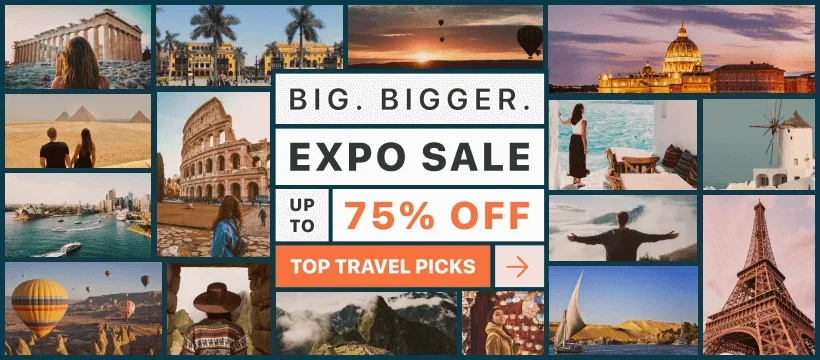 Staying Connected While Travelling
In today's increasingly connected world, staying online while traveling has become essential for a seamless experience. That's where eSIMs come into play, revolutionizing the way we access mobile networks during our global adventures. Say goodbye to hunting down local SIM cards at the airport; eSIMs provide instant activation the moment you land, sparing you the fortune usually spent on international roaming and allowing you to genuinely travel like a local (without getting hopelessly lost!).
With eSIMs, tasks like restaurant recommendations and reservations, up-to-the-minute public transport instructions, checking opening hours, and accessing further information become a breeze. And, of course, sharing your journey on social media is easier than ever. To stay connected wherever you roam, consider using either Airalo or Holafly. Airalo boasts the most extensive range of destinations worldwide, offering smaller data bundles tailored to your needs, while Holafly provides unlimited data packages and fantastic EU data deals.
So why wait? Embrace the future of travel connectivity with eSIMs and make your next journey effortlessly smooth.
Further Things To Consider Before Any Adventure
Now you're all set and prepared to explore our big wide world, why not sort out everything else out all in one go? If necessary for your travel plans make sure you have brought proper travel insurance, protected your privacy by getting a secure VPN, compared all the top hotel booking sites to find just what you're after, reserved an unbeatable rental car price and - of course - booked the best flight deals!
Or maybe just forget it all and go for a last-minute cruise or effortless tour instead?
Many budget travelers (including me) indulge in worldwide airport lounge access, so we can experience luxury while still slumming it in economy. Naturally, we would never leave home without a more general travel guide since we couldn't possibly cover everything here!
Just add an adventurous attitude and plenty of smiles - they go a long way - and that about covers it all! Now go out, find your own path and don't forget to share your best inspiration stories with me on Facebook, Twitter, and Instagram...I'd love to hear from you!