Borneo, a vast emerald island in Southeast Asia, sings a siren song to travelers seeking the enchantment of untouched nature and diverse wildlife. This paradise offers an untamed experience beyond compare, and the key to unlocking its magic lies in the choice of accommodation.
The best hotels in Borneo blend seamlessly with the island's exotic allure, enhancing every facet of your adventure.
As one of the world's largest islands, Borneo unfurls a vibrant tapestry of rainforests humming with life, iridescent beaches kissed by azure waves, and mountain peaks scraping the sky. The best hotels in Borneo beckon you to witness these wonders, offering the perfect sanctuary after a day of exploration.
You can plan a visit at Uncle Tan's Jungle Camp in Borneo, where you can immerse yourself in the raw beauty of the rainforest, embark on thrilling wildlife encounters, and experience authentic jungle living.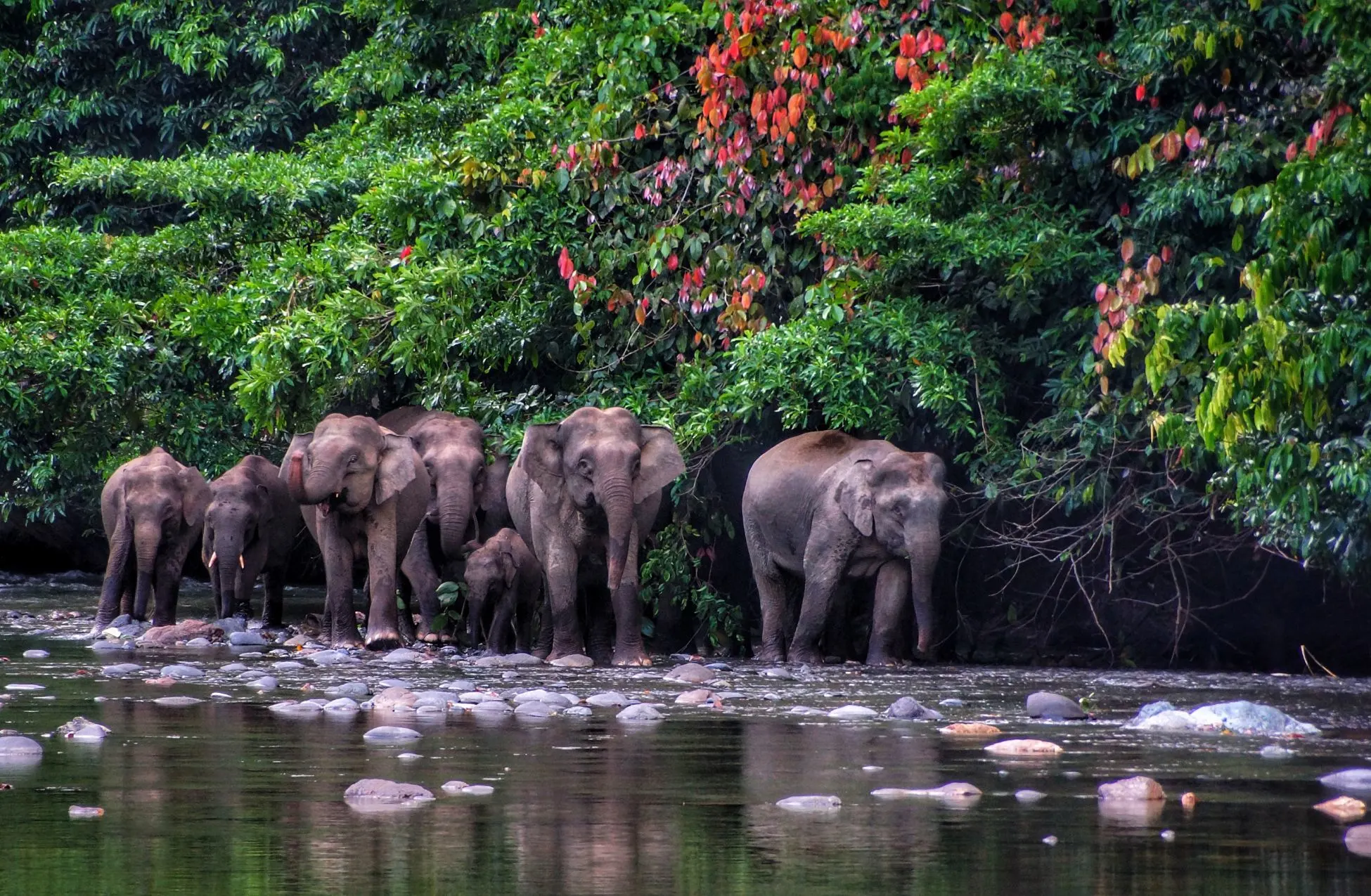 From your chosen accommodation, picture waking to the orchestral sounds of the jungle, feasting on local delicacies against a backdrop of untamed beauty, or unwinding in a sumptuous spa as the sun sets over the sea. Your chosen hotel not only offers a place to rest but serves as a gateway to Borneo's heart, marrying comfort with the island's unique charm.
In the bustling city of Kota Kinabalu, the majestic Mt. Kinabalu beckons adventurers, while the Tunku Abdul Rahman Park offers a window into a dazzling underwater world. Your hotel here is more than a room—it's a front-row seat to urban life, flanked by nature's grandeur.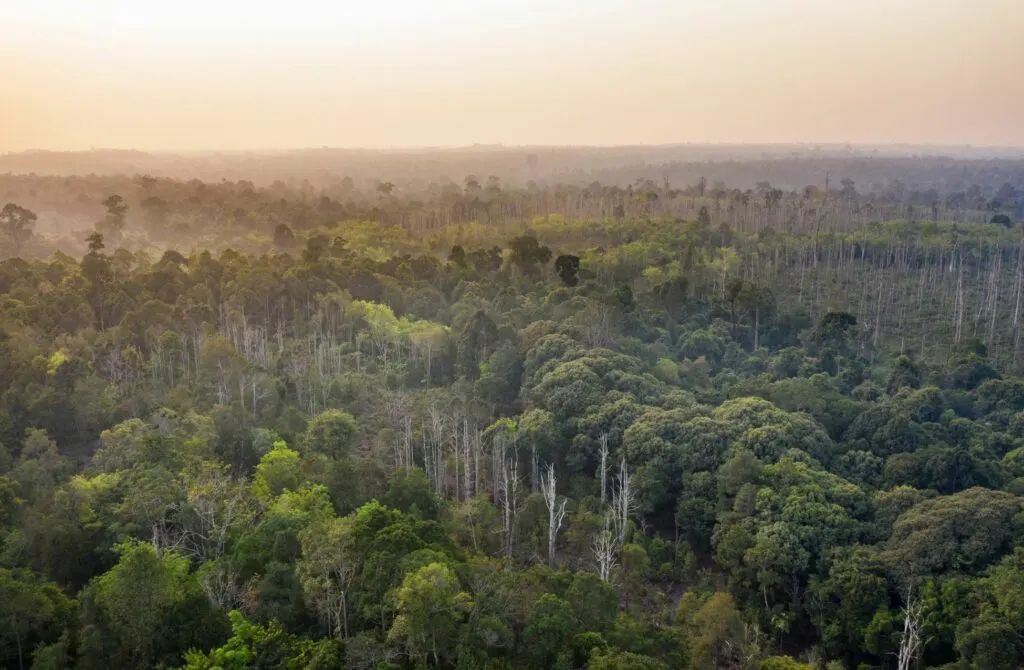 Journey deeper into Borneo's heart with Kuching, a city rich in history and culture, affectionately known as the Cat City. A hotel in this intriguing locale opens the door to wander through a mesmerizing maze of heritage streets, relax by the tranquil river, or embark on an unforgettable wildlife encounter.
Also, don't miss the opportunity to take a dive at Sipadan Island in Malaysian Borneo, renowned for its pristine coral reefs and abundant marine life. Explore the underwater wonders and immerse yourself in the breathtaking beauty of this renowned diving destination.
Selecting the right accommodation can make or break your Borneo adventure, serving not merely as a place to sleep but as a home base for exploration, a touchstone for local culture, and a restorative retreat.
The best hotels in Borneo understand this, complementing the island's allure and ensuring your journey into this vibrant wilderness becomes a cherished memory. Prepare to uncover the hidden treasures of Borneo; a voyage of a lifetime awaits.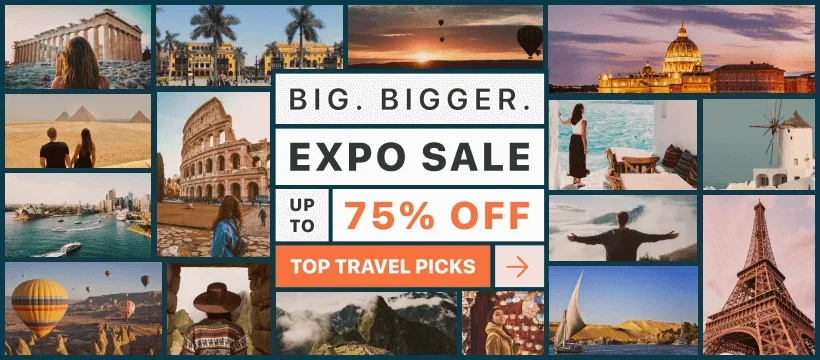 Luxury Hotels In Borneo
Shangri-La's Rasa Ria Resort & Spa majestically stands within 400-acres of lush tropical nature in Kota Kinabalu, Sabah, Malaysian Borneo. This enchanting resort boasts the perfect combination of extravagant amenities and awe-inspiring nature, offering guests an unforgettable getaway.
Indulge in lavish Ocean and Garden wings tailored for adult relaxation and families respectively, while exploring the harmonious blend of luxury and nature's untouched beauty.
Exquisite is the only way to describe the vast array of amenities available: from stunning private beaches to tropical rainforest excursions, this resort knows how to capture the hearts of its visitors. Be amazed by the enchanting views of Mount Kinabalu and let the spirit of Borneo sweep you off your feet with breath-taking sunsets.
The captivating ambience and alluring intimacy of Shangri-La Rasa Ria will undoubtedly leave you with memories that last a lifetime.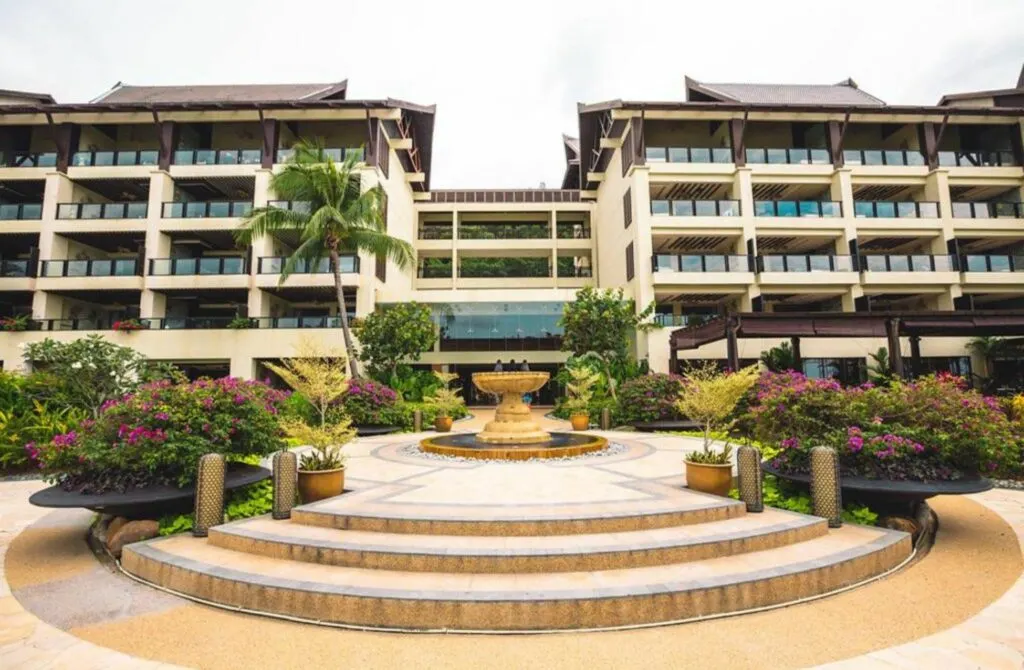 Gaya Island Resort is an idyllic gem nestled amongst the azure blue waters and verdant forest of Gaya Island in Sabah, Malaysia. Time seems to stand still in this island paradise, where 121 lavish rooms and suites artfully blend contemporary style with traditional Bornean craftsmanship.
Immerse yourself in the enchanting seclusion of your luxurious abode, while the symphony of the surrounding jungle and ocean soothes your soul. Marvel at the diverse marine life in the adjacent Tunku Abdul Rahman Marine Park or bask in the sun on pristine sandy beaches.
Rejuvenate in the resort's award-winning spa, inspired by local healing rituals that embrace the essence of Borneo's rich cultural heritage. Gaya Island Resort is the epitome of a mesmerizing escape, cradled within a vibrant, mystical world of natural wonders.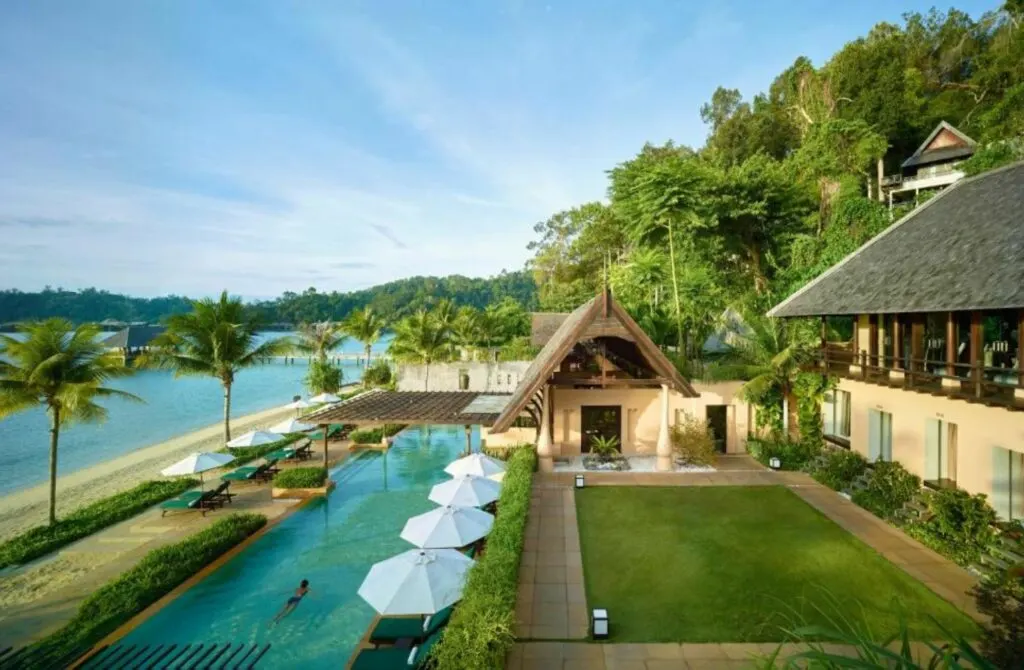 Shangri-La Tanjung Aru Resort & Spa lies on the shores of the South China Sea, near Kota Kinabalu, Sabah, Malaysia, and is a sanctuary of luxury and indulgence. This spectacular beachfront resort boasts 498 elegantly appointed rooms and suites, each with a balcony that offers stunning views of the azure ocean, verdant gardens, and magnificent sunsets.
The resort's exclusive Horizon Club Lounge adds a touch of opulence to the experience, with personalized service and unparalleled attention to detail. The heart of the resort is its CHI, The Spa, which provides an extensive selection of Asian-style therapies, emphasizing holistic wellness and vitality.
Feeling active? Test your skills on a nine-hole golf course, set amongst immaculately manicured gardens, or partake in watersports and island-hopping adventures. A world of tropical delights awaits you at Shangri-La Tanjung Aru Resort & Spa, where lavish comforts and warm Bornean hospitality will envelop you in pure bliss.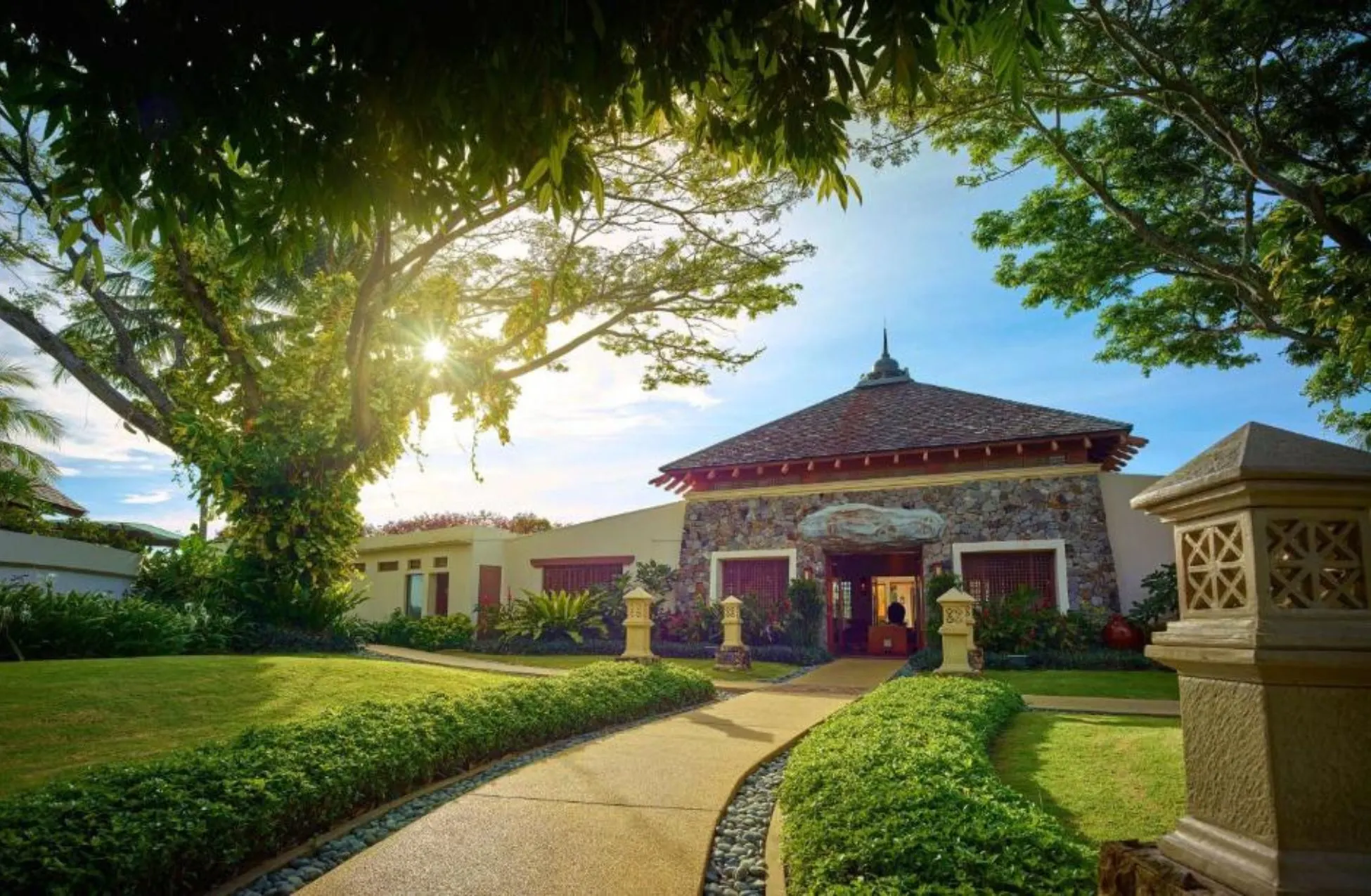 Gayana Marine Resort is a luxurious, eco-paradise located on Gaya Island in Sabah, Malaysia. Borneo's captivating marine world comes to life in this unique resort that features 52 enchanting overwater villas, all with private balconies that directly overlook the deep blue sea.
Be immersed in an enchanting wonderland, as you indulge in elegantly designed villas that harmoniously blend with the surrounding lush environment. A true haven for marine enthusiasts, the resort's on-site Marine Ecology Research Centre allows you to dive into the azure depths and explore the beauty of the coral reefs, teeming with vibrant sea creatures.
Savour a myriad of culinary experiences, from intimate gourmet dining to laid-back barbecues, all set against a backdrop of breath-taking ocean views. Allow yourself to be enchanted by the magic of Gayana Marine Resort, and relish a stay beyond your wildest dreams.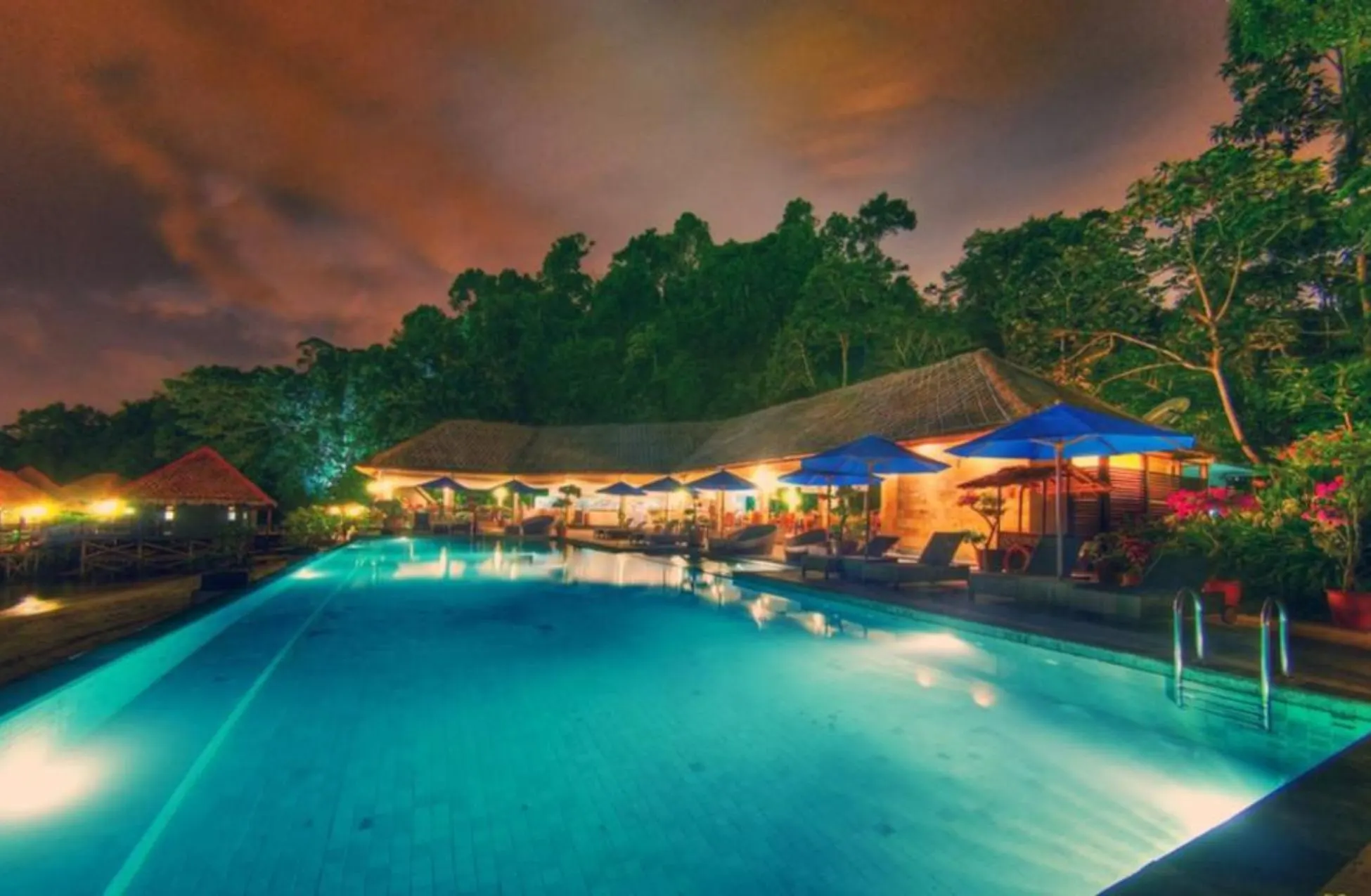 Budget Hotels In Borneo
For the price-conscious traveler seeking a fully immersive Borneo experience, we have found some exceptional budget hotels that don't skimp on style, comfort, or convenience. Be swept off your feet by the allure of these incredible accommodation options, all priced to fit within your budget.
Miri Lodge Paradise is another gem among Borneo's budget hotels. Situated in the bustling city of Miri, it promises travelers easy access to the region's most popular attractions.
Upon arrival, you'll notice how the hotel masterfully fuses quaint charm with contemporary style, opting for soothing color palettes, plush bedding, and intricate wooden touches that beckon you into a restful stay.
Beyond the sumptuous rooms, you'll appreciate thoughtful amenities such as a lively café and a luxuriant garden oasis. Treat yourself to an unforgettable stay at the Miri Lodge Paradise without breaking the bank.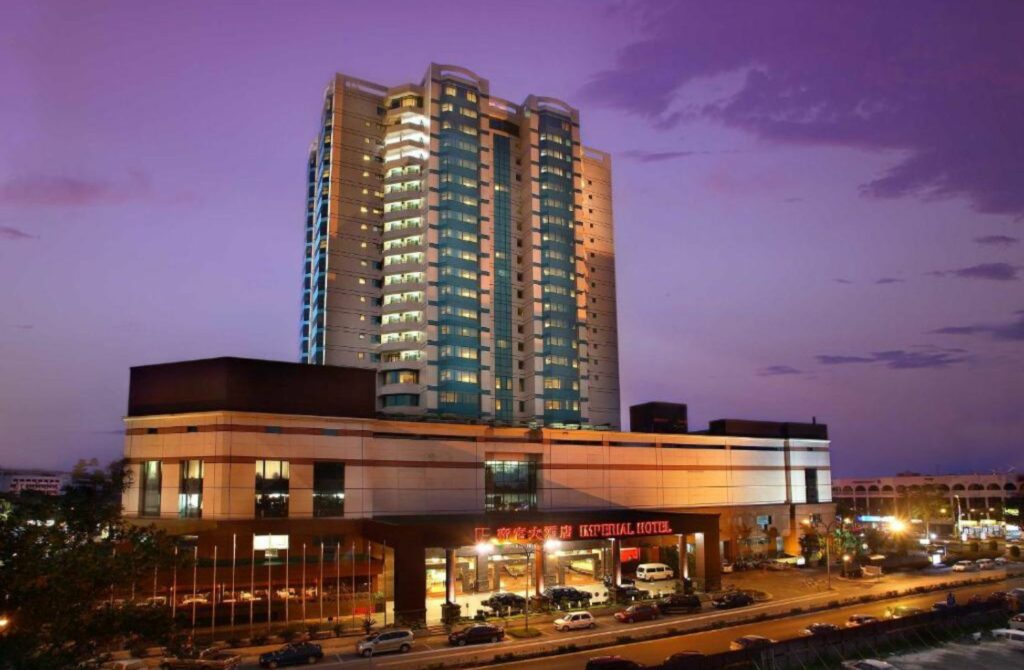 Moving towards the rainforest, Kuching's Dazzling Getaway offers a serene haven in a centrally located 3-star hotel. The immaculate white facade sets the tone for what lies inside: a wonderland of elegance and enchantment.
Step into your spacious room with floor-to-ceiling windows, providing ample natural light to showcase the opulent furnishings and gorgeous artwork. Delight in the carefully chosen amenities, including a refreshing pool and top-notch fitness center.
Not only is Kuching's Dazzling Getaway a splendid home base for your Borneo adventures, but its accessible prices will leave you with ample funds to explore the region's many delights.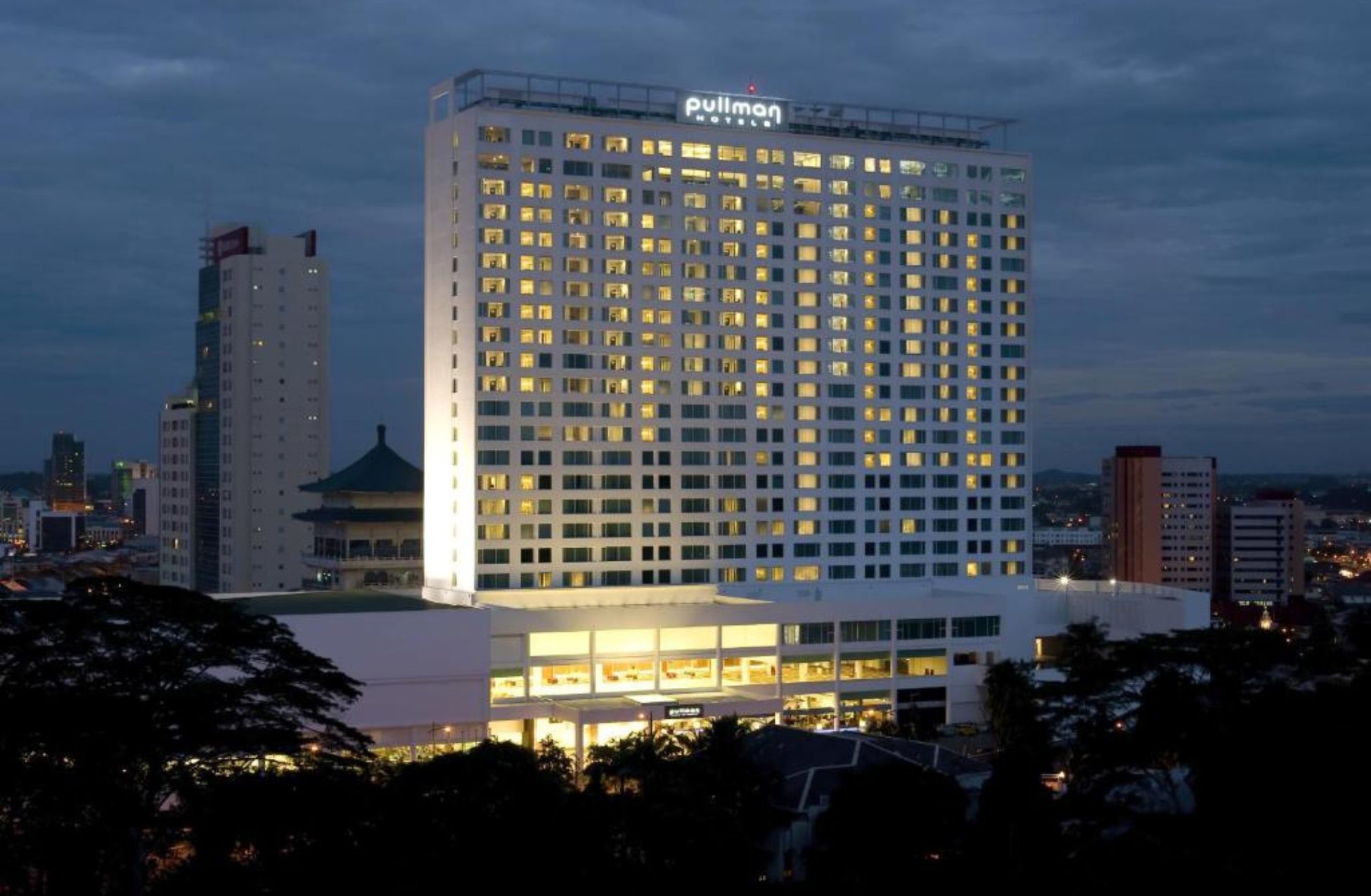 Finally, for a more luxurious experience without the exorbitant price tag, the Hyatt Centric Kota Kinabalu is truly a dream come true. Ensconced in the heart of Kota Kinabalu, this 5-star hotel is surprisingly affordable while providing top-tier comfort and service.
As you enter, the grandeur of the lobby—with its stained glass ceilings, sumptuous upholstered furniture, and verdant plant walls—sets the stage for a stay that surpasses all expectations.
The rooms, with their plush bedding, polished décor, and abundant amenities, offer an oasis of tranquility at the end of a day filled with exploration. Indulge at the on-site restaurant, enjoy cocktails at the bar, or unwind by the outdoor swimming pool—all the while marveling at the unmatchable value that Hyatt Centric Kota Kinabalu provides.
Each of these hotels offer distinct charms and unique selling points that, combined with their affordable prices, make for truly irresistible lodging options in Borneo. Book your stay as soon as possible and prepare to embark on an unforgettable adventure.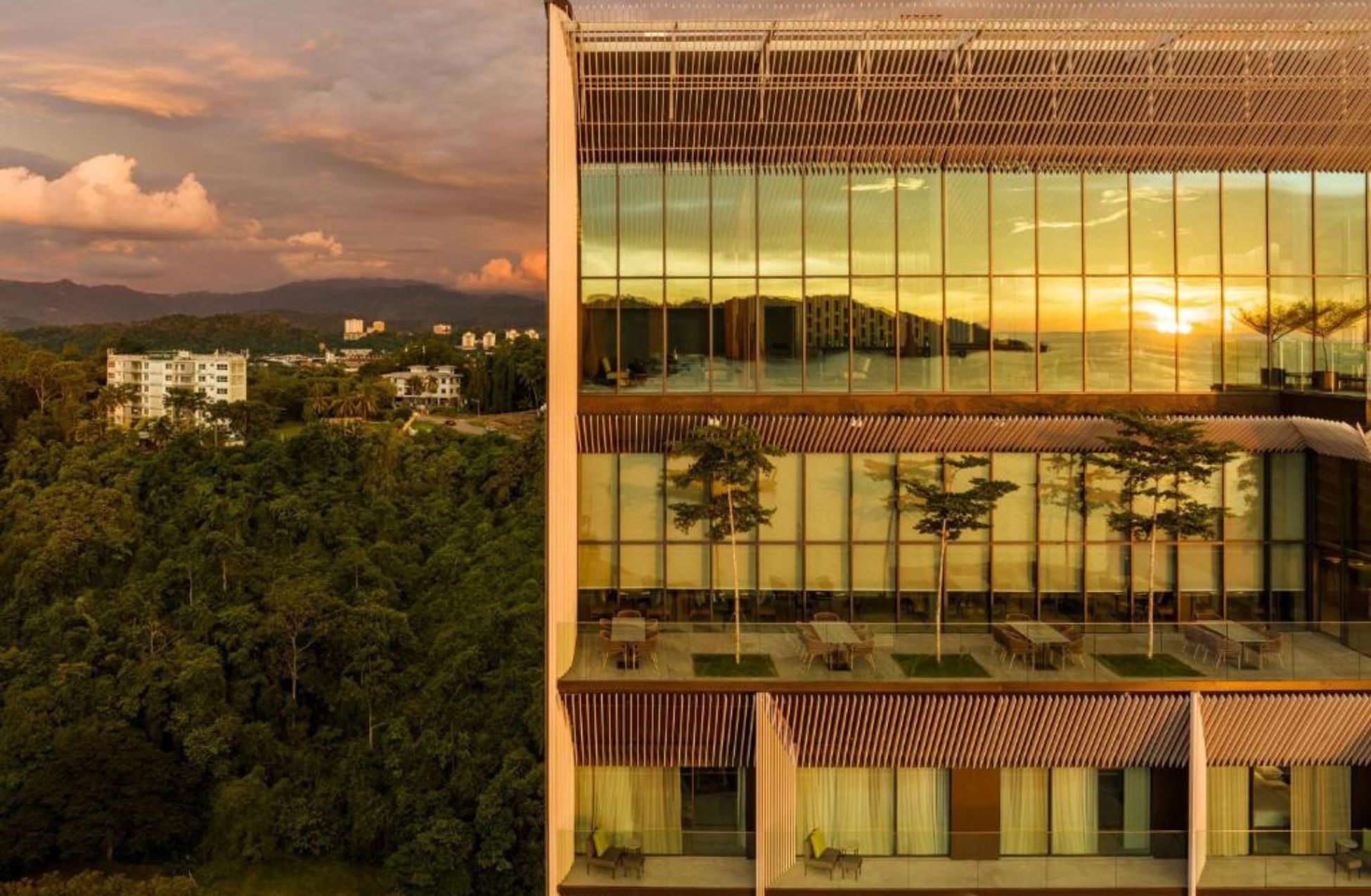 Eco Hotel In Borneo
Immerse yourself in the symphony of nature as you indulge in a luxurious stay at this breathtaking eco hotel in Borneo. This exquisite haven offers a seamless mix of comfort and sustainability, allowing you to experience the wonders of Borneo's unique ecosystem without leaving a carbon footprint.
Just a short distance away, you can expand your travel to Malaysia and find different activities to do in Kuala Lumpur, from exploring iconic landmarks to savoring delicious street food and immersing yourself in the vibrant culture of the country.
As you finish each day, enjoy the serene garden and splendid pool of this hotel, every aspect of this eco-friendly establishment is designed to elevate your stay while keeping Mother Nature's best interests at the forefront.
As you continue to traverse through the pristine landscapes of Borneo, the alluring charm of LUMA Hotel Kota Kinabalu is simply impossible to miss.
With its modern façade harmoniously intertwined with lush greenery and the vibrant pulse of Kota Kinabalu, this eco-conscious hotel is an ideal choice for those seeking a blend of urban charm and natural splendor.
Located just a stone's throw away from the Tunku Abdul Rahman Park, this emerald gem offers an exceptional opportunity to explore the wonders of the underwater world as well as the flourishing flora and fauna of Bako National Park.
The hotel's spacious rooms, verdant gardens, and refreshing outdoor pool create a dreamy oasis that seamlessly blends the allure of the cityscape with the serenity of nature's warm embrace. Embark on a journey of eco-conscious luxury as you choose to stay at any of these captivating eco hotels in Borneo.
Bask in the transcendental beauty of the island's natural wonders, indulge in the opulence of world-class amenities, and let the enchanting symphony of Borneo's vibrant ecosystem accompany you on this unforgettable voyage.
Mountain View Hotels In Borneo
For those who crave a more tranquil atmosphere, the Sabah Tea Garden offers the quintessential mountain escape. Surrounded by lush greenery and rolling hills, this enchanting hotel is nestled within Borneo's astounding highlands.
Guests can lose themselves in the serene beauty of nature while sipping on a warm cup of flavorful Malaysian tea, harvested and processed on-site. The Sabah Tea Garden also offers guided tours of their tea factory for curious visitors eager to learn about the history and tea-making process.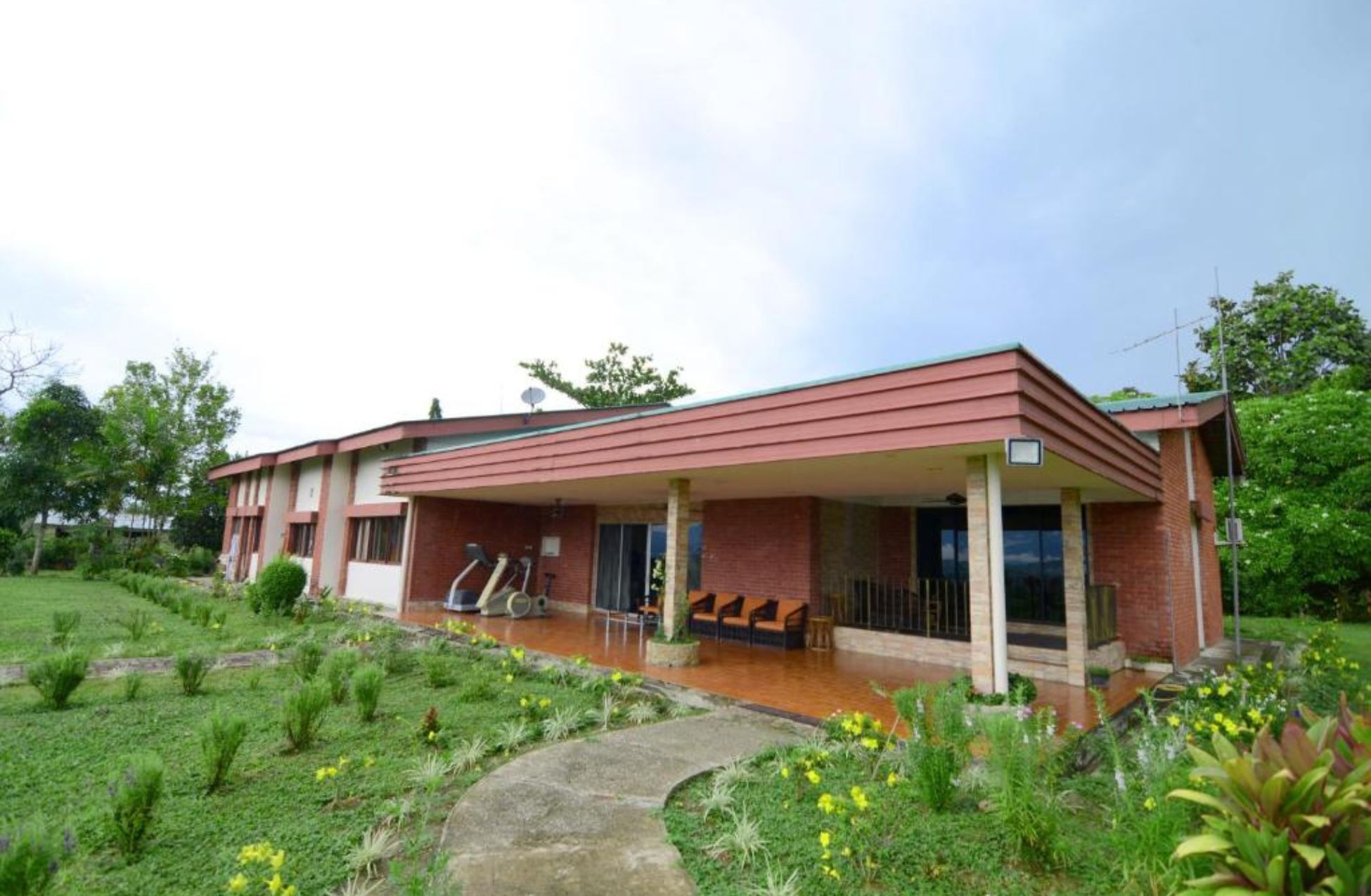 City View Hotels In Borneo
Situated in the bustling city of Kuching, the stylish Hilton Kuching offers breathtaking city views and remarkable comfort. Overlooking the Sarawak River, guests can revel in the hotel's splendid vista while enjoying an elegant cocktail at the rooftop bar or savoring a delectable meal at one of the hotel's exquisite restaurants.
The iconic Mount Santubong serves as a magnificent backdrop to the city's skyline, adding an air of mystique and allure to this already fabulous hotel.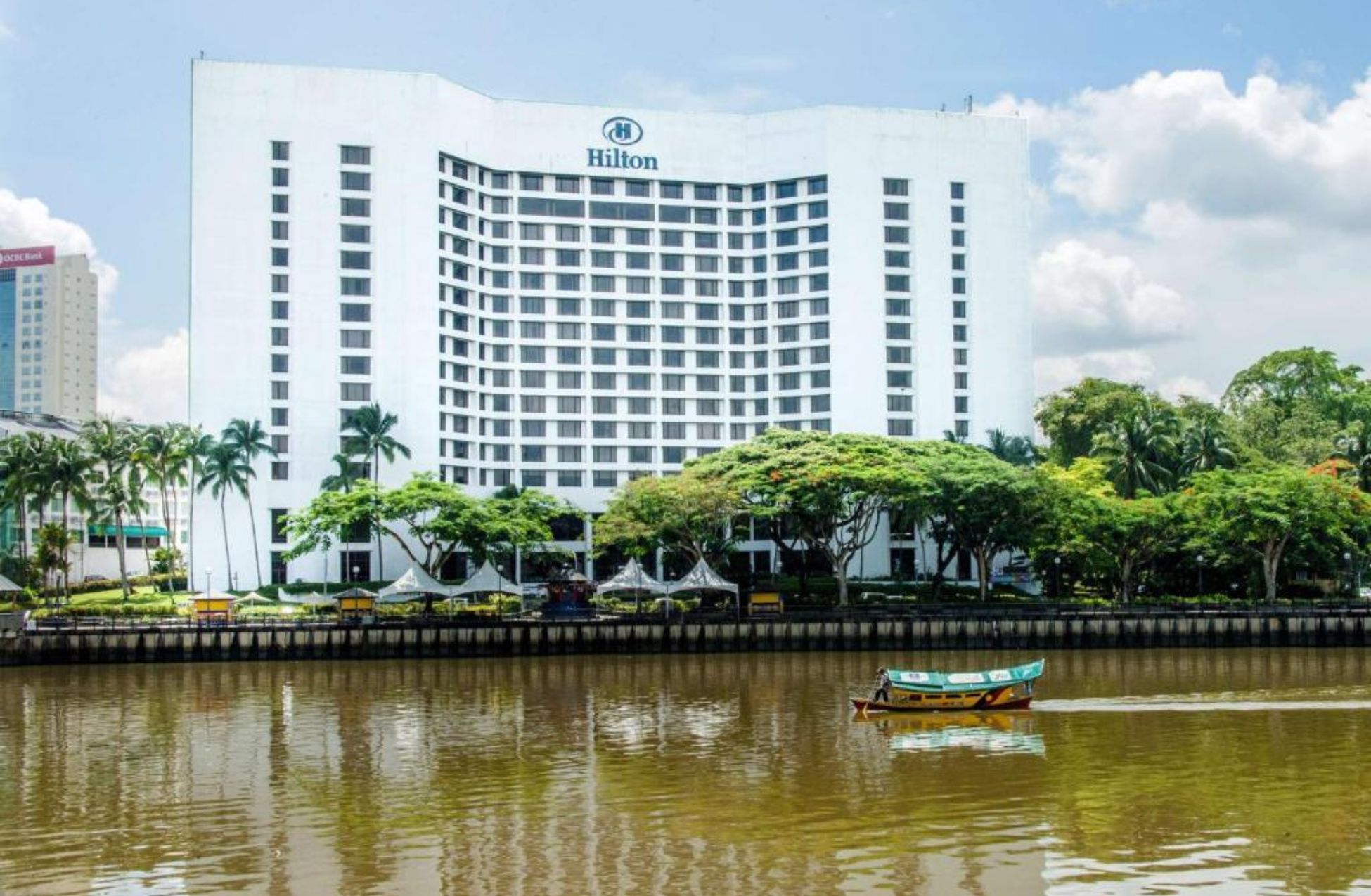 iscover the perfect blend of style and sophistication at Le Méridien Kota Kinabalu, a remarkable hotel near the heart of this bustling Malaysian city. With its stylish design and luxurious amenities, Le Méridien strikes the perfect balance between urban elegance and coastal charm, providing guests with an unforgettable stay.
Boasting panoramic views of Kota Kinabalu's cityscape, this hotel is sure to leave a lasting impression on all who visit. Unlock the vibrant city's potential while relishing in the exceptional views of both the city and the sea, right from the comfort of your room.