Fukuoka, Japan's dynamic coastal city, effortlessly melds its rich history with an invigorating modern energy. As you contemplate a visit to this mesmerizing destination, the importance of selecting the right base becomes evident.
The best hotels in Fukuoka don't just offer rooms; they transform your trip, becoming an integral thread in the city's tapestry you're weaving.
Imagine waking up, not just in a city buzzing with life, but in accommodations that resonate with the city's heartbeat. Here, where ancient shrines neighbor contemporary skyscrapers, your chosen retreat should reflect that harmonious blend.
Delving into Fukuoka's vibrant street food scene or exploring its serene temples, the experience deepens when you return to a place that embraces both ends of the spectrum.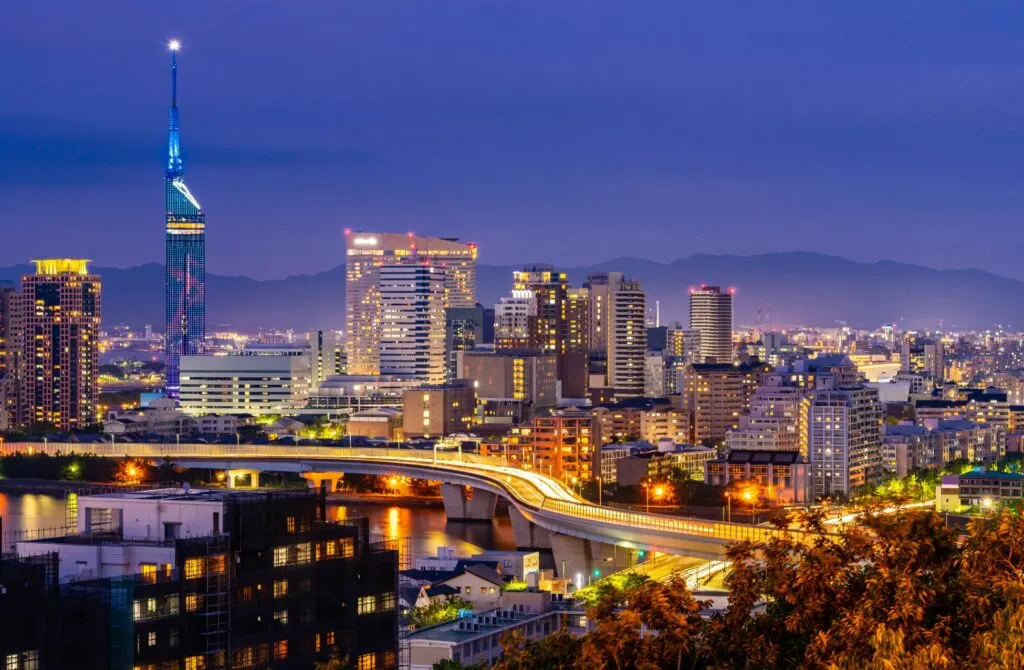 Accommodation in Fukuoka can elevate your experience from memorable to unforgettable. A perfectly positioned room offers more than just a view; it provides a sense of place, grounding your adventures in the city's spirit. It's not just about having a bed to sleep in, but about immersing yourself in Fukuoka's essence every moment of your stay.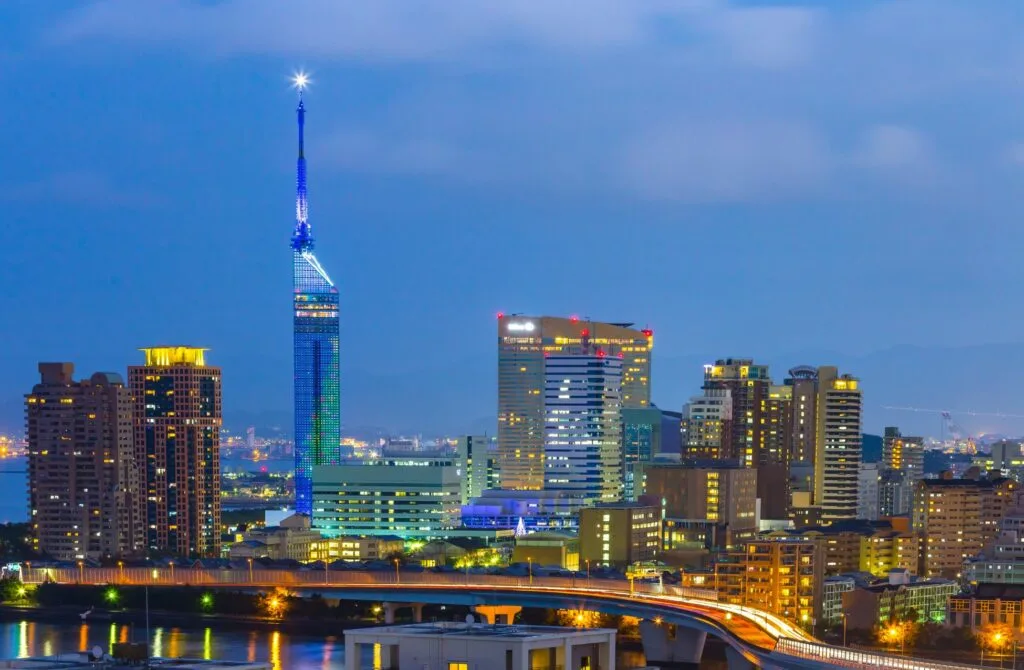 In Fukuoka, where coastal breezes whisper tales of samurai battles and modern innovation, the right lodging choice isn't a mere detail—it's a cornerstone of your journey. Experience this city in full, knowing that as each day unfolds, your evening retreat awaits, echoing Fukuoka's allure in every curated detail.
So, whether you're exploring historical sites, indulging in culinary delights, or embarking on captivating Japan tours, the right lodging ensures that your connection with Fukuoka remains profound and enduring.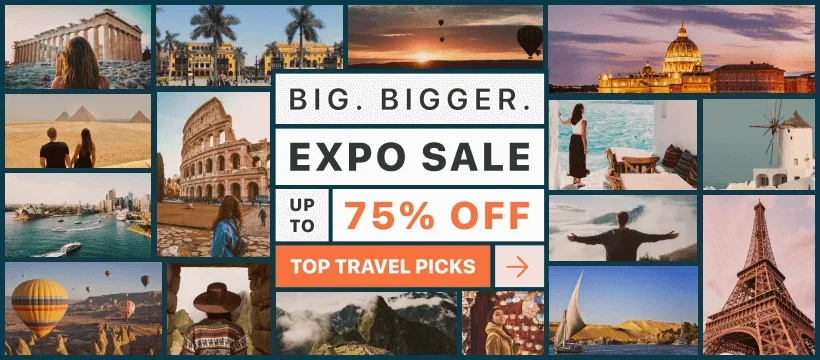 Luxury Hotels In Fukuoka
Fukuoka, a vibrant city in Japan, offers an array of luxurious hotels that cater to your every need and desire. These lavish accommodations provide an exceptional experience, impeccable service, and exquisite amenities. Here are four of the best luxury hotels in Fukuoka that you should consider for your next visit.
Grand Hyatt Fukuoka is a prestigious 5-star hotel offering a sophisticated and refined stay. Located in the heart of the city, it is nestled within the Canal City Hakata complex, which boasts excellent shopping, dining, and entertainment options.
The hotel's elegantly designed guest rooms combine contemporary style with traditional Japanese elements, creating a harmonious and inviting atmosphere. Each room is equipped with the latest technology, ensuring your comfort and convenience.
Unwind at the hotel's luxurious spa, which offers personalized treatments and rejuvenating experiences, or indulge in an unforgettable culinary journey at one of the hotel's gourmet restaurants. With impeccable service and stunning views of the city, the Grand Hyatt Fukuoka promises a truly memorable stay.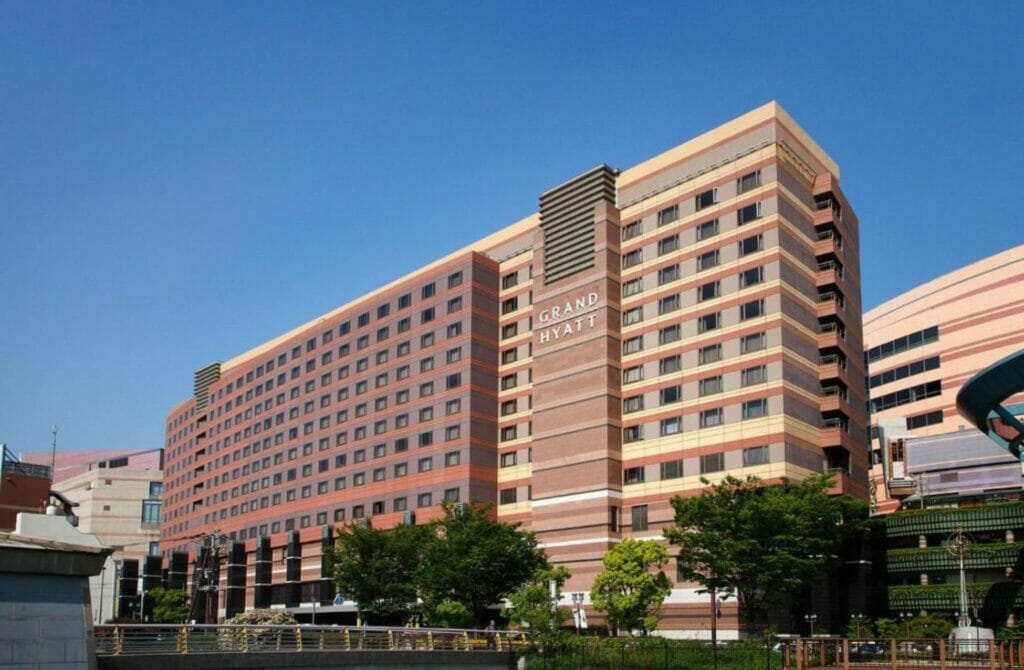 Hilton Fukuoka Sea Hawk is a 5-star hotel that will undoubtedly exceed your expectations. Perched on the waterfront, this stylish and modern hotel offers an unparalleled combination of breathtaking ocean views and luxurious amenities.
The property boasts beautifully-appointed guest rooms, each with comforts such as plush bedding and premium entertainment systems.
When you're not lounging in your elegant room, why not treat yourself to a lavish spa treatment, or work out at the state-of-the-art fitness center? The hotel also offers numerous dining options, from fine dining to casual eateries, each providing a unique culinary experience to delight your senses.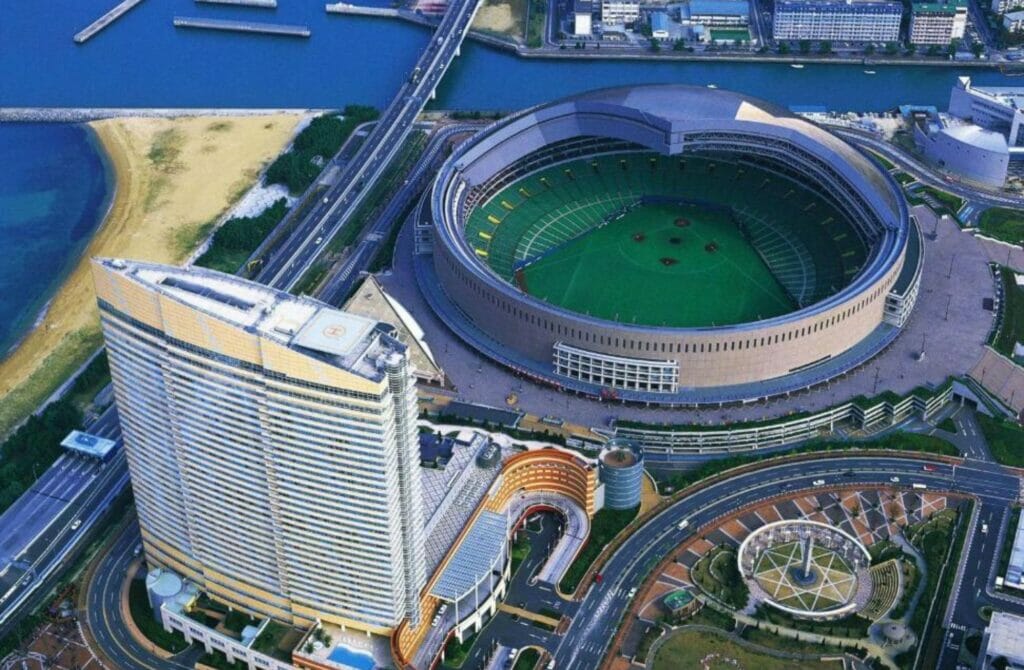 Hotel Nikko Fukuoka is an exquisite 5-star property that epitomizes the ultimate in luxury and comfort. Its prime location, within walking distance of Hakata Station, makes it an ideal destination for both business and leisure travelers.
The hotel features an impressive array of amenities, including a stunning indoor pool, a traditional Japanese garden, and a variety of dining options to please even the most discerning palate. The guest rooms are tastefully designed with a blend of modern elegance and Japanese aesthetics, providing a serene and tranquil retreat amidst the bustling city.
Sophisticated and classy, Hotel Nikko Fukuoka promises a truly extraordinary experience.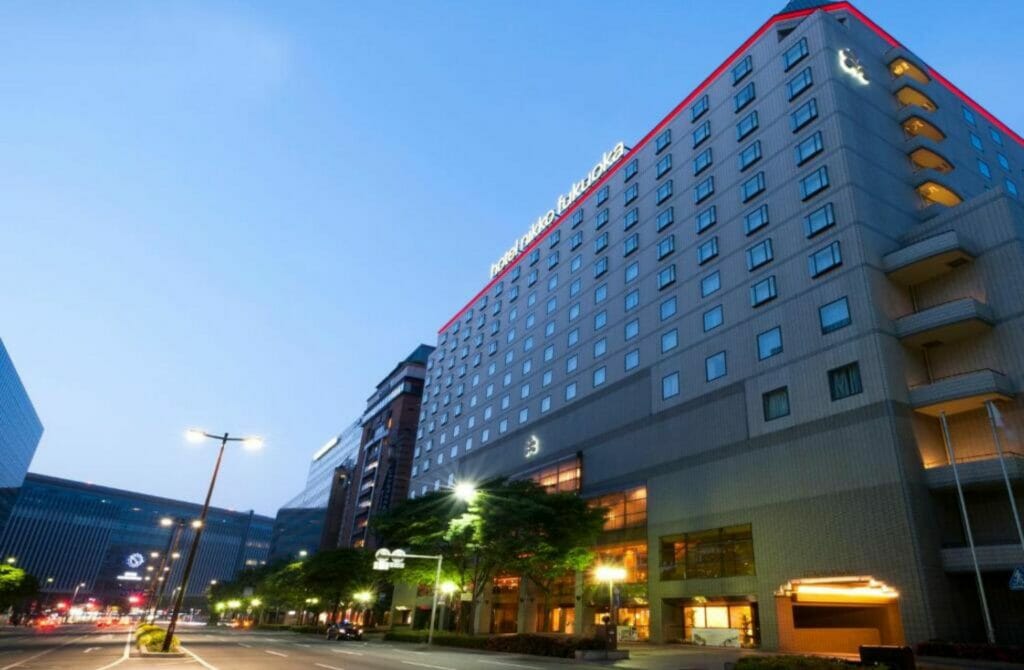 Hotel Okura Fukuoka is a 5-star hotel that beckons with its refined ambience and impeccable service. Situated in the heart of the city, this hotel offers easy access to key attractions and business districts. The guest rooms showcase a blend of understated luxury and modern convenience, featuring amenities designed to satisfy your every need.
The hotel's facilities include an indoor swimming pool, a fully-equipped fitness center, and a soothing spa to indulge in a rejuvenating and restorative experience. Savor an exceptional culinary journey at one of the hotel's superb restaurants, each offering an unforgettable gastronomic adventure.
Hotel Okura Fukuoka truly embodies the spirit of traditional Japanese hospitality, ensuring a remarkable stay in this fascinating city.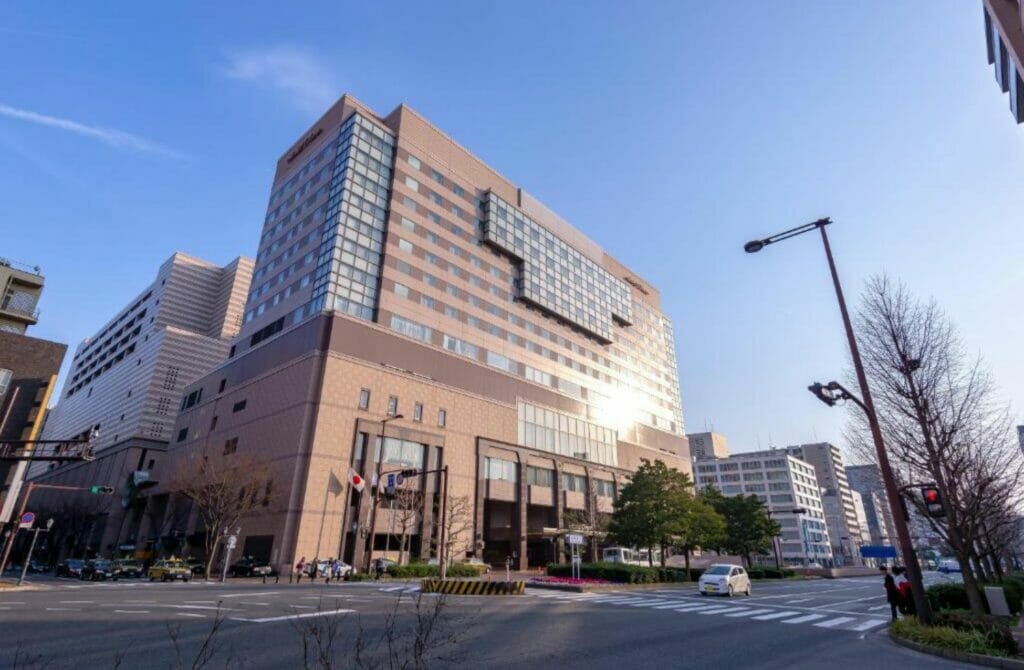 Boutique Hotels In Fukuoka
Agora Fukuoka Hilltop Hotel & Spa invites you to immerse yourself in the captivating fusion of Japanese elegance and Western comfort. Situated atop a tranquil hill in the heart of the city, this luxurious retreat offers stunning panoramic views of Fukuoka.
Indulge in the indulgence of the on-site spa, where you can experience traditional Japanese treatments, and savor mouthwatering cuisine from their acclaimed restaurants. The beautiful interior design and exceptional service make this a must-visit destination during your stay in Fukuoka.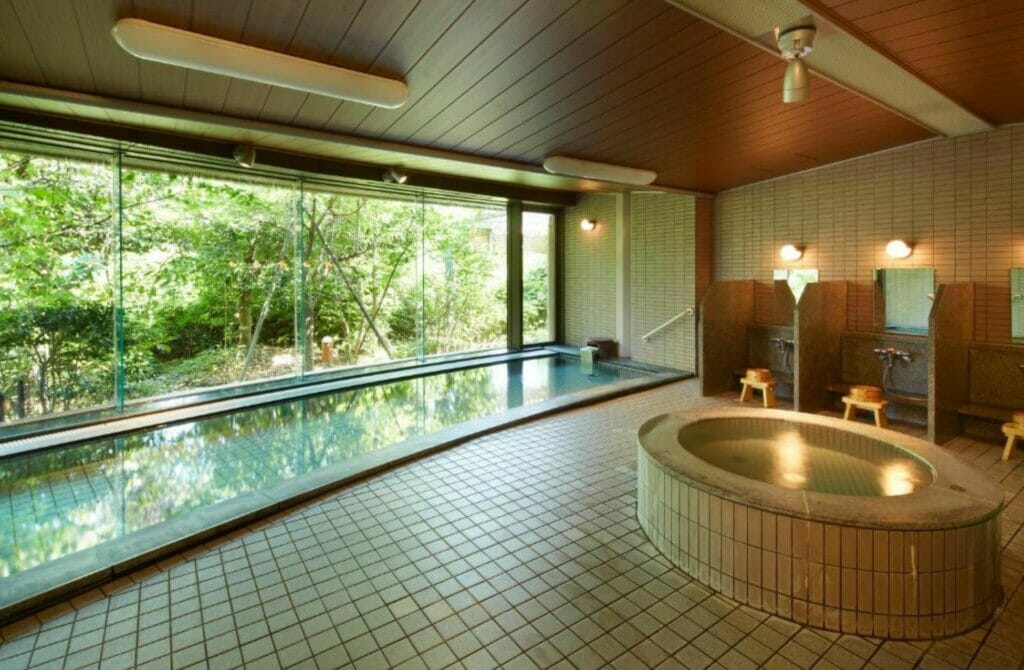 Venture into the heart of Asia and discover Hotel Resol Trinity Hakata, a delightful boutique hotel in Fukuoka's bustling Hakata Ward. Boasting an attractive modern design and outstanding attention to detail, this hotel is a sanctuary of style and relaxation.
Each room is thoughtfully designed to create a soothing atmosphere, while delectable culinary experiences await you at their on-site restaurant. Just steps from major shopping centers and transportation hubs, it is an ideal base for your Fukuoka adventures.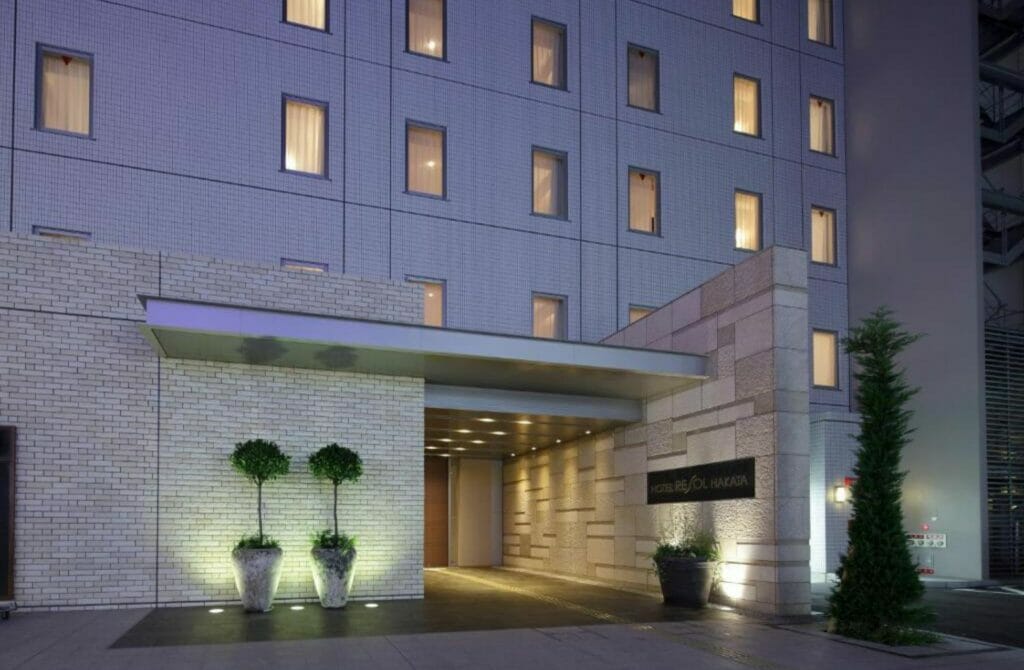 At Precious Days Inn, experience the charm of traditional Japanese aesthetics infused with modern, chic sensibilities. Located conveniently in Fukuoka, this boutique hotel is adorned with warm wood accents and meticulously curated artwork, creating an inviting and harmonious atmosphere.
Unwind in your exceptionally comfortable room, complete with plush bedding and an array of thoughtful amenities. Step outside and find yourself instantly immersed in the vibrant energy of this bustling city.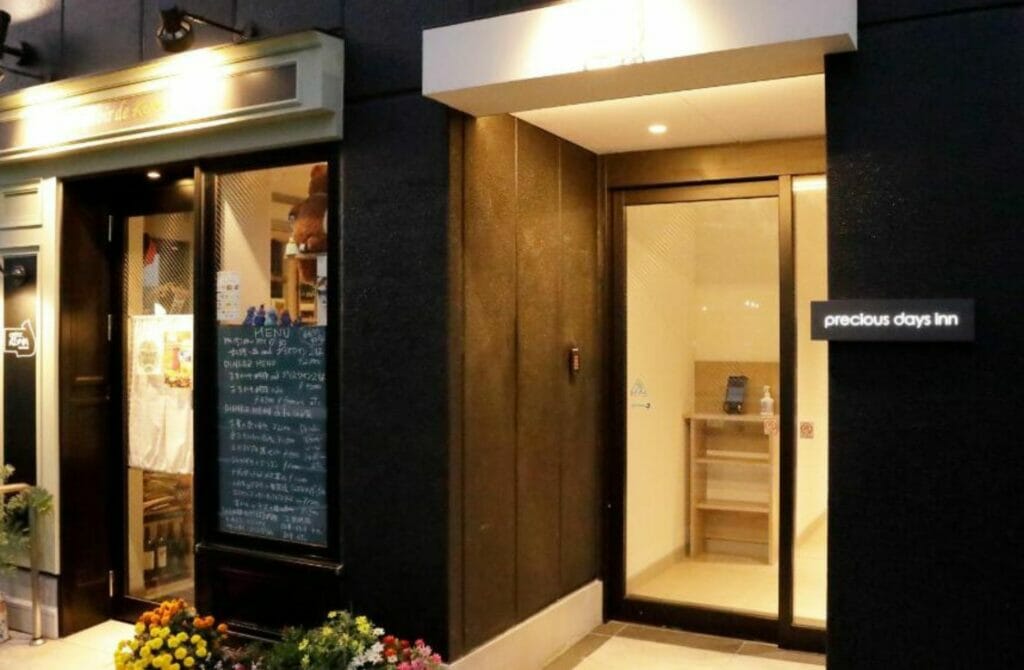 An additional boutique choice is the highly regarded Miyako Hotel Hakata, offering the ultimate fusion of luxury, comfort, and style. Admire the contemporary and elegant design, from the sleek exterior to each spacious, beautifully appointed room.
Enjoy exceptional dining options, from sumptuous Japanese fare to delightful international cuisine, enhanced by impeccable service. With its prime location near major attractions, indulge in the best Fukuoka has to offer when you stay at this luxe establishment.
As you explore Fukuoka, allow yourself to be enchanted by these boutique hotels' unique charms, ensuring an unforgettable experience during your visit to this mesmerizing city.
Mid-Range Hotels In Fukuoka
Fukuoka, a vibrant Japanese city known for its intricate blend of traditional and modern architecture, offers a plethora of lovely mid-range hotels for travelers seeking style and comfort without breaking the bank. With an exciting array of 3-star and 4-star hotels, this city caters to various tastes and budgets.
Let's explore a few exceptional mid-range hotels that Fukuoka has to offer, each with its unique charm and appeal.
A.T. Hotel Hakata is one of those establishments designed to impress from the moment you step through its doors. Conveniently located close to major venues such as the Fukuoka Yahuoku! Dome and Ohori Park, you'll find yourself in the heart of the city's bustling action.
A.T. Hotel Hakata's stylish interior and cozy atmosphere perfectly encapsulate the harmonious balance of elegance and warmth. As you retire to your room, enjoy the plush beds, sleek furnishings, and free WiFi to keep you connected during your stay. With outstanding guest services, this hotel defines that sought-after blend of comfort and convenience.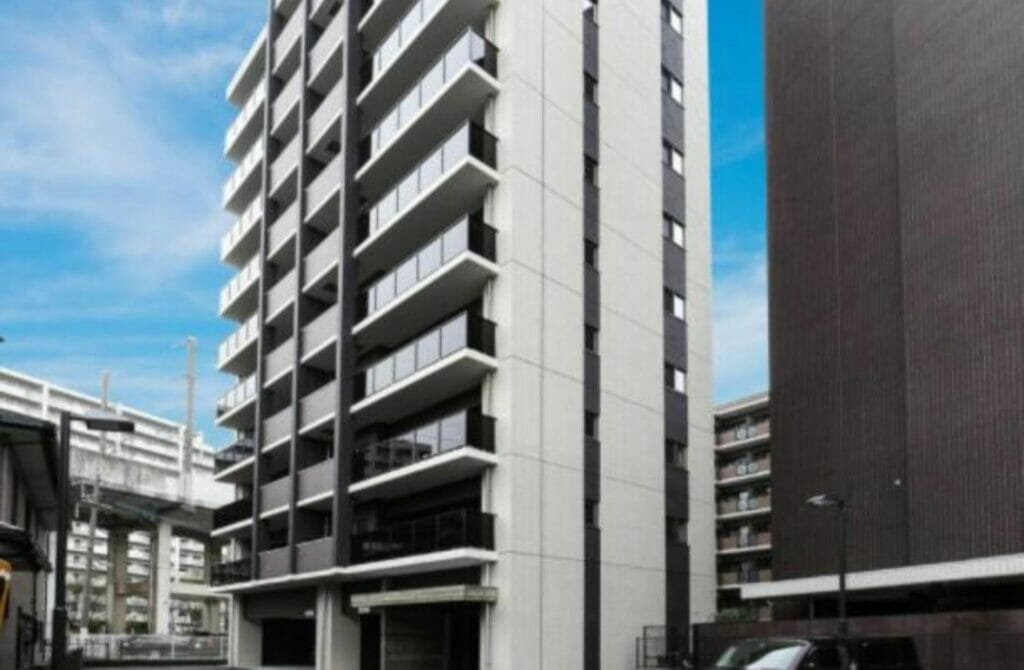 Hotel Great Morning takes pride in offering a refreshing stay to weary travelers.
Boasting a prime location near popular attractions such as the Canal City Hakata and Fukuoka Tower, the possibilities for exploration are endless, from these iconic sites to indulging in captivating movies set in Japan or even immersing yourself in the narratives of Japanese war movies.
Your stay at Hotel Great Morning guarantees not only relaxation but also a gateway to enriching encounters.
Their well-appointed rooms incorporate tasteful decor with modern amenities like flat-screen TVs and complimentary WiFi access.
Start your day off right with a delectable buffet-style breakfast before heading out to explore the charm of Fukuoka. Hotel Great Morning aims to provide guests with an unbeatable combination of quality service, sophisticated design, and an inviting ambiance.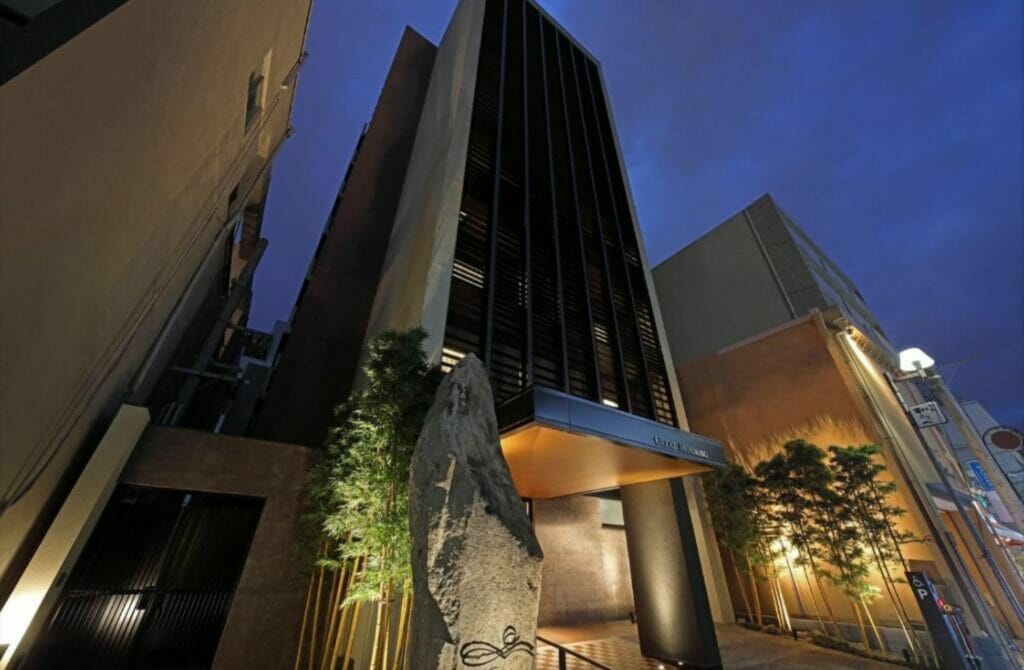 Mitsui Garden Hotel Fukuoka Gion provides an enticing sanctuary for those seeking tranquility amidst the bustling city life. Situated near the captivating Nakasu Kawabata neighborhood, you can experience the local culture, dine in exquisite restaurants, and partake in the city's dynamic nightlife.
Elegant simplicity permeates the design of Mitsui Garden Hotel Fukuoka Gion's rooms, equipped with all the modern amenities to ensure a rejuvenating stay. With its convenient location and timeless appeal, you'll find this hotel to be an idyllic retreat in the midst of Fukuoka's urban excitement.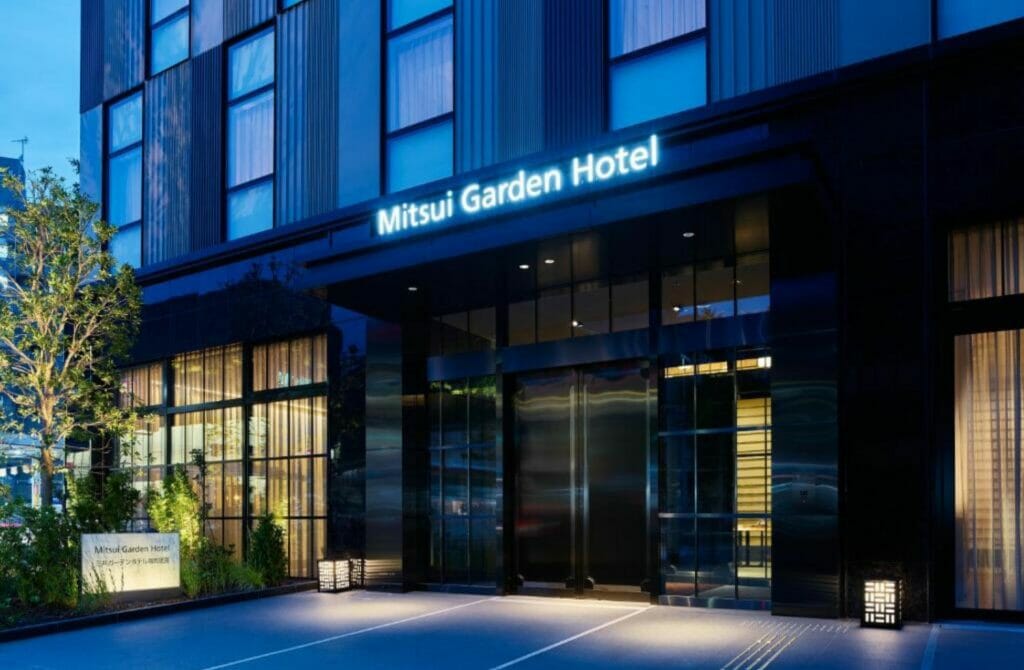 Fukuoka's diverse mid-range hotel options never fail to impress, offering sumptuous accommodations with unparalleled Japanese hospitality. Each hotel listed above presents its distinctive charm and unique selling points, catering to the discerning preferences of every traveler.
As you plan your unforgettable visit, consider these fantastic hotels to create exceptional memories during your Fukuoka adventure.
Budget Hotels In Fukuoka
Fukuoka, a vibrant city on Japan's Kyushu Island, offers a range of budget hotels that cater to your needs without breaking the bank. These accommodations have confirmed availability and provide essential amenities such as free WiFi and complimentary breakfast, ensuring a comfortable and enjoyable stay.
TABISAI GRANDE 博多 is an excellent option situated in the heart of Fukuoka within a short walk to Higashisumiyoshi Park and Otowa Park. This tastefully designed hotel offers free WiFi and an array of amenities designed to make your stay as comfortable as possible.
Its chic interior and stylish rooms create an atmosphere that is both welcoming and refreshing. Combining modern design with practical features, TABISAI GRANDE promises a unique and memorable experience in a fantastic location.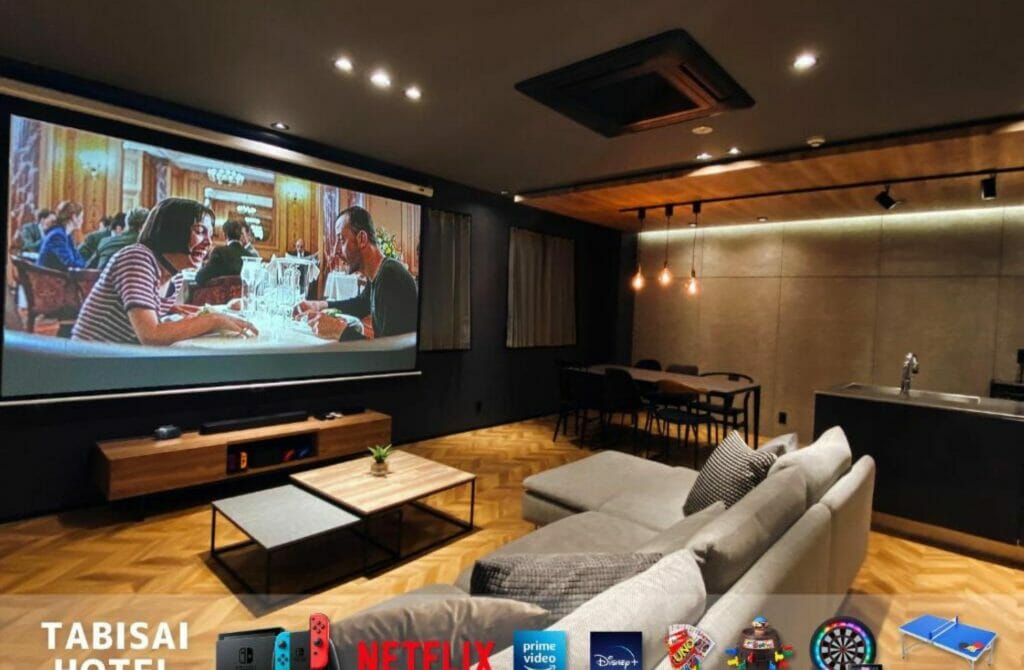 Hakata Green Hotel No.1 is another budget-friendly option that won't disappoint, thanks to its prime location in Hakata-ku. With easy access to the city's top attractions, you'll enjoy the convenience of a central hub for your adventures in Fukuoka. The hotel features modern, cozy rooms, free WiFi, and a relaxed, casual atmosphere.
Its sleek design and attentive staff ensure every detail is taken care of to guarantee a pleasant stay without compromising on quality.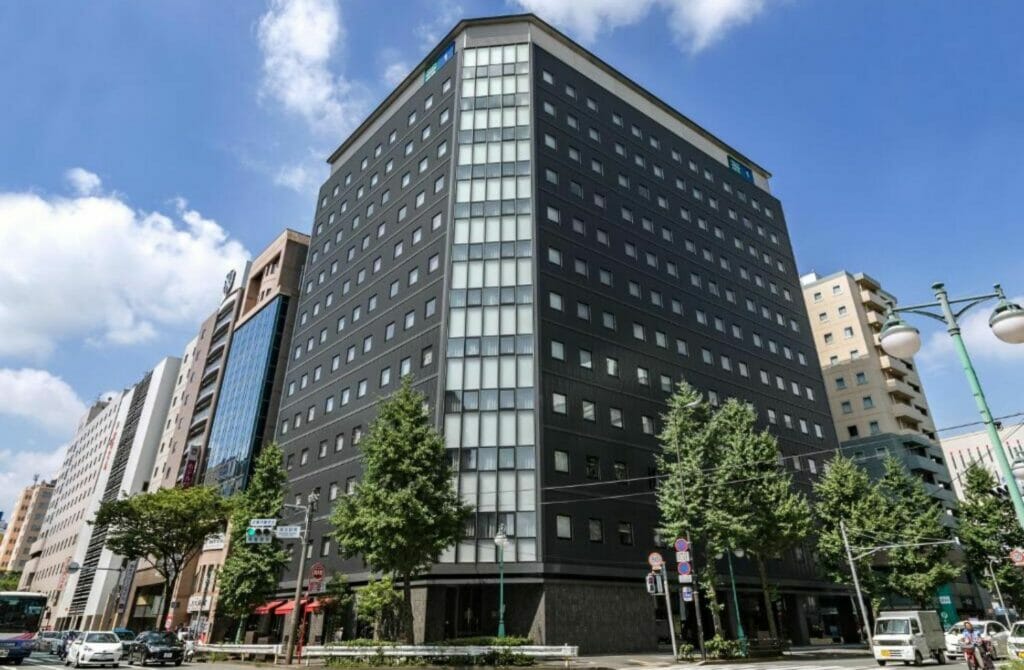 For those who value outstanding locations, the Oriental Hotel Fukuoka Hakata Station is the perfect choice for budget-conscious travelers. Located in Hakata-ku, this hotel is nestled close to numerous attractions and public transportation options. The stylish rooms are thoughtfully designed to provide a comfortable and enjoyable stay for the busy traveler.
With complimentary WiFi and easy access to the city's hotspots, you can stay connected and explore Fukuoka effortlessly.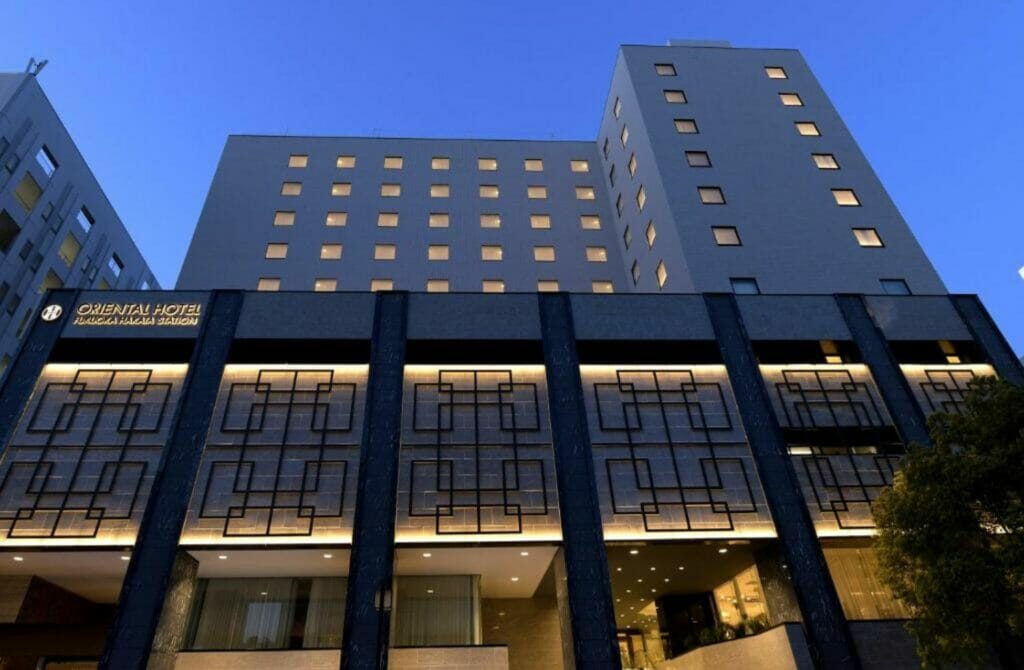 Finally, Hotel Oriental Express Fukuoka Tenjin is a fantastic option for travelers seeking a budget-friendly yet stylish stay. Situated in the charming Tenjin area, this hotel is surrounded by shopping centers, eateries, and lively streets, ensuring you're at the heart of Fukuoka's bustling atmosphere.
Its eye-catching design and modern rooms create an inviting environment that will undoubtedly leave you feeling taken care of. Enjoy the convenience of free WiFi and a sumptuous breakfast as you embark on an unforgettable journey in the vibrant city of Fukuoka.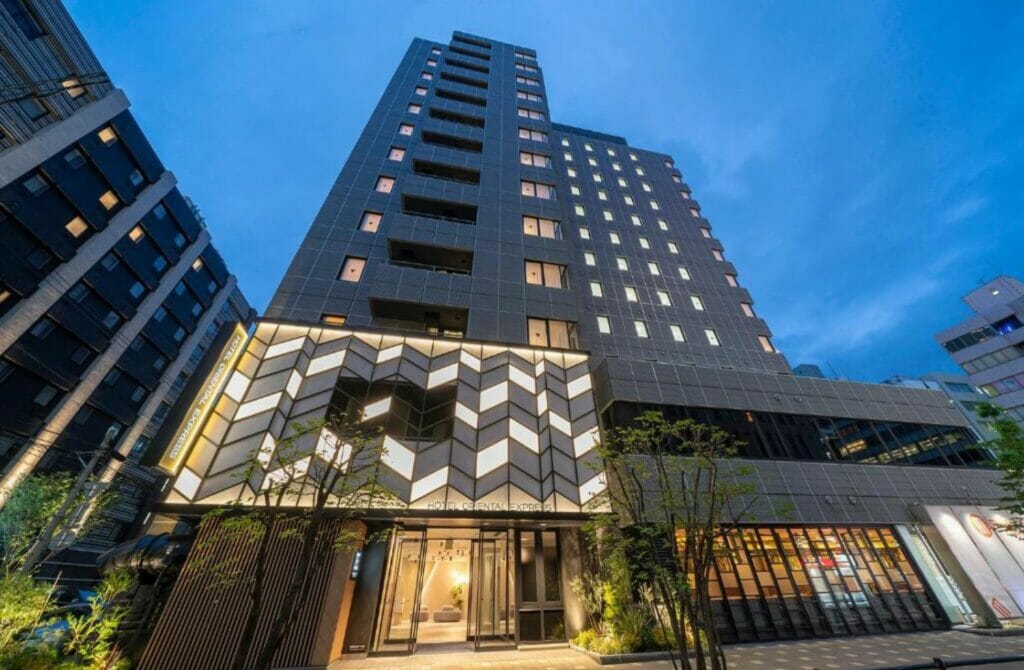 By choosing any of these budget hotels, you'll enjoy a comfortable, inexpensive, and well-located stay in Fukuoka. Discover the wonders that the city has to offer without sacrificing the essentials or your wallet. Don't hesitate to book your unforgettable Fukuoka escape as soon as possible!