The capital city of Finland, Helsinki, stands as an enthralling fusion of history, culture, and nature, effortlessly drawing in globe-trotters. The best hotels in Helsinki, each a masterstroke of Finnish hospitality, ensure visitors bask in
tailored comfort and luxury.The selection of the ideal accommodation can pivot your trip from ordinary to extraordinary, with the finest hotels playing muse to your Nordic explorations.
Imagine stepping into an epitome of elegance – Hotel St. George. This architectural gem, adorned with a chic design, welcomes guests into a world of refined luxury. Its prime location in the city center anchors your explorations into the vibrant Design District, lively Market Square, and tranquil Old Church Park.
When you're not reveling in the luxurious ambiance, venture out to explore the city and discover fun things to do in Helsinki, from visiting fascinating museums to experiencing the vibrant local food scene.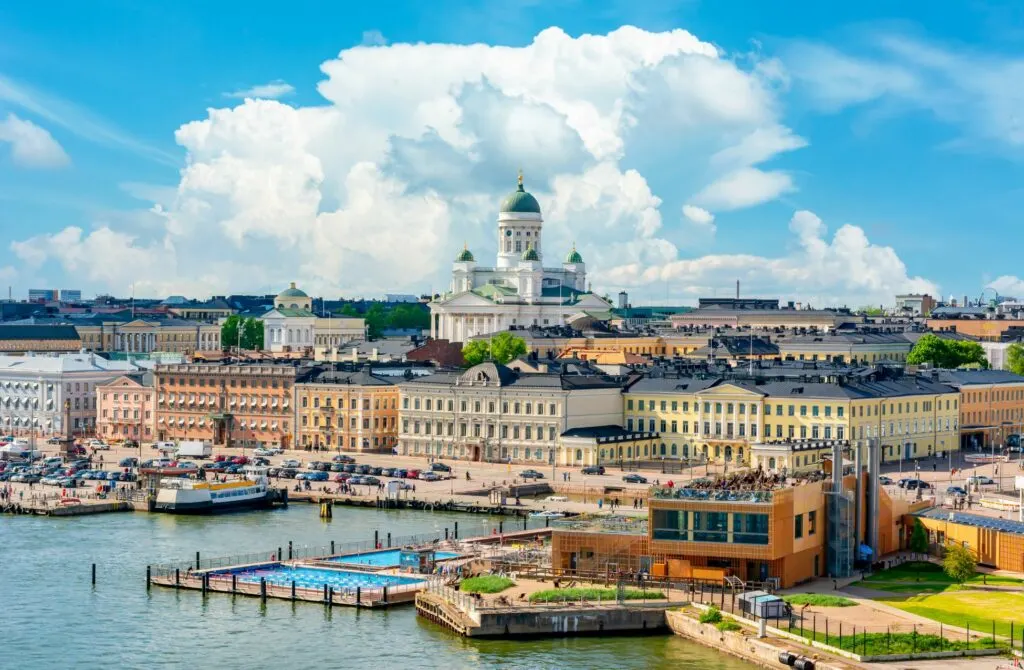 From a rejuvenating spa to an in-house bakery serving freshly baked treats, and a gourmet restaurant, St. George not only narrates tales of grandeur but also underscores a commitment to comfort.
Now picture a contemporary haven – Hotel AX. This remarkable four-star establishment greets travelers with air-conditioned rooms graced with private bathrooms and complimentary WiFi.
A charming terrace, excellent restaurant, and inviting bar foster a sociable atmosphere that's hard to resist. Nestled in the vibrant Jätkäsaari region, Hotel AX unveils Helsinki's fashionable waterfront district to its guests, offering an insight into the city's dynamic culture.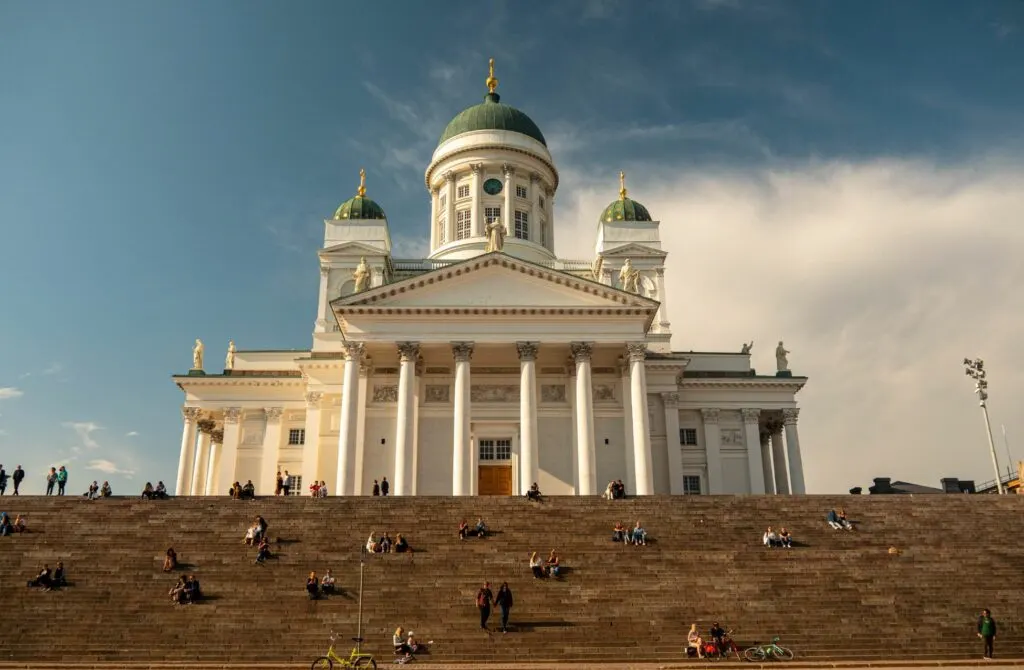 Each of these distinguished accommodations carries its unique persona, with distinctive hospitality approaches. Whether your preference veers towards timeless elegance, innovative design, or prime location, Helsinki's luxury accommodations serve a diverse palette of tastes.
Venture into a Finnish escapade, anchored at one of these exceptional establishments, and witness Helsinki's captivating allure in all its glory.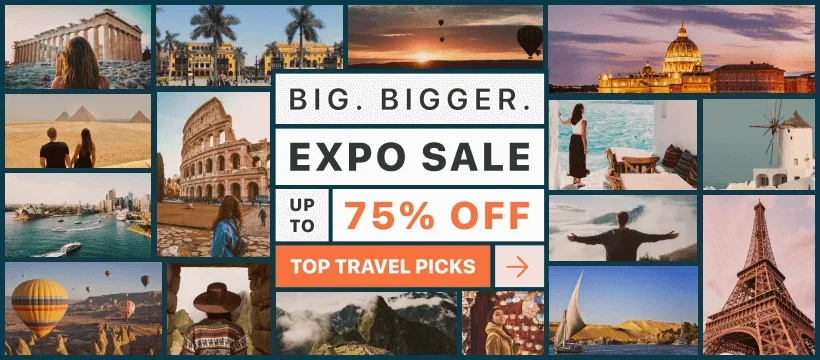 Luxury Hotels In Helsinki
Helsinki, the enchanting capital of Finland, boasts a plethora of luxurious hotels that cater to the most discerning travelers.
In this vibrant city, where the Helsinki Cathedral and Senate Square beckon with their stunning architecture, let's explore some of the finest 5-star hotels that will undoubtedly elevate your experience.
Hotel Kämp is the epitome of grandeur and timeless elegance, located in the heart of Helsinki. This iconic hotel has been hosting distinguished guests since 1887.
The moment you step into the sophisticated lobby adorned with glittering chandeliers, you'll be captivated by the hotel's enchanting ambiance. Hotel Kämp offers a world-class experience with its sumptuous rooms and suites, blending classic design with modern amenities.
Allow yourself to be pampered in the exquisite spa, where you can indulge in exclusive treatments and loosen up in the traditional Finnish sauna.
As you delight your palate in the hotel's renowned brasserie, you will be tempted by delicacies inspired by contemporary Finnish and European cuisine, lovingly prepared by masterful chefs. The location is unbeatable, as it is within walking distance to key attractions such as the Helsinki Cathedral and Senate Square.
Hotel St. George, another exceptional choice, beckons the curious traveler with its graceful blend of art, design, and history. Situated in a meticulously restored 19th-century building, this hotel exudes luxury and style throughout its thoughtfully designed interiors.
The spacious rooms and suites celebrate Nordic elegance, boasting modern amenities, designer furnishings, and impressive artwork. One unique selling point of this hotel is its stunning art collection and captivating exhibitions that adorn the public spaces, offering guests a vibrant cultural experience.
The on-site restaurant and bar invite you to indulge in innovative culinary creations and creative cocktails, ensuring an unforgettable gastronomic journey. Hotel St. George's central location allows for effortless exploration of Helsinki's finest attractions, making it a perfect choice for those seeking both luxury and convenience.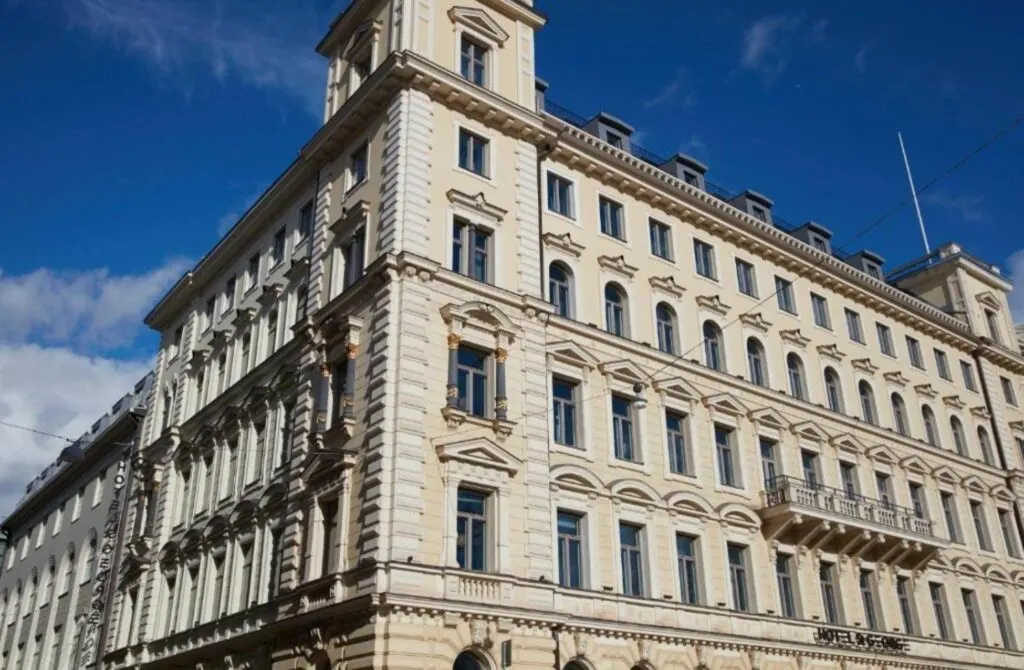 Another gem in the cityscape of Helsinki is the Hotel U14, Autograph Collection. This exclusive collection of hotels offers a memorable, immersive experience to discerning guests, promising a luxurious sojourn in Helsinki.
The Hotel U14, Autograph Collection celebrates individuality, authenticity, and thoughtfulness, ensuring that your time in the Finnish capital is nothing short of extraordinary. Revel in stylish rooms and suites, each impeccably designed with a combination of modern furnishings and classic elegance.
These hotels cater to your every need, offering personalized services and top-notch amenities such as award-winning restaurants, rejuvenating spas, and state-of-the-art fitness facilities.
With the Hotel U14, Autograph Collection, you can immerse yourself in Helsinki's captivating culture, surrounded by a wealth of attractions and breath-taking architecture. Prepare to be enchanted by the unparalleled luxury and attention to detail synonymous with the Autograph Collection hotels.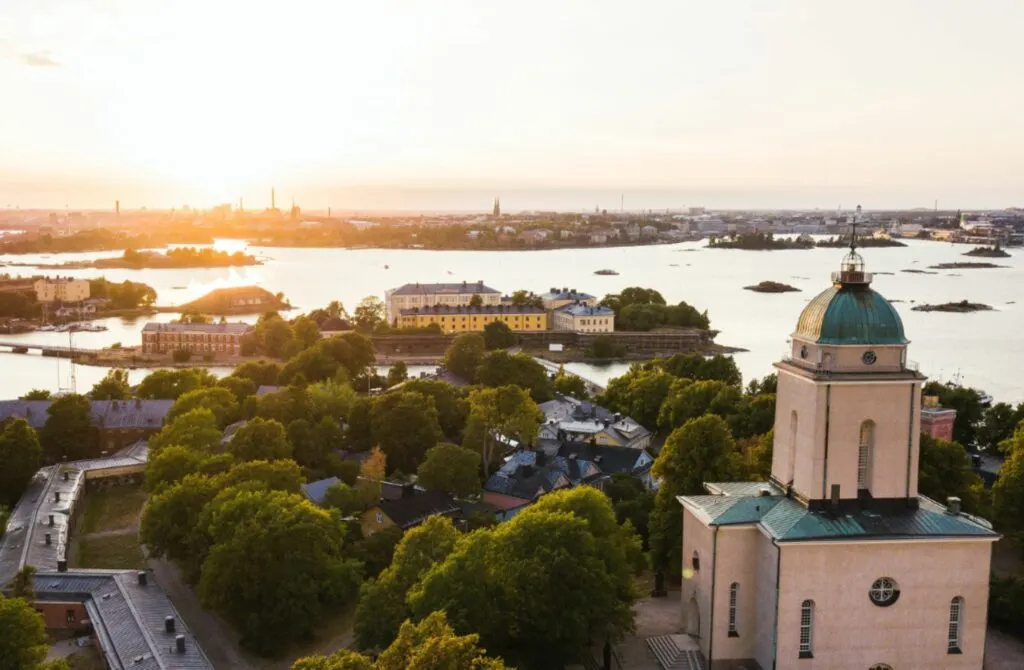 Each of these luxury hotels in Helsinki promises an unforgettable stay, deftly combining plush accommodations, impeccable service, and a distinct sense of place that will leave you longing to return to the captivating charm of Finland's capital.
Additionally, for travelers looking to venture beyond Helsinki, you can find our guide on how to catch the Helsinki to Tallinn ferry, which offers a convenient and scenic way to explore the beautiful capital of Estonia, just a short ferry ride away.
Mid-Range Hotels In Helsinki
Nestled in the heart of the vibrant Finnish capital, the Original Sokos Hotel presents an excellent choice for discerning travelers seeking comfort, style, and convenience. Strategically located just a stone's throw away from the bustling Helsinki Central Station, this reputable hotel allows you to effortlessly navigate the city and explore its wondrous offerings.
As you set foot inside the Original Sokos Hotel, prepare to be captivated by its tasteful decor that exudes warmth and sophistication. Revel in the plethora of top-notch amenities at your disposal, including sumptuous dining options, well-stocked bars, and comprehensive meeting facilities.
As the day comes to a close, retire to your plush room and enjoy a well-deserved rest, basking in the tranquillity of this urban oasis.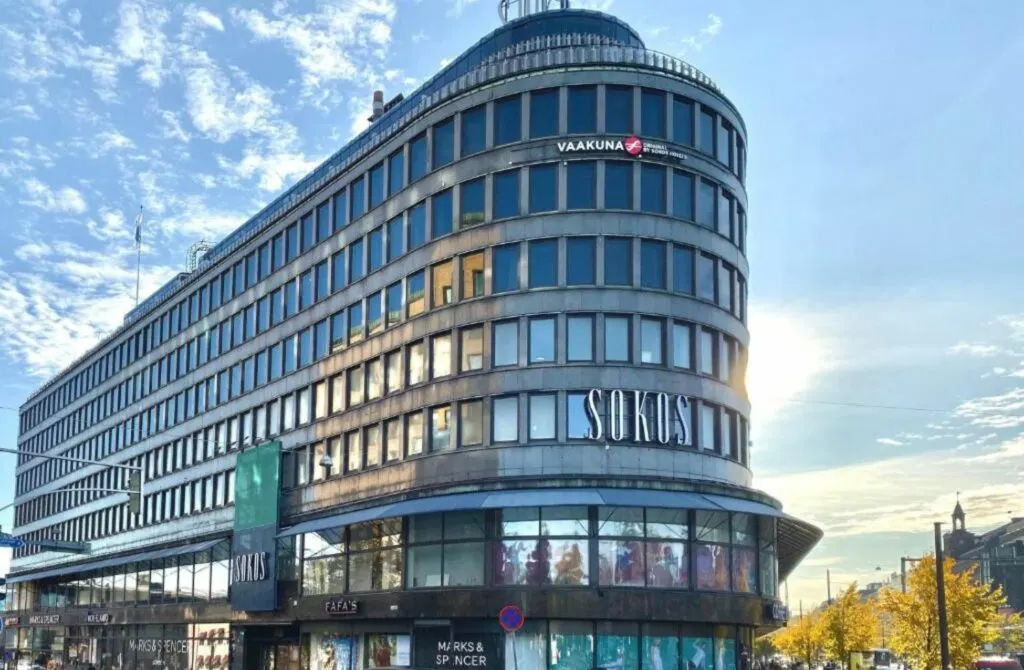 Enviably situated within proximity to the picturesque waterfront, the Radisson Blu Seaside Hotel beckons you with its unrivaled charm and unmistakable allure. Guests can truly appreciate the blend of contemporary design and classic Finnish elements, making for a unique experience that is inimitable.
The very good reviews it consistently garners are a testament to its unwavering commitment to excellence. Leisure and business travelers alike will find this hotel a sanctuary amidst the city's hustle and bustle.
Indulge in a wide array of upscale amenities, ranging from state-of-the-art meeting rooms to exquisite dining establishments. As you unwind in your immaculately designed room, gaze upon the scenic views of the harbor while relishing the serenity it evokes.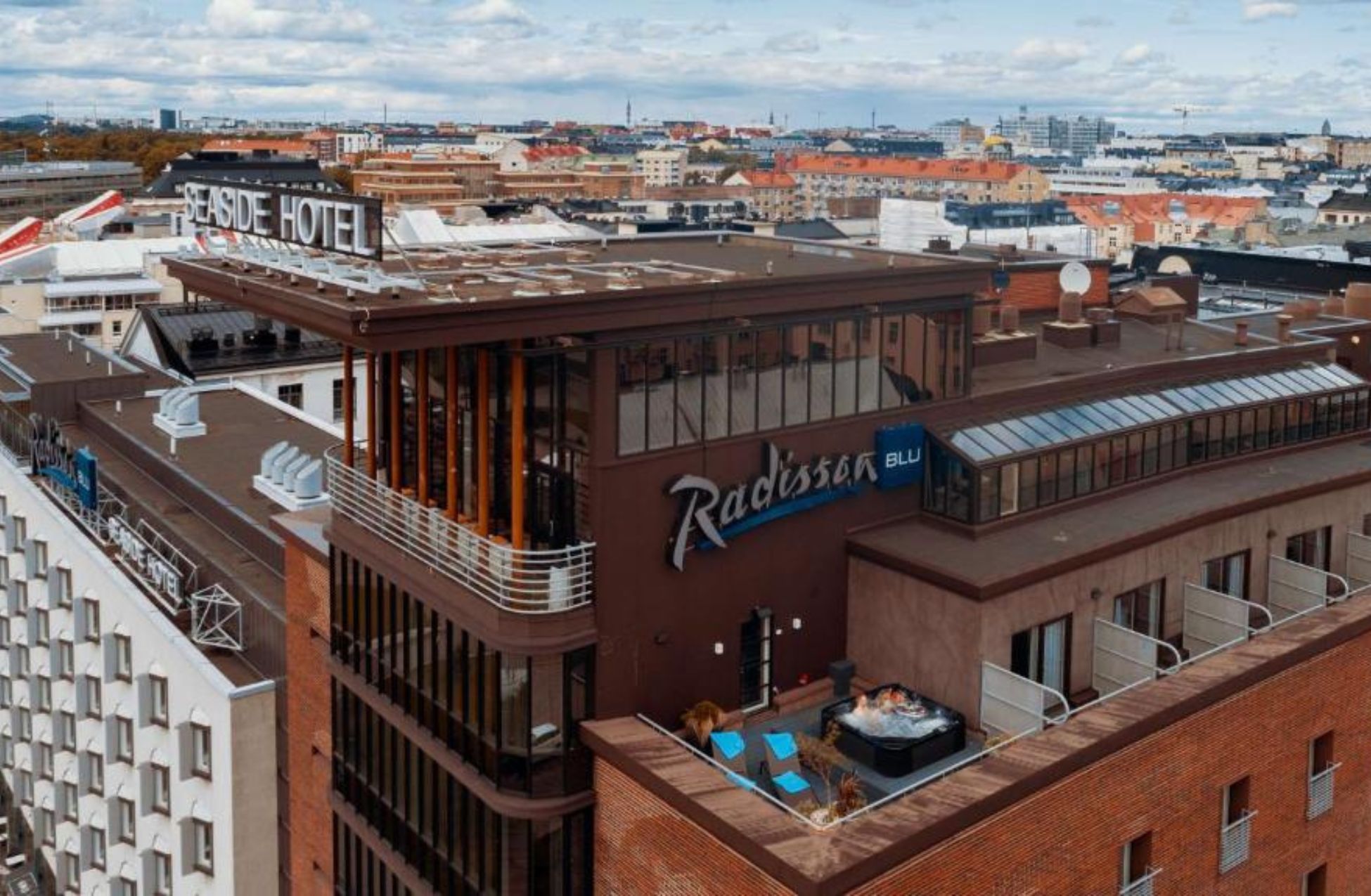 Another jewel in the crown of Helsinki's mid-range hospitality landscape is the Marski by Scandic. This chic and modern hotel is a shining example of Finnish design prowess, seamlessly blending functionality with creative flair.
Its prime location near many of the city's top attractions makes it a breeze for you to embark on a thrilling journey of exploration and adventure. Marvel at the numerous amenities that cater to your every need, such as outstanding culinary options and cutting-edge fitness facilities.
As night falls, retreat to your luxurious room and repose in its soothing ambience, reflecting on your memorable stay at Marski by Scandic.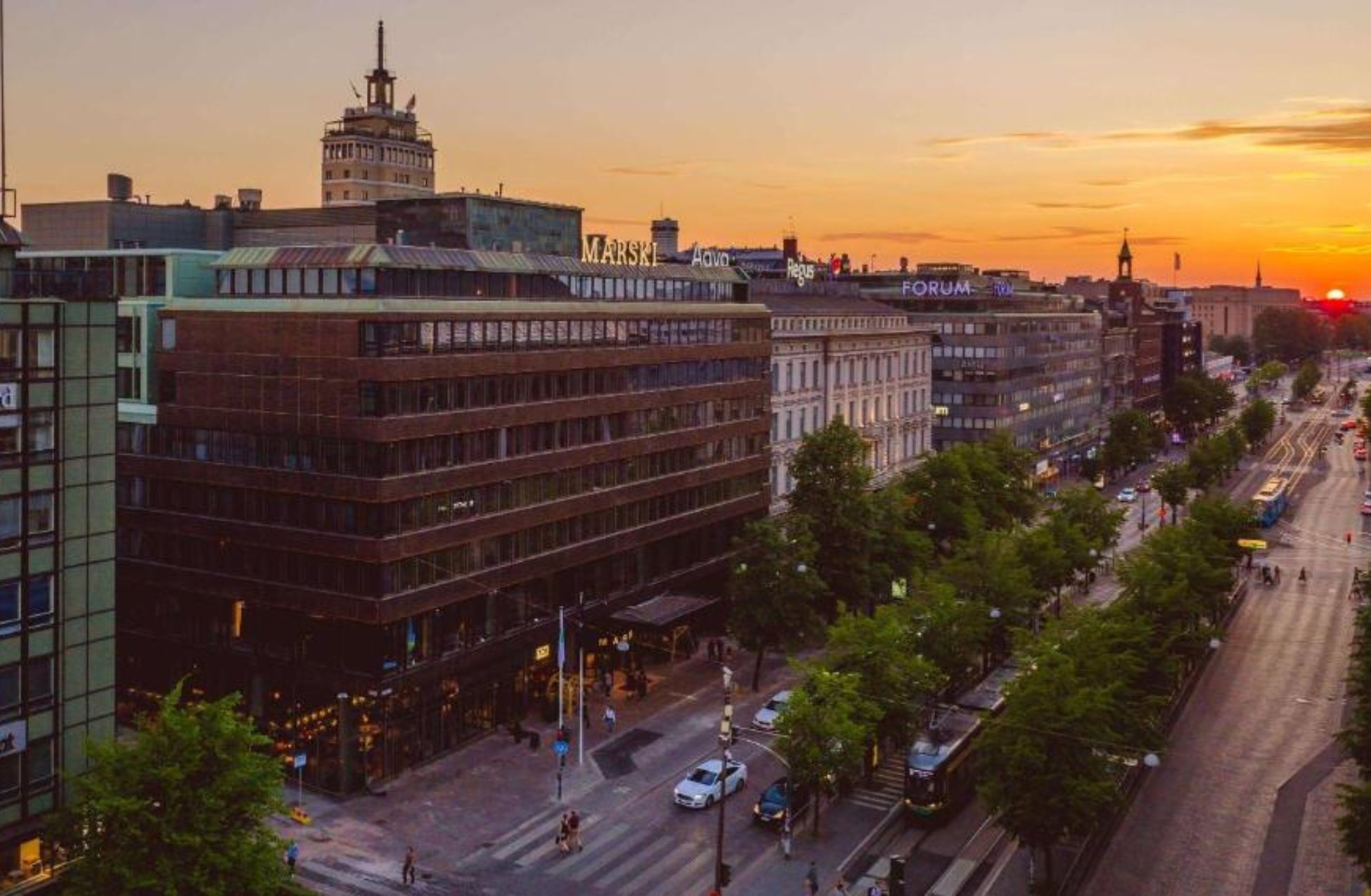 For those seeking a harmonious fusion of style and comfort, make your way to GLO Hotel Art. This exceptional mid-range hotel is housed in a stunning Art Nouveau castle, offering an enchanting journey through time.
The atmospheric lobby, with its stately decor and wealth of historical artifacts, immediately transports you to a bygone era of grandeur. Conveniently stationed in the Design District, GLO Hotel Art ensures that you are within easy reach of Helsinki's vibrant cultural scene and iconic landmarks.
Relish a dazzling array of amenities on offer, including elegant event spaces, intimate dining experiences, and a tranquil courtyard where you can unwind and savor the charisma of this timeless establishment.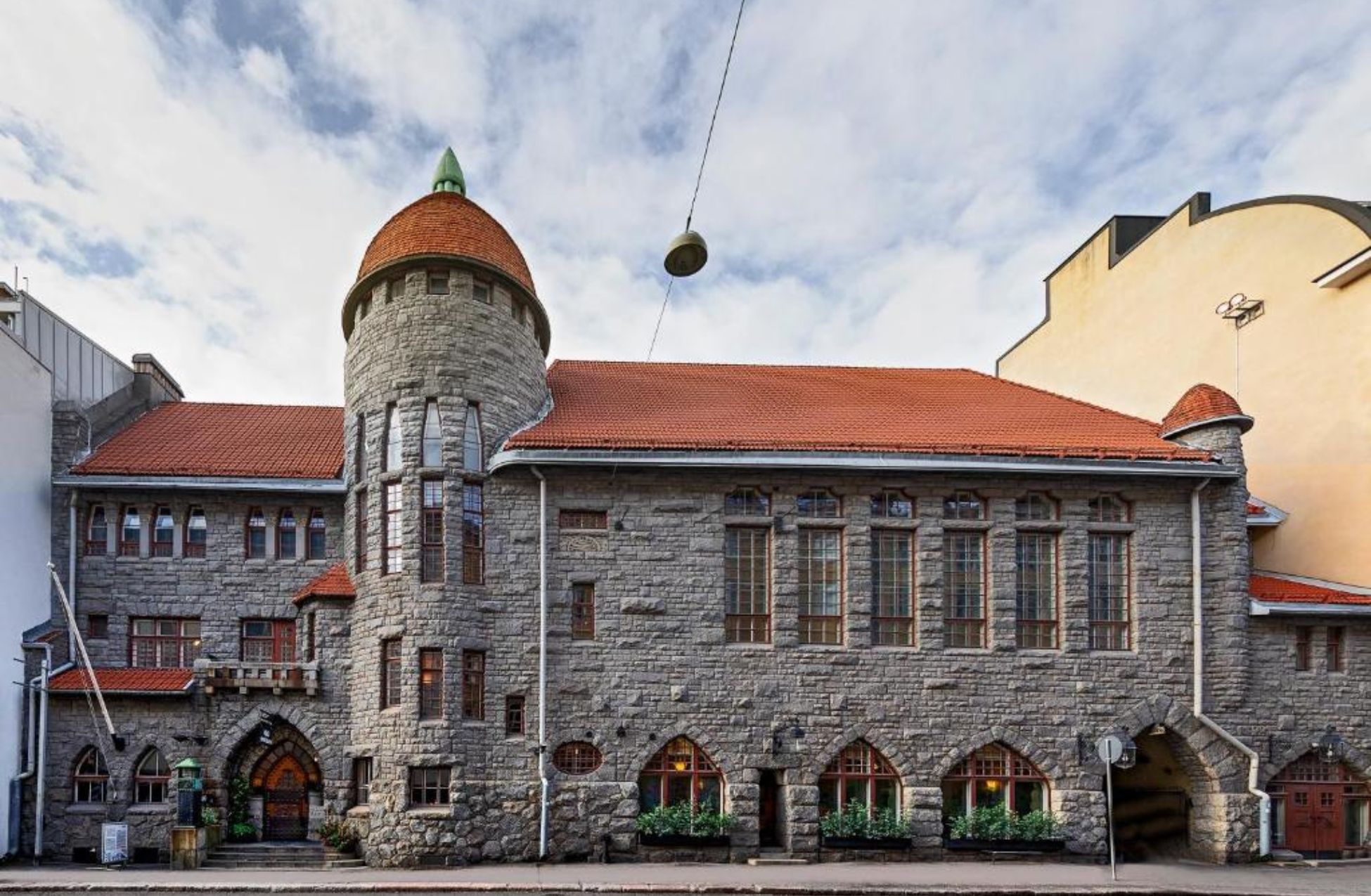 Each of these splendid mid-range hotels exudes an aura of excitement, promising a sensational Helsinki sojourn that you will undoubtedly cherish for years to come.
While you're in Helsinki, don't miss the chance to explore the city's cinematic appeal and draw inspiration from movies set in Finland, capturing the beauty and charm of this Nordic gem on the big screen.
Boutique Hotels In Helsinki
In the heart of Helsinki, the vibrant Finnish capital, you will find an array of exquisite boutique hotels that are sure to elevate your travel experience. Each hotel boasts unique designs inspired by Finnish art and culture and offers unparalleled amenities and luxurious comfort.
Hotel Lilla Roberts is a gem nestled in the vibrant Design District, filled with local design shops, art galleries, and trendy restaurants. The hotel's chic and sophisticated ambiance is a tribute to its Art Deco heritage building.
The rooms showcase Finnish design at its finest, with lavish furnishings, elegant lighting, and thoughtful amenities catering to the needs of discerning travelers. Just a stone's throw away from the Esplanadi Park and the Helsinki Cathedral, Hotel Lilla Roberts is an ideal choice for guests wanting to explore the city's rich history and culture.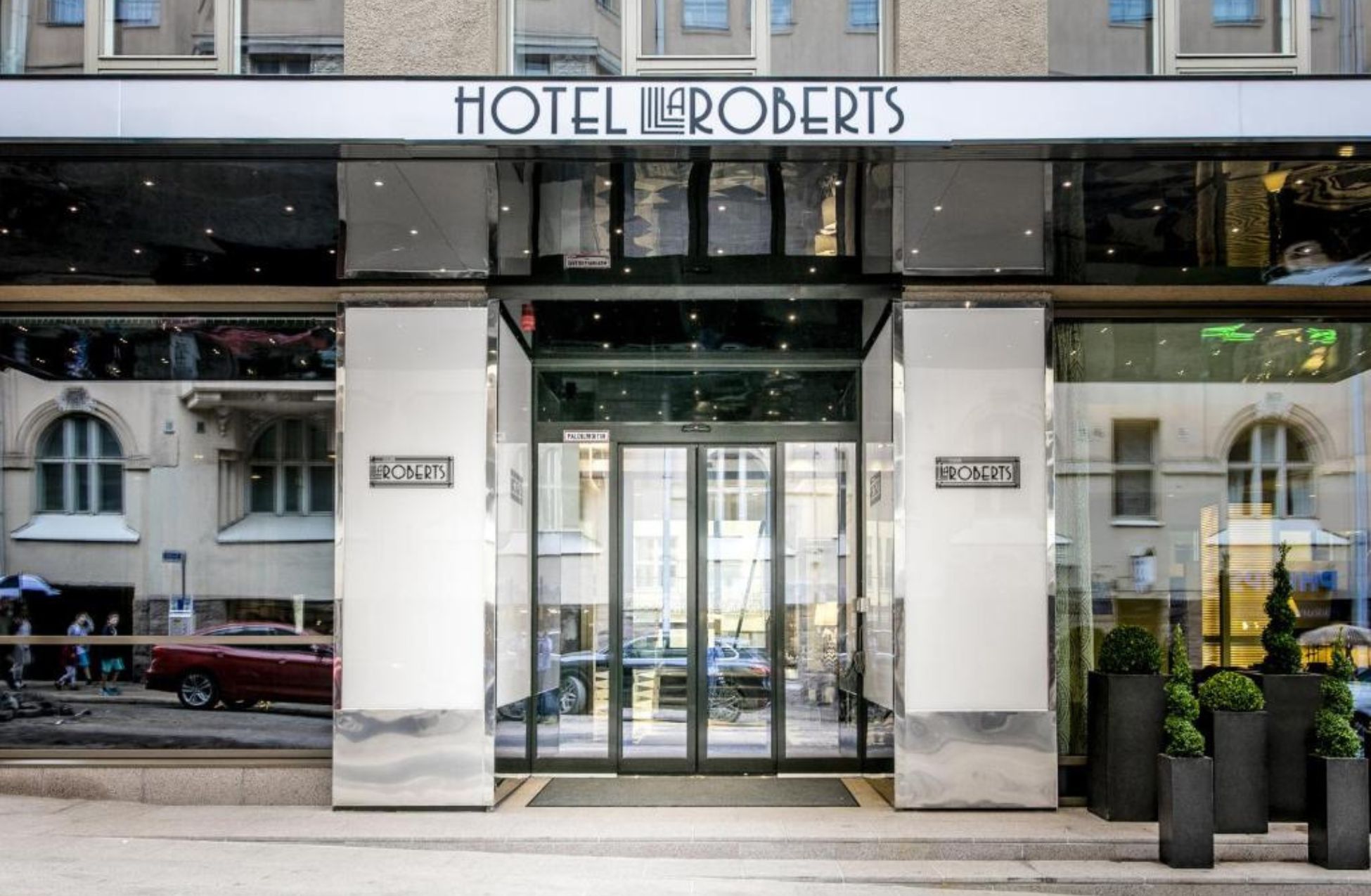 Hotel Haven is a sanctuary of luxury and serenity in the bustling city center of Helsinki. Overlooking the harbor and the iconic Uspenski Cathedral, this boutique hotel presents a stunning blend of Finnish design and Art Nouveau elegance.
Each meticulously designed room emanates warmth and sophistication, catering to guests with only the finest amenities, including premium linens, plush bathrobes, and Nespresso machines. Hotel Haven takes great pride in its personalized service, ensuring a memorable stay for every guest walking through its doors.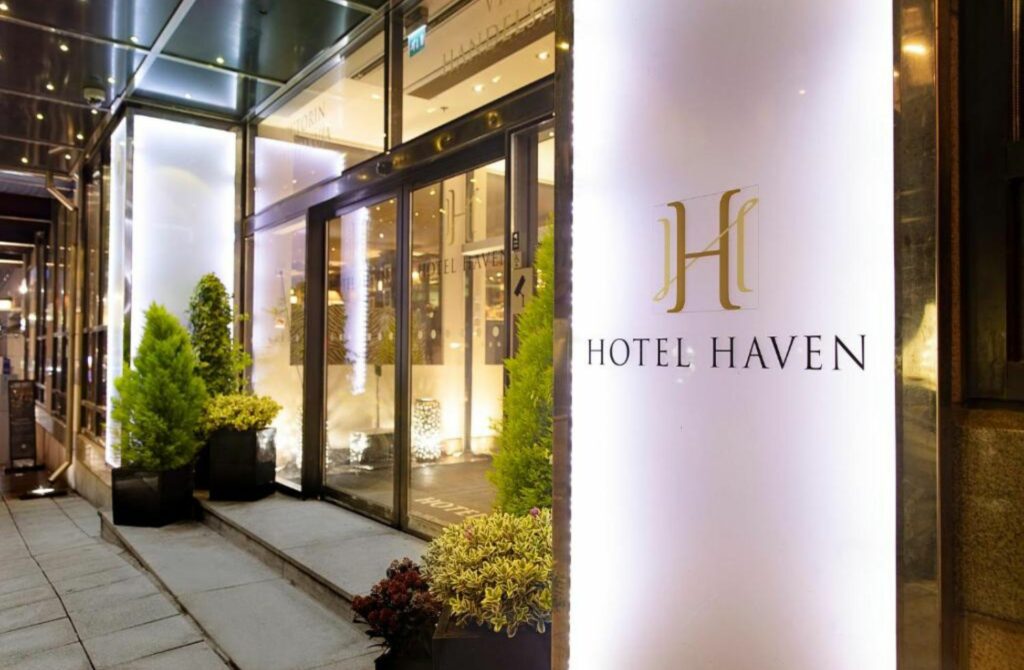 Hotel Fabian is a delightful boutique hotel that exudes contemporary charm and understated luxury. Located in the heart of Helsinki, this haven of tranquility offers easy access to the city's top attractions, including the Kauppatori Market Square and the Finnish National Gallery.
With stylish interiors boasting Finnish art and design, Hotel Fabian creates an enchanting atmosphere that will entice you to linger longer. Every detail, from the sumptuous rooms and suites to the intimate courtyard garden, speaks to the hotel's commitment to providing an exceptional guest experience.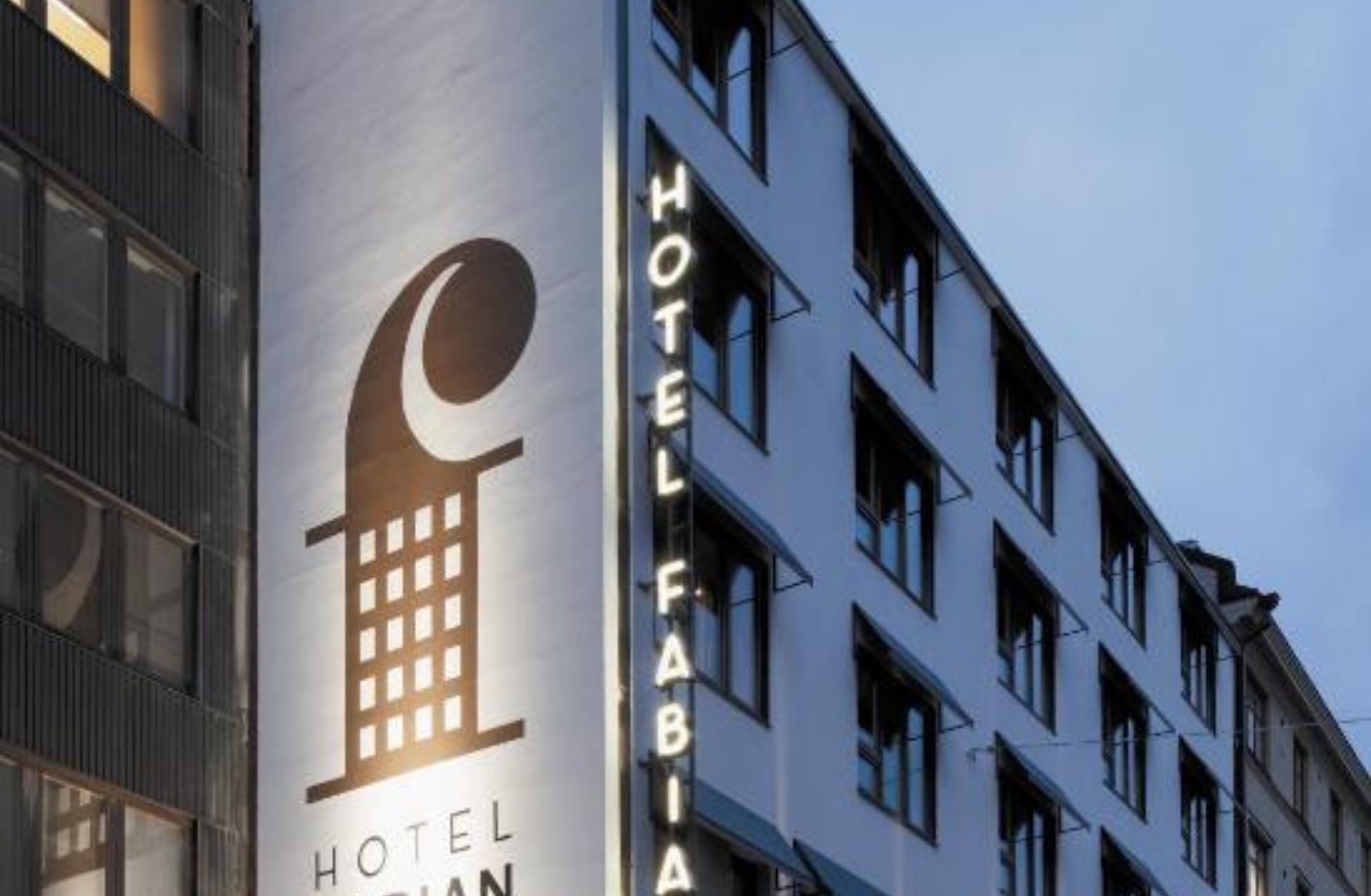 Hotel F6 is a bespoke design hotel perfectly situated in the historic city center and just a short walk from the enchanting Helsinki Cathedral. This stunning boutique hotel is an homage to Finnish design – the interiors showcase elegant furnishings, custom-made artwork, and a harmonious color palette reflecting the beauty of nature.
With a strong emphasis on sustainability, Hotel F6 offers truly unique accommodations, including a cozy courtyard and a stylish lounge bar overlooking the picturesque streets. The attentive staff and unparalleled service make Hotel F6 an ideal destination for those seeking an extraordinary stay in Helsinki.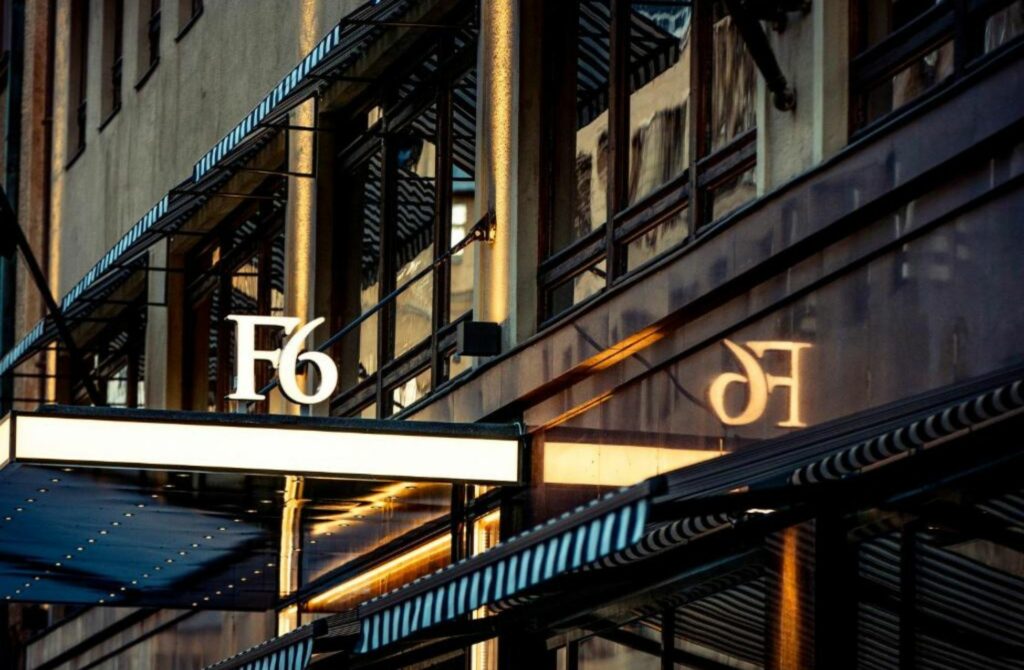 Each of these Finnish boutique hotels captivates guests with their distinctive designs, exceptional amenities, and prime locations.
The alluring combination of luxurious accommodation and enchanting local culture make these hotels irresistible destinations for an unforgettable Helsinki experience. Don't hesitate to indulge in the exquisite charms of Hotel Lilla Roberts, Hotel Haven, Hotel Fabian, and Hotel F6 during your next adventure in this awe-inspiring capital city.
Budget Hotels In Helsinki
Helsinki, the scenic capital of Finland, offers a plethora of budget-friendly accommodations that allow you to fully immerse yourself in the city's vibrant culture without breaking the bank. Here, we take a detailed look at four budget hotels that boast an ideal combination of affordability, comfort, and convenience.
Hotel AX is a delightful 4-star hotel nestled in the heart of Helsinki. This cozy establishment provides air-conditioned rooms, all of which come with free WiFi and private bathrooms to ensure maximum comfort during your stay.
Guests can relish in the hotel's exquisite on-site restaurant, or enjoy a refresihing drink at its trendy bar. Furthermore, the property boasts a terrace perfect for unwinding after a day of exploring the city. Hotel AX's dedicated staff is available around the clock to assist you with room service and any other requests that may arise.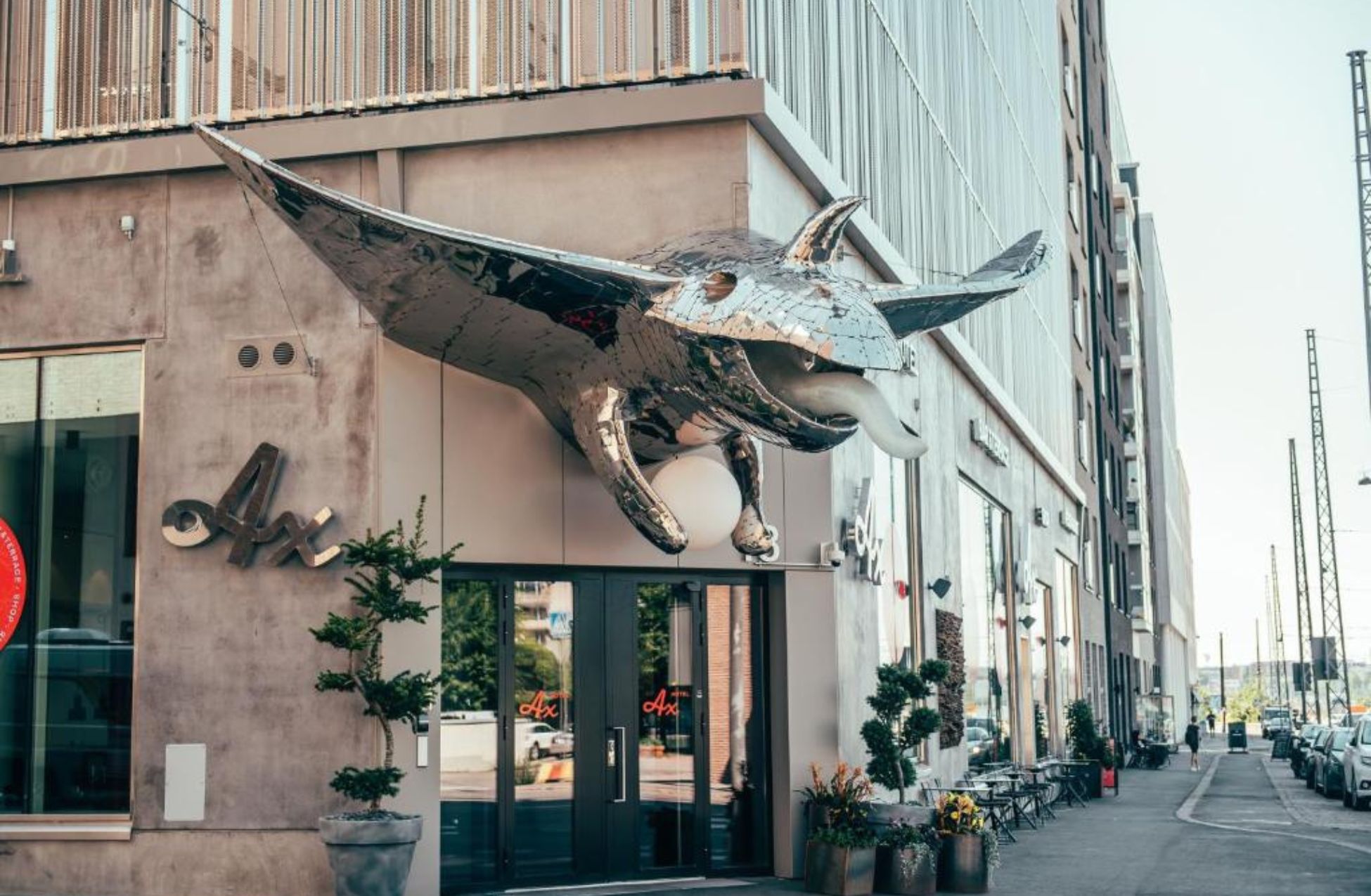 Strategically positioned just 400 meters from the iconic Helsinki Cathedral, Bob W City Centre is another budget-friendly hotel that guarantees a memorable stay in Finland's capital.
This lovely property offers modern accommodations with ample space to unwind, making it suitable for solo travelers and families alike. Guests will be delighted by the hotel's stunning terrace that provides unparalleled views of Helsinki's beautiful skyline.
Bob W City Centre proves to be an excellent choice for all those looking for a pleasant stay at a fraction of the cost of high-end hotels, while still indulging in the rich culture and history that surrounds it.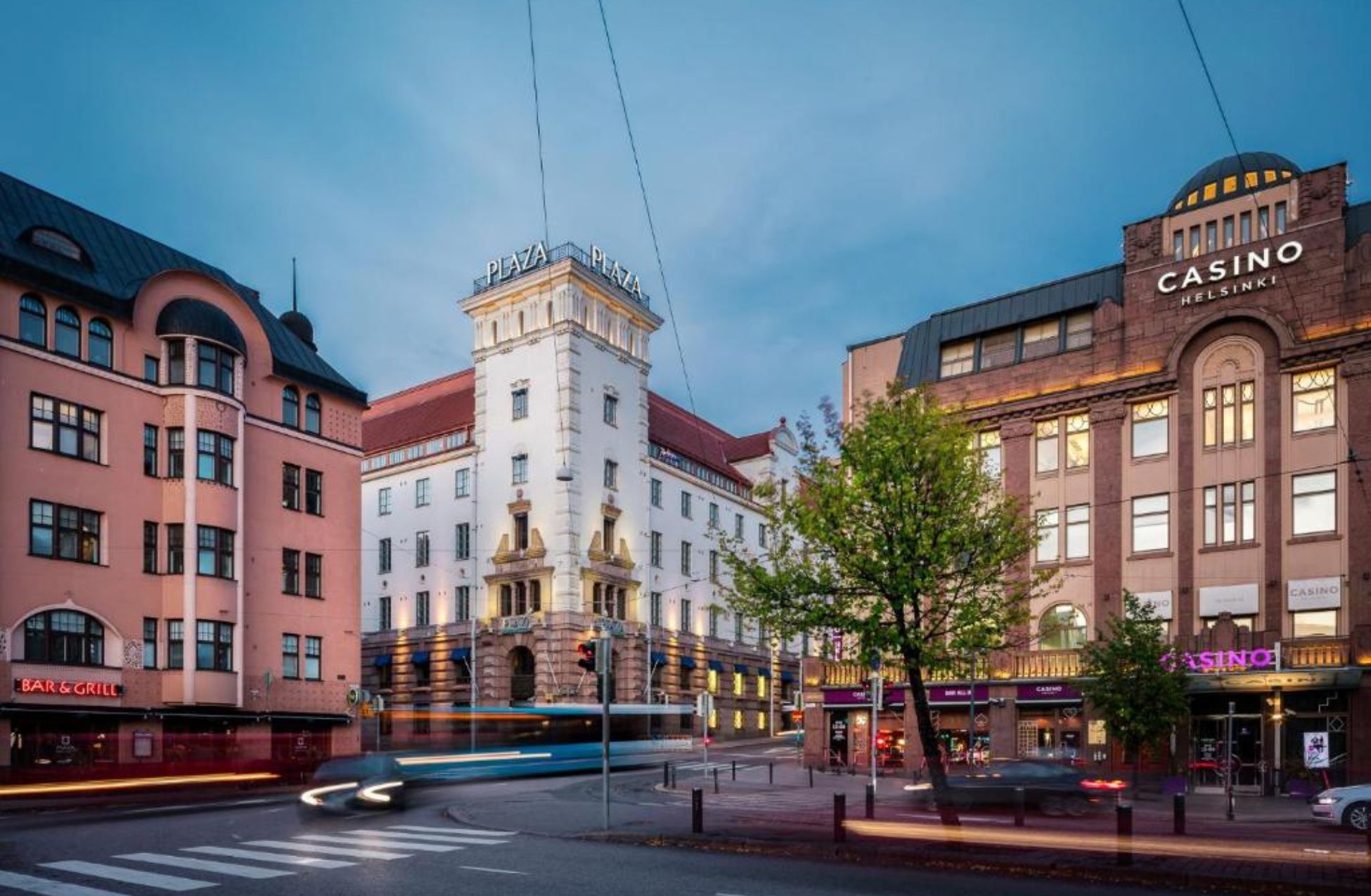 Solo Sokos Hotel Helsinki is an excellent budget hotel option located in the bustling Kluuvi district of Helsinki. This extraordinary 3-star establishment provides guests with free WiFi and is pet-friendly, welcoming furry friends to join in on the adventure.
Solo Sokos Hotel Helsinki boasts an elegant design, with a touch of Scandinavian charm that reflects the city's unique atmosphere. Guests can benefit from the hotel's convenient location, being just a stone's throw away from major attractions like the Esplanadi Park and Temppeliaukio Church.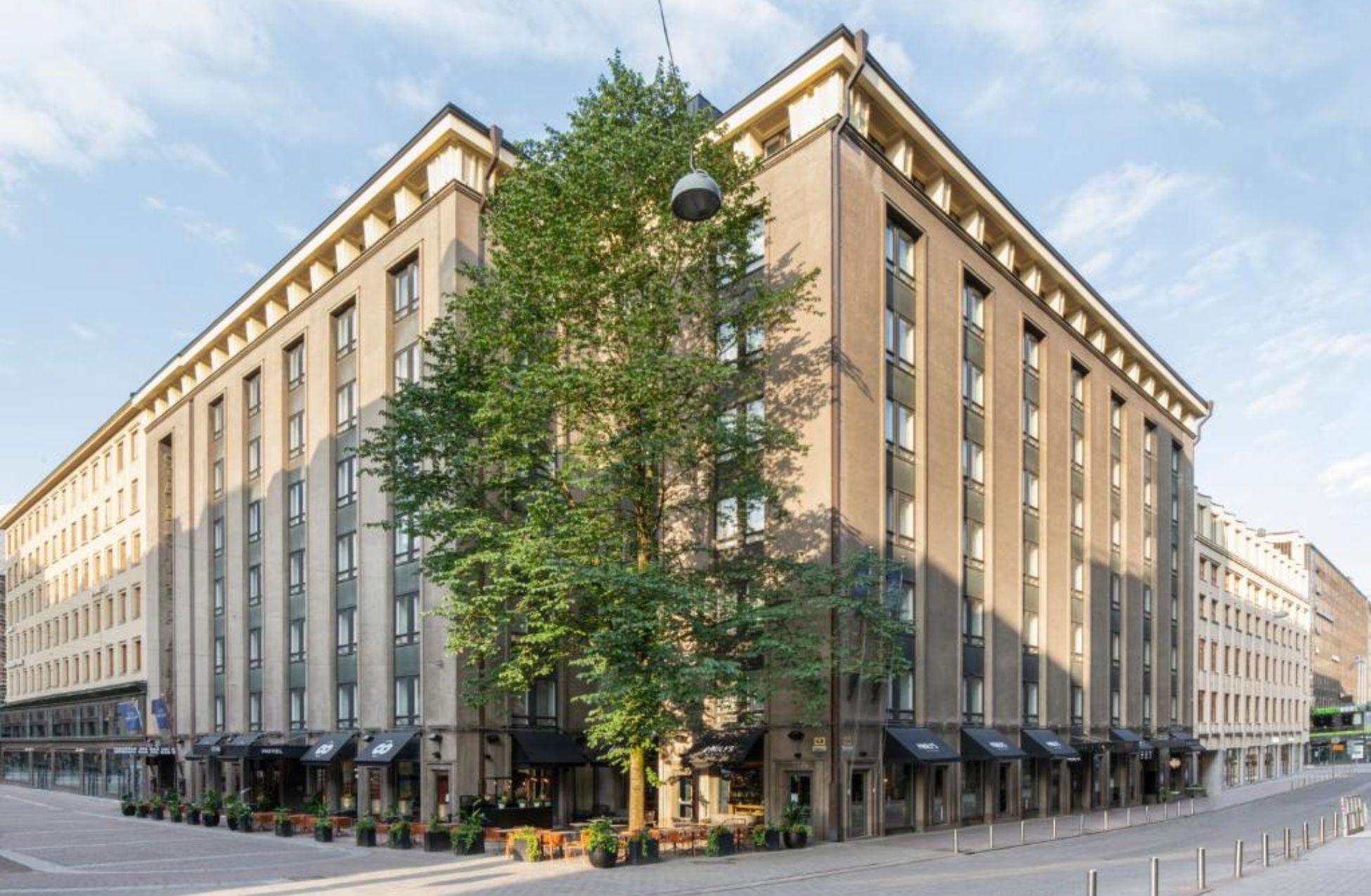 Nestled amidst verdant surroundings, Hotel Rantapuisto is a charming budget hotel which embodies the serenity and natural beauty of Finland.
The hotel showcases a tasteful, Scandinavian-inspired design that exudes warmth and character. Each room is comfortably furnished and offers stunning views of the surrounding landscape.
Guests can indulge in a variety of on-site amenities, including an outstanding restaurant that serves an array of mouthwatering dishes. Hotel Rantapuisto is an idyllic retreat for nature enthusiasts, offering easy access to picturesque walking trails and the nearby sea.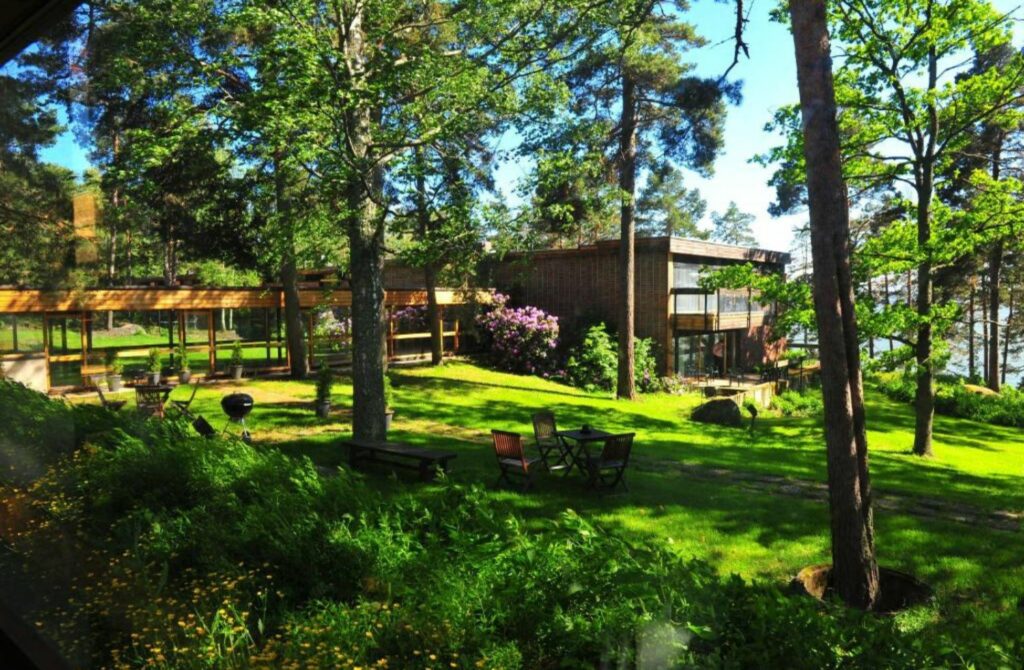 Staying in one of these splendid budget hotels in Helsinki allows you to enjoy the city's enchanting charm and historic treasures without having to worry about overspending. These delightful accommodations provide comfort, convenience, and a touch of luxury, ensuring your visit to Helsinki remains an unforgettable experience.
Hotels With A View In Helsinki
Nestled in the heart of Finland's stunning capital city, Hotel Helka offers guests a delightful experience with breathtaking views of the surrounding landscape. Just a short stroll away from the famous Esplanadi shopping district, this exquisite hotel boasts modern Finnish design in each of its elegant rooms.
The large windows not only allow an abundance of natural light to fill the space, but also provide mesmerizing glimpses of the bustling city life outside.
Indulge in Hotel Helka's sumptuous buffet breakfast each morning, and unwind in their state-of-the-art sauna facilities after a day of exploring the city. Do not miss the opportunity to experience one of Helsinki's most alluring hideaways.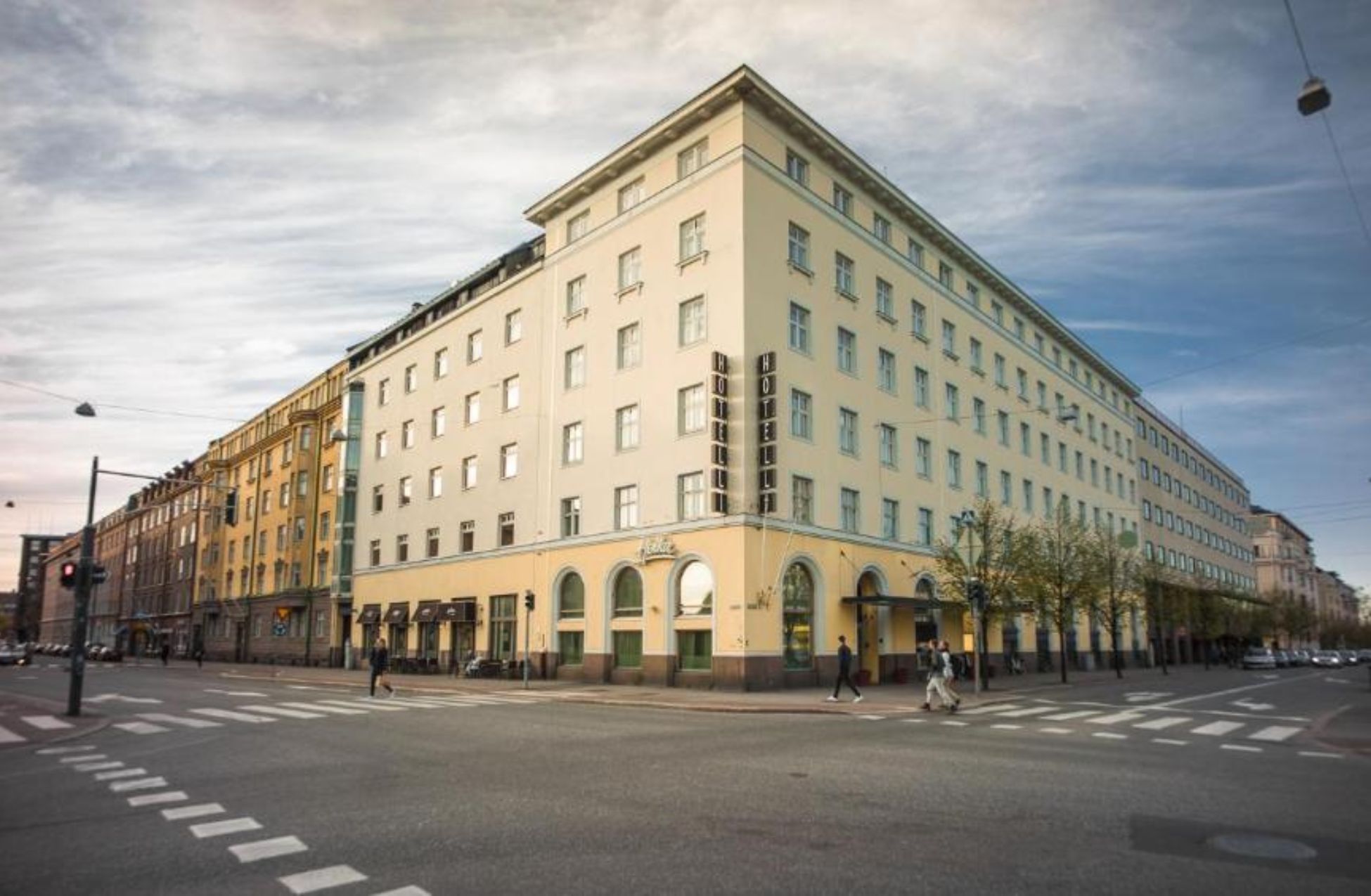 As you make your way to the enchanting district of Katajanokka, the splendid maritime vistas will captivate your senses. Here, you'll find a magnificent piece of Finnish architectural history transformed into a luxurious hotel – Hotel Katajanokka.
This former prison turned boutique lodging combines modern design fused with traditional elements to create an unforgettable atmosphere. Step into the hotel's beautifully preserved courtyard, and appreciate the magnificent Baltic Sea view from its premises.
In close proximity to the bustling Market Square and easily accessible by tram, Hotel Katajanokka is a unique hotel experience worth exploring during your stay in Helsinki.
Each of these outstanding hotels with a view will transport you to a world of excitement, splendor, and awe during your stay in the vibrant city of Helsinki. The captivating vistas of the Baltic Sea, bustling districts, and historical landmarks will create lasting memories and infuse your every moment with the thrilling energy of this enchanting metropolis.
Hotels With A Pool In Helsinki
Immerse yourself in the luxurious aquatic world of Helsinki's finest hotels with inviting pools, intimate saunas, and revitalizing spas. Lose yourself in tranquility as you discover the city's enchanting poolside retreats, where you will be captivated by stunning design, remarkable amenities, and outstanding service.
Here, we explore three distinguished hotels that offer exceptional aquatic experiences in the heart of Helsinki.
VALO Hotel & Work Helsinki is an exquisite architectural masterpiece nestled in the vibrant city. Captivating its guests with an unprecedented fusion of contemporary design and modern facilities, this stylish sanctuary features a splendid restaurant, all housed to cater to the most discerning of tastes.
As you stroll through the splendid corridors, unwind in the marvelous indoor pool – a majestic oasis of relaxation waiting to embrace you. Lose yourself to the serenity as the golden sunlight streams through the expansive windows, casting a sublime glow on the sparkling water.
The hotel's dedicated spa also features a state-of-the-art sauna that seamlessly blends irresistible aromatic warmth with pure indulgence. Let the expert therapists elevate your experience to the epitome of relaxation as you indulge in rejuvenating treatments inspired by the mystical Finnish landscapes.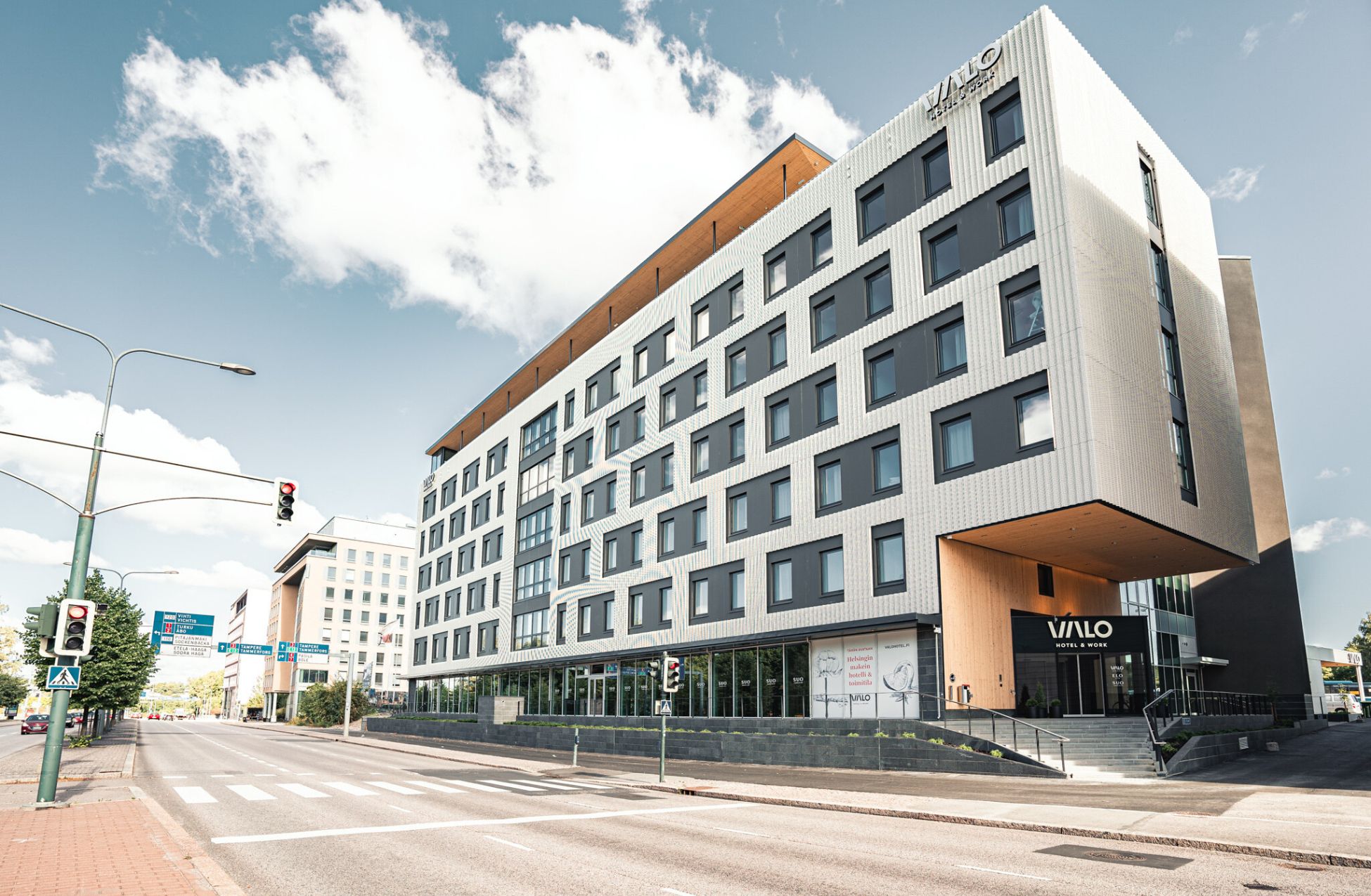 Clarion Hotel Helsinki offers a serene escape along Helsinki's tranquil waterfront, in the charming district of Jätkäsaari. This distinguished gem stands out with its two 16-storey towers, beckoning guests to a world of unparalleled luxury and splendor.
The crowning glory of Clarion Hotel Helsinki is its magnificent rooftop swimming pool, an avant-garde marvel meandering sky-high, presenting spectacular panoramas of the city's dazzling expanse.
Immerse yourself in the sumptuous warmth of the crystalline waters while admiring the enigmatic play of colors as the sun sets on the horizon. The hotel's lavish amenities include an authentic Finnish sauna for an intimate, revitalizing sanctuary, and a comprehensive fitness center equipped with cutting-edge facilities.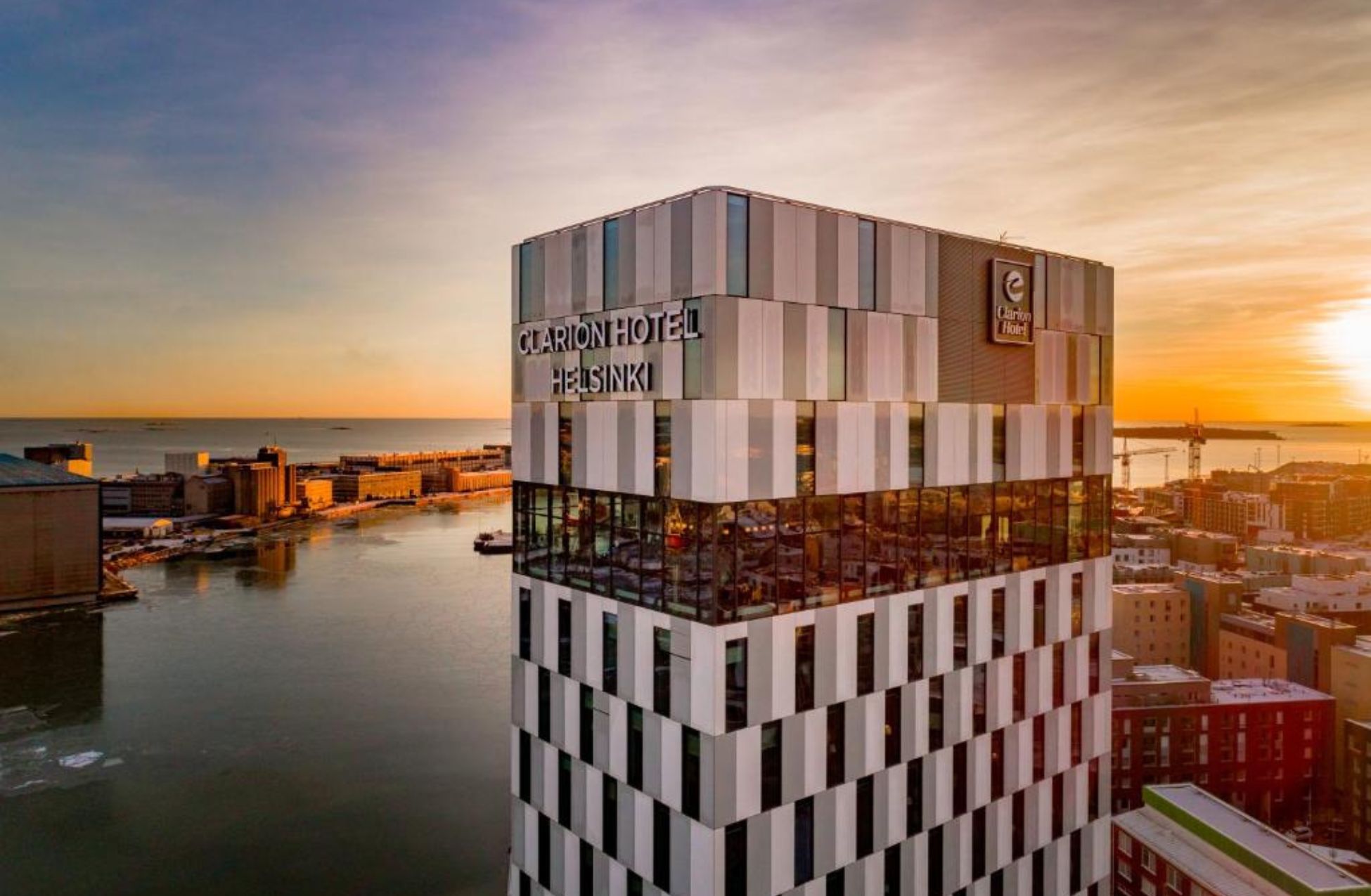 Helsinki's poolside havens exemplify the city's reputation for delivering sheer bliss and extravagance to its visitors. From breathtaking rooftop pools to serene indoor sanctuaries, these hotels flawlessly embody the spirit of Helsinki, offering a diverse and enticing range of aquatic experiences for the modern urban explorer.
Immerse yourself in a world of luxury and sophistication as you sip on a glass of sumptuous bubbly and surrender to the enchanting allure of these bespoke retreats.
Hotels With Free Parking In Helsinki
Stay in comfortably lavish hotels with free parking when you visit beautiful Helsinki! We have compiled a list of top-notch establishments that not only cater to your parking needs but also provide an unforgettable experience. Discover the finest hotels Helsinki has to offer and indulge in luxury and Finnish design.
Scandic Paasi is a stellar option for those seeking upscale amenities. Conveniently located in the Siltasaari district, this four-star hotel is a stone's throw away from the charming Hakaniemi Market Hall and the Kallio neighborhood teeming with cafés, bars, and boutiques.
With its bold decor and chic design, Scandic Paasi celebrates the captivating circus history of the area, adding a splash of whimsy to your stay. Enjoy free parking, the in-house restaurant, and a fully-equipped gym while staying at this eclectic gem.
As a guest, you'll be pampered with comfortable rooms, complimentary Wi-Fi, and unparalleled service in a prime Helsinki location.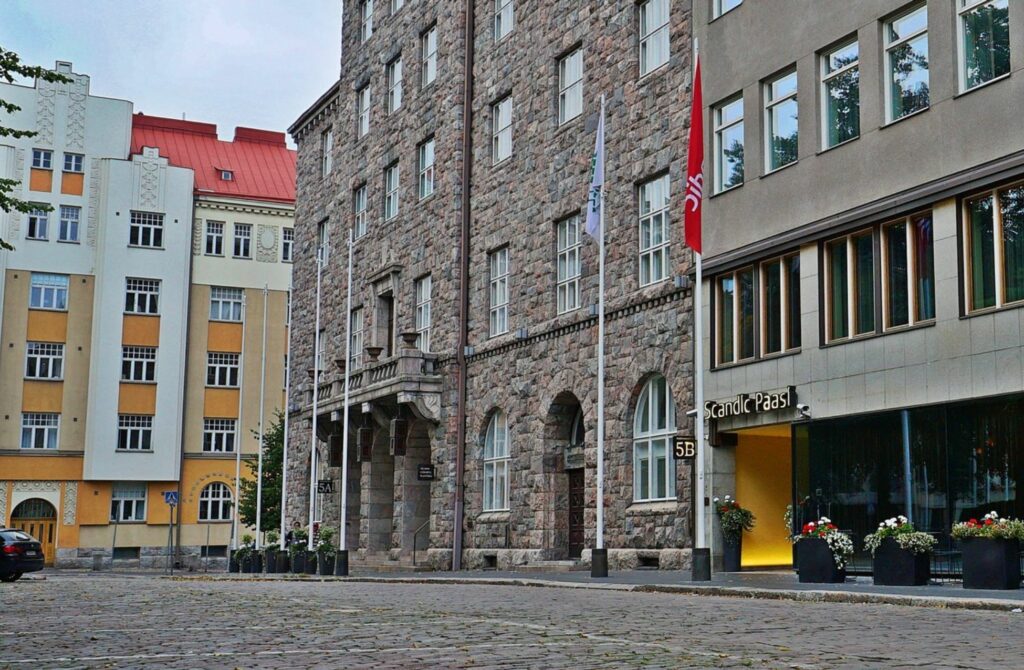 At Scandic Helsinki Hub, indulge in contemporary elegance and easy access to Uunisaaren Beach, just 1.9 km away. Nestled in the trendy Kamppi neighborhood and radiating modern luxury, this sophisticated accommodation offers private parking and an on-site fitness center.
Guests can also make use of the free bicycles to explore the enchanting city and its magnificent surroundings. Designed with the environmentally conscious traveler in mind. Scandic Helsinki Hub not only provides the utmost comfort and style but also upholds sustainability standards that make your vacation guilt-free and eco-friendly.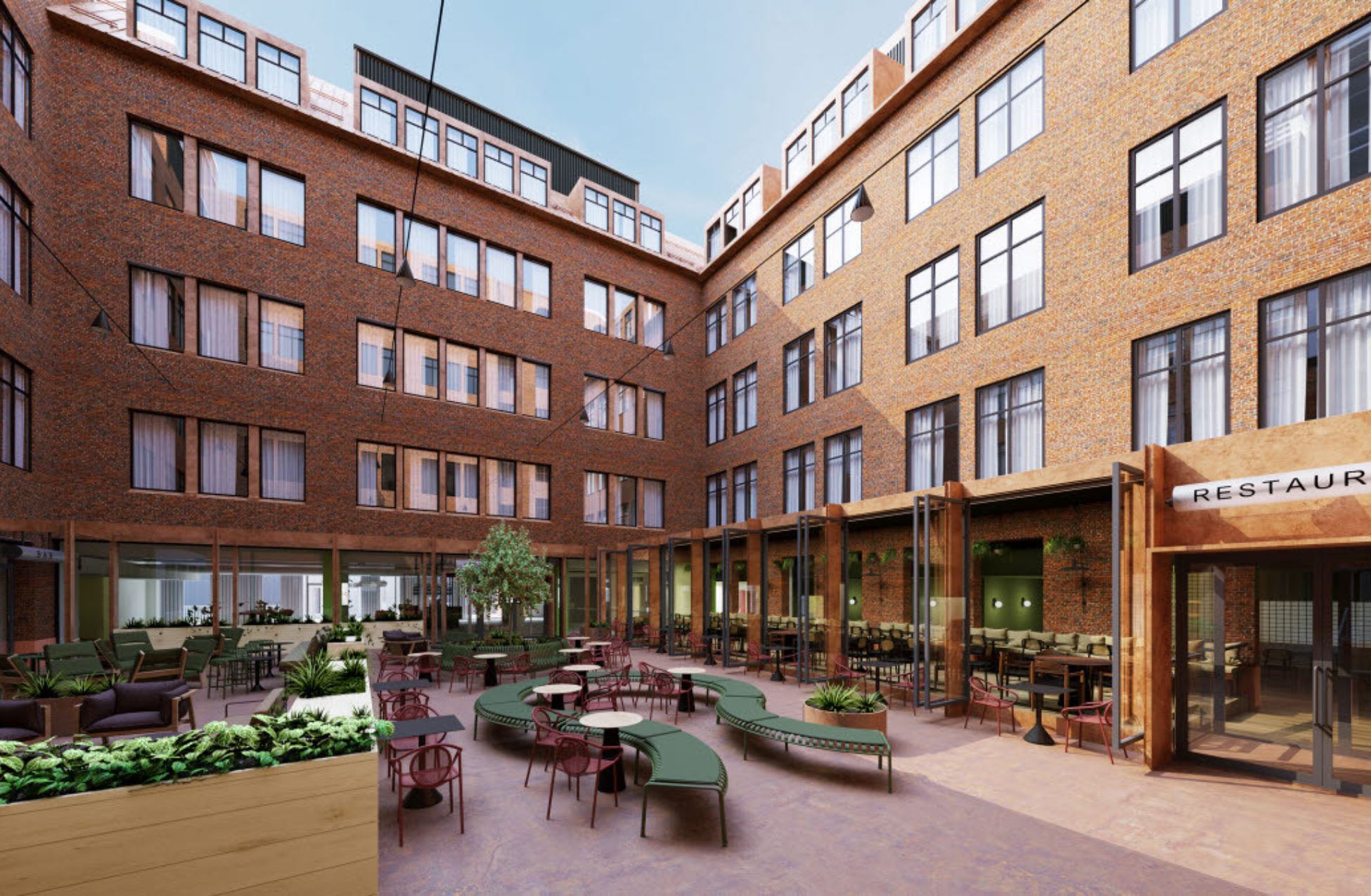 Book your next adventure in Helsinki, and let these exquisite accommodations with free parking elevate your experience to new heights.
Soak in the captivating allure of Finland's capital, exploring its magnificent sights and attractions while being pampered by unparalleled service and creature comforts at these fabulous hotels. Your dream vacation awaits!