Mexico City, a hub of history, culture, and vitality, beckons travelers seeking an immersive experience.
Whether exploring the narrow alleys filled with local artisans or feasting on renowned Mexican cuisine, your journey to this dynamic city is incomplete without the best hotels in Mexico City that match the city's allure.
The charm of Mexico City lies in its contrasts. Streets bustling with modernity are just steps away from ancient ruins. Walk through time as you uncover Aztec history at Templo Mayor or visit Frida Kahlo's colorful Casa Azul, reflecting the country's artistic soul. Dining in Mexico City is a gastronomic adventure.
From succulent street tacos to gourmet experiences in Polanco's top restaurants, the city's culinary landscape is as diverse as it's delightful. How your hotel connects you to these flavors can redefine your experience.
Moreover, just as the cuisine tells a story of Mexico City, immersing yourself in its culture can be enriched by watching movies set in Mexico City, offering a cinematic glimpse into the city's vibrant life and history.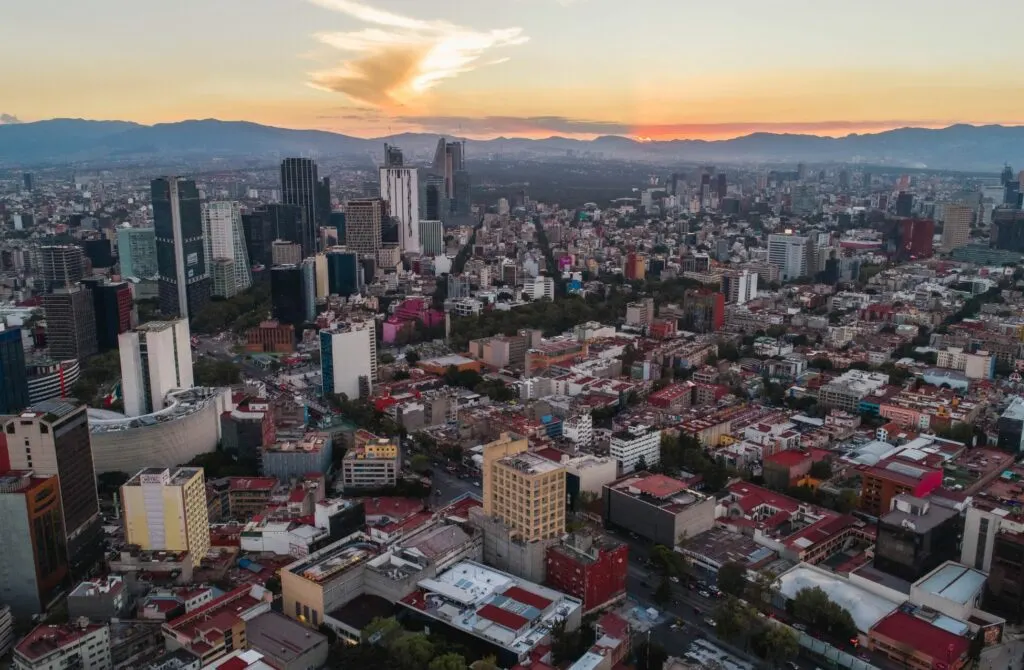 Shopping offers yet another dimension to explore. Whether it's the luxury boutiques at Santa Fe or the eclectic finds in La Roma, Mexico City's shopping culture reflects a blend of the traditional and the contemporary. Proximity to these treasures may guide your choice of accommodation.
Nature lovers will find solace in the city's green spaces, such as the vast Chapultepec Park. Imagine a hotel that opens you up to these outdoor escapes, providing a much-needed retreat from the urban hustle.
Art and architecture permeate the city's very essence. From the grandiose Palacio de Bellas Artes to vibrant street murals, the city is an unending canvas of creativity. Your stay can echo this artistic flair, linking you to galleries, museums, or simply mirroring the aesthetic in its design.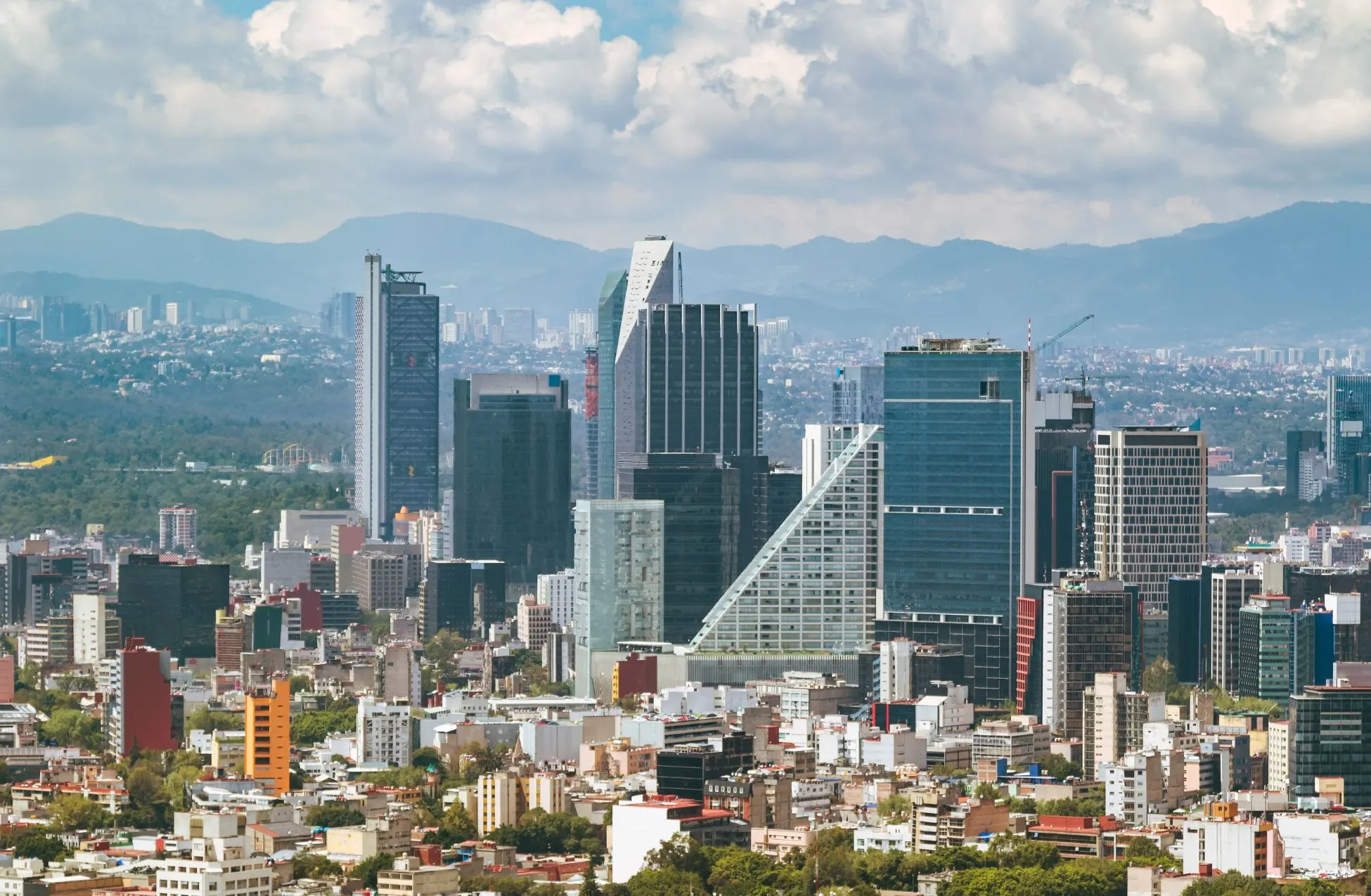 Business travelers are drawn to Mexico City for its growing economy and global conferences. Here, the right hotel isn't just a place to sleep but a space for networking, meetings, and unwinding after a day's work. It becomes integral to your professional journey.
At the heart of every visit, the right accommodation can be the invisible hand that shapes your connection with Mexico City. It's not merely about luxurious rooms and amenities but how they integrate you into the city's pulse.
The best hotels in Mexico City offer not just a stay but a curated experience, translating your interests into your surroundings, ensuring every moment resonates with what makes Mexico City an unmissable destination.
Whether for leisure, business, or a blend of both, your choice will dictate the rhythm of your stay, turning an ordinary trip into an unforgettable Mexican odyssey.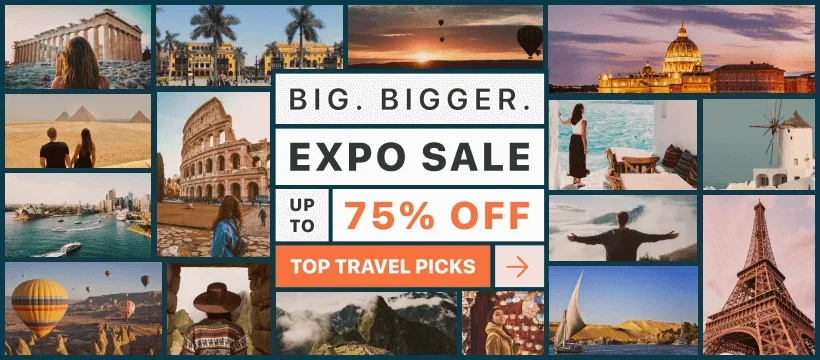 Luxury Hotels In Mexico City
Mexico City, a vibrant metropolis filled with a rich history and a thriving present, offers a wide range of luxurious accommodations for the discerning traveler. These upscale establishments are known for their exceptional service, opulent design, and world-class cuisine.
Let's dive into some of the best luxury hotels that Mexico City has to offer, and explore their offerings in terms of location, amenities, and unique selling points.
One of the standout properties in the city is Las Alcobas, nestled in the posh Polanco neighborhood. This exquisite boutique hotel delights its guests with exceptional service and a meticulously curated environment.
Attention to detail is evident in every aspect of this hotel, from the bespoke scent that wafts through the lobby, to the meticulously designed rooms complete with custom-made furniture. A stay at Las Alcobas promises a gastronomic experience like no other, as world-renowned chefs cater to your culinary desires.
In close proximity to high-end boutiques and cultural attractions, this hotel is an oasis of calm and luxury in the heart of Mexico City.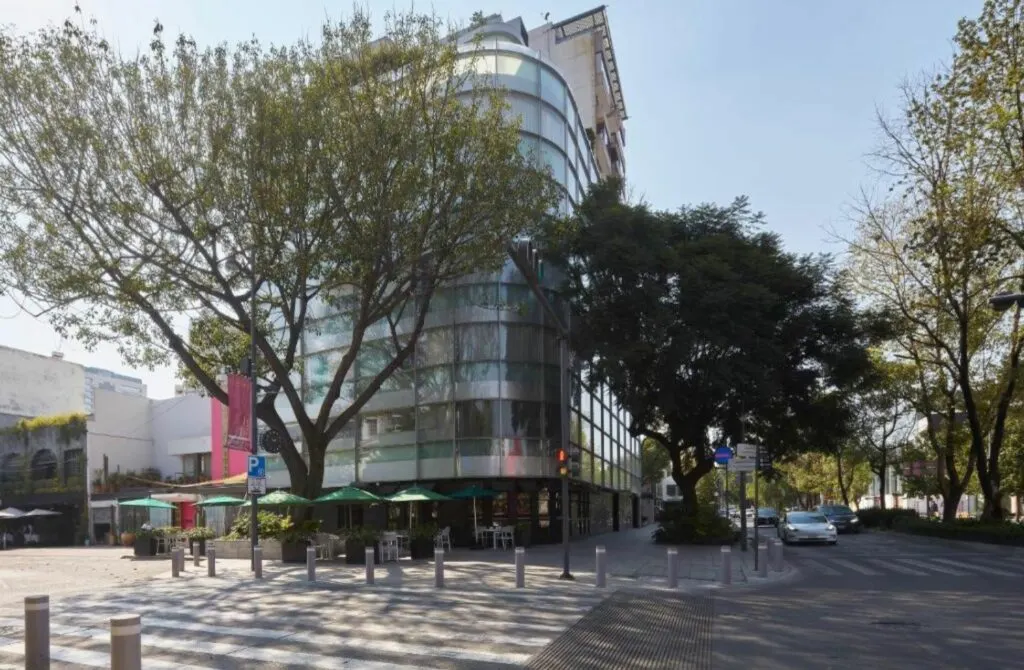 A beacon of modern design and polished elegance, the JW Marriott Hotel Mexico City is situated in the prestigious Polanco district, offering unparalleled access to the city's finest shopping, dining, and cultural venues.
Spacious guest rooms and suites boast top-of-the-line amenities, plush bedding, and floor-to-ceiling windows that allow natural light to illuminate the chic interiors. With a distinctive focus on wellness, this property features a stunning outdoor pool, a state-of-the-art fitness center, and the serene Heavenly Spa.
Gourmands will delight in the diverse culinary offerings, from French delicacies at Brasserie Lipp to inventive Mexican cuisine at Xanat Bistro.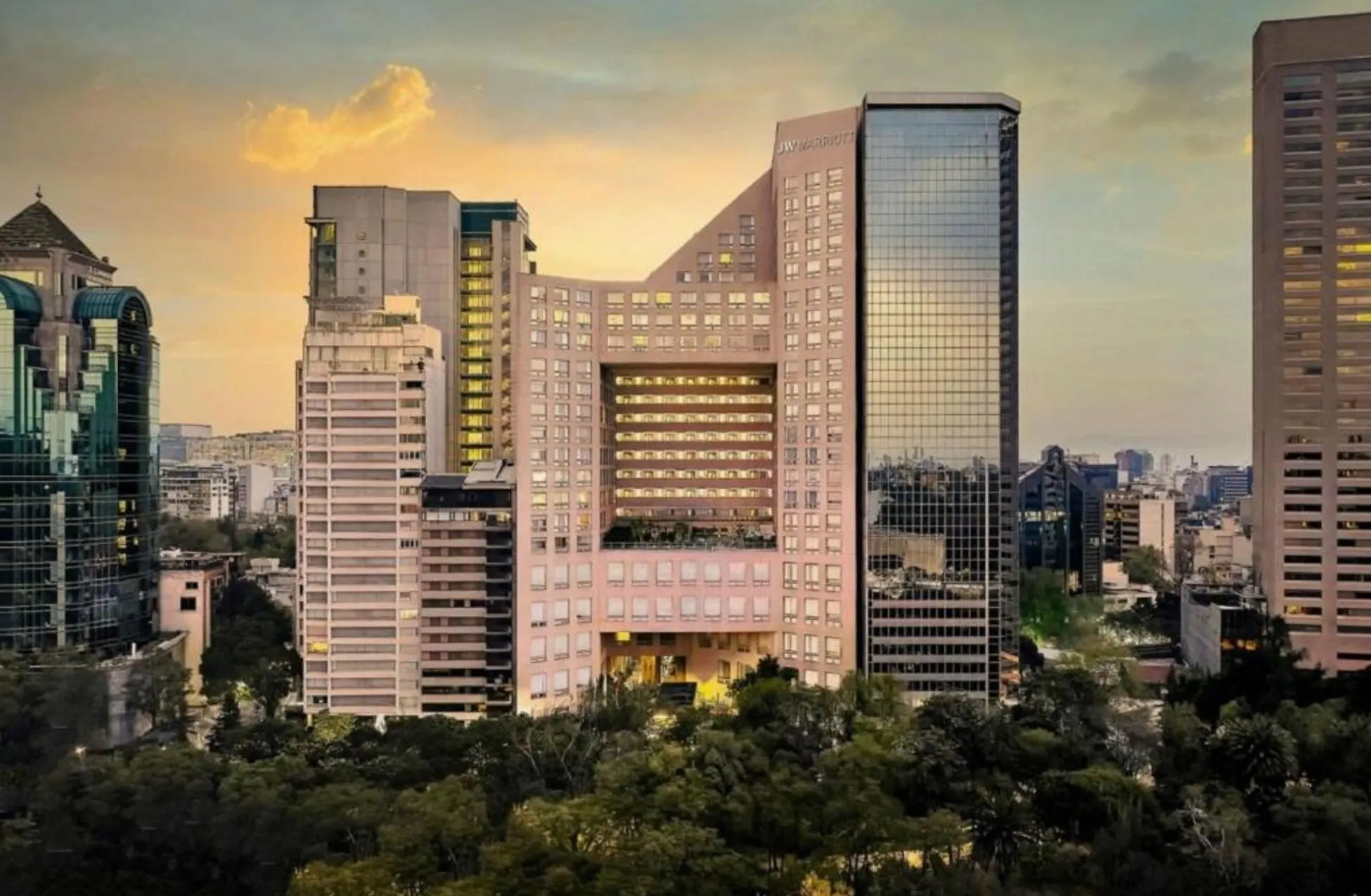 To experience a unique blend of urban sophistication and traditional charm, consider a stay at the Rosewood San Miguel De Allende. This enchanting property combines the grace of colonial architecture with contemporary Mexican artistry, resulting in an exquisite oasis for those seeking refined luxury.
Nestled in the heart of Mexico City, this hotel offers beautifully appointed suites, innovative dining options, and a stunning rooftop pool that provides breathtaking city views. Guests are sure to be enchanted by the warm and attentive service, as well as the hotel's commitment to preserving the rich cultural heritage of San Miguel de Allende.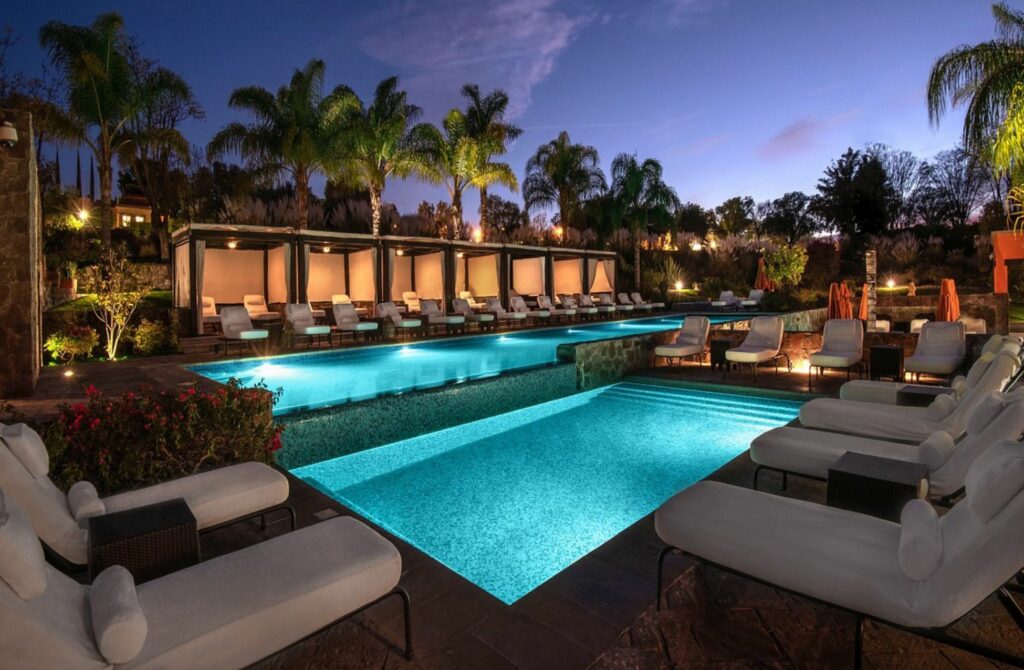 These remarkable luxury hotels in Mexico City truly exemplify the pinnacle of indulgence, offering an unparalleled combination of sophistication, culinary excellence, and superior service. No matter which property you choose, rest assured that your stay will be an unforgettable experience, leaving you with memories that will last a lifetime.
Let yourself be beguiled by the allure of Mexico City, and embrace the exceptional level of luxury and comfort that these hotels have to offer.
And while you're exploring the vibrant streets and soaking in the city's vibrant atmosphere, you might also find inspiration by watching movies set in Mexico, allowing you to connect even deeper with the culture and essence of this captivating country.
Mid-Range Hotels In Mexico City
Mexico City, a vibrant metropolis, promises a plethora of accommodation options for travelers seeking both comfort and affordability. Among these, you'll find outstanding mid-range hotels that prioritize your travel experience without breaking the bank. Let's delve into some of the best options Mexico City has to offer.
Residing in the elegant Reforma district, this contemporary oasis will delight your senses. Ensconced in a stylish space, Sofitel Mexico City Reforma caters to your every whim without compromising on the charm that unfolds at every corner of the area.
With stunning views of the buzzing Paseo de la Reforma, access to delectable dining options, and a superb location just minutes from the historic Chapultepec Park, this hotel overflows with splendor and convenience. Apart from its fine service and premium facilities, the stunning design and attention to detail are sure to make your stay a memorable one.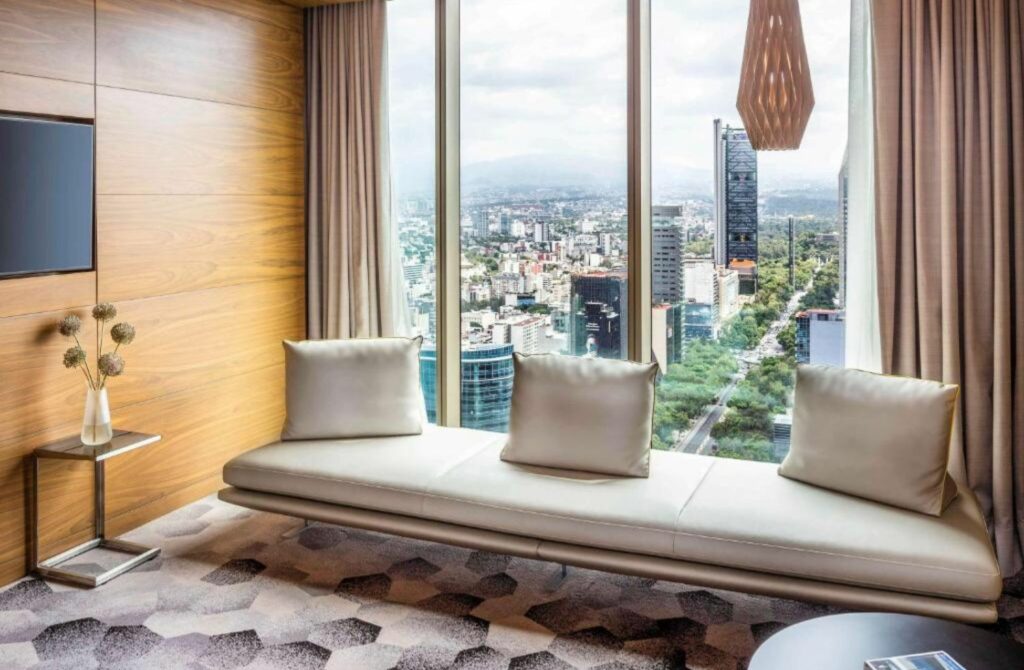 Situated near the serene Chapultepec Park is the splendid El Patio 77, a boutique-style hotel that pays homage to Mexico's vibrant past and embraces sustainable living. Housed in a beautiful 19th-century building, this eco-conscious retreat showcases a charming courtyard and spacious rooms adorned with vintage furnishings and locally-sourced products.
The hotel prides itself on its energy and water-saving practices, an eco-friendly approach that tourists mindful of their ecological footprint will appreciate. In addition to these green initiatives, El Patio 77 ensures a memorable stay in a tranquil setting amid the bustling cityscape.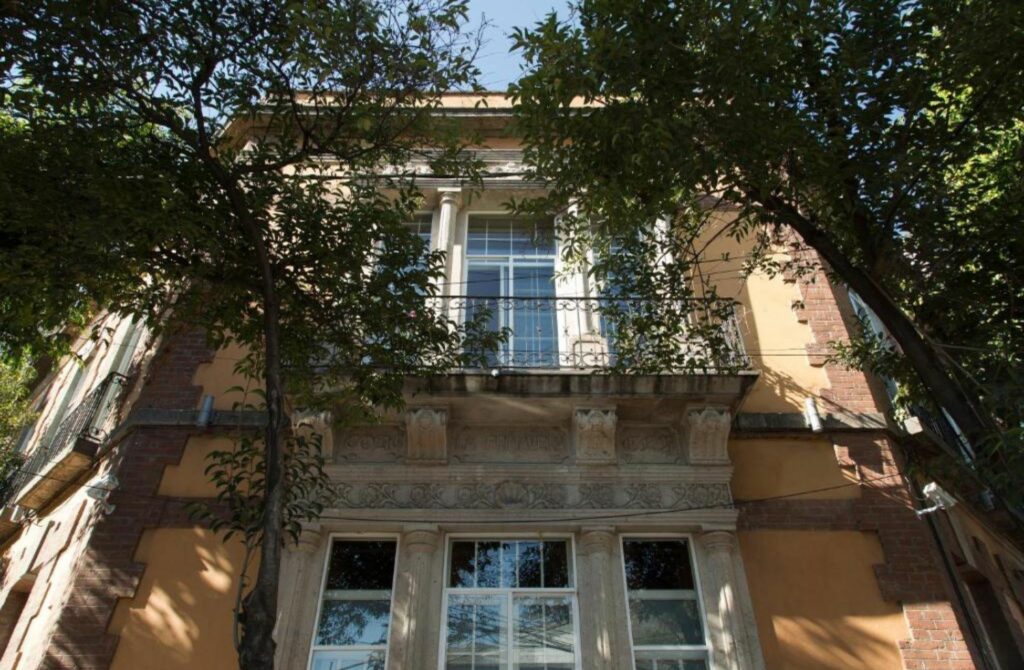 For those yearning for a luxurious city hotel experience, look no further than the Carlota Hotel, located in the fashionable district of La Condesa. This design-forward masterpiece offers a serene blend of modern and traditional elements, featuring opulent rooms with floor-to-ceiling windows that bathe the interiors in natural sunlight.
The hotel's pièce de résistance is undoubtedly its central, glass-walled pool that invites visitors to unwind as they lounge poolside, sipping on tantalizing cocktails from the on-site bar. Coupled with an exceptional on-site restaurant serving delectable Mexican cuisine, the Carlota is a sublime choice for travelers seeking a refined urban oasis.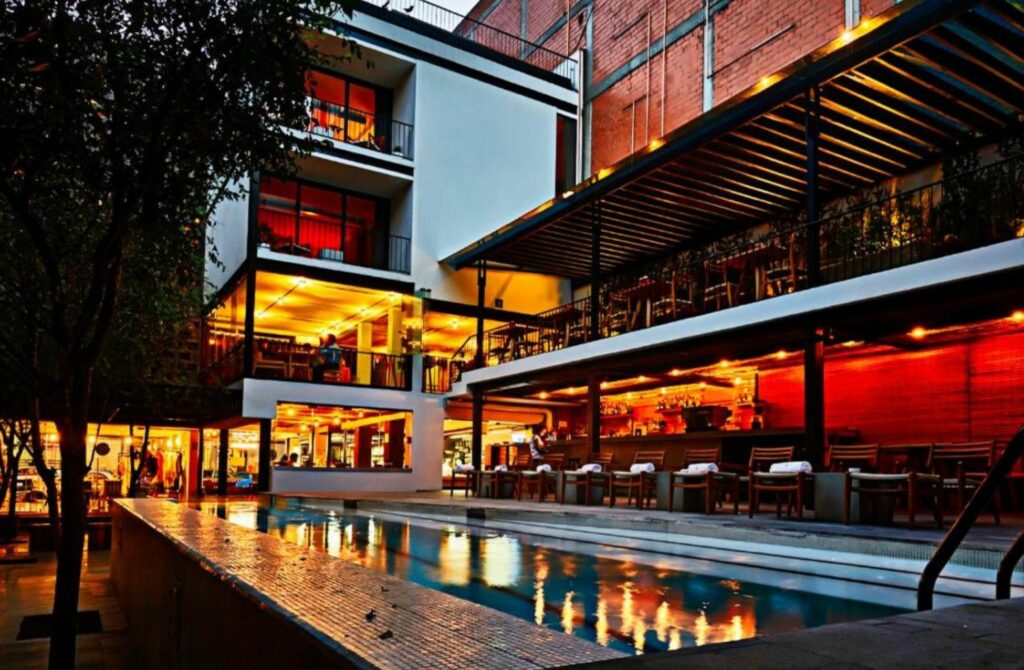 In summary, any of these splendid mid-range hotels will truly elevate your Mexico City experience, as sophistication, comfort, and adventure meld into one unforgettable journey.
Boutique Hotels In Mexico City
Nestled in the vibrant Condesa neighborhood, the Condesa DF is a chic and minimalist boutique hotel that exudes style and sophistication. Mexican designers have masterfully crafted its interiors with soft, earthy tones and contemporary furnishings that create an atmosphere of refined elegance.
The hotel's spacious accommodations are impeccably designed to provide both comfort and luxury to its guests. Condesa DF boasts an array of curated amenities, including a rooftop terrace, a world-class spa, and an on-site restaurant where Chef Martha Ortiz's renowned Dulce Patria dishes are served.
Condesa DF is a stone's throw away from numerous art galleries and eateries, making it a prime location for explorers and aficionados alike.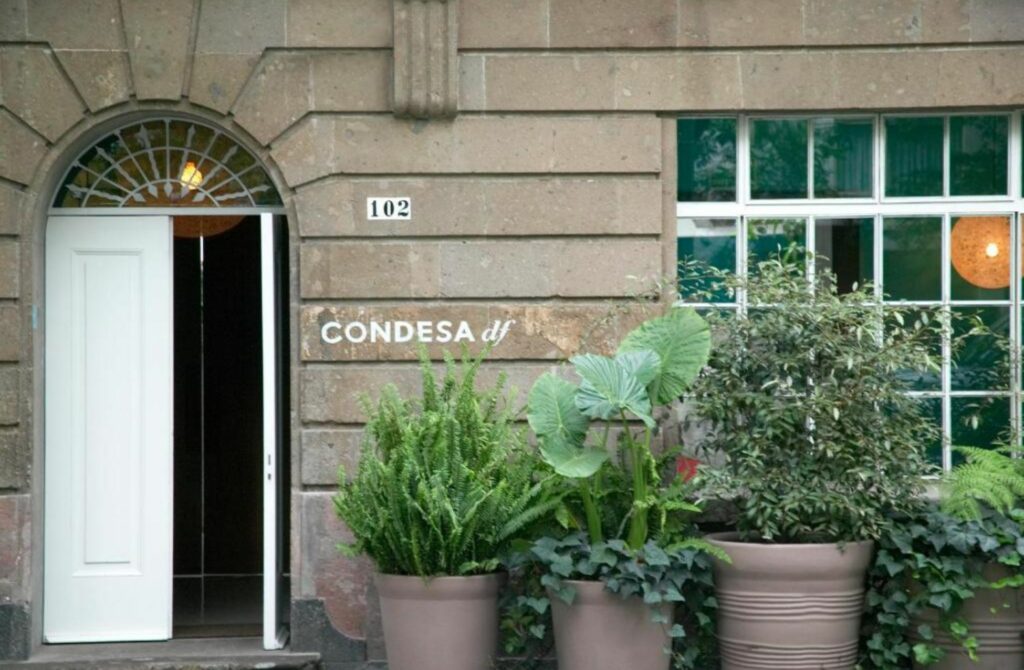 In the heart of Mexico City's bustling Centro Histórico lies the captivating Hotel Catedral, a boutique hotel that perfectly marries modern design with traditional Mexican warmth.
Located just steps from the iconic Zócalo square and the Metropolitan Cathedral, Hotel Catedral is an ideal choice for travelers wishing to immerse themselves in the rich history and culture of this enigmatic metropolis. The hotel's guest rooms are thoughtfully designed, featuring vibrant, locally inspired artwork and plush, comfortable bedding.
Hotel Catedral offers its guests the convenience of an on-site restaurant and an enchanting rooftop terrace, perfect for unwinding with a refreshing cocktail while taking in the panoramic views of the city skyline.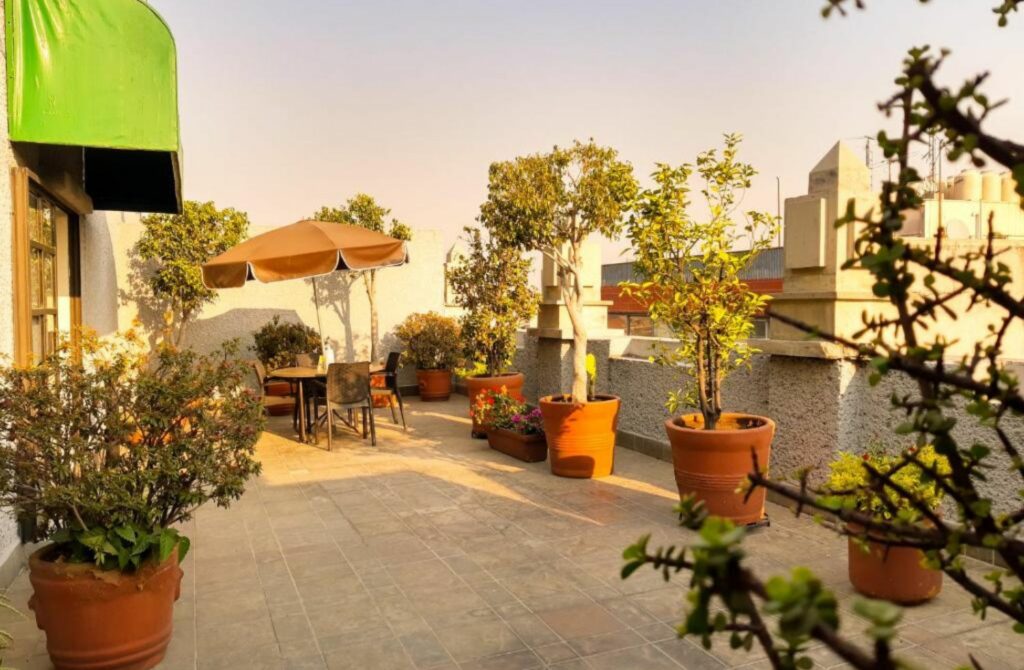 For those seeking a serene sanctuary away from the bustling crowds, Nima Local House Hotel stands as a magnificent gem in the charming residential neighborhood of Roma Norte. This intimate, four-room boutique hotel is housed in an exquisite early 20th-century mansion lovingly restored by a team of skilled local artisans.
Nima Local House Hotel is characterized by its attention to detail and personalized service, ensuring every guest feels truly at home. Each of the hotel's elegant suites offers all the modern comforts, subtly blended with hints of the building's historic charm. Nima's lush private garden is the perfect spot to relax and revel in the exquisite design and tranquil ambiance.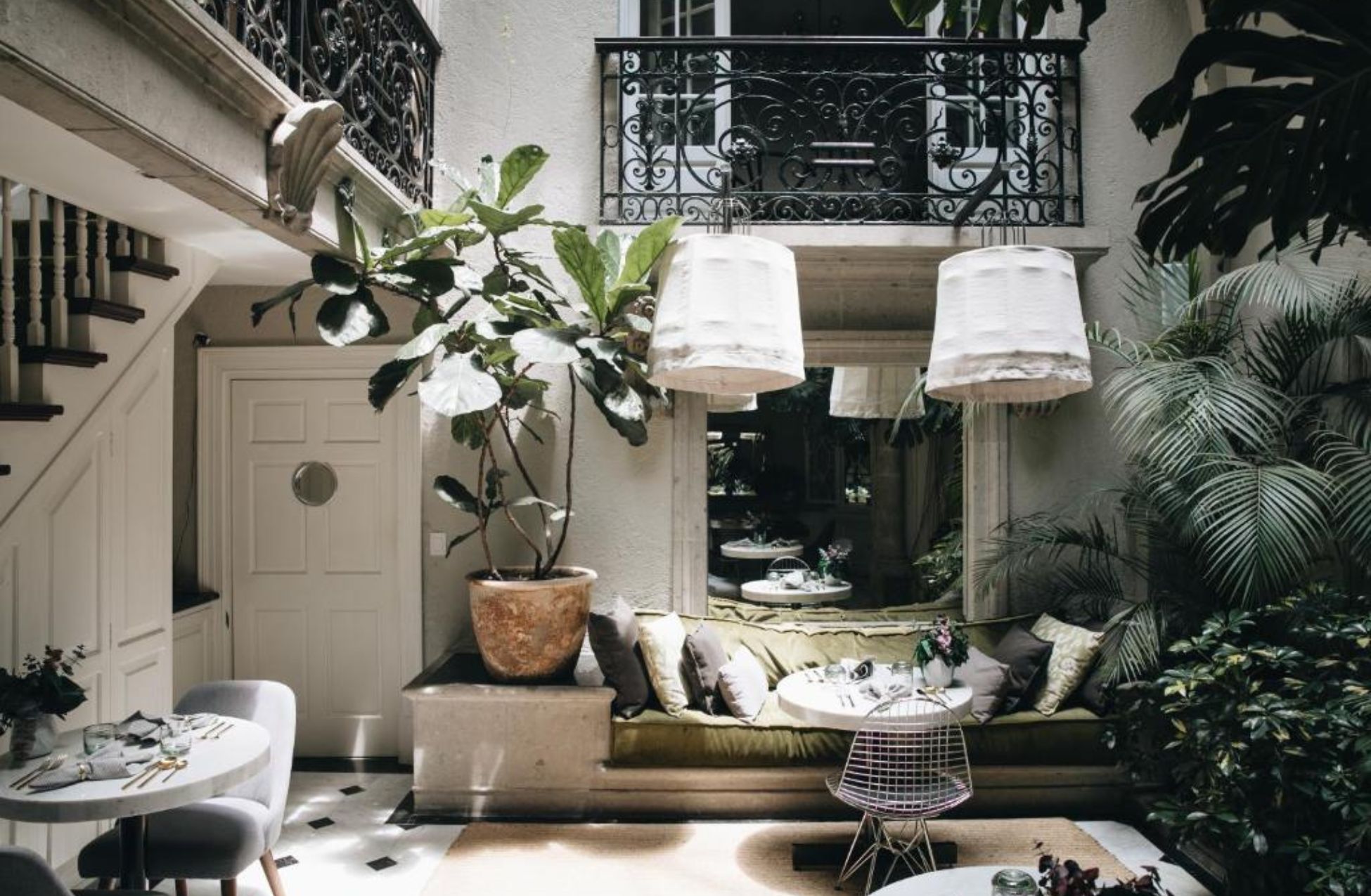 Budget Hotels In Mexico City
Mexico City, a bustling metropolis rich in culture and history, offers an array of budget-friendly hotels that promise to provide incredible value for their price. These hotels are strategically located in some of the city's most iconic neighborhoods, such as the Zona Rosa, ensuring that travelers can explore the best the city has to offer without breaking the bank.
Moreover, as you plan your visit, you can also consider using Mexico City as a gateway to explore other cities in Mexico and find various things to do in Tulum, Mexico, where stunning beaches, ancient ruins, and a laid-back atmosphere await your discovery.
One such gem is the Hotel Flamencos. Enveloped in the vibrant energy of Mexico City's Historic Center, this establishment boasts a winning combination of affordability, comfort, and convenience. Architecturally, the hotel embodies the city's cultural heritage while offering contemporary amenities – truly a blend of past and present.
Guests at Hotel Flamencos will find themselves within a stone's throw of the city's most renowned museums, charming cafes, and bustling markets. As a cherry on top, this hotel often presents enticing deals that make staying at this locale an even more attractive option.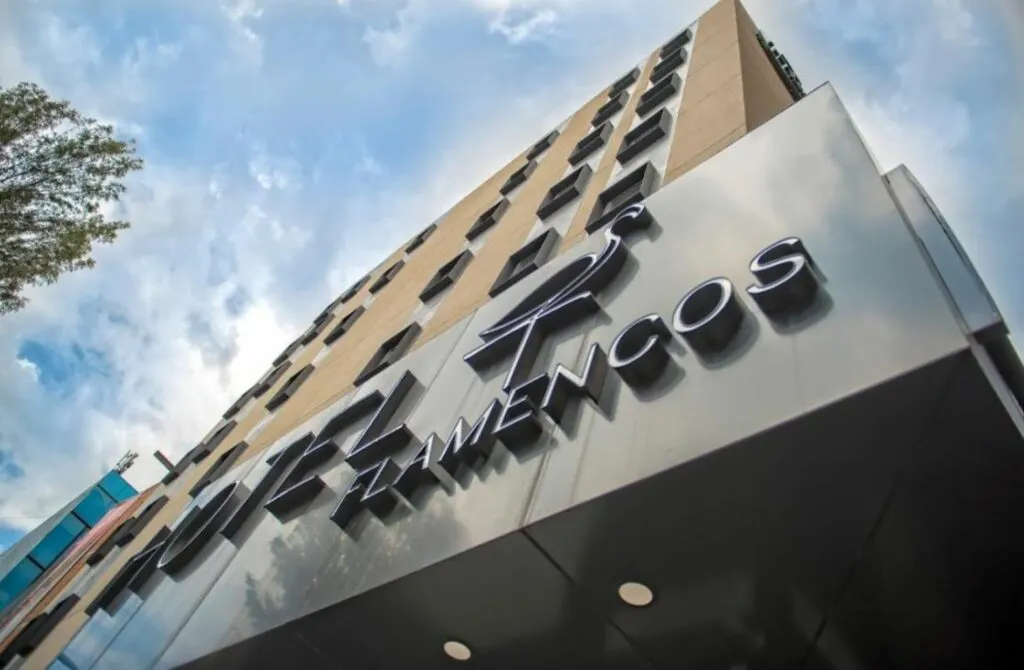 For art lovers and history enthusiasts, Hotel Artista nestled in the heart of Mexico City's cultural district, is a dream come true. This boutique hotel prides itself on showcasing works of emerging local artists throughout its premises, blending visual inspiration with ultimate relaxation.
The rooms, each uniquely curated, offer an immersive experience for guests who seek a one-of-a-kind stay. Moreover, Hotel Artista is in close proximity to many of the city's most prominent museums, galleries, and historic sites, which are just waiting to be explored.
All these qualities make Hotel Artista an irresistible choice, especially considering its remarkable value for money.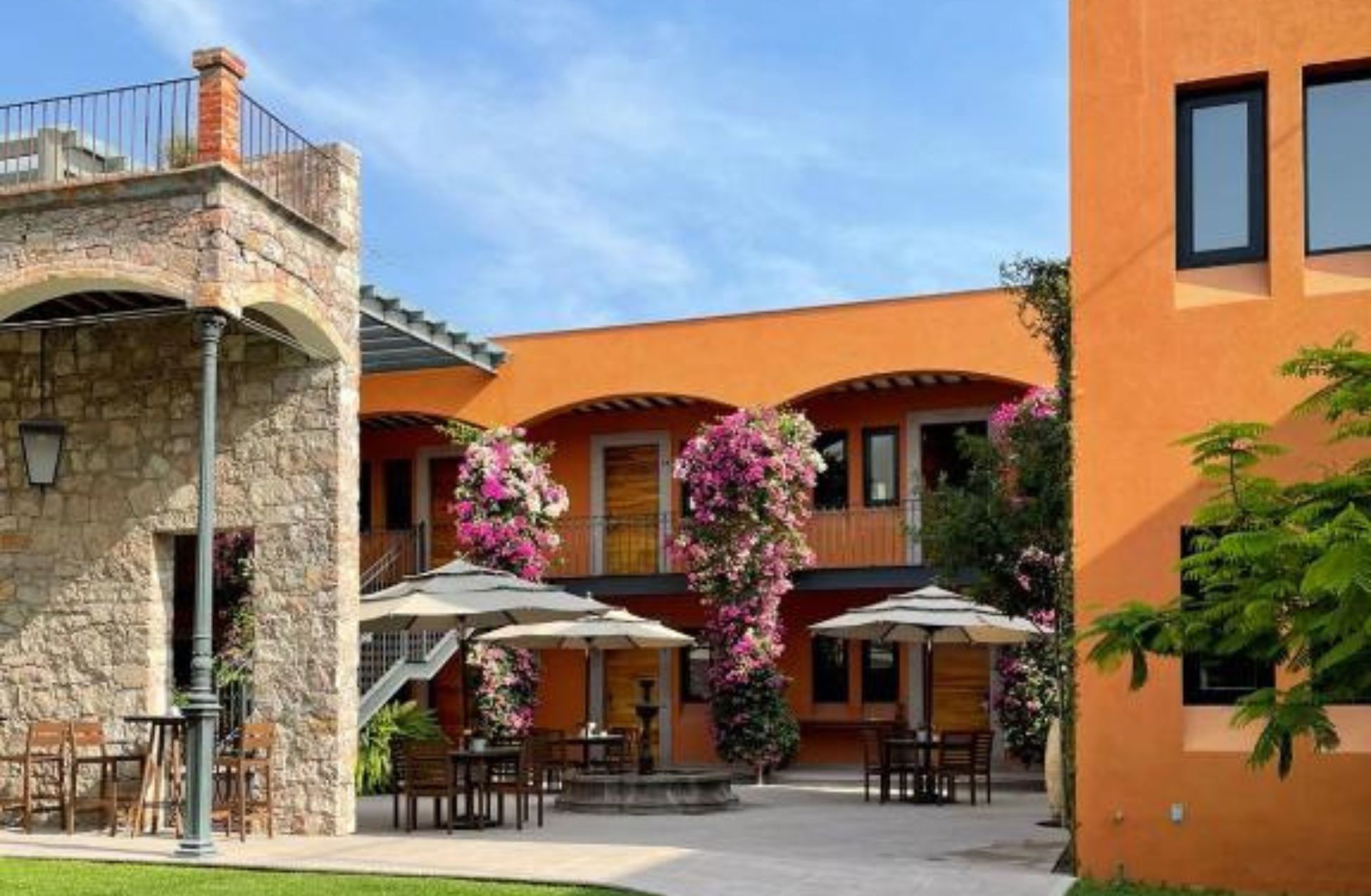 A refined oasis in the bustling Cuauhtemoc District, Hotel Centro Historico is an idyllic retreat for travelers searching for an affordable haven enveloped in old-world charm. This sanctuary seamlessly integrates history, culture, and modern sensibilities while offering impeccable service.
Guests at Hotel Centro Historico luxuriate in the rich architectural beauty that surrounds them, knowing they have access to top-notch amenities and a convenient base for exploring the city's many treasures. This hotel consistently sweeps guests off their feet with its unparalleled charm, showcasing the best that Mexico City has to offer without putting a dent in their wallet.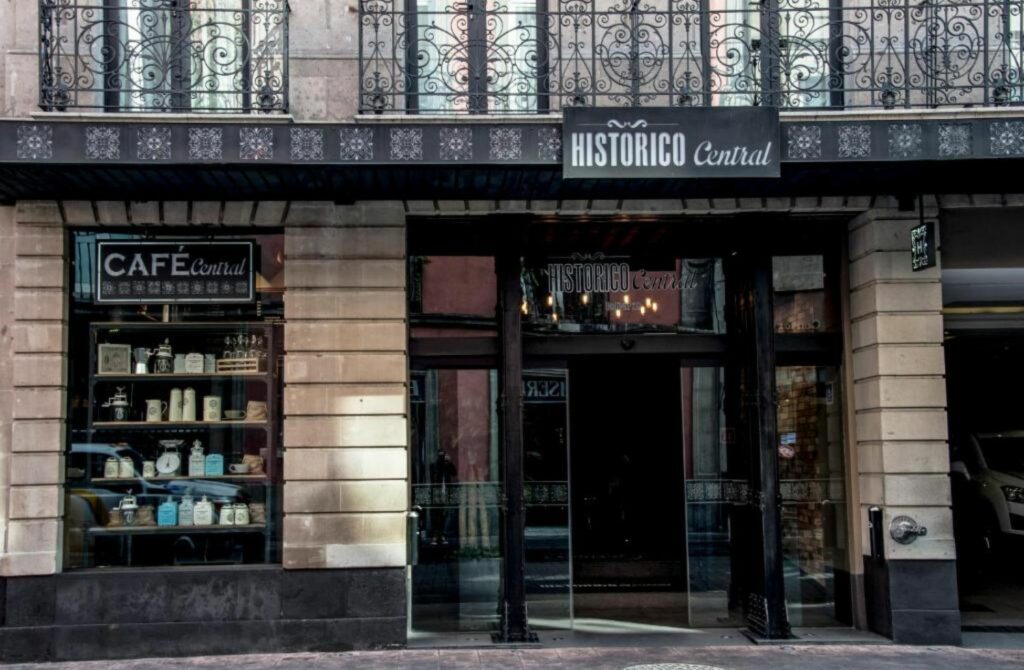 These budget-friendly hotels, each with their distinct allure, offer guests the ability to immerse themselves in Mexico City's rich offerings while keeping their travel expenses in check. Strategically located, surrounded by the city's most popular attractions, and providing exceptional amenities, these establishments truly deliver incredible value.
Do not miss out on the opportunity to experience the excitement and enchantment of Mexico City while enjoying these fabulous budget hotels.
Hotels With A View In Mexico City
The bustling metropolis of Mexico City is a treasure trove of luxury hotels that offer breathtaking views of its enchanting skyline, lush gardens, and historic landmarks—among them are Paseo de la Reforma and Chapultepec Castle.
In this section, we dive deep into a selection of the finest accommodations that the city has to offer, where you can indulge in panoramic vistas and world-class amenities.
Hyatt Regency Mexico City is an opulent five-star gem nestled in the prestigious Polanco district. This hotel boasts unparalleled vistas of the Mexico City skyline, El Ángel, Diana the Huntress Fountain, and the bustling Paseo de la Reforma.
The Hyatt Regency features contemporary, spacious, and elegantly appointed rooms that harmoniously blend luxury with comfort.
While staying here, you will enjoy a wide array of tantalizing dining experiences, a state-of-the-art fitness center, and indulgent spa services, which transport you to a haven of relaxation amidst the energetic urban landscape.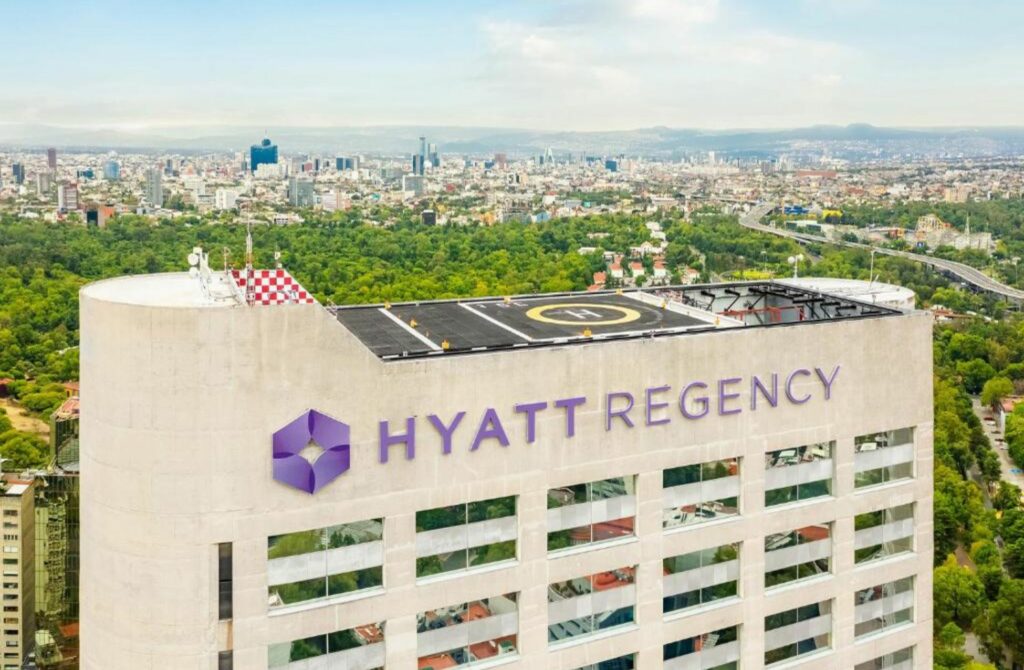 In the heart of Mexico City's thriving business and cultural epicenter lies St. Regis Mexico City, a sumptuous sanctuary with awe-inspiring views of the Paseo de la Reforma and the tantalizing Chapultepec Castle.
The exquisitely appointed guestrooms and suites boast floor-to-ceiling windows that frame the mesmerizing urban panoramas, inviting you to unwind in unparalleled luxury. The St. Regis Mexico City prides itself on its refined gastronomic encounters, including an enchanting rooftop garden where guests can savor delectable cuisine while enveloped by a lush, verdant oasis.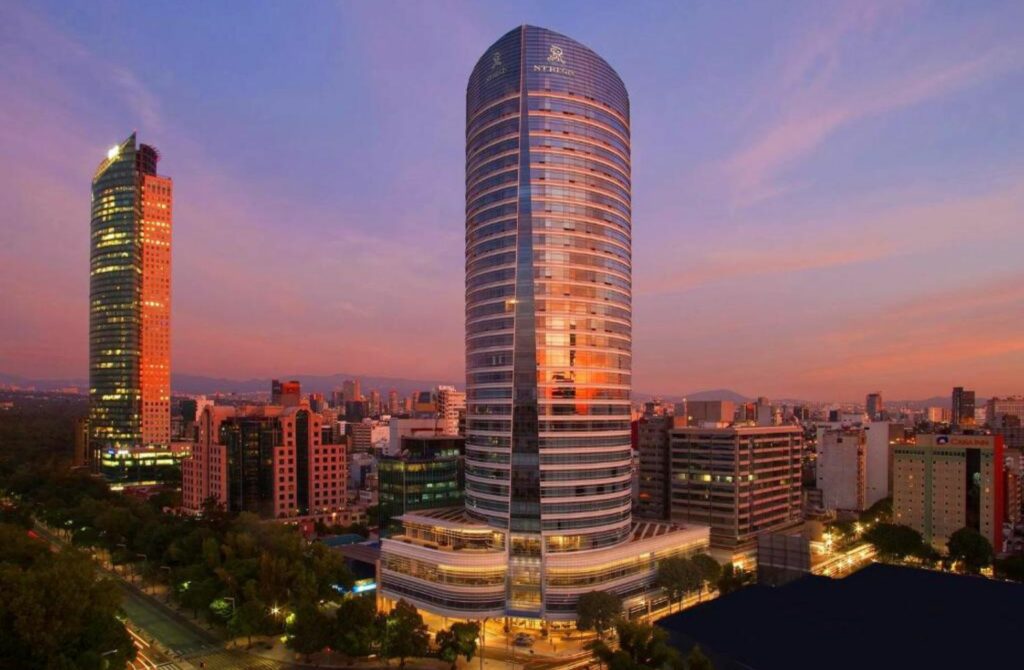 In close proximity to the emblematic Bosque de Chapultepec lies Four Seasons Hotel Mexico City, a majestic oasis that gracefully combines Mexican heritage with opulent modernity.
From its palatial courtyard, adorned with a mesmerizing central fountain, to its handsomely appointed rooms offering jaw-dropping views of the gardens and Chapultepec Castle, the Four Seasons Hotel Mexico City immerses its guests in a world of lavish tranquility.
Indulge in the hotel's world-class dining experiences, from its stately ground-floor restaurant to its verdant terrace eatery, where you can partake in delectable cuisine while marveling at the resplendent vistas of one of Mexico City's most alluring landmarks.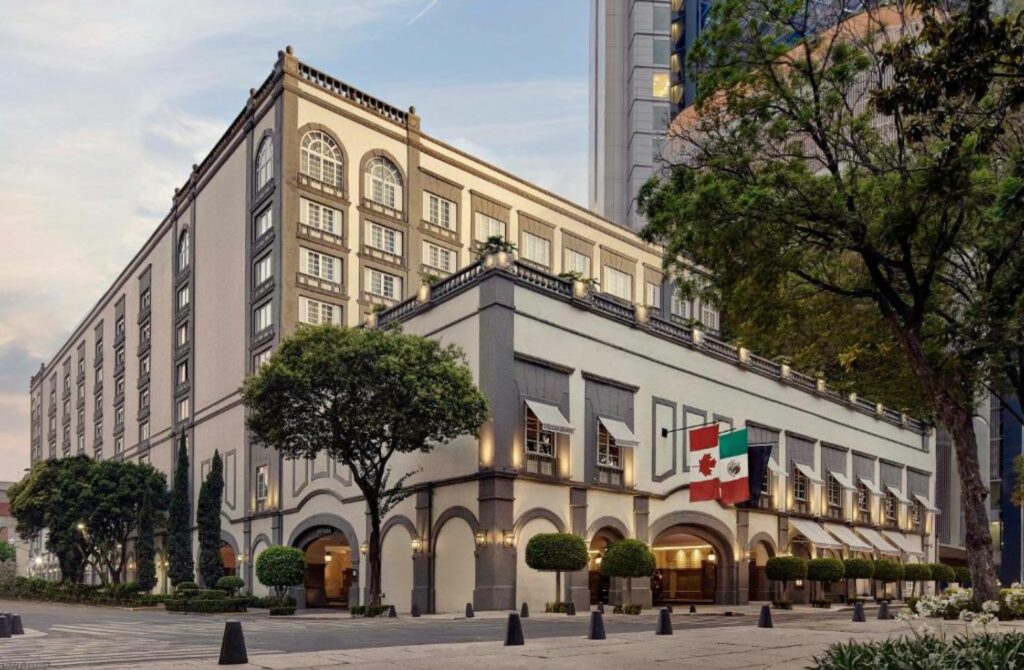 Each of these prestigious hotels offers a unique and unforgettable experience, enveloping you in an exquisite combination of luxury, comfort, and awe-inspiring panoramas. Immerse yourself in their enchanting ambiance and prepare to be captivated by the magic of Mexico City.
Hotels With A Pool In Mexico City
One of the most sought-after features for travelers exploring Mexico City is a luxurious hotel with a pool, to unwind after a long day of sightseeing. We have handpicked some of the best pool hotels that Mexico City has to offer, combining upscale amenities, striking design, and fantastic locations to ensure your stay is nothing short of exceptional.
W Mexico City is a dazzling oasis of contemporary luxury, located in the posh Polanco neighborhood. Surrounded by upscale boutiques, art galleries, and gourmet restaurants, this hotel boasts a cutting-edge design and artful ambiance that will leave you enchanted.
The vibrant WET Deck pool area is an absolute haven, with plush cabanas and a playful, shimmering pool—perfect for basking in the sun or indulging in a refreshing swim. Whether you're lounging by the poolside bar or exploring the surrounding attractions, W Mexico City offers an unparalleled experience that will leave you in awe.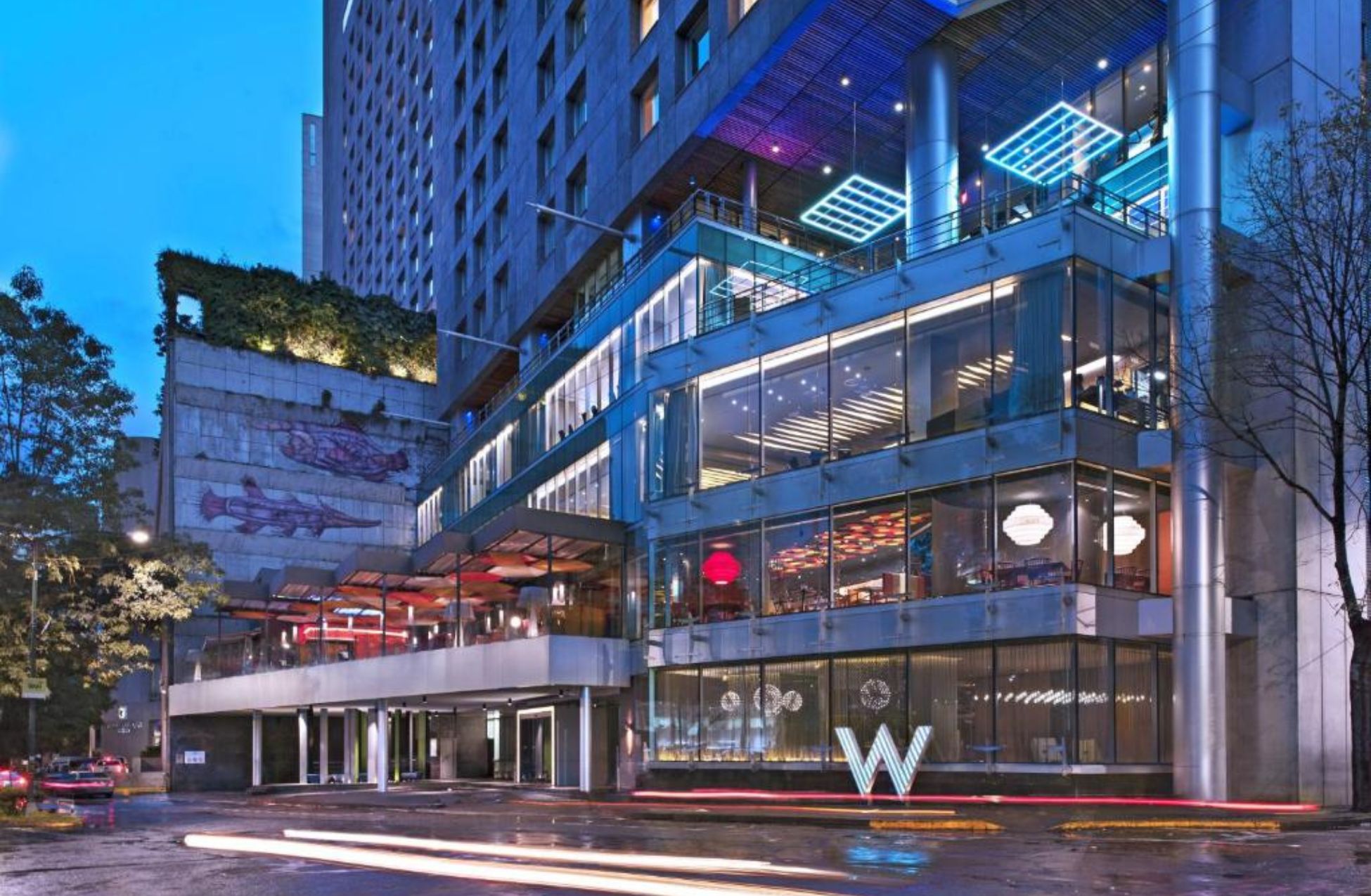 Few things compare to the allure of a stunning rooftop pool, and Mexico City has some spectacular offerings. Downtown Mexico is a prime example, as it boasts a breathtaking infinity pool located on the terrace—providing an unforgettable view of the Historic Center.
This boutique hotel, housed in a 17th-century palace, gracefully fuses colonial charm with modern sophistication. The rooftop pool area features chic furnishings and cozy seating, making it a sublime spot for relishing in the panoramic vistas or catching a dazzling sunset.
Topping off the experience, the Downtown Mexico rooftop bar serves delectable signature cocktails and delectable cuisine, inviting you to savor the opulent ambiance beyond just the pool.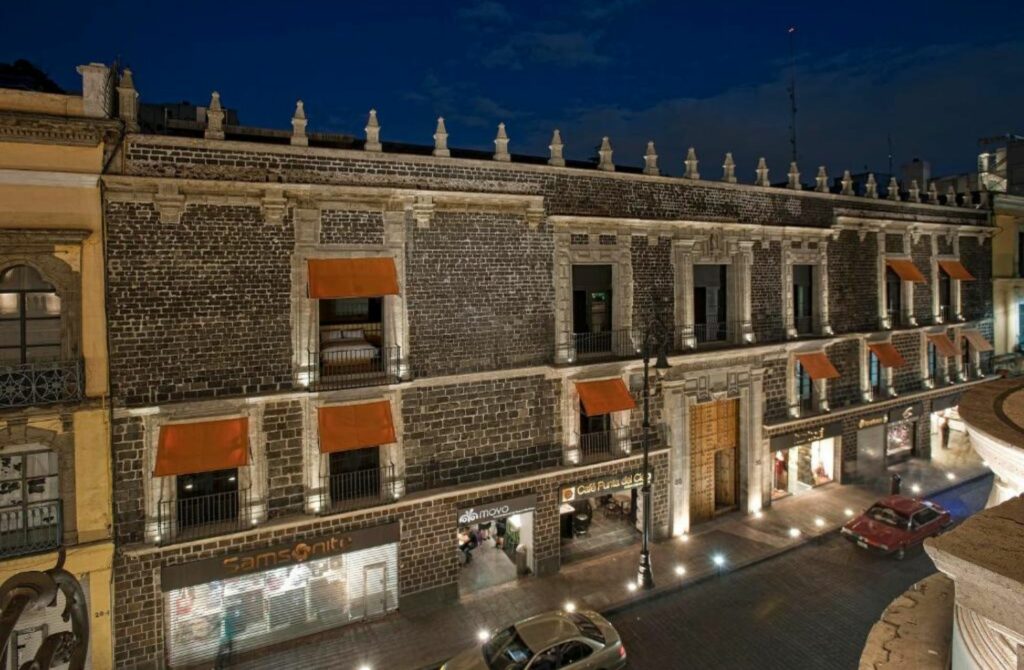 Another rooftop gem is the Habita Hotel, nestled in the exclusive Polanco neighborhood. The chic minimalist design, dynamic architecture, and impeccable service create a magical ambience that will captivate even the most discerning traveler. The focal point is undoubtedly the spectacular glass-encased rooftop pool, perched high above the bustling city streets.
A truly idyllic retreat, the elegant pool terrace offers sweeping views of Mexico City's skyline, along with plush loungers and an enticing cocktail menu. The Habita Hotel's rooftop pool is an unrivaled urban sanctuary—the ultimate place to escape and recharge in style.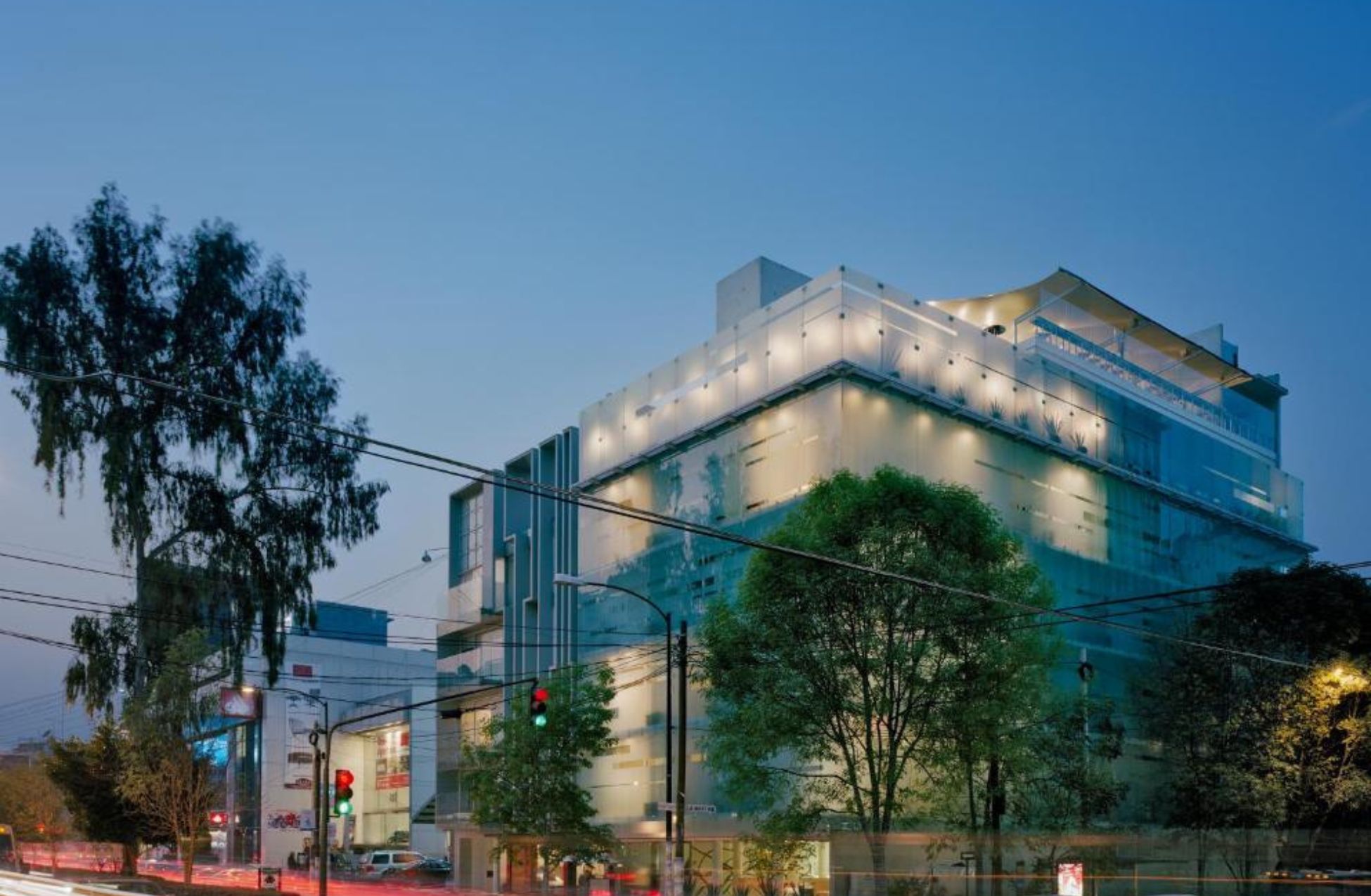 These magnificent pool hotels in Mexico City provide not only the luxury amenities but also the unique experiences that will make your stay truly memorable. Dive into the opulence, indulge in the serenity, and surrender to the excitement of the marvelous Mexico City.
Hotels With Free Parking In Mexico City
Mexico City, a bustling metropolis with rich history and vibrant culture, offers a plethora of exceptional hotel options for travelers. One key factor to consider when exploring accommodations in the city is the availability of free parking. This allows for easier access to transportation or conveniently exploring Roma Norte and other surrounding neighborhoods.
In this section, we will indulge in the luxuries of three hotels that boast not only complimentary parking but also exceptional amenities, location, and design.
InterContinental Presidente Mexico City is a beacon of elegance and sophistication situated in the heart of Polanco. This upscale retreat features free parking, leaving guests with peace of mind for their transportation needs, whether they seek to explore the stunning parks of Roma Norte or immerse themselves in the city's vibrant nightlife.
The hotel's interior is designed to impress, with opulence abound, marble floors, and impeccable attention to detail. Its grandeur is matched only by the state-of-the-art amenities on offer — guests enjoy access to an Olympic-sized swimming pool, a world-class spa, and fine dining options, including a French patisserie.
A stay at the InterContinental Presidente Mexico City guarantees an unforgettable experience, while creating endless memories in the heart of this vibrant metropolis.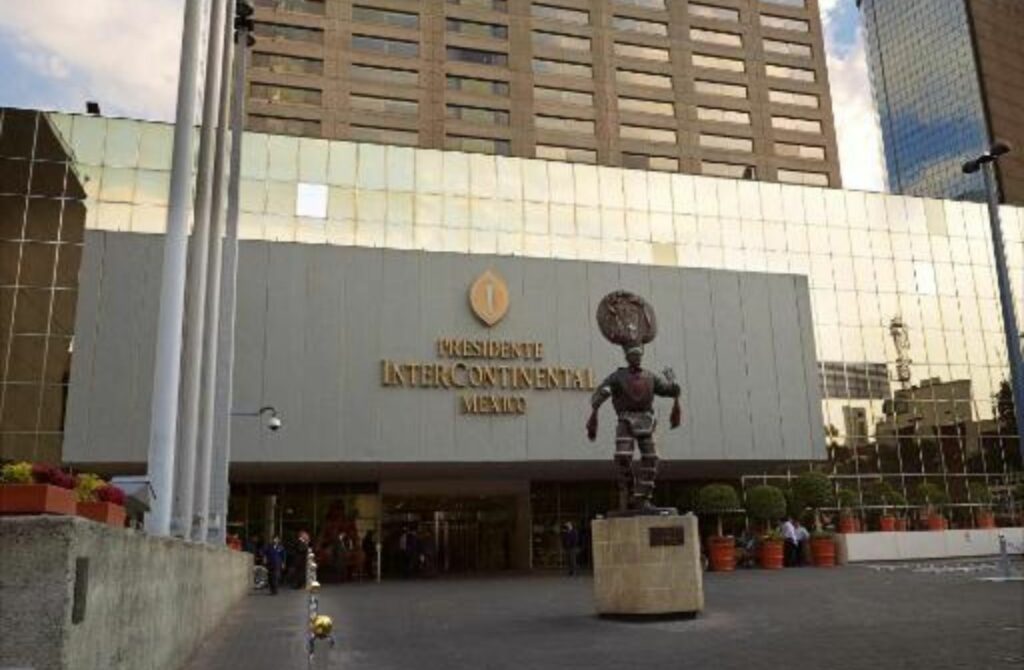 Grand Fiesta Americana Chapultepec is a captivating sanctuary nestled alongside the lush greenery of Chapultepec Forest. Replete with free parking, guests can conveniently delve into Roma Norte, an eclectic hub of art galleries, boutiques, and the renowned Mexican cuisine that awaits them.
Inspired by modern Mexican architecture, the hotel is an ode to the country's rich cultural heritage, with sweeping arches and vibrant pops of color enlivening the space. The sheer grandiosity of the hotel is further accentuated by its splendid rooftop terrace, offering awe-inspiring panoramic views of the city skyline.
For those looking to unwind, the hotel's top-tier spa, refined dining, and comfortable guest rooms are an invitation to indulge in leisure and luxury.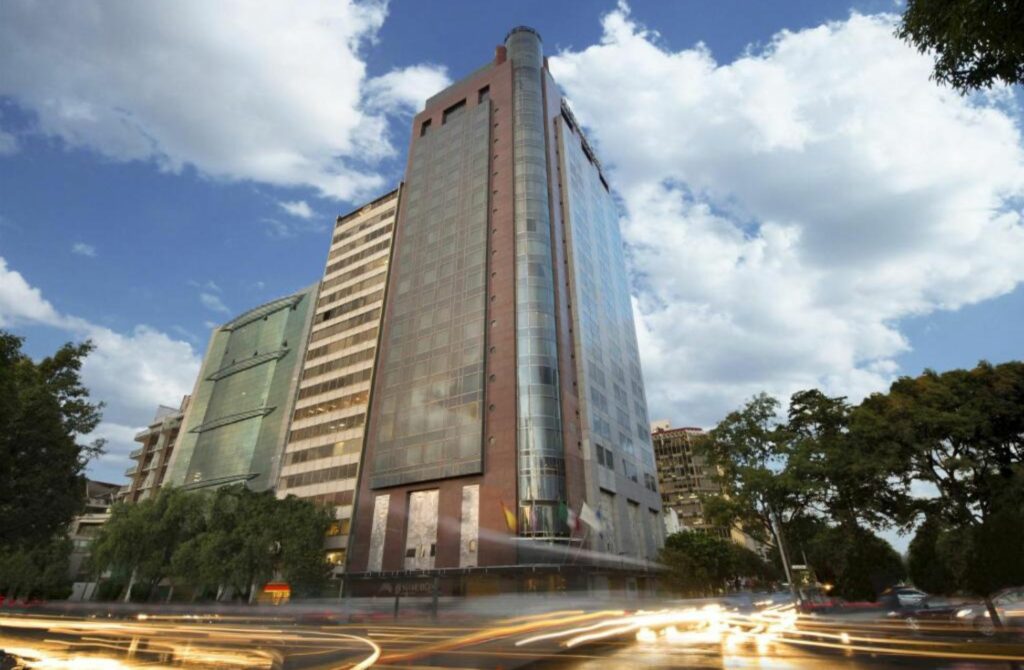 With these three magnificent hotels, your stay in Mexico City will truly be one to remember. Revel in luxury, explore the enchanting neighborhoods of Roma Norte, and enjoy the convenience of complimentary parking, embarking on an unforgettable Mexican adventure.