Nagoya, a thriving urban jewel in the heart of Japan, awaits travelers with an intriguing blend of tradition and innovation. A visit here isn't merely about exploring the sights; it's about immersing yourself in a unique cultural experience.
Choosing the best hotels in Nagoya isn't a mundane task, but an essential step that can greatly enhance your connection to this captivating city.
Walk the bustling streets of Nagoya, and you'll discover a city that celebrates its past while embracing the future. Majestic Nagoya Castle, with its golden shachihoko ornaments gleaming under the sun, stands as a testament to the city's rich history.
As you explore this historical gem, you might find yourself reminiscing about movies set in Japan or Japanese war movies, as Nagoya's architectural marvels and storied past often evoke the captivating narratives portrayed on the silver screen.
Nearby, futuristic skyscrapers and cutting-edge technological wonders remind you of Japan's relentless pursuit of progress.
Savor Nagoya's culinary delights, from the crisp and savory hitsumabushi eel dish to the unique blend of flavors in miso katsu. Engage your senses as you watch artisans crafting traditional ceramics, a beautiful dance of skill and artistry that has been perfected over centuries.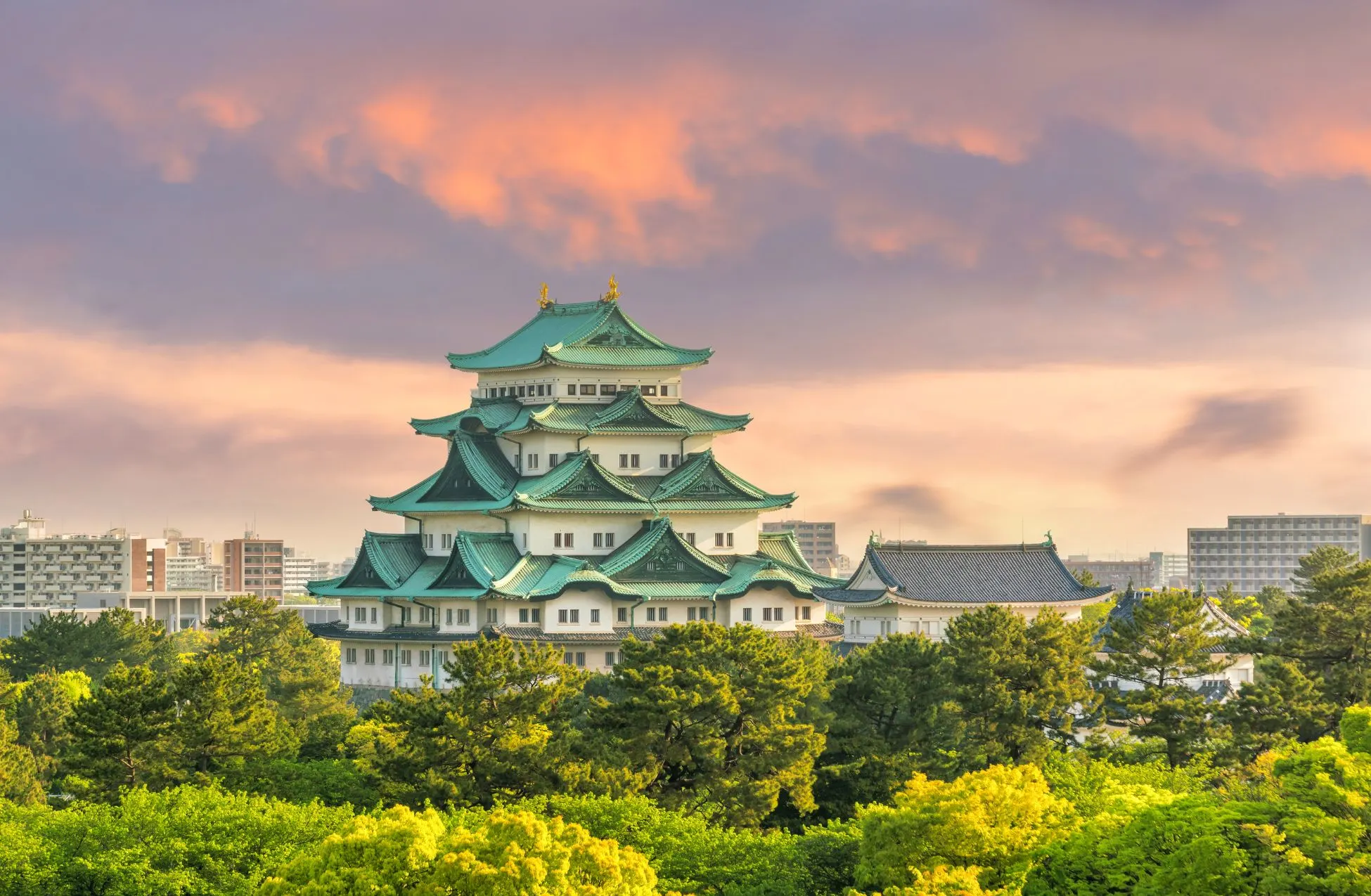 Feel the pulse of the city in its energetic shopping districts, where fashion-forward trends merge with timeless elegance. Allow the rhythms and melodies of traditional Japanese music to transport you to a world where grace and harmony reign supreme.
Now, imagine your ideal accommodation in this multifaceted city. Your choice of hotel in Nagoya isn't merely a decision about comfort and amenities. It's about location, atmosphere, and a connection to the local culture.
Whether you desire proximity to historical sites, access to shopping and dining, or a tranquil retreat after a day of exploration, the right hotel will become an integral part of your Nagoya story.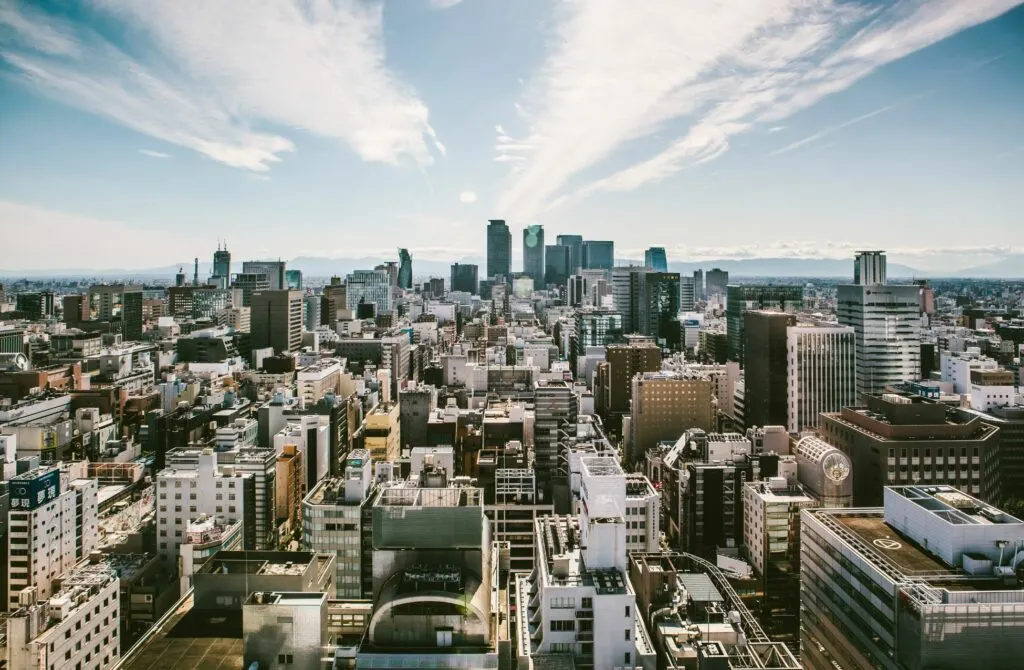 Selecting from the best hotels in Nagoya is about aligning your stay with your aspirations for the trip. It's about finding that place which resonates with your travel philosophy and personal tastes, a place that enhances your experience and allows you to fully embrace Nagoya's dynamic personality.
In Nagoya, each day offers a new opportunity for exploration and delight, and your chosen accommodation serves as both refuge and gateway. The city invites you to unravel its mysteries and savor its charms. Choose wisely, and let Nagoya unveil its treasures to you in a way that feels uniquely your own.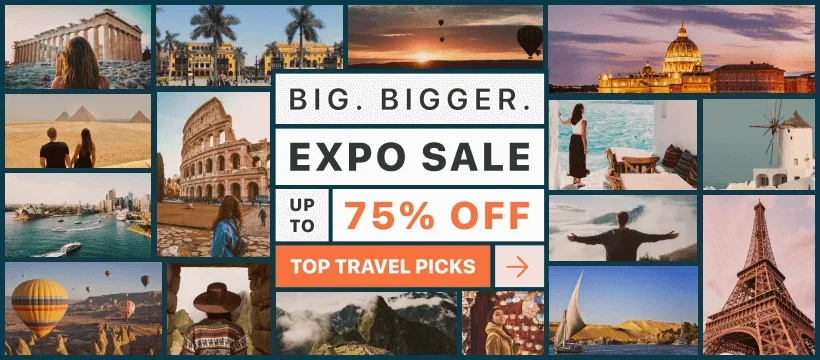 Luxury Hotels In Nagoya

Nagoya, the bustling city of Aichi Prefecture, is home to a stunning array of upscale and luxurious hotels that cater to refined preferences and unmatched experiences, all while being conveniently located near a designated UNESCO world heritage site in Japan.
Additionally, for those seeking unforgettable adventures, Nagoya offers an array of Japan tours that promise to create lasting memories.
Step into the Nagoya Marriott Associa Hotel – conveniently located above Nagoya Station – and discover a world of elegance and tranquility amidst the city's vibrant heartbeat. Revel in the refined décor and impeccably designed rooms, offering jaw-dropping panoramic views of the city skyline.
At this magnificent hotel, you will be pampered with exceptional amenities including a world-class fitness center, indulgent spa, and a range of haute-cuisine restaurants to fire up your taste buds. The Nagoya Marriott Associa Hotel truly embodies the Japanese art of thoughtful details and superior service that make for an unforgettable stay.
Embark on an elegant journey at Nagoya Tokyu Hotel located in the heart of Sakae, Nagoya's shopping and entertainment district. The plush interior, tastefully decorated rooms, and personalized services, make this 5-star hotel an oasis designed to transport you into a world of luxury and comfort.
With its devotion to guest satisfaction, Nagoya Tokyu Hotel offers top-notch facilities such as a beautifully designed swimming pool, a well-equipped fitness center, and a selection of refined dining options for your culinary delight. This exceptional establishment ensures that every moment spent here is invigorating and memorable.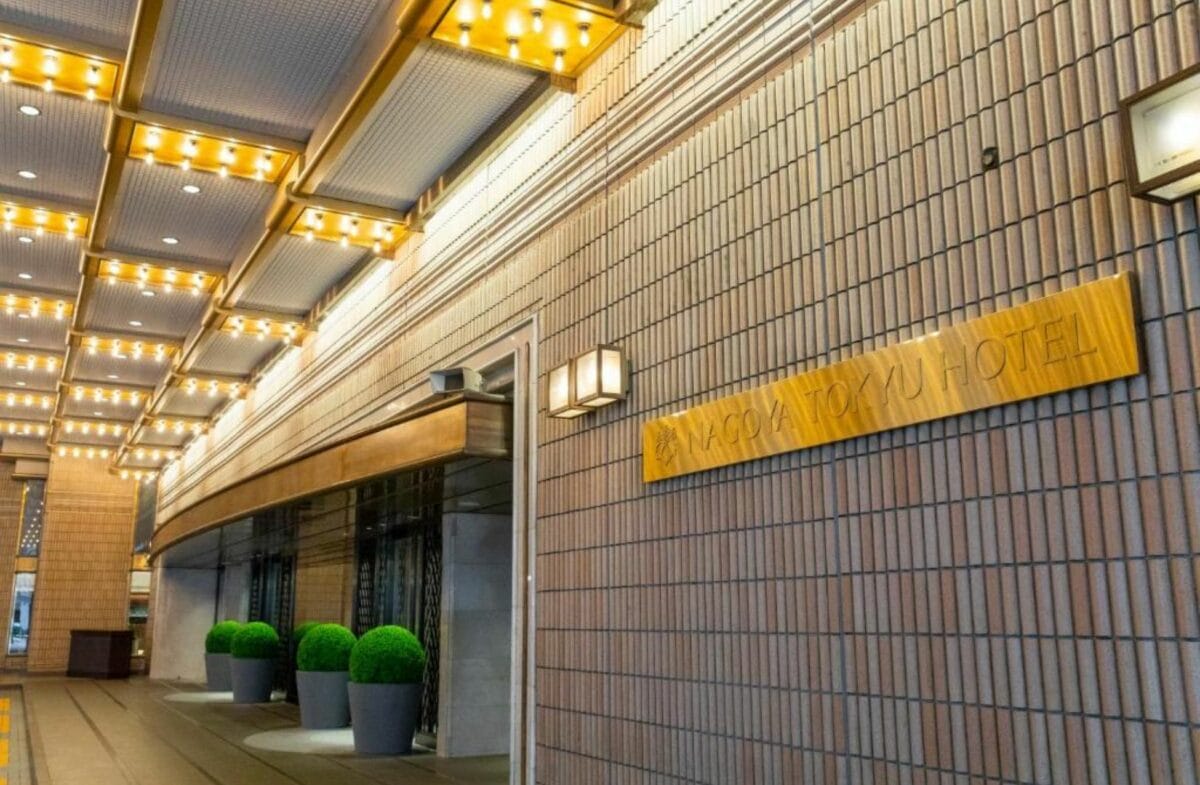 Make your way to the sky-high haven, Nagoya Prince Hotel Sky Tower, beckoning you with an epitome of sophistication and opulence. As you ascend the impressive seventy meters to the lobby, marvel at unrivaled views reaching as far as the Ise Bay. Each room at this luxury hotel boasts gorgeous floor-to-ceiling windows, showcasing the city's ever-changing hues.
At the Prince Hotel Sky Tower, immerse yourself in a host of superior facilities such as a state-of-the-art fitness center, a voguish lounge, and a delightful assortment of dining venues, all brought to life atop the city skyline.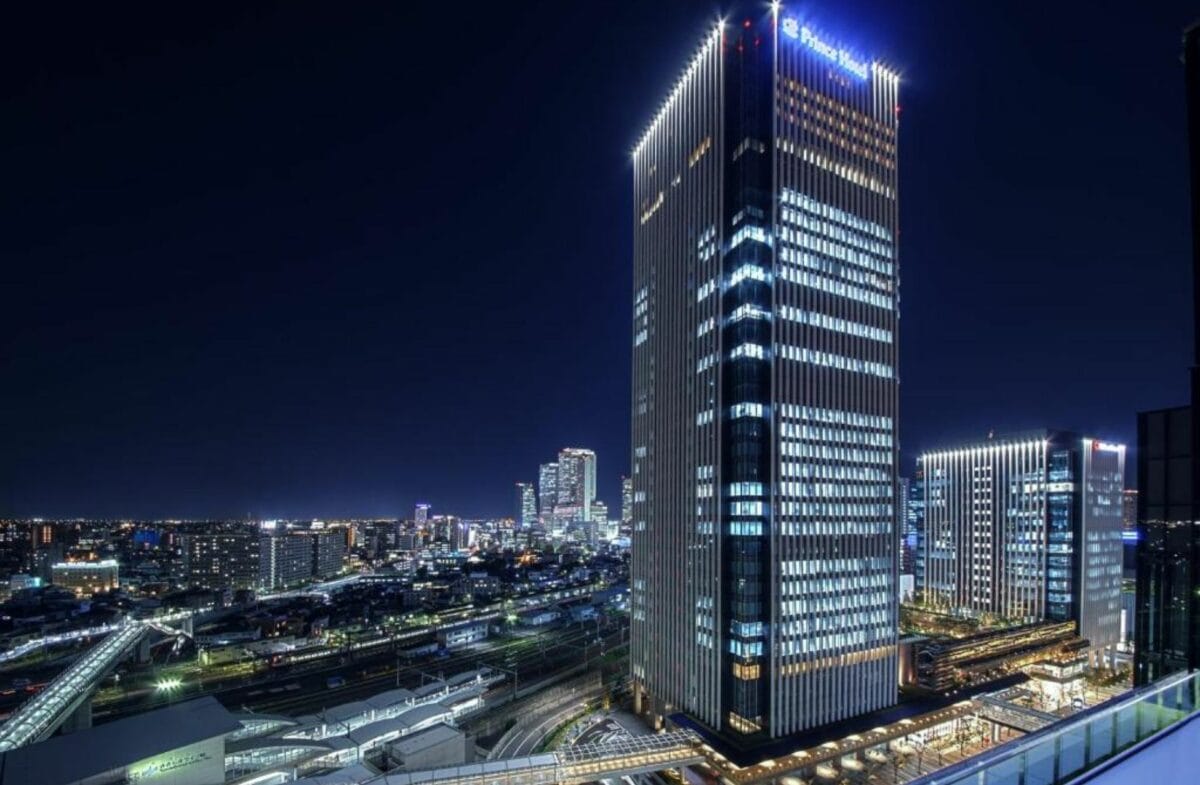 Last but not least, let Hilton Nagoya become a sanctuary for the discerning traveler. This striking 5-star hotel, nestled near the historic Nagoya Castle, encapsulates the essence of elegance and sophistication unique to Hilton properties worldwide.
Every detail, from the grand entrance to the artful rooms and public spaces, exudes a sense of refined luxury that caters to the most discerning preferences. As you indulge in the Hilton's amenities, such as the wellness spa, modern fitness center, and the sublime dining options, you will surely feel inspired by this embodiment of stylish living and impeccable service.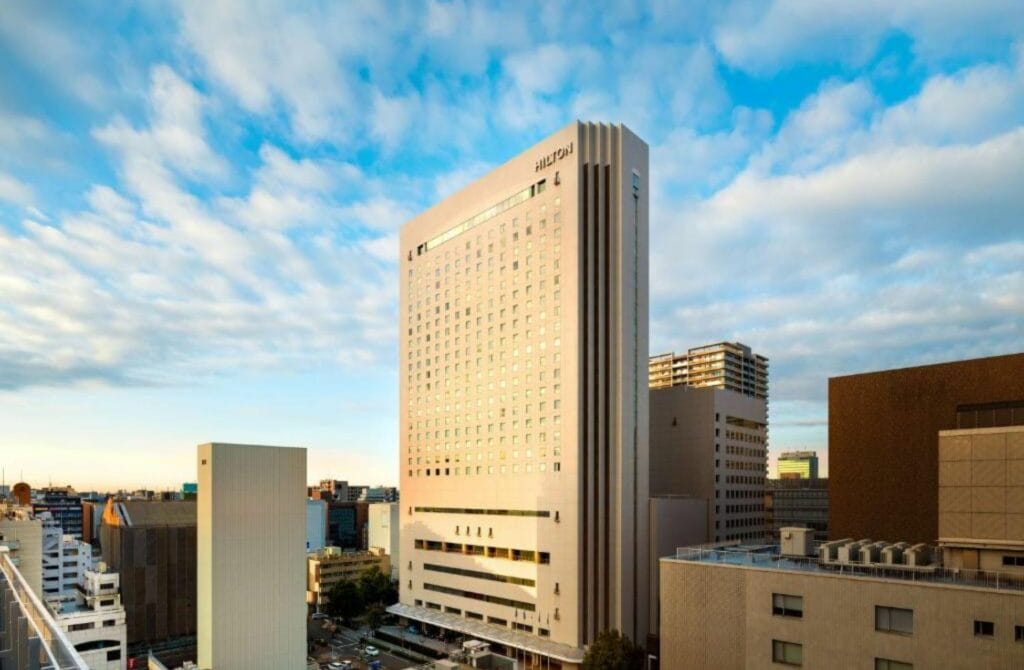 Boutique Hotels In Nagoya
Nagoya is home to an array of boutique hotels, each offering its unique charm and delightful atmosphere. In this section, we will explore four noteworthy boutique hotels: Nikko Style Nagoya, Hotel andRooms Nagoya Sakae, The Tower Hotel Nagoya, and one more hotel that captivates your senses and elevates your stay.
Nikko Style Nagoya is a distinct jewel nestled in the heart of the city, providing a chic and contemporary sanctuary where you can unwind after a bustling day. The hotel's interior design exudes a harmonious blend of elegance and comfort, making your stay a truly memorable experience.
Thoughtful amenities, including free WiFi, air conditioning, and top-notch restaurants, await you, ensuring every moment is delightful.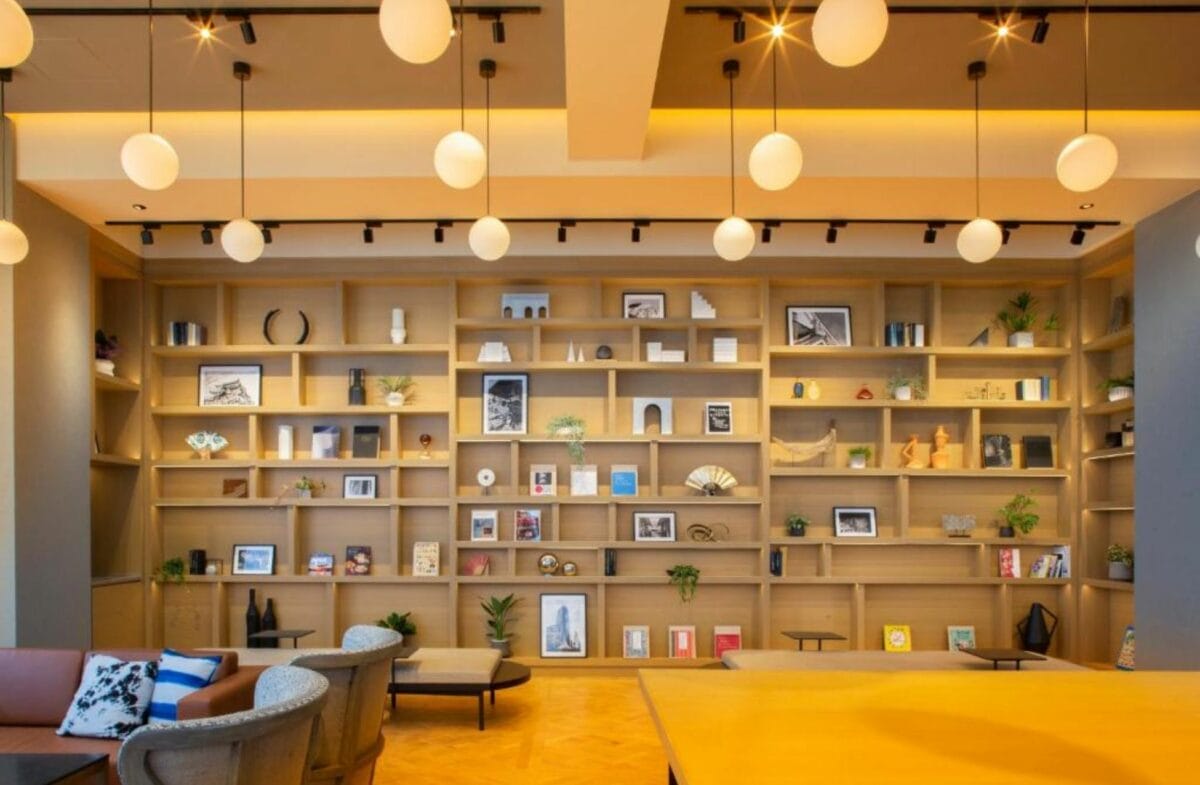 The Hotel And Rooms Nagoya Sakae offers an enticing fusion of art and sophistication, encompassing the vibrancy that Nagoya is known for. Revel in the boutique hotel's inviting blend of modern and traditional design elements that harmoniously coalesce to give you an unforgettable experience.
From sumptuous dining options to aesthetically pleasing rooms, your stay promises to be pure indulgence. Its central location in the upscale Sakae neighborhood means you're never too far from the city's highlights.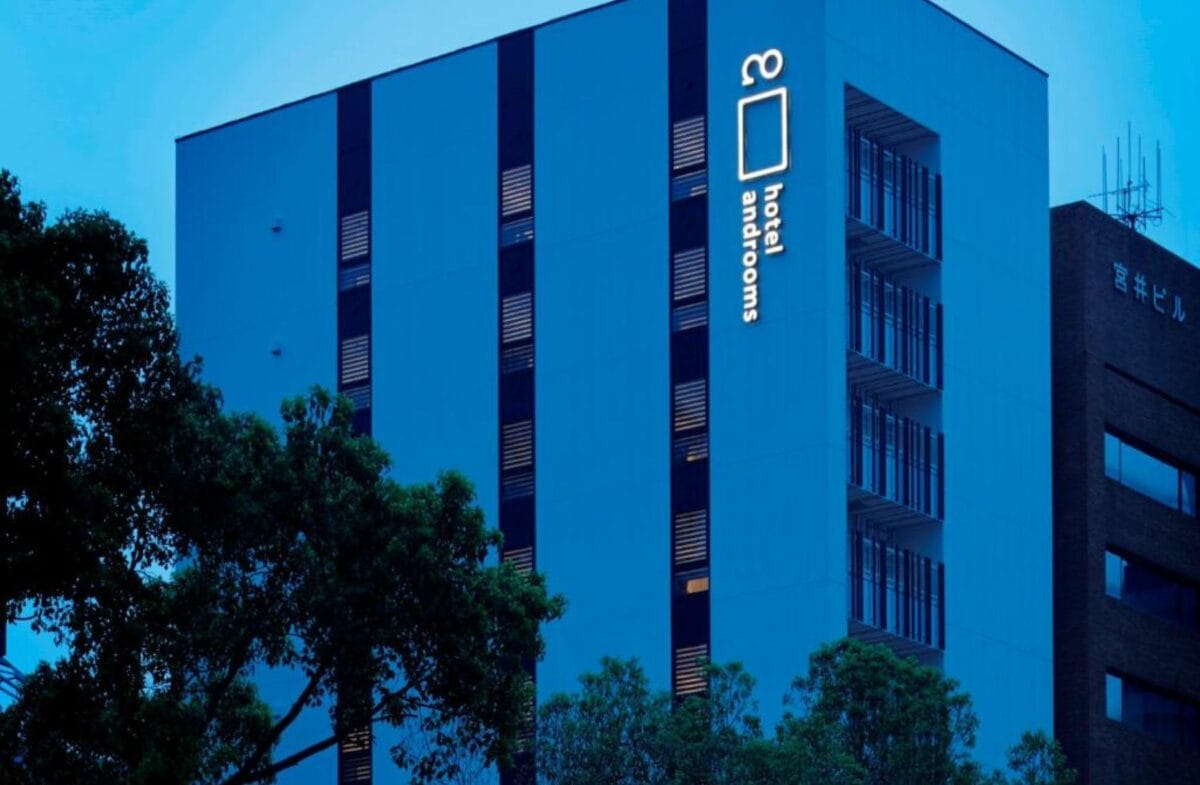 Experience city living at its finest at The Tower Hotel Nagoya. Housed in the city's iconic and historic TV tower, this fascinating hotel offers breathtaking views of Nagoya's Central Park and its stunning skyline. Prepare yourself for an unmatched blend of industrial-inspired design with subtle touches of Tokyo artistry that will captivate you.
Satisfy your palate with an array of dining options, including two exquisite restaurants that showcase the best of Japanese cuisine.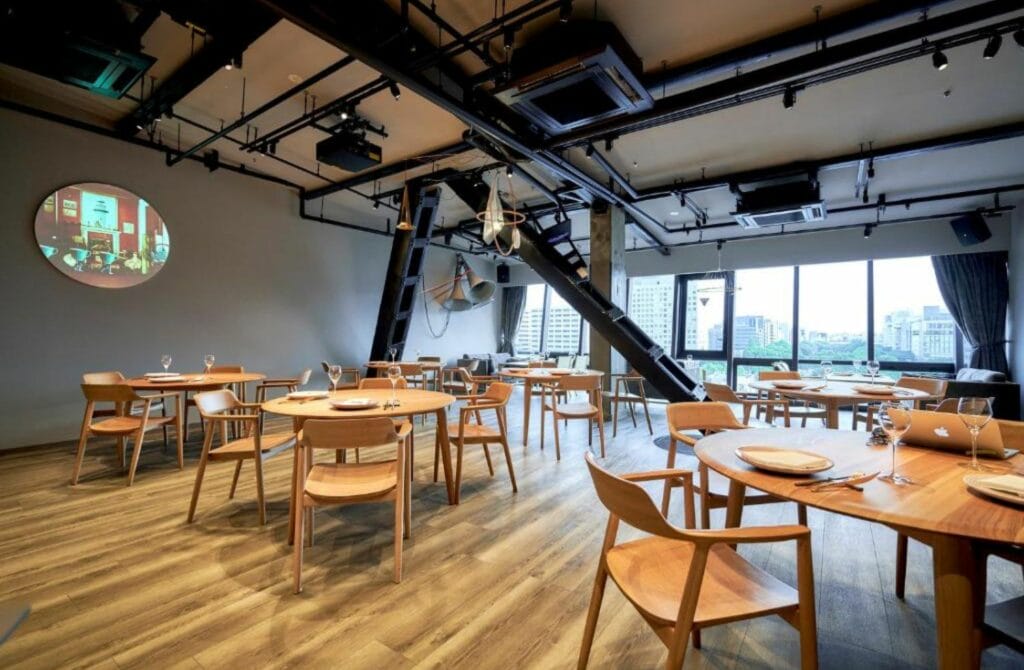 Stay at any of these boutique hotels in Nagoya, and you'll find yourself immersed in an ambiance of style and sophistication that elevates your travel experience. So, go ahead – make your Nagoya vacation memorable by choosing a boutique hotel that entices your senses and rejuvenates you during your stay.
Mid-Range Hotels In Nagoya
When it comes to mid-range hotels in Nagoya, you'll find an excellent selection that won't disappoint. With fantastic locations, impressive amenities, and unique selling points, these hotels offer great value for your stay in the heart of the city.
Sanco Inn Nagoya is a remarkable choice that provides a comfortable and pleasant stay. Located close to Nagoya City Centre, this hotel is ideally situated for exploring the city's finest attractions. You'll appreciate the modern design and tasteful decor that create a warm and inviting ambiance.
The rooms are spacious and well-appointed with all the amenities you need for a restful stay. Sanco Inn Nagoya takes pride in its hospitality, ensuring guests feel welcome and well taken care of during their visit.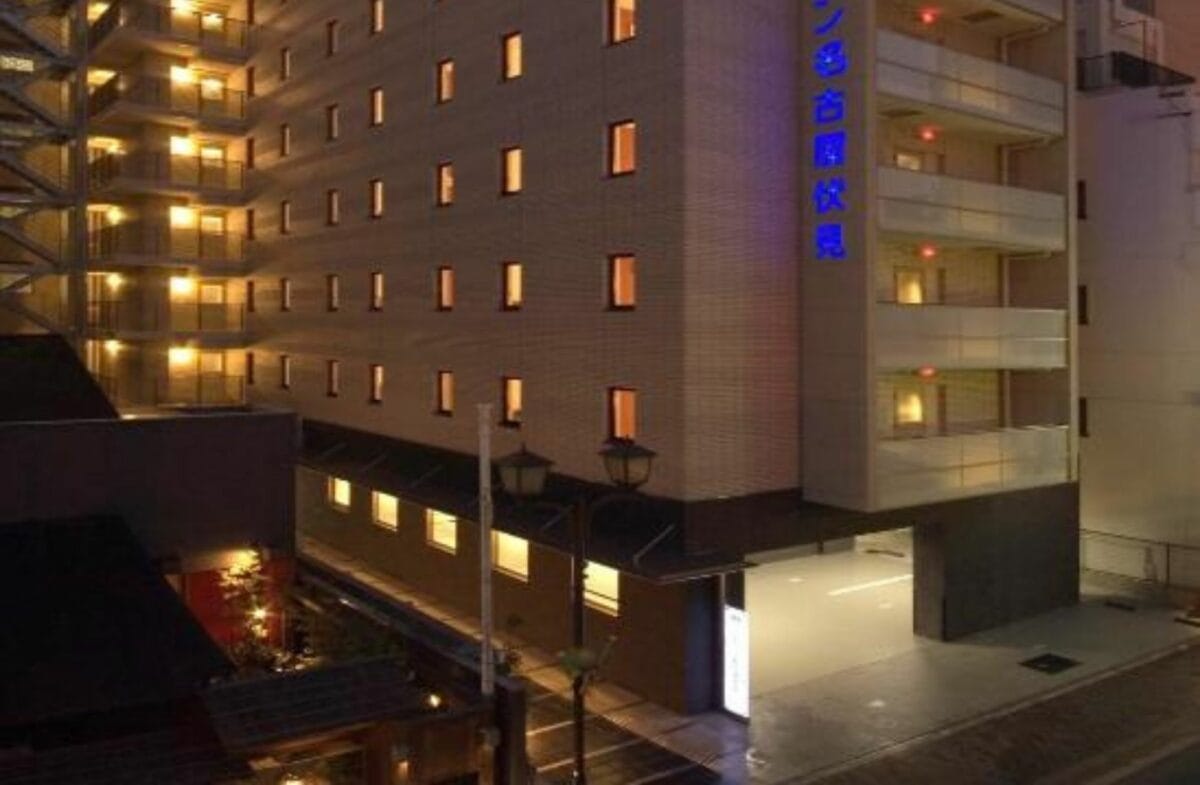 Another top choice among mid-range hotels is the Nagoya JR Gate Tower Hotel. Boasting a prime location within the city center, this hotel is directly connected to Nagoya Station, providing seamless access to public transportation and the various attractions throughout the city.
With an impressive star rating, it's no wonder that guests flock to this hotel for its contemporary design and top-notch service. The rooms are sleek and comfortable, offering all the modern amenities and conveniences you'd expect from a top-class hotel.
Pamper yourself at the end of a busy day exploring Nagoya with a blissful night's sleep in your elegant room at Nagoya JR Gate Tower Hotel..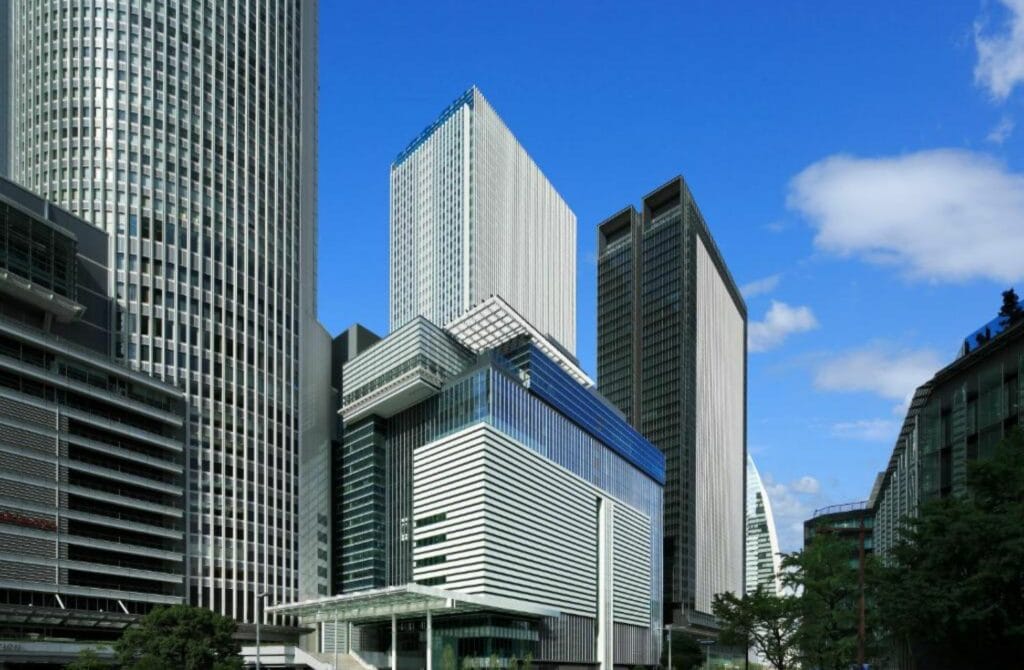 APA Hotel Nagoya Sakae Kita is yet another fantastic option in the heart of the city. The convenient location puts you right in the midst of Nagoya's shopping district, making it perfect for those who want to indulge in some retail therapy. This hotel's stylish design and well-crafted rooms are thoughtfully created, ensuring a splendid experience for their guests.
Indulge in the hotel's wellness facilities and rejuvenate your senses after a day of sightseeing in the bustling city. Catering to both leisure and business travelers, APA Hotel Nagoya Sakae Kita offers a delightful stay for all its guests.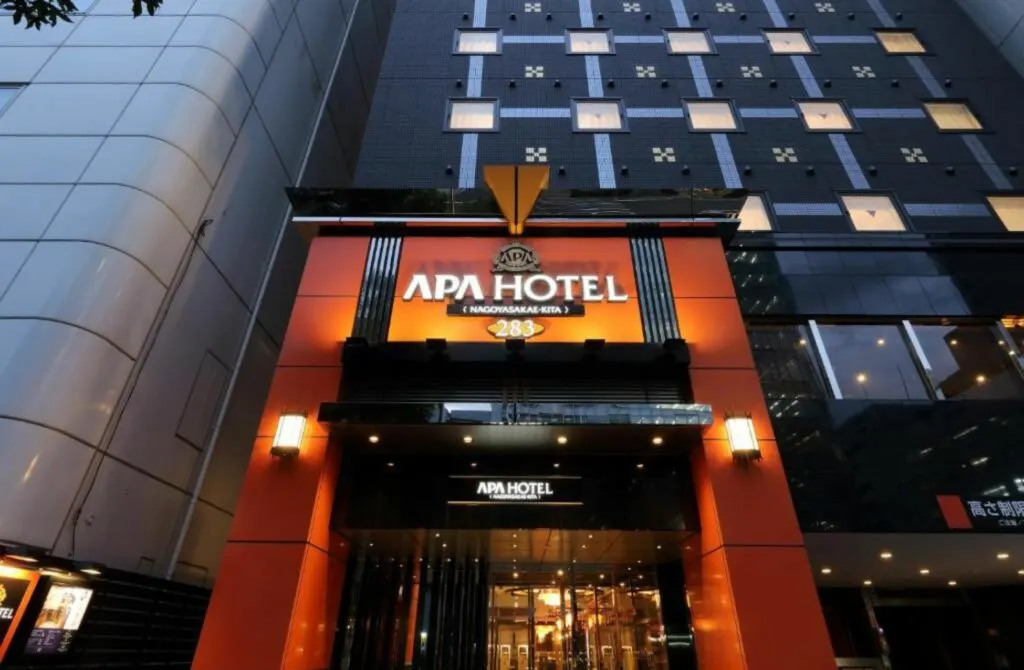 Last but not least, is The B Nagoya. Located right in Nagoya City Centre, The B Nagoya allows you to immerse yourself in the vibrant atmosphere of this wonderful city. Combining a modern aesthetic with comfort and practicality, this hotel offers a stylish retreat for weary travelers.
With a variety of room types and facilities, you'll be sure to find the perfect accommodation to suit your needs. The friendly staff, top-notch service, and inviting ambiance make this hotel one that you won't want to miss during your visit to Nagoya.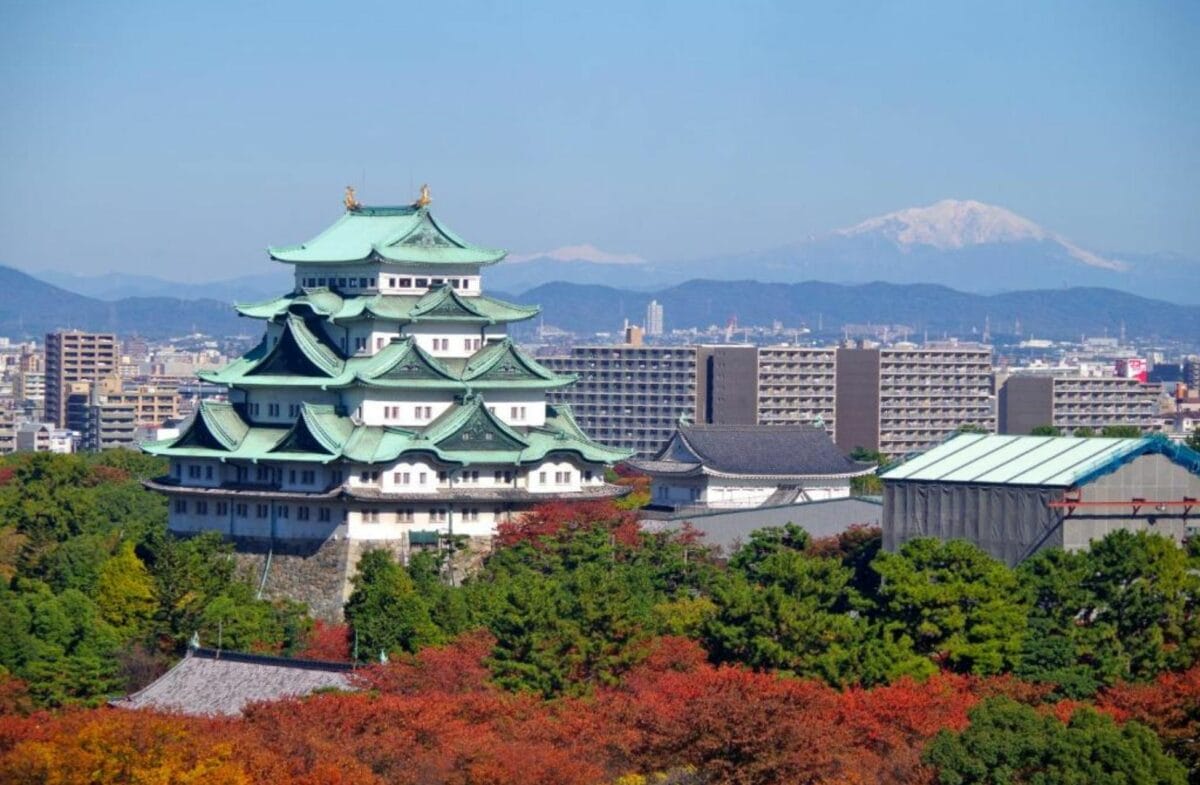 Each of these hotels offers something unique, catering to a variety of tastes and preferences. With their fantastic locations, superb amenities, and distinctive features, these mid-range hotels in Nagoya are an excellent choice for your stay in the city.
Budget Hotels In Nagoya
Nagoya, a vibrant city in Japan, is known for its rich history, stunning architecture, and delicious cuisine. If you're planning a trip to this mesmerizing city, you'll be thrilled to know that there's no need to break the bank to enjoy a comfortable and memorable stay.
Here, we present you with a curated selection of budget hotels that offer remarkable value, without compromising on quality and comfort.
Nestled in the bustling Nishi Ward, you'll find an oasis of tranquility in the form of Dormy Inn Premium Nagoya Sakae. This stylish yet affordable hotel not only offers a prime location in the heart of the city but also comes equipped with an array of amenities to make your stay utterly enjoyable.
Expect rooms adorned with complimentary toiletries, cozy beds, and tastefully designed interiors that reflect the charm of Nagoya itself.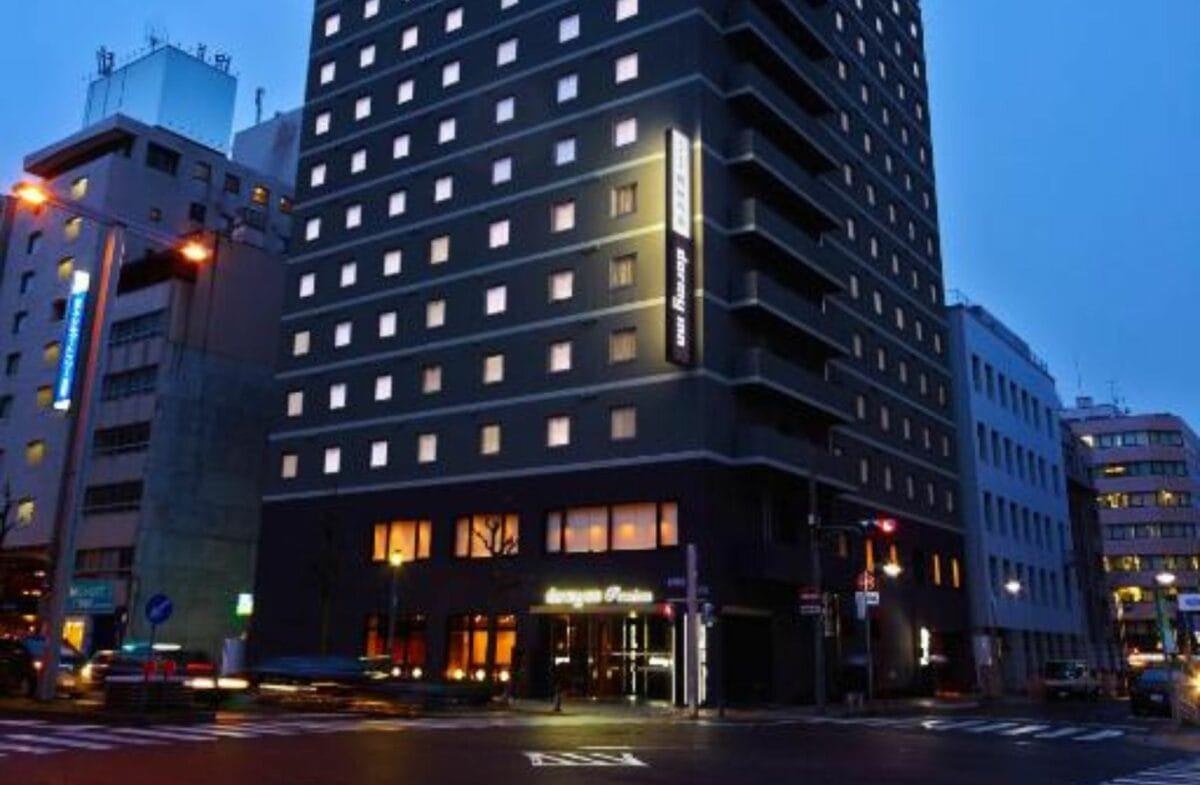 Another fabulous option is the Comfort Hotel Nagoya Kanayama, conveniently situated just 4.1 km from the popular Oasis 21 shopping and entertainment complex. This delightful hotel boasts express check-in and check-out services, along with free WiFi throughout the property.
You'll appreciate the spacious, modern rooms that come with all the creature comforts, ensuring a blissful night's rest after a long day of sightseeing.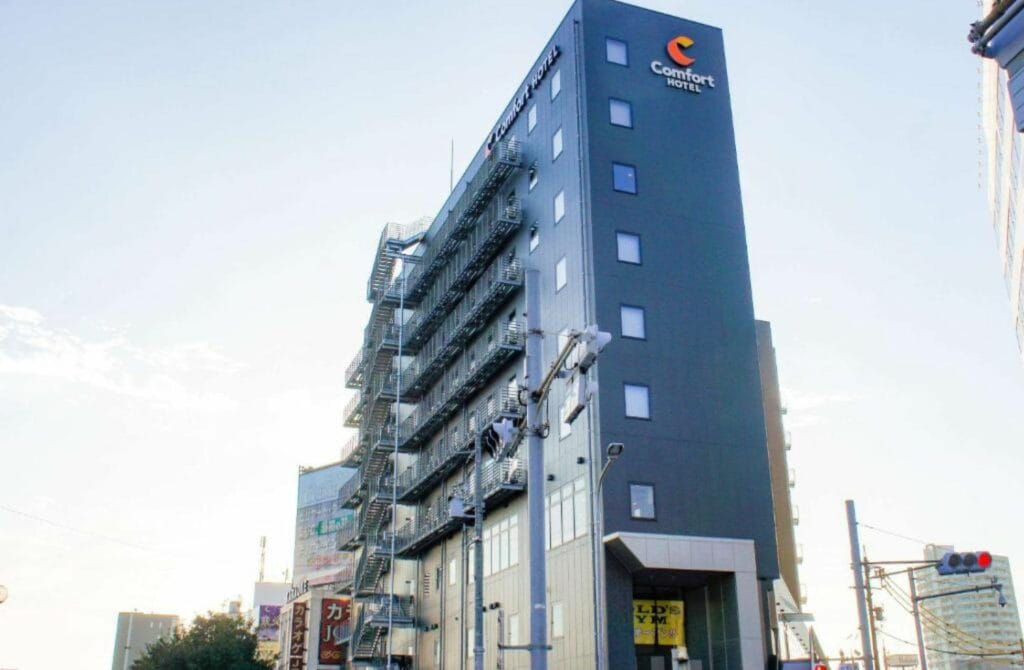 For those seeking a more communal and social atmosphere, consider staying at a budget-friendly hostel within the city. One such option is the lively GOLD STAY Nagoya Sakae. Located within the energetic Sakae district, this hostel offers stylish shared accommodations alongside private rooms.
The common areas are thoughtfully designed, and you'll relish the chance to meet and mingle with fellow travelers from all corners of the globe, bonding over your shared love for Nagoya.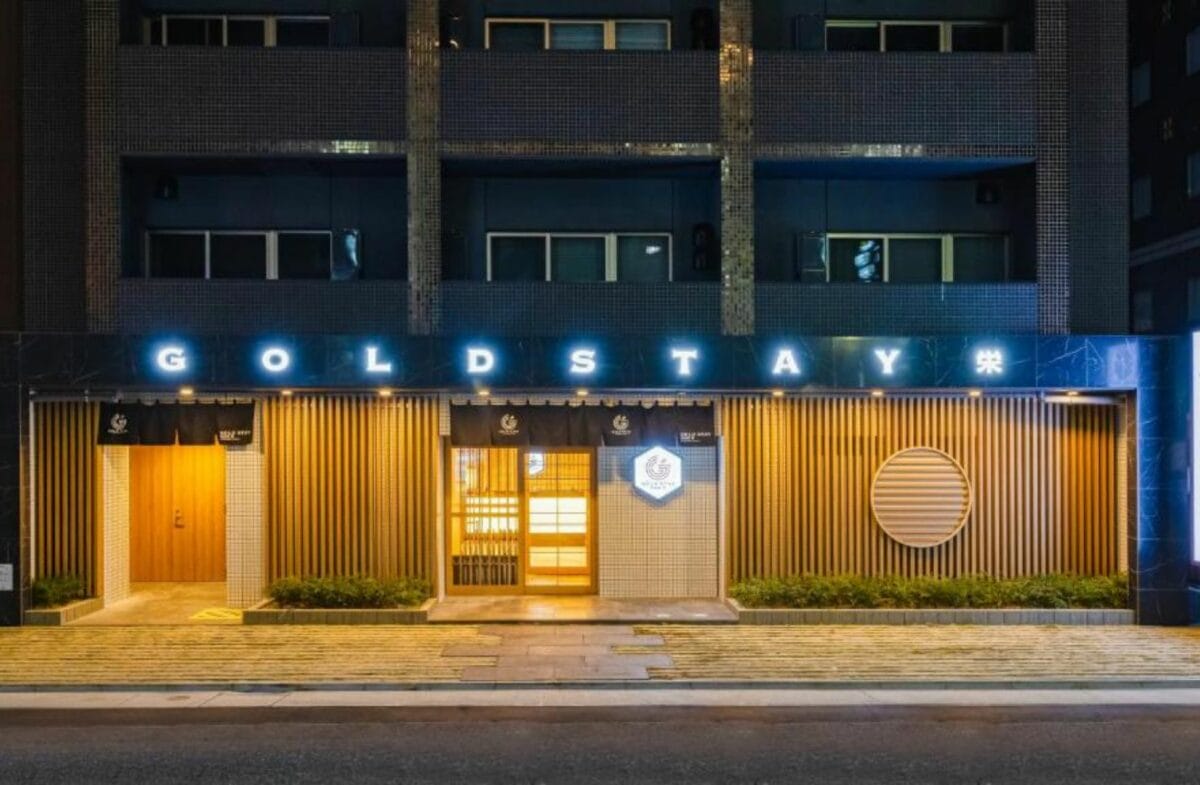 There you have it – four incredible budget-friendly options that promise a delightful stay in the enchanting city of Nagoya. With these exceptional choices at your fingertips, you're one step closer to an unforgettable journey through the wonders of Japan.
Embark on your adventure with confidence, knowing that comfort, convenience, and affordability await you in your chosen accommodation.