Nikko, set against Tochigi Prefecture's awe-inspiring landscapes, weaves a tale of timeless beauty and profound history. As your thoughts drift to this Japanese jewel, remember that selecting the right base becomes central to your journey.
Indeed, the best hotels in Nikko not only offer respite but also amplify the city's allure, becoming gateways to its stories.
Nikko's streets echo with whispers of the past, while its mountains and waterways hum with the rhythms of nature. Each twist and turn unfolds a narrative – from ancient shrines hiding amidst the forest canopy to the vibrant festivals that punctuate its calendar.
A single day could have you treading paths once taken by shoguns, and by nightfall, you might find yourself under a canopy of stars, the sounds of cascading water in the distance. If you're looking for more things to do in Nikko Japan, there are plenty of exciting options awaiting you in this historical and natural wonderland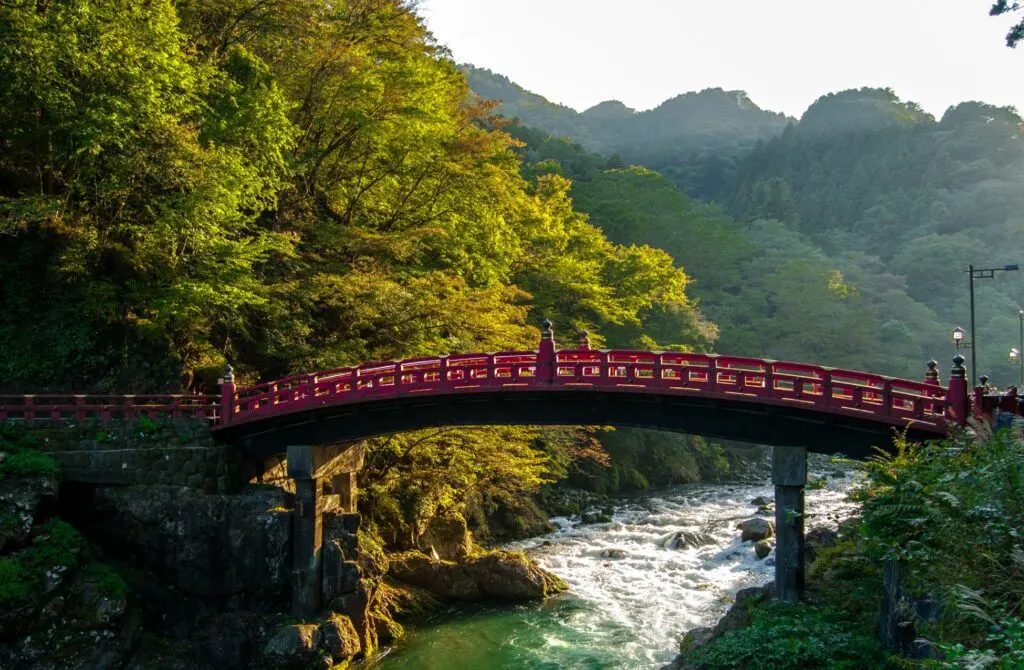 Yet, every tale has its pauses, moments of reflection and rest. In Nikko, accommodation takes on a vital role. The difference between a good trip and an unforgettable one often rests on where you lay your head. It's not just about a bed for the night. It's about a space that envelops you in Nikko's essence.
Picture traditional rooms that echo age-old craftsmanship, or the gentle embrace of a hot spring bath after a day's exploration.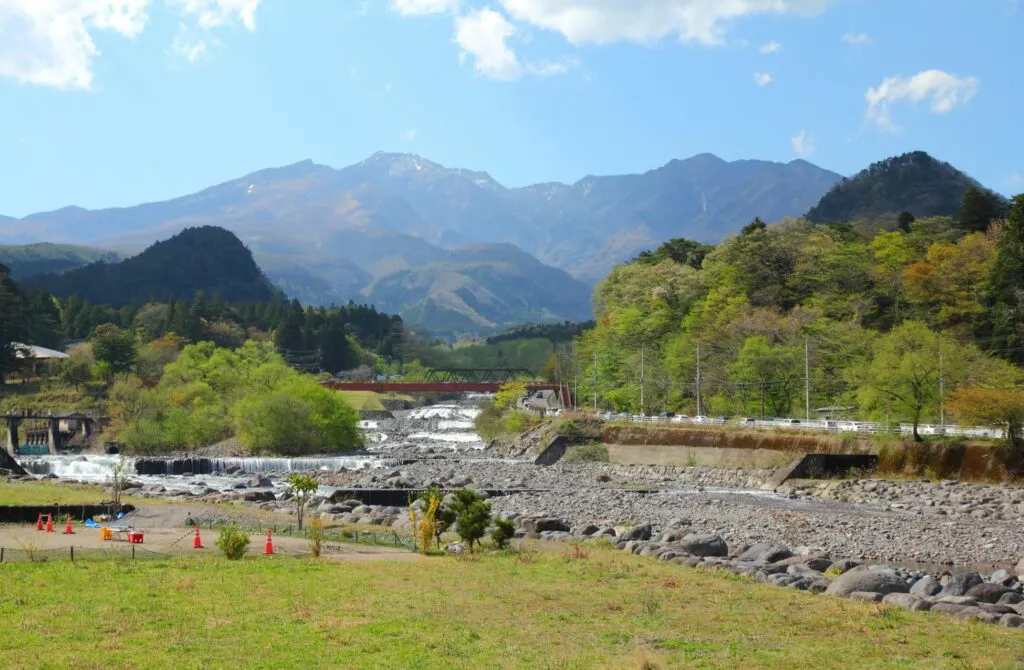 The ideal hotel in Nikko becomes a mirror to the city itself: reverent to tradition yet comfortably modern. It's where culinary artistry tantalizes your palate, views from windows turn into paintings, and where hospitality runs as deep as the city's roots.
In choosing your Nikko sanctuary, you're not just picking a hotel; you're selecting a lens through which you'll experience a city steeped in legend, beauty, and charm. So, as Nikko beckons, make your stay a cornerstone of the journey, and let the magic unfold.
If you're a film enthusiast, you might also explore movies set in Japan or Japanese war movies as an interesting way to delve deeper into the culture and history.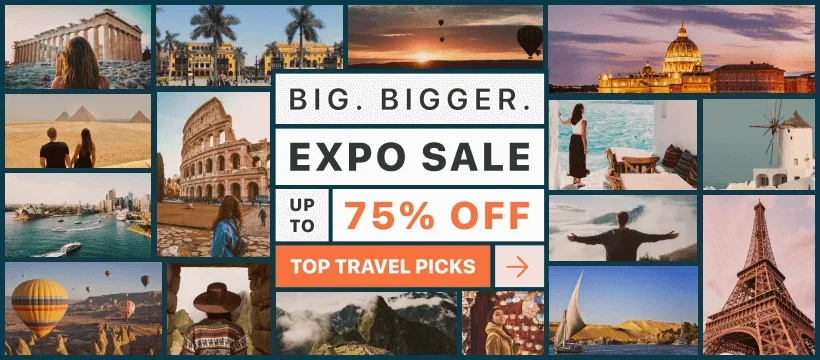 Luxury Hotels In Nikko
Nestled in the heart of Nikko, Japan, an area known for its vibrant culture, breathtaking natural beauty, and historic shrines, you'll find a selection of exquisite luxury hotels to enhance your stay. With divine cuisine, exceptional service, and world-class amenities, these hotels are an ideal haven for a remarkable vacation.
Among the numerous options, consider spending your nights at the Nikko Kanaya Hotel, the Okunoin Hotel Tokugawa, or the Chuzenji Kanaya Hotel.
The prestigious Nikko Kanaya Hotel is an emblem of elegance, located just minutes away from the UNESCO World Heritage site, Nikko Toshogu Shrine. Boasting 71 rooms, this sought-after sanctuary provides the ultimate comfort in Japanese-style rooms adorned with tatami matting.
The hotel's prime location allows easy access to various attractions such as the Tobu Railway, Futarasan Shrine, and the mesmerizing Kegon Falls. To top it off, indulge in gourmet dishes at their fine dining restaurants and immerse yourself in the soothing spa services provided within the hotel.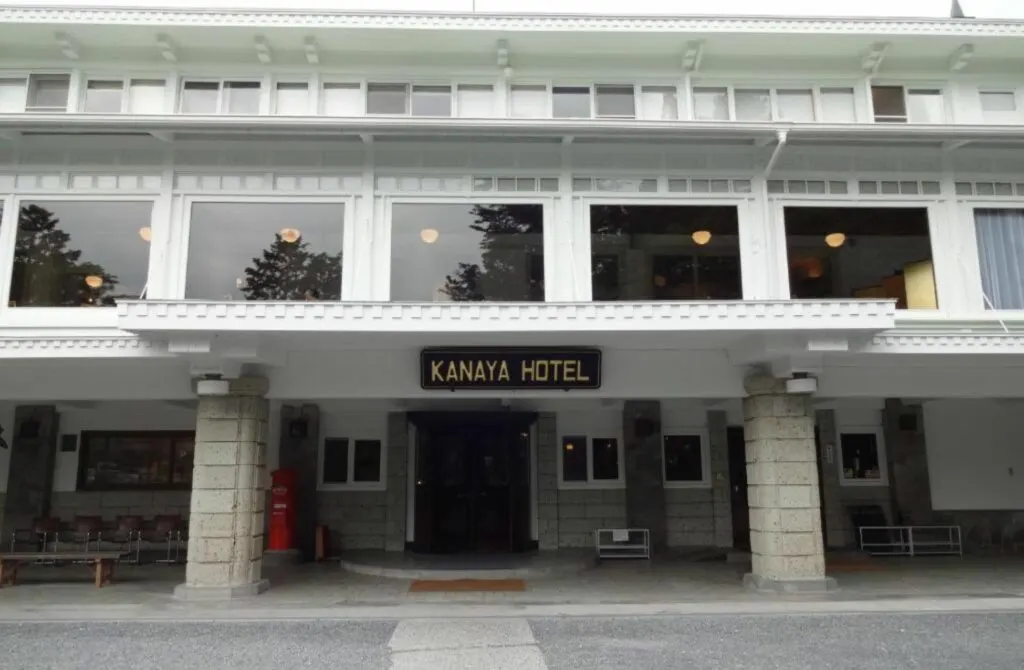 If a tranquil retreat amidst stunning mountain scenery piques your interest, look no further than the Okunoin Hotel Tokugawa. Nestled in the heart of Okunikko, close to Lake Chuzenji and Yumoto Onsen, this luxurious ryokan-style hotel is the epitome of relaxation and traditional charm.
Revel in the splendid architecture as you make your way to your spacious room, complete with private baths and exquisite design. The indoor/outdoor hot spring baths offer rejuvenation while the relaxing outdoor terrace allows you to soak in the majestic views.
A paradise for nature enthusiasts, the hotel rests just moments away from waterfalls such as Ryuzu and Uraminotaki, offering stunning backdrops for lasting memories.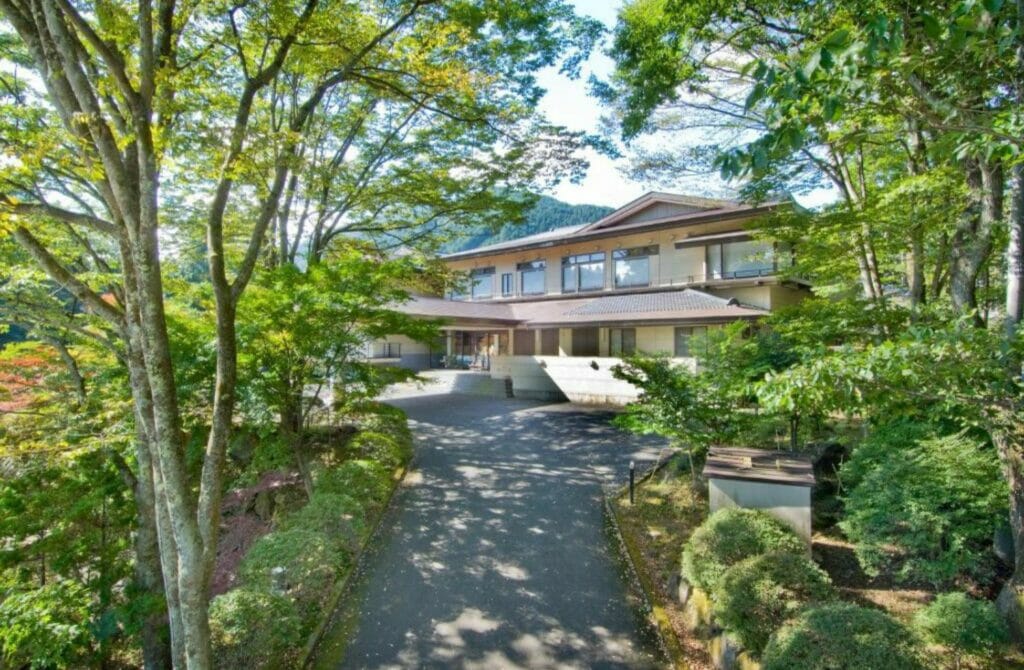 For a refreshing lakeside stay, allow the elegant Chuzenji Kanaya Hotel to captivate your senses. Set on the shores of the serene Lake Chuzenji, this hotel beckons travelers who crave a mix of leisure and adventure.
Exuding utmost sophistication with its intricate design, each room features tasteful furnishings and high-end amenities to ensure your stay is nothing short of remarkable. The hotel's surrounding beauty is matched only by the delightful dishes served at its on-site restaurant, offering a wide variety of cuisines to satiate any palate.
Delight in the picturesque lakeside activities, explore the enchanting beauty of Nikko National Park or head just a short distance to marvel at the magnificence of the three great waterfalls of Nikko.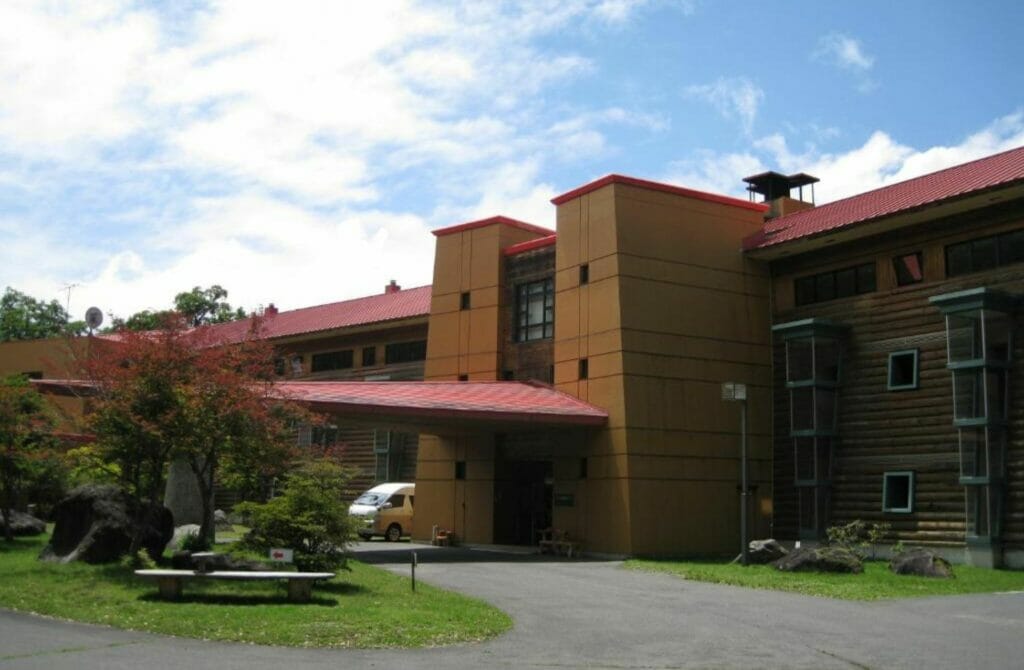 Each of these astounding hotels offers unparalleled hospitality, exquisite dining experiences, and a plethora of memorable activities, making your trip to Nikko one for the ages. Whichever luxury sanctuary you choose, you are sure to revel in the magnificence of their ambiance and the bounty of breathtaking natural wonder that awaits just beyond their doors.
Mid-Range Hotels In Nikko
Imagine immersing yourself into the enchanting world of Nikko, home to majestic temples, lush landscapes, and stunning waterfalls. As you embark on this unforgettable journey, consider these impressive mid-range hotels, each offering their unique charms and amenities to enhance your stay.
You will not only be enchanted by the beauty of Nikko, but also by the warmth and hospitality of these hidden gems.
Nestled in the heart of the city, just minutes from Tobu Nikko Station, the Nikko Station Hotel Classic offers a perfect blend of cozy comfort and convenient access to the iconic temples and gorgeous natural surroundings.
This splendid hotel exudes a refined ambiance, adorned with traditional Japanese-style rooms, stunning artwork, and elegant design, ensuring a soothing retreat after a day of exploring. As a guest, you'll enjoy free Wi-Fi, private parking, and easy access to city buses.
The sumptuous on-site restaurant serves mouth-watering dishes, allowing you to savor the delightful flavors of the region.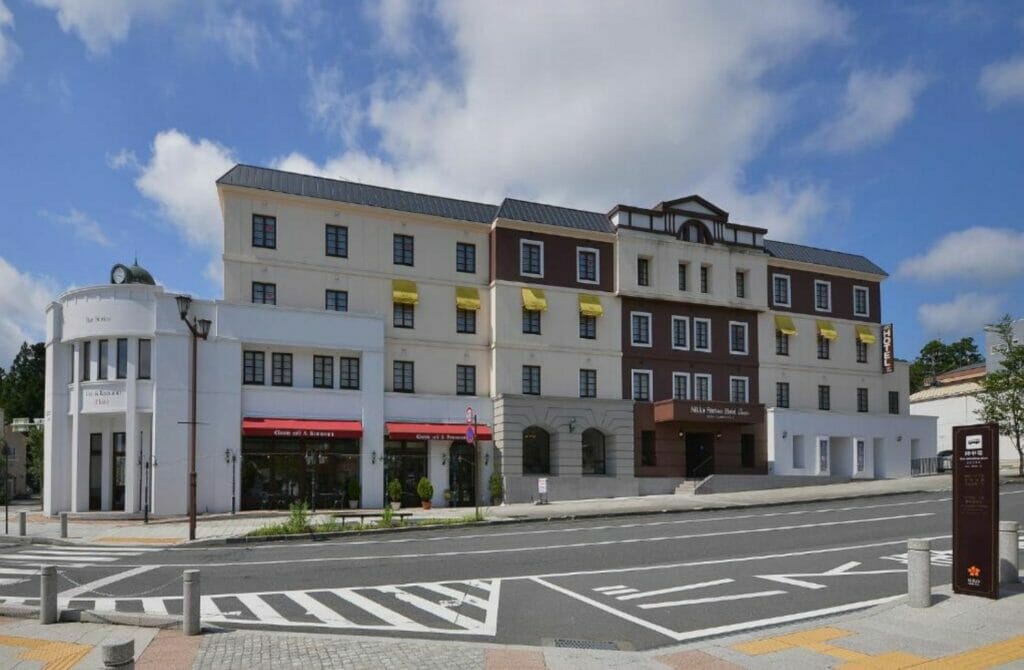 Another remarkable option is the Asaya, tucked away in the enthralling Kinugawa Onsen area. This distinguished ryokan is steeped in history and surrounded by picturesque mountains. As you step into Asaya, you can immediately sense the serenity of its indoor and outdoor hot spring baths.
Each room is furnished with delicate tatami matting, authentic Japanese decor, and awe-inspiring views of the lush nature. With direct access to the Tobu Railway, this hotel is conveniently located for experiencing the alluring waterfalls, such as the captivating Kirifurinotaki and Uraminotaki falls, which are among the three great waterfalls of Nikko.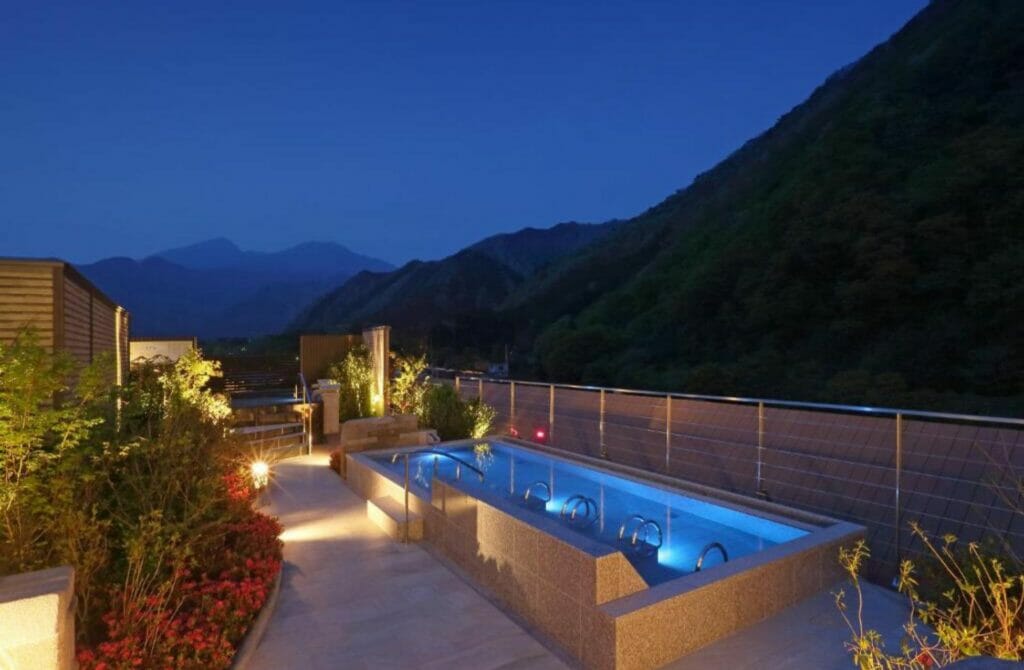 Whether you choose to stay at Nikko Station Hotel Classic or Asaya, you are sure to experience the splendor and enchantment that Nikko has to offer.
These mid-range hotels present a harmonious fusion of traditional accommodation, world-class amenities, and extraordinary locations, leaving you with cherished memories that will last a lifetime. Unearth the hidden treasures of Nikko and indulge in a lavish sojourn that truly embodies the essence of this divine destination.
Budget Hotel In Nikko
Nestled within the charming atmosphere of Nikko, Japan, you'll discover an array of delightful budget hotels that cater to your every need without breaking the bank.
These accommodations offer you the perfect combination of comfort and affordability, making them an excellent choice for budget-conscious travelers seeking a cozy retreat after a long day of exploring Nikko's breathtaking shrines.
Among the best budget hotels in Nikko is the K's House Nikko – Kinugawa Onsen Hostel. Situated near Tobu Nikko Station, this friendly guesthouse pampers you with an array of amenities and services, ensuring a memorable stay.
Step inside and admire the unique blend of traditional Japanese design with modern elements, as you revel in the elegant ambiance that characterizes K's House.
As you stroll around, you'll find various city buses nearby, providing you with easy access to all that Nikko has to offer. At K's House, indulge in the soothing waters of the indoor hot spring bath or venture out to the nearby ryokan where you can experience the natural hot springs that Japanese culture is famous for.
Savor the scrumptious food offerings available at the onsite café, where you can relish local and international delicacies while reminiscing about your day's adventures. The rooms are magnificent, providing you with a cozy sanctuary to rest and rejuvenate, surrounded by the signature Japanese simplicity and warmth.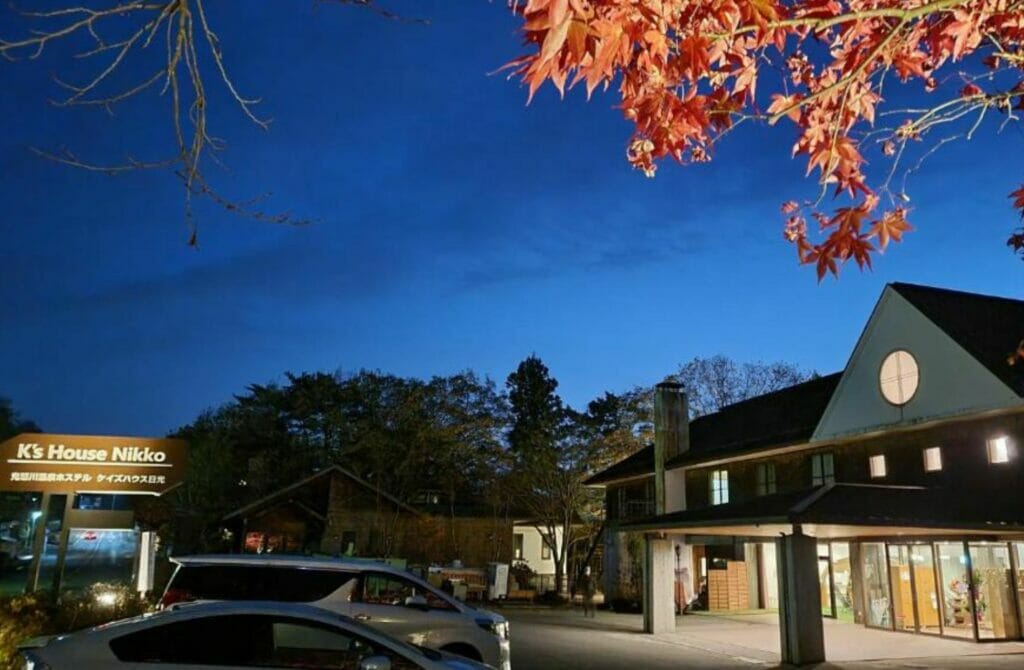 The Nikko Guesthouse Sumica is a hidden gem among budget hotels in Nikko, located just a stone's throw away from Tobu Nikko Station. This inviting guesthouse offers you a delightful atmosphere, characterized by unique décor and a warm ambiance that makes you feel right at home.
Stepping out into the vicinity, you'll find numerous city buses that conveniently whisk you away to the awe-inspiring shrines and breathtaking natural wonders that Nikko is renowned for. The guesthouse offers cozy rooms, ideal for travelers looking for both peace and comfort within a budget-friendly setting.
You'll be amazed by the exceptional level of service provided by the friendly staff, who are always eager to assist you with recommendations and guidance for your Nikko explorations. With private parking available, Nikko Guesthouse Sumica makes it a convenient choice for travelers arriving by car.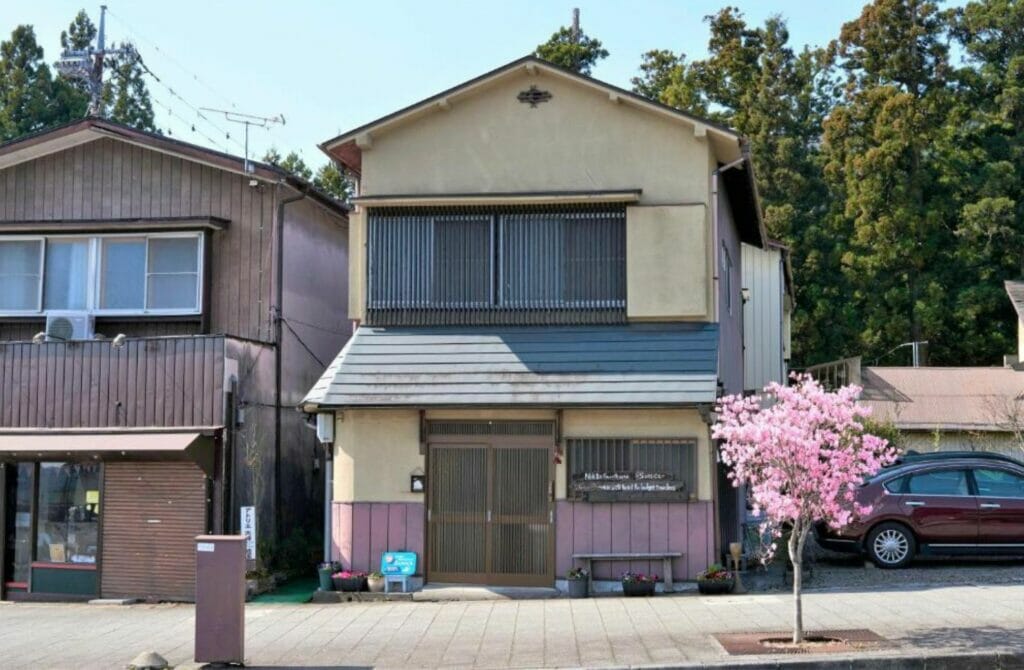 Tsuganoki is another budget hotel gem found near Tobu Nikko Station. This hotel, often praised by travelers and gurus alike, caters to your every need while offering affordability and comfort. The hotel's picturesque setting lends a sense of serenity to your stay, allowing you to unwind and take in the beauty of Nikko.
As you explore the area, you'll appreciate the convenient access to public transportation, making it a breeze to visit the city's most compelling attractions. Tsuganoki offers cozy rooms with lovely views and modern amenities, providing the perfect refuge for weary travelers without sacrificing comfort or affordability.
Satisfy your appetite with a delectable meal at the hotel's restaurant, where you'll experience the finest Japanese cuisine and savor mouthwatering dishes prepared with fresh, locally-sourced ingredients. The attentive staff at Tsuganoki prides themselves on offering top-notch service, ensuring you create unforgettable memories during your stay in picturesque Nikko.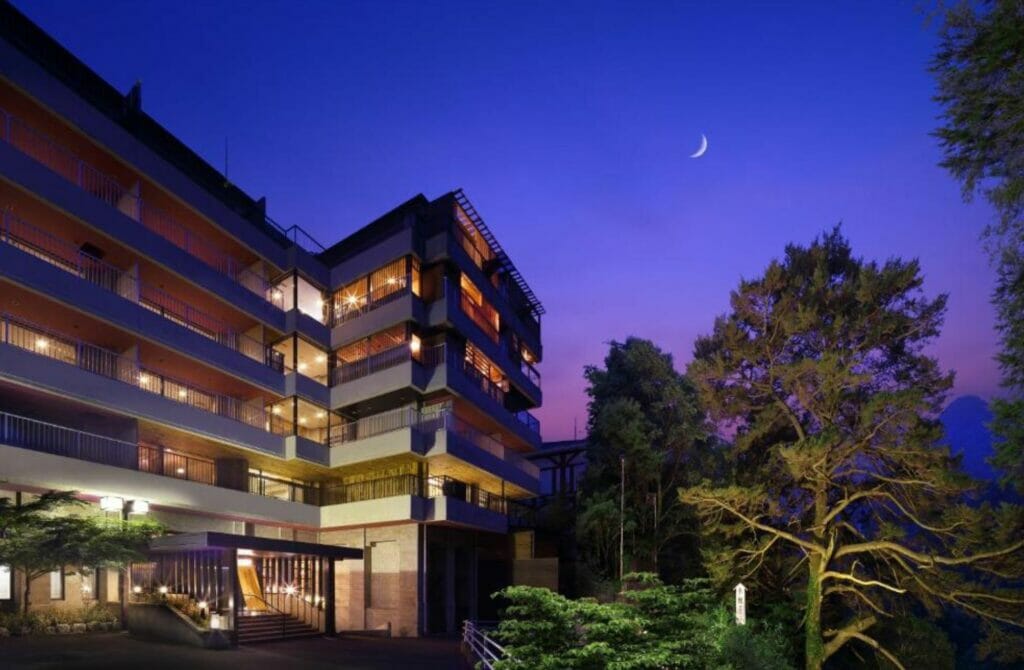 As you embark on your budget-friendly adventure in Nikko, rest assured that these hotels will provide you with the comfort, service, and unforgettable memories you seek, without straining your wallet.
Start planning your trip today and get ready to explore this enchanting city's wonders, knowing you'll have a welcoming, budget-friendly sanctuary waiting for you each night.