With an alluring blend of urban sophistication and stunning natural beauty, Oulu is a Nordic gem nestled on the edge of the Gulf of Bothnia in Finland. As you contemplate the city's wonders, your thoughts may shift to where you might lay your head at night.
Fear not—Oulu doesn't fall short in providing hospitality as warm as its summer days. Indeed, the best hotels in Oulu serve as the perfect complements to your adventure, enhancing every moment with a touch of luxury.
Oulu, Finland's fifth-largest city, is a harmonious medley of cultural landmarks, lively markets, and breath-taking landscapes. But it's not just the city itself that enthralls; it's the way you experience it. And your choice of accommodation plays a key role.
Think of hotels not as mere places to rest, but as lenses through which you perceive Oulu's charm and immerse yourself in fun things to do in Oulu, creating unforgettable memories as you explore its vibrant culture and natural wonders. The right place to stay can transform your journey from enjoyable to extraordinary.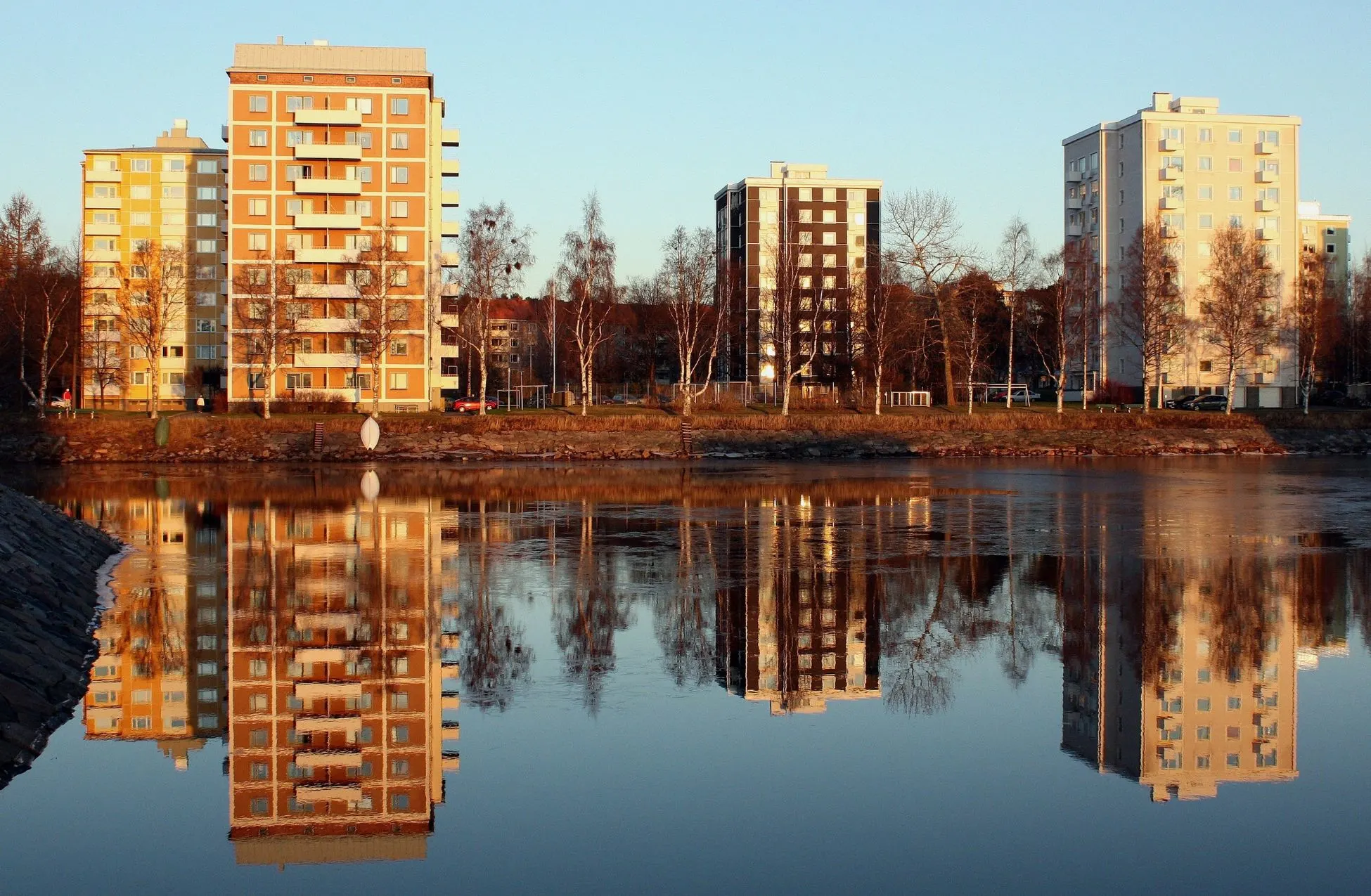 Picture waking up in a room that blends modern comfort with eco-friendly sophistication. The morning light reveals stunning panoramas—the vibrant market square, the serene Oulu River, and the Gulf of Bothnia shimmering under the sun.
Complimentary amenities such as Wi-Fi connect you to the world, while facilities like a gym and sauna let you retreat from it. It's not just accommodation—it's an extension of Oulu's ambiance.
Now, imagine a different setting. You're a short stroll away from Oulu's train station, surrounded by the city's top attractions and the inspiration of movies set in Finland. Your room, a haven of convenience and charm, features modern touches such as a flat-screen TV.
And for the cherry on top, your very own private sauna awaits, ready to envelop you in soothing warmth after a day of exploration.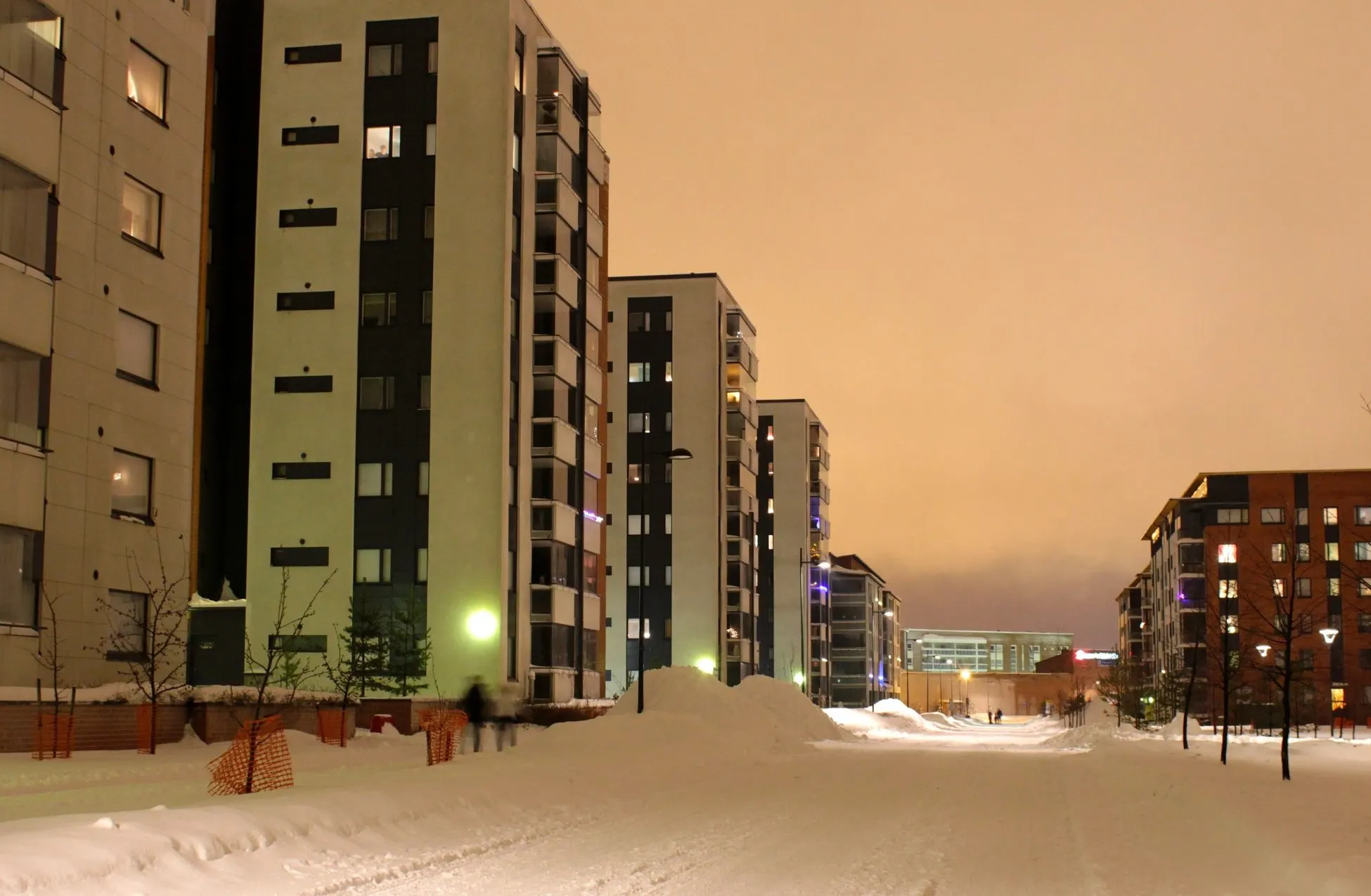 The magic of Oulu doesn't end with these scenarios. Each hotel in the city offers a unique allure, adding a special touch to your Nordic adventure. As you plan your future plans around Europe's music festivals, these accommodations serve as the backdrop to your travel story, weaving their own tales of comfort, luxury, and unforgettable experiences.
In Oulu, every moment is an invitation to discover something extraordinary. And as you navigate through the city's unique rhythm, its best hotels offer more than a place to sleep—they offer a home where Finnish hospitality comes to life.
With such accommodations as your haven, your trip to Oulu transforms from an ordinary journey into an unforgettable dance with Nordic charm.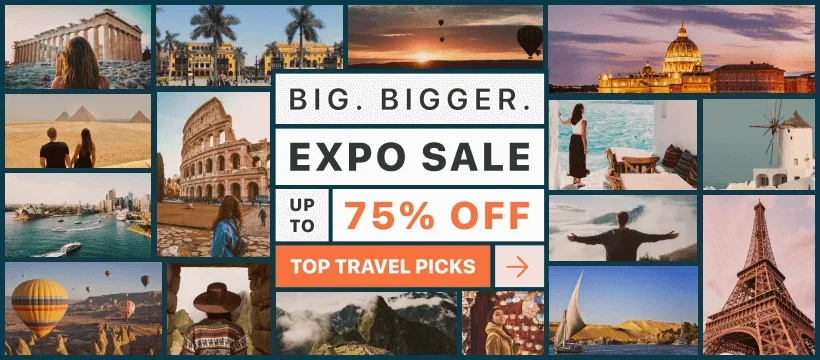 Luxury Hotels In Oulu
Oulu, the jewel of northern Finland, is replete with luxurious hotels that cater to discerning travelers seeking world-class amenities and enviable locations. Let's dive into a handful of opulent accommodations where you can indulge in style while exploring this captivating European destination.
Radisson Blu Hotel is a splendid sanctuary situated in the heart of Oulu, overlooking the serene Gulf of Bothnia. With its early 1970s design elements, including light green walls and brown leather bedheads, the hotel radiates nostalgia whilst maintaining a contemporary ambiance.
Each standard room boasts breathtaking views of the market square, the Oulu River, or the sea – all vying for your attention.
After a day of sightseeing, retreat to the hotel's top-notch facilities to unwind, such as the complimentary gym and sauna. Stay connected with the world through their free Wi-Fi, and satiate your hunger with a sumptuous breakfast spread before embarking on another day of adventure.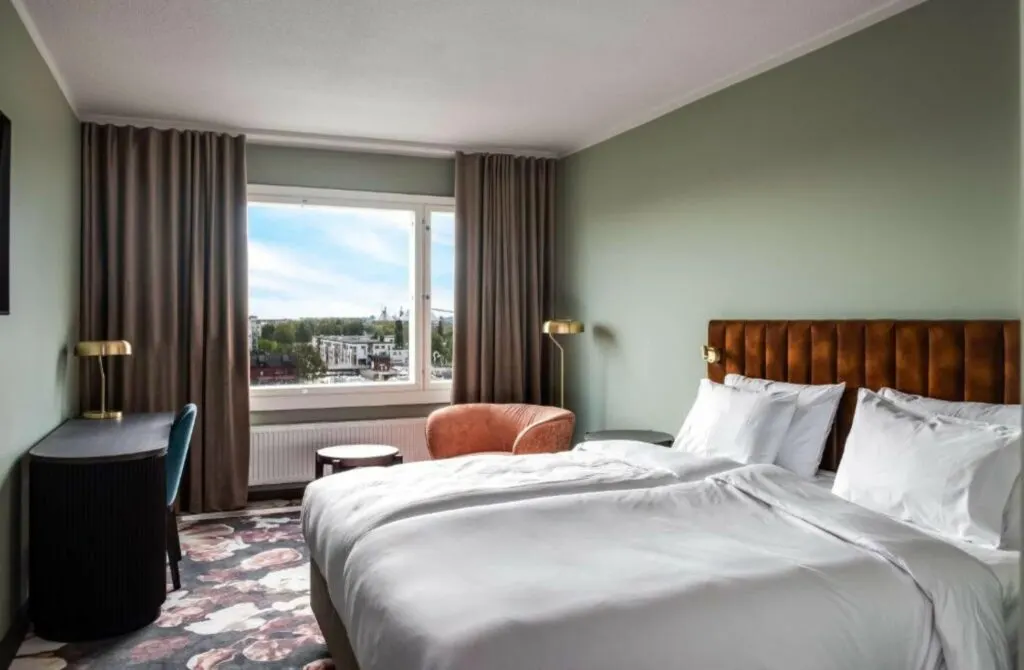 Another enchanting abode in Oulu is the Best Western Hotel Apollo, nestled just 200 meters from the Oulu Train Station. This hotel pampers its guests with an array of irresistible amenities. Amidst the selection of immaculate rooms, many are furnished with private saunas to elevate your relaxation experience.
The hotel prides itself in providing excellent service, ensuring that your needs are met with enthusiasm and professionalism. Delight in the hotel's heavenly breakfast offerings before venturing out to explore the surrounding area, replete with Finnish charm.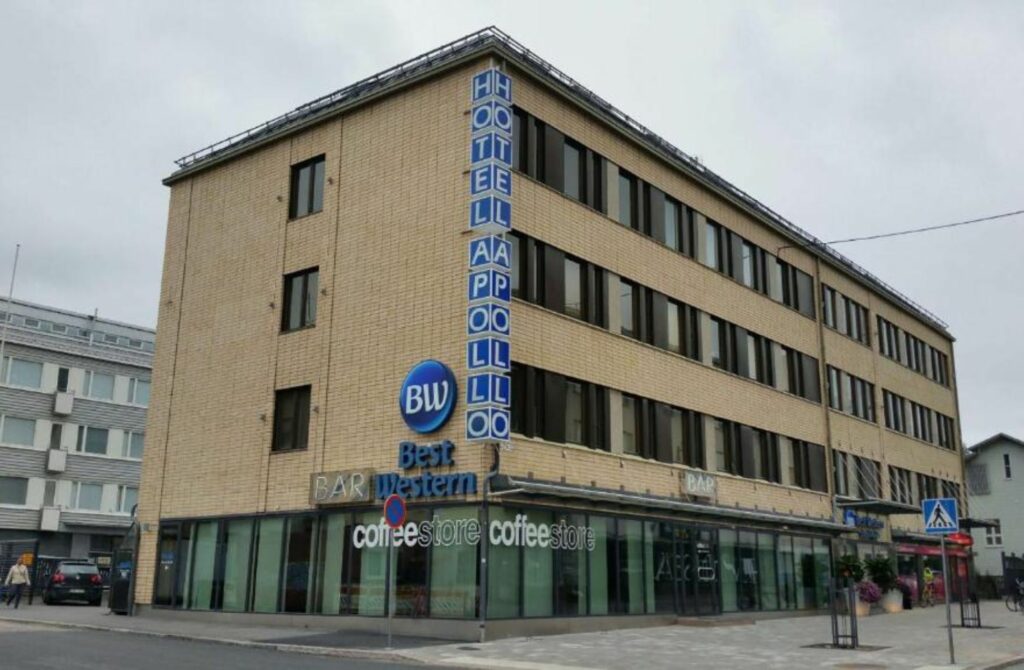 Mid-Range Hotels In Oulu
Nestled in the beautiful city of Oulu, a plethora of mid-range hotels awaits to provide a delightful stay to those seeking the perfect combination of comfort and luxury. Allow the enchanting ambiance to whisk you off to a dreamy adventure in this wondrous city.
A fusion of timeless elegance and modern charm, the Original Sokos Hotel Arina beckons travelers seeking an indulgent escape. Starting at $143 per night, guests can delight in the hotel's prime location, situated right in the heart of Oulu.
Close to various shops and attractions, the Original Sokos Hotel Arina is your gateway to the best things this vibrant city has to offer.
Combining stylish design with exceptional amenities, each room is carefully crafted to elevate your stay to an unparalleled level of satisfaction and comfort. Be swept away by the dazzling view of the bustling city or marvel at the beauty of Oulu's ever-changing weather, all from the cozy sanctum of your room.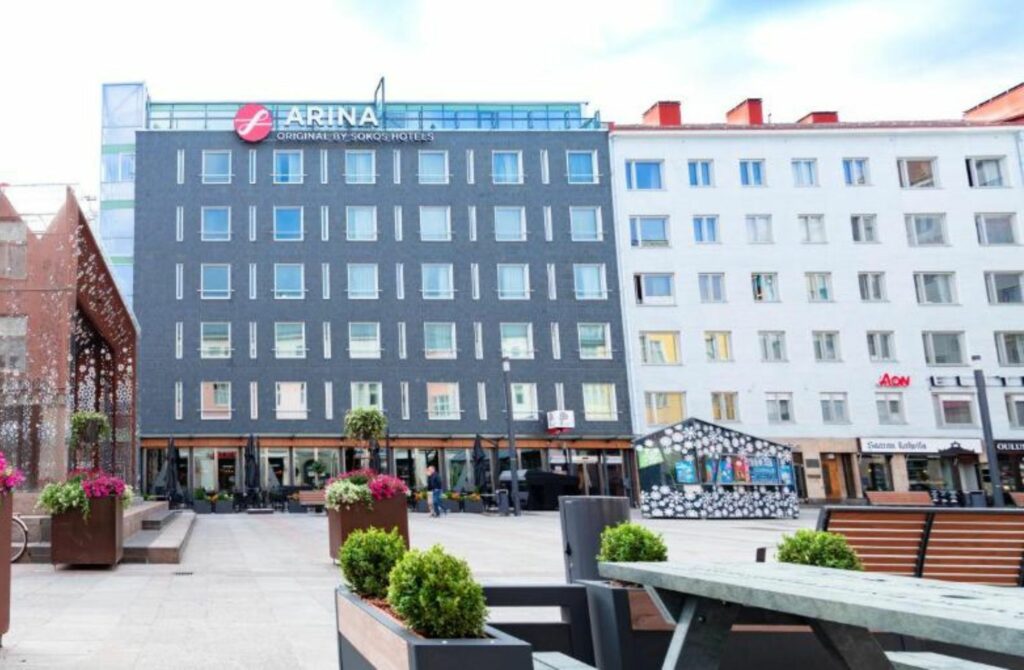 Enveloped in an aura of sophistication and contemporary charm, the Scandic Oulu City is the ideal mid-range sanctuary for travelers who appreciate the finer things in life, without breaking the bank. Room rates here start at approximately $124 per night.
Located near a delightful array of shops, restaurants, and attractions, this hotel features a stunning blend of urban living and serene relaxation, allowing guests to switch between both worlds with ease.
Upon arrival, guests are greeted with a warm welcome, as the hotel's pet-friendly policy ensures that no member of the family is left behind. Delight in the luxurious offerings at the Scandic Oulu City, and let the captivating surroundings invigorate your soul.
Each of these magnificent mid-range hotels in Oulu showcases its own unique selling points that cater to various traveler needs. From their strategic locations to bespoke amenities, there is certain to be an establishment perfectly suited to accommodate and enchant you during your stay.
Book one of these exceptional hotels today and allow the magic of Oulu to enthrall and inspire your unforgettable journey in Finland.
Boutique Hotels In Oulu
Oulu, a thriving coastal city in Northern Finland, offers discerning travelers an array of boutique hotels that exude style and sophistication, while providing exceptional amenities and personalized service that makes a stay truly memorable. From stunning designs to perfect locations, these hotels cater to every need and desire of their guests.
Hotel Lasaretti is a highly elegant, delightful property situated by the riverside, just 1.5 km away from Oulu Station's buses and trains. This luxurious hotel boasts 47 splendid rooms, all offering free WiFi and adorned with a tasteful décor that blends modernity with timeless charm.
Its riverside location provides guests with breathtaking views and an idyllic environment to relax and unwind. While staying at Hotel Lasaretti, the storied Oulu Cathedral is easily accessible, allowing visitors to immerse themselves in the city's rich history.
The hotel's fantastic on-site restaurant creates exquisite culinary delights, perfect for indulging your taste buds after a day of exploration.
Lapland Hotels Oulu, the epitome of Nordic elegance, brings a touch of the magical Lapland to the heart of Oulu. The hotel is strategically located in the city center, surrounded by vibrant streets, bustling shops, and charming restaurants. The majestic Oulu Cathedral and the enchanting Toripolliisi sculpture are both just a short walk away.
Each room at Lapland Hotels Oulu emanates opulence, with top-notch amenities like private saunas to fully pamper their esteemed guests. A visit to their on-site library is a must, with its extensive collection of books and cozy atmosphere, creating a serene space to unwind and escape from the outside world.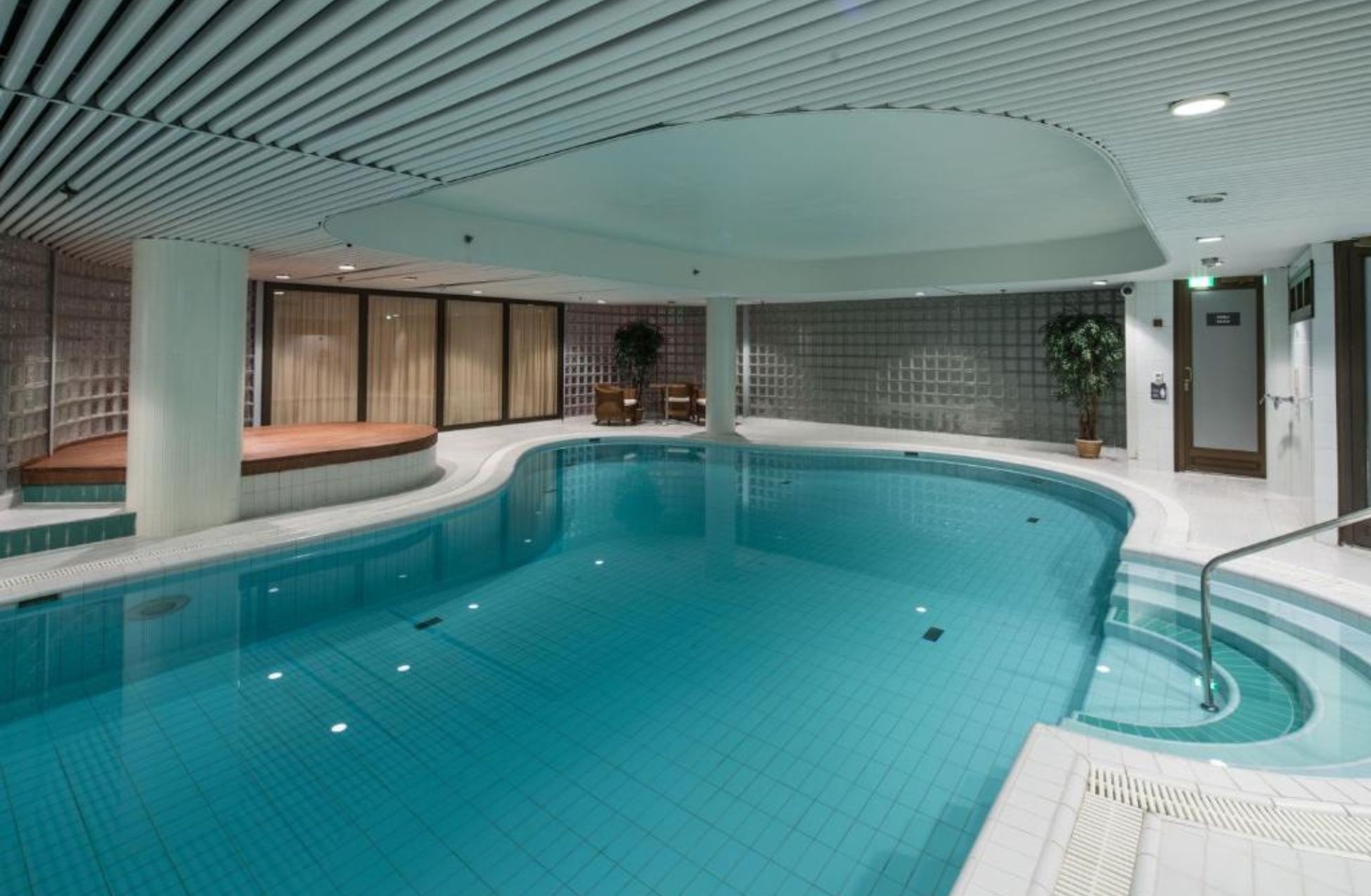 Scandic Oulu Station, a contemporary boutique hotel, is in close proximity to the main railway station, making it an ideal destination for travelers seeking both convenience and style. This elegant establishment offers an array of luxurious amenities, such as private saunas, ample parking, and free WiFi throughout.
With its convenient location, guests can easily explore the bustling city center, vibrant Rotuaari promenade, and the striking Oulu Cathedral. The hotel's sleek design and stylish interiors are bound to captivate guests, making each stay an unforgettable experience.
Each of these boutique hotels in Oulu offers a unique experience, paired with sumptuous amenities and top-notch service, all designed to create long-lasting memories. Don't miss the opportunity to indulge in these luxurious accommodations in the heart of this beautiful Finnish city.
Be swept away by the charm and allure of Oulu's boutique hotels on your next getaway!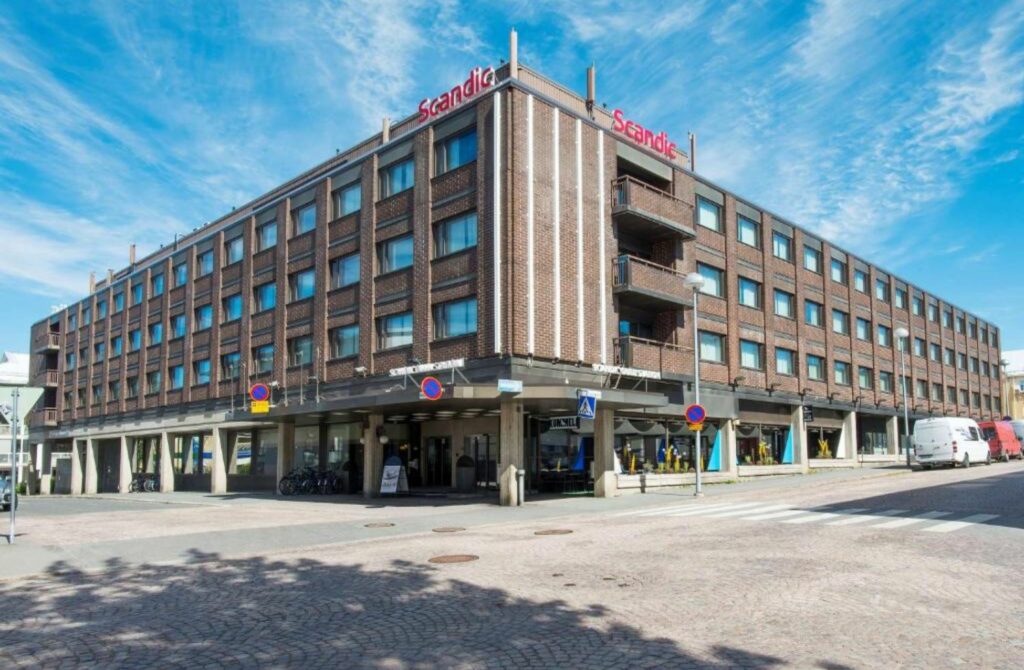 Budget Hotels In Oulu
Finding a great place to stay while exploring Oulu, Finland, doesn't have to break the bank. Here are some of the most charming and affordable hotels that offer superb location, comfortable amenities, and unique character that will make your trip truly unforgettable.
GreenStar Hotel Oulu is an eco-friendly gem located in the heart of Oulu. Surrounded by the hustle and bustle of the city, you're just a stone's throw away from the bustling market square and fantastic retail therapy opportunities. Step inside, and you'll be greeted by a modern and stylish interior that exudes warmth and coziness.
The rooms are thoughtfully designed, with space-saving features like single beds that can be easily transformed into a comfortable and spacious sleeping arrangement. Each room is equipped with a pristine shower, and rest assured, you'll have a hassle-free experience thanks to the presence of elevators throughout the hotel.
To top it all off, this fantastic establishment offers free cancellation, allowing for greater peace of mind as you plan your trip to Oulu.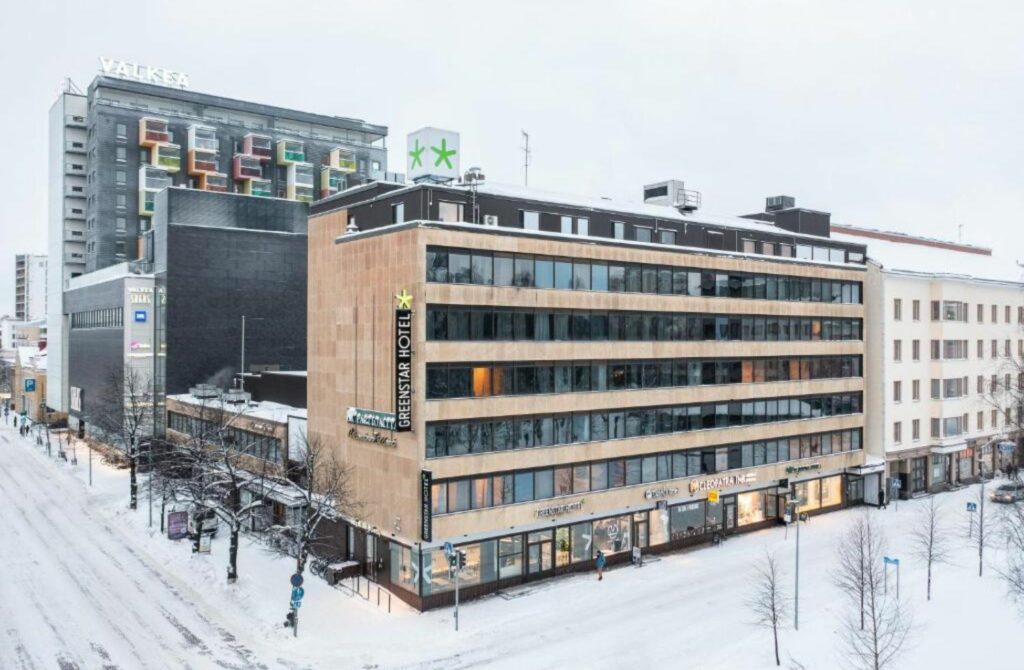 Forenom Aparthotel Oulu offers a delightful and refreshing mix of modern design and home-like comfort. This striking hotel comprises exquisite and fully furnished apartments that cater to every traveler's needs, from solo adventurers to families.
Each unit features a functional and sleek kitchenette, offering an added touch of convenience and flexibility for guests who prefer to whip up their meals.
But worry not, as you'll find an array of delectable eateries right on your doorstep. Forenom Aparthotel Oulu's unique selling point is the seamless blend of hotel-style amenities and the privacy and comfort of a home that makes every guest feel at ease.