Putrajaya, the administrative jewel of Malaysia, provides more than just a glimpse into the nation's political heartbeat. Here, the best hotels in Putrajaya don't simply offer a place to rest—they serve as gateways to a city where contemporary design meets traditional elegance.
The city's architecture paints a vivid portrait of innovation, with steel and glass structures reaching towards the sky, softened by the embrace of lush green parks and reflective lakes. These buildings, both bold and graceful, tell a story of a city that is forward-looking yet rooted in its rich cultural past.
As you stroll through Putrajaya, the fragrant scents of Malaysian cuisine entice your senses, beckoning you to explore a culinary landscape that ranges from lively street vendors to upscale fine-dining establishments. From the spicy tang of rendang to the soothing sweetness of teh tarik, every dish tells a story of Malaysia's diverse culture and history.
And speaking of cultural heritage, the enchanting city of Putrajaya is also within reach of some of the most captivating UNESCO world heritage site in Malaysia, offering a deeper glimpse into the country's history and its diverse cultural tapestry.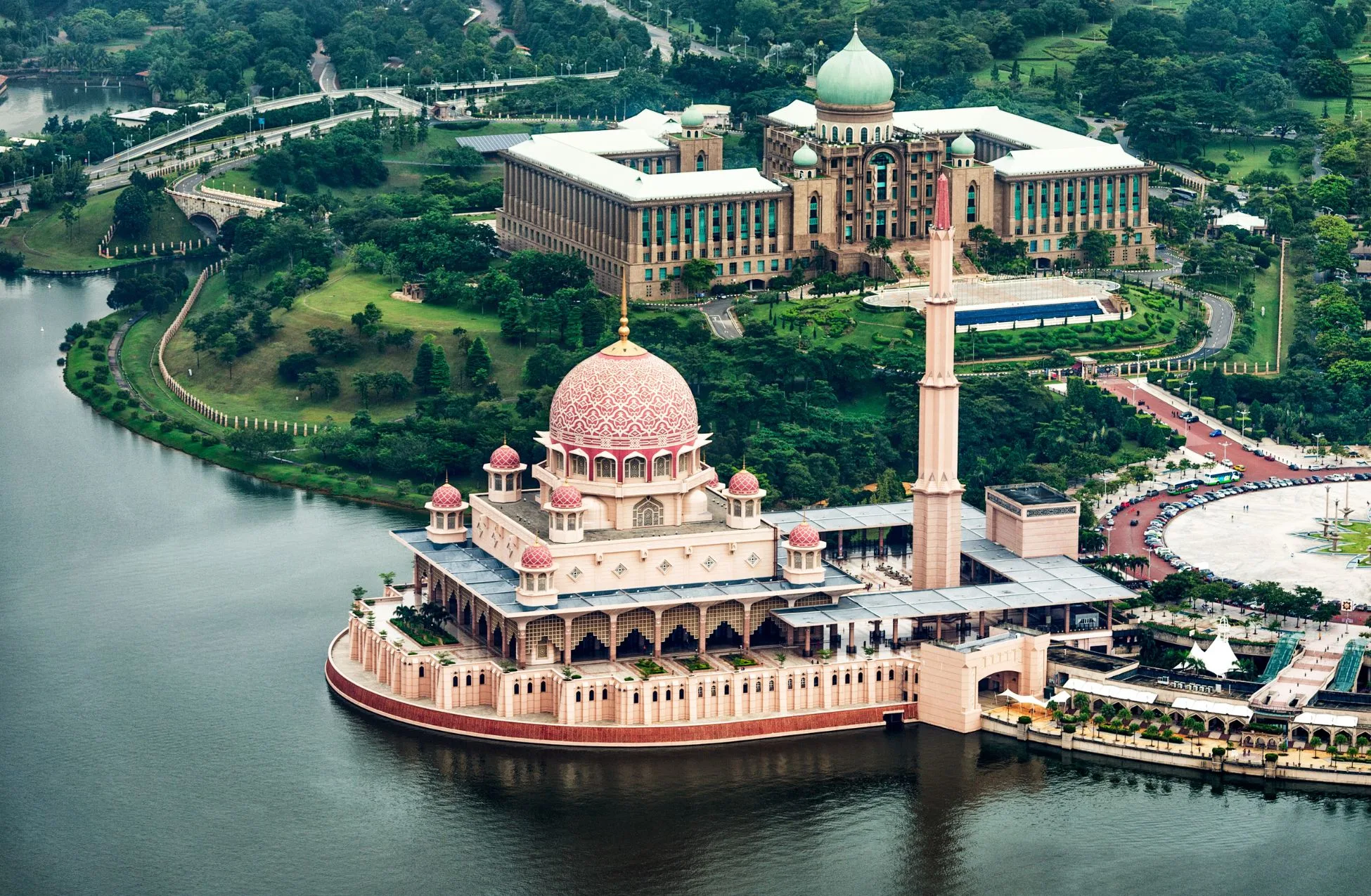 But beyond its modern marvels and gastronomic delights, Putrajaya's real charm lies in its people. Warm smiles greet you at every corner, and the melodic rhythm of different languages fills the air, reflecting the nation's harmonious blend of cultures.
A visit to this city isn't just a fleeting escape; it's an immersion into a world that celebrates diversity and innovation. The tranquil gardens, monumental bridges, and the famed Putra Mosque stand as testament to a destination that's both serene and invigorating.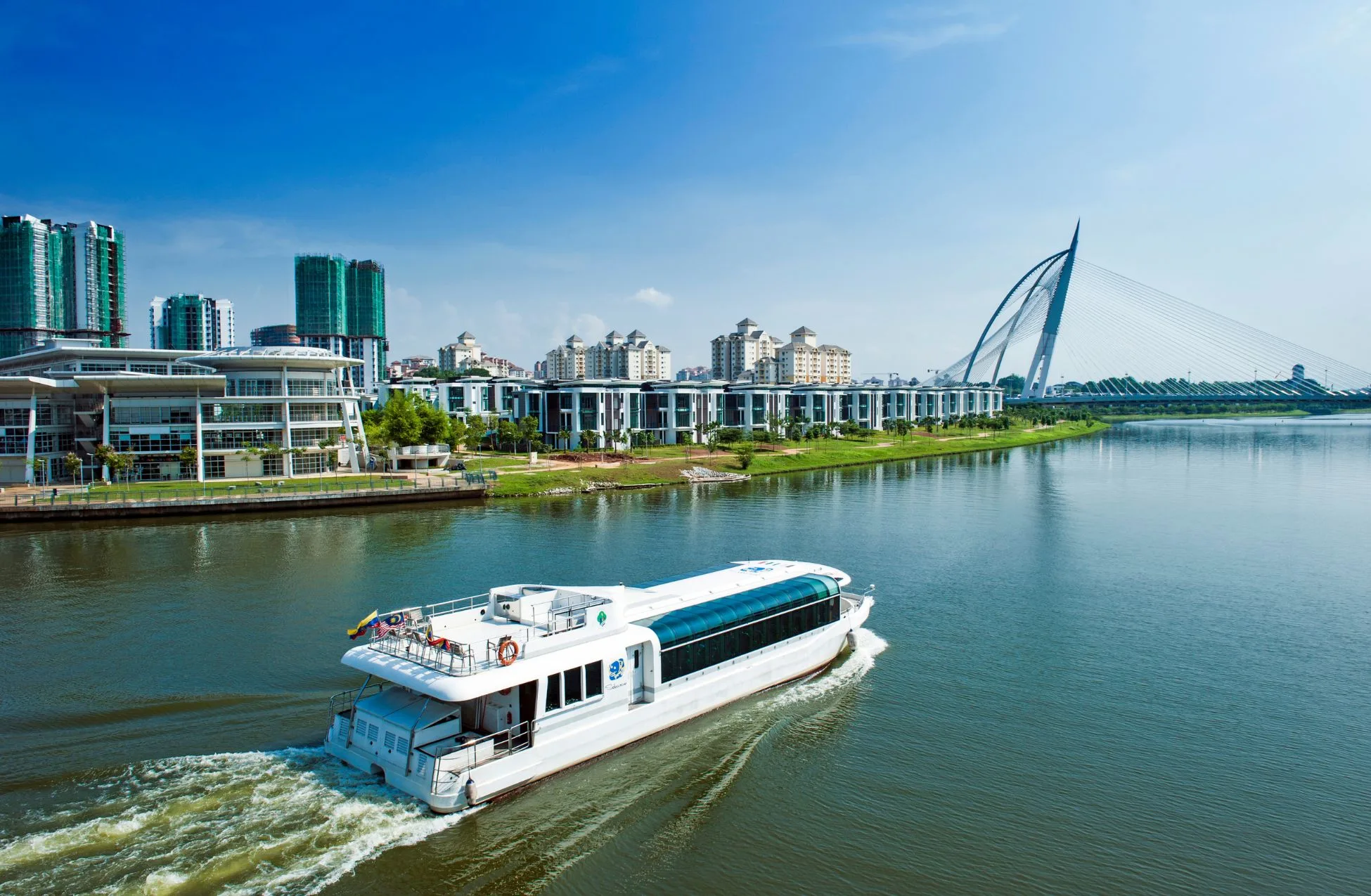 The right accommodation in Putrajaya doesn't merely provide comfort; it accentuates the city's essence. It transforms a fleeting visit into a memorable experience, allowing you to soak in the city's vibrancy right from your room. In a place where tradition embraces modernity, your choice of stay can be the fine thread that weaves your entire journey into a rich tapestry.
For those seeking a destination where architectural magnificence meets culinary excellence, where innovation is tempered by tradition, and where each day promises a new discovery, Putrajaya awaits. Here, a well-chosen haven is not just a luxury—it's the cornerstone of an unforgettable sojourn in a city that never ceases to enchant.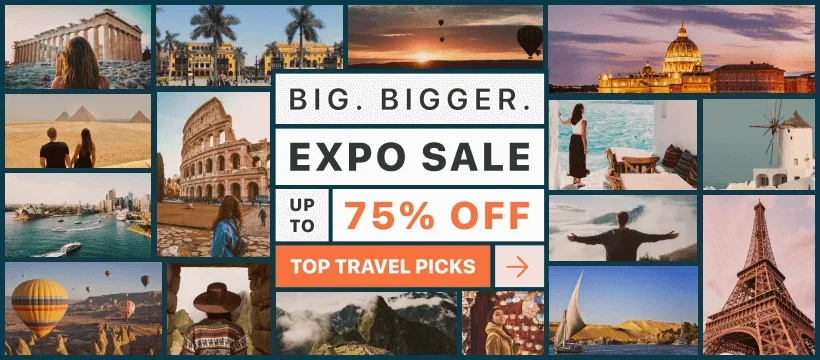 Luxury Hotels In Putrajaya
Putrajaya, the administrative capital of Malaysia, is known for its beautiful architecture, landscaped parks, and shimmering lakes. Within this mesmerizing city, you'll find a myriad of luxurious hotels that cater to your every need, offering unparalleled comfort and lavish amenities.
Moreover, amidst all the charm and allure, don't miss the opportunity to explore the vibrant music festivals in Malaysia that add a rhythmic and melodic dimension to the cultural diversity of Putrajaya.
Let's delve into the world of opulence and explore these four exquisite hotels in this city.
DoubleTree By Hilton Putrajaya Lakeside boasts a prime location alongside the breathtaking Putrajaya Lake. This 5-star hotel is nestled within four acres of carefully manicured grounds, offering a serene and tranquil ambiance for you to indulge in.
As you step inside, the tasteful interior design and relaxing atmosphere envelops you with a sense of warmth and style. Among its numerous amenities, you'll find a world-class spa, fitness centre, and an array of water sports activities, ensuring endless entertainment.
As night falls, savour exquisite dishes at the in-house restaurant while taking in the panoramic lake view.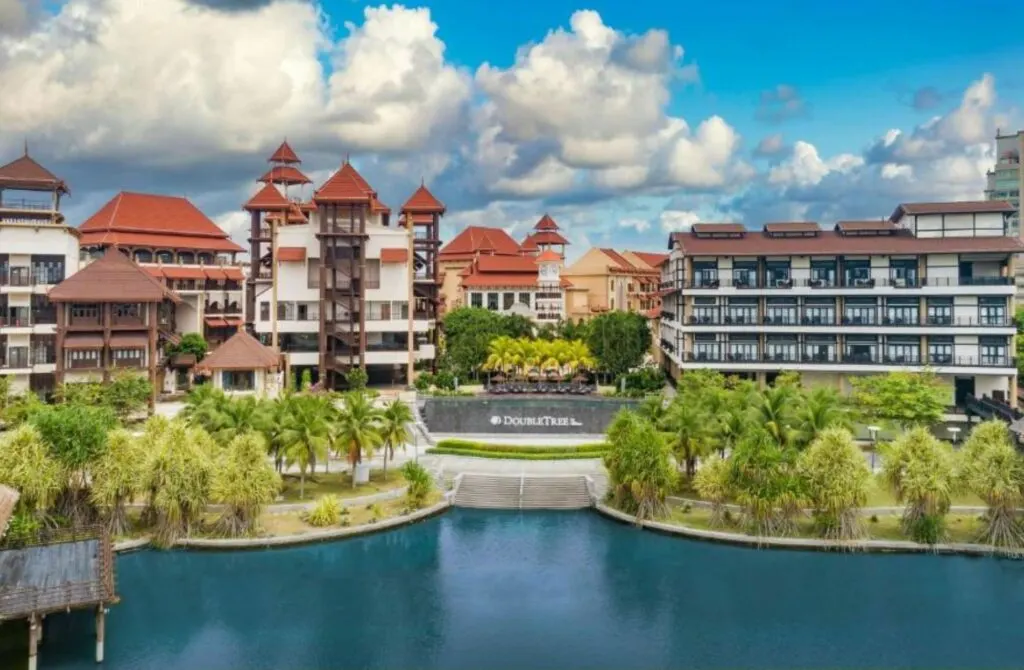 Le Méridien Putrajaya is a sophisticated gem situated in the heart of IOI Resort City. Sophisticated and refined, this 5-star hotel exudes modern design and artistic flair at every turn. Immerse yourself in the stunning outdoor swimming pool, or rejuvenate your senses at the cutting-edge fitness centre.
With its exceptional dining options, Le Méridien Putrajaya invites you to embark on a culinary journey in its world-class restaurant. Ease into a restful night in your non-smoking room, enjoying the delicate balance of luxury and contemporary aesthetics.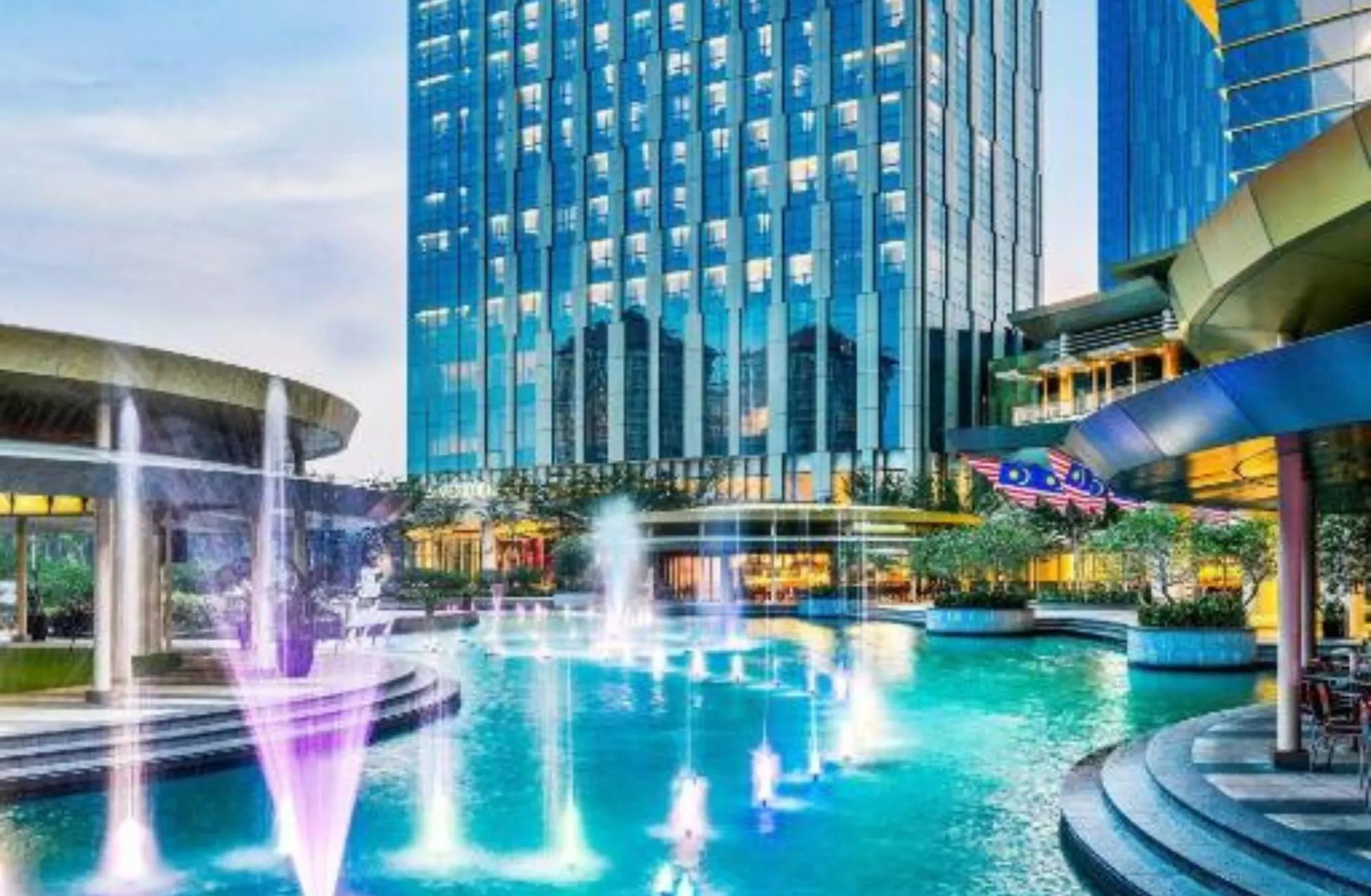 Putrajaya Marriott Hotel stands as a grand edifice within IOI Resort City, exuding glamour and opulence like no other. This 5-star property showcases an elegant fusion of Malay, Chinese and Indian influences, resulting in a captivating ambiance that plays with your senses.
The hotel features a world-class spa, fitness centre, and golf course, creating the perfect setting for relaxation and leisure. Relish the culinary delights in the in-house restaurant, where a fusion of local and international flavours await. With free private parking available, you have the opportunity to explore Putrajaya and its surroundings at your convenience.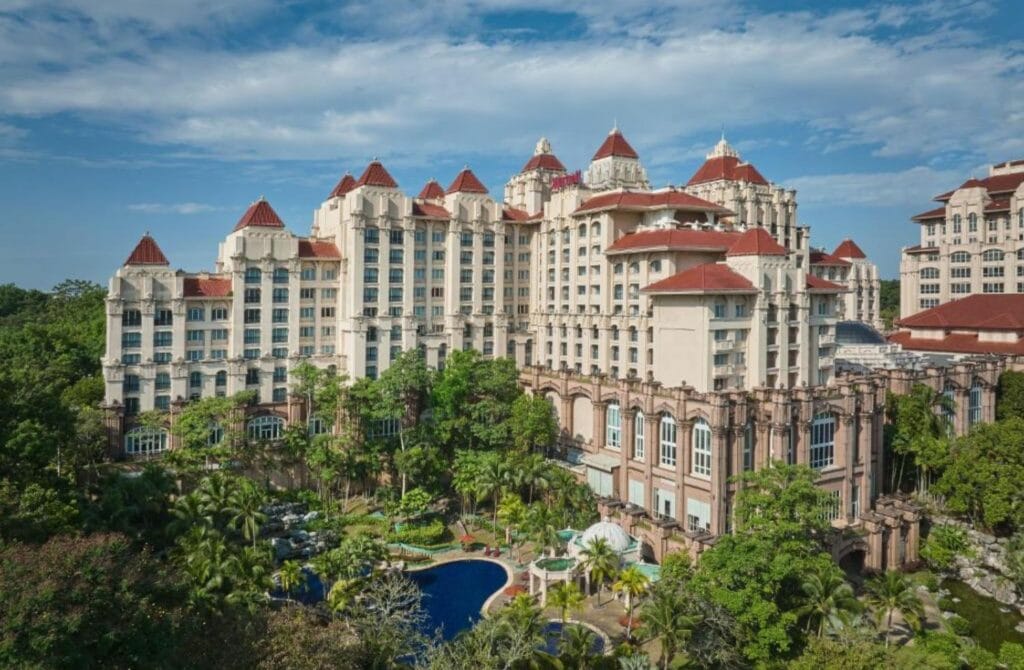 The Everly Putrajaya Hotel is a modern and stylish haven with an impressive façade overlooking Putrajaya Lake. This 5-star hotel combines luxury with contemporary design, promising a memorable stay. Its prime location in the city centre offers convenient access to numerous attractions and landmarks.
Dive into the inviting swimming pool or pamper yourself at the wellness centre, embracing the indulgent lifestyle you deserve. Delight your palate with an array of sumptuous dishes at the restaurant before retiring to your luxurious room, complete with all the amenities you need for a revitalising rest.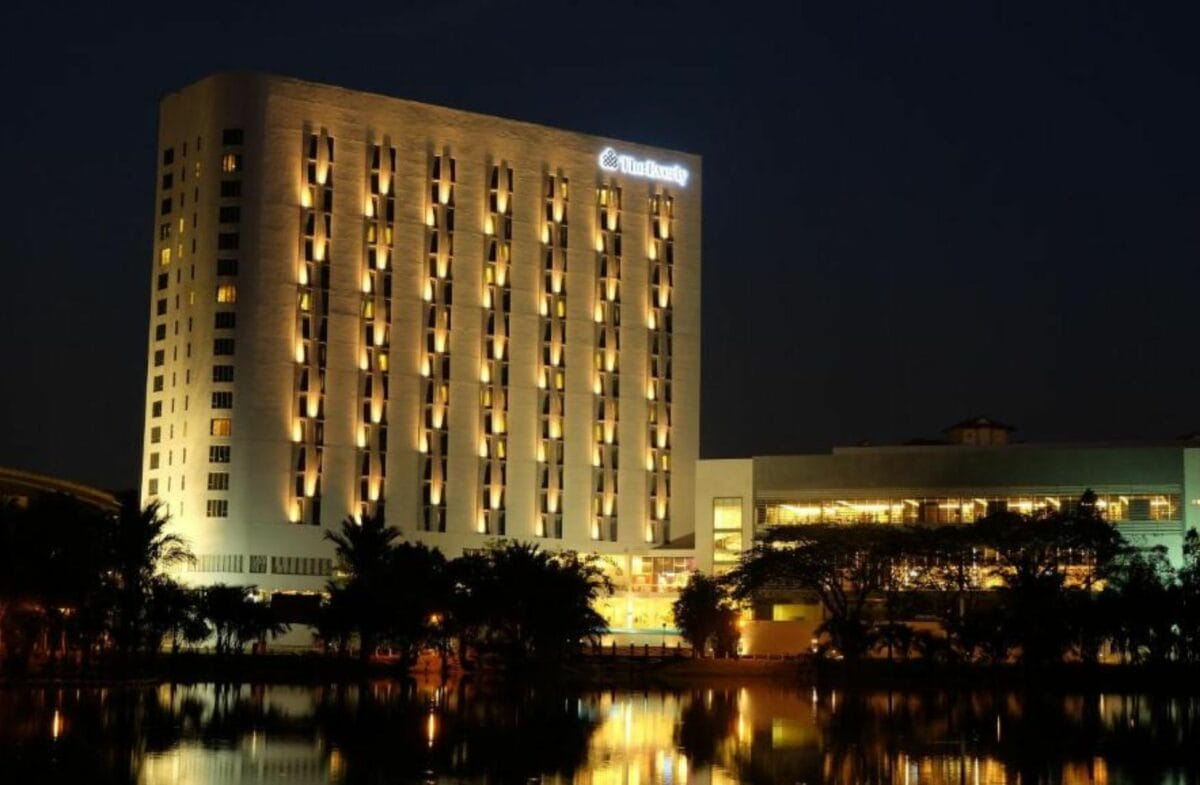 Elegant, comfortable, and inspiring – these luxury hotels in Putrajaya truly exemplify what it means to indulge in the finer things in life. Should you find yourself in this magical city, let these splendid hotels immerse you in the world of extravagance!
Boutique Hotel In Putrajaya
As you explore Putrajaya, Malaysia's gem, you will be captivated by its mesmerizing lake and lush landscapes. To further enhance your experience of this beautiful city, let us introduce you to the finest boutique hotel in Putrajaya.
Additionally, for those with a penchant for cinematic wonders, Putrajaya's picturesque settings have been a favored choice for filmmakers working on movies set in Asia, adding an extra layer of cinematic charm to its already captivating landscapes.
One such hotel that has garnered rave reviews is the Pulse Grande Hotel. Nestled within the landscaped grounds, this exquisite hotel offers breathtaking views of Putrajaya Lake. As you step into this serene sanctuary, you will be greeted by a blend of contemporary design and elegant furnishings.
The hotel's guest rooms offer ultimate comfort, complete with a spacious bathtub, and a terrace to soak in the captivating lake view. Moreover, the hotel staff are always ready to assist you in tailoring your Putrajaya experience, whether it's through concierge services or recommending nearby shopping and dining options.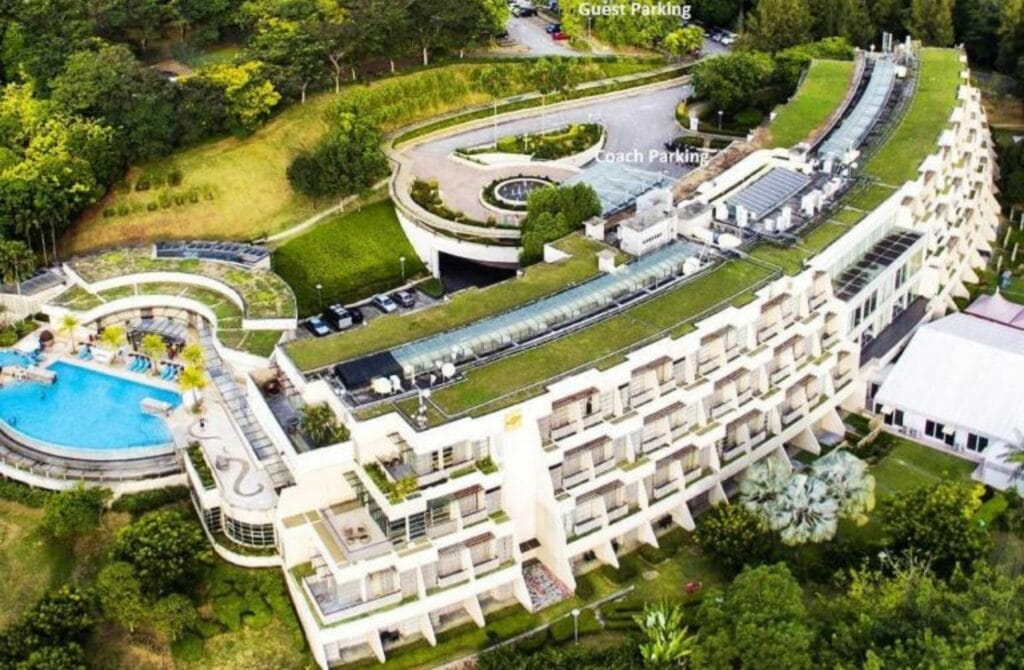 In conclusion, as you indulge in the splendor of Putrajaya, Malaysia, this boutique hotel provide a truly remarkable getaway experience – masterfully weaving together exceptional hospitality, lavish amenities, and awe-inspiring landscapes. All you need to do now is book your stay and let the magic unfold.
Mid-Range Hotels In Putrajaya
Putrajaya, Malaysia, is home to an assortment of mid-range hotels that cater to various needs while offering comfort, excellent amenities, and strategic locations. Here are four outstanding hotels that you should consider for your stay in this beautiful city.
Dorsett Putrajaya Hotel seamlessly blends business efficiency and holiday flair, making it an ideal choice for both business and leisure travelers. Situated near the Federal Court of Malaysia, it offers easy access to some of the city's must-visit attractions. The hotel boasts elegantly designed rooms, providing you with free Wi-Fi and parking.
The marble-lined lobby creates a dramatic yet inviting atmosphere, embracing guests in warmth and functionality.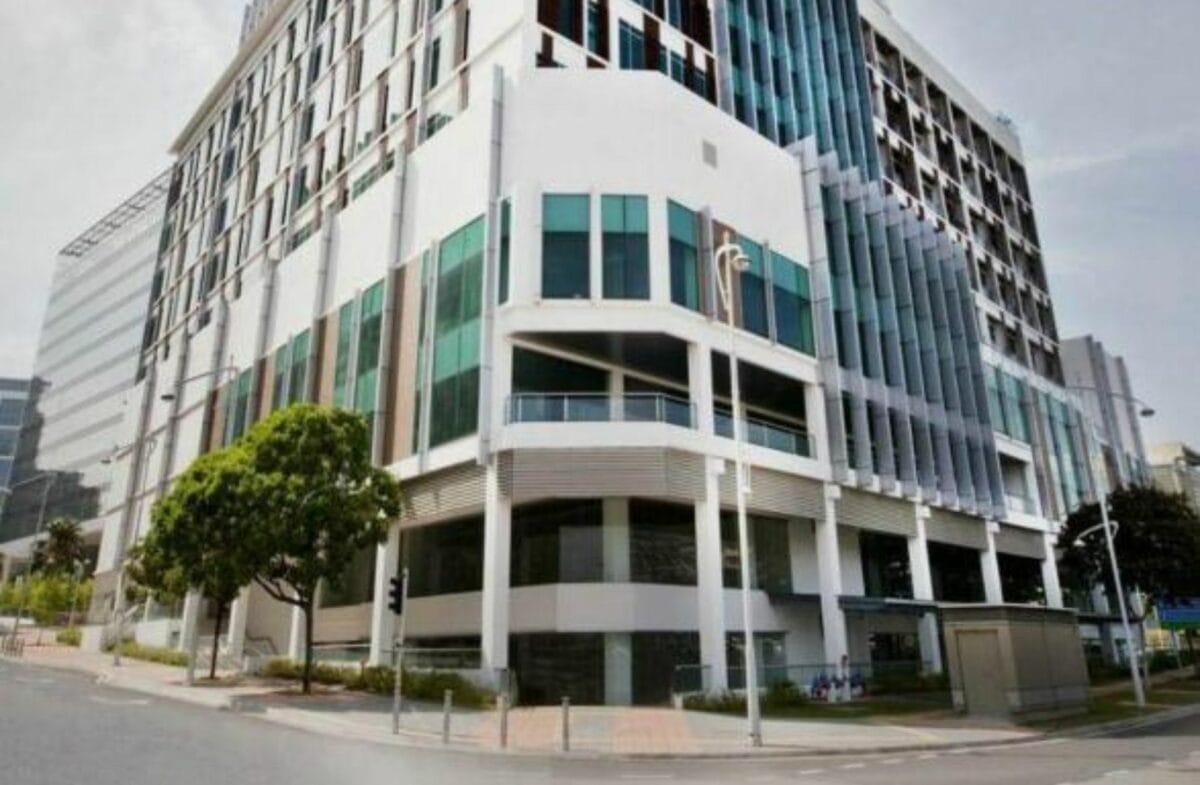 Zenith Putrajaya Hotel stands tall as a beacon of hospitality excellence in this vibrant city. Featuring elegant interiors and a warm ambiance, this 4-star establishment provides guests with a comfortable haven where they can unwind after a long day of exploring Putrajaya.
The hotel offers a range of well-appointed rooms with modern amenities like free Wi-Fi and convenient parking facilities. A stay at the Zenith Putrajaya Hotel not only ensures a memorable lodging experience but also places you in the strategic vicinity of popular attractions such as the Palm Garden Hotel and other sites of interest.
These mid-range hotels in Putrajaya, Malaysia, offer exceptional value for money, providing guests with comfort, style, and convenience at every turn. Whether you're visiting for business or leisure, these properties will undoubtedly elevate your stay and leave you feeling truly satisfied.
Budget Hotels In Putrajaya
When visiting Putrajaya, Malaysia, you don't have to break the bank to enjoy a comfortable and memorable stay. There are several budget hotels in the area offering excellent accommodation, alluring amenities, and unbeatable deals without compromising on quality.
Here, we highlight four such hotels that cater to your budget needs while delivering outstanding experiences throughout your stay.
Staycationbyrieymona – IOI City Mall offers you an exciting and affordable option, strategically situated close to the bustling IOI City Mall. This budget-friendly haven boasts stylish, cozy rooms and top-notch facilities such as an outdoor swimming pool, where you can unwind after a long day exploring the city.
Jumpstart your mornings with a delectable breakfast before venturing out to Kuala Lumpur or popular local tourist spots like Sepang and Petaling Jaya. Unrivaled deals and generous discounts await you at this fabulous budget hotel.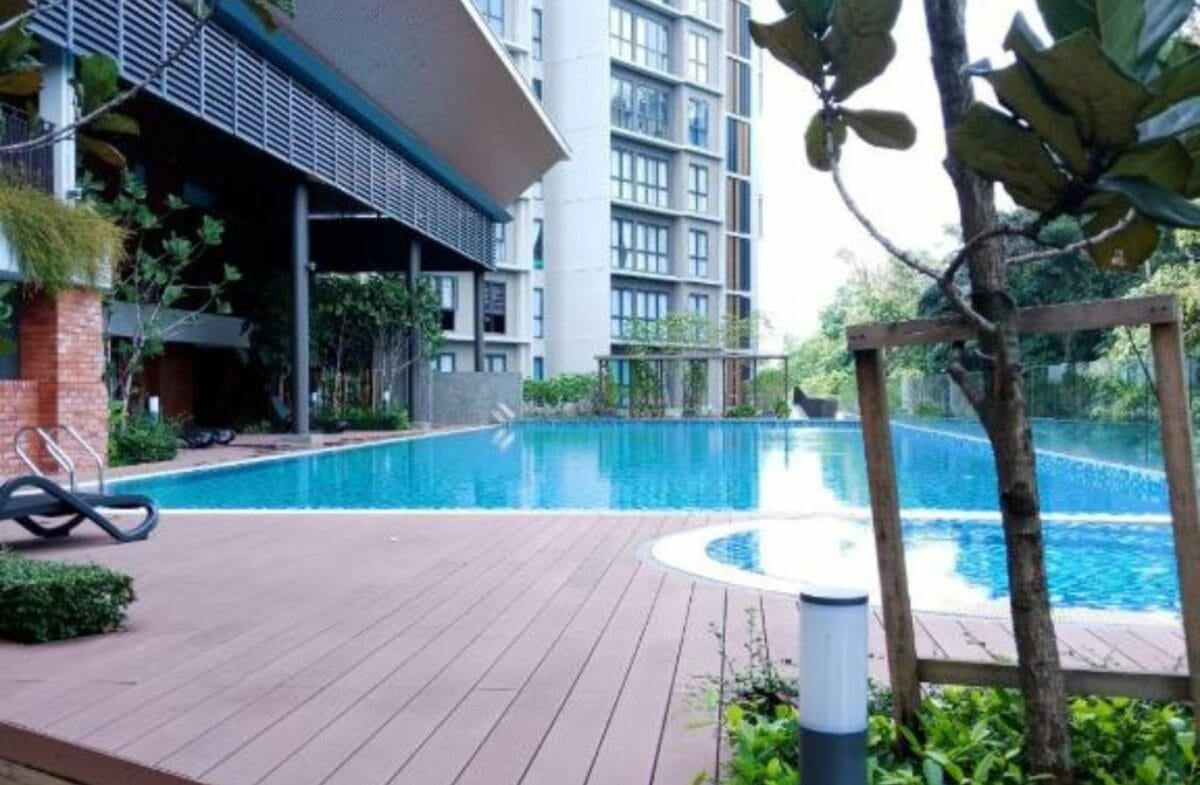 Only a short drive from Persiaran Bandar, Mercure Living Putrajaya is another budget hotel that leaves no stone unturned when it comes to comfort and convenience for an affordable price. Its modern design and efficient services ensure every guest is well taken care of during their stay.
Enjoy a palate-pleasing breakfast each morning as you plan your day, knowing you have a comfortable and welcoming base to return to. When time permits, take a dip in the outdoor swimming pool or make use of the exceptional amenities available at Mercure Living Putrajaya.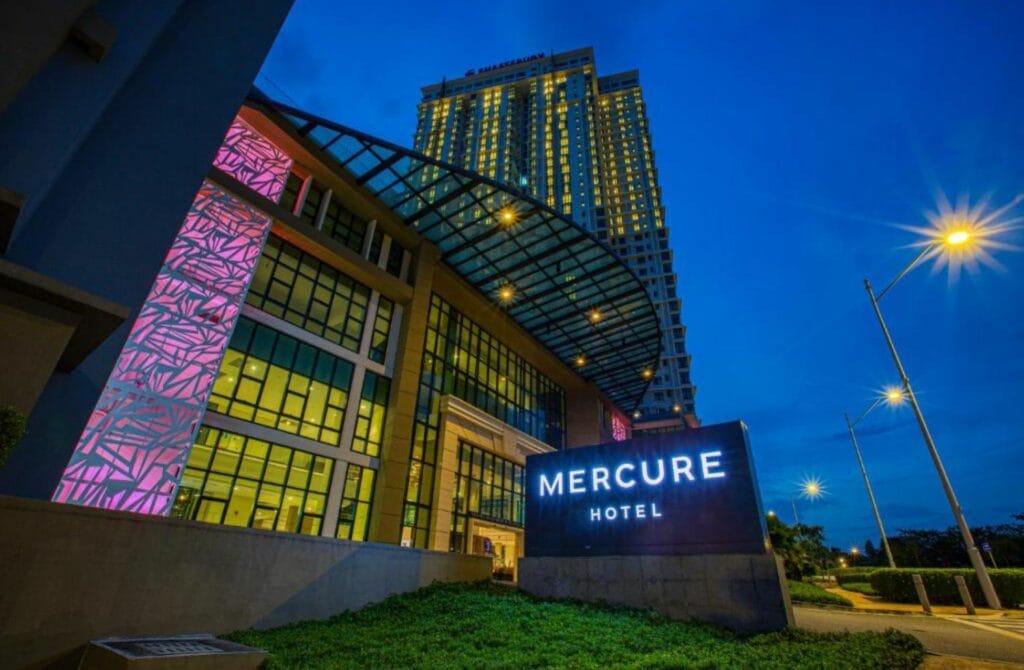 Situated near the ever-popular Everly Putrajaya, Bangi Resort Hotel offers an impressive yet budget-friendly option for your stay in Putrajaya. Surrounded by lush green landscapes, this hotel provides a peaceful retreat for travelers seeking respite from the city's hustle and bustle.
Spacious, well-appointed rooms provide a relaxing atmosphere, while the hotel's array of amenities, including an outdoor pool, caters to your every need. Explore the fascinating attractions of the nearby Bandar Baru Bangi neighborhood, knowing that the warm and inviting staff are always ready to welcome you back.
For those seeking close proximity to medical services, Hospital Serdang is conveniently located near several budget hotels, including the Maya Homestay Putrajaya. This charming homestay offers guests comfort, hospitality, and affordability in one delightful package.
The tasteful interior design and clean, cozy accommodation make for an enjoyable stay. Make your trip one to remember without stretching your budget by booking your rooms at this inviting homestay.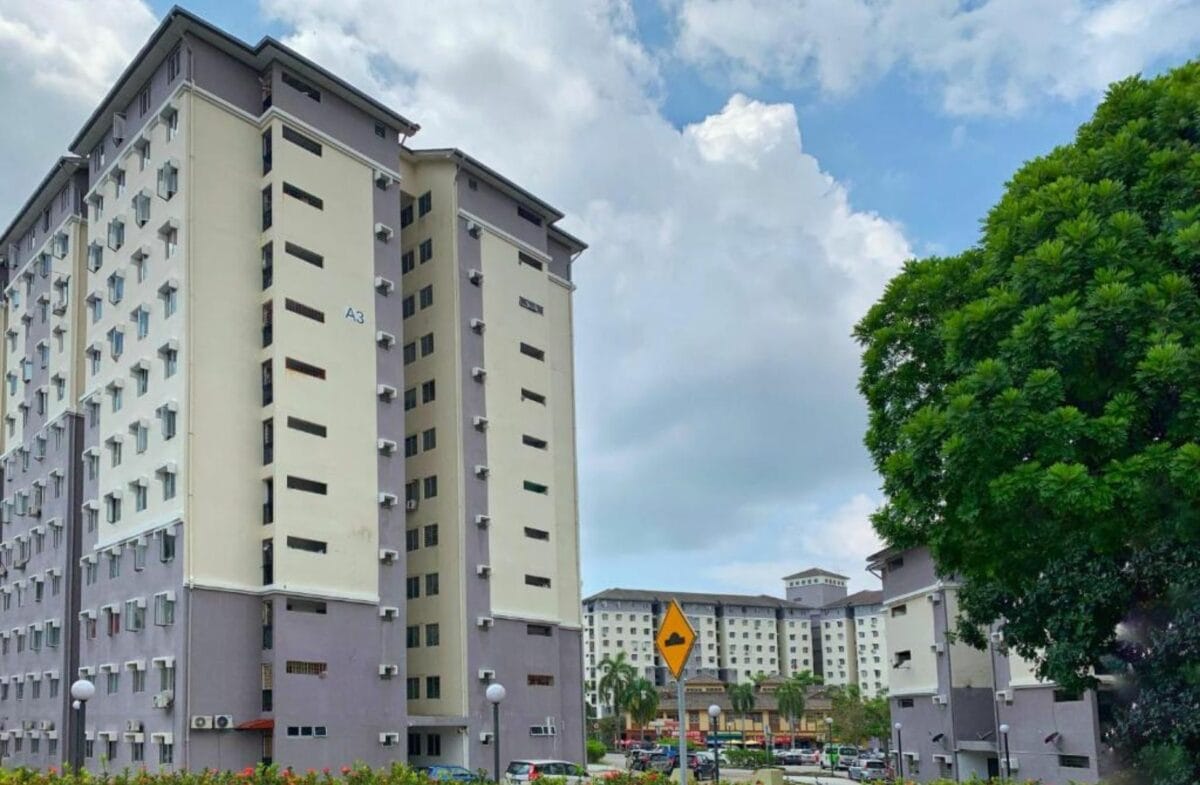 Your visit to Putrajaya, Malaysia, can be as affordable as it is enjoyable, thanks to these fantastic budget hotels. Choose one that fits your preferences and needs, and embark on a memorable adventure while staying within your means.
Unforgettable experiences await you in this thriving city, and these budget hotels are here to ensure your comfort and satisfaction throughout your journey.