Malaysia, a diverse and vibrant country, hosts some of the most spectacular music festivals that cater to various genres and tastes. These events showcase the rich cultural heritage of the nation and attract thousands of music enthusiasts every year. In this article, we will introduce you to some of the best music festivals in Malaysia that you should add to your calendar.
One such event is the renowned Thaipusam festival, which takes place in January or February every year. It is celebrated in various parts of Malaysia, including Kuala Lumpur and Penang. Thaipusam is not only a music festival but also a significant Hindu religious event that draws large crowds. The electrifying atmosphere and mesmerizing music make it a truly unforgettable experience. With traditional music and dance performances, this festival is unique in its own right and should not be missed by anyone visiting Malaysia during this time.
Another major music festival in Malaysia is the Rainforest World Music Festival, held annually in Kuching, Sarawak. This three-day event attracts music lovers from around the world and showcases a wide array of indigenous and international music acts.
Held in the lush setting of the rainforest, the festival's ambiance is extraordinary, providing an unforgettable experience for all who attend. With workshops, cultural exhibits, and a fantastic lineup of artists each year, the Rainforest World Music Festival is undoubtedly something every music enthusiast should experience at least once.
These music festivals in Malaysia not only offer an unforgettable musical experience but also provide fascinating insights into the traditions and cultures of this captivating country. Whether you are a music enthusiast or a traveler seeking an extraordinary cultural adventure, Malaysia's music festivals should be on your must-attend list. Don't miss the opportunity to be a part of these incredible events and create lasting memories in the heart of Southeast Asia.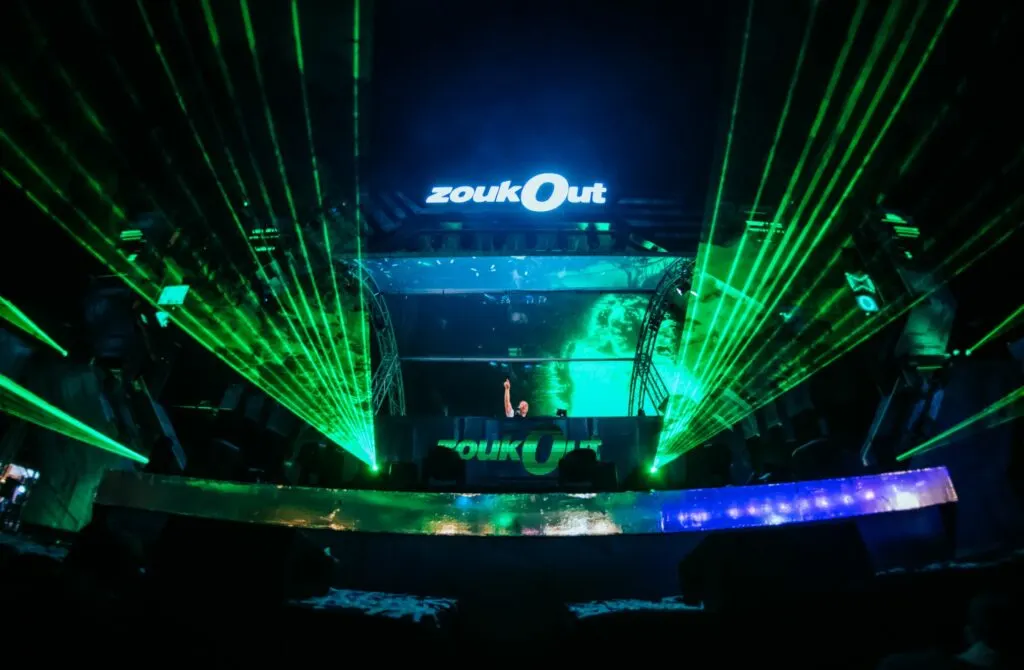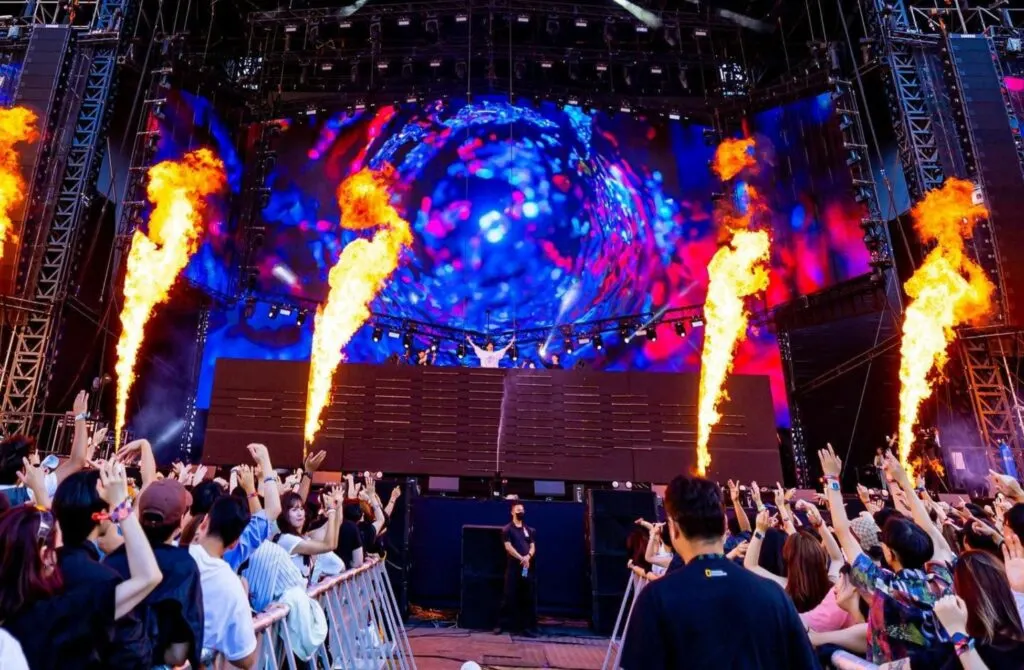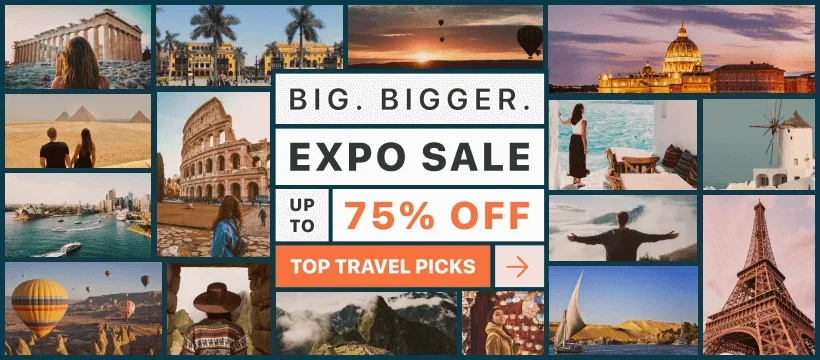 Dance Music Festivals In Malaysia
ZoukOut is one of Asia's most renowned dance music festivals, drawing attendees from all over the region and beyond. Held annually in Singapore, this EDM extravaganza features an impressive lineup of international DJs and artists, showcasing a diverse selection of electronic dance music styles and sub-genres.
Usually taking place towards the end of the year, ZoukOut is a two-day festival that attracts tens of thousands of party-goers each year. With stunning production elements such as elaborate stages and dazzling light shows, this festival offers an unforgettable experience for both die-hard fans and newcomers alike.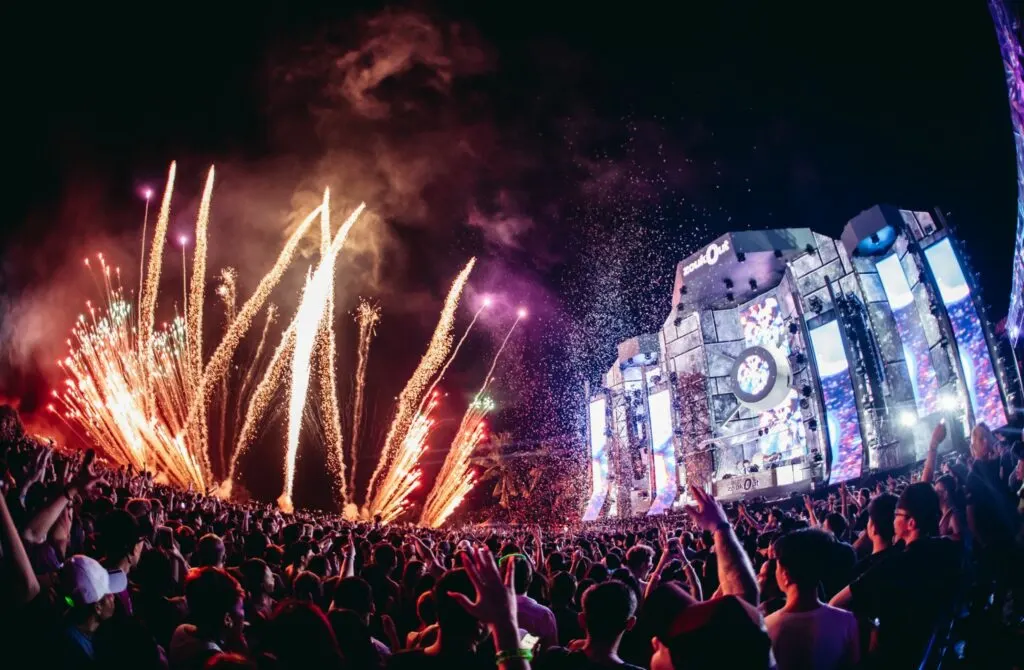 Notable acts from previous years include Martin Garrix, Alan Walker, Skrillex, and Marshmello, among many others. What sets ZoukOut apart from other music festivals is its idyllic beachfront location on the scenic Siloso Beach, offering attendees a one-of-a-kind party experience against a beautiful coastal backdrop.
To make your festival experience even more convenient, ZoukOut offers a variety of accommodation packages, catering to all budgets and preferences. So, if you're a dance music enthusiast looking to immerse yourself in Asia's vibrant festival scene, ZoukOut should definitely be on your radar!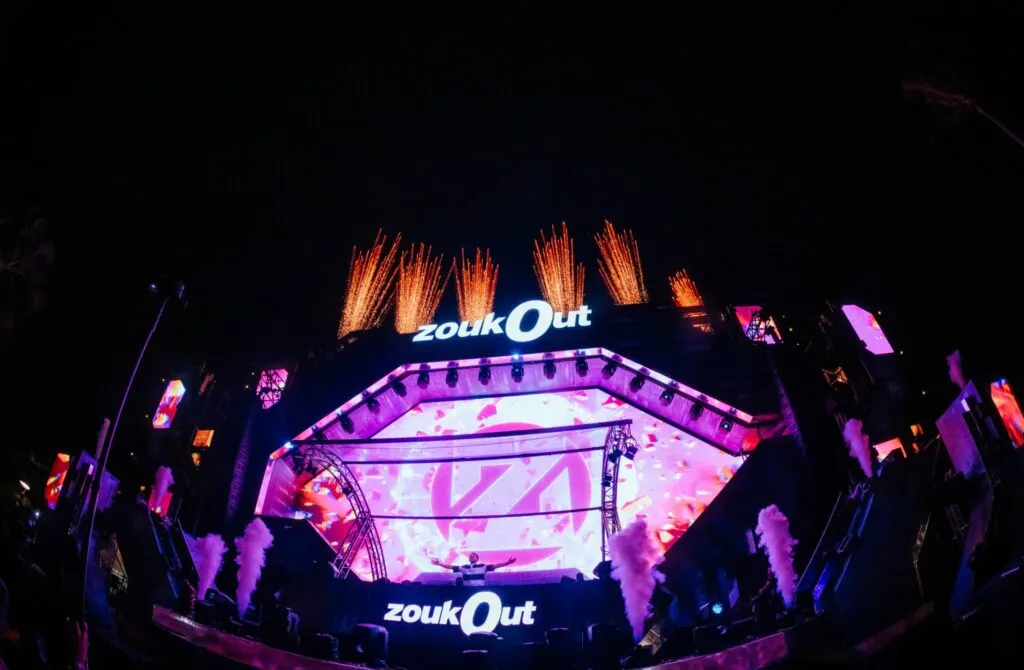 An offshoot of the famed Ultra Music Festival in Miami, Ultra Korea has rapidly become one of South Korea's premier music events. The festival usually takes place in June, spanning three adrenaline-fueled days of electrifying music, amazing visuals, and an infectious party atmosphere.
Taking place in the bustling city of Seoul, Ultra Korea boasts a lineup of both international and homegrown talent, showcasing the best of EDM, trance, and K-pop. With attendees hailing from countries all around Asia and the world, it's no wonder that Ultra Korea has gained such a dedicated international following.
In previous years, Ultra Korea has featured stellar performances from some of the greatest names in dance music, such as David Guetta, Swedish House Mafia, Afrojack, and Armin van Buuren. While the festival's massive main stages steal the show, Ultra Korea also offers several smaller stages and genre-specific tents, ensuring there's something for every kind of dance music fan.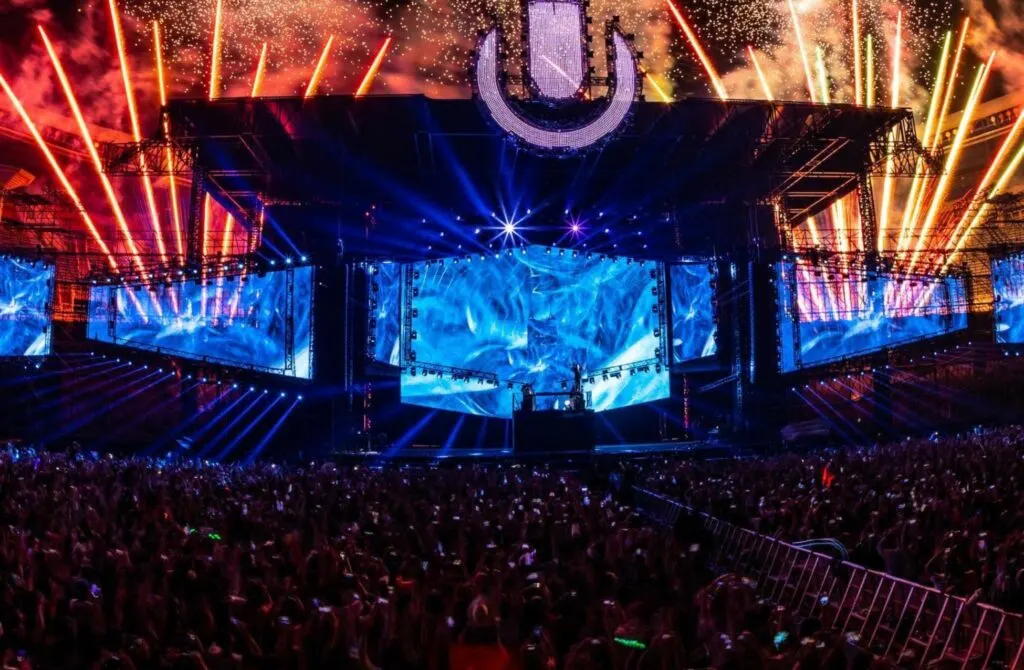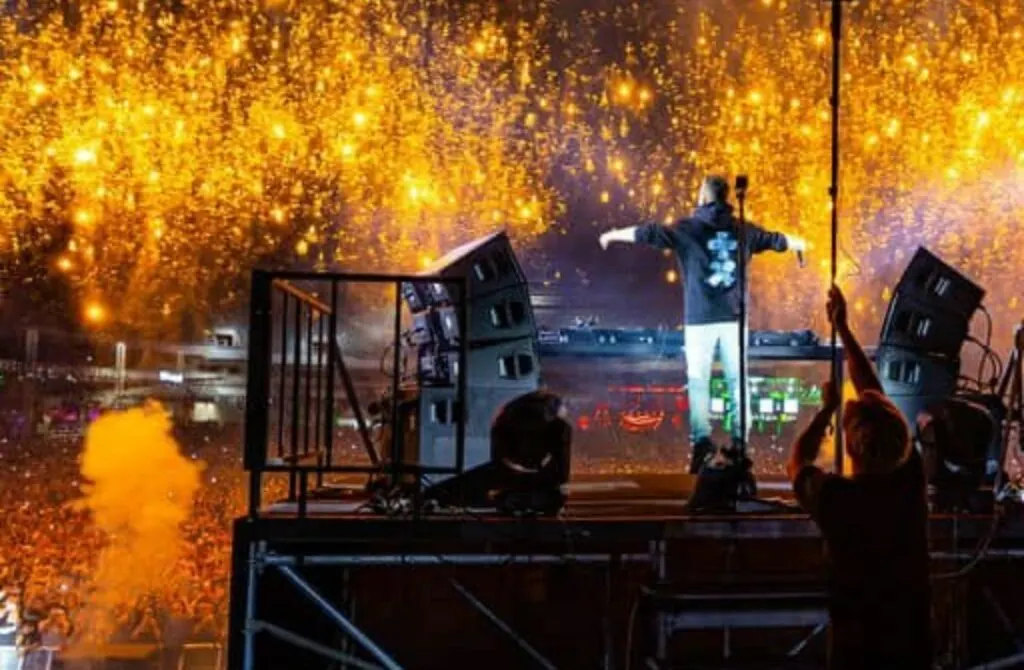 Apart from the world-class acts, Ultra Korea's unique fusion of Western and Asian cultures makes it an experience you won't find anywhere else. From the delicious street food to the vibrant club scene, this festival has earned its rightful place as a must-attend event for dance music lovers throughout Asia.
So whether you're an EDM aficionado or a K-pop enthusiast, be sure to check out ZoukOut and Ultra Korea for unforgettable experiences that celebrate dance music in all its glory. You won't want to miss it!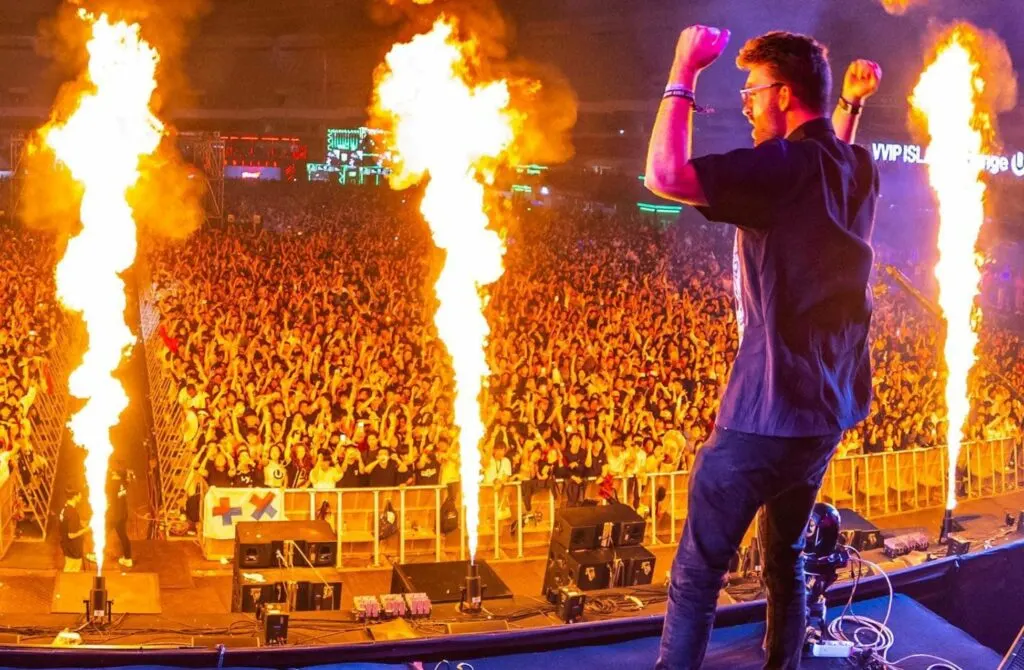 Electronica Music Festivals In Malaysia
The Djakarta Warehouse Project (DWP) is one of the top EDM festivals in Asia, taking place in the bustling city of Jakarta, Indonesia. This electrifying annual event generally occurs in December at the JIExpo Kemayoran, attracting thousands of excited attendees from around the world.
Stretching over a thrilling three-day period, DWP showcases an eclectic mix of local artists, as well as big names in the international EDM scene. In previous years, impressive lineups have featured acts like Calvin Harris, Skrillex, and Martin Garrix.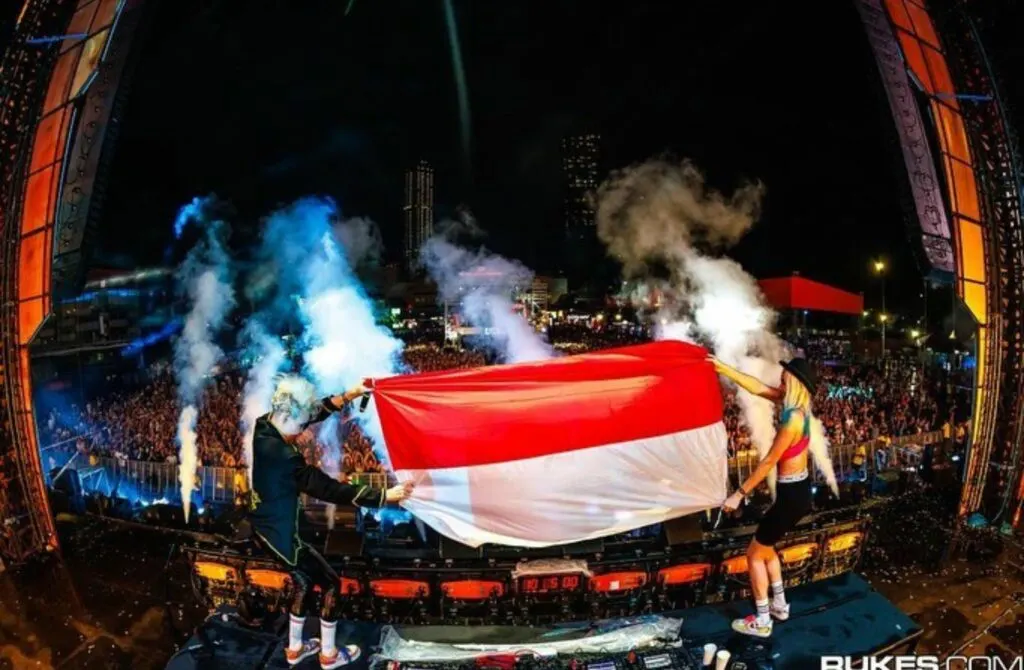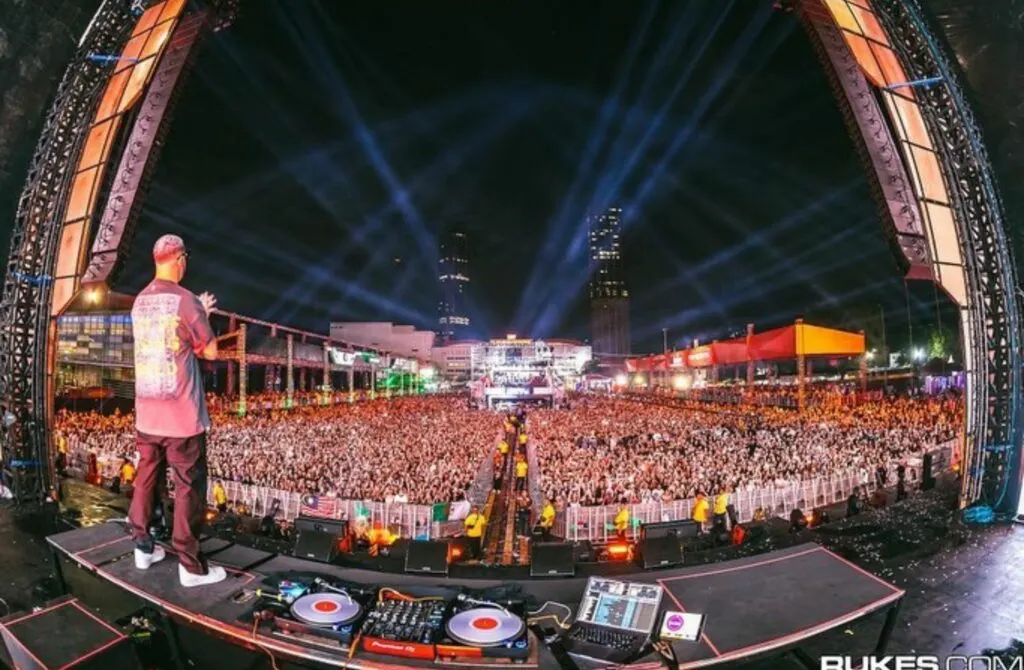 Apart from the fantastic music, the festival's unique atmosphere sets it apart from other EDM events. Vibrant stage setups, stunning light shows, and exciting art installations contribute to an immersive experience that music lovers won't forget.
So, if you're looking for an unparalleled musical adventure in Asia, the Djakarta Warehouse Project should definitely be on your bucket list. With its impressive lineups and high-energy atmosphere, there's no doubt that this festival will exceed your wildest expectations.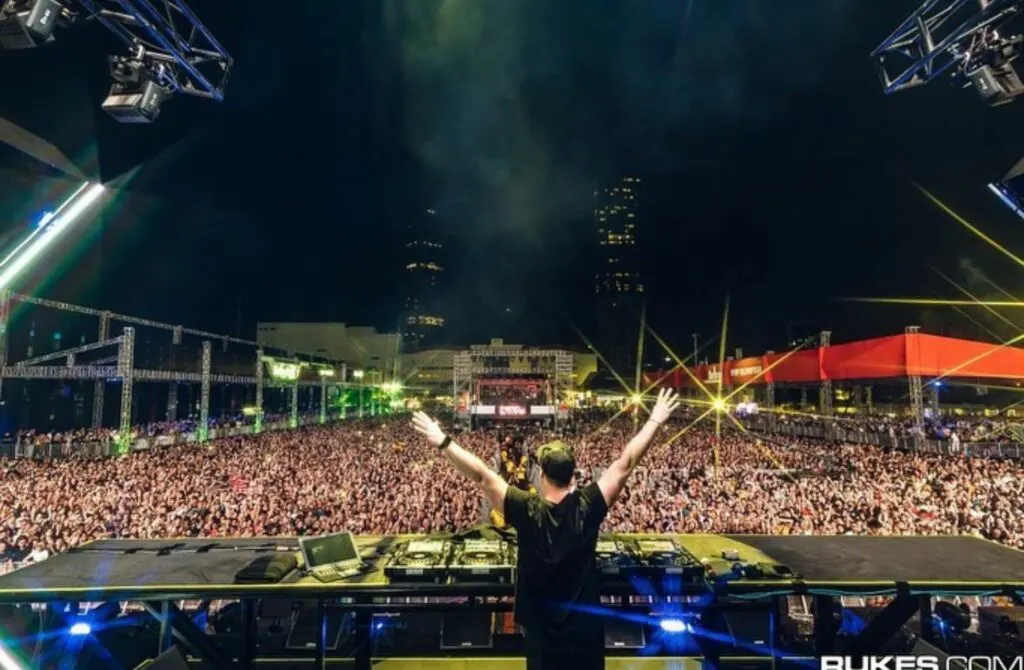 Held on the breathtaking island of Phú Quốc, Vietnam, the Epizode Festival has quickly become a premier destination for EDM enthusiasts all across Asia. This epic event, featuring an impressive lineup of both local and international artists in the electronic music scene, maintains a continuous, non-stop party atmosphere for its entire 11-day duration.
Typically taking place in late December to early January, this remarkable outdoor music festival boasts a unique fusion of music, art, and culture set against the backdrop of pristine beaches and idyllic sunsets. The festival has gained a lot of attention due to its impressive lineups, featuring top acts like Carl Cox, Nicole Moudaber, and Richie Hawtin in previous years.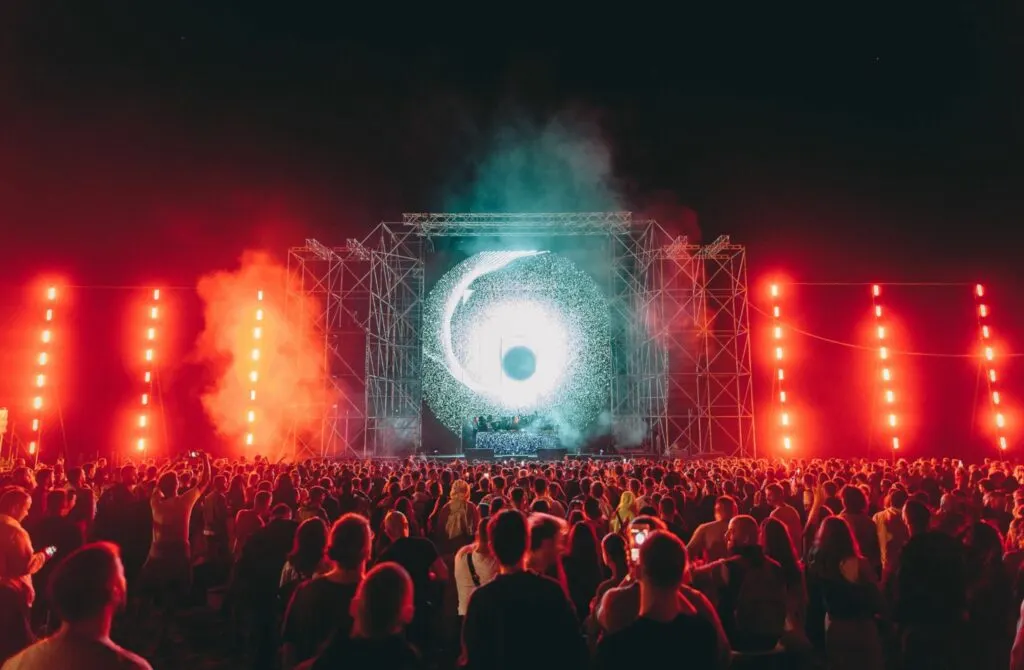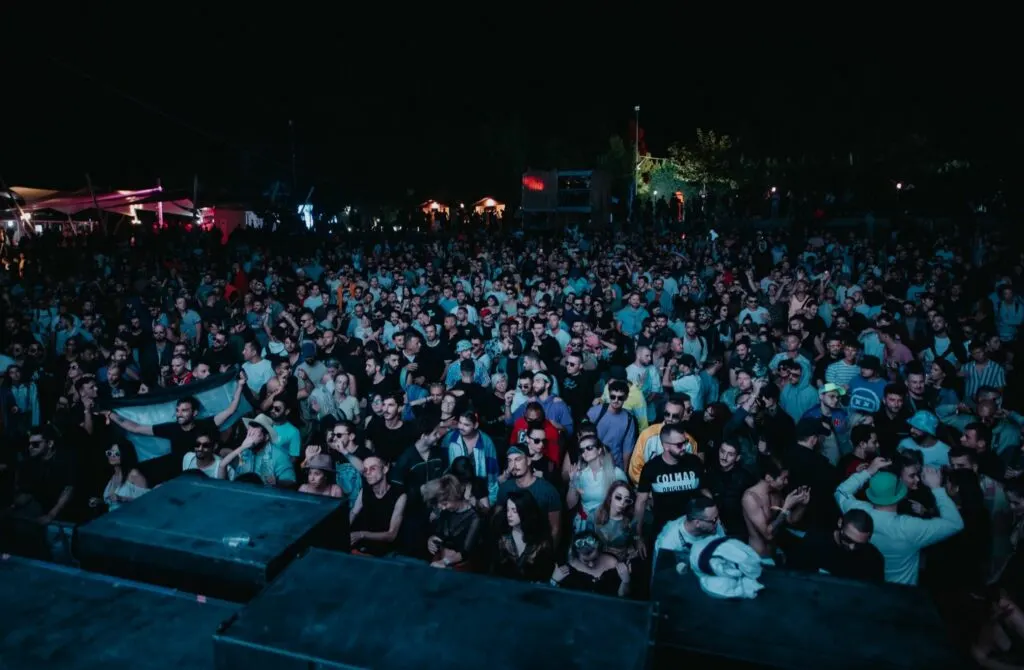 At Epizode Festival, attendees can expect hypnotic performances, mind-blowing visuals, and one-of-a-kind art installations that create an unforgettable experience for everyone involved. The picturesque surroundings, combined with the non-stop, adrenaline-fueled music, make Epizode a must-visit event for any avid EDM fan.
In conclusion, the picturesque surroundings of Asia, particularly Malaysia, offer some of the most exhilarating music festivals in the region. Don't miss your chance to attend the electrifying Djakarta Warehouse Project and the mesmerizing Epizode Festival if you're in search of high-energy EDM experiences amid breathtaking backdrops.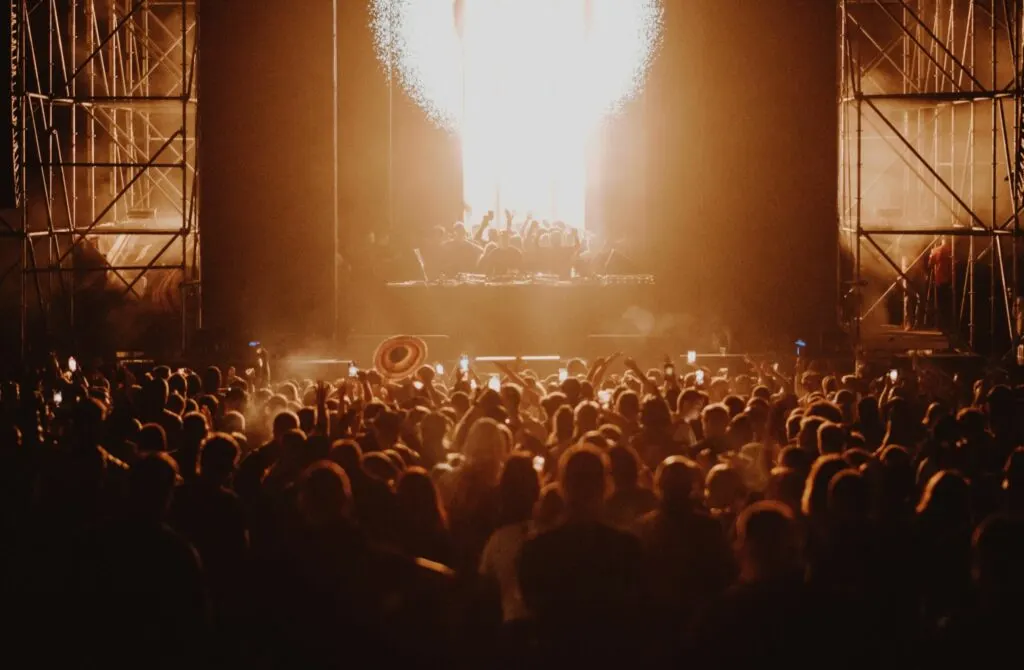 Rock Music Festivals In Malaysia
The Fuji Rock Festival is one of Asia's most renowned rock music festivals, taking place annually in Japan. This amazing celebration of rock typically occurs during the summer months, attracting thousands of music enthusiasts from around the globe. Guests may enjoy the stunning surroundings of the Naeba Ski Resort, where the festival is held, while relishing the energy of live rock performances.
What makes the Fuji Rock Festival unique is the immersive experience it provides, featuring not just the electrifying music but also the cultural and natural beauty of Japan. Attendees can explore hot springs and camp in the nearby areas, embracing the full spirit of adventure and the outdoors. The festival spans over three days, boasting a lineup that often includes international artists and renowned rock bands.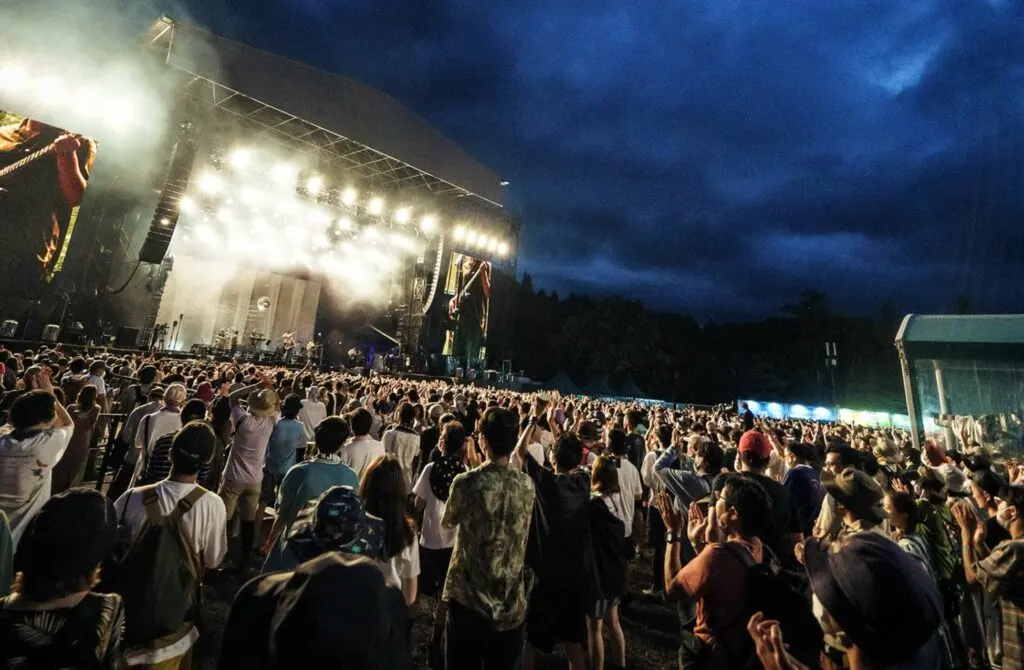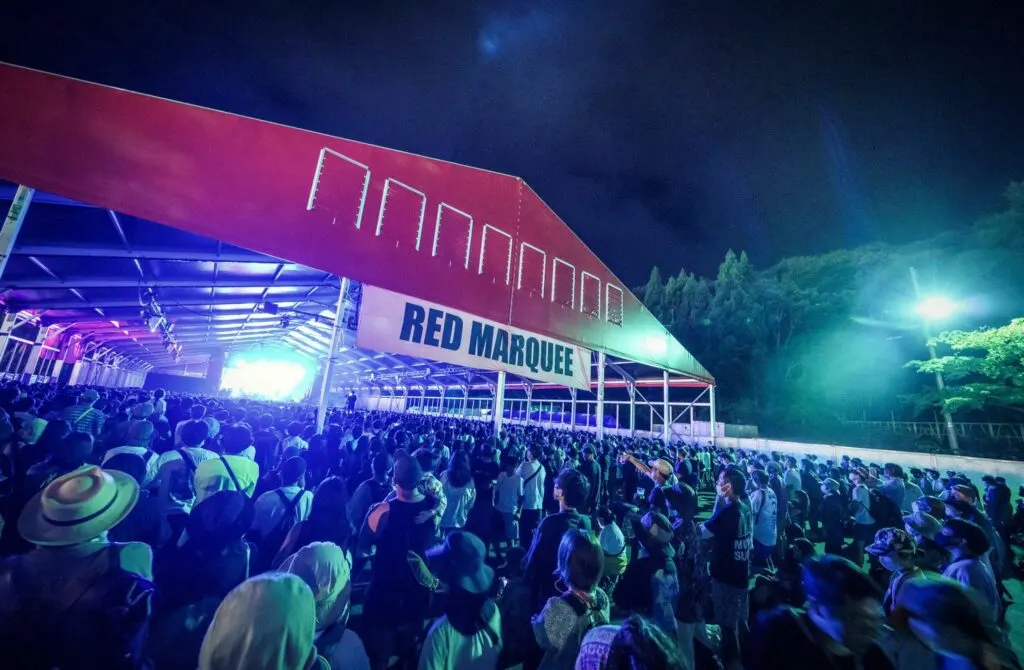 In past years, the Fuji Rock Festival has hosted some outstanding acts, such as Imagine Dragons. This combination of high-caliber artists and an exceptional location makes it a must-attend event for rock music fans. So, plan your trip to Japan during the festival dates and join fellow rock enthusiasts in a memorable experience at the Fuji Rock Festival.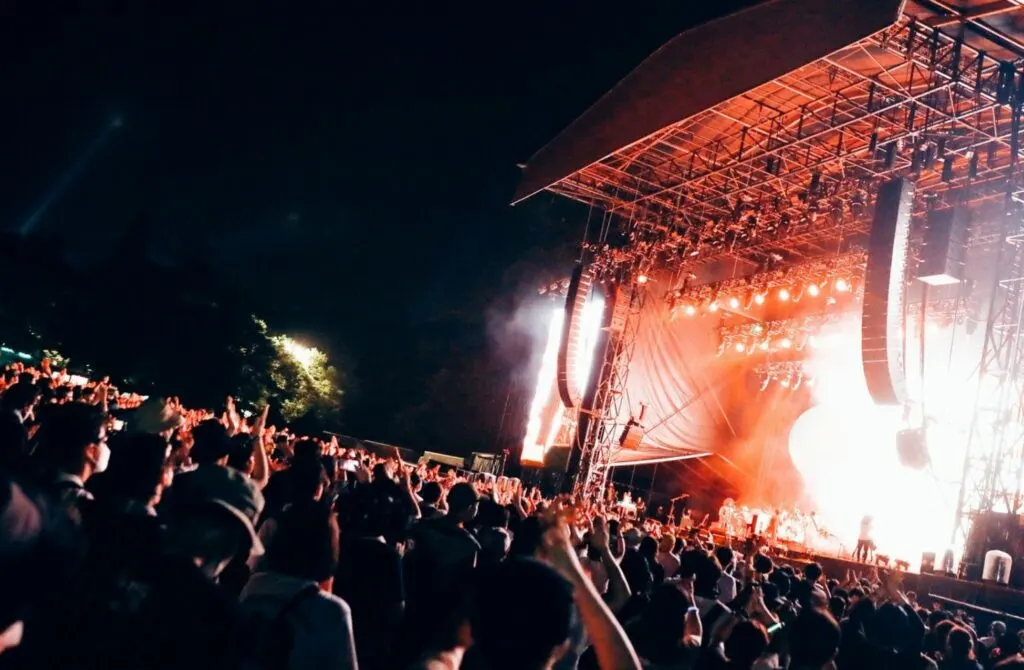 Another fantastic rock music festival in Asia is the Summer Sonic Festival, also held in Japan. Known for its outstanding lineup, incredible atmosphere, and diverse range of genres within rock music, this festival stands out as an essential event for fans. The Summer Sonic Festival usually takes place in August, making it ideal for travelers seeking to explore Japan while experiencing some of the best rock music out there.
Typical attendance at the Summer Sonic Festival reaches tens of thousands, filling the event with energy and excitement. The festival lasts for two days, during which fans can truly immerse themselves in the world of rock music. Previous years' lineups have included both established and up-and-coming international artists, making it a fantastic opportunity to discover new talent as well as enjoy performances by beloved rock bands.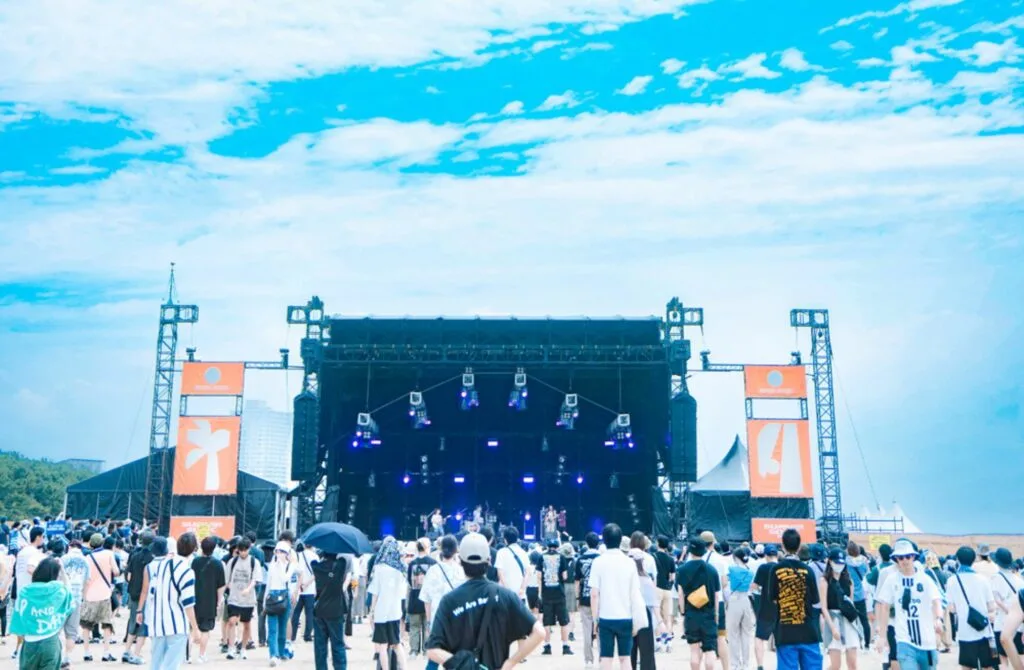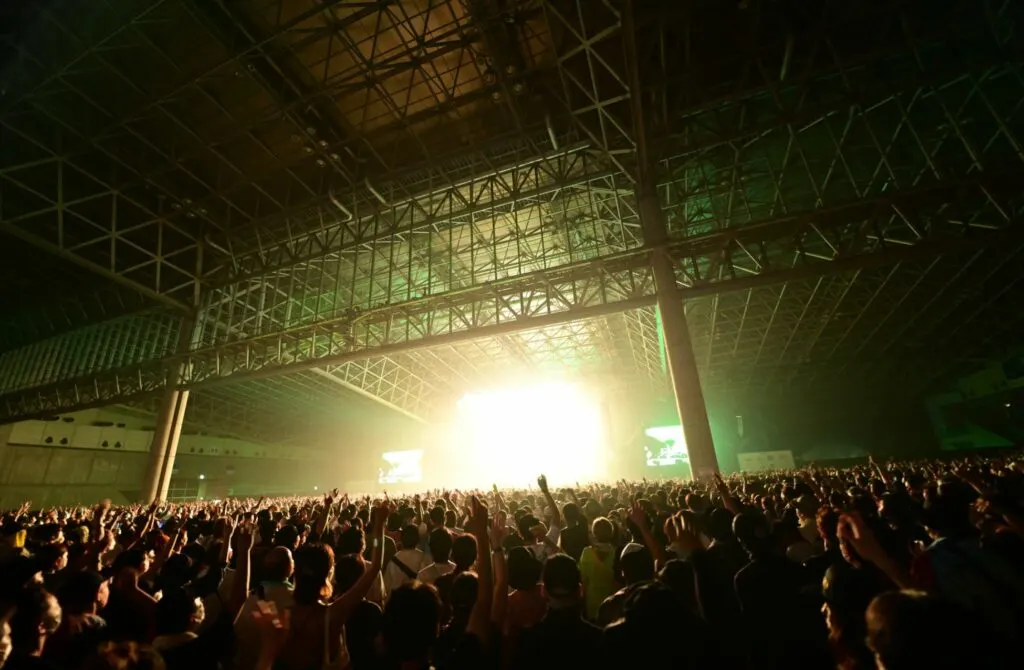 If you're a rock music enthusiast eager to explore music festivals in Asia, the Summer Sonic Festival offers a thrilling experience. With its incredible lineup and captivating atmosphere, this event offers a truly unique and memorable encounter for any rock fan. Don't miss the chance to be part of the Summer Sonic Festival—it's an event that has to be experienced firsthand!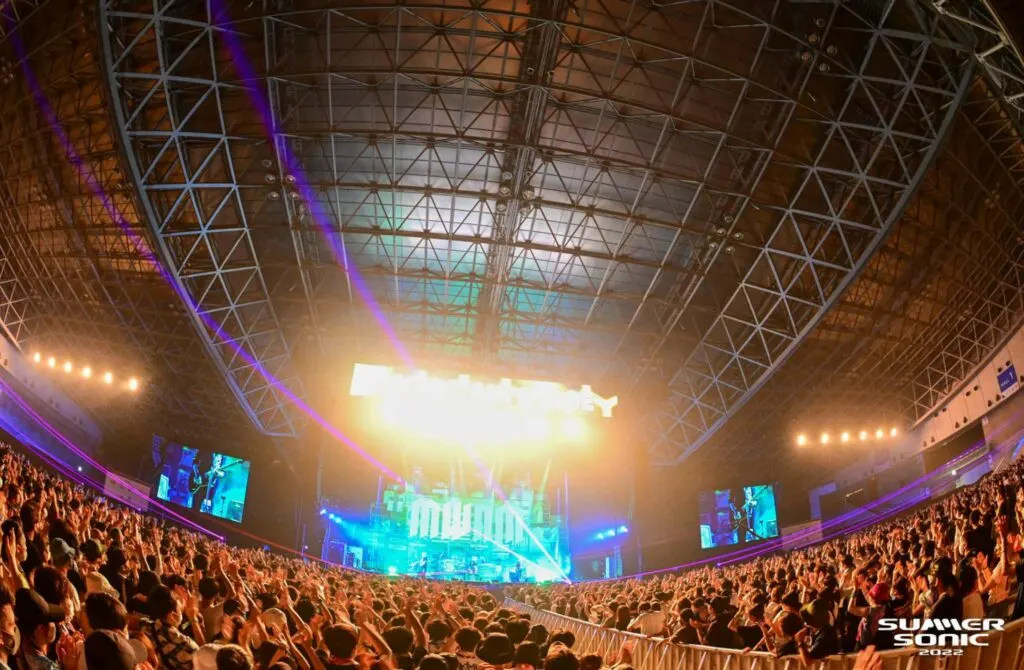 Jazz Music Festivals In Malaysia
Malaysia is home to a vibrant jazz scene that attracts both international and local artists. Its unique blend of traditional and modern influences makes it a go-to destination for music enthusiasts looking for a unique jazz experience. One of the standout jazz music festivals in Malaysia is the Rainforest World Music Festival.
Held each year in Sarawak, the Rainforest World Music Festival is a fantastic blend of jazz, world music, and local talent. The festival usually takes place during the summer months and has a strong reputation for its diverse line-up, which has included internationally acclaimed artists from Asia, Europe, and the Americas. The picturesque setting of the festival contributes to its unique charm, as it unfolds amidst lush rainforests and vibrant wildlife.
When: Typically held in the summer months (exact dates may vary)
Where: Sarawak, Malaysia
Attendance: Thousands of music enthusiasts from all over the world
The Rainforest World Music Festival spans several days, allowing festival-goers to soak up the musical experience and appreciate the beauty of Malaysia's rich cultural heritage. With live performances across multiple stages, music workshops, and interactive activities, this festival offers a one-of-a-kind experience for those in attendance.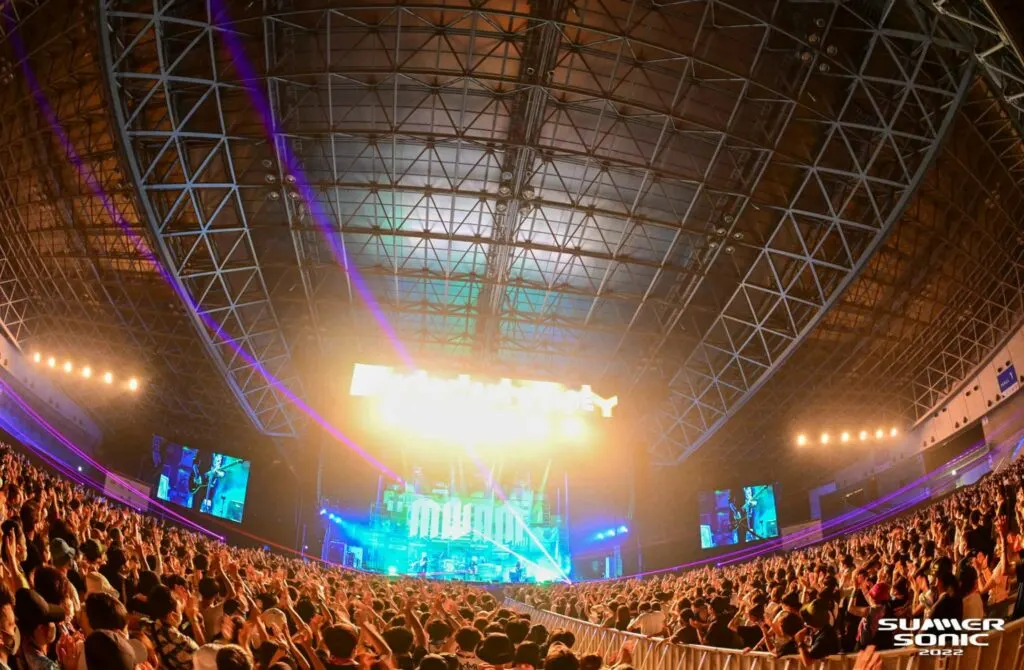 Previous years' acts have included:
Renowned jazz artists from across the globe
Local Malaysian bands and musicians showcasing their talents
Up-and-coming international performers making their mark on the jazz scene
As a visitor, you'll have ample opportunity to discover and enjoy various flavors of jazz and world music, as well as learning about Malaysia's indigenous cultures through traditional workshops and performances. This eclectic fusion of music, heritage, and natural surroundings makes the Rainforest World Music Festival an unforgettable experience for jazz enthusiasts.
Why You Should Attend:
Unique opportunity to experience diverse jazz and world music styles in an exotic rainforest setting
Opportunity to engage with local and international jazz musicians through workshops and performances
A chance to immerse yourself in Malaysia's rich cultural heritage
In summary, the Rainforest World Music Festival offers a truly unique and all-encompassing experience that sets it apart from other jazz festivals in Malaysia. So, if you're a jazz aficionado seeking a one-of-a-kind musical experience in Asia, attending this festival should definitely be on your bucket list!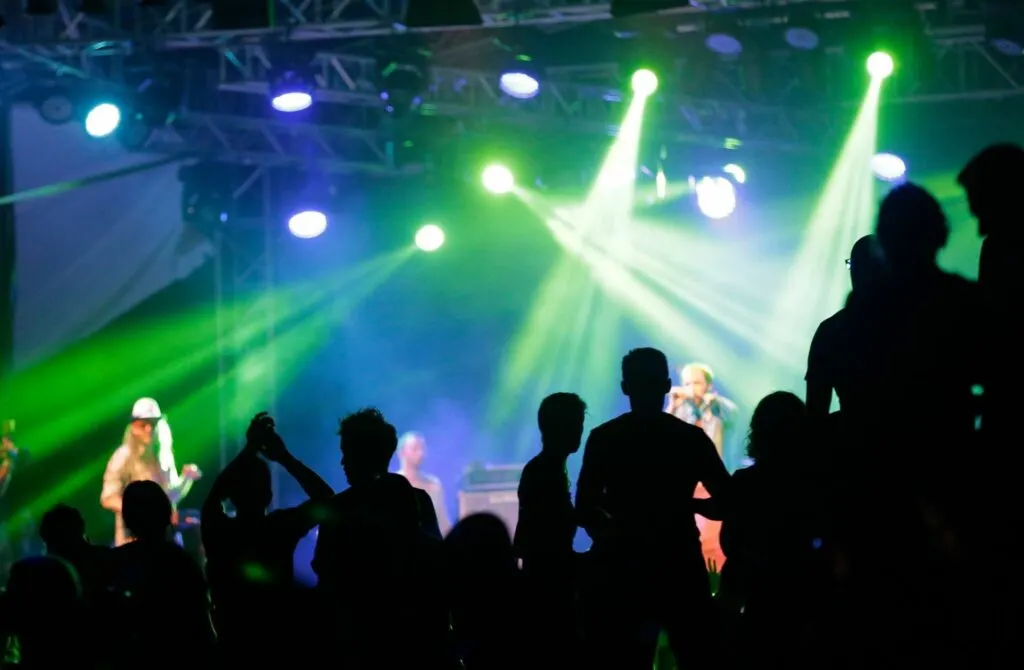 Pop Music Festivals In Malaysia
Clockenflap Festival, known as one of the best music festivals in Malaysia and Asia, brings together a diverse mix of international artists and underground talents to Hong Kong's Central Harbourfront. This vibrant pop festival typically takes place in November and lasts for three days, drawing a large attendance of music fans from around the region.
The festival boasts a unique combination of popular acts alongside independent and up-and-coming artists, creating an eclectic atmosphere that caters to a wide audience. In previous years, Clockenflap has seen performances from big names like The Chemical Brothers, Erykah Badu, and David Byrne. At the same time, the event showcases underground artists from Asia and beyond, allowing festival-goers to discover new music and support emerging talents.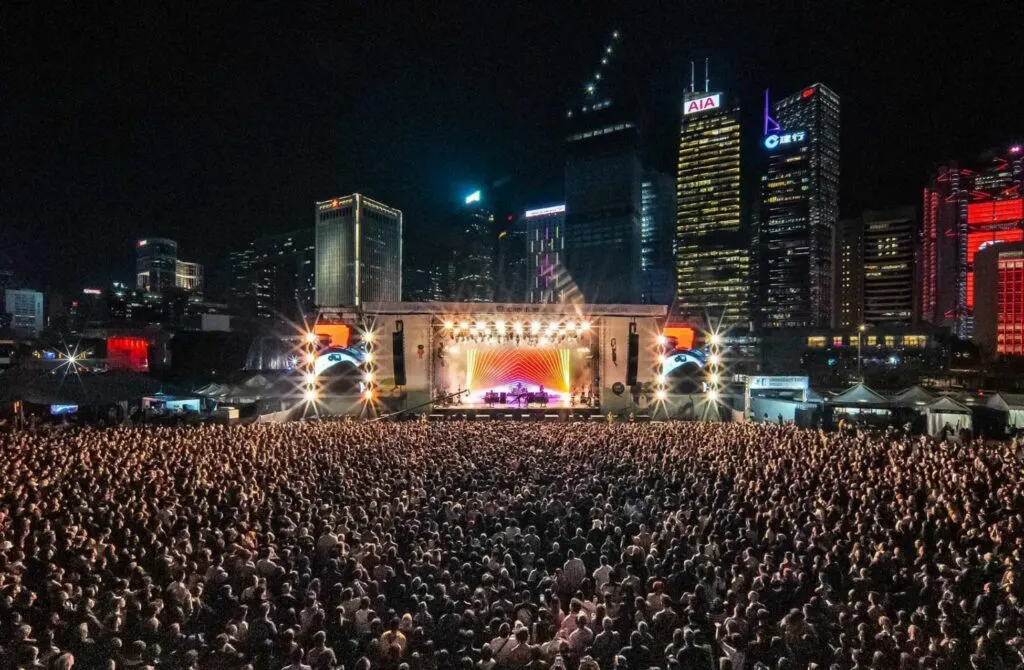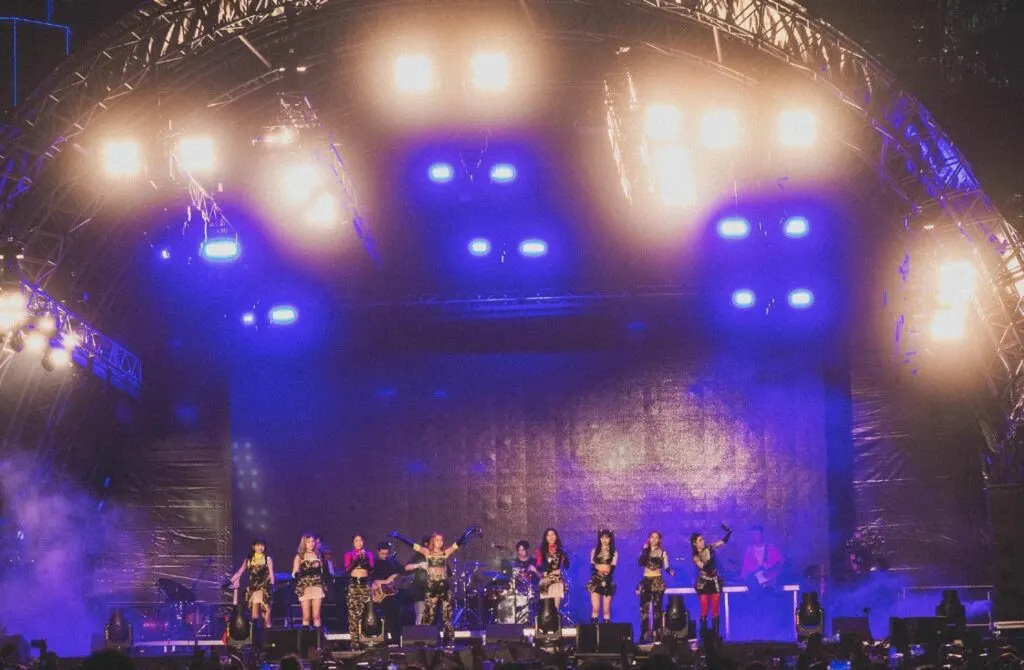 Clockenflap Festival's picturesque location at the Central Harbourfront adds to its appeal, offering festival-goers stunning views of Victoria Harbour and the Hong Kong skyline. The event's layout extends along the waterfront, with multiple stages hosting live performances, art installations, and interactive experiences.
Aside from the incredible music line-up, Clockenflap also features:
An Art Village with a variety of exhibits and installations by local and international artists
A Silent Disco where attendees can dance to their favorite tunes through wireless headphones
A Craft Market showcasing handmade goods and unique souvenirs
A diverse array of food and drink options, including food stalls, food trucks, and bars
Clockenflap Festival is not just about great music and art; it also emphasizes sustainability and environmental awareness. The event is committed to minimizing its environmental impact by promoting recycling, reducing waste, using eco-friendly materials, and encouraging attendees to adopt sustainable practices.
To sum it up, Clockenflap Festival is a must-attend event for music enthusiasts, art lovers, and anyone looking for an unforgettable experience in Asia. Its combination of international and underground artists, stunning location, and focus on sustainability make it a unique and exciting choice for festival-goers.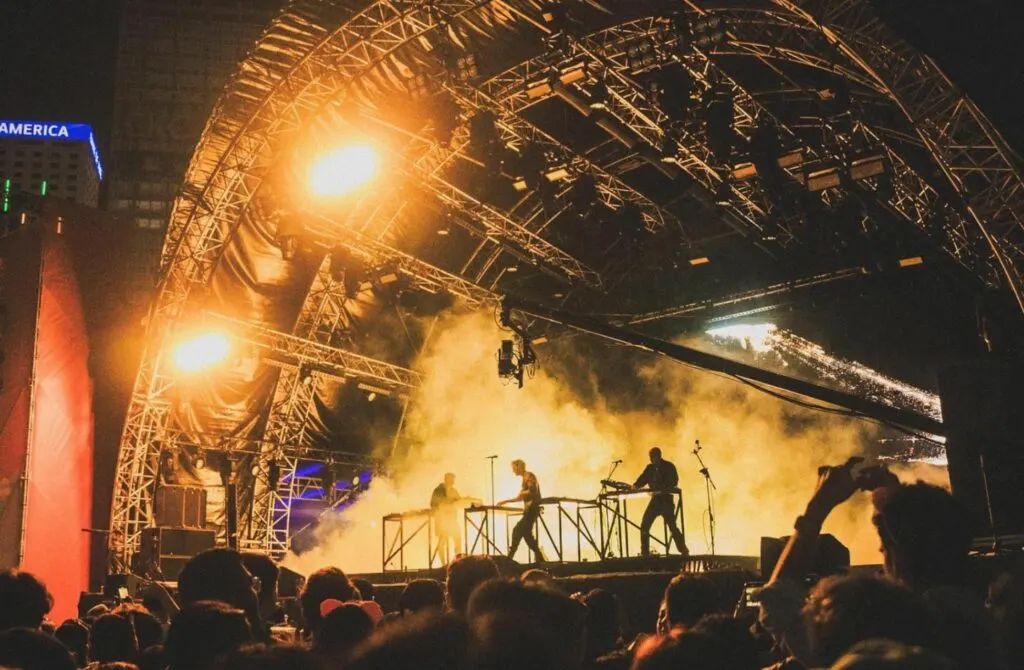 Indie Music Festivals In Malaysia
Wonderfruit is a boutique event held annually in Pattaya, Thailand. This music festival is a celebration of both underground and international artists, making it one of the most unique offerings in Asia. The event takes place every December, attracting music fans from all corners of the continent.
Visitors can expect to find a diverse lineup, ranging from indie bands to electronic acts, representing the eclectic spirit of Asia's music scene. Past performers have included world-renowned artists, as well as exceptional local talents. The festival spans over four days, drawing in crowds of over 10,000 people.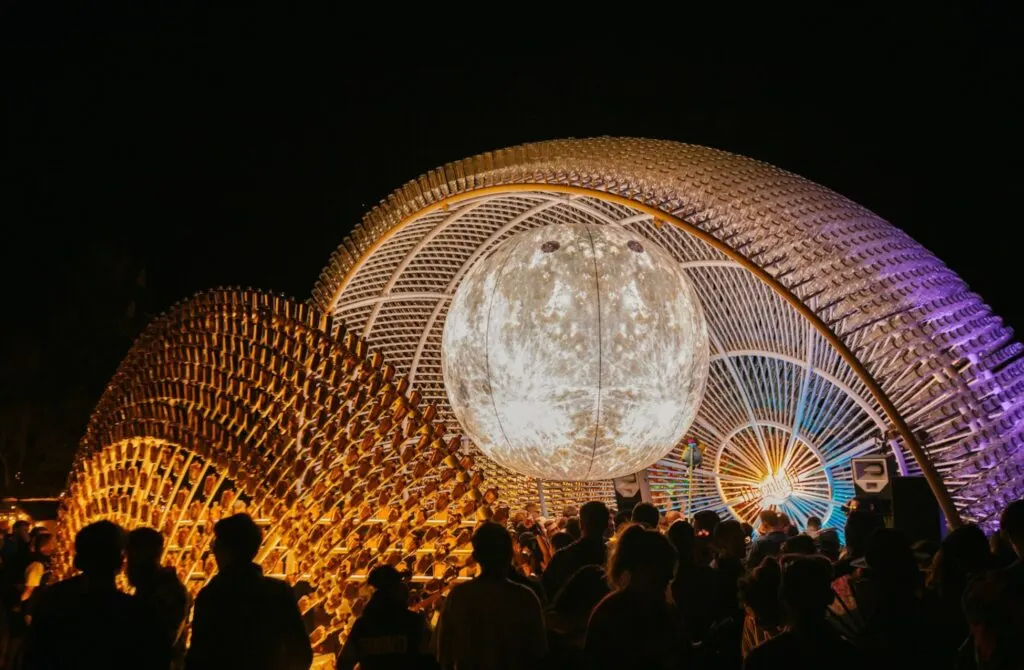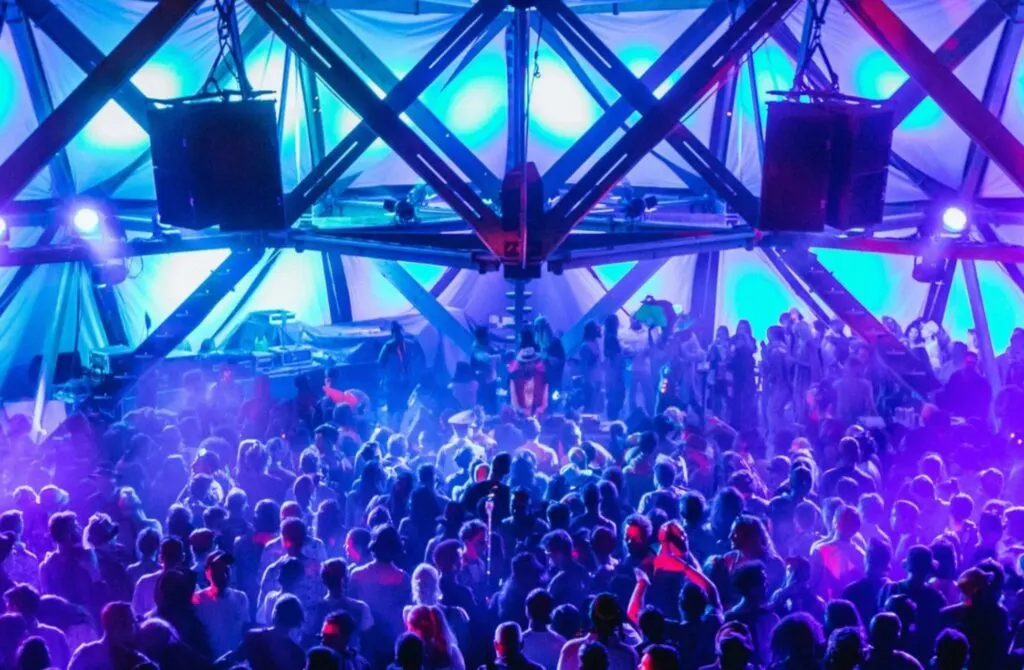 What sets Wonderfruit apart is its immersive and interactive environment. Guests are encouraged to bring their own tents, which allows for a more personalized and intimate experience. In addition to the incredible music, the festival offers a variety of attractions, such as workshops, art installations, and even a ferris wheel, ensuring that attendees won't soon forget their time at Wonderfruit.
If you're looking for a one-of-a-kind music festival in Asia with a focus on indie and underground acts, don't miss out on Wonderfruit. The unparalleled combination of music, art, and entertainment make this event an unforgettable experience for music enthusiasts.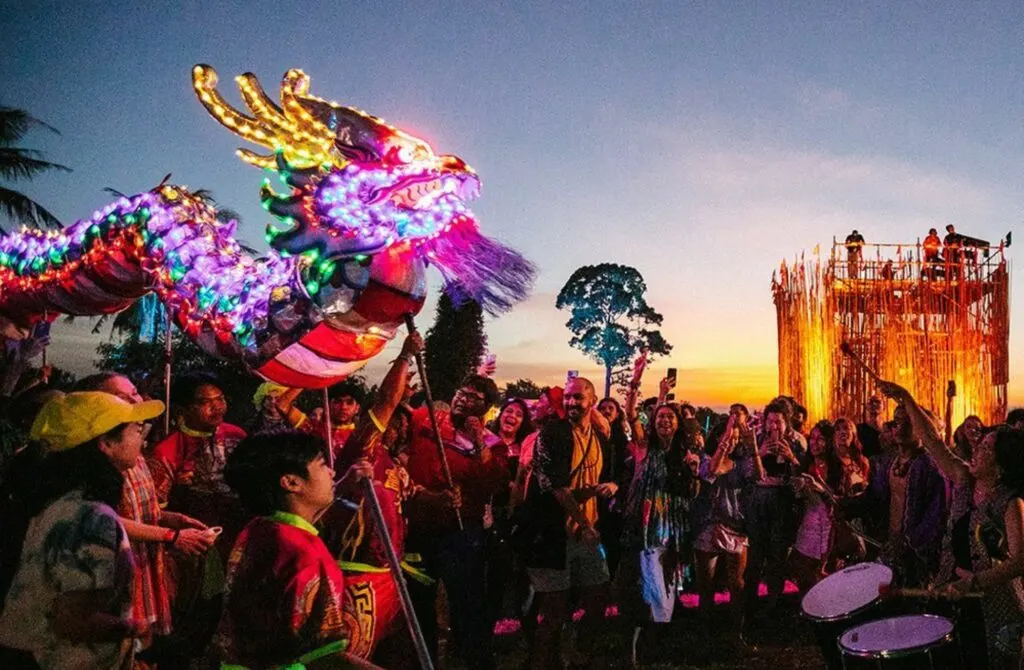 Organik Festival, held every spring in Hualien County, Taiwan, is another remarkable event worth attending for indie music fans. It features a diverse lineup, with a special focus on electronic music and underground artists from all over Asia. The festival takes place in a picturesque location near the Pacific Ocean, providing a scenic backdrop to the event.
The intimate atmosphere of Organik Festival attracts both music aficionados and artists who are seeking a close connection with their audience. The event typically spans three days and nights, drawing in approximately 2,000 attendees each year.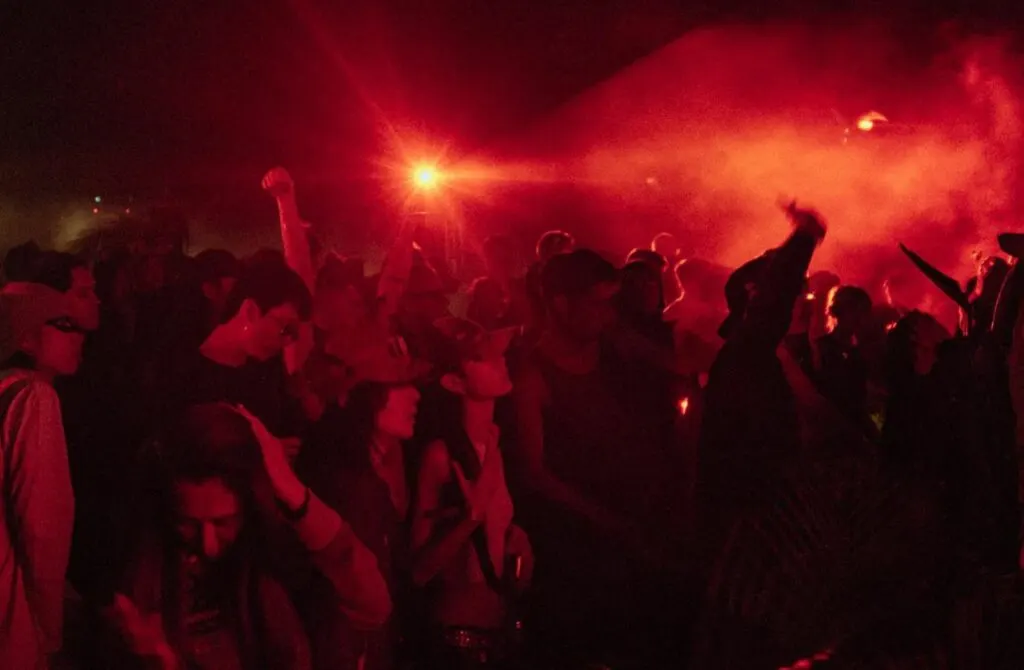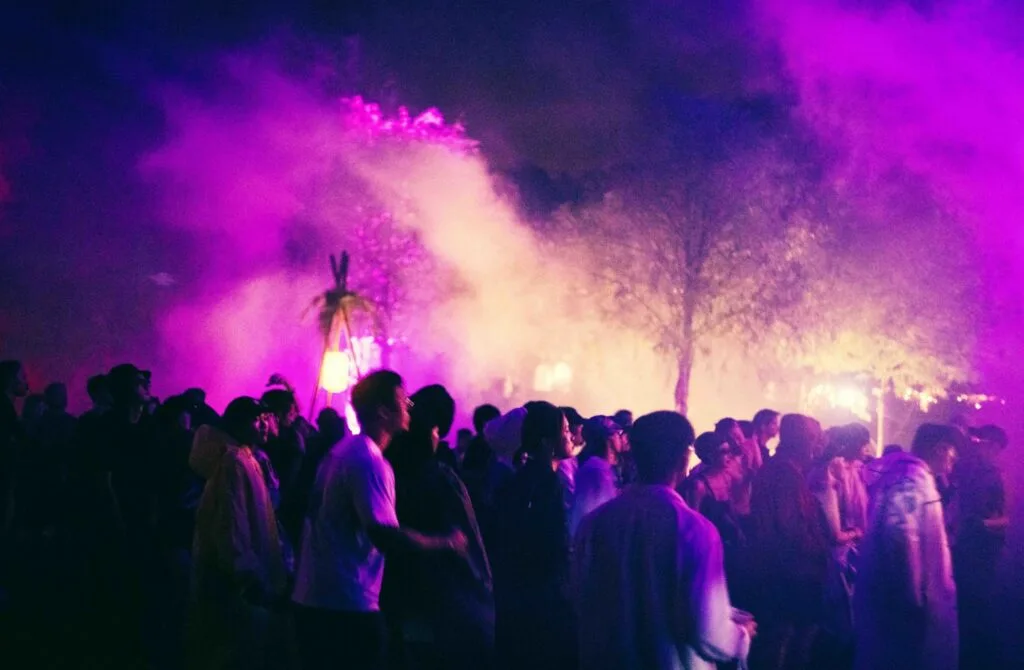 One of the most distinctive features of Organik Festival is its emphasis on sustainability and environmental awareness. The organizers work tirelessly to ensure the event leaves a minimal footprint, utilizing eco-friendly practices in every aspect of the production. This commitment to the planet only adds to the festival's allure.
As an attendee, you'll have the opportunity to see an impressive array of international and underground acts, fully immersing yourself in the indie music scene. The beautiful surroundings, combined with the lineup and sustainable ethos, make Organik Festival a must-visit event for anyone seeking a unique indie music experience.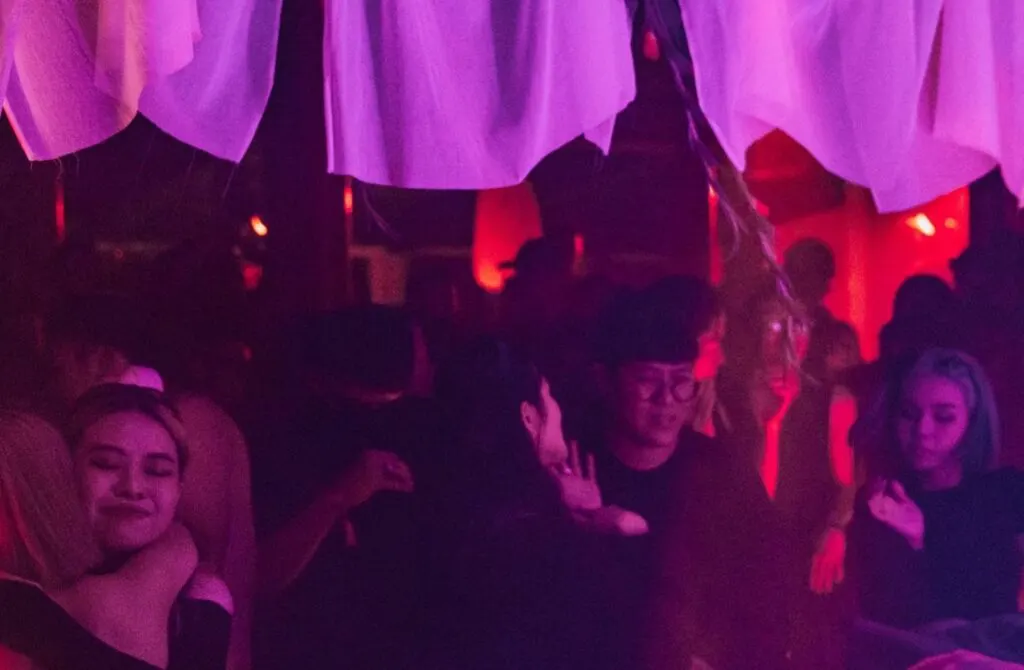 Hip-Hop Music Festivals In Malaysia
One of the hip-hop music festivals you absolutely cannot miss in Asia is We the Fest. Held annually in the vibrant city of Kuala Lumpur, Malaysia, this event attracts thousands of local and international attendees, blending the best of both worlds in a captivating musical and cultural experience.
We the Fest, a thriving hip-hop and contemporary music festival, takes place in the heart of Kuala Lumpur. The festival usually spans a three-day weekend, featuring a mix of homegrown Malaysian talent and renowned international artists. Not only will you be exposed to an array of hip-hop genres, but you'll also get the chance to explore other popular contemporary music styles throughout the event.
Over the years, We the Fest has hosted various local and international artists, ranging from indie-pop and electronic acts to rap and R&B performers. Some of the previous headlining acts include YONLAPA, Death Of Heather, Dog Whine, and Folk 9. The festival's lineup showcases phenomenal talents from Malaysia, Indonesia, and other Asian countries, adding to its unique and unforgettable atmosphere.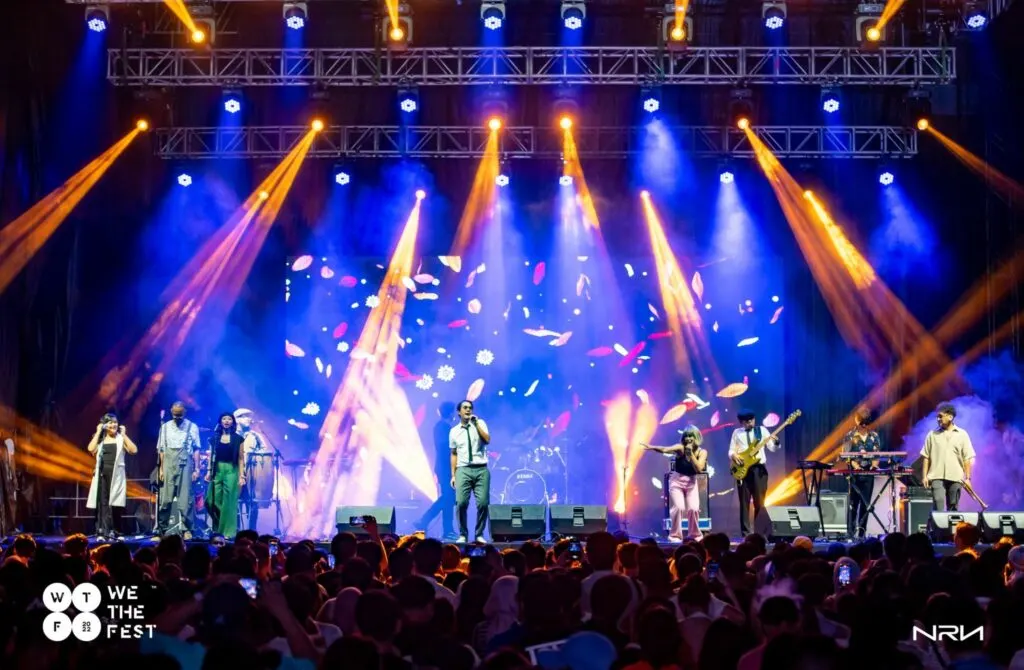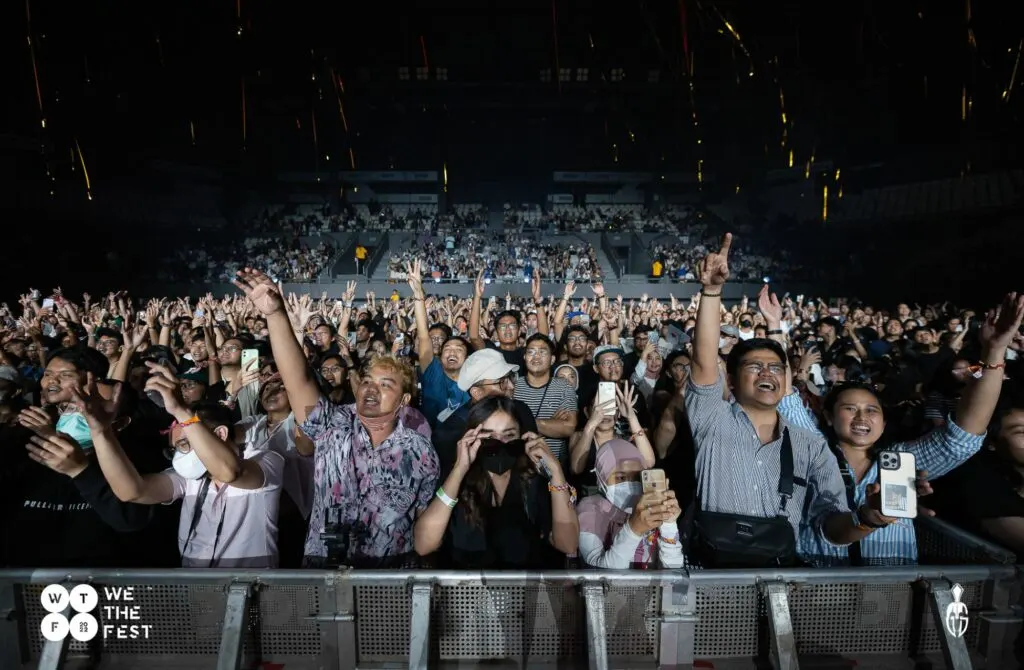 Apart from solid musical performances, We the Fest also brings art installations and shopping opportunities that further contribute to its appeal. Official merchandise from your favorite artists, as well as cool festival gear, can be found all over the festival grounds. You can even indulge in delicious food offerings from various local vendors, giving you a taste of Malaysia's thriving culture and culinary scene.
The festival's location in Kuala Lumpur offers an outstanding experience of urban exploration combined with the vibrant energy of Malaysia's capital city. Its central location allows for easy access for both local and international visitors, making it one of the most accessible hip-hop music festivals in the region.
With its incredible lineup, exciting atmosphere, and fantastic blend of local and international talent, We the Fest should be at the top of your must-attend list when exploring music festivals in Asia. So, mark your calendar, book your tickets, and prepare for an unforgettable musical journey at We the Fest in Kuala Lumpur!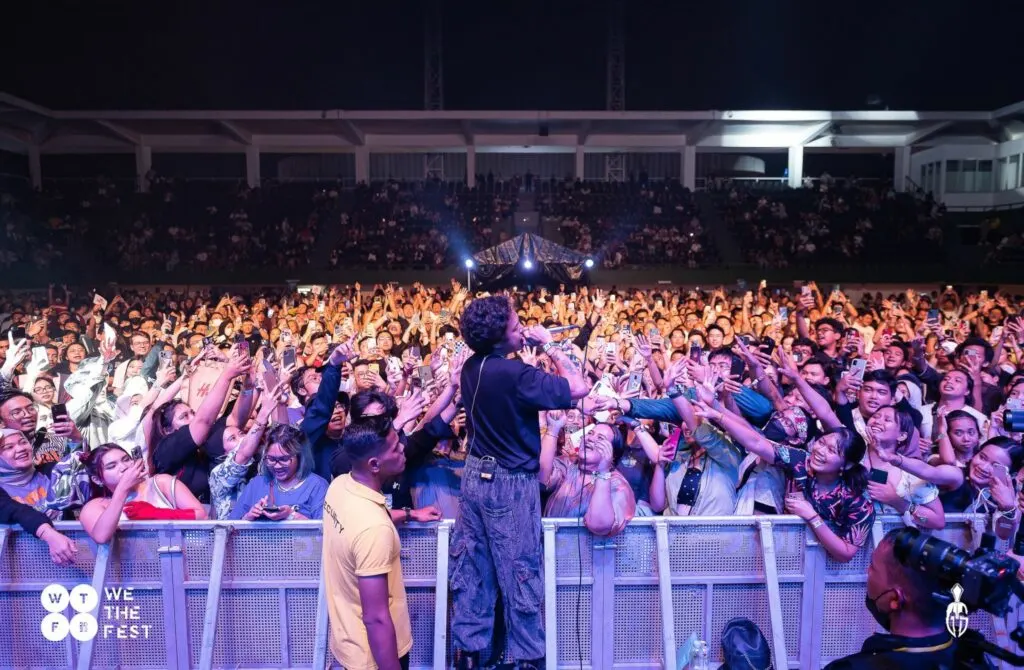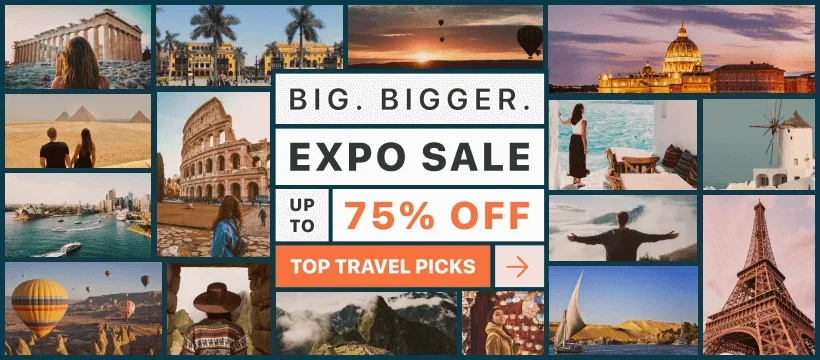 Staying Connected While Travelling
In today's increasingly connected world, staying online while traveling has become essential for a seamless experience. That's where eSIMs come into play, revolutionizing the way we access mobile networks during our global adventures. Say goodbye to hunting down local SIM cards at the airport; eSIMs provide instant activation the moment you land, sparing you the fortune usually spent on international roaming and allowing you to genuinely travel like a local (without getting hopelessly lost!).
With eSIMs, tasks like restaurant recommendations and reservations, up-to-the-minute public transport instructions, checking opening hours, and accessing further information become a breeze. And, of course, sharing your journey on social media is easier than ever. To stay connected wherever you roam, consider using either Airalo or Holafly. Airalo boasts the most extensive range of destinations worldwide, offering smaller data bundles tailored to your needs, while Holafly provides unlimited data packages and fantastic EU data deals.
So why wait? Embrace the future of travel connectivity with eSIMs and make your next journey effortlessly smooth.
Further Things To Consider Before Any Adventure
Now you're all set and prepared to explore our big wide world, why not sort out everything else out all in one go? If necessary for your travel plans make sure you have brought proper travel insurance, protected your privacy by getting a secure VPN, compared all the top hotel booking sites to find just what you're after, reserved an unbeatable rental car price and - of course - booked the best flight deals!
Or maybe just forget it all and go for a last-minute cruise or effortless tour instead?
Many budget travelers (including me) indulge in worldwide airport lounge access, so we can experience luxury while still slumming it in economy. Naturally, we would never leave home without a more general travel guide since we couldn't possibly cover everything here!
Just add an adventurous attitude and plenty of smiles - they go a long way - and that about covers it all! Now go out, find your own path and don't forget to share your best inspiration stories with me on Facebook, Twitter, and Instagram...I'd love to hear from you!