In the breathtaking landscapes of New Zealand's North Island lies a city that doesn't just promise a getaway; it invites you to a spectacle. Rotorua, with its geothermal wonders, rich Maori culture, and thrilling outdoor adventures, is more than a destination—it's an experience.
Here, the best hotels in Rotorua don't just offer a place to rest but serve as gateways to an unforgettable journey.
Rotorua greets you with its natural wonders. Steam rises from geysers, mud pools bubble with life, and thermal springs invite you to a warm embrace. It's a place where the Earth speaks, its voice echoing in the hiss of steam and the splash of hot water. The beauty is wild, untamed, and it calls to those seeking something extraordinary.
Yet, Rotorua isn't just about landscapes; it's about the people who have called it home. The Maori culture is alive here. It's in the carvings that adorn meeting houses, the songs that resonate through the air, and the dances that tell stories. Here, tradition is not just preserved; it's celebrated.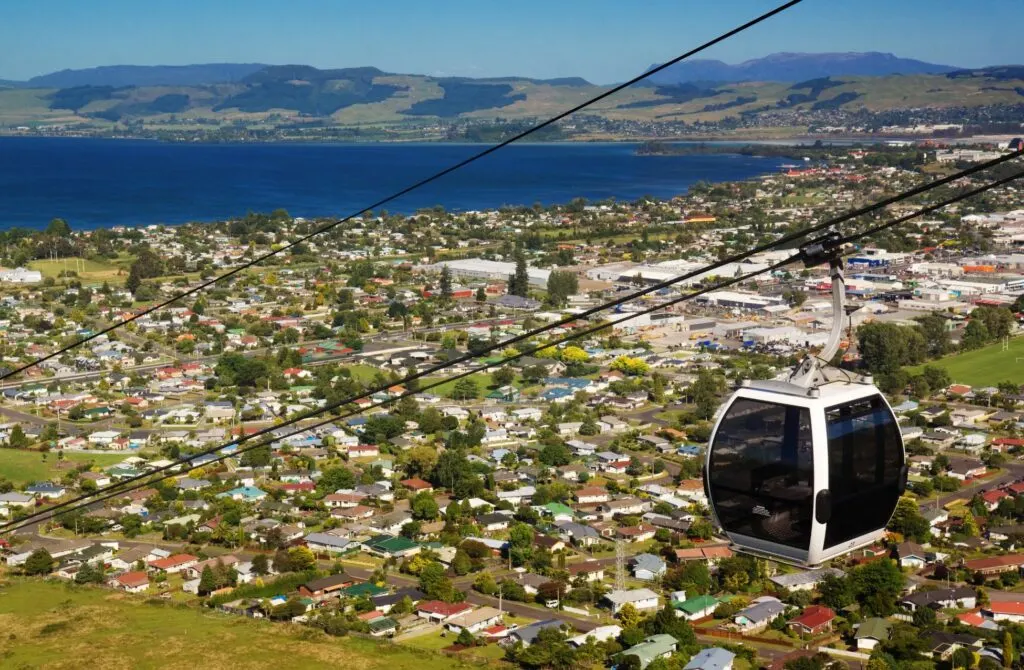 It's an invitation to explore, to connect, and to feel the heartbeat of a vibrant culture, all while discovering the myriad of things to do in Rotorua.
The outdoor adventurer finds a playground in Rotorua. Whether it's biking down the trails, kayaking through the waters, or walking in the shadows of towering Redwoods, the city offers a thrilling embrace of life. Every path leads to discovery, every wave to excitement, and every hill to a triumph.
Food in Rotorua is a feast for the senses. The local flavors tell tales of the land, the sea, and the people. From fine dining to casual eateries, the city's culinary scene is a melody of taste, texture, and aroma. It's not just about eating; it's about savoring.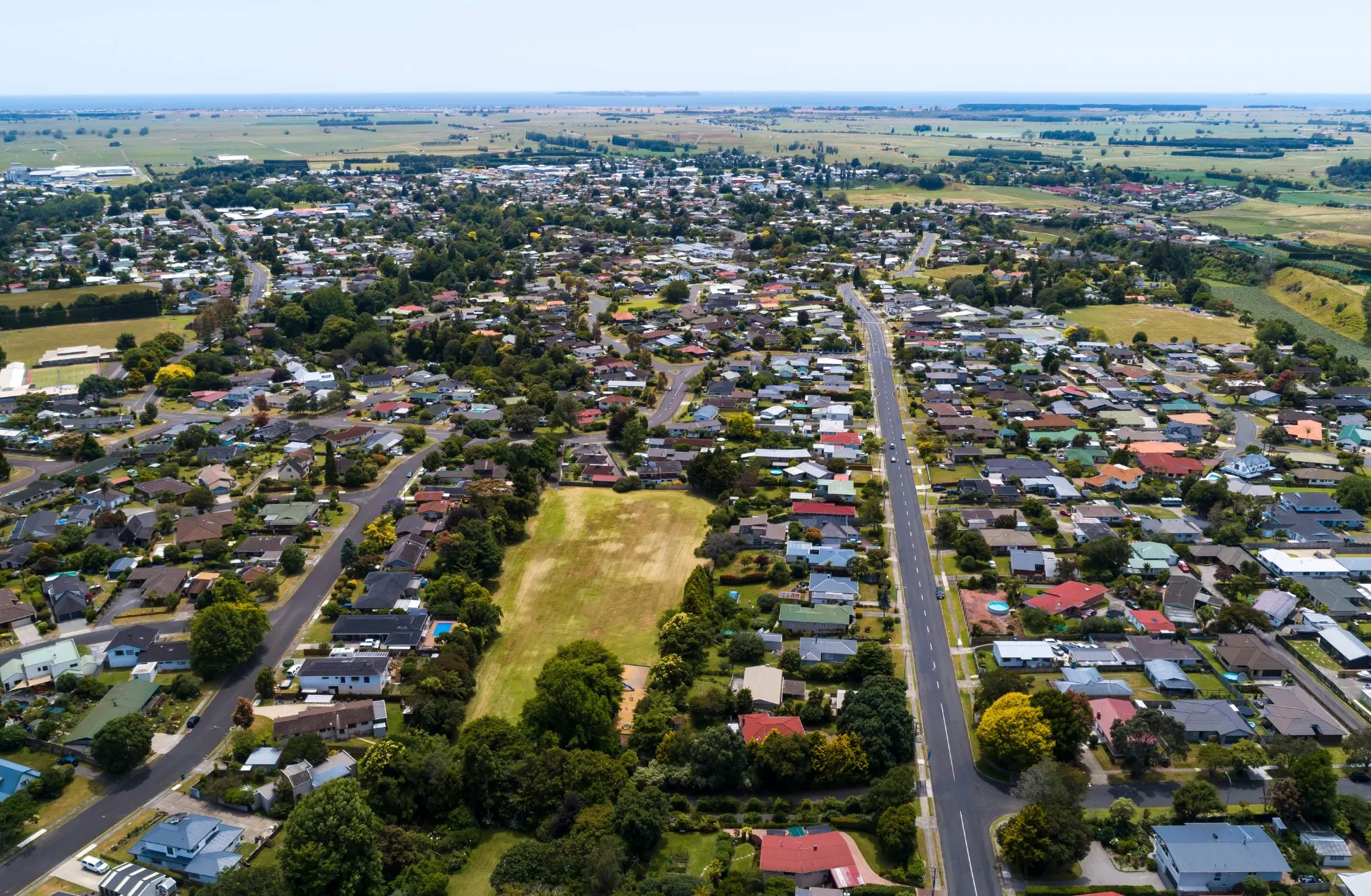 But the soul of Rotorua is more than what you see or do; it's how you experience it. Accommodation here isn't just about luxury or comfort; it's about a connection. The right place to stay doesn't just enhance a visit; it defines it. The best hotels in Rotorua know that they're not just offering rooms but opening doors to a world that's waiting to be explored.
So, as you plan your excursion to this captivating city, keep in mind that your selection of lodging is more than a pragmatic choice. It's a doorway to access all that Rotorua has in store.
Whether you're after opulence or a yearning for genuineness, the premier hotels in Rotorua are far more than mere places to rest; they're memories to cherish. And amidst the array of things to do in New Zealand, Rotorua stands out as a must-visit destination.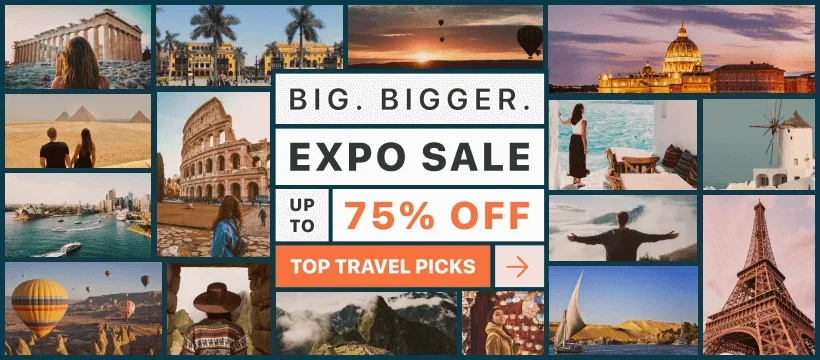 Luxury Hotels In Rotorua
Nestled in the heart of New Zealand's stunning geothermal wonderland, Rotorua is home to a range of luxury hotels that offer guests top-tier accommodations with exquisite design, excellent amenities, and breathtaking views. Let's dive into three of the best luxury hotels in Rotorua, each boasting its own unique charm and sophistication.
Black Swan Lakeside Boutique Hotel is an enchanting haven nestled on the serene shores of Lake Rotorua. This boutique-style hotel showcases an impeccable fusion of classic sophistication and contemporary flair, enveloped in lush gardens and offering picturesque lake, pool, or rose garden views from every room.
Guests can take a rejuvenating dip in the solar-heated swimming pool, unwind in the soothing sauna, or cozy up beside the warmth of the in-room fireplaces. The hotel's on-site restaurant and wine bar serves delectable dishes and an extensive wine selection, ensuring an unforgettable gastronomic experience.
With its private jetty, Black Swan Lakeside Boutique Hotel is the epitome of lakeside luxury for travelers seeking an idyllic getaway.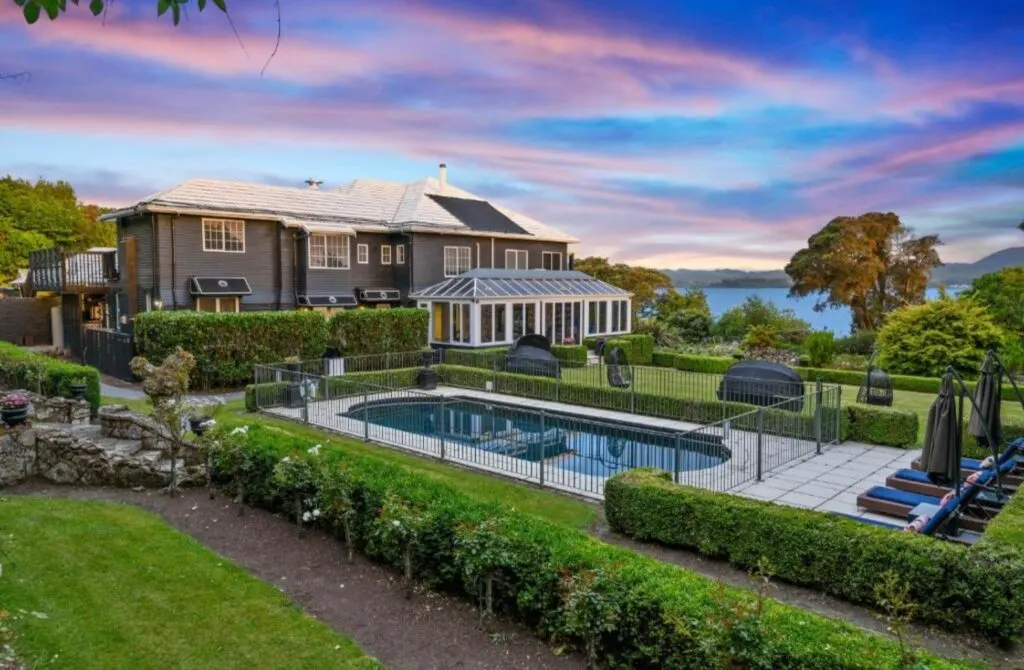 Set amongst majestic Redwood forests, Hana Lodge is a haven of tranquility and refined luxury. This opulent hotel boasts an elegant design that harmoniously blends with the surrounding natural beauty, creating a serene atmosphere that invites relaxation and indulgence.
Showcasing tastefully decorated rooms overlooking the magnificent landscape, guests can delight in the hotel's exquisite attention to detail and unparalleled comfort. The on-site gym and fitness center ensures travelers can maintain their wellness routine while the geothermal spa offers a sanctuary for rest and rejuvenation.
Hana Lodge's prime location provides easy access to Rotorua's top attractions, making it a perfect base to explore the region's wonders.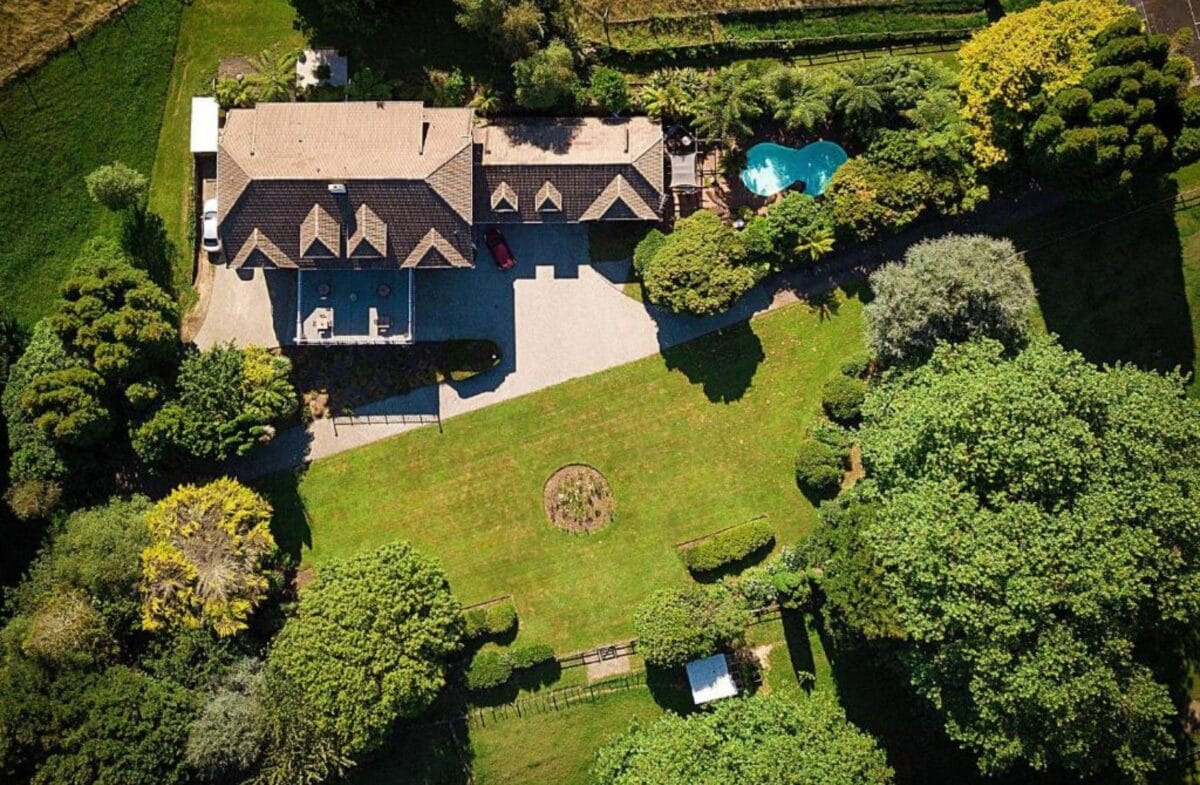 Immerse yourself in relaxation at Wai Ora Lakeside Spa Resort, a luxurious oasis located on the tranquil shores of Lake Rotorua. Combining modern sophistication and warm hospitality, this award-winning resort is the perfect escape for travelers seeking a rejuvenating retreat.
Each spacious, meticulously designed room offers unmatched comfort, with indulgent spa baths, and breathtaking panoramas of the lake, garden, or pool. The resort's renowned Mokoia Restaurant features an exceptional culinary experience, with expertly crafted dishes showcasing local ingredients and flavors melded with international flair.
Sip a refreshing cocktail at the contemporary Wai Ora Lakeside Wine Bar, while gazing out over the serene lake vista. The soothing spa treatments at Wai Ora Spa, along with bespoke service, make this resort a remarkable sanctuary for a lavish, rejuvenating trip.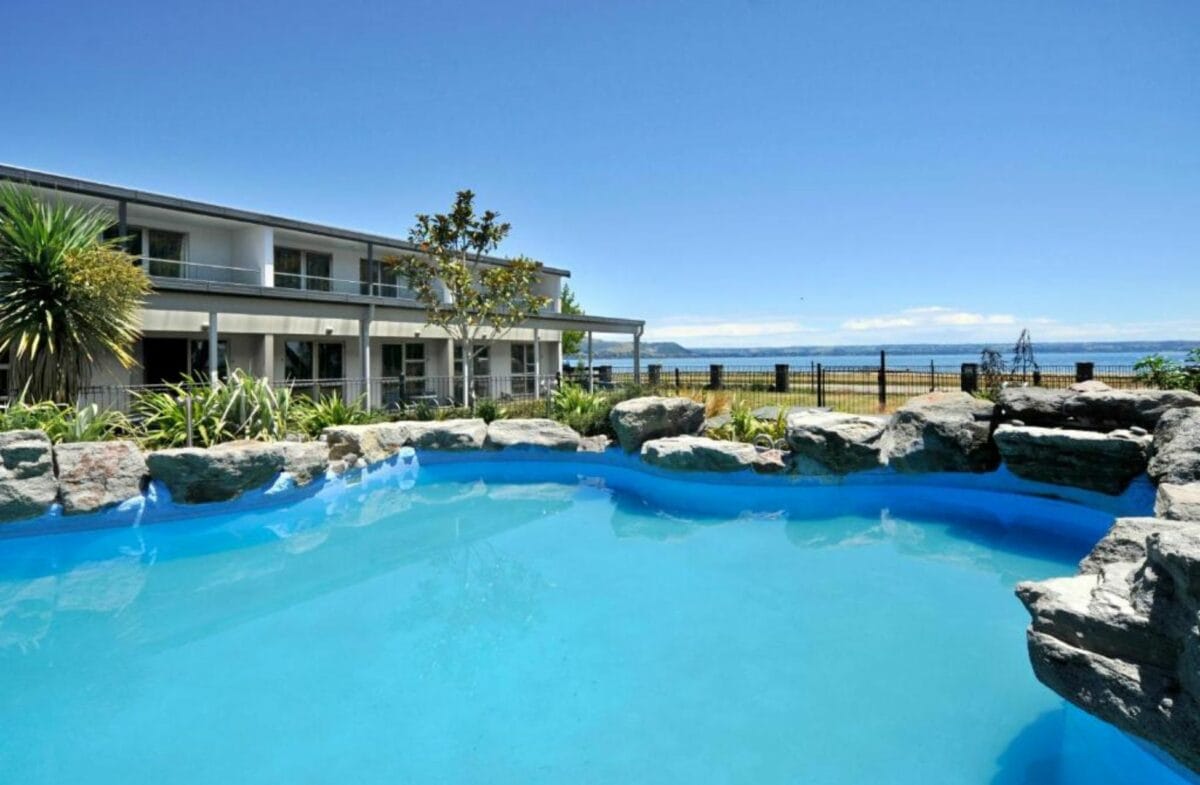 Designed to impress with their sophisticated style, lavish amenities, and unparalleled service, these three Rotorua luxury hotels promise an extraordinary experience, enticing guests to savor every moment of their stay and yearn for their next visit to this enchanting corner of New Zealand.
Mid-Range Hotels In Rotorua
Rotorua, New Zealand, is renowned for its captivating geothermal features, rich Maori heritage, and stunning natural vistas. Indulge in the luxury and practicality offered by these mid-range hotels that showcase outstanding facilities and unparalleled hospitality.
Moreover, Rotorua's allure has not only captivated travelers but has also caught the attention of filmmakers, with several movies shot in New Zealand's scenic landscapes.
Novotel Rotorua Lakeside invites you to indulge in its serene atmosphere, nestled near the shores of the awe-inspiring Lake Rotorua. As you step inside this chic establishment, embrace the warm and inviting ambiance, featuring contemporary designs while preserving a touch of traditional New Zealand charm.
Start your day with a hearty breakfast from the hotel's wide array of mouth-watering choices and revel in the unparalleled views of the shimmering lake. Take advantage of the accessible Wi-Fi to stay connected with your loved ones, and for an enhanced experience, pamper yourself at the spa or maintain your fitness routine at the well-equipped gym.
Feel the healing effects of the hotel's exclusive hot tub and hot pools, known for their therapeutic and detoxifying properties.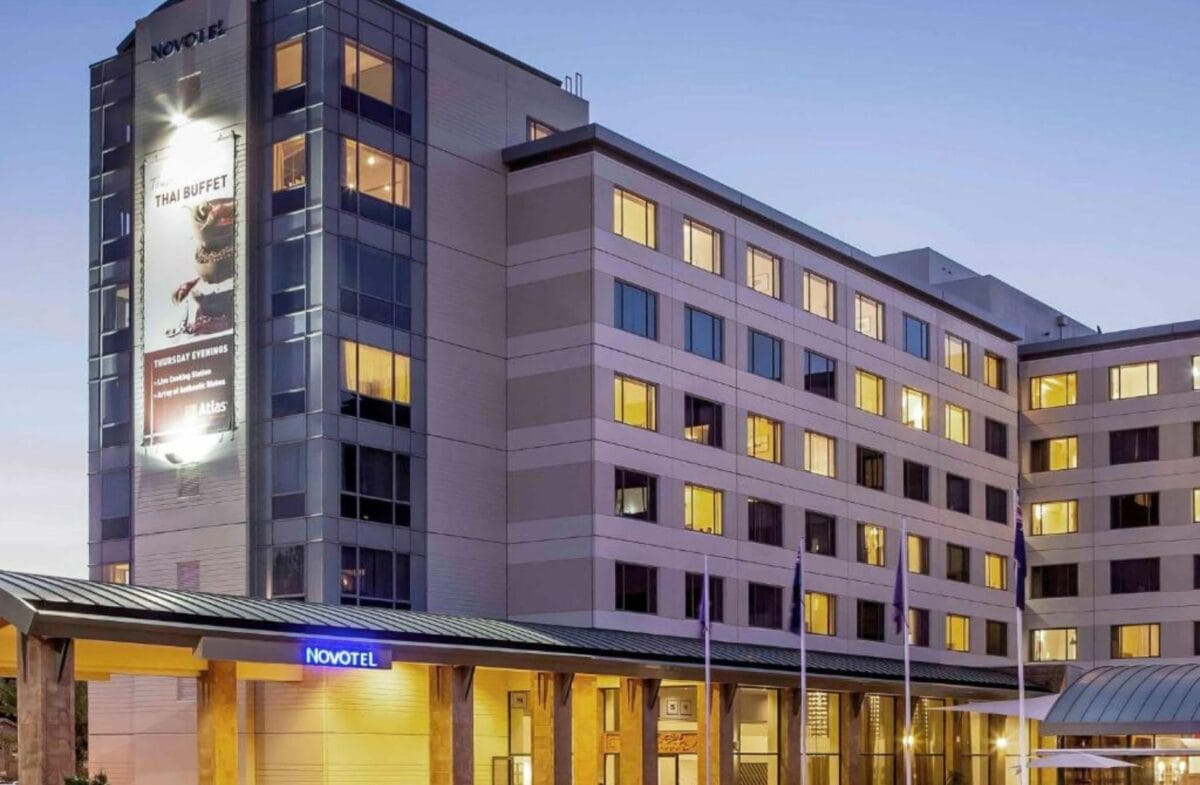 Prince's Gate Hotel is a distinguished boutique-style hotel situated at the heart of Rotorua. This magnificent 4-star property faces the world-renowned Polynesian Spa and the enchanting Government Gardens. The hotel is an emblem of rich history and architectural grandeur, perfectly accentuated by a blend of exquisite elegance and modern conveniences.
Each room is elegantly furnished, complete with a flat-screen TV for your leisurely moments and high-speed Wi-Fi to keep you updated with the world outside this oasis. Wander around the hypnotic gardens and take a dip in the heated swimming pool for an unforgettable getaway.
Indulge in the hotel's delectable breakfast offerings, prepping you for your exciting adventures around Rotorua's diverse attractions.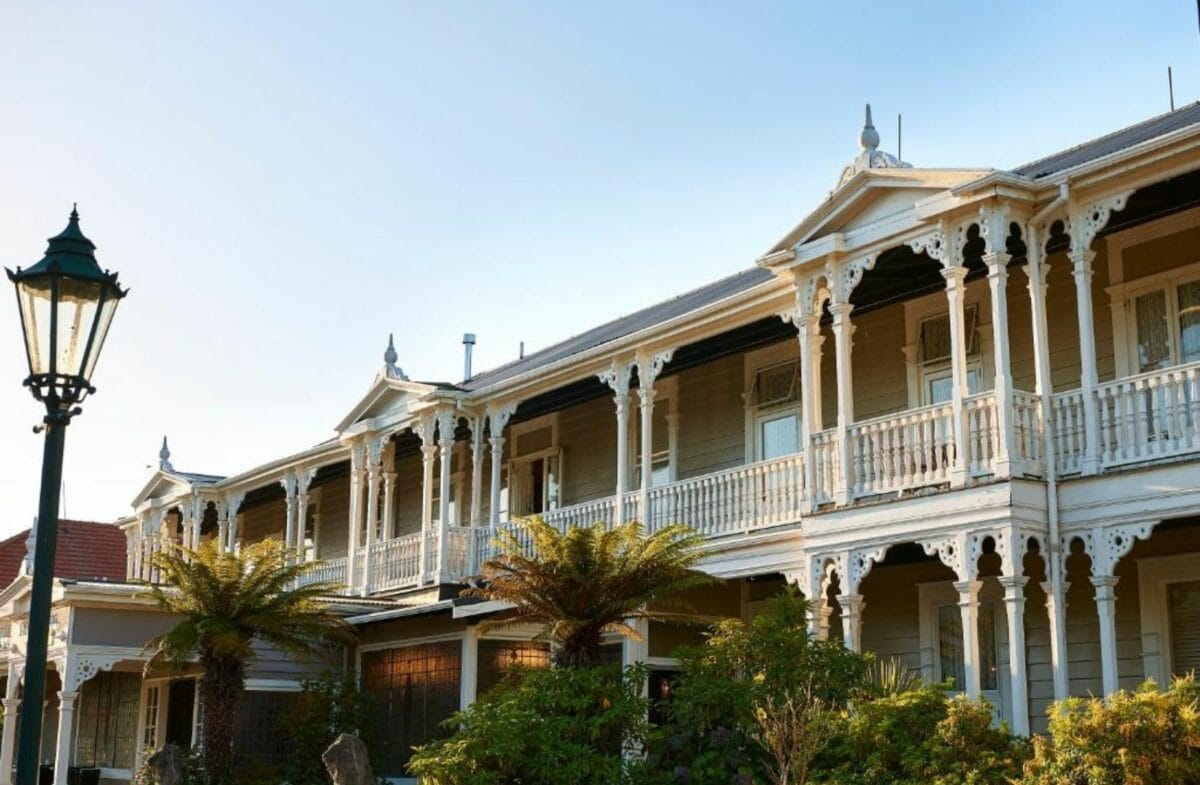 These remarkable mid-range hotels in Rotorua, New Zealand, promise a thrilling and memorable vacation filled with luxury, excitement, and unmatched hospitality. Reserve your stay now and embark on the trip of a lifetime in this stunning land of geysers and cultural riches.
Budget Hotels In Rotorua
Located in the heart of geothermal paradise Rotorua, Amberly House Rotorua is a magnificent bed and breakfast with an alluring charm. The establishment caters to the need for affordable yet comfortable accommodation for both adventure seekers and leisure travelers.
Surrounded by thriving flora and in the vicinity of miraculous geothermal wonders, the garden at Amberly House is definitely one of its most notable features.
This haven, embedded in the Bay of Plenty region, provides an incredible spring experience as well, being just a stone's throw away from Kuirau Park. Experience nature at its finest when you dip into the rejuvenating hot pools there.
Adding to the convenience is the fact that guests can relish the lowest price, while indulging in Amberly House's decadent buffet breakfast to kick-start their day.
The interiors of Amberly House are meticulously designed with a tasteful blend of modern amenities and vintage elegance. Its guestrooms provide a sanctuary of respite, outfitted with comfortable beds and a private lounge for the ultimate relaxation experience. Rated 3 stars, you can truly bask in a worthwhile stay without burning a hole in your pocket.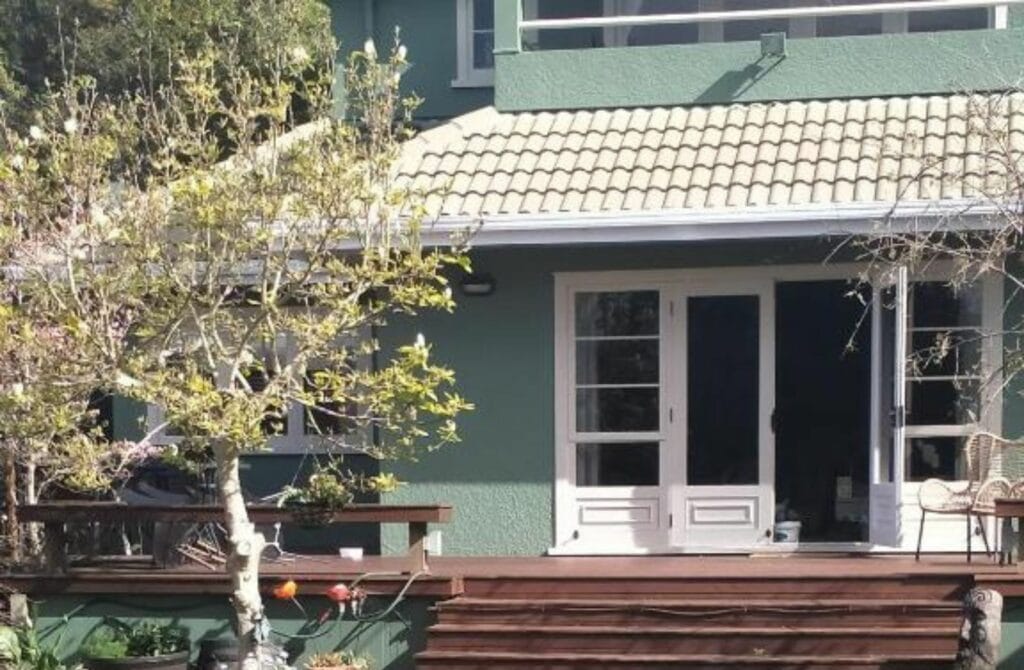 In the enchanting neighborhood of Ohinemutu, Lake Lodge Motel is a striking budget hotel with an awe-inspiring atmosphere. It's strategically located in an area renowned for its hot springs making it a coveted destination for both adventure enthusiasts and leisure travelers.
The soothing ambiance of the serene surroundings will undoubtedly captivate you, as you create lasting memories exploring the wonders of Rotorua.
Guests at Lake Lodge Motel are treated to an exciting outdoor escapade with an invigorating dip in the refreshing pool. With picturesque views and pristine surroundings, you are bound to be enchanted by the surreal experience.
The establishment is also near the mystical Whakarewarewa: The Living Maori Village and the lush Redwoods Whakarewarewa Forest.
Discover the warm and welcoming interiors of Lake Lodge Motel, designed to cater to the needs of guests seeking a cozy stay in Rotorua. Rated 3 stars, the hotel offers a plethora of essential amenities and services at an incredibly affordable price.
Furthermore, the property is also within close proximity to Rotorua's Central Mall, ensuring guests experience the utmost convenience during their stay.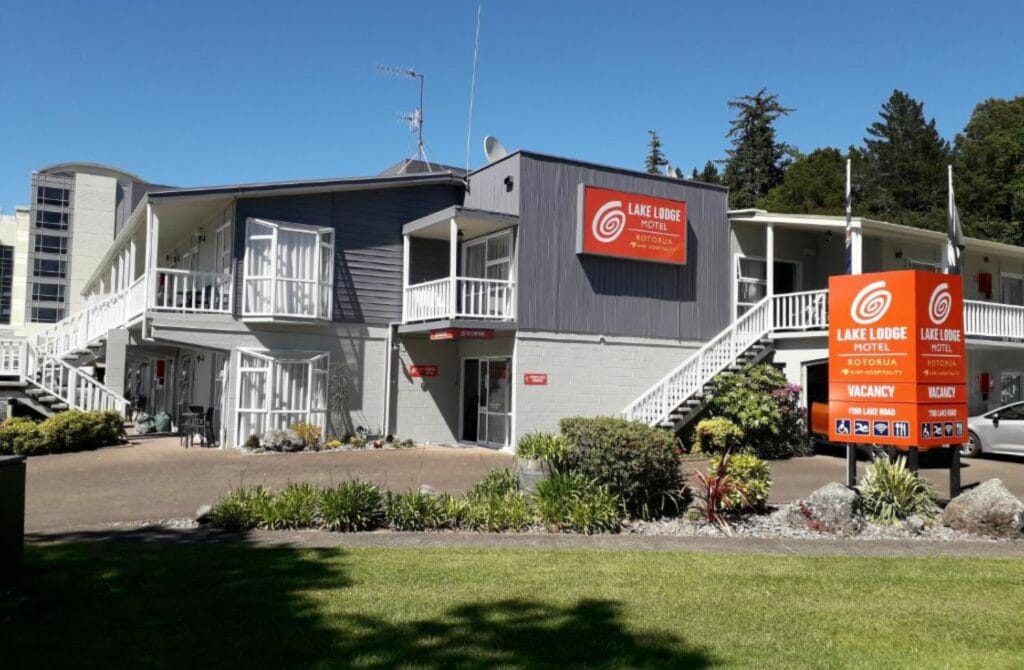 Hotels With Pools In Rotorua
Dive into the enchanting beauty of Rotorua, New Zealand, with these three remarkable hotels that boast luxurious swimming pools, making your stay an unforgettable experience.
These accommodations not only offer a captivating view of the picturesque Lake Rotorua, but also provide an ideal retreat for a soothing plunge in natural hot pools and geothermal springs.
Aura Accommodation Rotorua is a hidden gem in the city, presenting its visitors with unparalleled hospitality along with an enticing heated swimming pool. This luxurious 3-star property is situated in close proximity to both the bustling Wellington Street and the tranquil Lake Rotorua, creating an ideal balance for leisure and entertainment.
Guests can enjoy a rejuvenating swim in the pool, where the warm geothermal waters promise to recharge your tired muscles after a day of exploring the breathtaking surroundings. The contemporary design and stylish interiors give the Aura Accommodation a distinguished charm, making it a preferred choice for discerning travelers.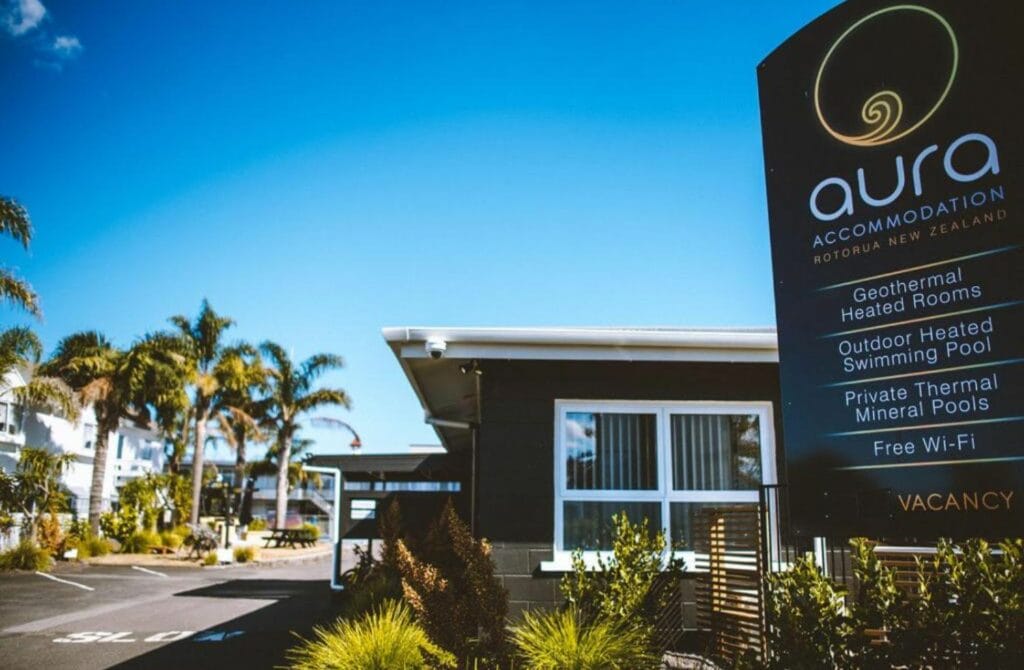 At Sudima Hotel Lake Rotorua, you can indulge your senses in a captivating experience where the beauty of Lake Rotorua and the charm of geothermal springs seamlessly blend to create an unforgettable stay. Featuring a pampering day spa, this 3-star hotel ensures that you are thoroughly spoilt for choice when it comes to relaxation and rejuvenation.
The heated swimming pool is nothing short of a paradise for water enthusiasts, offering therapeutic geothermal waters that will help you unwind and rejuvenate. The lake also provides myriad opportunities for adventure lovers, from thrilling boat rides to placid strolls along the banks.
With its combination of idyllic location, modern amenities, and top-notch services, Sudima Hotel is an oasis of comfort and luxury that awaits your arrival.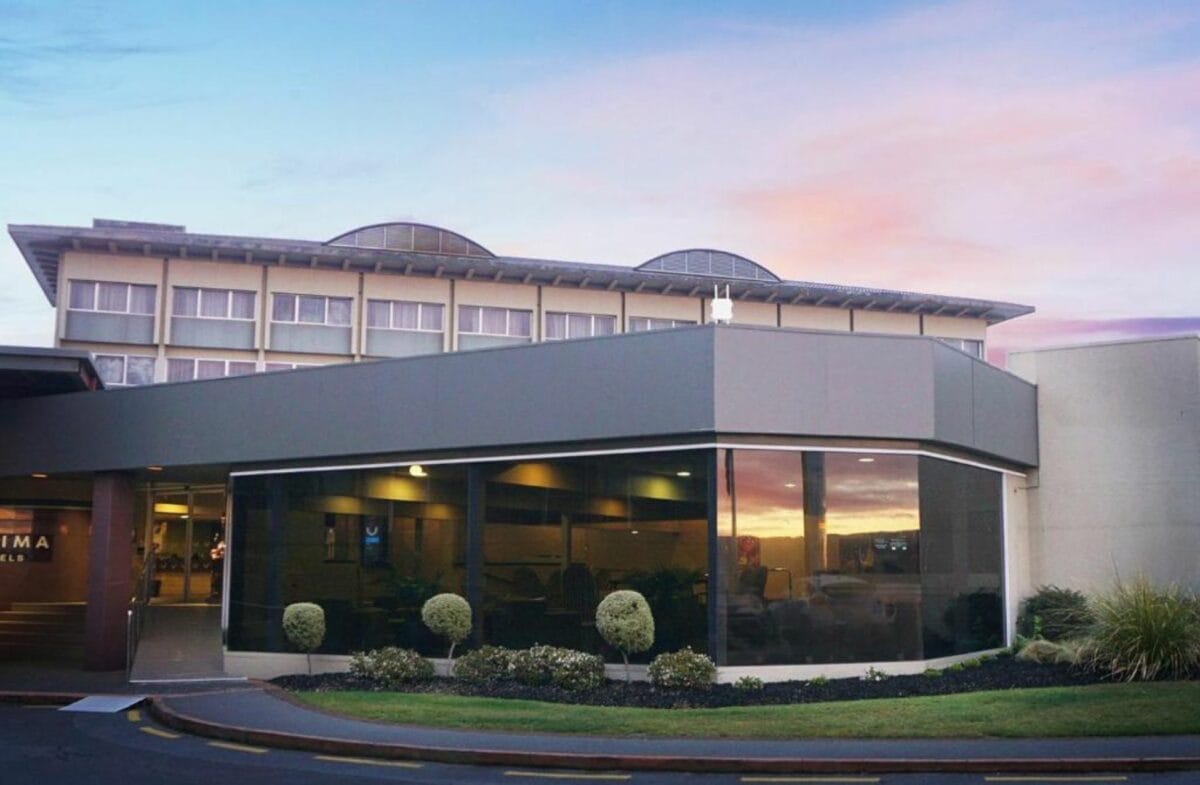 Jet Park Hotel Rotorua is a beautiful destination where the serenity of nature embraces the vibrant energy of the city. Located just a stone's throw away from Lake Rotorua, this hotel offers an exquisite outdoor pool that beckons you for a delightful swim, whether you are seeking an invigorating morning workout or a relaxing afternoon dip.
While the pool area with its lush greenery paints a mesmerizing canvas, the hotel's warm and contemporary design ushers in an inviting ambiance, perfect for discerning guests seeking comfort and elegance.
What makes Jet Park Hotel truly unique is its commitment to offering a seamless blend of nature and luxury, providing an exclusive retreat where guests can immerse themselves in the best of Rotorua's enchanting beauty.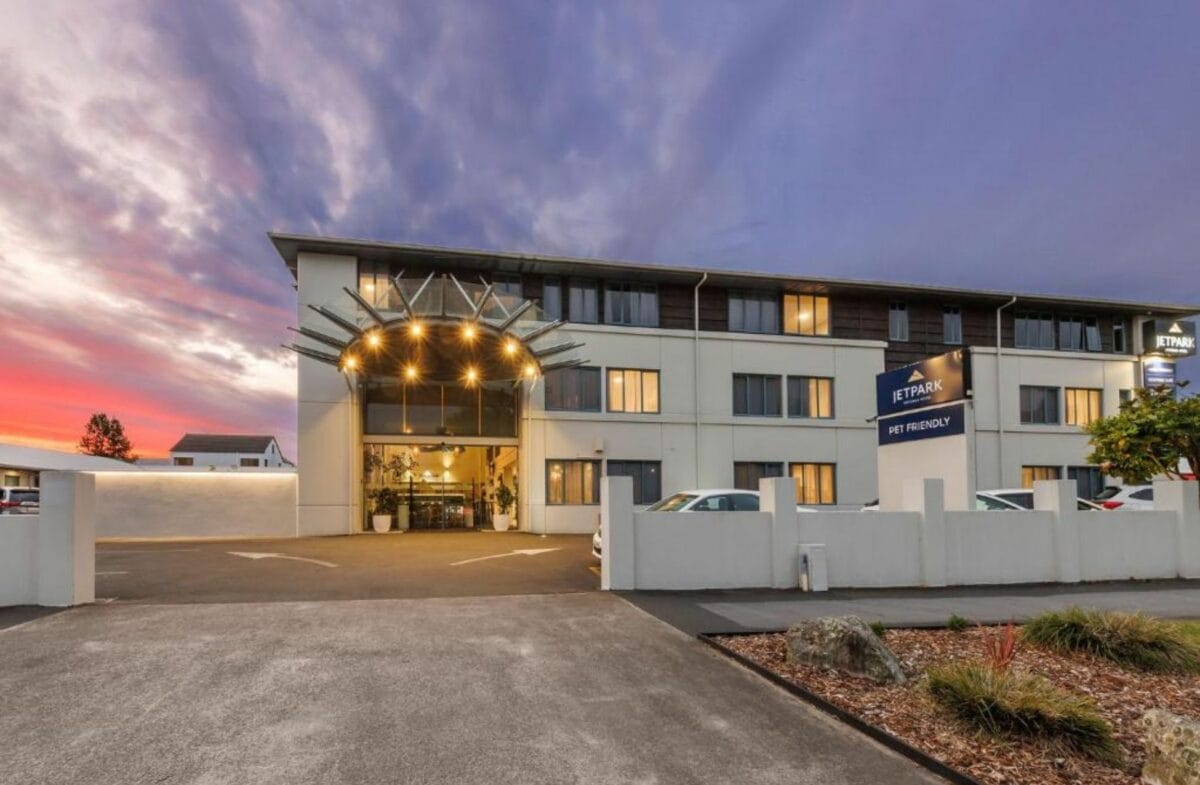 So why wait? Embrace the excitement and luxury of these hotels with their alluring pools, nestled within the captivating landscape of Rotorua, New Zealand. Dive in and let the warm geothermal waters, incredible amenities, and picturesque locations leave you with memories that will last a lifetime.
Hotels With Free Parking In Rotorua
Nestled in the heart of New Zealand's geothermal wonderland, Rotorua boasts an array of exceptional hotels that provide free parking, convenient for those who embark on thrilling adventures and mountain biking escapades. Among these top-notch accommodations are Regent of Rotorua, Millennium Hotel Rotorua, and Jet Park Hotel Rotorua.
These havens promise to provide not just comfort and luxury, but also the ease of parking for free to make your stay truly remarkable.
Regent Of Rotorua is a chic boutique hotel that effortlessly marries glamour and style with exceptional facilities and top-tier service. As you step into this contemporary gem, you'll be enveloped in an ambiance that exudes elegance and sophistication.
Ideally situated in the heart of Rotorua, this dazzling oasis is but a stone's throw away from local attractions such as Kuirau Park and its geothermal wonders. Modern in design, the Regent Of Rotorua offers ample free parking to accommodate its discerning guests.
Revel in the luxury of your room while enjoying the convenience of free parking, allowing you to effortlessly explore the exhilarating mountain biking trails and other awe-inspiring attractions.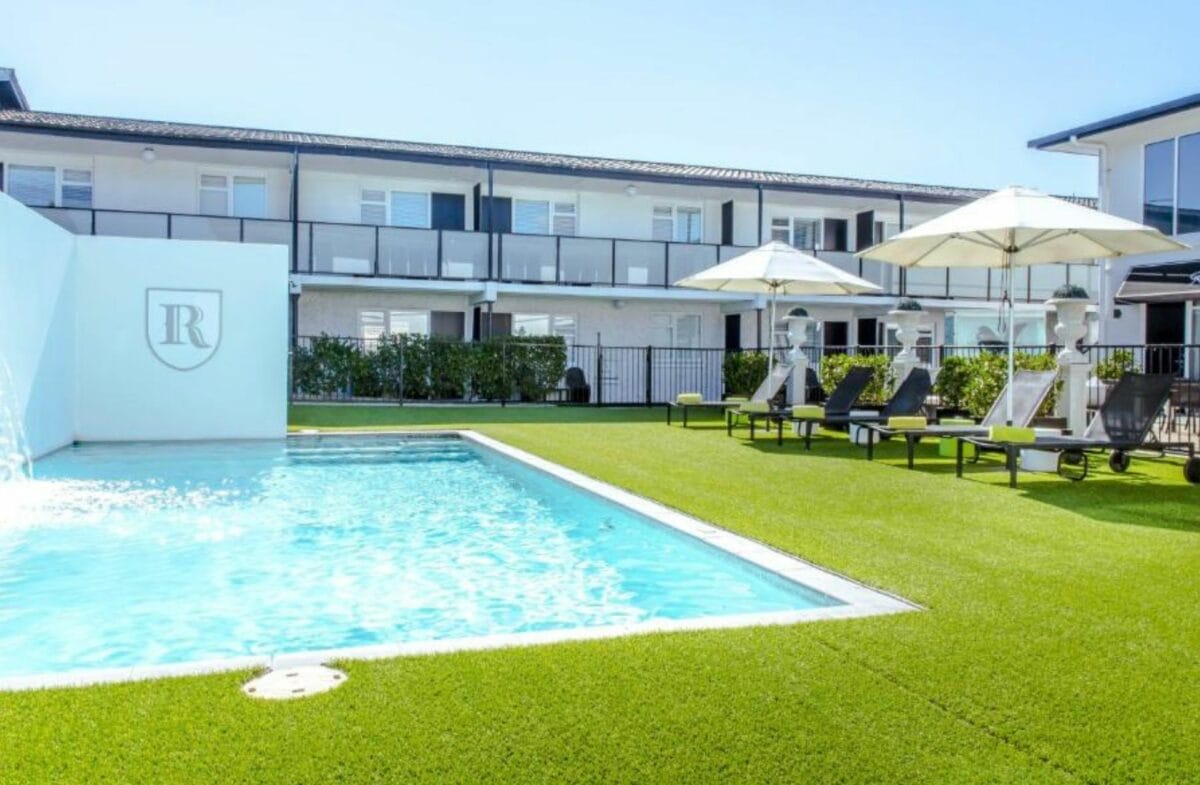 Millennium Hotel Rotorua is a serene and eco-friendly sanctuary that stands proud along the idyllic shores of Lake Rotorua. As you enter this captivating retreat, the warm embrace of New Zealand's rich Maori culture offers an unparalleled experience.
In the vicinity of many geothermal attractions and mountain bike trails, this charming hotel is defined by its refined character, stellar amenities, and the generous gift of free parking for its esteemed guests.
Soak in the soothing embrace of Terrace hot pools, conveniently located within the hotel premises, and begin each day with a renewed vigor before venturing out to immerse yourself in the breathtaking beauty of Rotorua.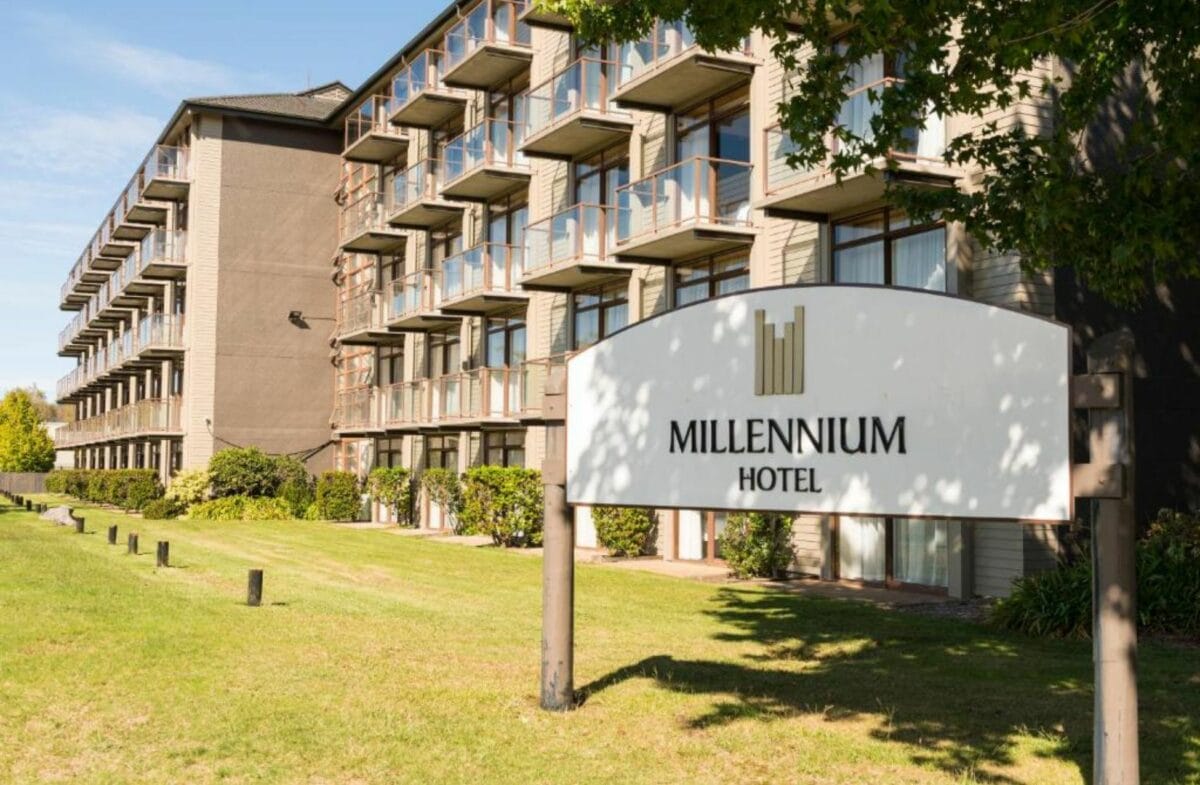 Each of these magnificent hotels boasts their unique charm, steeped in luxury and designed to offer a sensational experience that lingers in your memory long after your return home. So wait no more! Embark on an extraordinary journey to Rotorua, New Zealand, and relish the splendor of these hotels with the added convenience of complimentary parking.