Taipei, Taiwan's spirited capital, is a treasure trove of world-class accommodations, ready to cater to every discerning traveler.
As your guide, we're here to illuminate the way to the best hotels in Taipei, accommodations that promise not just a place to rest, but a transformative journey, woven into the city's cultural tapestry.
Envision a sanctuary for bibliophiles – Eslite Hotel. Nestled in the city's dynamic heart, this literary retreat curates a tranquil atmosphere where each elegantly designed room doubles as a private library. Immerse yourself in curated collections, every page opening doors to new worlds.
Simultaneously, the hotel places you within arm's reach of cultural landmarks, eclectic shopping districts, and gastronomic gems, offering an enriching base to explore Taipei's tapestry. If you're looking for fun things to do in Taipei, you'll find a myriad of exciting activities to engage in while staying at this conveniently located hotel.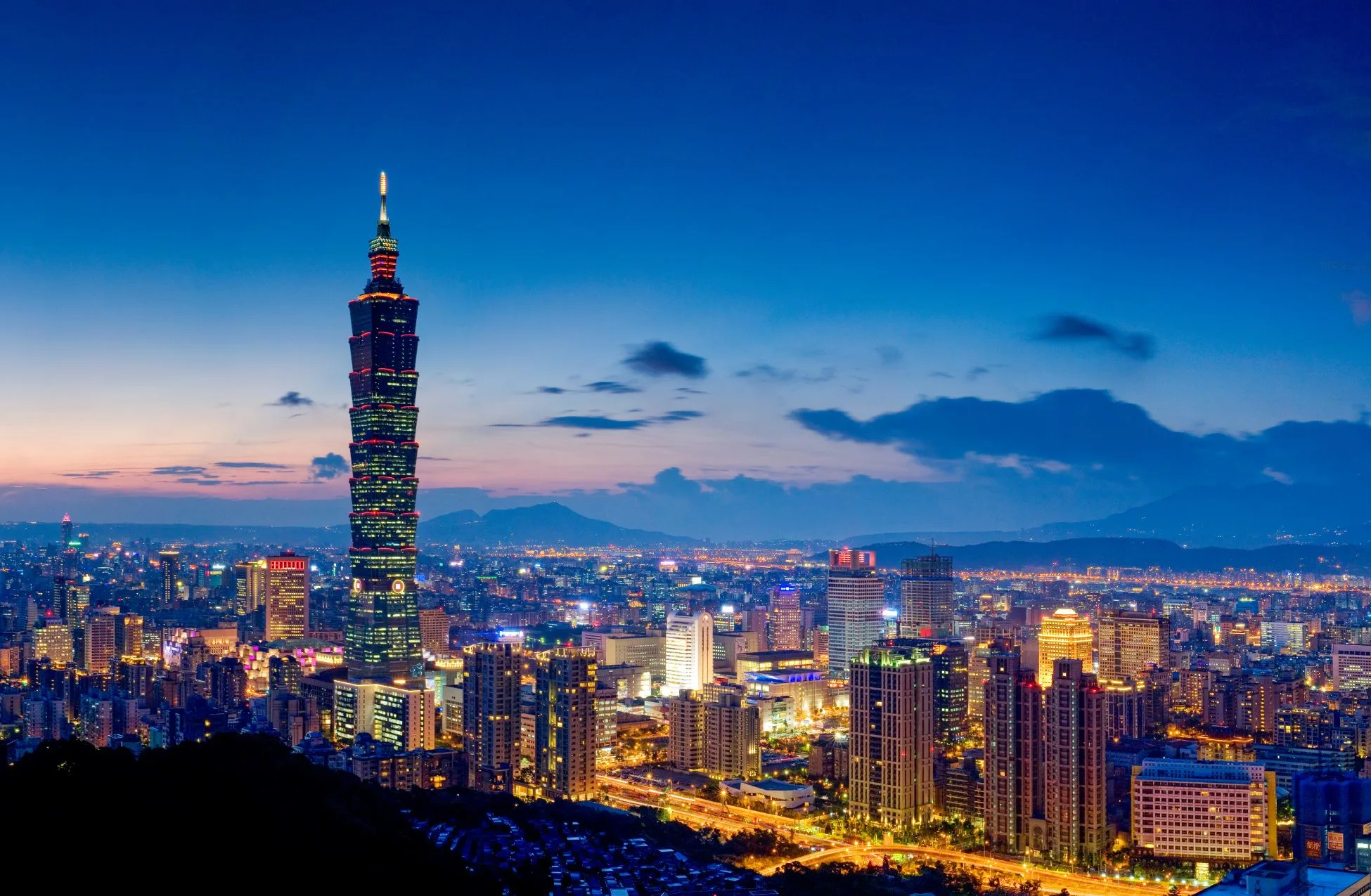 Alternatively, picture a beacon of luxury piercing the city skyline – Grand Hyatt Taipei. Offering a rendezvous with contemporary opulence, this radiant gem unveils refurbished rooms that articulate a blend of classic elegance and modern sophistication.
It boasts an array of amenities, from a state-of-the-art fitness center to a tranquil outdoor pool, all fostering an atmosphere of indulgence. Its strategic location adjacent to the iconic Taipei 101 skyscraper and the financial district solidifies its place as a premier choice for both business and leisure.
For those seeking an artistic haven, Humble House Taipei stands out as a testament to contemporary aesthetics and local inspiration. Each room is a spectacle, with floor-to-ceiling windows unveiling the dynamic metropolis at your feet.
Conveniently located within the city's business district, Humble House is a stone's throw from a kaleidoscope of cultural attractions and vivacious nightlife.Indeed, a hotel can be more than a place to rest—it can shape your journey, embedding itself into your narrative of the city.
From literary retreats and luxury beacons to artistic hideaways, Taipei's finest accommodations invite you to experience the city's vibrant culture and magnetic allure. Your extraordinary journey awaits—immerse in Taipei's magic and let its enchanting narrative unfurl.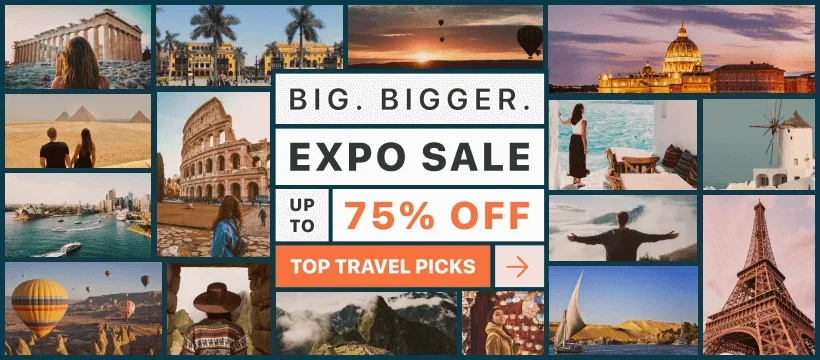 Luxury Hotels In Taipei
Tucked away in the bustling city of Taipei, Taiwan, lies a treasure trove of luxury hotels just waiting to be discovered. Each one showcases a unique blend of world-class amenities, contemporary design elements, and cultural flair that will make your stay in the city an unforgettable experience.
In this section, we'll explore some of the most opulent lodgings Taipei has to offer.
Grand Hyatt Taipei is a timeless classic, offering nothing short of pure elegance and sophistication. Situated in the heart of the city, this 5-star hotel stands tall amidst the vibrant Xinyi shopping and entertainment district, offering splendid views of Taipei 101.
Guests at the Grand Hyatt Taipei can indulge themselves in sumptuous surroundings, where every aspect is curated to delight and pamper. The hotel offers a vast array of impeccable services and amenities, including a luxurious spa, top-notch fitness facilities, and a sparkling outdoor pool.
Not to mention, the Grand Hyatt is home to numerous award-winning restaurants, where you can savor exquisite cuisines from all over the world. A stay at this exquisite establishment promises to leave you utterly enamored with its timeless glamour and impeccable hospitality.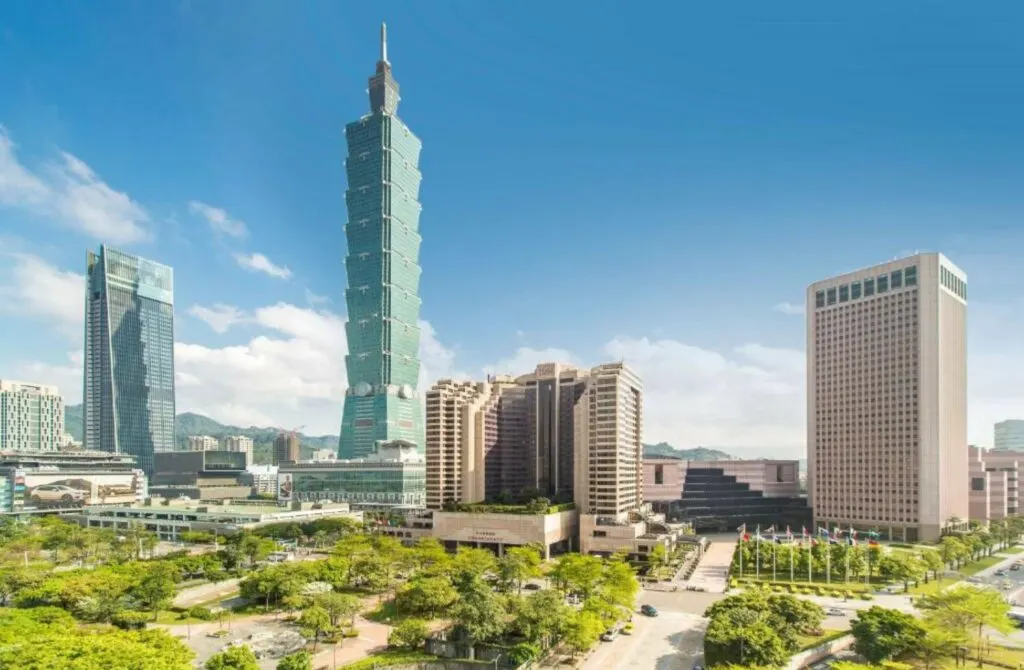 W Taipei exudes a bold, vibrant, and playful atmosphere, providing its guests with an electrifying stay in the city. Nestled in the cosmopolitan district of Xinyi, this 5-star hotel is just minutes away from Taipei 101 and several upscale shopping malls.
The W Taipei is a sanctuary where innovative design meets youthful energy, boasting chic, stylish guestrooms that come equipped with state-of-the-art technology and inviting plunge pools on select balconies. The hotel's Whatever/Whenever® service is designed to cater to your every whim, ensuring a hassle-free, tailor-made experience.
With its lively nightlife scene, delectable dining options, and the indulgent AWAY® Spa, the W Taipei promises an exhilarating escape that will stimulate your senses and leave you craving more.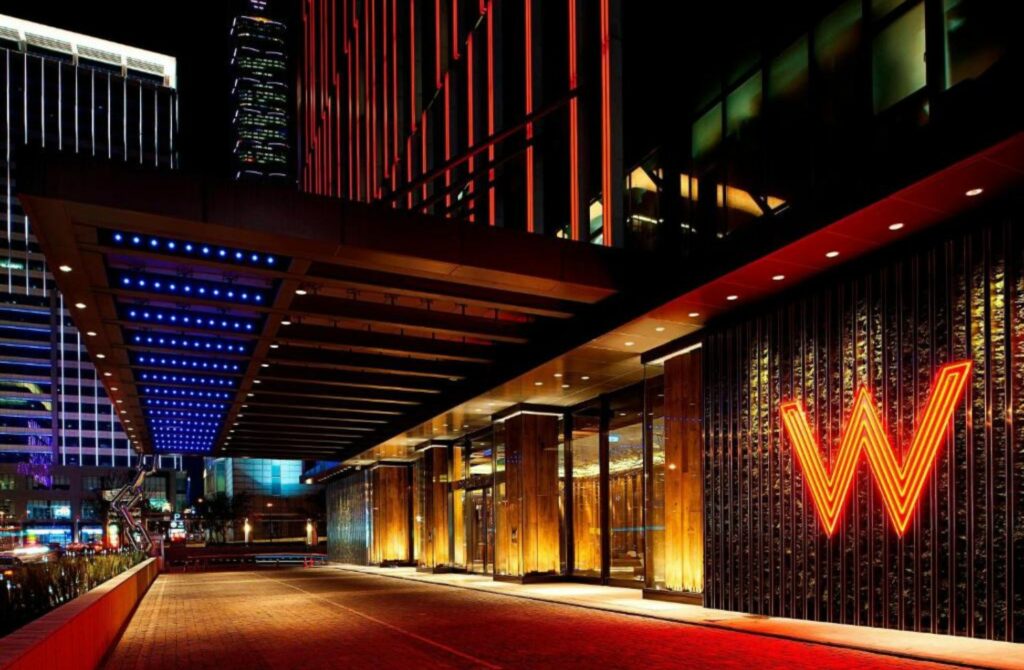 Humble House Taipei is a refined, artistic haven that invites guests to embark on a sensory journey through its exquisite spaces. This 5-star hotel is conveniently located in the Xinyi district, within walking distance from Taipei 101 and adjacent shopping centers.
Humble House Taipei prides itself on harmoniously blending art with luxury living, boasting a fascinating collection of contemporary artworks by prestigious international artists. The minimalist, sleek design of the guestrooms creates an atmosphere of serenity and tranquility, complemented by stunning views of Taipei's skyline.
Epicureans will be delighted with the gourmet offerings at their signature restaurant, La Farfalla, while those seeking relaxation will find solace in the serene environs of their urban outdoor garden. Humble House Taipei is undeniably a living, breathing art gallery that offers a one-of-a-kind experience for discerning travelers.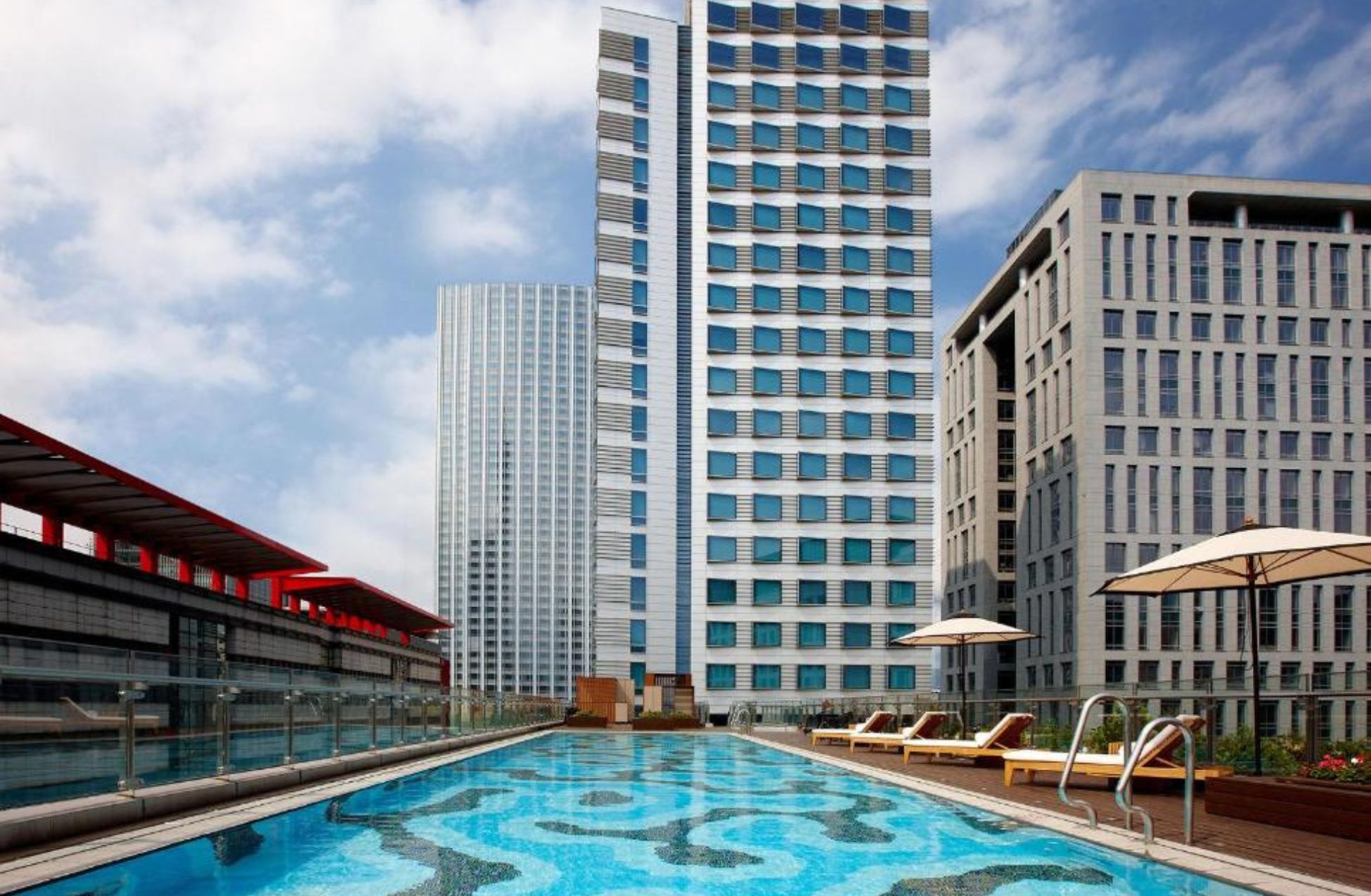 Time and again, Taipei proves itself to be a city brimming with delightful surprises for the discerning traveler. Each luxury hotel in the city's collection captures the essence of the destination, showcasing elegant accommodations, impeccable service, and unforgettable experiences.
Don't hesitate to explore the magnificent wonders of Taipei, and treat yourself to a lavish stay in one of these outstanding establishments!
Mid-Range Hotel In Taipei
In the vivacious Wanhua District, Hotel Papa Whale captivates with its distinct charisma and artistic flair. Seamlessly integrating contemporary design with an intriguing nautical theme, this enchanting retreat elevates your Taipei experience to new heights.
Ideally located near the famed Ximending shopping district, Hotel Papa Whale invites you to explore the city's pulsating heart and the unique cultural fusion that defines Taipei. Dive into this memorable adventure and let the magnetic charm of Hotel Papa Whale lure you to its depths.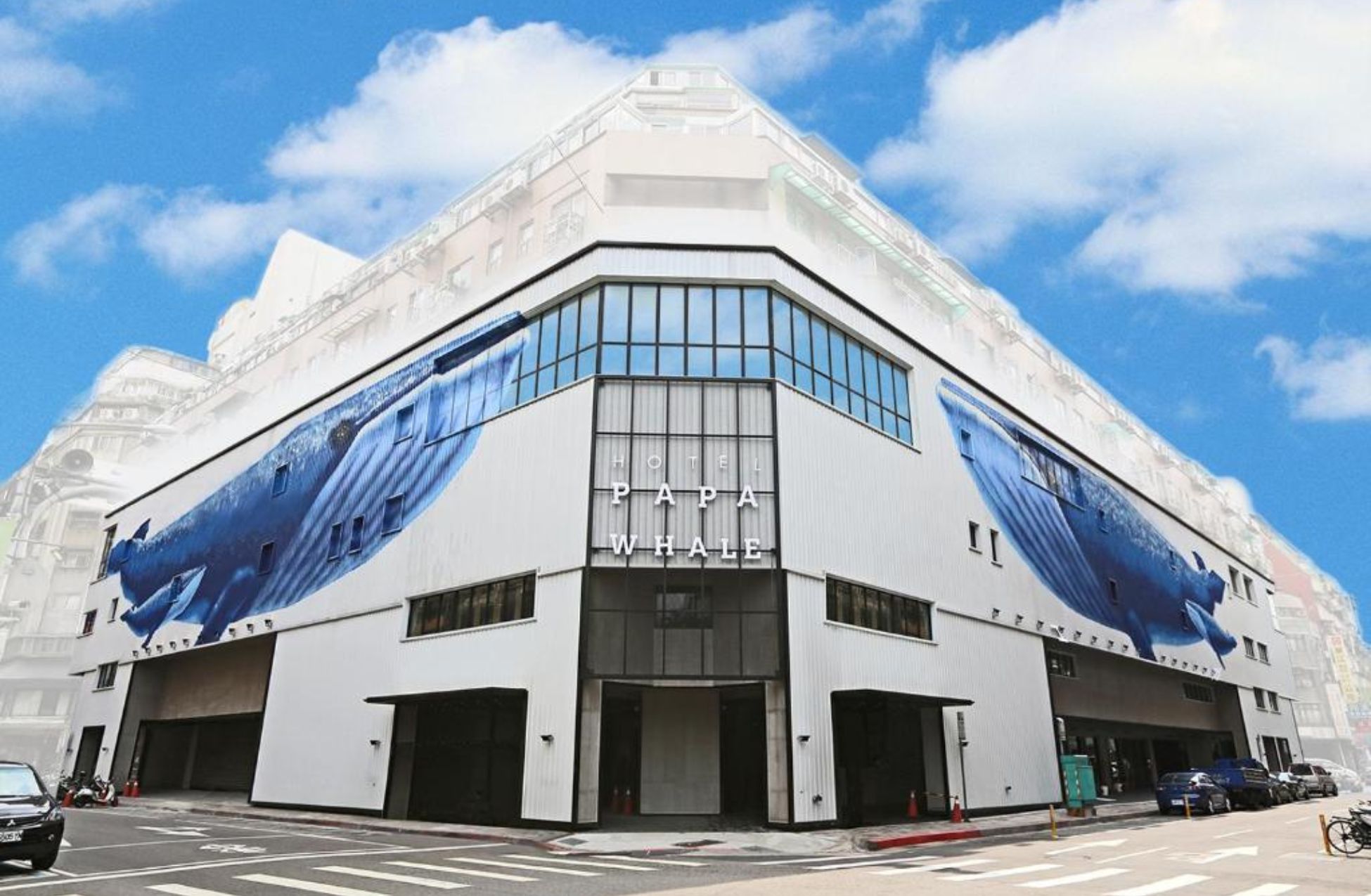 This mid-range hotel in Taipei reflects the city's fascinating blend of tradition, modernity, and innovation. It offers unrivaled experiences, luxurious amenities, and convenient locations, making the perfect choice for the savvy adventurer.
Soar into your Taipei odyssey and embrace the magic that awaits at this fabulous havens of indulgence and delight.
Boutique Hotels In Taipei
Nestled in the vibrant city of Taipei, a plethora of boutique hotels await to dazzle and delight you during your stay. These stunning establishments not only provide top-notch amenities but also exhibit exquisite design and distinctive character. It's time to immerse yourself in the world of Taiwanese luxury and charm, starting with these exceptional boutique hotels.
In the bustling district of Da'an, the luxurious Hotel Proverbs Taipei welcomes guests with its elegant blend of contemporary design and urban sophistication. The hotel's exterior exudes a modern steampunk aesthetic, featuring metallic accents and dark-colored bricks.
Upon entering, you'll be greeted by an opulent lobby furnished with plush sofas and an enchanting chandelier. Each room boasts floor-to-ceiling windows that showcase breathtaking views of the city, allowing you to immerse yourself in the life and energy of Taipei.
Hotel Proverbs Taipei is the epitome of indulgence, featuring an exquisite rooftop bar where you can sip on delicious cocktails whilst relishing the panoramic vistas of the city or checking your phone with some unique experiences you cannot miss in Taipei.
This marvelous hotel is an oasis of tranquility amid the excitement of Taipei.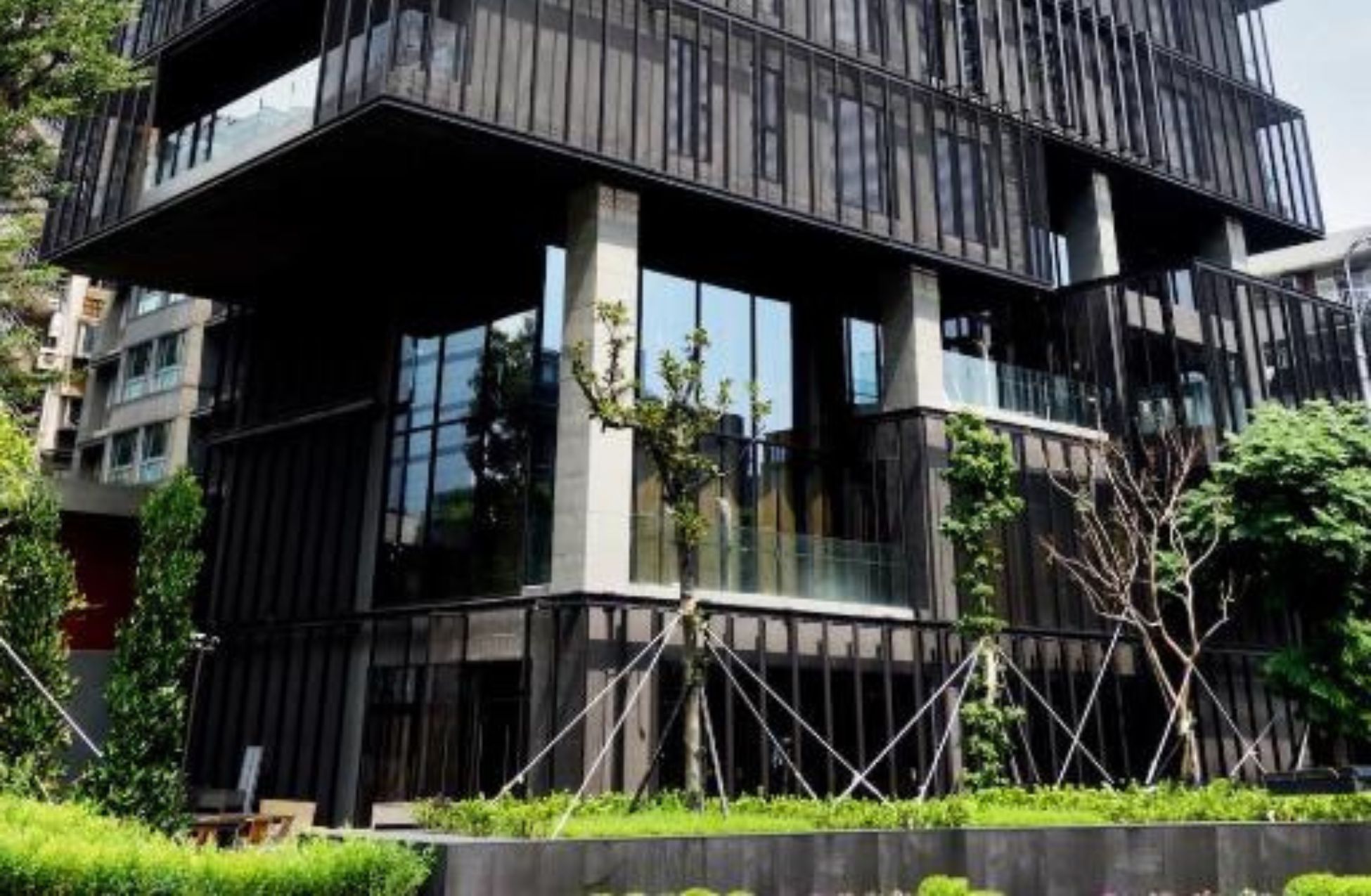 Kimpton Da An, another jewel in Taipei's Da'an district, serves as a sanctuary for travelers seeking a stylish retreat. This boutique hotel's welcoming ambiance, chic design, and outstanding service are evident from the moment you step through the door.
The sophisticated interior features a harmonious blend of Taiwanese and international styles, ensuring a comfortable and memorable stay. Kimpton Da An's rooms are immaculately furnished, offering plush bedding, calming color schemes, and expansive windows that let natural light pour in.
While staying at this luxurious haven, guests can unwind at the hotel's infinity-edge pool or indulge in exquisite culinary delights at the on-site restaurant and bar.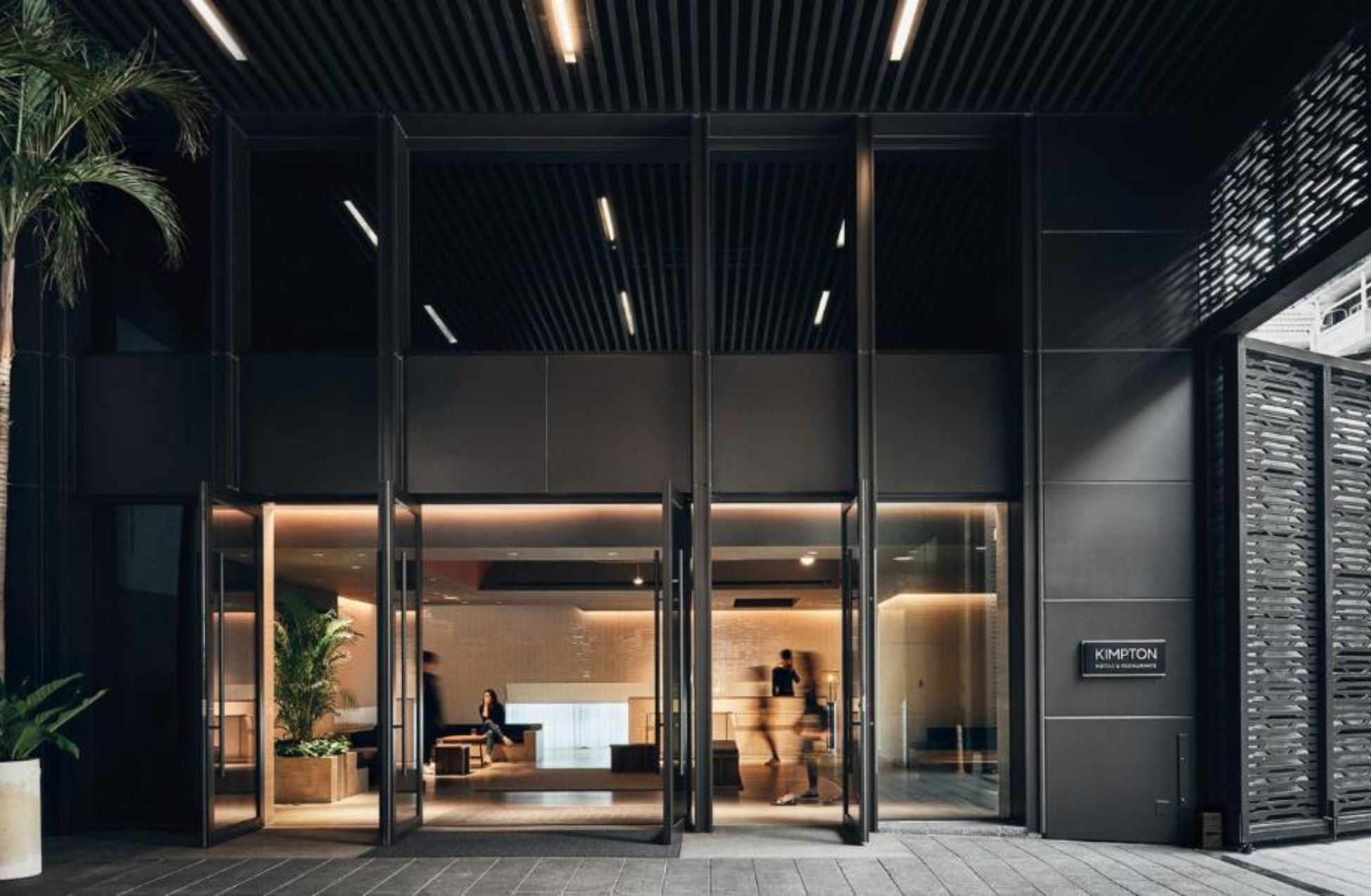 These boutique hotels are not just places to rest your head after a long day exploring Taipei, but rather, exquisite establishments that showcase the character, creativity, and luxury that this magnificent city has to offer.
As you lounge in your beautifully designed room or share a drink at a captivating bar, you'll feel the heartbeat of this city and fall in love with its unique charm, offering you a multitude of fun things to do on your own in this vibrant city of Taipei.
So, don't hesitate any longer – plan your visit now and experience the city's finest boutique hotels for yourself.
Budget Hotels In Taipei
Nestled in the vibrant heart of Taipei, there are numerous budget-friendly hotels offering unique experiences, opulent designs, and immaculate service without compromising on quality. Travelers seeking a luxurious stay at a reasonable price will be pleasantly surprised by these exceptional options.
Another fantastic option is the Dahu Park Hotel In Neihu District. Revel in the tranquility that this serene neighborhood offers while still enjoying accessibility to Taipei's main attractions. The hotel's design is inspired by modern, chic aesthetics, providing a luxurious atmosphere at a surprisingly reasonable price.
Guests will appreciate the stunning views of Dahu Park, with its calming lake and lush gardens beckoning from a leisurely stroll away. The spacious rooms are elegantly furnished, offering a sanctuary for relaxation after a day of exploration and adventure.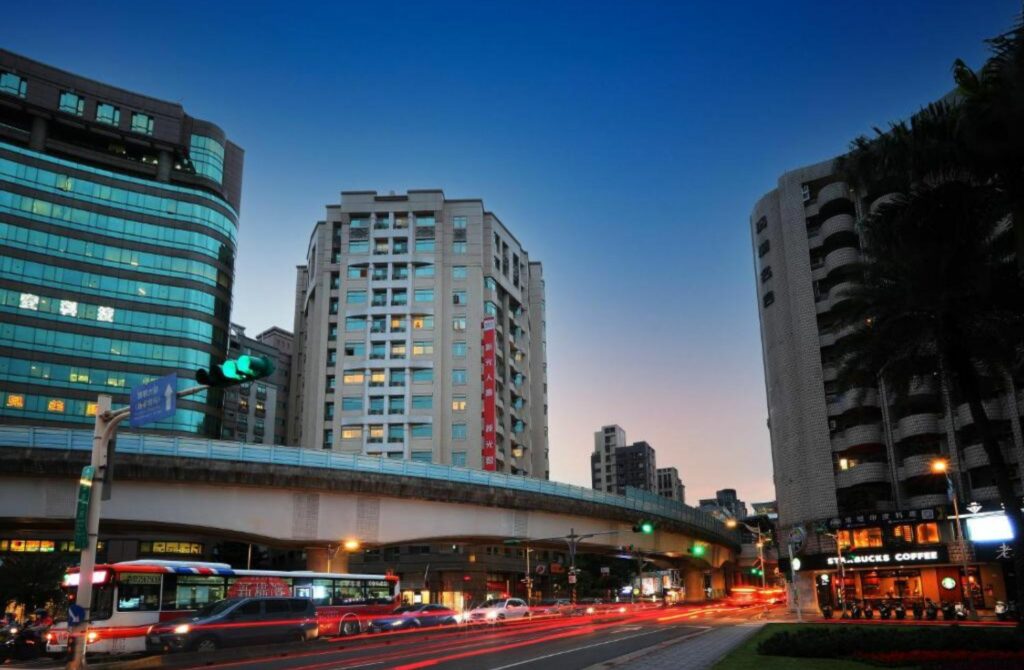 For those looking to immerse themselves in Taipei's creative spirit, the Play Design Hotel in the artistic neighborhood north of Zhongzheng is a marvelous choice. This hotel is equally parts design and boutique, boasting a nondescript exterior yet bursting with creativity on the inside.
What sets it apart is the harmonious fusion of authentic Taiwanese design elements with an affordable price point. The surrounding neighborhood is abuzz with imaginative energy, inviting you to stroll through the streets and uncover hidden gems.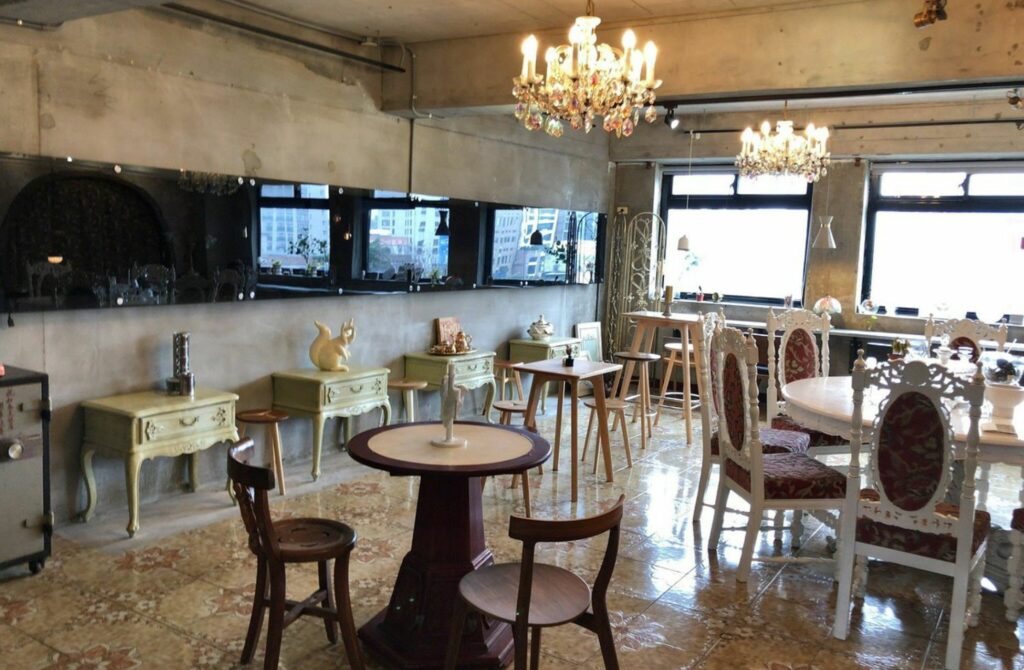 So, embark on an unforgettable journey through the mesmerizing Taipei cityscape with these amazing budget hotels that offer unparalleled comfort, exceptional service, and exquisite experiences, guaranteed to leave you craving for more.
Hotels With A View In Taipei
Taipei, a dynamic city known for its iconic landmarks and captivating views, offers a wide array of hotels where guests can marvel at the extraordinary skyline.
With luxurious amenities, exquisite designs, and unparalleled views, these hotels provide an unforgettable experience for travelers seeking the perfect blend of comfort and beauty. In this section, we present to you a selection of extraordinary hotels with breathtaking views, situated in close proximity to Taipei 101, for an unforgettable experience.
Awaken your senses at the opulent Shangri-La Far Eastern Plaza, where you will be spoilt by grand vistas of the mighty Taipei 101, a masterpiece of modern architecture. Set in the vibrant Xinyi district, this luxurious hotel offers first-class service and premium amenities for an indulgent stay.
The rooms are adorned with tasteful, elegant decor and spacious layouts, with floor-to-ceiling windows offering alluring panoramic views of the city. While enjoying the gleaming rooftop pool, guests can also savor the unobstructed spectacle of the sprawling metropolis below.
For added excitement, the enticing culinary offerings at the hotel's distinguished restaurants enhance the overall experience of fine living with a view.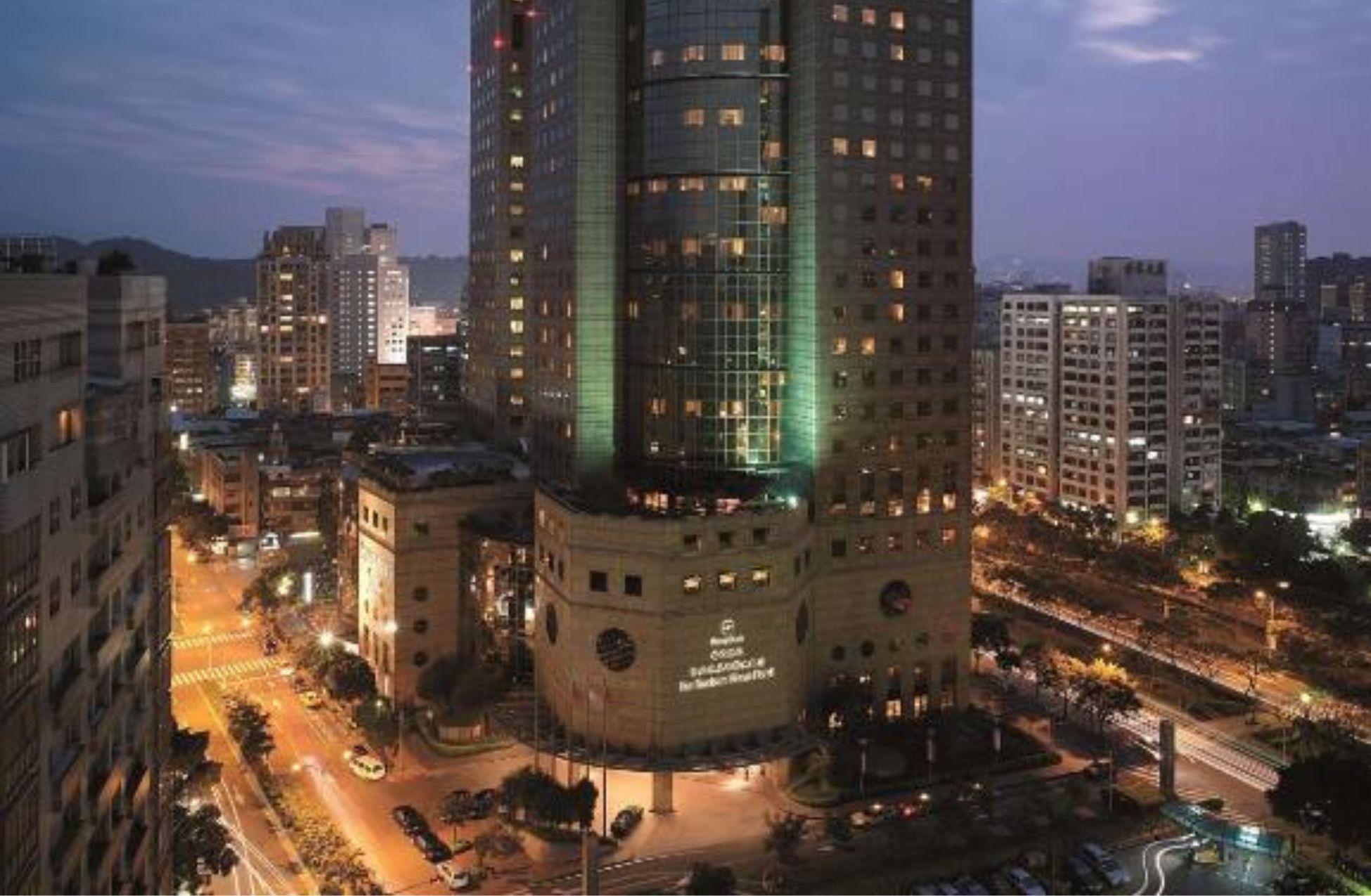 Discover a charming retreat amidst the bustling cityscape at the Dandy Hotel – Daan Park Branch. Nestled in a tranquil neighborhood, this boutique hotel boasts picturesque views of the lush greenery surrounding the serene Daan Forest Park, offering a refreshing contrast to the towering skyscrapers.
The tastefully decorated rooms provide a cozy sanctuary for travelers craving serenity amidst the urban jungle, with expansive windows that bring the captivating beauty of Taipei's contrasts right into your sanctuary.
Indulge in a leisurely stroll in the park, immerse yourself in the local culture, and cherish the idyllic setting combined with superb hospitality at this exquisite hotel.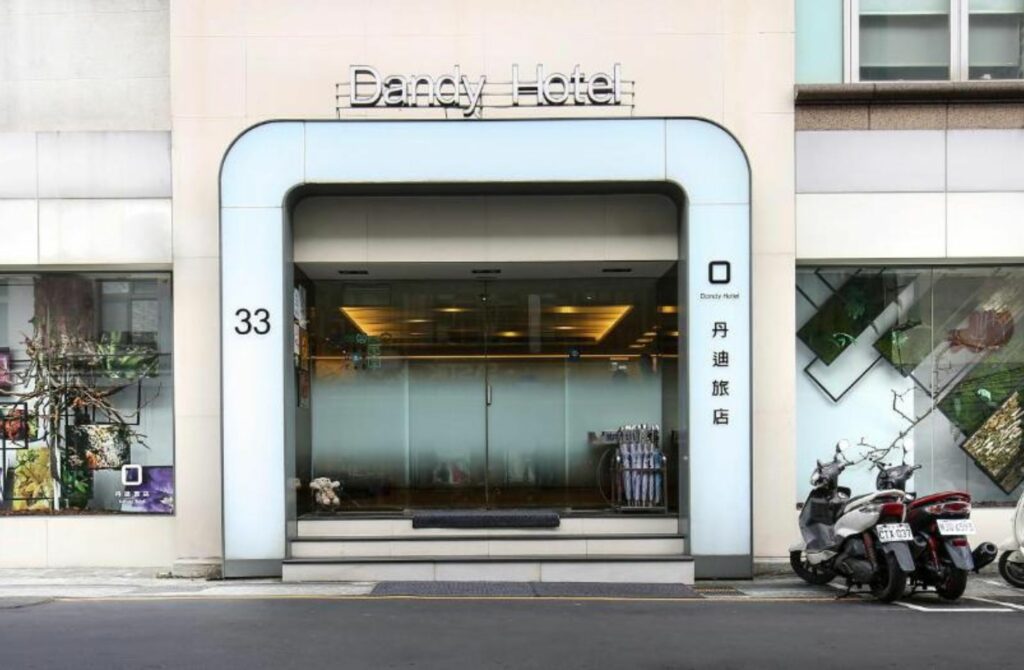 These two stunning hotels, located in strategic points around the majestic Taipei 101, epitomize the best in luxury accommodation, offering unrivaled panoramas and impeccable service. Embark on a breathtaking journey to Taipei and treat yourself to the captivating allure of these hotels with a view.
Hotels With A Pool In Taipei
Immerse yourself in the luxurious and extravagant world of Taipei's finest hotels, where stunning swimming pools await to provide a blissful and revitalizing experience. Dive into the mesmerizing waters and let the city's charm envelop you as you explore some of the top hotels in Taipei with remarkable pool facilities.
Grand Mayfull Taipei is a magnificent oasis boasting an array of opulent amenities and pristine pools for your indulgence. Nestled within verdant gardens, the hotel's outdoor pool offers a splendid sanctuary to unwind and bask in the subtropical sun.
Inside, the grandiose heated indoor pool is accentuated by sumptuous furnishings and a serene ambiance, providing an intimate and lavish environment for peaceful relaxation.
Situated in the Dazhi district, the hotel's prime location offers splendid panoramic views and easy access to numerous attractions, including the illustrious Miramar Entertainment Park and the magnificent National Palace Museum.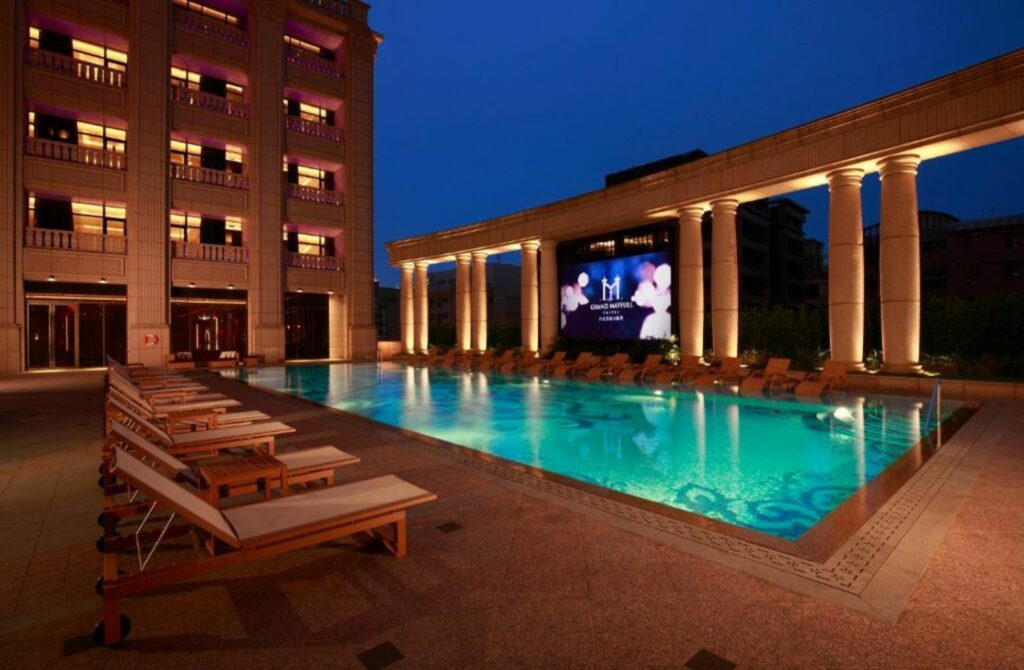 Hotel Metropolitan Premier Taipei is another exquisite gem in the bustling metropolis. With its remarkable architecture, striking contemporary design, and vibrant atmosphere, it captivates the senses at every turn.
The hotel's pièce de résistance is its awe-inspiring glass-encased rooftop pool, an engineering marvel that lets you float among the clouds while admiring the dazzling skyline. The poolside lounge area offers plush cabanas for relaxing and catching glimpses of the iconic Taipei 101.
Located in the Zhongshan District, the hotel lets you seamlessly explore the city's myriad attractions, from the artistic treasures of the Hsing Tian Kong to the historical wonders of the Chiang Kai-shek Memorial Hall.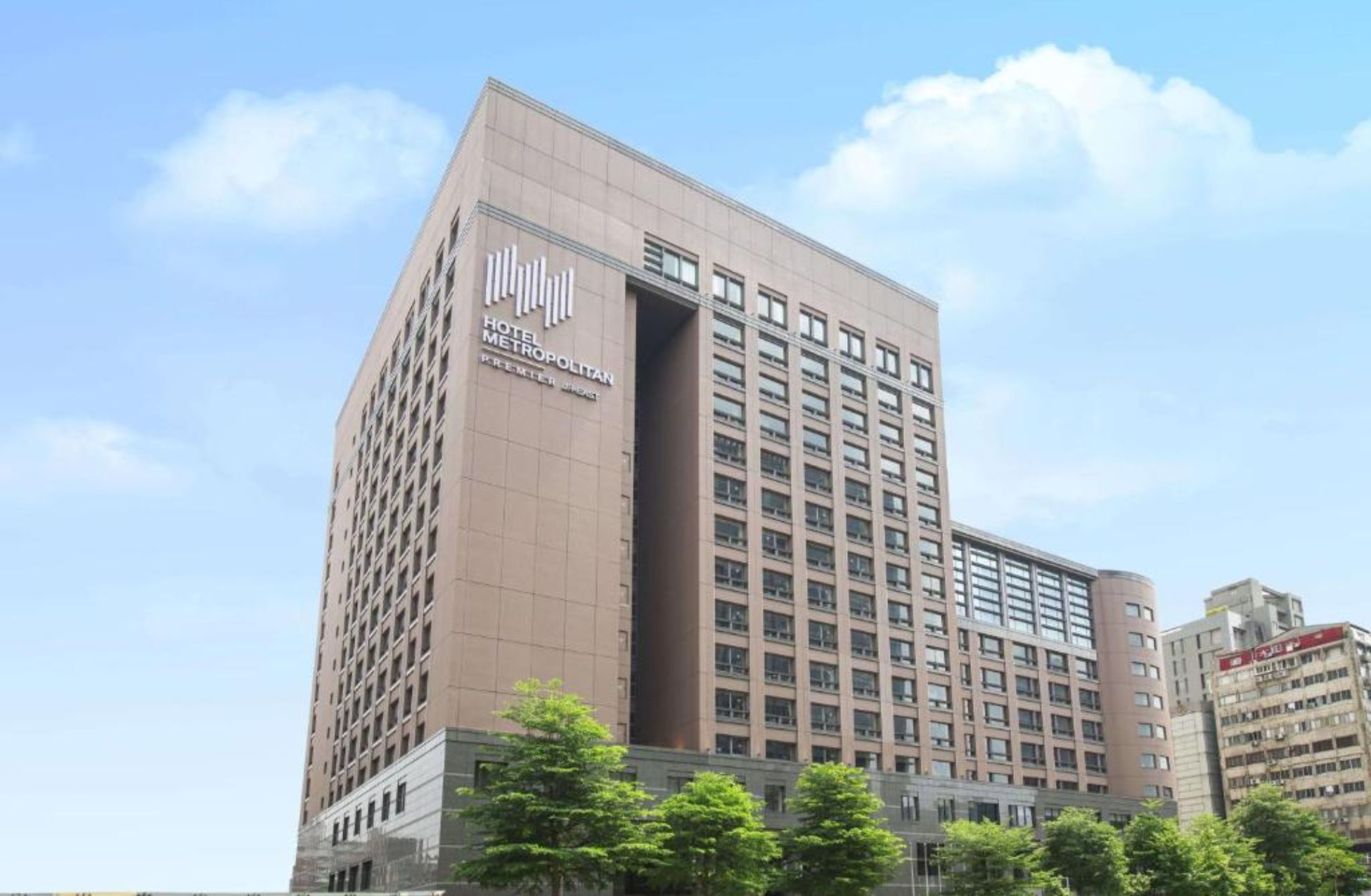 In summary, visiting Taipei is an experience elevated by the luxurious sanctuaries that are the city's top hotels with swimming pools.
Whether indulging in the grandeur of the Grand Mayfull Taipei, thrilling to the architectural wonder of Hotel Metropolitan Premier Taipei's rooftop pool, or immersing yourself in the illustrious locale and offerings of the Grand Hyatt Taipei, your swim and stay in this dynamic city are destined to exceed your wildest dreams.
Hotels With Free Parking In Taipei
Travelers seeking a touch of whimsy will be enchanted by the charming Nihao Cafe Hotel. Thoughtfully situated in the Da'an District, this unique gem captures the elusive blend of style, comfort, and inviting ambiance.
Free parking is just the beginning of the Nihao Cafe Hotel experience, as the spacious rooms welcome you with a burst of natural light, a rarity among Taipei hotels.
Luxuriate in the cozy café atmosphere, as you indulge in the scrumptious array of delectable treats and handcrafted beverages provided for the ultimate pleasure of your senses. Allow yourself to be captivated by the vibrant and playful essence of Nihao Cafe Hotel.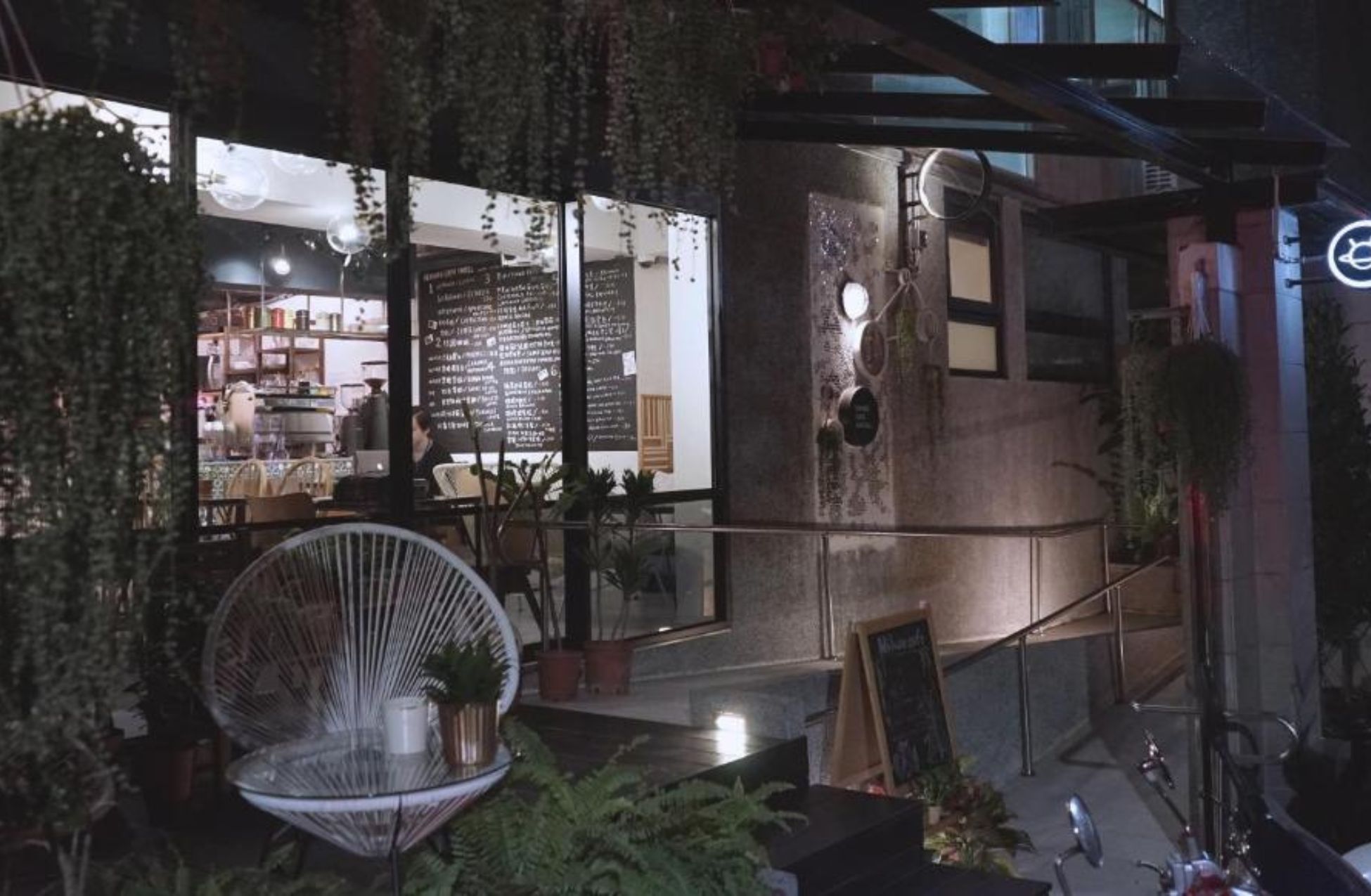 For the discerning travelers who crave a modern twist in a bustling atmosphere, look no further than the Jasper Young Hotel Banqiao. Remarkably positioned within the lively Banqiao District, this ultra-modern hotel is just a stone's throw away from the eclectic Nanya Night Market.
The hotel's free parking is a superb value-add, offering an exceptional level of convenience to its esteemed guests. Revel in the lively energy that radiates from every corner, as you explore the nearby Mengjia Longshan Temple and Bopiliao Old Street, immersing yourself in Taipei's bustling culture.
Inside the hotel, the sleek design and state-of-the-art amenities deliver a sophisticated yet relaxed experience that is unmatched.
Embrace the excitement, charm, and splendor of these outstanding Taipei hotels, each offering the luxury of free parking to enhance your stay. Delight in the vibrant cityscape, immerse yourself in the culture, and experience the enchanting allure of the best hotels in Taipei.