Houston, a city known for its rich culture and diverse music scene, hosts an array of exciting music festivals to look forward to each year. These events not only showcase a variety of musical genres, but also highlight the city's dedication to providing top-notch entertainment for both locals and visitors alike. In this article, we will explore two of Houston's most notable music festivals and what they have to offer.
RodeoHouston is an annual event that not only brings the best in rodeo sports to Houston but also features some of the biggest names in the music industry. Taking place during the Houston Livestock Show and Rodeo season, RodeoHouston has become renowned as one of the city's most popular events.
With a typical attendance of over 100,000 fans each year, this festival has consistently drawn crowds eager to experience the electrifying atmosphere and stellar performances. In the past, the event has been headlined by iconic artists like Cardi B, Kacey Musgraves, and Kings of Leon. RodeoHouston's unique fusion of rodeo sports and live music offers an exceptional experience that should not be missed, making it a must-visit festival for any music lover.
Another prominent music festival hosted in Houston is the Astroworld Festival, an event celebrating the accomplishments and vision of Houston's very own Travis Scott. Held in November, this one-day event attracts thousands of fans and features an incredible lineup, with acts from various genres complementing the exciting atmosphere.
The festival is not only about music, but it also emphasizes art and food, offering a diverse and immersive experience for attendees. With its commitment to giving back to the community, Astroworld Festival focuses on supporting local organizations and aims to make a lasting impact. This festival's unique blend of musical talent, art, and philanthropy makes it a true standout in Houston's thriving cultural scene.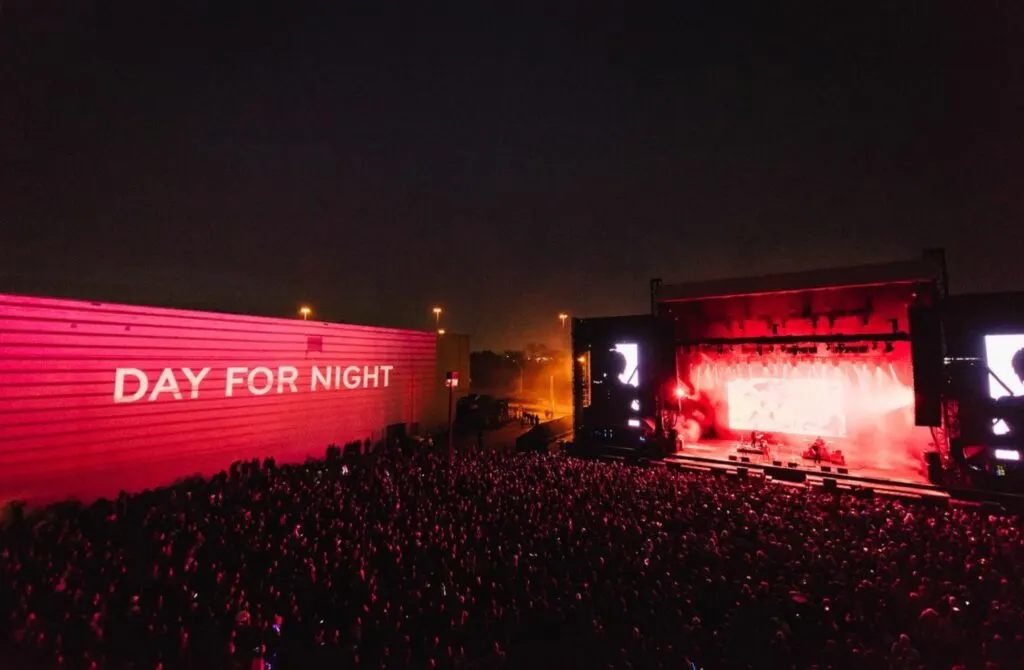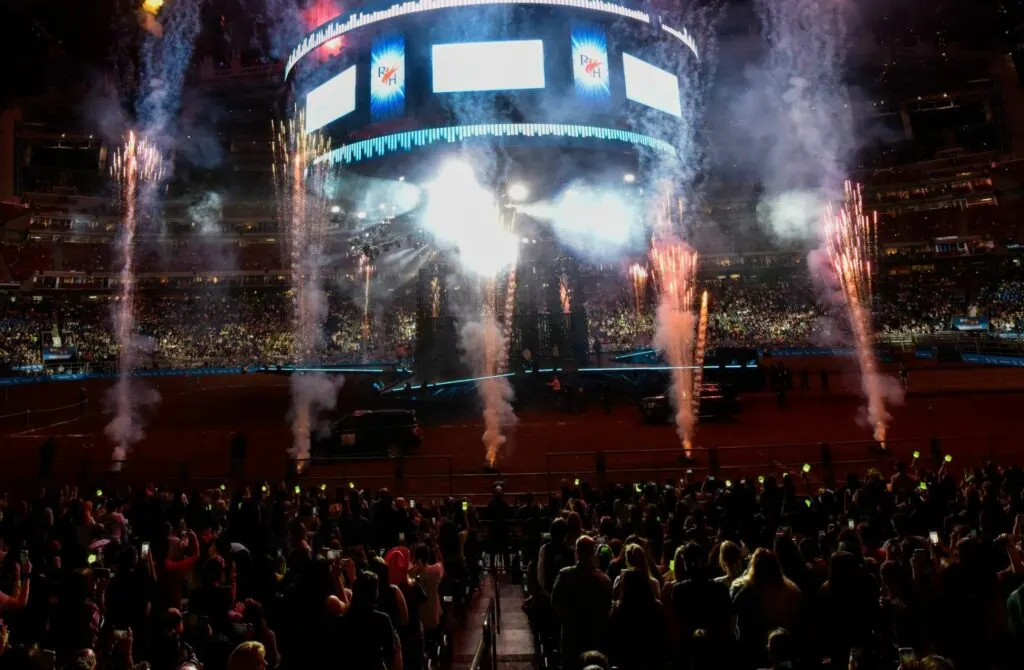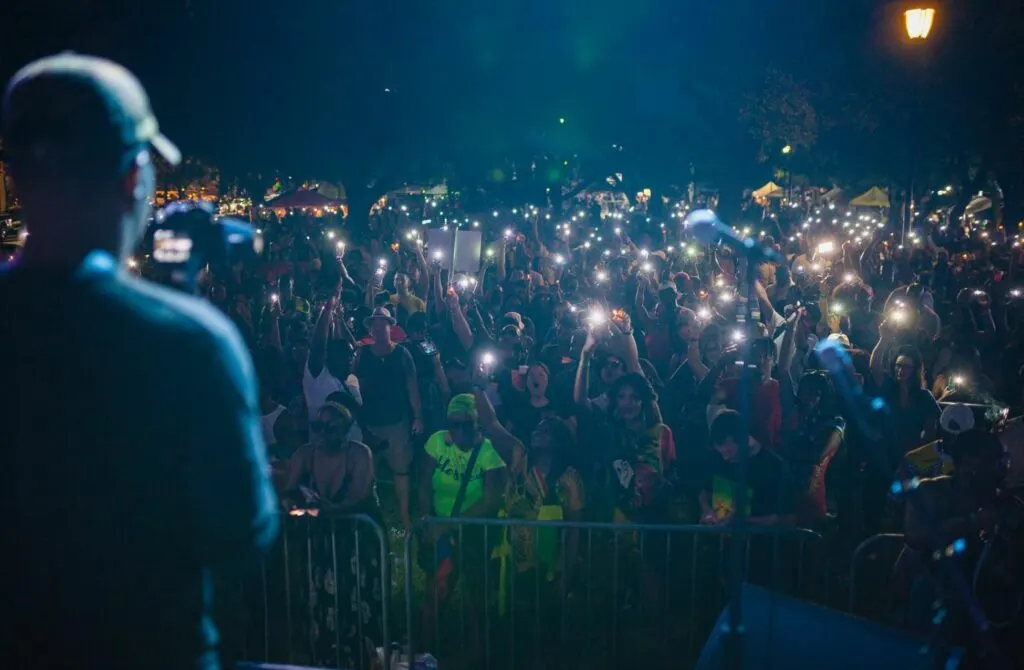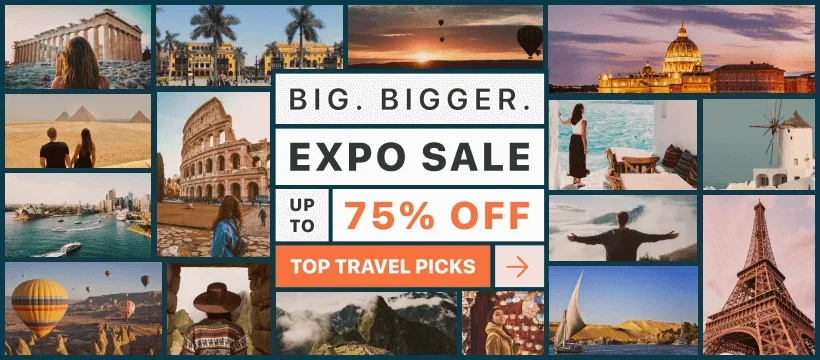 Dance Music Festivals In Houston
Houston is known for its vibrant music scene, with a diverse range of music festivals dedicated to various genres. One such event that stands out is the HoustonReggae Fest, a dance music extravaganza filled with lively beats and positive vibes.
The HoustonReggae Fest is an annual music festival celebrating reggae, dancehall, and related genres. Drawing in both local and national talent, the event has become a highly anticipated part of Houston's cultural landscape. The distinctive lineup provides attendees with an unforgettable experience, promising a unique blend of authentic sounds and a lively atmosphere.
Taking place in Houston's vibrant Bay Area, the festival typically occurs in the summer months, solidifying its position as a must-attend event for fans of reggae and good vibes. Spanning several days, the festival attracts a diverse crowd, with attendance numbers increasing each year.
The 2023 Houston Reggae Fest promises an impressive lineup featuring a mix of established and up-and-coming artists, showcasing the best in reggae and dancehall culture. Previous years have seen acts such as Selena, known for her Latin-infused reggae-fusion style, ignite the stage with unforgettable performances.
HoustonReggae Fest is about more than just music – it's a cultural experience that brings people together in a celebration of reggae, dance, and unity. While the full lineup and dates for the 2023 event are yet to be announced, eager fans should keep an eye out for updates on the festival's official channels.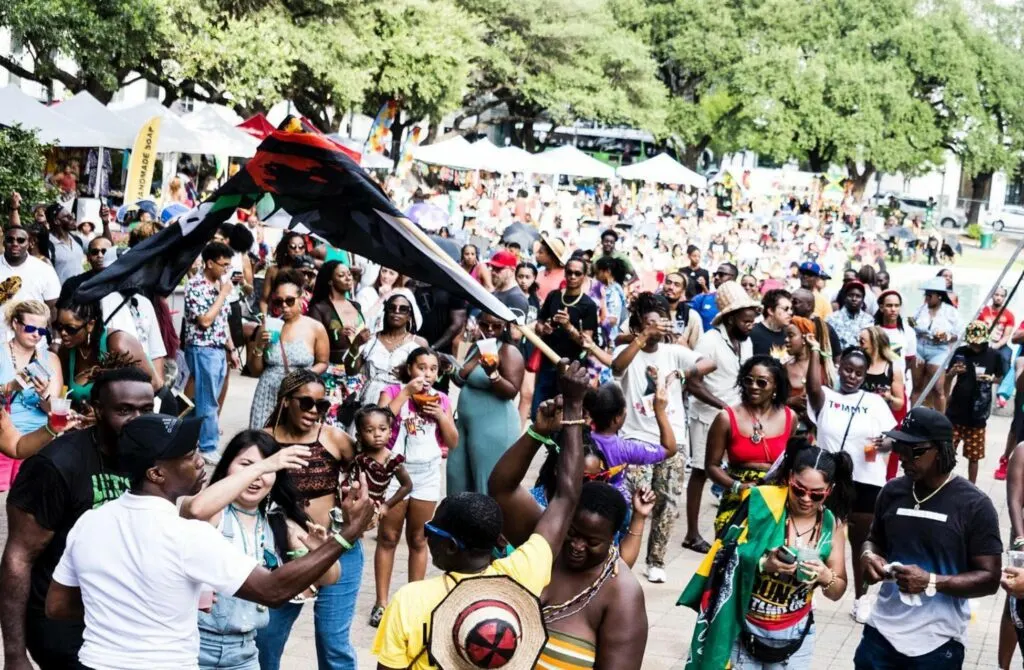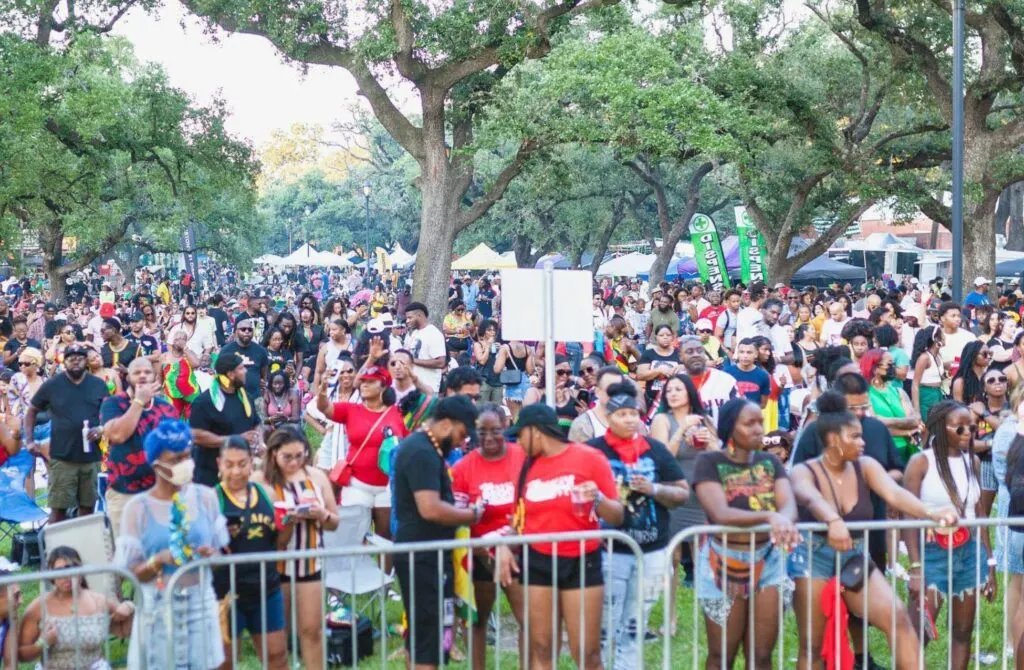 Aside from the music, HoustonReggae Fest also offers an array of activities and experiences for festival-goers, making the event a perfect destination for the whole family. The festival showcases not only reggae music but also the rich Jamaican culture. Attendees can expect to indulge in authentic Caribbean cuisine, peruse exquisite handcrafted merchandise, and participate in interactive art installations.
The HoustonReggae Fest is more than just a music festival; it's a unique cultural experience that celebrates the best of the reggae and dancehall scene. Its dynamic lineup, lively atmosphere, and engaging activities are perfect for music and dance enthusiasts alike.
With its roots in Houston's diverse community and genuine commitment to promoting local talent, the festival provides a space where visitors can embrace the spirit of reggae music and all it has to offer. As a result, the HoustonReggae Fest has cemented its position as an essential part of the city's vibrant music and cultural scene.
So, whether you're a die-hard reggae fan or just looking to explore a new genre, the HoustonReggae Fest promises an exciting and immersive experience for all attendees. Mark your calendars, and don't miss this opportunity to join in the celebration of reggae and dance culture at the HoustonReggae Fest in 2023.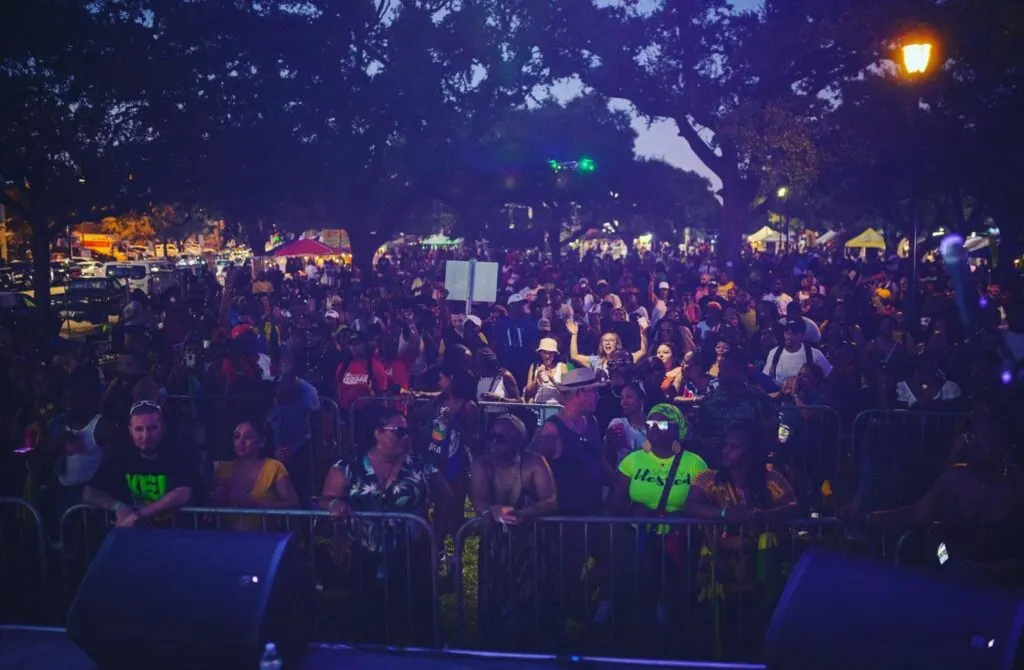 Another remarkable EDM festival in Houston, Texas, is the Day for Night Festival. This unique event, which typically takes place during the winter months (November to December), is held in a spectacular location: the historic Barbara Jordan Post Office. Featuring a fusion of music, art, and technology, this festival provides attendees with a one-of-a-kind experience.
The Day for Night Festival takes place over three days, with a packed lineup of talented artists across various music genres, including electronic music. The attendance is notable, drawing in thousands of people every year, making it an essential event on the Houston music scene.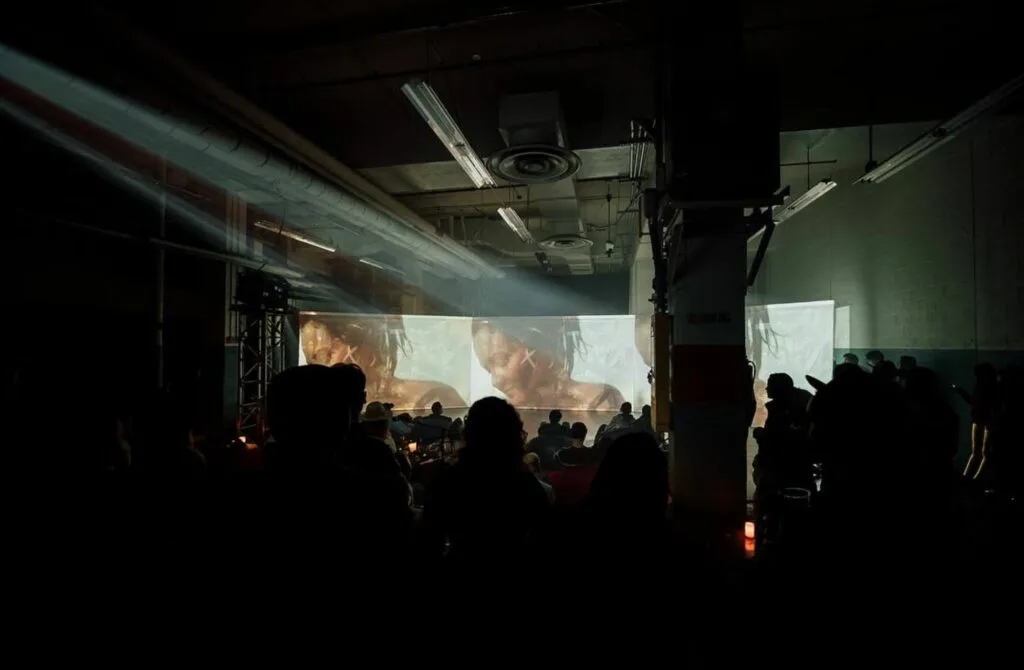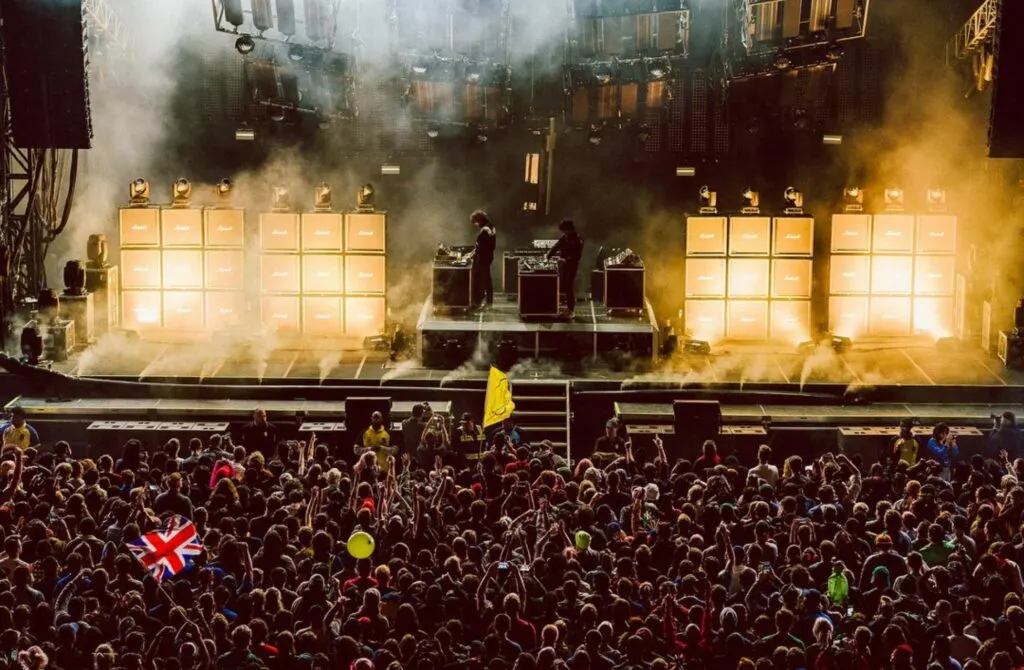 Previous Years Acts: Day for Night has hosted renowned artists such as Aphex Twin, Kaskade, and Travis Scott. Each year, the lineup offers a blend of both established and up-and-coming talents to keep the festival fresh and exciting.
Unique Features: The festival's venue, the Barbara Jordan Post Office, provides an intriguing backdrop for the event. Combining digital art installations with music, Day for Night creates an immersive sensory experience that sets it apart from other music festivals.
Why Attend: If you love EDM, mixed media, and a one-of-a-kind experience, the Day for Night Festival is the perfect event for you. The festival's ability to blend genres, art, and technology makes it a must-attend event for fans of music and innovation alike.
Price: Ticket prices for Day for Night are subject to change each year. However, the festival typically offers tiered pricing, allowing fans to choose the experience that best suits their preferences and budget. Plan ahead and secure your spot at this imaginative and unparalleled festival in Houston, Texas.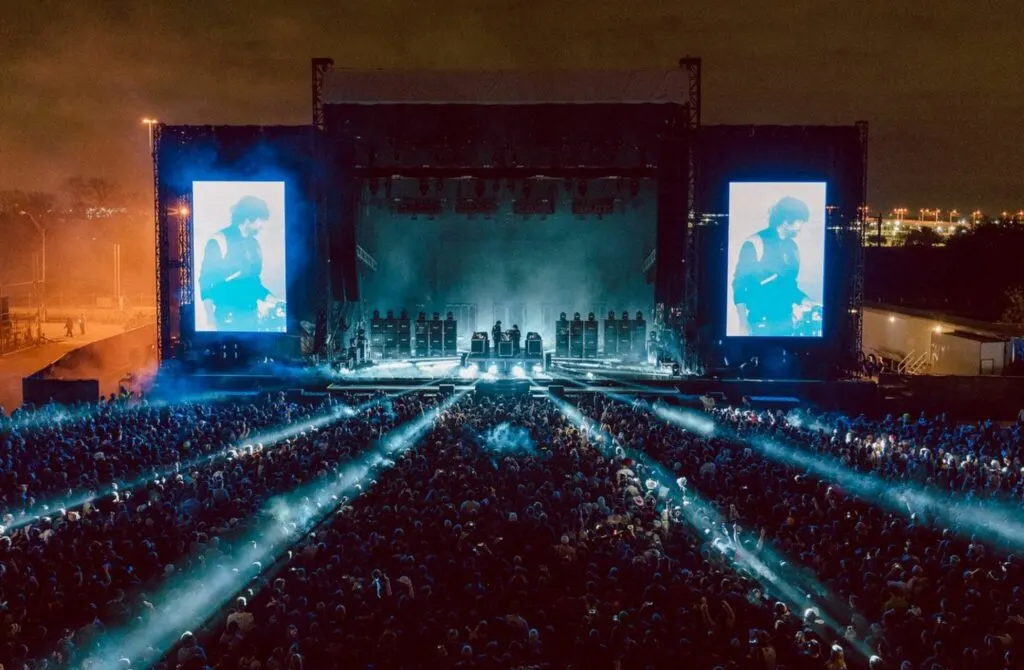 Rock Festivals In Houston
One of the most anticipated rock music festivals in Houston is the Road to River Revival. In the heart of Houston's thriving music scene, the Road to River Revival delivers an unparalleled experience for rock music enthusiasts each year.
This exciting event typically spans several days, attracting thousands of music lovers who appreciate the unique lineup of talented artists. While the exact dates may vary every year, the festival generally takes place during Houston's pleasant and warm months.
The Road to River Revival festival usually offers a diverse lineup of musicians, attracting local, national, and international talent to its stages. Rock legends in previous years' events have included such acts as Chance the Rapper, Flume, and Lorde, providing an unforgettable experience for attendees.
The festival's location is also part of what sets it apart. With events held in various venues across the Houston cityscape, including the iconic Eleanor Tinsley Park, attendees have the opportunity to soak up the energetic atmosphere that is unique to Houston's music scene. This immersion in the urban setting only adds to the excitement experienced by festival-goers as they discover new and unforgettable musical acts.
While the exact schedule and venue might change from year to year, Road to River Revival has consistently maintained its reputation as one of the best rock music festivals in Houston. Challenging the norms and pushing boundaries at each event, attendees can be assured they will witness extraordinary performances on stage.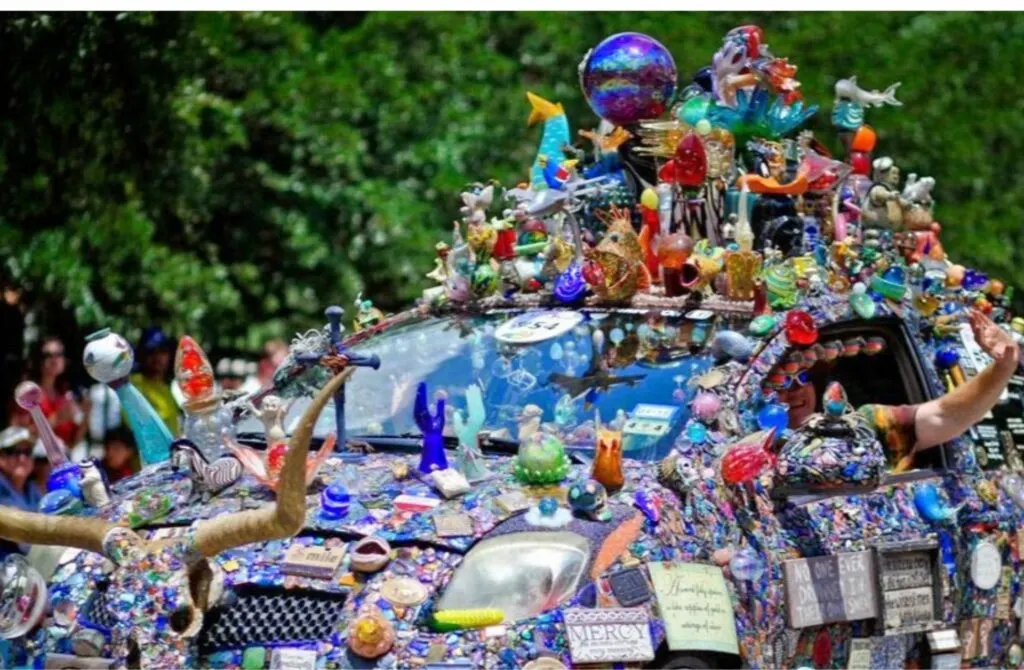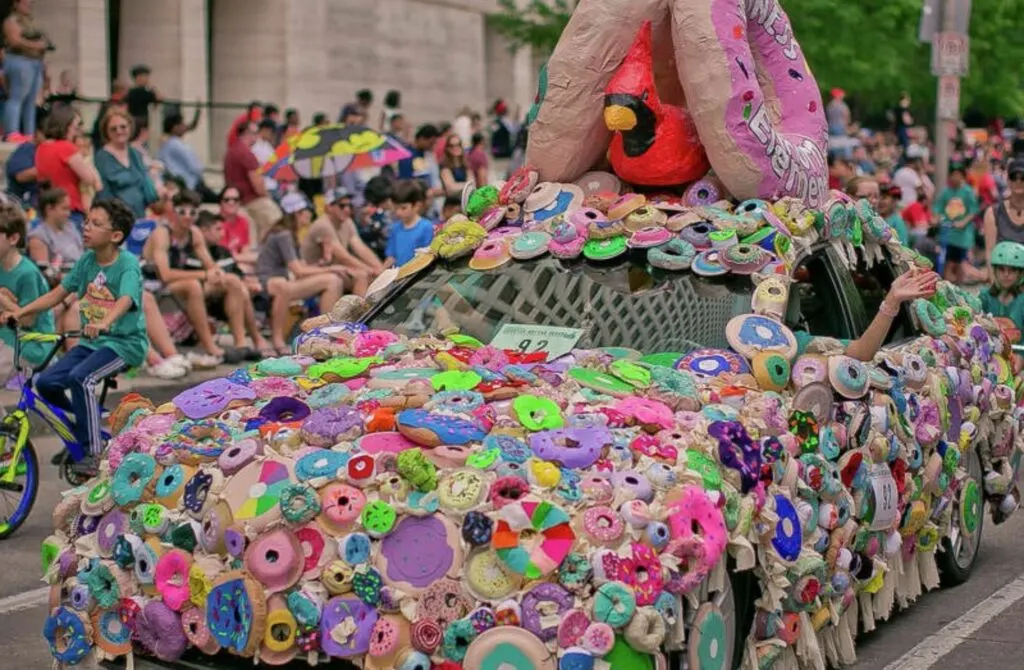 When it comes to pricing, Road to River Revival makes it a point to offer various ticket options that cater to different budgets, ensuring that no rock fan misses out on the experience. General admission, VIP, and multi-day passes are typically available, so don't hesitate to explore your options for your preferred experience.
In addition to the remarkable lineup and unmatched music scene experiences, Road to River Revival also boasts a unique connection to the city itself. The festival actively collaborates with local artists, businesses, and restaurateurs, working together to create an invigorating and memorable Houston-centred event.
This relationship with the community provides festival-goers with the chance to explore the rich culture of the city, truly enriching their overall festival experience.
In summary, the Road to River Revival is a must-attend event for rock music fans in the Houston area and beyond. The festival's ever-evolving lineup of incredible artists, combined with an unrivaled immersion into Houston's vibrant music scene, make it a truly unforgettable experience for those looking to explore the heart of rock music.
Be sure not to miss the next edition of the Road to River Revival festival in Houston, where great music, unique culture, and memorable moments seamlessly intersect.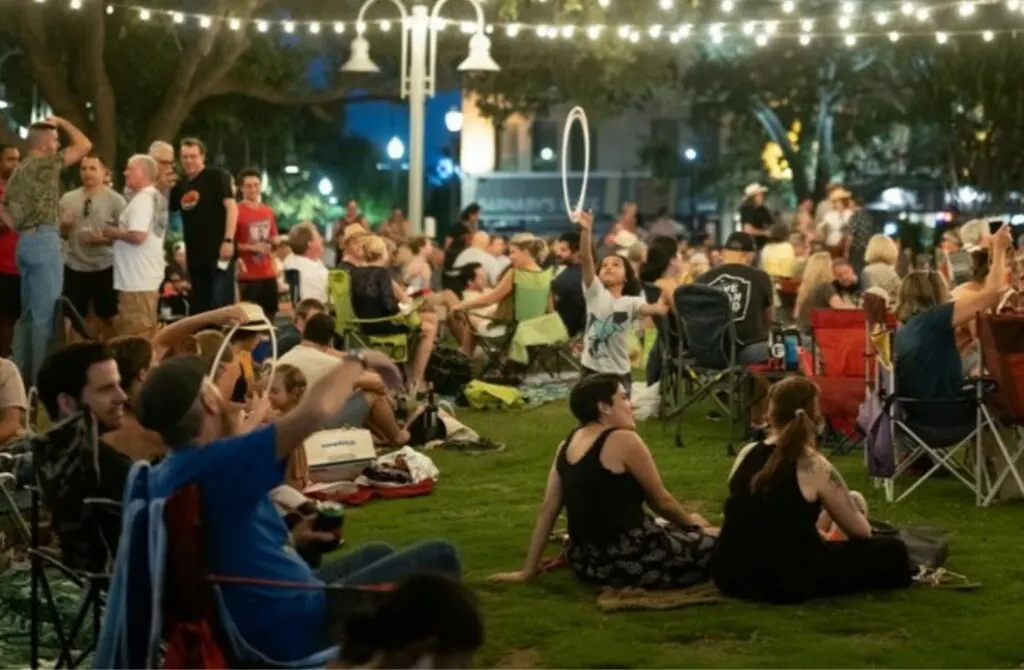 Jazz Festivals In Houston
The Houston International Jazz Festival is a remarkable music event in the heart of Houston, attracting jazz enthusiasts from all over the world. This festival showcases the very best of local, regional, national, and international jazz musicians. The event takes place annually, typically during the summer months, lasting throughout a weekend filled with captivating live performances and immersive cultural experiences.
Held in various venues in downtown Houston, the Houston International Jazz Festival has a diverse and engaging lineup that caters to jazz veterans and newcomers alike. The festival's rich heritage spans more than 25 years, highlighting the history and influence of jazz in the vibrant Houston music scene. Attendees can expect a well-curated showcase of genres, from traditional jazz to contemporary fusion, offering something for every taste.
The atmosphere of the Houston International Jazz Festival is both welcoming and electric, bringing together a diverse community of music lovers, artists, and enthusiasts to celebrate the beauty of jazz. Attendance at this popular event varies each year, with thousands of people reveling in the fantastic sounds, culture, and camaraderie offered during this lively weekend.
Notable acts from previous years have included both local favorites and acclaimed international performers, contributing to the festival's reputation as an essential destination for jazz aficionados. The Houston International Jazz Festival is a true celebration of jazz's international appeal, creating a unique experience for those in attendance.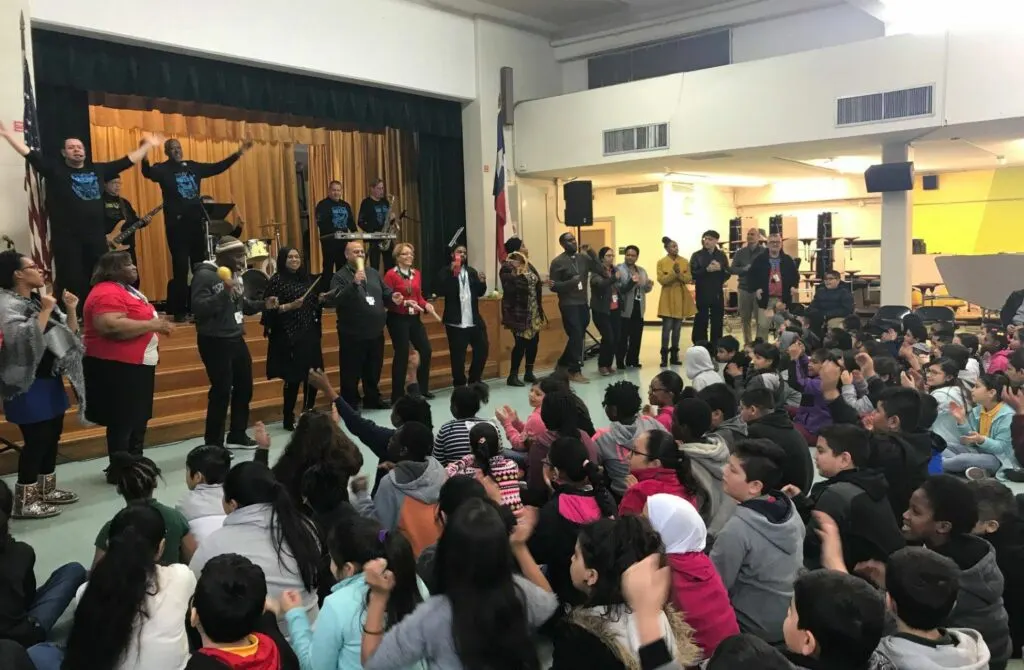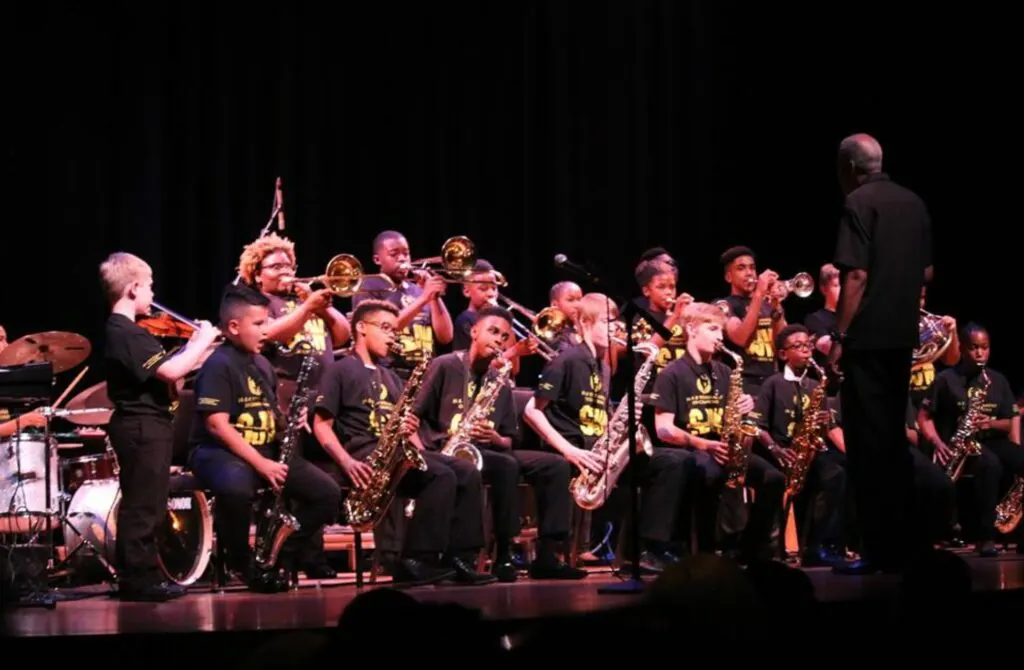 As an attendee, you'll find yourself immersed in the bustling downtown Houston area, where you can explore the city's rich history, diverse culinary scene, and ongoing festivities throughout the weekend. The festival's proximity to popular Houston landmarks and attractions makes it a must-see event for those visiting the city to experience all that it has to offer.
Ticket prices for the Houston International Jazz Festival vary, depending on the individual events and packages. Options can range from single-day passes to weekend-long VIP packages for those looking to indulge in the full festival experience. Details are typically available on the festival's website or through participating event venues.
If you're a jazz lover seeking an unforgettable musical experience, the Houston International Jazz Festival is a can't-miss event. With its incredible lineup, electric atmosphere, and diverse cultural experiences, this festival promises to be a highlight of any jazz lover's calendar. Don't miss out on the chance to be a part of this extraordinary celebration of jazz in the heart of Houston!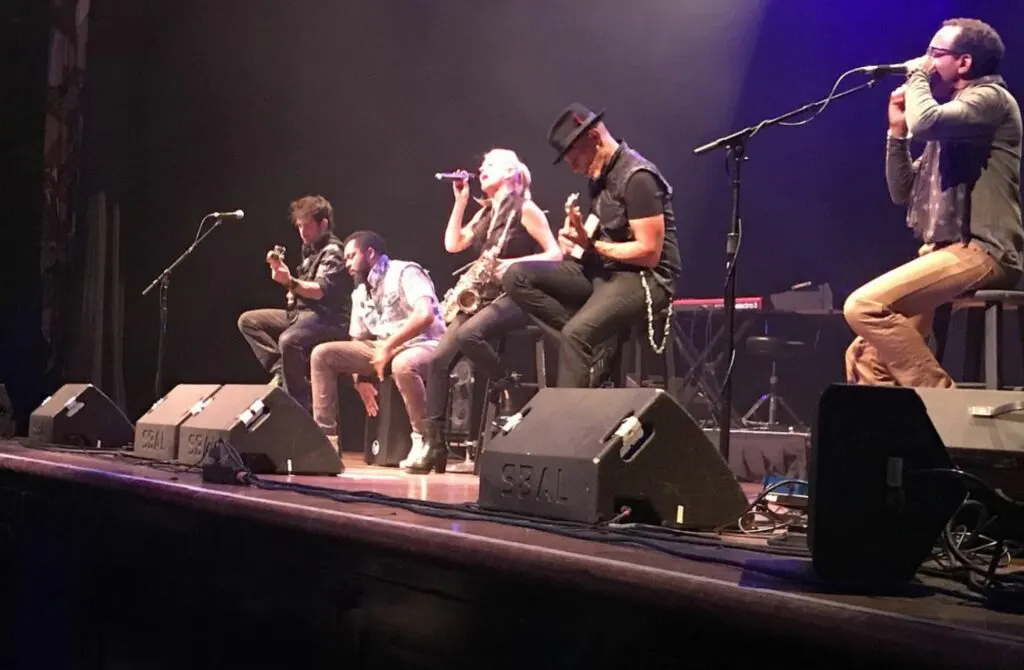 Pop Festivals In Houston
The Soul Flower Music Fest is an annual pop music festival in Houston, Texas, attracting music lovers from all around the region. This vibrant event usually takes place in the heart of Houston, offering attendees an exciting and unforgettable experience. The 2023 Soul Flower Music Fest promises to be bigger and better than ever before, with an impressive lineup of talented musicians.
One of the key elements that makes the Soul Flower Music Fest unique is its commitment to showcasing a diverse range of pop artists. Attendees can expect to enjoy live performances from both emerging talents and established acts, providing a dynamic and inclusive atmosphere for all to enjoy.
The festival typically sees thousands of music enthusiasts gathering to share their passion for pop music, making it one of the most anticipated music events in Houston.
The Soul Flower Music Fest spans multiple days, ensuring that attendees have ample time to take in the full breadth of talent on display. Throughout the festival, there are numerous stages featuring an array of performances, giving attendees the opportunity to fully immerse themselves in the music. In addition to the incredible live acts, the festival also offers a variety of food and drink options, ensuring that there is something to satisfy everyone's tastes.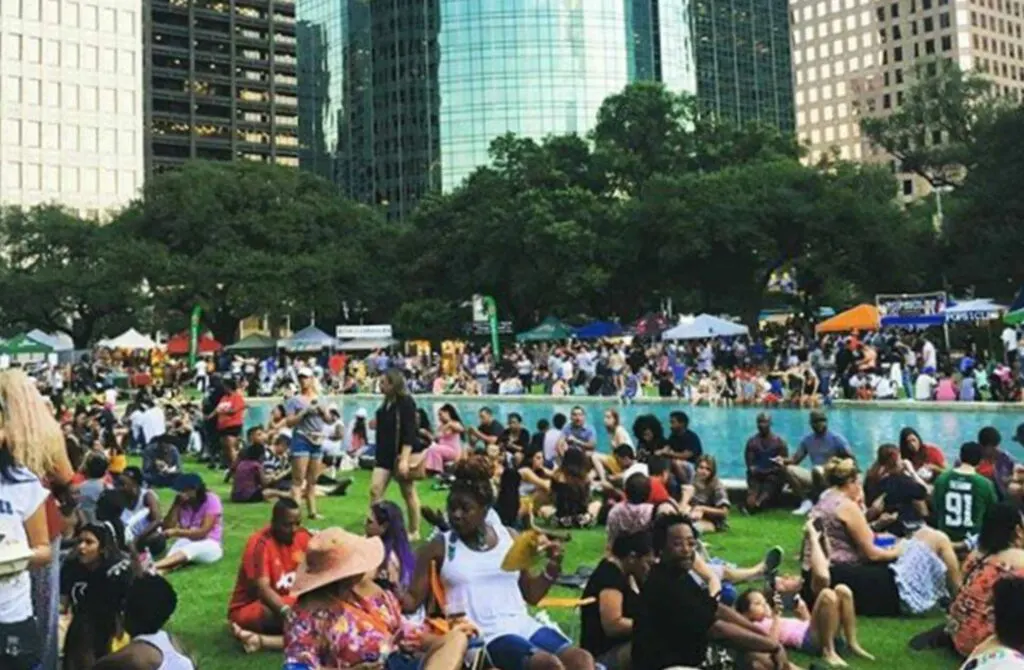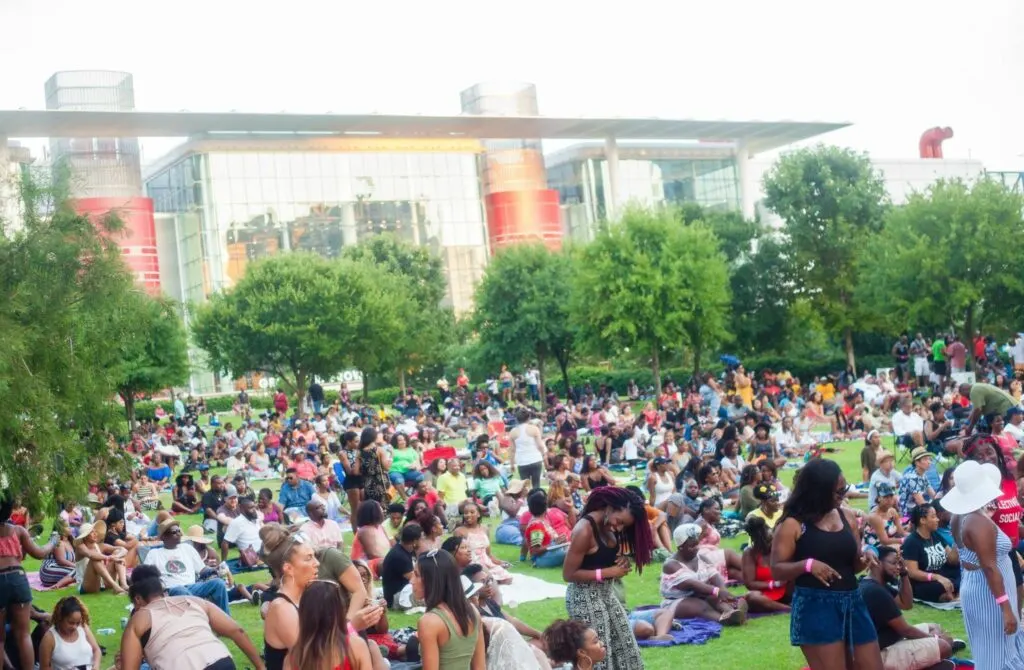 In previous years, the Soul Flower Music Fest has been graced by the presence of acclaimed pop artists, showcasing the prestige of this event in the music world. With each year, the lineup grows more impressive, and the 2023 edition promises not to disappoint. Attendees can look forward to discovering new talents while also enjoying performances by their favorite musicians.
The date for the 2023 Soul Flower Music Fest is yet to be announced, but music enthusiasts should keep an eye out for updates, as tickets are likely to sell out quickly. The price of admission varies depending on the ticket type, with options to suit a range of budgets. Attendees can choose between single-day passes, multi-day passes, and VIP packages, allowing for a tailored festival experience.
In summary, the Soul Flower Music Fest is a must-attend event for pop music lovers in Houston. With its diverse lineup, lively atmosphere, and range of amenities, the festival offers an exceptional experience that is guaranteed to create lasting memories. The 2023 Soul Flower Music Fest is an event not to be missed, and attendees are encouraged to secure their tickets as soon as they become available.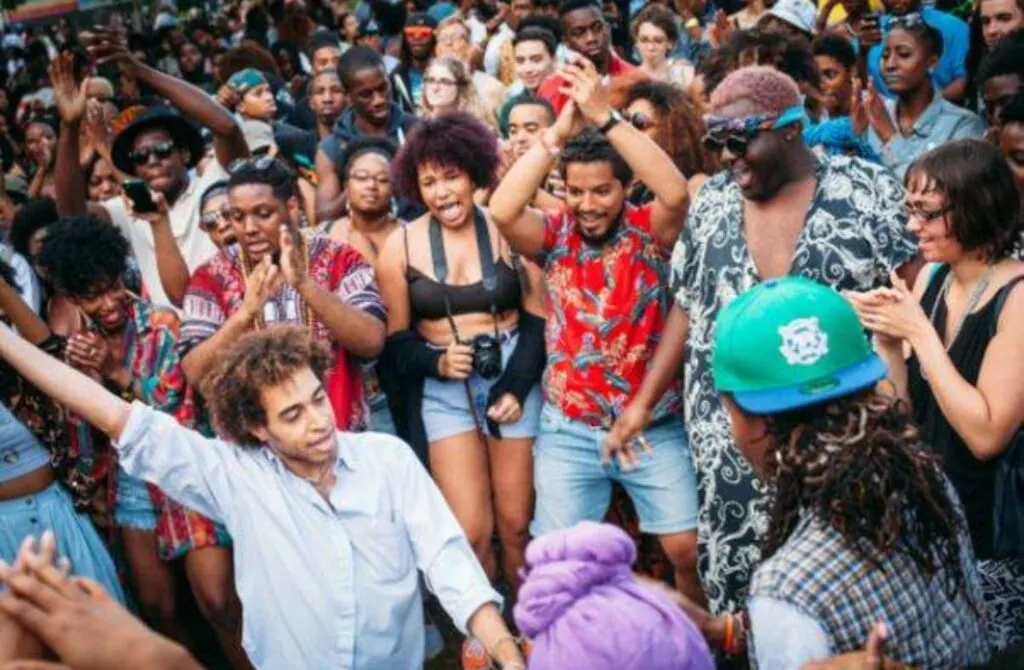 Country And Blues Festivals In Houston
The Houston Livestock Show and Rodeo is a highly anticipated annual event in Houston, Texas, featuring a winning combination of country and blues music. Taking place at the NRG Stadium, this exceptional festival spans nineteen days, drawing hundreds of thousands attendees each year.
The event typically kicks off in early March, making it a perfect way to celebrate the beginning of spring. Each day of the Houston Livestock Show and Rodeo is packed with thrilling activities and unforgettable musical performances.
Lineup & Acts
The lineup at the Houston Livestock Show and Rodeo showcases some of the biggest names in country and blues. In previous years, the event has featured legendary artists like George Strait and Willie Nelson, making it a must-attend event for fans of these genres. Additionally, many upcoming and local musicians also join the lineup, giving the festival an authentic Houston flavor and an opportunity for artists to gain exposure.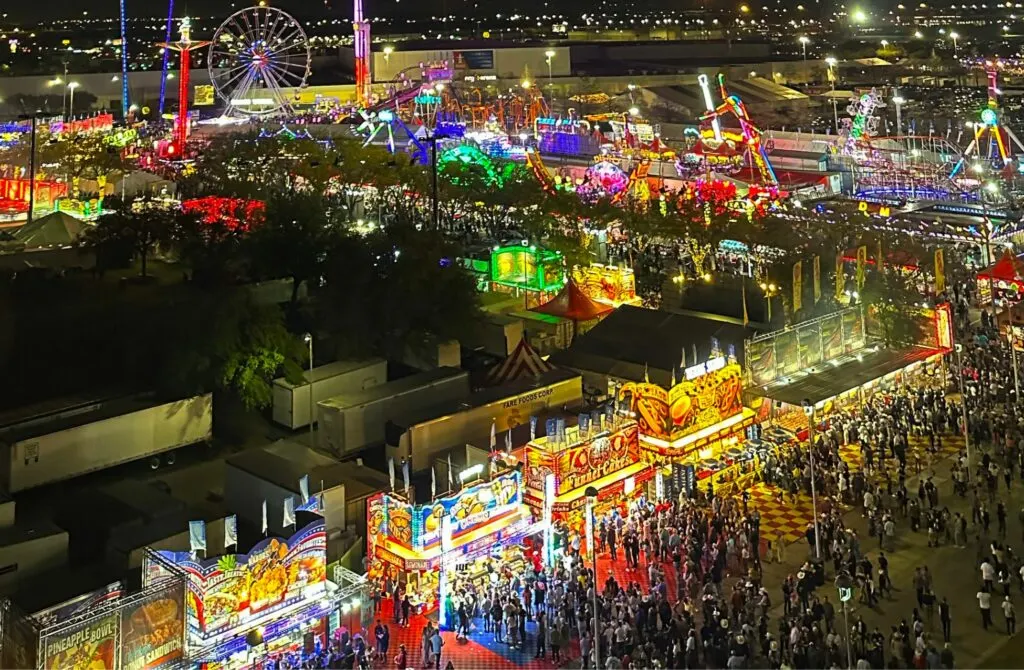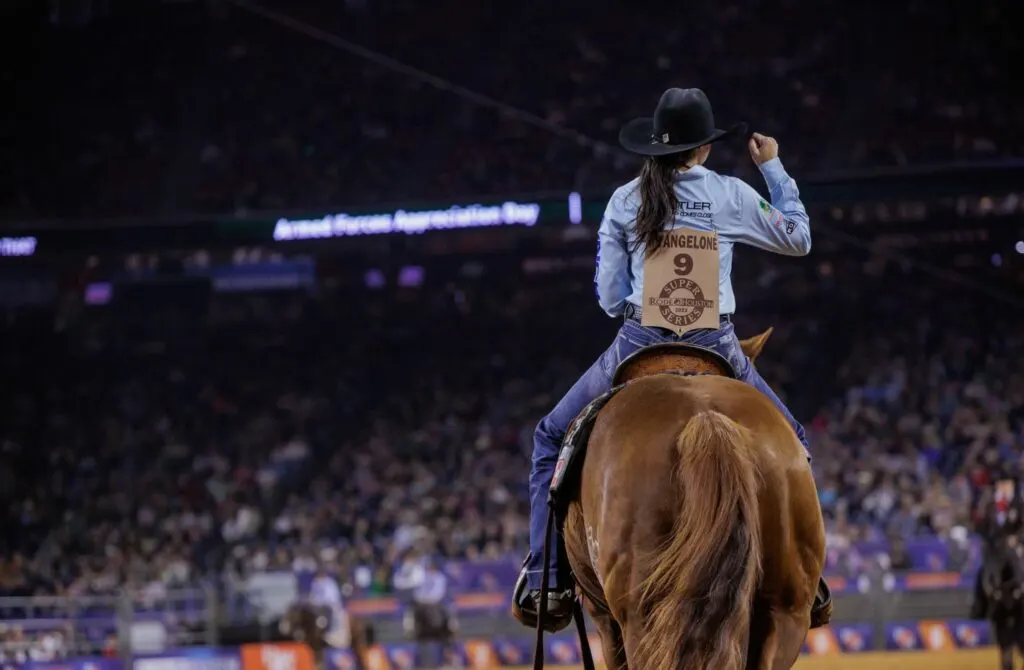 Reasons To Attend
The Houston Livestock Show and Rodeo isn't just about music. Alongside the phenomenal lineup, visitors can enjoy a variety of other activities and attractions at the event. Over the course of the festival, attendees can witness competitive livestock shows, a captivating rodeo, and a range of educational programs.
Some of the highlights include:
Competitive livestock shows: Observe various livestock, such as cattle, horses, and sheep, as they compete for the top prize in numerous categories like judging, auctions, and presentations.
Rodeo events: Be at the edge of your seat watching the cowboys and cowgirls participate in thrilling rodeo events like bull riding, barrel racing, steer wrestling, and more.
Carnival & games: The festival also features a fun-filled carnival, complete with games, rides, and food stalls serving up delicious Texas-style cuisine.
Ticket Prices And Dates
The Houston Livestock Show and Rodeo typically takes place annually in early March. However, you should keep an eye on their official website for specific dates and price information.
Ticket prices for the event vary depending on the activities and performances you wish to attend. There are options to purchase single-day tickets or packages that include entry to multiple days or events, providing flexibility to tailor your experience to suit your preferences.
In conclusion, if you're a music enthusiast with a penchant for country and blues, or simply interested in experiencing a unique and thrilling festival, the Houston Livestock Show and Rodeo is an event you shouldn't miss. From the impressive lineup of top artists and local talent to the adrenaline-pumping rodeo events and captivating livestock shows, this festival offers something for everyone in the heart of Houston.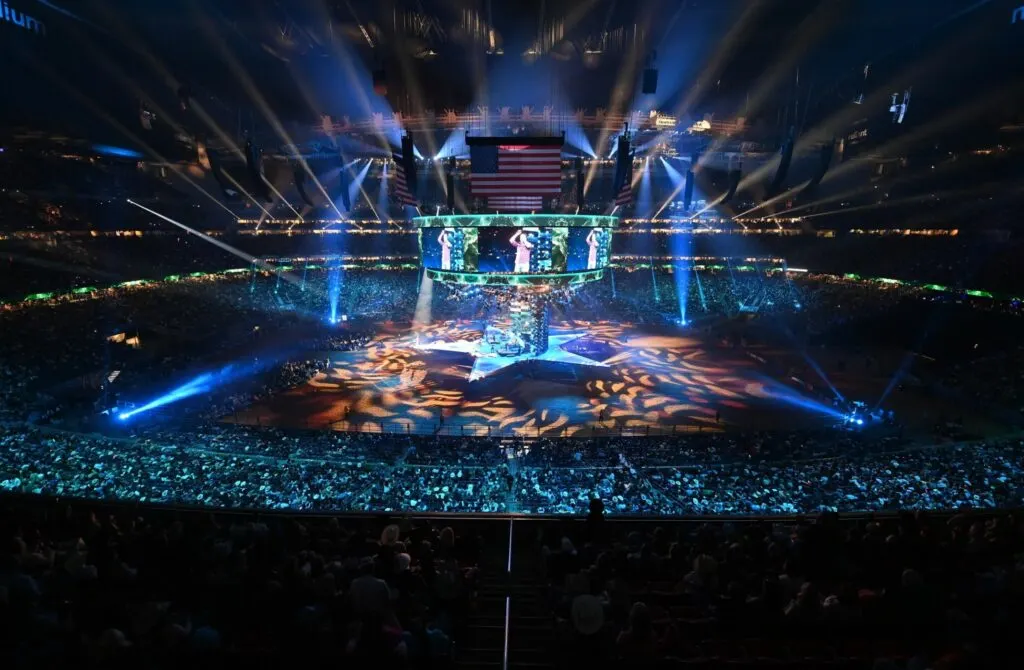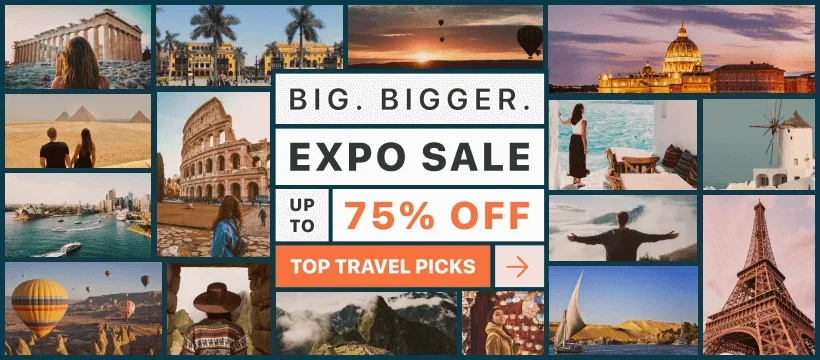 Staying Connected While Travelling
In today's increasingly connected world, staying online while traveling has become essential for a seamless experience. That's where eSIMs come into play, revolutionizing the way we access mobile networks during our global adventures. Say goodbye to hunting down local SIM cards at the airport; eSIMs provide instant activation the moment you land, sparing you the fortune usually spent on international roaming and allowing you to genuinely travel like a local (without getting hopelessly lost!).
With eSIMs, tasks like restaurant recommendations and reservations, up-to-the-minute public transport instructions, checking opening hours, and accessing further information become a breeze. And, of course, sharing your journey on social media is easier than ever. To stay connected wherever you roam, consider using either Airalo or Holafly. Airalo boasts the most extensive range of destinations worldwide, offering smaller data bundles tailored to your needs, while Holafly provides unlimited data packages and fantastic EU data deals.
So why wait? Embrace the future of travel connectivity with eSIMs and make your next journey effortlessly smooth.
Further Things To Consider Before Any Adventure
Now you're all set and prepared to explore our big wide world, why not sort out everything else out all in one go? If necessary for your travel plans make sure you have brought proper travel insurance, protected your privacy by getting a secure VPN, compared all the top hotel booking sites to find just what you're after, reserved an unbeatable rental car price and - of course - booked the best flight deals!
Or maybe just forget it all and go for a last-minute cruise or effortless tour instead?
Many budget travelers (including me) indulge in worldwide airport lounge access, so we can experience luxury while still slumming it in economy. Naturally, we would never leave home without a more general travel guide since we couldn't possibly cover everything here!
Just add an adventurous attitude and plenty of smiles - they go a long way - and that about covers it all! Now go out, find your own path and don't forget to share your best inspiration stories with me on Facebook, Twitter, and Instagram...I'd love to hear from you!